50+ Best Adobe Premiere Pro Templates 2024
There are thousands of Adobe Premiere Pro templates available, designed by professional video editors and ready for you to download at the click of a button – and it'll take a long time to search through them all to find the best ones, which is why we've done it for you!
The following is a list of the best Adobe Premiere Pro templates, from logo reveals and opening title sequences to slideshow effects and cinematic styles.
Whatever your aesthetic, and whatever kind of film or video project you're working on, we can guarantee that there's a template that will add an extra spark to your end result!
Get everything you need to supercharge your Premiere Pro workflow. From just $16, get unlimited access to thousands of Premiere Pro elements, openers, titles, overlays, and more.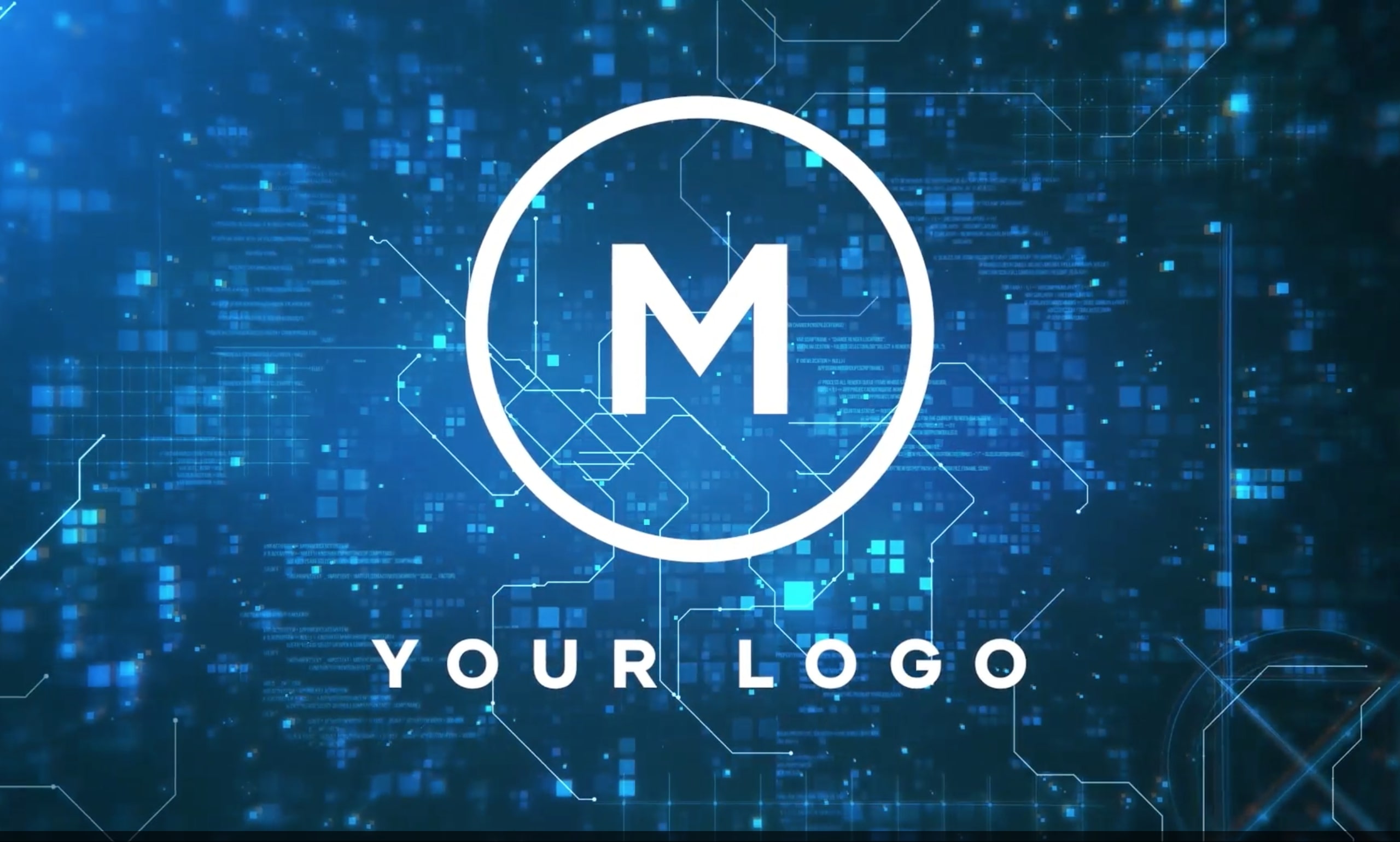 Here we have a fantastic Premiere Pro template that features modern sci-fi components and glitch effects coming together to reveal your brand's logo in a captivating fashion. Simple to install, and easy to use.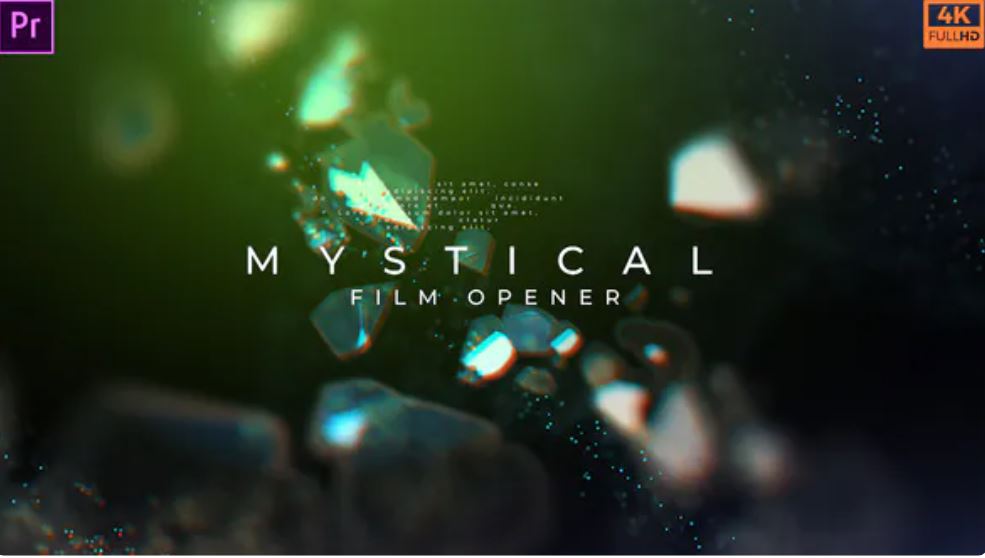 This mystical film opener template for Adobe Premiere Pro is a wonderful sequence for beginning your next cinematic masterpiece. Fast rendering and easy to customize, it requires no plugins and features a range of text placeholders and other graphic elements.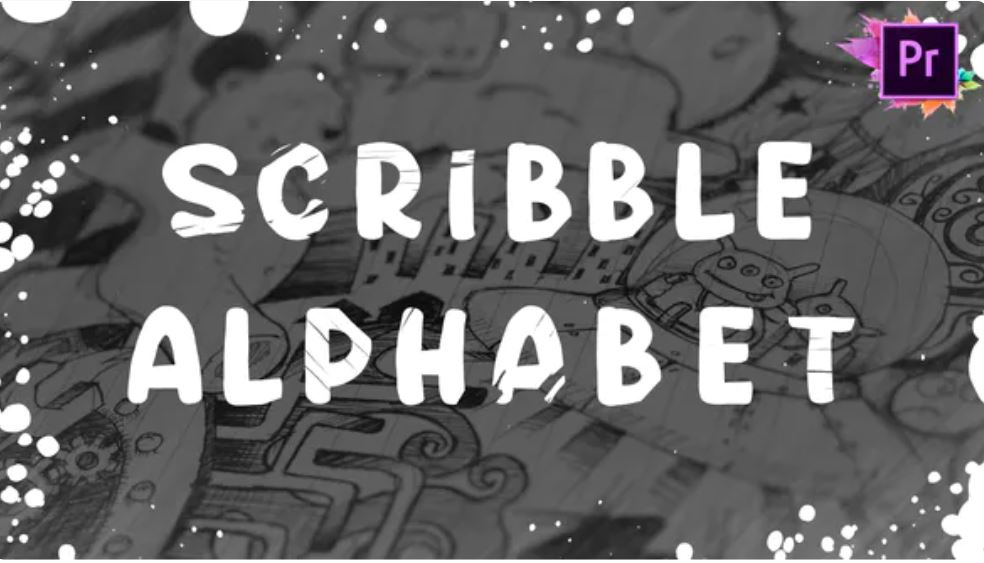 The next of our Adobe Premiere Pro templates is this fun scribble alphabet template that's ideal for a kids' project or school-themed production. It includes 26 letters, 10 letters, and four symbols, as well as 10 additional elements for you to mix and match.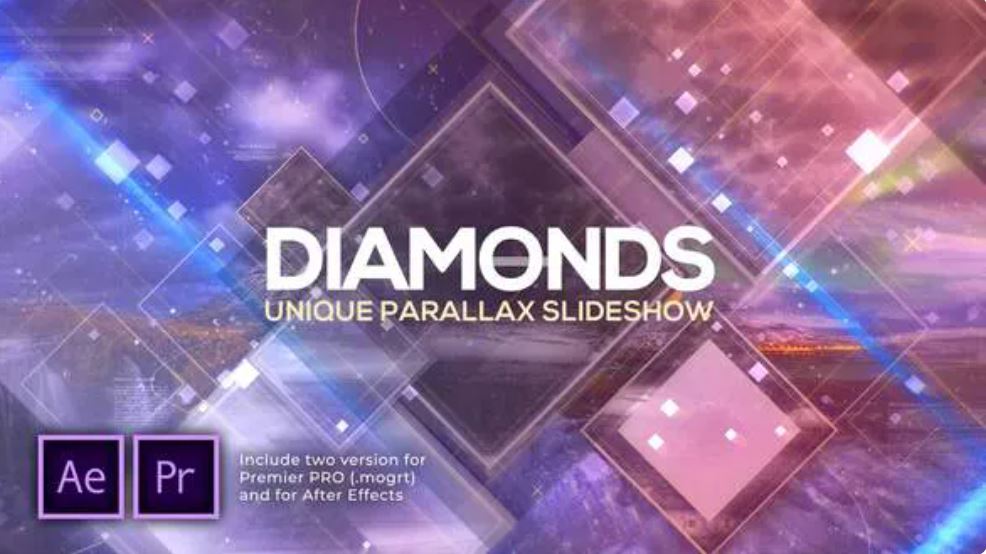 Next in our lineup of the best Premiere Pro templates is the mesmerizing Diamonds parallax slideshow. It's great for science fiction or futuristic-themed projects and can be used to design a fun and eye-catching photo gallery for displaying your favorite snaps.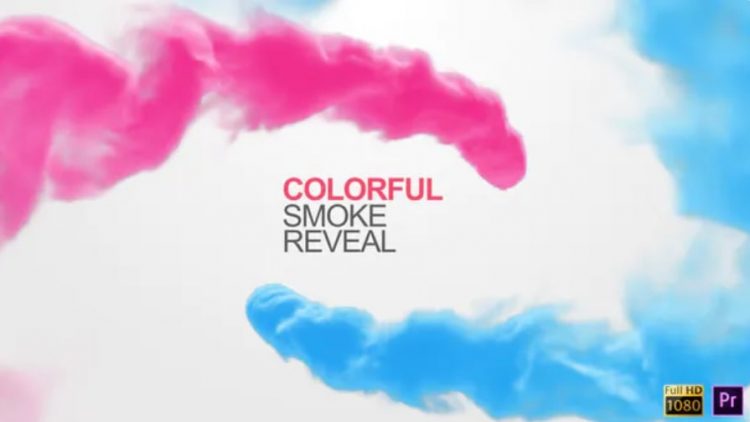 The first in our list of the best Adobe Premiere Pro templates is a stunning colorful smoke reveal, a creative and eye-catching way to reveal a logo, title, or graphic that you want to make an impact on your audience! It features customizable colors and a magical smoke swirl effect.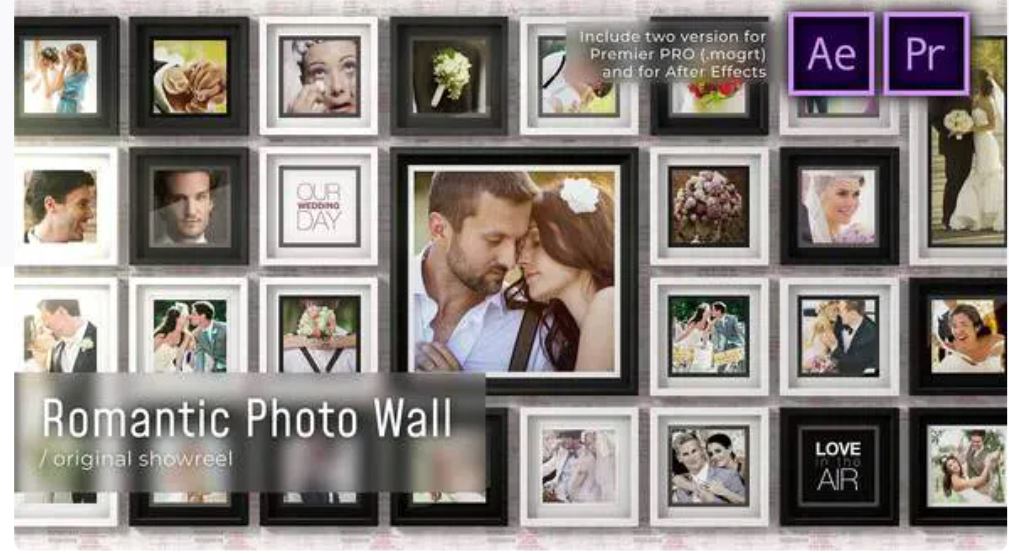 And now for another stunning slideshow template for Premiere Pro, this time with a romantic photo wall style that can be used for any kind of personal slideshow. It features a realistic photo frame look with customizable settings and graphic elements.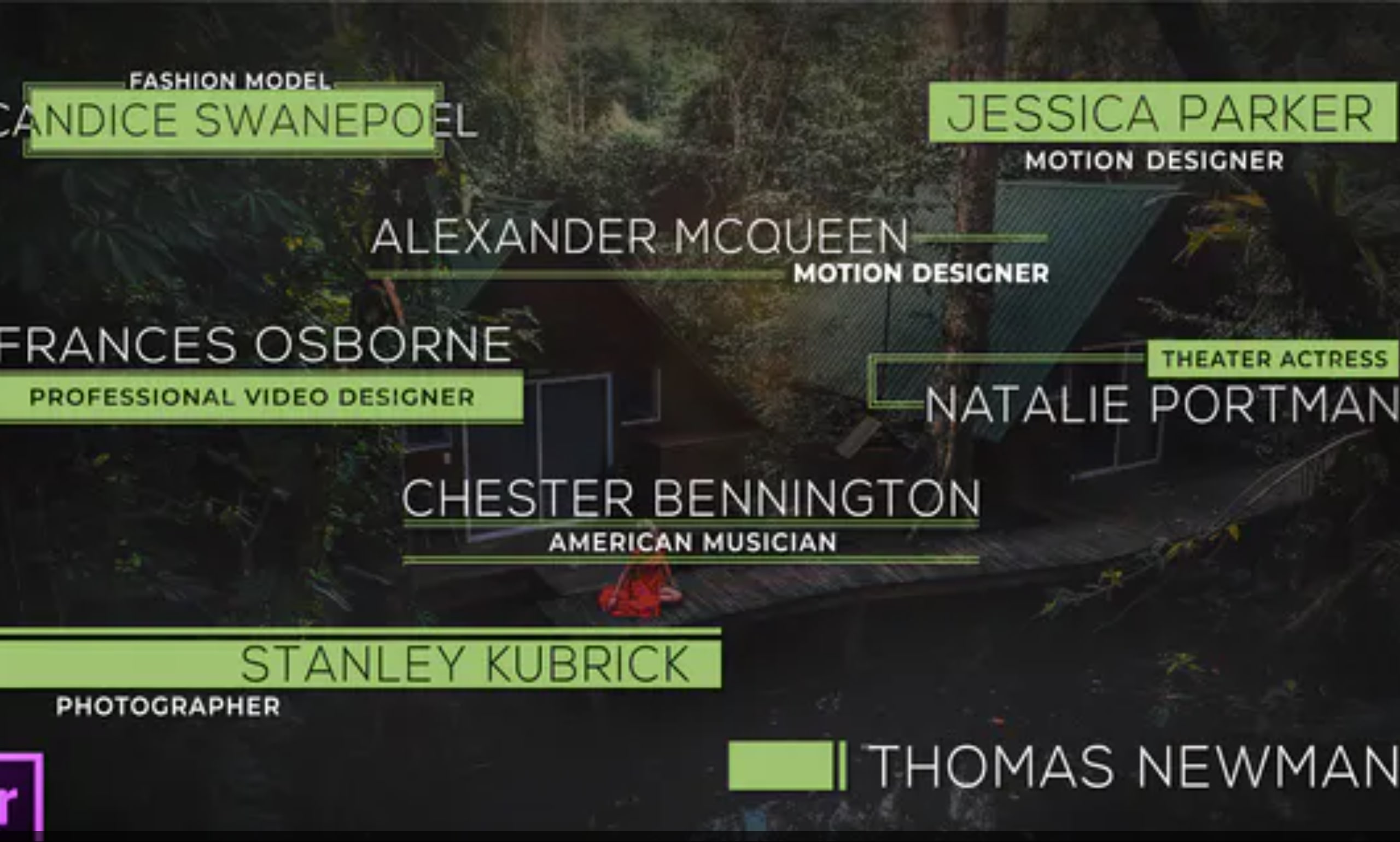 Clean, modern, and stylish, our next Premiere Pro template contains a range of lower thirds for you to use in your next movie, TV show, commercial, or presentation, and knock the socks off your audience.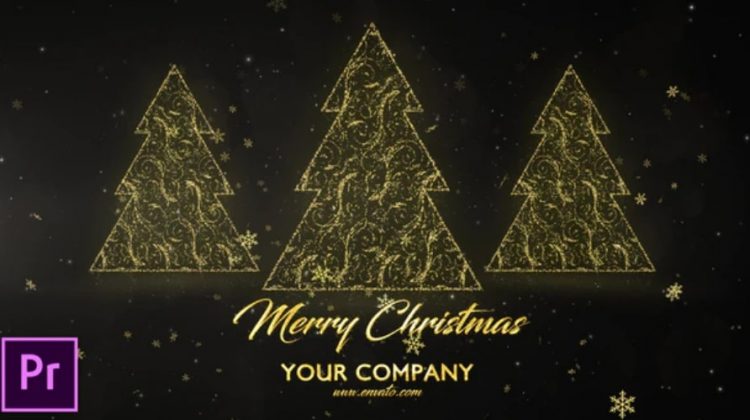 One of the most festive Premiere Pro templates is this elegant Christmas themed option, featuring shimmering swirls, titles, and graphics that are ideal for holiday greetings, e-cards, and invitations. It includes nine text placeholders and a high definition 1920 x 1080 resolution for optimum quality.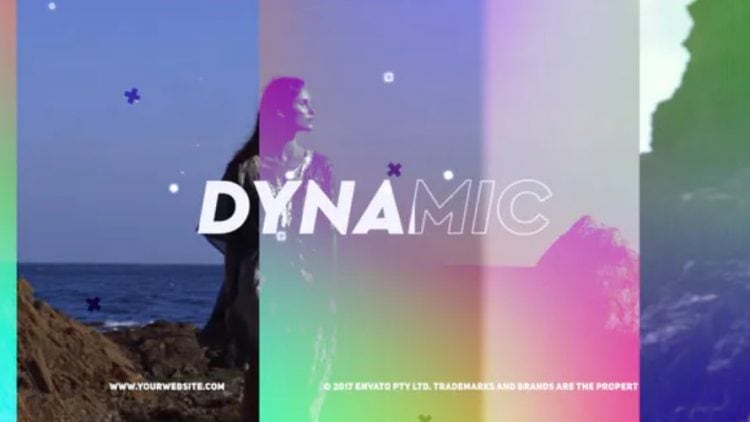 For a creative and dynamic approach, this is one of the most stylish and versatile Adobe Premiere templates available. It features a range of fun transitions and animations, 8 text placeholders, 19 video or image placeholders, and is compatible with Premiere Pro versions CC2018 and newer.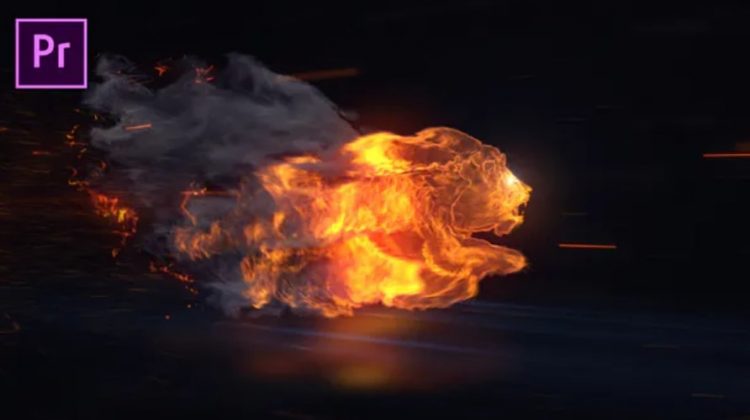 This Adobe Premiere template is a stunning reveal animation that takes the shape of a lion made of fire! If the theme of your video or film project resonates with either fire or a lion, this could be a great way for you to introduce your logo or title.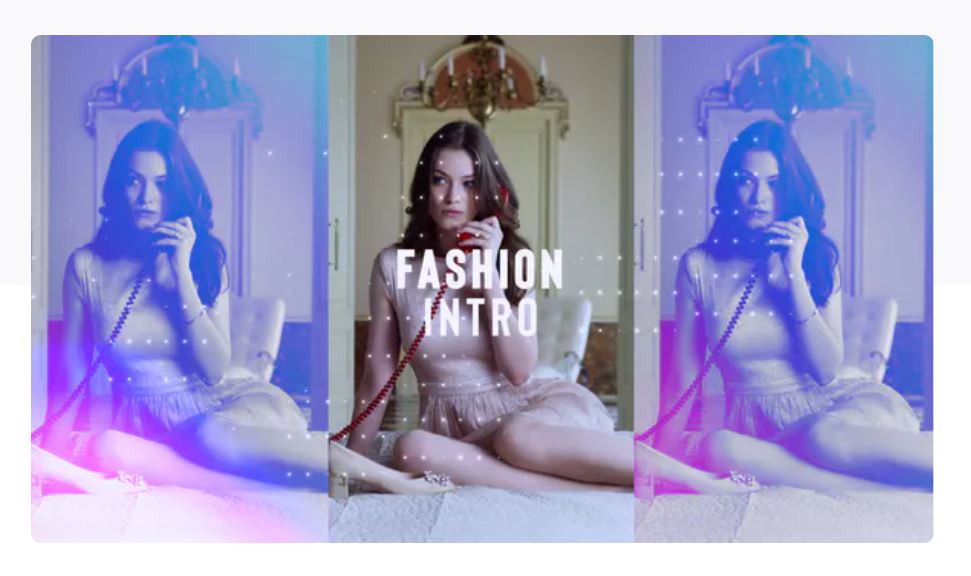 This 26 second, high-resolution Adobe Premiere Pro template has been designed specifically as a fashion video introduction, and is great for use with any presentation that requires a strong sense of style! It features 12 video or photo holders plus seven text holders, as well as color control and a video tutorial for easy editing.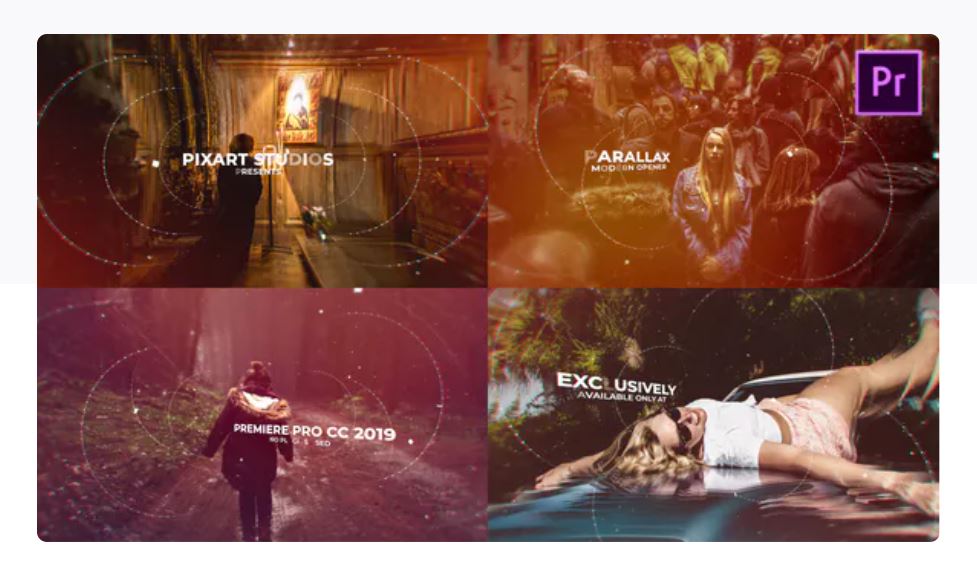 Here we have Modern Parallax, a versatile and creative opening sequence featuring 51 seconds of high-resolution parallax effects to really make the beginning of your presentation grab your audience's attention. It can be customized to fit any kind of purpose, and is particularly great as a TV show or film opener.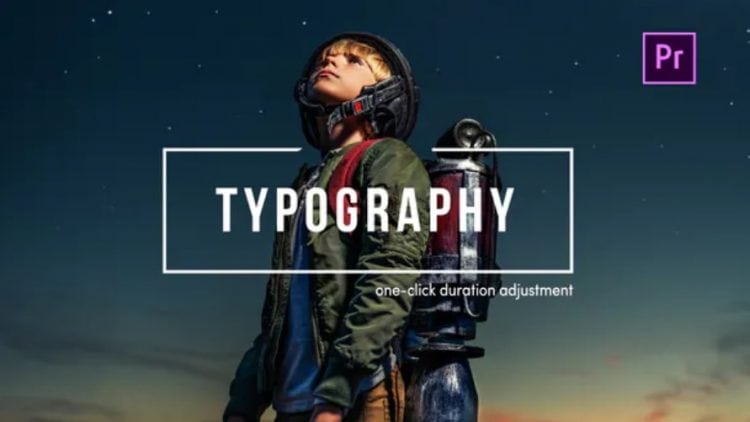 Typoflow is an extensive collection of 318 high definition typography scenes that can be customized to fit virtually any type of video or film, from adverts and marketing materials to film credits and opening sequences. It features a one-click duration adjustment and unique intro-outro functionality.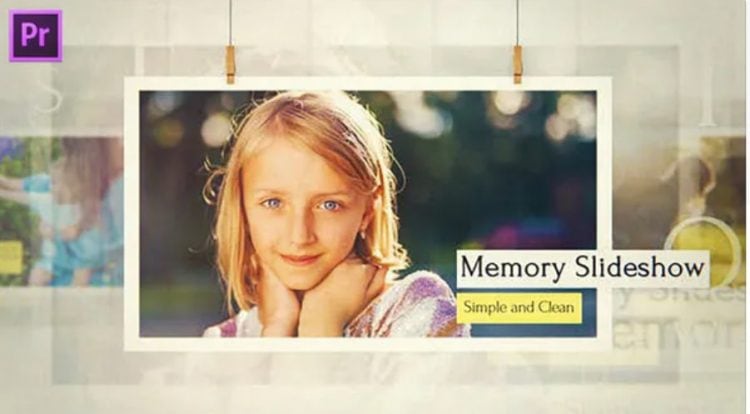 Perfect for creating a slideshow of precious memories, perhaps for a birthday or holiday, this package of slideshow Premiere Pro templates allows for easy customization – you can adjust the duration, timing, and colors instantly, and insert your own photos and text within seconds.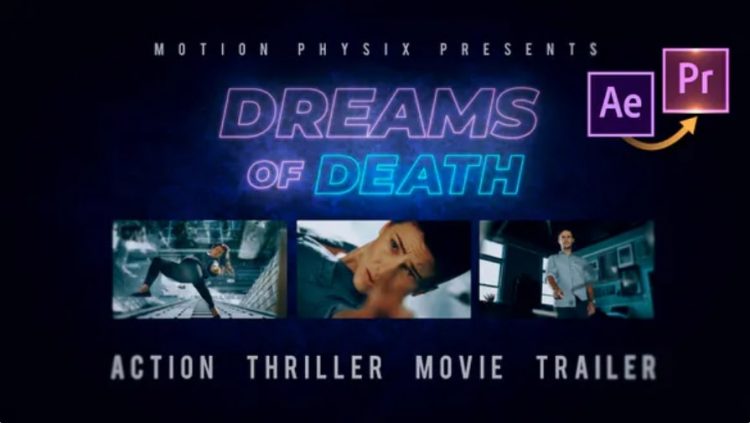 Our next template is brilliant for an action or thriller movie trailer style film and features professional and realistic-looking effects, eye-catching typography, and dramatic colors to engage and astound your audience as if they were watching an actual Hollywood action movie.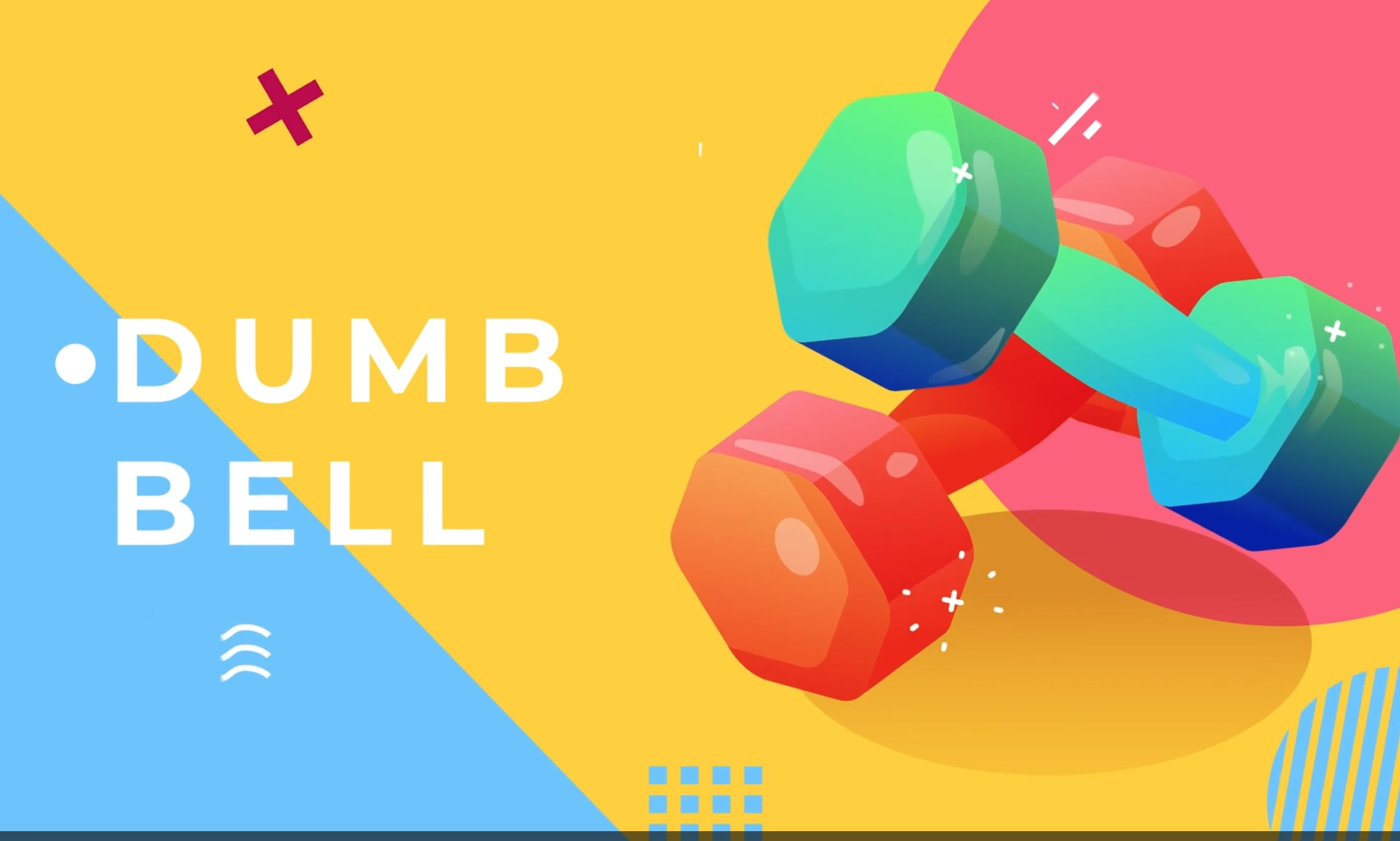 Whether you are creating a video explainer, presentation, promo or opener, this sports product animation template will come in handy. It consists of 10 ready-made scenes that can be fully customized to suit your brand.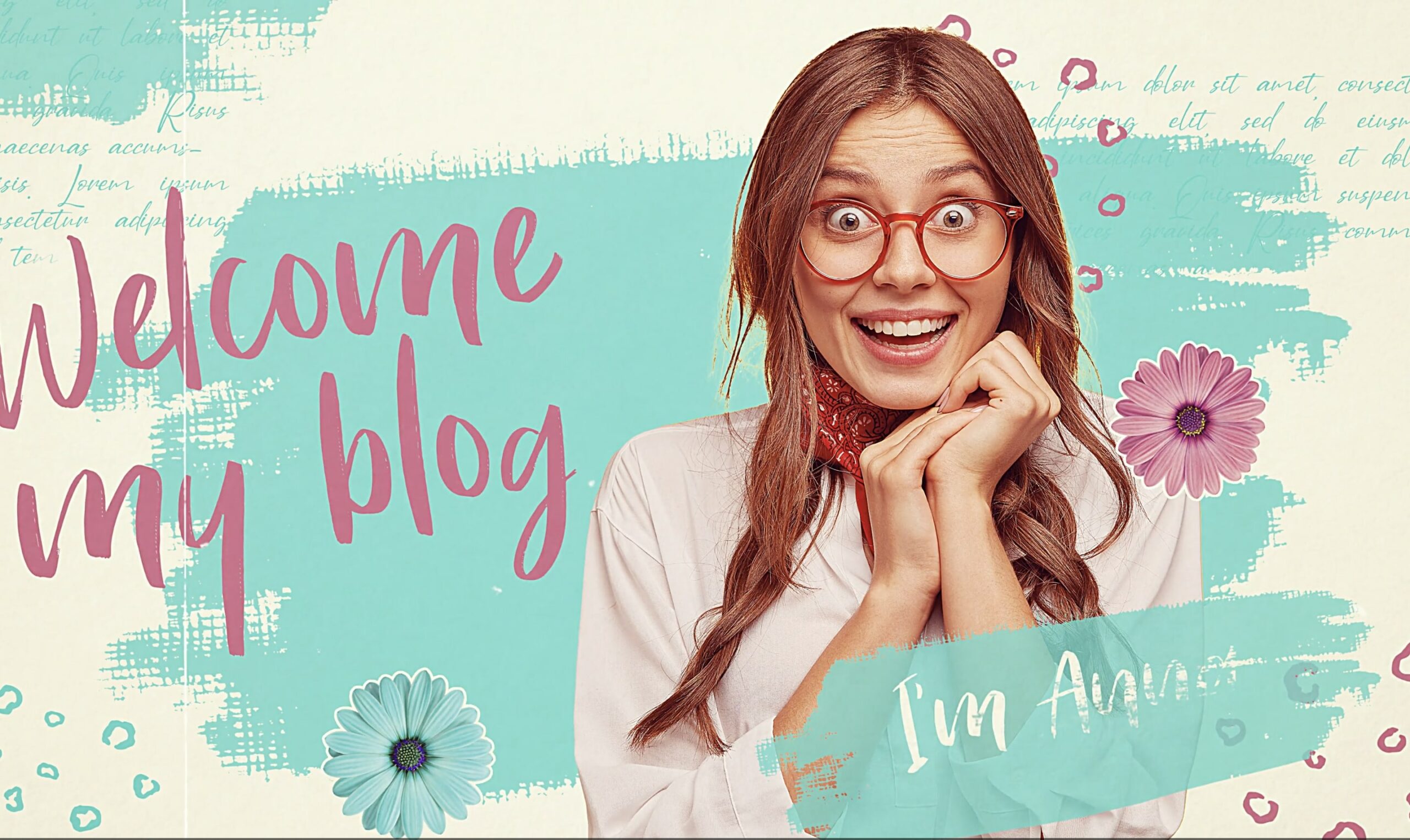 If you're looking for a feminine-looking intro for your YouTube channel, this colorful and chic template for Premiere Pro is right up your alley. Featuring an attention-grabbing brush aesthetic, this template is sure to amp up your vlogging game.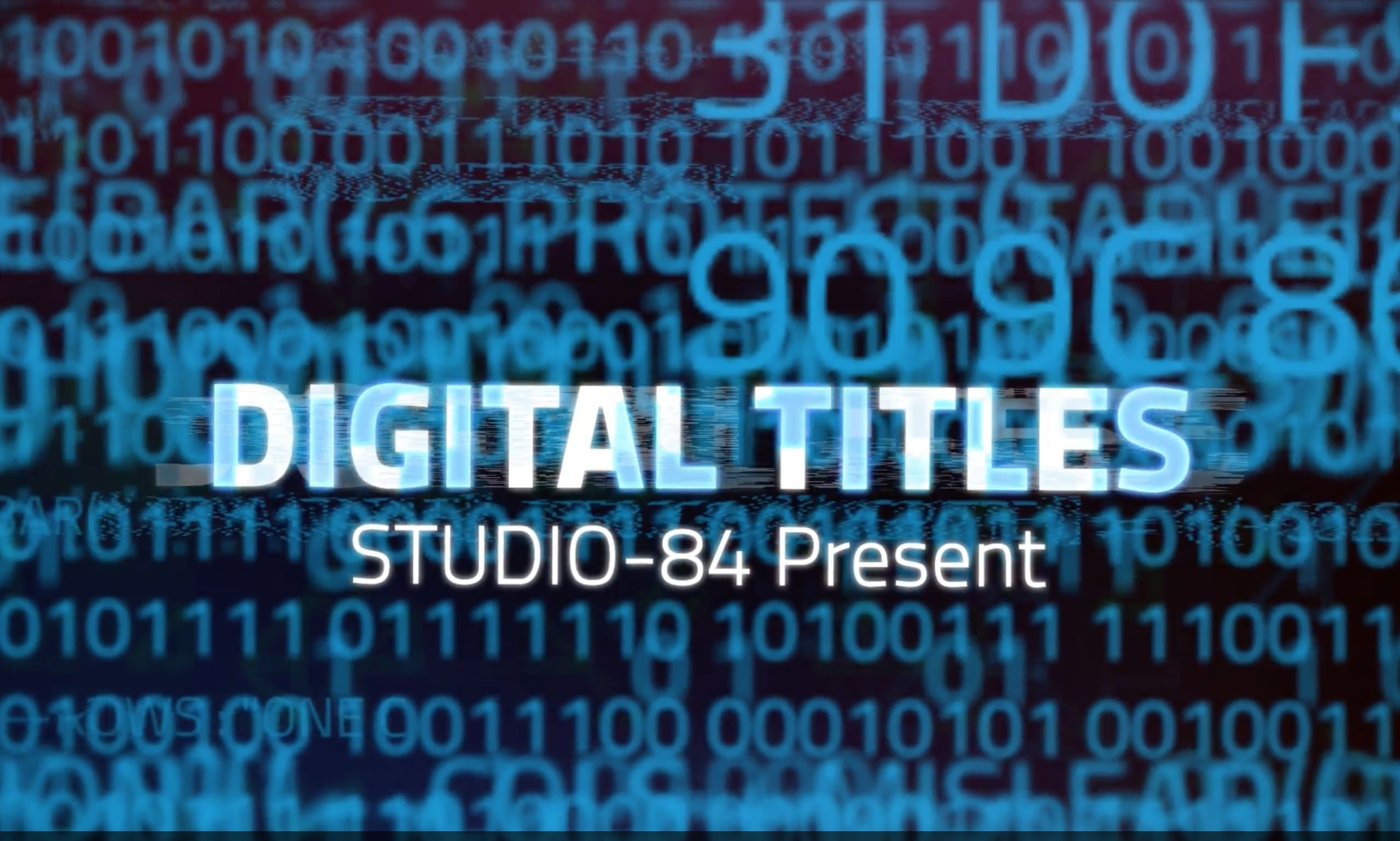 If you are looking for a creative and unique Adobe Premiere Pro template, check out the Digital Core Titles, a range of dynamically animated typography effects that will wow your audience.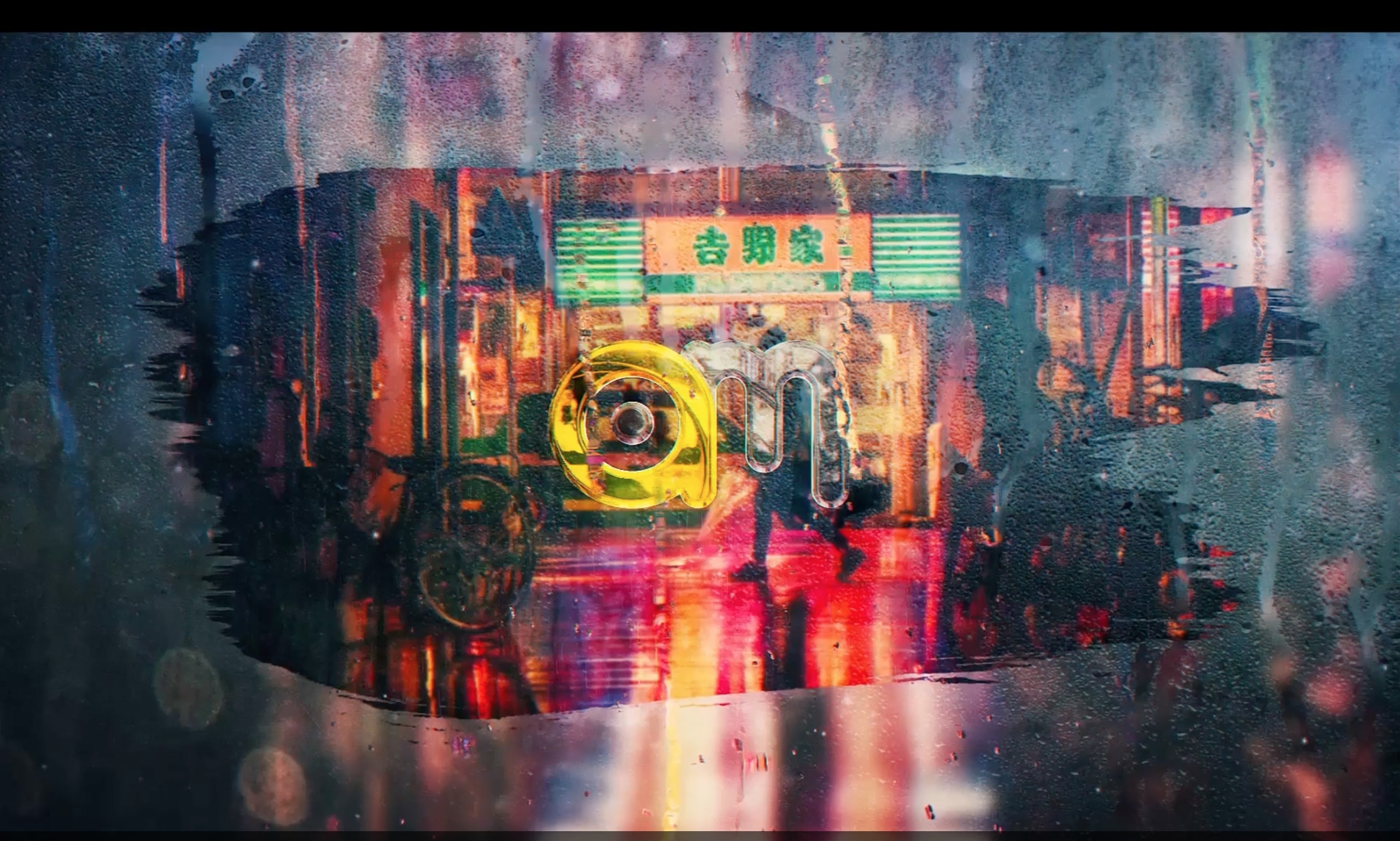 A very beautiful and eye-catchy effect, the Rain Drops logo is a template that you will be hard-pressed to pass up especially if you are looking to create a romantic, wedding video, or any project that requires a touch of nostalgia.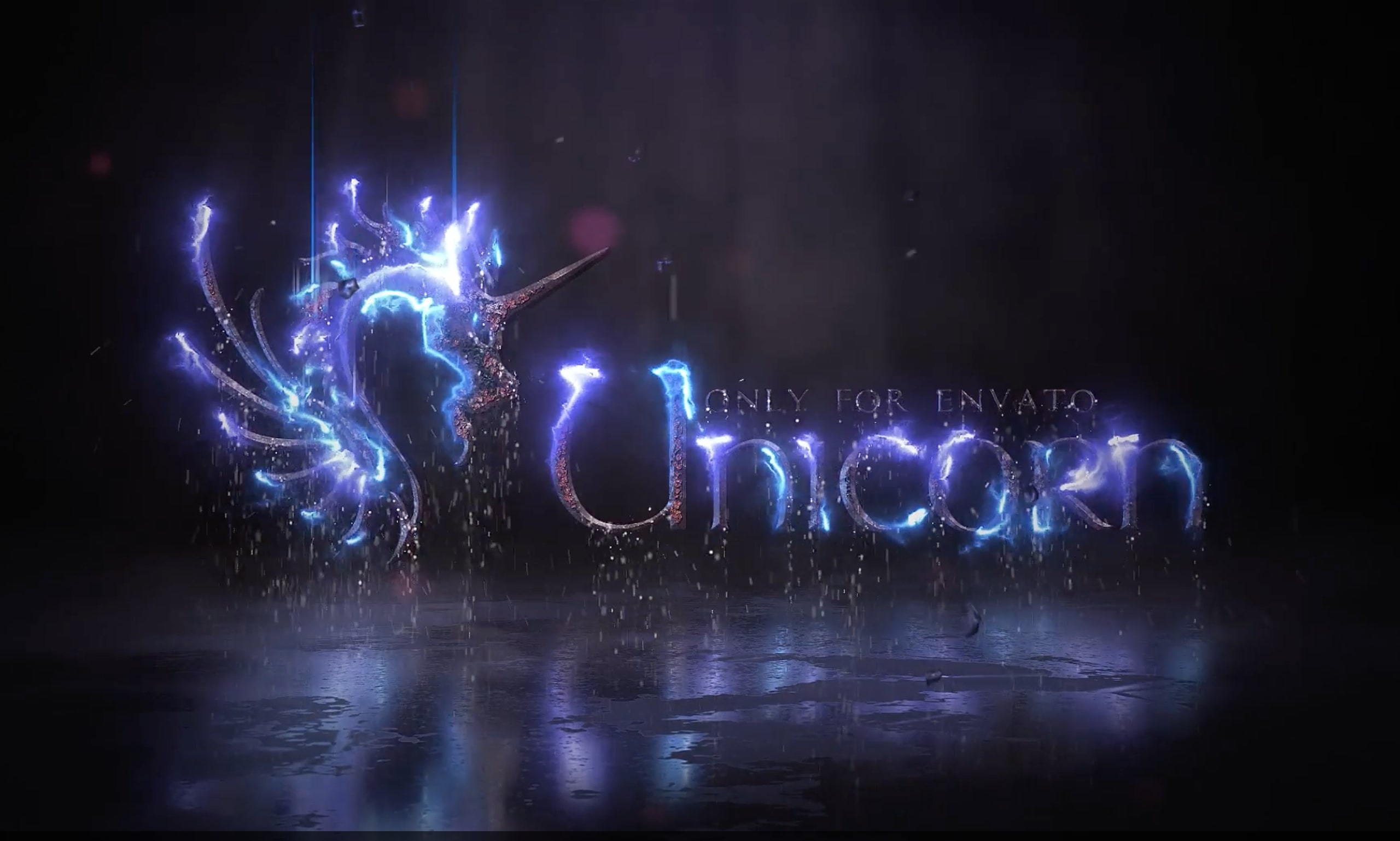 Looking for a dazzling Premiere Pro template? Check out this electrifying logo template that is as impressive as it is effective. Try it out for your next video project!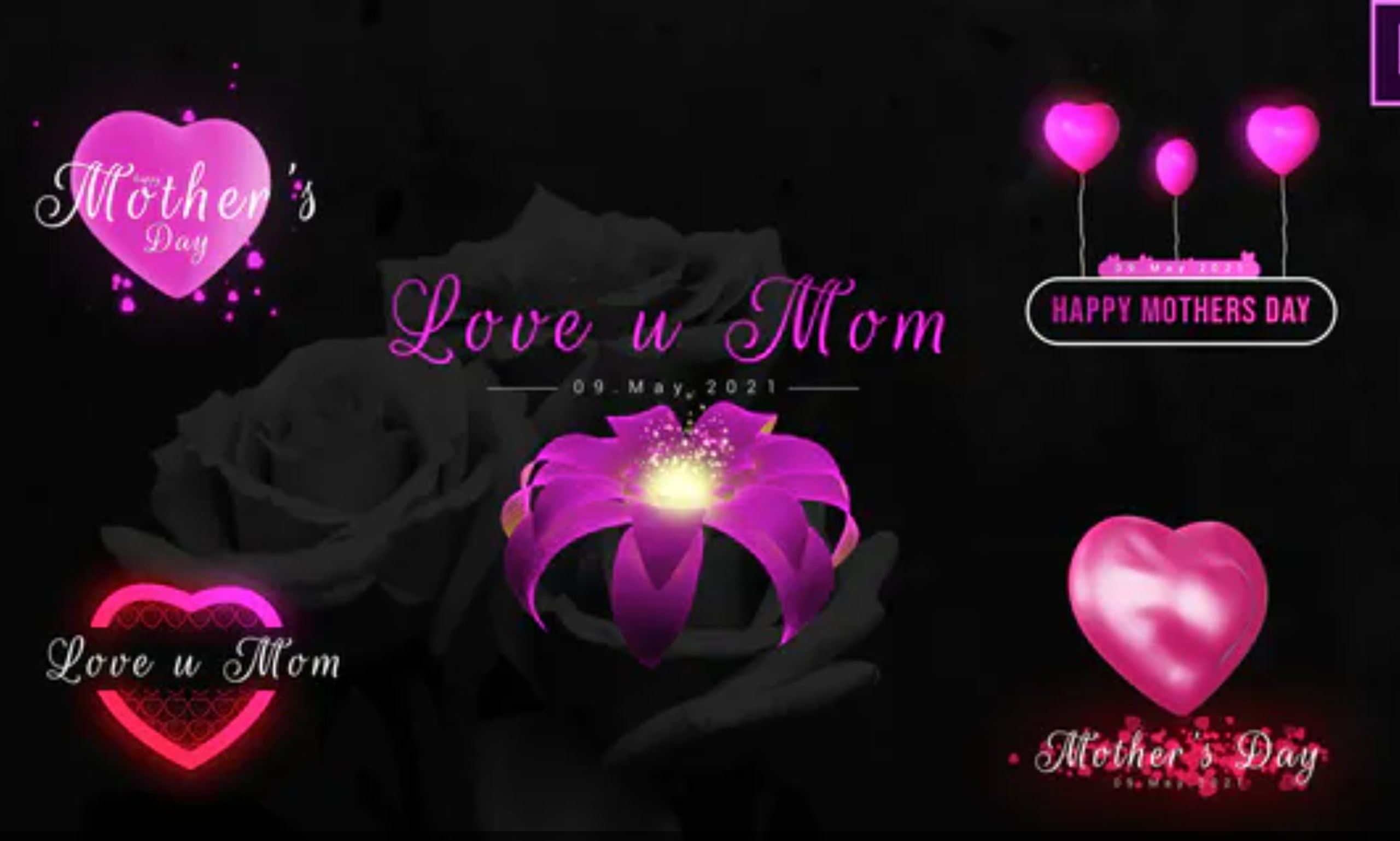 Wanting to create a special video for mother's day? The mother's Day titles template for Premiere Pro has got you covered. The template contains more than 5 unique typography options and a color controller helping you skate through the customization process.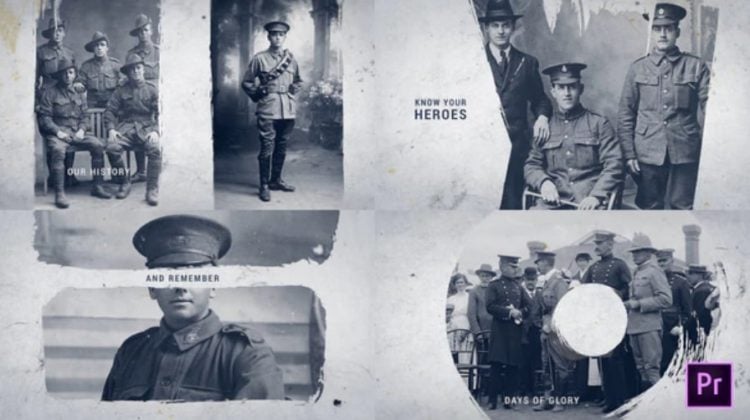 Featuring a cinematic black and white style and grainy, old film textures, this history themed template is a great option for adding an authentic vintage effect to your video and is perfect for historical films and documentaries.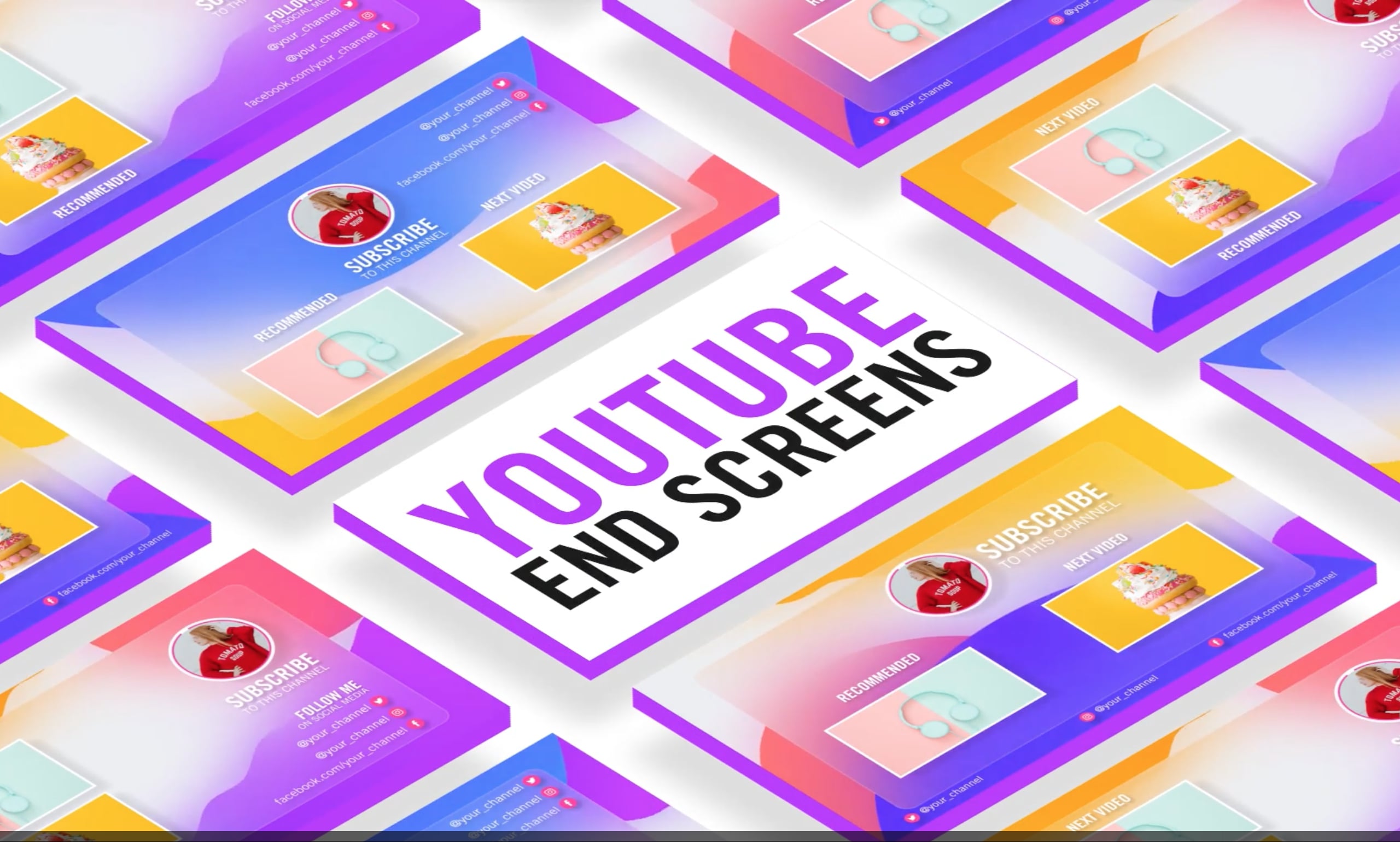 Use these glassmorphism youtube end screens at the end of your videos, and impress your audience. The eye-catchy template is perfect for drawing your audience's attention to the other videos of your channel and boost traffic.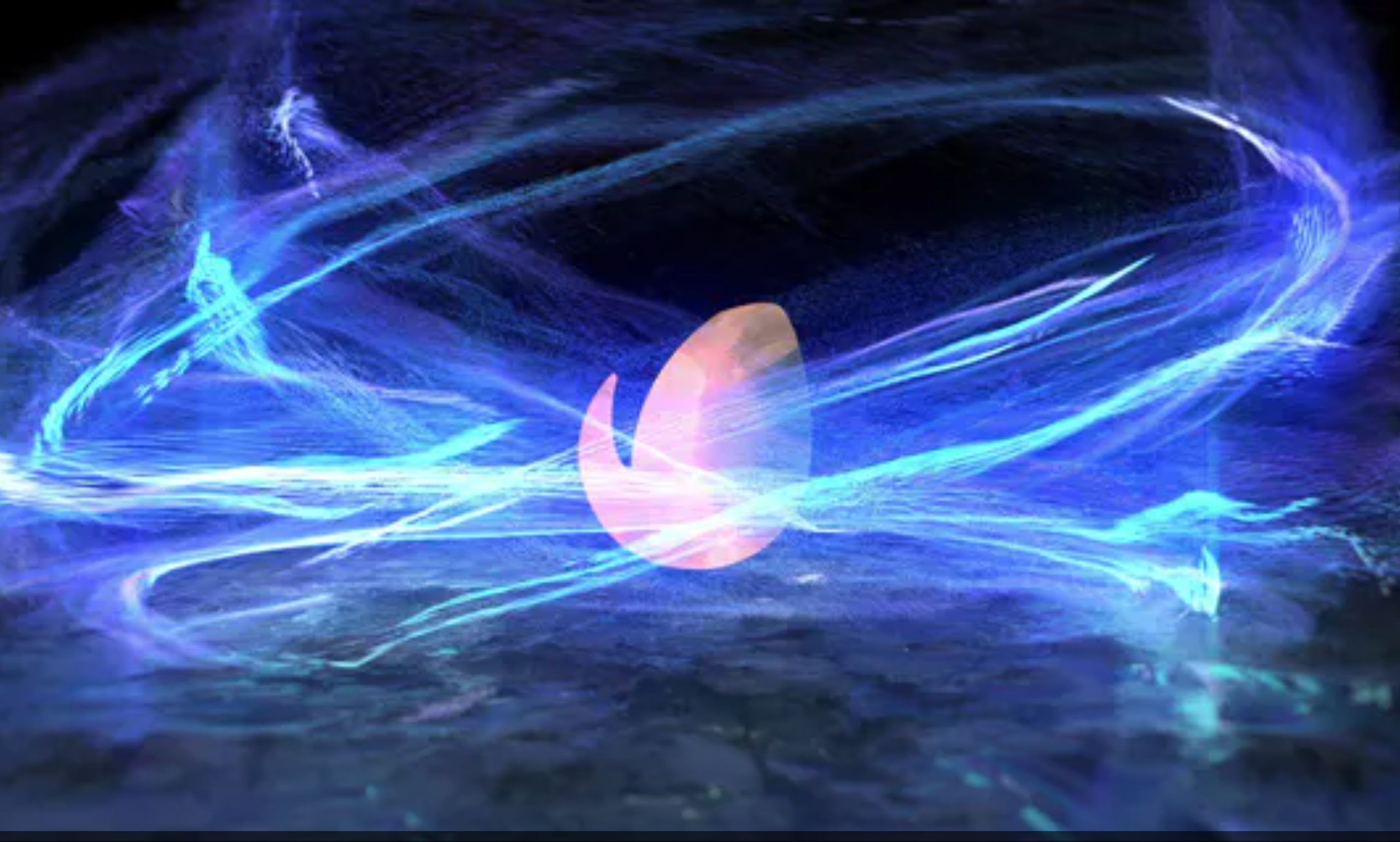 Next up we have a dapper of Premiere Pro template that you can use to reveal your logo in style. It features charismatically animated particle effects, and a dark, mysterious atmosphere perfectly suited for a range of video content styles.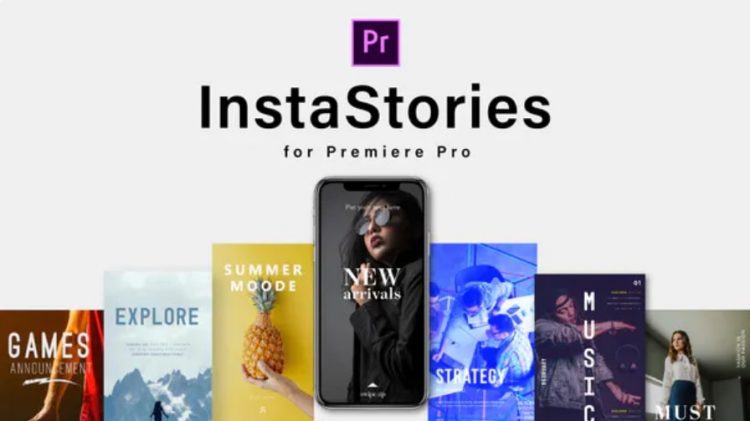 For the perfect Instagram stories, look no further – this collection of insta-worthy Adobe Premiere templates allows you to create fresh, engaging content with adjustable colors and durations, interchangeable backgrounds, and in-out animations. It also includes drag and drop functionality for easy editing, as well as two different versions for each story.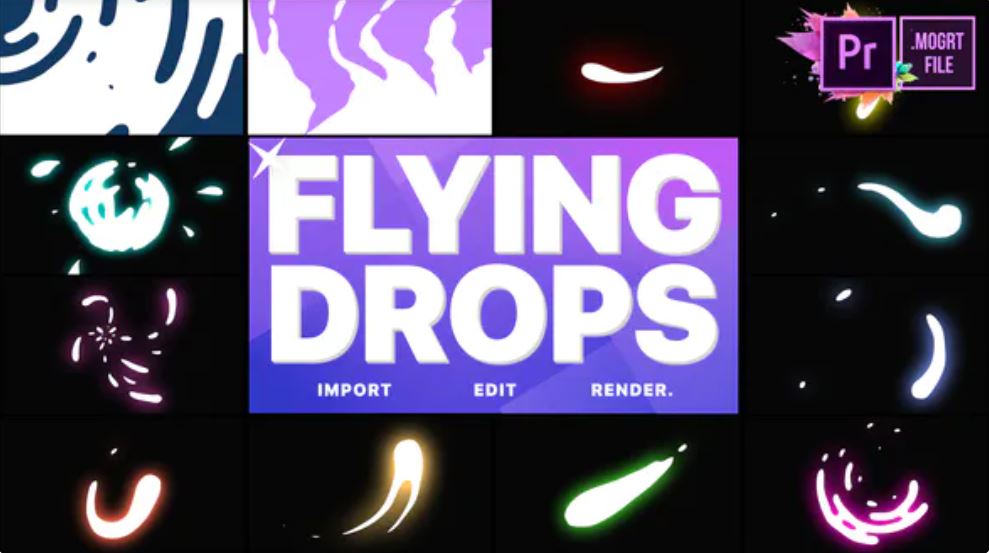 Here we have the Flying Drops bundle of Adobe Premiere templates for all kinds of video editing projects. It includes an assortment of fun, whimsical animations for titles, logos, and more, and is sure to add a spark to your next creation!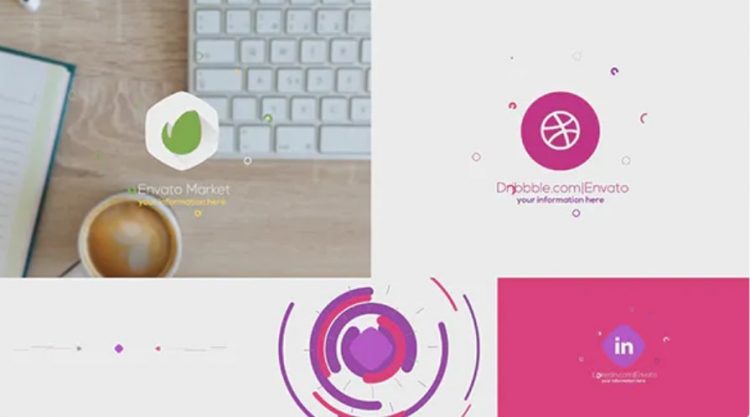 Ideal for adding a creative spin to your company logo or title when editing a marketing or promotional video, the Minimal Corporate Logo template includes a set of clean, professional logo reveal animations, with interchangeable colors and transitions for you to play around with.
Another template designed specifically for logo reveals, this option provides a slightly more realistic version of a logo transition and comes with an ultra high definition resolution sequence, which allows you to change the background, color grading, and logo instantly.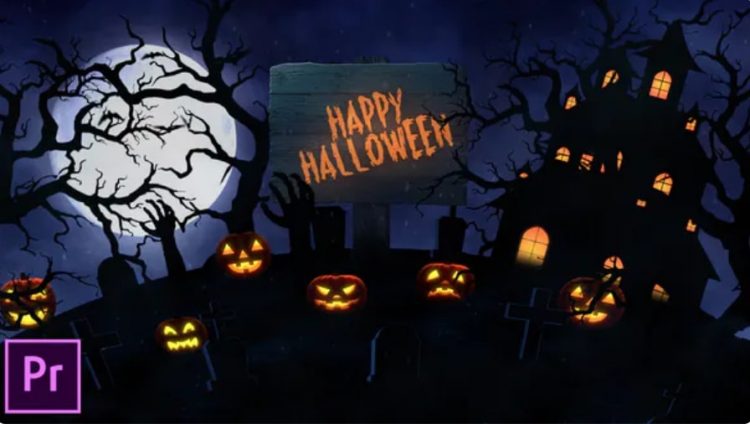 Ideal for an invitation, e-card or presentation with a spooky Halloween theme, this thirty-second cartoon template includes eight text placeholders, and is incredibly easy to edit using Premiere Pro version CC2019 and higher, with no plugins required.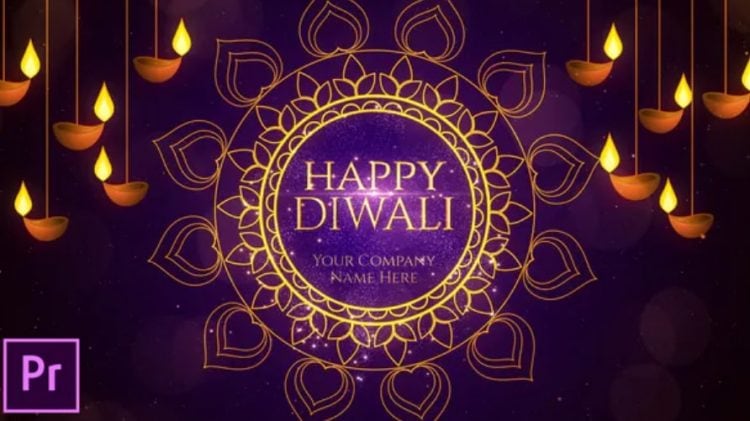 Another example of a festive Premiere Pro template, Diwali Wishes, is perfect for any film or video project with the Indian Festival of Lights as its focus! With two text placeholders, full high definition resolution, and support information included, you'll be customizing your Diwali video in no time.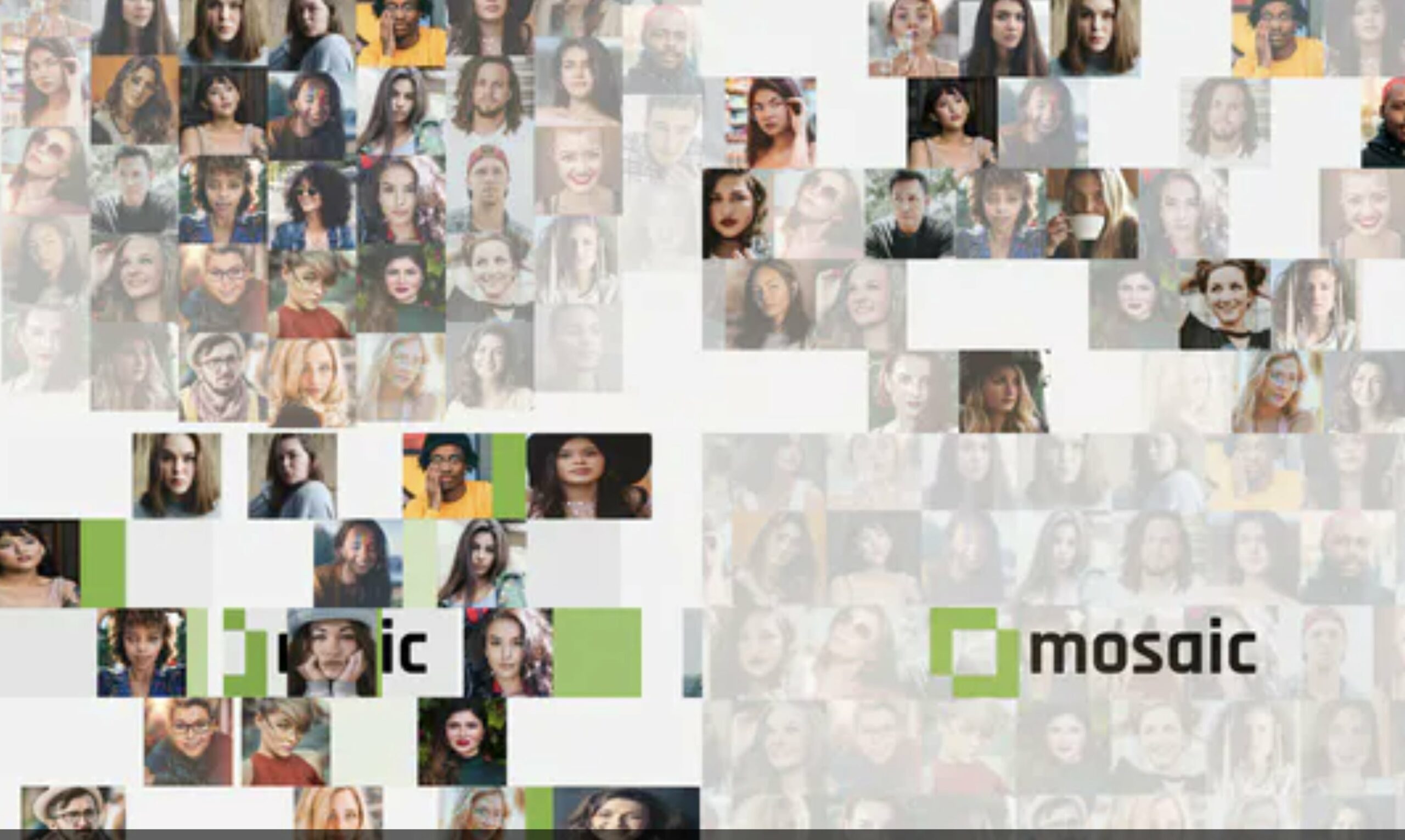 An ideal choice for logo intro or outro with multiple images reveals this Premiere Pro template is truly one of its kind. It comprises a range of mosaic logo reveal animations, fully customizable to your heart's content. Video tutorial included!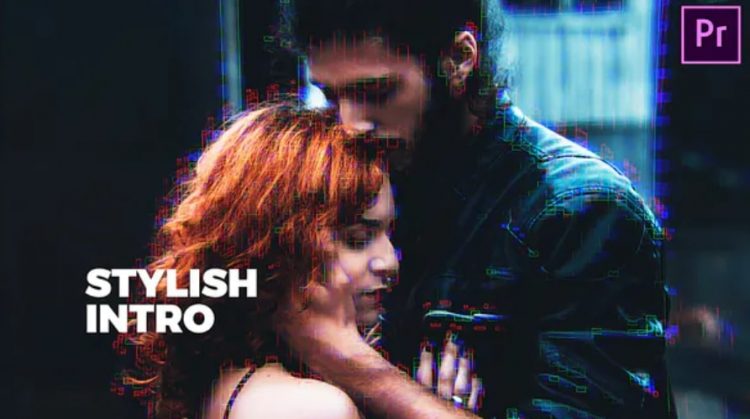 Another artistic and fast-paced option, this template is ideal for promotional videos, particularly in the fashion, lifestyle, and beauty industries. It features an amazing 4000 resolution, drag and drop graphics, and a descriptive video tutorial to have you up and running instantly.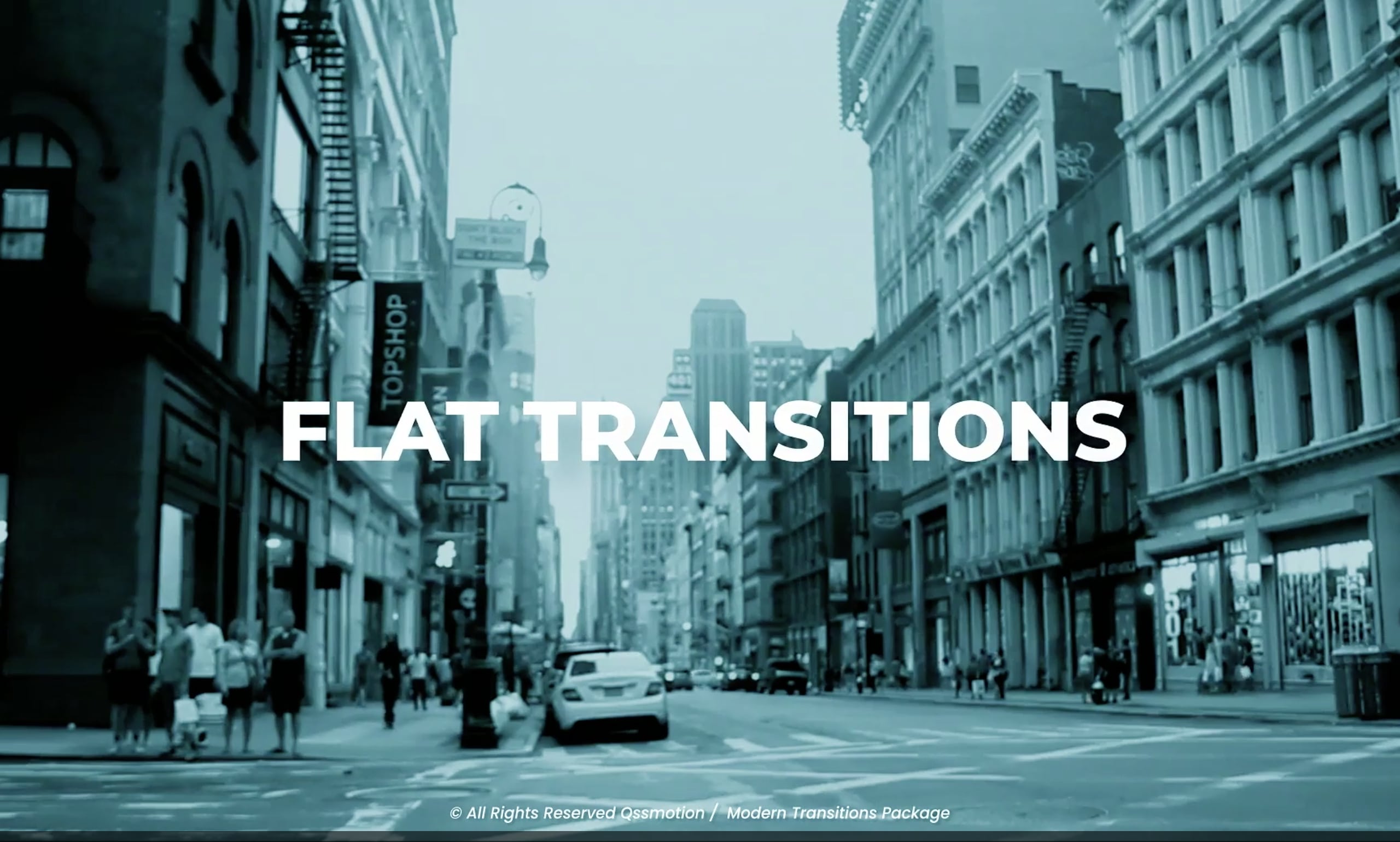 Sometimes all you need is a simple, and minimal template to make your video stand out. That's where this collection of flat Premiere Pro transitions comes in. It features a range of elegantly designed but attention-grabbing effects as you transition from frame to frame.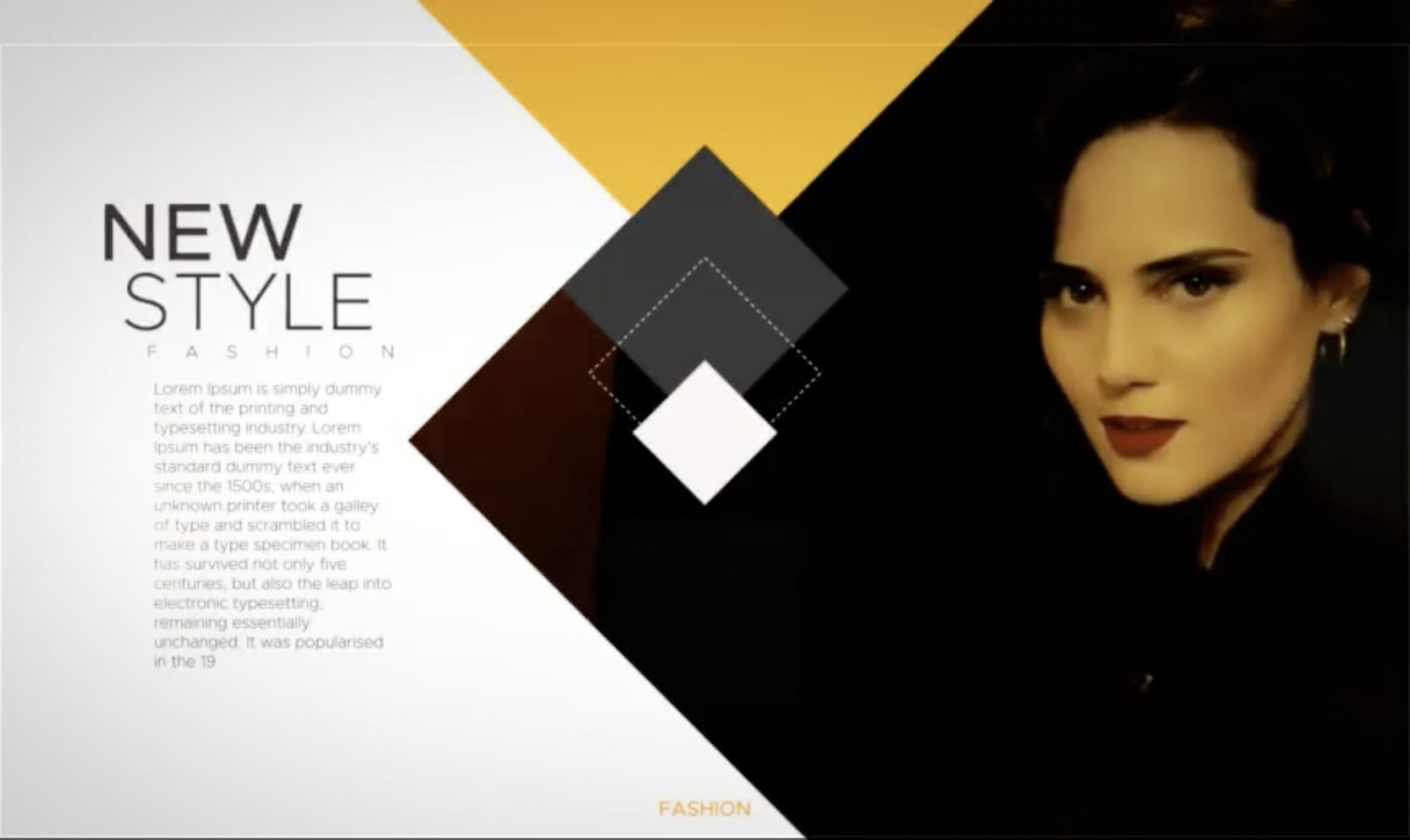 Featuring a trendy design and fast-paced transitions, this Premiere Pro template is an excellent choice for fashion-oriented videos. Whether it's an upcoming fashion show you want to promote, or a new apparel collection you need approval for, this template is your best bet.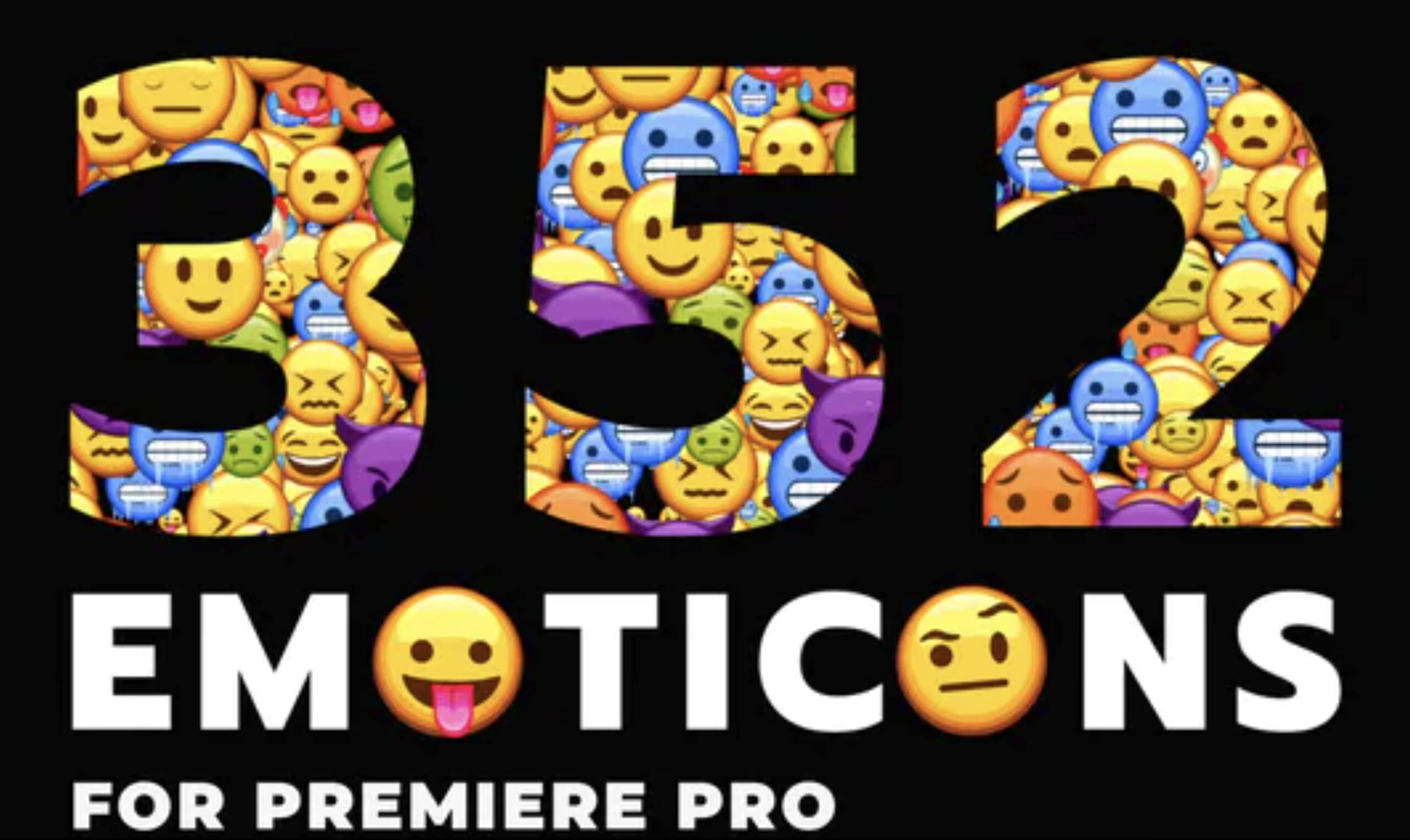 This pack comprises hundreds of emojis that you easily use in your creative video projects. It's an incredibly unique template that definitely deserves a spot in your editor's toolkit. We recommend you give this template a shot and see for yourself the difference it makes to your videos.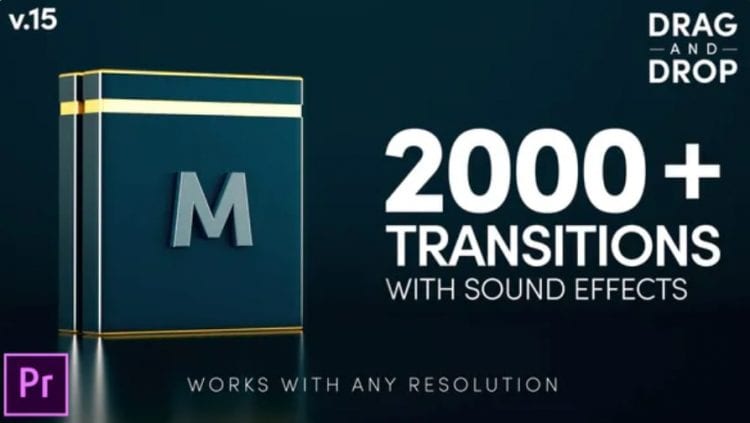 This template features an incredible 1500 transitions designed specifically for video editing in Adobe Premiere Pro, and includes drag and drop functionality for easy and seamless customization. There are four speed variations, a range of sound effects, and an HTML preview gallery to make sure you've chosen the right transition!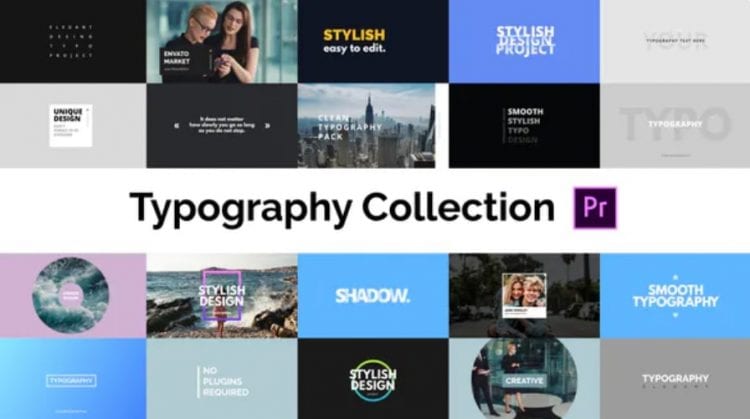 One of the most popular Adobe Premiere Pro templates, this option offers a selection of typography for you to choose from, making it highly versatile and suitable for just about any kind of film or video editing work. It includes a wide range of transitions, animations, and fonts for you to choose from.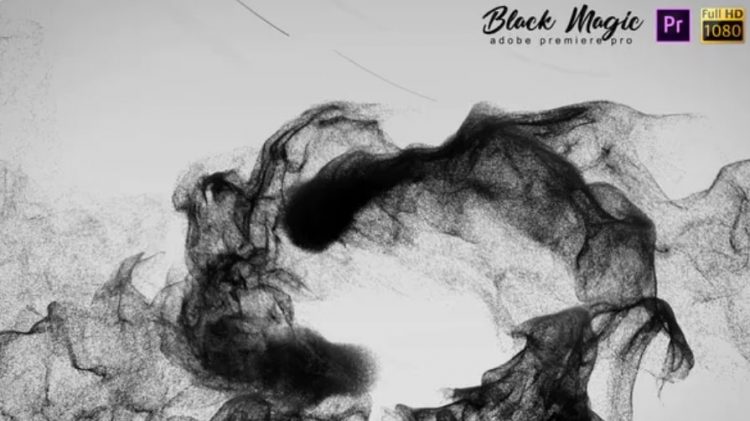 The Black Magic Adobe Premiere template will give your project a magical and realistic looking dust effect, with a range of colors and styles to choose from, including smoke, ink, dust, and sandstorm effects. It's particularly effective for fantastical or creative films or industries.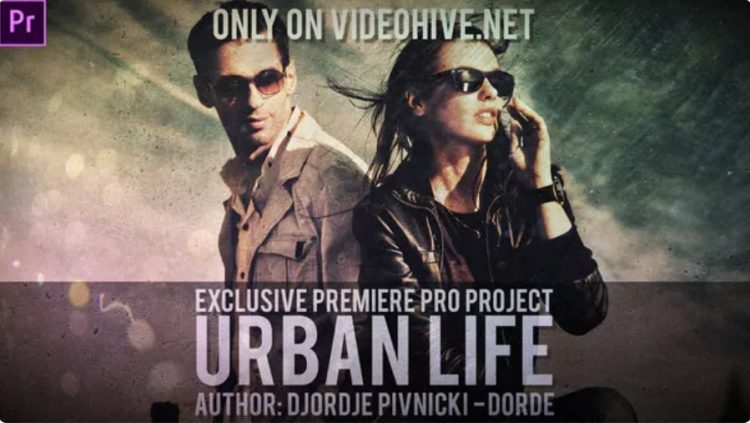 To make your video appear as if it's come straight out of an action movie in a grungy, urban setting, use this dynamic and engaging template of artistic film-like transitions with a subtle retro vibe. It looks equally great when used as a slideshow.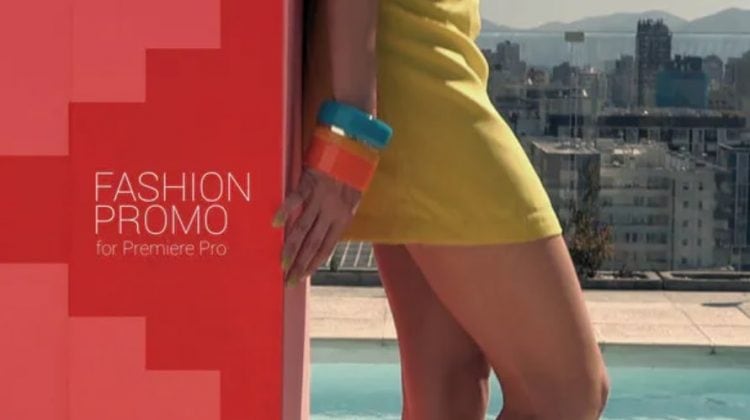 The Fashion Promo template is ideal as a base for marketing and advertorial videos and features crisp, clean graphic elements with stylish colors and smooth transitions to help you showcase your products and services in a slideshow or realistic film style.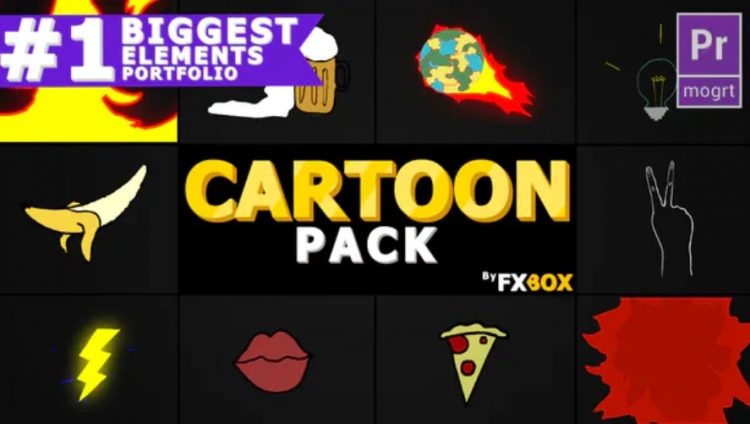 If you're creating a cartoon or comic style video, this template of cartoon effects will save you an incredible amount of time in creating interesting graphics, animations, and other elements to make your project into a professional-looking masterpiece.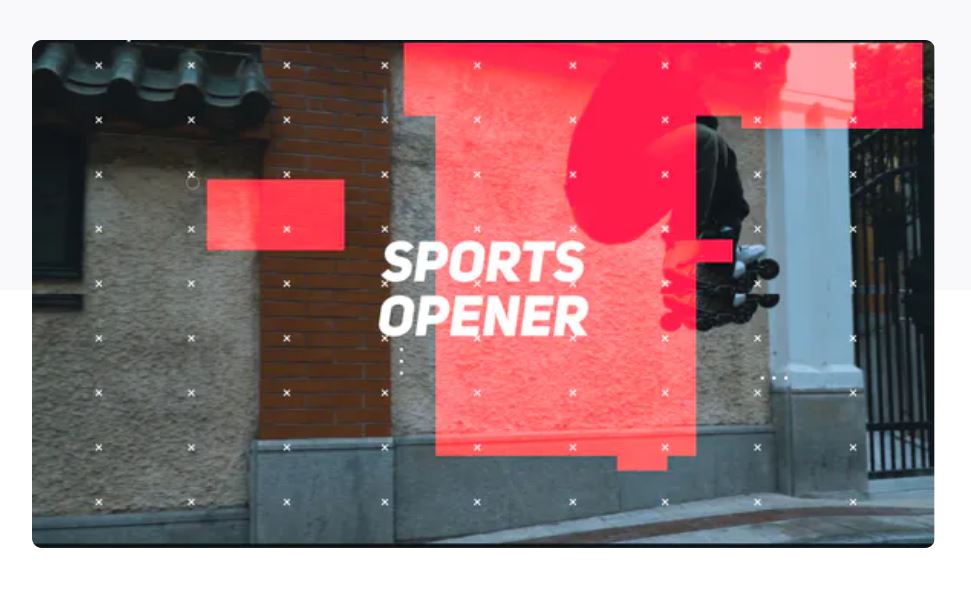 This funky Adobe Premiere Pro template is a perfect opener for any sports themed presentation, creating an urban, trendy feel. 36 seconds in length, it includes 17 video or photo holders, eight text holders, full HD resolution and 30 frames per second, as well as a video tutorial.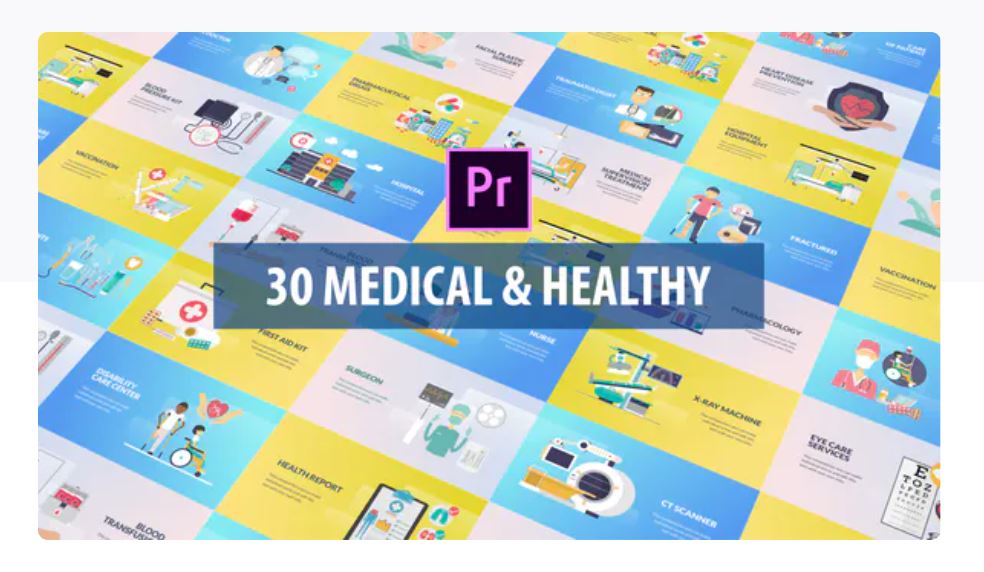 If you're putting together a video or presentation with a medical or health industry theme, this is one of the best Adobe Premiere Pro templates you'll find – it features 30 different effects, all of which are fully vector layered and include color controls, easy text editing, and compatibility with any language.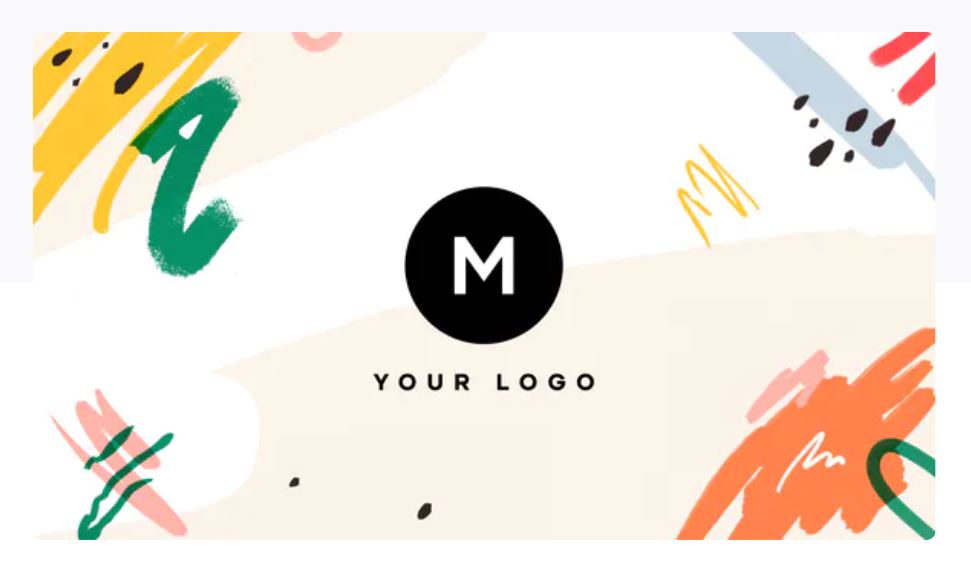 Next in our lineup of the best Adobe Premiere Pro templates is this fun, fresh tropical logo reveal, offering hand-drawn brush elements that will add a lighthearted and artistic mood to your video. It features drag and drop functionality and color adjustment settings for easy editing and an instantly personalized result.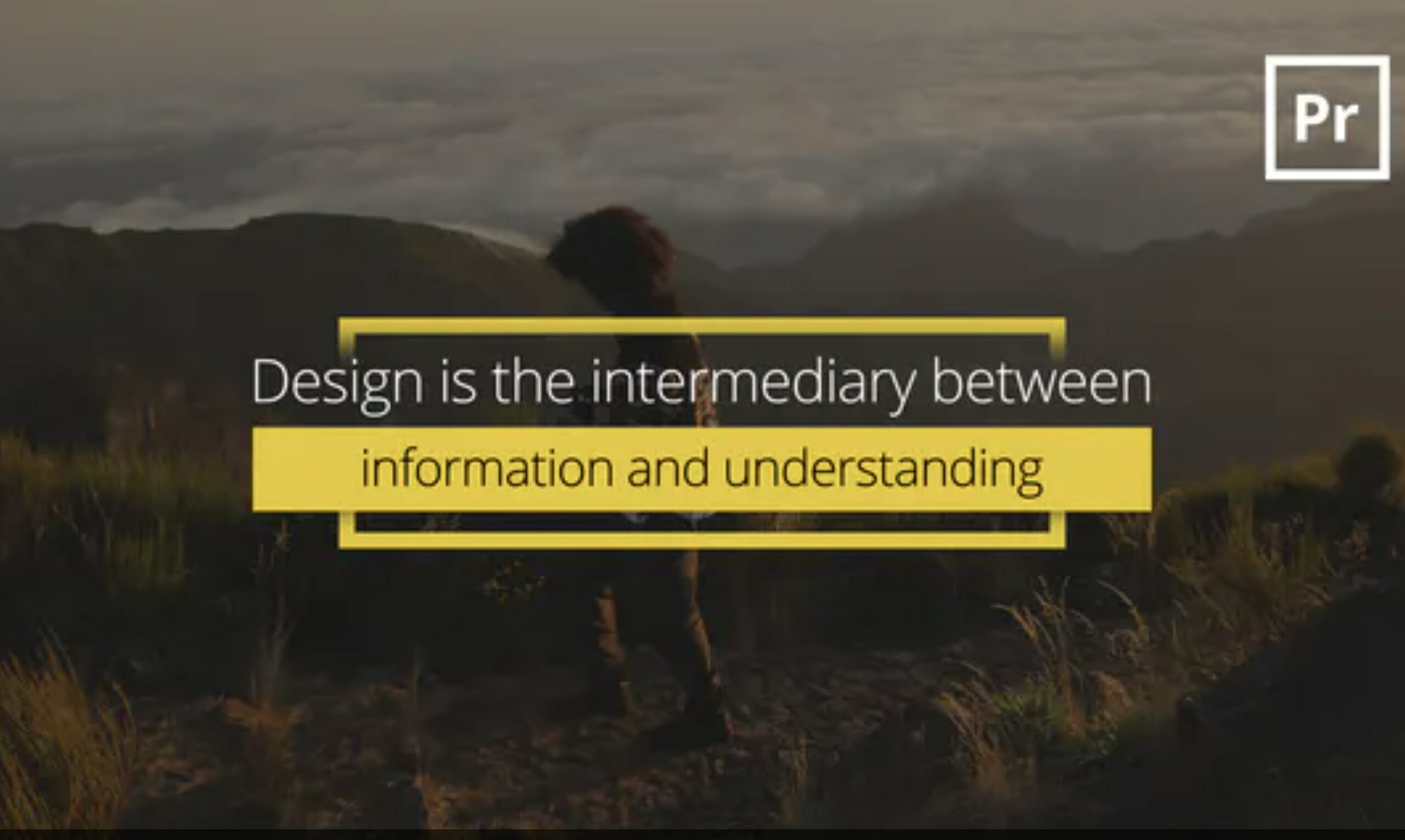 Here we have 12 minimal, and professional animated titles for Premiere Pro. The template provides you with full control over the text/logo, duration, and color, and comes bundled with a step-by-step video tutorial, easing out the editing process.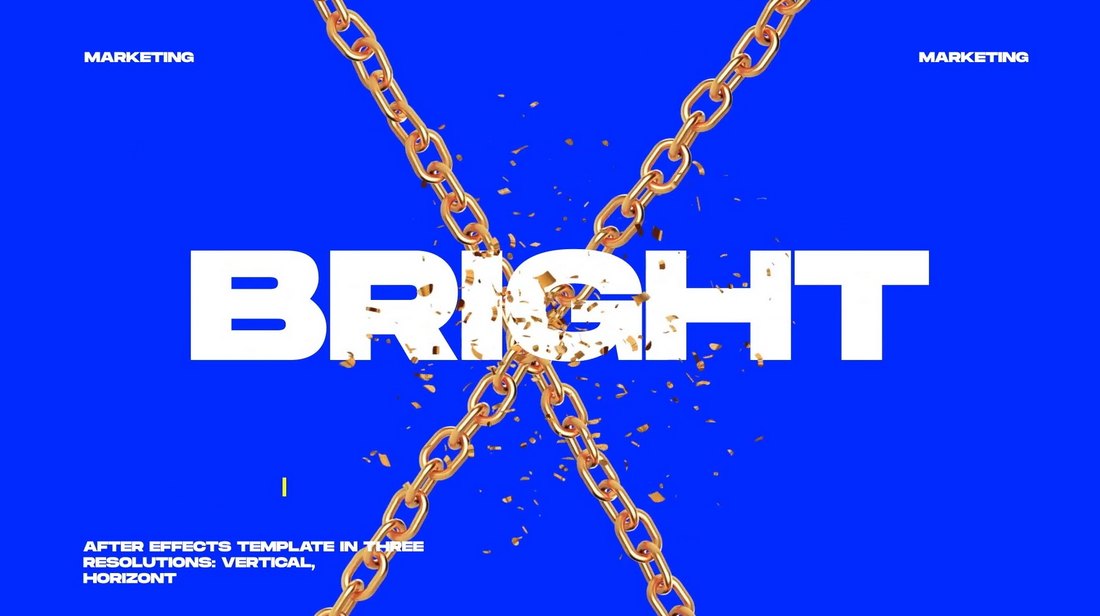 Whether you're promoting a new brand on Instagram or running an ad campaign on Facebook, this Premiere Pro template will help create an eye-catching video for your business. It features a modular design with color control. And the template comes in 4K resolution.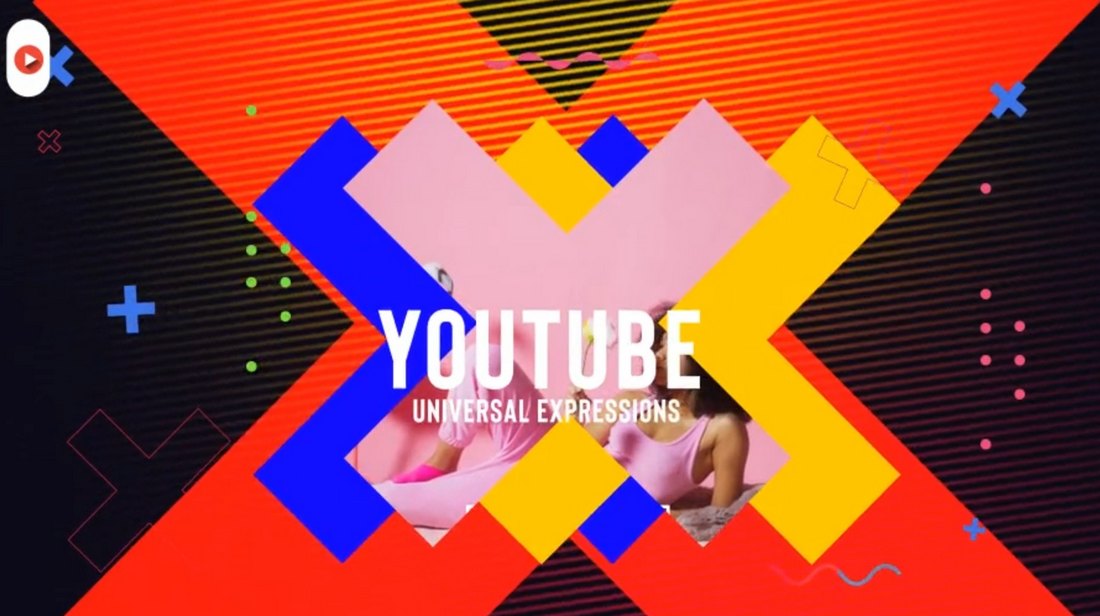 You can create a cool and trendy opener for videos or intro for your YouTube channel with this Premiere Pro template. It includes colorful scenes with attractive animations and transitions.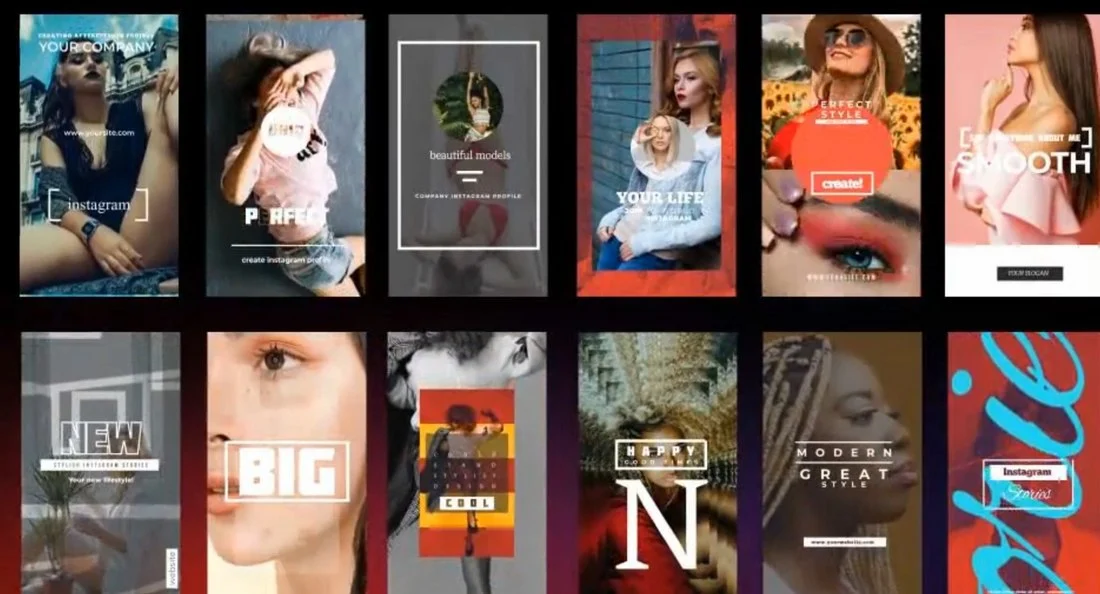 This is a bundle of 12 Premiere Pro templates for making professional Instagram stories. These feature pre-made and fully customizable layouts that you can use to promote fashion brands and products on social media.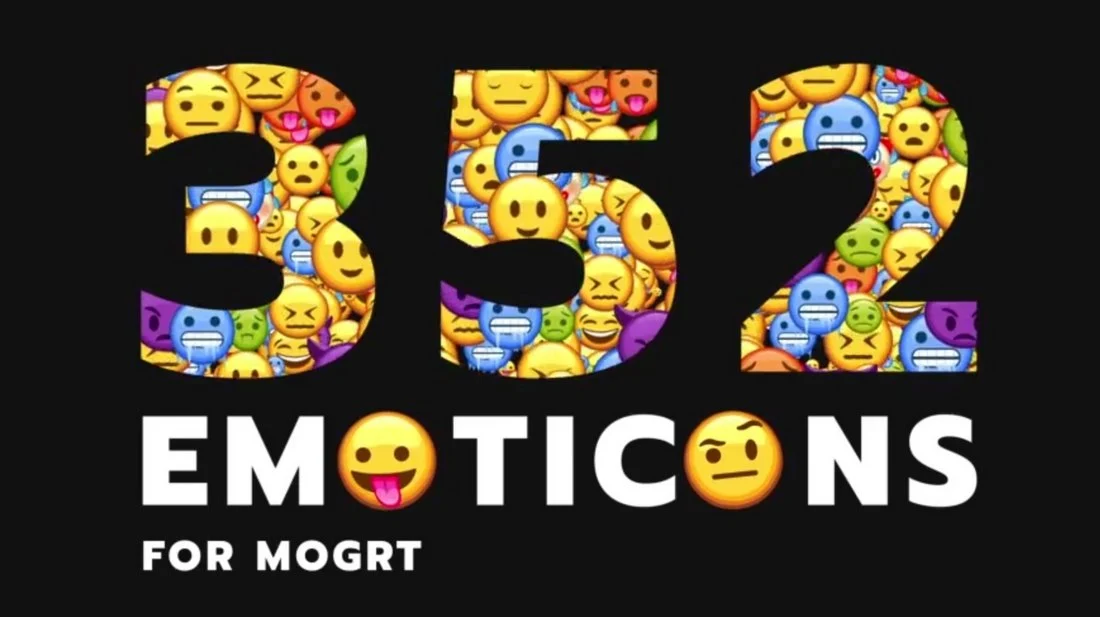 If you want to add a bit of humor and creativity to your videos, grab this emoticons bundle for Premiere Pro. It includes more than 350 different animated emojis that will instantly make your videos more entertaining.
Best Free Premiere Pro Templates
Download these templates free of charge to use in your personal projects.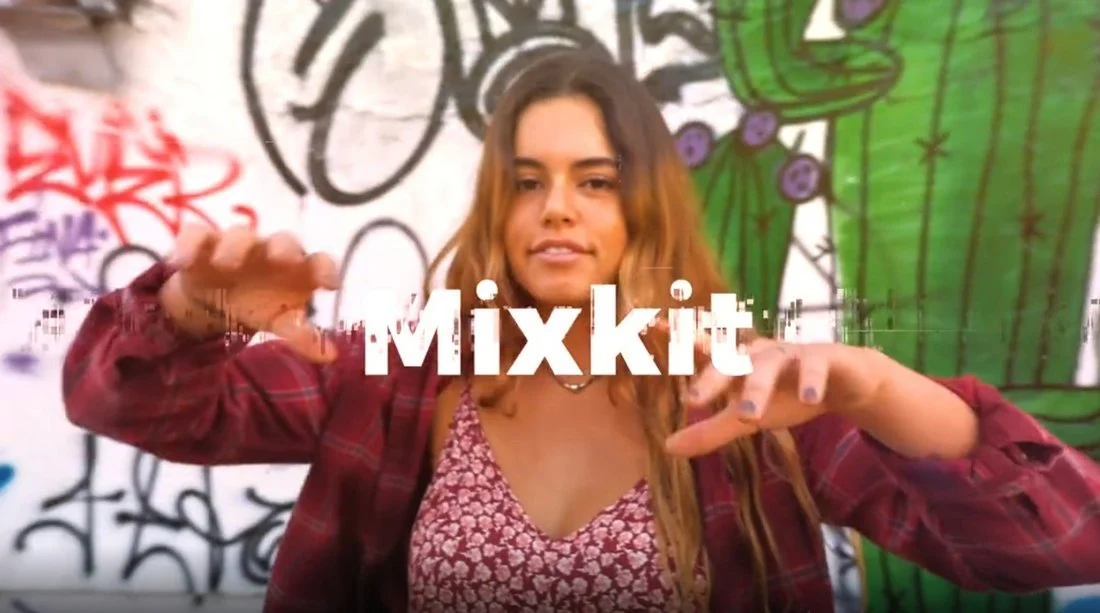 A free Premiere Pro template for adding a creative opener to your videos. It features a set of quick scenes with glitch animations. And it's perfect for all kinds of social media and YouTube videos.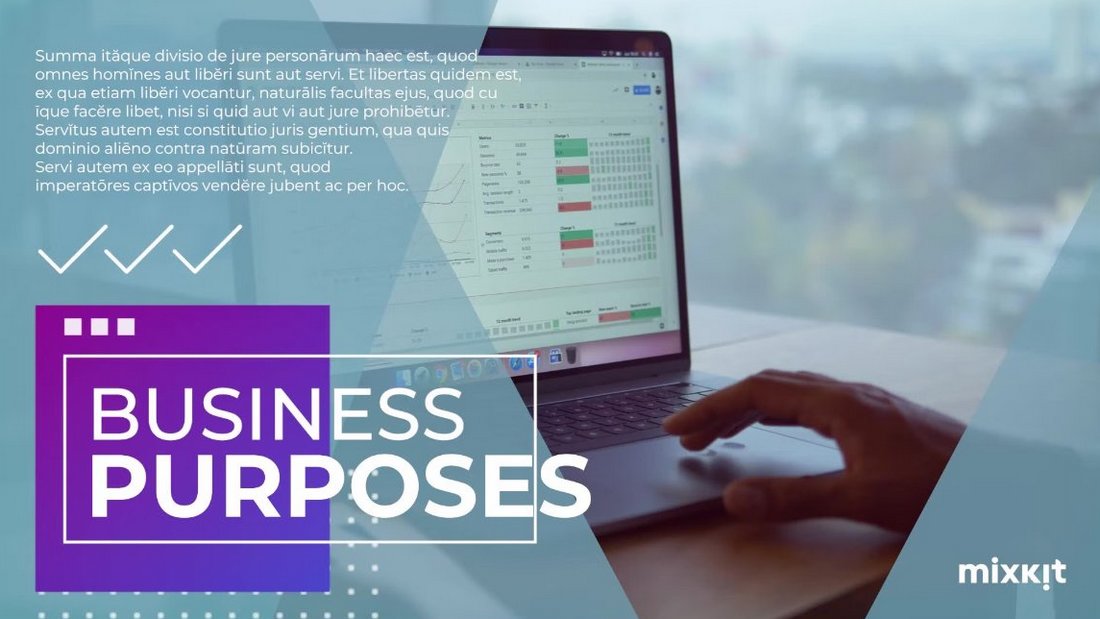 This Premiere Pro template is ideal for making professional-looking slideshows for your business and corporate videos. The template includes stylish transitions with text placeholders that you can customize quite easily.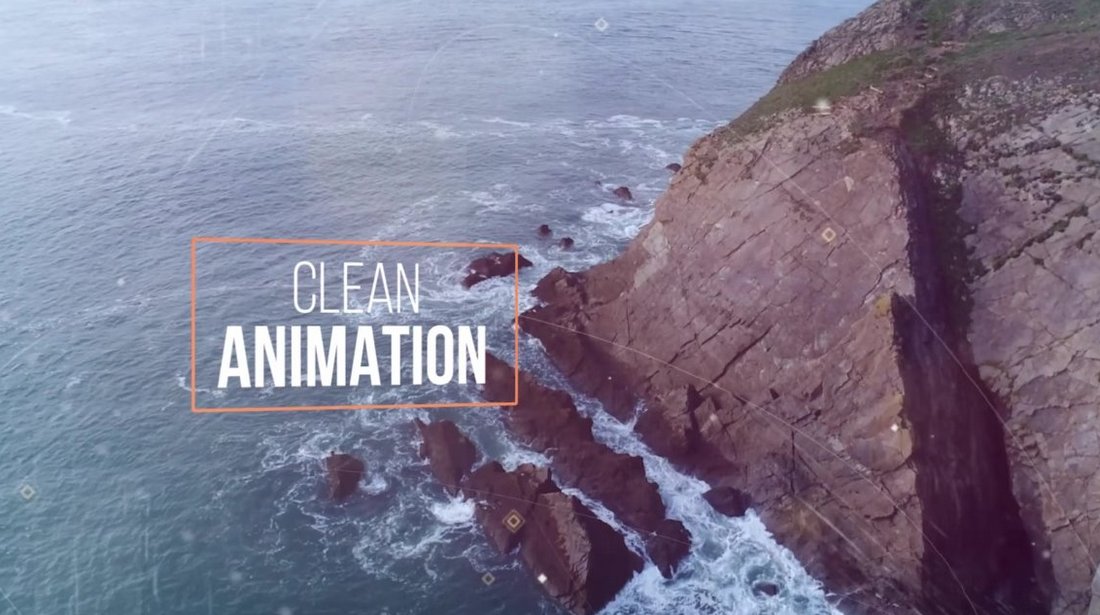 This free template allows you to craft big and clean titles for your video projects. It's especially suitable for YouTube and social media videos. It includes multiple styles of title designs with easily editable layouts.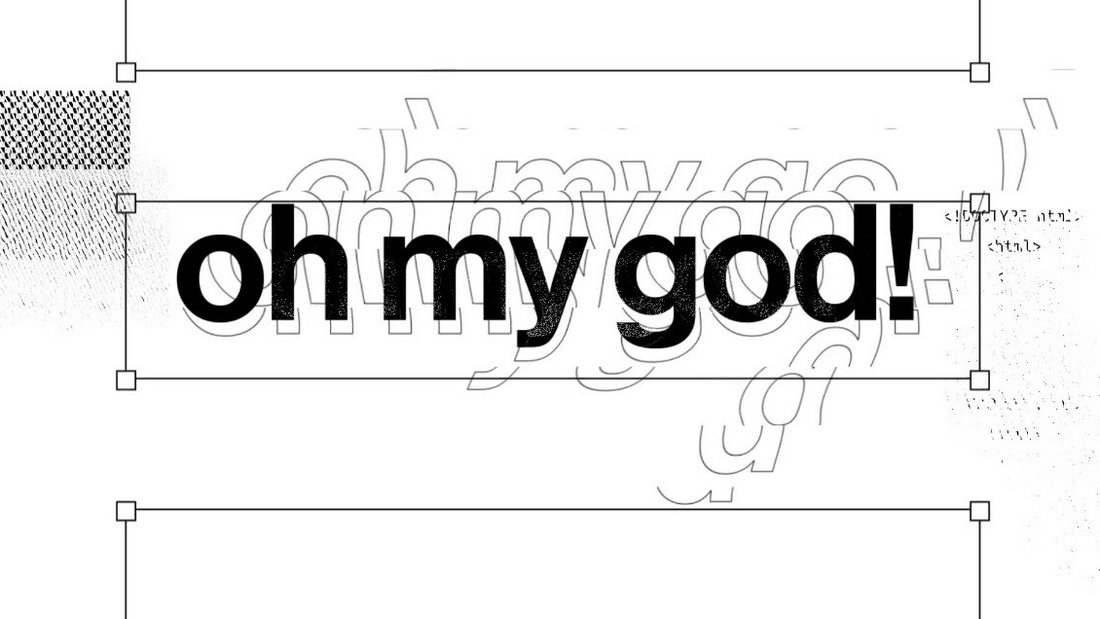 Grab this free Premiere Pro template to add a classic retro-themed title scene to your videos. It has glitching animations and cool effects that add an extra creative look to the overall title design.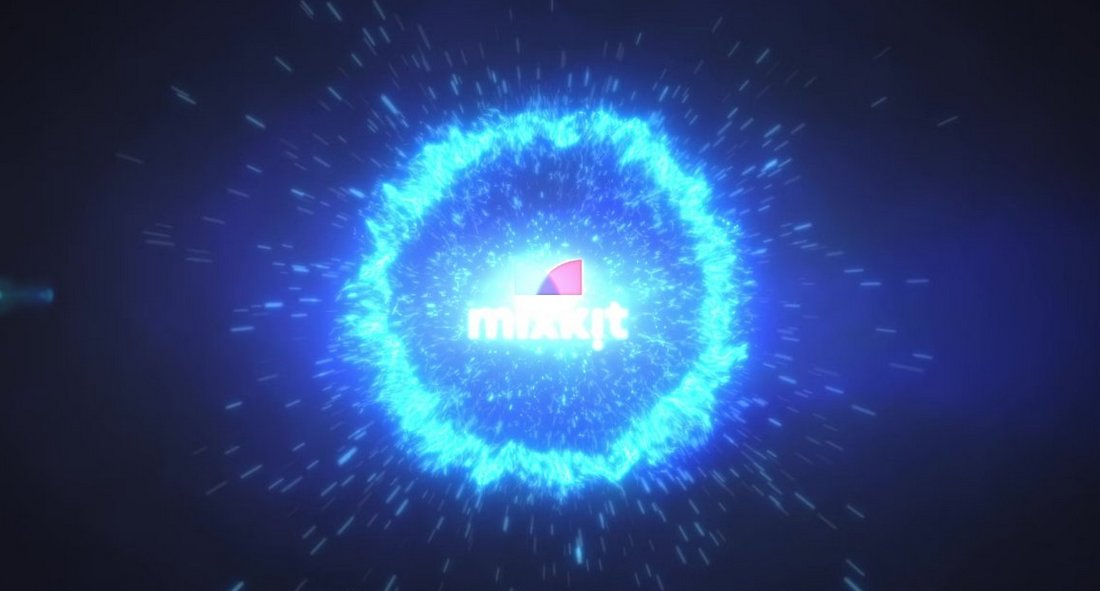 You can use this free Premiere Pro template to create quick and simple logo stings. It features a colorful particle explosion animation that reveals your logo with a bang. The template is very easy to customize.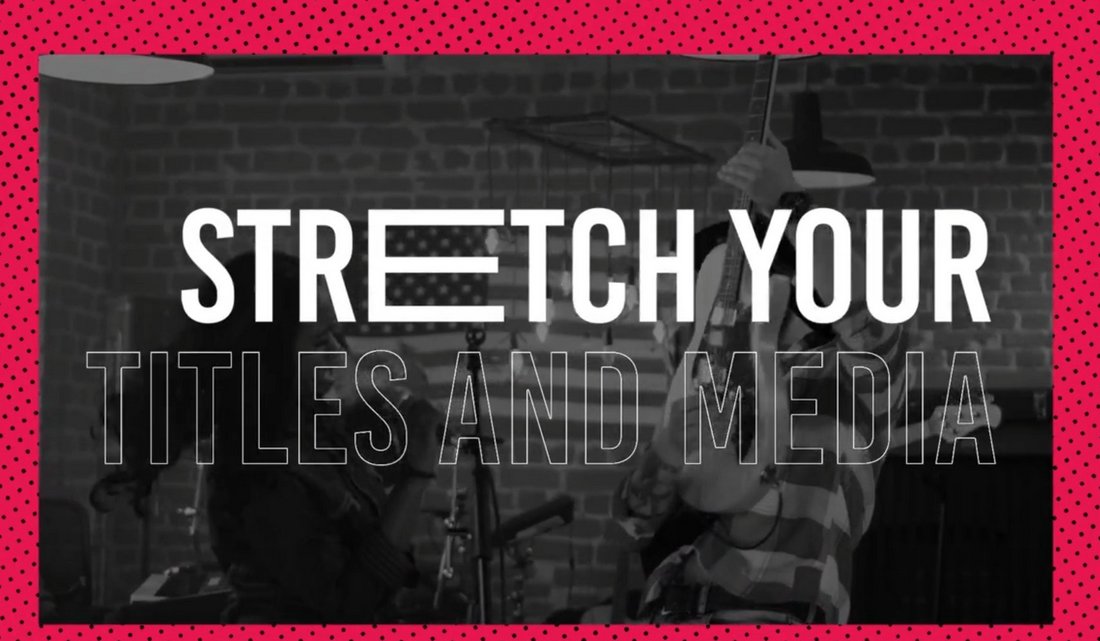 Add a cool, colorful, and trendy intro scene to your video using this free template. It includes 4 different scenes featuring 9 titles and 4 media placeholders. You can fully customize this template however you like.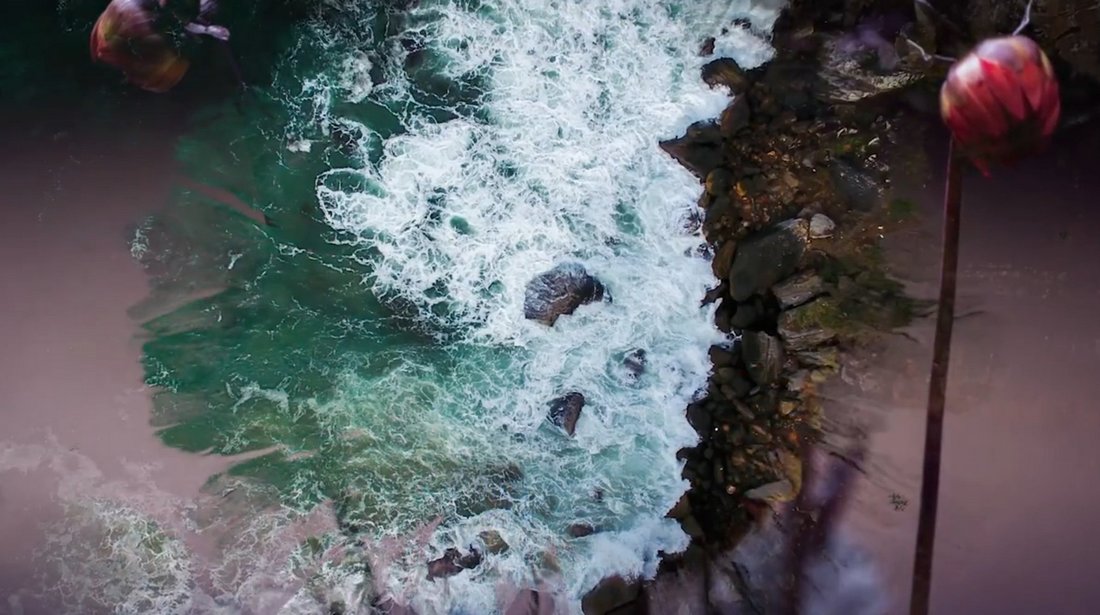 This is a set of ink transitions for Premiere Pro. It includes 5 different styles of unique ink transitions that you can edit and customize to your preference. You can even add your media files into the template to create videos.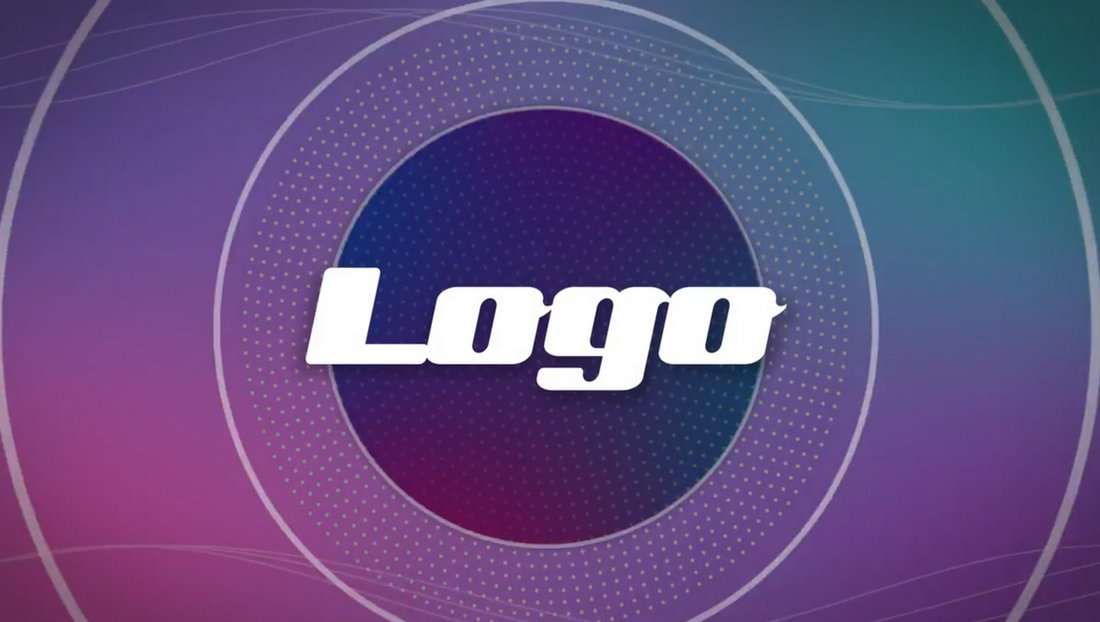 You can use this free template to create a fast and simple logo reveal scene for your YouTube and social media videos. You can edit the template to change colors and add a custom tagline.
These incredible Premiere Pro templates have been painstakingly crafted by professional designers and video editors to help you create a professional and engaging film, slideshow or presentation, and are sure to give your next video project a unique and high-quality finish.