25+ Best Premiere Pro Glitch & VHS Effects + Transitions 2023
Adding the final touches to your motion design work can be a fun, engaging, and creatively exhilarating experience. Yet, it can also be a frustrating exercise in executing a unique vision that just isn't finding itself on the screen.
When it comes to emulating a unique and captivating motion design aesthetic on the screen, the glitch and VHS style is an iconic choice for good reason. It creates a style that is hard to ignore and is highly versatile to a wide range of project styles.
We have compiled a range of Premiere Pro glitch effects, transitions, as well as a range of VHS styles to help you zero in on the best resources and improve your post-production efforts. Our list includes both premium and free items, making sure there is a Premiere Pro VHS effect, and glitch style, for everybody.
Read on to see our list of the best Premiere Pro glitch transitions, overlays, and effects out there right now!
Get everything you need to supercharge your Premiere Pro workflow. From just $16, get unlimited access to thousands of Premiere Pro elements, openers, titles, overlays, and more.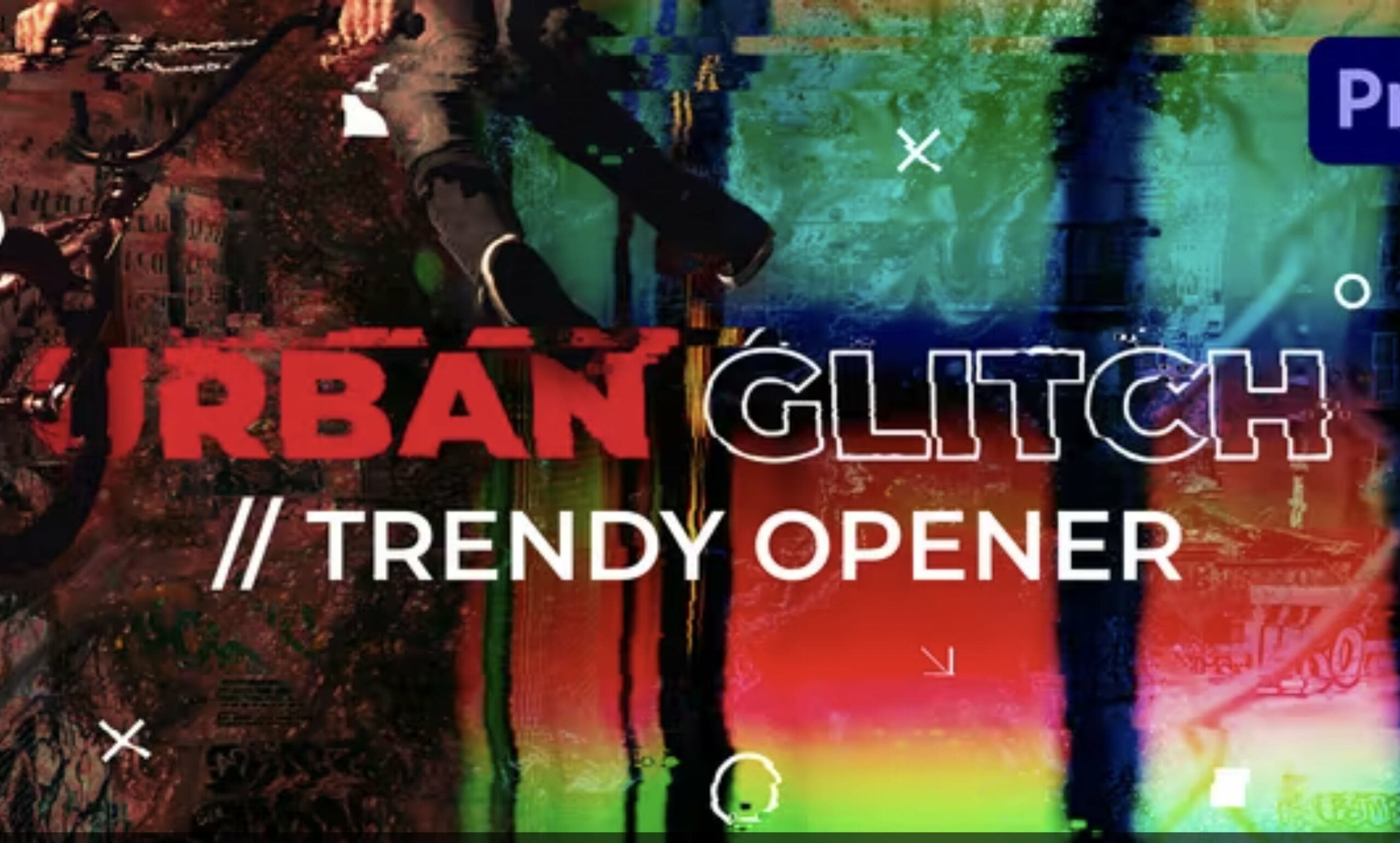 Let's kick off our list of the best Premiere Pro glitch effects with this urban, and trendy opener template that will spruce up your breakdancing, skateboarding, and virtually any fitness, sports, and fast-paced action video. It's awfully easy to customize; just drop in your media, and you're good to go.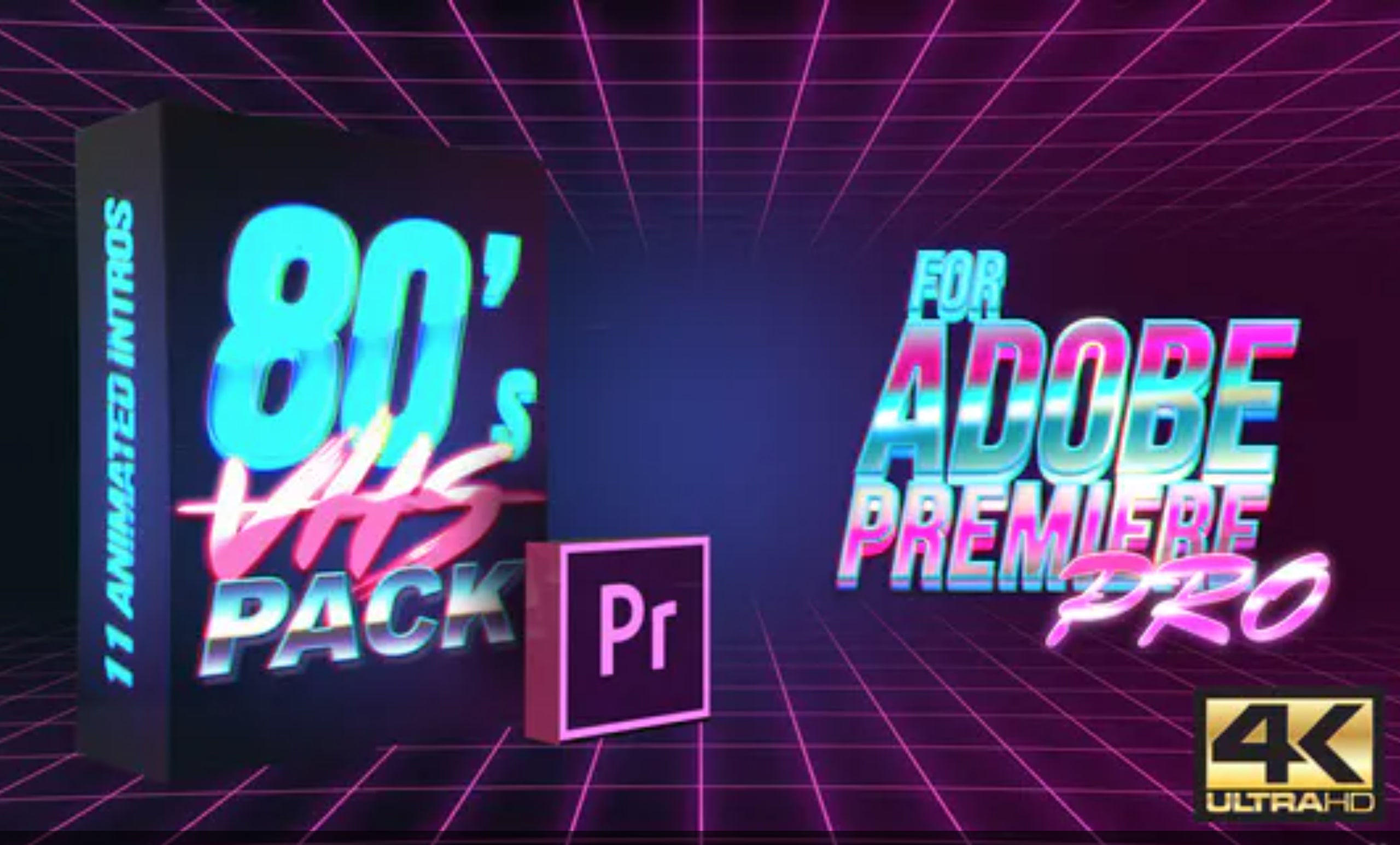 When it comes to Premiere Pro VHS effects, you can't beat the titan that is the 80s VHS Intro Pack. Inside you'll find eleven different introduction templates, each rendered in 4K resolution. The templates provide unbeaten customization and manage to emulate almost every glitch and VHS style you could imagine.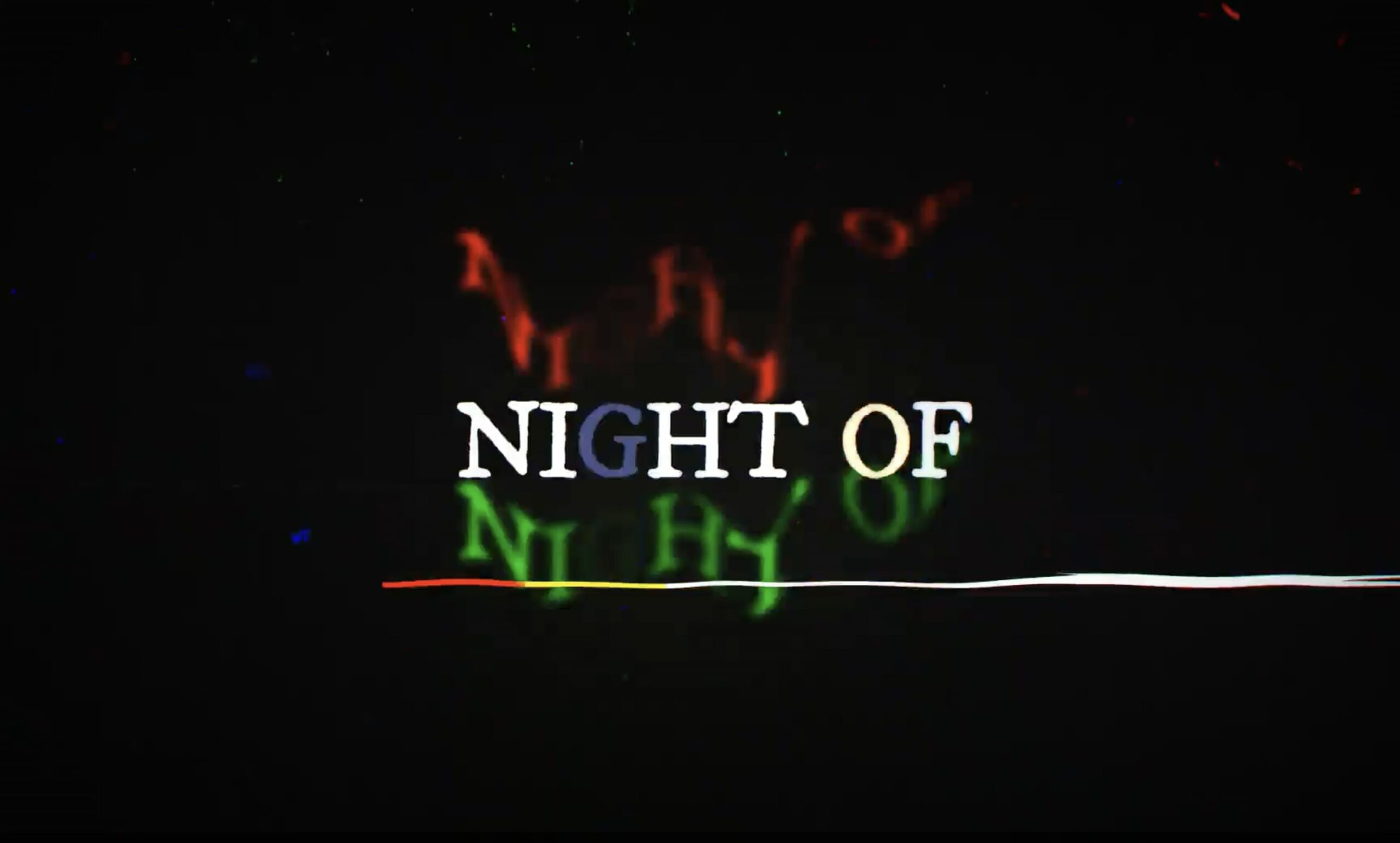 If you're creating a logo reveal for your upcoming horror flick, or teaser for a Halloween-themed video, this spooky, and eerie Premiere Pro glitch effect template is an excellent contender for your cash. Try it out, or add it to your shortlist at the very least.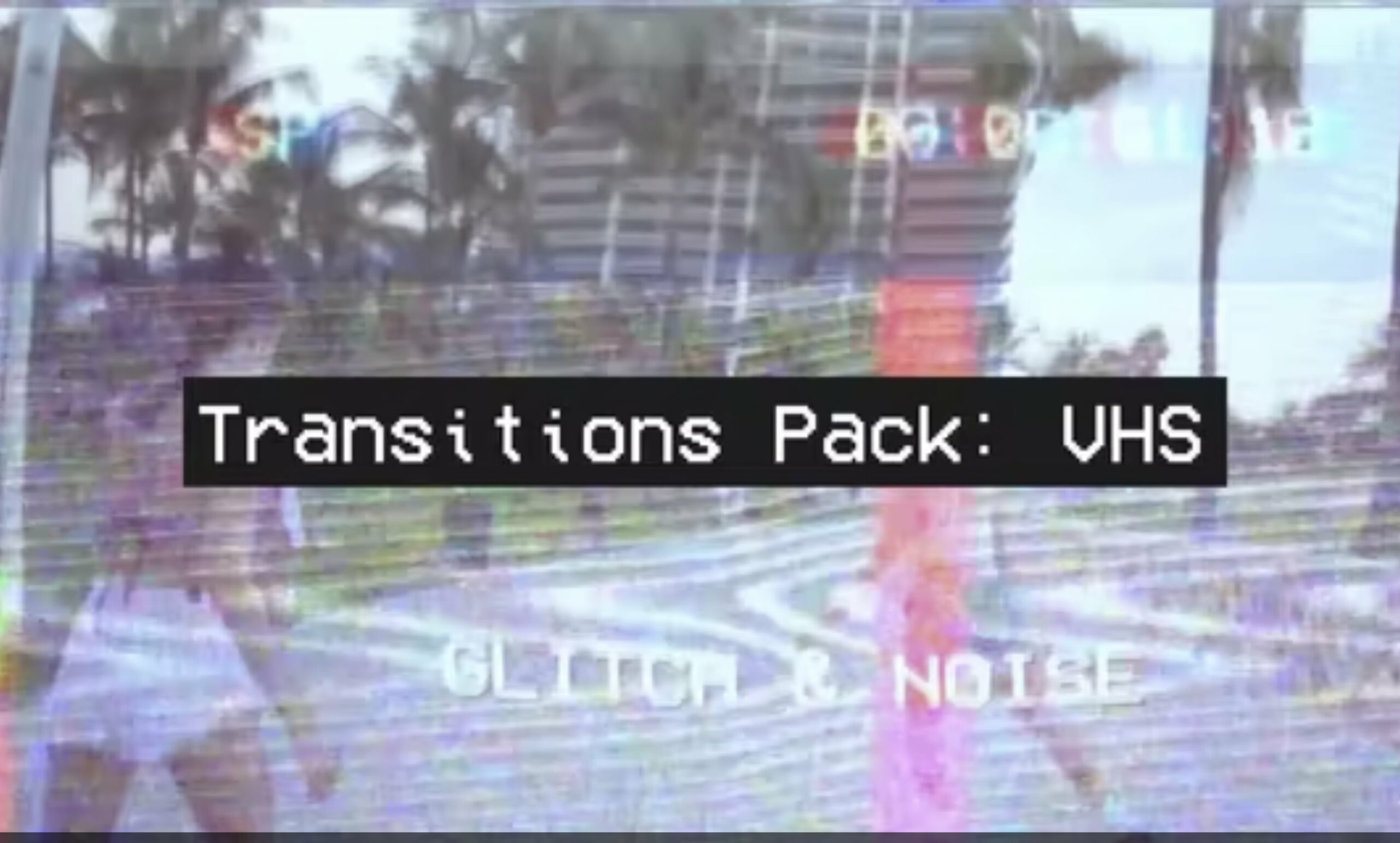 This transitions pack is a must-have for anyone wanting to hunt down the best Premiere Pro VHS effects for their upcoming intro, teaser, or promo. It consists of nine glitch and VHS transitions fully compatible with Adobe Premiere Pro CC 2018 & above versions.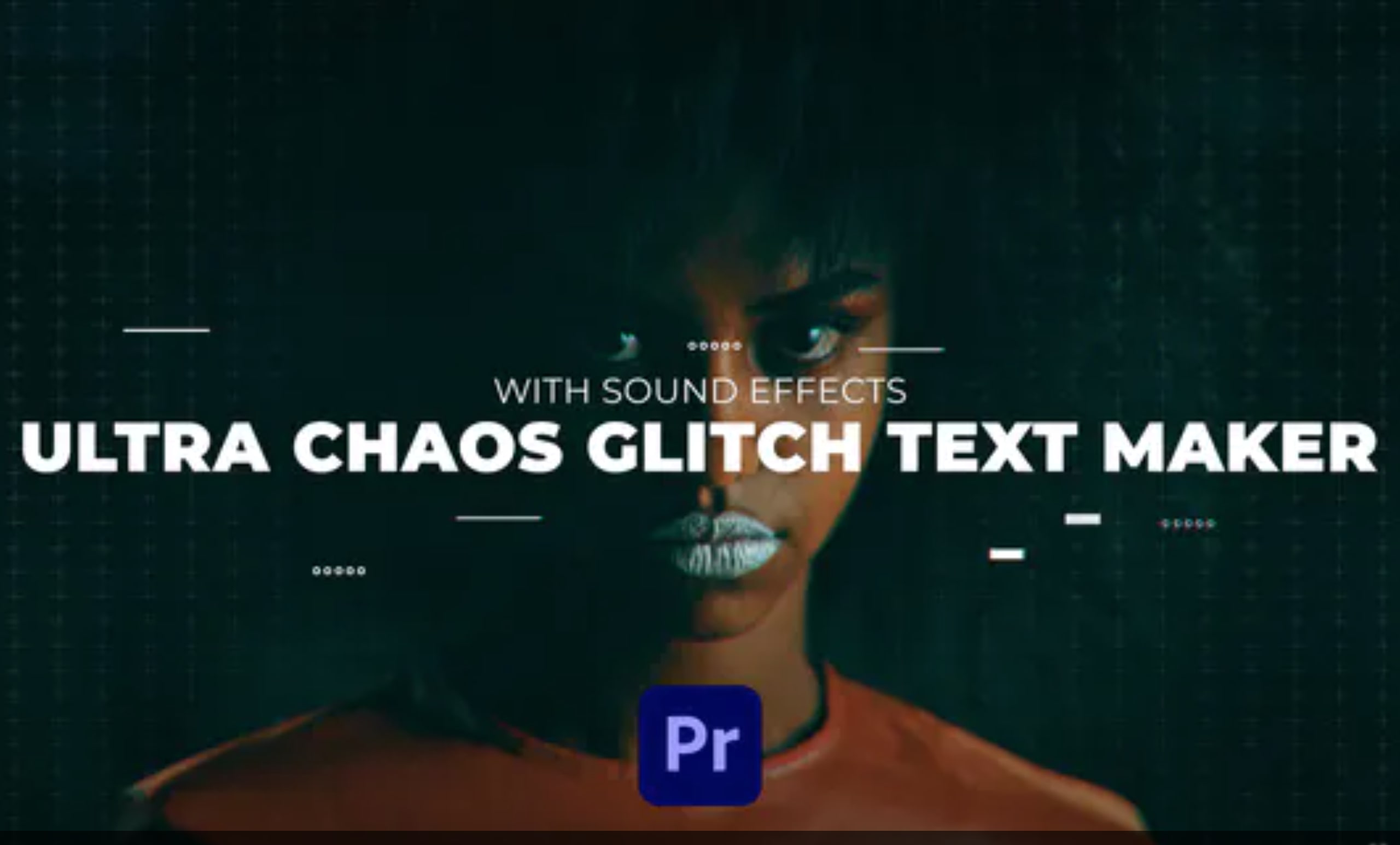 Want to emulate an incredible glitched typeface design? Then you need Ultra Chaos, a glitch text maker package that comes equipped with everything you need to create incredible text designs with ease. There are countless designs to choose from, as well as significant customization options to keep you busy.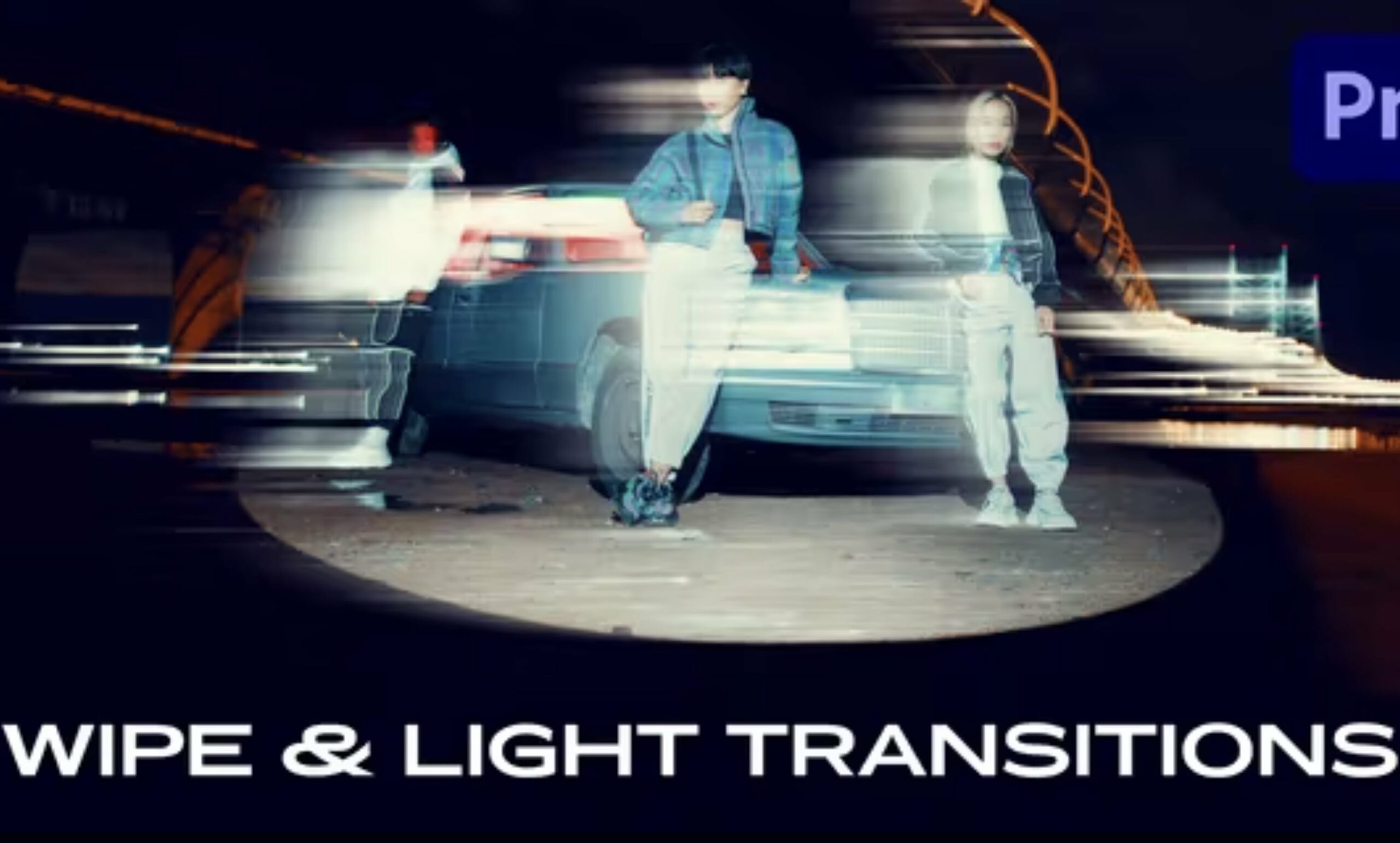 Here we have the absolute best Premiere Pro transitions template that will blow your mind. It comprises 40 transitions made with the amalgamation of the wipe, light, and glitch effects. It would be remiss of you not to take this gem of a template into consideration.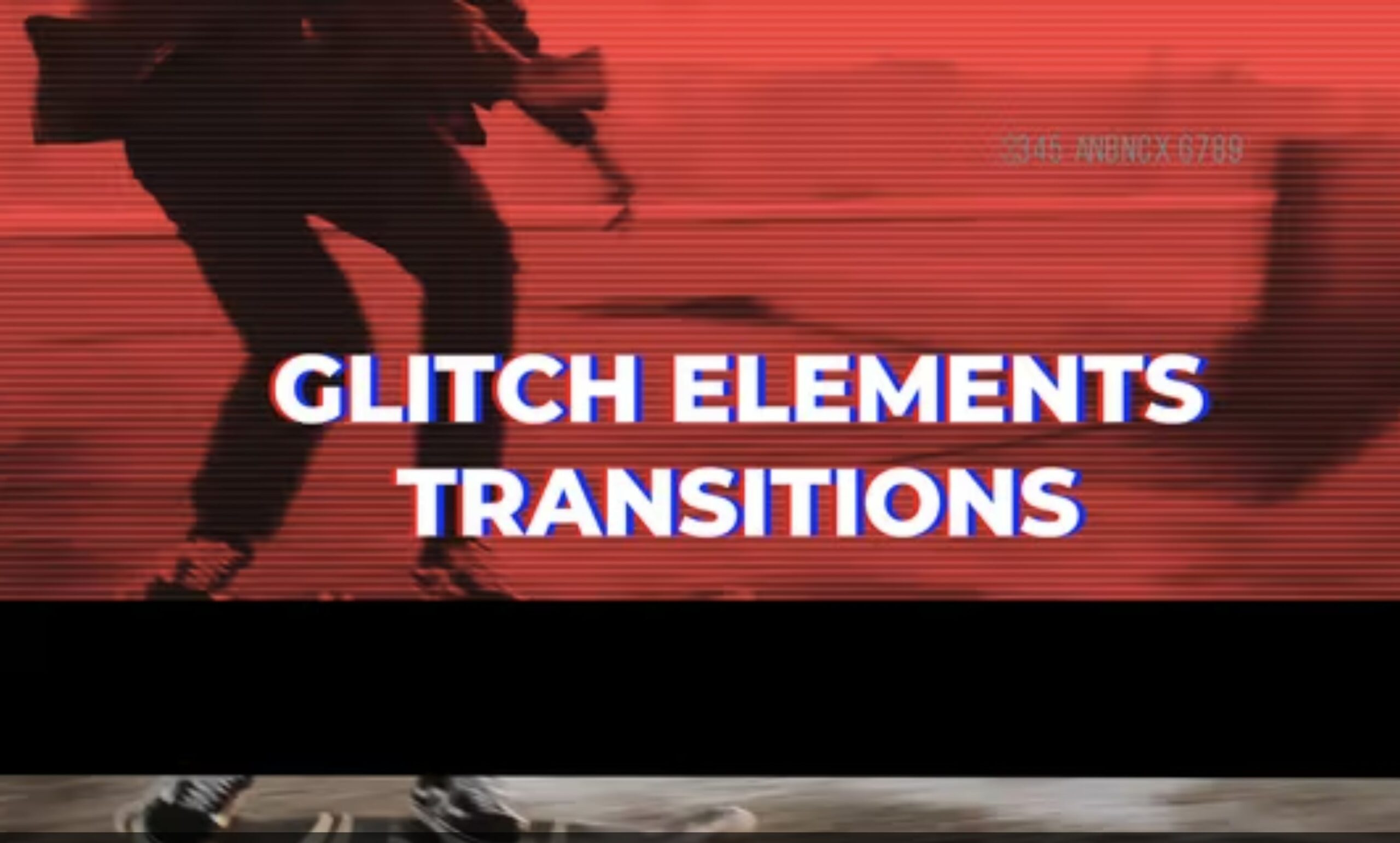 Bring your audience from one frame to the next with incredible style using the Digital Glitch Transitions package. It supplies you with over twenty different transitional styles that are sure to impress. A great beginner resource for those looking to dabble in the glitch style.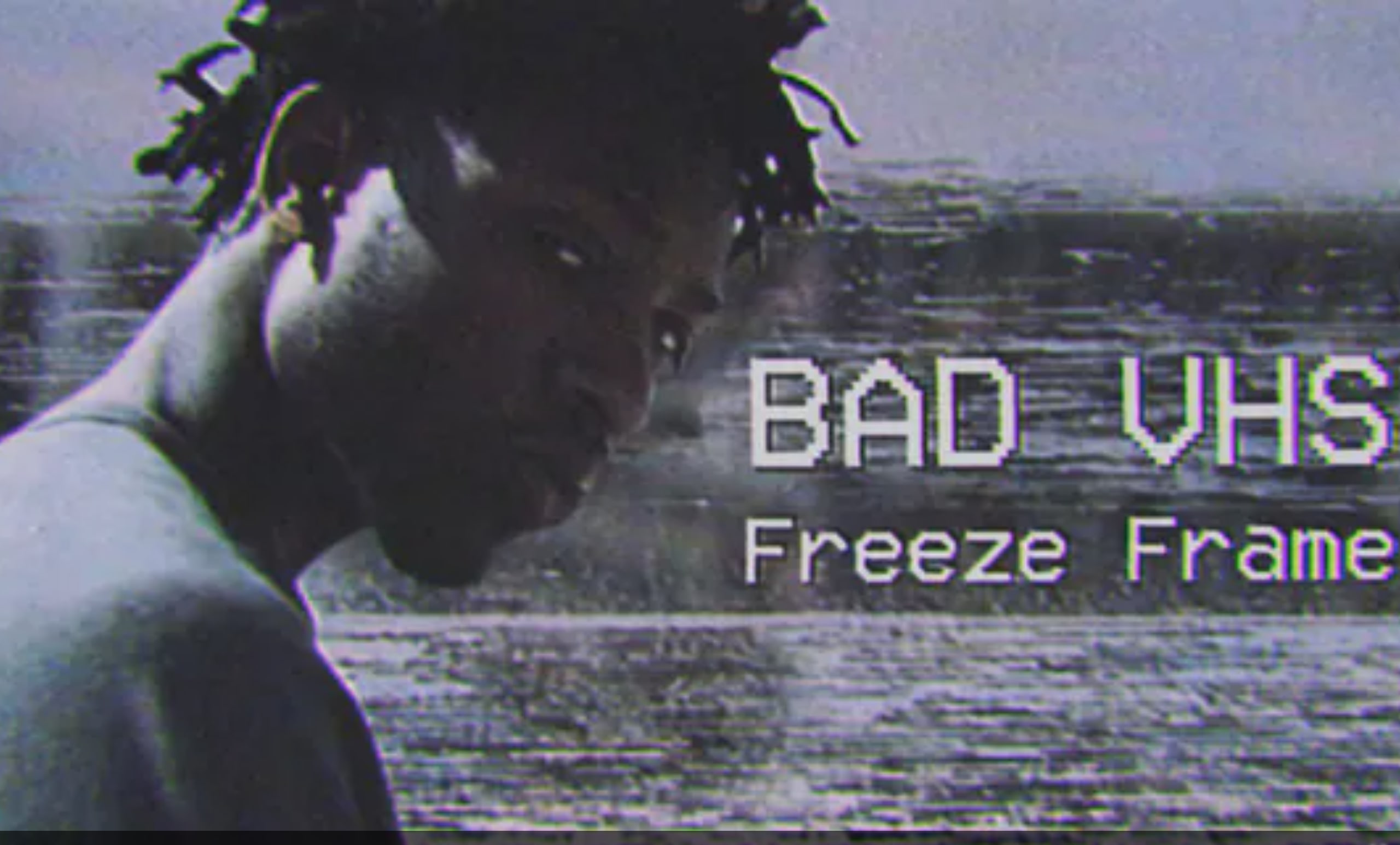 Want to make your project look bad on purpose, and employ the age-old VHS freeze-frame effect? Then you need the Bad VHS Freeze Frame opener. One of the only Premiere Pro opening templates that calls itself bad, and for good reason.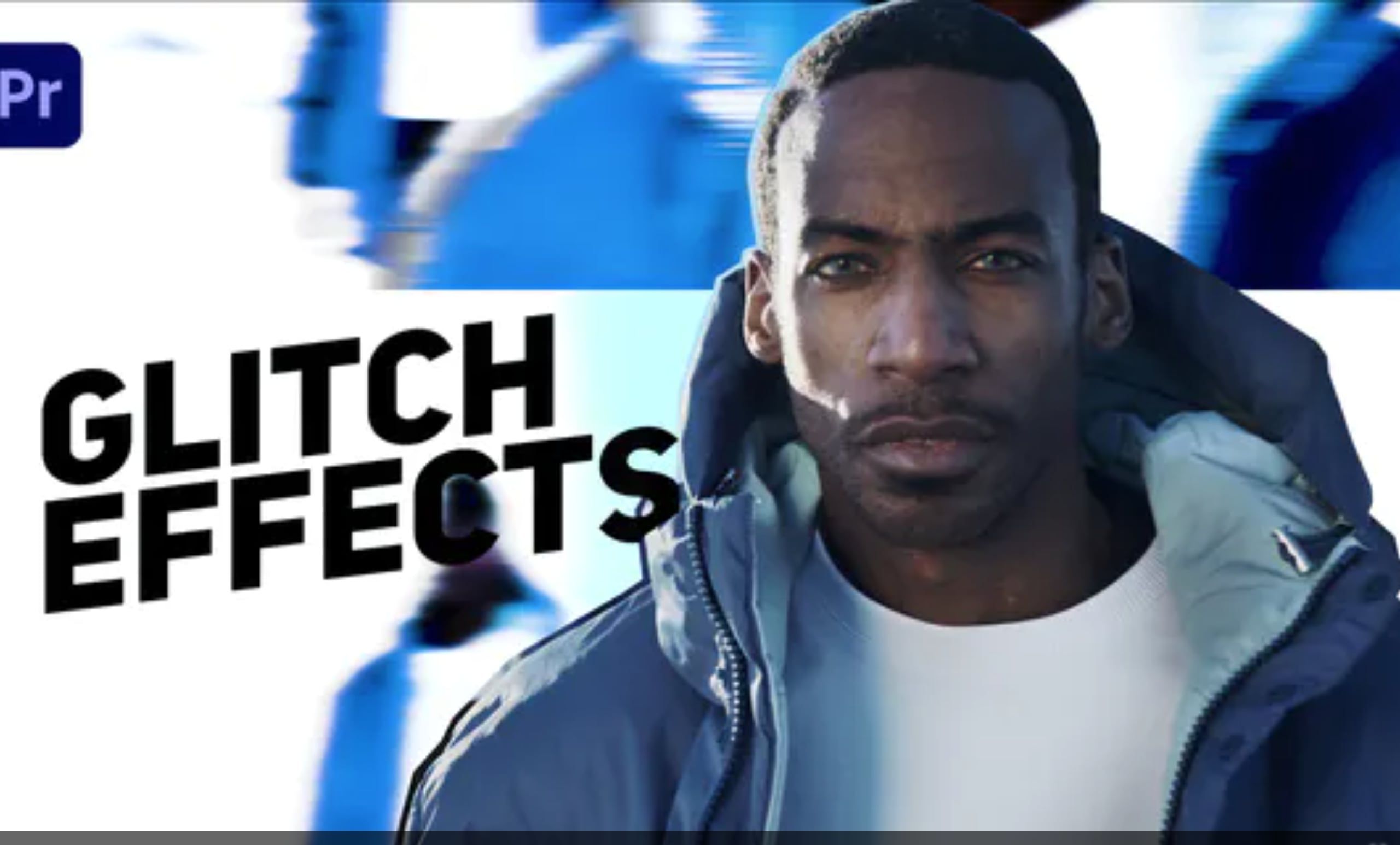 Add a wide range of Premiere Pro glitch effects with this Premiere Pro collection. Inside you'll find twelve cool, and trendy glitch styles that can be quickly customized to match your own brand. A highly versatile resource collection that will excel in both professional and creative projects.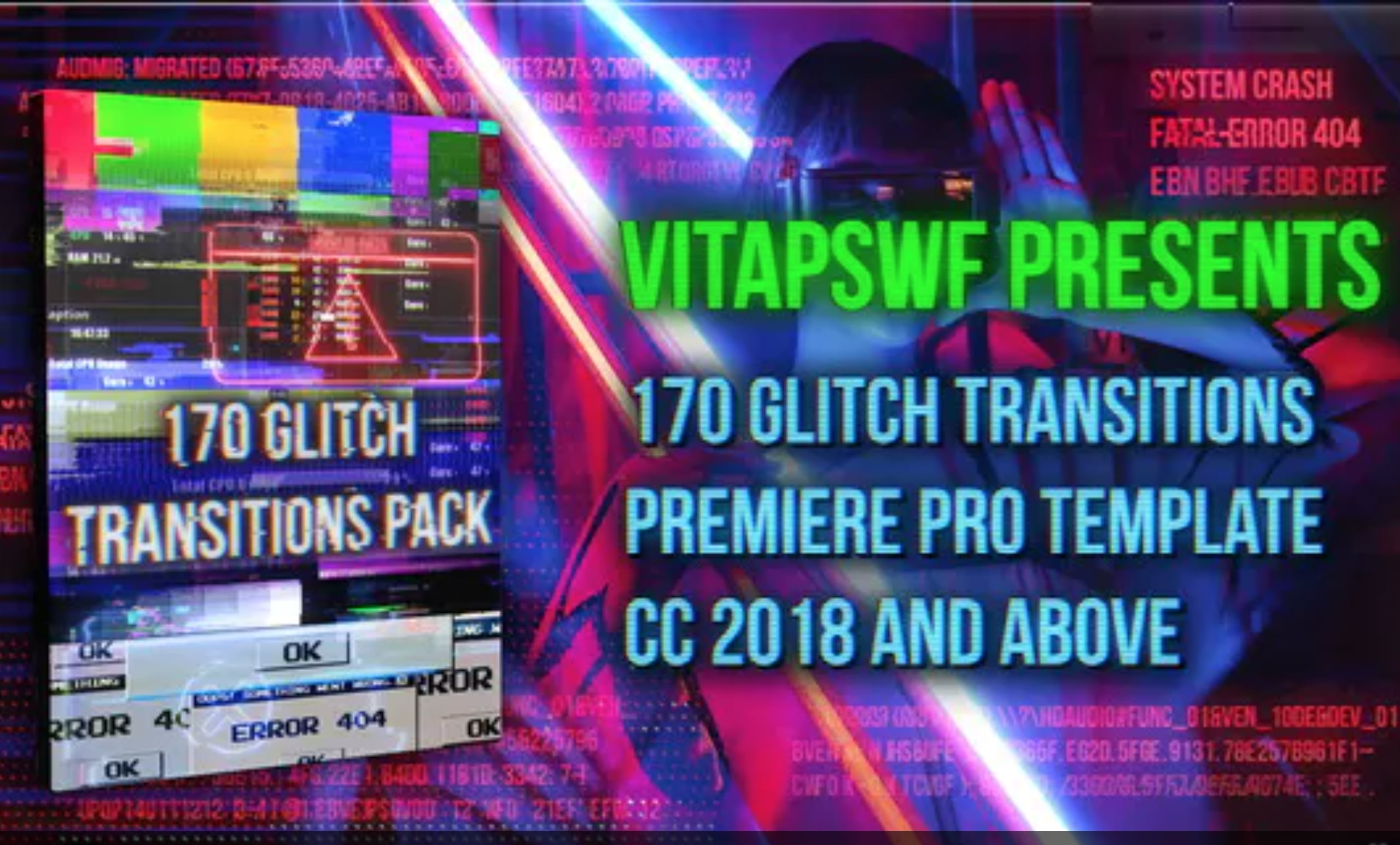 Need an element of variety when it comes to Premiere Pro glitch transitions? Check out this extensive Premiere Pro collection, filled with over one hundred and seventy different transition styles for you to enjoy.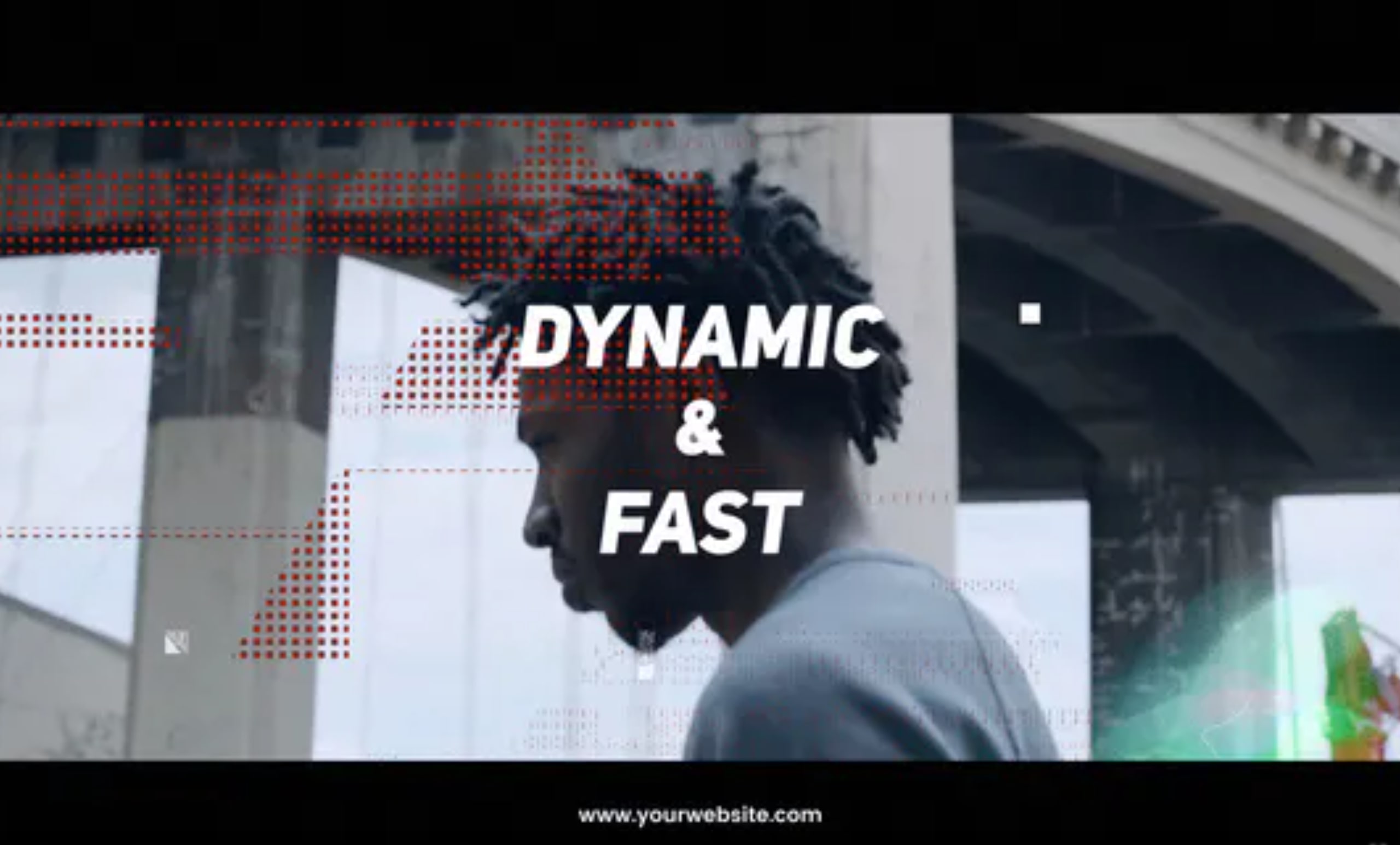 Bring a truly captivating style to the screen with the dynamic and creative intro template for Premiere Pro. It provides a fantastic foundation to help you craft an opener with glitch effects in just a few clicks. A perfect resource for beginner motion designers looking to craft a professional-looking intro segment.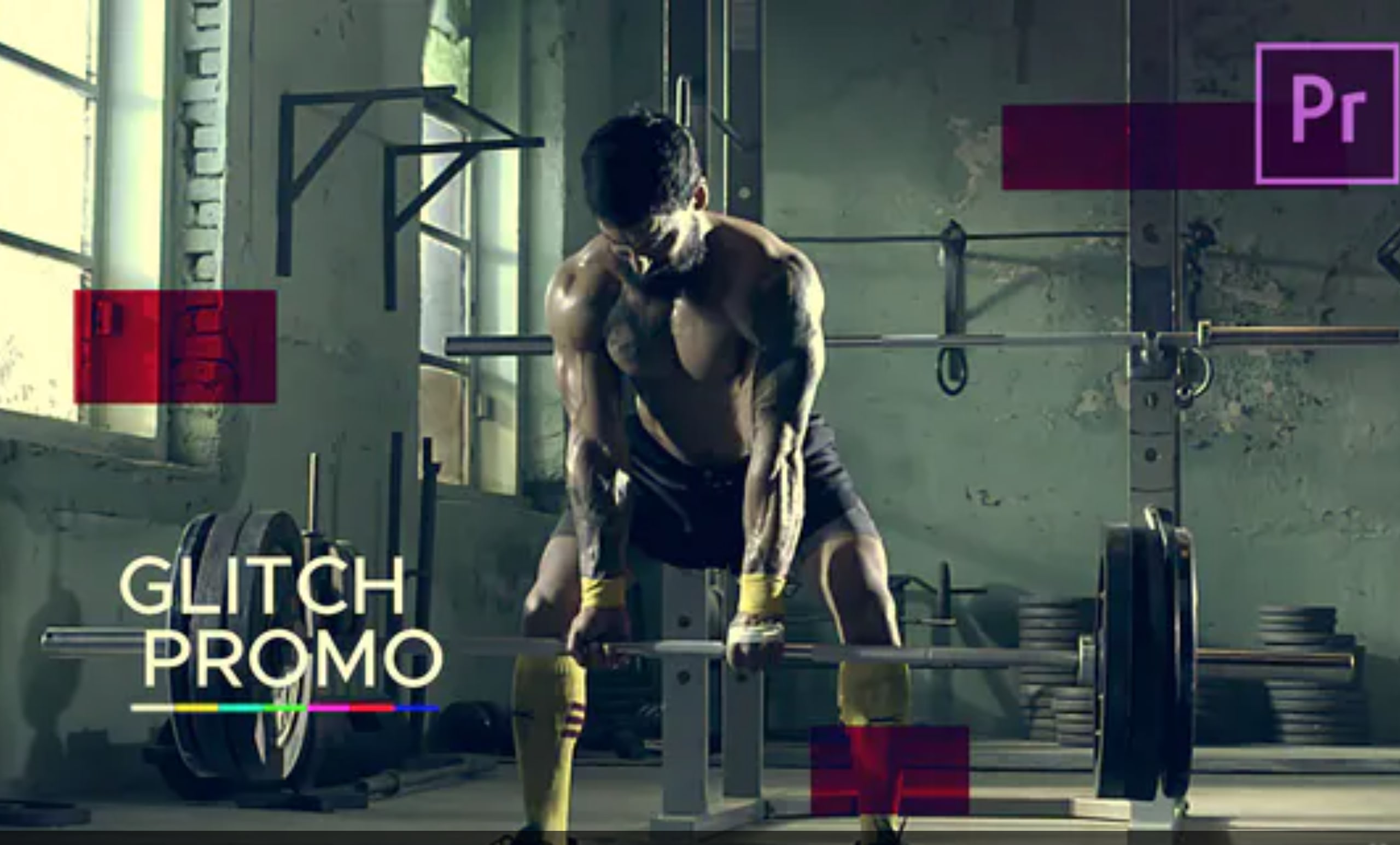 Show off your biggest lifts, and hardest reps, with the Sport Glitch Promo resource for Premiere Pro. This template provides you with a full range of glitch effects, mixed with an easy-to-navigate template style.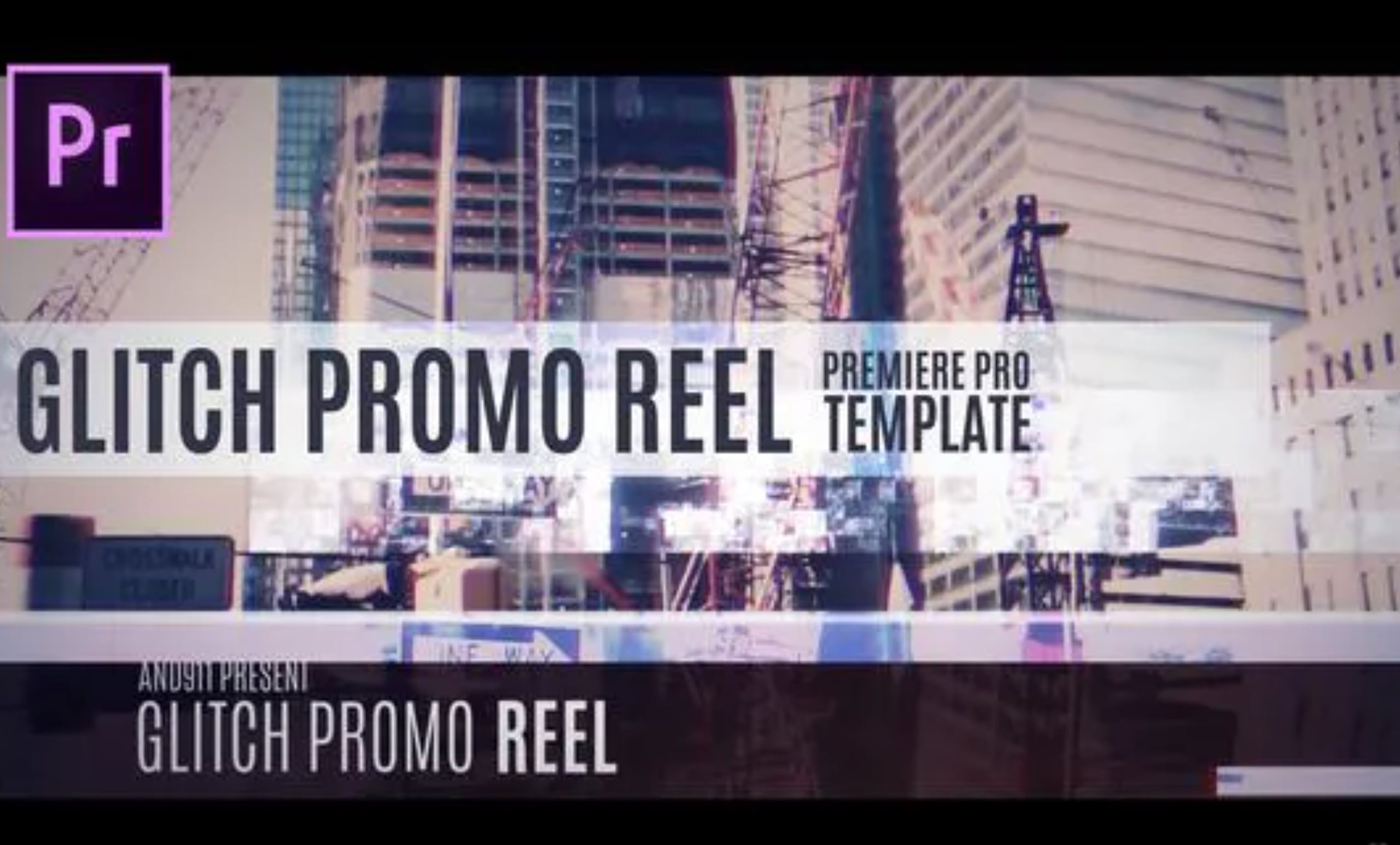 Display your content in a truly eye-catching fashion with the Glitch Promo Reel. A Premiere Pro introduction template that uses a range of beautifully designed glitch effects, and mixes them with an urban VHS style that is hard to pass up.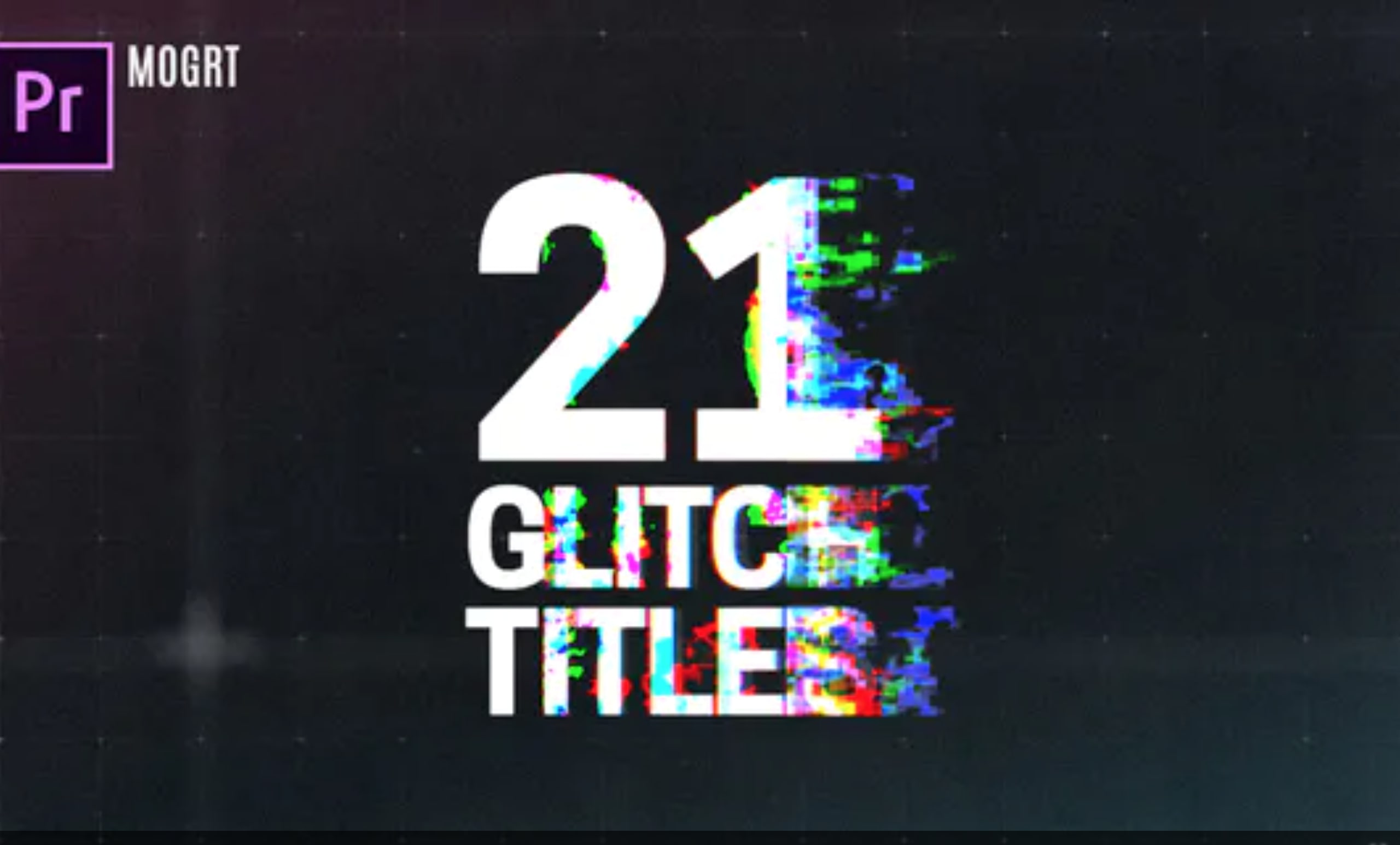 Make every typeface design on your motion design project truly shine with the Glitch Titles collection for Premiere Pro. Inside are twenty-one different text overlay designs, each with varying degrees of glitch effects. All tailored to provide you with flexibility in their application, and versatility in their style.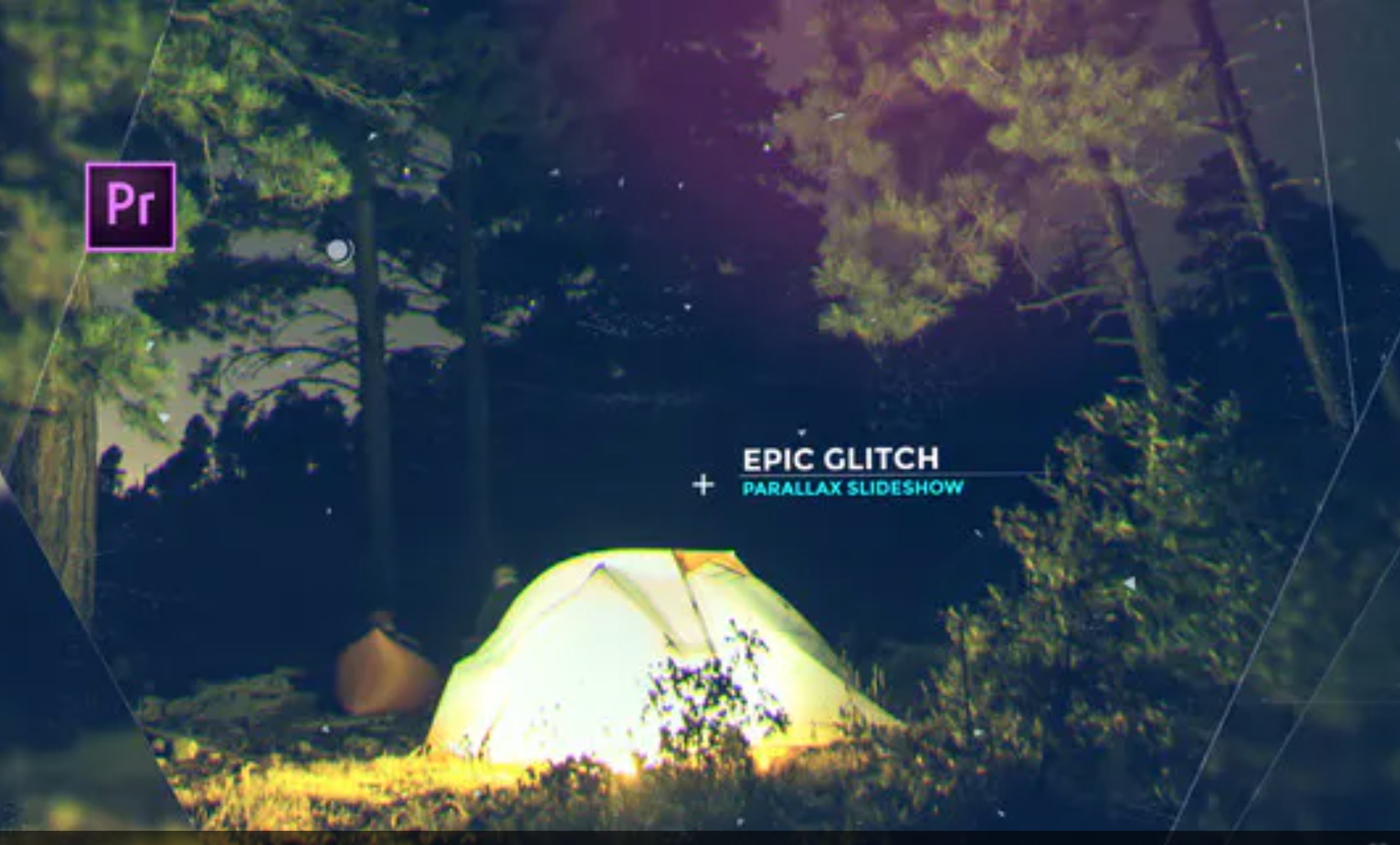 Create an amazing slideshow with the Epic Glitch Parallax Slideshow template for Premiere Pro. This template comes equipped with a simple slideshow foundation and mixes it with a range of glitch and parallax-styled transitional effects. A fantastically versatile resource that will excel at a wide range of project styles.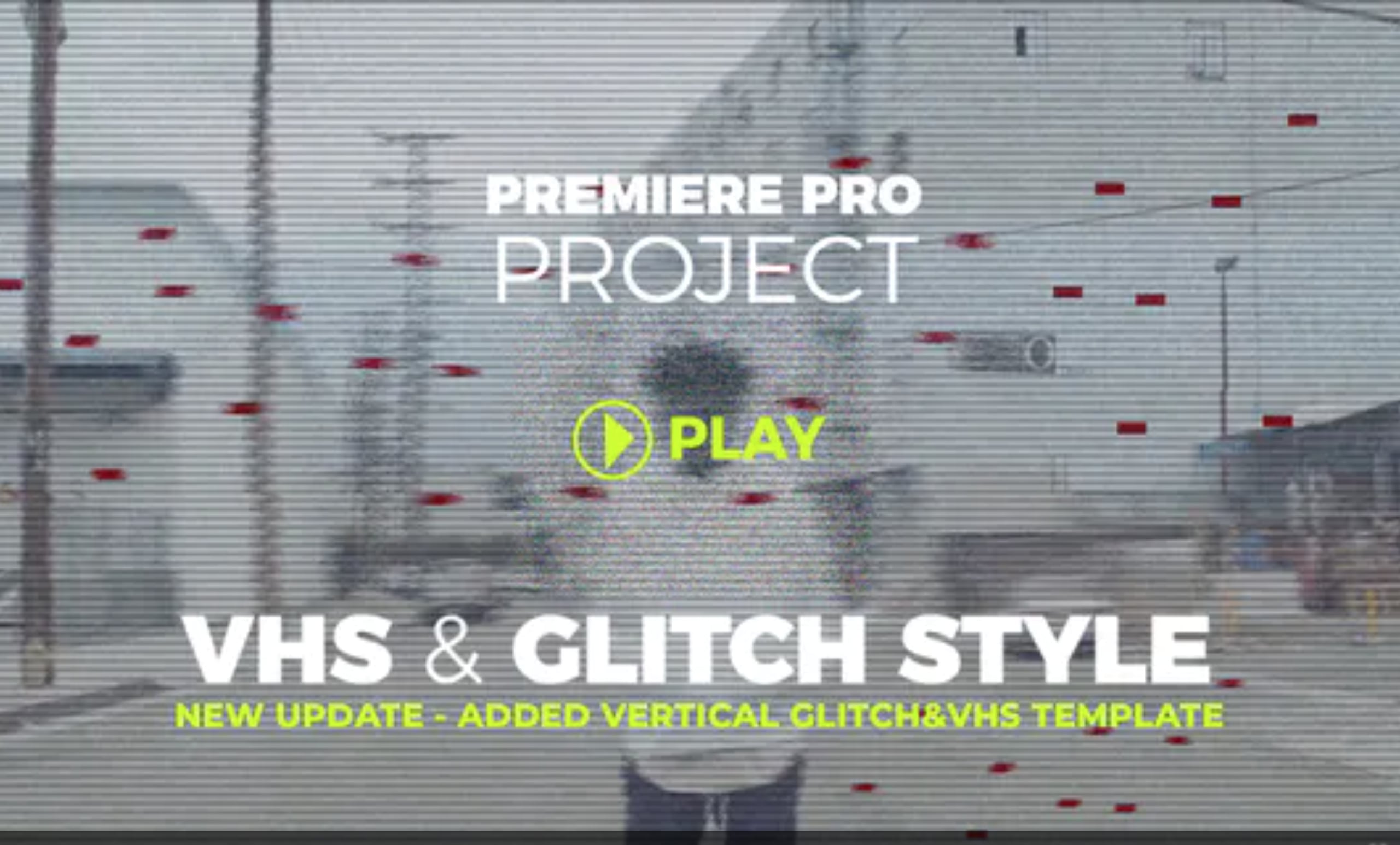 Mix in a touch of grunge, splash in the urban energy, and you've got the Dirty Glitch and VHS Style opener template. This template leans heavily into the VHS style and emulates a truly impressive 80s aesthetic with its overlay effects. Whilst a hyper-stylized introduction style, it provides enough personality to truly make your work shine.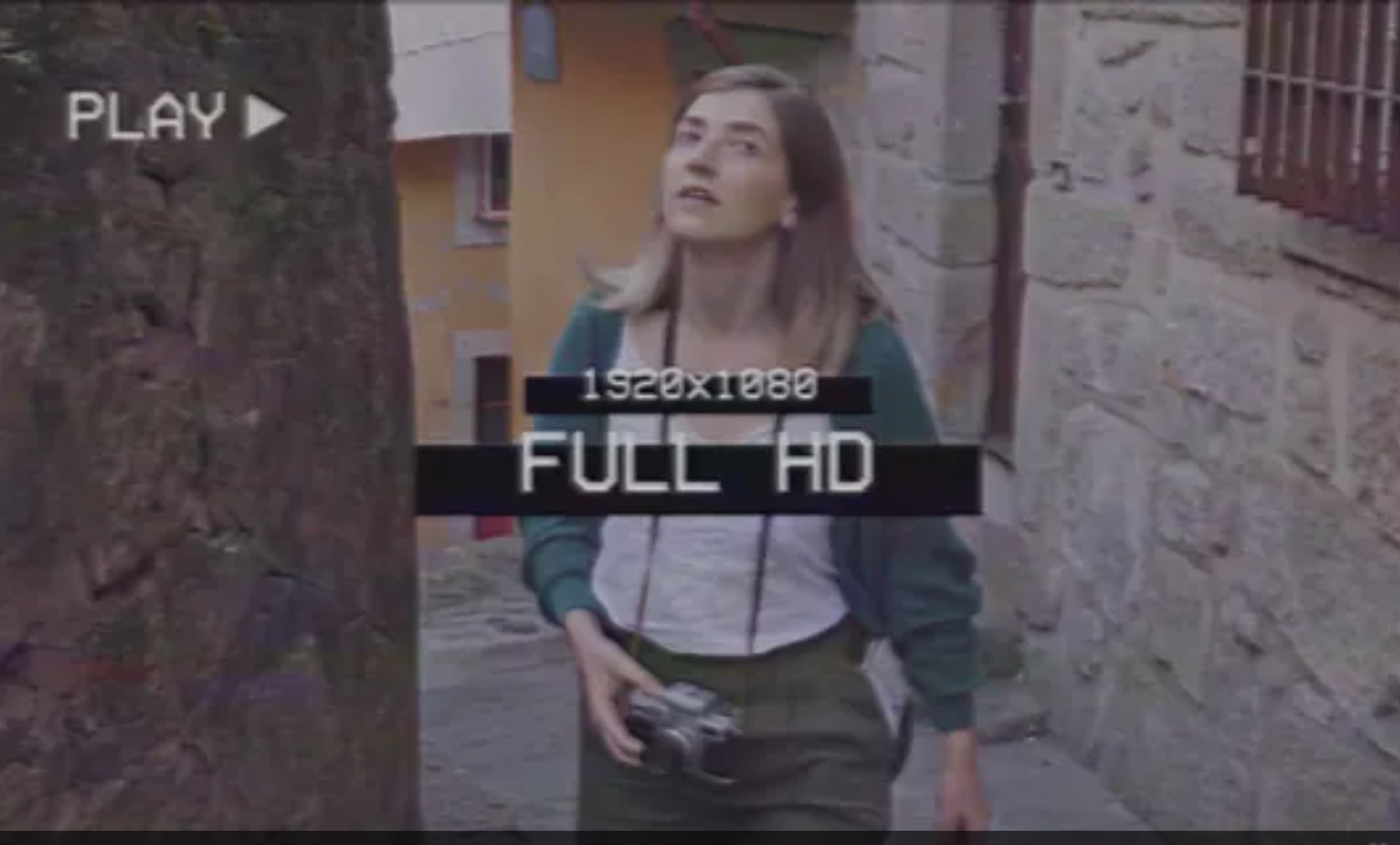 Bring out the truly vintage VHS style with the Vintage VHS Opener template. This template uses a range of VHS transition and overlay effects, mixed with minor glitch effects, to create a truly impressive visual style.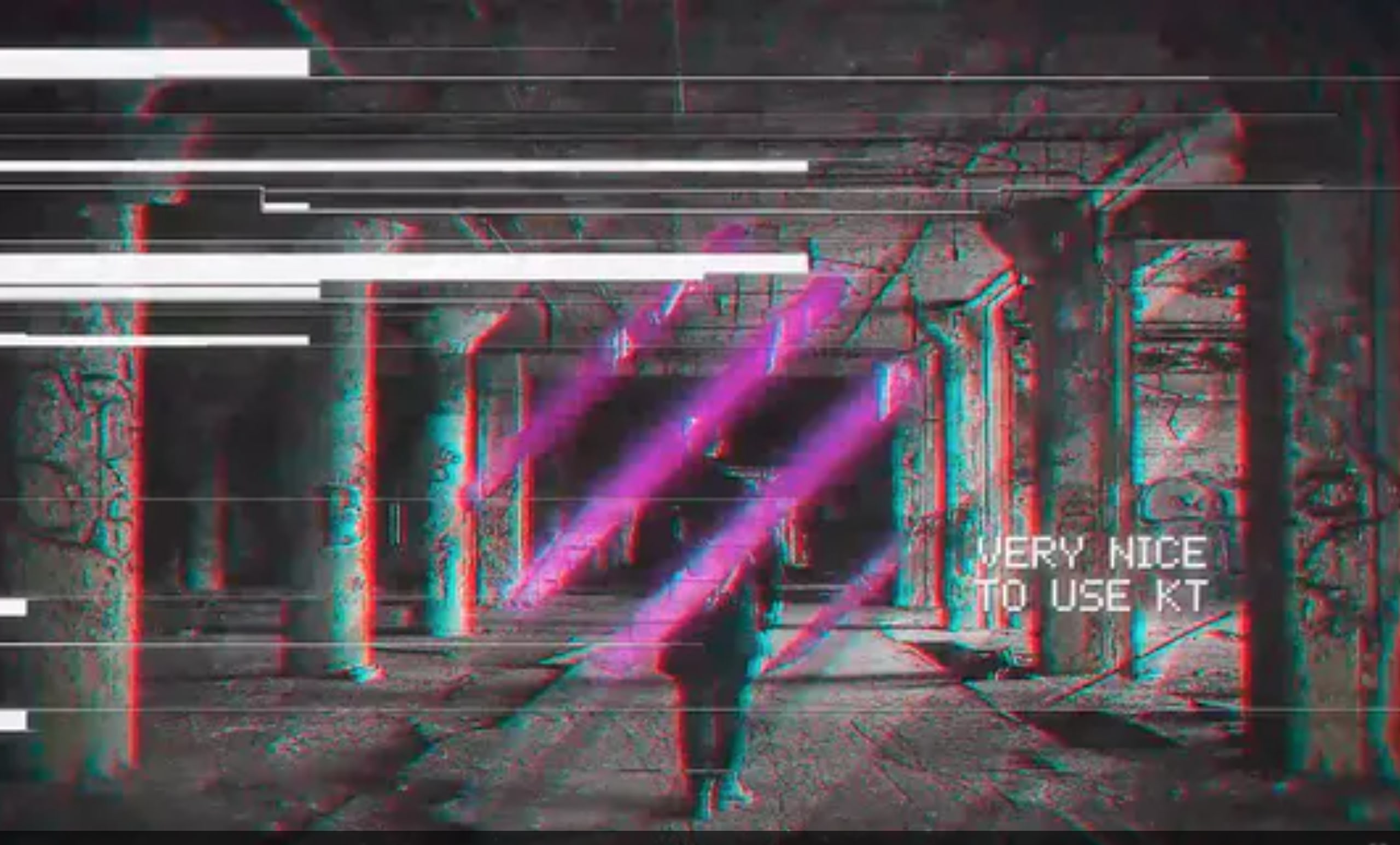 Show off your brand's logo in a truly captivating fashion with the VHS Logo Reveal template. This template uses glitch and VHS-styled transitions, as well as overlays, to craft a captivating logo reveal that is sure to leave an impression.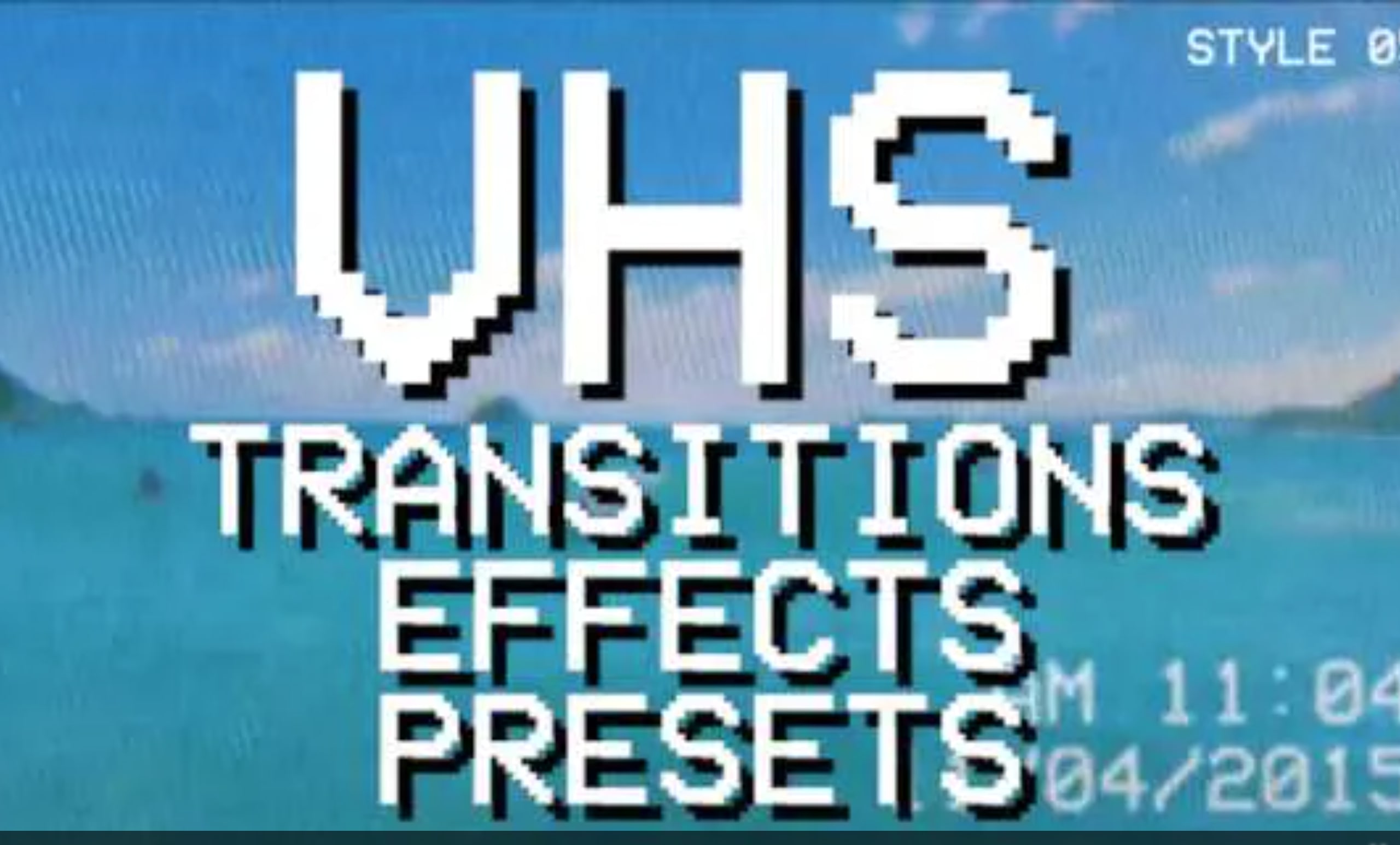 If you need a more varied selection of VHS resources, then look no further than the VHS pack. Inside you'll find a range of transition effects, overlays styles, and animation effects to help you craft the perfect vintage VHS aesthetic.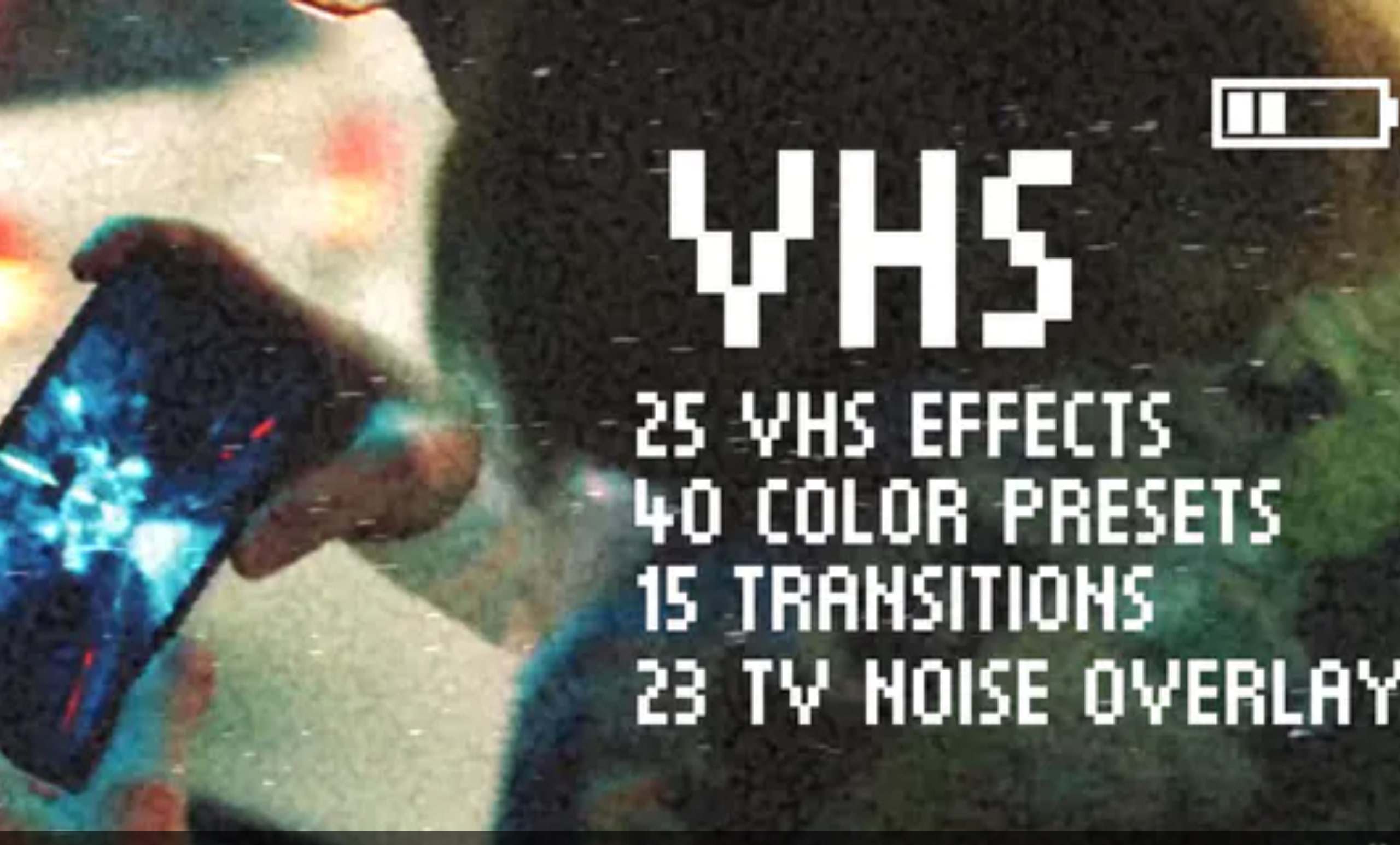 Bring yourself back to the good ol' days of VHS tapes and late-night television with the Classic VHS collection. This package provides you with a range of motion elements that will help you tailor an authentic VHS style in mere minutes.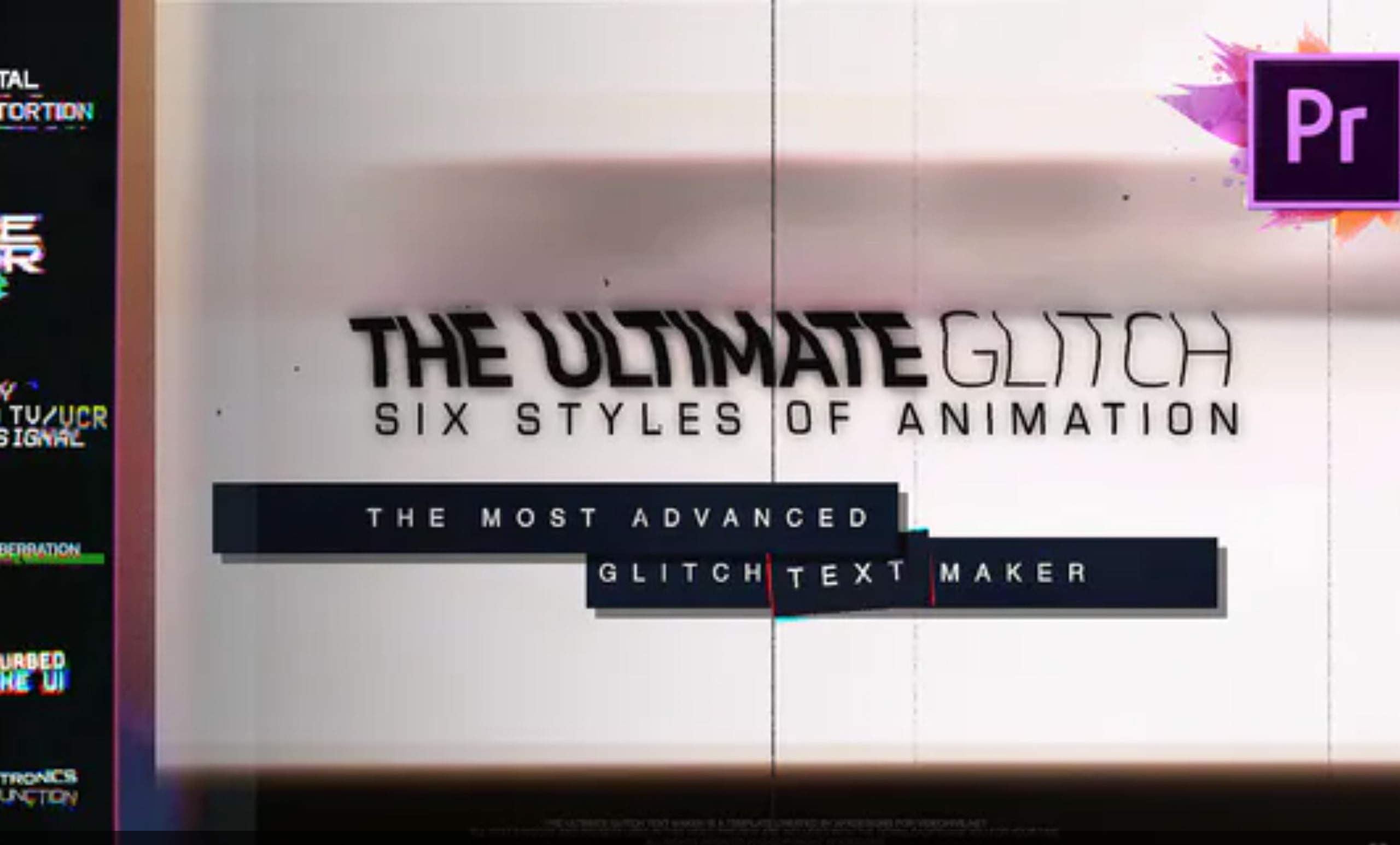 In the world of glitch-styled title designs, you'll be hard-pressed to find a better-designed resource than the 70s Glitch Title Animation Preset Pack. This package includes six different animation styles to help make your typeface designs truly stand out.
Free Premiere Pro Glitch & VHS Effects
You don't need to spend any money to get your hands on some great VHS and glitch-styled effects for Premiere Pro. Let's take a look at some free options that manage to stand out from the crowd: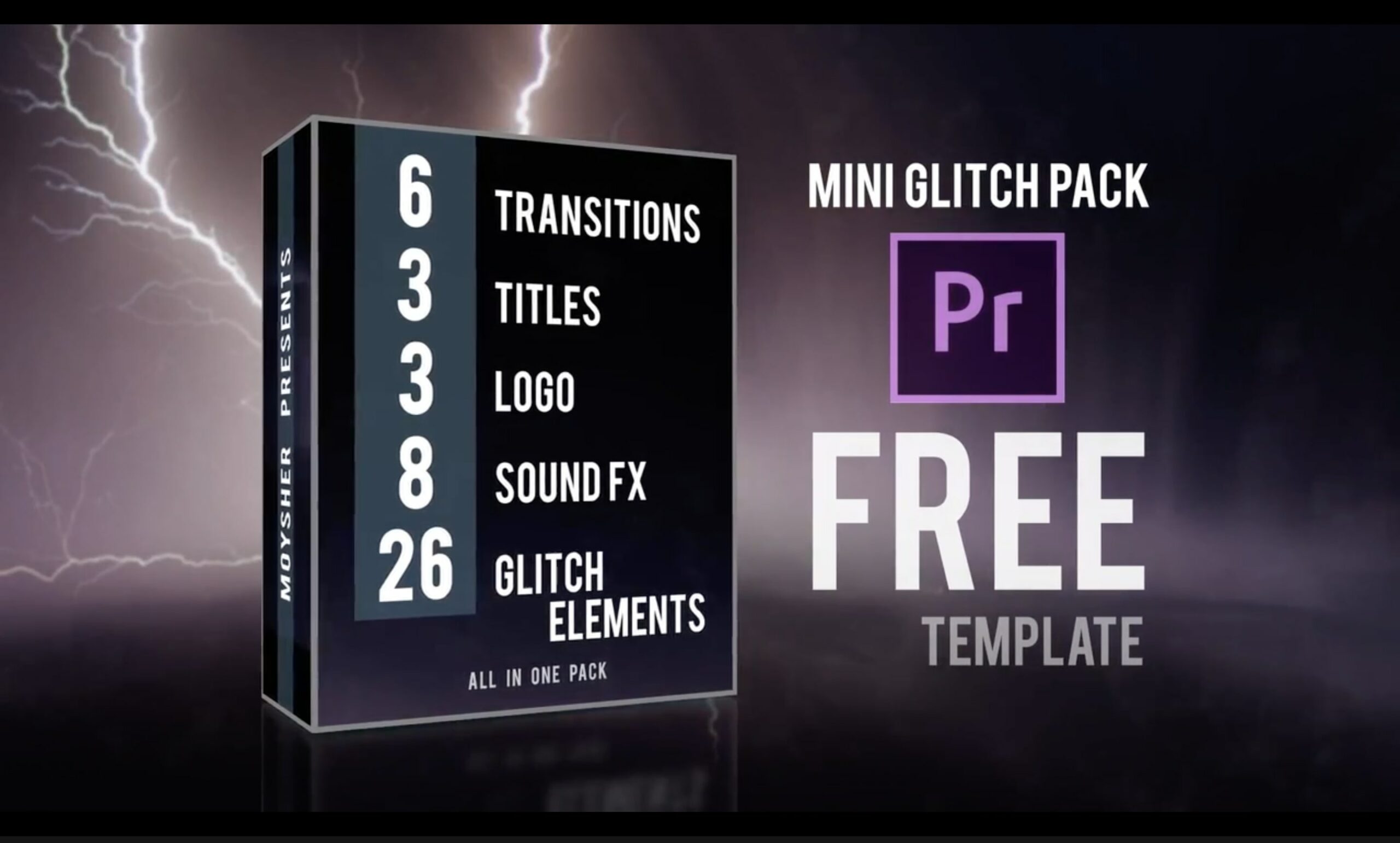 If you really want to get your hands on the best Premiere Pro glitch effects for free, this mini collection is well worth checking out. It comprises a range of glitch transitions, logos, titles, sound effects, and elements. Don't hesitate to take this amazing freebie for a spin.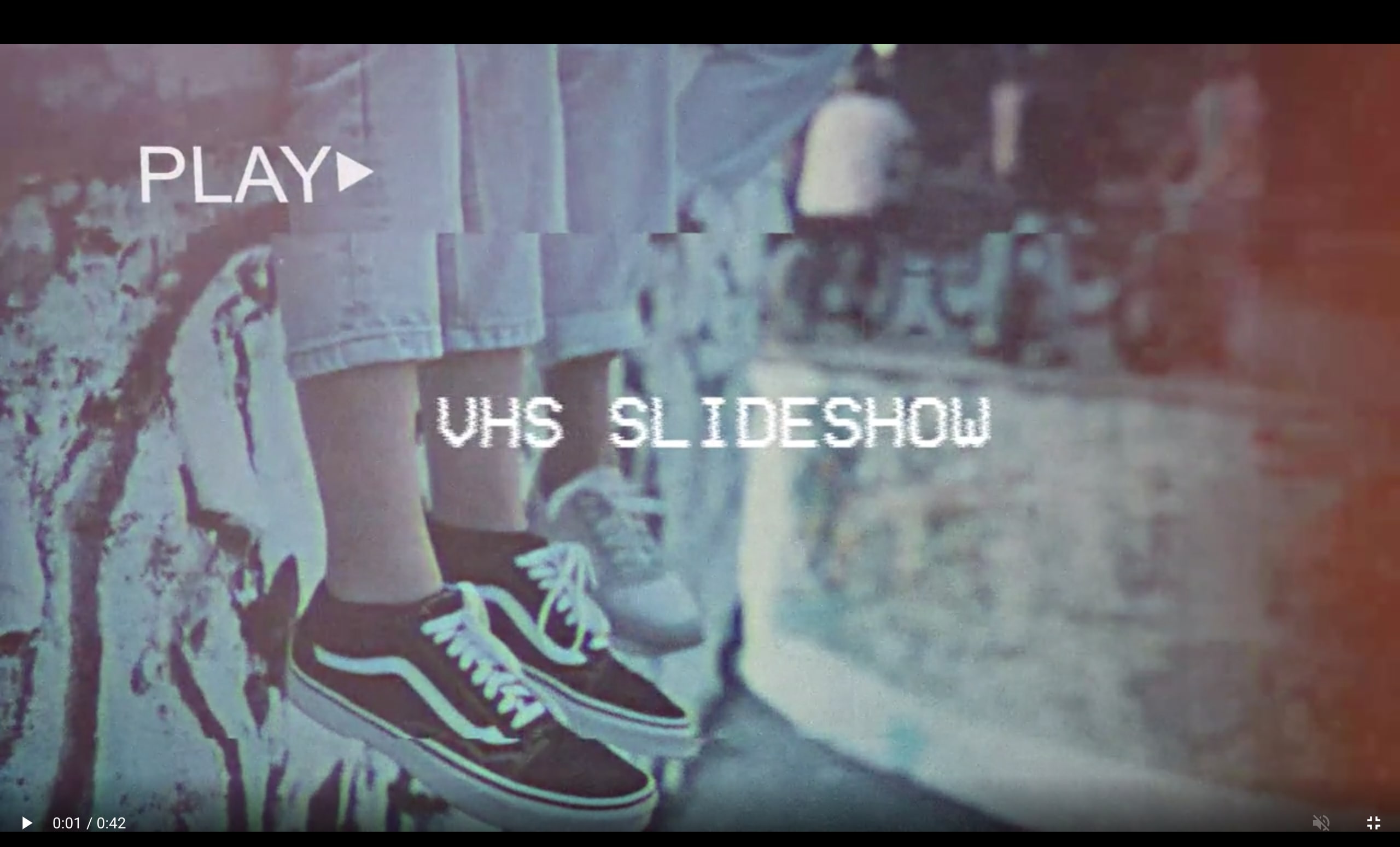 Create amazing retro-styled slideshows with the Retro VHS Slideshow template. A simple, yet impressively designed template that provides you with everything you need to make a slideshow that appears it was crafted in the 70s.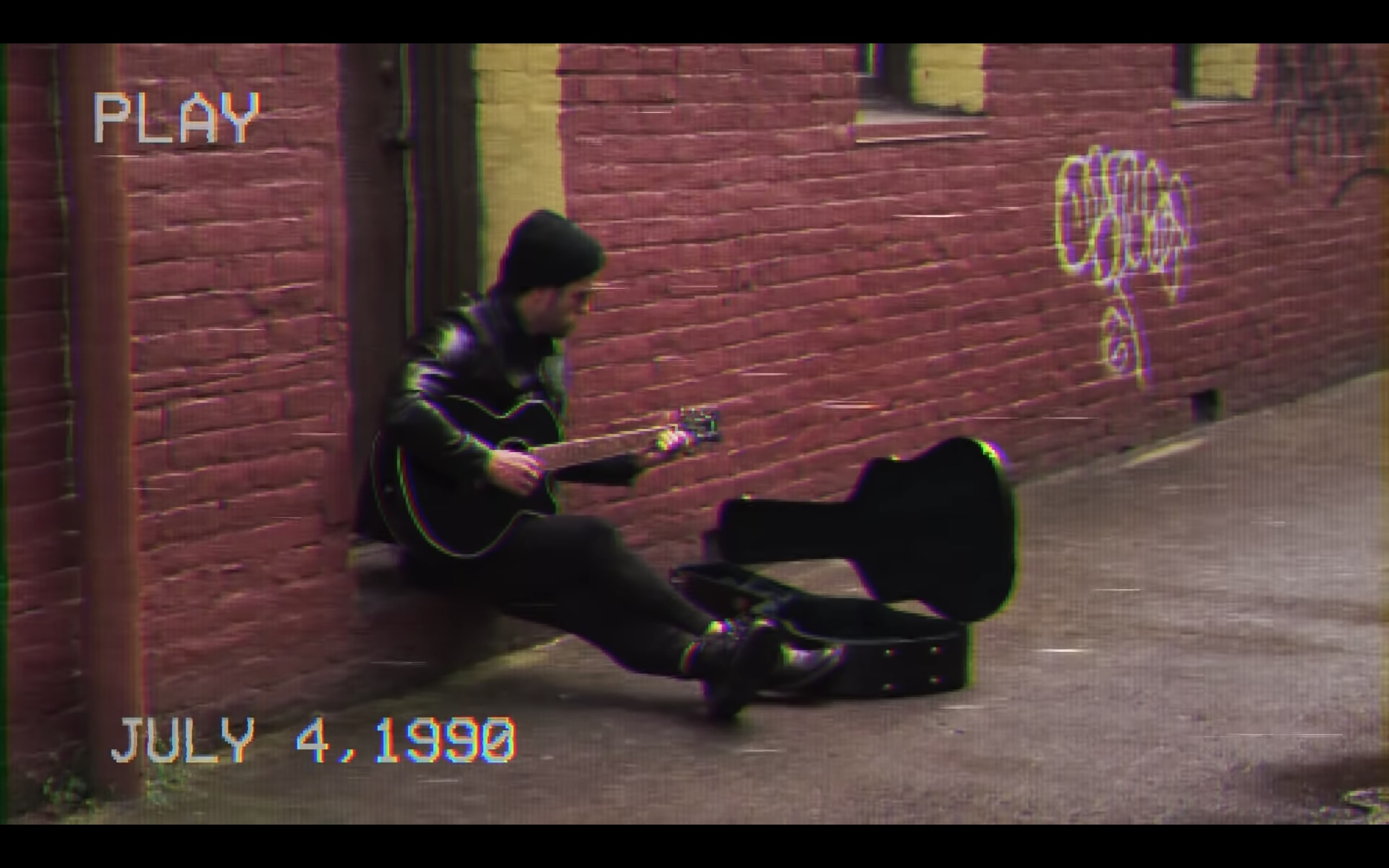 Take advantage of one of the most generous free resources out there and pick up the VHS Overlay Package. Inside you'll find a wide range of VHS overlays to help you emulate a truly iconic retro style.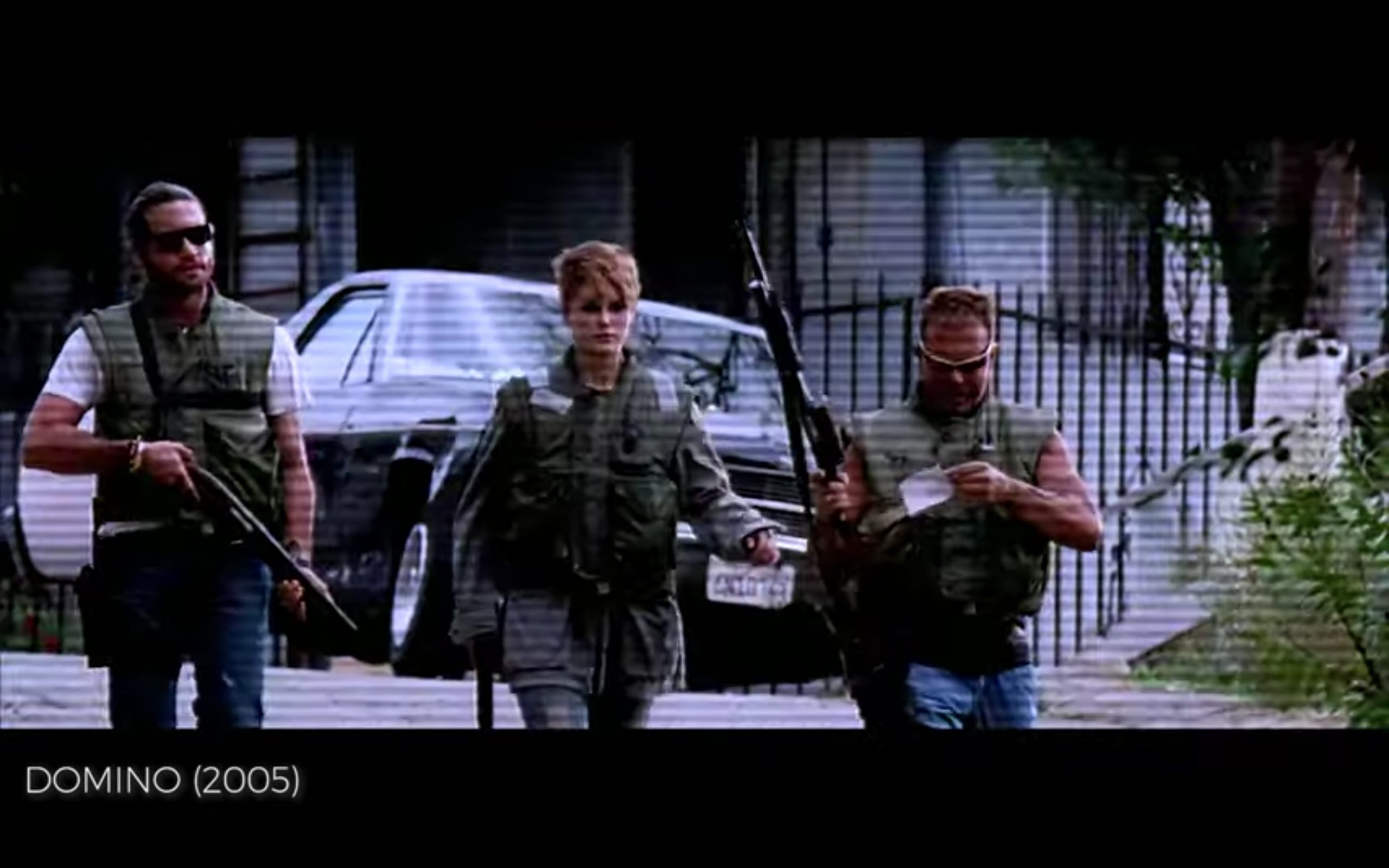 Make sure you're never without a range of glitch effects for Premiere Pro with the Glitch Effects Package. With almost every glitch resource included, this package is a must-have for those looking to begin dabbling in the glitch aesthetic.
Begin Creating Amazing Glitch and VHS Effects Today!
There is nothing easy about trying to find your old VHS tapes somewhere in the basement or attic, but that doesn't mean it has to be a struggle finding great VHS and glitch effects for Premiere Pro. With these resources at your back, you have everything you need to make some truly iconic visual styles and leave a lasting impression.