20+ PowerPoint Flyer Templates (Free & Pro PPT Flyers)
Getting the right information across, in a small and condensed space, is often the key to success in many professional and creative contexts. It's vital that you are able to express your ideas, or get your message out, quickly and efficiently. The best way to do this is through PowerPoint templates that help you to craft a good flyer design.
It can often be difficult to find specific flyer template ppt designs, with many mainstream PowerPoint templates employing a multi-purpose approach. It's for this reason that we've decided to sit down and compile some of the most popular PowerPoint flyer templates out there right now, as well as some PowerPoint flyer templates free, providing you with everything you need to craft an engaging and effective flyer.
Our options are sourced from both premium and free websites, ensuring even if you don't have the capital to invest, that you have options available to you.
So, if you find yourself wanting to craft an amazing flyer, then read on to see our pick of the best flyer templates out there right now!
Get everything you need to give the perfect presentation. From just $16, get unlimited access to thousands of PowerPoint presentation templates, graphics, fonts, and photos.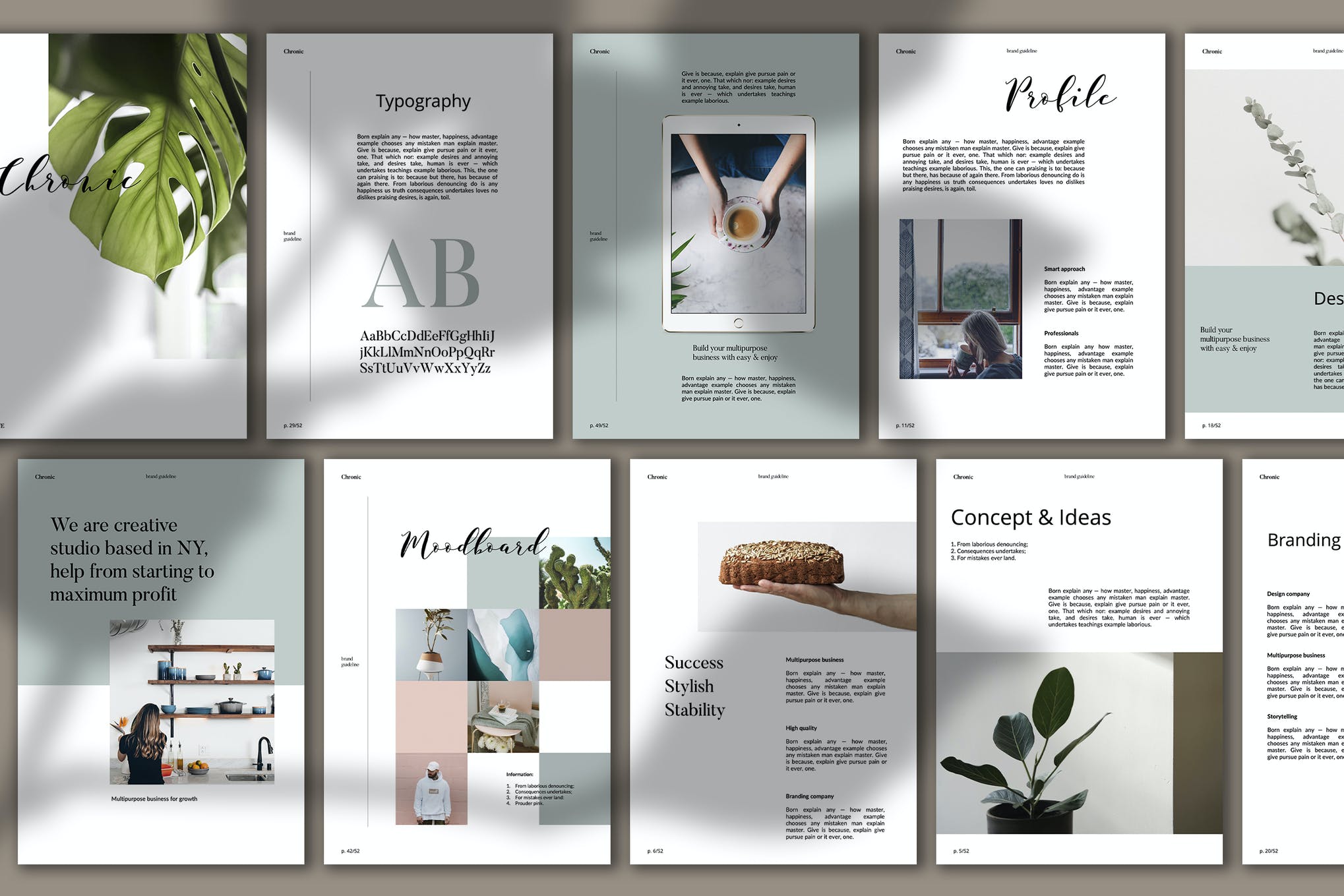 Chronic is a fantastic choice for a wide range of flyer and brochure designs for business applications. It offers infographics that can tailor a captivating and effective flyer with ease. The template provides fifty-two slides for you to choose from.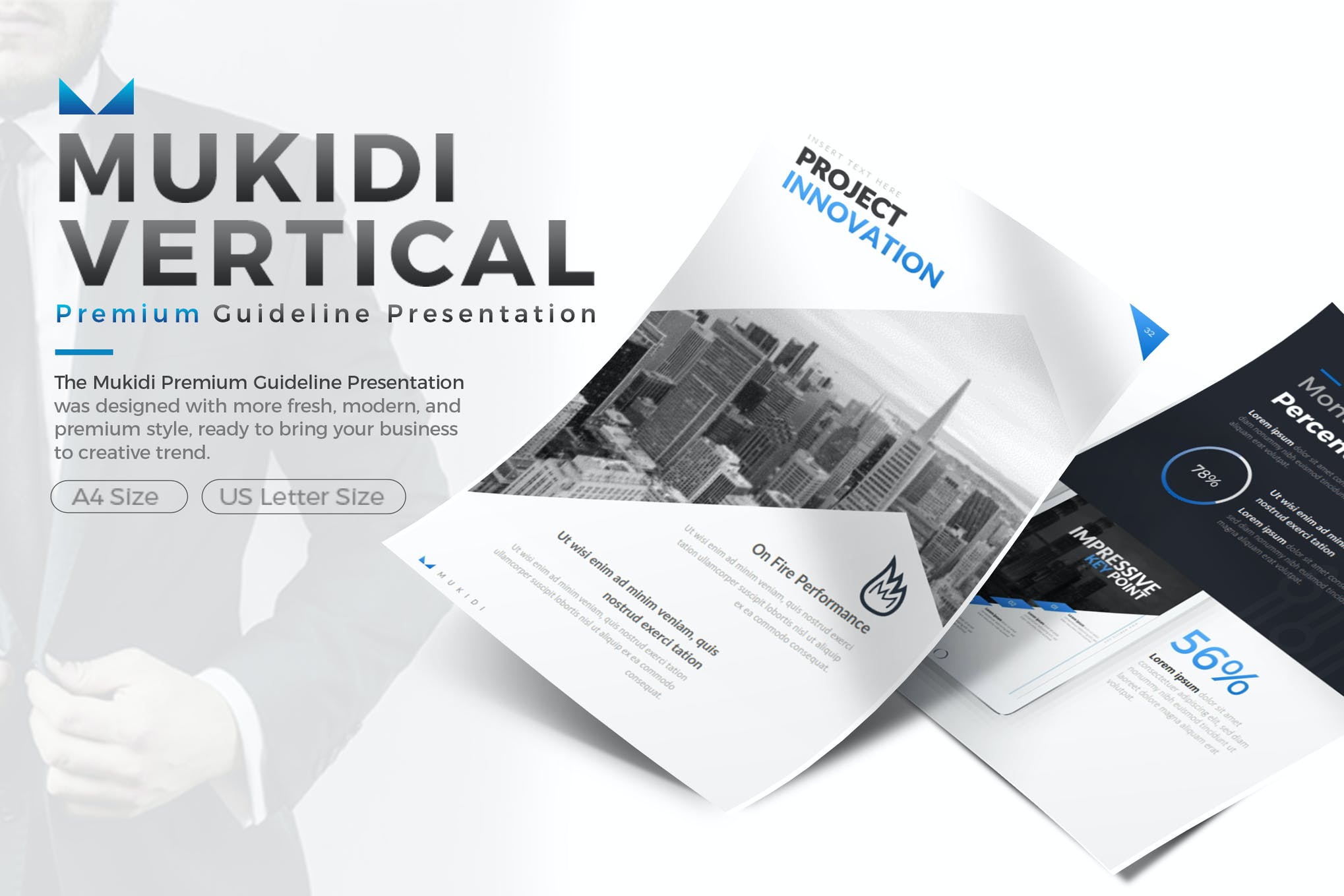 If you are looking for a template that contains a huge library of slides, you're in for a treat. Mukidi provides you with more than 5500 total slides, more than 20 color themes, handmade infographics, animations, and so much more.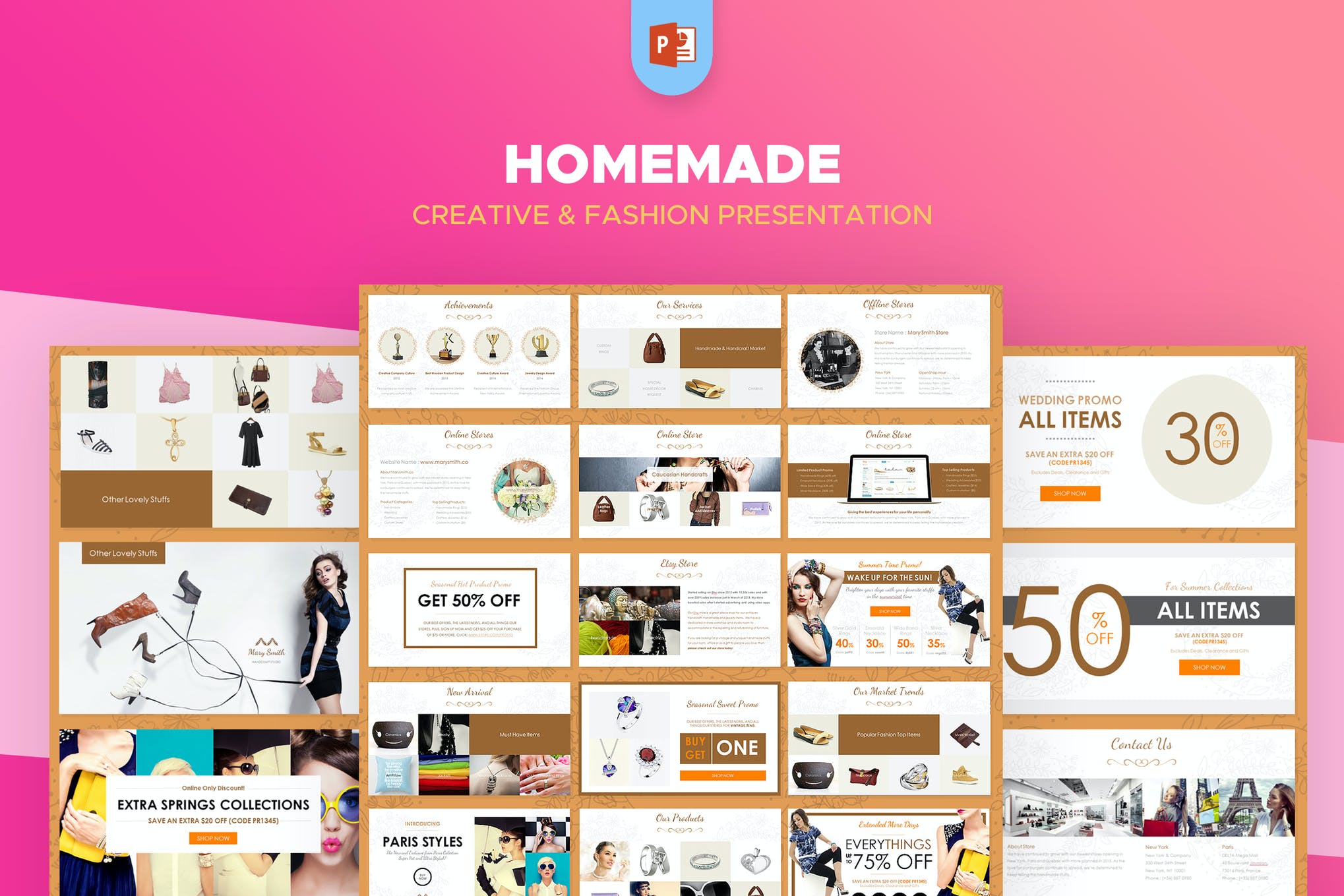 Want to create a fashion flyer? Then take a leap of faith in this lush and professionally designed template that provides a range of fashion-centric slides, each with a minimalistic, yet captivating, design aesthetic.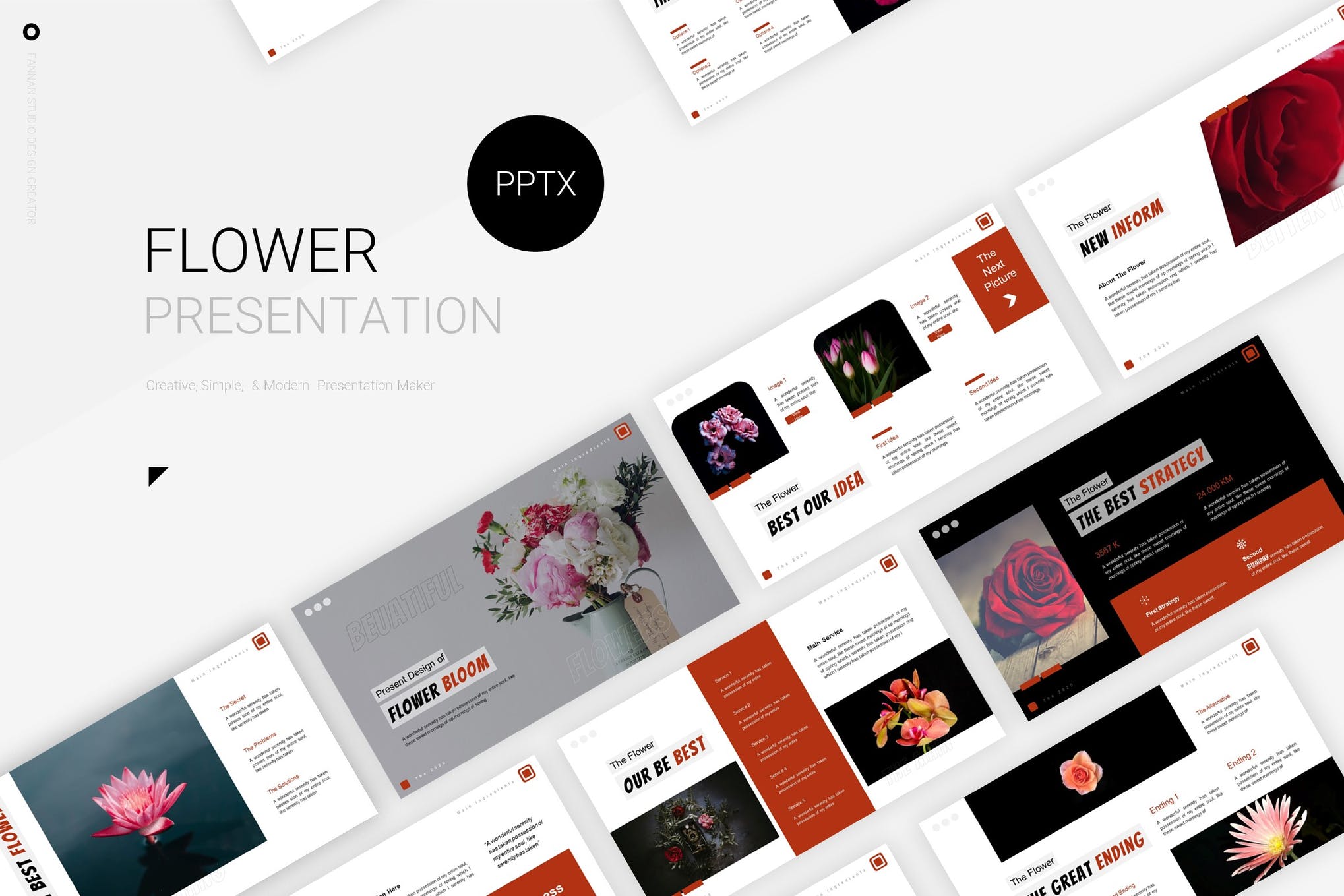 Flower Bloom is a multi-purpose template that can quickly, and effectively craft up a great flyer with a wide range of uses. It provides one hundred and fifty total slides, shared across five premade theme options as well as many more features for you to enjoy.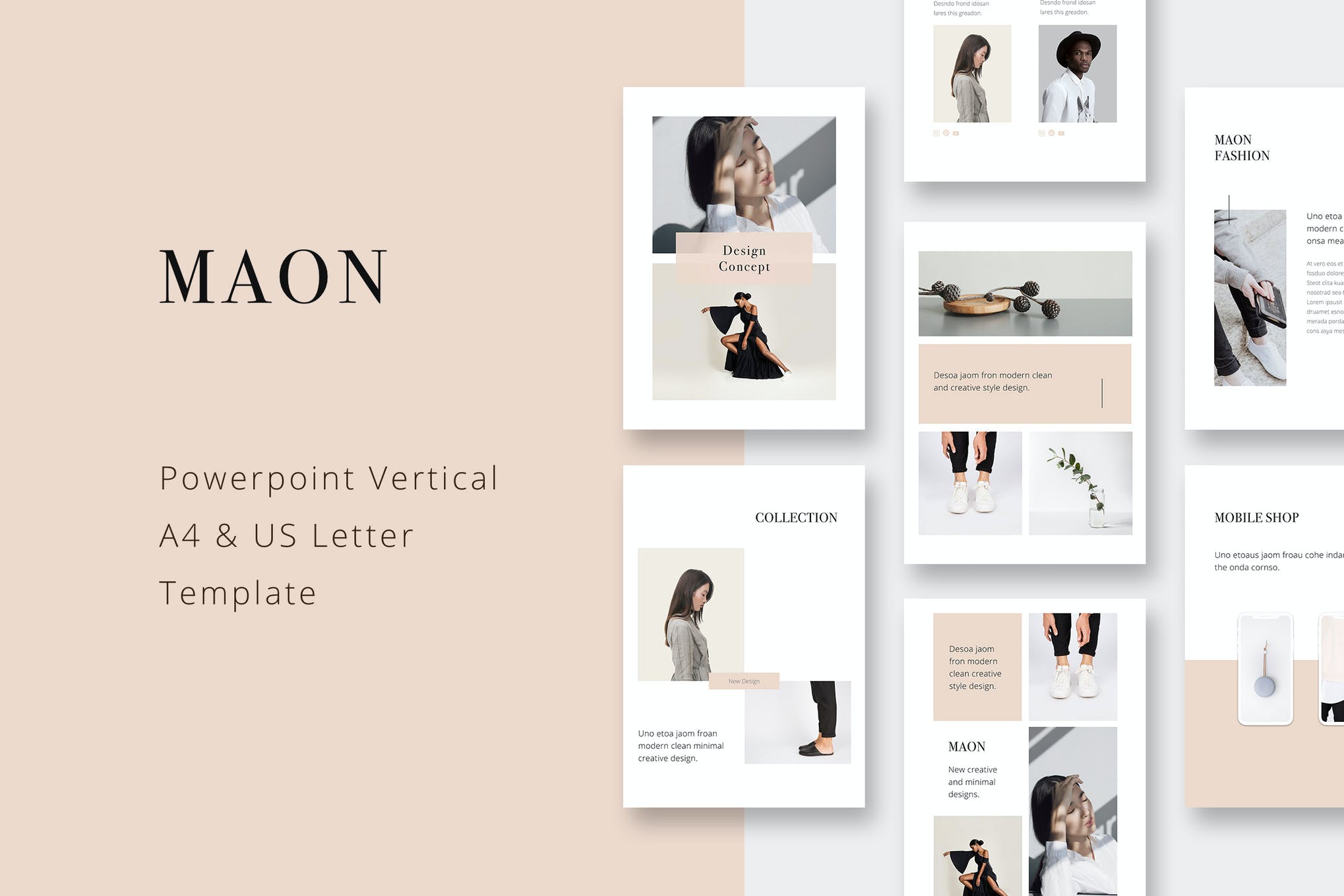 MAON is a unique template design we don't see all that often. It provides a template that excels at the A4 vertical letter format. A great fit for almost any flyer design, and with seventy slide designs, as well as five hundred plus vector line icons, you'll have no problem creating an amazing flyer.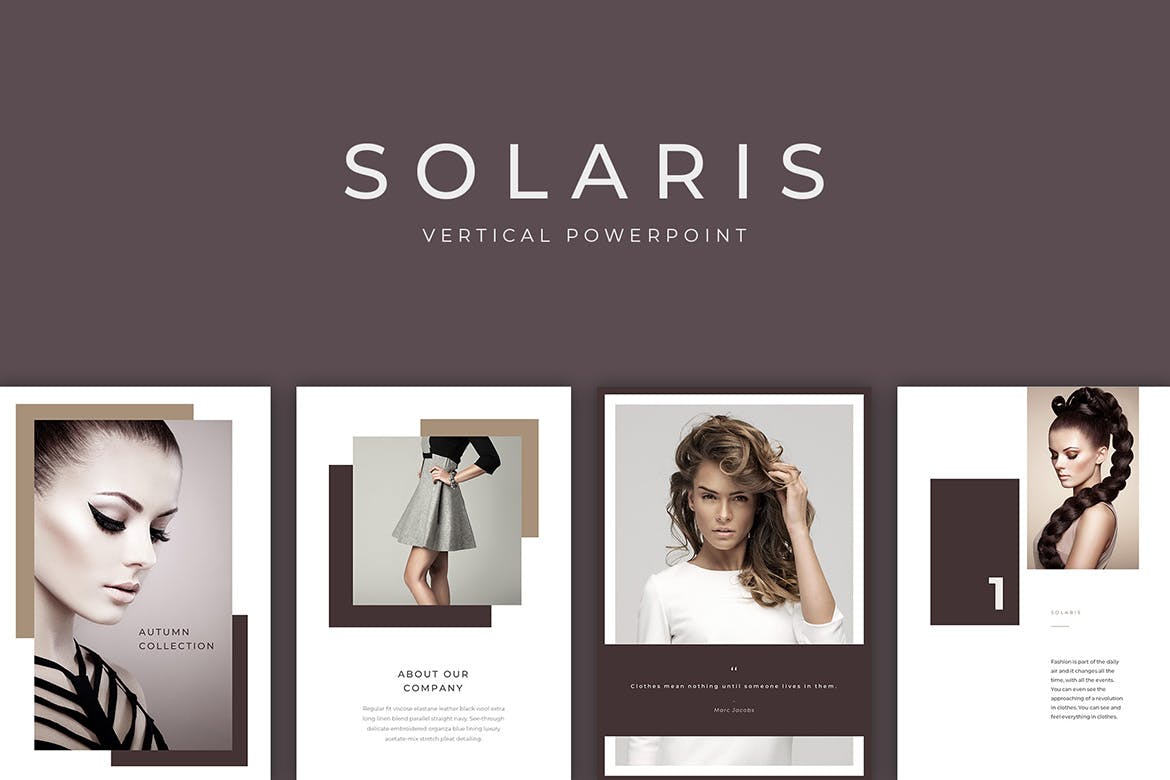 Solaris is a sleek, ultra-modern, and multipurpose PowerPoint template that can easily help you craft up a great flyer design. The template provides you with ninety unique slides, themes, vectors, and even infographics!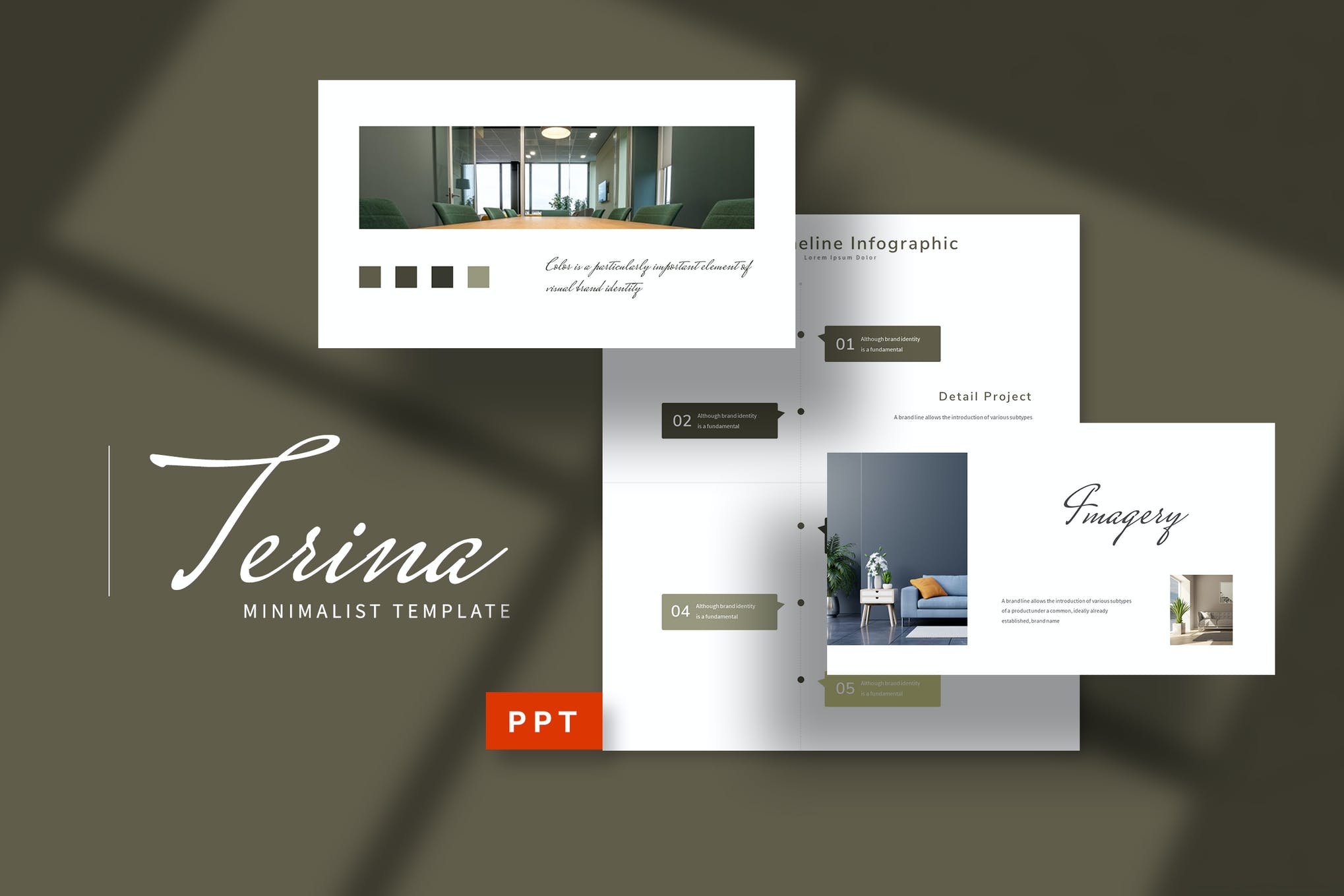 Terina is an incredibly simple, and straightforward PowerPoint template that provides a range of unique slides aimed at brand guidelines, and brand promotion. If your flyer fits within this scope, Terina is a great option to cut out a lot of the backend work.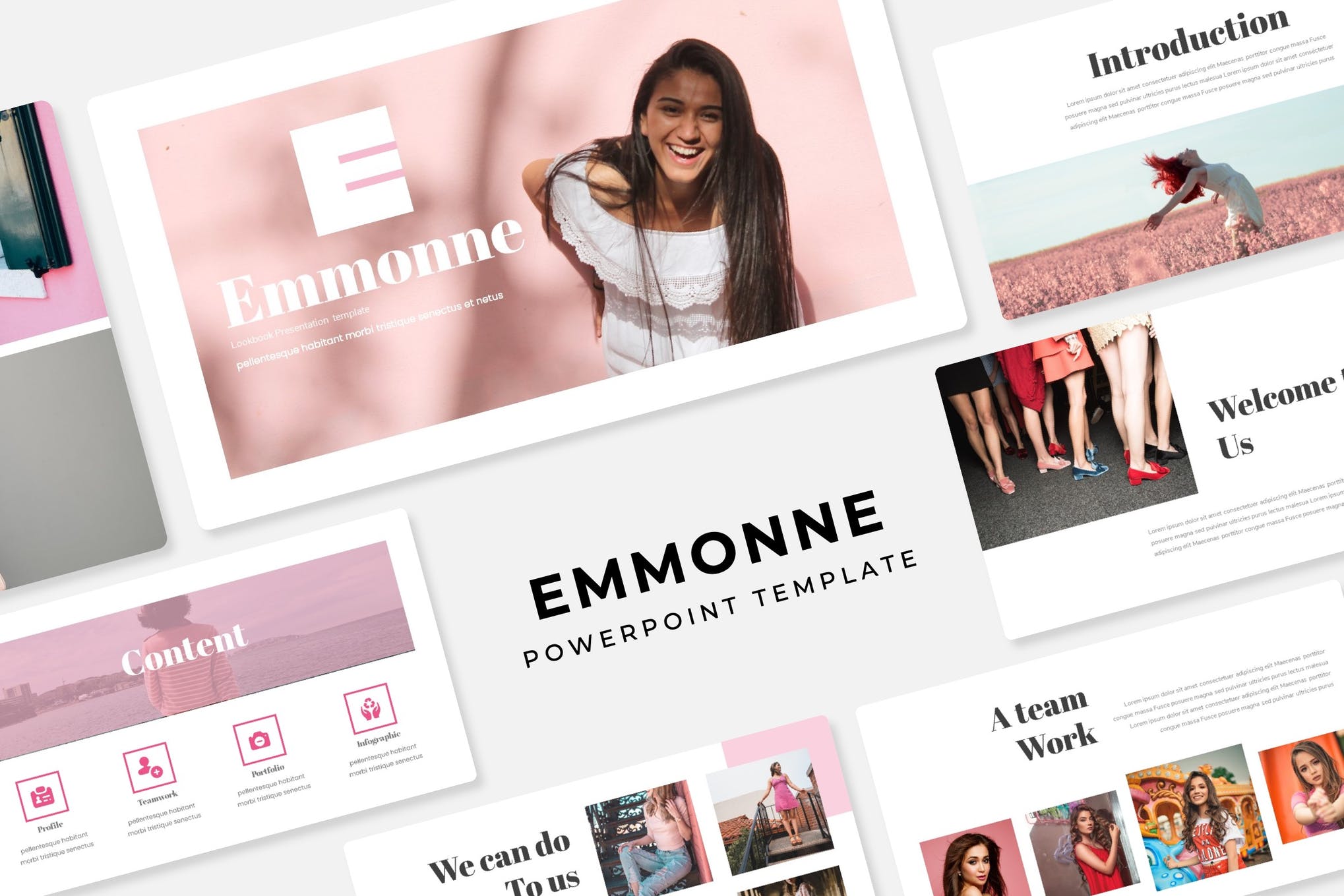 Emmonne is an incredibly versatile multi-purpose PowerPoint template, with a touch of light-hearted personality behind every slide. The template is a gorgeous choice for your next PowerPoint flyer and provides one hundred and fifty unique slides, across five iconic themes.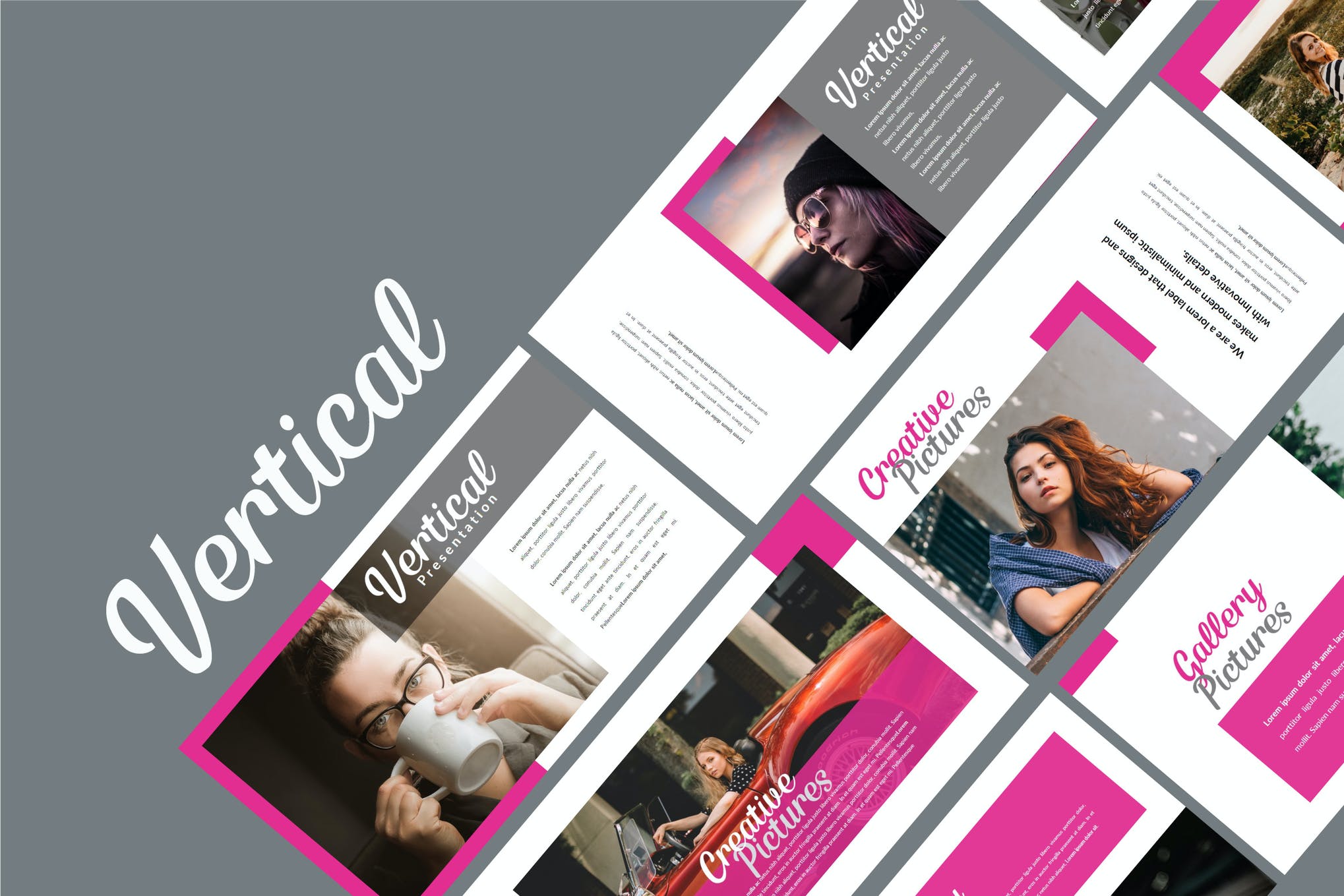 Vertical is a multipurpose PowerPoint template that has been fashioned with an interesting balance between modern business, and light-hearted minimalism. A great template with bright colors, and captivating slides.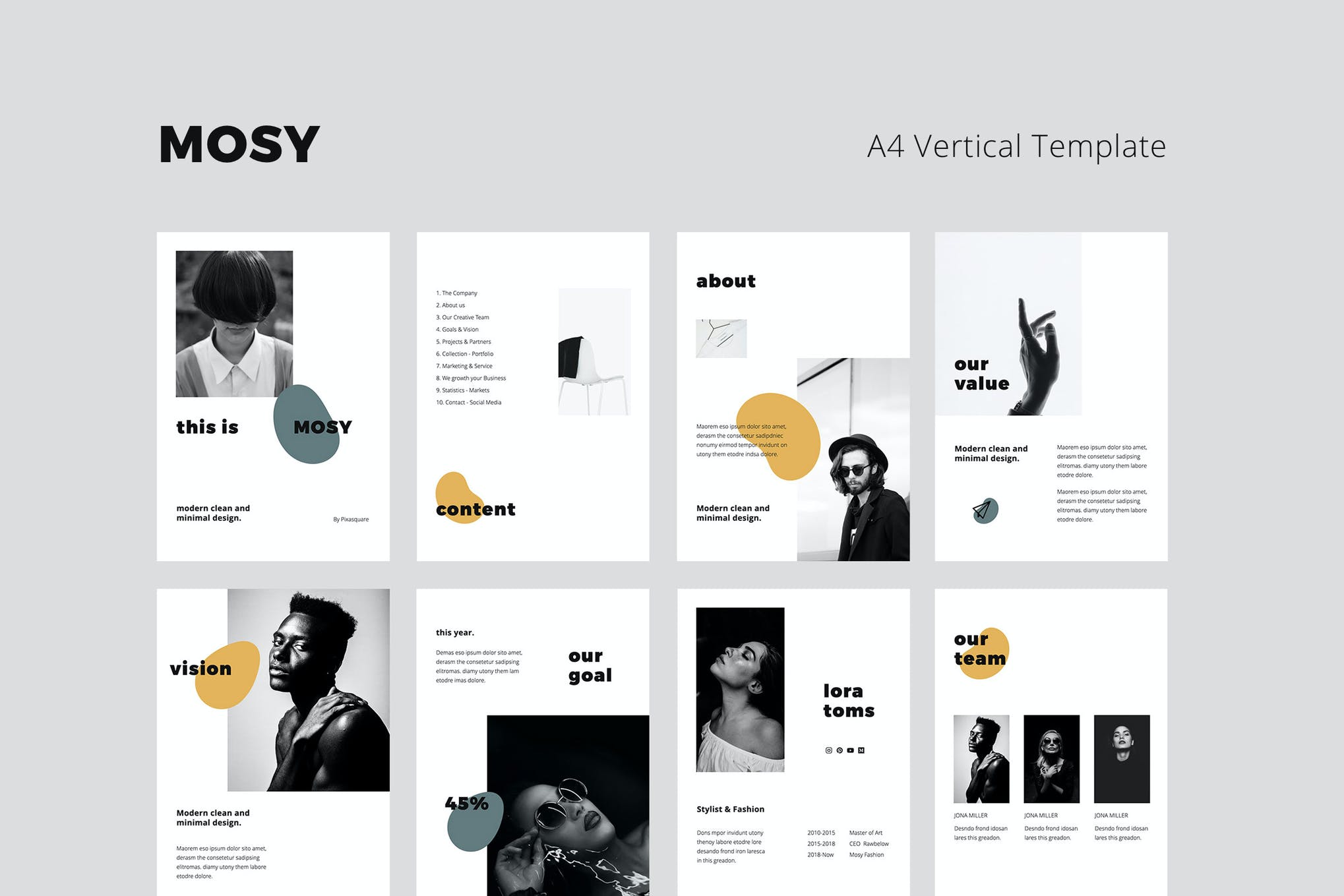 Mosy is a stunning PowerPoint template that provides a sleek and modern business format, managing to bring a touch of character to even the dullest slides. It is a business favorite for a reason, and with over forty gorgeous slide designs to choose from, it's not hard to see why.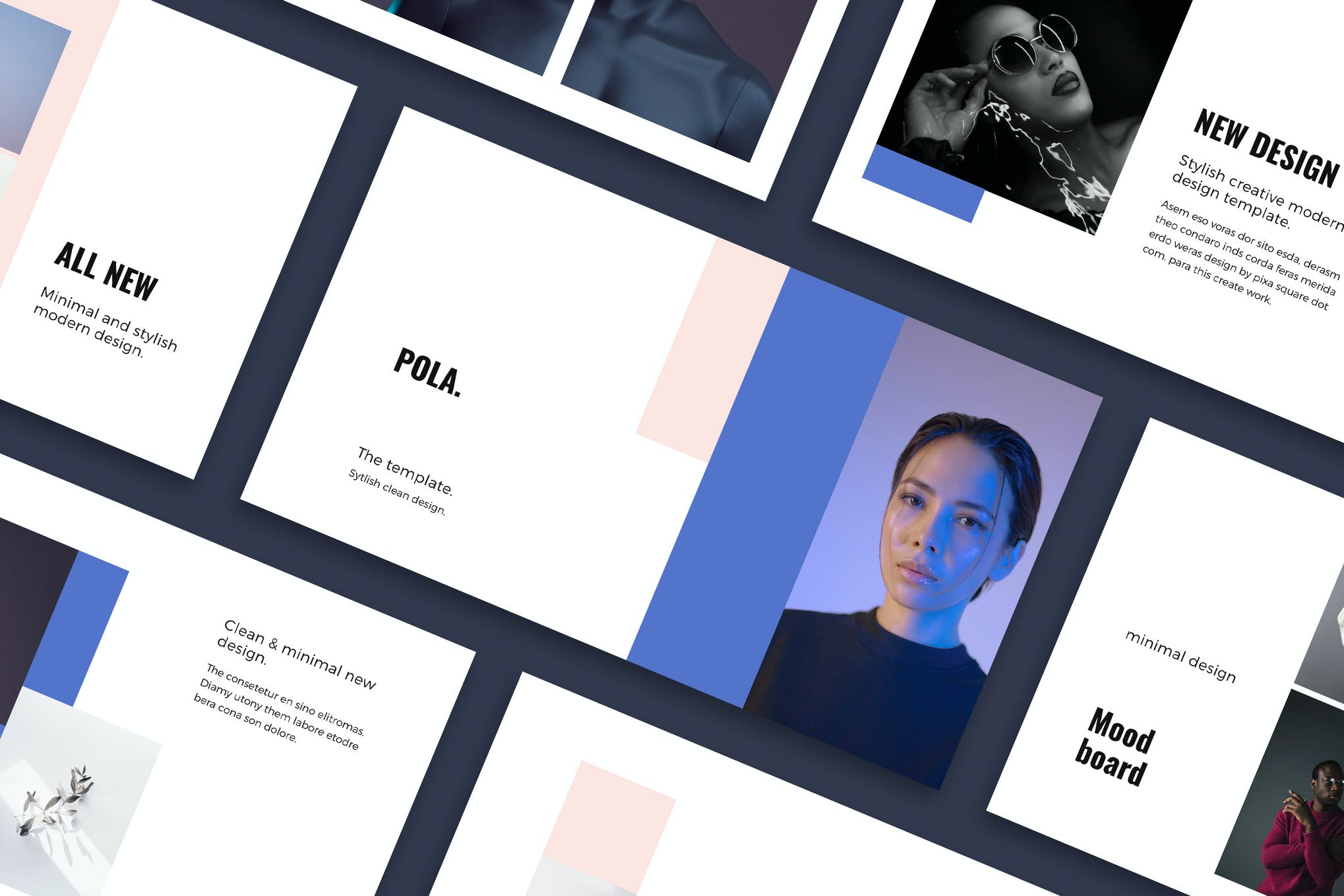 POLA is a clean and creative PowerPoint design template, often used to present portfolios. However, due to its versatile foundation, it can easily be used to create amazing flyers especially the ones with image-centric themes. The template provides fifty-five different slide designs, and much more!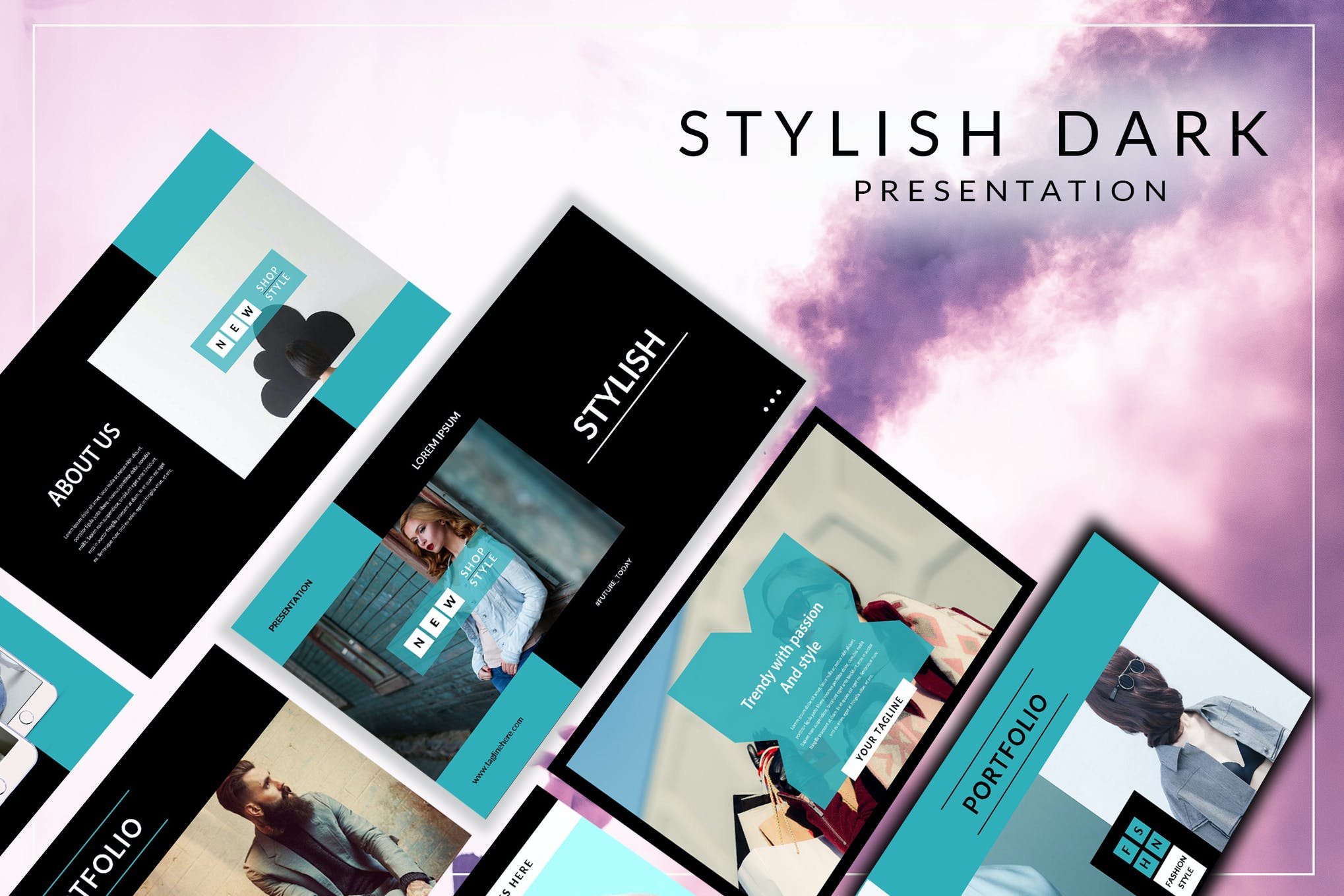 Want to create a darker and more elegant flyer? Then check out this professionally crafted business-styled dark template, providing you with fifty different presentation slides that will be sure to come in handy.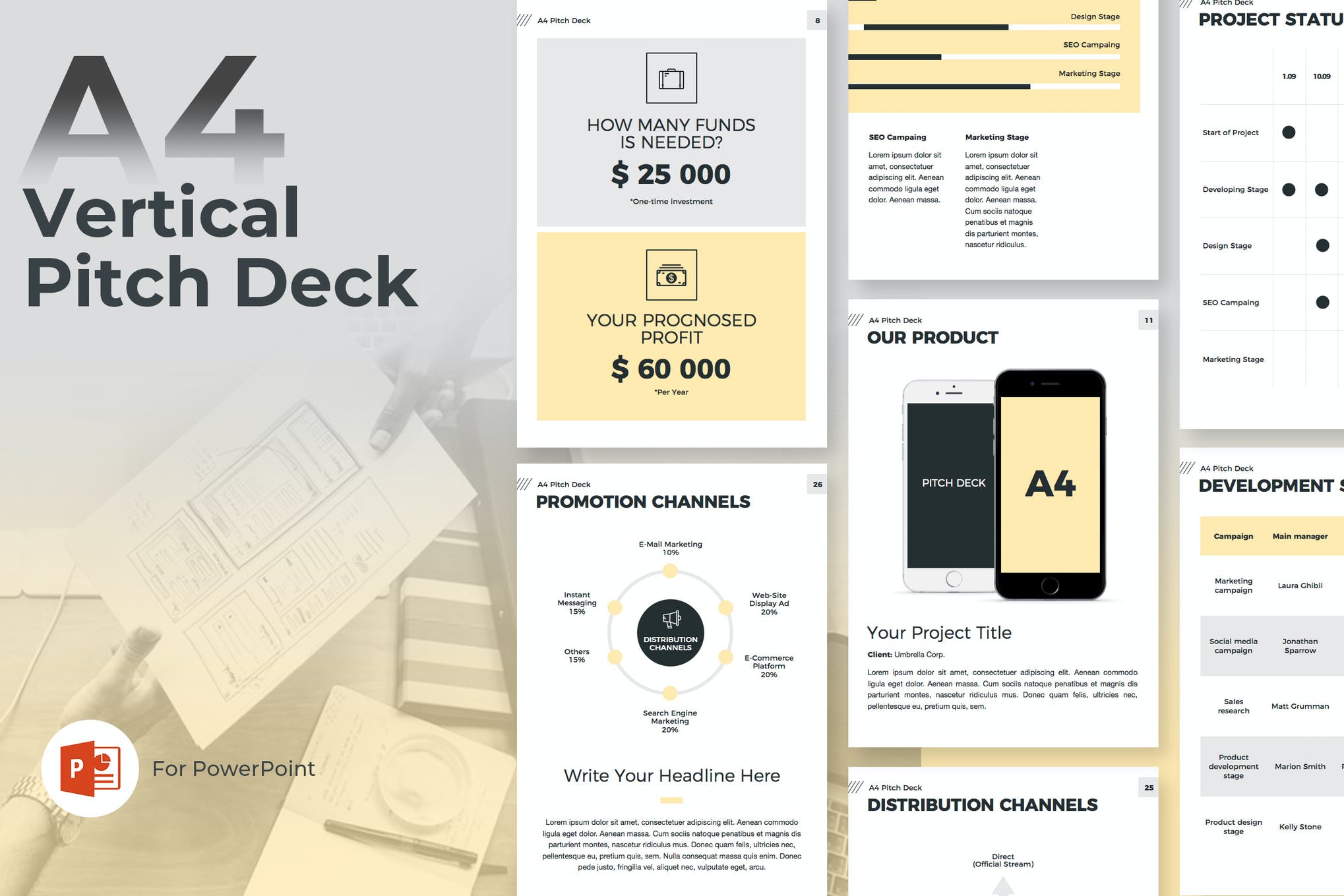 Our next option manages to combine several different design philosophies into a single template style. It's an amazingly crafted ppt, that provides a range of different multi-purpose slide options to help you craft the perfect flyer design.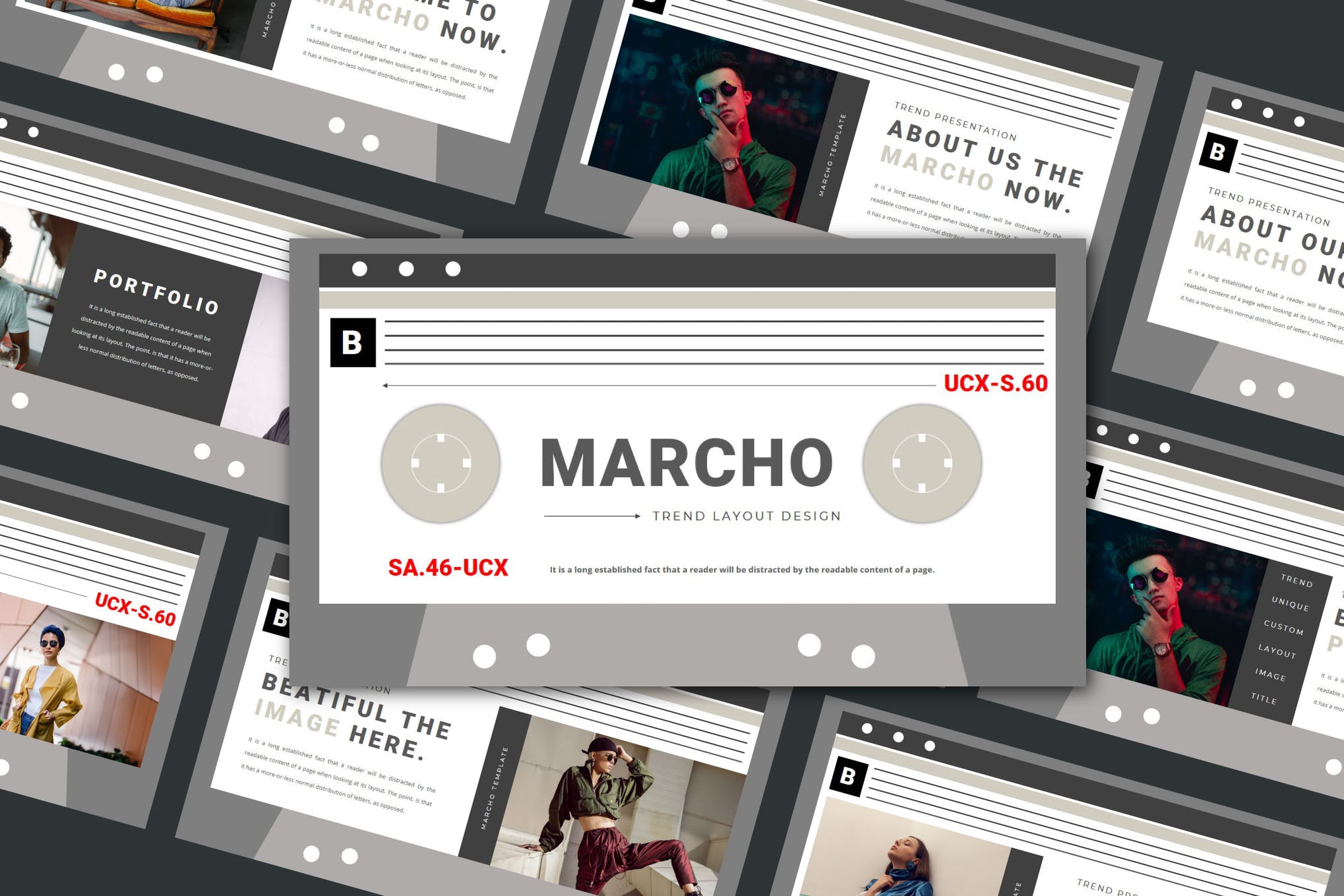 Marcho is a hip and trendy template style that is a great fit for a flyer design. Each slide appears inside a cassette tape-styled border and provides you with a great foundation to develop an eye-catching flyer with ease.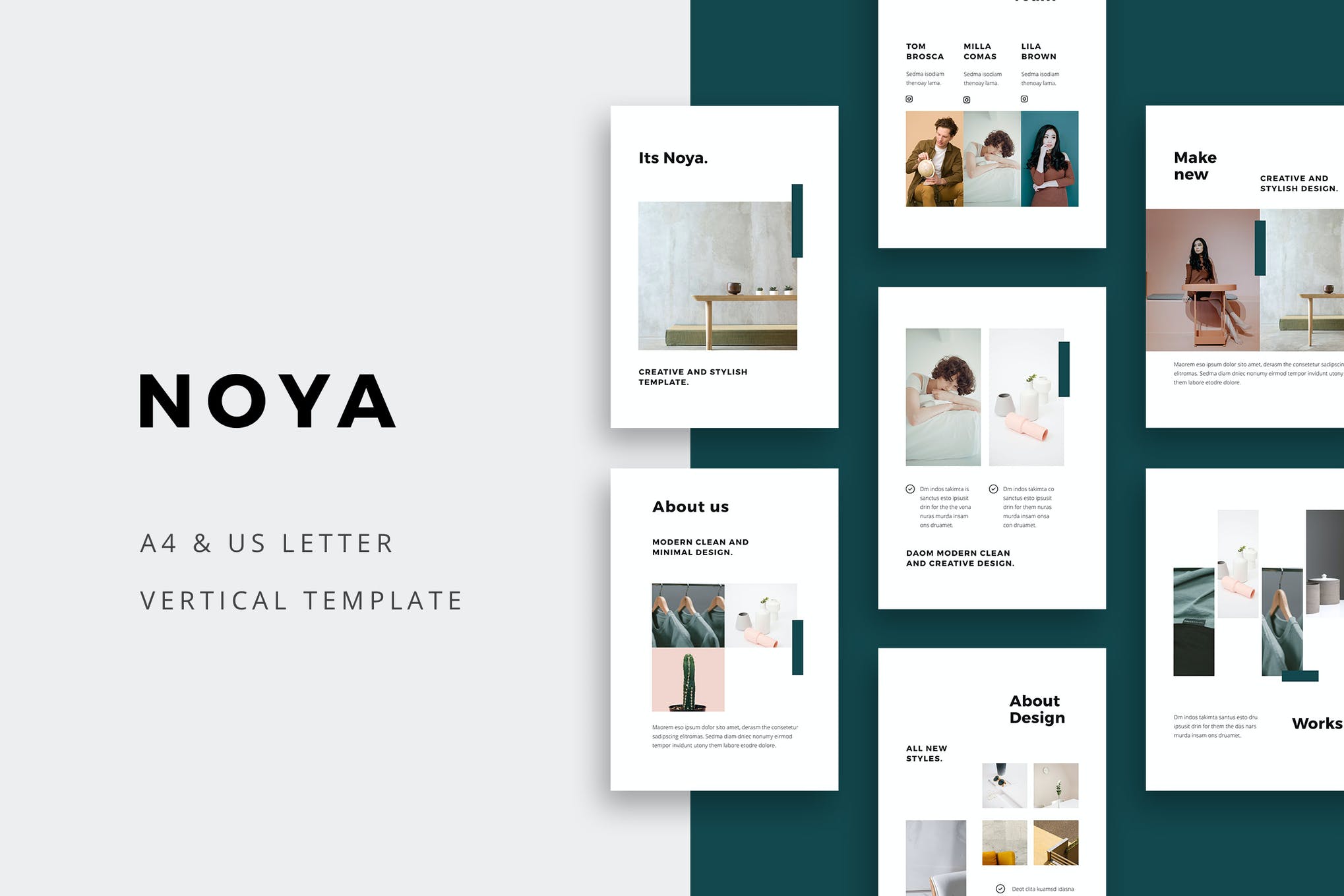 There is nothing more elegant and classy than dark green on white, and Noya knows this. Using a minimalistic design style for the slides, Noya is a great option for creating flyer designs with ease. Get your hands on it now!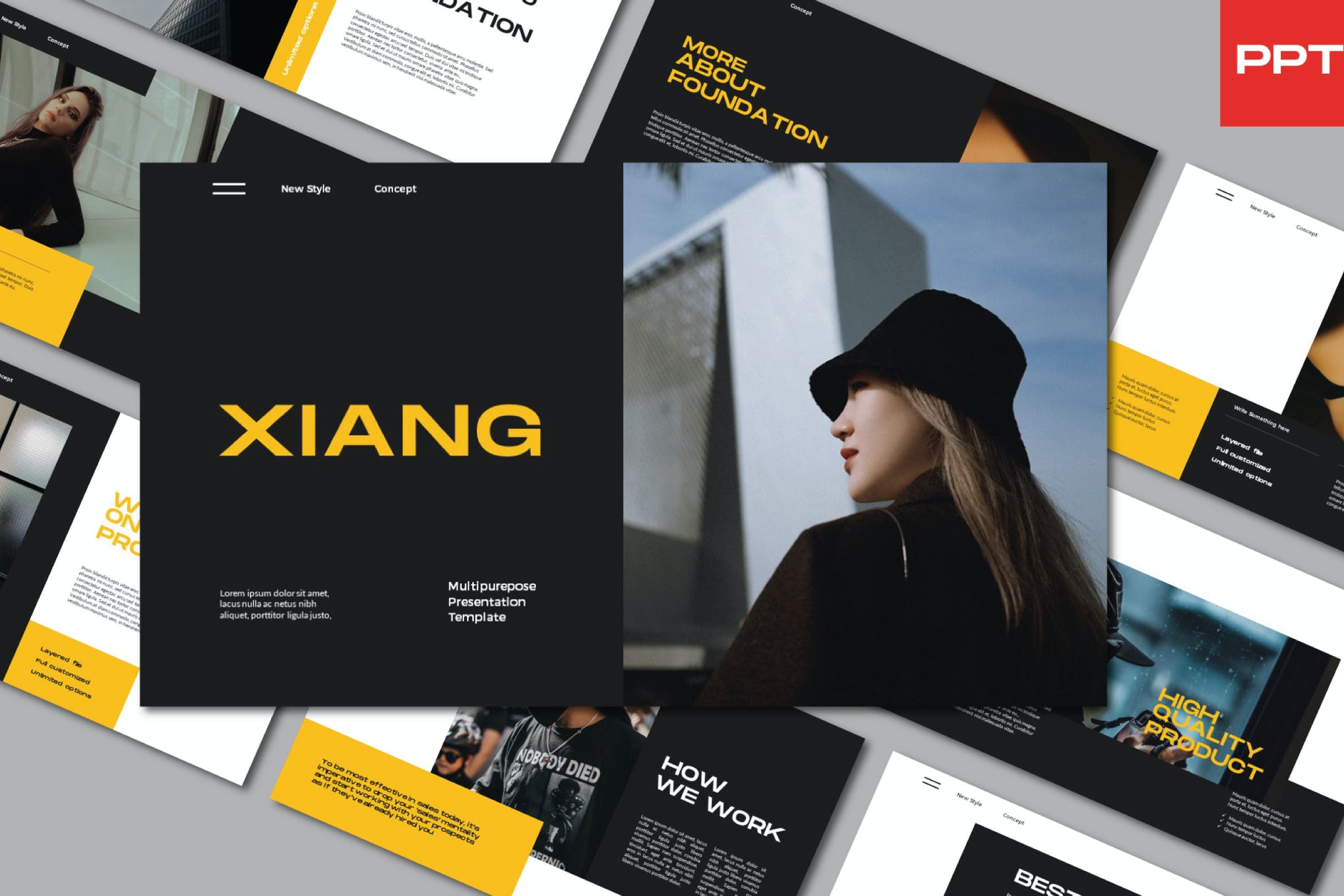 Xiang uses a black on white design style and provides a multi-purpose presentation format in impressive style. The template is comprised of thirty unique slides, and a range of image placeholders to make your life that little bit easier.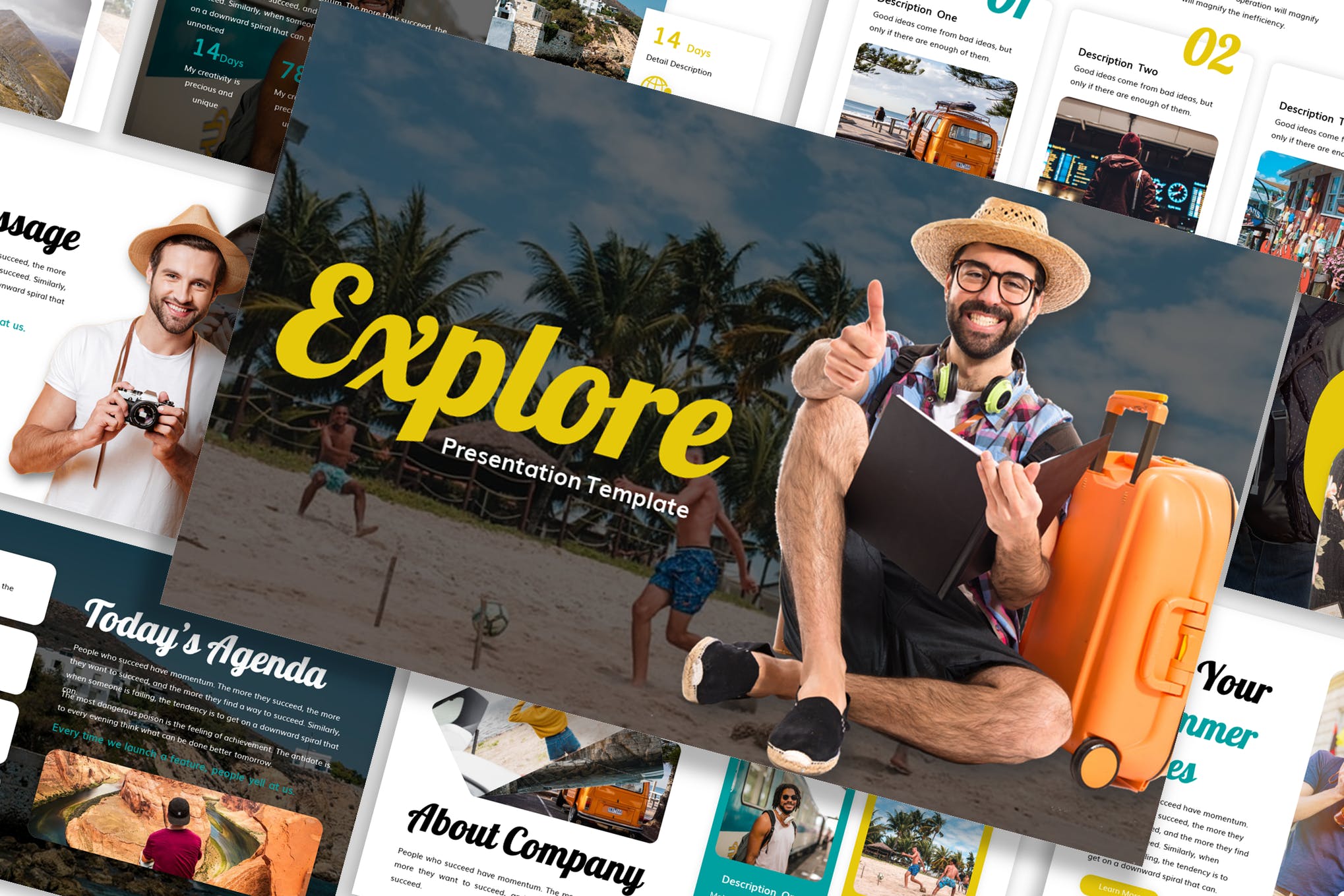 Explore is a nordic and travel-styled PowerPoint template that is well suited to flyer designs. Providing you with a range of open space-styled custom slides, image placeholders, infographics, and various color themes, Explore will need a little extra work to bring into the flyer format, but the payoff will be worth the effort.
PowerPoint Flyer Templates Free
Finding PowerPoint flyer templates free of any charge doesn't have to be a struggle. Let's take a look at some free PowerPoint flyer template designs that we think are something special.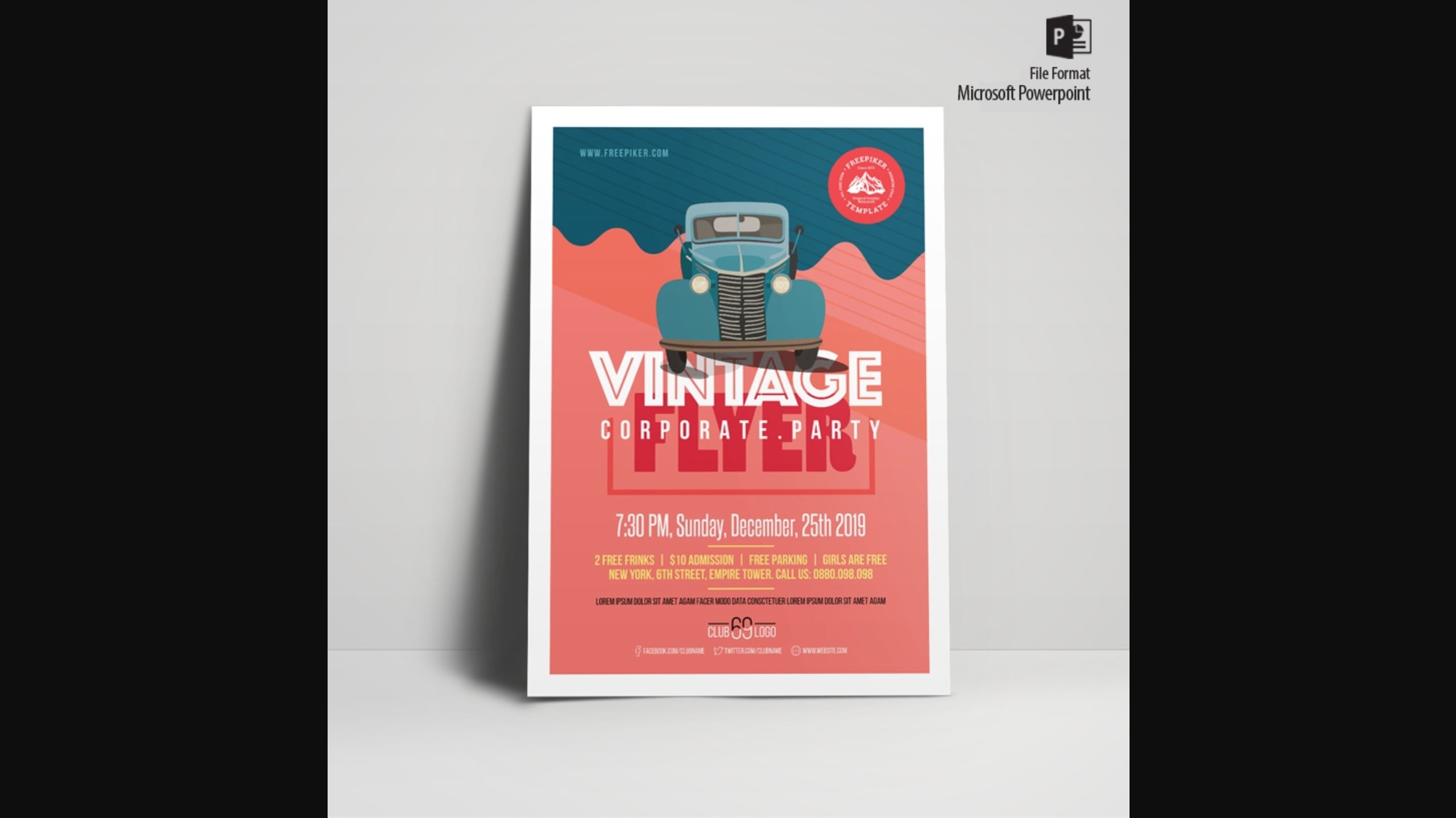 Looking to create a vintage-themed flyer for the upcoming corporate event? Check out this multi-purpose PowerPoint template that can be fully customized to suit your needs. The best part? It's free and up for grabs!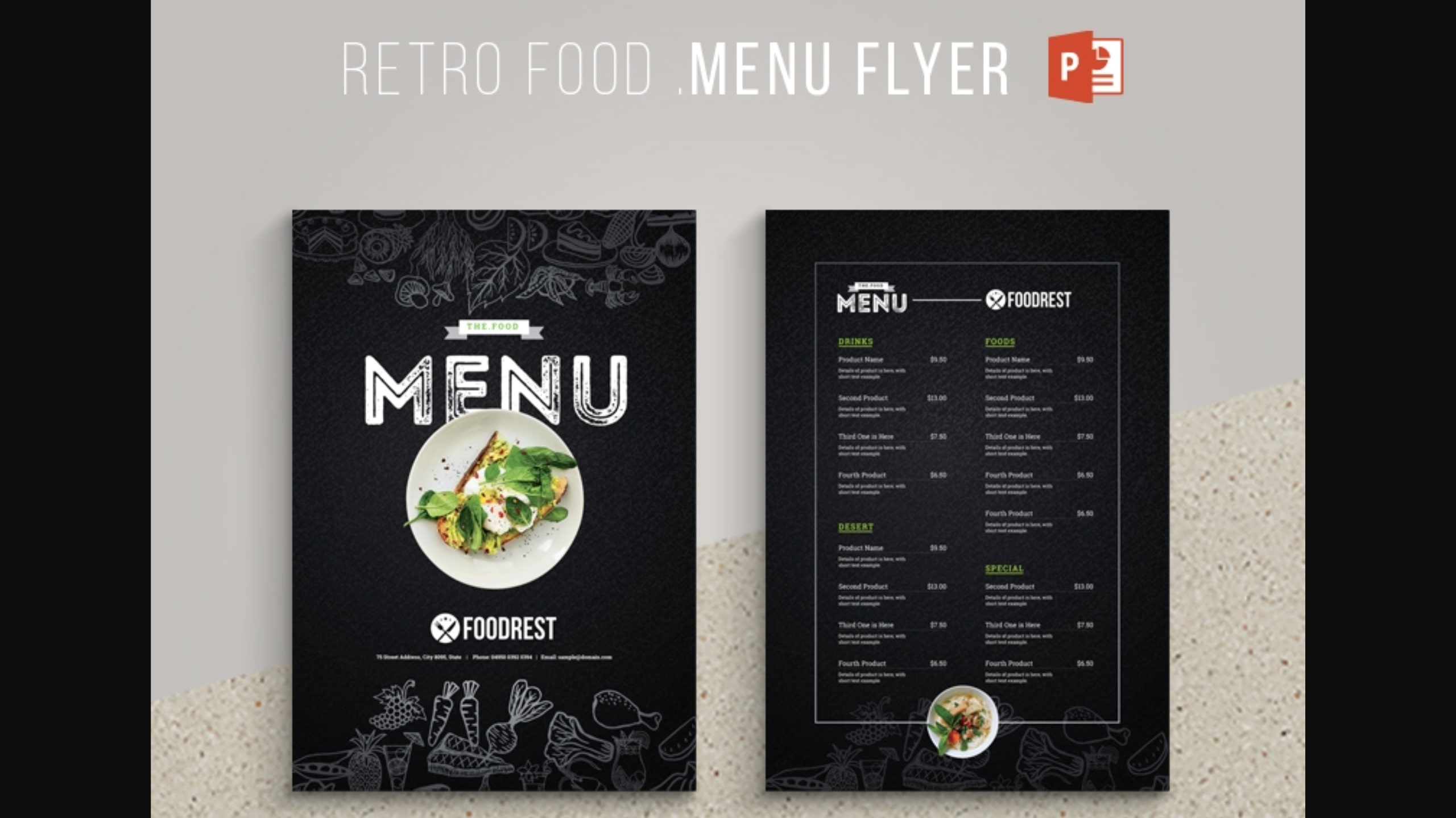 next up we have a retro-style black menu flyer template that can be fully tweaked in Microsoft PowerPoint. It's a two-sided design, and the template comes with free fonts, CMYK color space, editable and resizable text, graphics, and color.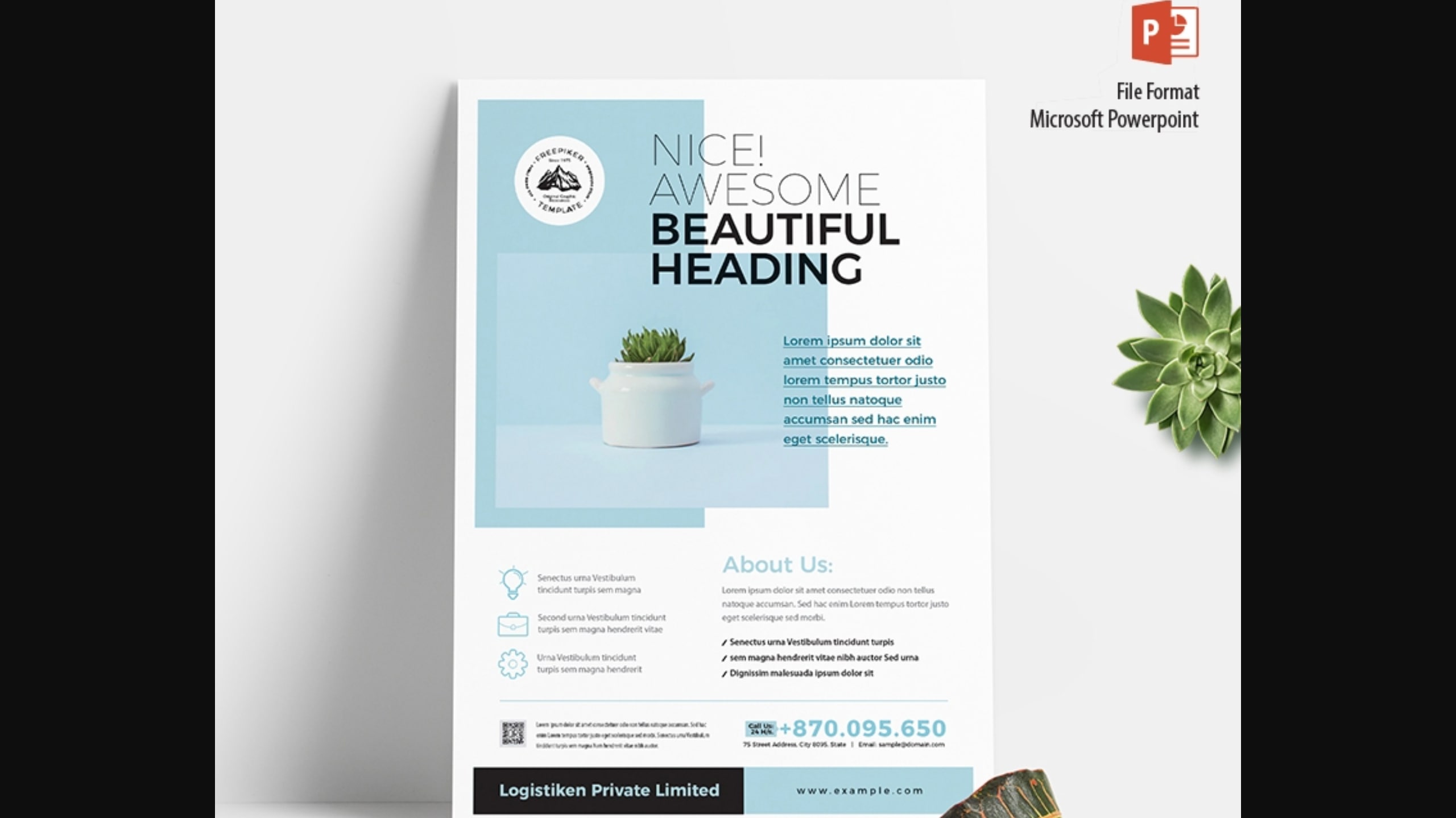 Next up we have a stylish and elegant PowerPoint template that you'll be hard-pressed to not consider. It's a great choice for promotional flyer designs, and with a smorgasbord of amazing features on offer, you'll have no shortage of options at your fingertips.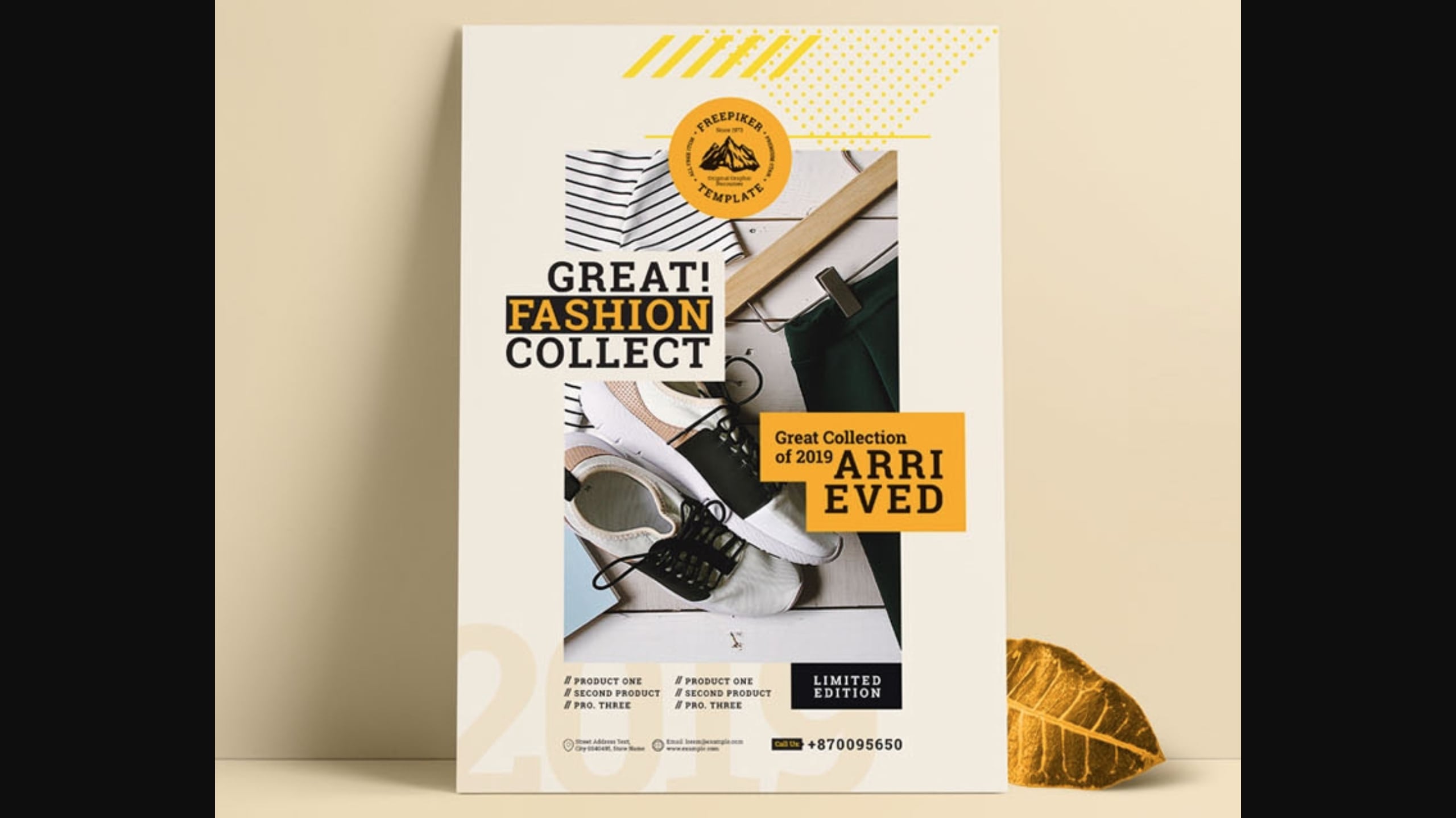 If you need a flyer for your clothing store launch or upcoming sale, feast your eyes on this PowerPoint template that's a perfect choice if you're looking for a design that is as impressive as it is effective. One of the best PowerPoint flyer templates free of cost!
Create an Amazing Flyer with These PowerPoint Templates!
Creating a great flyer design has never been easier. With these fantastic PowerPoint templates at your fingertips, you have everything you need to craft one up in minutes. Pick a style that suits you, and enjoy the luxury of professionally designed templates!