PodPro: Our New WordPress Theme for Podcasts
We're excited to introduce our latest theme, PodPro! It's the simplest, smartest way to build a website for your podcast, grow your audience, and share your content.
PodPro helps to give your podcast or audio show a home on the web. It isn't enough to only rely on people finding your podcast in their app. You need to have a place for your show online too.
You can use drag-and-drop functionality to build your own podcast website layout, add a blog, show episodes, and various pages to help people connect with your hosts.
Read on to take a look at what it can do for you.
See the Demo
Take a look at our demo of PodPro to see it in action, and get a feel for what it can do: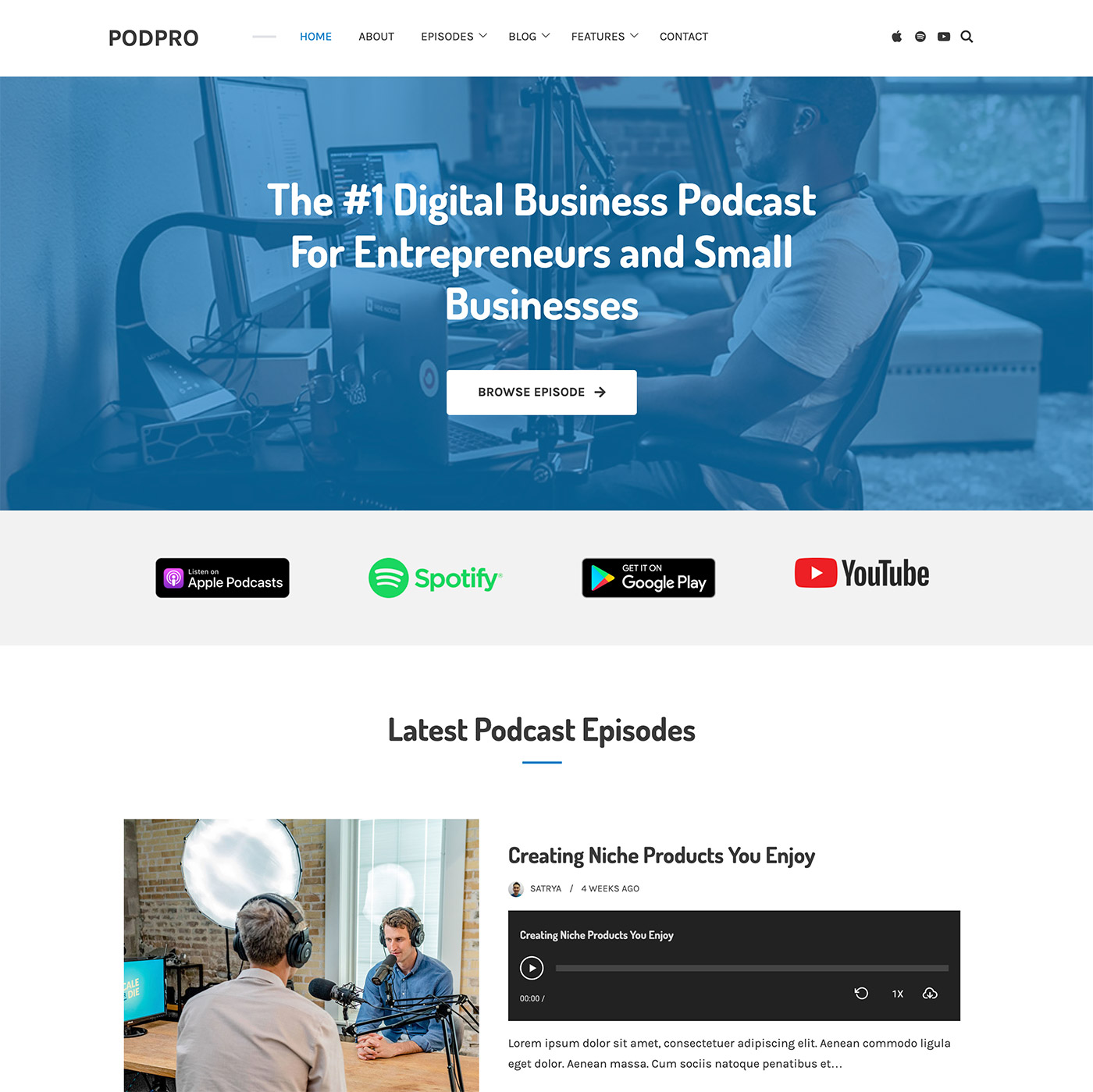 What Else is Included?
PodPro integrates with a popular podcast plugin to make it simple to upload, share, and embed an audio player for all your show episodes. It also features several prompts and links to subscribe to your podcast on all the different platforms you might make it available. From Apple Podcasts to YouTube.
You can also use a section to accept donations to support the show (or link to a Patreon or similar). Or you could add your own page with details about advertising and sponsorship.
Plus, you can use a drag-and-drop page builder (Elementor or Gutenberg) to create pages for show hosts, events, merchandise, and more.
Where Can I Get It?
If you've previously bought one of our packages, just head to the downloads page in your account area, and re-download your All Themes or Lifetime package. You'll find our new theme inside, ready to go. Our you can get your own copy of PodPro today!
We hope you enjoy it and look forward to seeing what you build with the theme!