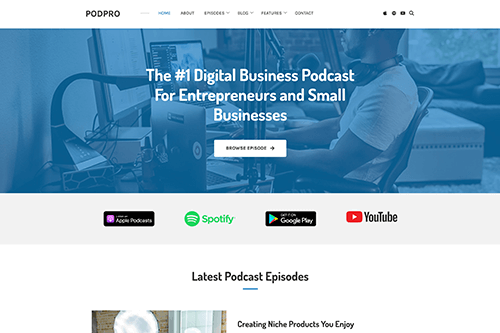 Introducing PodPro
PodPro helps to give your podcast or audio show a home on the web. It isn't enough to only rely on people finding your podcast in their app. You need to have a place for your show online too.
You can use drag-and-drop functionality to build your own podcast website layout, add a blog, show episodes, and various pages to help people connect with your hosts.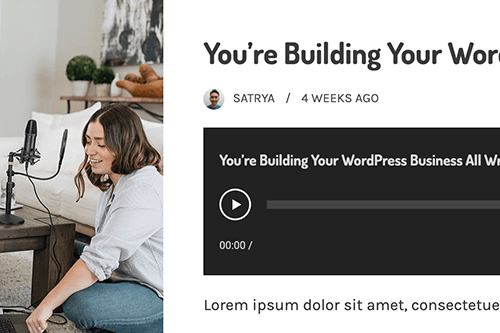 Share Episodes Online
PodPro integrates with a popular podcast plugin to make it simple to upload, share, and embed an audio player for all your show episodes.
It's the perfect way to have an individual URL for each of your episodes, share show notes, receive comments, and more.
Plus, it works beautifully on desktop or mobile.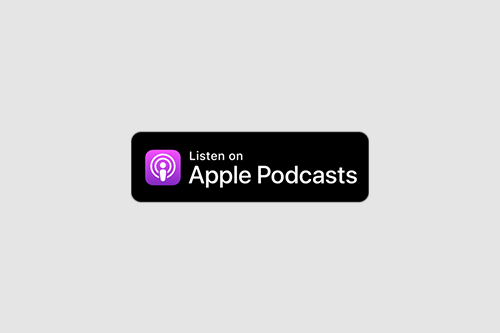 Grow Your Audience
PodPro features several prompts and links to subscribe to your podcast on all the different platforms you might make it available. From Apple Podcasts to YouTube.
You can also use a section to accept donations to support the show (or link to a Patreon or similar). Or you could add your own page with details about advertising and sponsorship.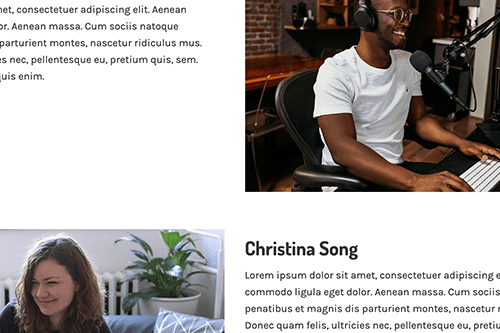 Publish a Blog, Host Pages & More
You can use a drag-and-drop page builder (Elementor or Gutenberg) to create pages for show hosts, events, merchandise, and more.
It's also easy to build a blog, create a photo gallery, let people contact the show hosts for more information, and everything else you'd expect to be able to do on your official podcast website.