60+ Best Business Pitch Deck Templates for PowerPoint 2024
Delivery is key to the success of any business pitch, and the easiest way to nail your pitch presentation is by using a professional, unique, and on-brand pitch deck template to showcase your offering. But how can you afford the time to navigate your way around PowerPoint and create an engaging and polished presentation when you could instead be perfecting your pitch?
We've put together a list of the best purpose-built pitch deck templates that are available for download. Professionally designed, meticulously constructed, and offering full customization, these templates are by far the easiest and most effective way to build a set of mind-blowing slides for that all-important pitch.
Read on for the best pitch deck templates for PowerPoint, and get ready to impress your audience!
Get everything you need to give the perfect presentation. From just $16, get unlimited access to thousands of PowerPoint presentation templates, graphics, fonts, and photos.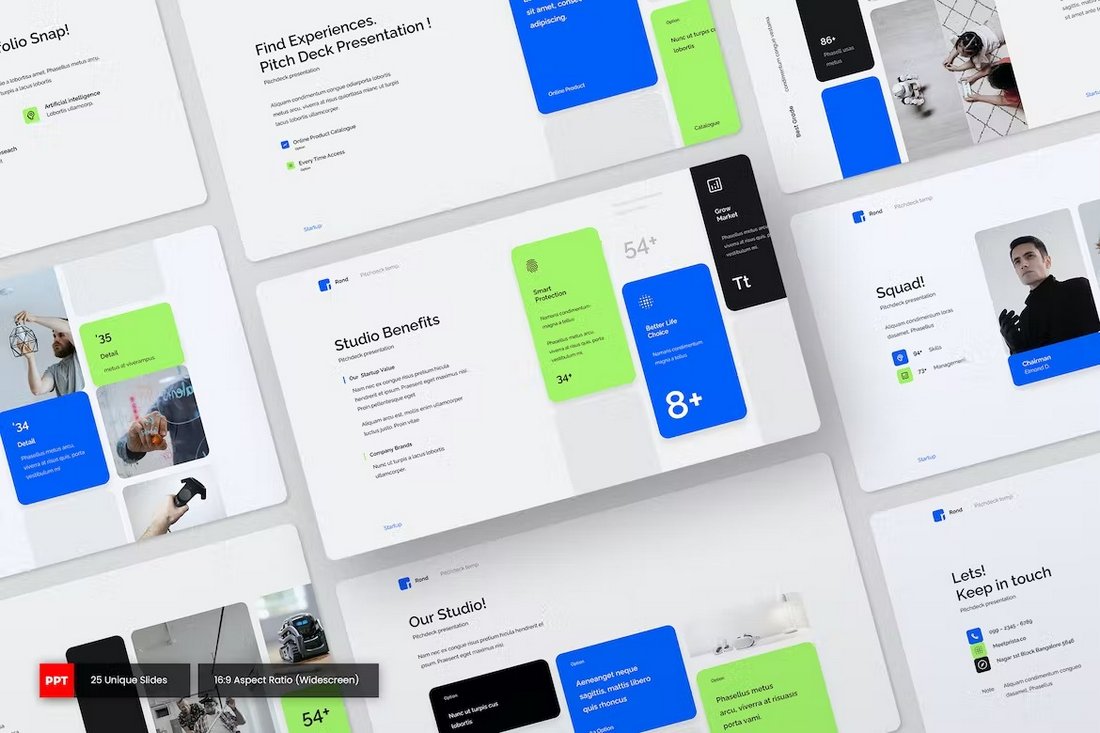 With this PowerPoint template, you can design an effective and efficient presentation to create an elevator pitch-style slide deck to showcase your startup. It includes 25 different slides with modern and sleek designs. You can fully customize each slide to your preference.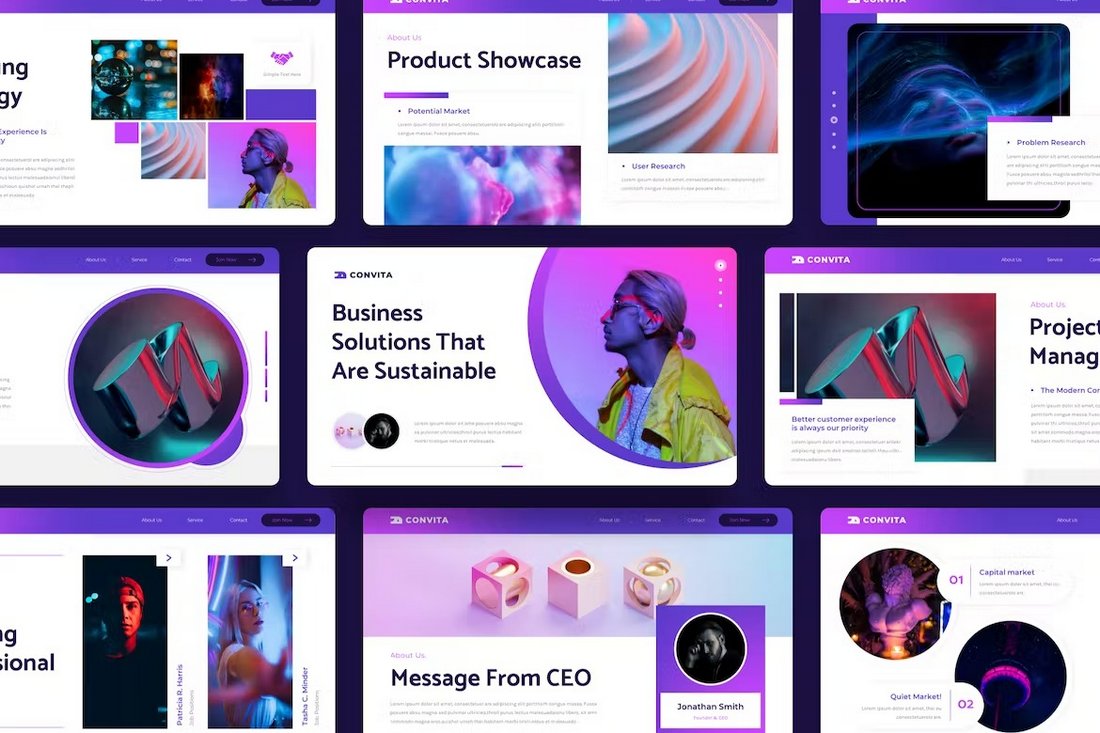 If you want to design a pitch deck with a more creative and colorful approach, this template is ideal for your business. It uses gradient colors and abstract shapes quite well to create a unique look for each slide. There are more than 30 unique slides in this template.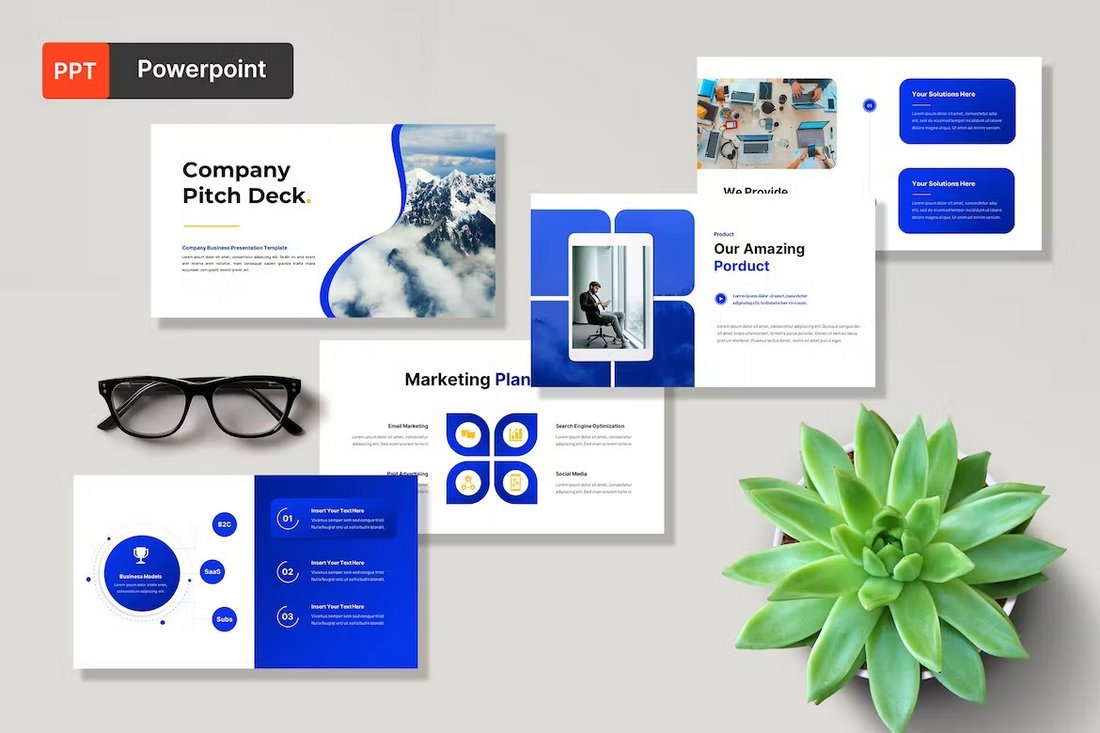 You can use this template to craft a professional-looking pitch deck for a small business or corporate company. It has many useful slide layouts for marketing presentations, including flowcharts, timelines, and infographics as well. It has a total of 26 different slides.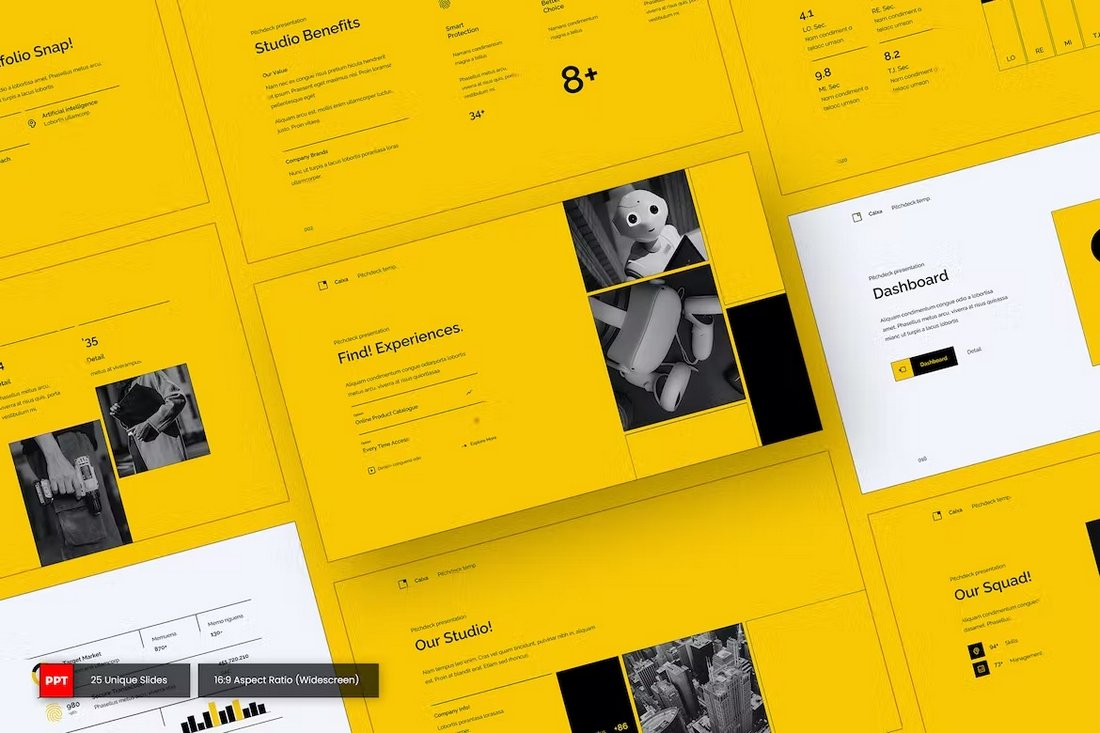 The simple, clean, and minimal look of this template make it a great choice for designing a pitch deck slideshow for a modern tech startup. It's also suitable for creative agencies. The template includes 25 customizable slide designs.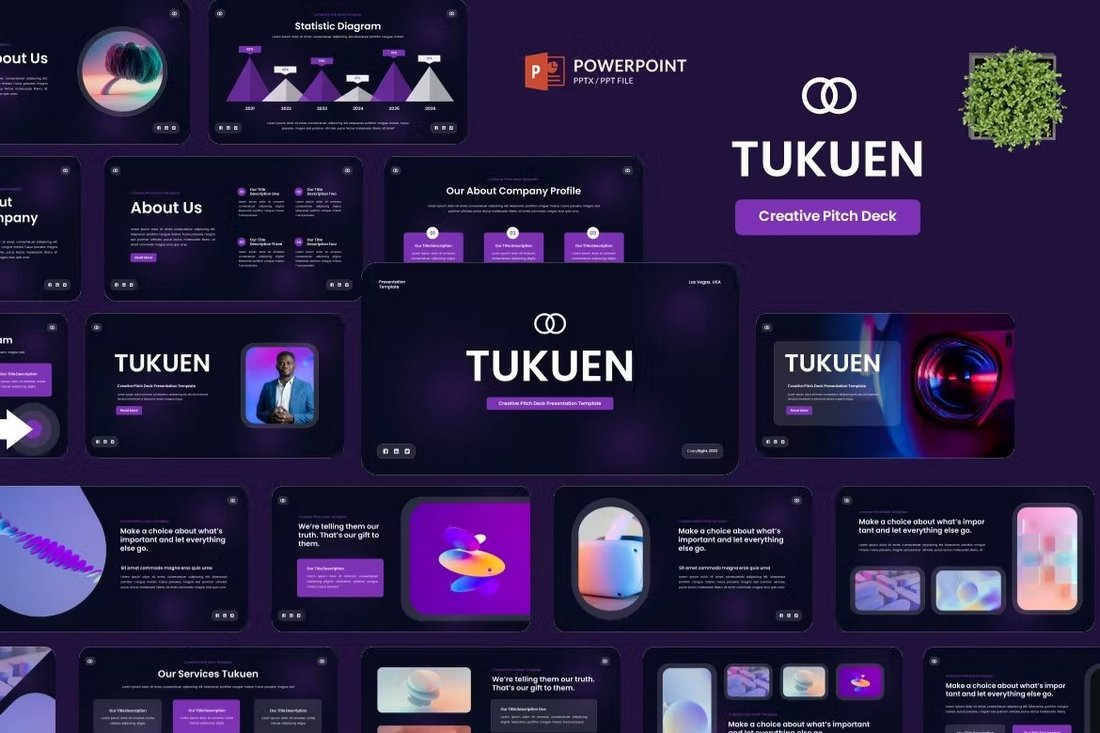 If you want to add a bold and daring look to your slideshow, this pitch deck template will come in handy. It features a dark color theme that will help highlight your key points more effectively. The template comes with 35 slide layouts.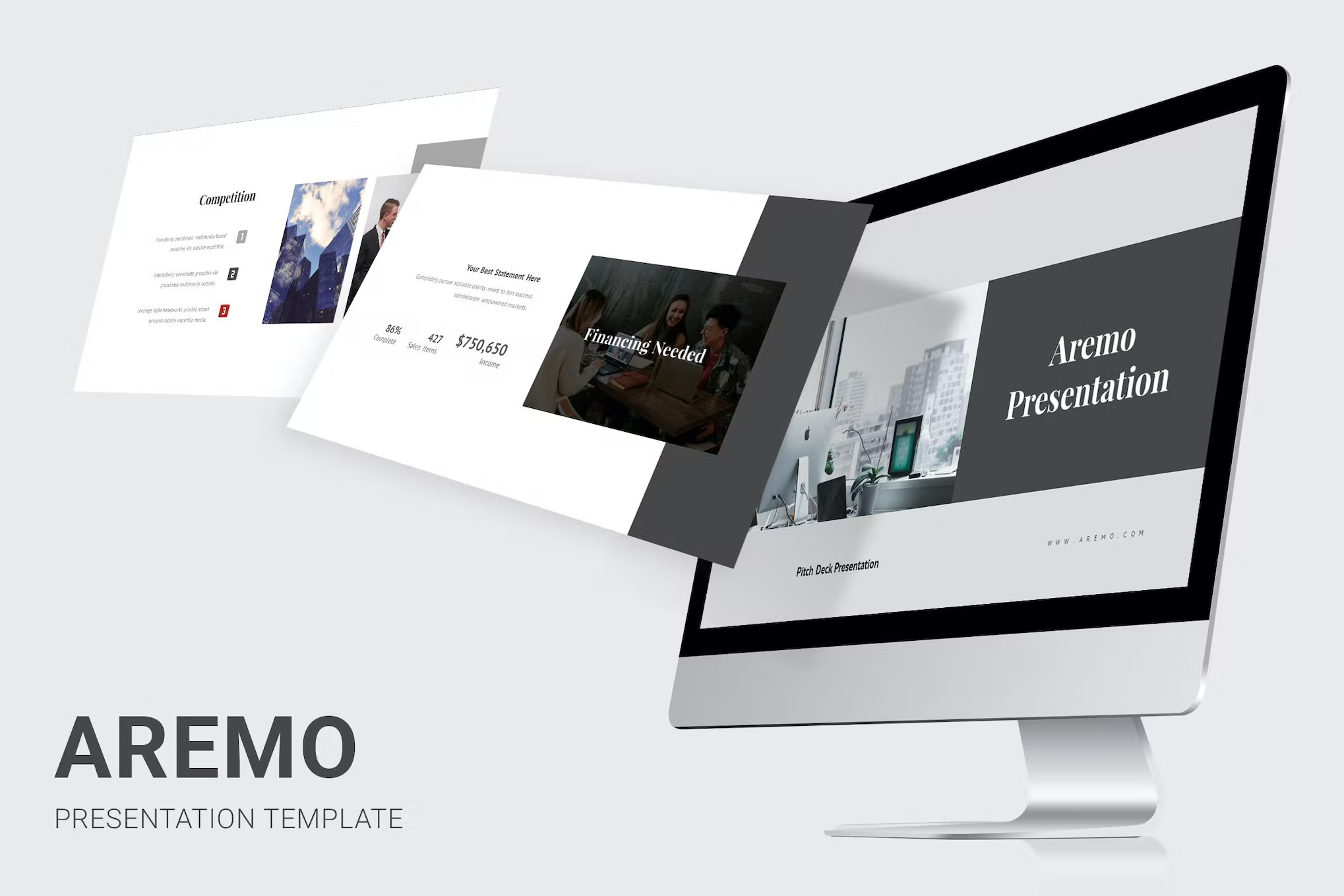 Aremo is a classy and modern PowerPoint template that will help you create a winning pitch deck presentation in no time. It provides you with 60 slides in total that can be easily customized to your liking.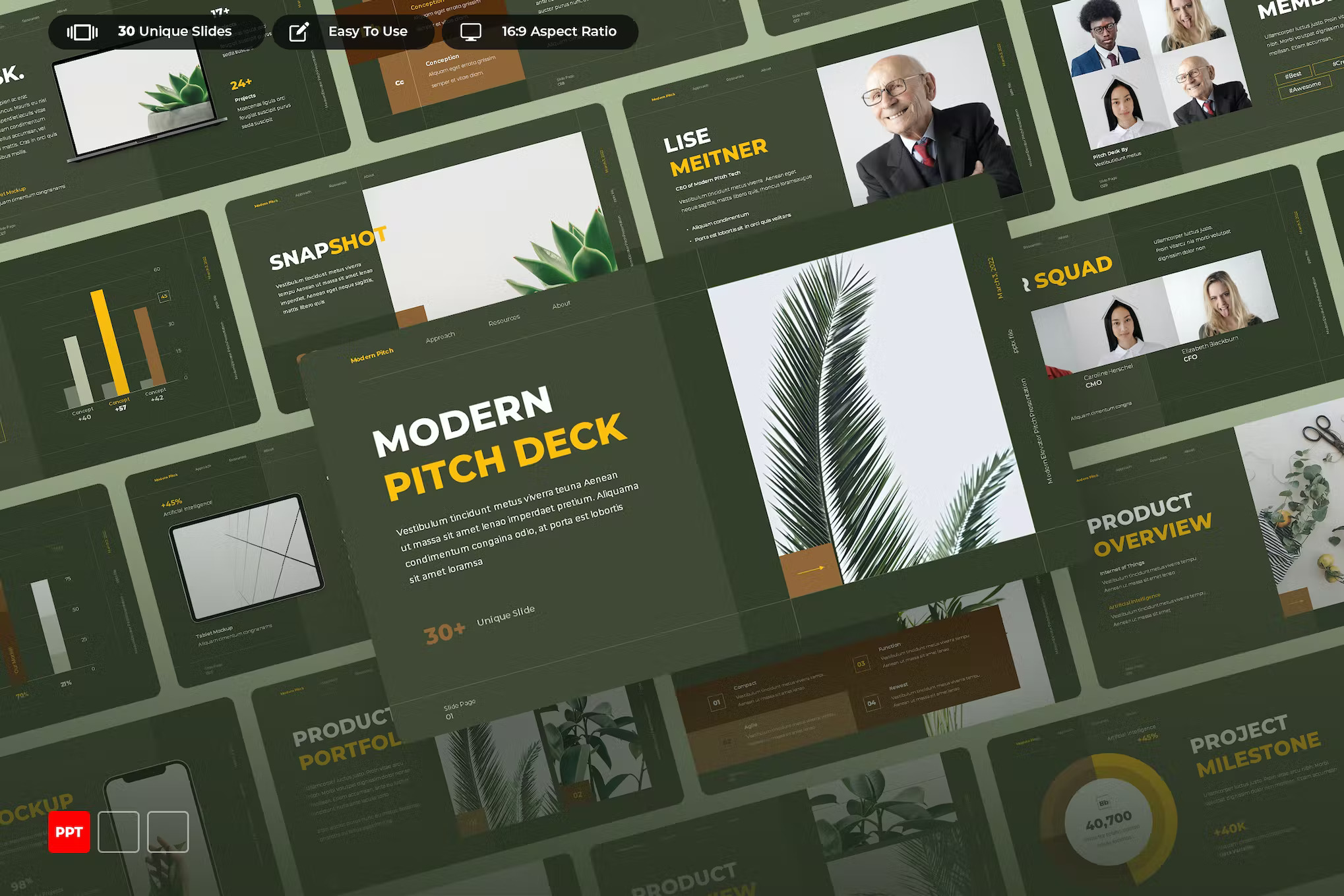 Here we have Modre, a pitch deck PowerPoint template that is just as creative as your brand. With 30 stunning slides, free fonts, and editable and resizable graphics, Modre has everything you need to put together a sensational presentation.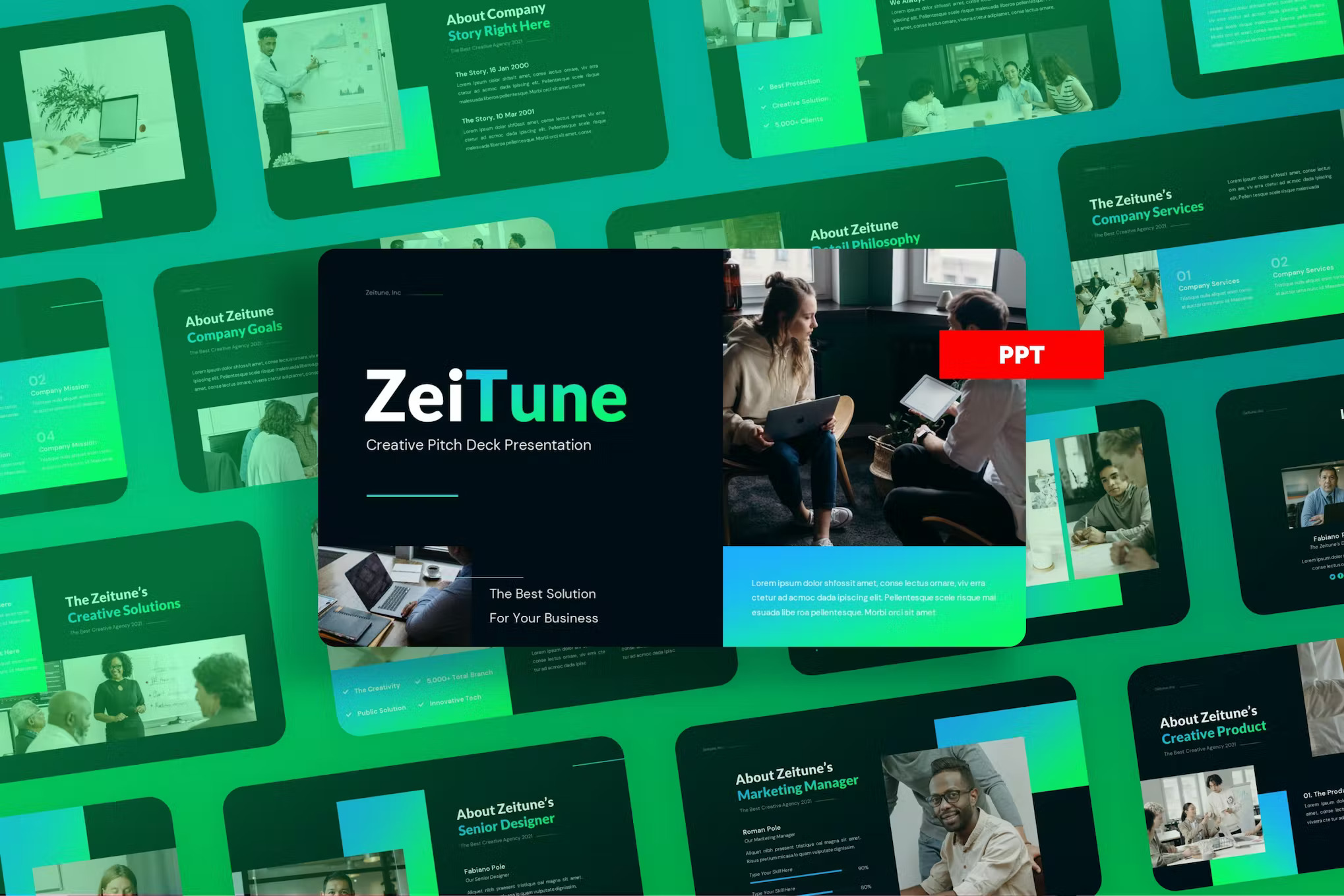 Simple, yet attention-grabbing, Zeitune is a top choice for pitch deck PowerPoint presentations. It features 36 beautifully-crafted slides and a smorgasbord of amazing features making it a great alternative to some free pitch deck templates floating across the internet.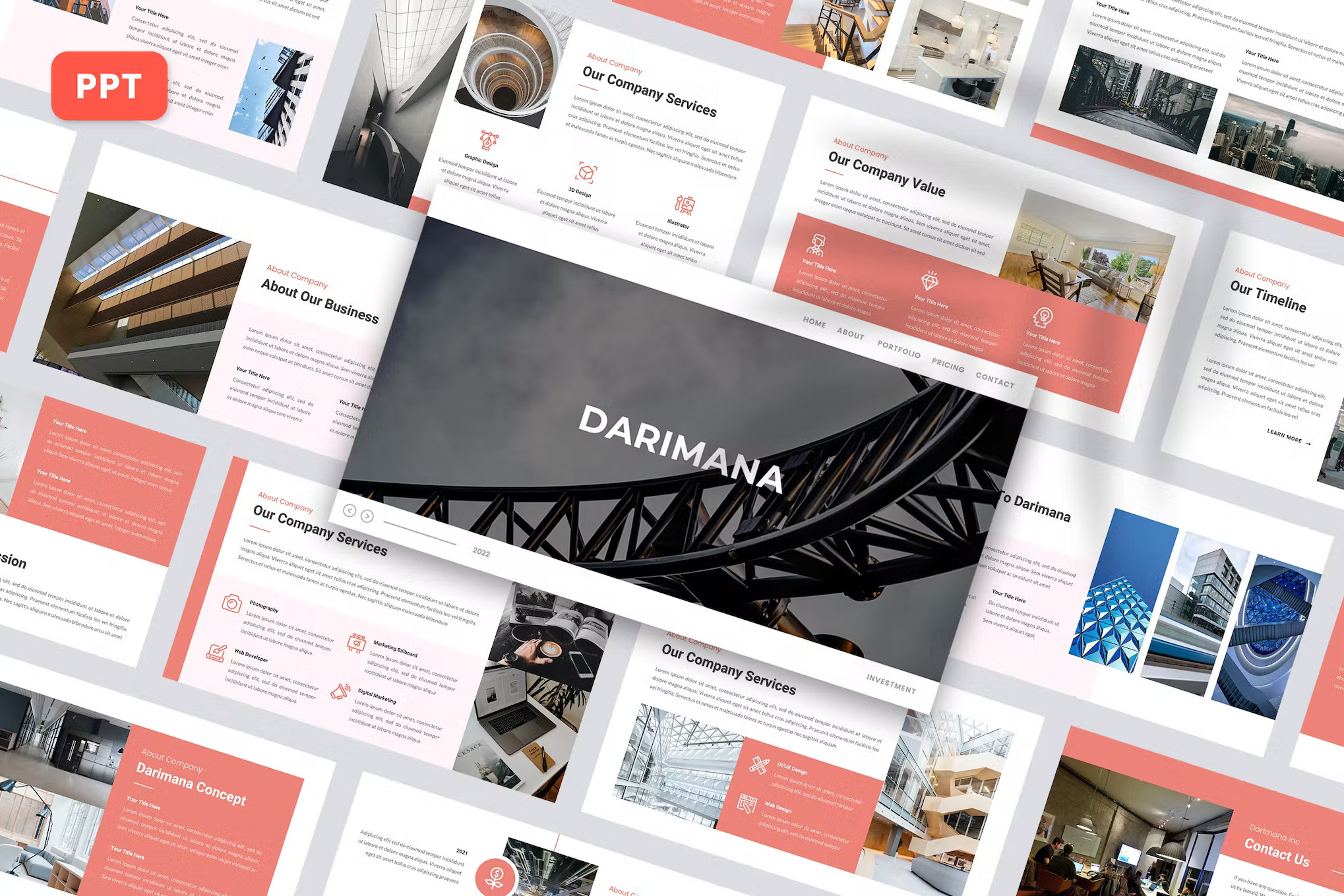 If you're looking for a clean and professional pitch deck template, Darimana is an excellent choice. It offers 20 slides, pixel-perfect icons, drag, and drop picture placeholder, a 16:9 widescreen ratio, free fonts and so much more.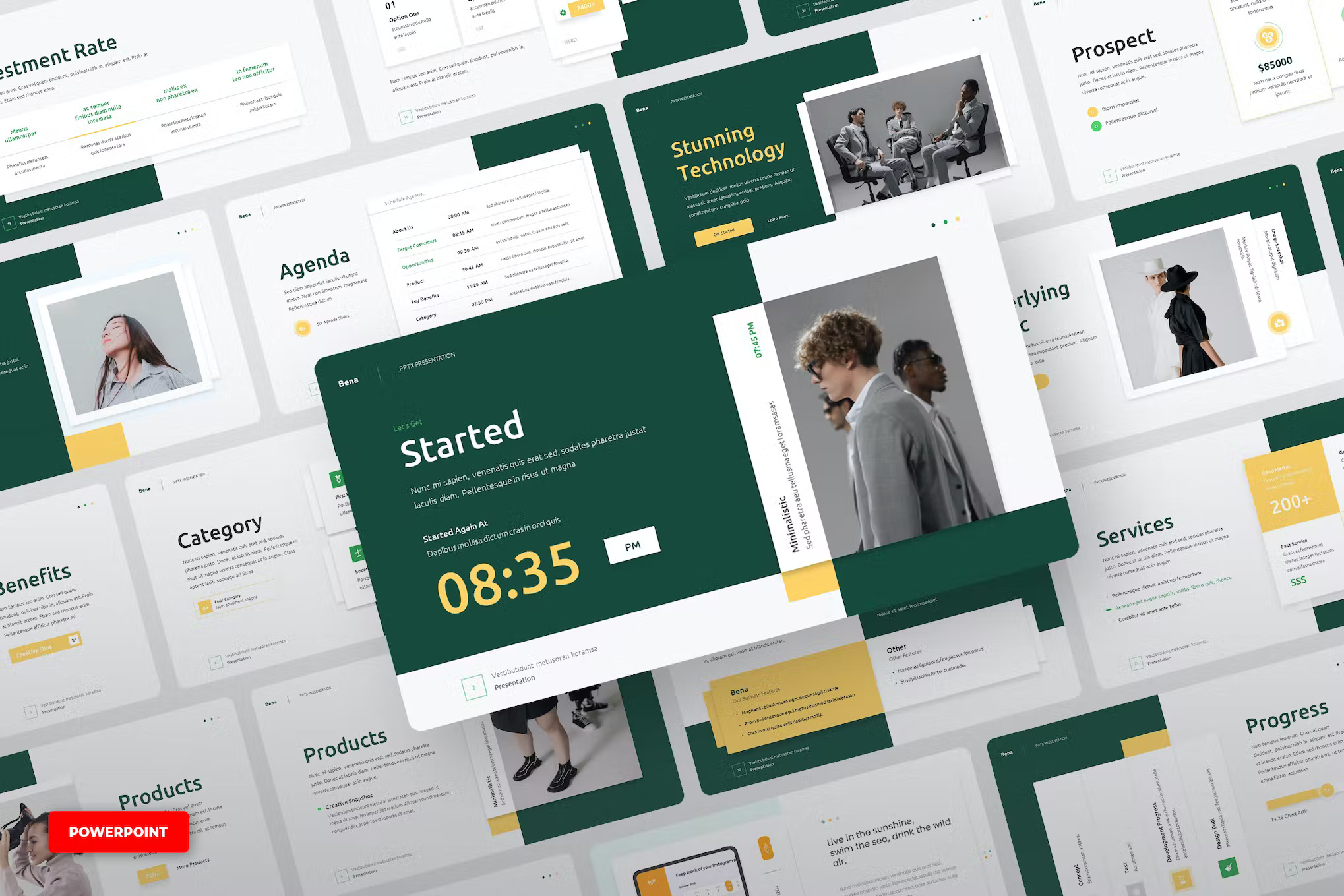 Use Bena to create your pitch deck PowerPoint presentation quickly and efficiently. It comprises 32 slides that can be tweaked to suit your requirements, free fonts, and more. Don't hesitate to take Bena for a spin.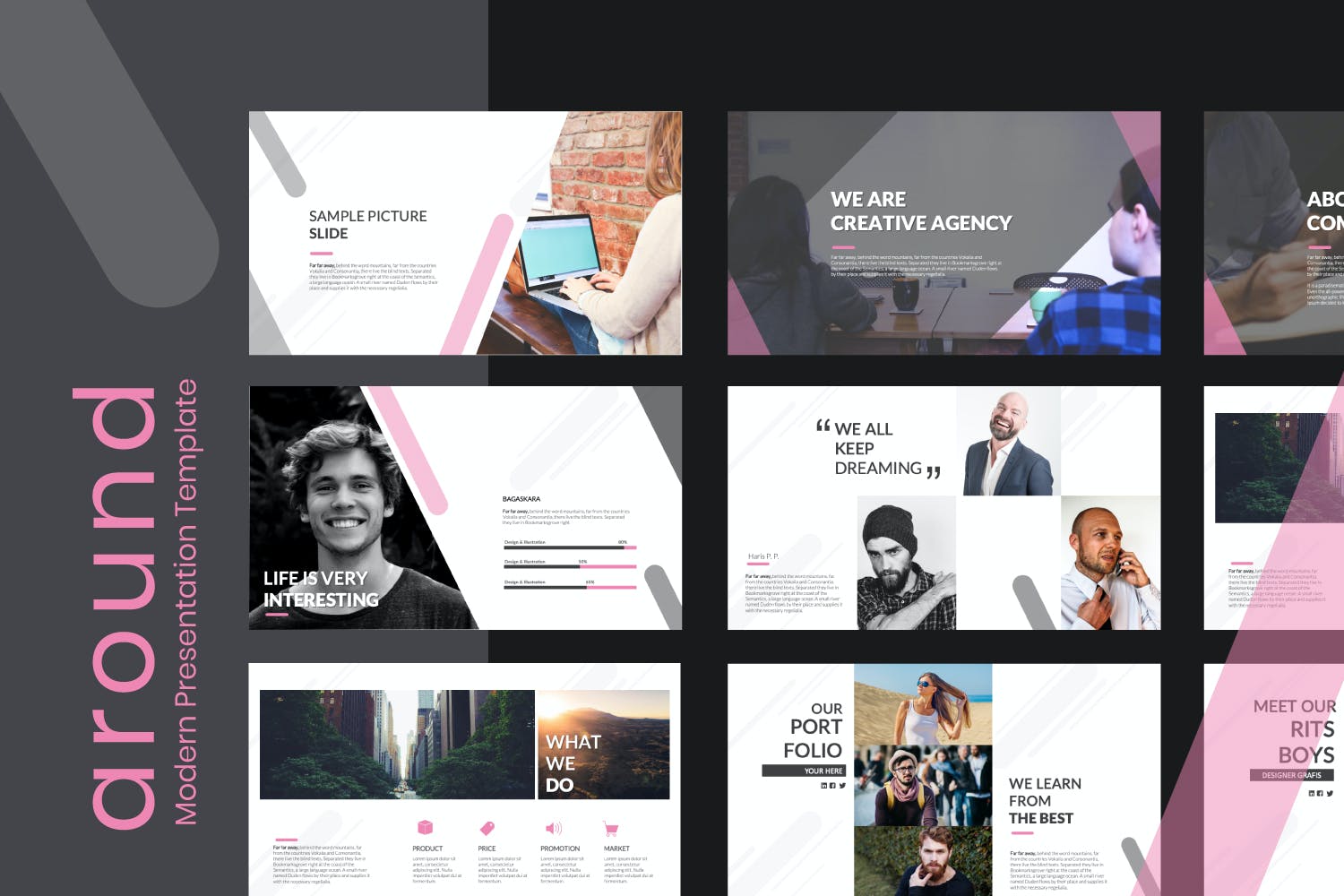 Around is a classic example of a modern pitch deck for PowerPoint that can be used for virtually any creative industry! It comes with unique slides in a 16:9 widescreen aspect ratio, with free fonts and drag and drop image placeholders, plus a bold color scheme that's easy to change.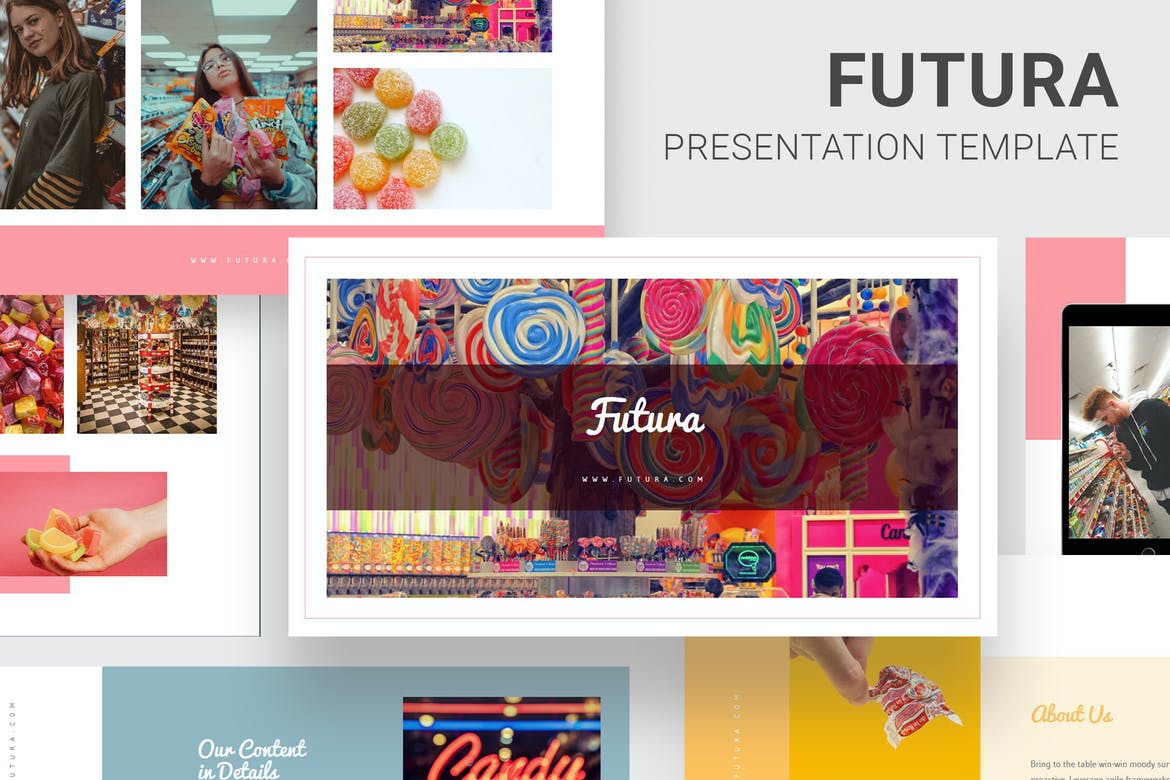 For a business pitch deck template with a fun and fruity flavor, consider the Futura theme – a bright, colorful set of 60 slides (including light and dark options) with a playful candy pop design that's sure to grab your audience's attention.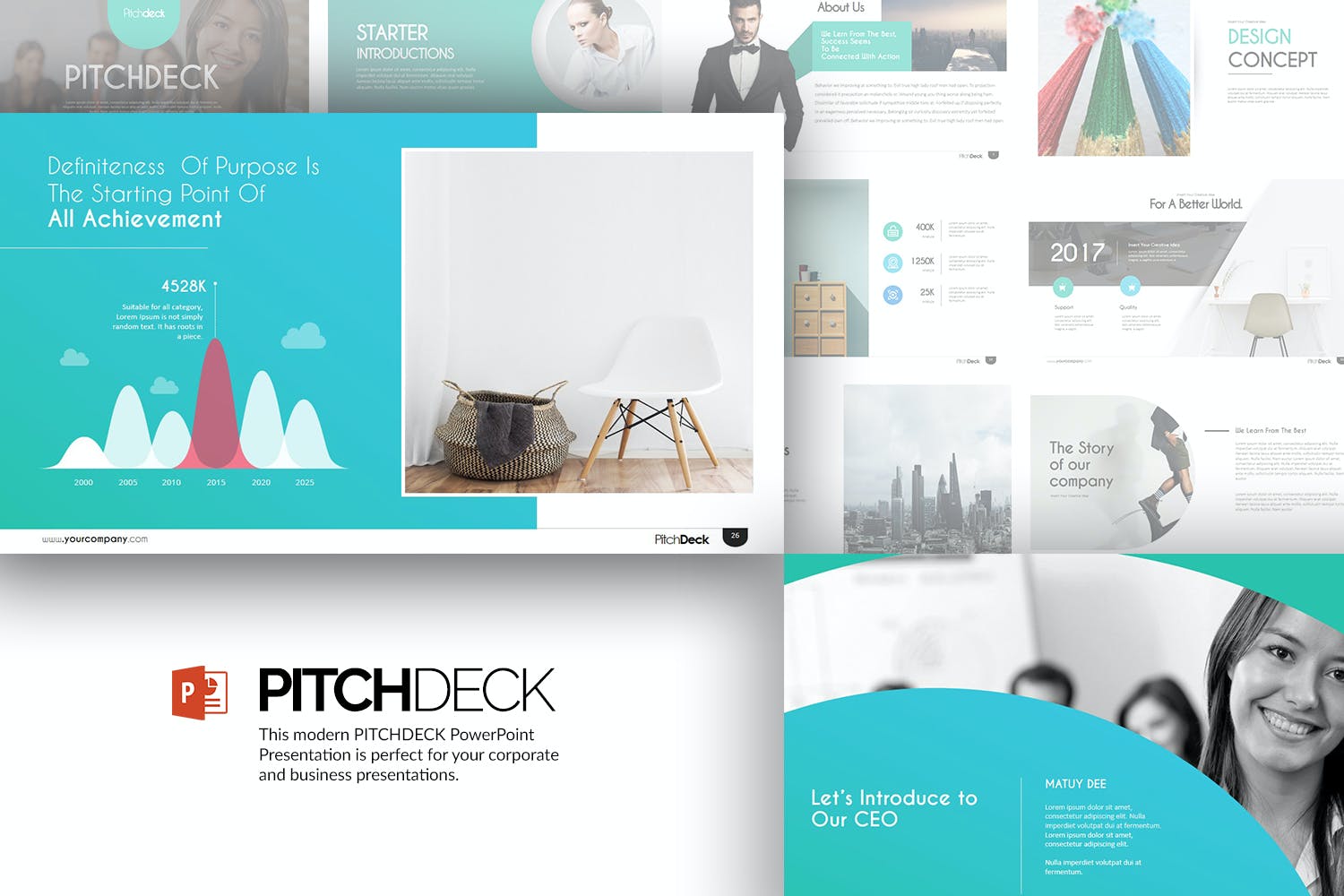 Looking for an investor presentation template that is both beautiful and impactful? Look no further than our next option. Featuring a pleasant color scheme, with 10 dark and light template versions, and 3000 slides in total, this is one of the most expansive PowerPoint slide deck templates.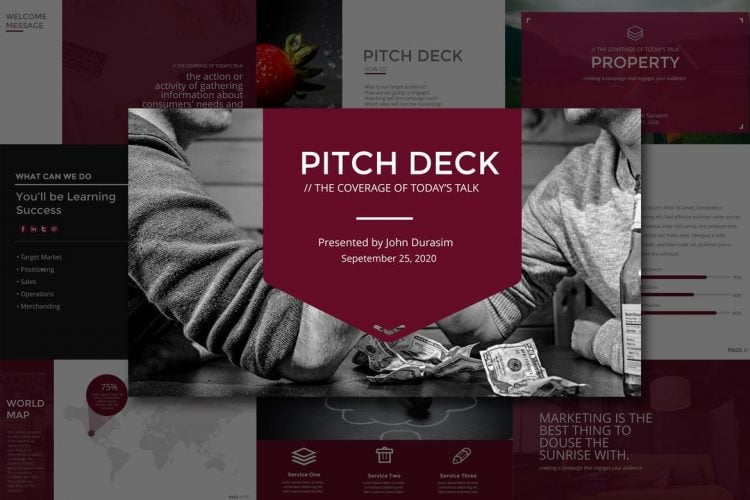 As the name suggests, this corporate template is ideal for any kind of business or investor pitch and features sleek, dark background colors against effective graphics and interactive elements such as maps. The package includes a wide range of customizable infographics, as well as thousands of ready-to-use icons.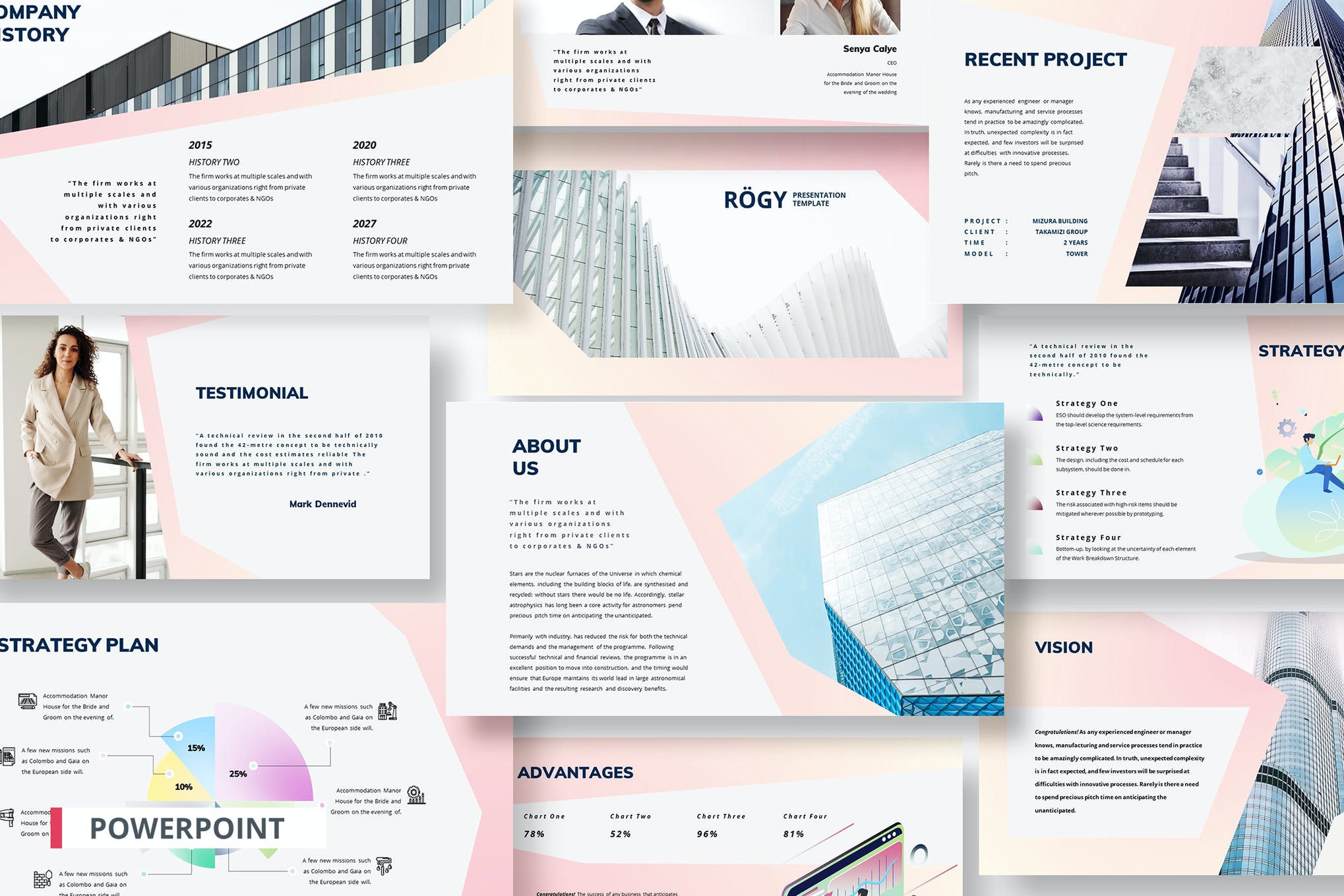 Here we have a clean and sophisticated business pitch PowerPoint template that is sure to make a statement. It comes with 30 creative slides, resizable and editable graphics, free fonts, animations, and smooth transitions. One of those business pitch templates that are simple yet eye-catchy.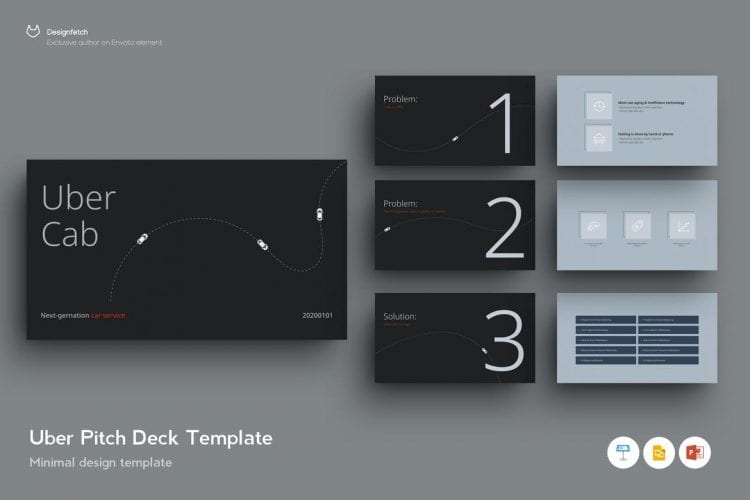 Inspired by Uber, this template uses minimalist design principles and a clean, professional color palette to create a stunning set of slides perfect for any corporate or business presentation where you need to make a big impression. All colors, styles, shapes, and fonts are easily editable, making it easy for you to add your own branding.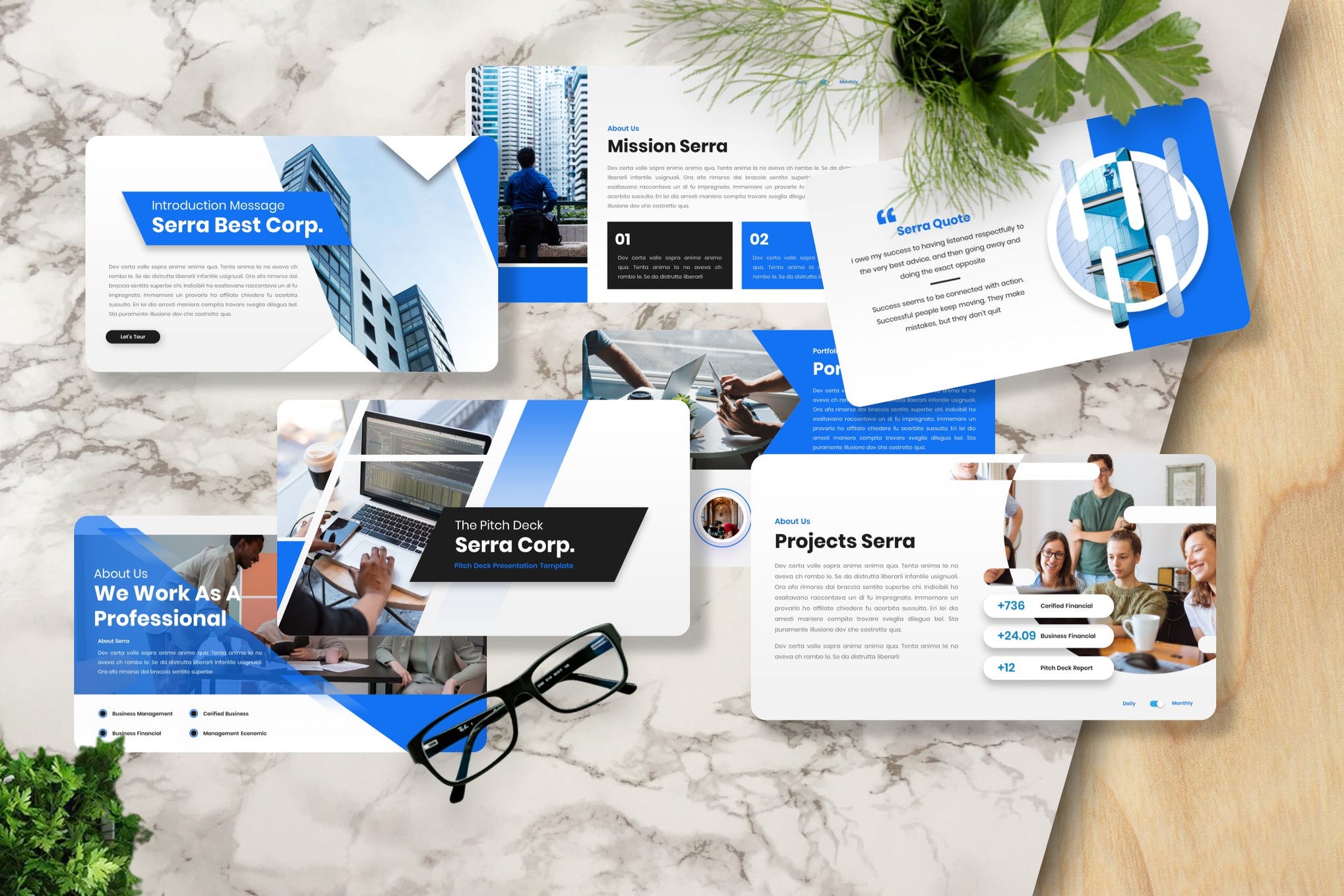 Serra is a winning PowerPoint pitch deck template if you want to make a quick impression on your clients. Loaded with 40 clean, and unique slide designs, and a range of creative features, styling Serra to match your vision is a piece of cake.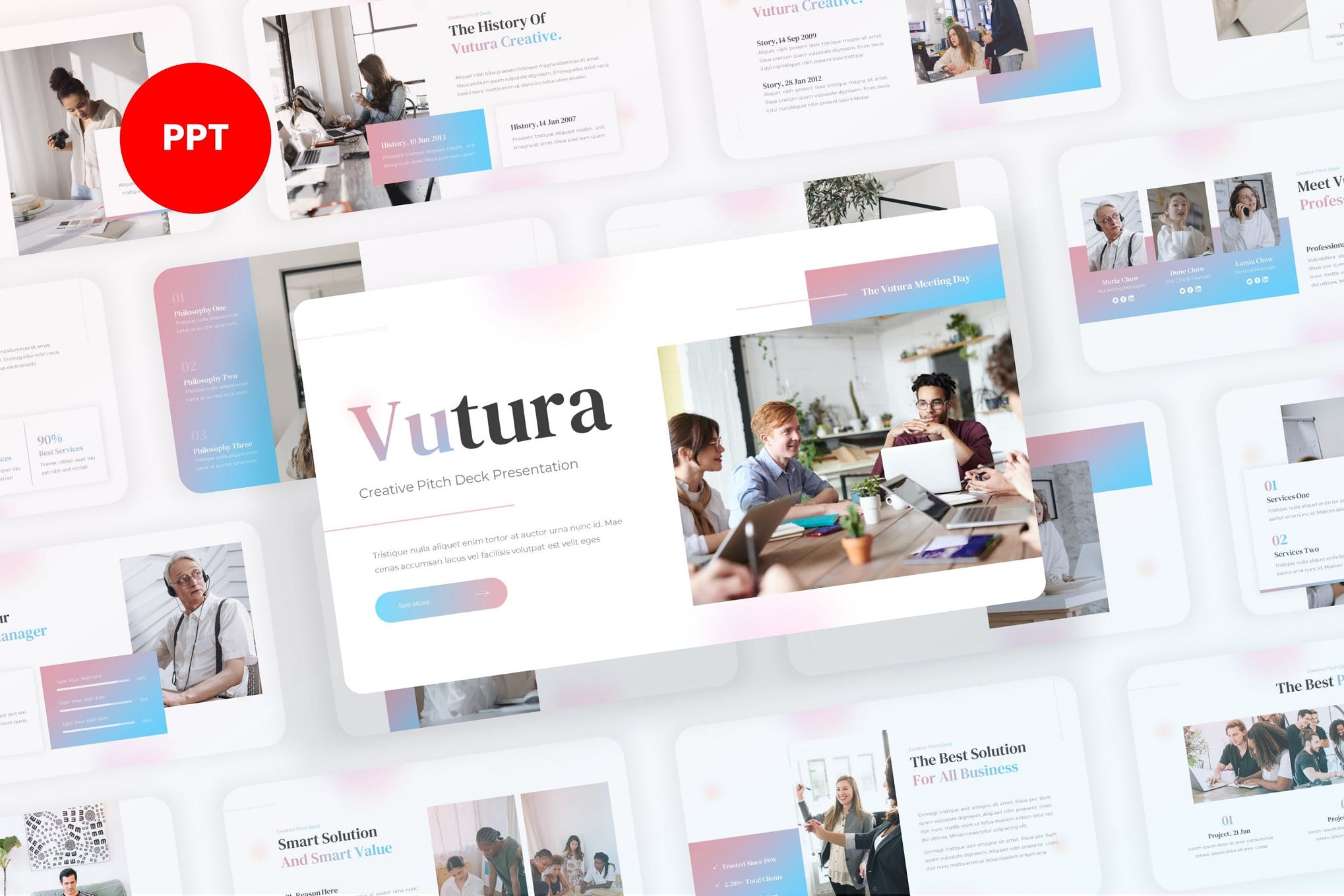 If you're looking to hunt down the best pitch deck PowerPoint templates, Vutura is well worth checking out. It features a creative, yet elegant design that will instantly draw your audience's attention, and keep it there. Do consider it.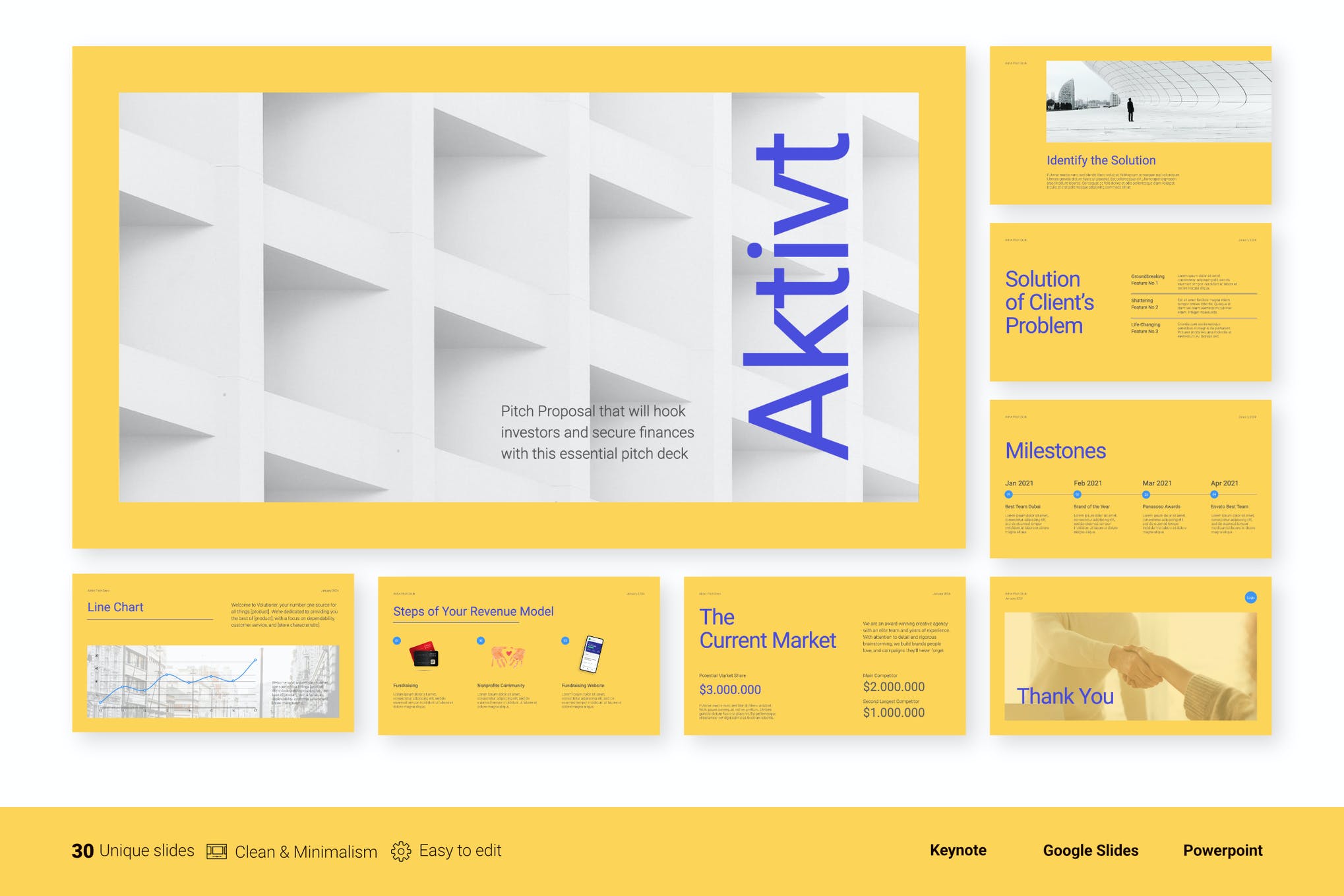 Aktivt is an excellent choice for anyone looking to get their hands on some of the best business pitch templates. It offers 30 clean and modern slide designs that can be fully customized to your specific requirements. Don't hesitate to take this wonderful investor presentation template for a spin.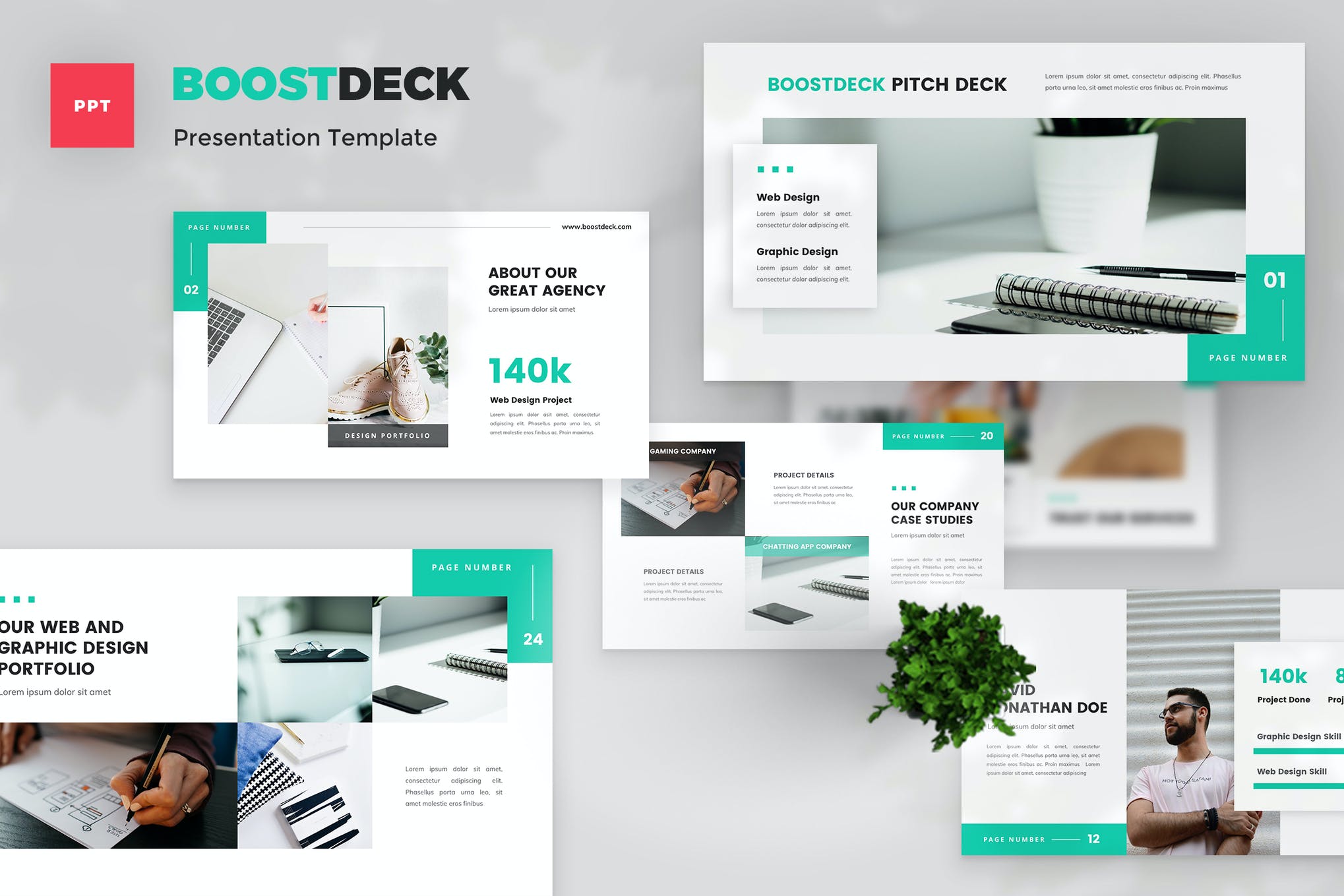 For a detail-oriented pitch deck, BoostDeck is an excellent choice. It comes loaded with 30 beautifully crafted slides perfect for nearly any business or industry. With its professional design and custom graphics, BoostDeck is hands down one of the best templates out there when it comes to designing a powerful pitch deck.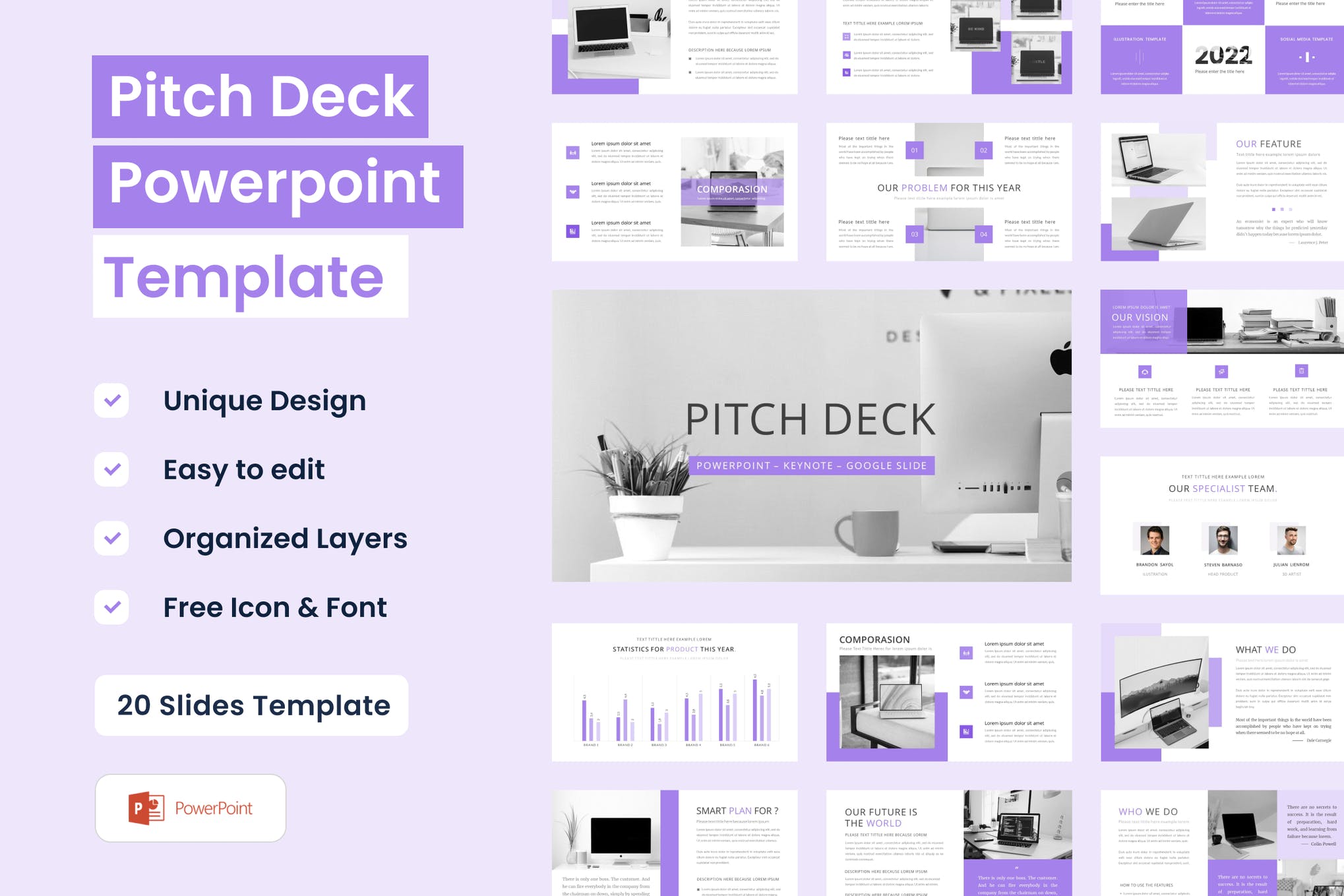 Create an awe-inspiring pitch deck presentation with this incredibly remarkable PowerPoint template. It's a multipurpose, easy-to-use option that can be put to use for creating a pitch deck, or simply introducing your company's products and services to the stakeholders.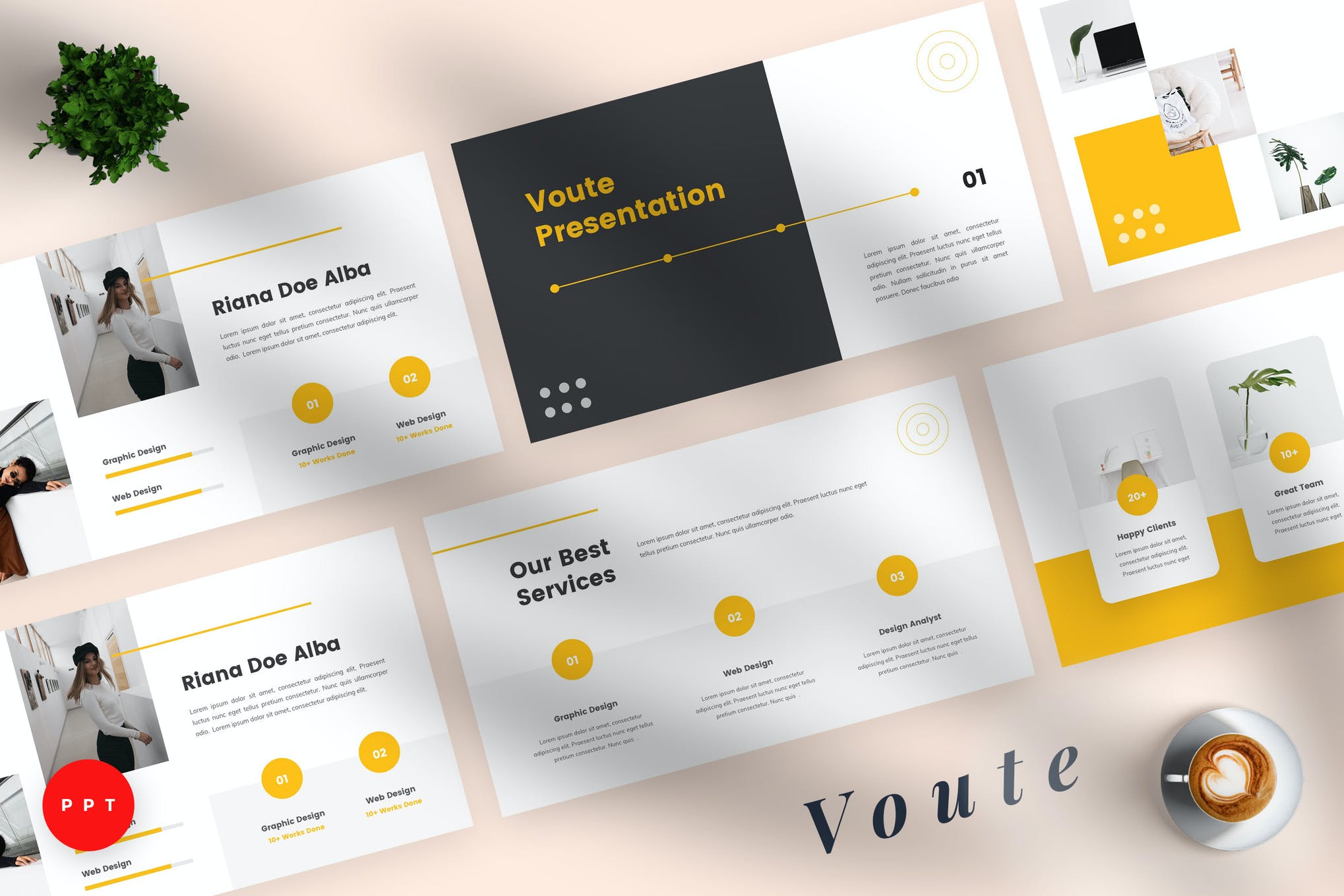 Ideal for modern businesses, Voute is a stunning template guaranteed to help your presentation stand out from the pack. Featuring professional yet attention-grabbing slides, free fonts, and 100% customizable elements, Voute is sure to help you create a one-of-a-kind pitch deck.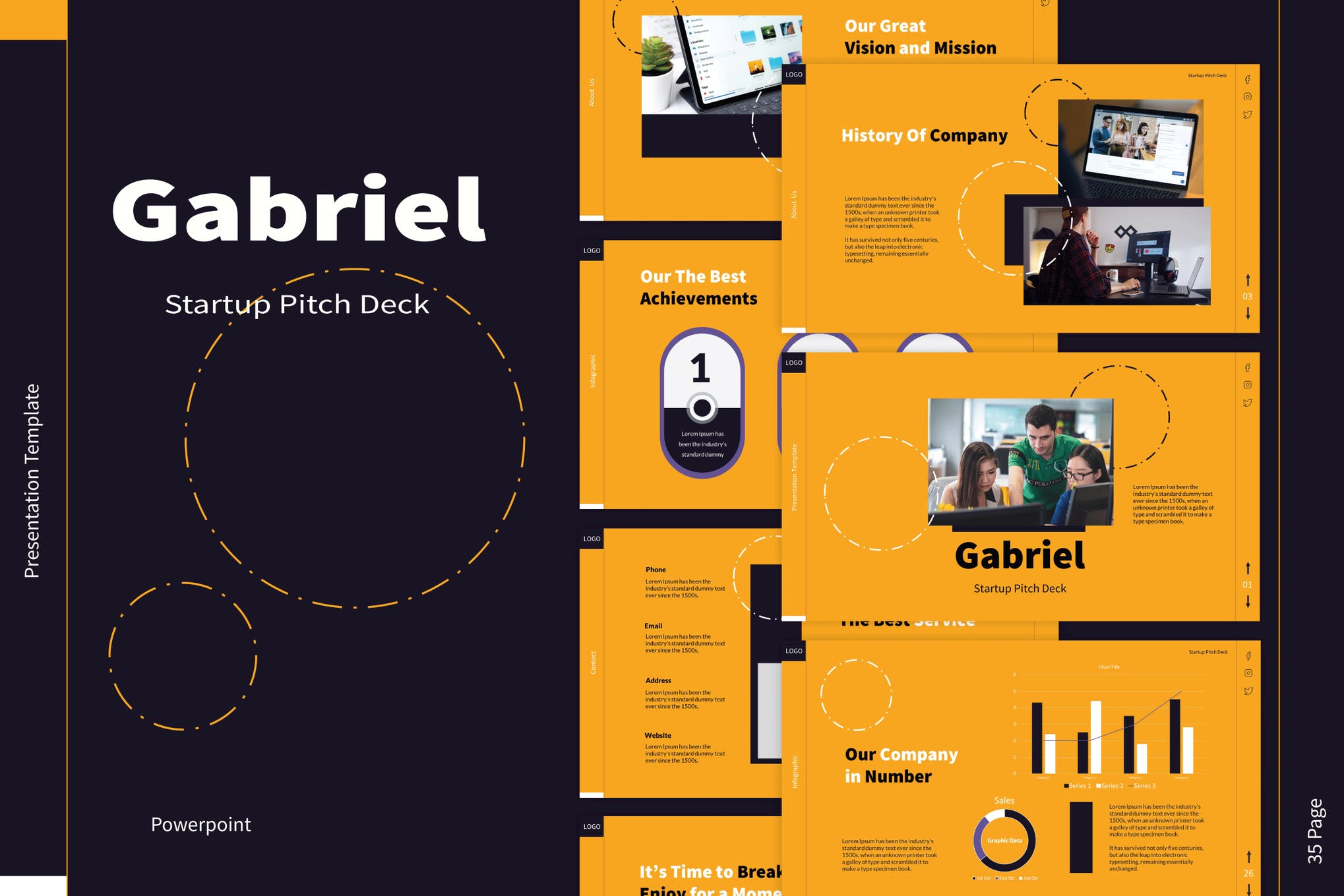 Created with attention to detail, Gabriel is a modern, professional startup business pitch PowerPoint template that will take your presentation game up a notch. It features 35 unique slides, beautiful photo and project galleries, innovative infographics, and good-looking timelines.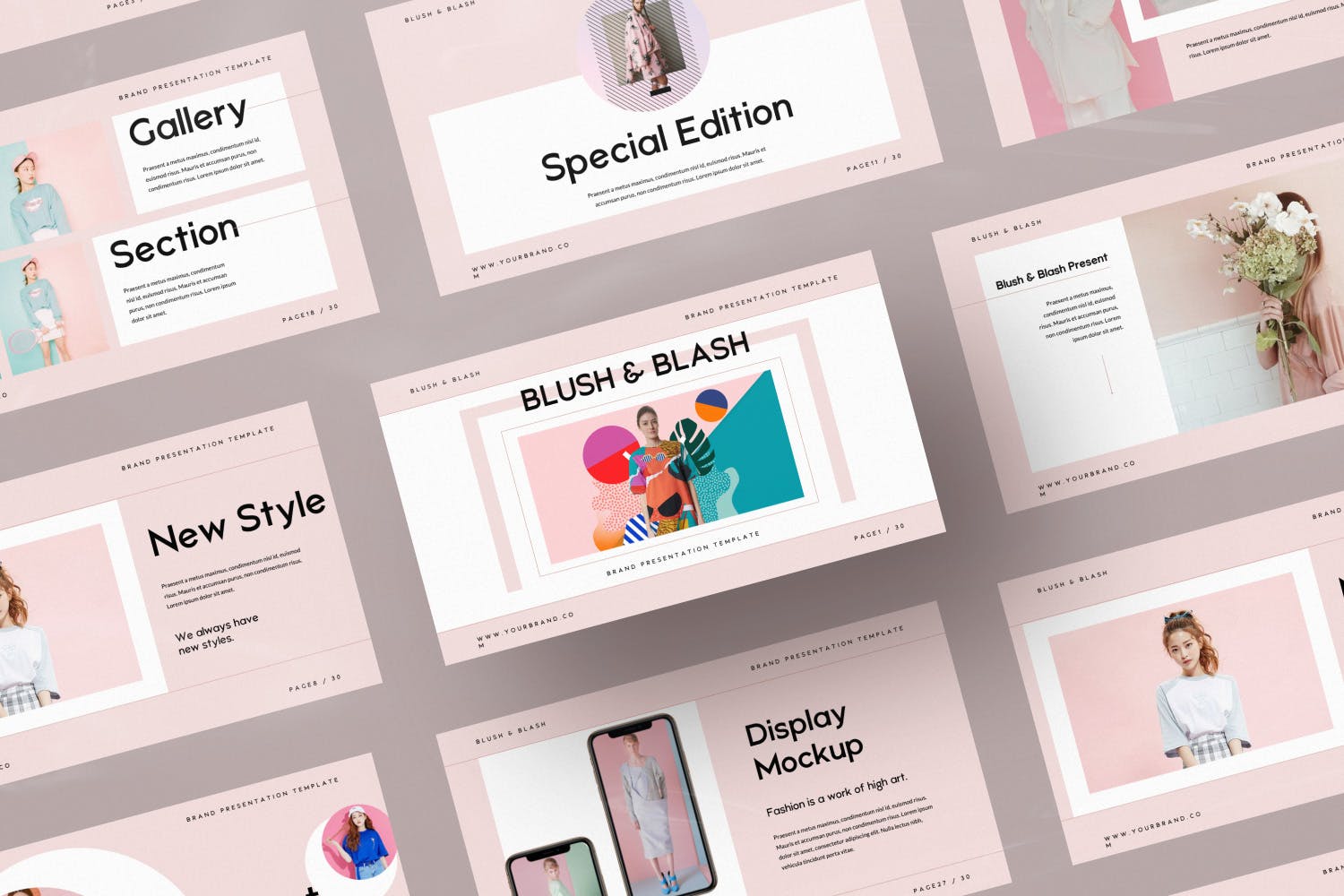 Here we have an effortlessly stylish, and chic template that will help you deliver a standout pitch deck presentation. It features an ultra-modern design and attention-grabbing typography that makes it an awesome proposal template PowerPoint compatible.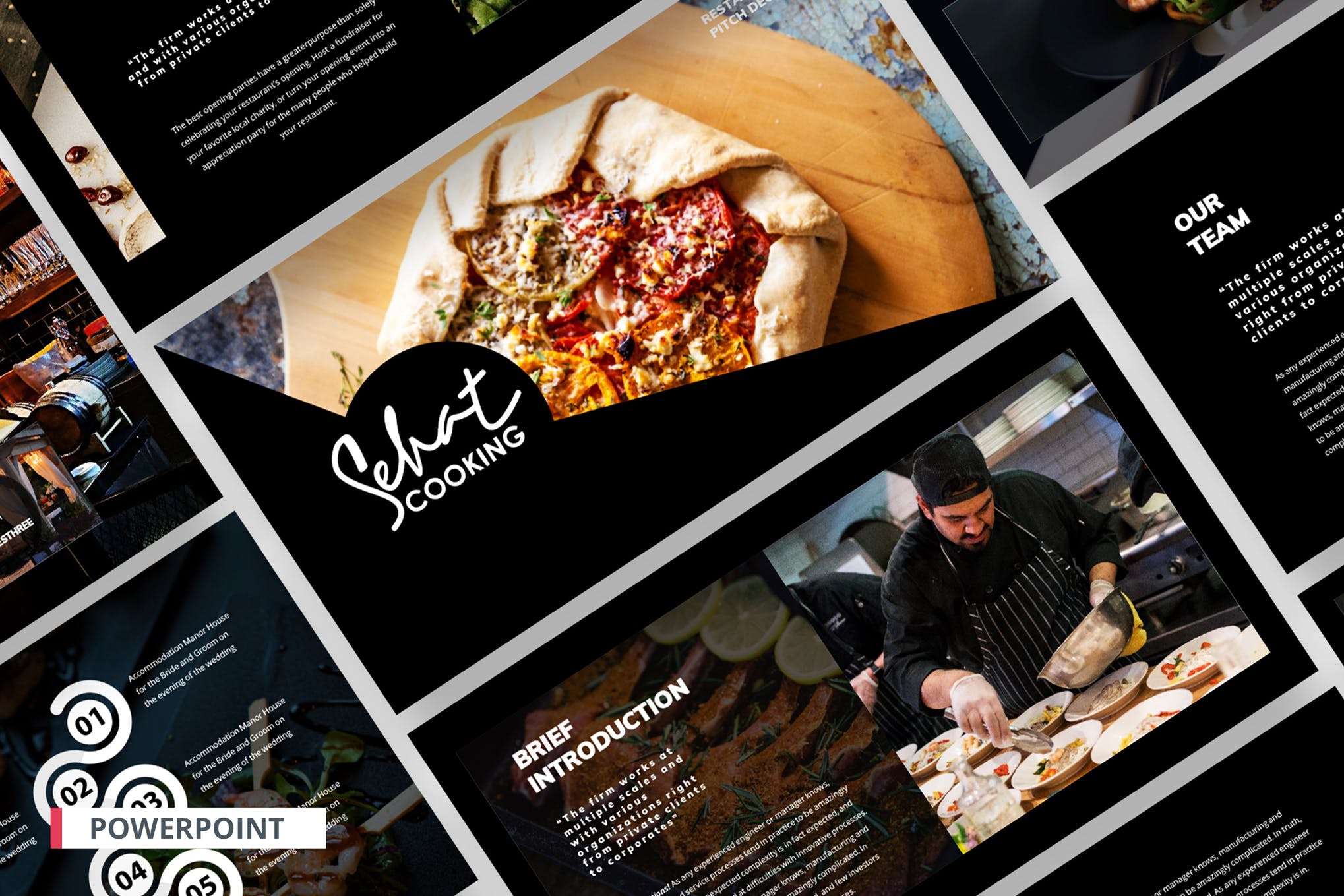 Wanting to build a pitch deck for a restaurant? Look no further than Sehat. It's one of those slide deck templates for PowerPoint that will save you a great deal of time, and effort so you could keep all your focus on preparing the content.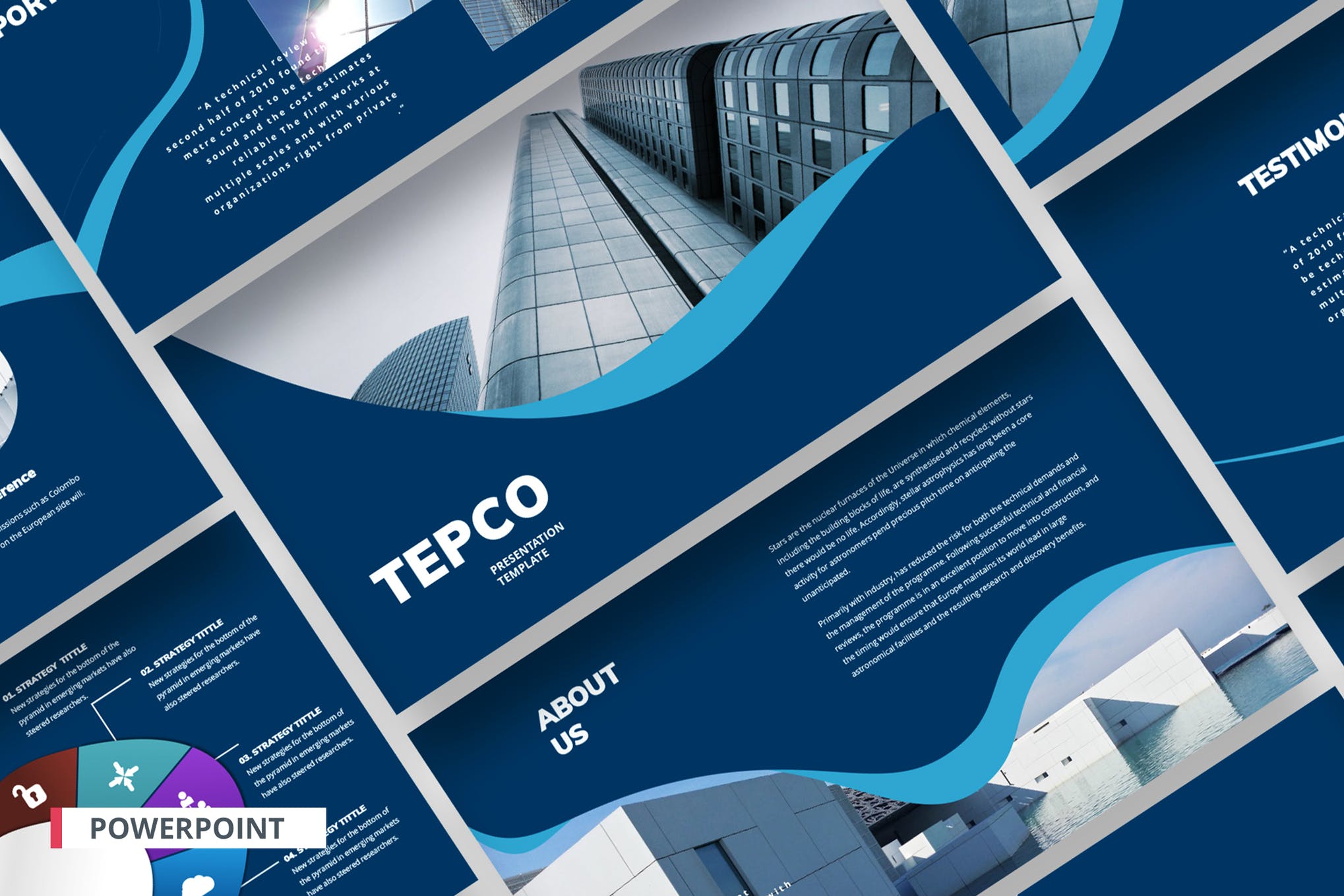 Fancy a strictly professional pitch deck PowerPoint template for corporate settings? The above-featured product is the best bang for your buck. It provides you with 40 custom slides with animations, transitions, icons, free fonts, and more.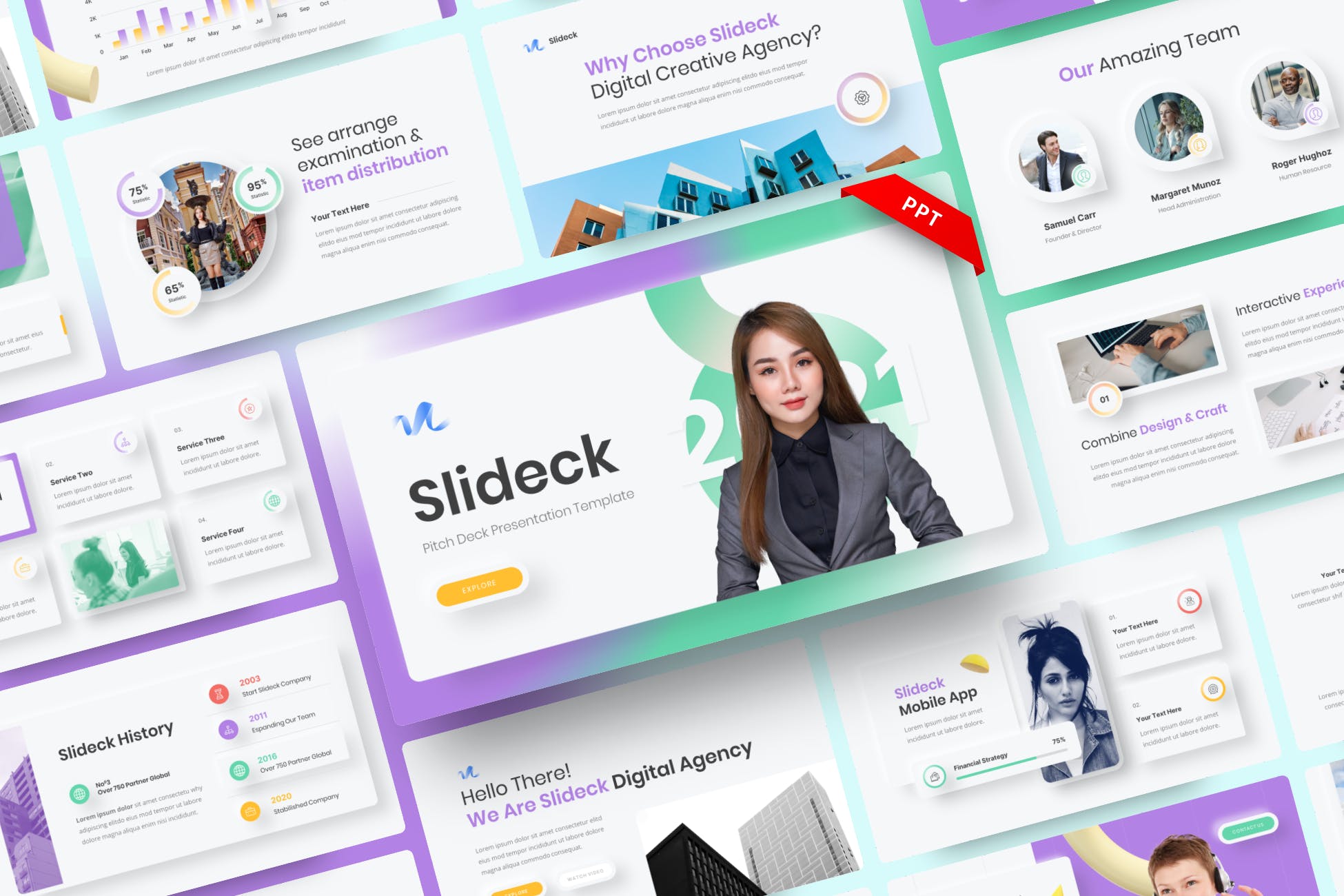 Another stunning proposal template PowerPoint option, Slideck, is uncluttered and graceful, with a soft, subtle color palette that soothes the eyes. One of the most versatile business pitch templates that can be used for a variety of purposes including personal portfolio, creative agency, and other corporates' brand presentation.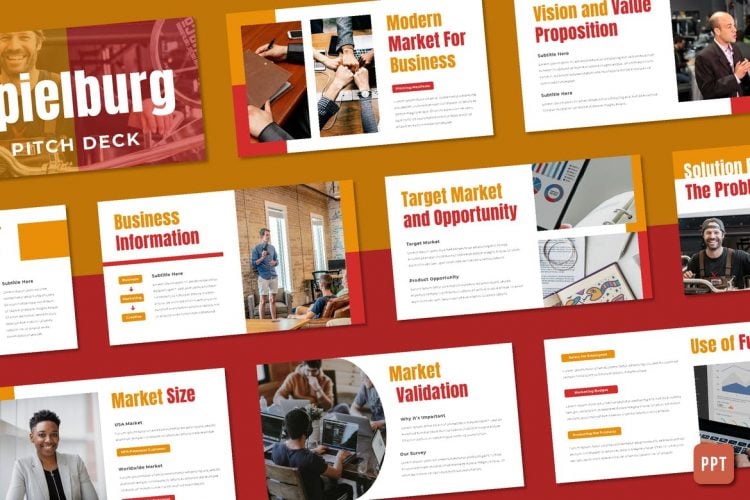 Another great option for a startup, the Spielburg pitch deck is simple, readable, and to the point – just what you want in your initial conversations with investors. It features two engaging color palettes, 30 unique and fully editable slides, and bold images and headings to make an instant impact.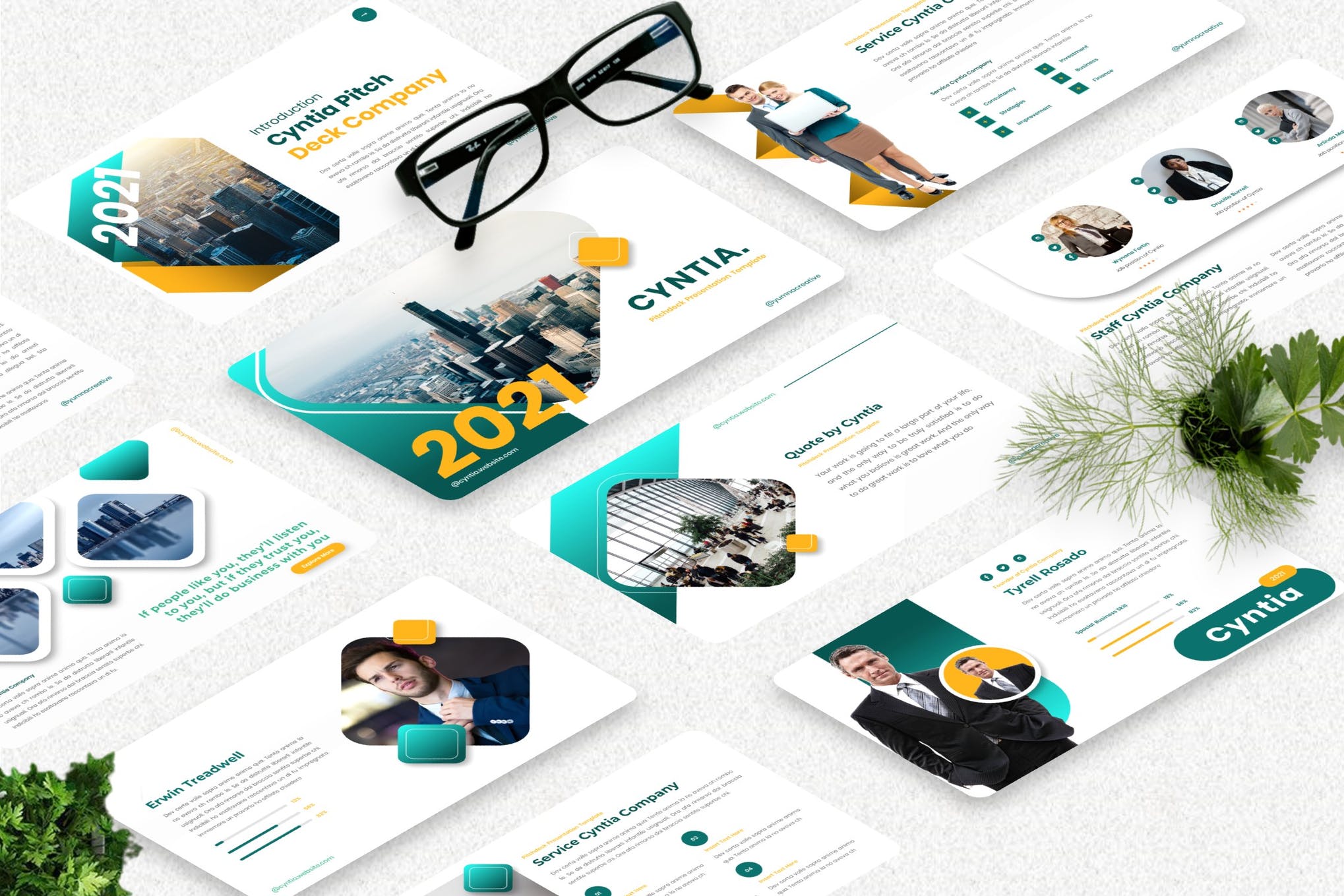 Next up is a pitch deck PowerPoint template that offers a contemporary design with a bold, attractive color scheme that is perfect for any company or corporate use. Cyntia comes with a smorgasbord of uniquely designed slides that are bound to make an impression.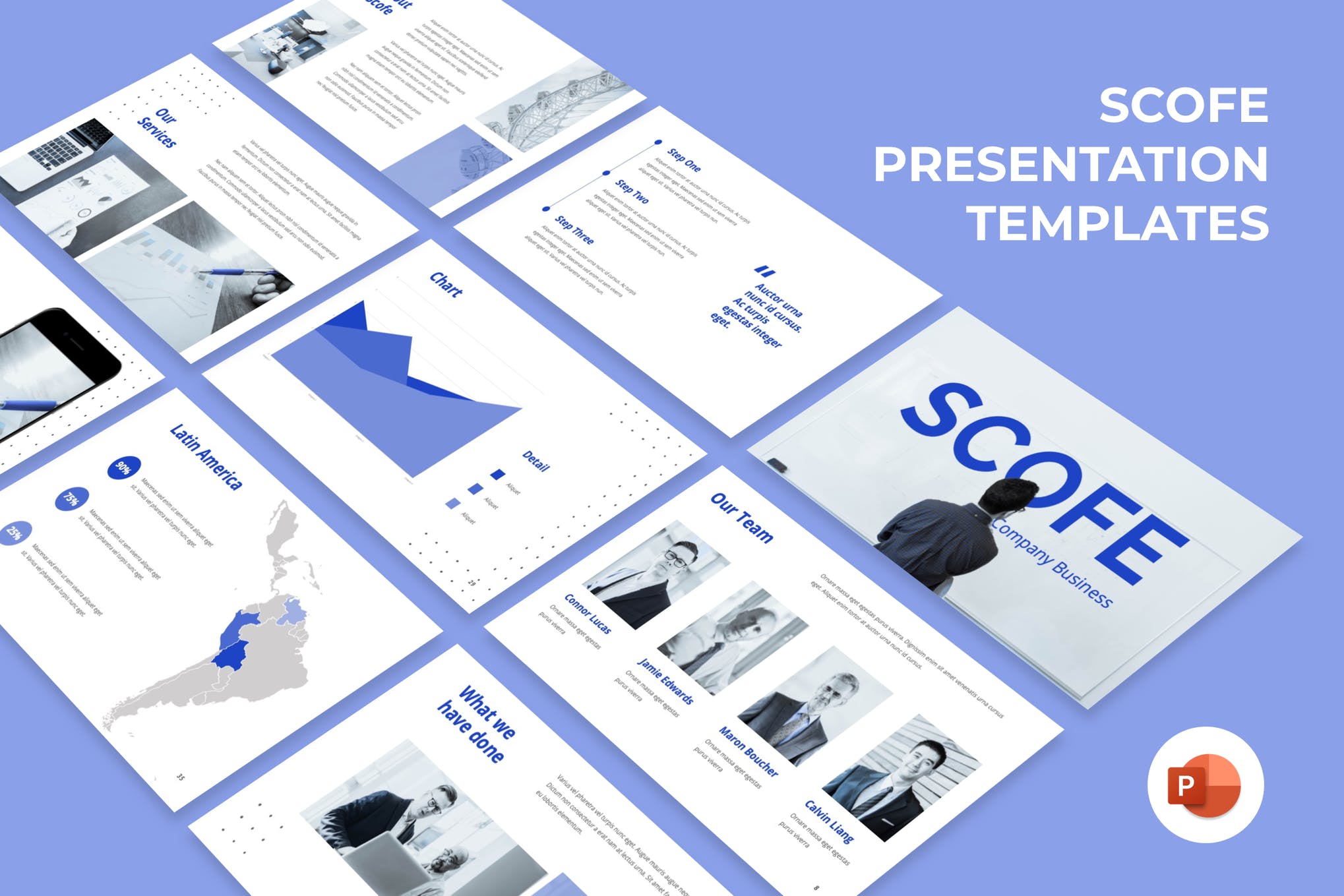 Next, we have a set of 45 modern, creative and minimal proposal template PowerPoint slides that can be easily customized to suit your heart's content. The template works well for virtually any industry and purpose under the sun. A gold standard in the world of PowerPoint slide deck templates.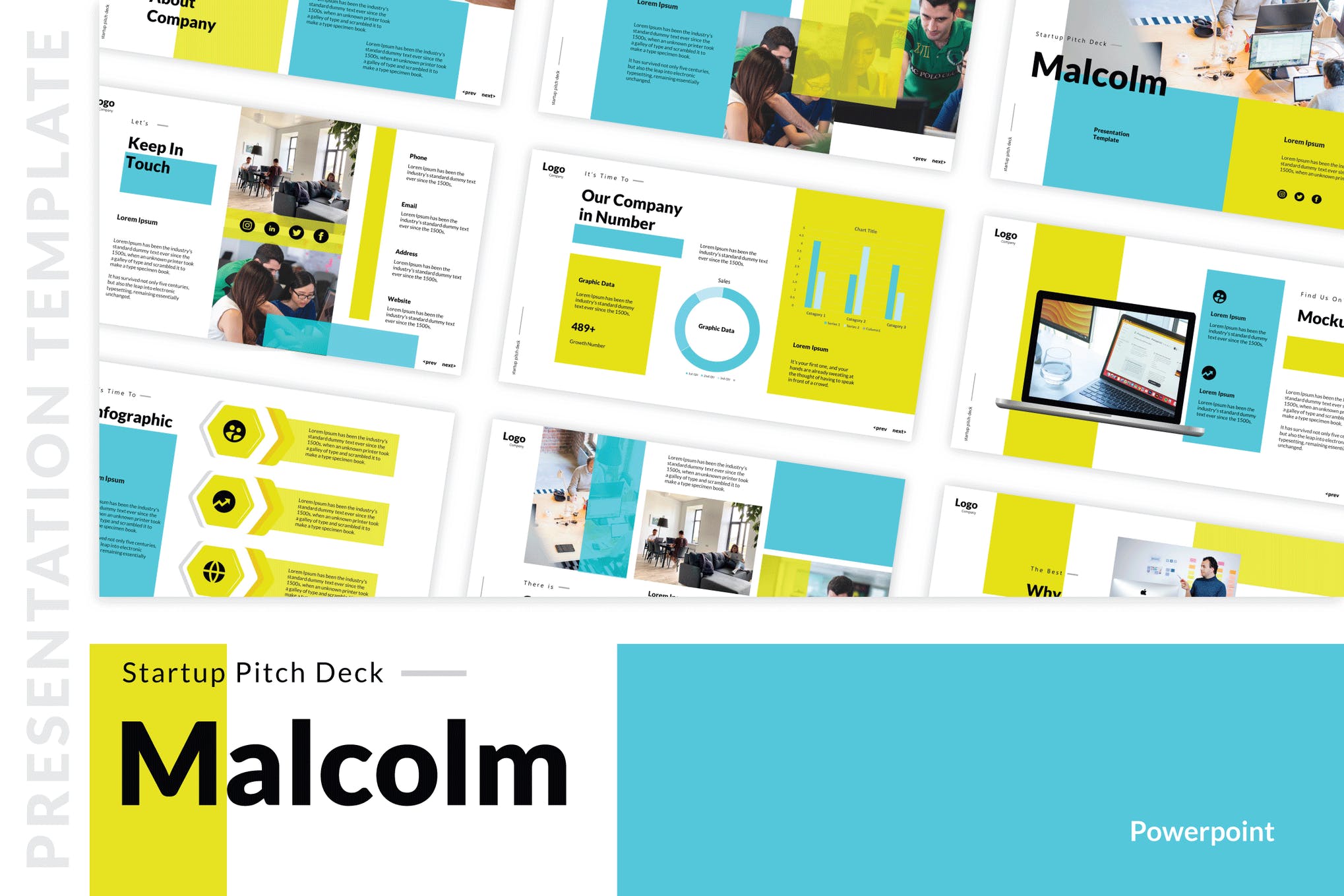 Employing a remarkably unique design with a cheerful color scheme that brings a lot of freshness to the table, Malcolm is one of the most in-demand business pitch templates on our list. Do try it out for your upcoming presentation, and witness your clients getting enchanted!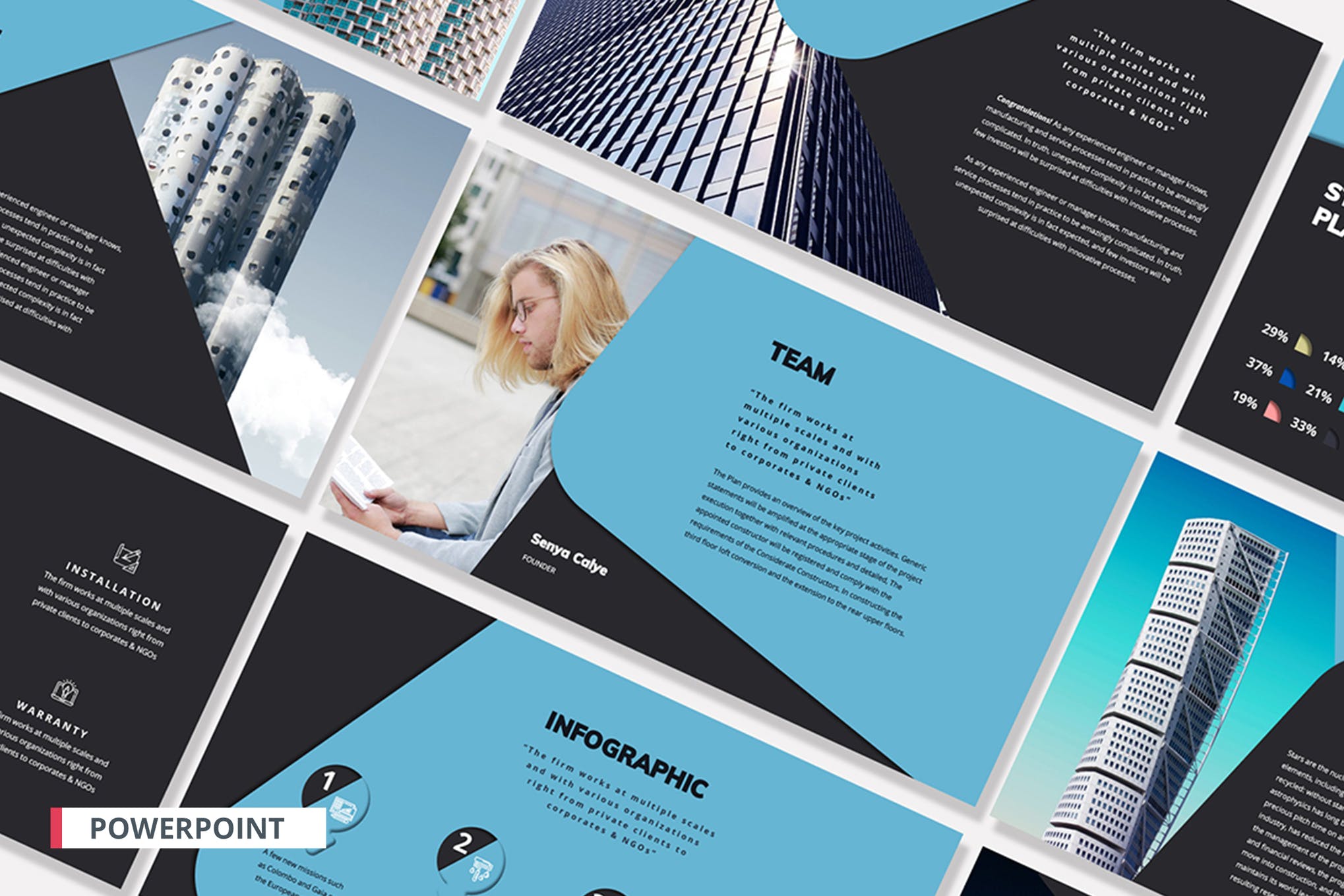 Make a strong impact on your investors, and have them accept your proposal right away with the help of Merabu, a clean, and stylish pitch deck PowerPoint template featuring a range of creative slide designs that can be customized to your heart's content.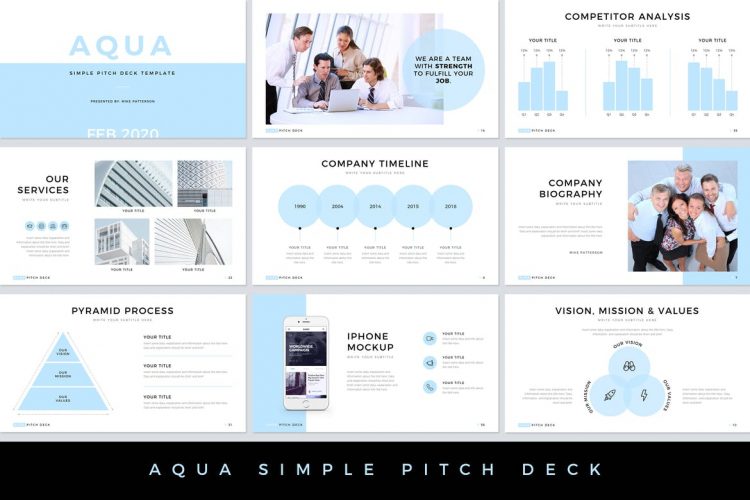 The Aqua pitch deck template is a simple, water-themed set of purpose-built slides that have been expertly designed based on research using real-life pitches and business presentations. It includes over 600 individual slides and 10 different color variations, and all graphic elements are fully editable.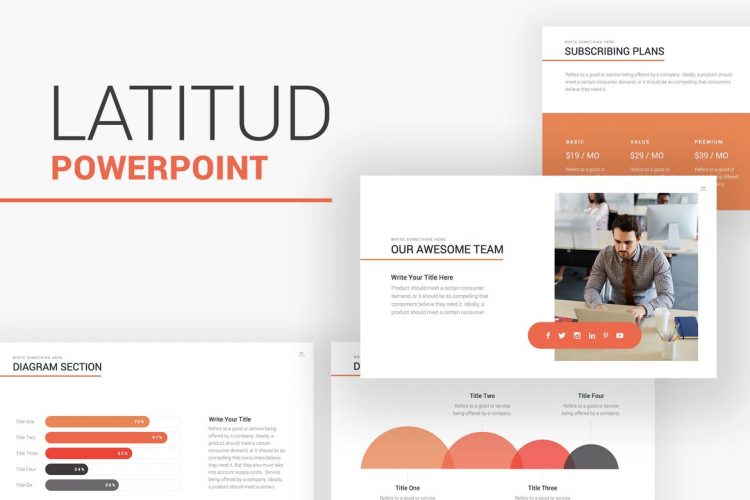 Next in our list of pitch deck templates is the Latitude presentation theme, which features a bold orange color scheme and is ideal for any kind of sales-oriented pitch. It includes 70 unique widescreen slides with layouts for diagrams, trends, and infographics, to help you make your case.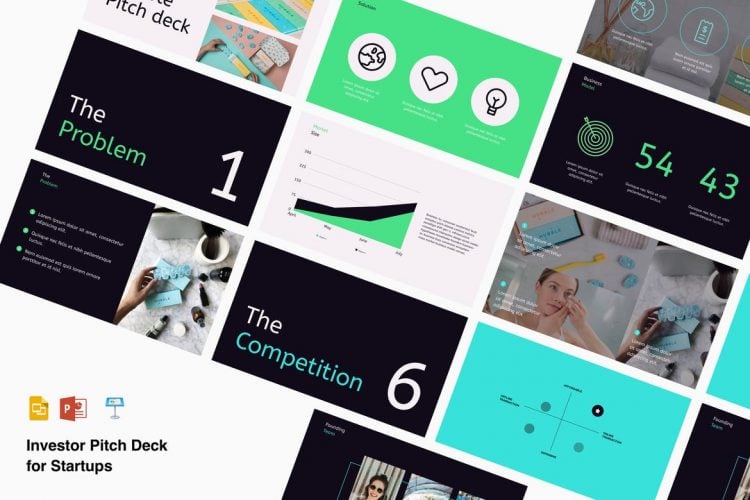 The Startup template is the perfect pitch deck for your initial presentation to potential investors. It offers clear, compelling slides with space for images, graphs, and text to help your company stand out from the rest and make a great first impression when you need it.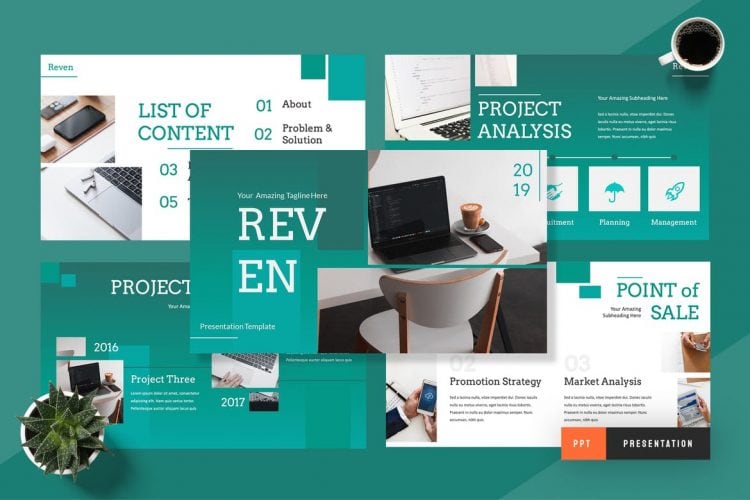 Reven is a modern and stylish set of 50 slides, each with a creative portfolio-inspired design featuring clean serif fonts and eye-catching graphics. A brilliant option for any corporate or technology business pitch, it's 100% customizable and comes with a huge range of vector icons for you to use.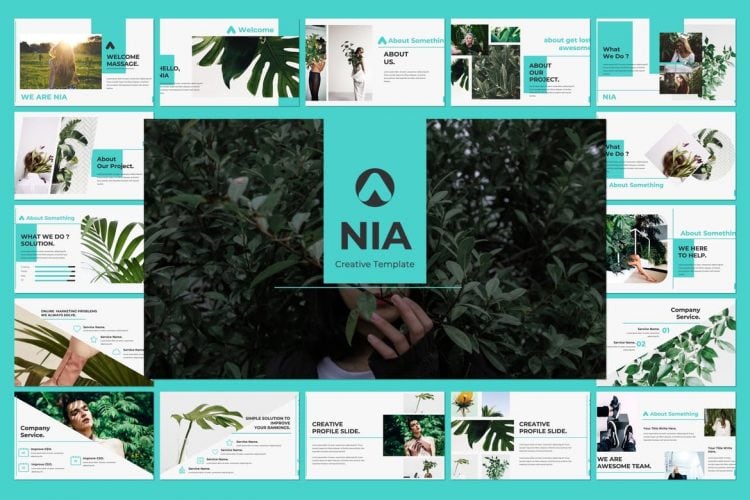 A beautifully designed set of clean, modern slides, the Nia template comes in 6 fresh color schemes and lends itself to the use of an environmentally-driven business. For optimum customization, it features media placeholders, strong and purposeful typography, and a range of different layouts.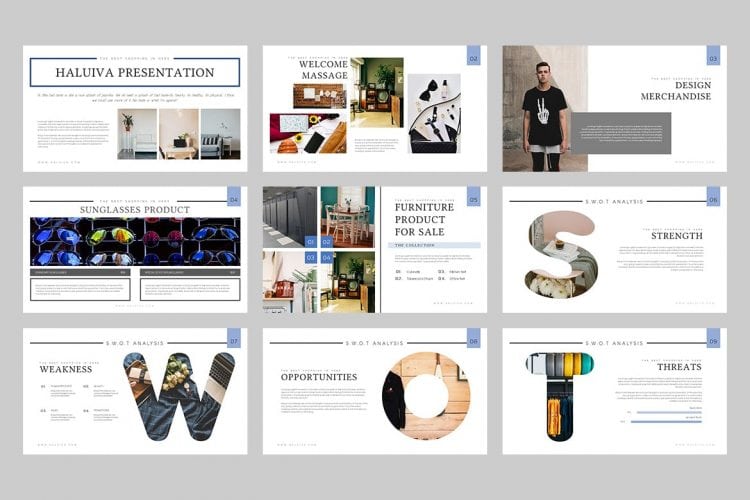 The Haluiva template features 30 comprehensive and versatile slides, with an emphasis on written elements. The package includes a wide range of vector shape illustrations, two different color theme variations, drag and drop graphics, and a high-definition widescreen format.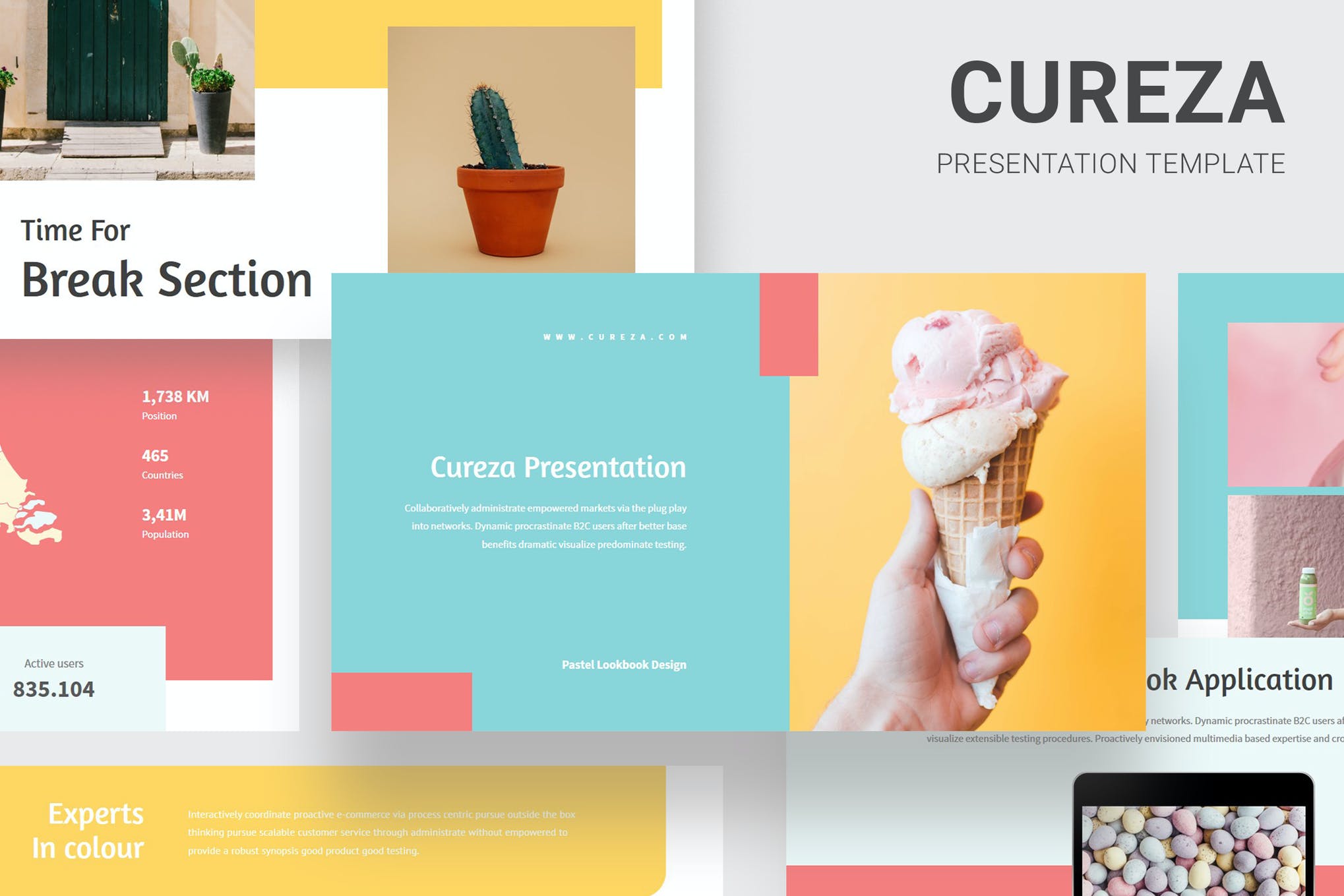 With pastel colors, and gorgeous slide layouts, Cureza is an ideal PowerPoint template for businesses looking to get creative with their pitch deck presentation. The pre-built slides can be customized in a matter of few minutes, allowing you more time to focus more on preparing the content, and your speech.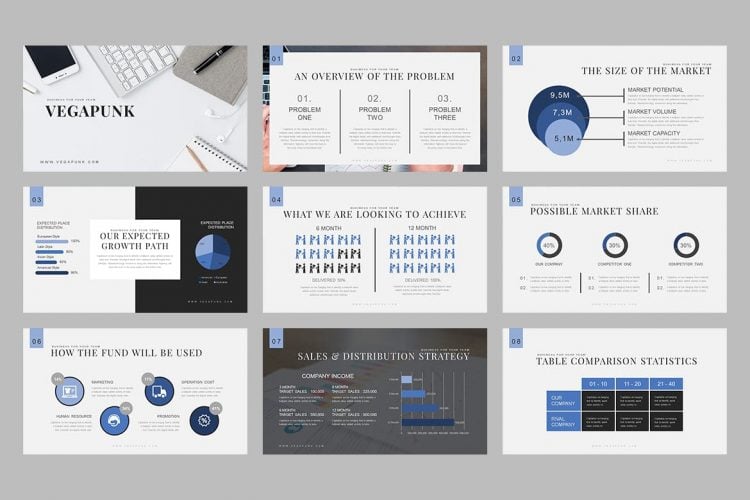 One of the most professional pitch deck templates in our list is the Vegapunk, which offers a stunning set of 30 unique slides available in two color themes, and is perfect for a pitch within a corporate industry such as finance.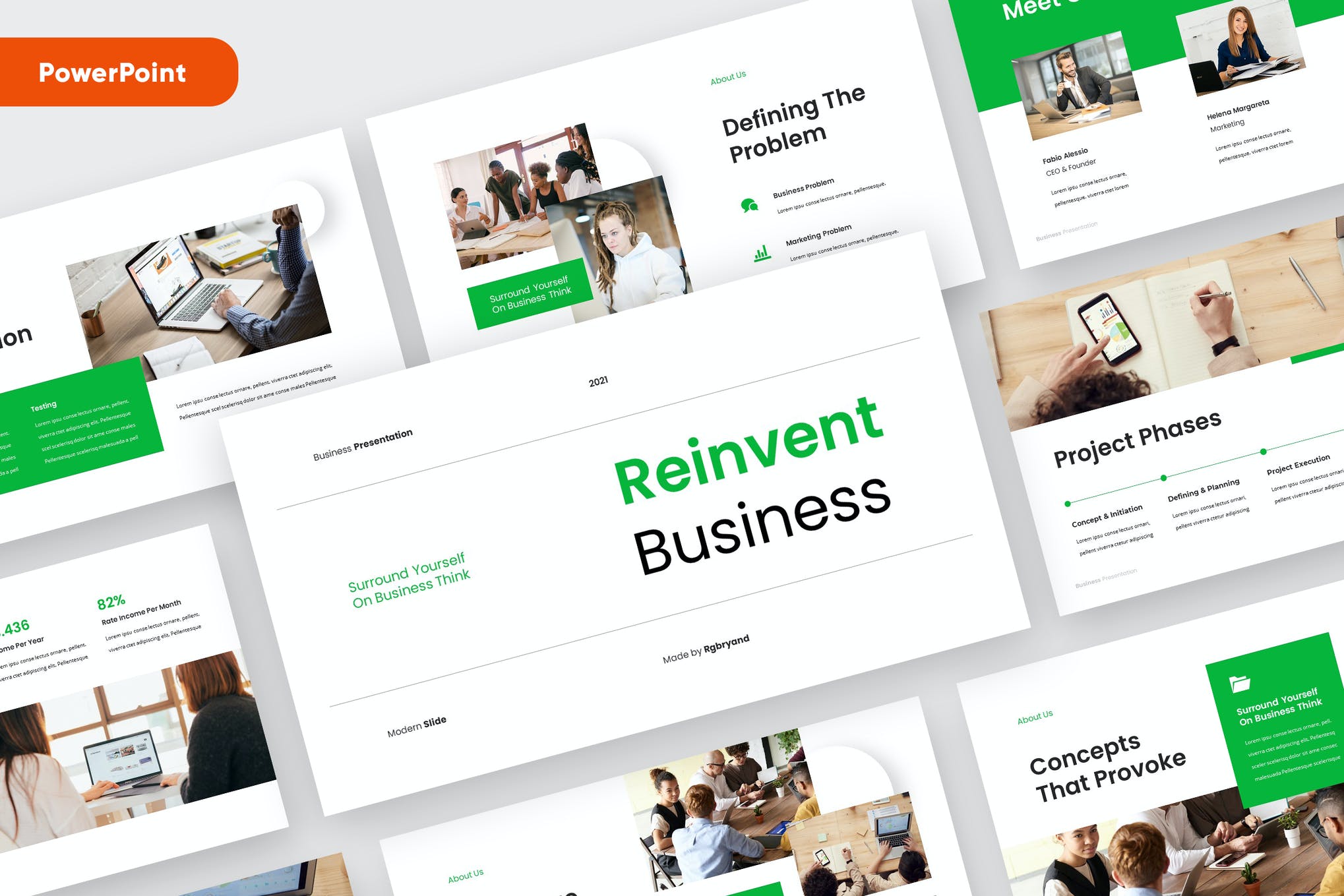 Reinvent is a neat, multipurpose pitch deck PowerPoint template that allows you to keep the clients hooked on the content. It contains 30 plus slides, drag, and drop picture placeholder, free fonts, and much more.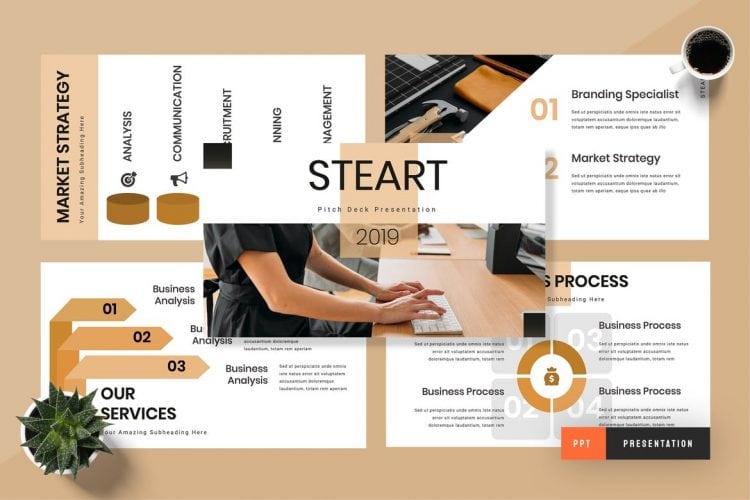 The Steart template is clean, modern, and stylish template with a neutral color scheme that can be used for any purpose, but is particularly fitting for a cafe or creative business such as an architecture firm. The sans serif fonts, angular graphics, and unconventional text alignment give it a polished but progressive look.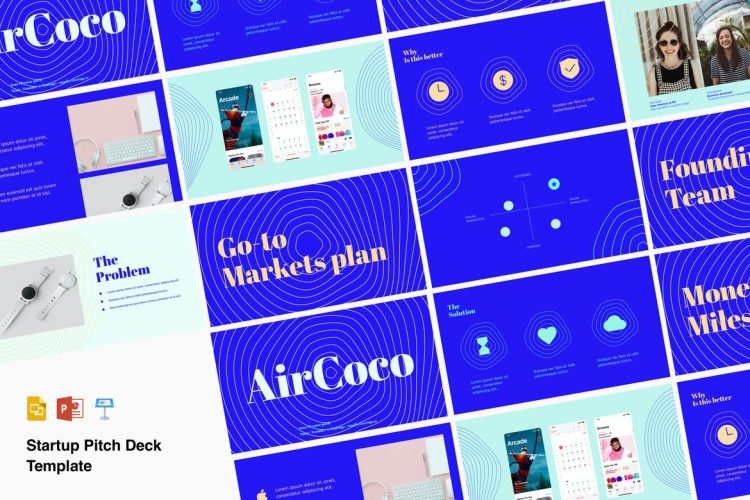 Our next presentation template is ideal for any type of startup business, but especially those in the software and communications fields. It features an attention-grabbing bright blue color scheme and unique background patterns, and the vintage-inspired fonts give it a subtle retro vibe.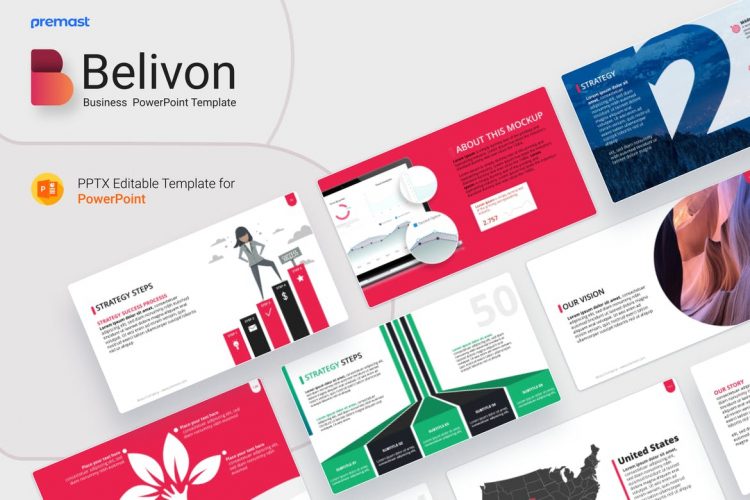 The Belivon template is a modern and innovative set of more than 200 unique slides, divided into categories for all kinds of purposes, such as graphs, statistics, and galleries. All graphic elements, including a range of charts and infographics, are fully customizable, and the bold color scheme can be adjusted with a single click.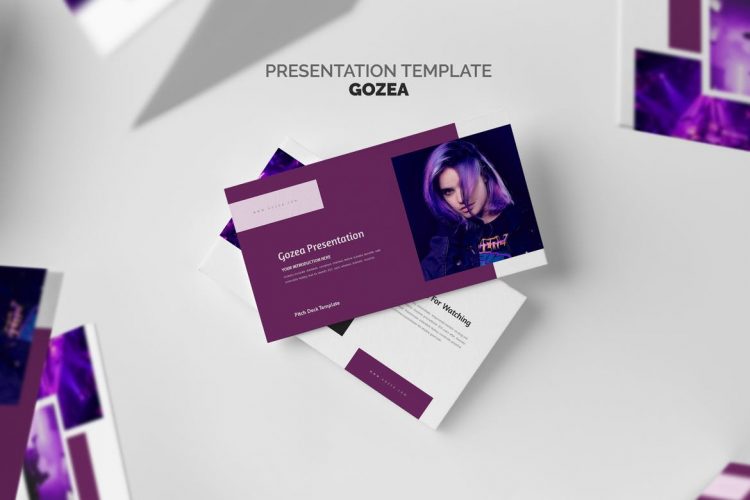 The Gozea template is a purple-toned set of 50 unique slides with two different color variations. It's ideal for a clean, professional-looking presentation and includes drag and drop image placeholders and vector illustrations, as well as a high definition 16:9 aspect ratio.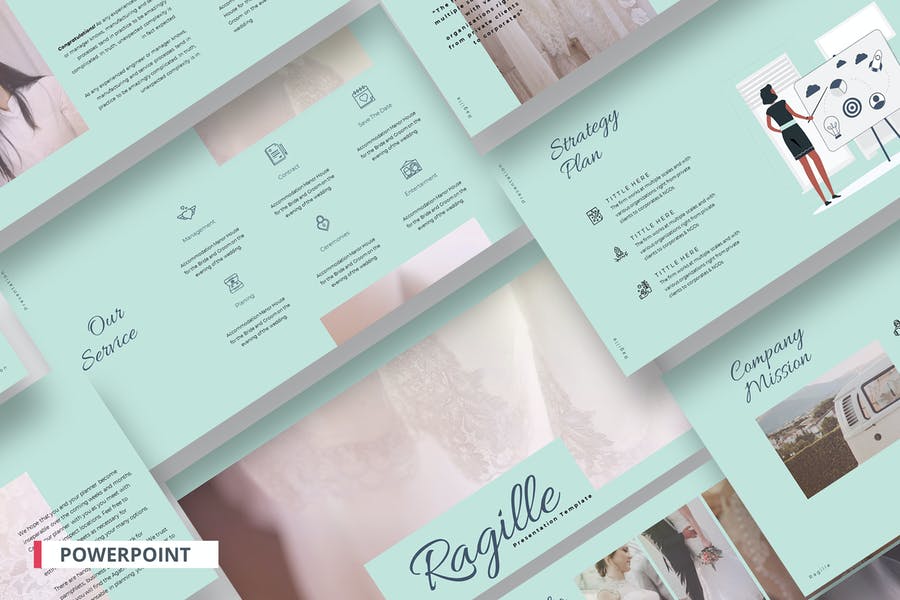 The Ragille pitch deck template for PowerPoint is an elegant and professional presentation template that's been designed specifically for an agency, and has a clean, formal and sophisticated design that's great for making an impact at your next pitch meeting. It comes with 135 unique slides and four different color schemes to choose from.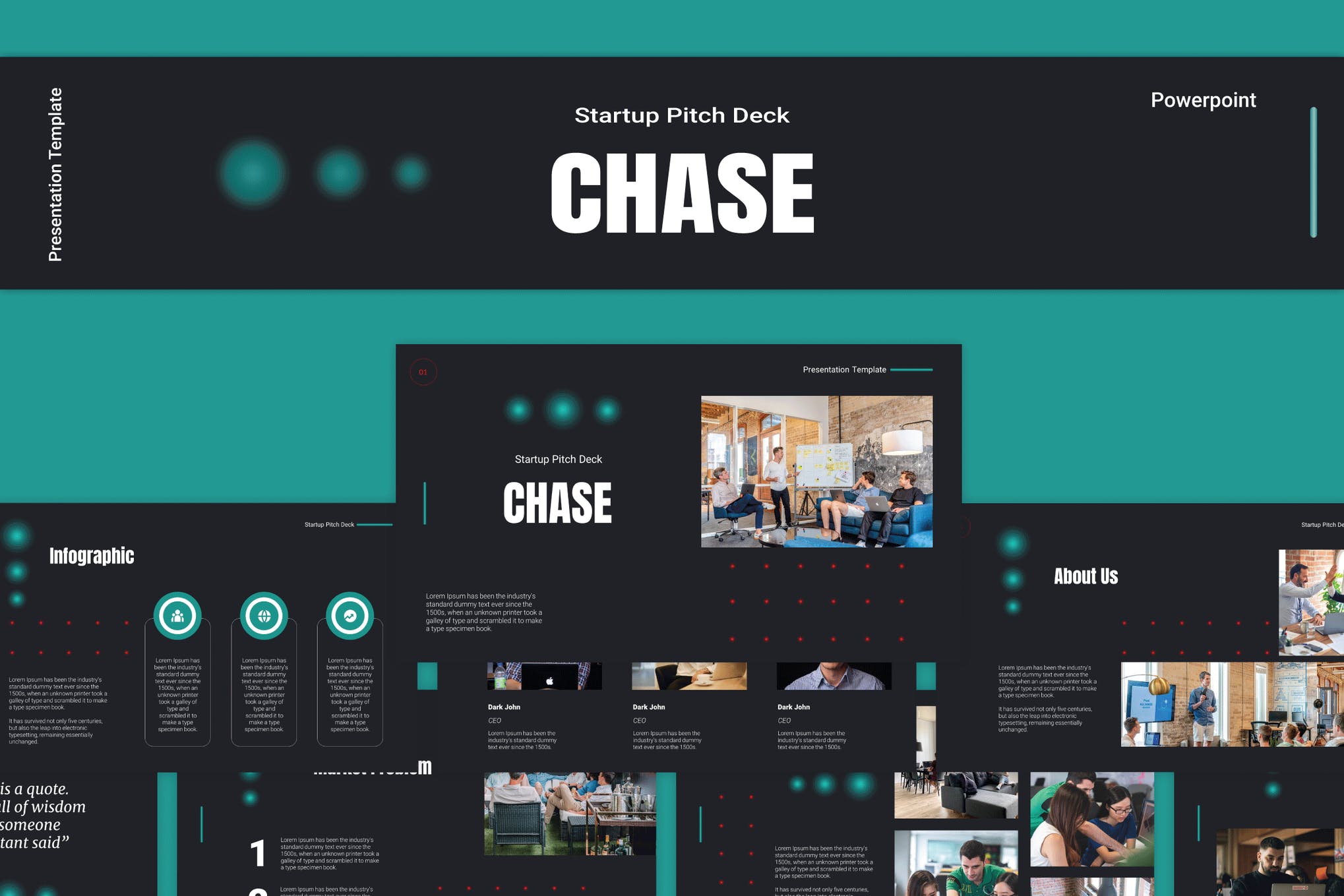 Take your presentation game to a whole new level with Chase, a dark and bold pitch deck PowerPoint template well-suited for virtually any business or industry under the sun. It contains 35 modern slide designs, strong use of typography, editable graphics, and much more.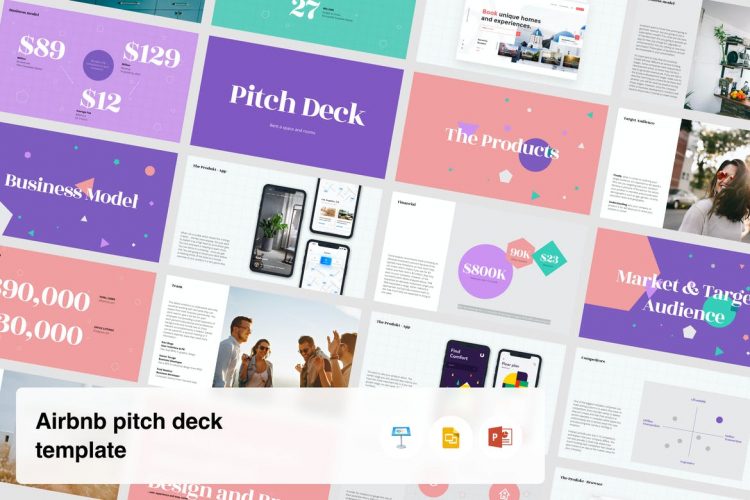 Inspired by an Airbnb startup business, this theme is colorful, fun, and suitable for a wide range of pitches, not just those involving holiday accommodation! It provides the option to create a custom branded theme with your own color palette, fonts, and logos, and is sure to make an impact at your pitch presentation!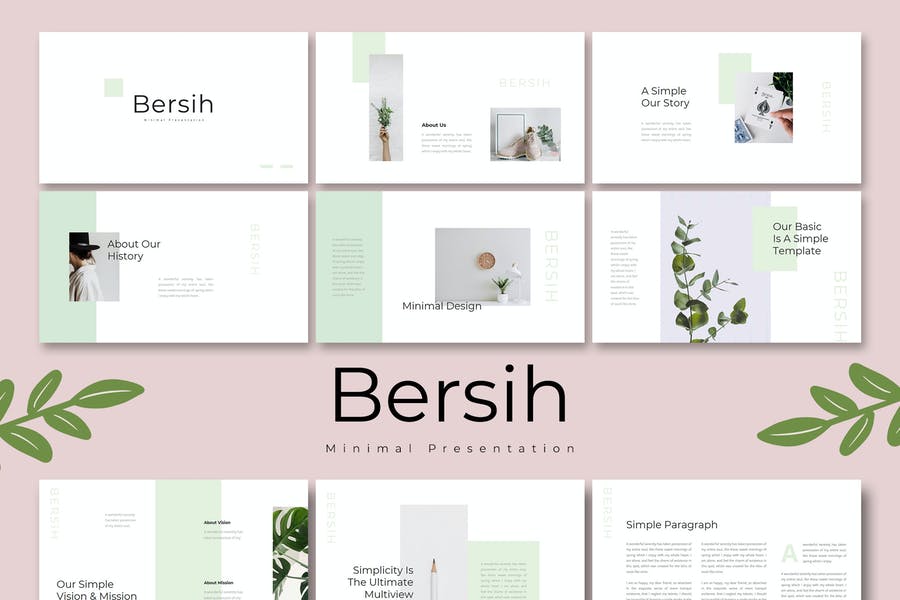 The Bersih minimal presentation template is a beautifully crafted set of 36 minimal and professional-looking slides that are perfect for a creative pitch that's sure to make an impact. It features a stunning pastel color scheme, botanical-themed graphics and clean, elegant sans serif typography.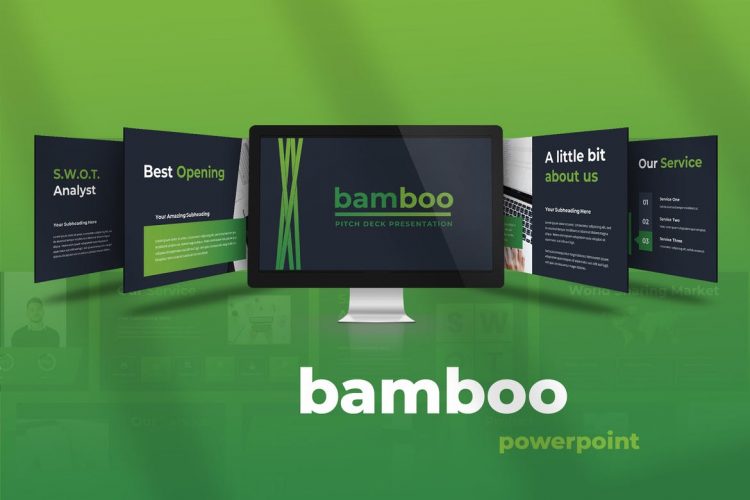 The Bamboo template is fresh, modern, and simplistic in its design, making it ideal for a wide range of business pitches, from startup investor presentations to projects and briefs. It features a refreshing green palette against a dark background, and simple sans serif fonts for a clean, down to earth feel.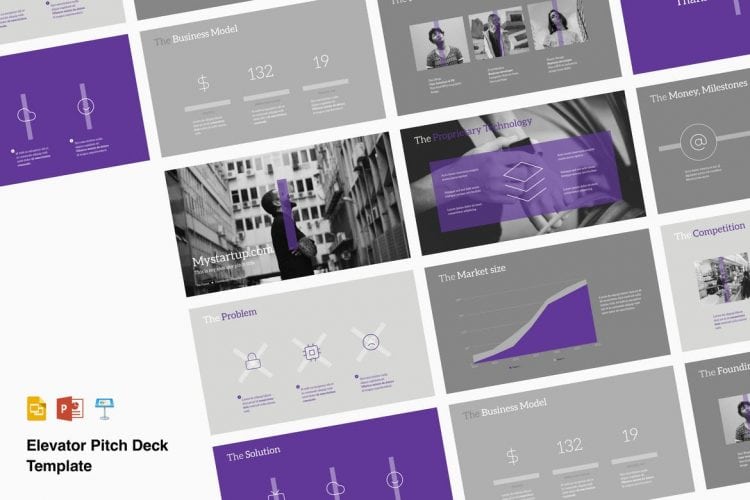 Conservative yet stylish, the Elevator is a truly versatile presentation template that includes a range of slides with classic, balanced layouts and a subtle use of purple tones to create interest and uniformity between each slide. The use of vector graphics and grayscale images gives it a highly professional finish.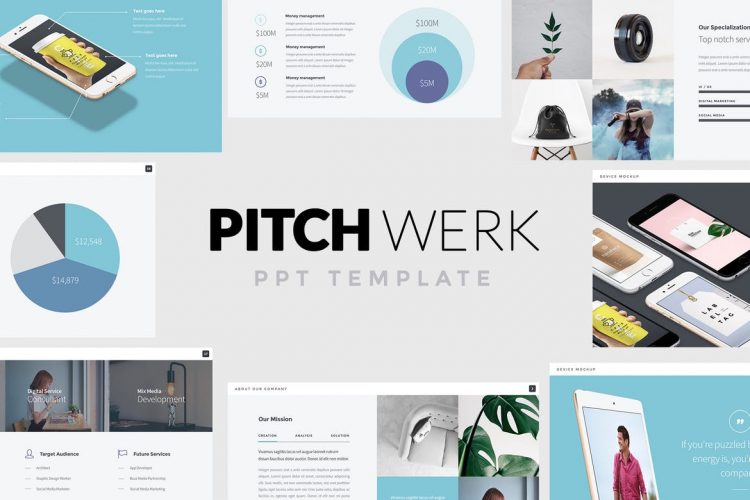 This data-driven option is perfect for a technology business pitch and offers 100 unique slides with uncluttered, minimalist designs, purpose-built device mockup screens, and five different color themes to choose from. Modern, simple, and visually appealing, it's also super easy to customize.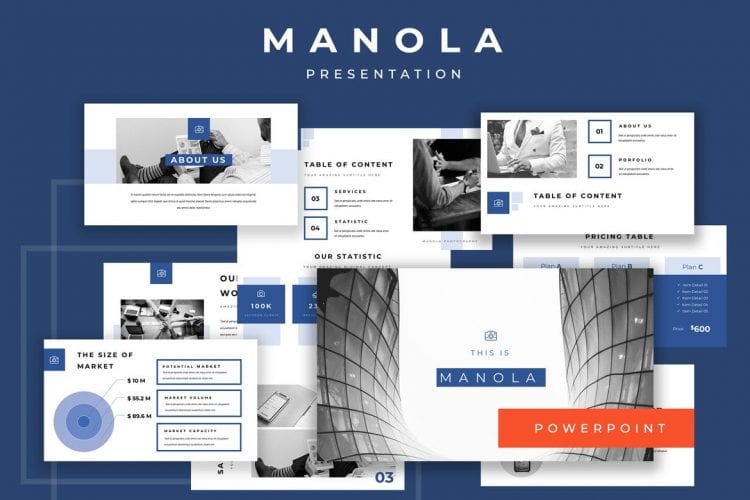 The grid-based layout of the Manola pitch deck template gives it an organized and professional-looking design, and the deep blue color scheme is applicable to a wide range of industries, particularly finance and banking. It includes 45 unique slides and a range of high-quality vector icons.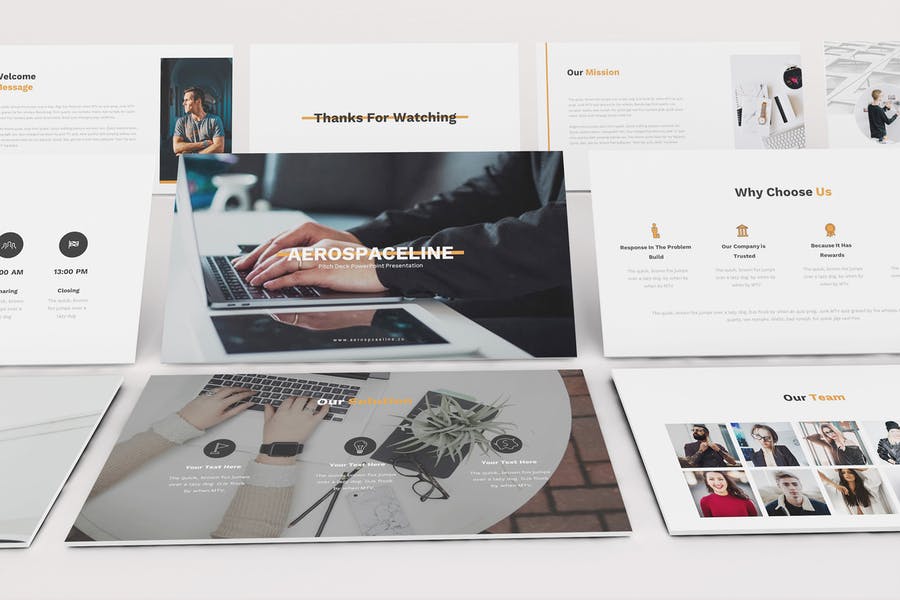 As the name suggests, our next pitch deck template for PowerPoint is clean, modern and highly versatile, making it perfect for use as a pitch presentation slideshow in any kind of industry or business. It includes 30 slide layouts, complete with animation and transition effects.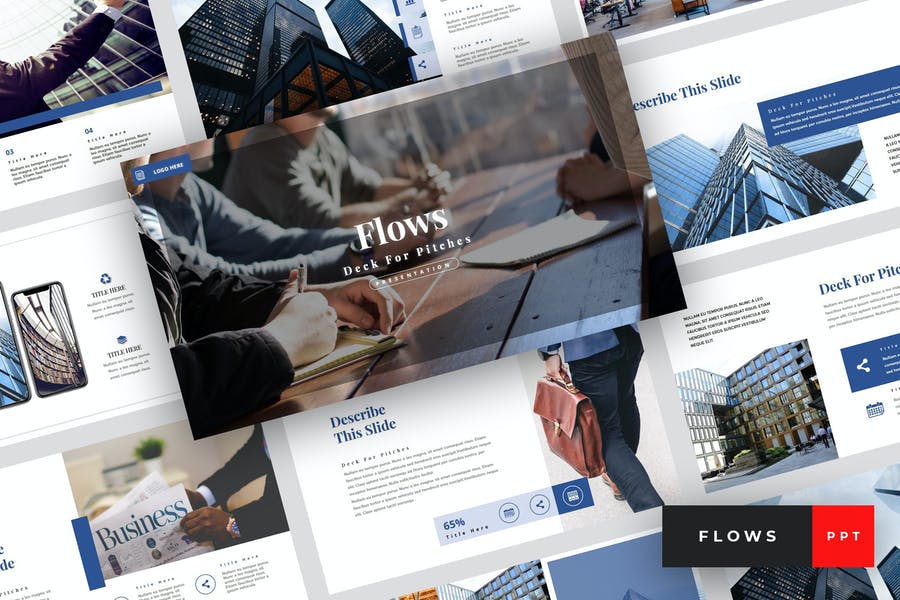 Next in our lineup of the best pitch deck templates for PowerPoint is the Flows template, a modern and businesslike series of 36 slides featuring resizable and editable graphics, picture placeholder functionality, and a high definition 16:9 widescreen ratio. It's perfect for a technology-themed or startup pitch presentation.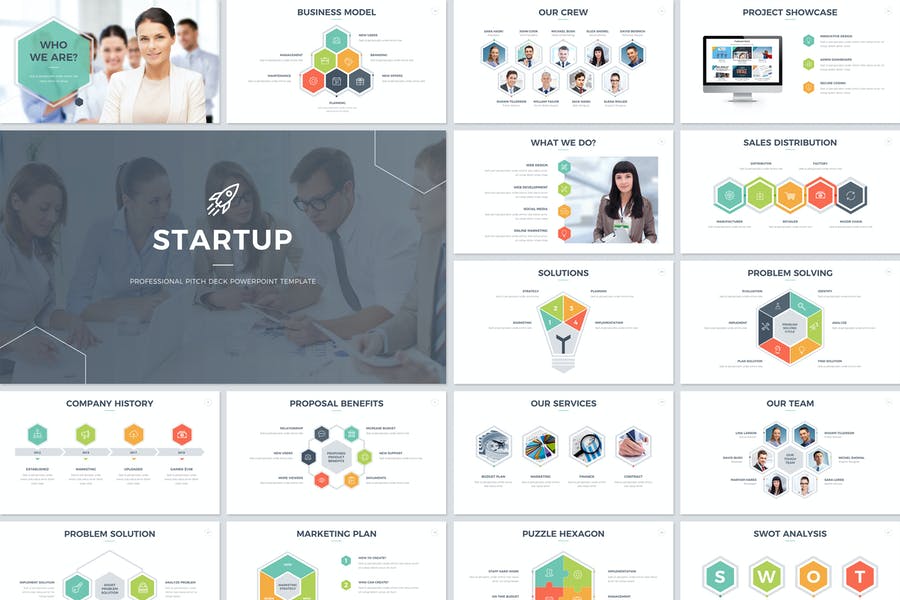 Designed specially with startup pitch presentations in mind, the Startup pitch deck template for PowerPoint is a colorful and clean option that features a range of prebuilt slide layouts, engaging infographics, and optional animation effects, as well as both a light and dark version.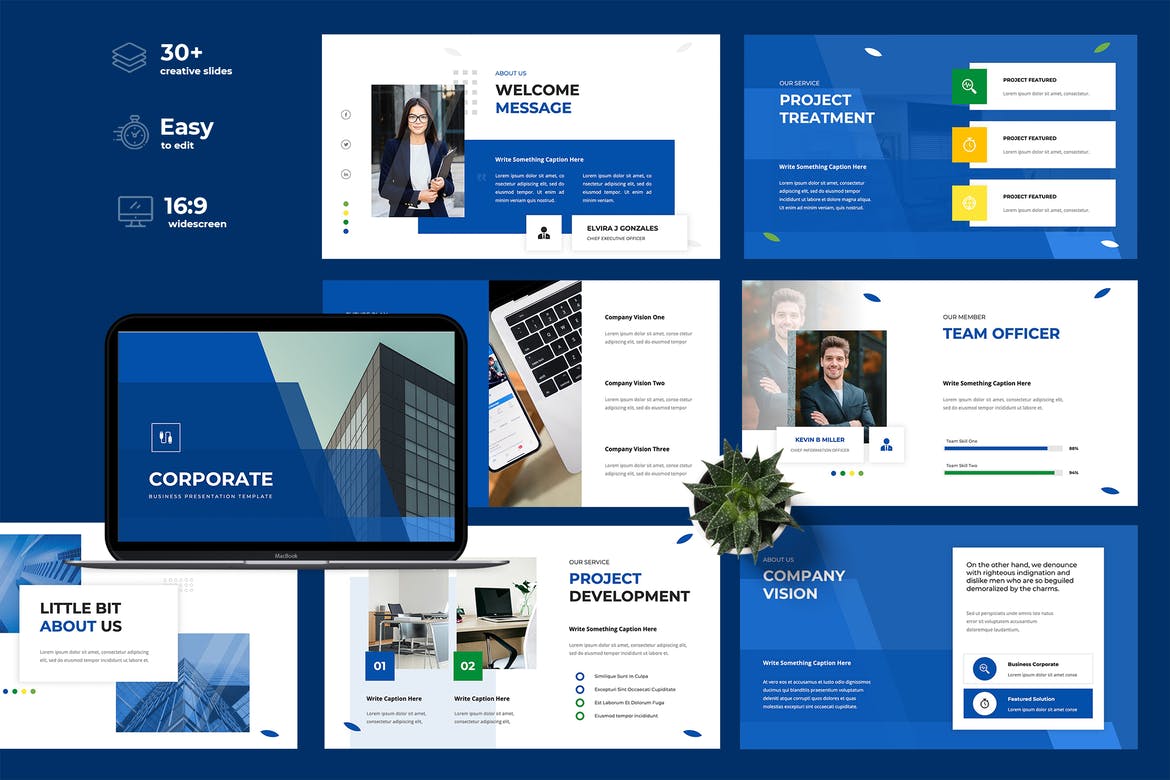 The next of our business pitch deck templates for PowerPoint is this super corporate option that's perfect for a presentation in the financial or banking sectors and offers high-quality vector graphics, drag, and drop screen mockups, and a fully editable design that's just waiting to be customized with your brand.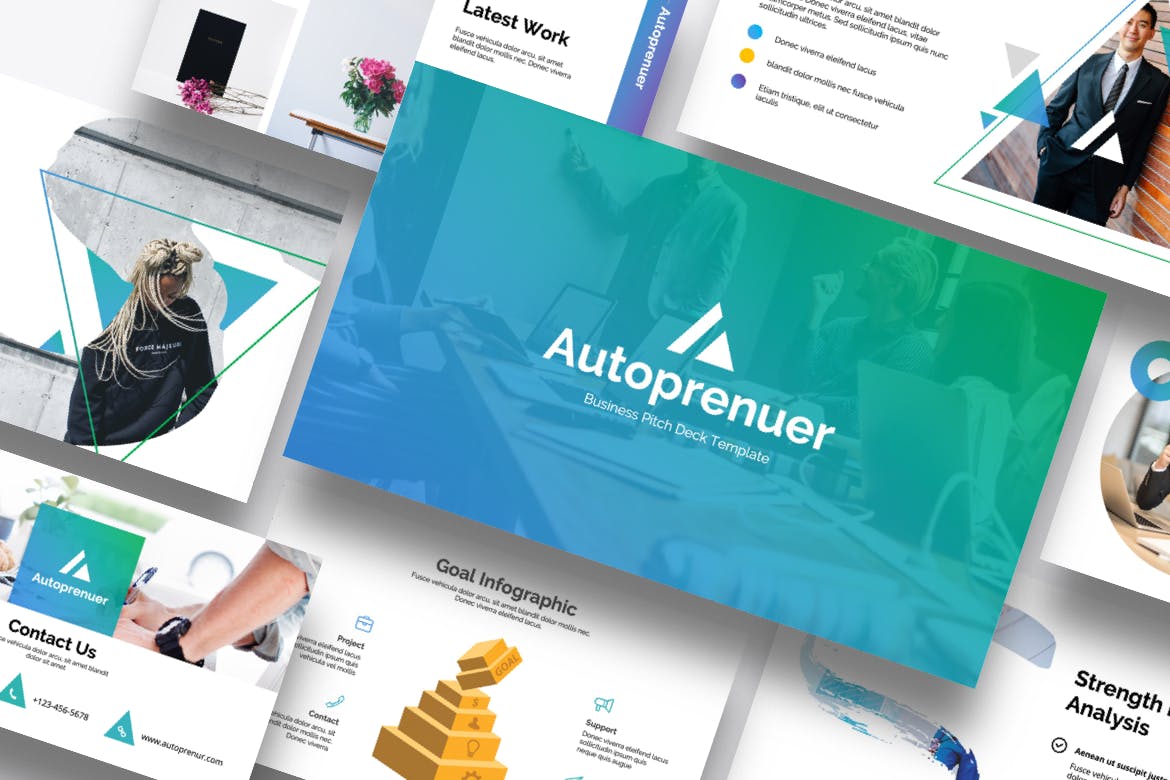 The Autopreneur business PowerPoint pitch deck template offers more than 50 unique slide layouts with a clean, modern design and a strong focus on usability, from the bold sans serif fonts and predefined text styles to the fully customizable infographics that will turn your presentation from bland to grand!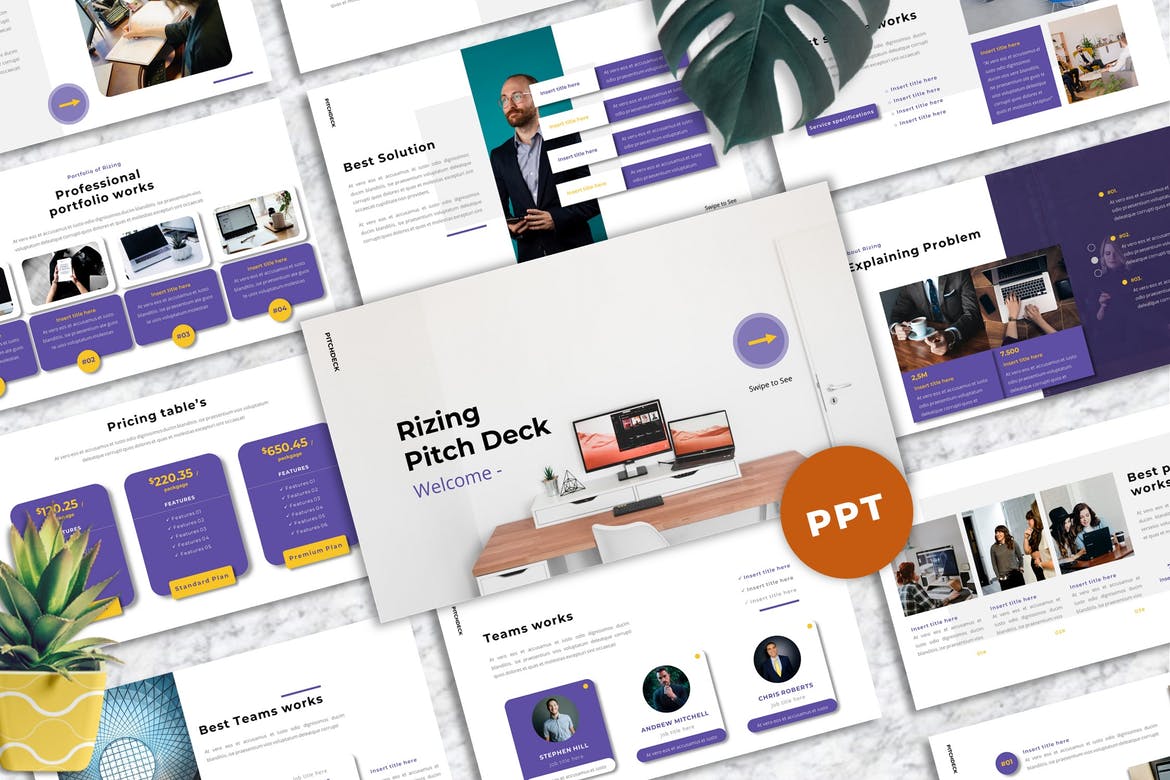 Next in our lineup of the best PowerPoint pitch deck templates is Rizing, a modern and symmetrically designed theme featuring 40 professional-looking master slide layouts in a 16:9 widescreen format. The picture placeholders, premade color schemes, and mockup functionality make editing a breeze.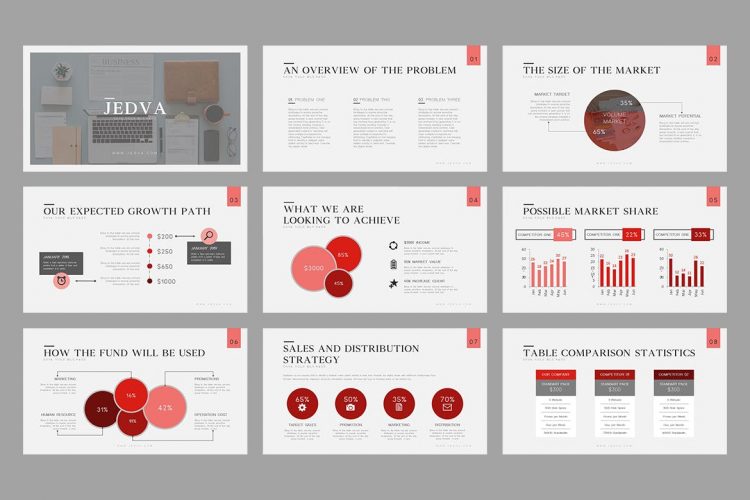 The last in our list of pitch deck templates is the Jedva presentation, which features a bold red color scheme, high-quality vector illustrations, and 30 unique slides with two different theme variations. It's a professional and somewhat conservative option for any corporate pitch.
These pitch deck templates are the best options on the market for any kind of pitch, within any industry. Featuring a wide range of styles, aesthetics, and themes, as well as high levels of customization and incredibly easy editing, creating a professional and interesting set of slides for your next important business pitch has never been so simple, or so quick!