20+ Best Water & Rain Photoshop Effects (Water Brushes, Textures & Actions)
Wanting to add water and rain effects to your pictures but not sure how to do make water in Photoshop? What if we told you that creating rain in Photoshop is not as complicated as it seems. With the help of pre-made Photoshop actions and brushes, it's totally possible to simulate a realistic water and rain effect even if you have never used Photoshop before.
In this article, we have compiled a list of the best rain and water effect Photoshop actions, both from premium and free sources, ensuring there's something for everyone.
Read on!
Get everything you need to supercharge your Photoshop workflow. From just $16, get unlimited access to thousands of Photoshop actions, Lightroom presets, templates, graphics, fonts and photos.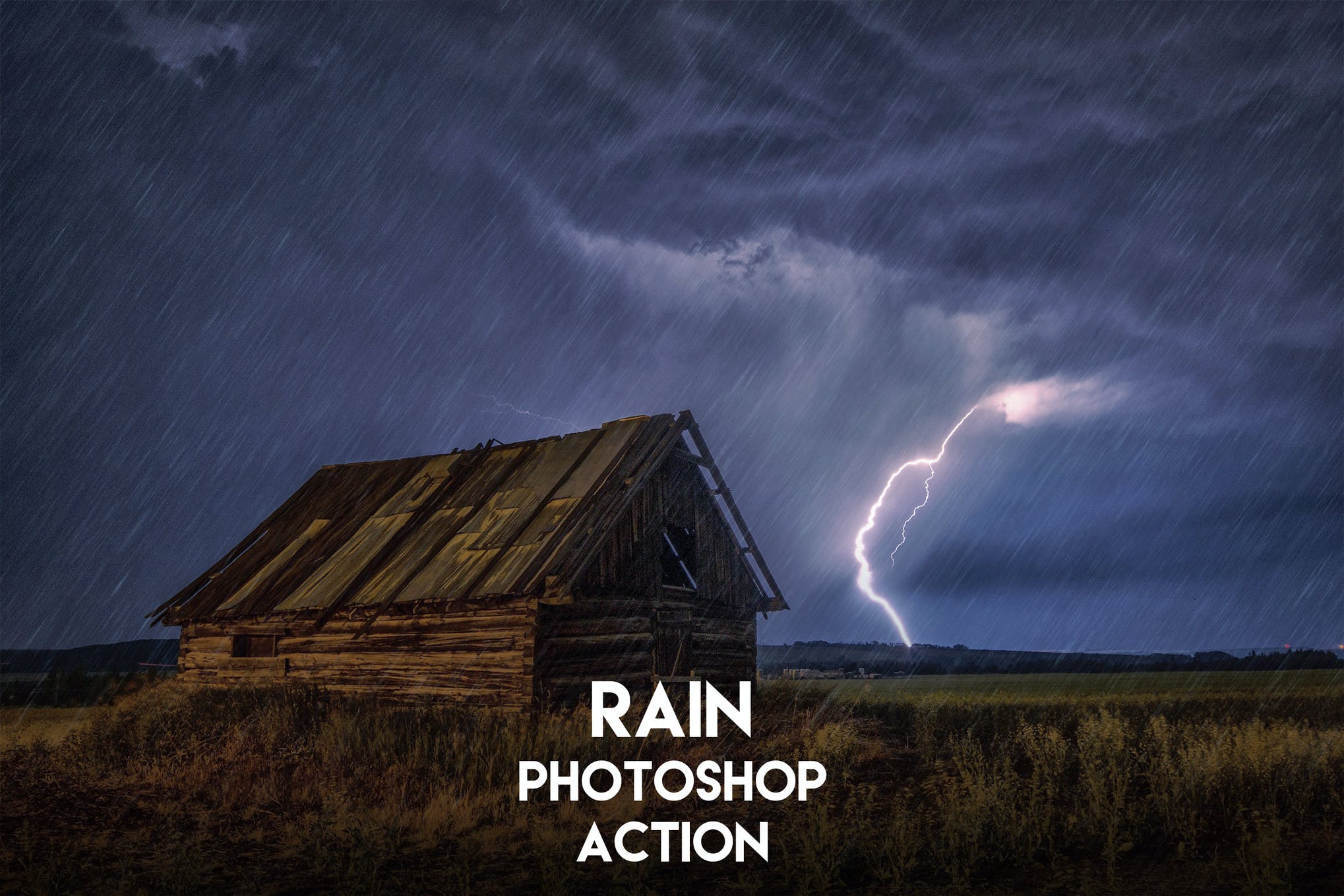 Wanting to create a professional rain effect in Photoshop? Look no further than this set of Photoshop actions enabling you to get excellent results in a couple of seconds. All the actions are non-destructive allowing you to retain 100% of the original photo.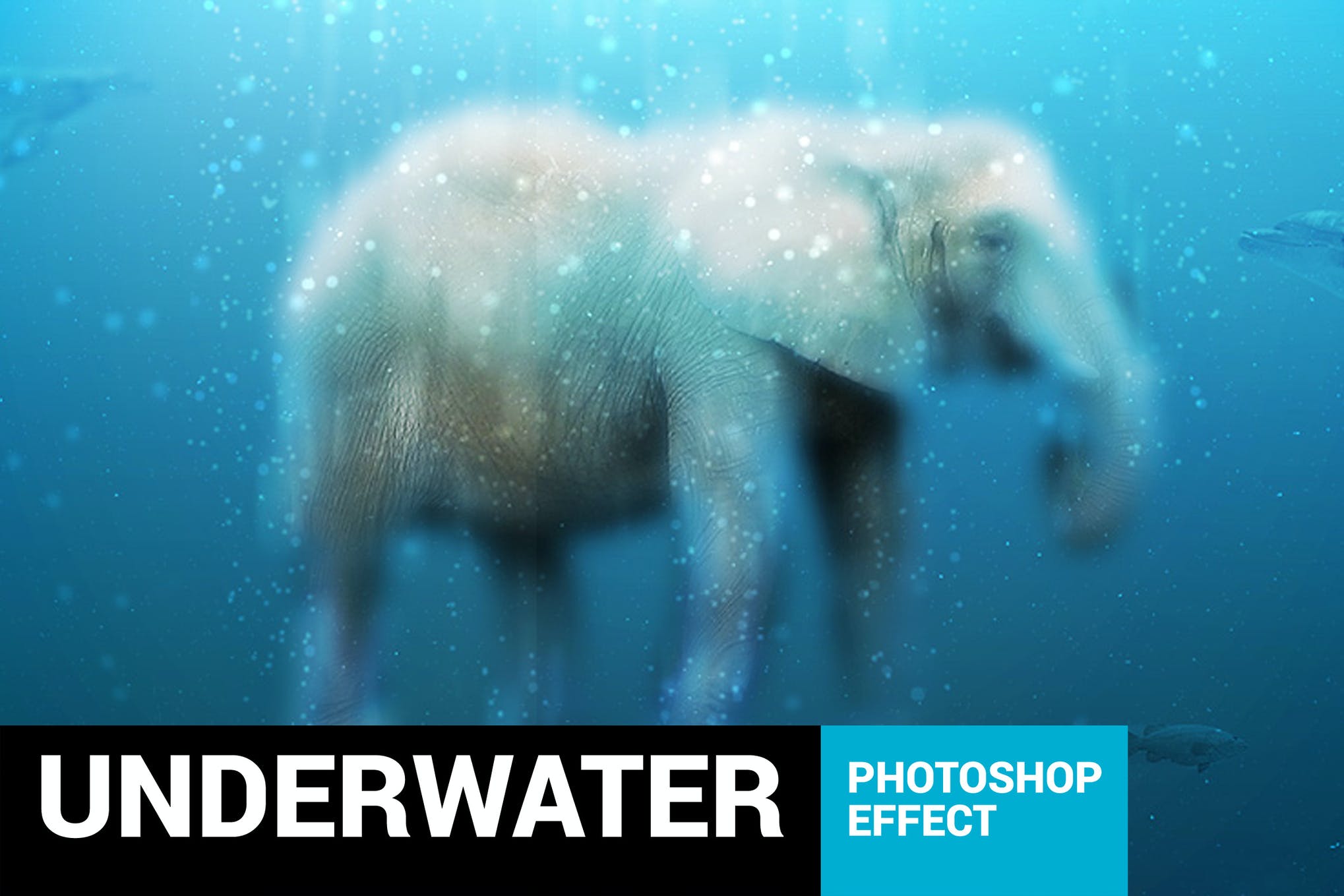 Here we have a unique Photoshop action that plunges your picture or object underwater and creates aquarium-esque imagery. The package comes bundled with fishes, a yellow submarine, color presets, and a smorgasbord of graphic elements.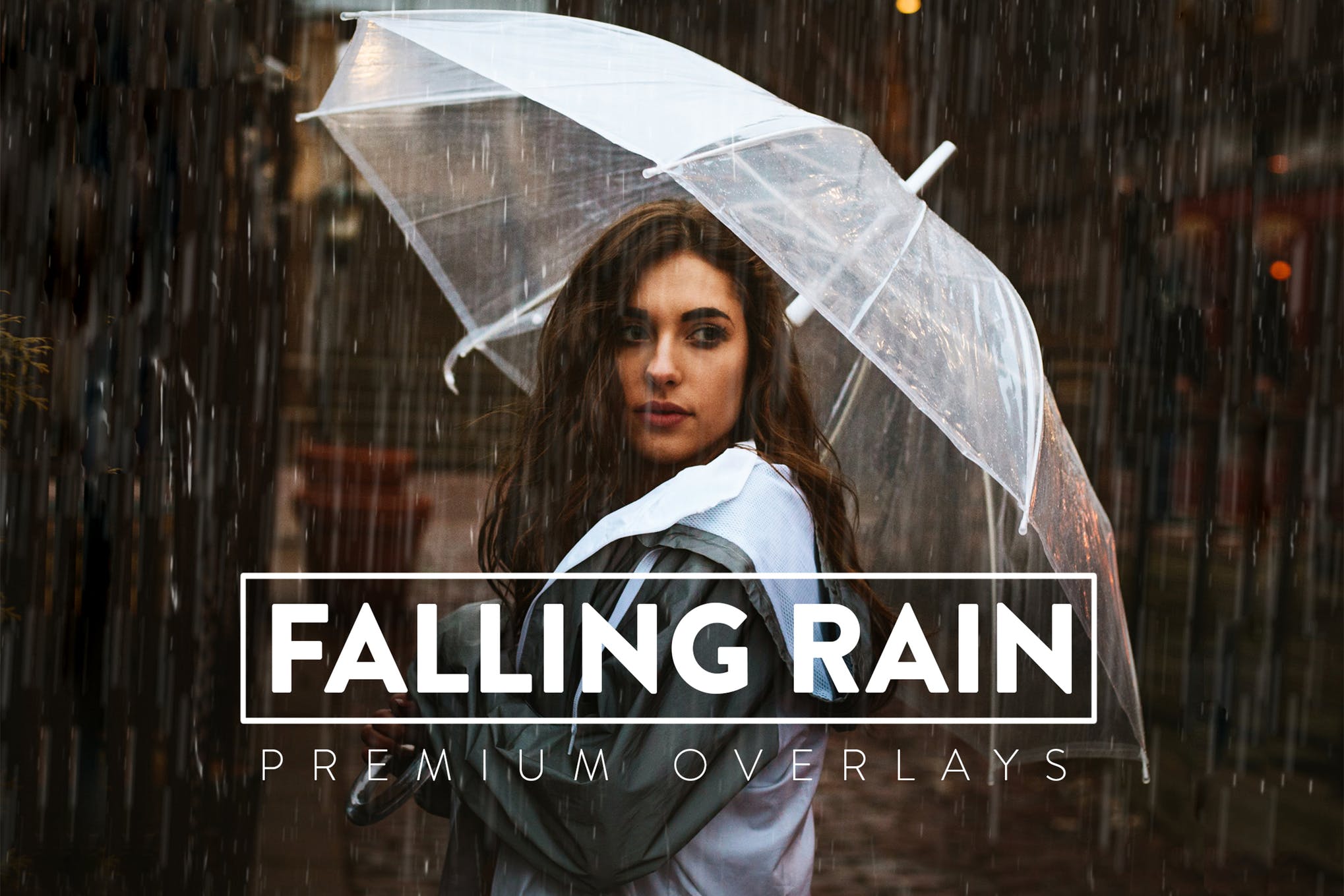 Next up is an exhaustive collection of 50 Photoshop overlays that help bring a beautiful rainy scene to the table. The pack comes with an instructions file on how to make the best use of the rain overlays in Photoshop.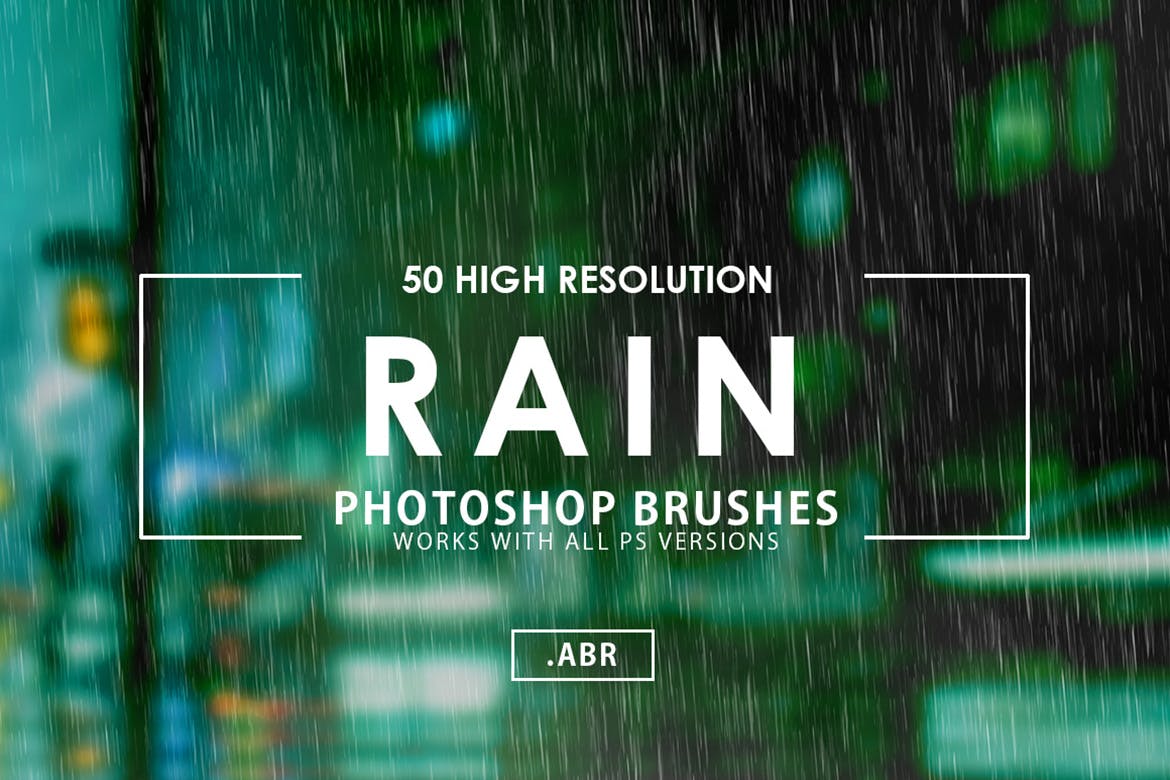 Check out this bundle of 50 high-resolution rain brushes for Photoshop helping you bring instant magic to your pictures, and make them praise-worthy. Paint the brushes over your subject and you have got yourself a realistic rainy scene ready! With these brushes in your toolkit, you no longer have to wonder how to make rain in Photoshop.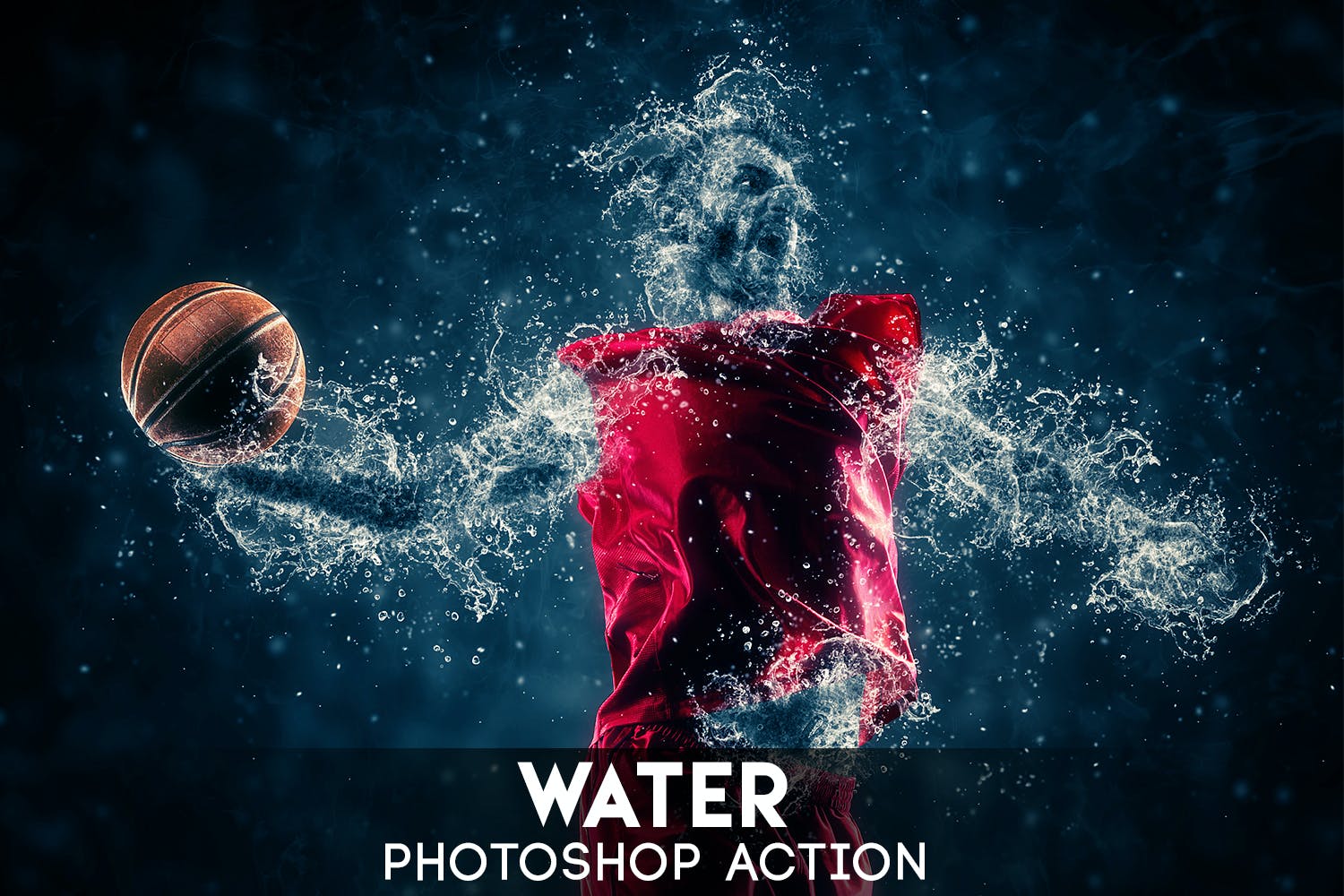 Whether you are looking to add water splashes, bubbles, or drops to your pictures, this Photoshop action has got you covered. It offers a range of water effects that can be applied to your images in just a few easy clicks.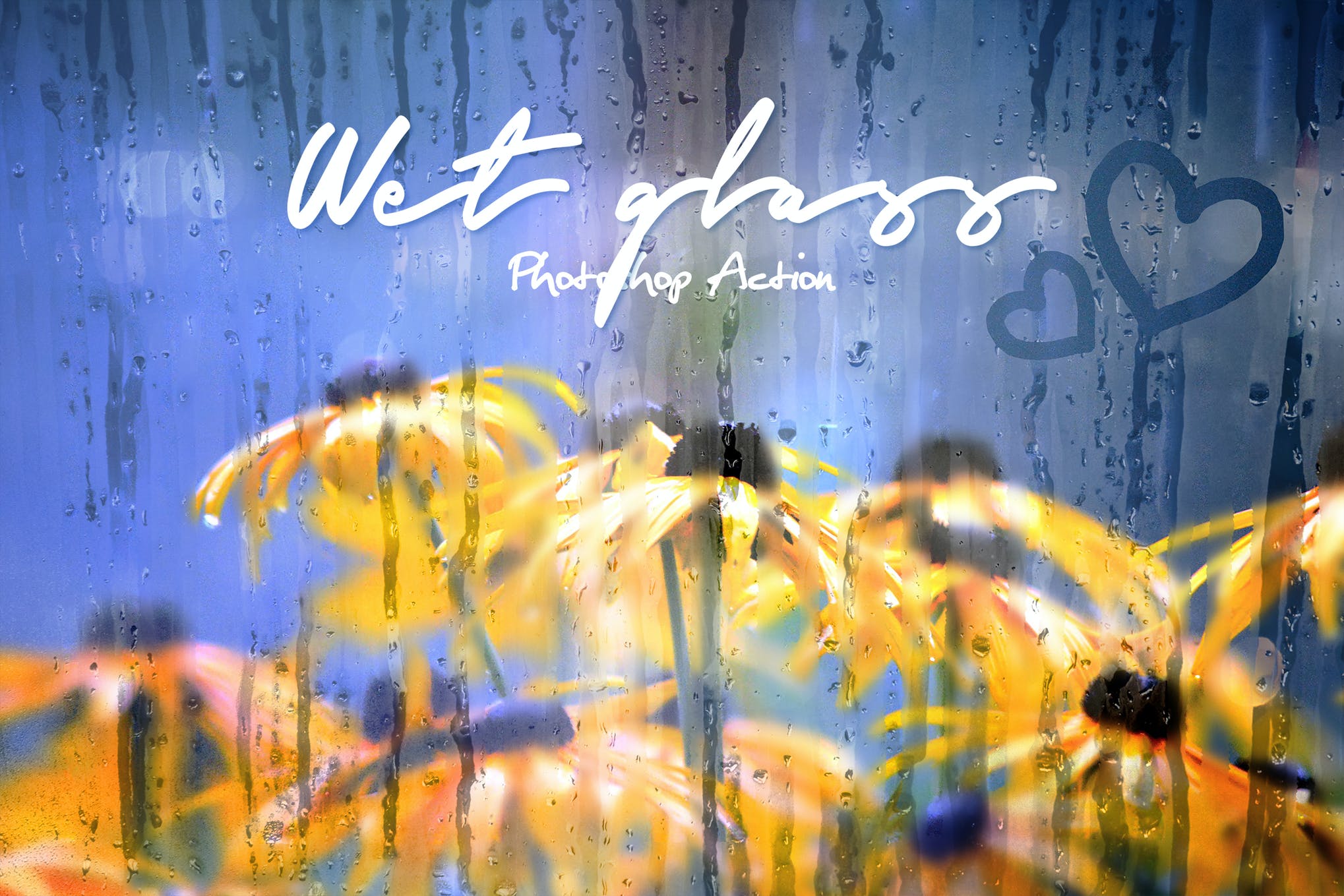 After the rain comes fine scenery with fresh air, sunshine, and steamy glass windows. Emulate the aftermath of a rainy day using this interesting Photoshop action that also allows you to write or draw anything to create a nice finger-drawing-on-wet-glass effect.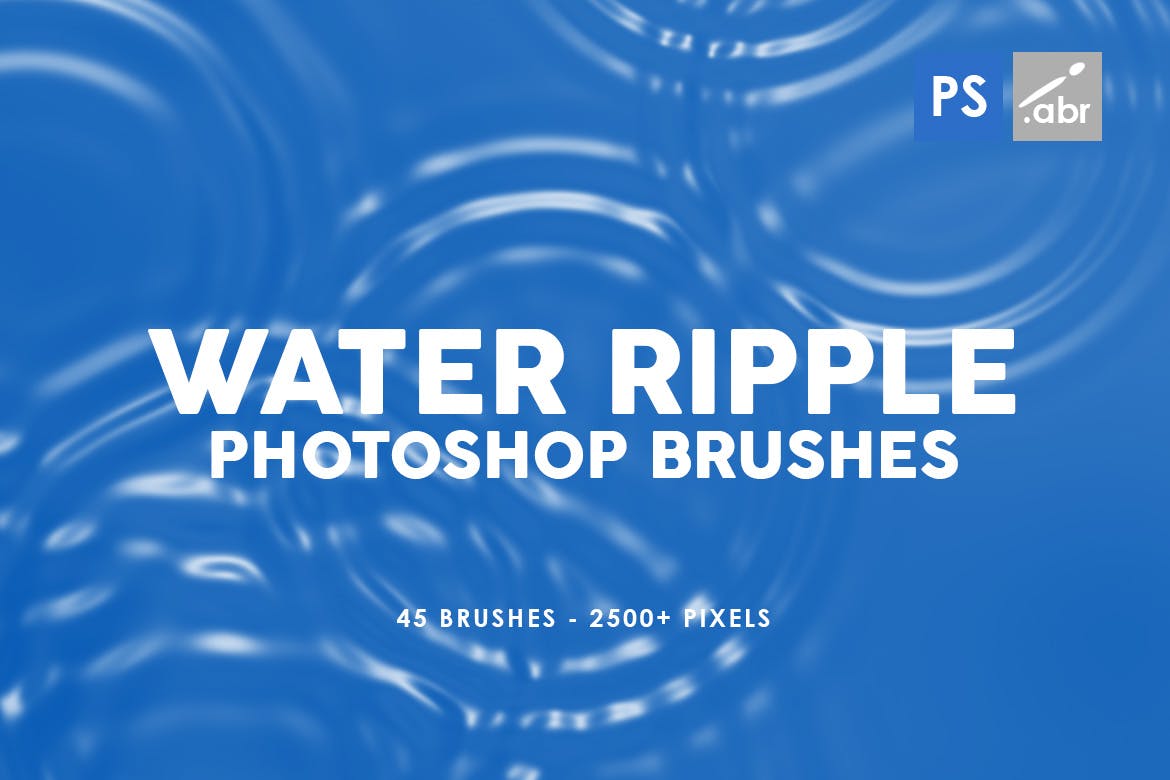 This Photoshop kit includes 45 high-resolution, 2500×2500 pixels size brushes helping you simulate the water ripple effect. The brushes work well with virtually any version of Photoshop and could be an excellent addition to any project.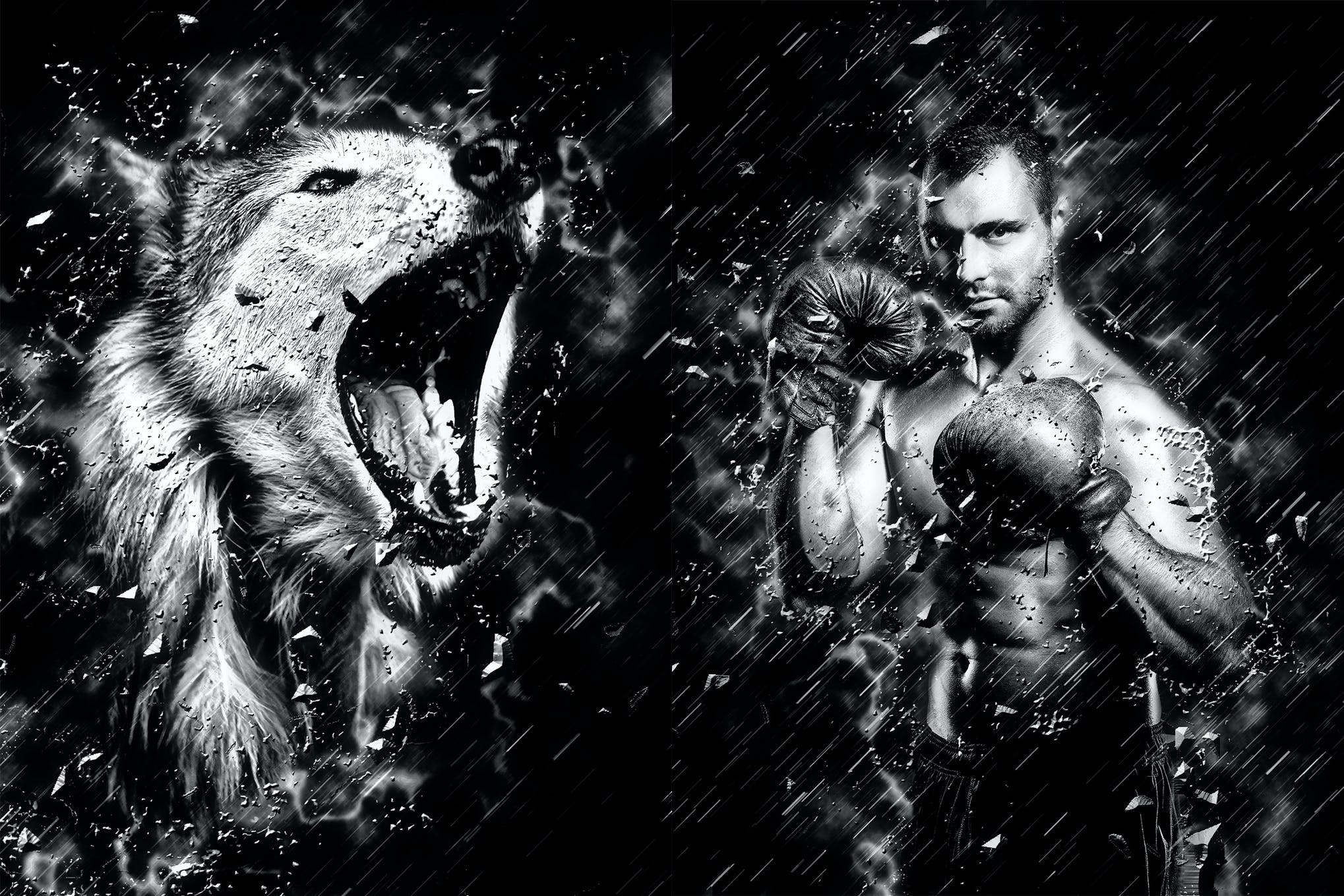 Bring the thunder of a stormy night to life with the Rainstorm HDR Photoshop action that adds an action-packed, and highly detailed effect to your pictures without you having to do any work at all. An absolute best rain Photoshop action!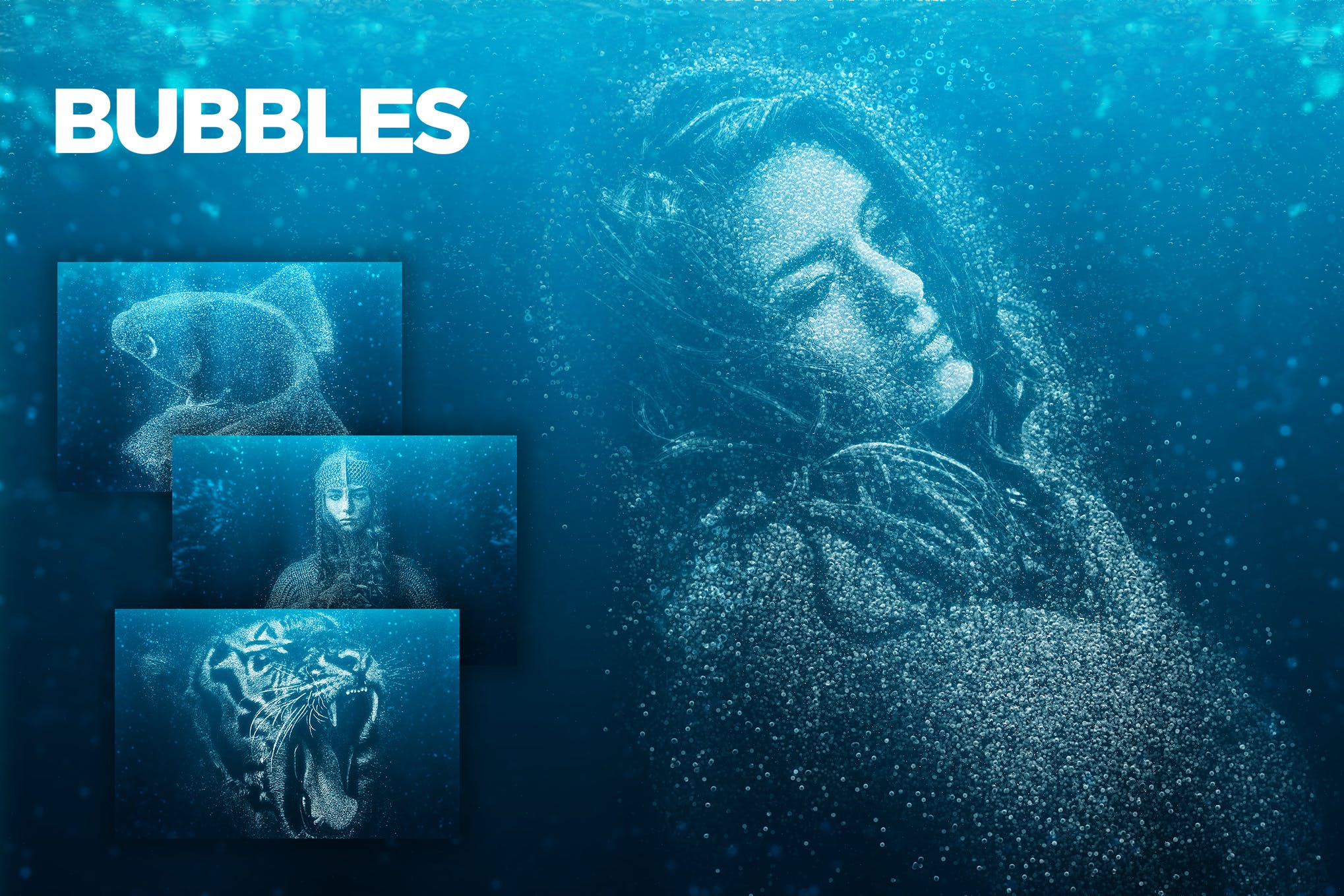 Make your images bubbled with this innovative Photoshop action that will help you get water bubbles coming out of your photos in an impressive fashion. The action work with every language there is and produces a different result every time you run it.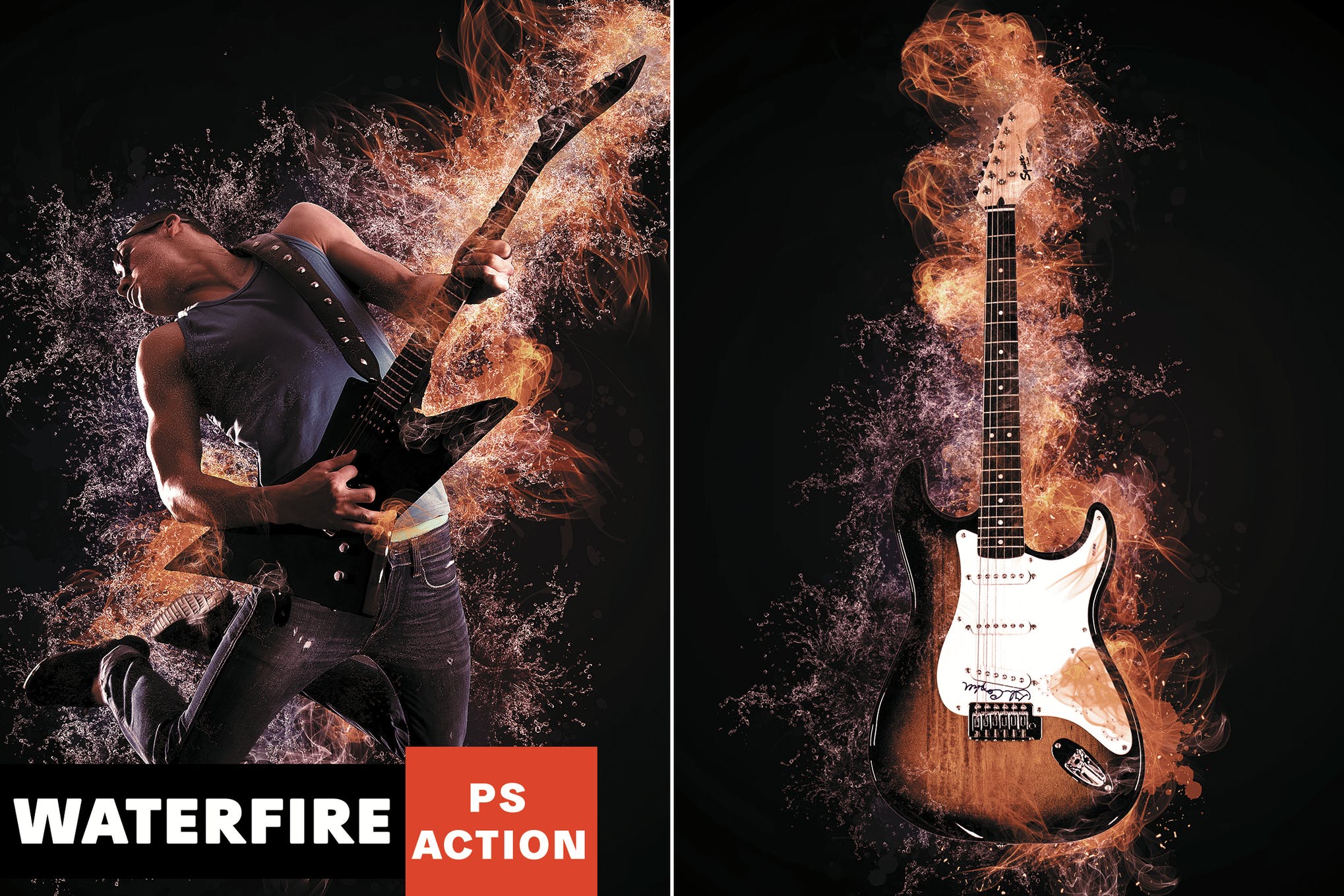 This out-of-the-box Photoshop action combines water, fire, and splashes to create an effect that's professional and captivating. A video tutorial comes bundled with the pack so you make the best use of this Photoshop water texture effect!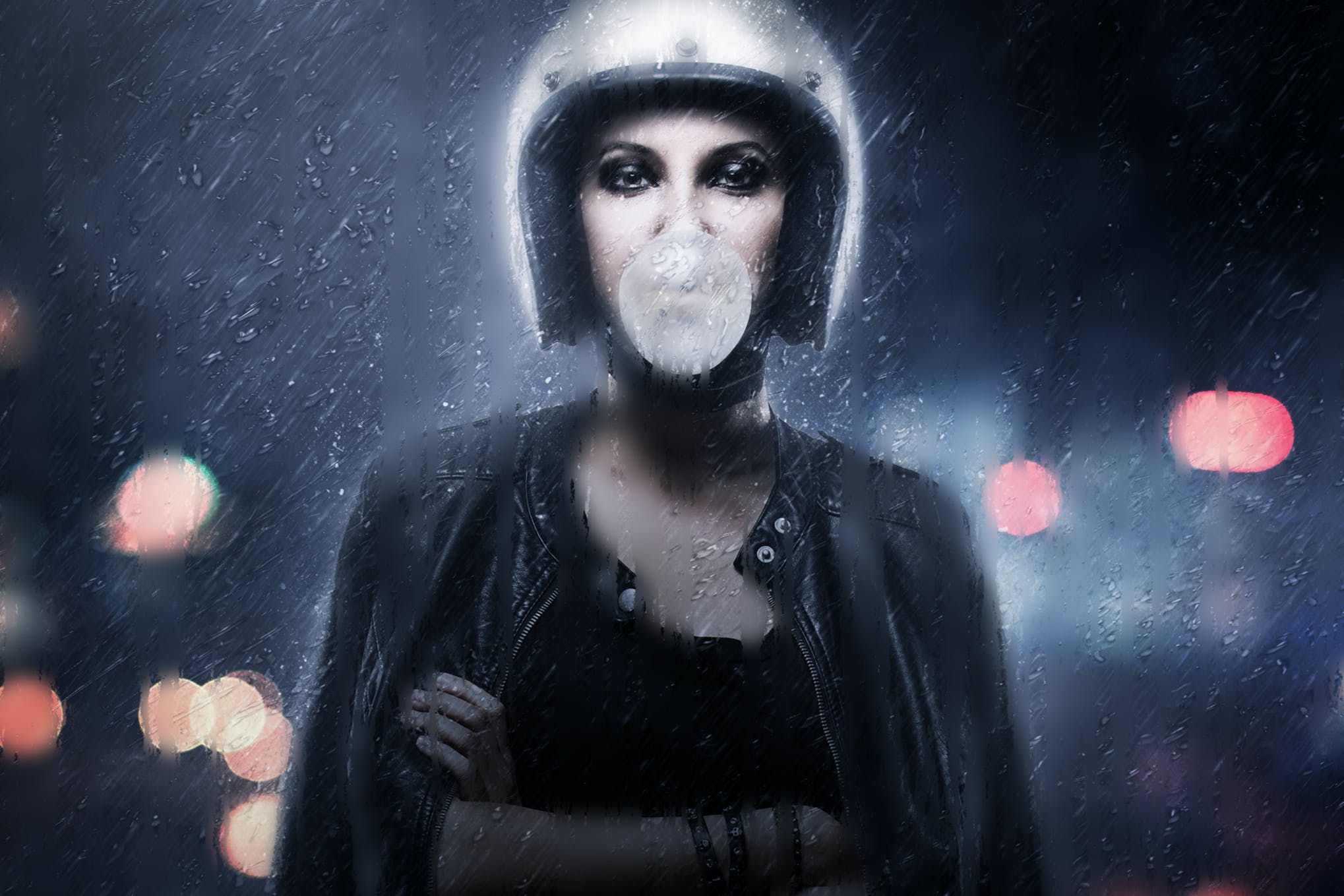 Wanting to create rain in Photoshop but don't have prior experience with the software? No worries! This Photoshop action is very easy to run, and just in case you have any difficulties with it, the video tutorial bundled with the pack comes in super handy.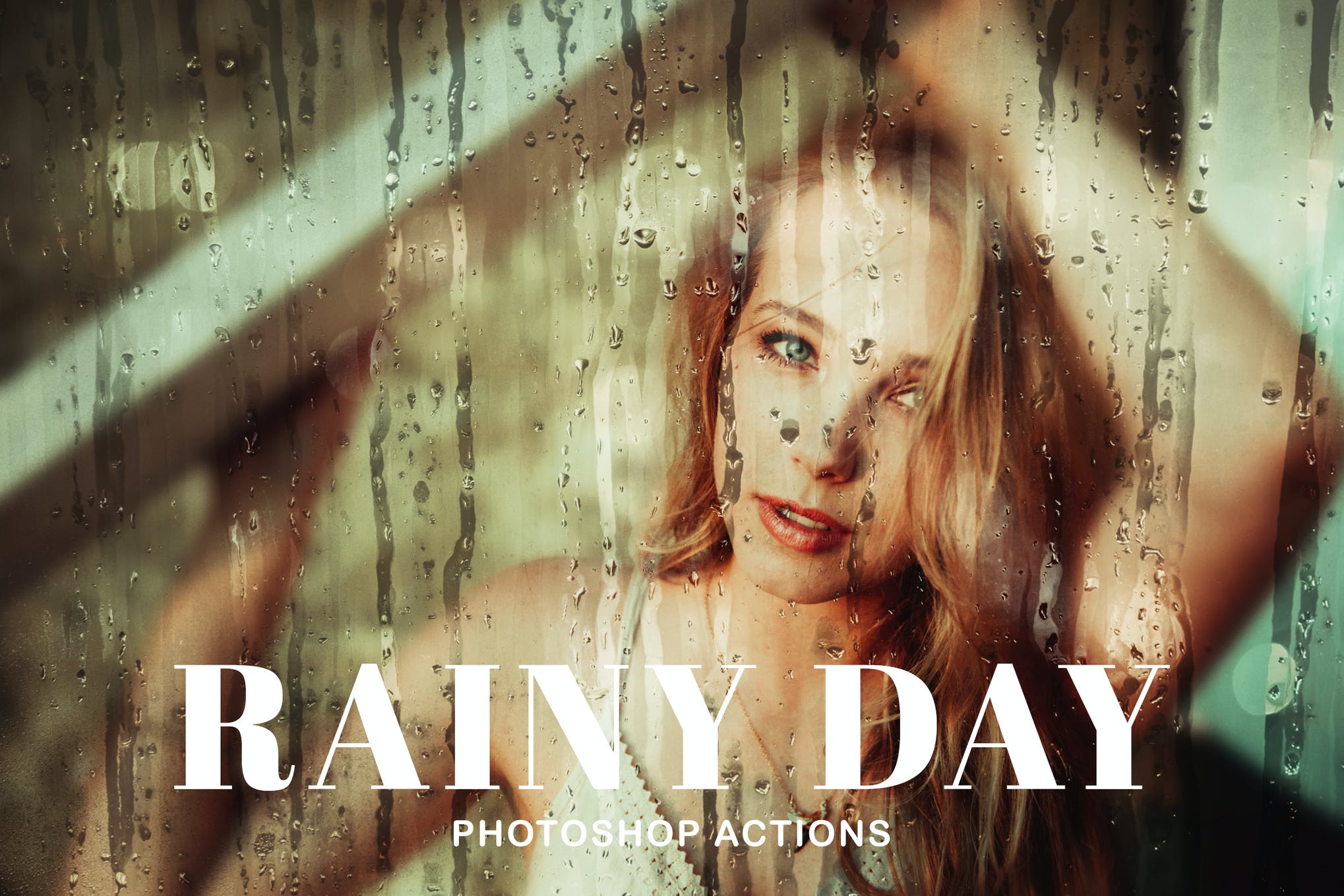 Feast your eyes on Rainy Day, a Photoshop action that gives out a mesmerizing wet glass window effect in an easy peasy manner. Every single layer can be tweaked to suit your needs, and it is totally one of our favorite tools to create a rain effect in Photoshop.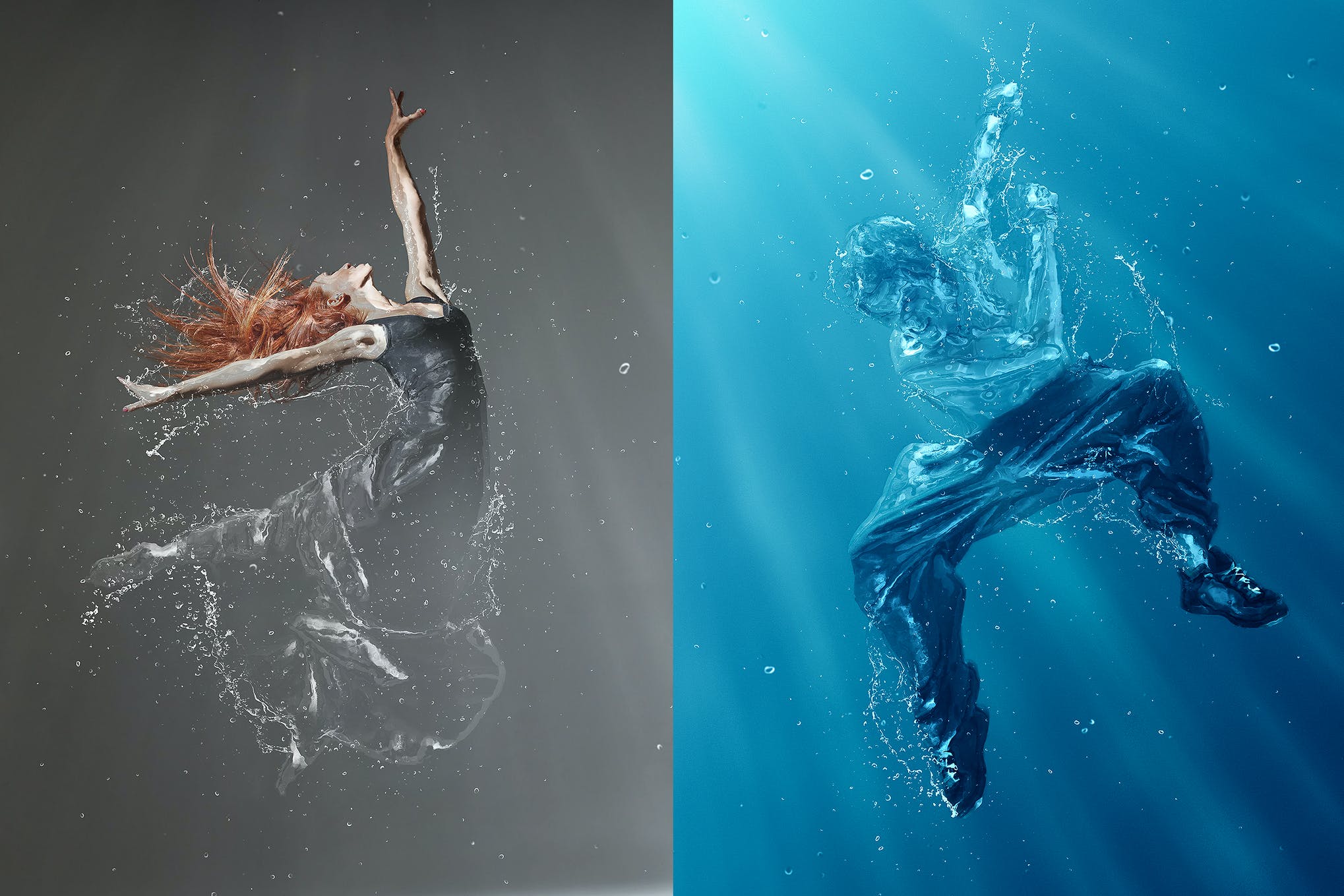 Pondering how to create water in Photoshop? Put your worries aside and have a look at this collection of photoshop actions containing everything from realistic underwater effects to Photoshop water splash brushes, and drop graphics.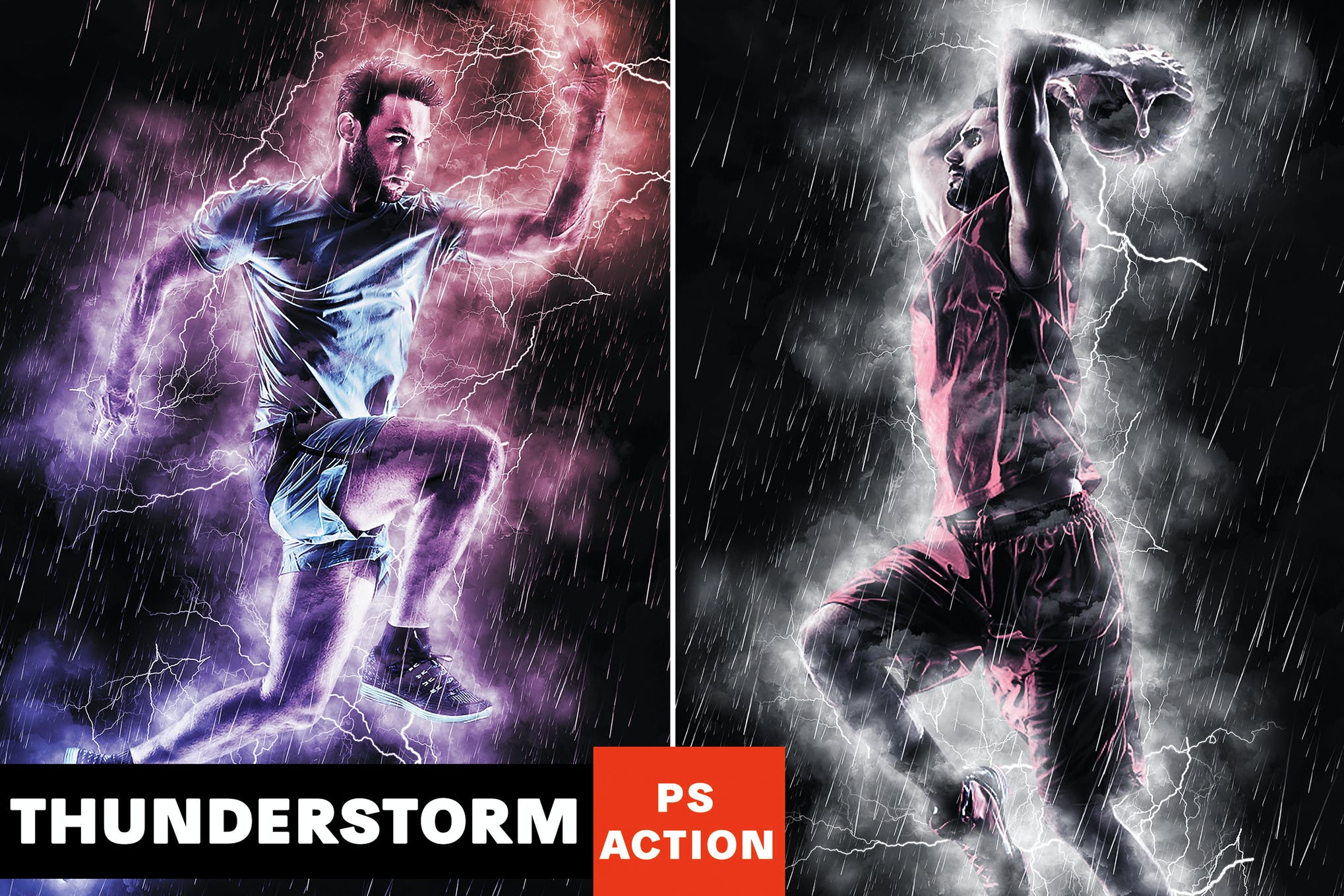 Perfect for creating a thrilling thunderstorm scene, this action helps you bring a mix of lightning, clouds, and rain in Photoshop in an effective and captivating fashion. It comes packed with a video tutorial helping you customize your artwork in the best way possible.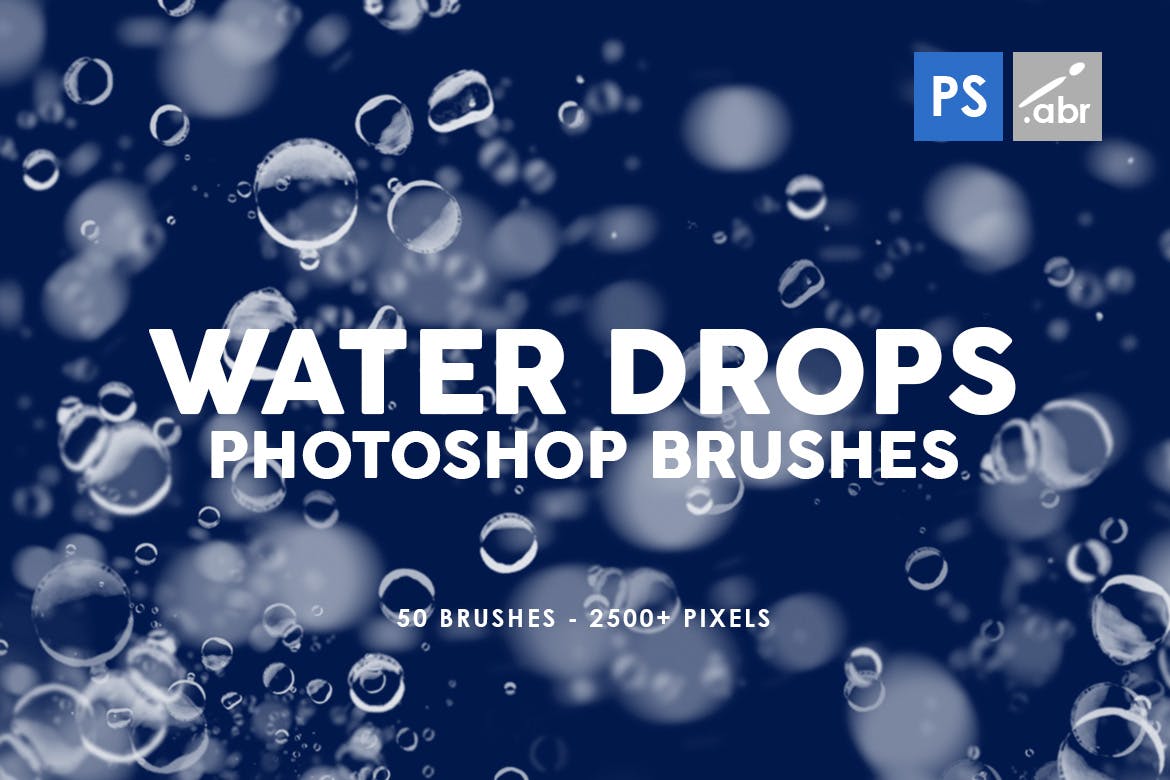 Here's a cool collection of water brushes for Photoshop that comes with 50 unique styles that allow you to create water drops in no time at all. The brushes work seamlessly with any Photoshop version and simulate a charming water texture Photoshop effect every single time.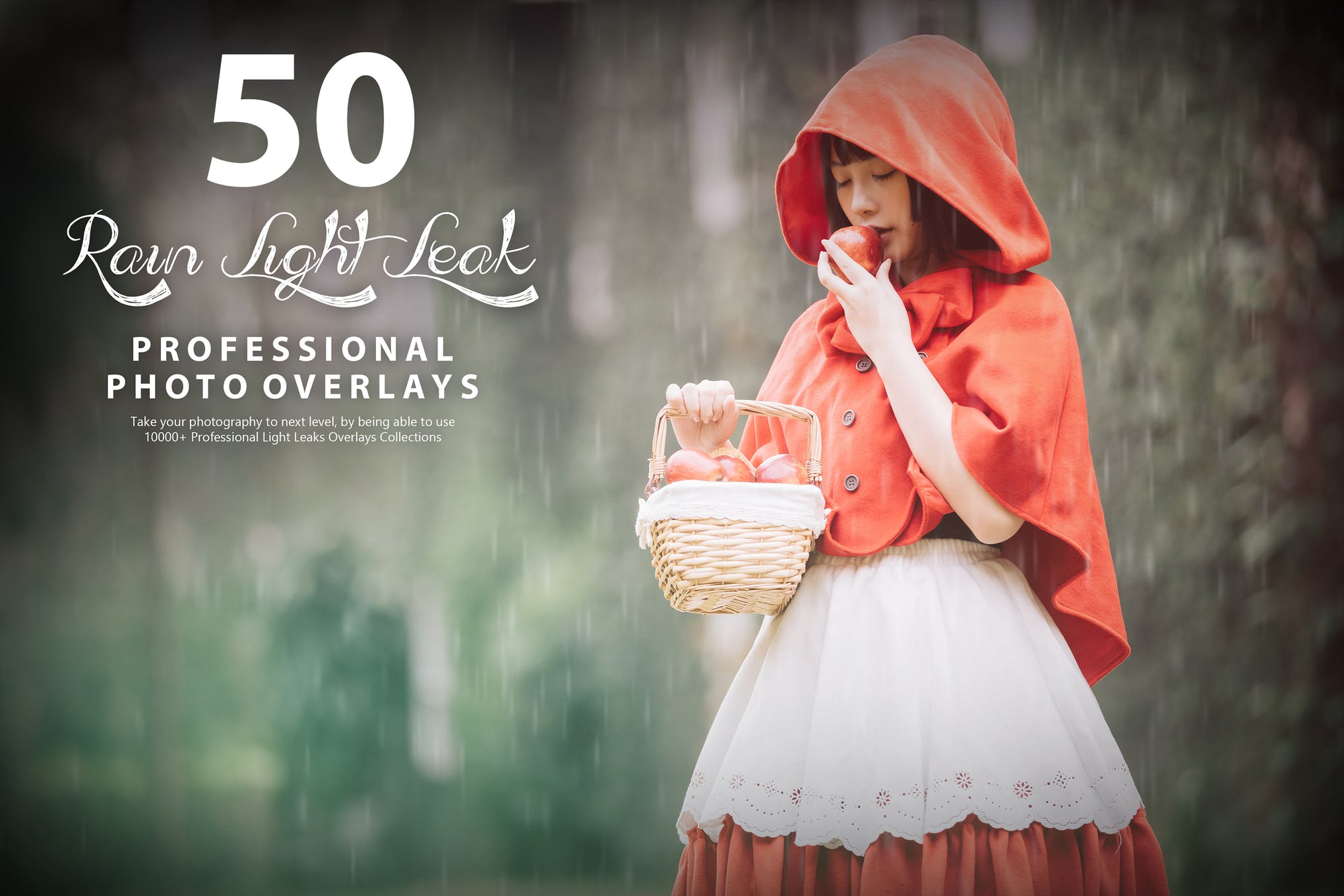 If you are a photographer puzzled about how to make rain in Photoshop, then this rain overlay Photoshop bundle is just for you. It will help you create professional-quality rainy day images with cool light leak effects. An amazing option for emulating the rain effect in Photoshop!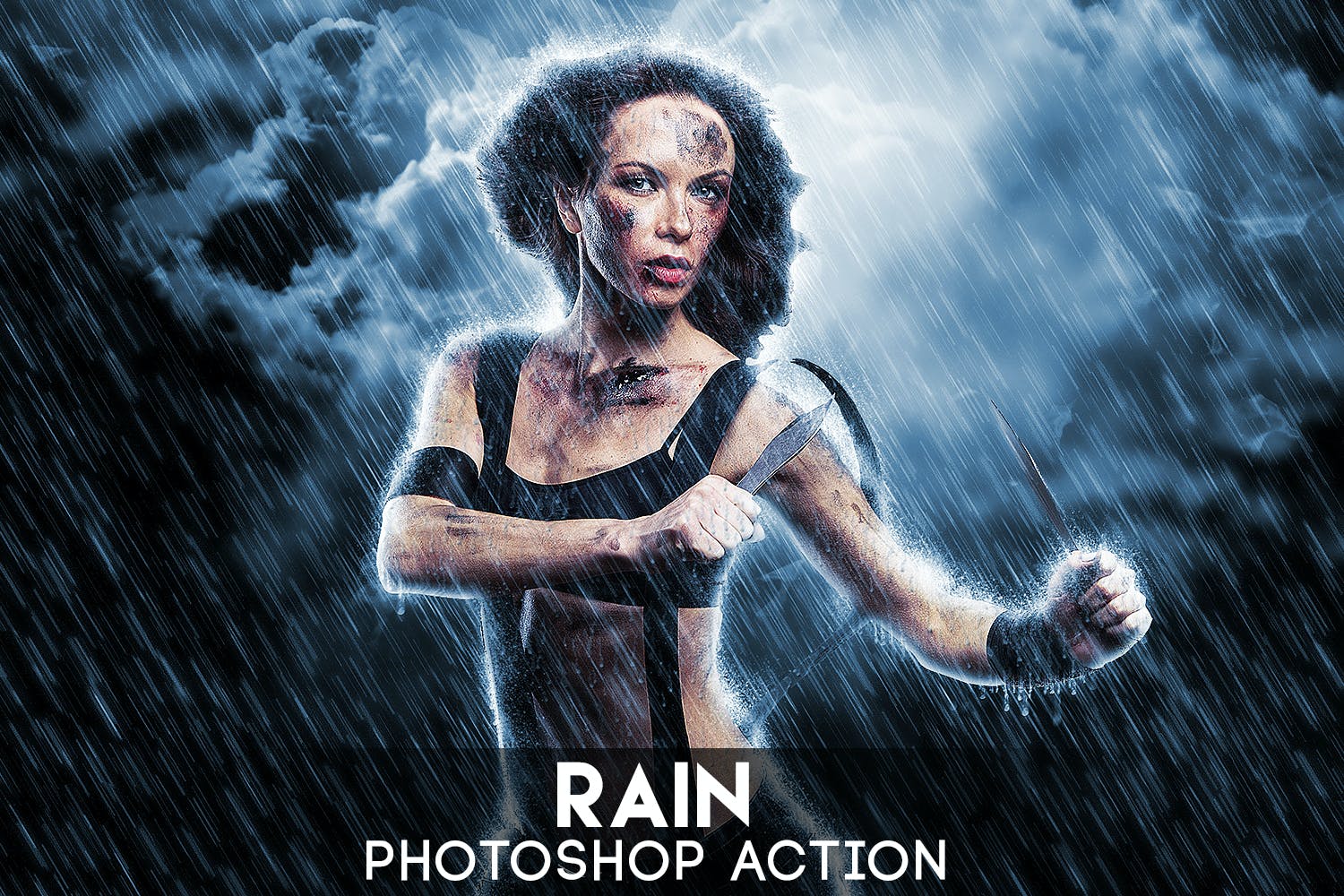 Inside this project, you'll find rain dropping and splashing on your project in a way that's nowhere near the neutral effect, and that's exactly what makes this rain Photoshop action unique, and interesting in its application. It also offers you three directions of rain in Photoshop.
Free Water & Rain Photoshop Effects
Wanting to get your hands on some free water and rain effect Photoshop actions and brushes? We are glad to present you with some of the best freebies out there that will ensure you never have to worry about how to create water in Photoshop.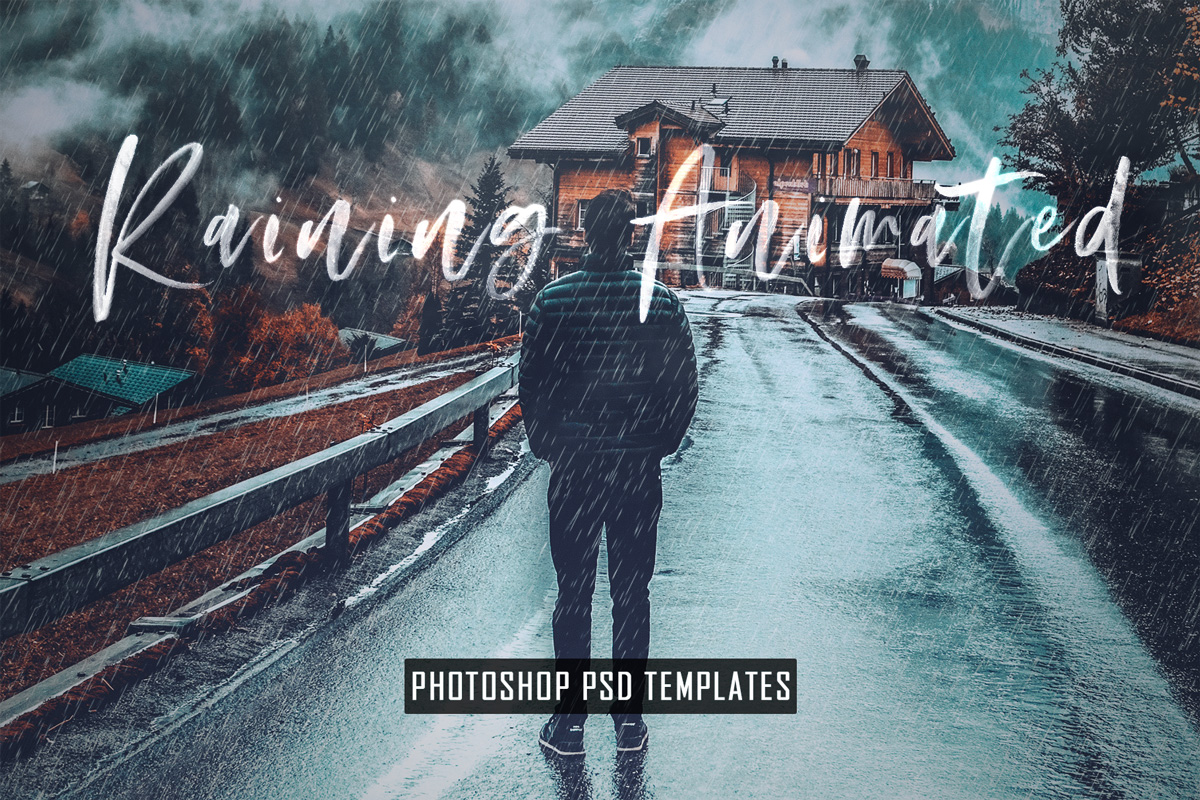 This set of Photoshop actions helps you create an ultra-realistic rain effect in Photoshop, both in right and left directions. It comes packed with 10 unique color filters and a guide on how to make rain in Photoshop, plus gives you a lot of flexibility in the way you'd like to save the finished image.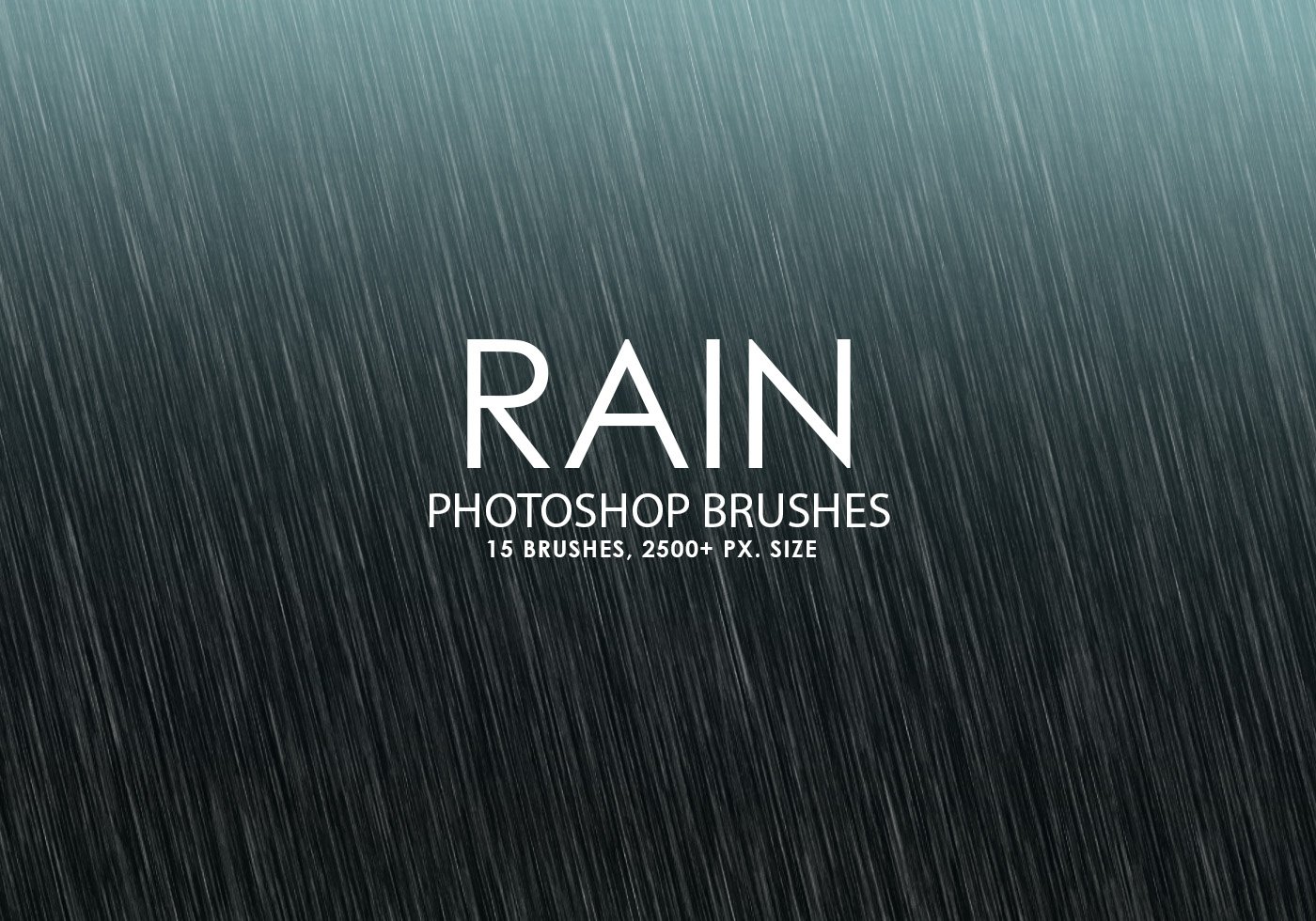 Next up we have a high-quality rain brushes Photoshop kit consisting of fifteen unique brush styles, 2500+ pixels size, each working to create a beautiful rainfall effect that is as impressive as it's effective.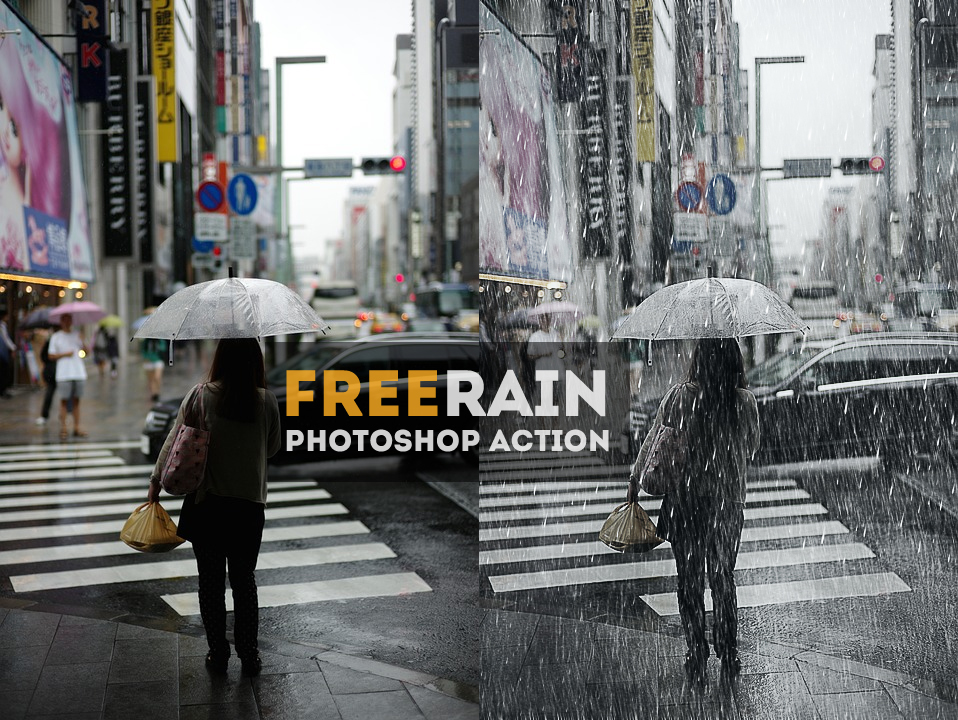 If you are wanting to bring a realistic rainfall and raindrop effect to your images without having to spend a penny, consider this rain Photoshop action that will transform the look and feel of your images in just one click.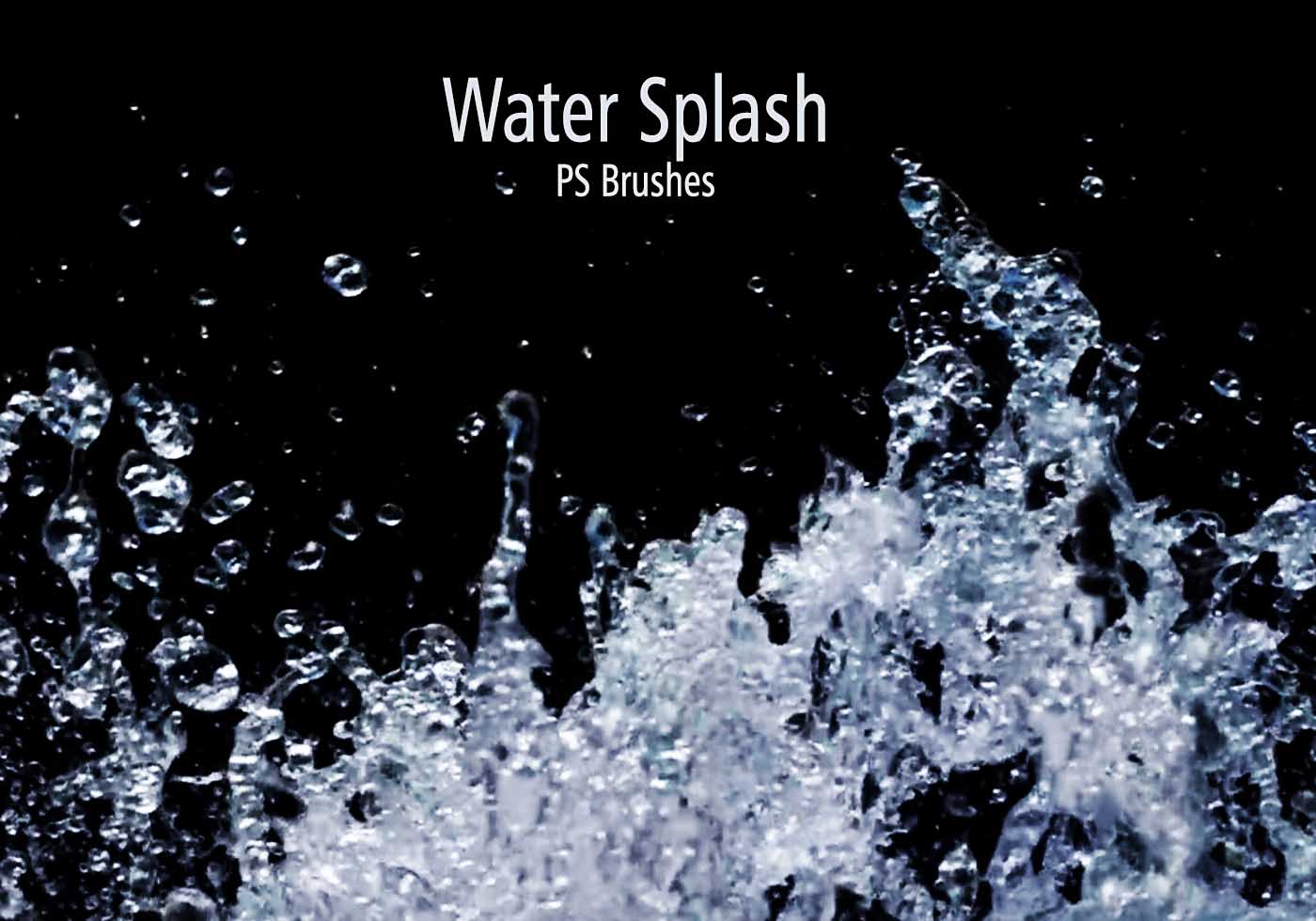 Replicate the beautiful water splashes effect using this collection of twenty Photoshop water splashes brushes that are available for you to download at no cost at all. We recommend you check out this Photoshop water texture resource pronto!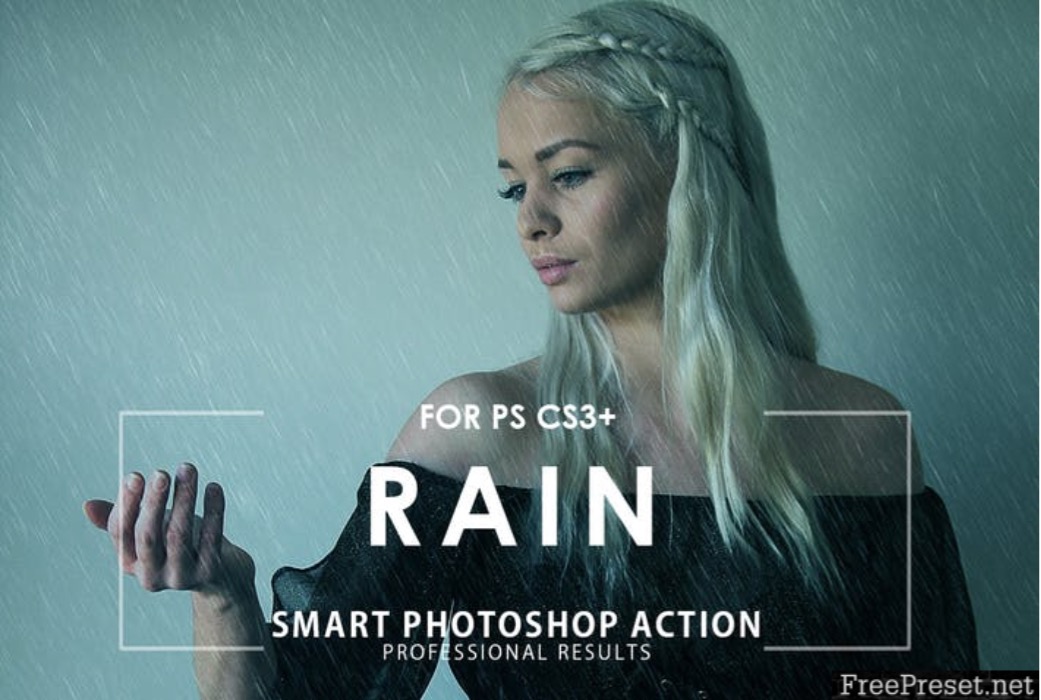 Wanting to create a neutral rain effect in Photoshop that looks like it has always been part of the picture? Check out this rain Photoshop action offering a range of color presets and effects to create a beautiful rainy atmosphere in a matter of minutes.
So there you have it- the best rain and water effects Photoshop actions, brushes, and overlays. Get one or a combination of these effects in your toolkit so that the question 'How to make water in Photoshop' never comes in the way of your creativity.