40+ Best Photoshop Painting Effects (Oil Painting Effects, Filters, Brushes & Actions)
Adobe Photoshop is a fantastic photo editing software that helps you enhance and manipulate your images by adding filters, repairing flaws, removing undesirable elements, and that's just the tip of the iceberg.
If you are looking for an easy way of making photographs look like a painting, Adobe Photoshop can help you with a cocktail of pre-made effects, filters, brushes, and actions. However, we understand with so many substandard Photoshop painting effects floating around on the internet, choosing the right options can become overwhelming, especially when you have never used Photoshop before.
To make your job just a tad easier, we have compiled a list of the best oil painting effects in Photoshop, including both premium and free items.
Read on!
Get everything you need to supercharge your Photoshop workflow. From just $16, get unlimited access to thousands of Photoshop actions, Lightroom presets, templates, graphics, fonts and photos.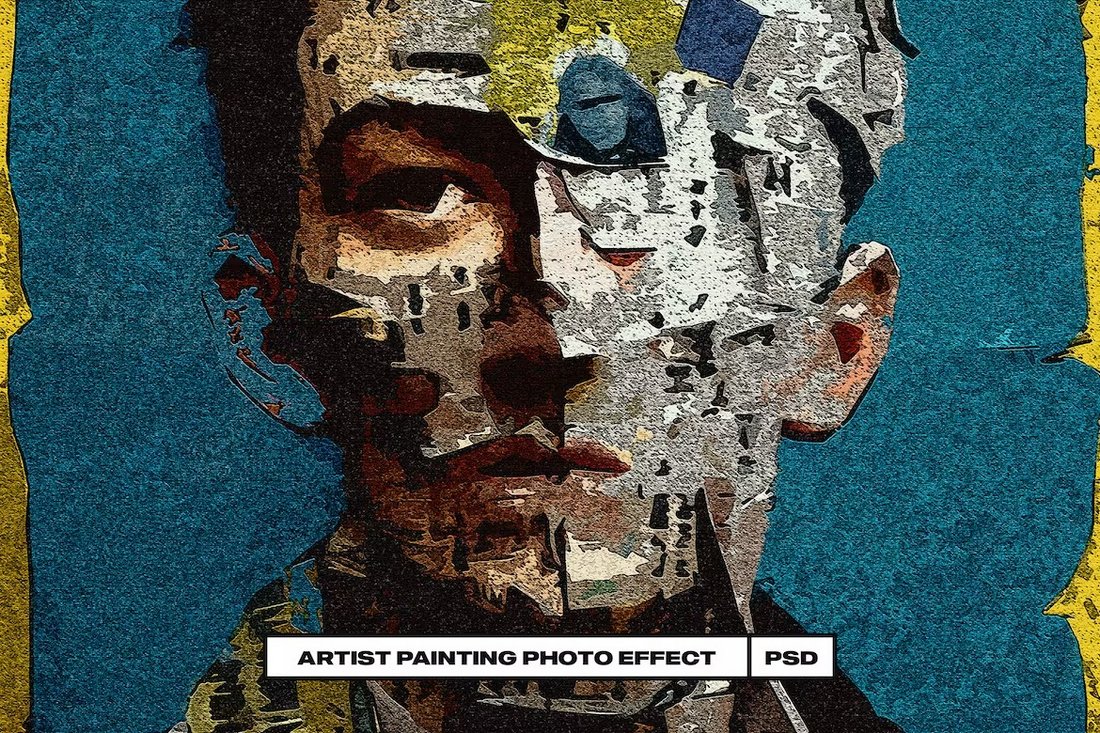 This is a unique painting effect you can use in Photoshop to completely transform your photos and graphics in seconds. It features an effect with a mix of modern art and Van Gough-style painting design that sets it apart from the rest. It comes as a customizable PSD template with smart objects.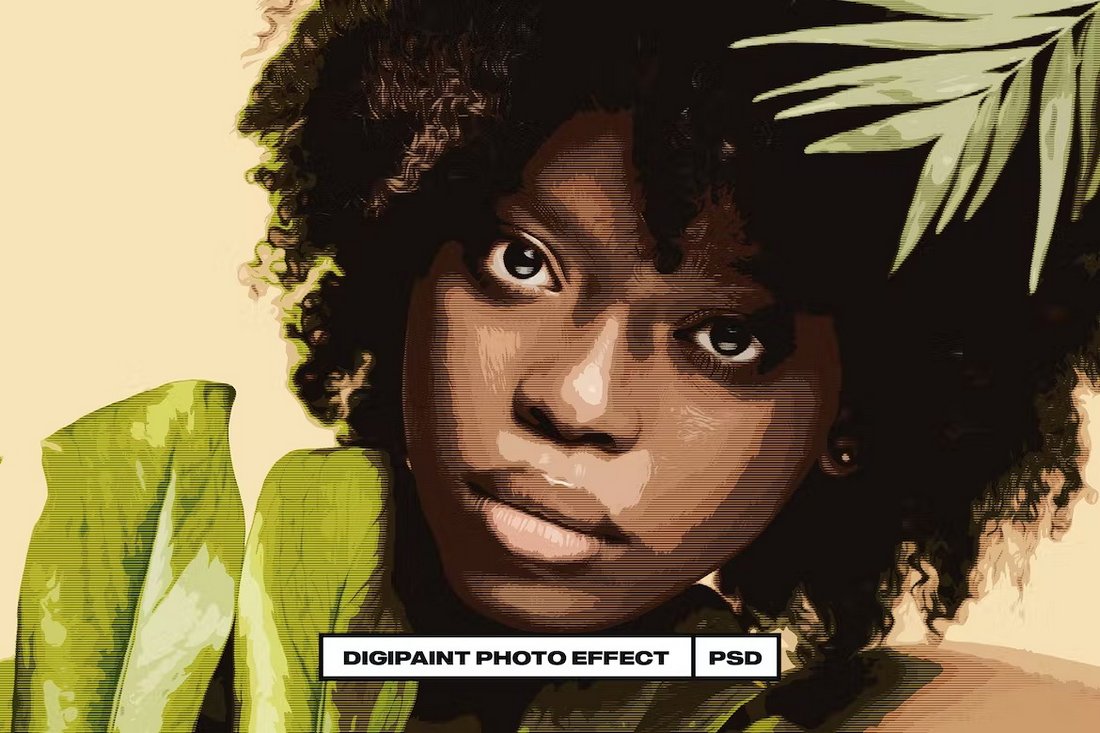 You can use this painting effect to add an artistic filter to your photos. It's perfect for both Instagram selfies and graphic design artwork. The template comes as a PSD file with organized layers.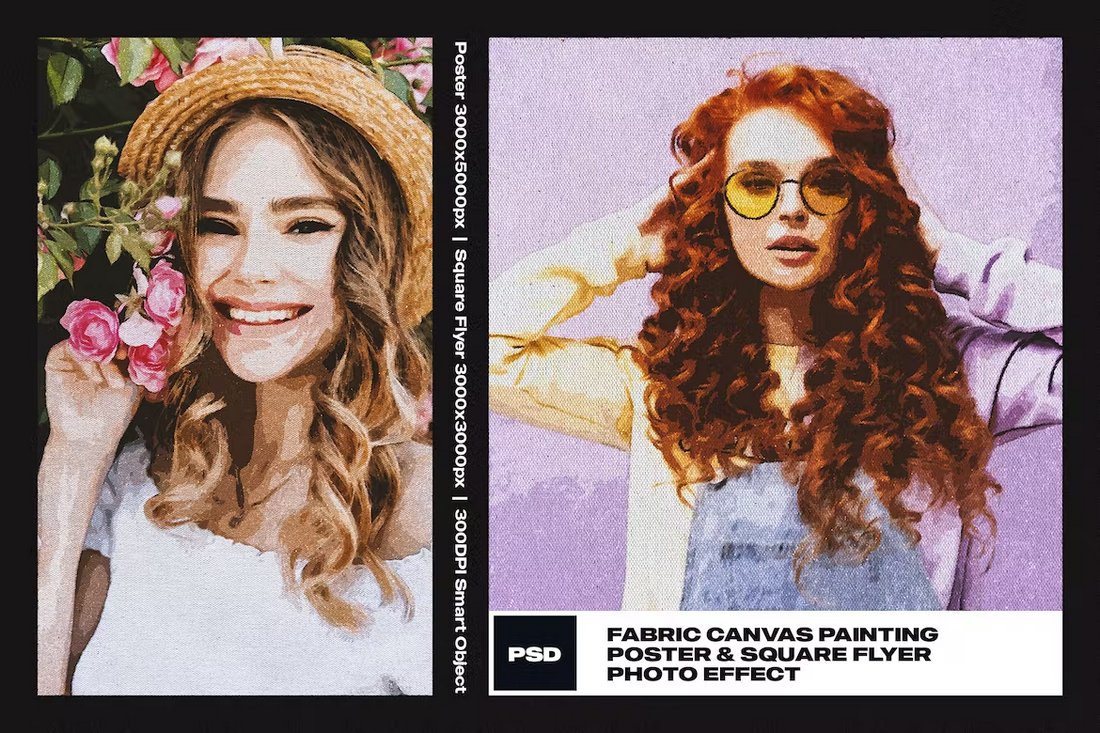 This Photoshop painting effect features a classic vintage-style design that will make your photos look just like a painting from a museum. This effect is also customizable and comes with smart objects for easily applying the effect to your photos.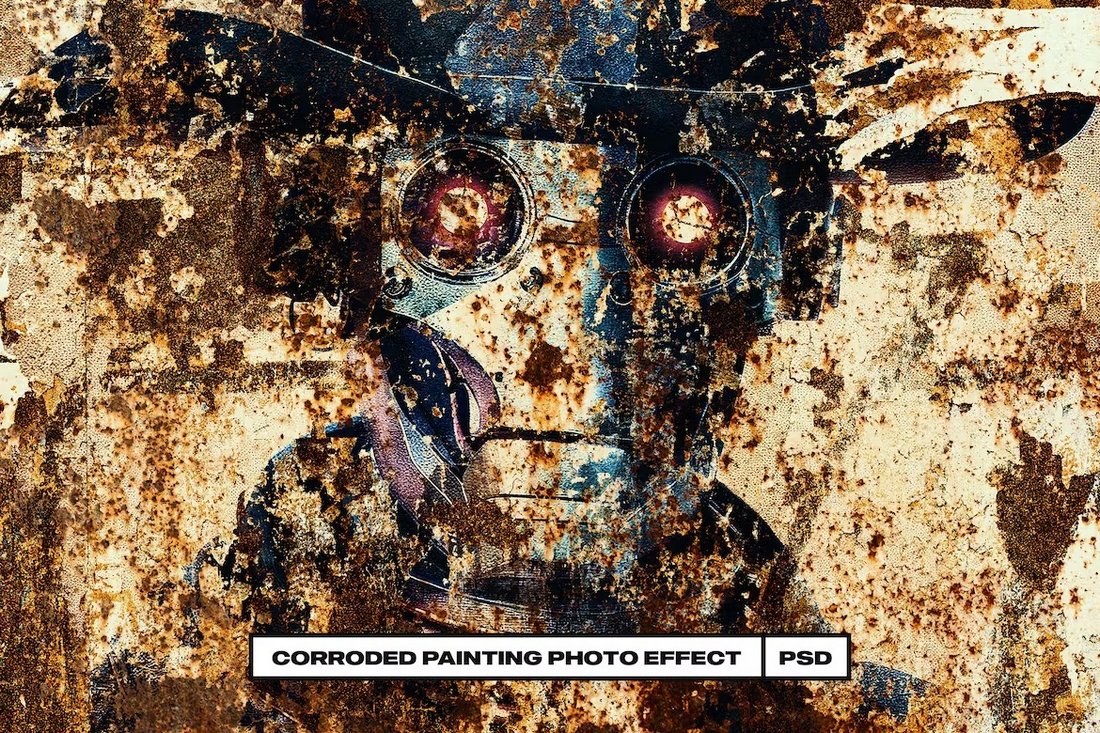 If you want to create a different style of a painting photo effect, give this PSD template a try. It comes with a cool corroded effect that makes your photos look like an old painting printed on a metallic surface.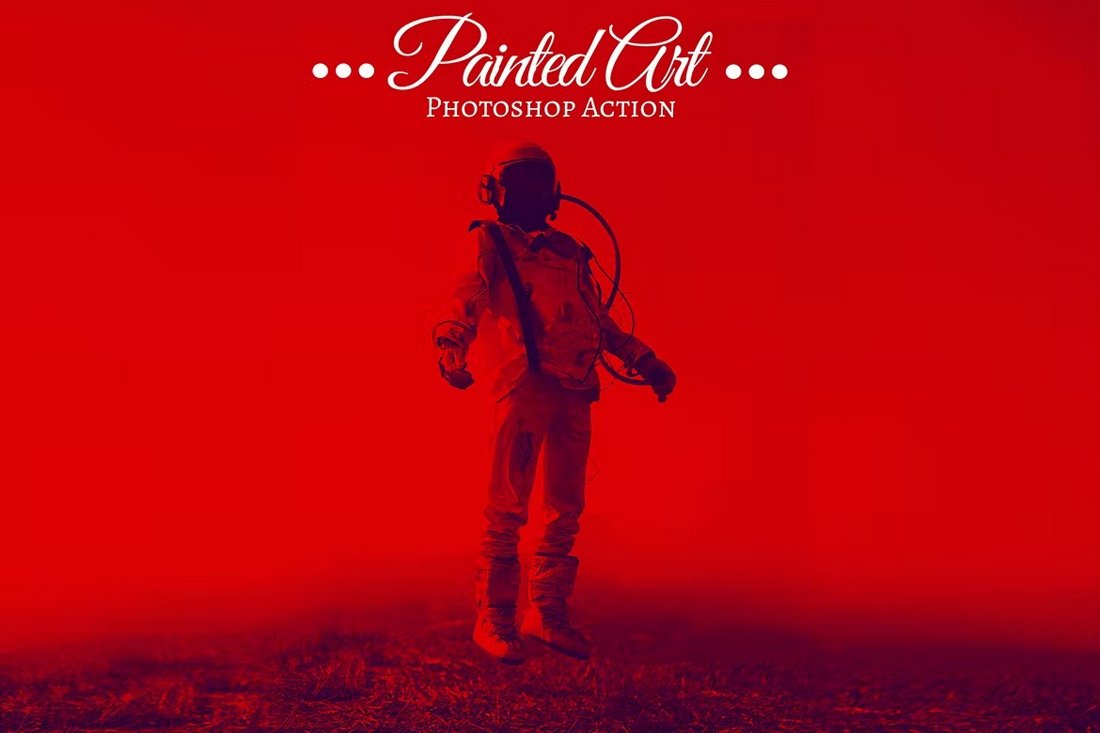 A unique Photoshop action that features a very artistic effect. This PS action allows you to create a simple filter for your photos that adds more depth with a mix of dark and gloomy vibes. It's ideal for posters and flyer designs.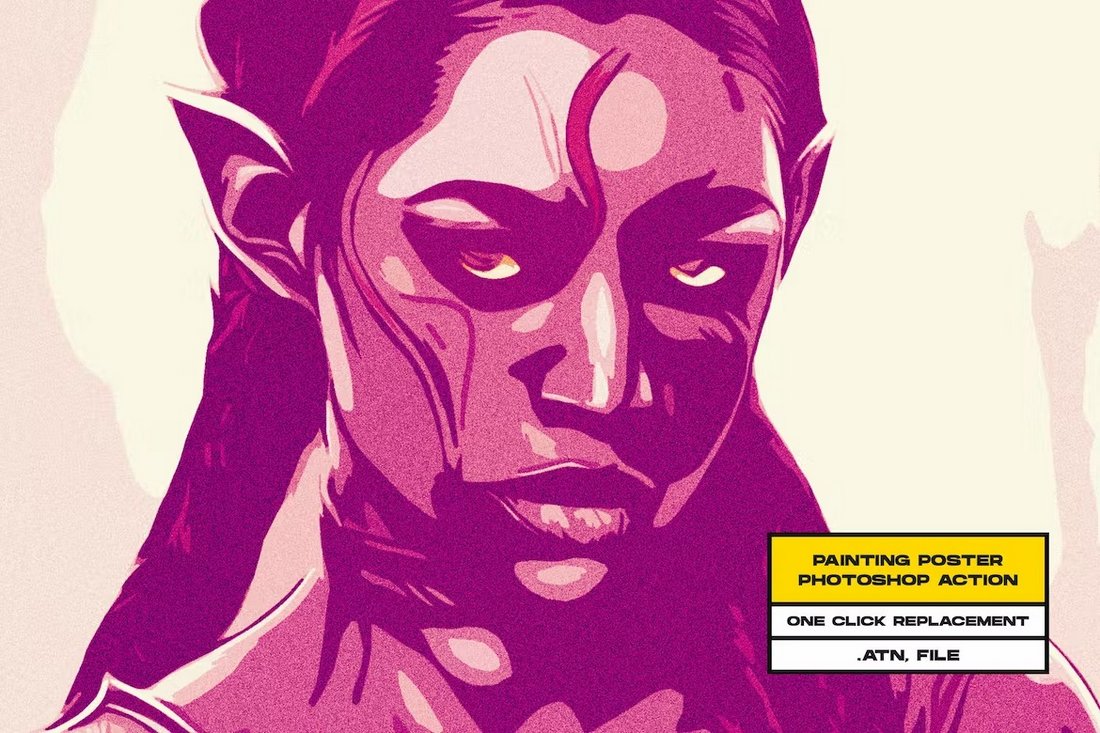 This painting effect for Photoshop has a cool design inspired by comic book-style artwork. It comes as a Photoshop action with its own pattern. You can use this on your high-resolution photos to achieve incredible results.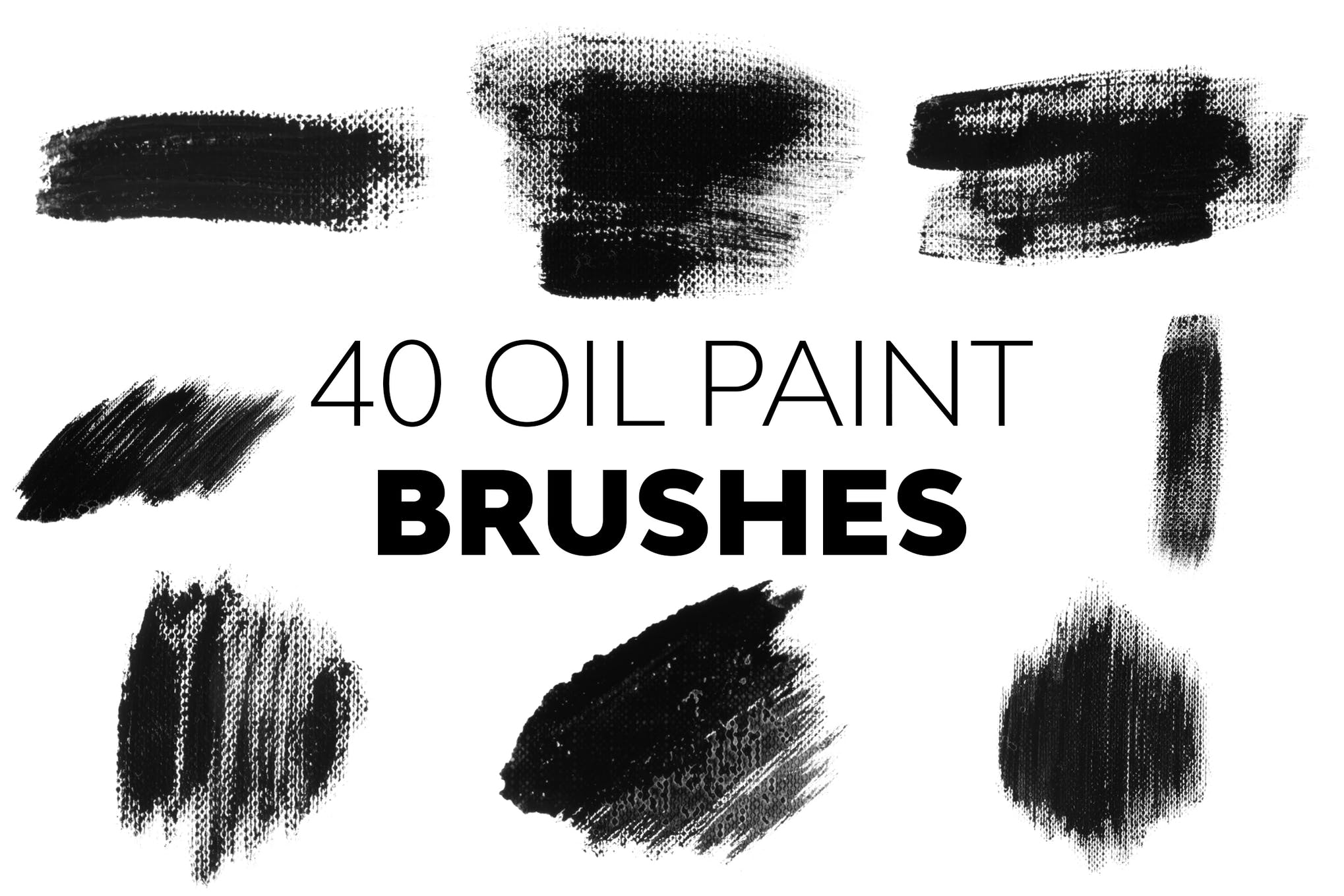 If you're looking to add the best Photoshop oil painting brushes to your collection, this product is an excellent contender for your cash. It consists of 40 oil paint Photoshop brushes in high-resolution that are extremely easy to download, and use.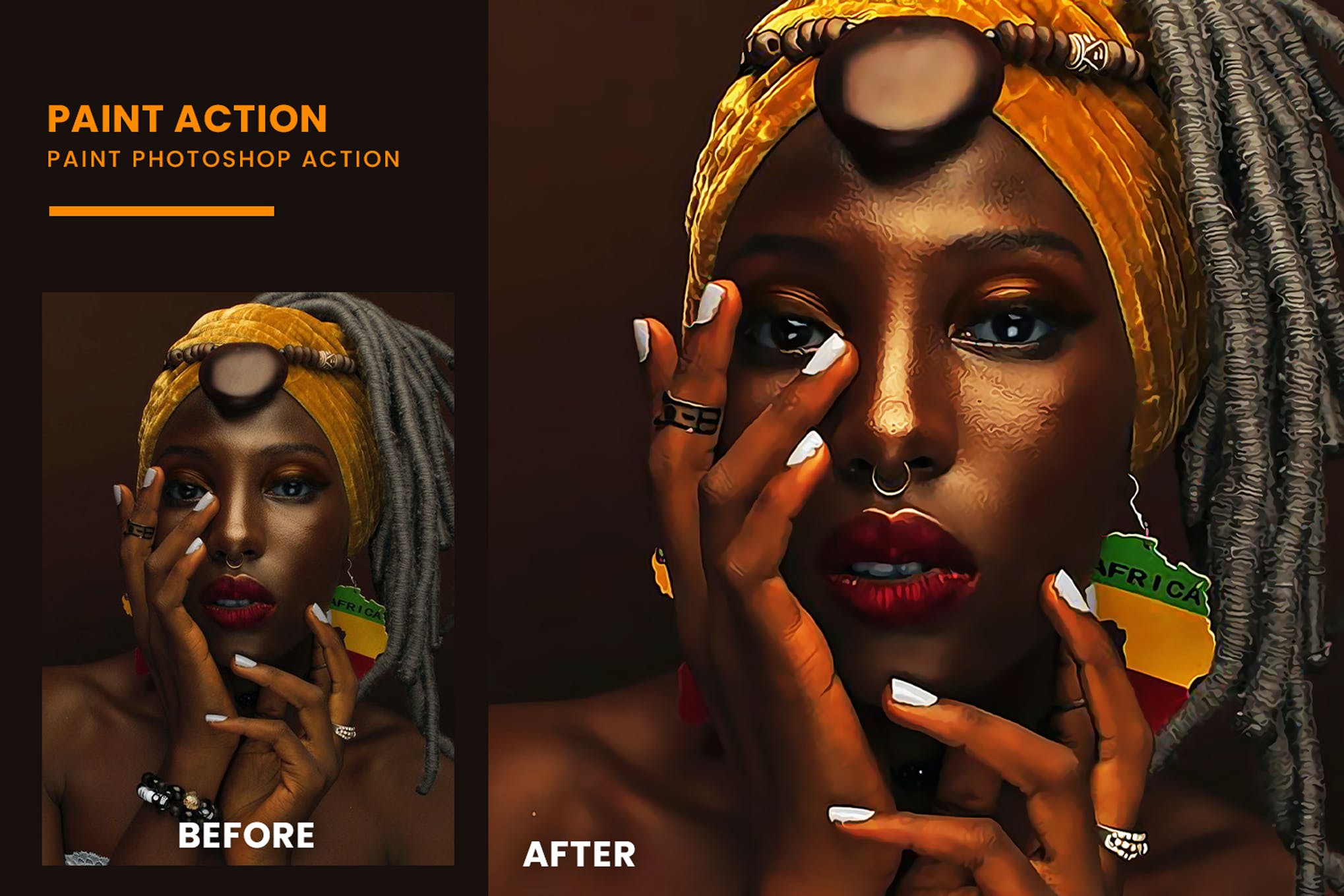 This Photoshop painting action instantly gives a beautiful painterly effect to your photos making them look like a piece of art worth posting on Instagram. This paint effect Photoshop action is super versatile and can be used on a variety of different pictures.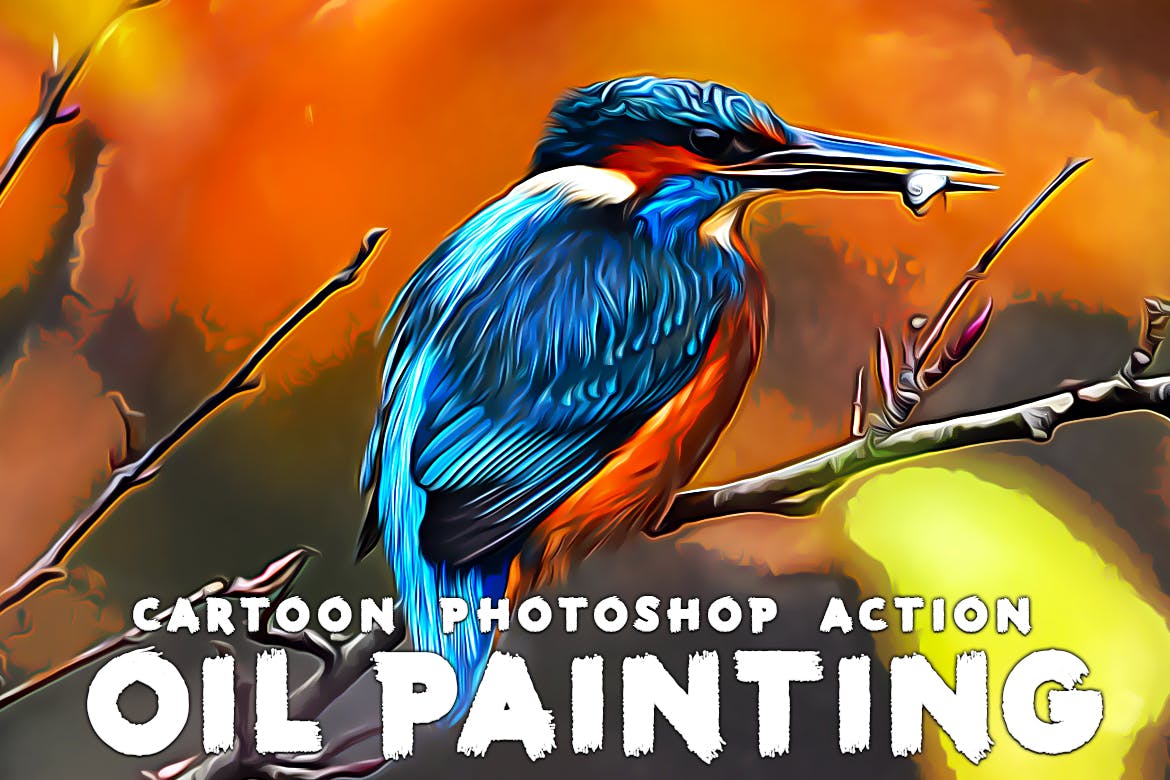 Wanting to achieve a cartoon oil painting effect in Photoshop? Look no further than this Photoshop oil paint filter. It is designed to give your everyday photos a dramatic appearance in just a few easy clicks. Making photographs look like painting has never been easier!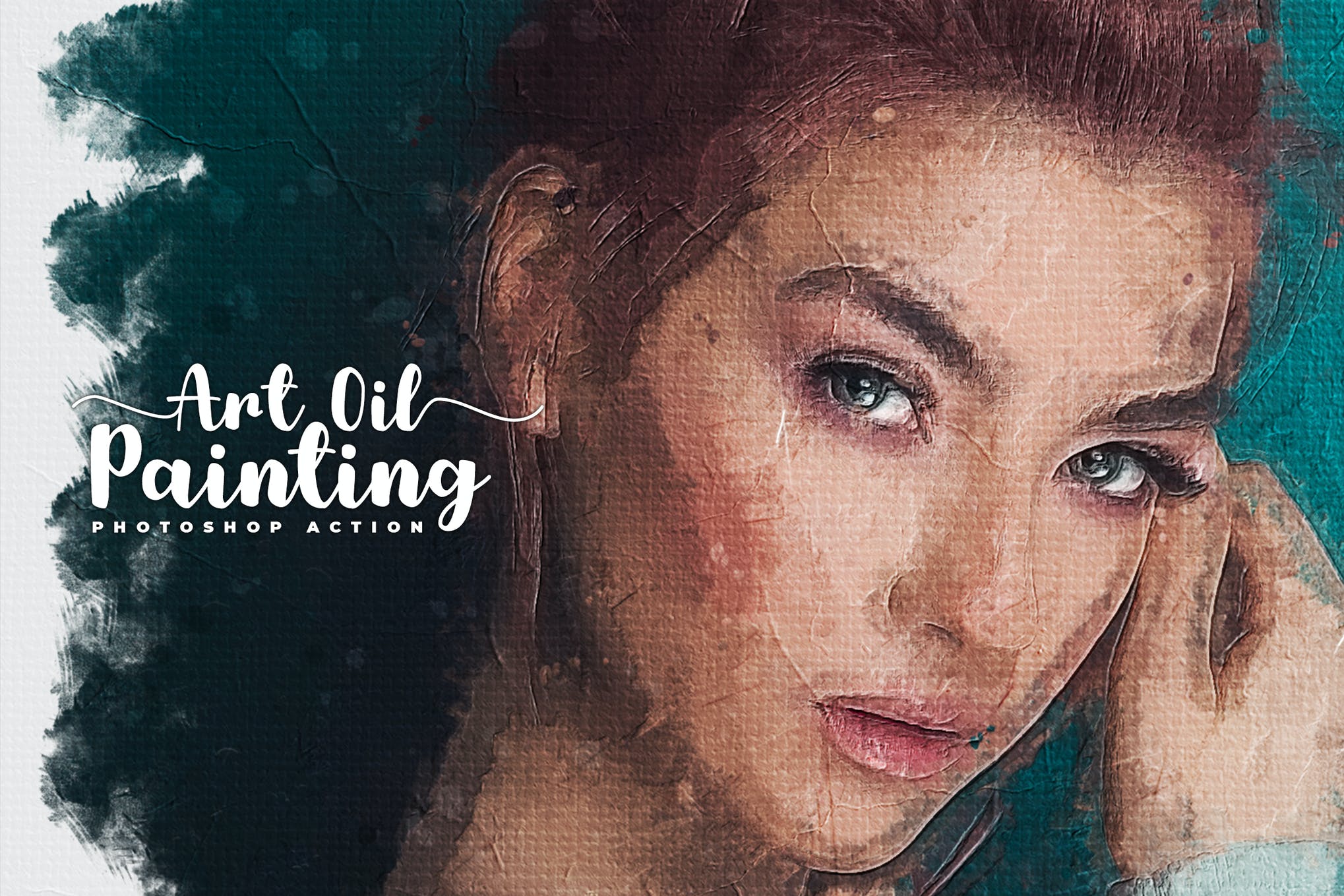 Are you a beginner looking to dabble in digital painting? You are probably wondering how to make a photo look like. painting in Photoshop. Check out this incredibly remarkable action that will help you achieve a realistic oil painting effect in Photoshop without any hassle.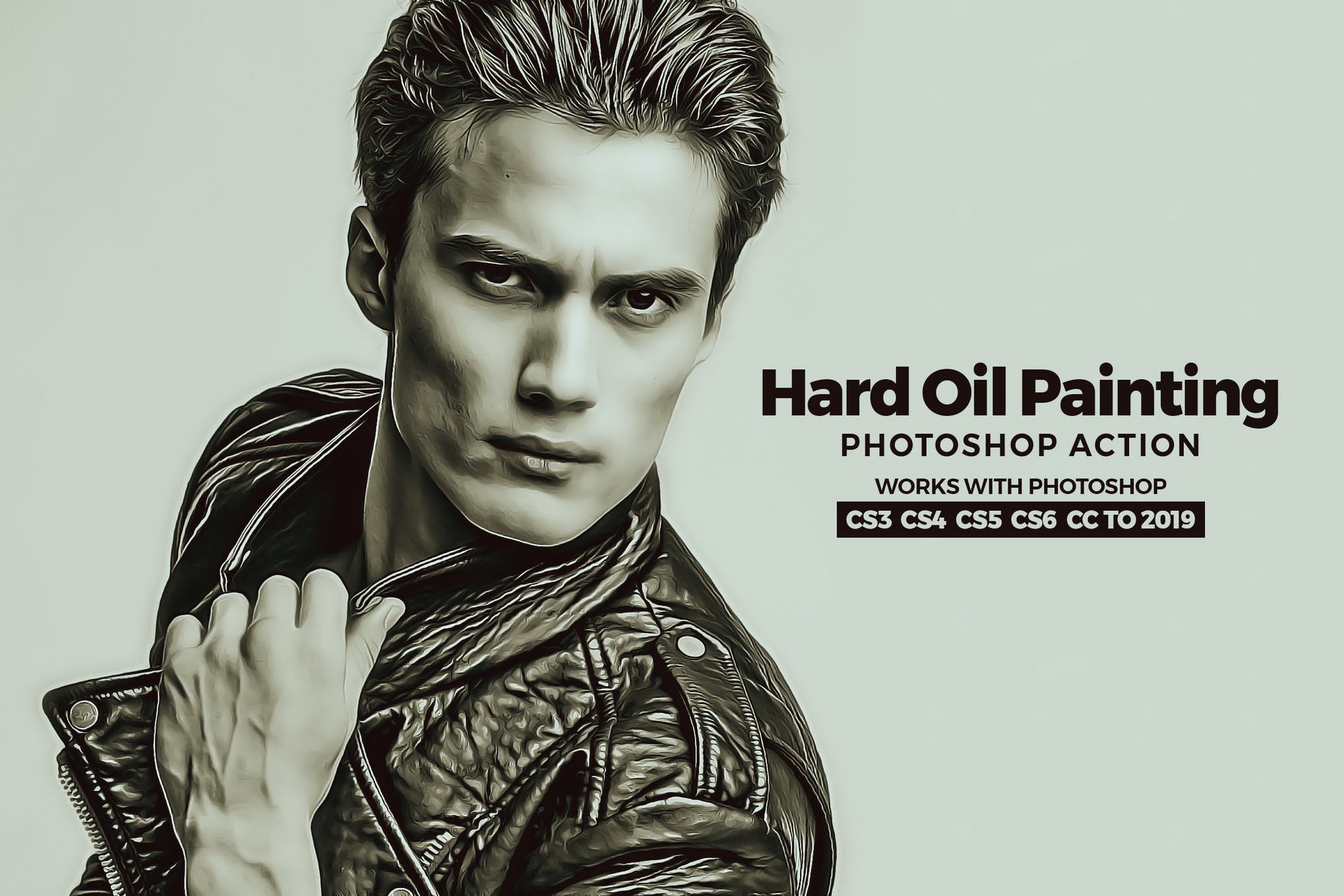 This is a unique paint texture Photoshop action that will give your pictures a hard oil paint look. It's a great Photoshop painting action that every digital artist should include in their collection. Don't hesitate to take this amazing Photoshop painting effect for a spin.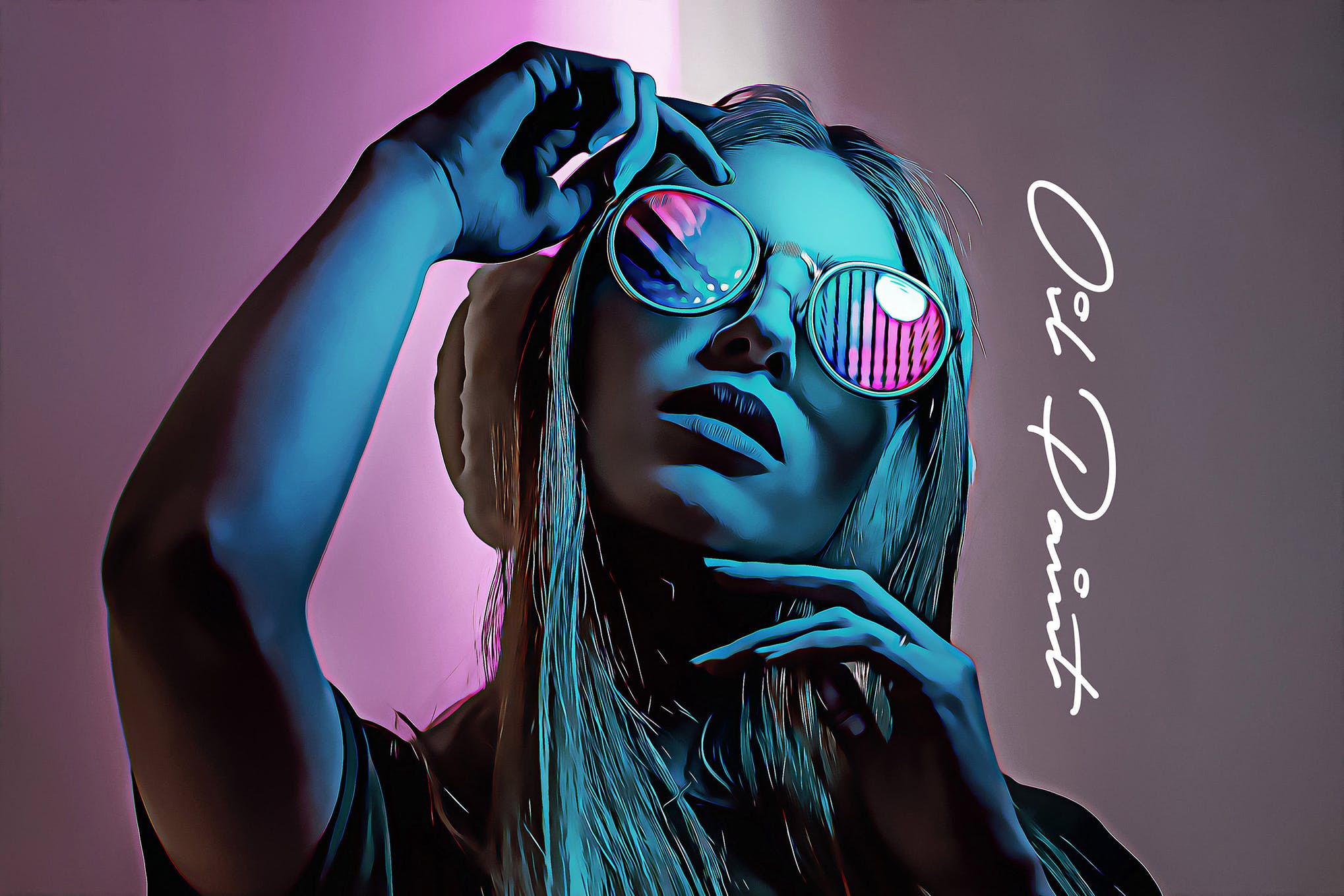 Sure, the actual painting has its own charm, but with this Photoshop effect, you'll be able to cast any illustration into your artboard, it'll be a matter of seconds! Prepare striking social media posts, newsletter graphics, inspirational posters, and invitations to your personal exhibitions.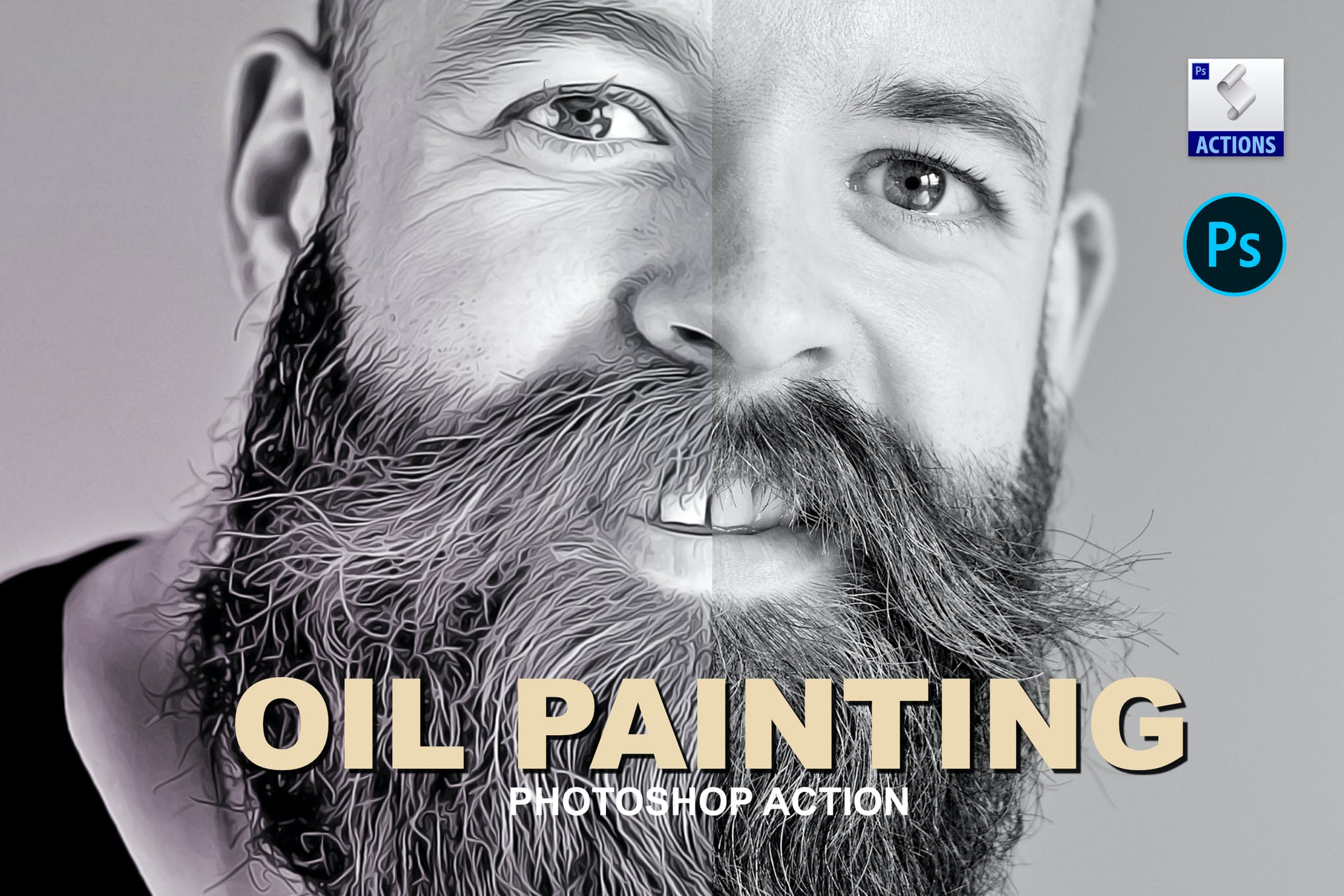 If you are looking for a simple technique that helps in making photographs look like a painting, consider this premium Photoshop action that will convert your portraits, wildlife, travel, and lifestyle photos into high-quality painting artworks in few easy clicks.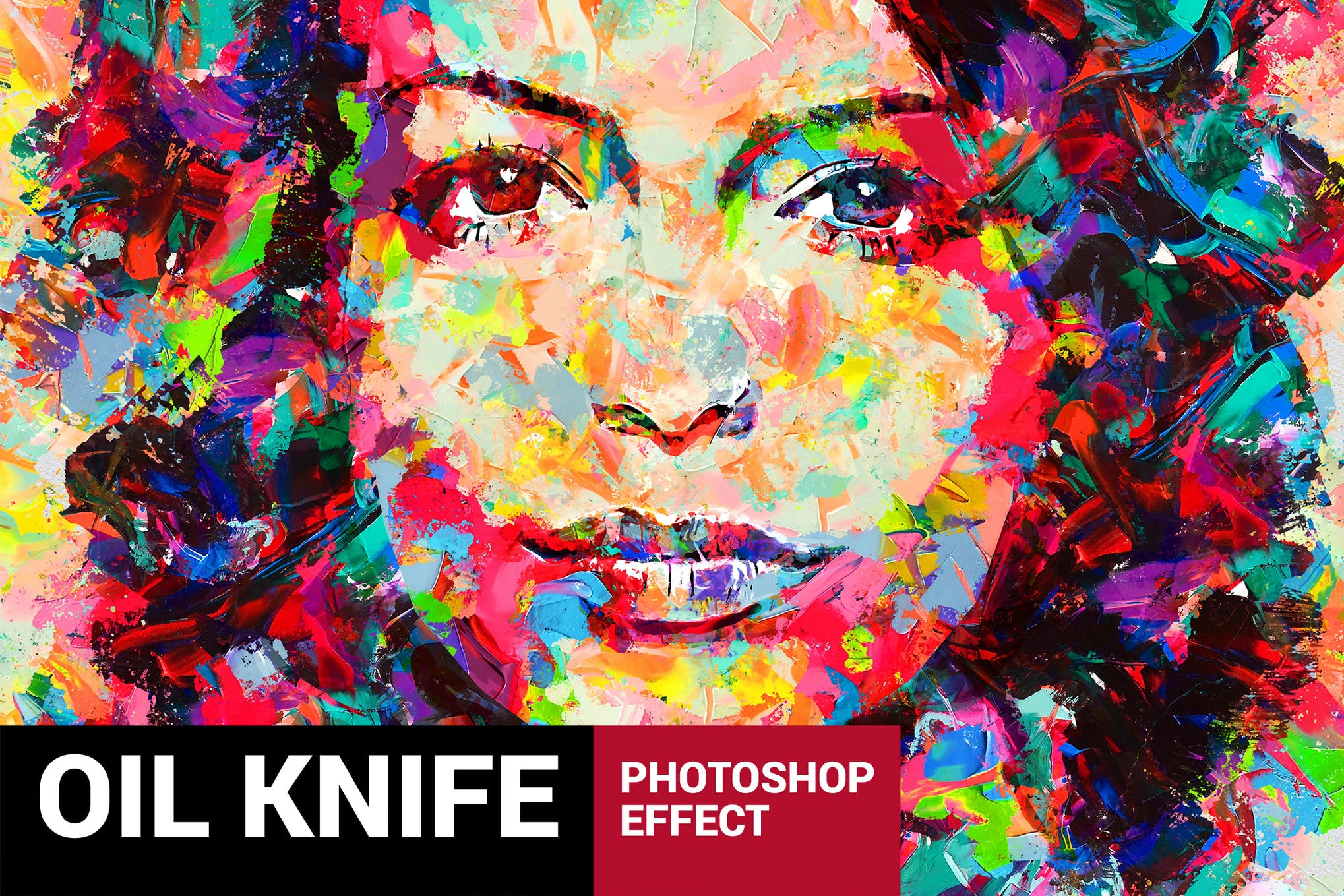 Create impressionistic knife oil painting in Photoshop with Ultimatum, an artistic Photoshop action that provides detail-oriented results and endless design possibilities. Ultimatum comes with twenty color presets, and knife oil painting Photoshop brushes to help you create a masterpiece with ease.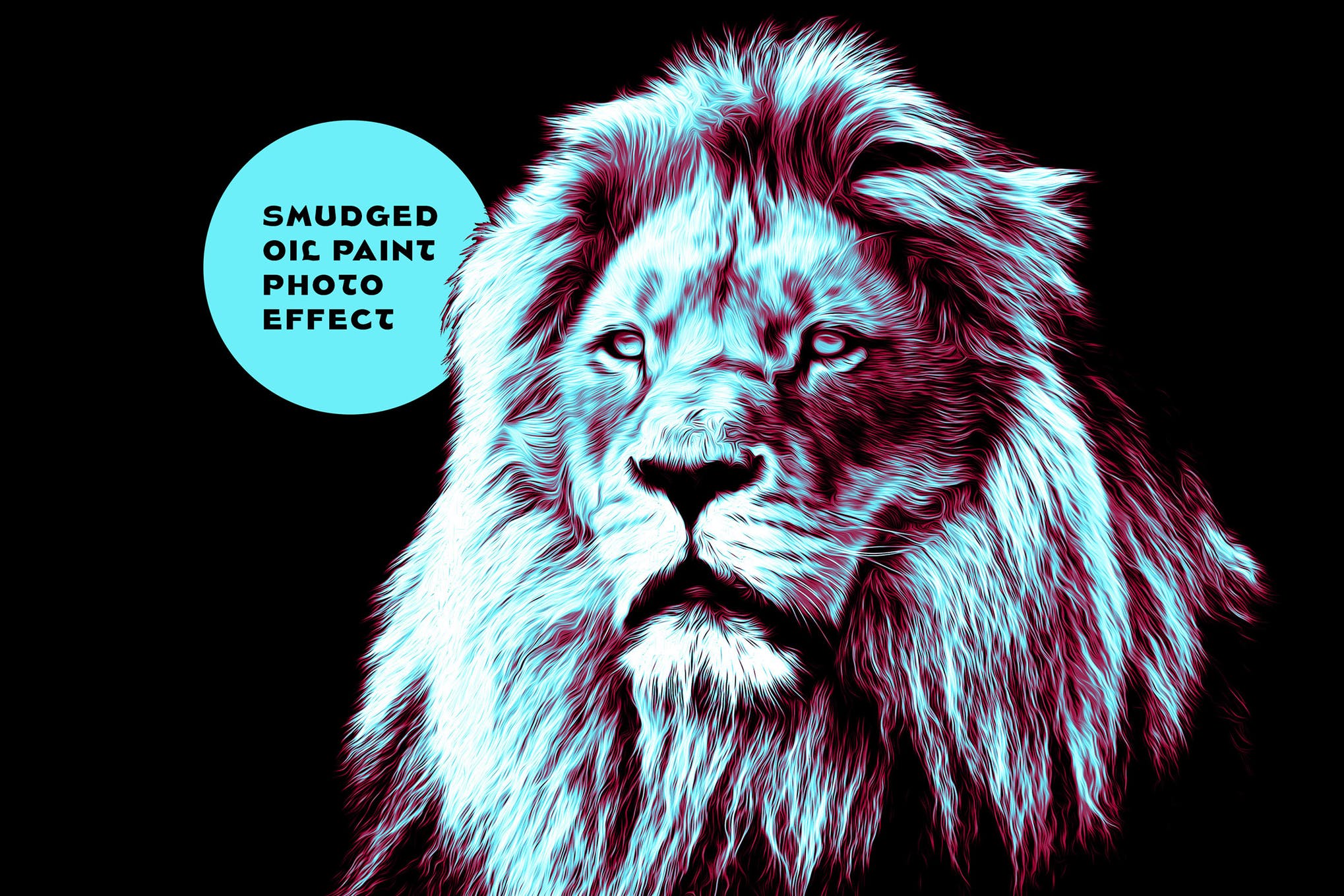 Bring every paint stroke to life with this smudged oil painting effect in Photoshop that makes your picture look like it's moving. The pack comes with fourteen easily editable duotone color filters and other amazing options that give wings to your imagination.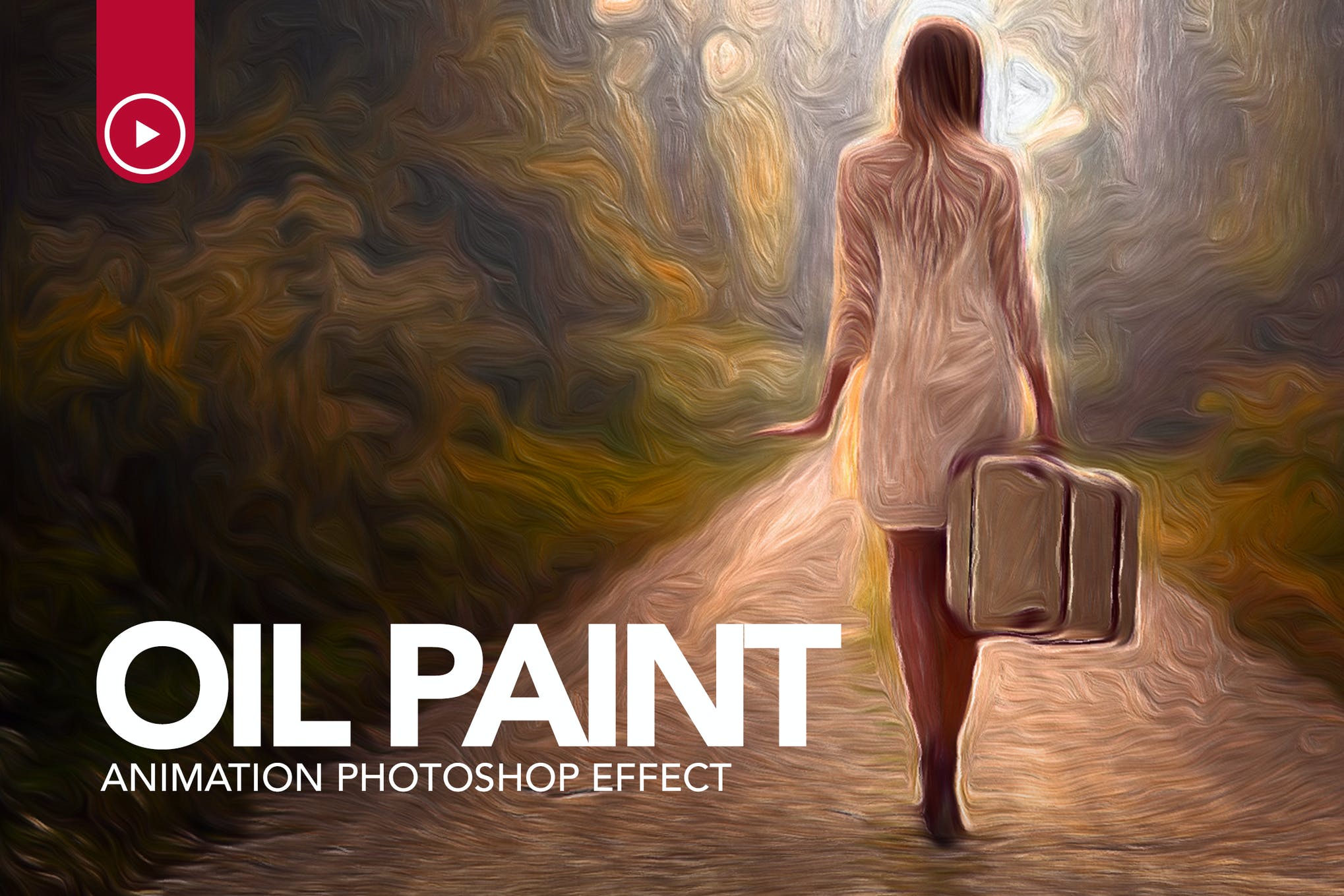 Take your pictures to a whole new level with the Animated oil paint Photoshop action that gives out outstanding results. With this action in your toolkit, the only limit for you to create wonderful projects is your creative prowess.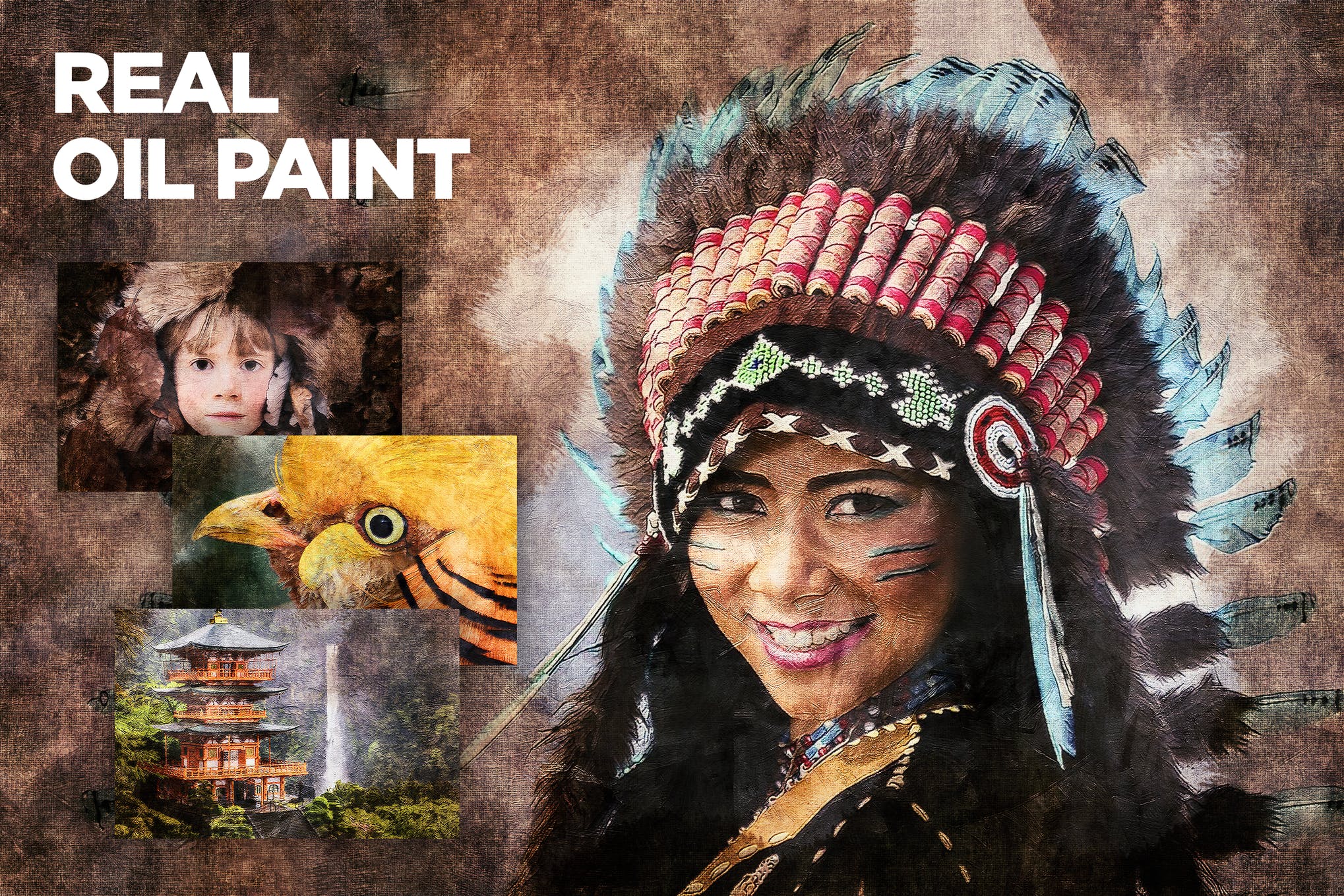 If you are wondering how to make a photo look like a painting in Photoshop, this action will help you obtain a realistic hand-drawn oil paint effect in just a couple of minutes. Just choose the image, brush over your object and you have got yourself a stunning oil painting in Photoshop.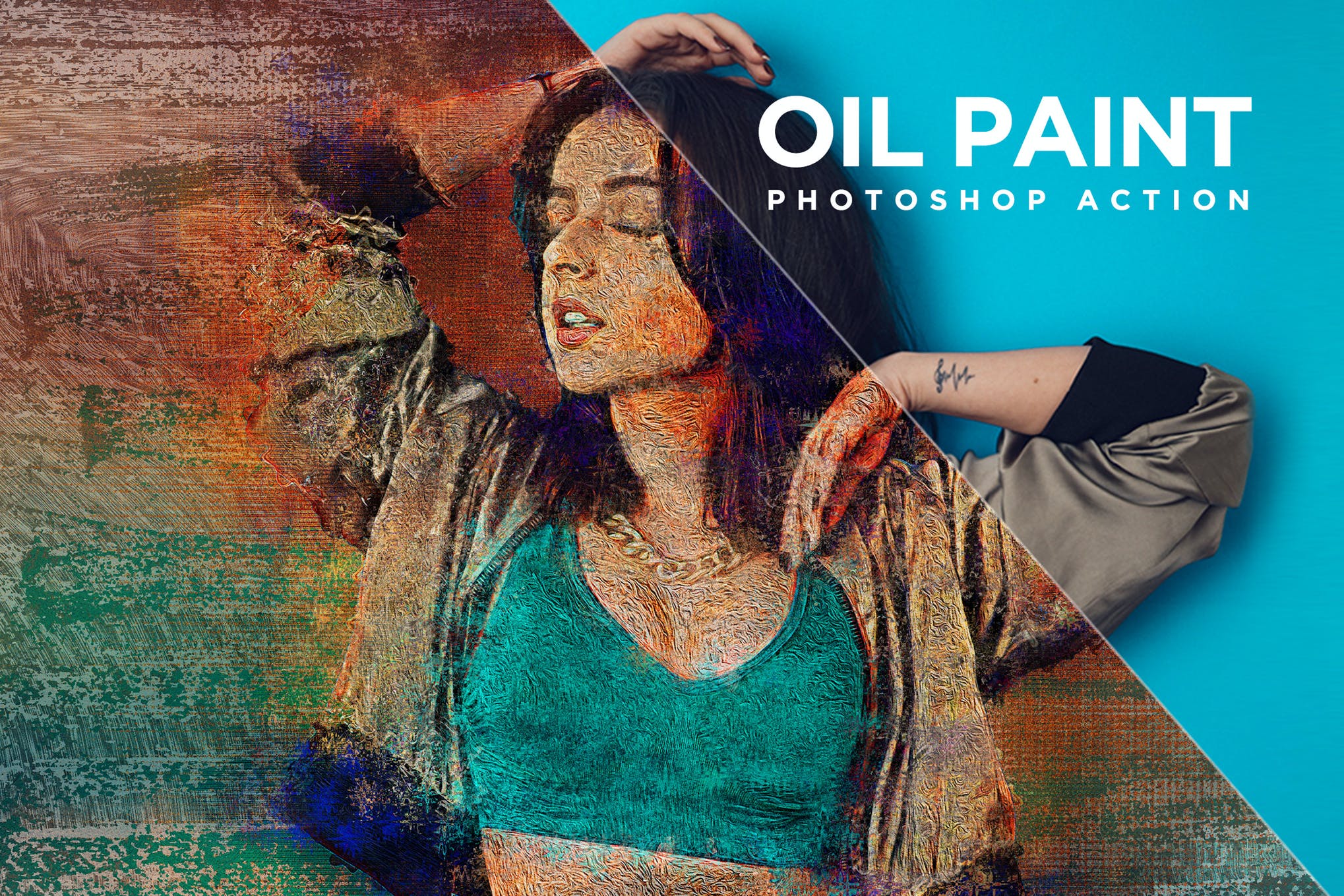 Simply place your picture in the smart layers, click save, and witness the masterpiece being created in just a few seconds. With this oil paint effect Photoshop action, you are not far from becoming the modern-day Pablo Picasso or Leonardo da Vinci.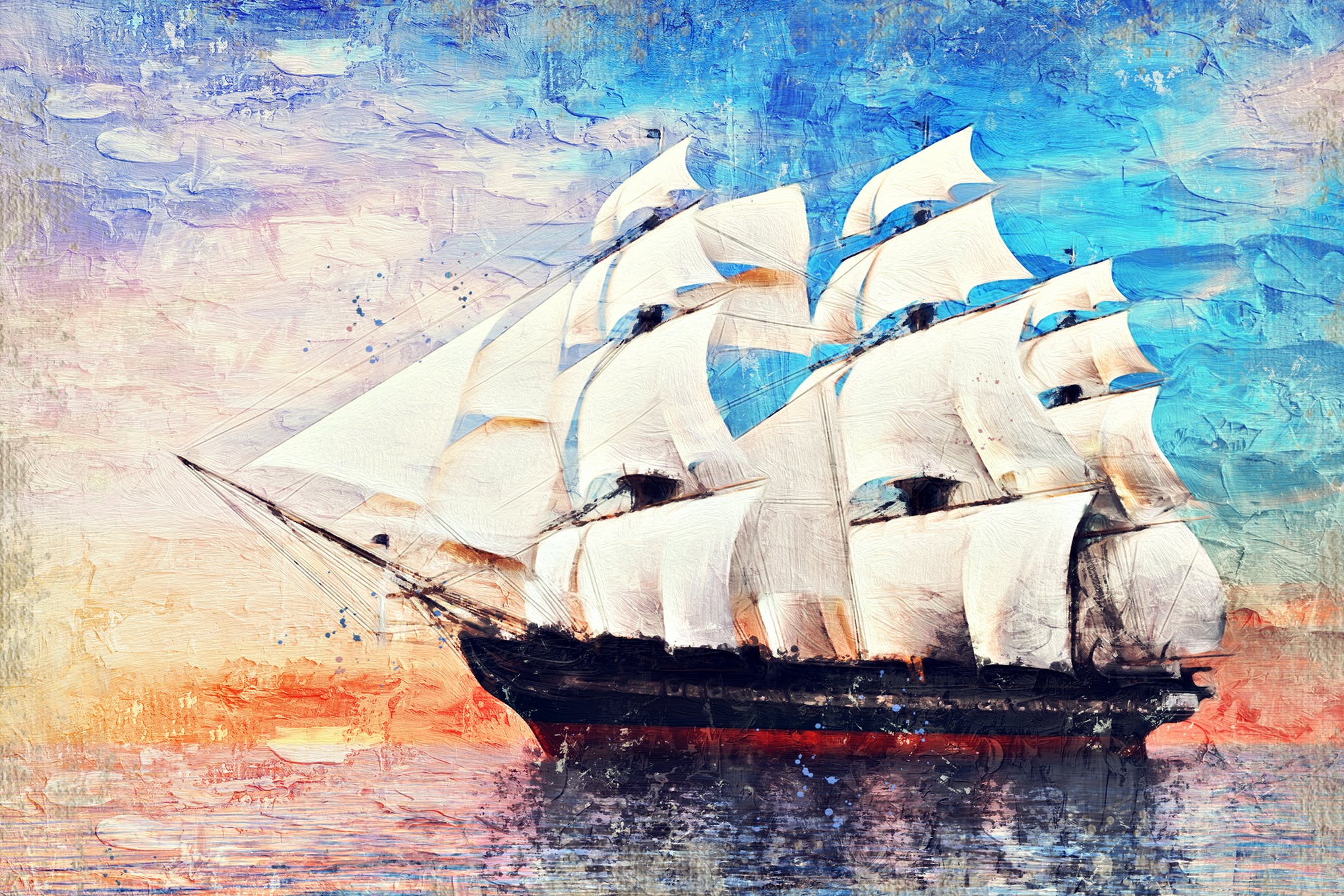 Bring the impasto style of painting to the page with this unique and creative Photoshop painting effect that uses chunky paint blots, and powerful brush strokes to create a picture that's as magical as it sounds.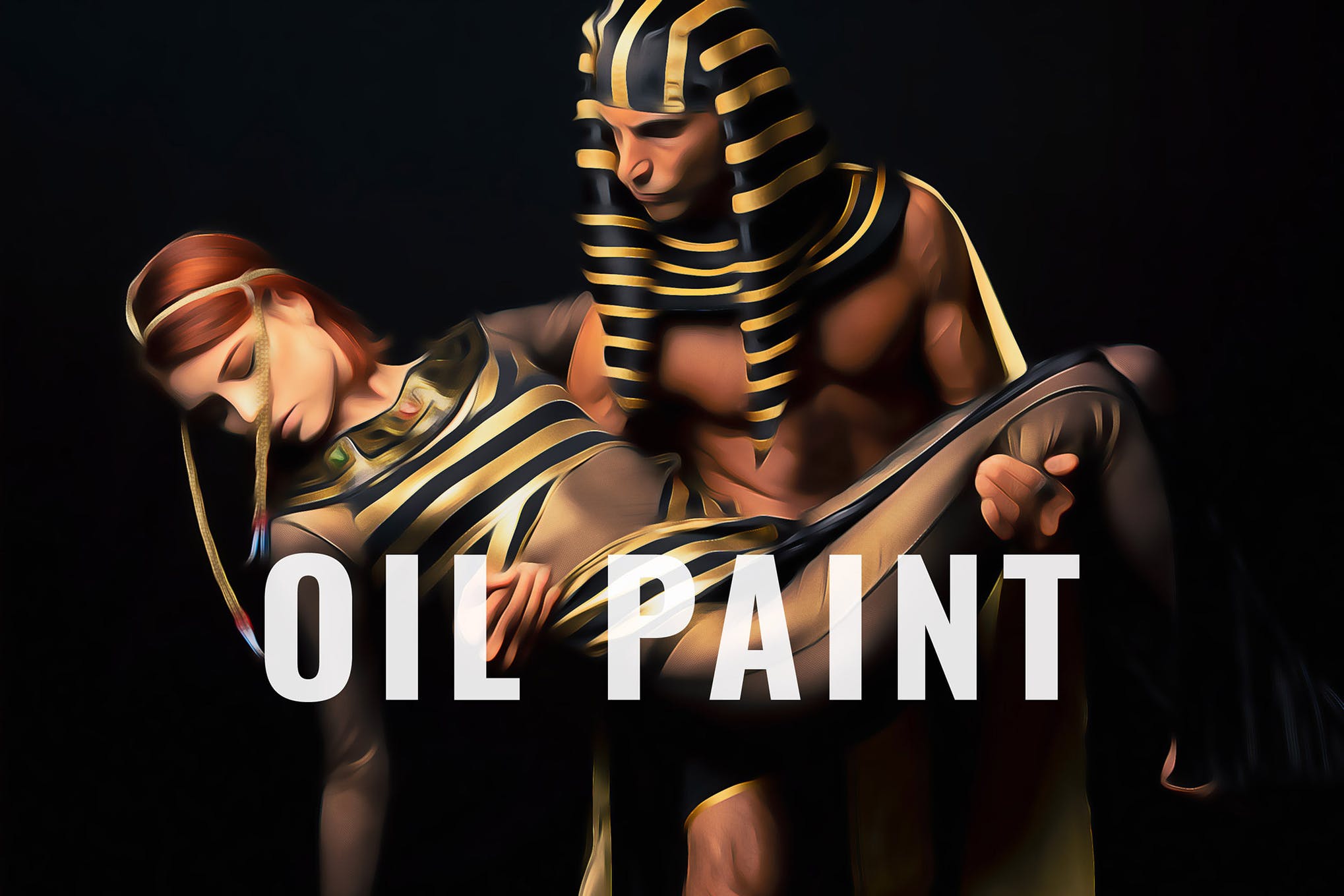 This paint texture Photoshop action is a great choice if you are trying to achieve a digital sculpture that looks like it was drawn on a canvas. Inside the package is a Photoshop oil paint filter, and help file.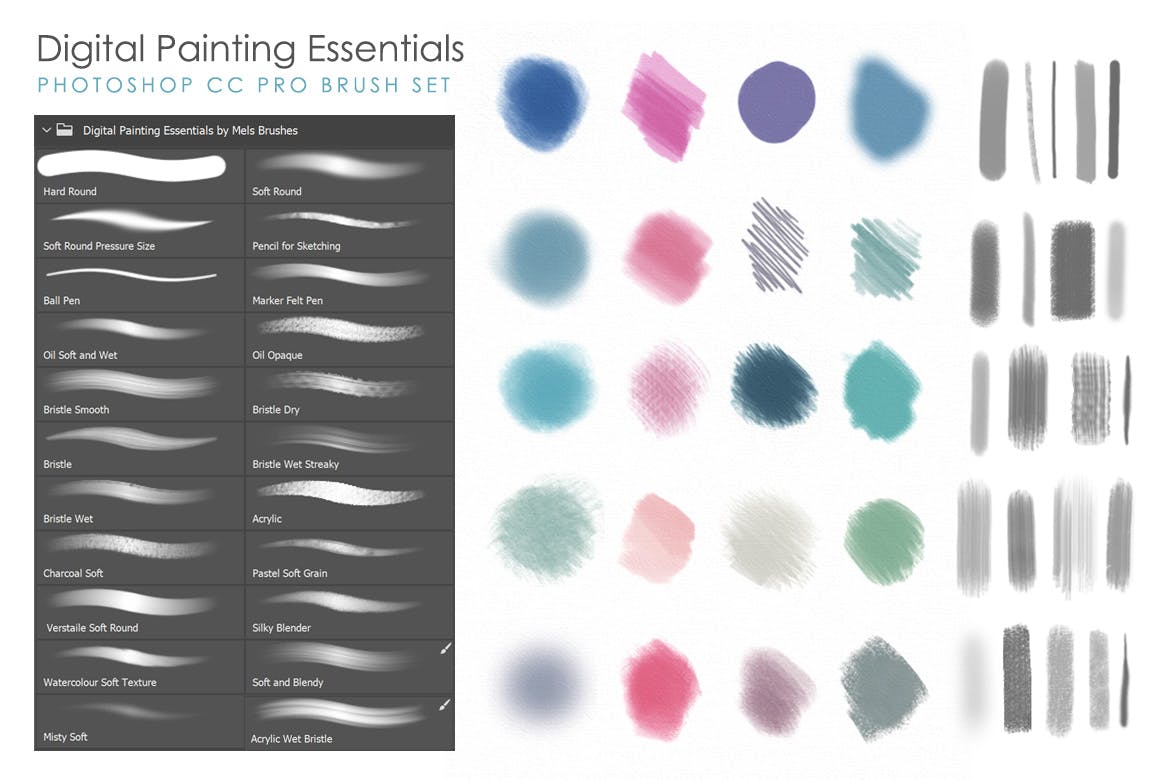 This kit comprises twenty-two carefully crafted brushes suitable for digital fantasy artworks, oil, and matte painting. Whether you need sketching brushes or acrylic, oil painting Photoshop brushes, this pack has it all.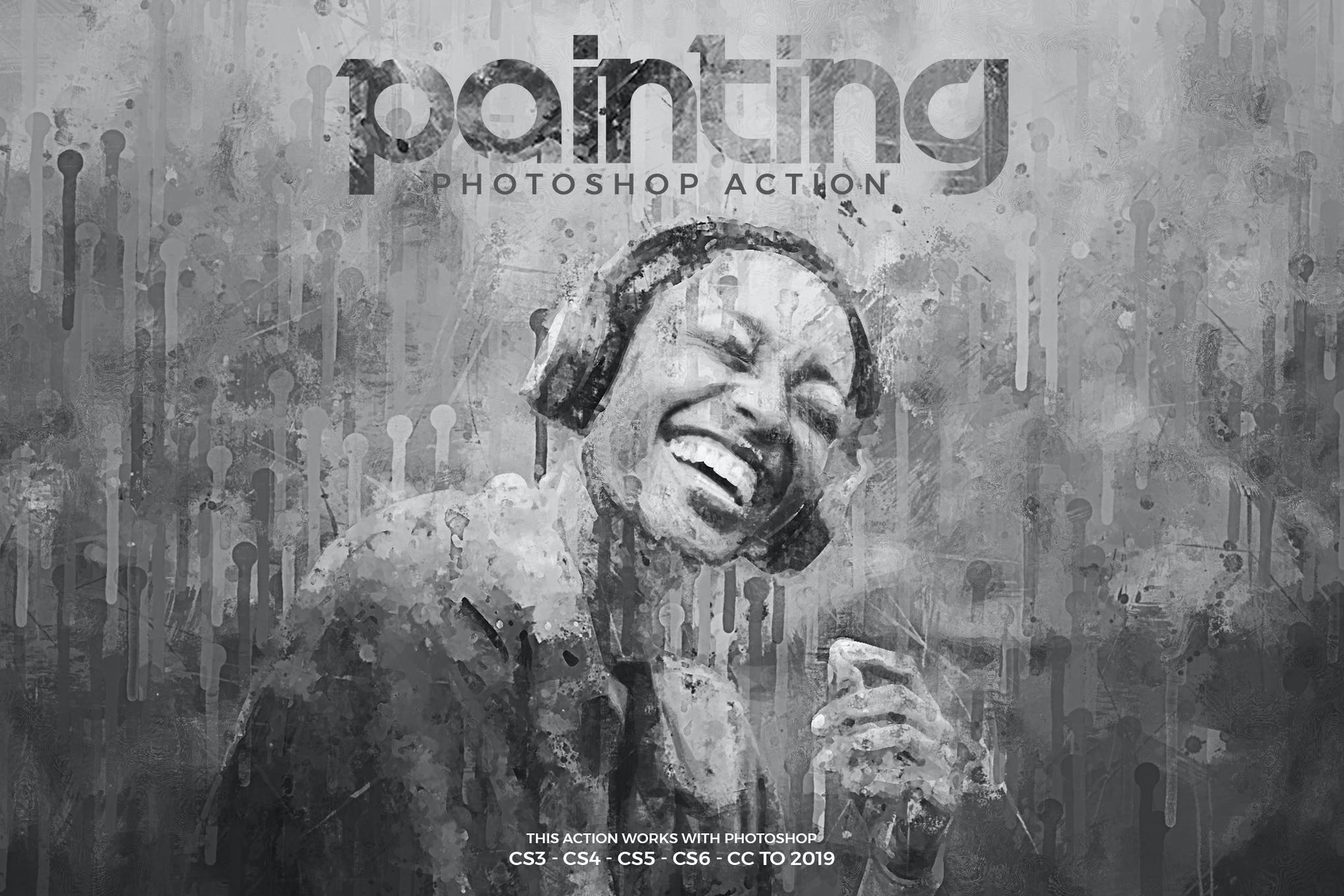 Check out this awesome paint effect Photoshop action that is not super easy to use but also fun to play around with all the layers. It's non-destructive and works perfectly with all Photoshop languages. A great tool for creating a grungy oil painting effect in Photoshop!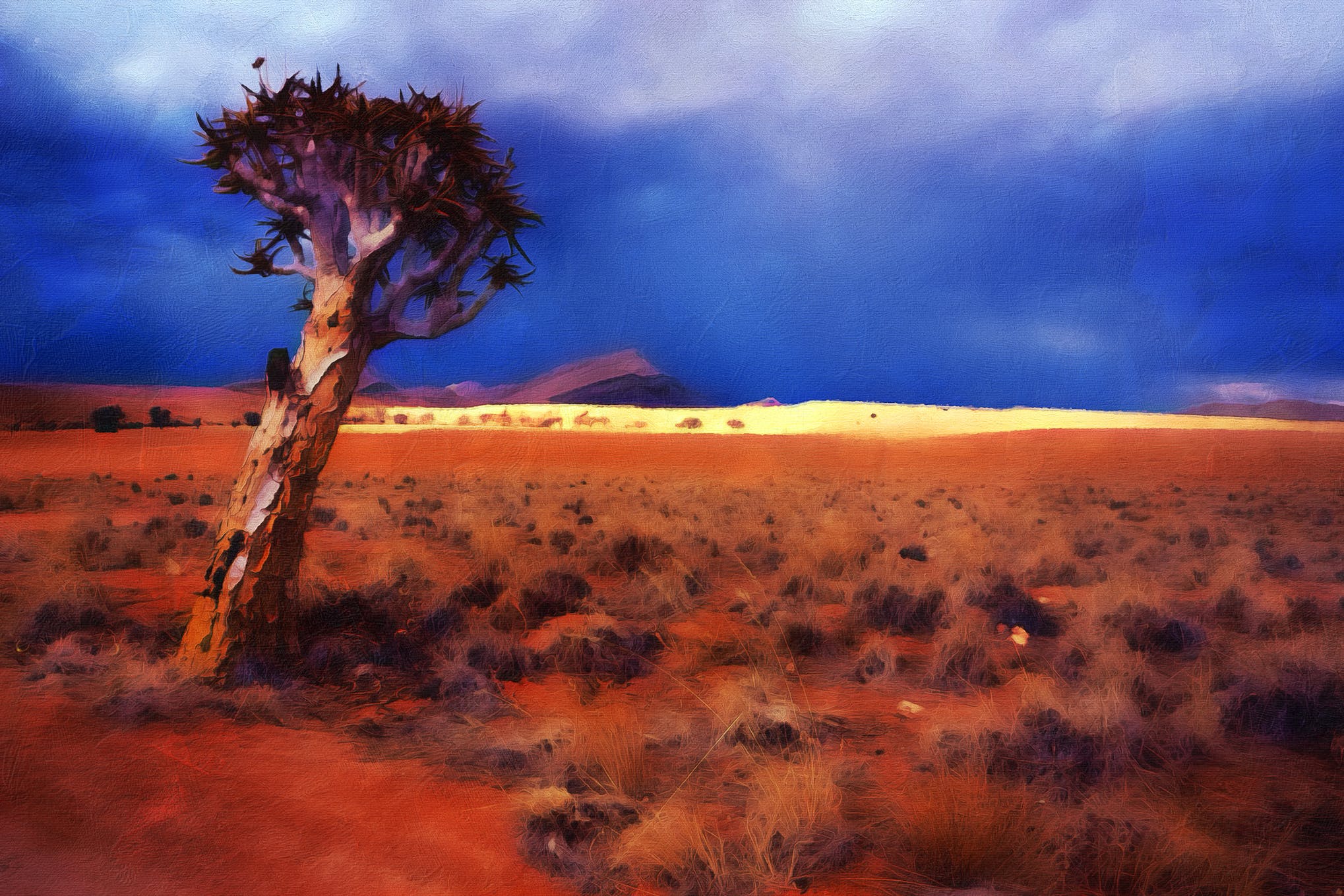 If you are looking for a way around making photographs look like a painting, this simple yet effective Photoshop action comes in very handy. Just brush over the area that you want to turn into an oil painting and voila. Easy peasy!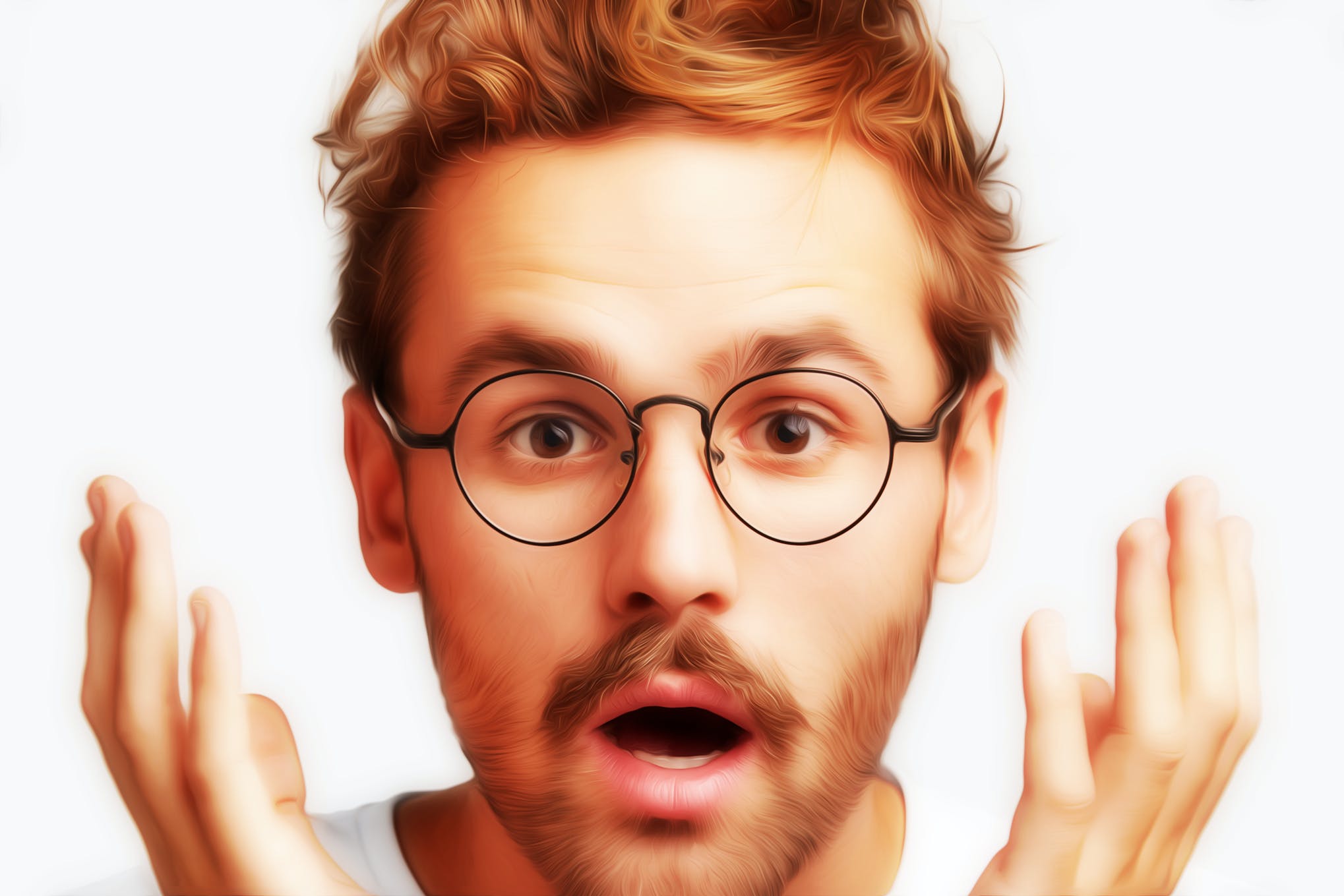 If you ever pondered how to make a photo look like a painting in Photoshop, this soft paint texture Photoshop action is what you need. It's non-destructive, works with Photoshop CS6 and newer versions, and supports all languages.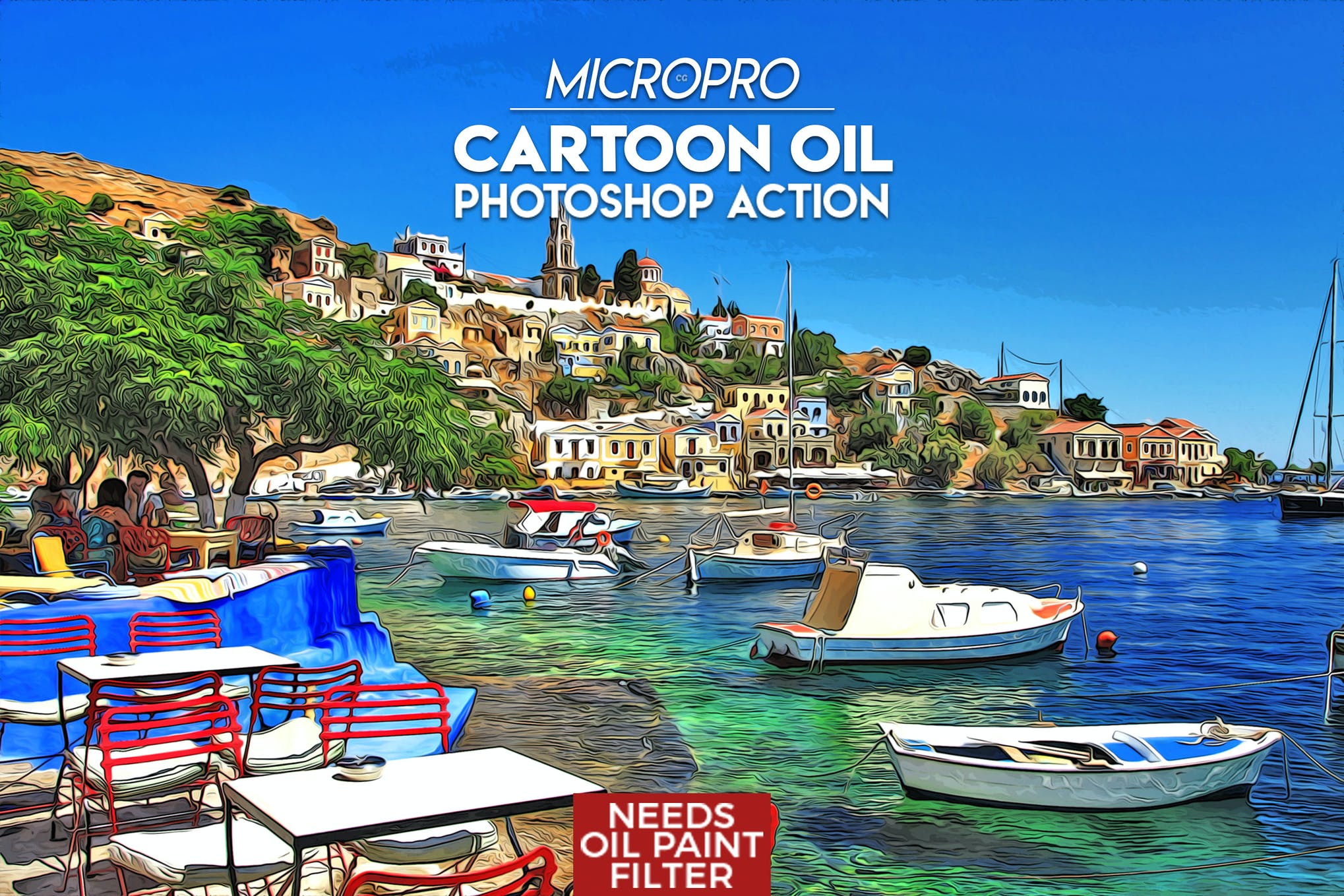 MicroPro is a Photoshop painting effect that transforms your pictures into cartoonic oil artworks in few easy clicks. The cartoon oil Photoshop action is non-destructive allowing you to retain the original picture.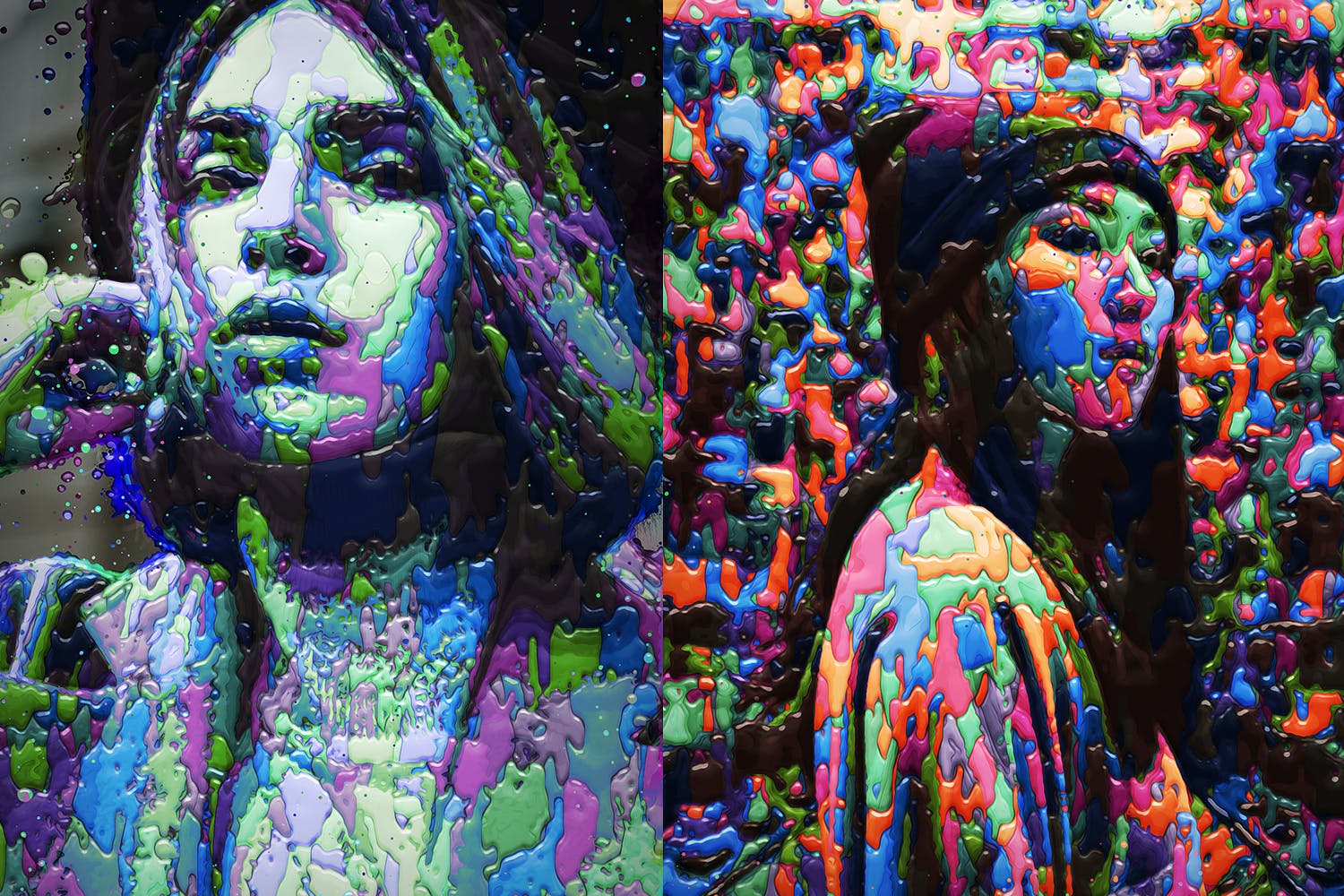 This is a unique and interesting set of Photoshop actions that helps in making photographs look like paintings that have colorful blots, drops, and splashes all over. The actions work perfectly on both Mac and PC, provide an unlimited number of color variations, and a detailed video tutorial for your help.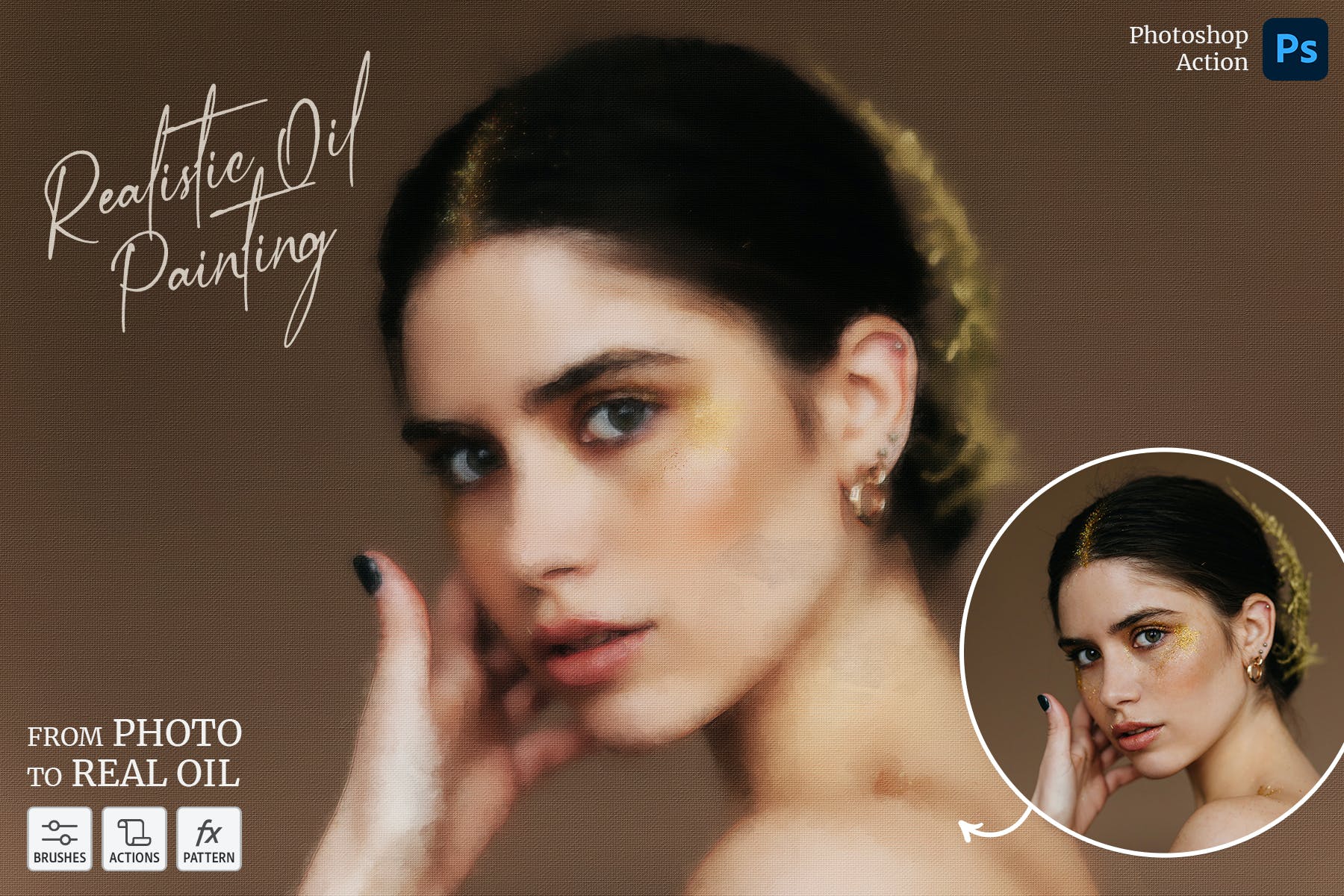 Turn your ordinary photos into realistic oil paintings with the help of this Photoshop action that comes with a range of oil painting Photoshop brushes making sure you are never short of options when it comes to creating a spectacular piece of art.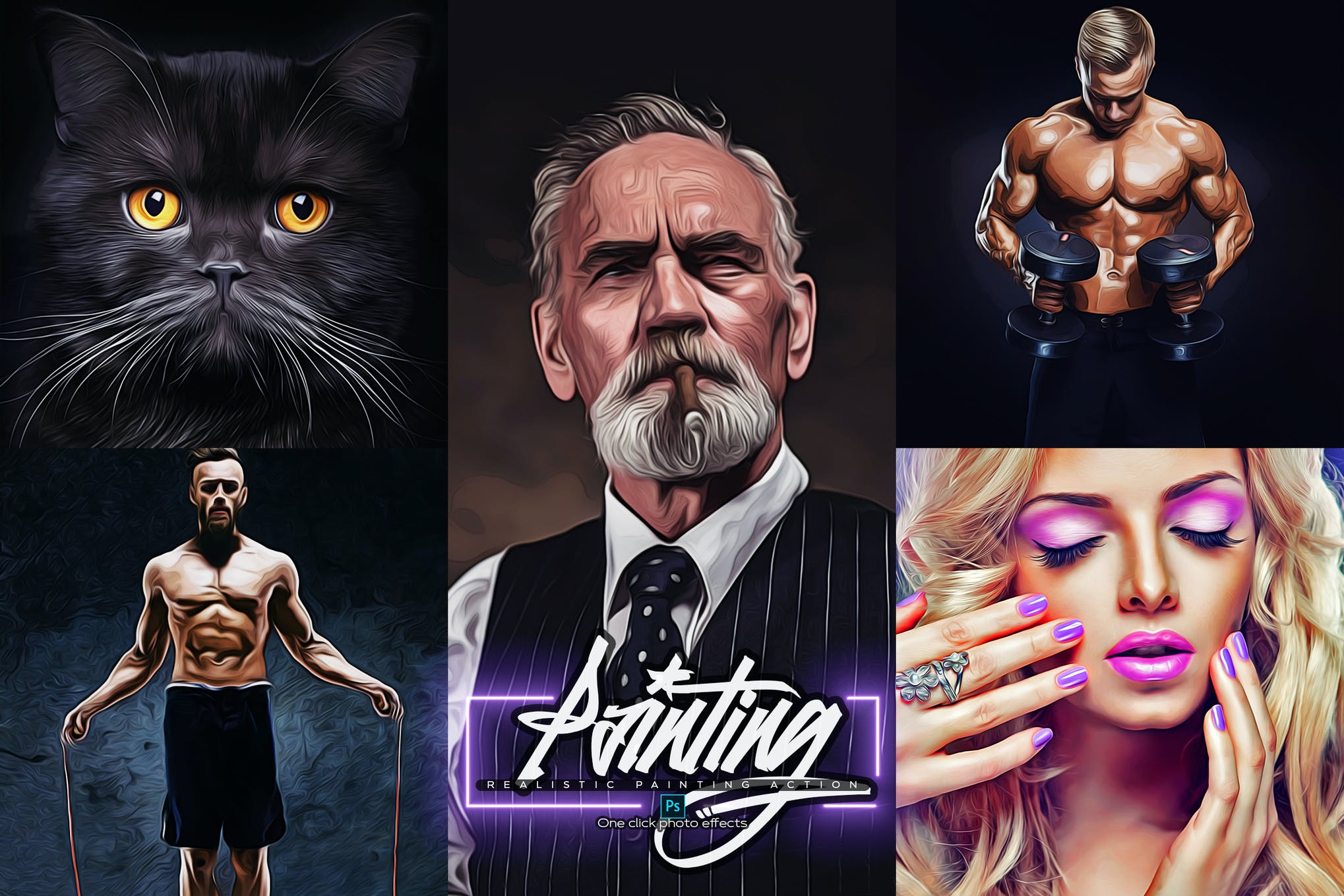 The Pro Photoshop painting action is created to give your pictures a unique and creative cartoonic smudge painting effect. This oil paint texture Photoshop action is compatible with Photoshop cs6 and higher versions.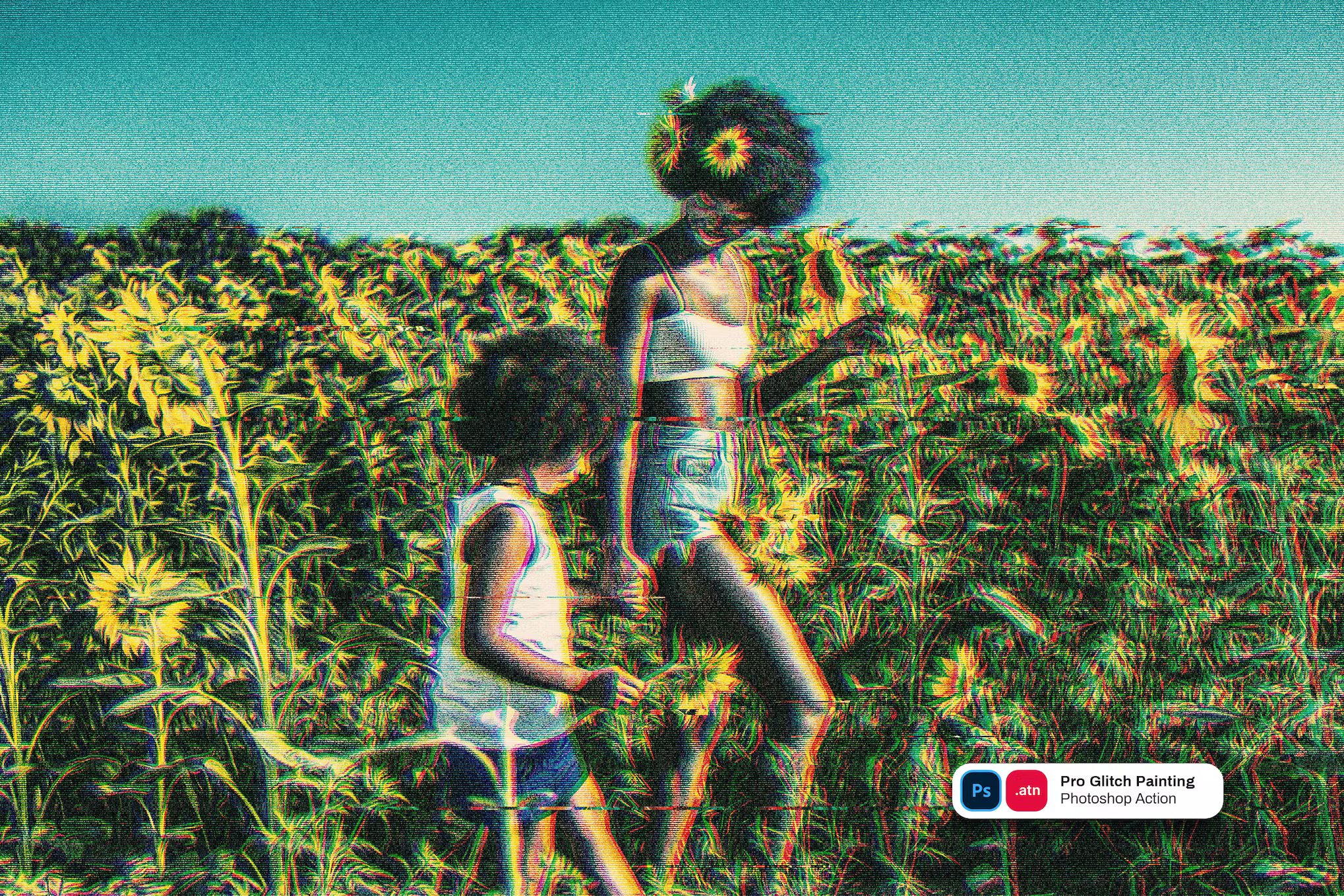 Here we have a multifunctional artistic action that transforms your photos into impressive artworks in just a few easy clicks. It comes with a lot of elements and options to customise and improve, and provides highly detailed results.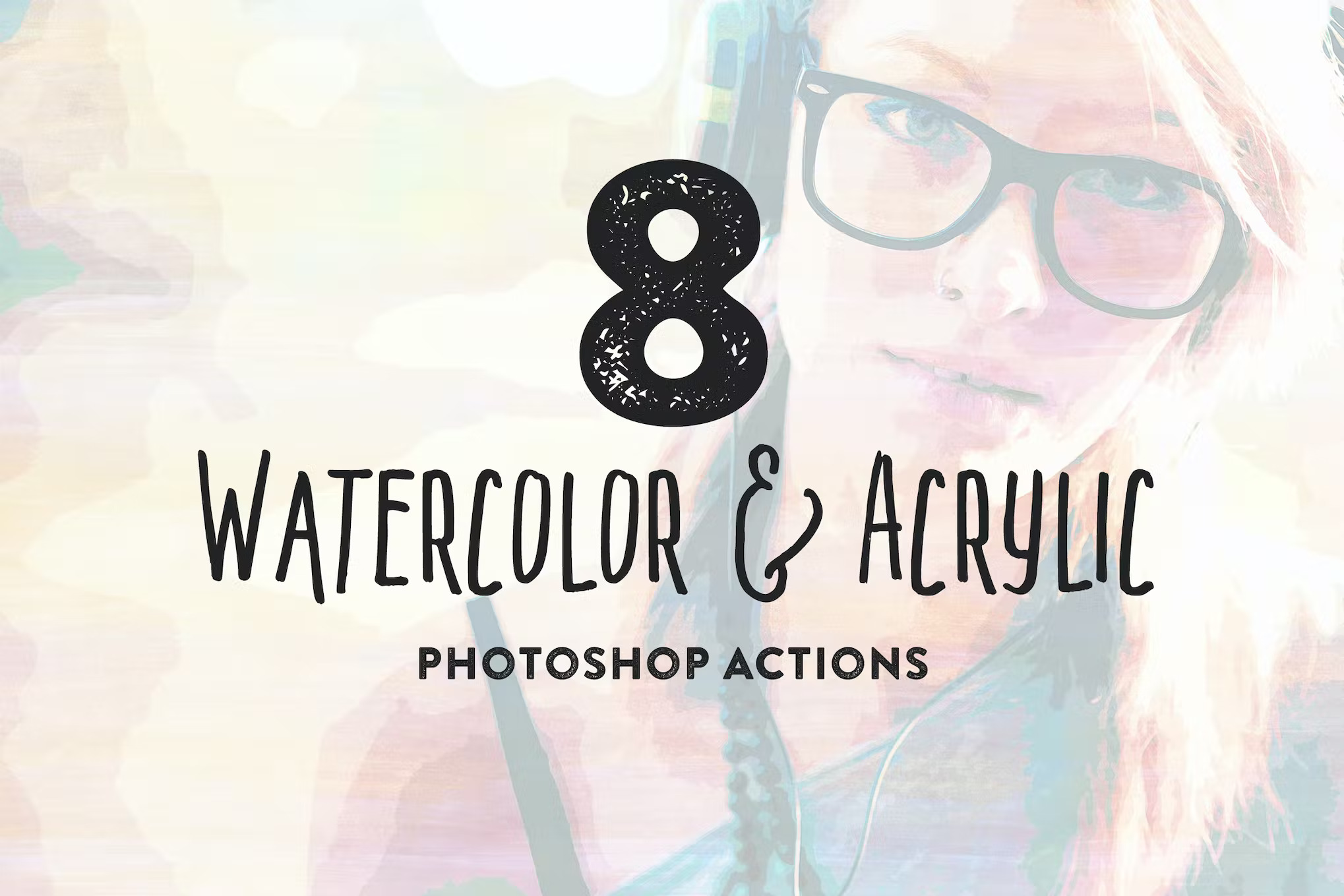 Next up we have 8 beautiful painting effects for Photoshop! These actions combine Photoshop effects with real watercolor and acrylic paint textures for the ultimate look.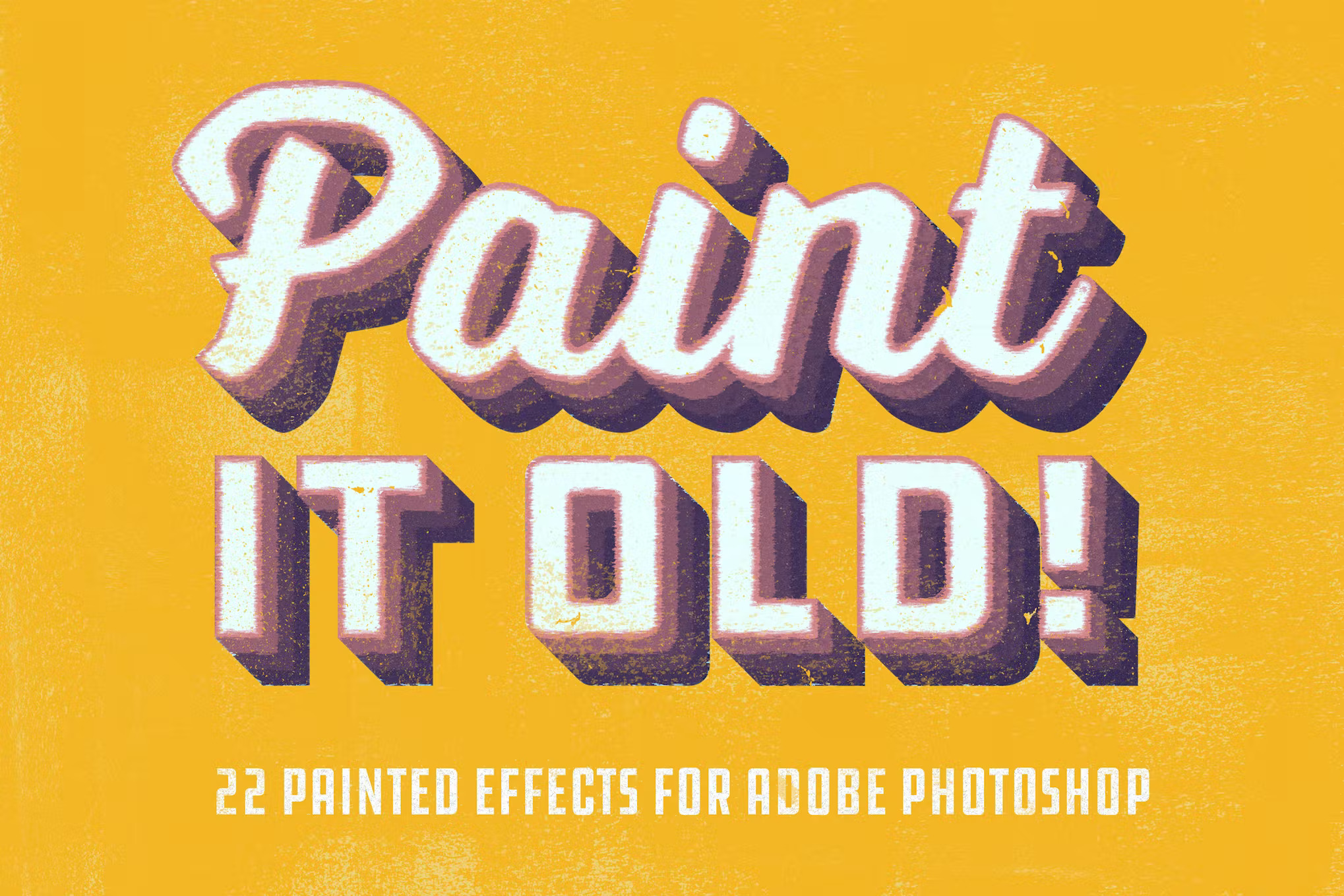 Paint it old is a collection of the vintage paint effects for Adobe Photoshop! Place your multicolor vector or photo and let the magic happen!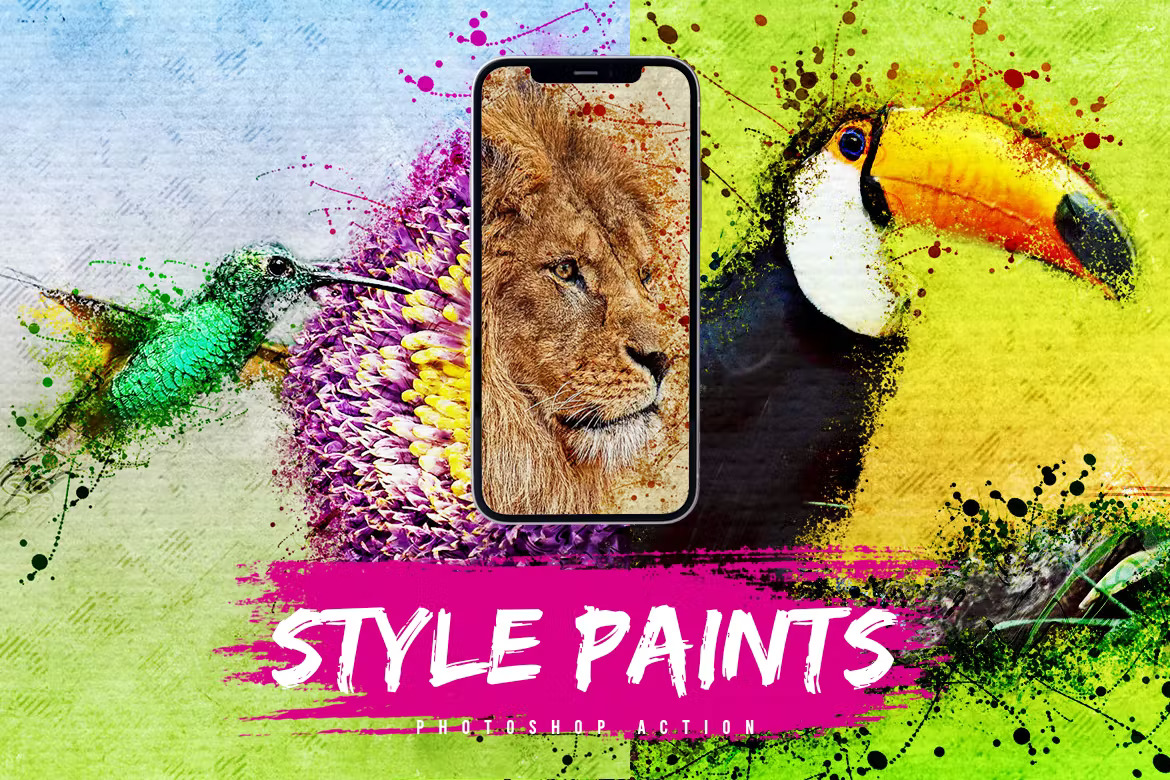 Use this Photoshop action to create an amazing paint style effect on your photo in one click. This action works beautifully with absolutely any photo: people, animals, buildings, objects, etc.
Free Photoshop Painting Effects
Let's take a look at some of the best oil painting effects in Photoshop that we think are something special.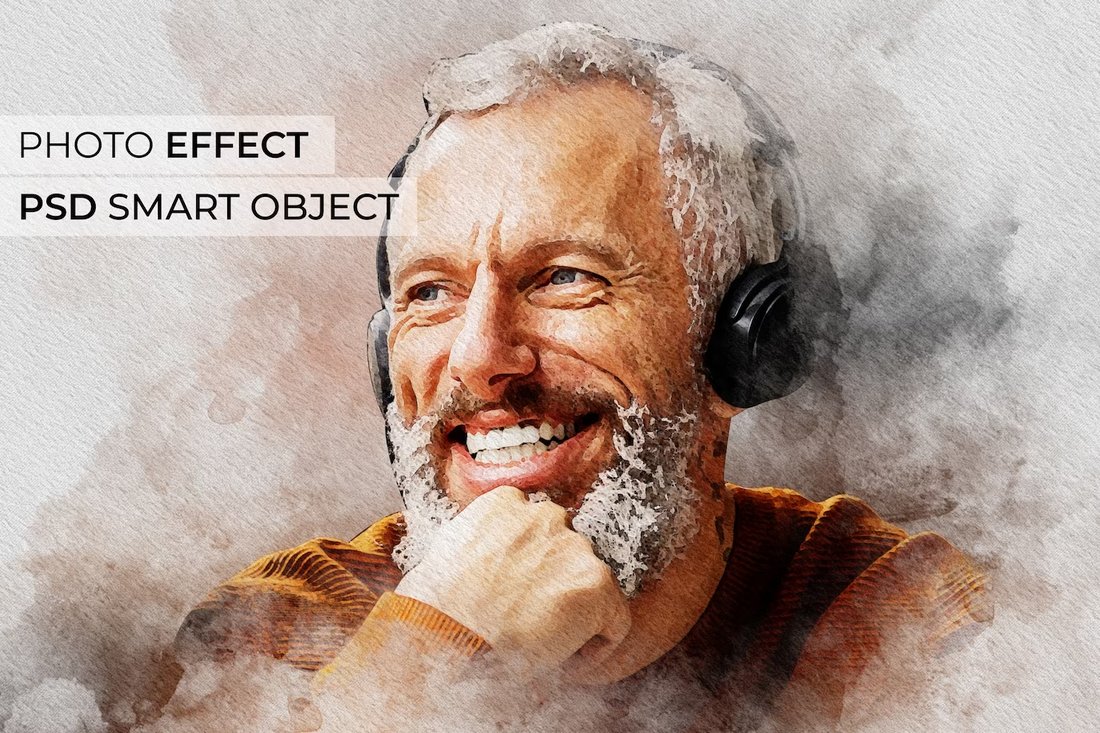 This free Photoshop template allows you to apply a beautiful painting effect to your photos without effort. It comes as a PSD file with smart objects. You can easily insert your photo into the template in just a few clicks.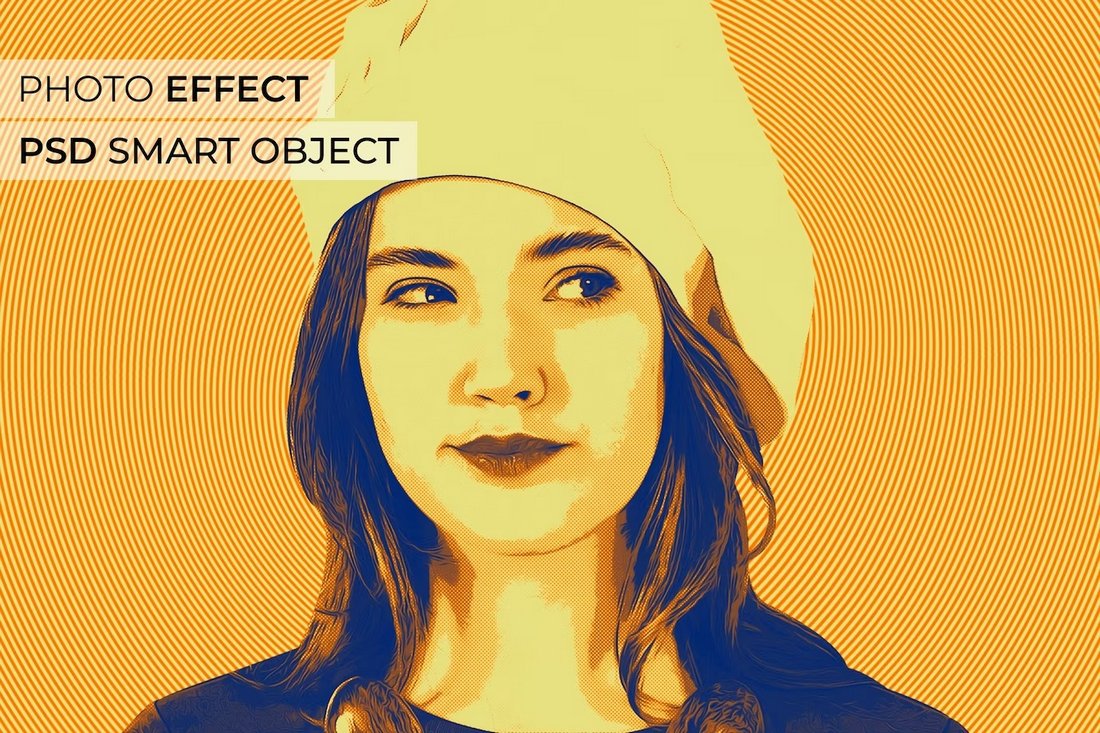 If you're a fan of pop art-style effects, you will find this PSD template quite useful. It features a cool pop art filter that you can apply to your own photos. It also comes with smart objects.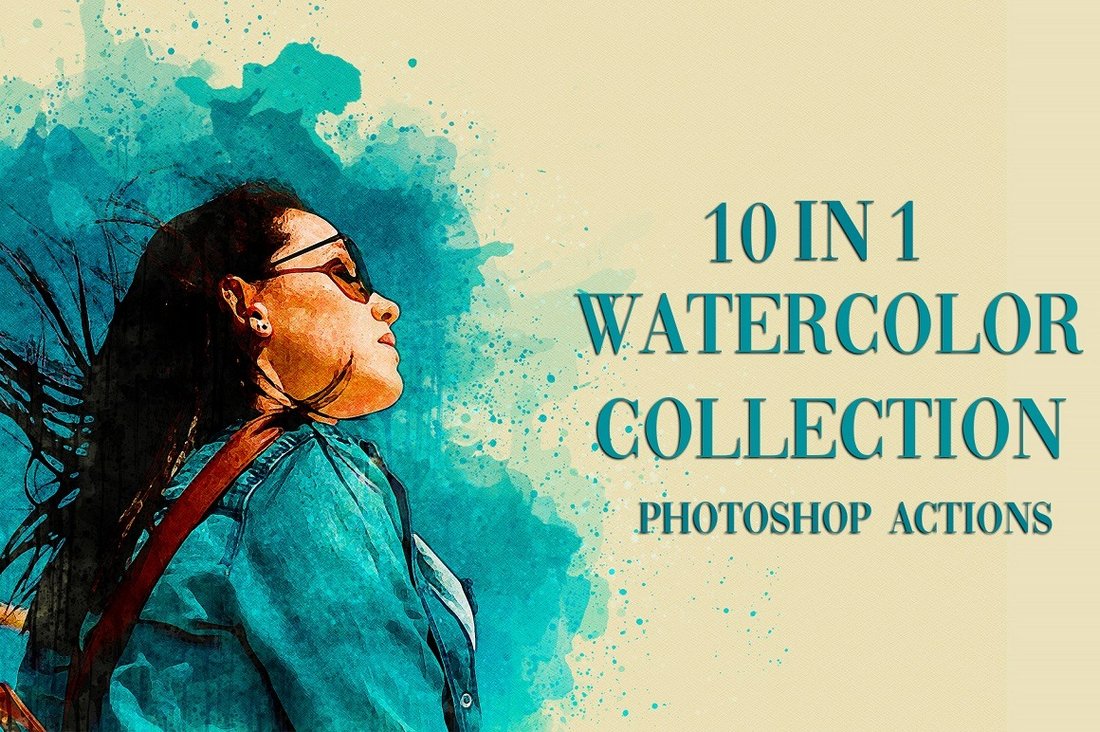 This is a collection of watercolor-themed Photoshop actions. It includes 10 different styles of actions that will turn your photos into watercolor paintings. Each effect is fully customizable to your preference.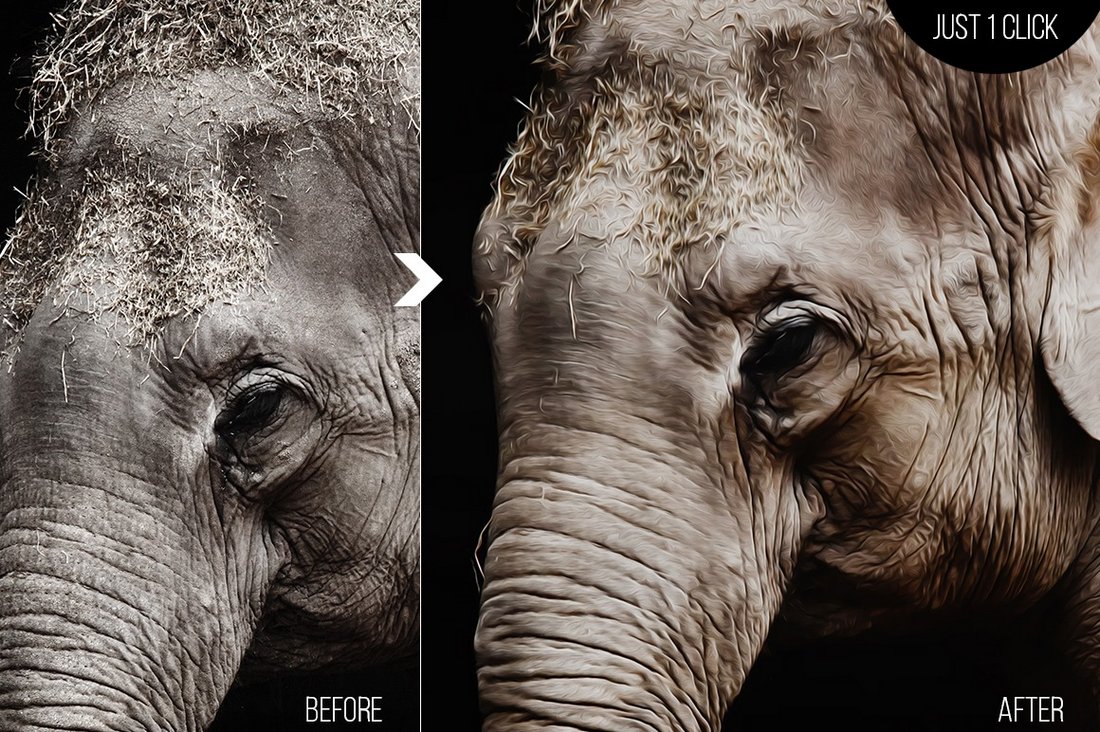 With this Photoshop painting action, you can turn any photo into a realistic painting. The PS action is very easy to use and it works with Photoshop CS3 and higher.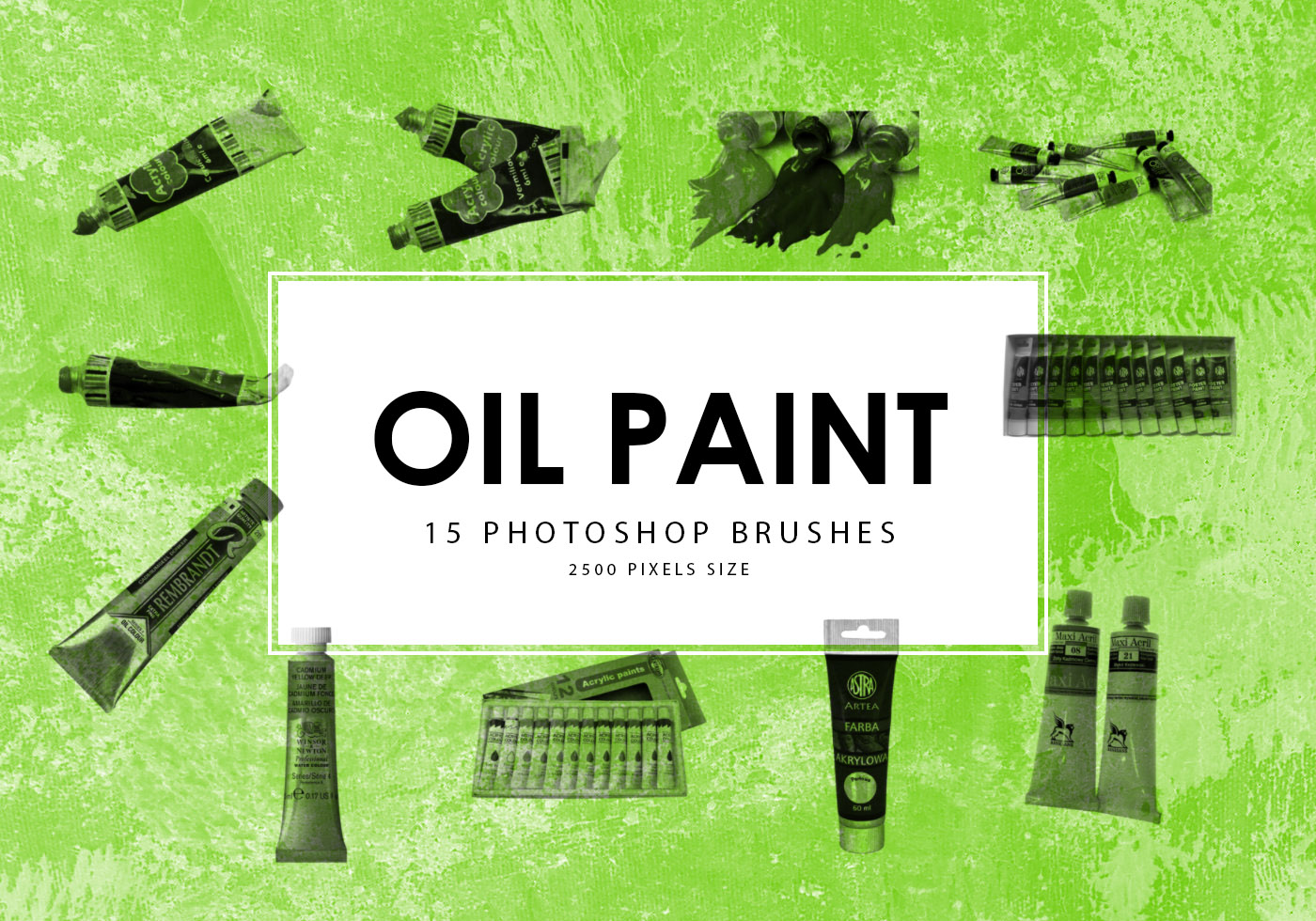 If you're looking to get your hands on some of the best free oil paint Photoshop brushes, this collection is well worth checking out. It features 15 oil paint brushes for Photoshop that will help you create beautiful artwork in just a couple of minutes.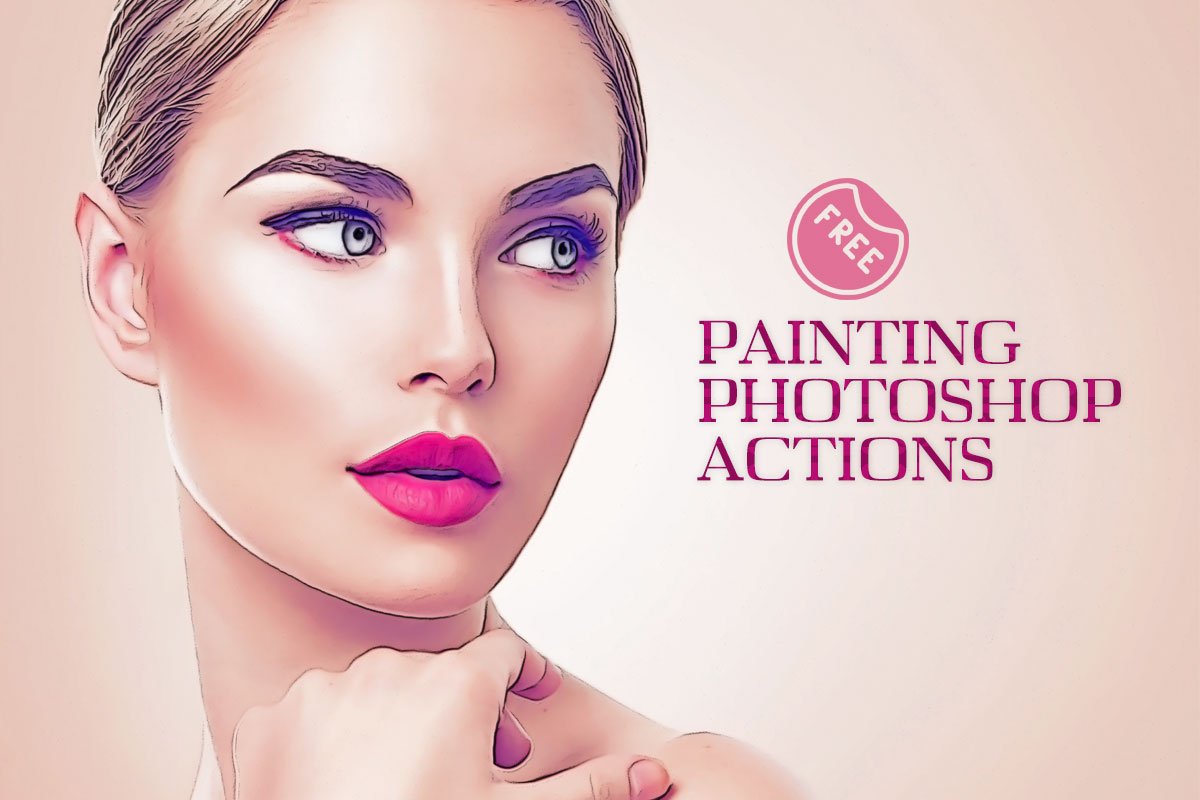 This is a must-have Photoshop painting action for photographers, editors, and graphic designers. It helps in making photographs look like painting in the easiest way possible, plus you get a lot of creative freedom since everything remains layered.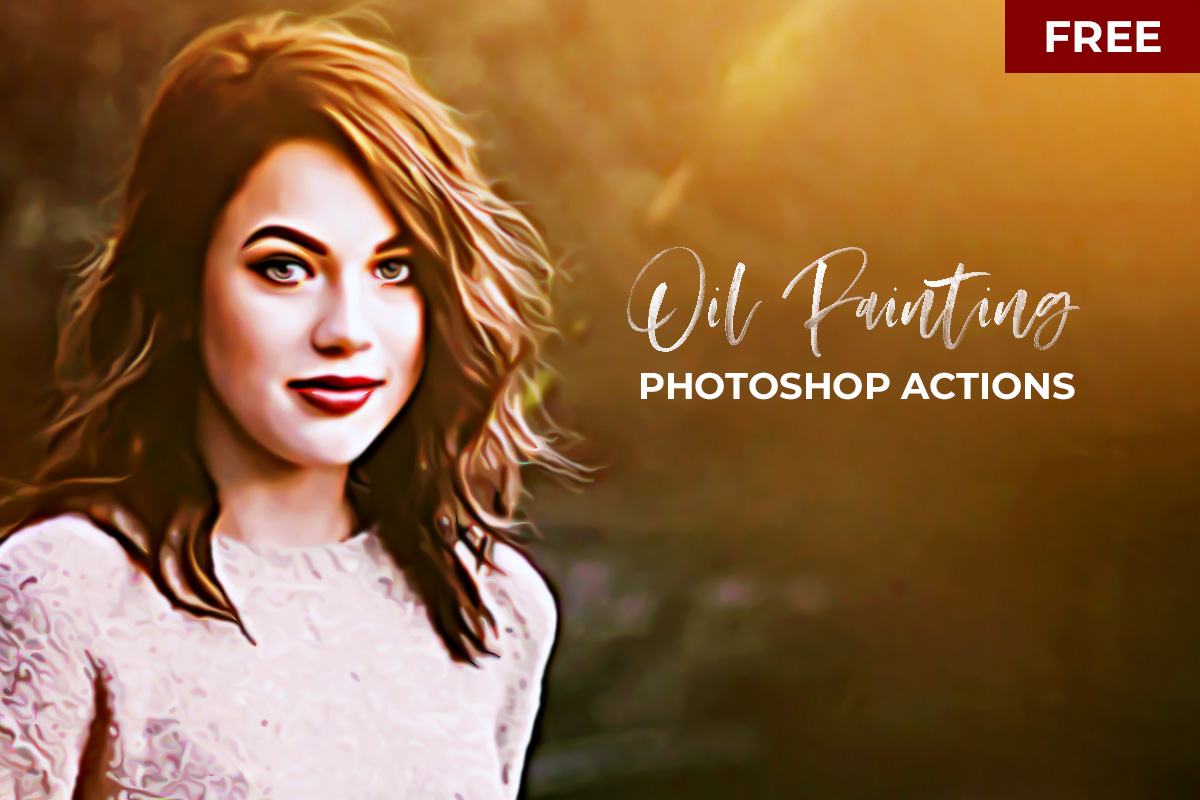 If you are wanting to get your hands on a bundle containing Photoshop painting actions without having to spend a penny, look no further than this freebie offering everything you need to simulate a canvas oil painting digitally.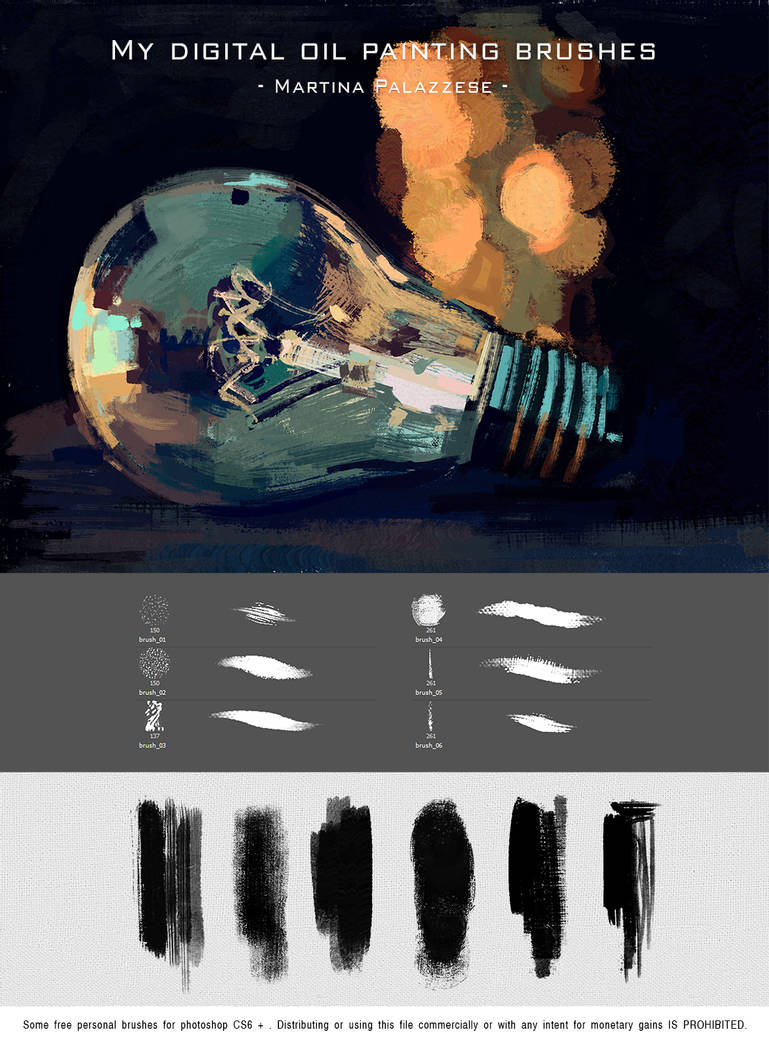 Last but not least is this set of free oil painting Photoshop brushes compatible with CS6 +. The brushes inside the pack are fantastic, to say the least. We wholeheartedly recommend you try the brushes out pronto.
So there you have it- the best oil painting effects in Photoshop. With these resources in your toolkit, never again will you have to worry about how to make a photo look like a painting in Photoshop.