27+ Best 3D Effects for Photoshop (3D Text, 3D Letter Effects & Font Styles)
When it comes to making an ordinary font pop, the three-dimensional aesthetic is a tried and true choice. It's a style that instantly held attention and brings a lot of personality to the table.
If you often find yourself wondering how to make 3D text in Photoshop, we are glad to present you with some of the best 3D effects for Photoshop that can be applied to your text in just a few simple clicks.
Read on to see our selection of some of the most unique and eye-catching 3D text effects for Photoshop, both from premium and free sources.
Get everything you need to supercharge your Photoshop workflow. From just $16, get unlimited access to thousands of Photoshop actions, Lightroom presets, templates, graphics, fonts and photos.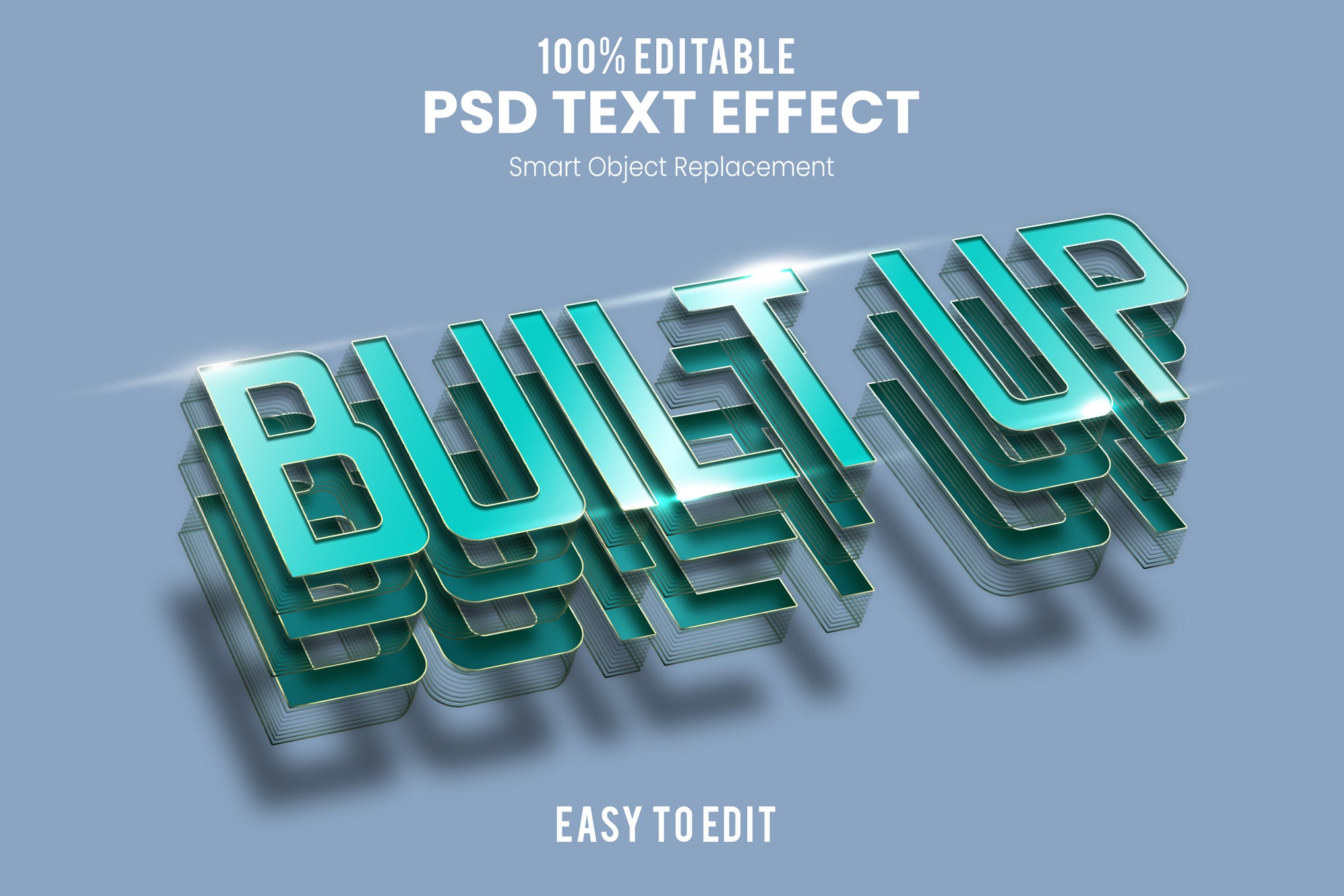 Create realistic 3D text Photoshop effect in a matter of seconds with Built-Up, a package that offers an aesthetic that you will agree is alluring. This awesome template can be fully customized to suit your needs.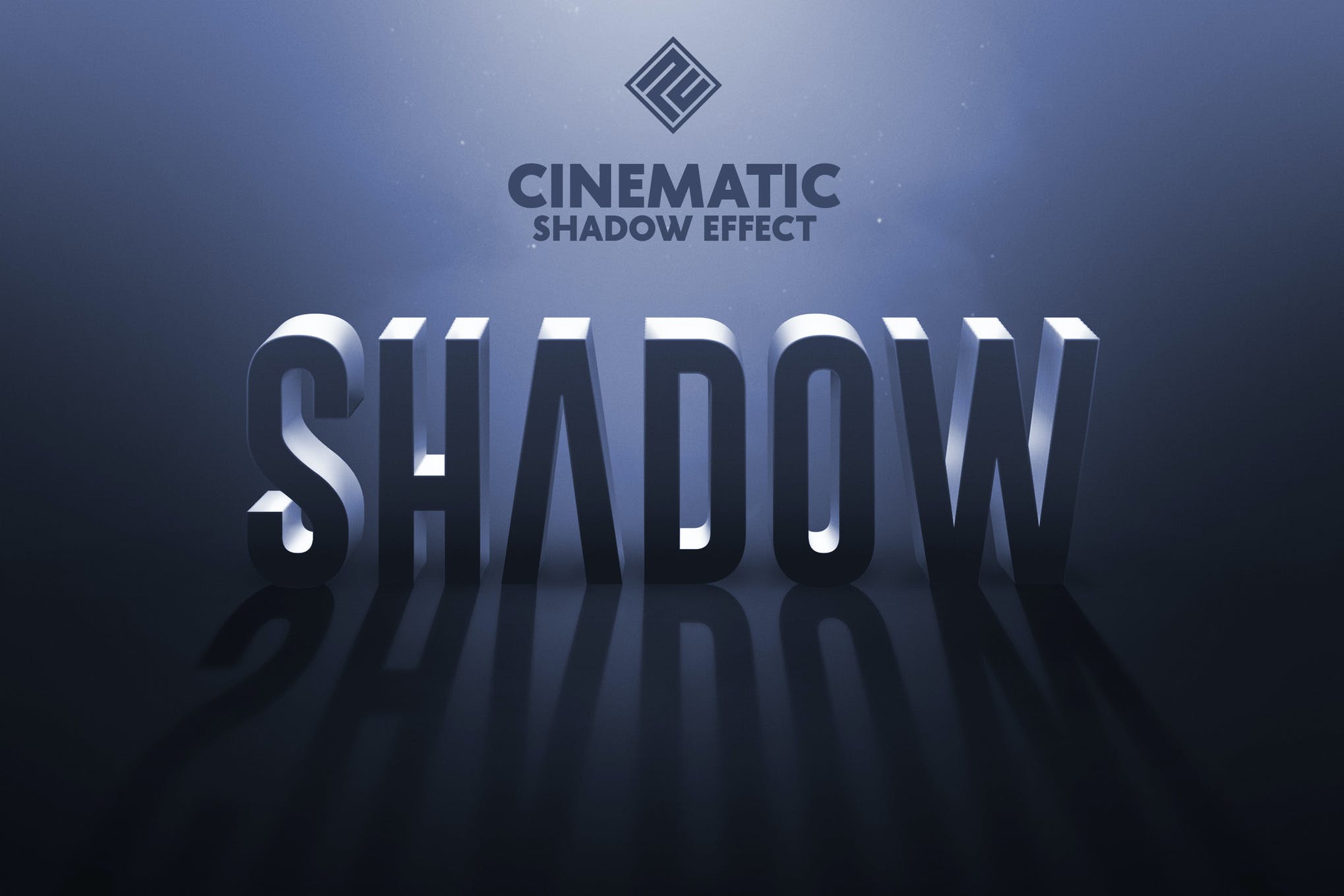 Next up we have a neat and minimal option that brings a cinematic elegance to the table. It offers a gorgeous shadow effect that instantly catches the eye and awesome features that make customization super breezy.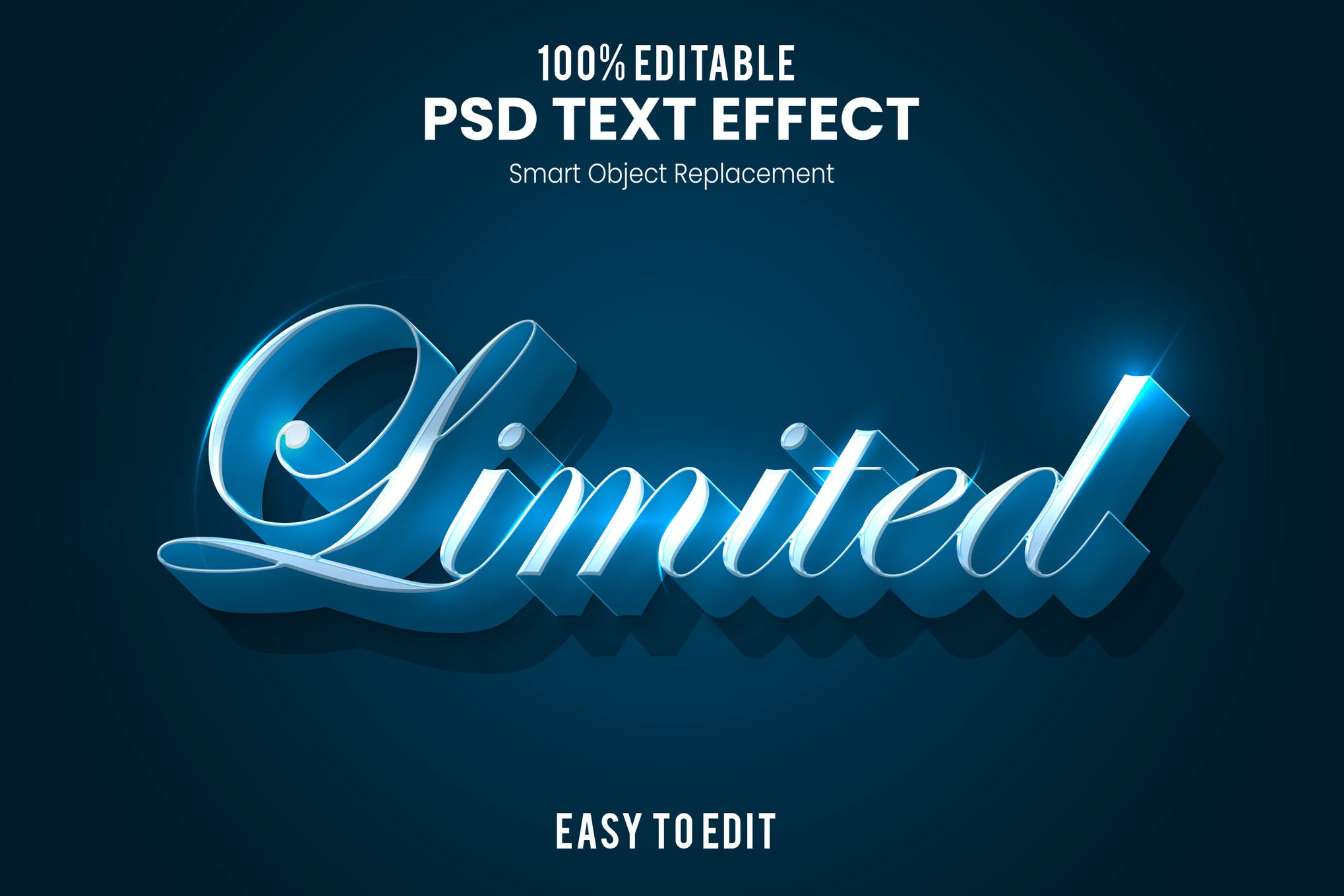 Looking to create a stunning 3D font in Photoshop? Try Limited, a versatile text effect that would cope with virtually any design goal. With this 3D effect Photoshop action in your toolkit, never again will you have to wonder how to make 3D text in Photoshop.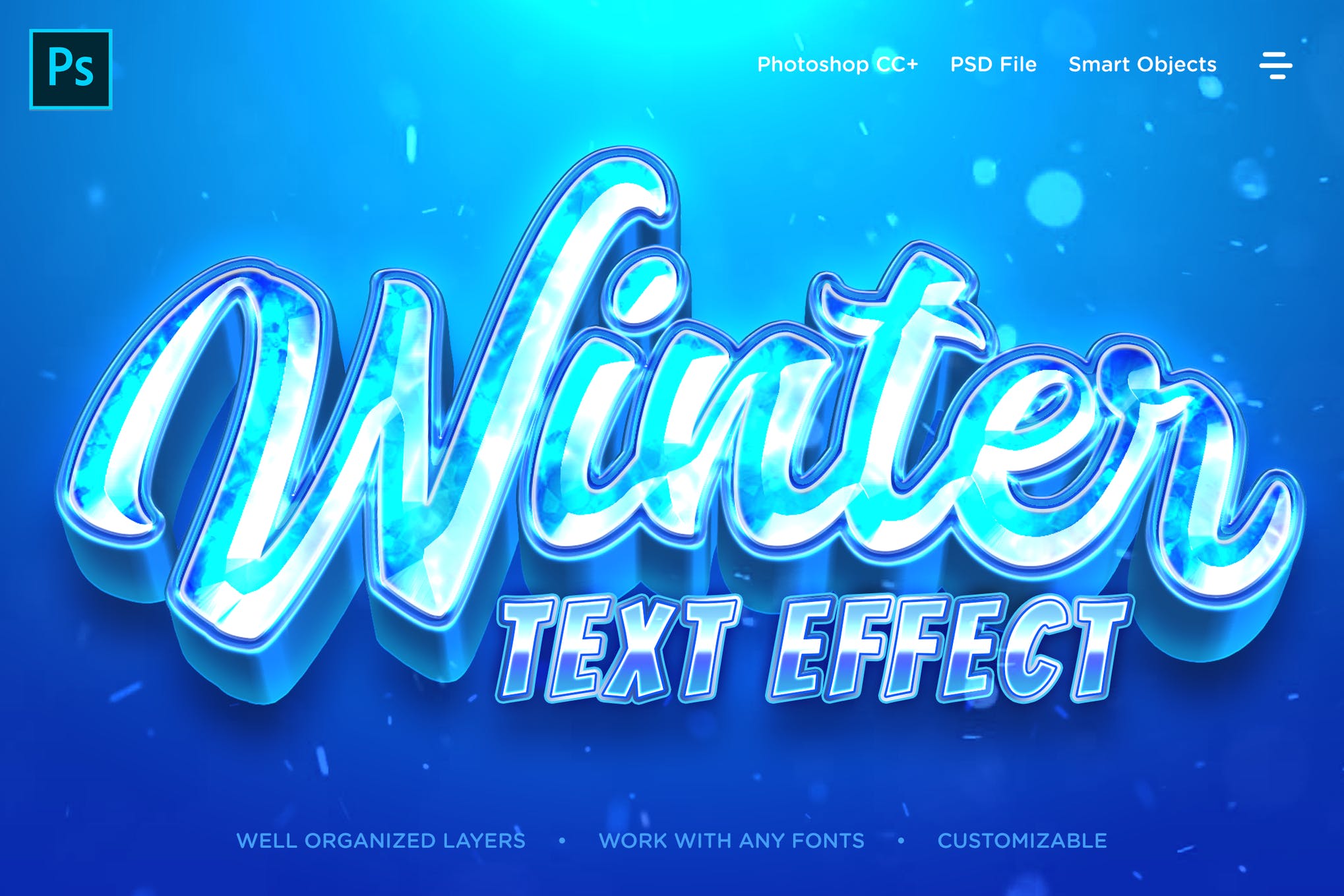 Here we have a captivating 3D text effect in Photoshop that nails the realistic icy frozen aesthetic with ease. It's a great choice for any winter-themed project from Christmas sales to snow parties. Check it out pronto!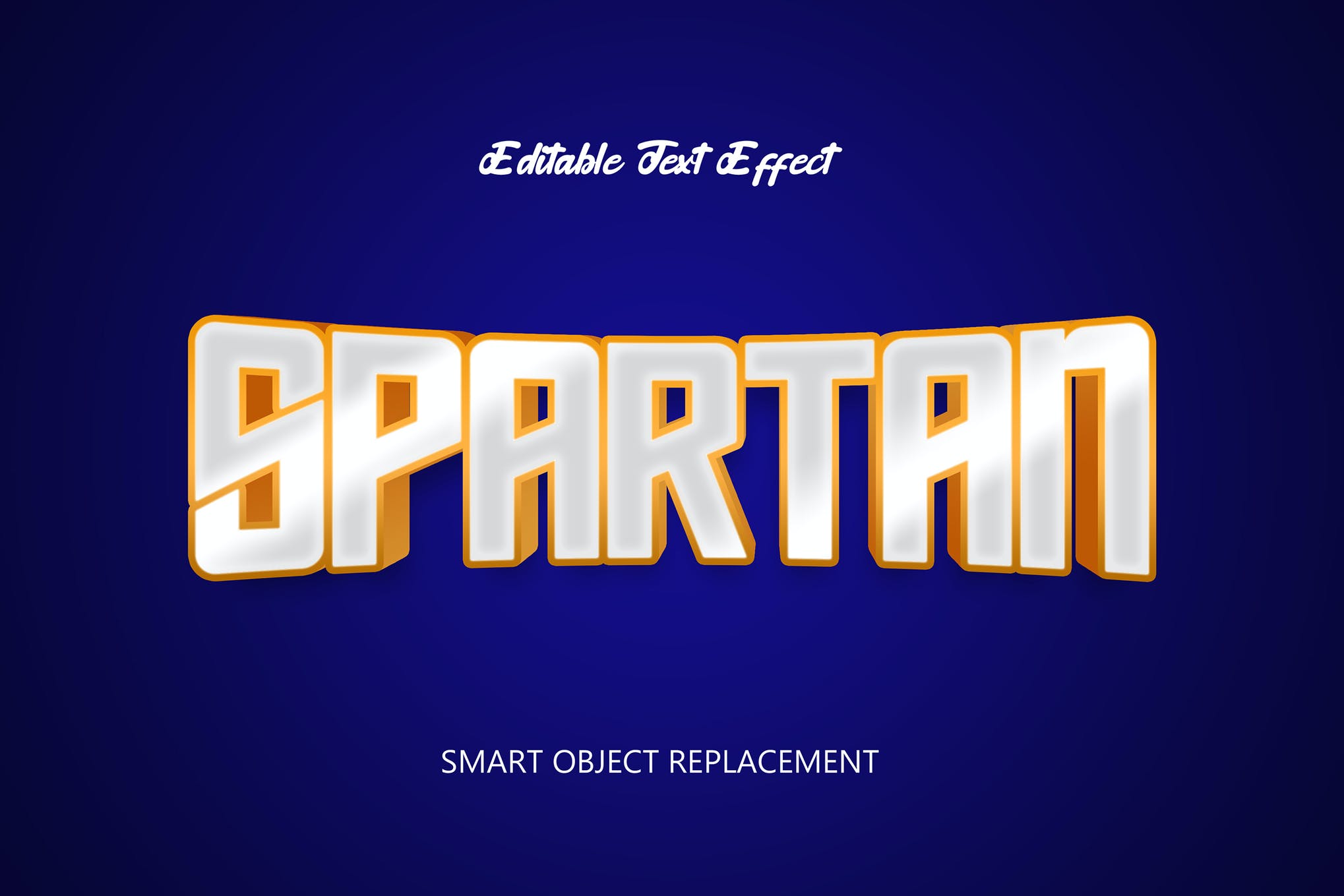 If you're a beginner wondering how to make 3D text in Photoshop, Sparten can save you a great deal of time and effort. It helps you achieve 3D letters in Photoshop within seconds; we wholeheartedly recommend you check it out today.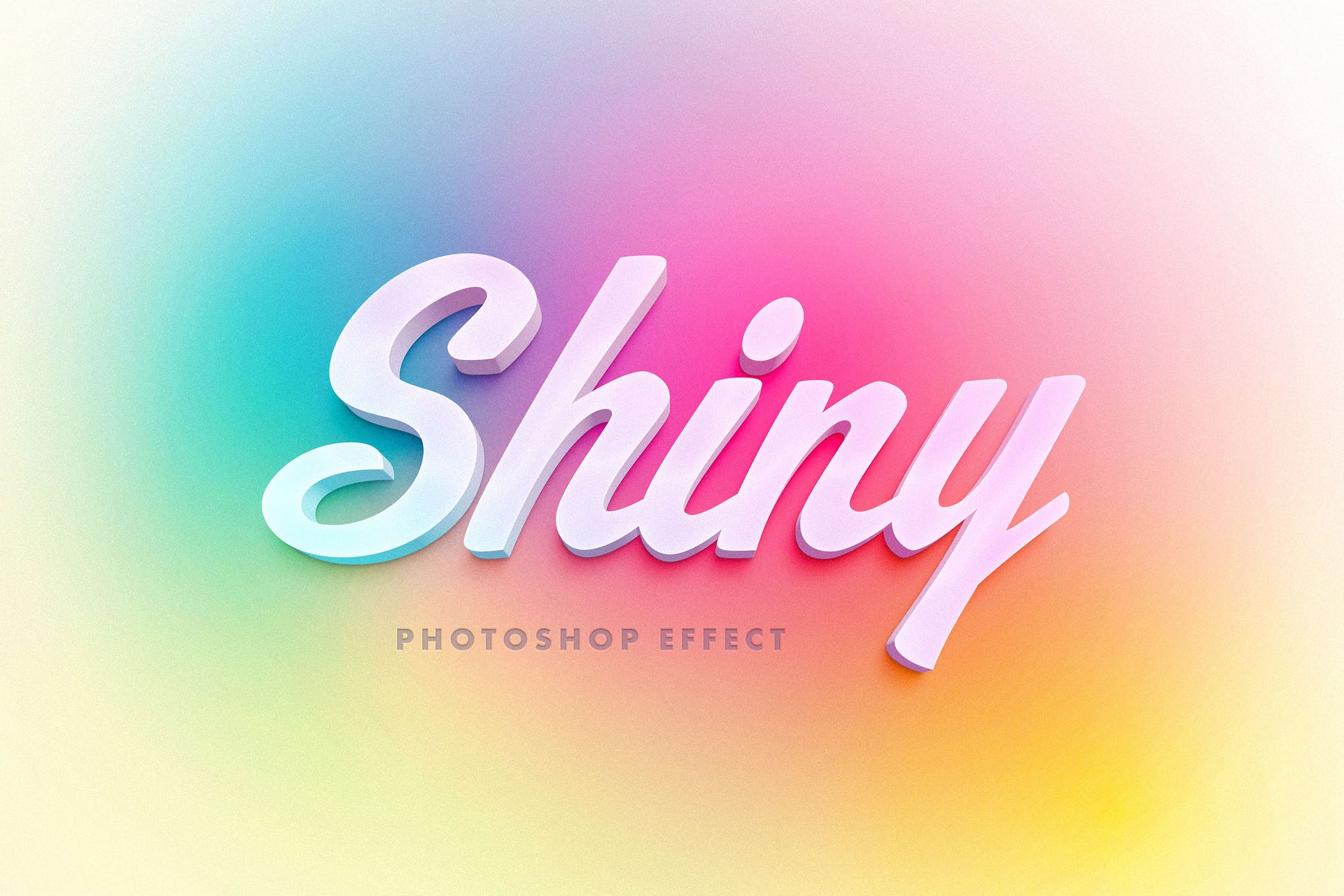 This 3D text Photoshop effect combined with a gradient background overlay will bring a unique personality to your lettering designs. Available in high-resolution, this template is extremely easy to customize to your specific requirements. 3D in Photoshop has never been easier!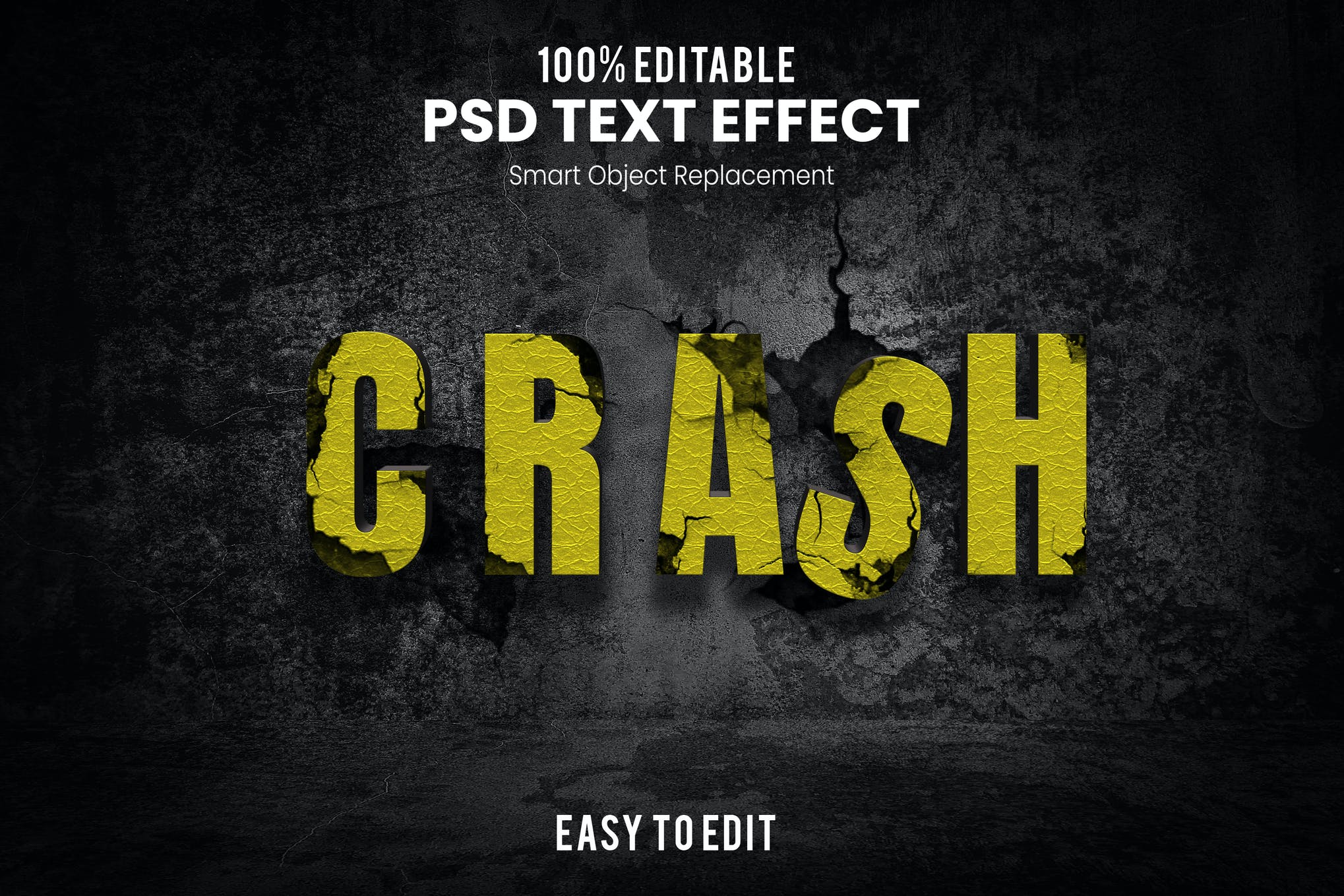 Looking to hunt down the best Photoshop 3D effects? Check out this incredibly unique and remarkable template that will help you achieve a realistic 3D text effect in Photoshop without any hassle. Don't hesitate to take it for a spin.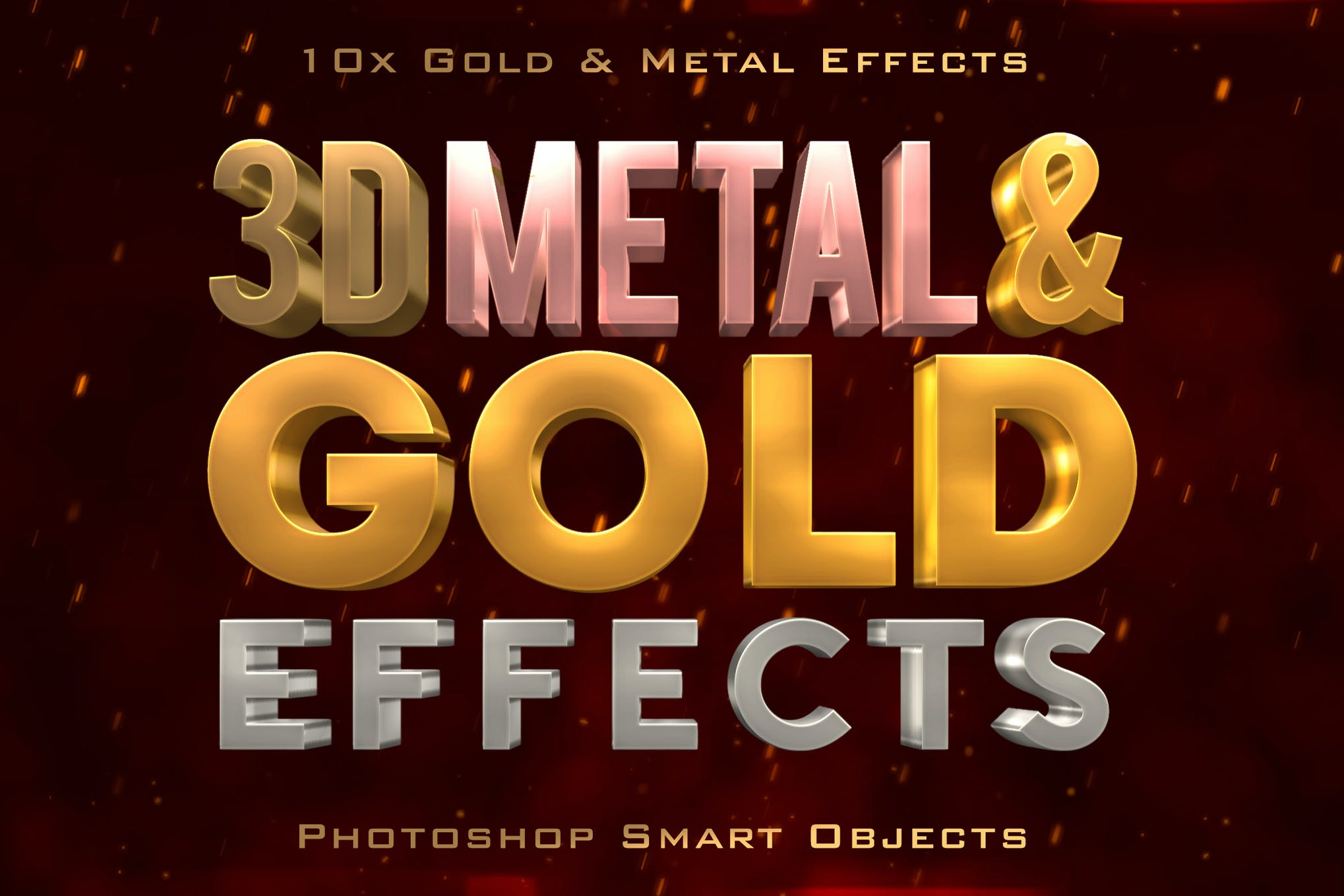 Wanting to achieve 3D letters in Photoshop combined with a creative aesthetic? This 3D mockup package has got you covered. It offers 10 metal and gold text effects that will transform your lettering into something truly unique.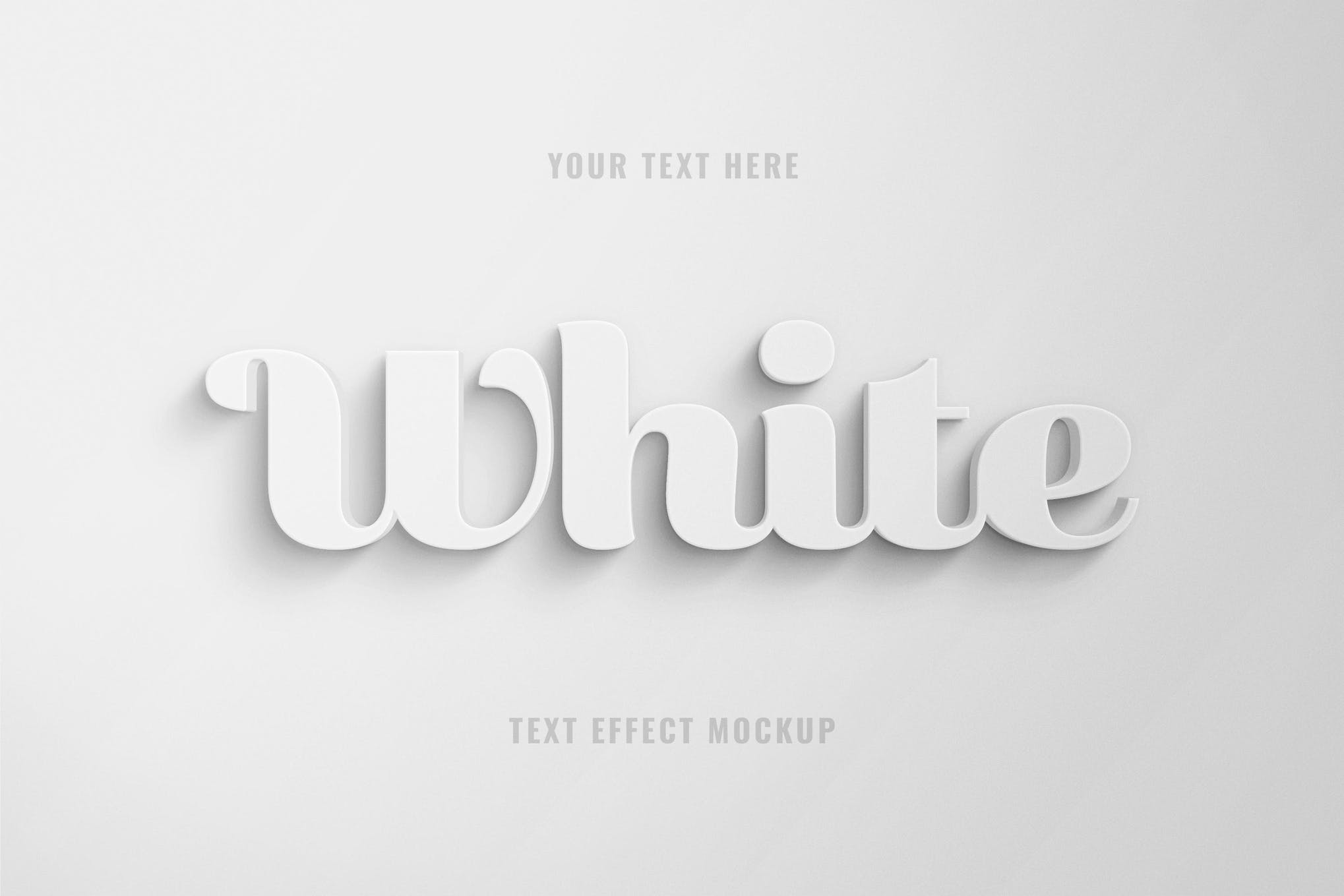 Bubbly, monochrome, and inflated, our next 3D text effect in Photoshop will give your work a Michelin man-like appearance. It comes in a 3000×2000 px high-resolution and offers realistic shadowing and a help file for your convenience.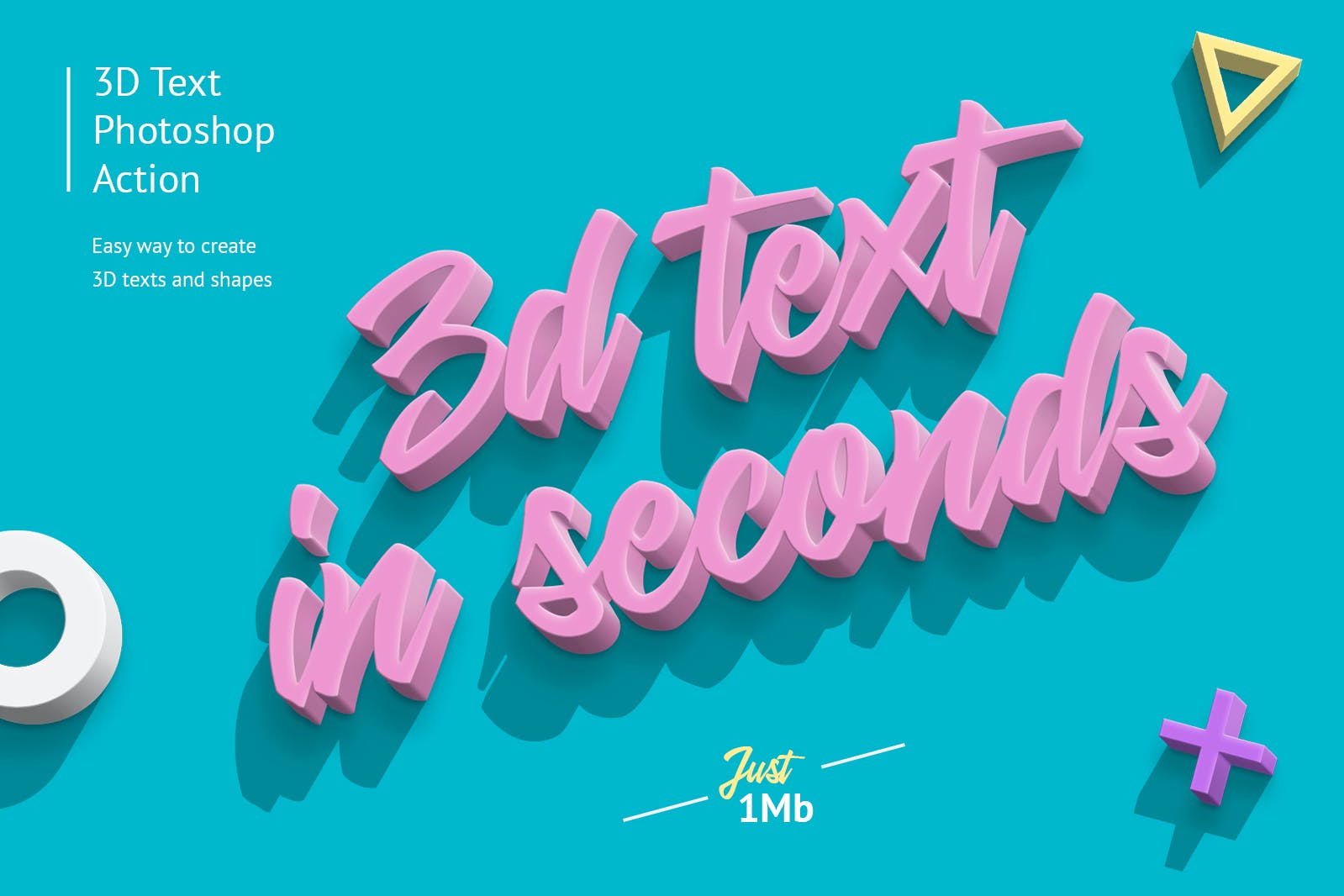 Use this terrific add-on and create a realistic 3D font in Photoshop that really stands out from the daily flood of typeface styles we see on the web. It comes with a lot of design possibilities and gives out highly detailed and praise-worthy results.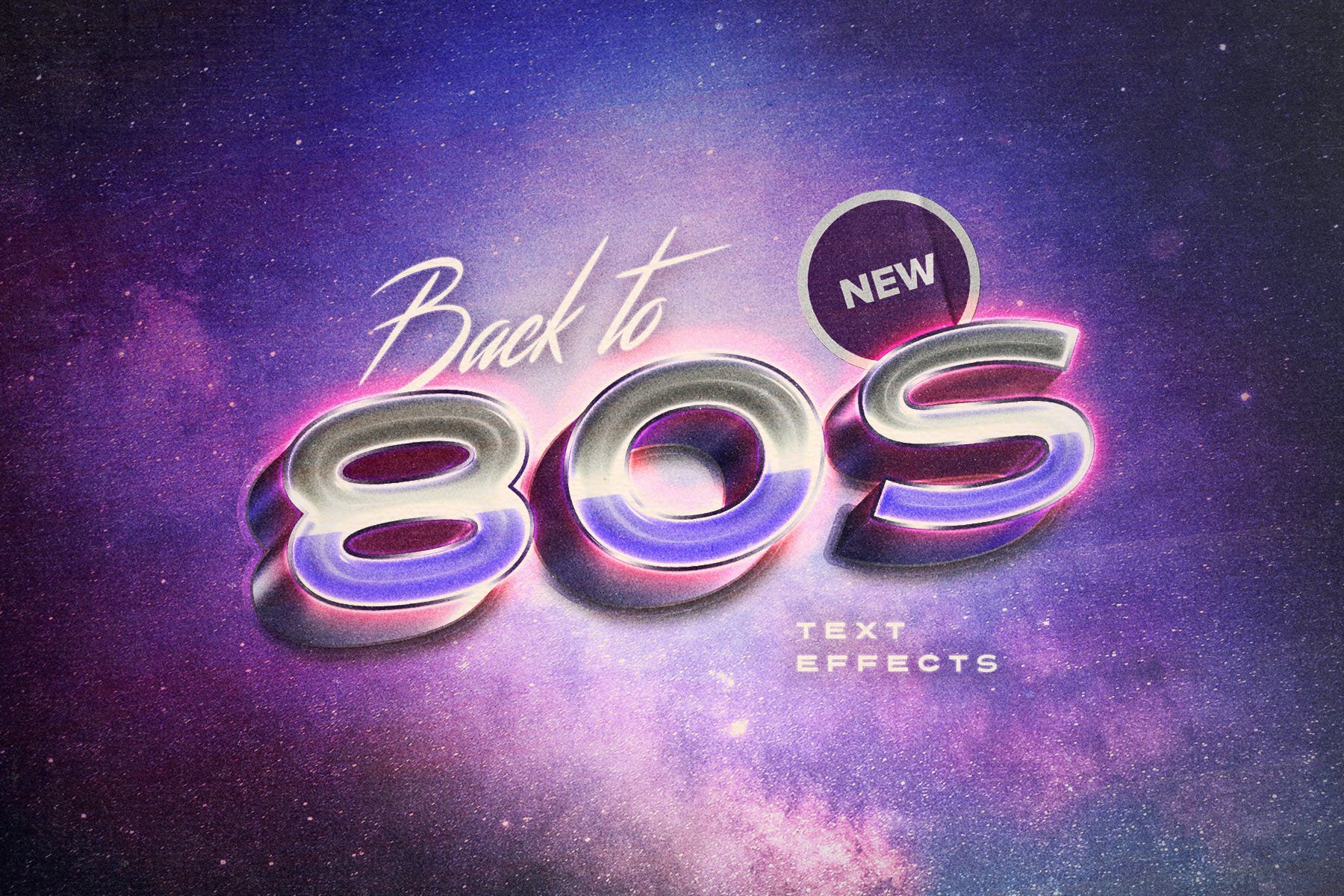 Bring back the memories of the 80s to the screen with the Back to the 80s retro 3D text effects, a pack consisting of 10 mind-blowing aesthetics helping you to blend an artistic spin to your artworks. A great set of Photoshop 3D effects that you should definitely check out!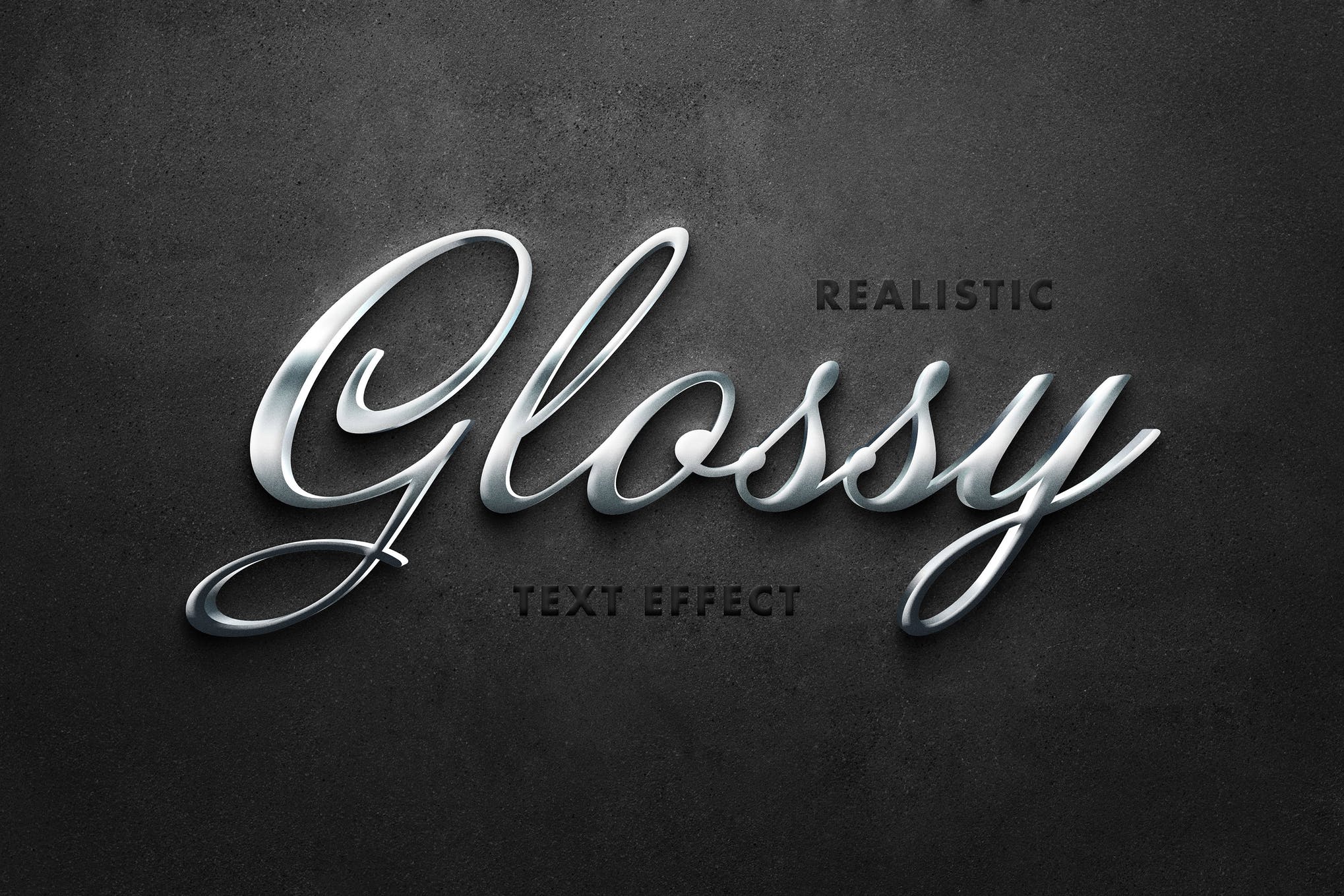 The cliched vision of silver not being as precious as gold is out of date. This silver effect is equally precious and helps you create beautiful 3D letters in Photoshop for posters, headers, banners, logotypes, and more.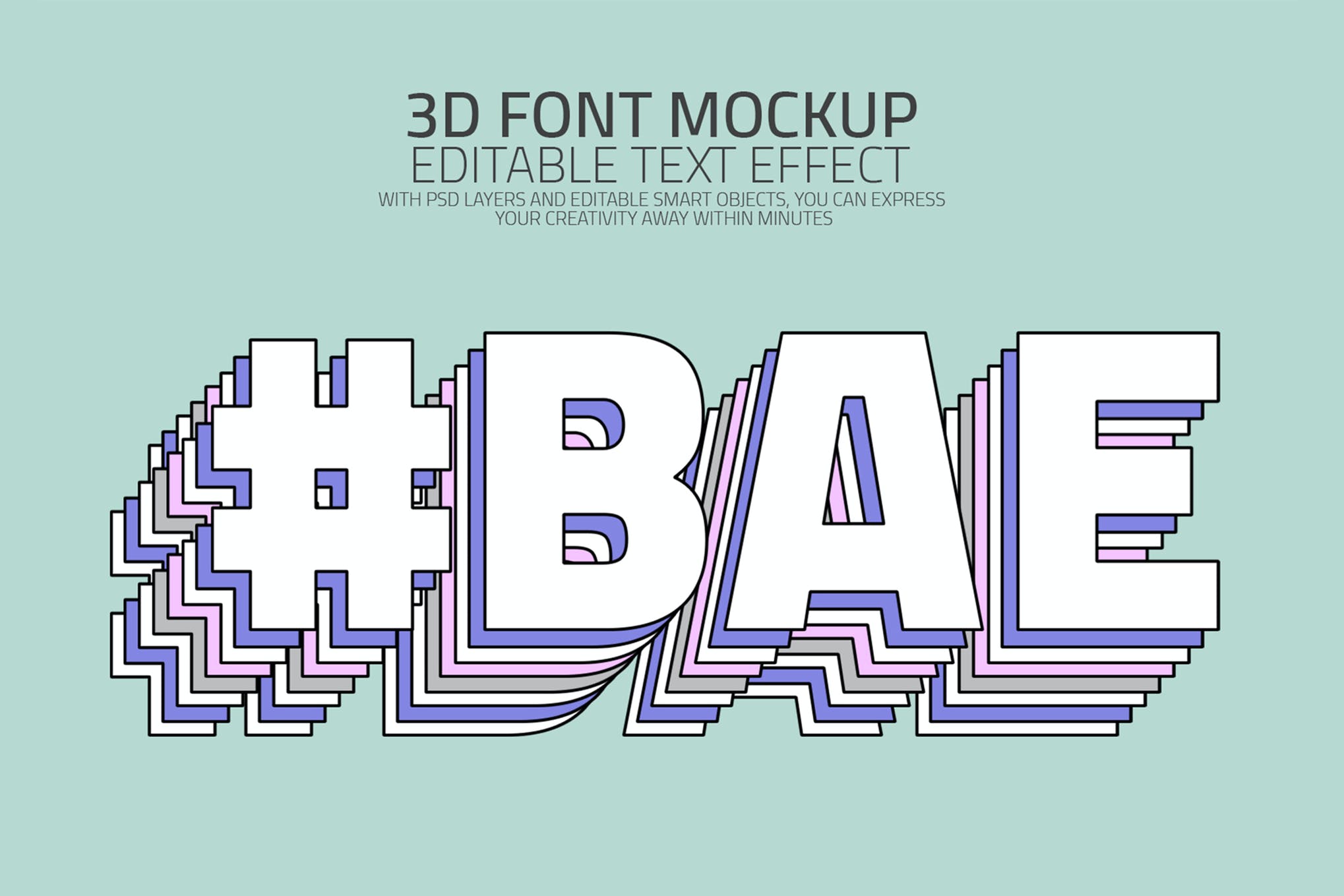 Feast your eyes on this gorgeous 3D text effect that can be applied to a wide range of creative applications. It offers editable layers, RGB color space, and smart object support making customization a piece of cake.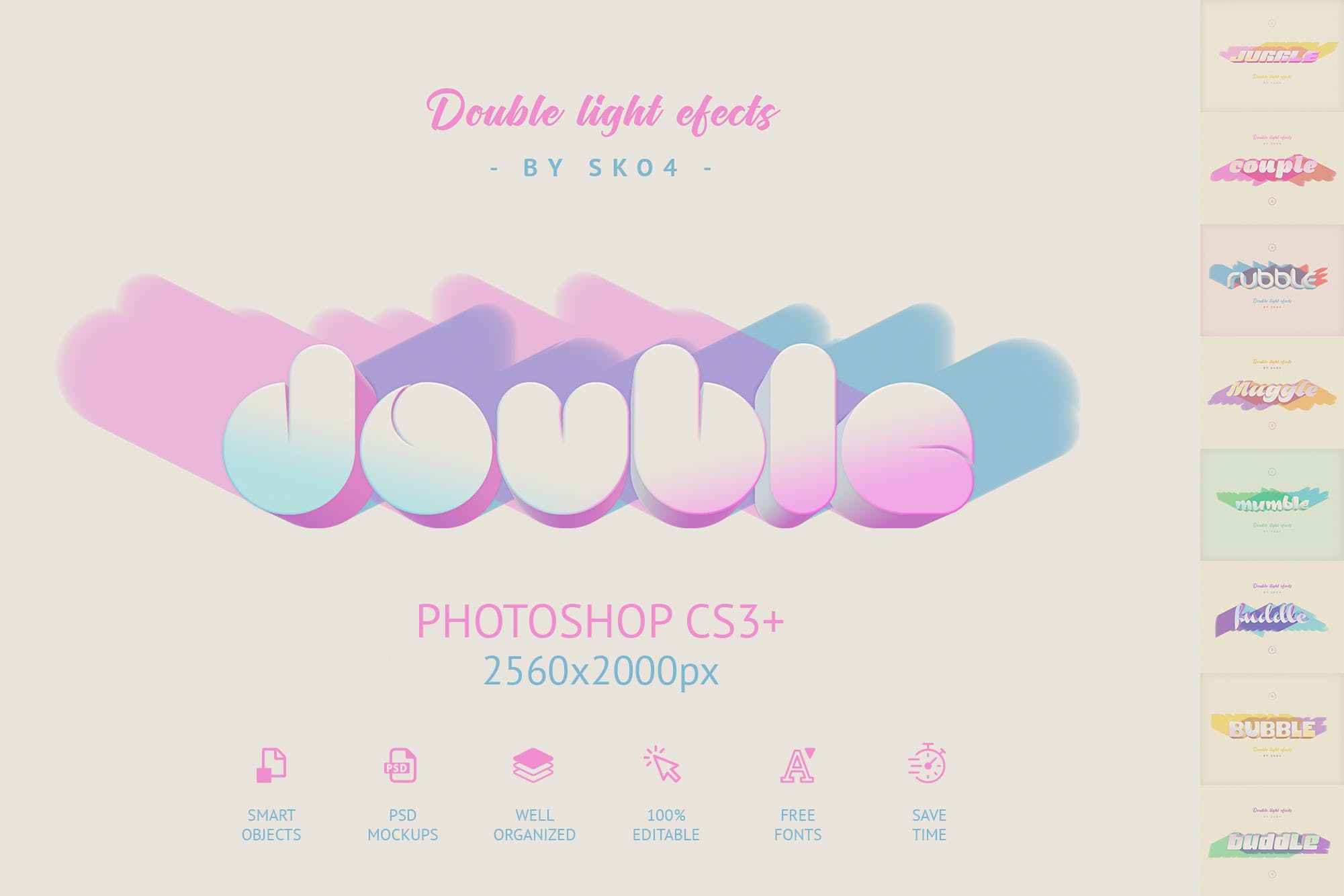 If you love all things colorful, you are going to totally fall in love with the Double Light 3D text effect for Photoshop. It offers a range of colorful shadow combinations for you to take advantage of, and create stunning posters, flyers, and other branding materials.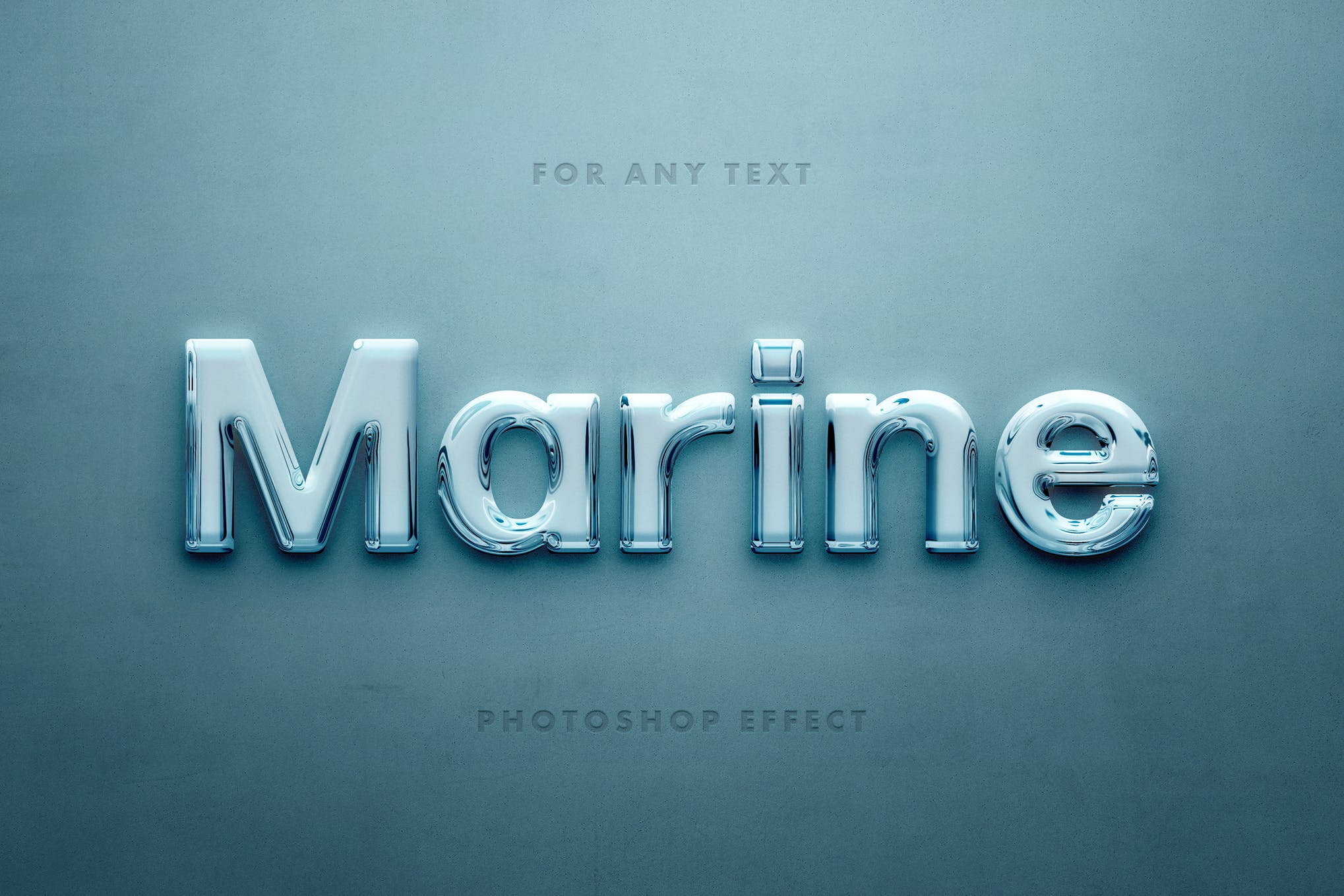 Bring the marine style to the table in an impactful and defined fashion with the aqua-themed glass 3D text effect available in a high-resolution PSD format. A fantastic choice for branding and corporate identity projects!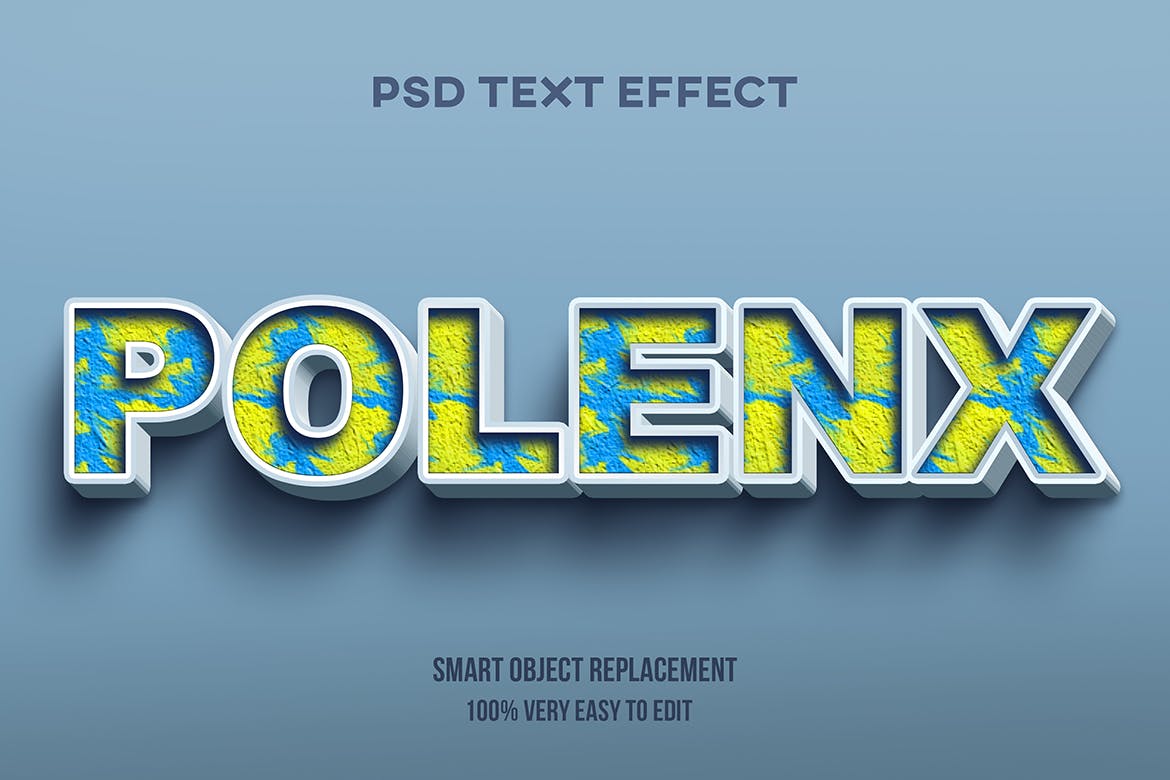 Wanting an aesthetic that's cool and innovative? Look no further than this Abstract Texture 3D text effect for Photoshop that comes bundled with smart object functionality, and an instructions file to help you make the most of the effect.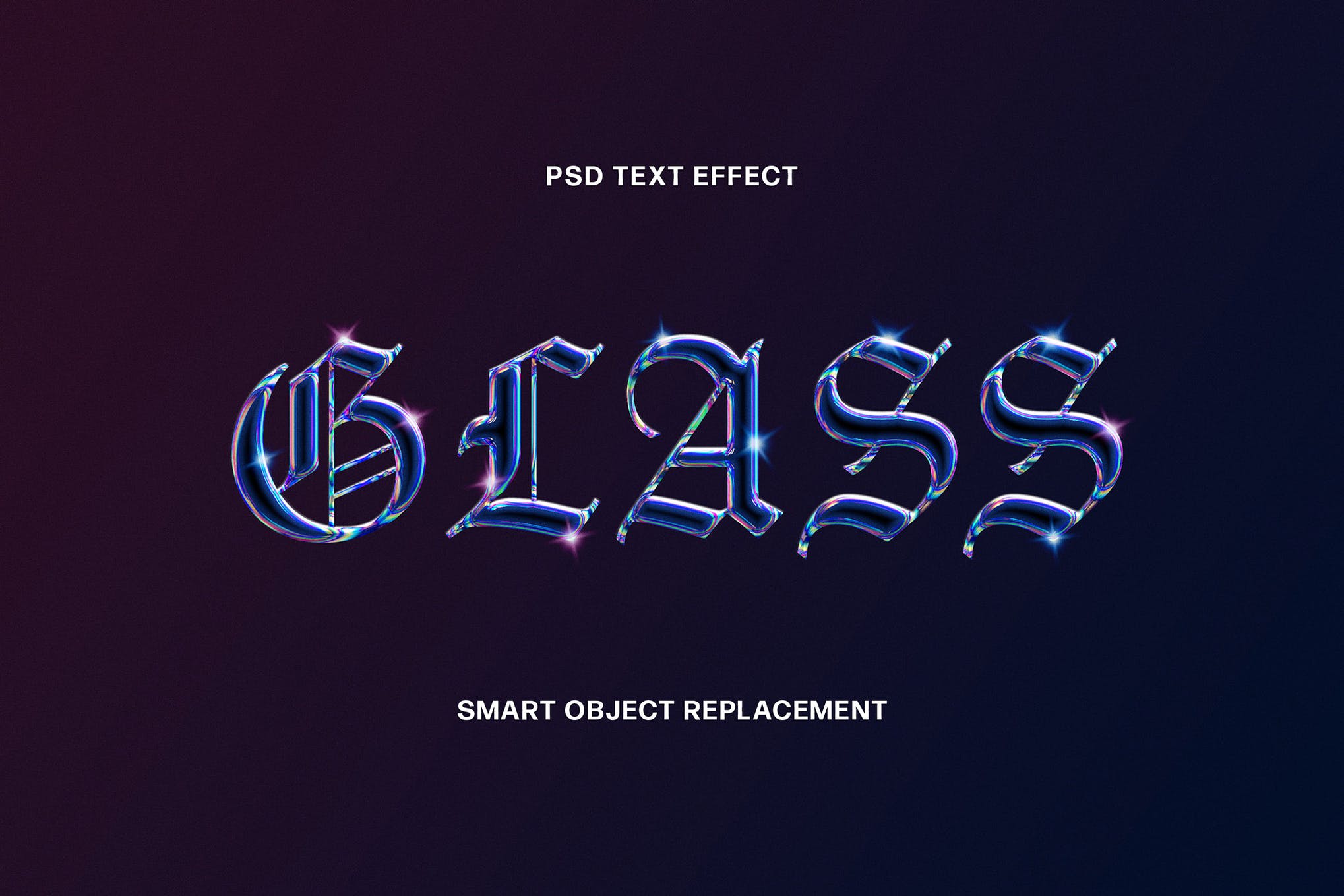 This 3D effect for Photoshop is a unique and interesting take on the glass aesthetic. It's about holographic reflections, shiny, glossy effect, and radiance. This is one product that will pay for itself many times over.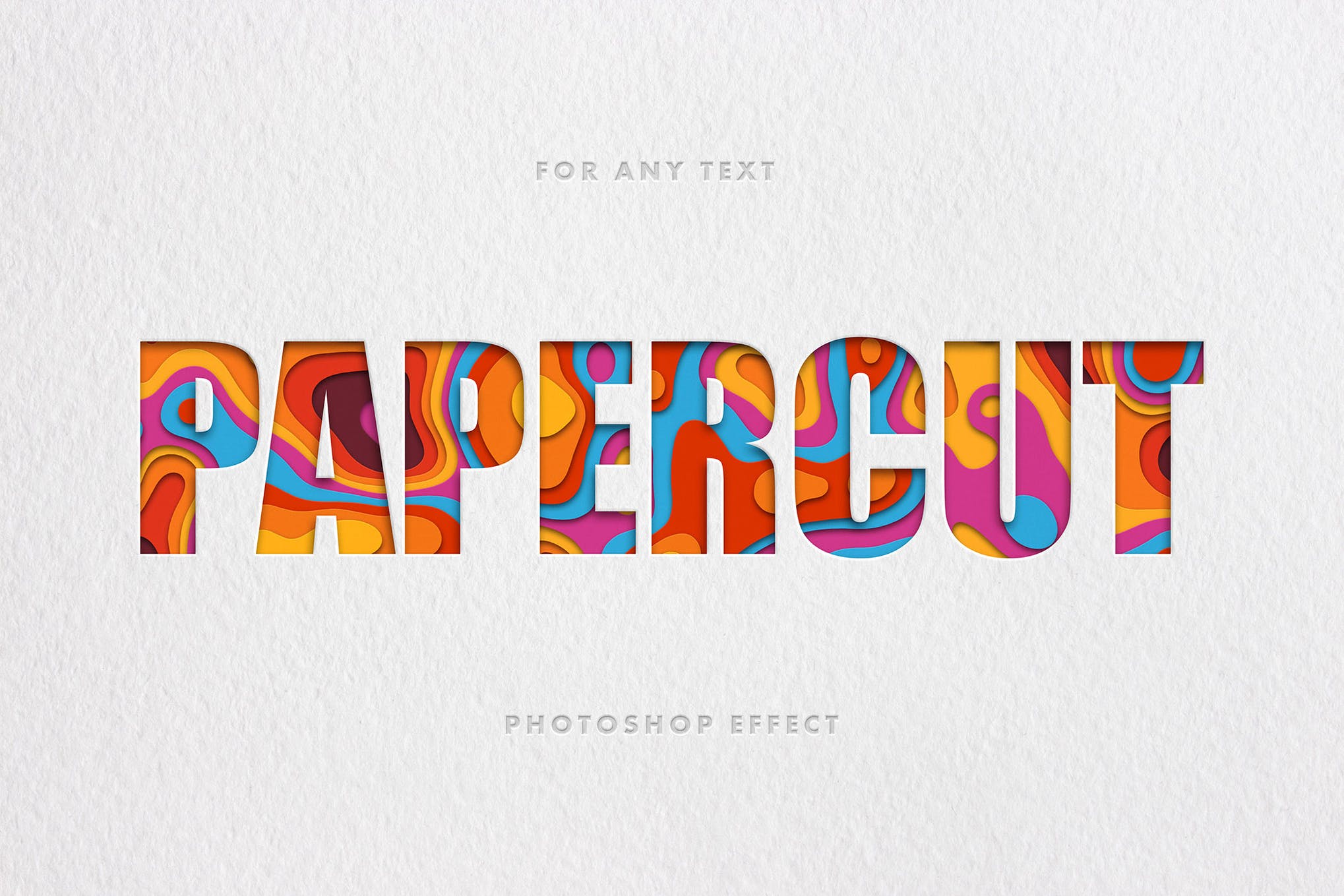 Looking for a colorful aesthetic? Try out the unique and creative papercut 3D Photoshop text effect featuring volumetric curved layers reclined beneath each sculpted letter. The textures and shadowing are so smartly created that you would be hard-pressed to differentiate between reality and illusion.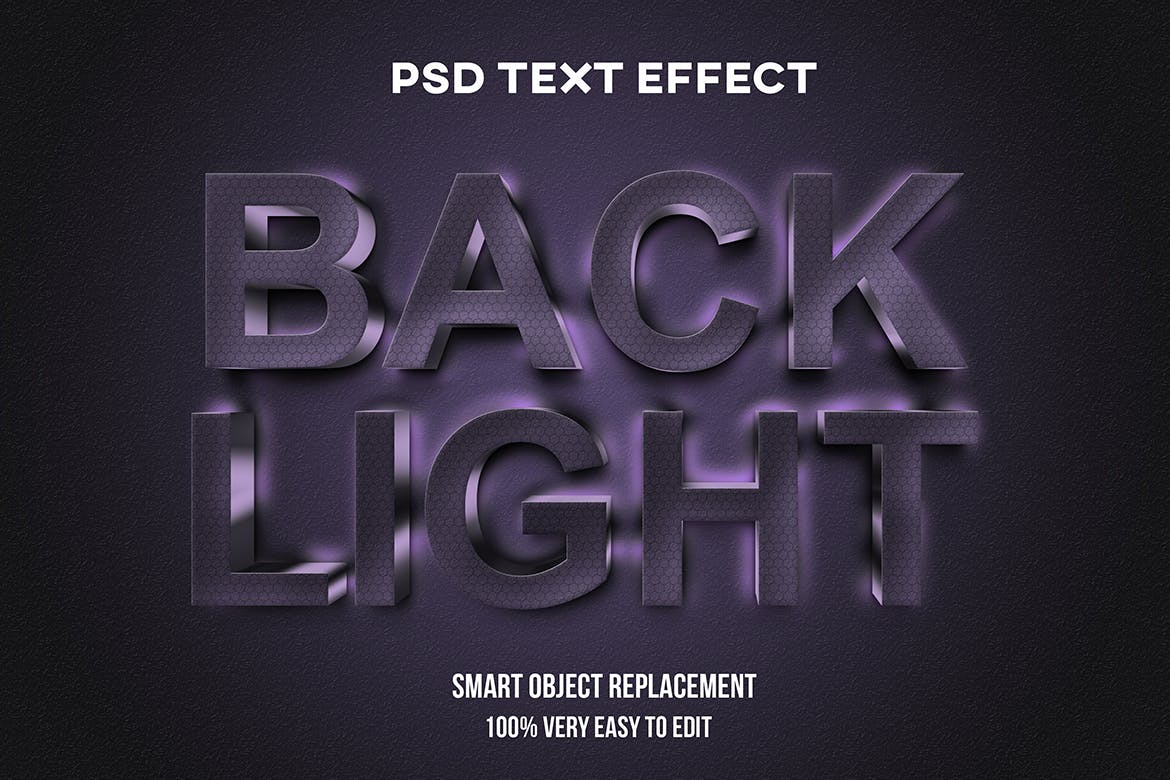 Wanting a 3D font for Photoshop that oozes personality? Use the Backlight text effect, a simplistic yet effective style that commands the page and instantly draws attention. We wholeheartedly recommend this beautiful effect!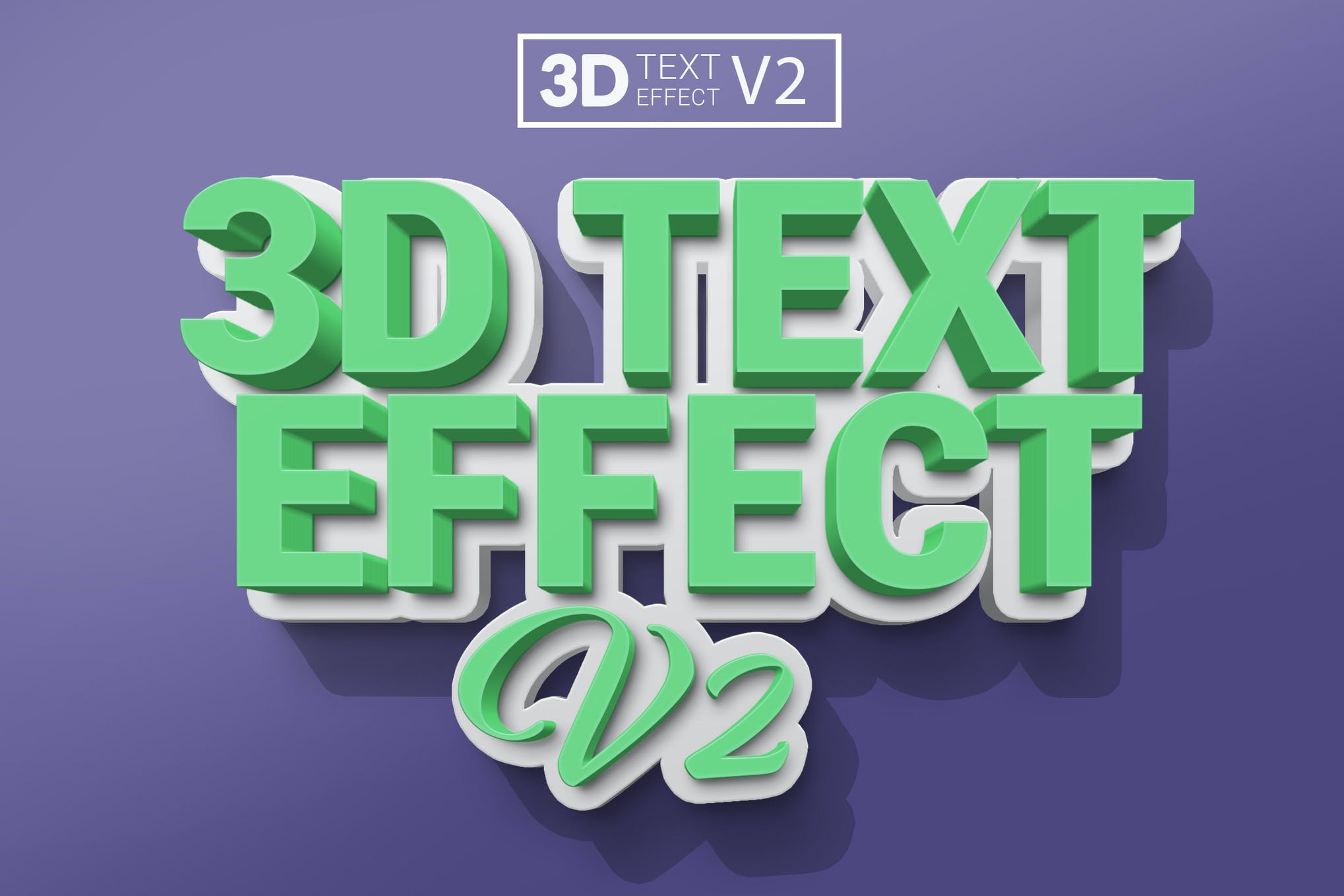 This package offers you a double 3D text effect that can be fully edited using smart object layers. Everything from background to color is customizable. It's a great pick, so get your hands on it right now!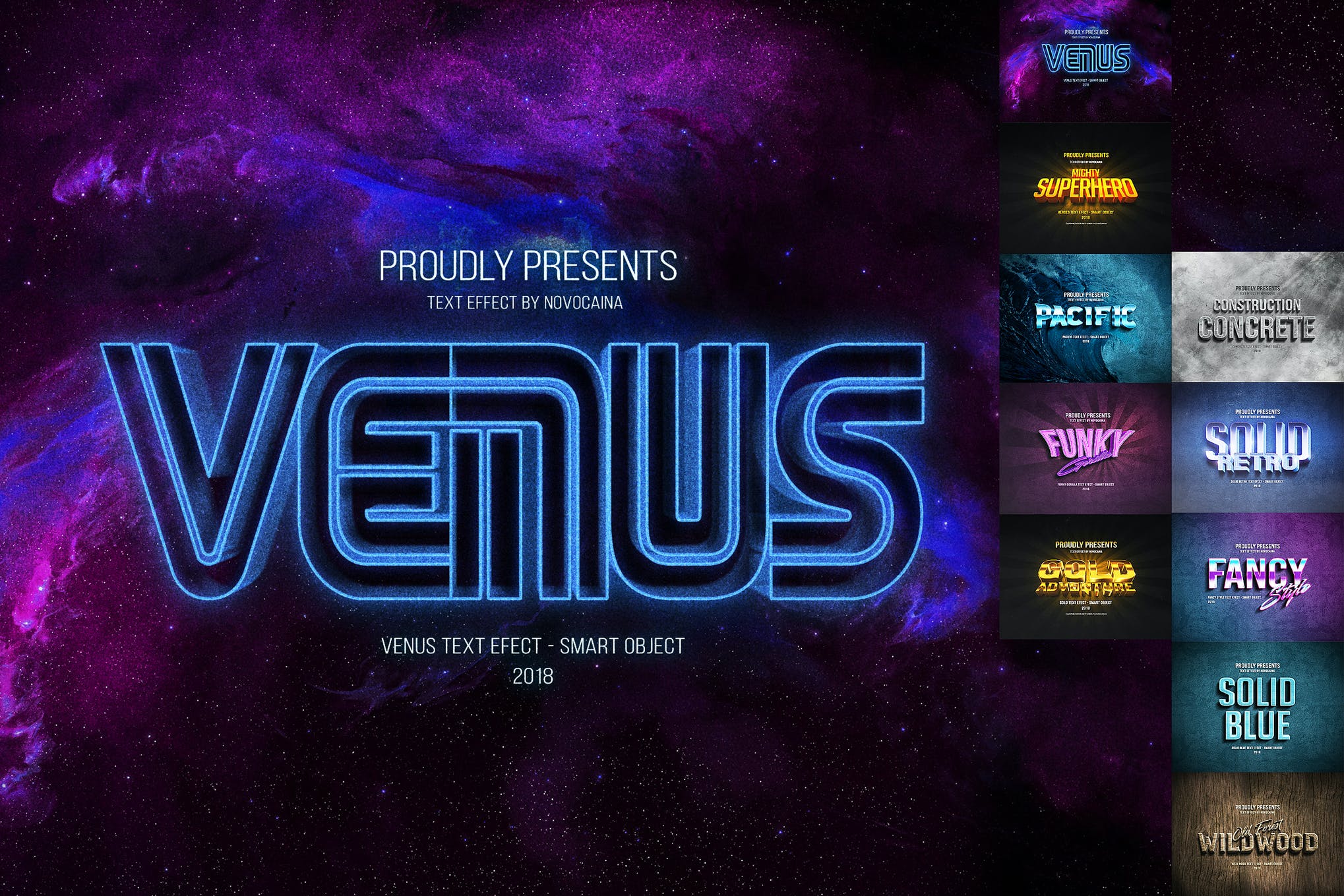 You can transform any text into a 3D style using this bundle containing ten effects, and a wealth of features that really should be seen to be fully appreciated. A must-have collection in any designer's tool kit!
Free 3D Text Effects For Photoshop
Wondering how to make 3D text in Photoshop without spending a penny? Check out these amazing freebies that will help you nail the 3D aesthetic with ease.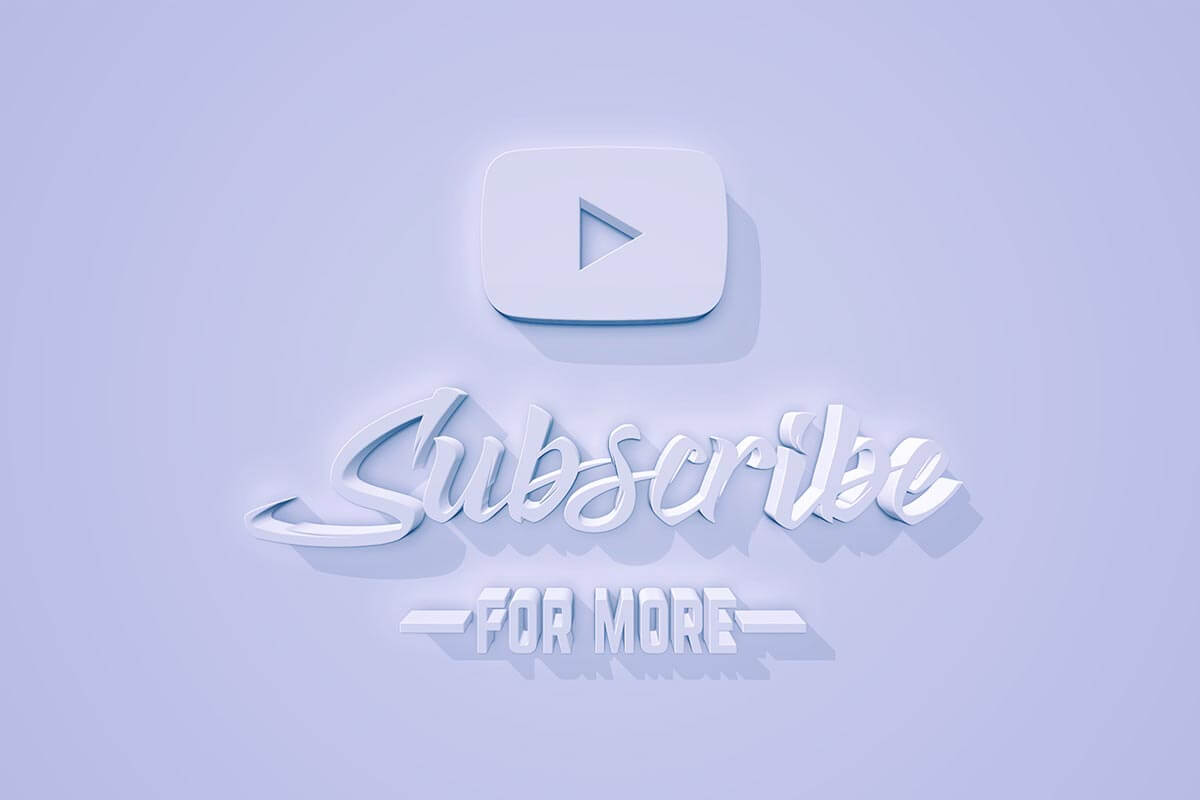 Here we have an impressive 3D text effect that you'll be hard-pressed to not consider. It comes with reflections and shadows, and a smooth finish that is sure to make a statement. It's free and up for grabs!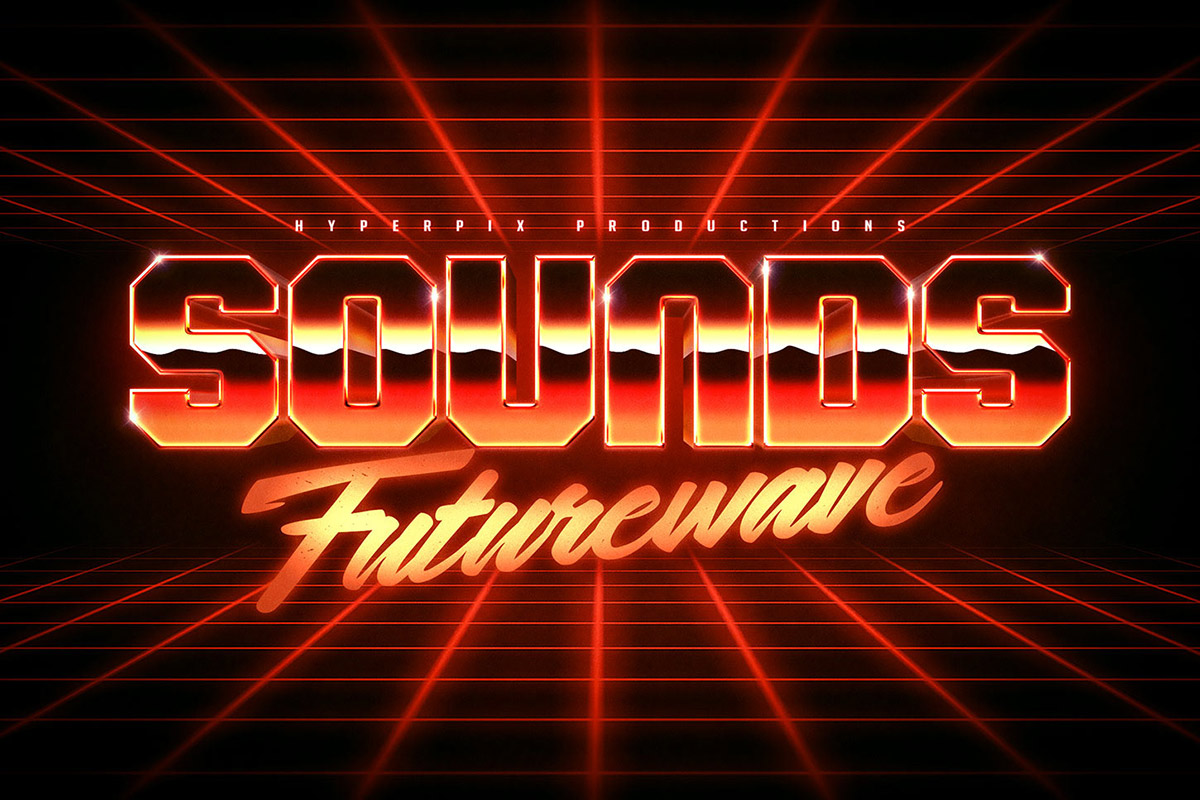 Apply these attractive and retro effects to your text or logo and get a warm, and aged result that is as impressive as it's effective. The package is free for both personal and commercial purposes. Download it now!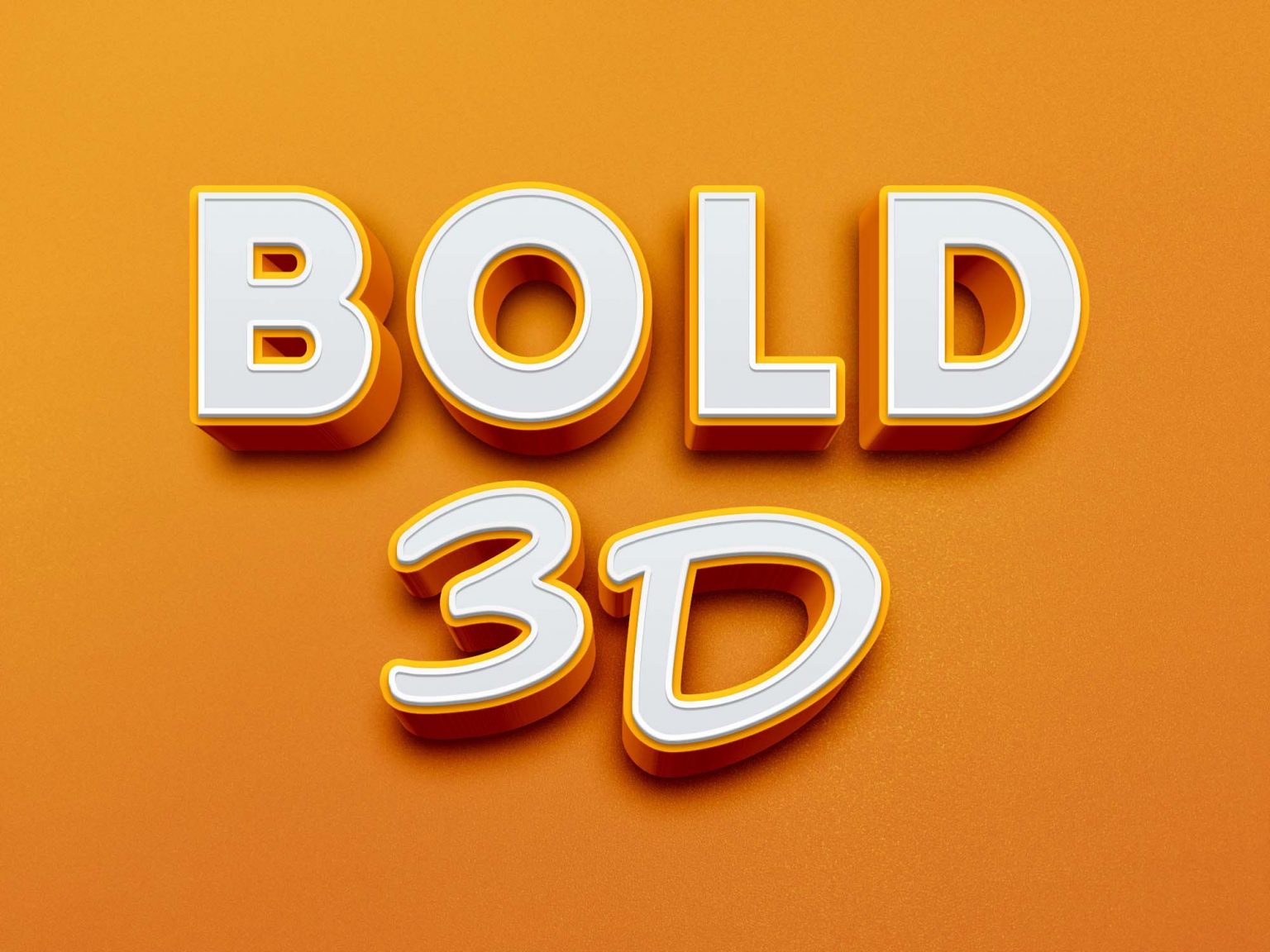 If you're looking to add some free Photoshop 3D effects to your collection, the above-featured template is a good choice. This Photoshop 3D text effect is a bold and striking option that will give your lettering designs an attractive look.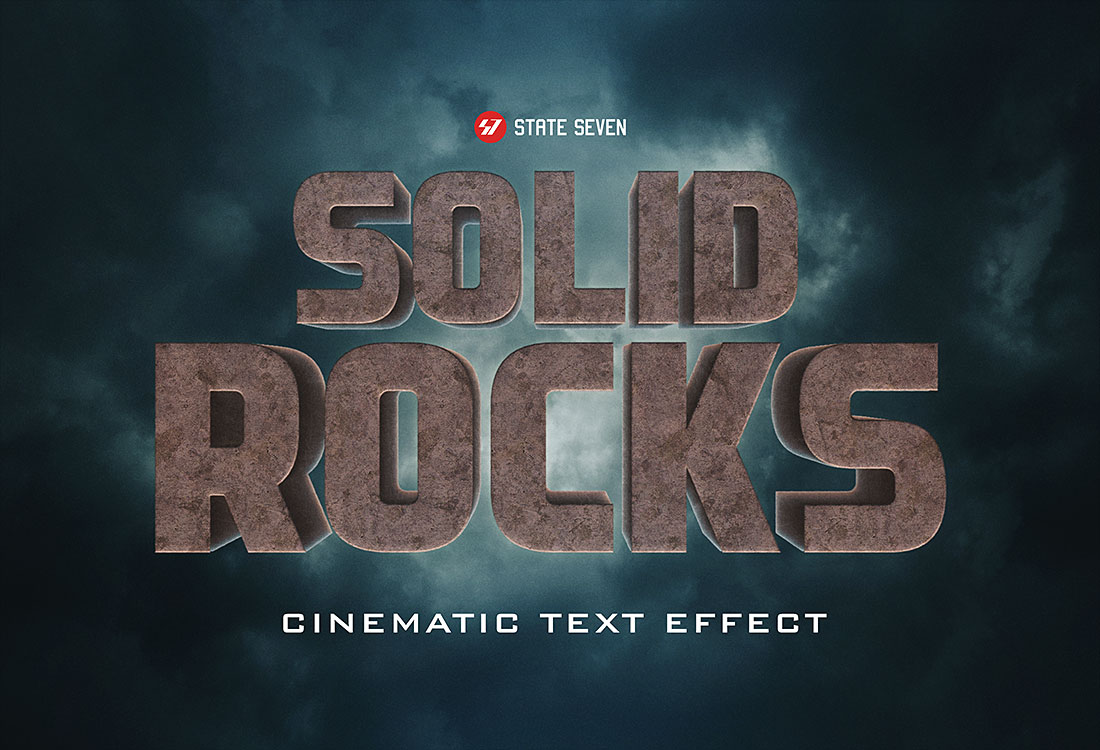 This free 3D text effect for Photoshop has a cinematic style that's ideal for movie titles. This incredibly remarkable Photoshop 3D effect comes in well-organized PSD files, and can be used for both personal, and commercial projects.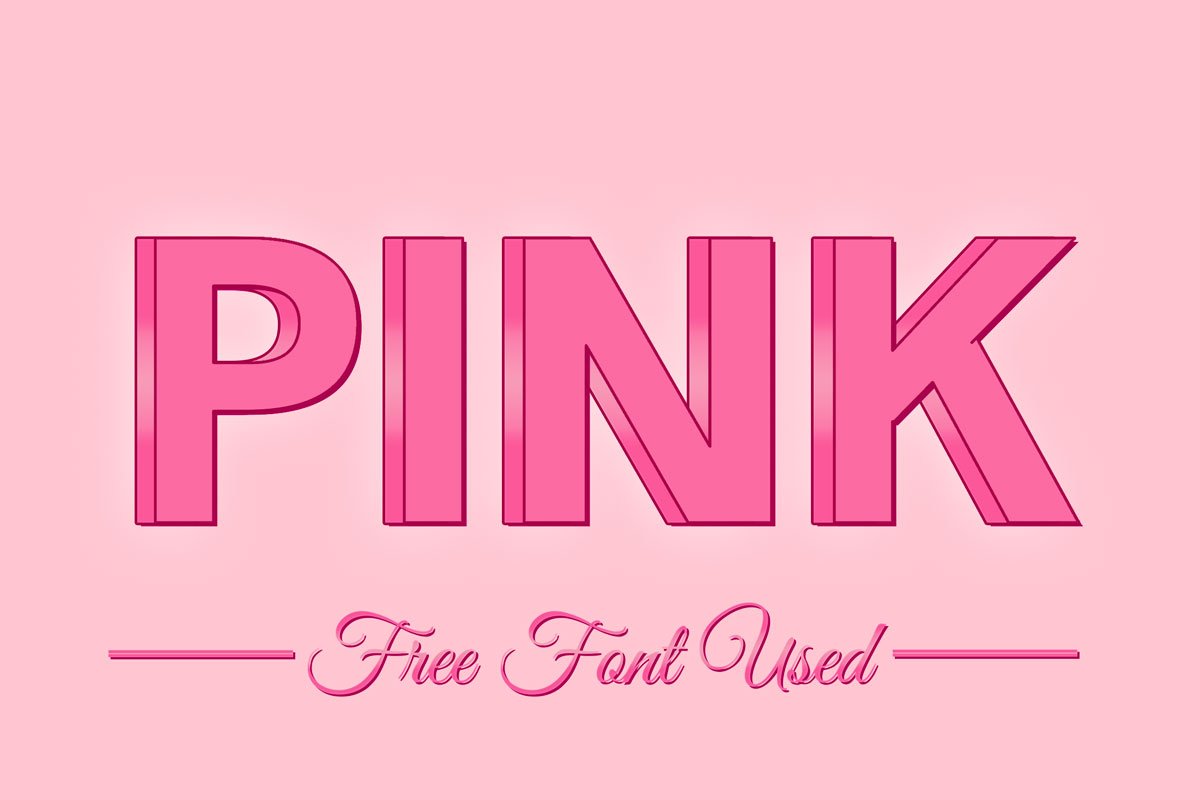 If you are looking for a pinkish, girly aesthetic for your text, you can't go wrong with Pink, a versatile 3D text effect that can be used for a wide range of professional and creative applications.
And there you have it- the best 3D text effects for Photoshop out there right now. Pick any of these gorgeous options, and bring the 3D style to the table in a captivating fashion.