45+ Best Watercolor Photoshop Actions & Effects 2023
The watercolor trend is here to stay – from tattoos to corporate logos to wall art, it can be found everywhere you go! And there are so many different ways to interpret this beautiful style – vintage paper drawings, bold color swatches, technical pencil sketches, and artistically rendered portraits are just a few of the ways that the watercolor effect makes its way into all kinds of images.
Luckily for you, it's now possible to create this stunning effect on your own images, without even picking up a paintbrush (or having to spend hours learning the hundreds of filters and effects in your photo editing software)!
We've curated a list of the best watercolor actions for Photoshop (all professionally-designed), featuring all kinds of different styles and applications, and all of them are ready to download and use straight away!
Our list of the best watercolor Photoshop actions is below – read on, pick your favorite, and you'll be creating your next masterpiece within minutes!
Get everything you need to supercharge your Photoshop workflow. From just $16, get unlimited access to thousands of Photoshop actions, Lightroom presets, templates, graphics, fonts and photos.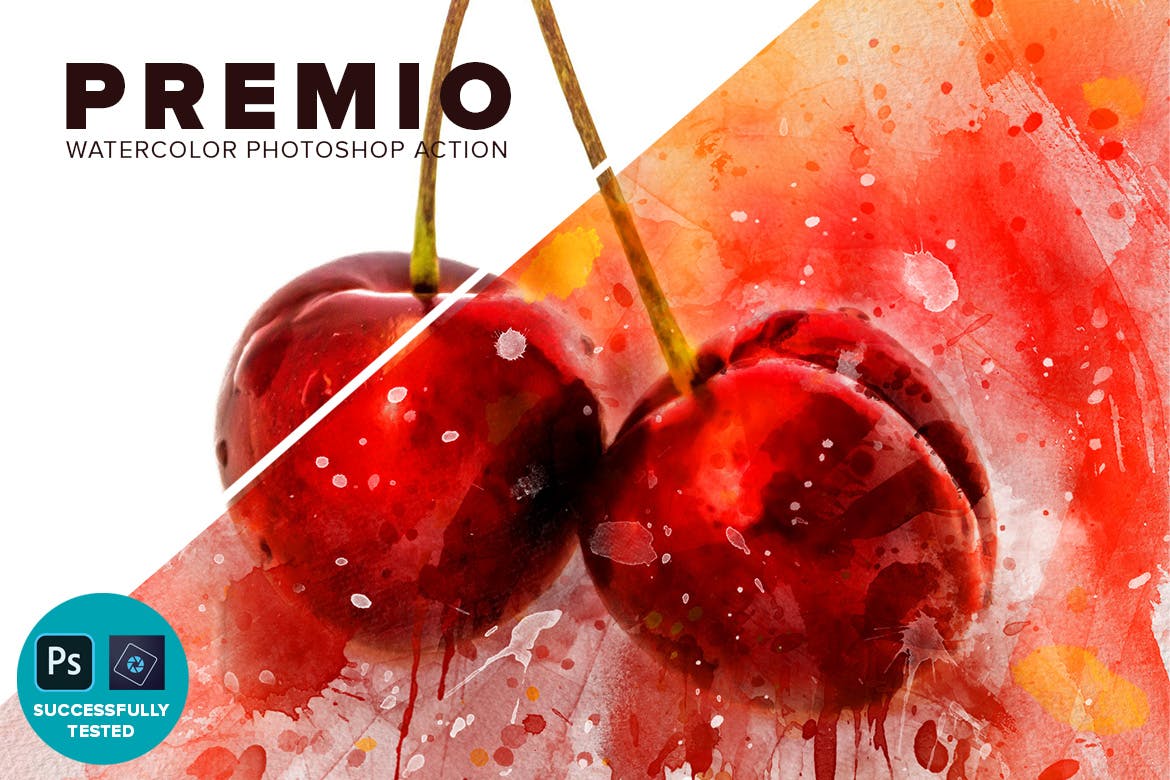 Here we have Premio, a Photoshop Action helping you transform your photos into a watercolor masterpiece. It runs perfectly on both PC and Mac and comes with a video tutorial to help you make the most of the watercolor effect.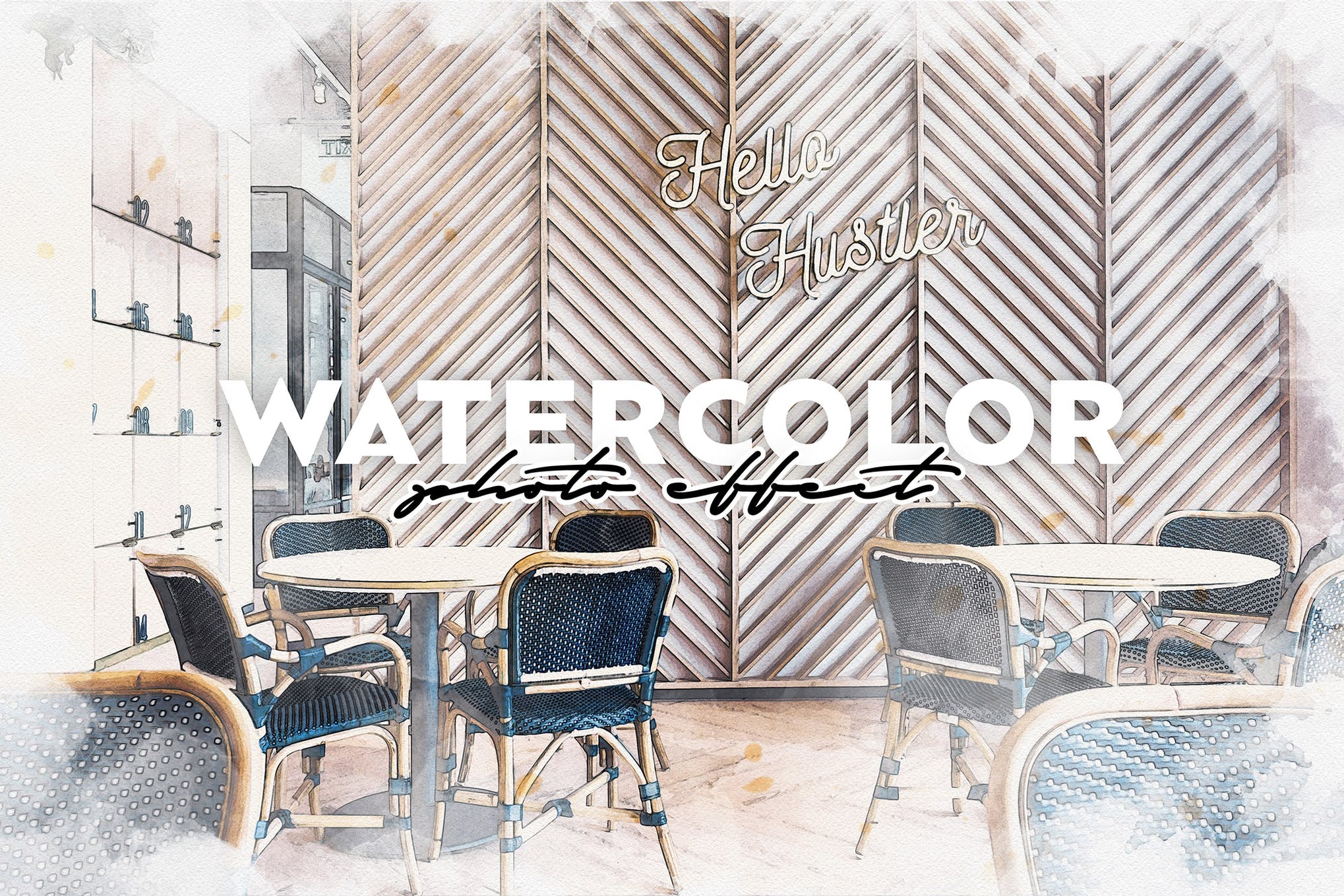 Looking for Photoshop watercolor effects that can give realistic liquid texture to your images? Our next option has you covered. The package is as effective as it is impressive in its execution. You'll be thrilled to share the final results with your friends, family, or clients.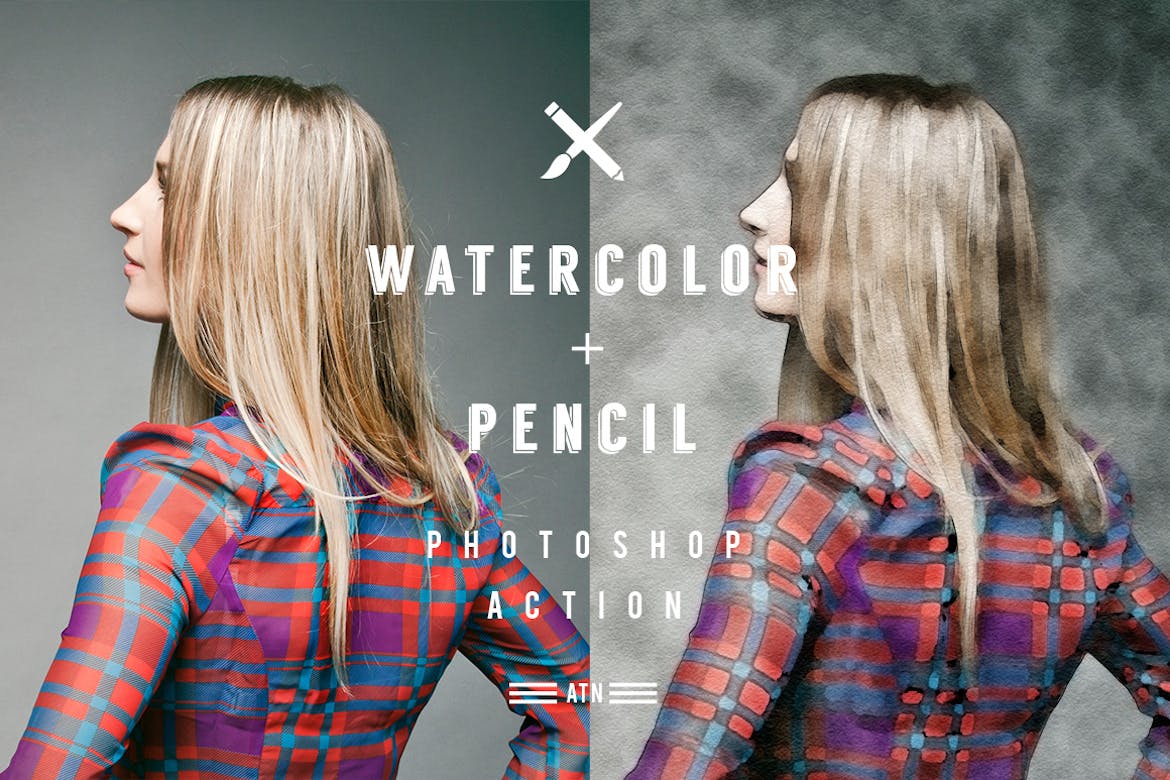 Next, up is a watercolor and pencil Photoshop Action specifically designed for those projects that need an extra flair. It offers a range of amazing features helping you bring your pictures to their watercolor glory.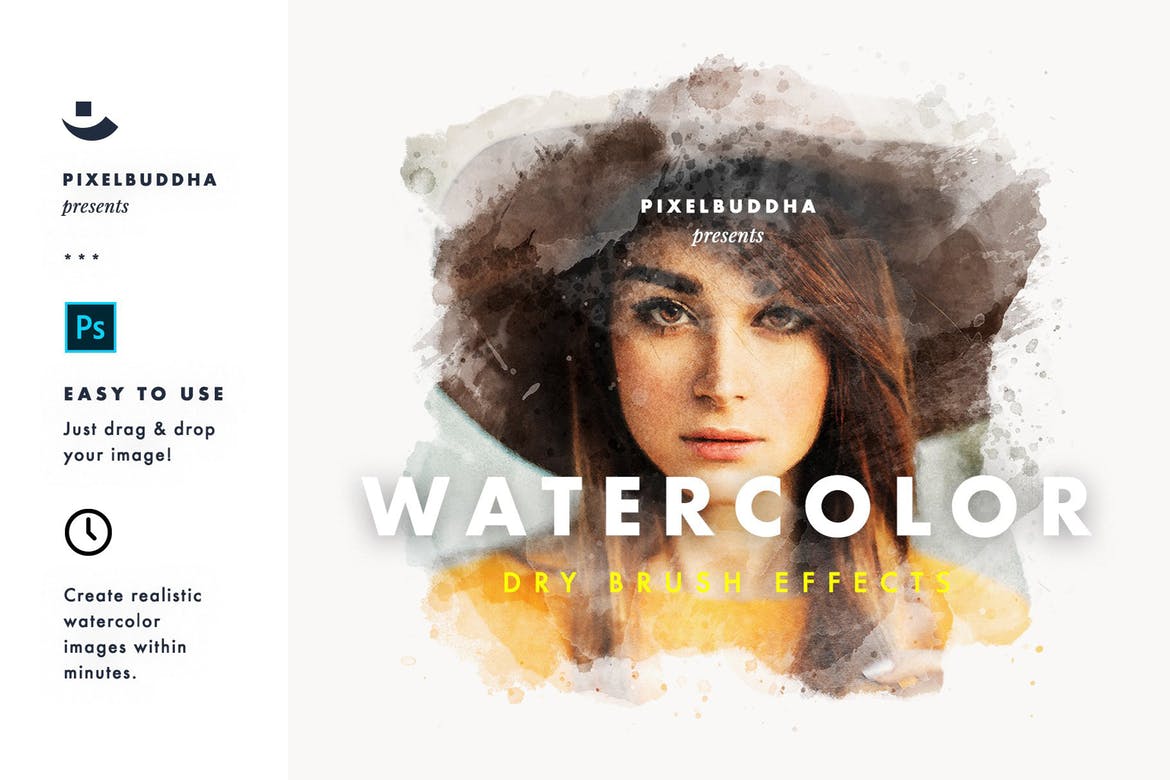 For a strong and vibrant watercolor effect, you can't go wrong with the Dry Brush collection of watercolor Photoshop actions. Featuring three individual filters that can be applied to your images instantly with drag and drop functionality, it promises a realistic look that can be used with any kind of photo.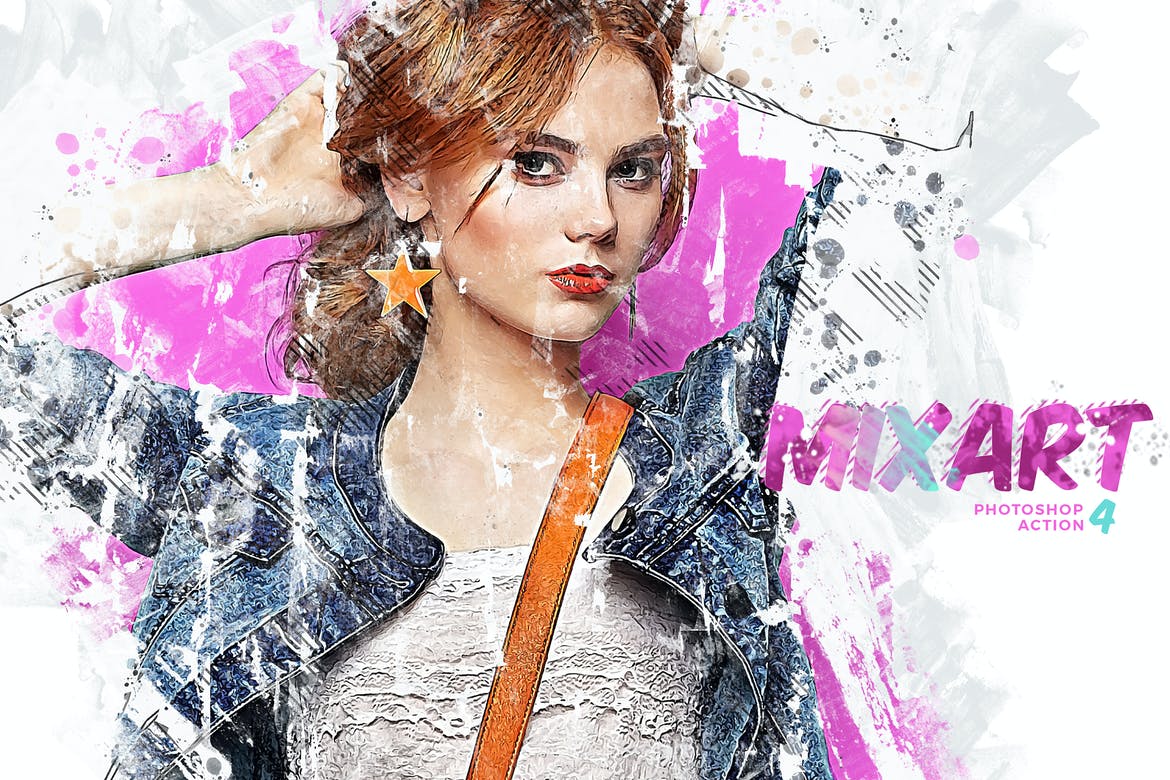 Here we have a series of fully layered and easy-to-use watercolor Photoshop actions that are compatible with Photoshop versions CS3 and higher and feature a non-destructive workflow, plus full supporting documentation to make editing a breeze even if you have no design experience.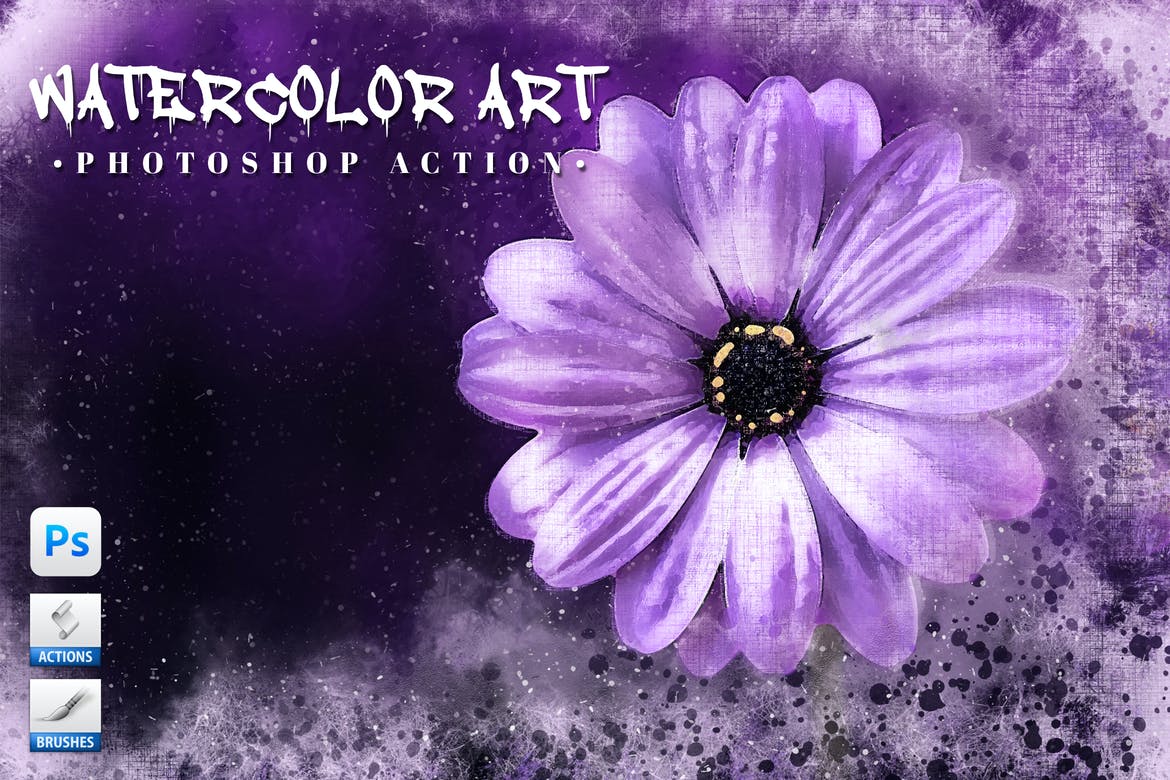 Next in our selection of the best watercolor Photoshop actions is this super professional action that will turn any photo into a stunning watercolor masterpiece in a single click, and comes with a range of color effects, background textures, and black and white control options to help you achieve the perfect result.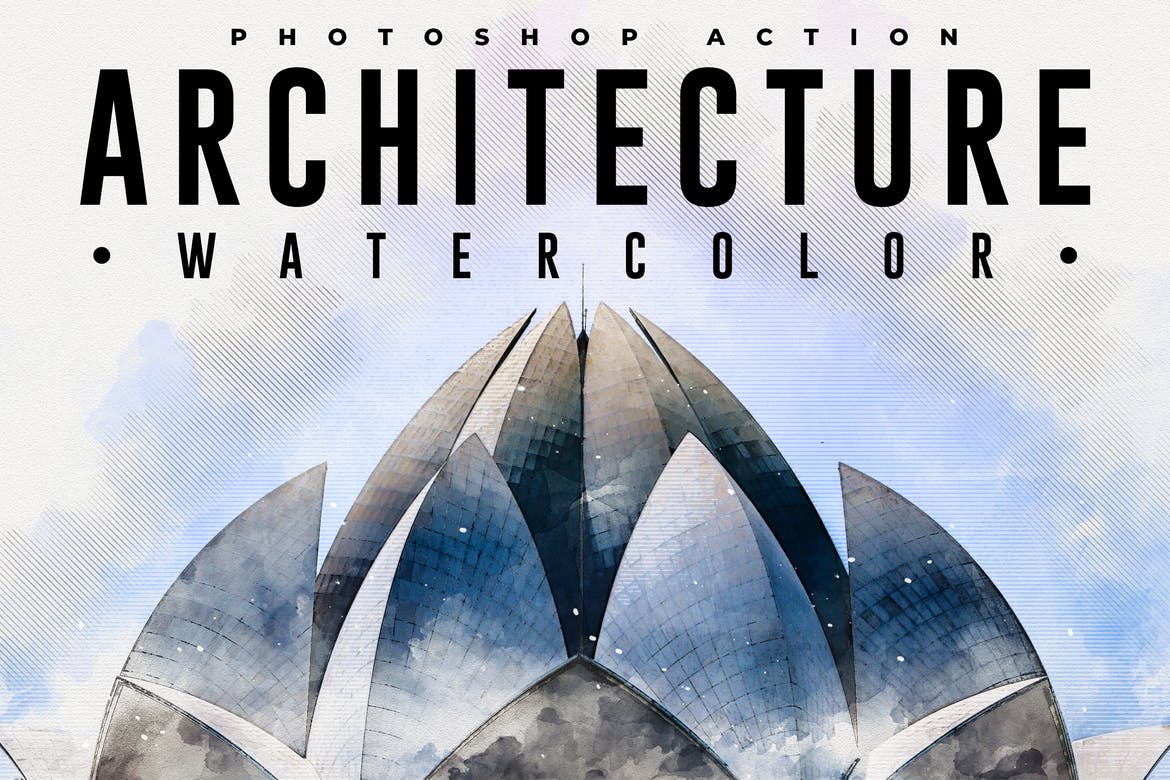 If you're looking for a brilliant watercolor Photoshop action to bring your architectural sketches to life, look no further. This amazing Photoshop action has been specifically designed as an architectural design tool and features fully editable layers with customizable colors and textures.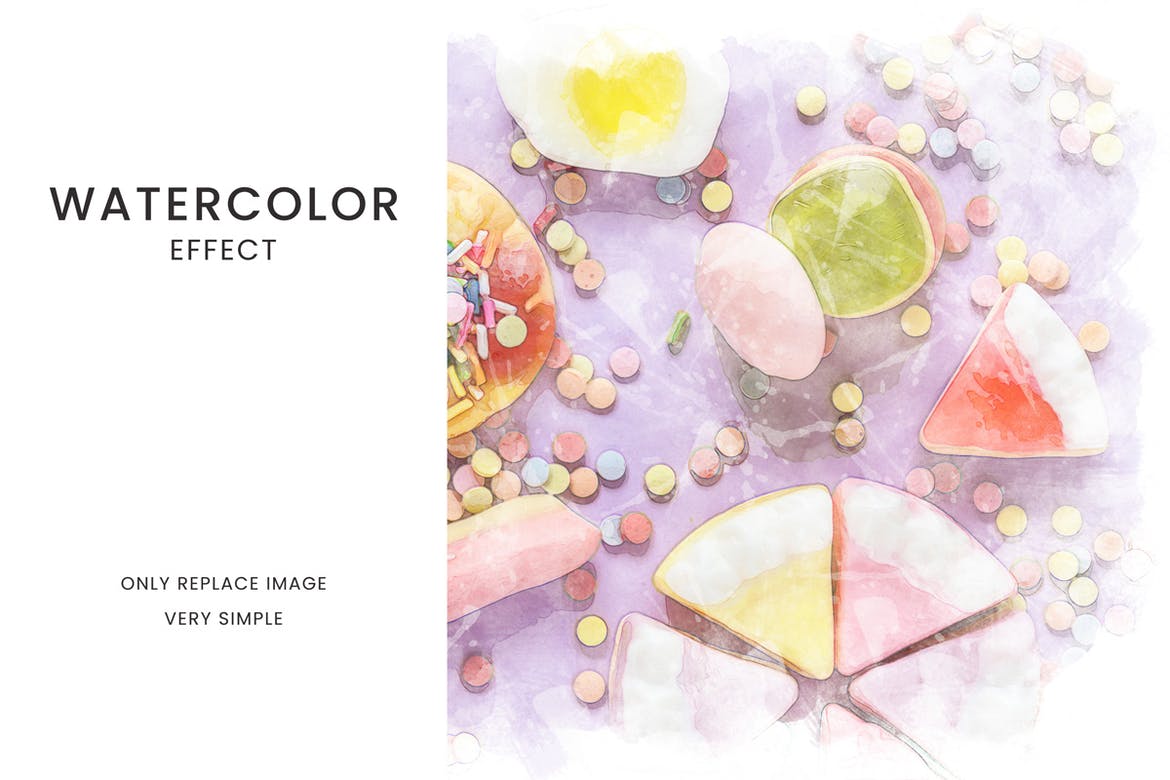 For the perfect pastel watercolor effect, consider this lovely Photoshop action that lets you simply copy and paste your image to achieve a simple yet effective watercolor look with delicate pastel tones and authentic-looking textures and brush strokes, perfect for any creative project.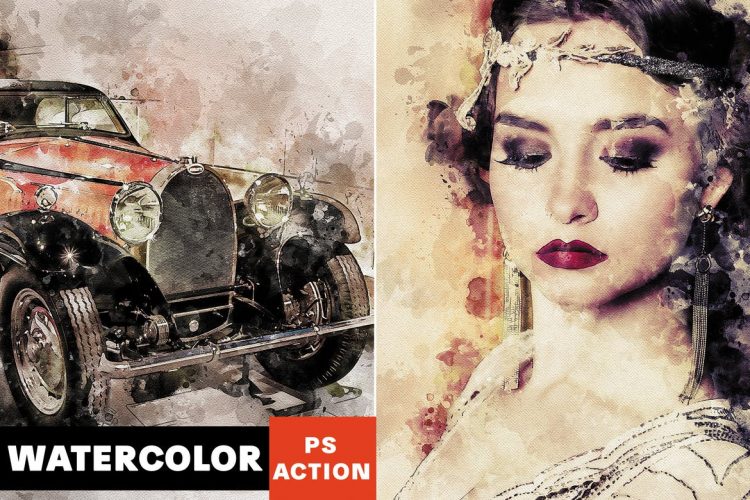 The next in our list of watercolor Photoshop actions is called Sensation, and it allows you to create a professional and artistic effect consisting of expressive brushstrokes and elements of modern art. In addition to the watercolor action, it also includes functions for brushes and patterns to add to your images.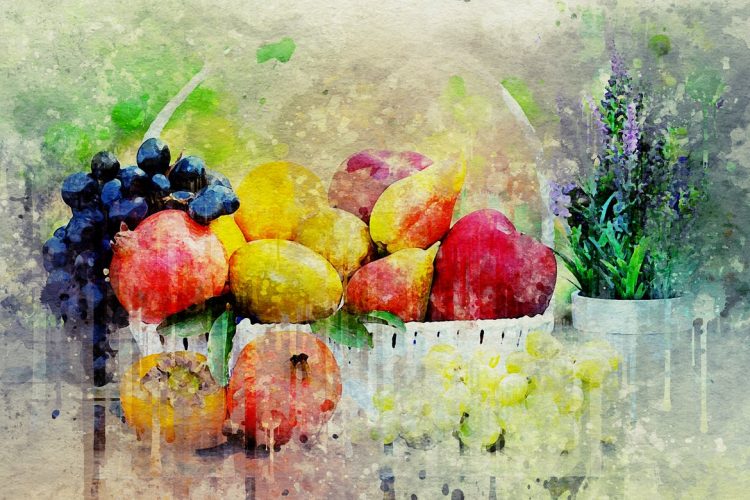 For a stunning and unique splatter effect, try the Splash Art watercolor Photoshop action. It works best with portraits and landscapes, but the artistic use of bright colors, layered paint strokes, and interesting textures can be applied to any kind of image. It also includes 10 different color presets for extensive customization.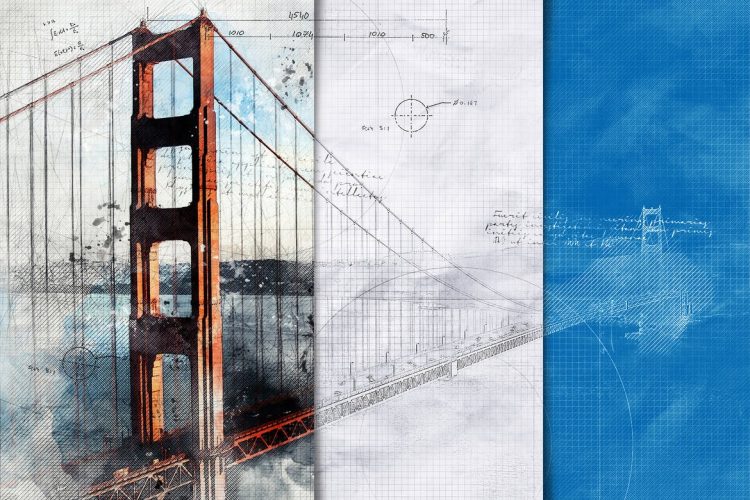 This architecture-themed watercolor action draws inspiration from technical sketches and detailed blueprints, transforming your photos into professional pencil and watercolor drawings for a modern, structured, and high-quality result. It's perfect for any kind of design project.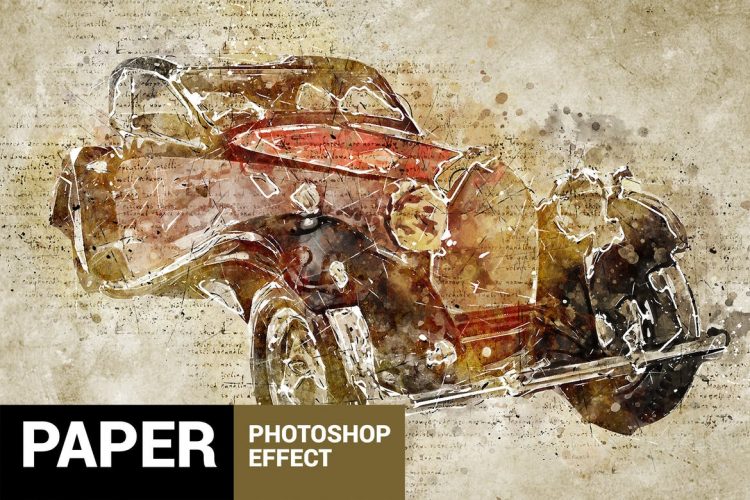 The Papyrum action is a vintage-inspired effect that works instantly to create grungy, retro artworks out of your images in the style of a hand-drawn watercolor sketch. The end result is highly detailed, authentic, and unique, ideal for a range of artistic uses. It also includes a video tutorial to help you get the most out of the package.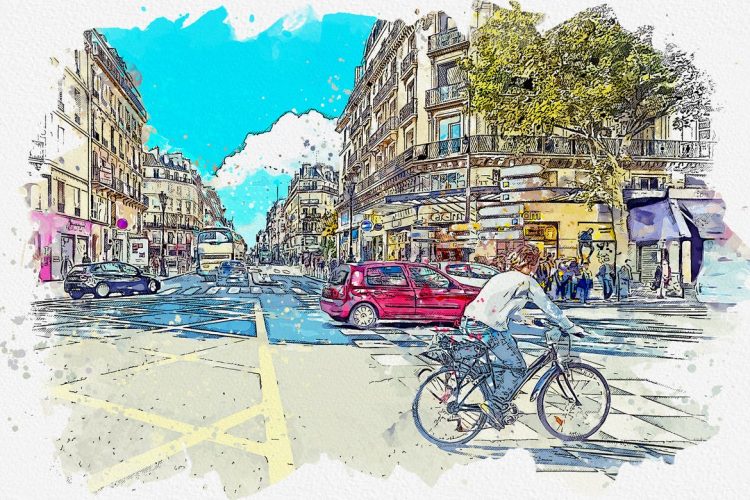 To transform your cityscape or architecture photos into realistic, hand-painted watercolor sketches, try the Urban Sketch watercolor action. It generates crisp brush strokes and clean pencil lines to create a fully-layered masterpiece and includes a wide range of customization options that can be applied on top.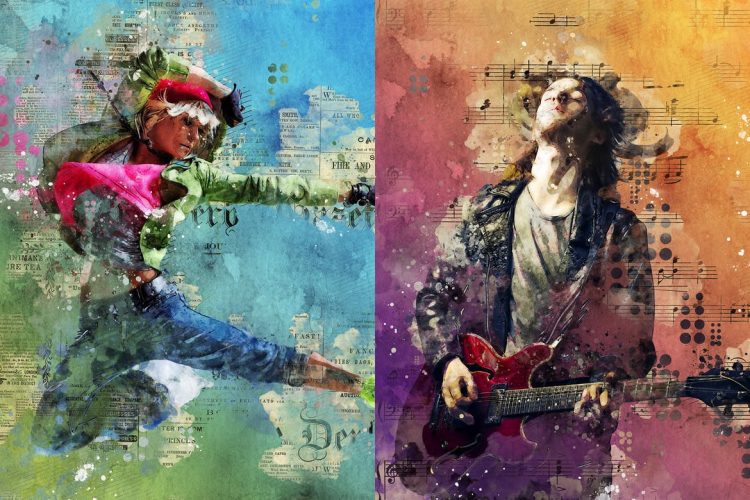 One of the most creative watercolor Photoshop actions on our list is the Concept Mix action, which turns your photos into stunning mixed media artworks featuring watercolor splashes, scribbles, and various textures. It works best with a single figure as the subject matter of your image, such as portraits or inanimate object photography.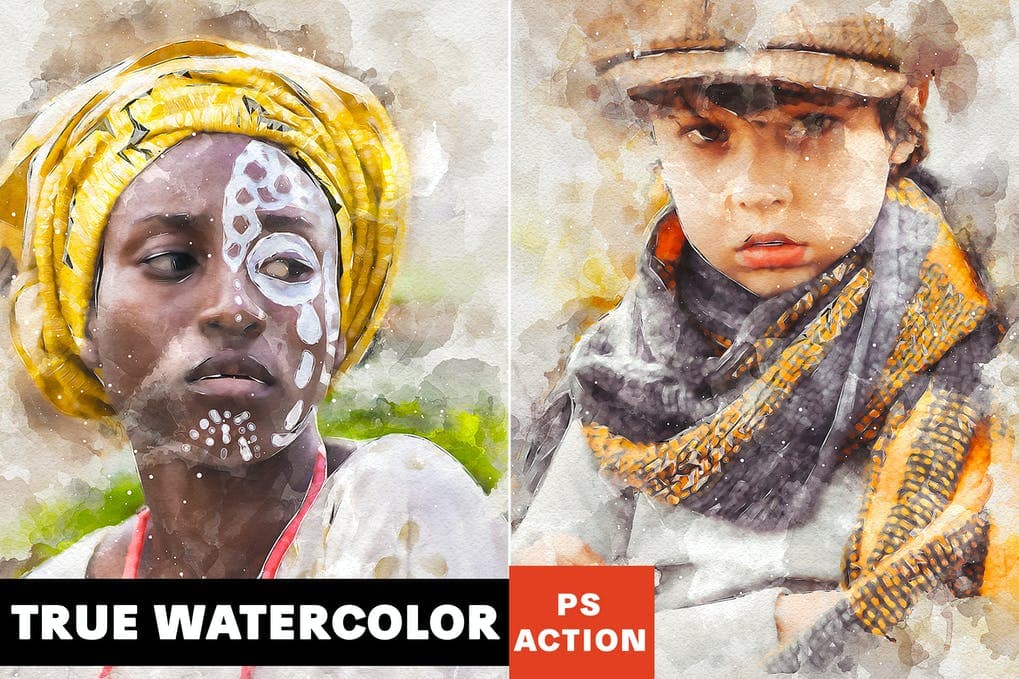 The True Watercolor Photoshop action helps you to create a professional artistic look using watercolor, pencil sketch and other creative effects, and offers fully editable layers, colors and elements for complete customization. It also includes a video tutorial to help you prepare and edit your images.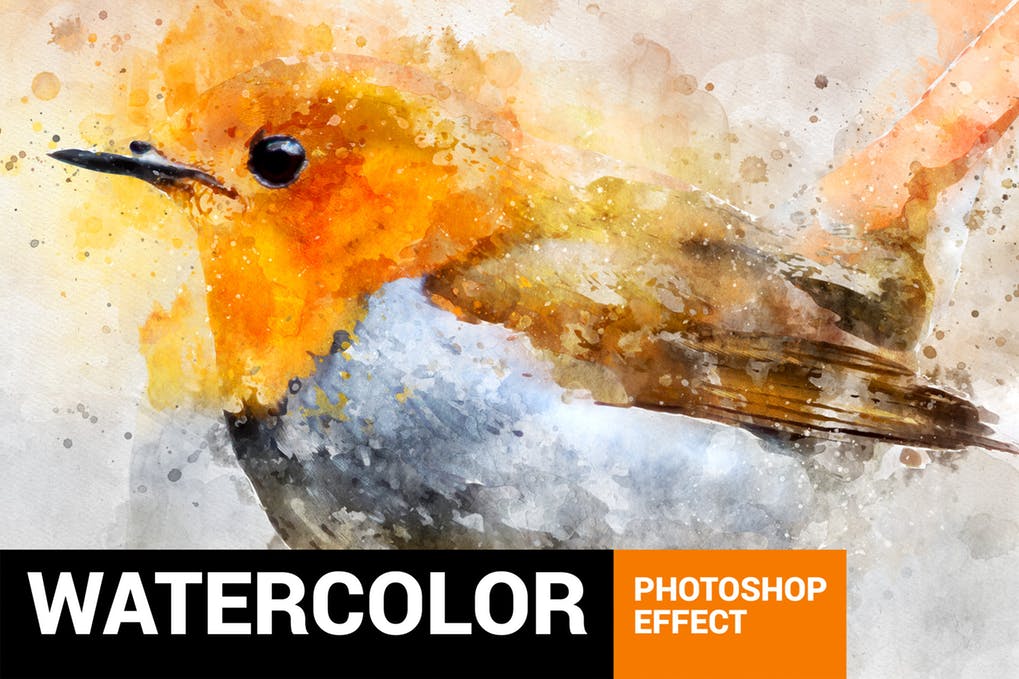 This versatile watercolor Photoshop action offers a huge variety of customization options, to help you get the most out of each effect. It includes 20 different styles, each of which promises a professional and highly detailed result in only a single click. All of the graphic elements are fully editable, and come in well-organized folders.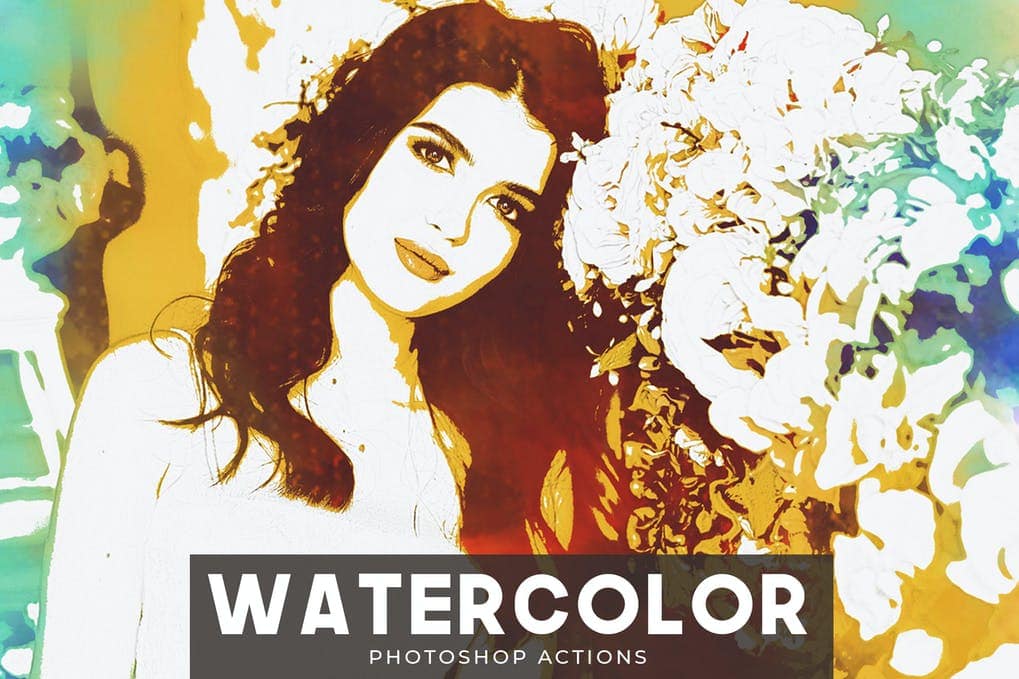 What sets this watercolor Photoshop action apart is that it creates a realistic watercolor drawing using the composition of your photo, but using hard lines and bold, solid colors to add an edgy, artistic effect. It's best used for portraits, and can be applied in a single click, with extensive customization options included.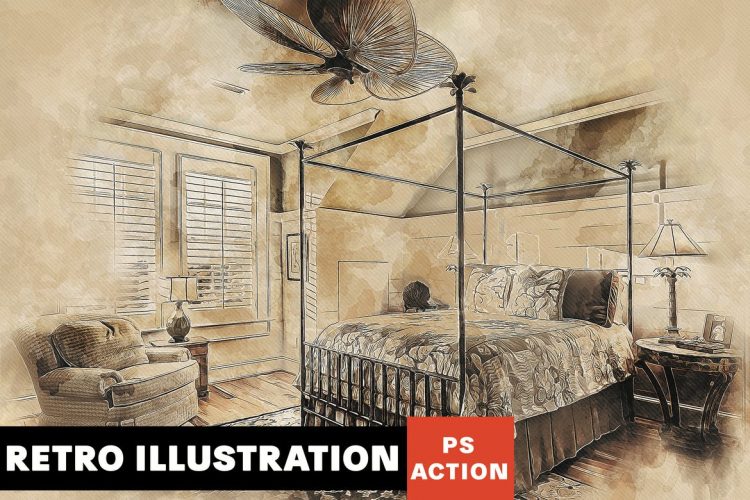 For a muted, vintage vibe, the Retro watercolor action is an effective and authentic option. It can be applied to any kind of image and creates a professional watercolor sketch effect with fully editable layers, colors, and elements. Full supporting documentation is included, as well as a video tutorial.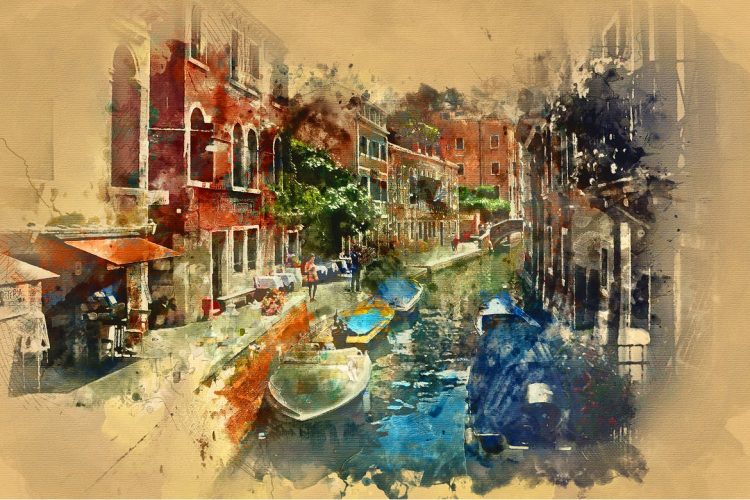 To use this traditional and authentic action, simply brush over the desired areas of your image and voila! A highly detailed and textured watercolor with vibrant hues and rich tones, giving the effect of a real painting on canvas featuring brush strokes, pencil lines, and water droplets.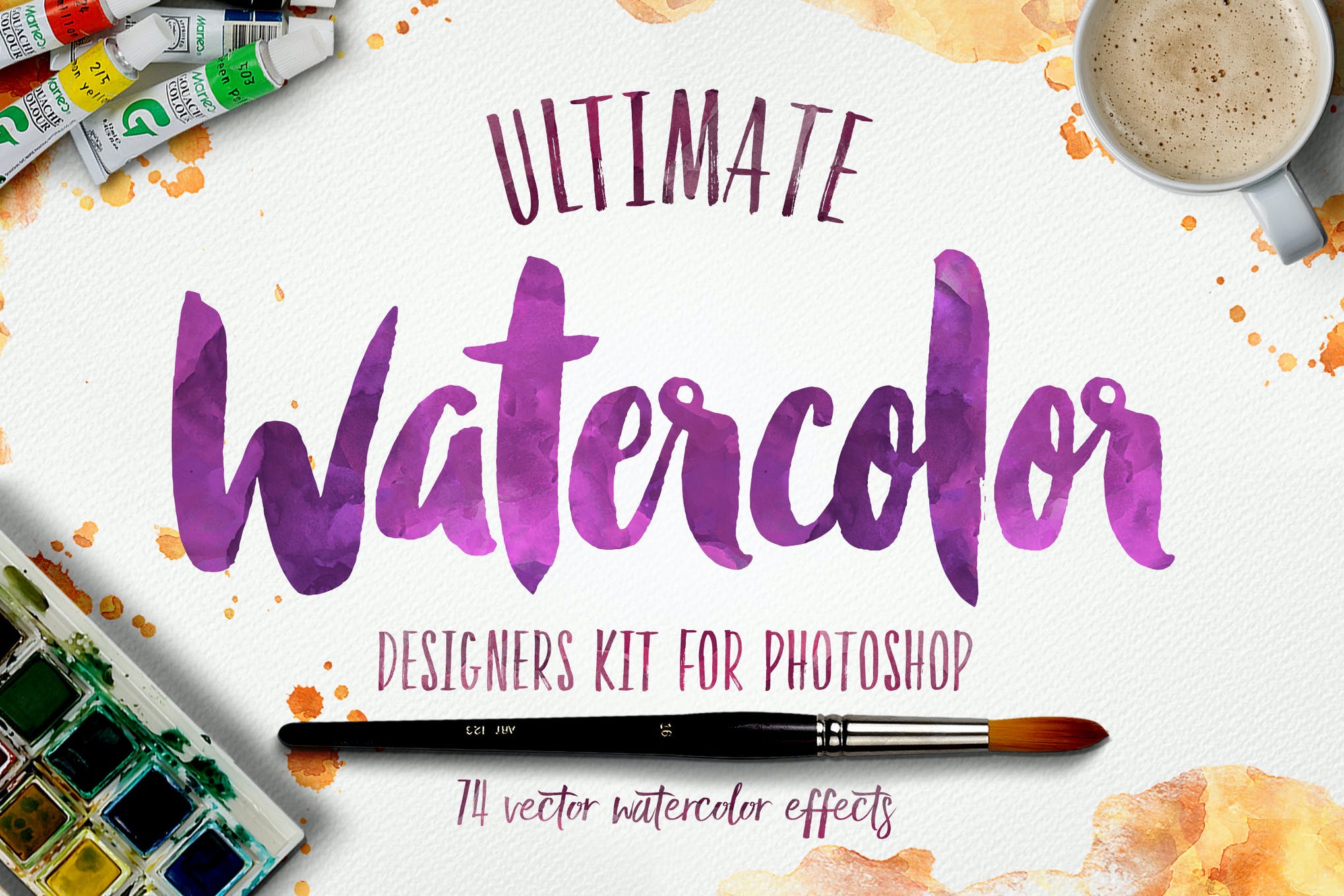 Our next option is an expansive collection of Photoshop styles, brushes, and shapes, all ready to bring that genuine watercolor effect to your visual projects. The bundle also comes with a tutorial on how to install and use the effects.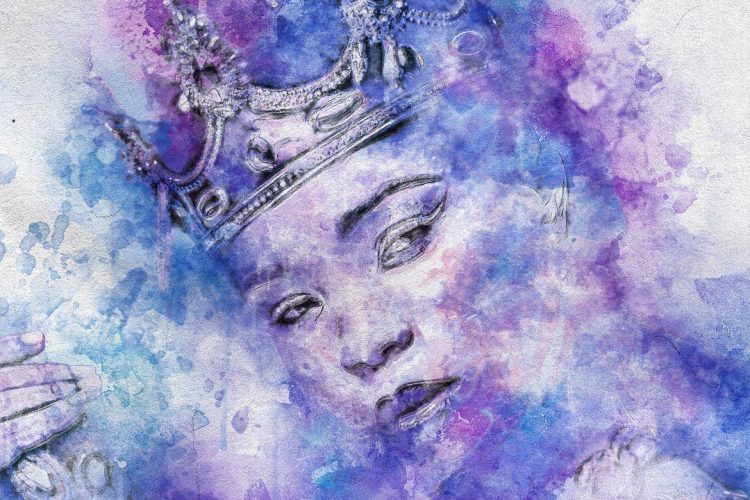 Designed specifically for use with portraits, this beautiful watercolor tool contains 10 premade color options and yields a fully layered result for extensive customization. It works on any image with a resolution of 72dpi or higher, and a RGB colorway to ensure rich tones and high-quality hues.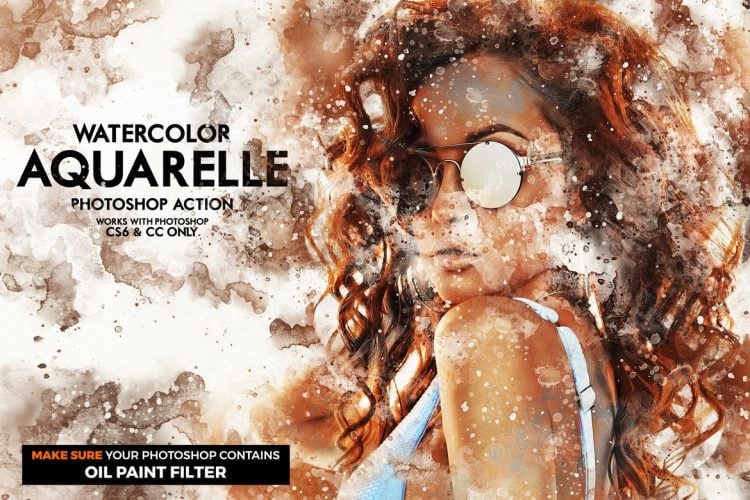 For an ultra realistic finish, the Aquarelle is one Photoshop action that can't be missed. It can be used on any kind of photo and yields artistic and authentic watercolor effects in a single click. The results are fully layered, giving you complete creative control over the different customization options.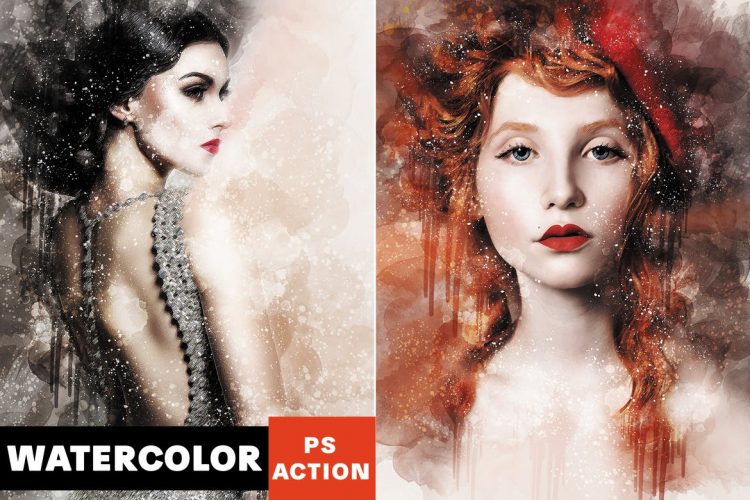 This option is one of the most artistic watercolor Photoshop actions and transforms your photos into gorgeous, professional-looking paintings complete with splashes, droplets, and other watercolor elements. The end result includes fully editable layers, colors, and graphics.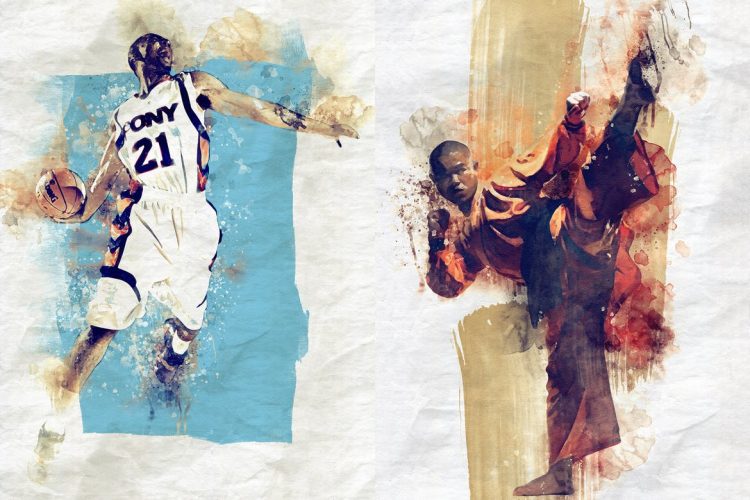 Another artistic option, this contemporary action, turns your photos into creative pieces of modern art and features experimental color strokes and bold use of watercolor effects. It also includes 10 different color presets that can be applied with a single click.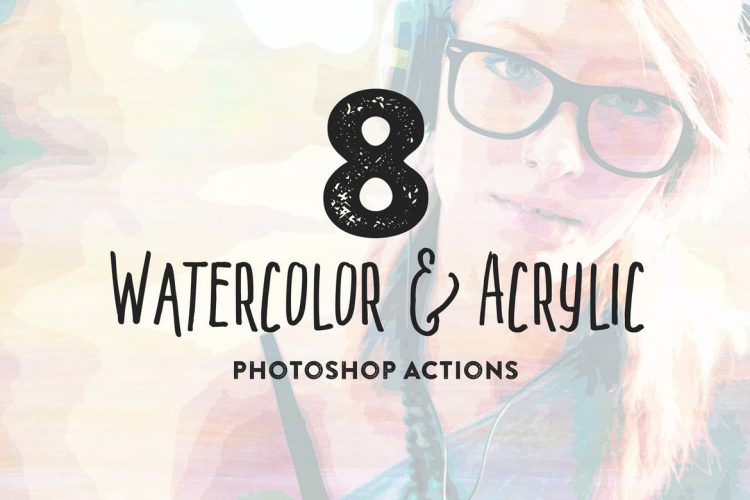 For a truly unique look, combine the use of acrylic and watercolor painting effects with the Acrylic & Watercolor Photoshop action. It features seamless textures developed using real watercolor and acrylic paint methods, and fully editable and non-destructive layers for easy and risk-free customization.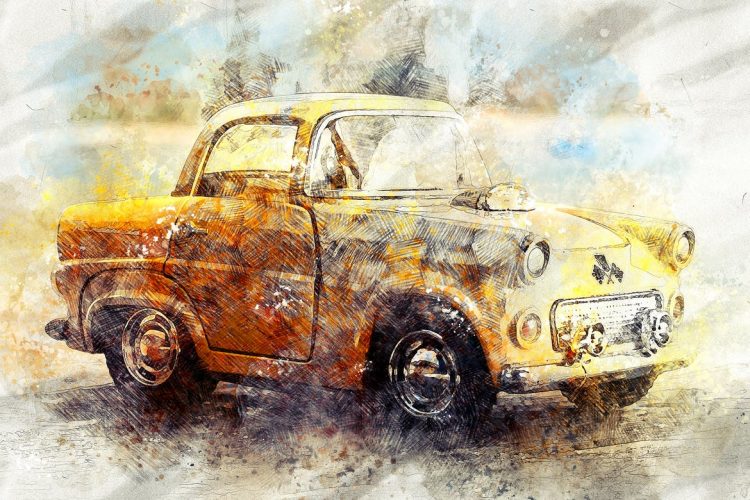 Next in our list of watercolor Photoshop actions is this pencil and watercolor effect, which combines the use of these two media to create a realistic painting with different textures and eye-catching splashes of color, adding depth and interest to any kind of photo. It features 10 color presets and a wide range of customization options.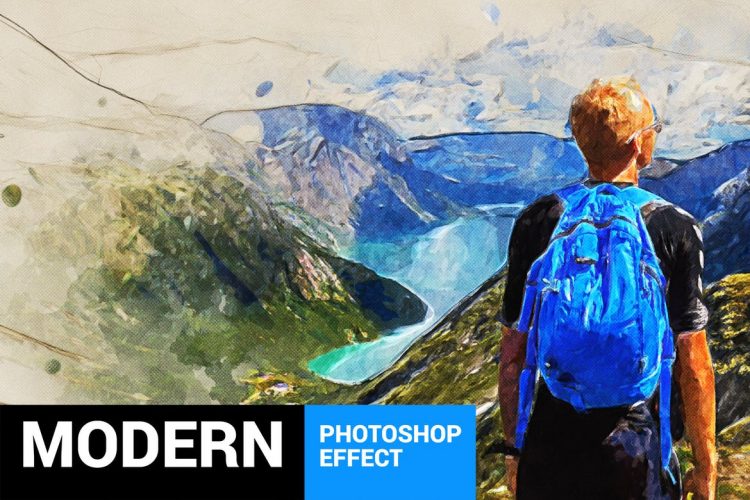 For a beautiful, bold watercolor effect featuring bright, rich colors and modern art qualities, the Modernum Photoshop action is a winner. It's brilliant at creating depth and adding texture to landscape and travel photos in particular and comes with a range of color options and graphic elements for you to customize further.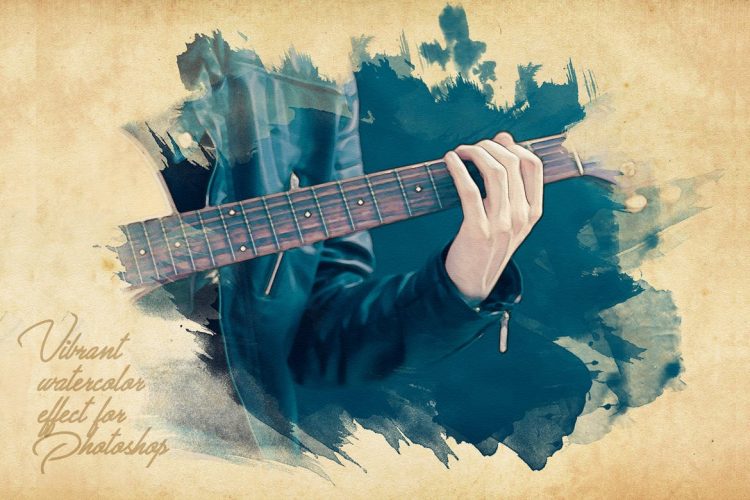 Another option for vibrant, modern watercolor images is this ultra-realistic action, which has been designed for absolute beginners to be able to yield professional and authentic results on the very first use.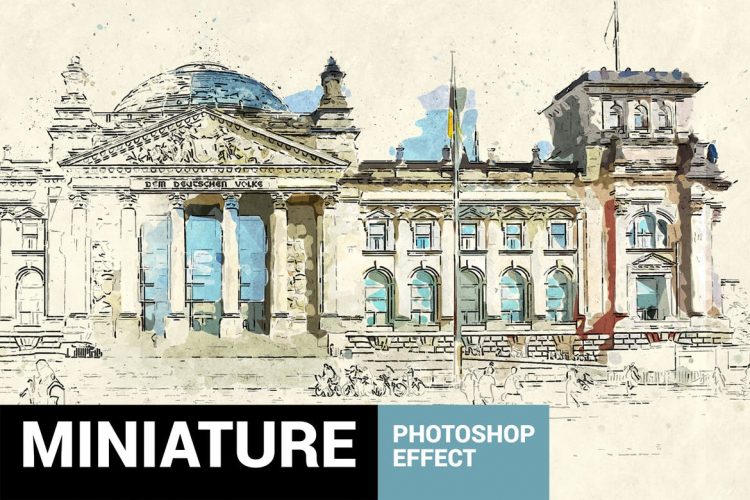 A gorgeous vintage element is applied to your photos with the Miniaturum Photoshop action, which is ideal for any kind of classical watercolor sketch or technical drawing, such as building designs. It includes 20 different color presets and options, as well as various graphic elements.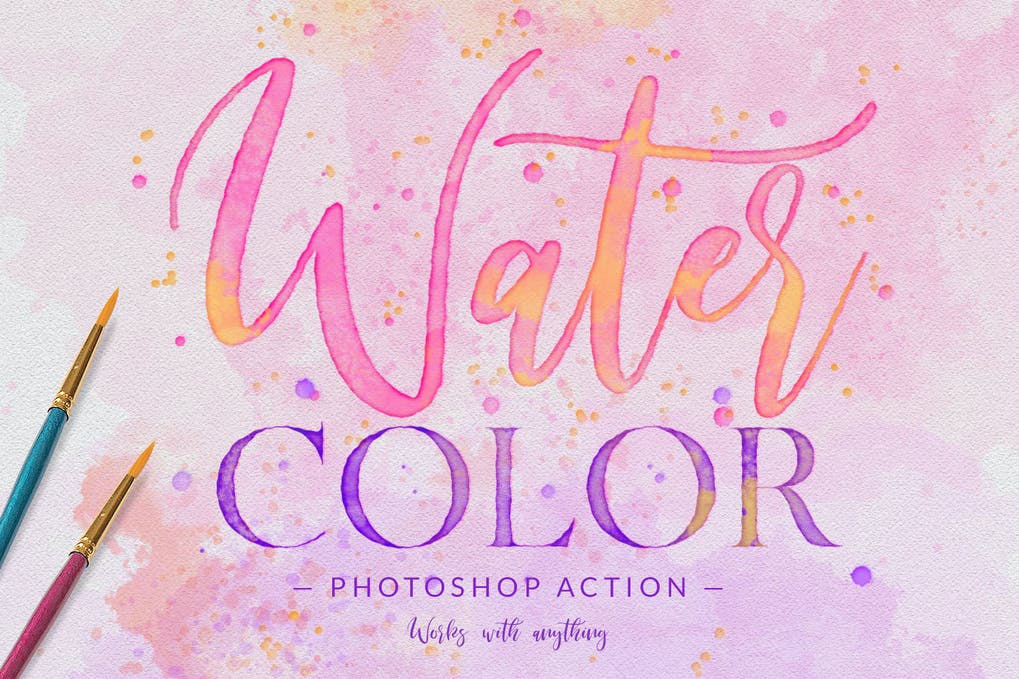 One of the most realistic looking watercolor Photoshop actions, this authentic painting inspired collection of effects offers 12 creative styles, themed according to different color schemes. Each includes a unique combination of paint drops and splatters, and all on a watercolor paper texture for a true to life finish.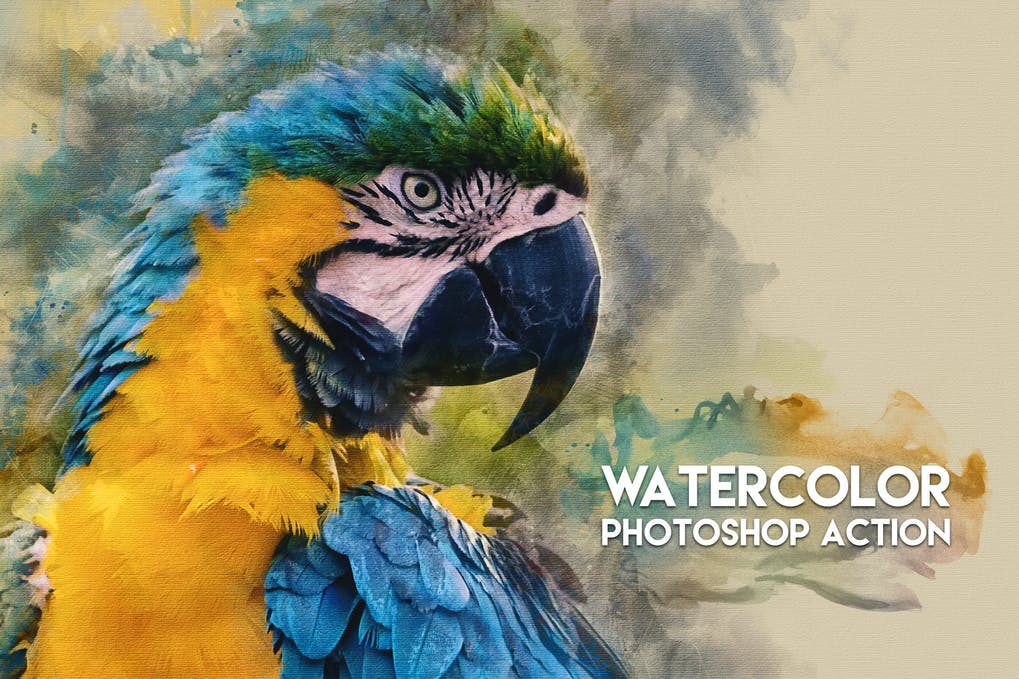 For bright, bold colors and instant results, this watercolor Photoshop action promises a professional and unique effect on every image. It also features well-organized layers that are incredibly easy to edit, giving you full control over how your artwork will end up looking.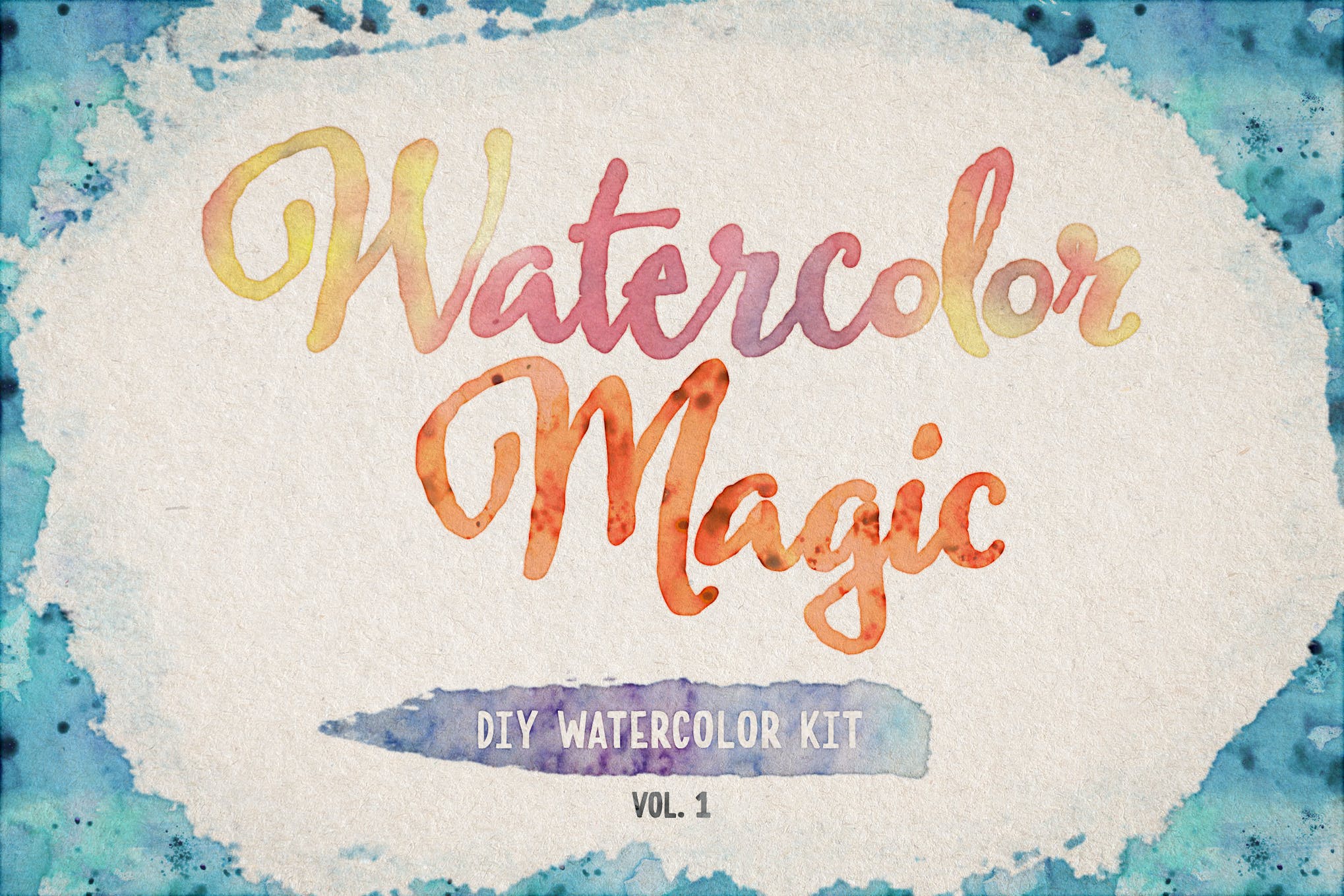 If you're wanting to give your projects a hand-painted watercolor appearance, look no further than the Watercolor Magic Kit that offers beautiful watercolor styles, brushes, patterns, vectors, and the ability to integrate them all using nothing but just a few simple clicks.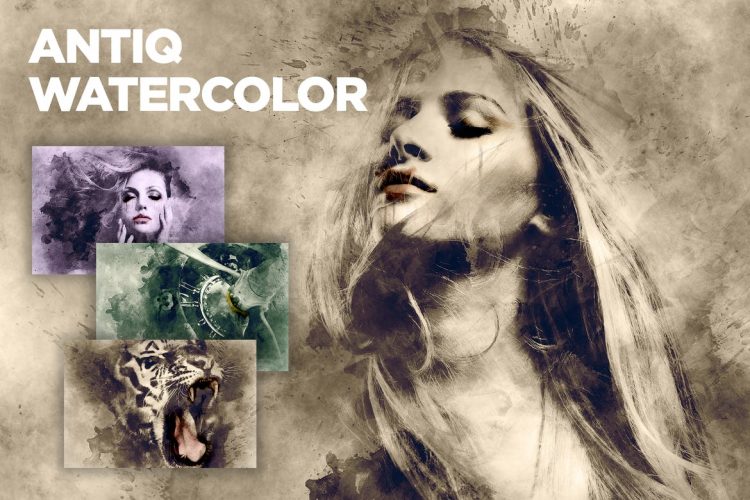 Another brilliant option if you're after a vintage watercolor effect, the Antiq Photoshop action gives your photos a beautiful retro watercolor look in just a few clicks. It works best on images with a resolution between 1000 and 5000 pixels, and all layers are named, structured, and placed in folders.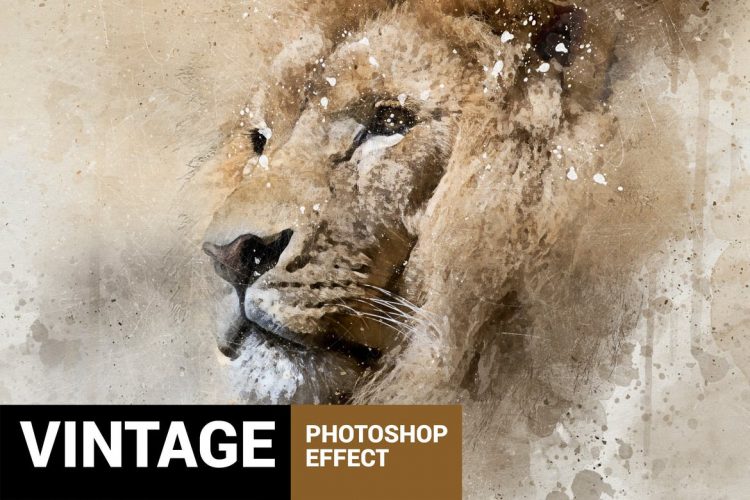 The highly versatile Perfectum action gives each image a classic watercolor effect, and results in a professional vintage-style artwork with extensive detailing and a choice of color presets. It works well with just about any kind of subject matter and can be customized to create the perfect watercolor piece for your needs.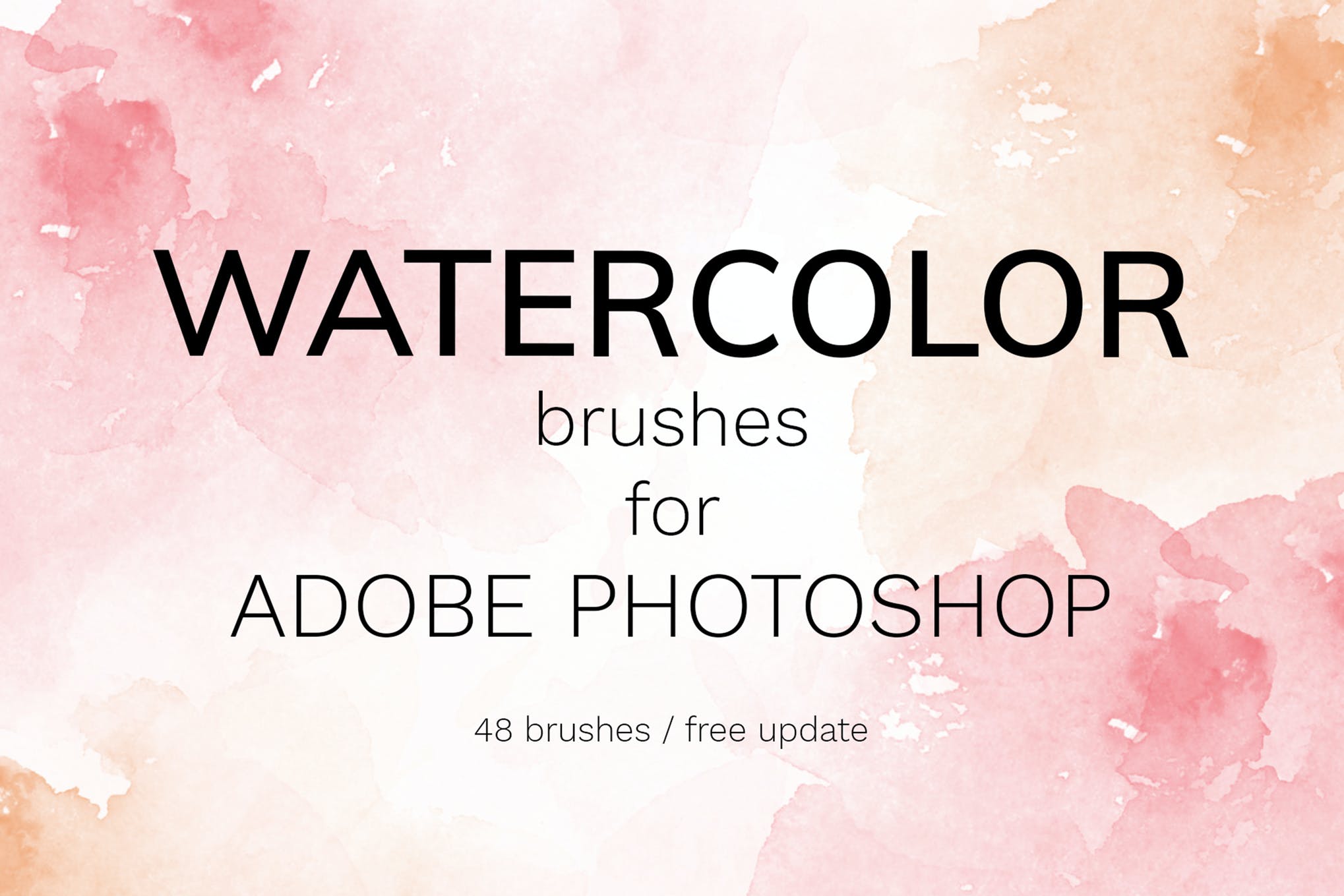 These naturalistic watercolor brushes will help you to create any background easily. This brush pack features a huge range of textured strokes that were sampled from real watercolor for maximum authenticity. Brushes are set up in a way so that they are automatically spinning while you move the pen or computer mouse.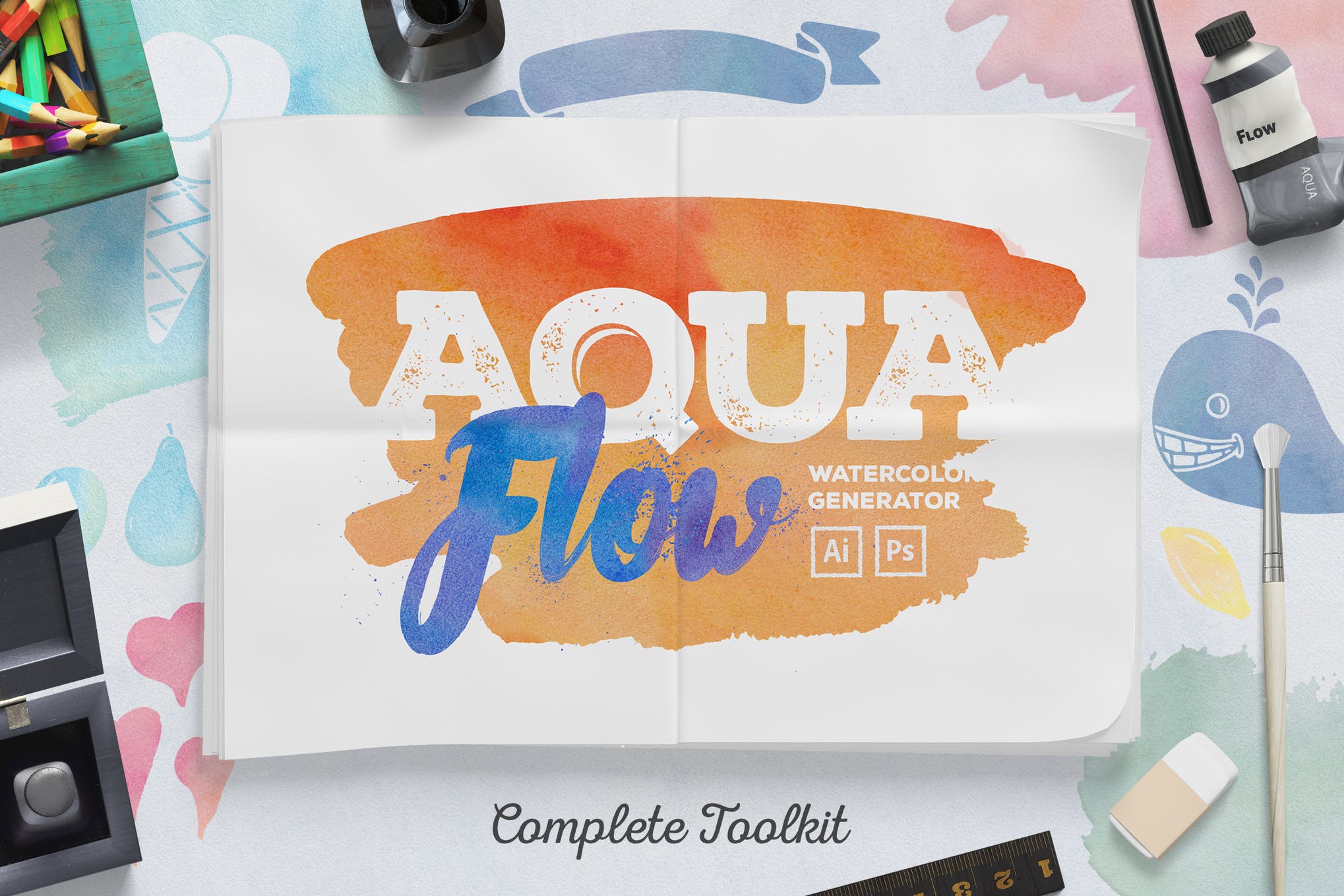 It includes brushes, patterns, layer styles, and symbols to make your workflow comfortable with your favorite app, Adobe Photoshop or Illustrator. Of course, source assets are included as well, in all popular formats including PNG files. Also, you will get 150+ beautiful hand-drawn vector illustrations that will help you to unleash your creative potential as a nice bonus.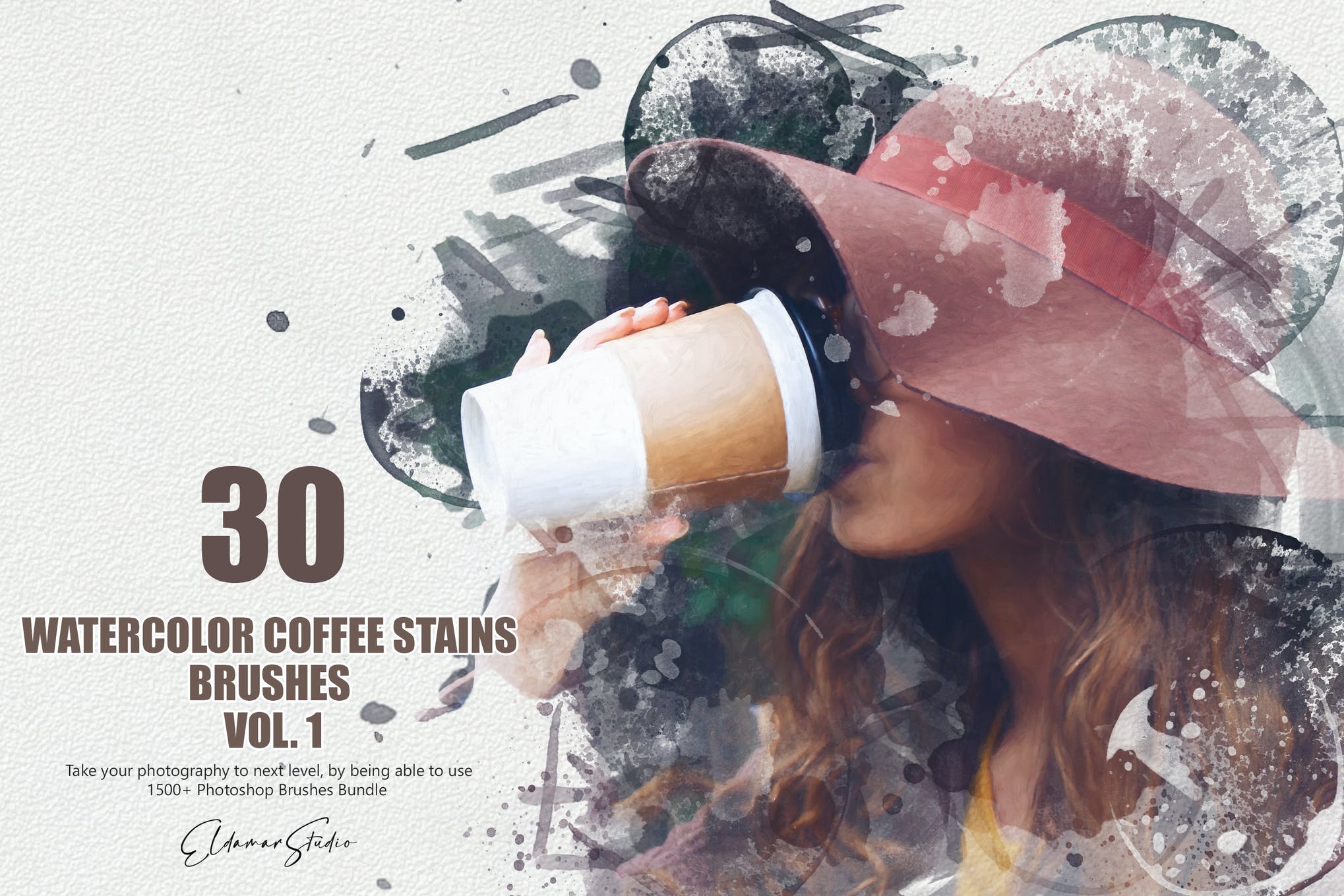 Create a unique design and get fun when you paint. You can use these brushes to realize your wildest ideas in design. Brushes are perfect for creating posters, branding and packaging, business cards, logo design, invitations, social media design, greetings cards, pattern design, and more.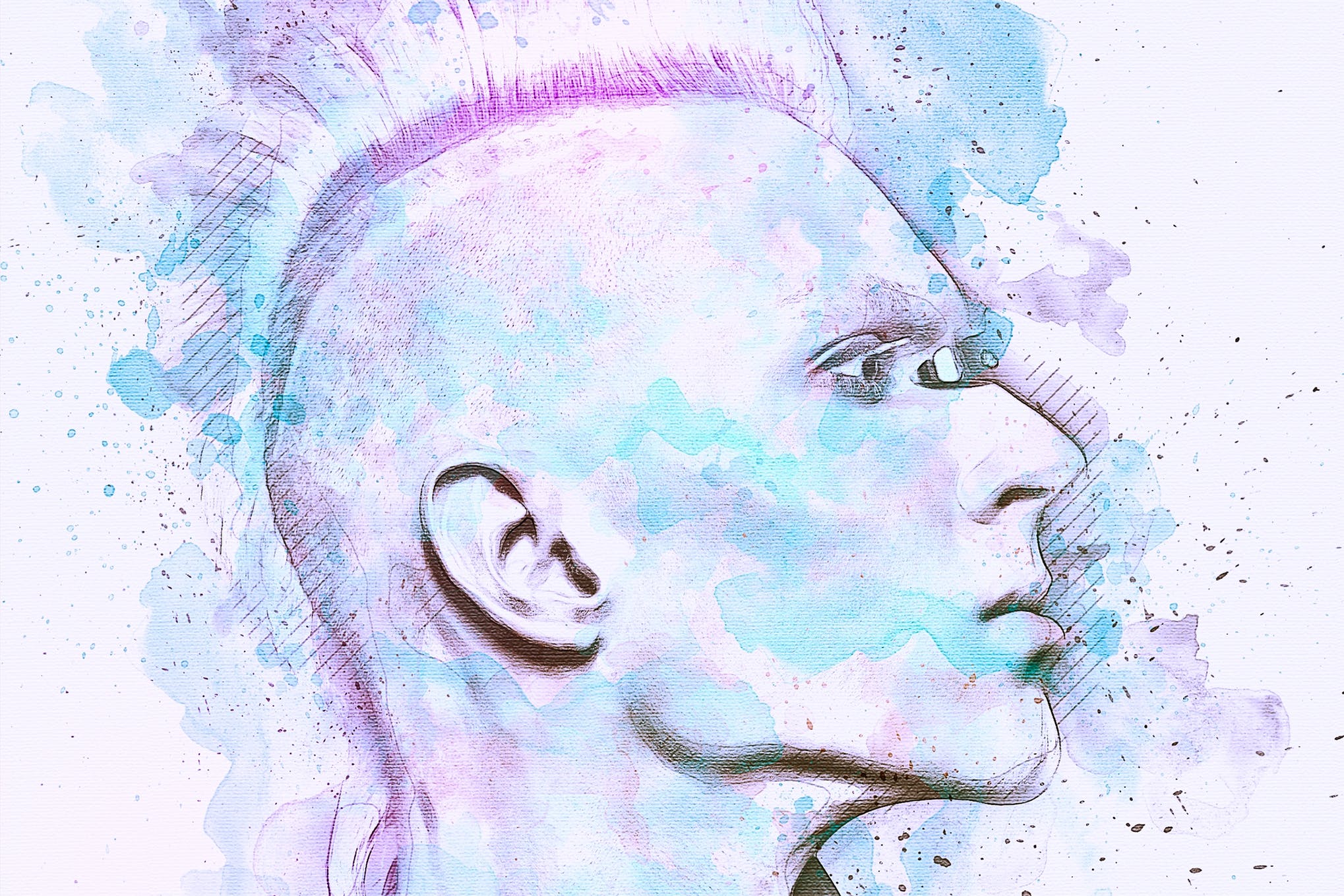 Transform your photos to amazing watercolor artworks with no work at all! Simply brush over your subject with a color and just play the action. It's really that simple! Creating these advanced and realistic watercolor photo effects has never been this easy and fun.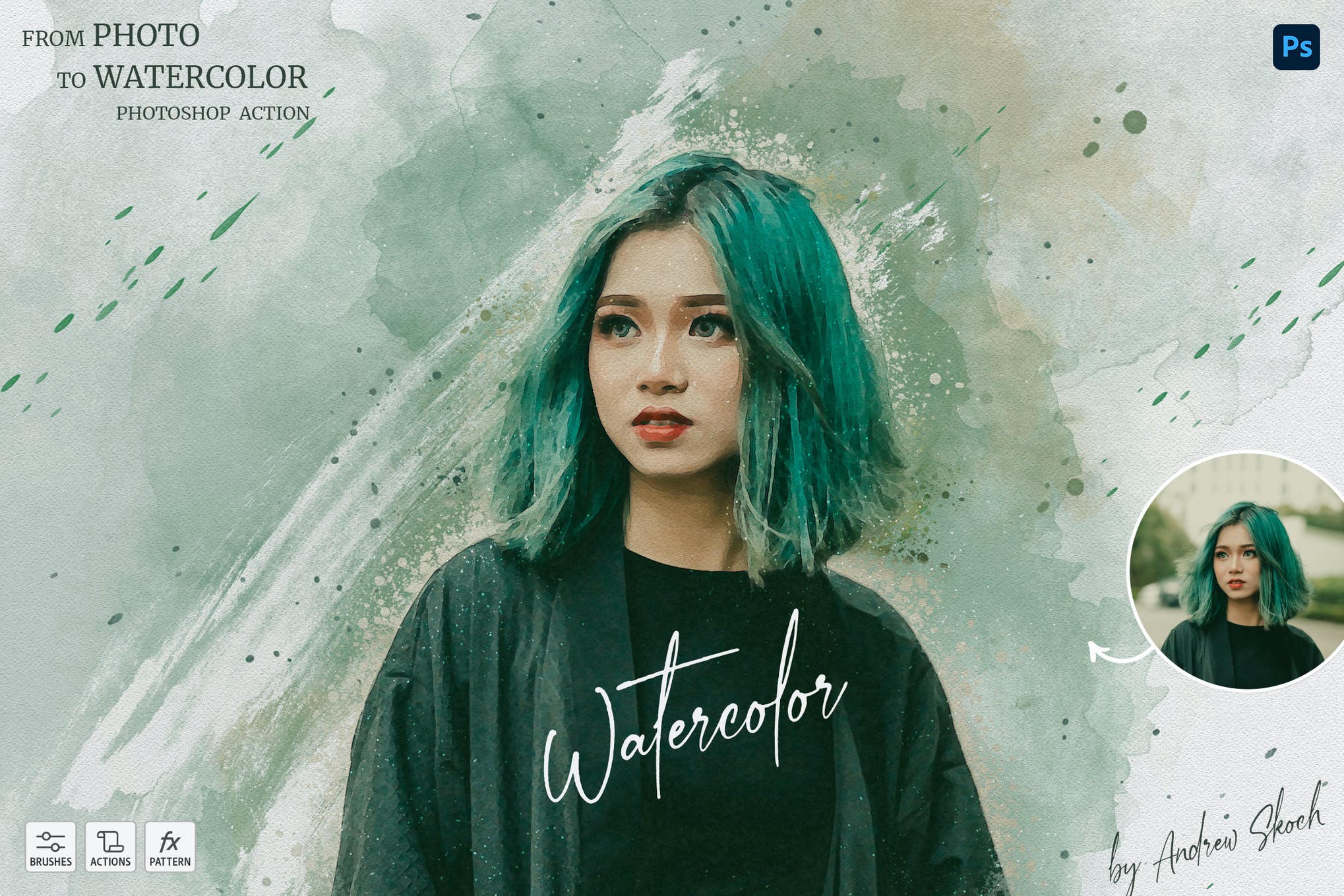 Get the realistic effect of watercolor painting in just a couple of seconds with this easy-to-use Photoshop Action. Get your hands on it today!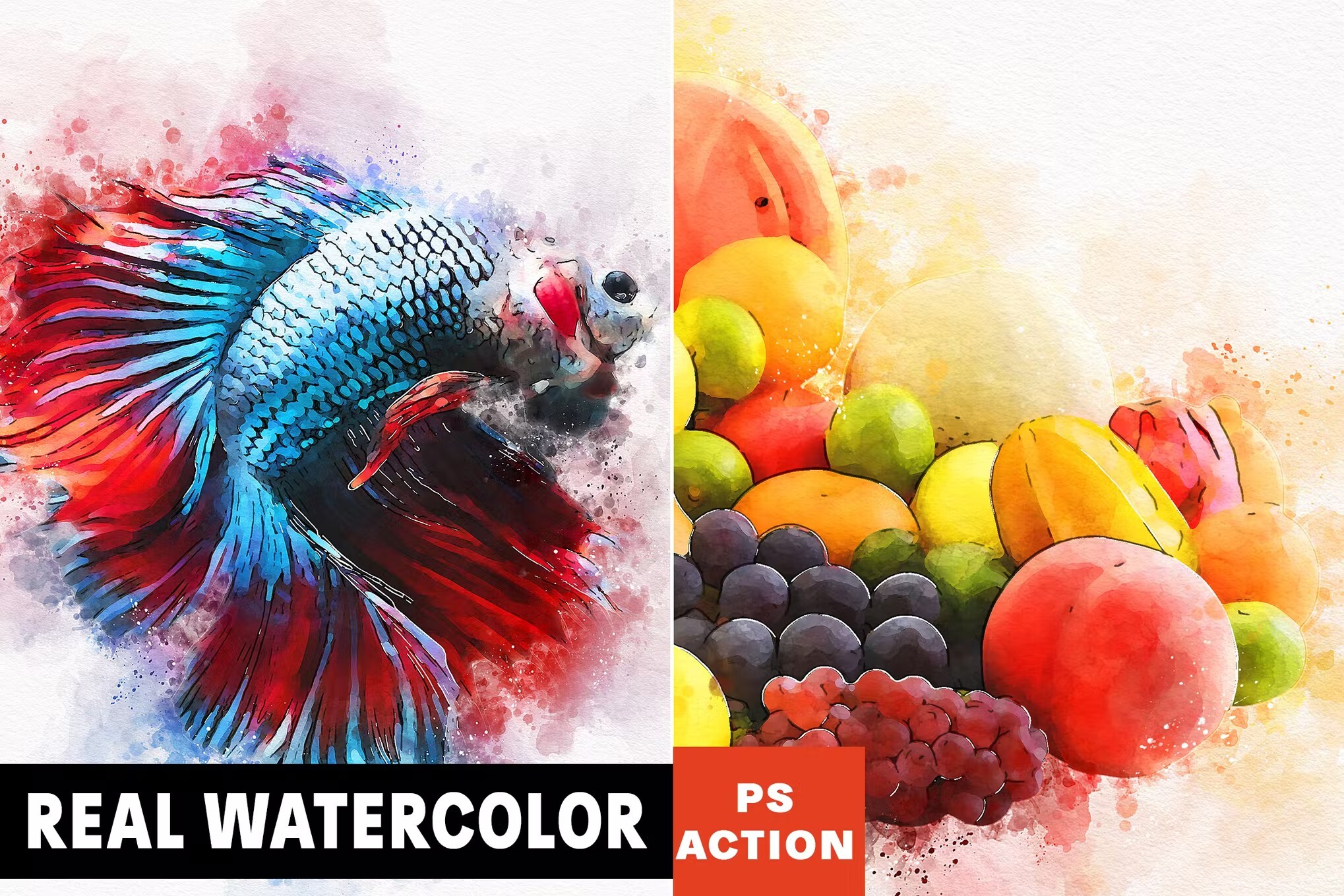 This Photoshop action transforms photos into paintings with a realistic watercolor effect. The action works instantly with just a few clicks. And it comes bundled with brushes and patterns necessary for creating the effect as well.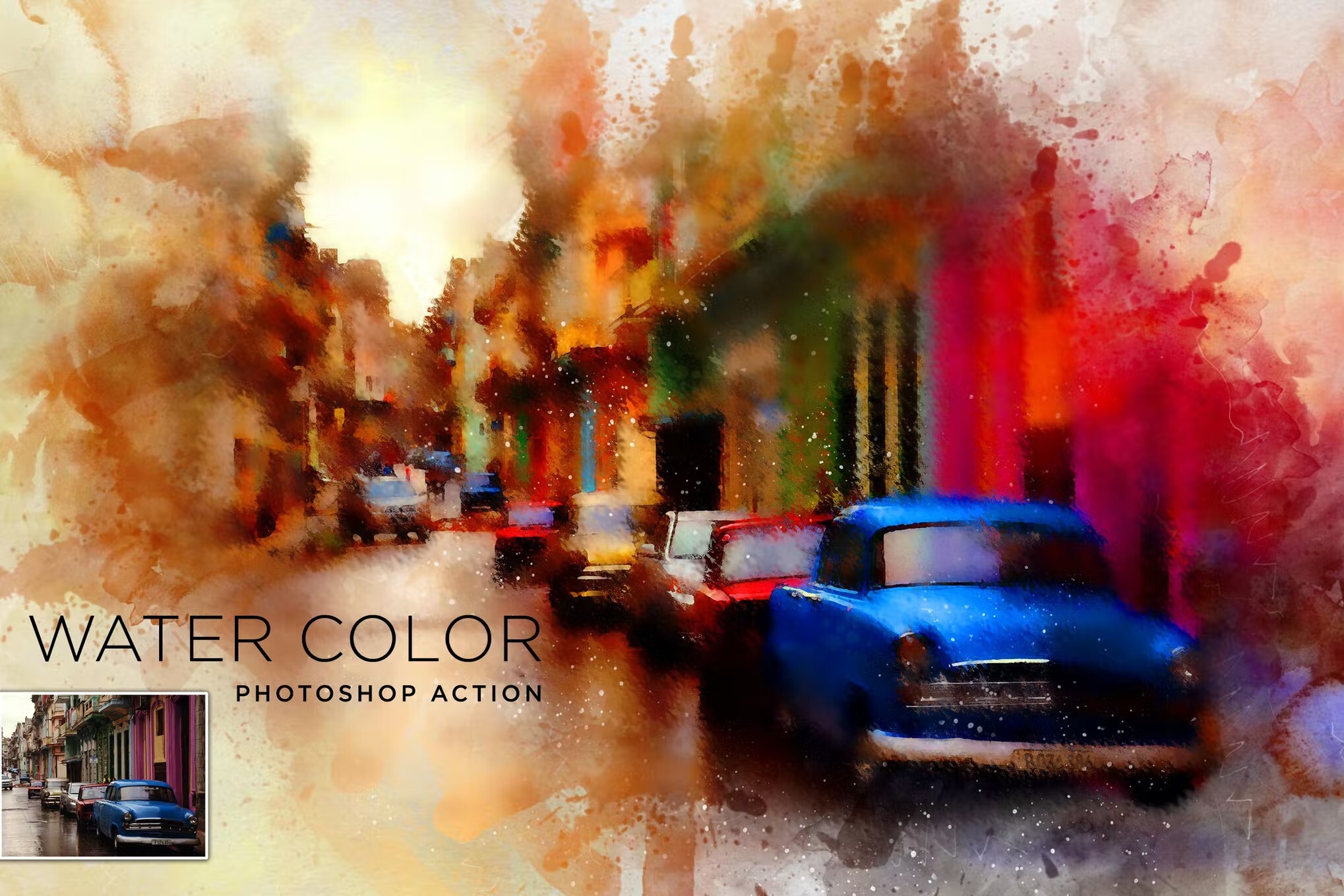 Once you apply this Photoshop action, you'll have a hard time telling whether your photo is actually a painting or not. This effect works great for making outdoor landscape photos look like watercolor paintings. It's compatible with Photoshop CS3 and higher.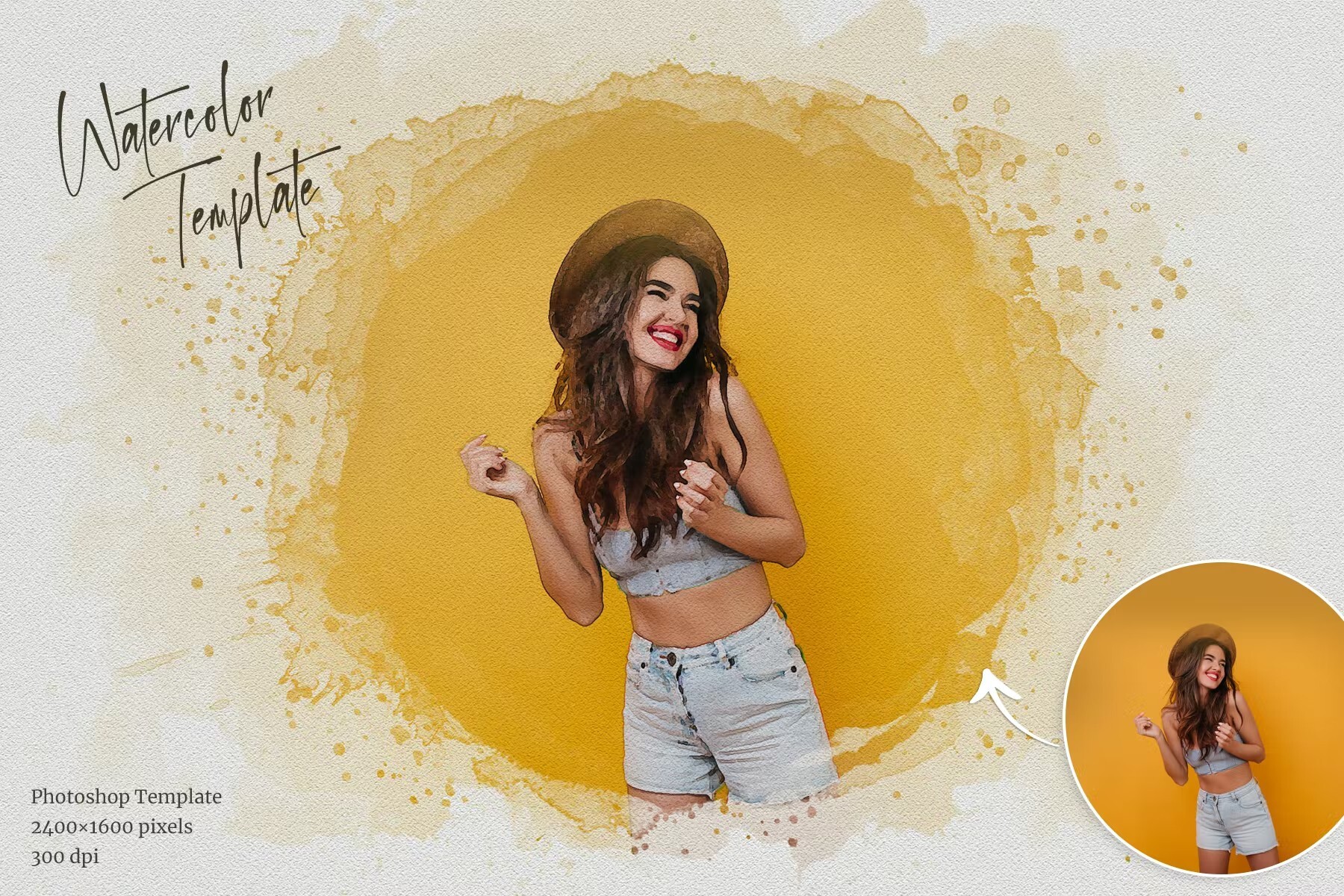 This is a PSD template you can use to easily apply a watercolor effect to your photos and graphics. The effect is already prepared in the organized layers, all you have to do is replace the photo. No need to apply or configure a PS action.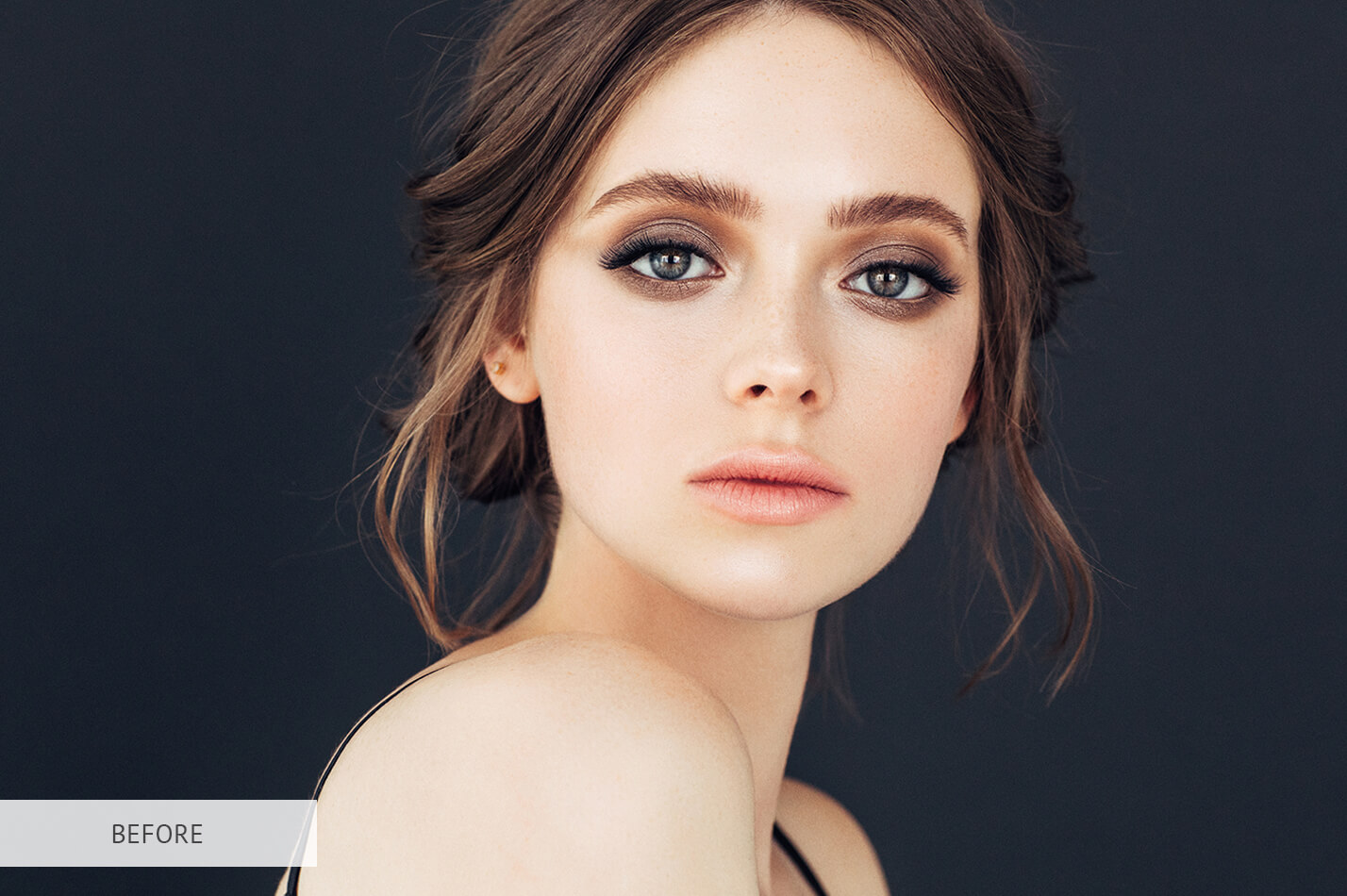 A free Photoshop action for adding a subtle watercolor effect to your photos. This watercolor effect is simple and most suitable for fashion and wedding photography.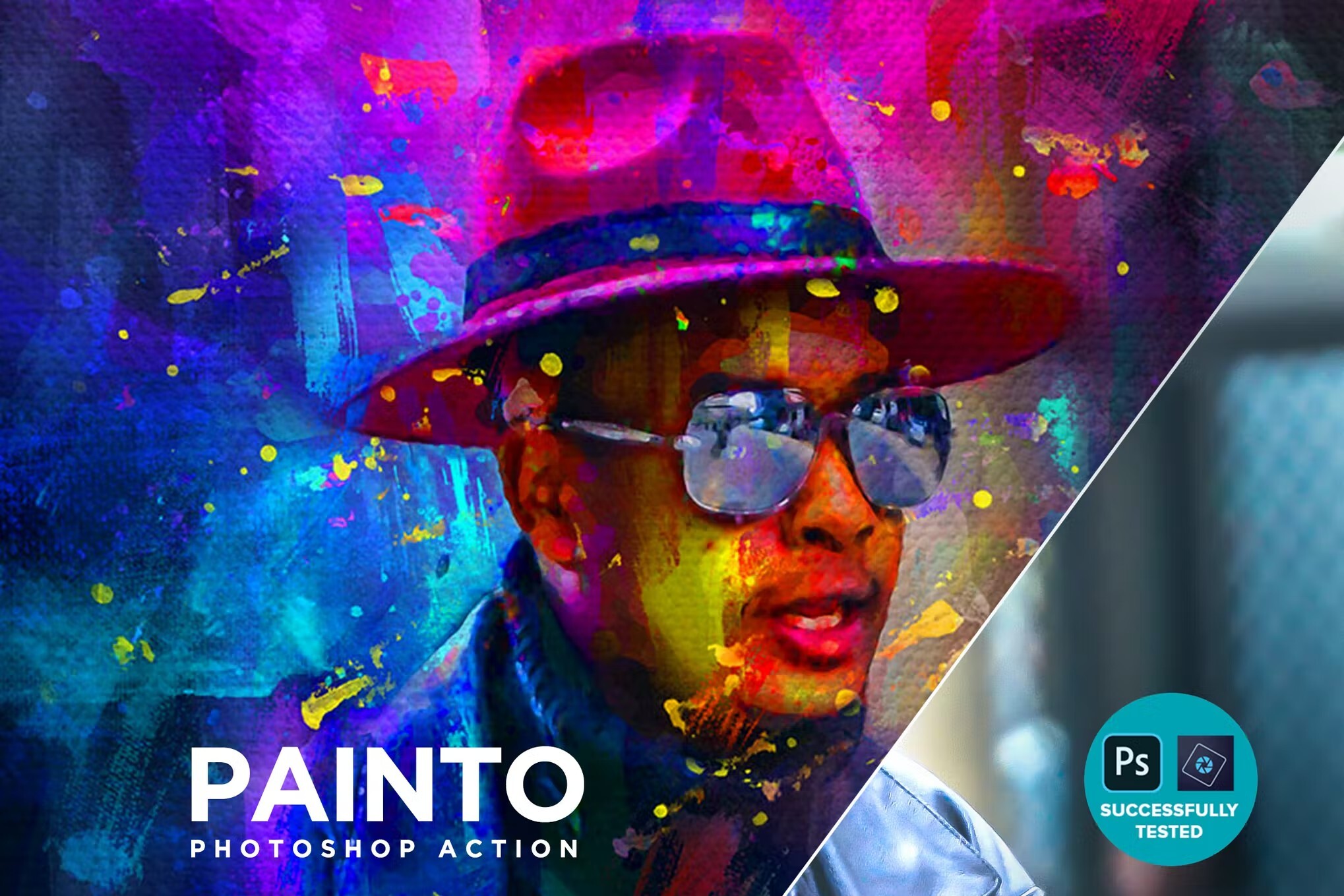 If you want to create abstract art-style watercolor effects for your graphic design projects, this Photoshop action is a must-have for you. It allows you to apply a colorful watercolor effect with only a few clicks.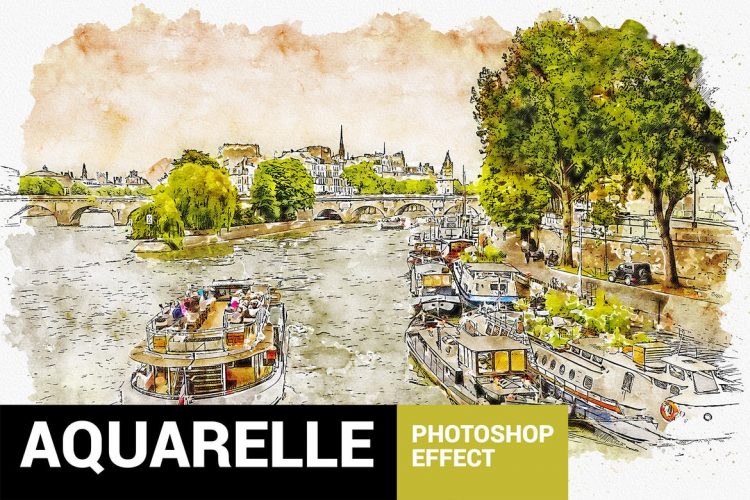 The last of our watercolor Photoshop actions is the Aquarelleum filter, which is ideal for any kind of cityscape or architecture photography, and creates detailed watercolor and pencil sketches with modern urban elements. All effects are fully editable and layered for ultimate customization.
So, these are some of the best watercolor Photoshop actions available, and every single one has a unique and authentic offering to transform your everyday photos into creative works of art. Whatever your style, we can guarantee that you'll be captivated by the realistic and instant results available to you through these filters.