25+ Best Snow & Snowing Photoshop Effects (Snow Actions & Overlays)
When it comes to Photoshop visual design, the possibilities are almost endless. With a wealth of third-party resources at your disposal, you can emulate a wide range of visual designs on the screen effortlessly.
Yet, what if you wanted a specific visual style, such as emulating snow in Photoshop? With so many options out there to choose from, it can often be hard to find specific snow effects for Photoshop.
We have compiled a roundup of the best snowing effects for Photoshop, to help you cultivate your very own winter wonderland visual style with ease. With our list consisting of both premium and free options, you'll never again be stuck wondering how to create snow in Photoshop. Simply pick up the resources that resonate with you, and add snow in Photoshop with just a few simple clicks.
Read on to see our list of the best Photoshop snow effects out there right now!
Get everything you need to supercharge your Photoshop workflow. From just $16, get unlimited access to thousands of Photoshop actions, Lightroom presets, templates, graphics, fonts and photos.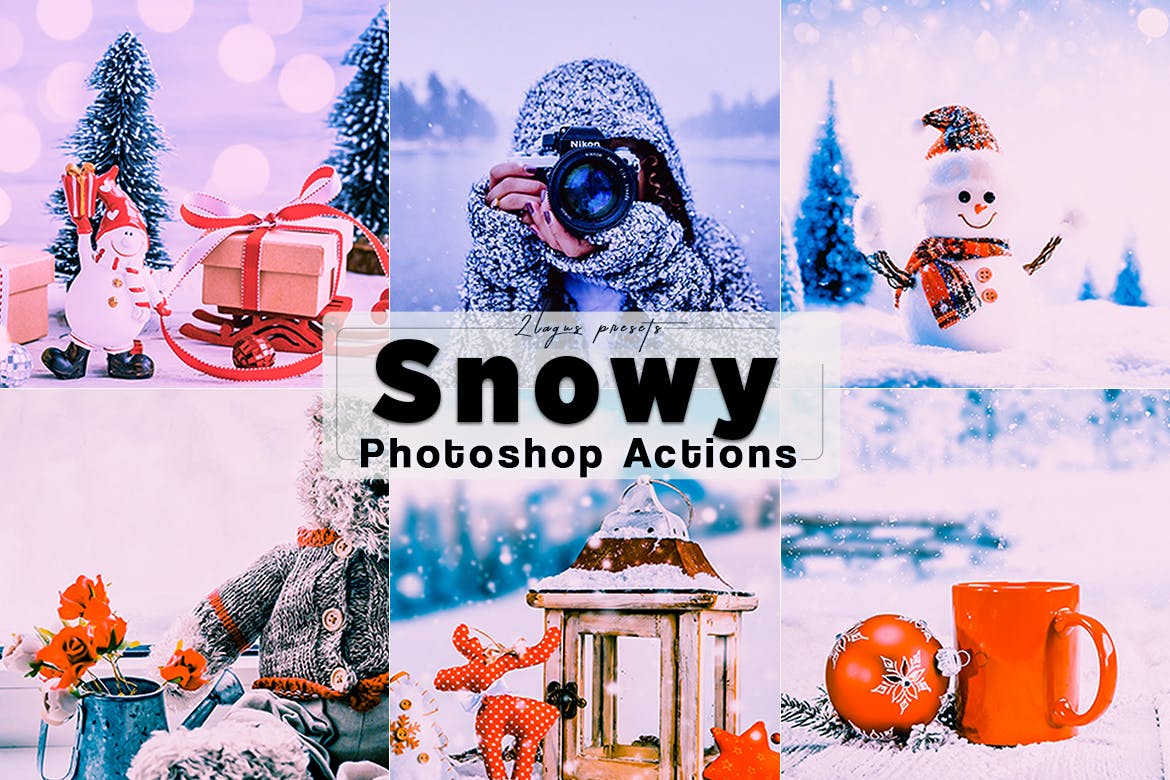 Use this set of actions and transform your images into a captivating snow texture in Photoshop, whilst keeping the picture's nature fully intact. A great action style for beginners and professionals alike that will help you emulate snow in Photoshop in the easiest way possible.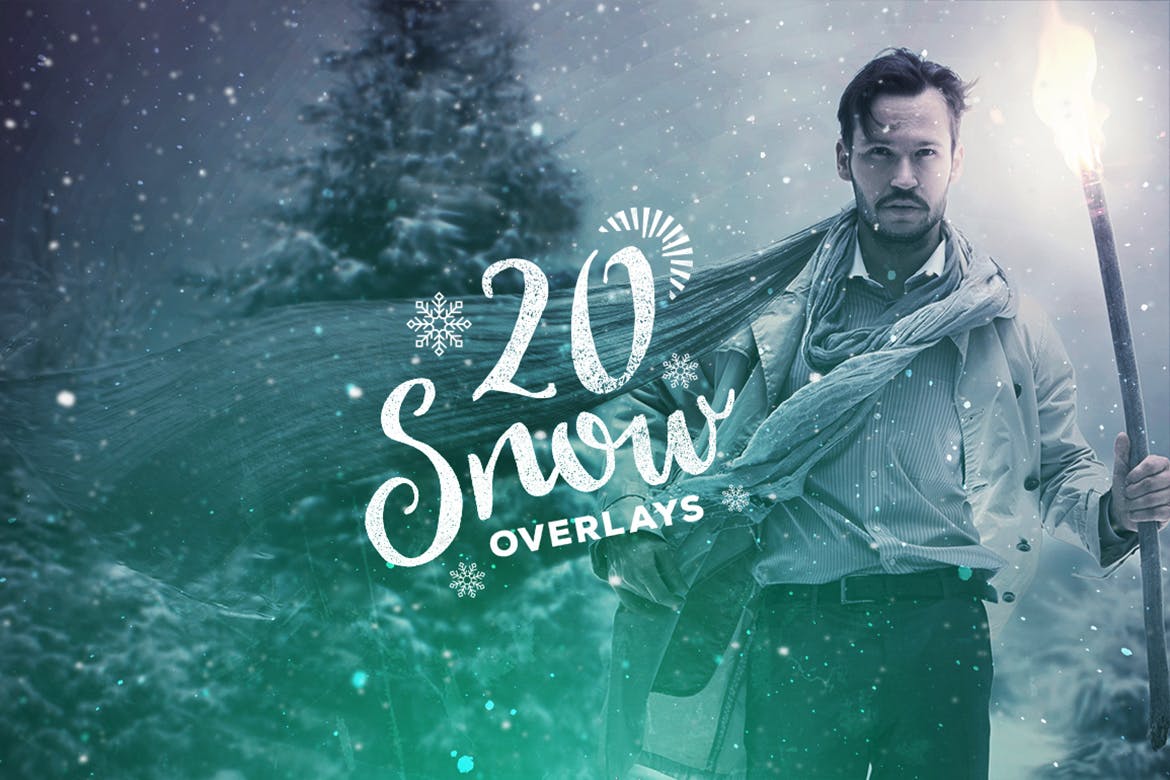 Take advantage of the Snow Overlay Textures package and transform your images into a winter wonderland in just a couple of minutes. There are twenty overlays to choose from, each tailored to provide a different snow filter style in Photoshop.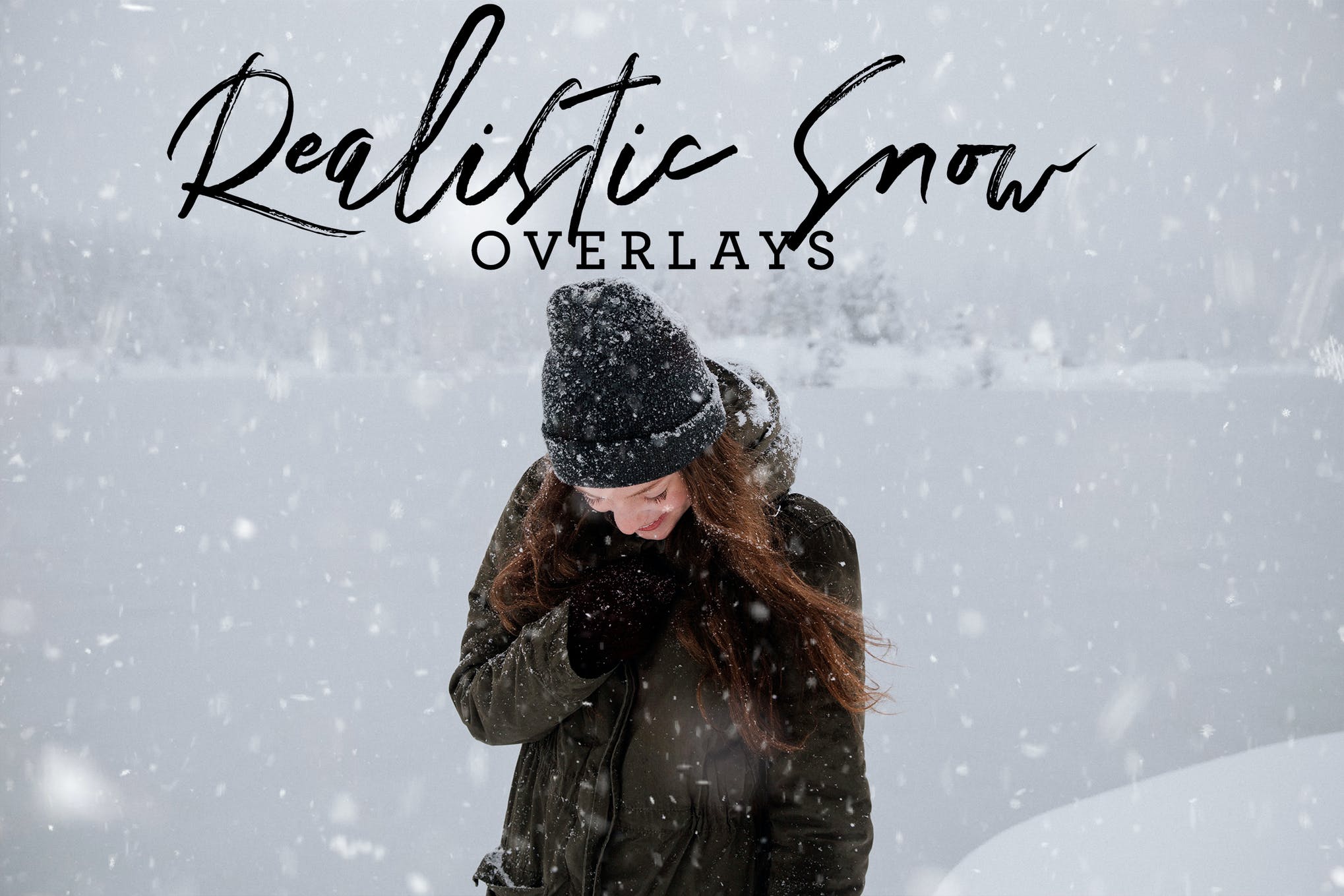 Want to bring a more realistic touch to your snow overlays in Photoshop? Then you must check out this Photoshop package. These overlays put realism over stylization, and provide an incredible range of snow effects in Photoshop that are sure to impress.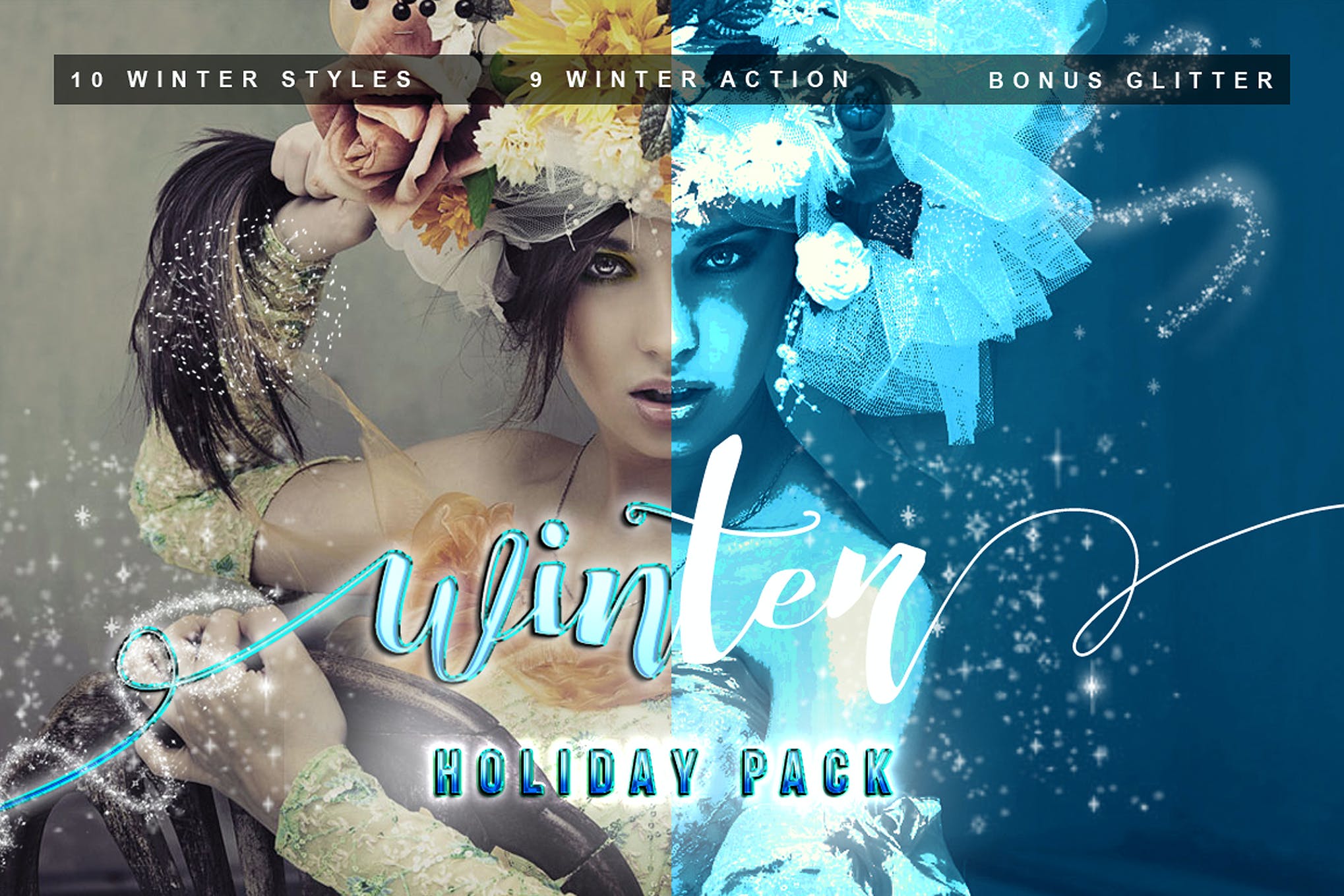 If you're stuck wondering how to create snow in photoshop, then you could benefit from an element of variety. That's where the Winter Pack for Photoshop comes in, providing you with a range of winter styles, ice, and snow actions as well as a bonus snow glitter effect! Whether you want to add snow to your text designs, or pictures, the Winter Pack has you covered.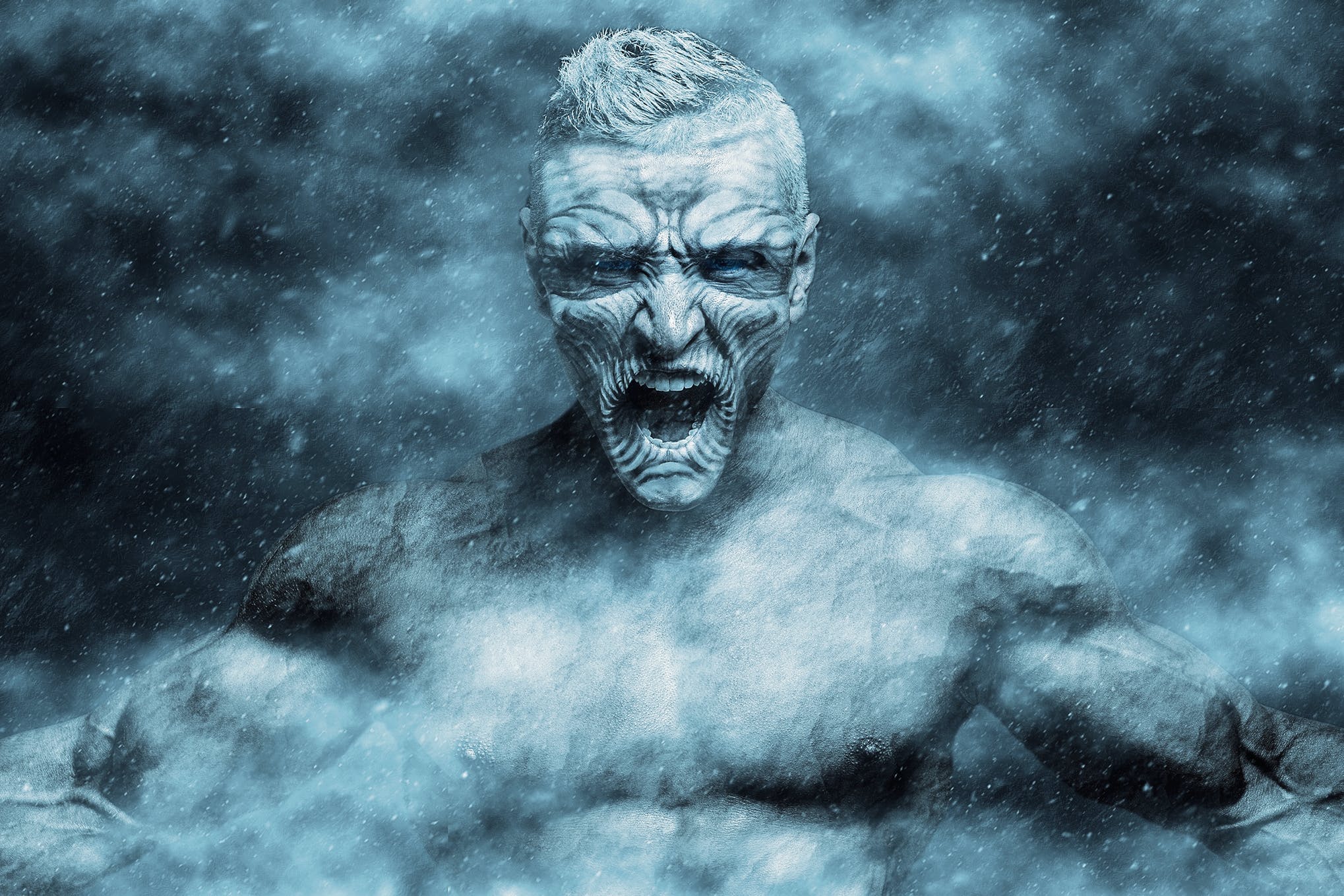 Make every picture appear as if it was taken in the middle of a blizzard with the Snow Walker Photoshop action. It allows you to add snow in Photoshop with ease and emulates an incredible snow effect that will make people believe you've traveled into the depths of a winter hellscape to take the picture yourself.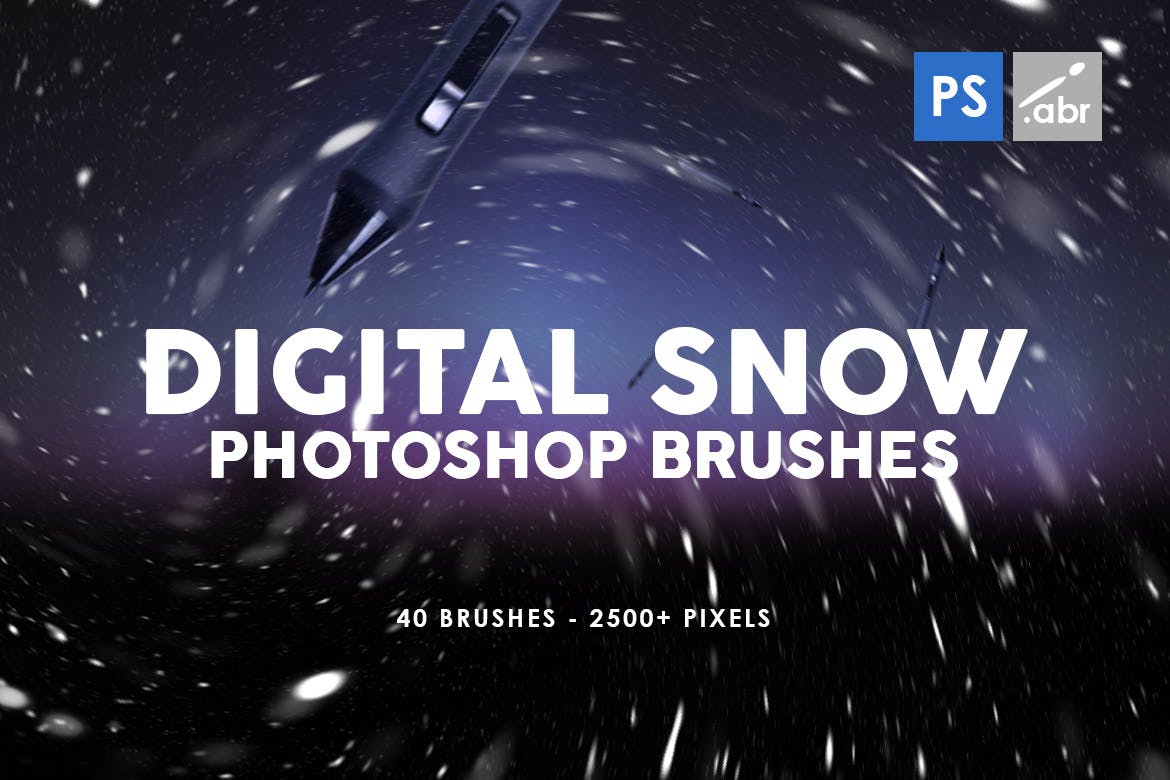 Bring out the true winter spirit with the Snowflake brush Photoshop collection. Inside you'll find forty different snow brushes for Photoshop, each designed to provide a fuller, and complete, transformation of your images. Even if you want a lighter touch, it's probably the best snow filter Photoshop resource for you.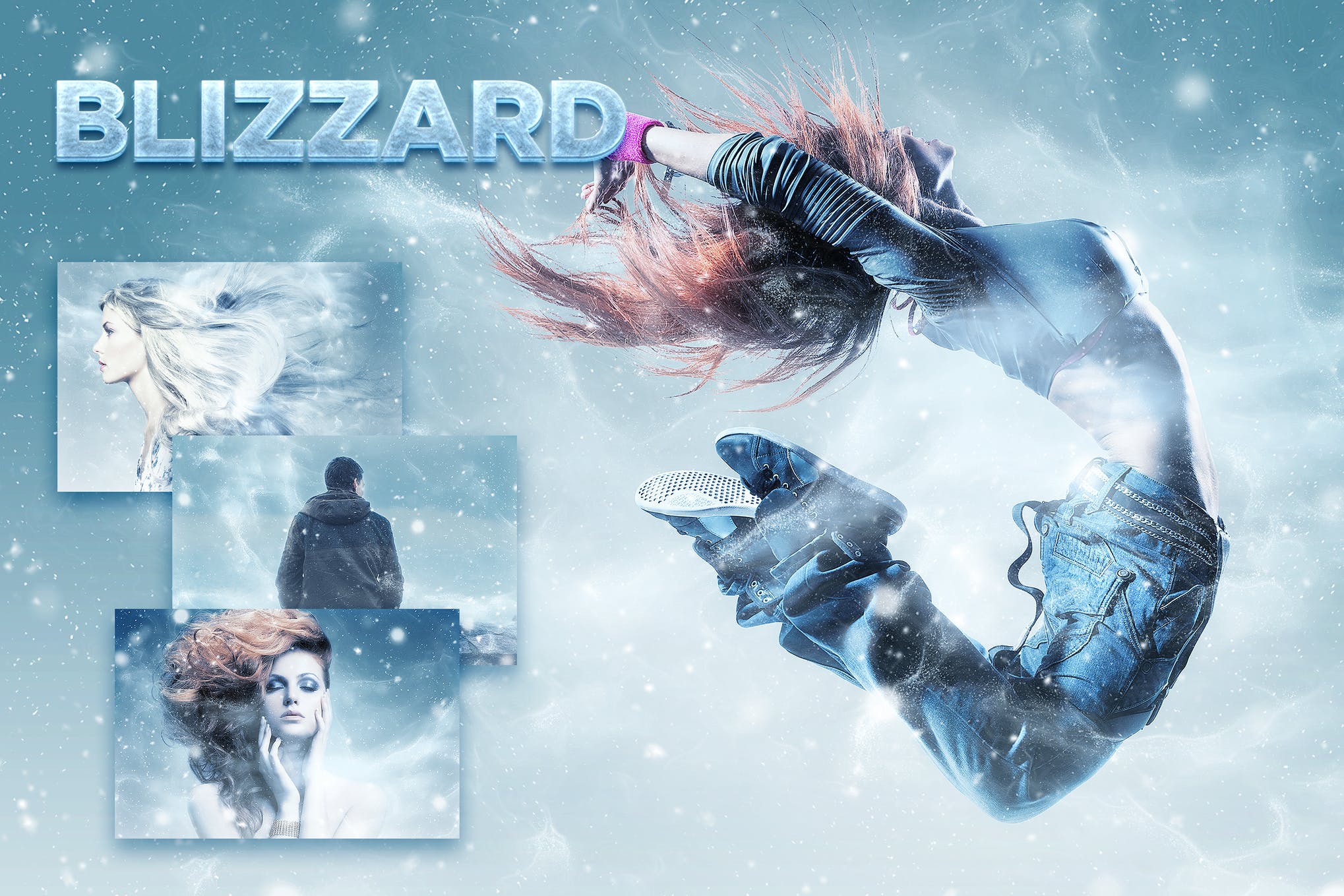 Freeze your images to the bone with the Blizzard Photoshop action. This snow filter Photoshop action will bring down a harsh and endless blizzard effect over your pictures and is sure to create a captivating aesthetic style, leaving your audience in awe of your creativity.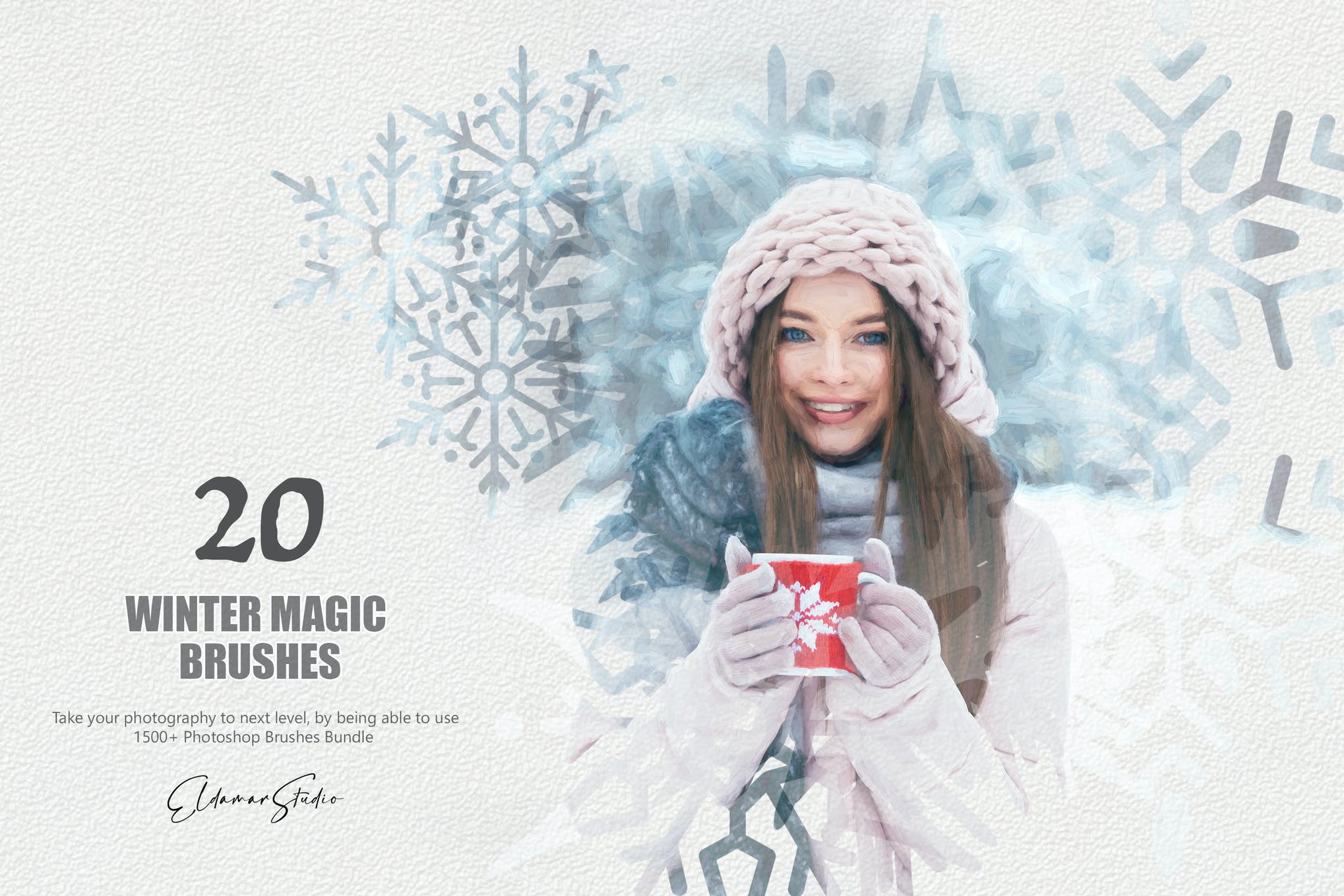 If you want more creative freedom with how you apply your icy designs, then you need the Winter Magic collection for Photoshop. This snow brush Photoshop bundle provides you with a range of options that will make emulating snowflakes in Photoshop a breeze.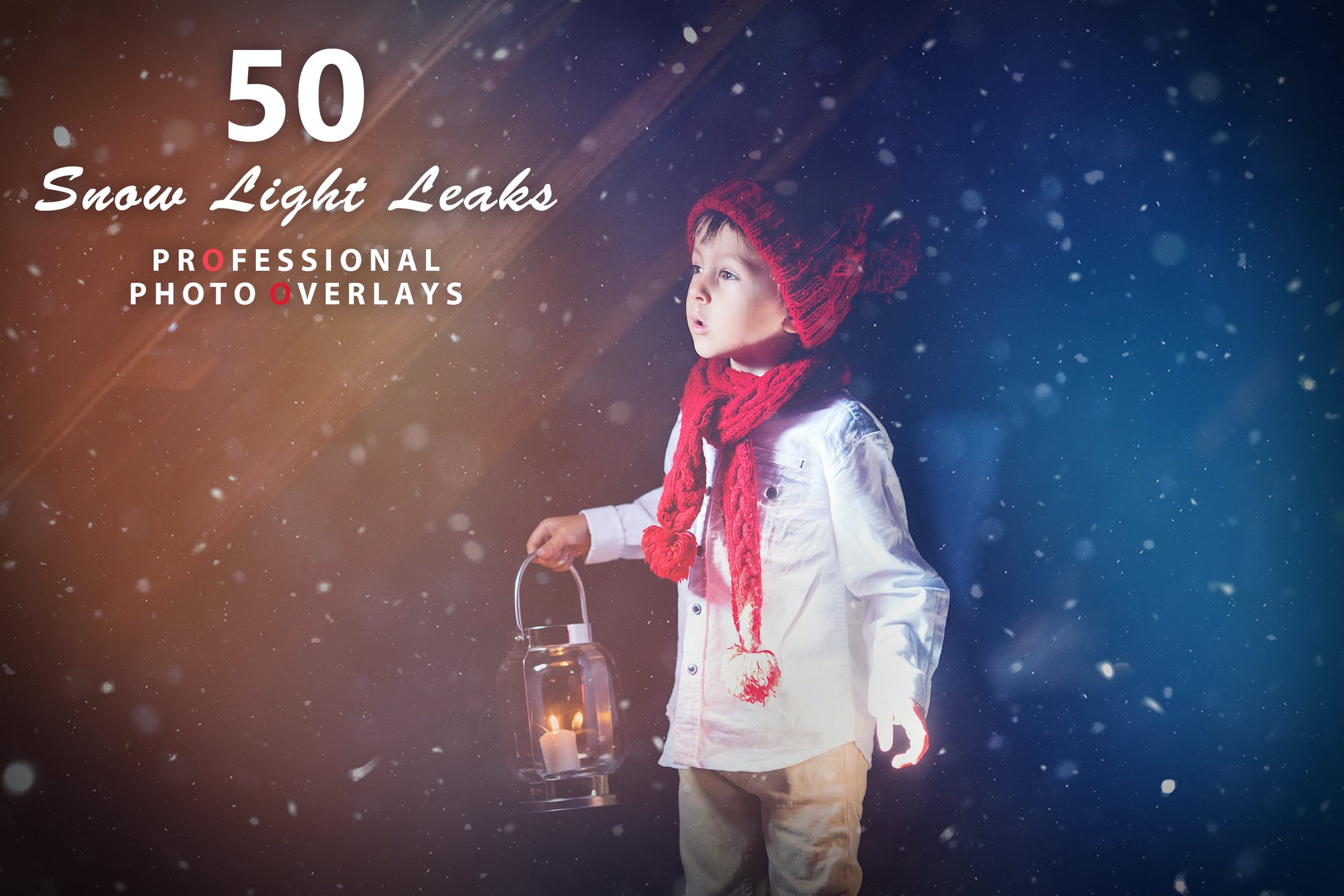 Bring together the light leak effect with a snowy landscape using this outstanding collection of Photoshop overlays. Inside the pack, you'll find fifty different overlays, each with its own unique cinematic style. A great option for more generalized photo improvements applied to winter shots.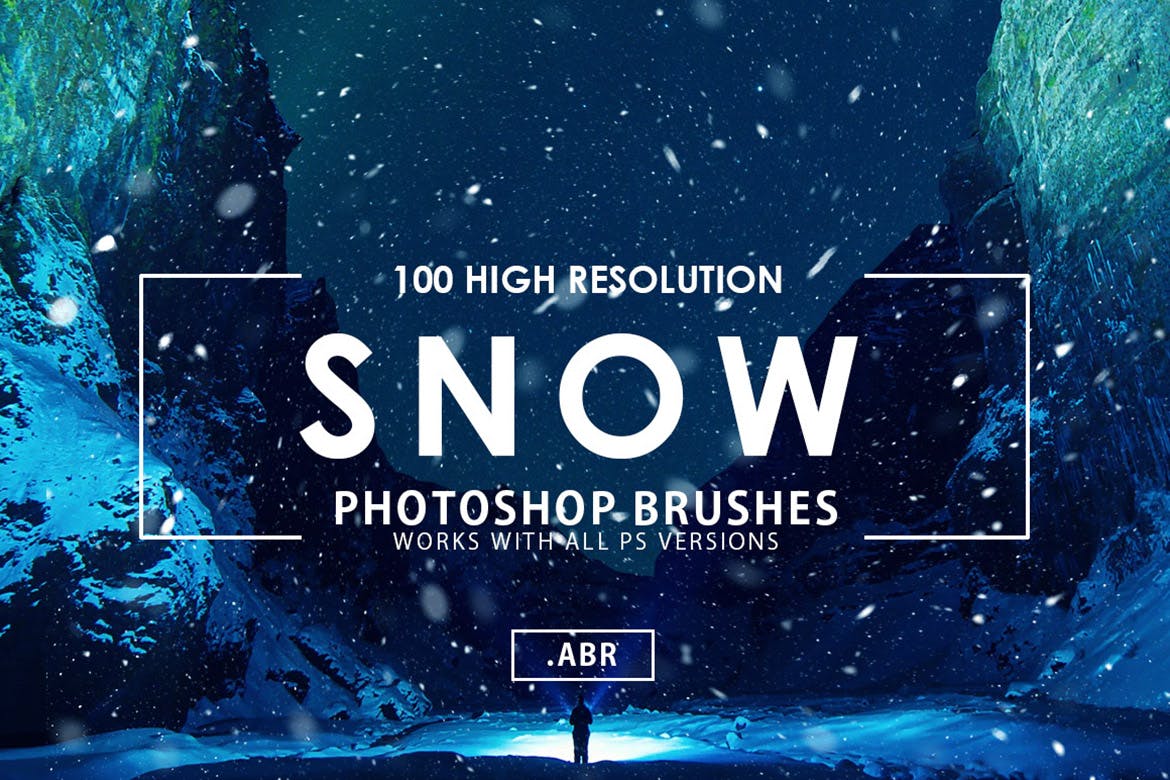 Let your creativity truly excel without the burden of restricted resource types with this snow brush Photoshop collection. Inside are over one hundred different brush designs, all cantered around emulating a snowy landscape. You'll be hard-pressed to not find the exact brush style you're looking for.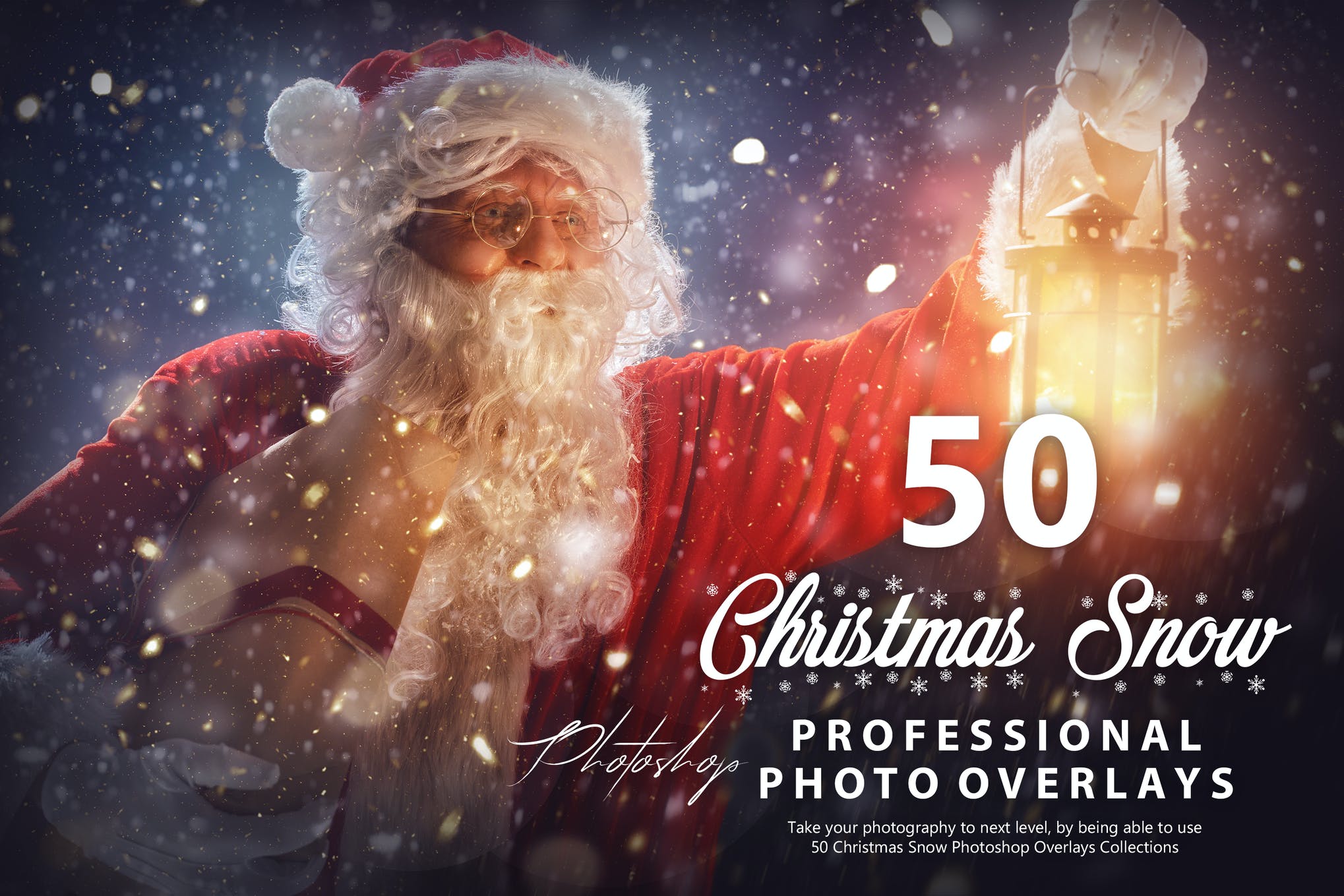 Bring out the Christmas spirit with the snow overlay Photoshop collection. There are fifty different overlays to choose from, each using its own contrast and lighting balance. This resource is great for wedding pictures, selfies, outdoor shots, and enhancing the harsh contrast environments of winter-centric photography.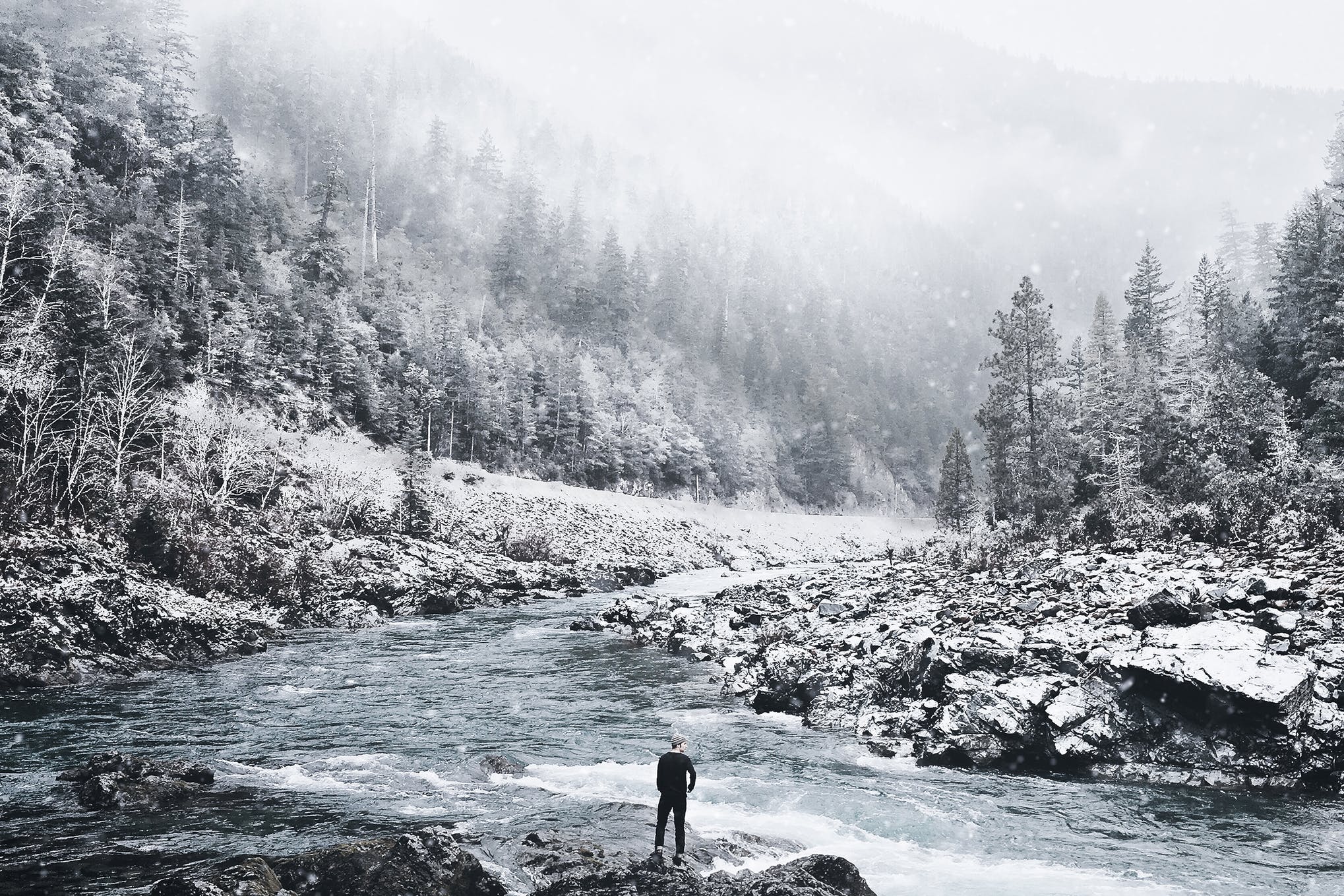 Make every picture a truly beautiful winter landscape with the snow action Photoshop package. This package, unlike many others, includes a range of additional overlays to help you craft a more realistic snowy atmosphere. This includes rain, snow, day, and night actions, as well as twenty-one different color presets for you to enjoy.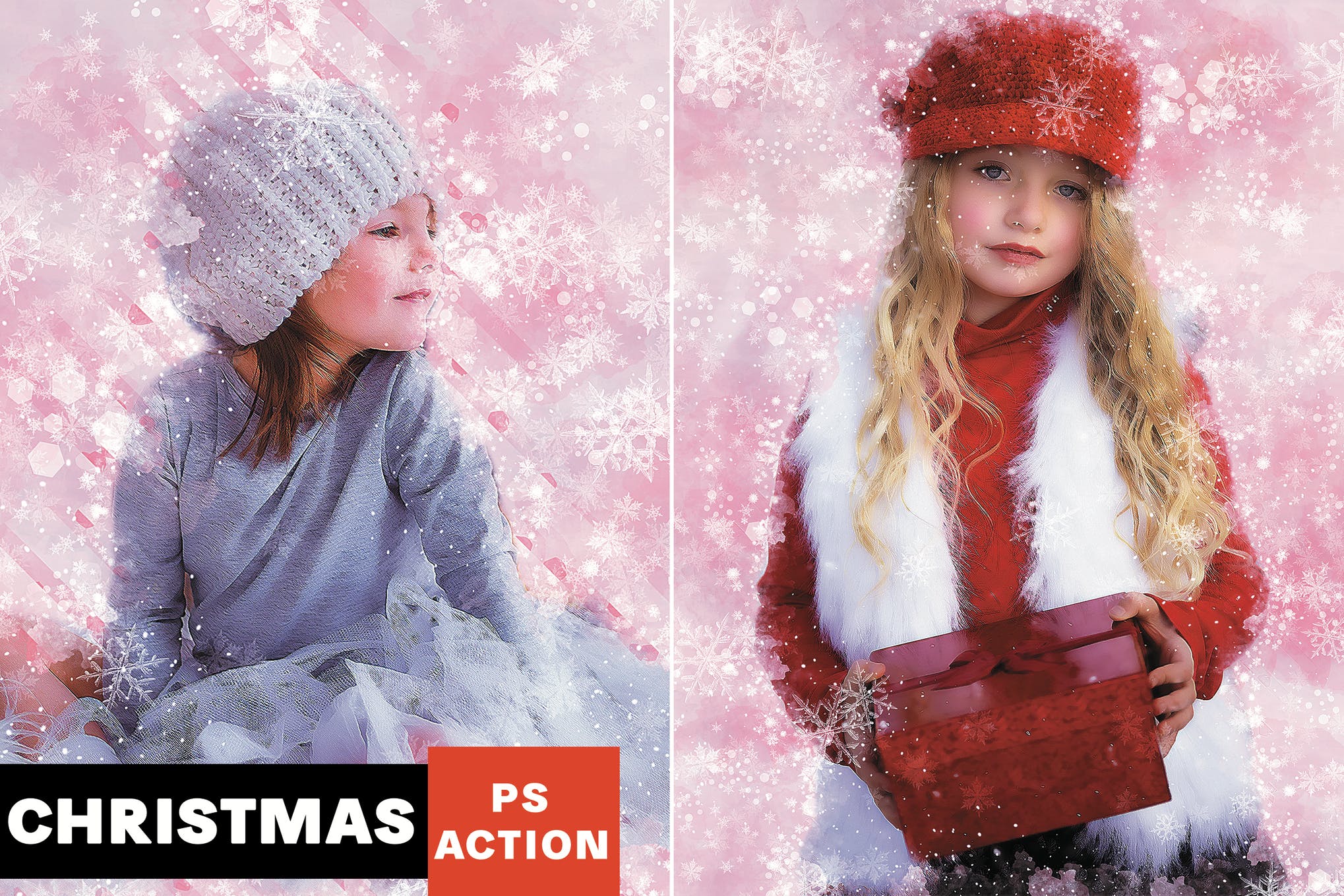 Craft truly endless memories with the Merriness Photoshop action. It's designed to improve holidays, wedding, and newborn photos, and applies a range of cold contrast balancing effects, mixed with color saturation improvements, to tailor a truly beautiful aesthetic. The final result is a mix of watercolor, snowflakes, Christmas candy, and bokeh effects.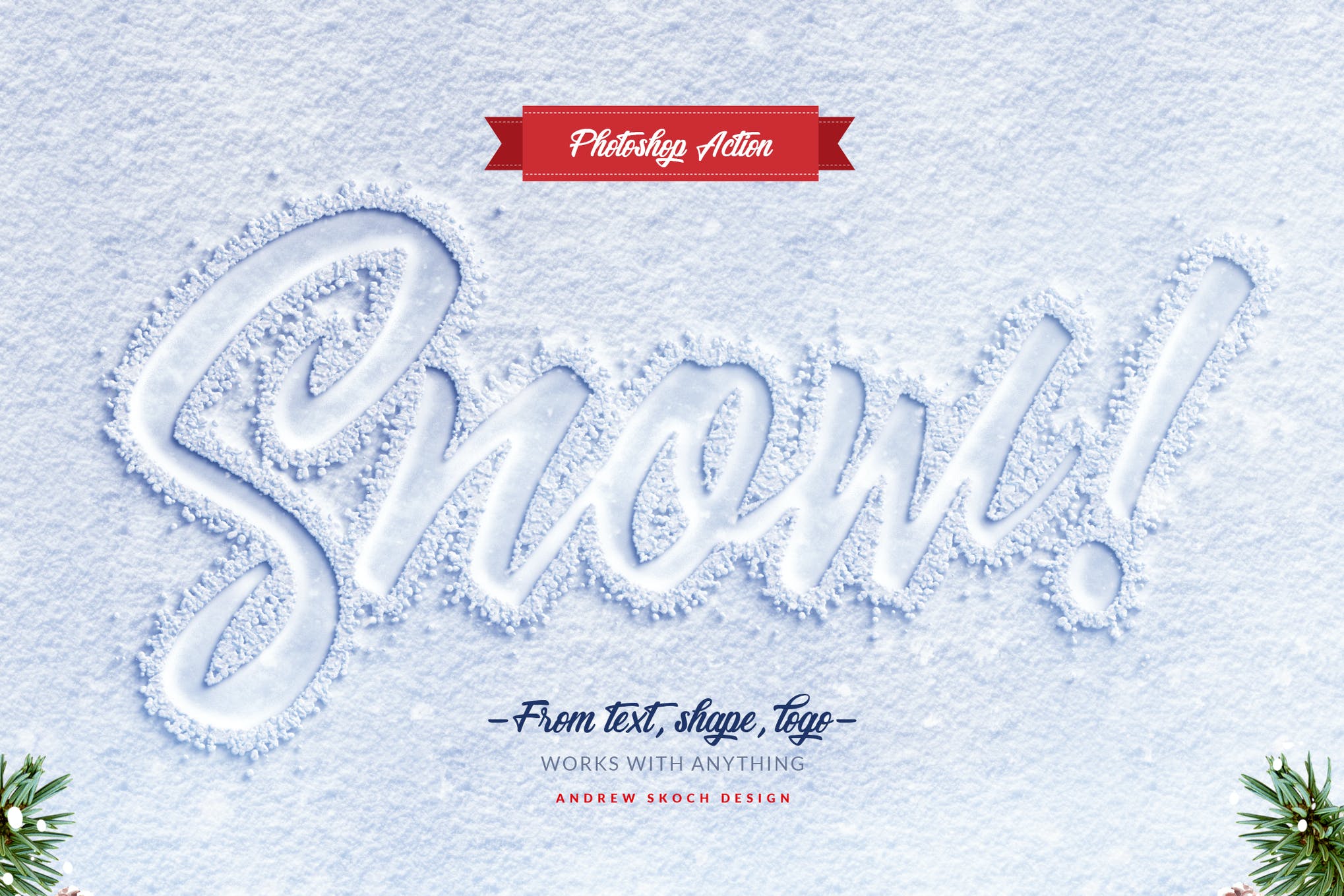 Want to bring the snowy texture to your lettering designs? Consider this snowing effect Photoshop action that allows you to add red salt, ice, and snow effects to your text, logo, or shapes with minimal effort. Easily one of the best snow actions for Photoshop!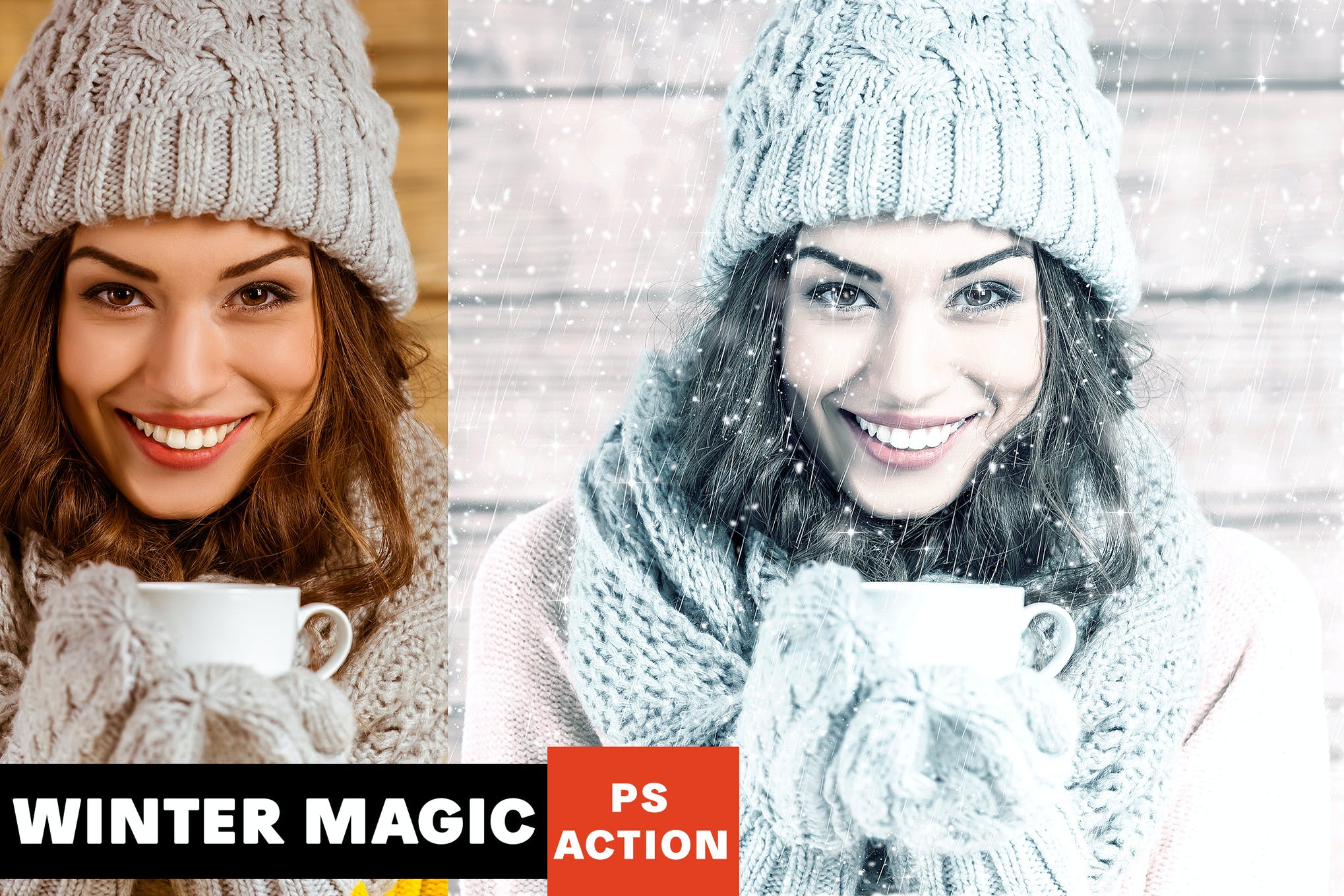 Make the snow glisten with beauty using the Winter Magic Photoshop action. This action specializes in enhancing the quality of winter shots and allows you to bring a combination of rain, snowflakes, and sparkle to your pictures in an easy peasy manner.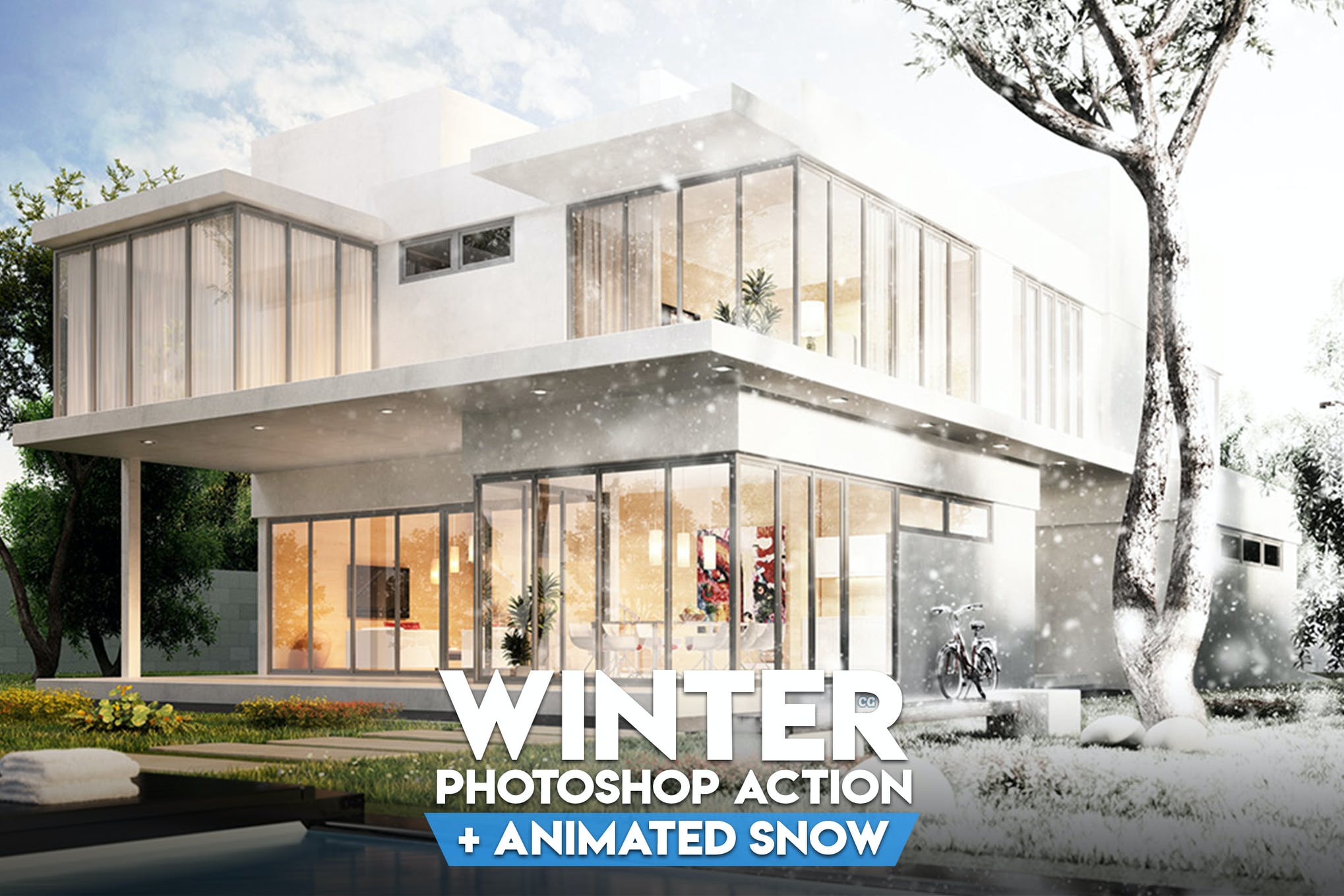 Bring out the natural beauty of the winter season with this Photoshop snow action that arms you with different options, each tailored towards providing a more natural snowy aesthetic. An awesome non-destructive snow effects Photoshop action that keeps your original image untouched.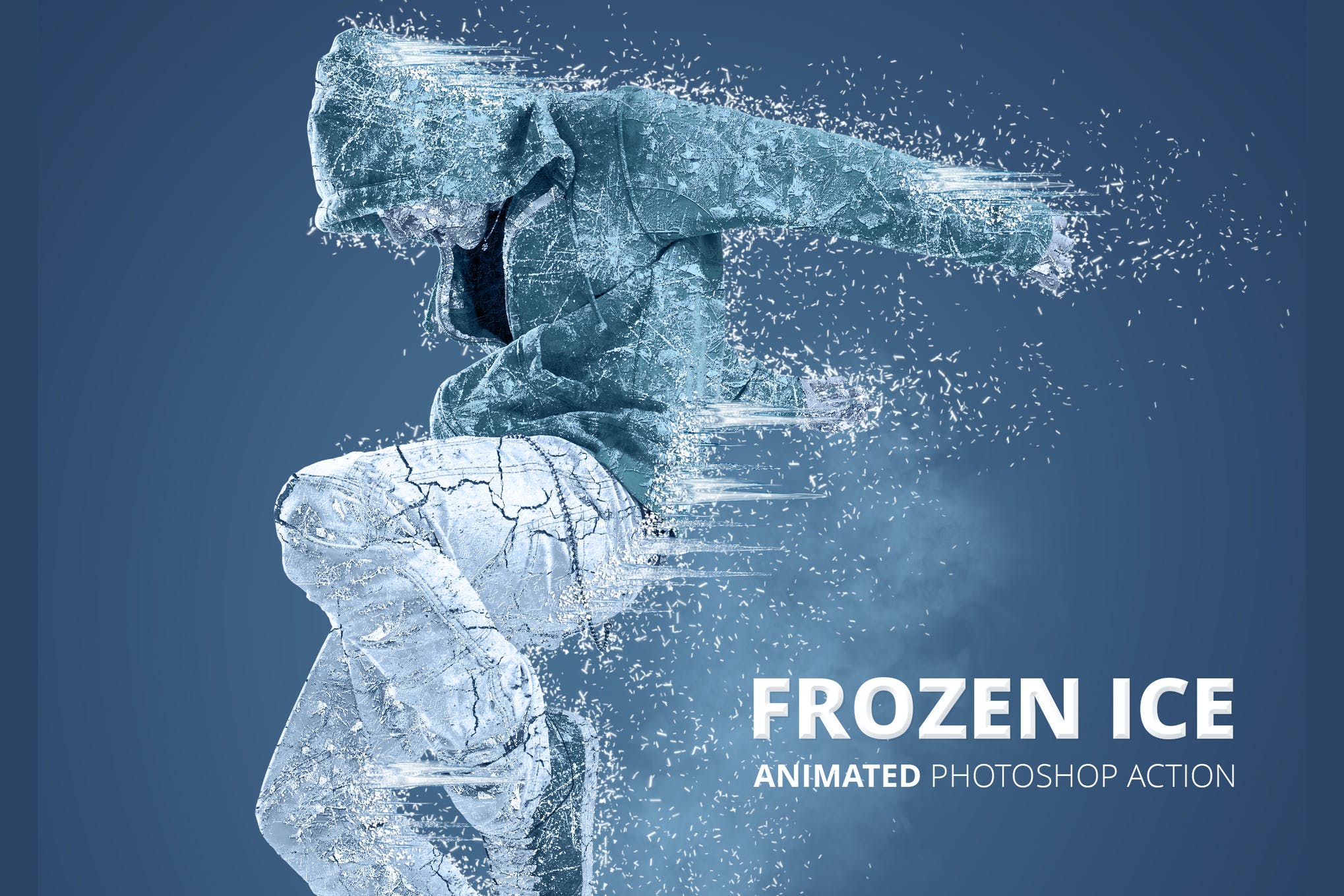 Make a realistic ice effect in Photoshop using the Frozen Ice action. It allows you to transform your images into a snow sculpture, that you can then break to your liking. A fantastic snowing effect Photoshop action that comes with a wide range of customization options to keep you busy.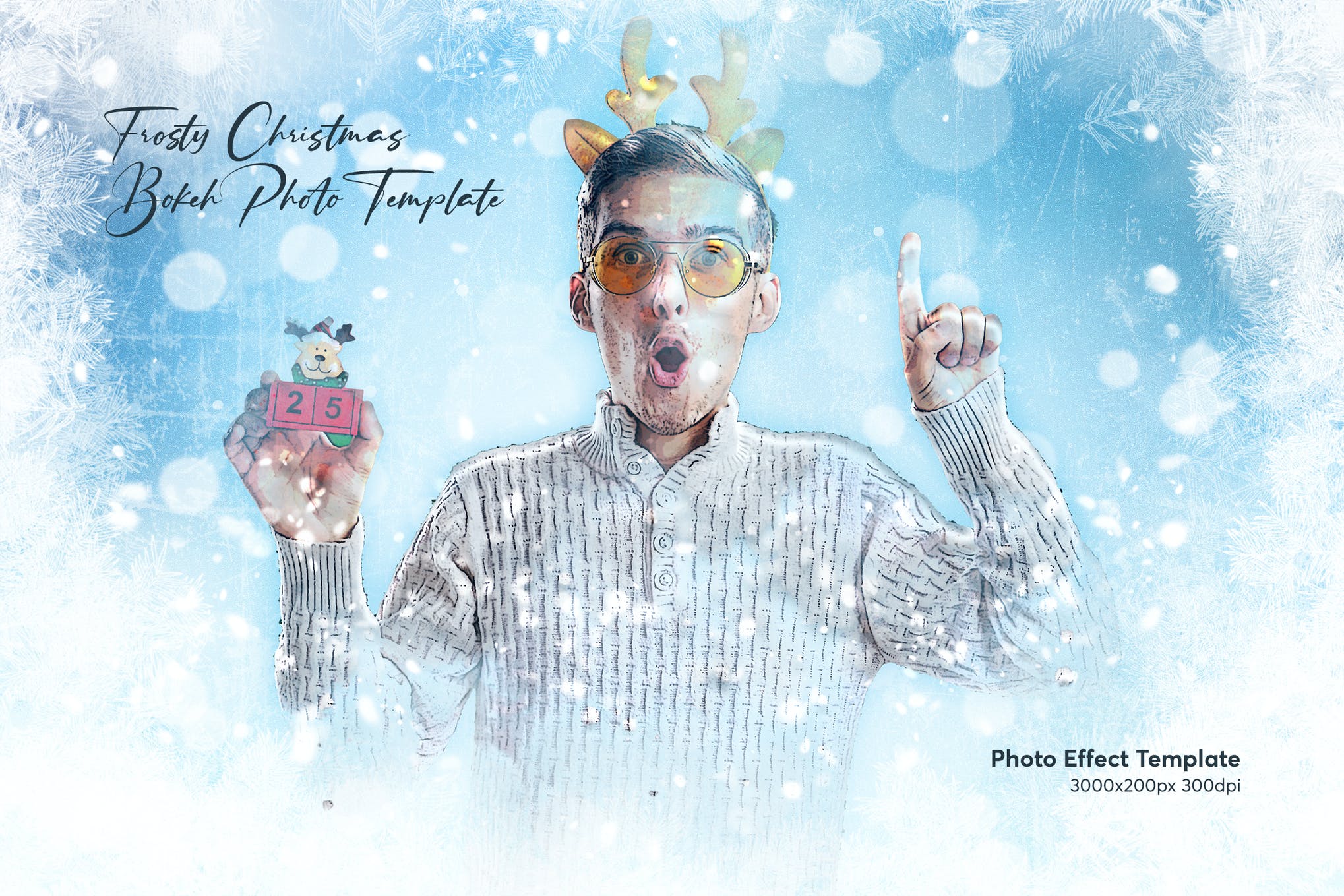 Bringing together the charming snowflakes, and beautiful bokeh into one single package, this snow texture Photoshop overlay collection is sure to make your winter holidays, and Christmas photos more fun, and joyous.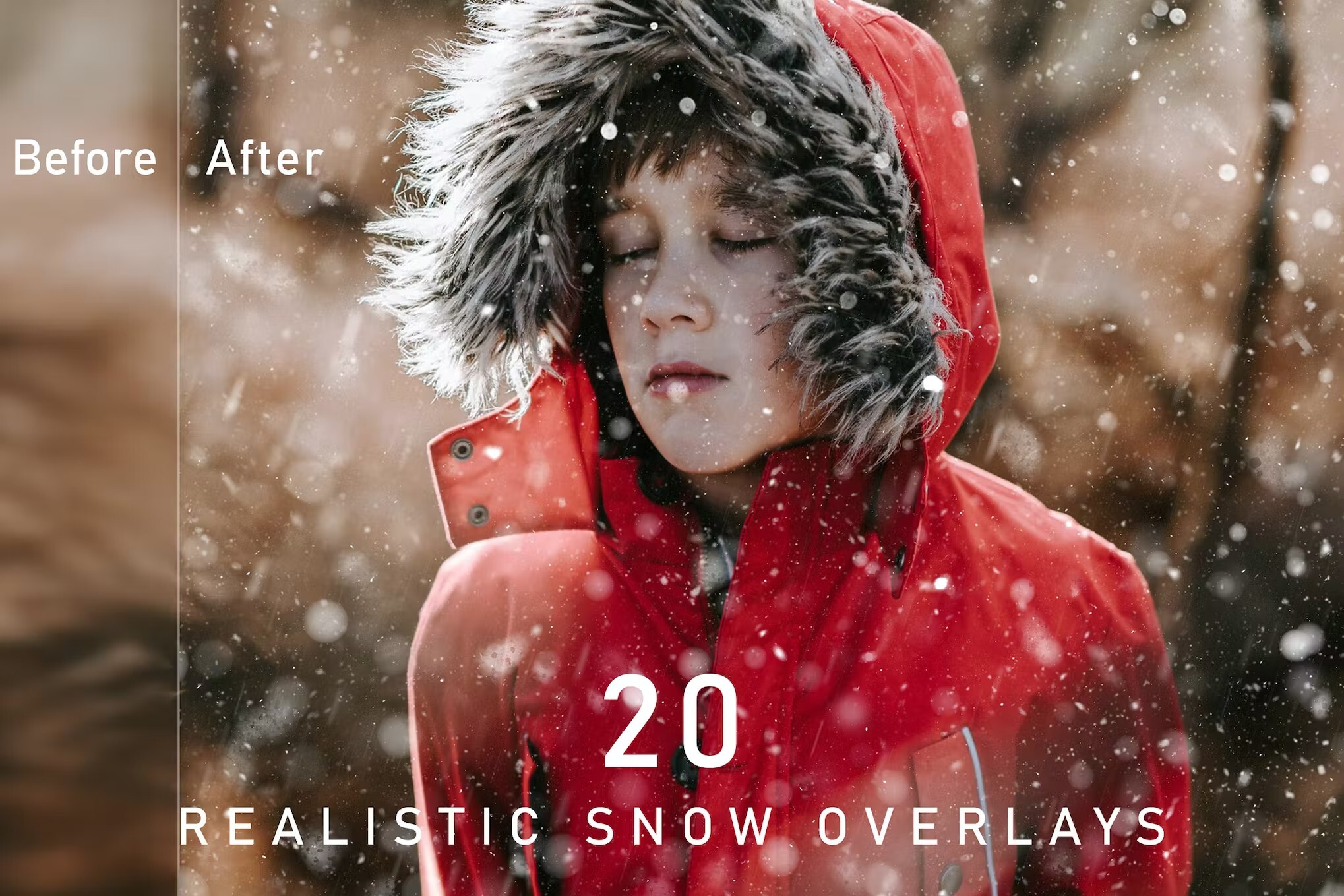 Check out this pack consisting of 20 snow overlays in PNG format. Make your photos more creative with these awesome ring lens flare overlays.For Photoshop CC users animation actions are included. It helps you to animate your overlays and create awesome gif animations and MP4 animations within few clicks.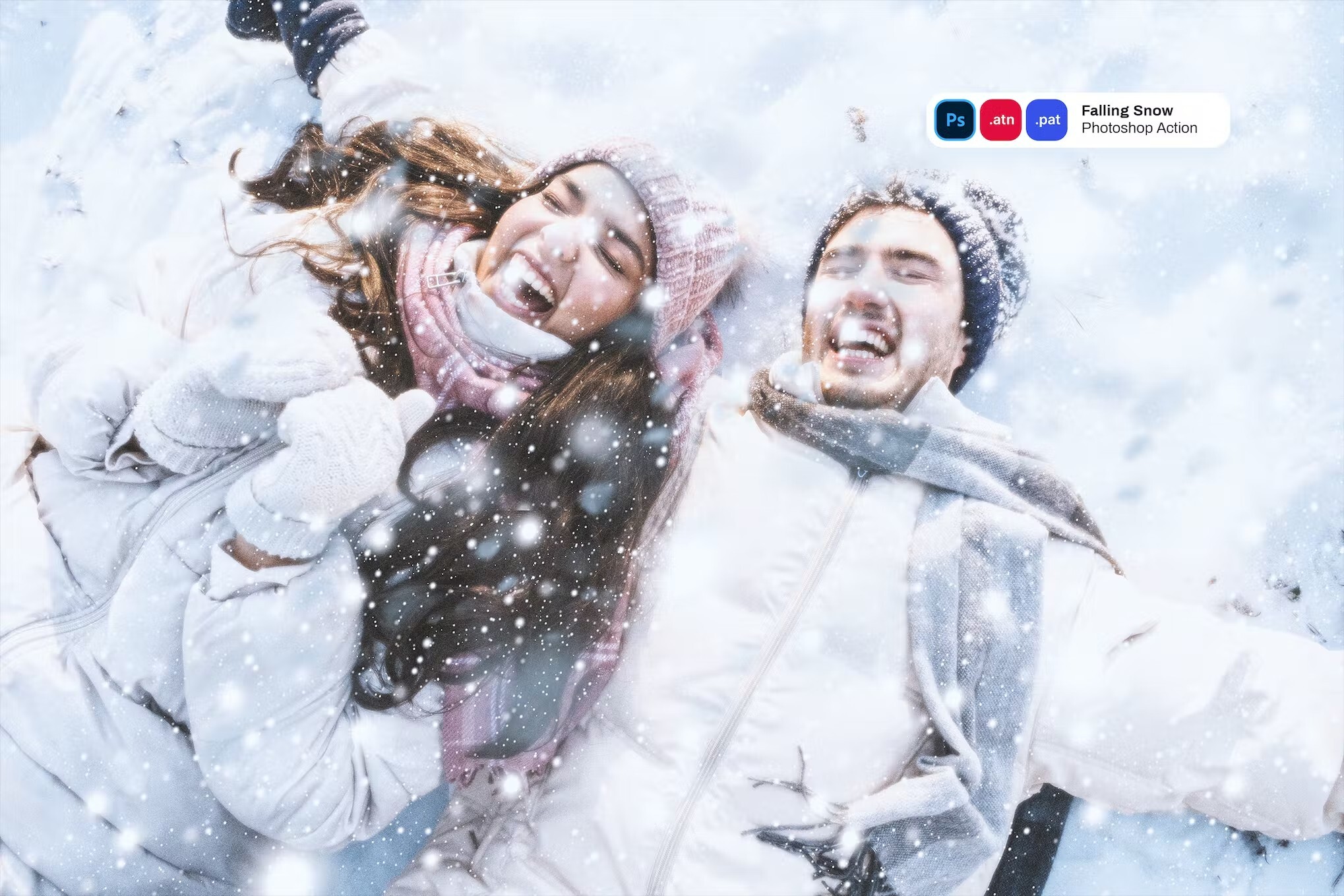 Here we have a professional, multifunctional and artistic action that transform your photos into impressive artworks with a lot of elements and options to customize and improve. It provides you with highly detailed result, and a lot of possibilities.
How do the Winter Photoshop Actions work? You simply open a photo and play an Action! The download contains a snow action, rain action, day-to-night action, 21 color actions, 44 (High Res) cloud/fog/mist brushes, and rain splash brush.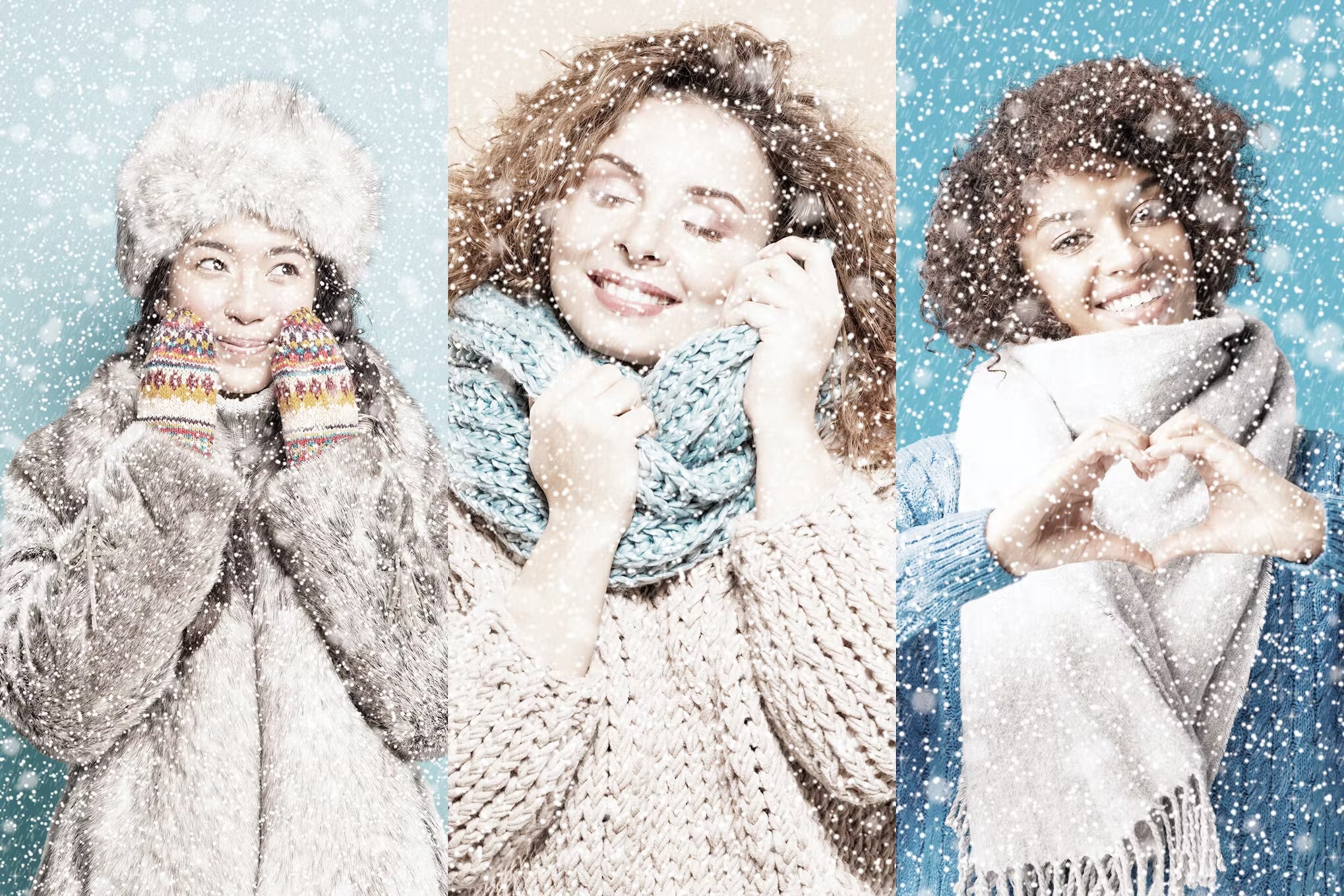 This snow Photoshop action create this highly detailed effect from your photos with just a couple of clicks. This action is designed to save you an immense amount of work per photo.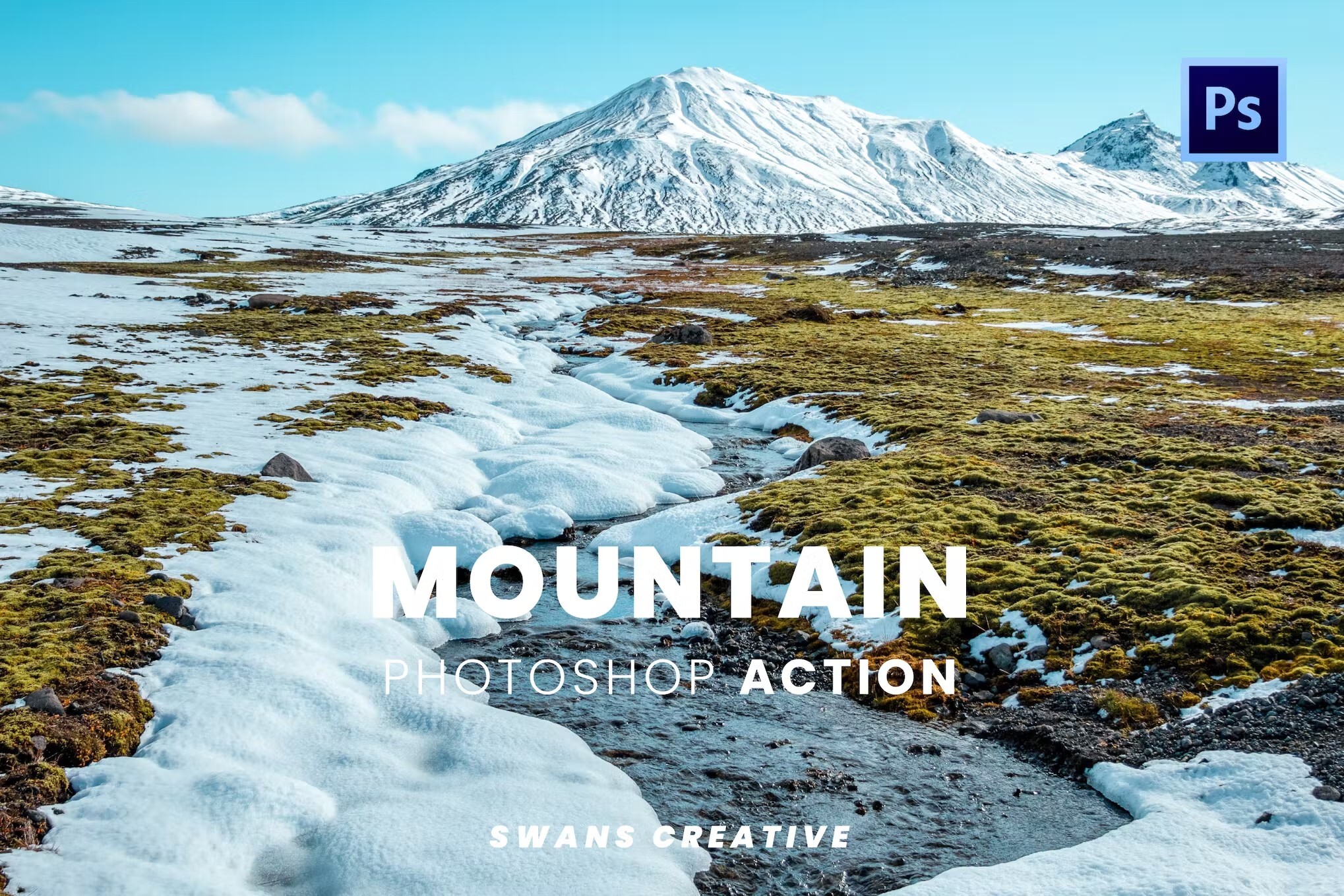 Use this collection of 10 easy-to-use Photoshop actions and create beautiful snowcapped mountains in just a few minutes.
Free Photoshop Snow Effects, Actions, and Overlays
You don't have to spend any money to get your hands on some amazing snow effect Photoshop brushes, overlays, and actions. Let's take a look at some free options you can get your hands on right now: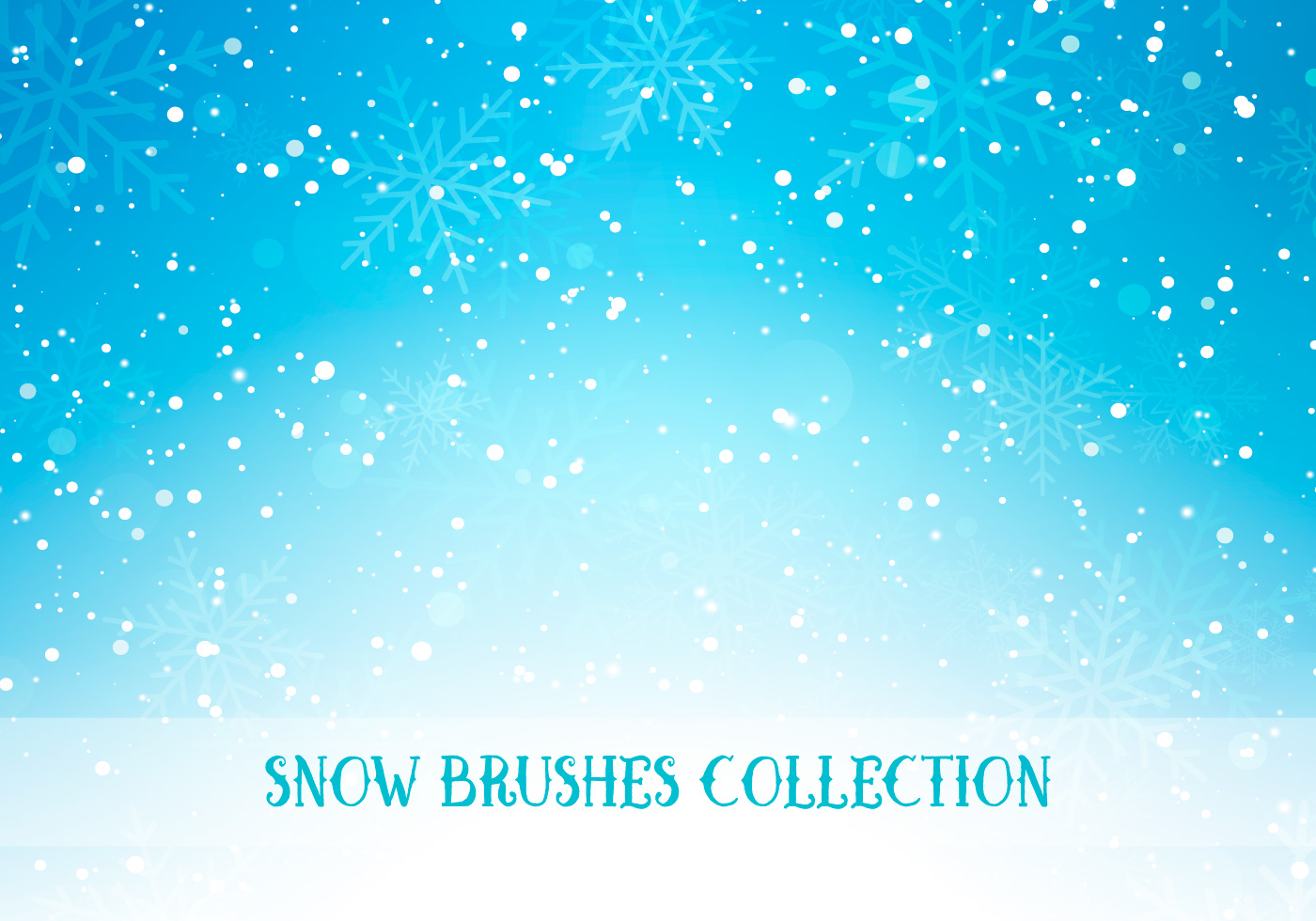 Forge an absolutely beautiful snowy aesthetic with the snow brush Photoshop collection. These high-resolution diverse snow background brushes will transform your image into a stunning, hospitable style with a few simple clicks. Great for those winter shots that need an added touch of scintillating personality.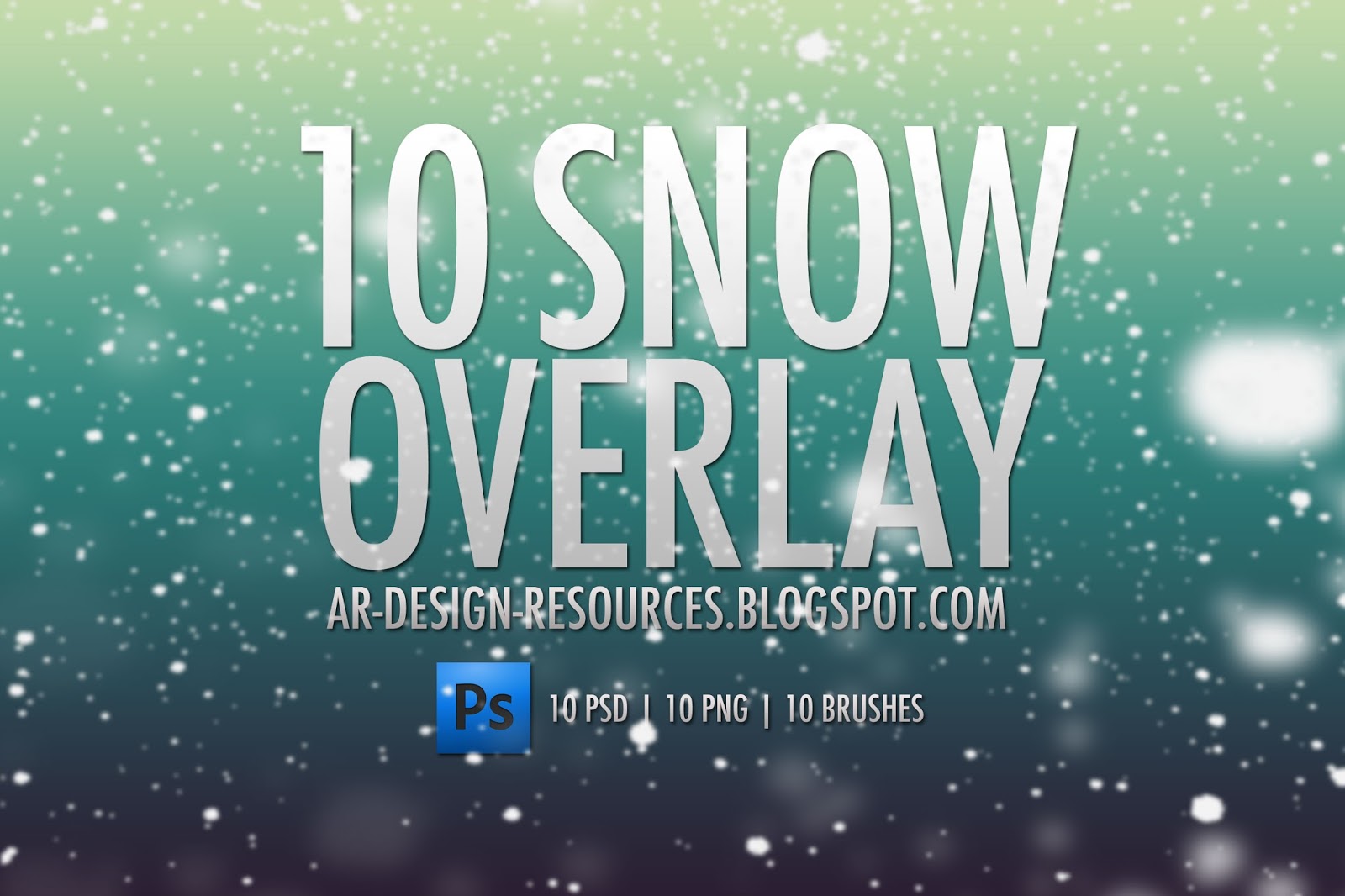 The Winter Overlay Collection is a fantastic package of over fifty different overlay styles, covering almost all styles of overlay you could hope to employ. With so many options, you'll be hard-pressed to find an overlay that doesn't enhance your winter pictures impressively.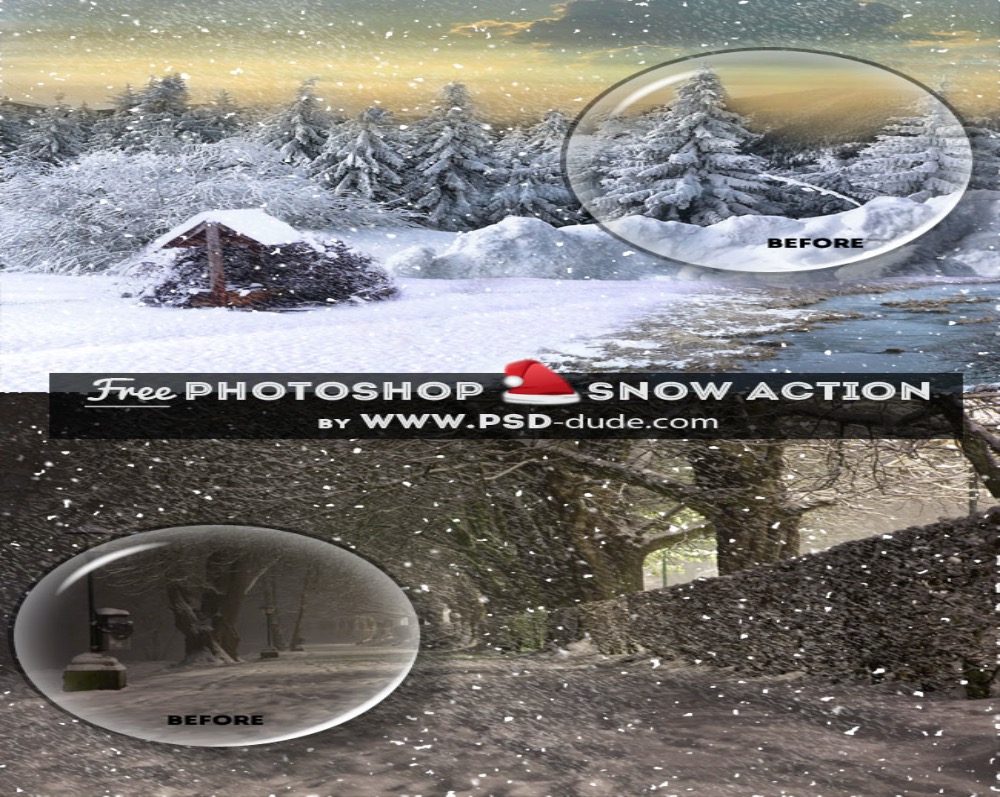 Transform any image you desire into a frozen landscape with the Frozen Winter Photoshop action. This action is an impressive display of article talent and enables you to bring winter to any image in your arsenal.
Create Amazing Snowing Designs with These Resources Today!
It's always a chore to put on all of your winter clothes, and dare to step out into that biting winter wind. Yet, that doesn't mean finding great snow and winter Photoshop resources has to be a challenge.
With these snow and winter Photoshop resources under your belt, you have everything you need to create amazing frozen designs with ease.