38+ Best Photoshop Hair Brushes 2023
Tailoring a visual project has many difficult aspects, yet one of the most frustrating to get right is the hair. A delicately designed, and intricately woven part of the body that is often a struggle to portray correctly on the page.
Questions such as "How to change hair color in Photoshop?" and "How to draw hair in Photoshop?" are common tropes in the visual artistic circles for this reason.
Yet many people don't know the sheer wealth of quality Photoshop hair brushes that are available out there for use. Everything from Photoshop hair design, to Photoshop hair coloring, can be covered by a quality hairbrush.
So, we've decided to compile a list of the best Photoshop hair brushes, sourced from both premium and free sources, to help you craft that perfect head of hair onto your visual projects.
Get everything you need to supercharge your Photoshop workflow. From just $16, get unlimited access to thousands of Photoshop actions, Photoshop brushes, add-ons, templates, graphics, fonts and photos.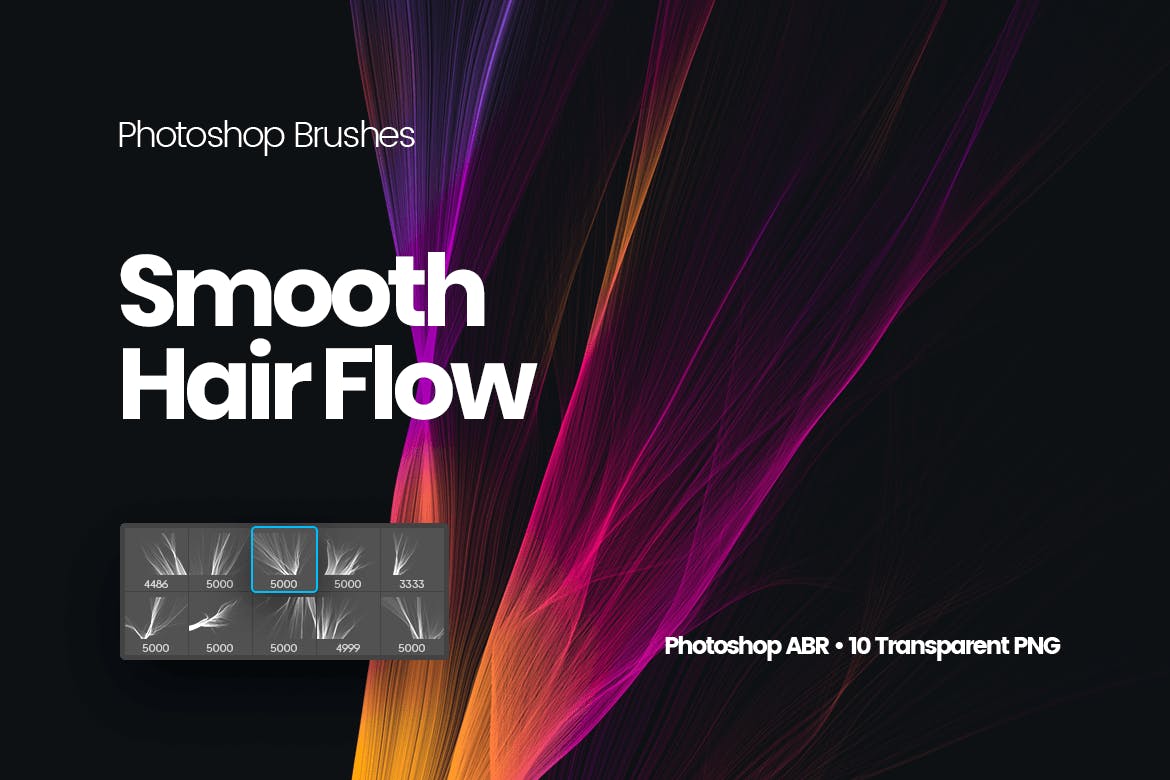 Smooth Hair Flow is a professionally designed Photoshop hair brush toolkit, that comes with a wide range of strand styles for you to customize. Each brush is well suited to high-quality realistic designs, can be painted onto graphical tablets, and has a versatile brush stroke pallet that is a joy to use.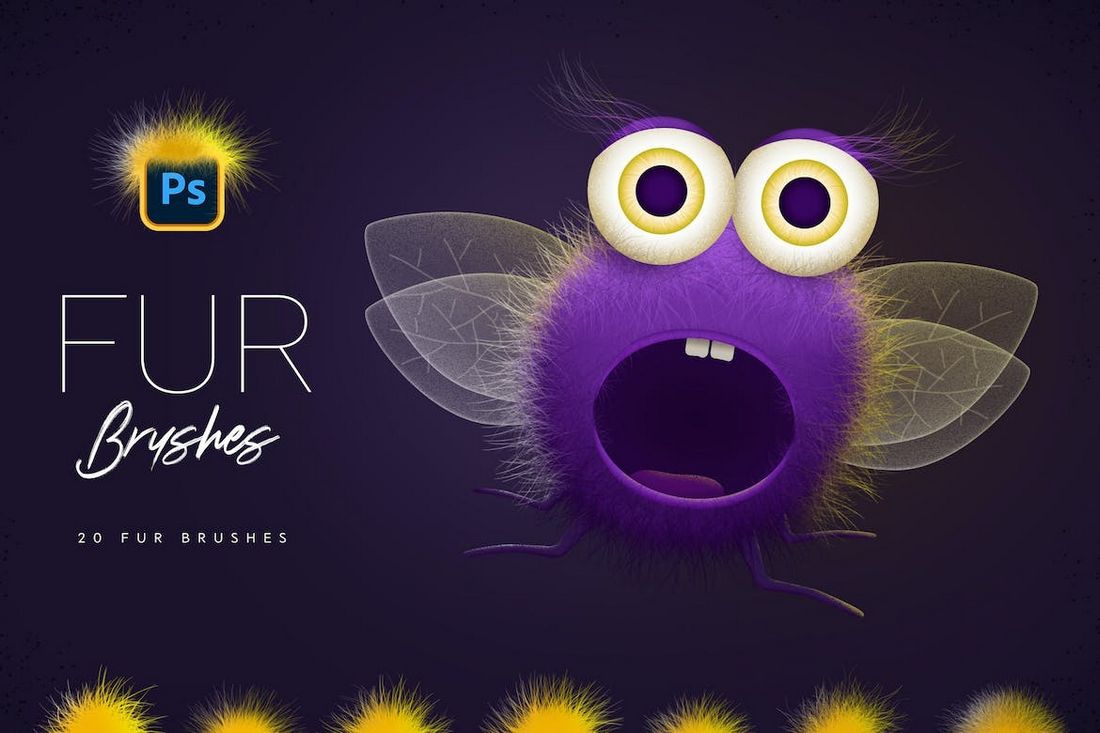 This brush pack for Photoshop features a collection of fur brushes with various types of thick, thin, short, and long designs. There are 20 different brushes in this bundle and they are perfect for creating all types of fur effects and character drawing.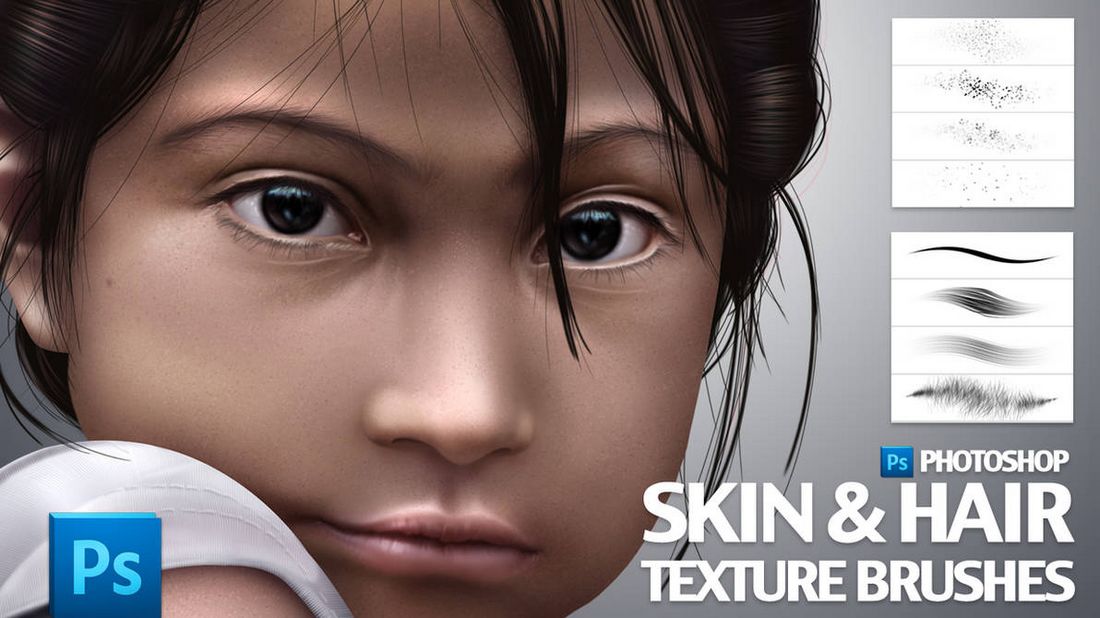 You can download this brush pack for free. It includes several texture brushes for Photoshop that allow you to enhance skin and hair in your drawings and illustrations.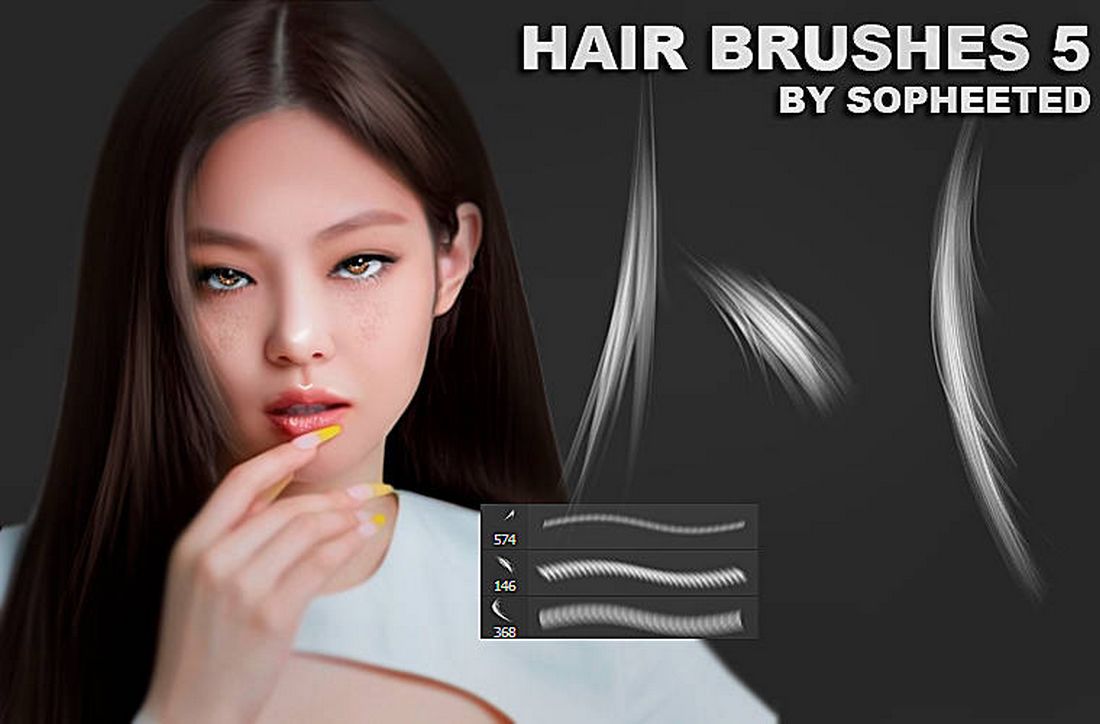 This brush pack includes 3 different hair brushes for Photoshop and they are all free to download. You can use these brushes to craft beautiful and realistic-looking hair for your character drawings.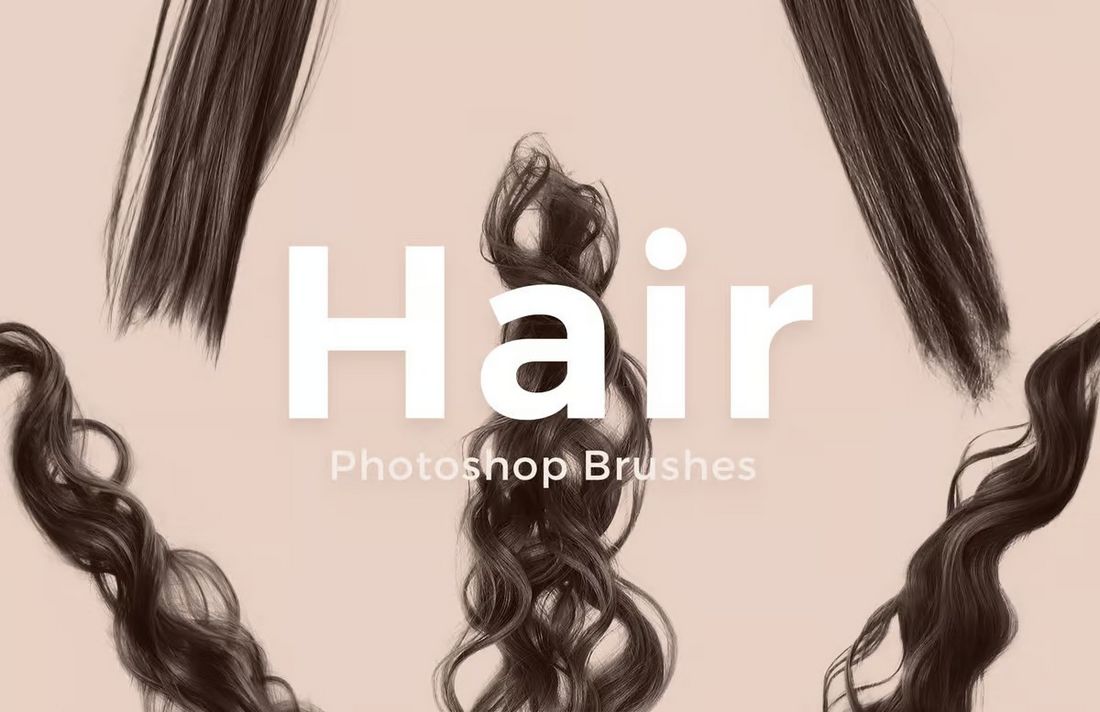 You can download 5 different hair brushes in this bundle. It includes both straight and curly hair designs. When using the free version of these brushes, you must attribute the author.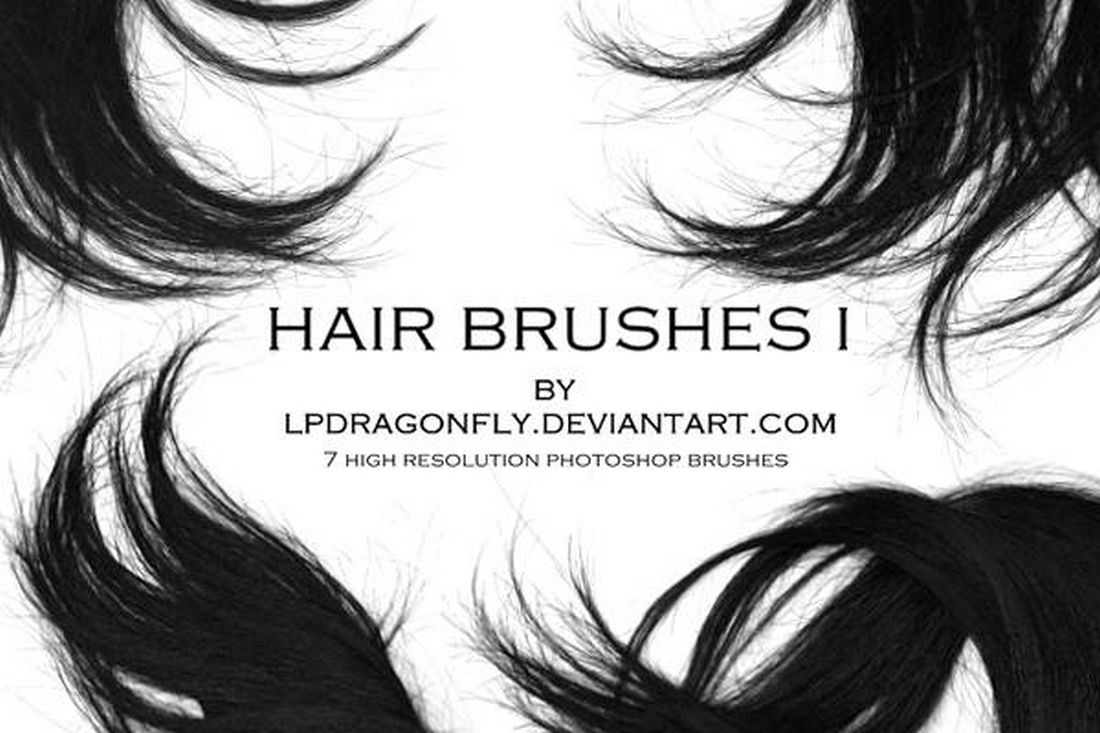 There are 7 hair brushes in this bundle for you to download at no cost. These brushes are ideal for creative illustration works. You can use them completely free with any type of project.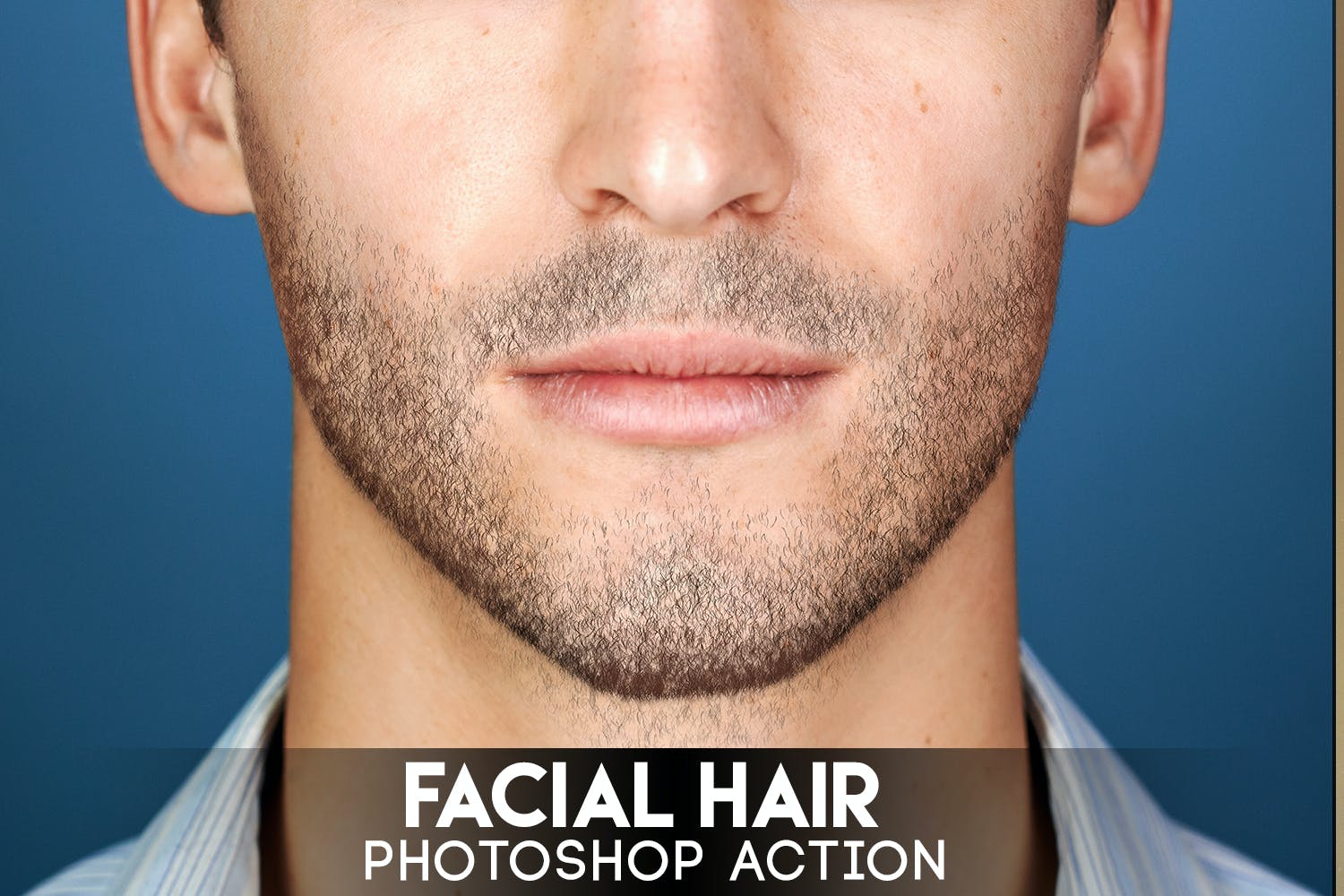 The Facial Hair Photoshop action allows you to apply photo-realistic facial hair onto your pictures with ease. The brush requires you to use a photo with 72dpi or higher, comes with full transparency settings, and provides a full video tutorial to help you brush on a perfect face of hair. An impressive photoshop hair coloring tool for touching up professional-grade images.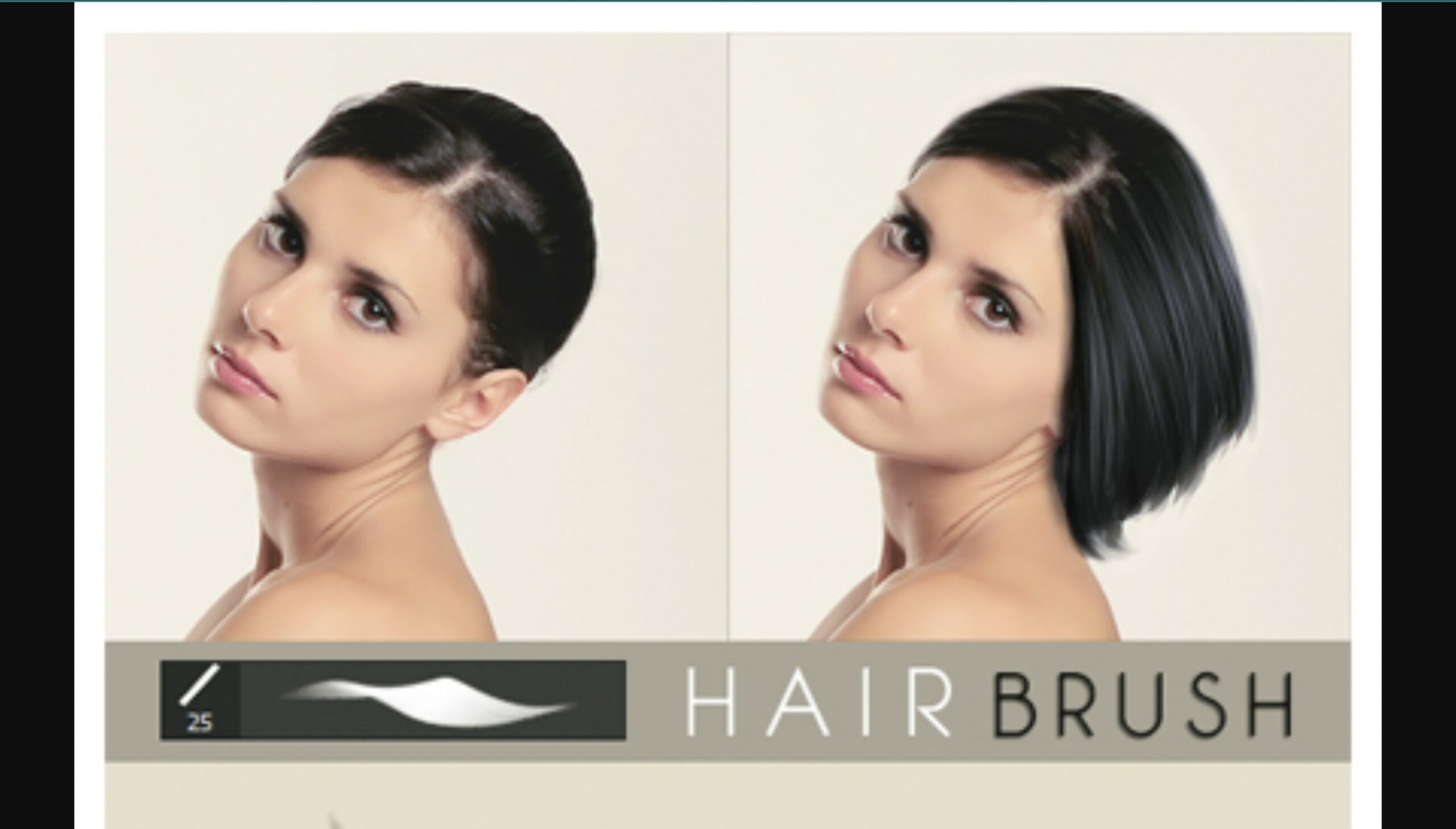 Check out this free brush that will help you paint hair in Photoshop without any hassle. It's extremely easy to use, and will become an indispensable part of your artist's toolkit in no time.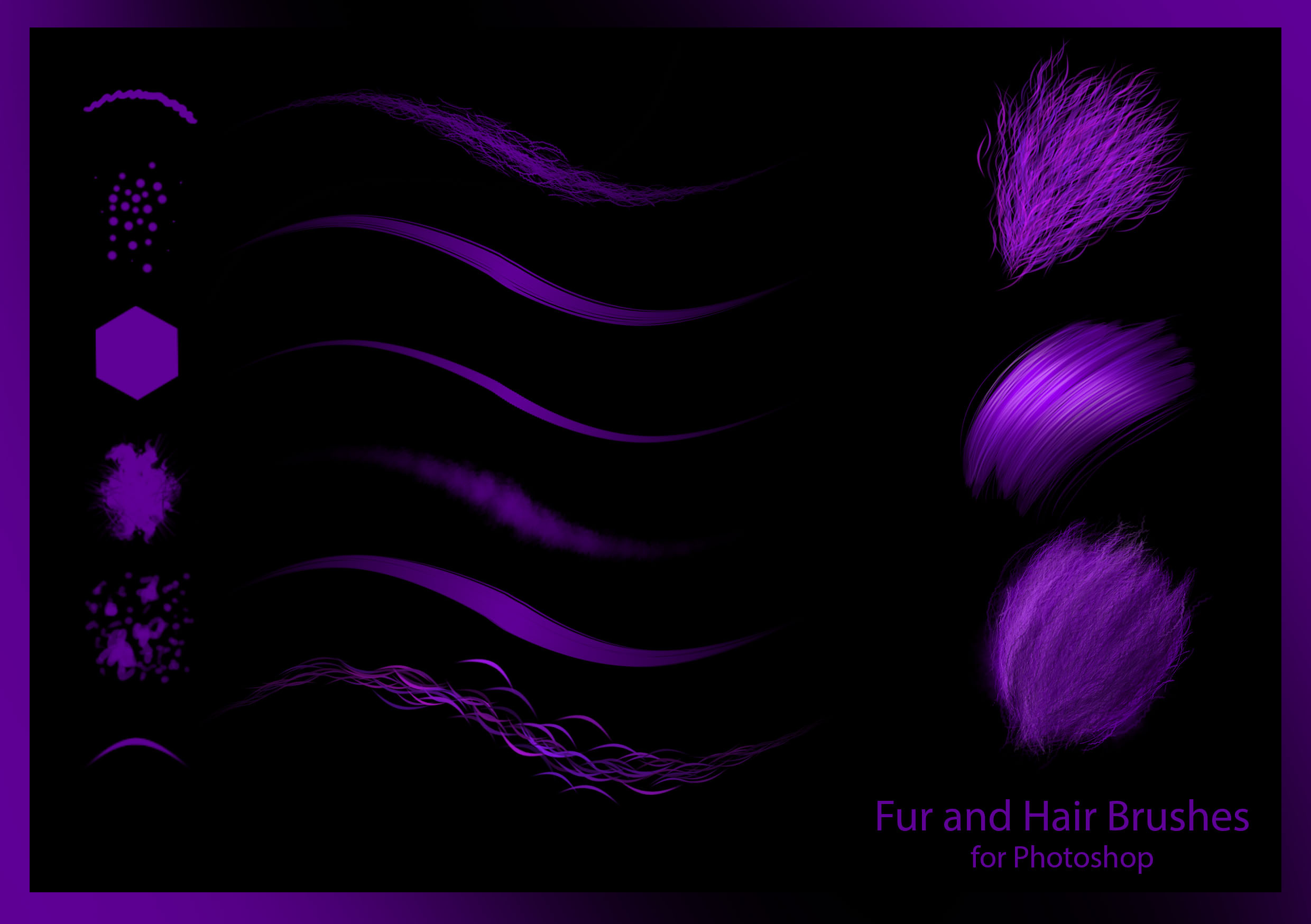 If you are looking for some free Photoshop brushes to paint hair and fur, you're in for a treat. Created with Photoshop CS6, these brushes allow you to try out unique combinations and produce super cool creations.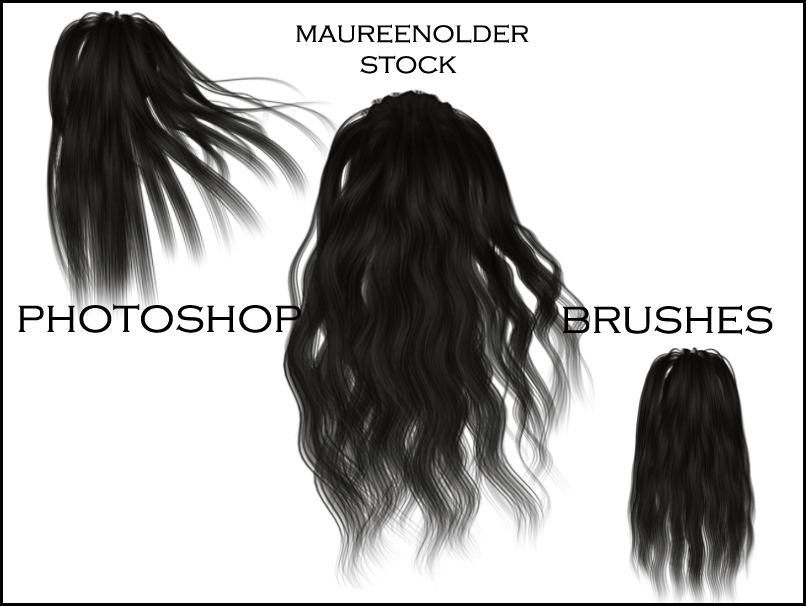 Here we have three hair brushes for Photoshop that can be used without having to spend a penny; amazing, right? Download them right away, or add them to your shortlist at the very least.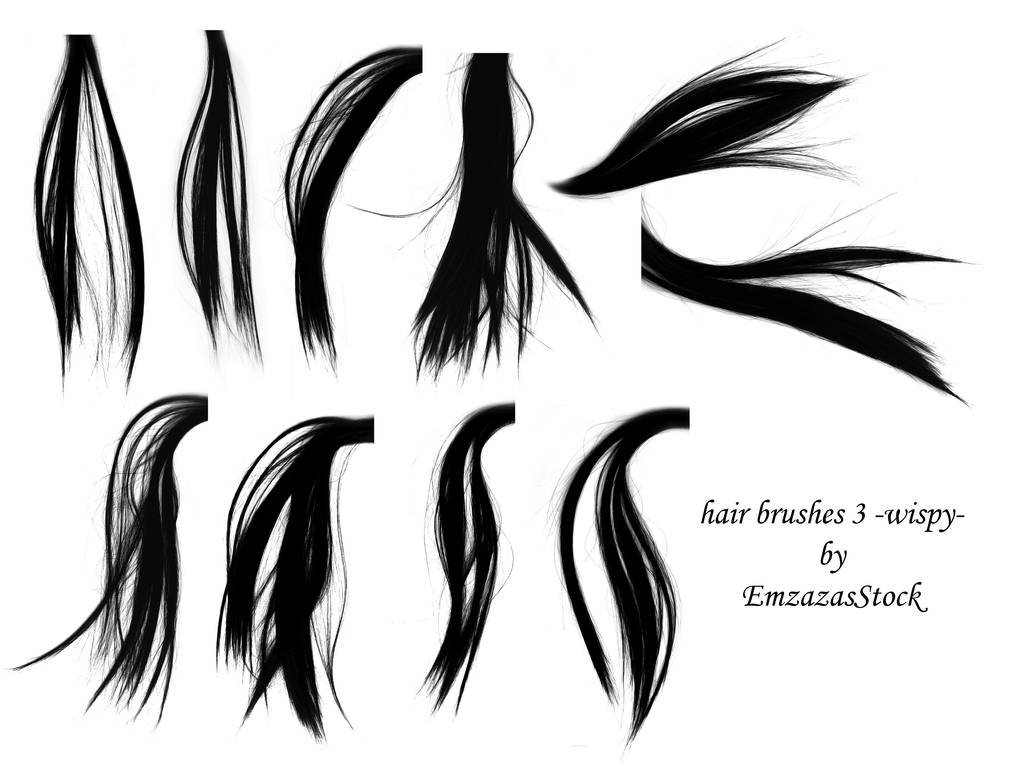 This pack contains 10 Photoshop hair brushes for free. You can now use these fabulous brushes for personal and commercial projects without spending any money. Check them out right now.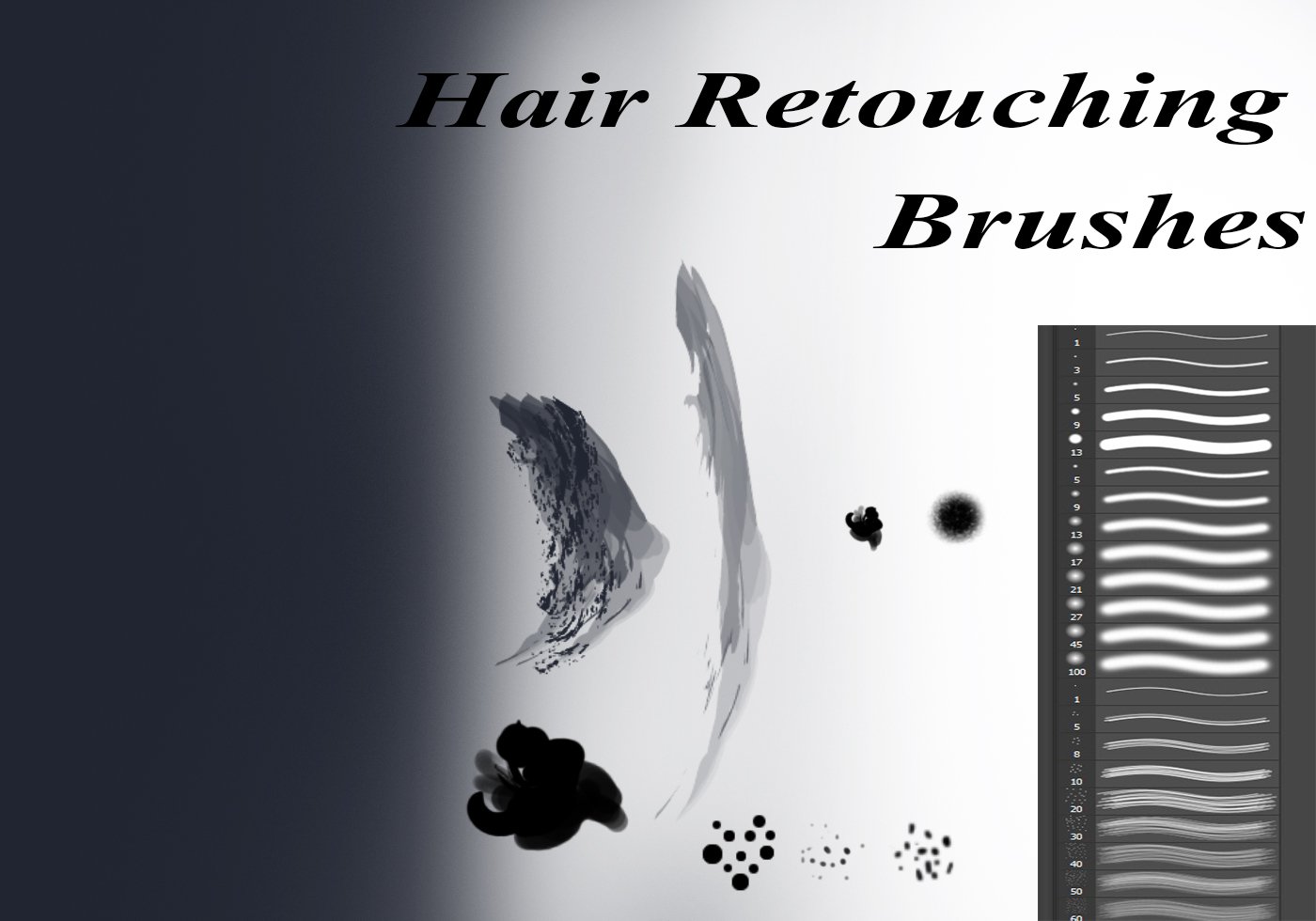 Here we have a fantastic set of Photoshop hair retouching brushes that will help you create remarkably unique hairstyles, and textures in no time at all. We recommend you give these brushes a shot or add them to your shortlist at the very least.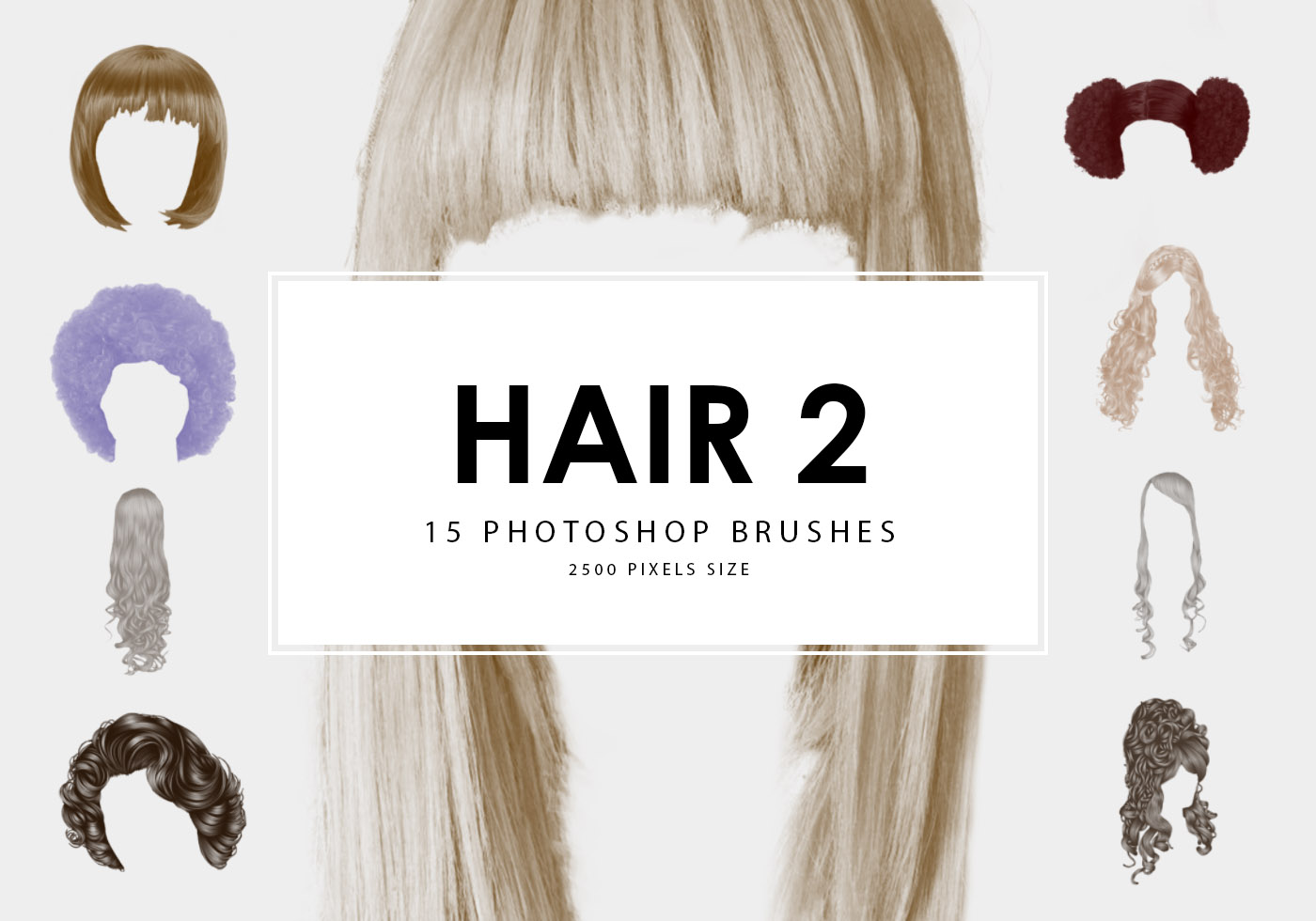 Whether you want your characters to have colorful hair or a strictly monotone style, this collection of Photoshop brushes will do the job for you. Inside the package, you'll receive 15 high-quality brushes, 2500 pixels size that will make the drawing process a piece of cake.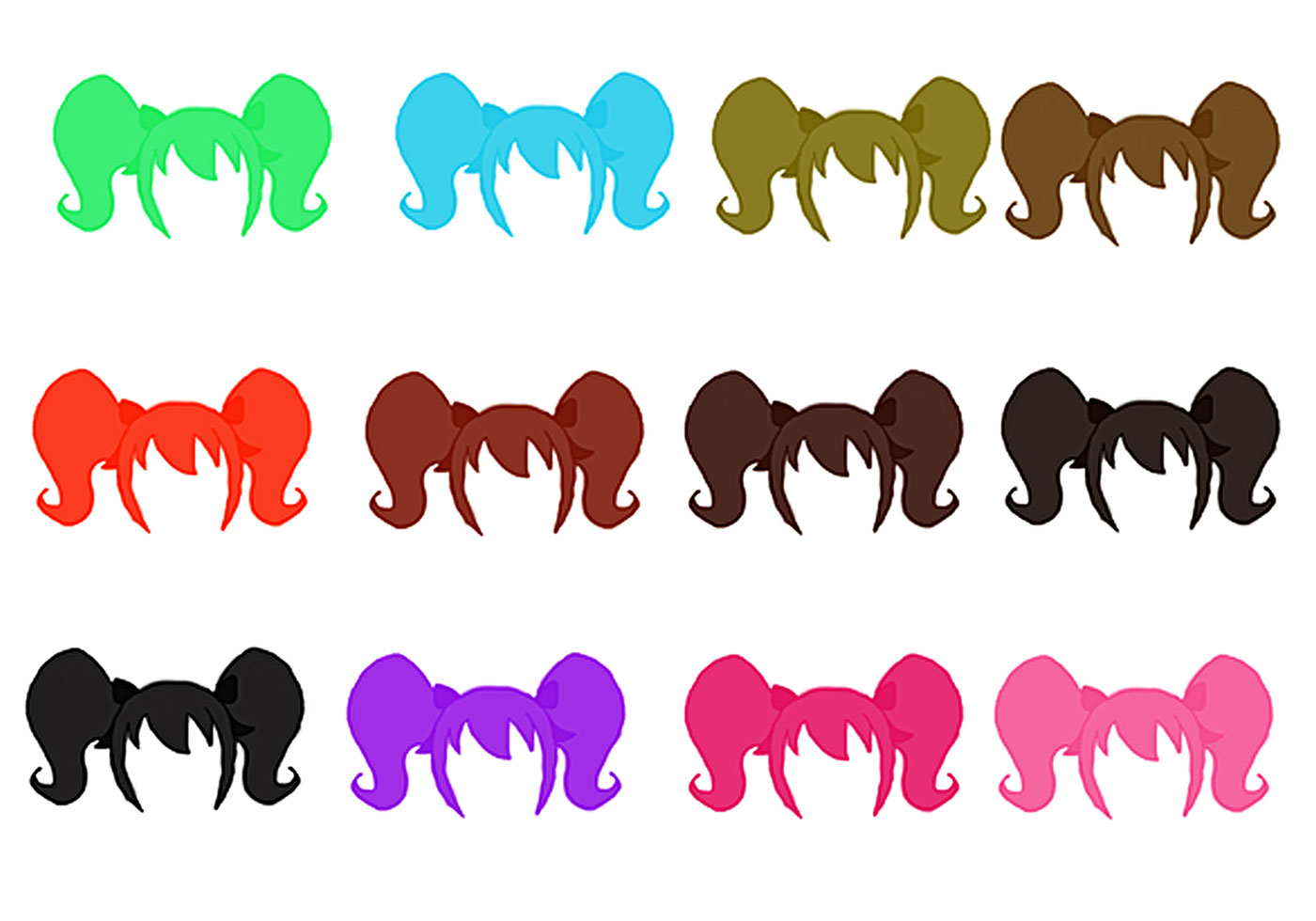 This Photoshop set consists of girl pigtails hairbrushes with bows in the hair. It's an excellent freebie that aims to give your characters a cute, and adorable look. The brushes are free to use for both personal and commercial projects.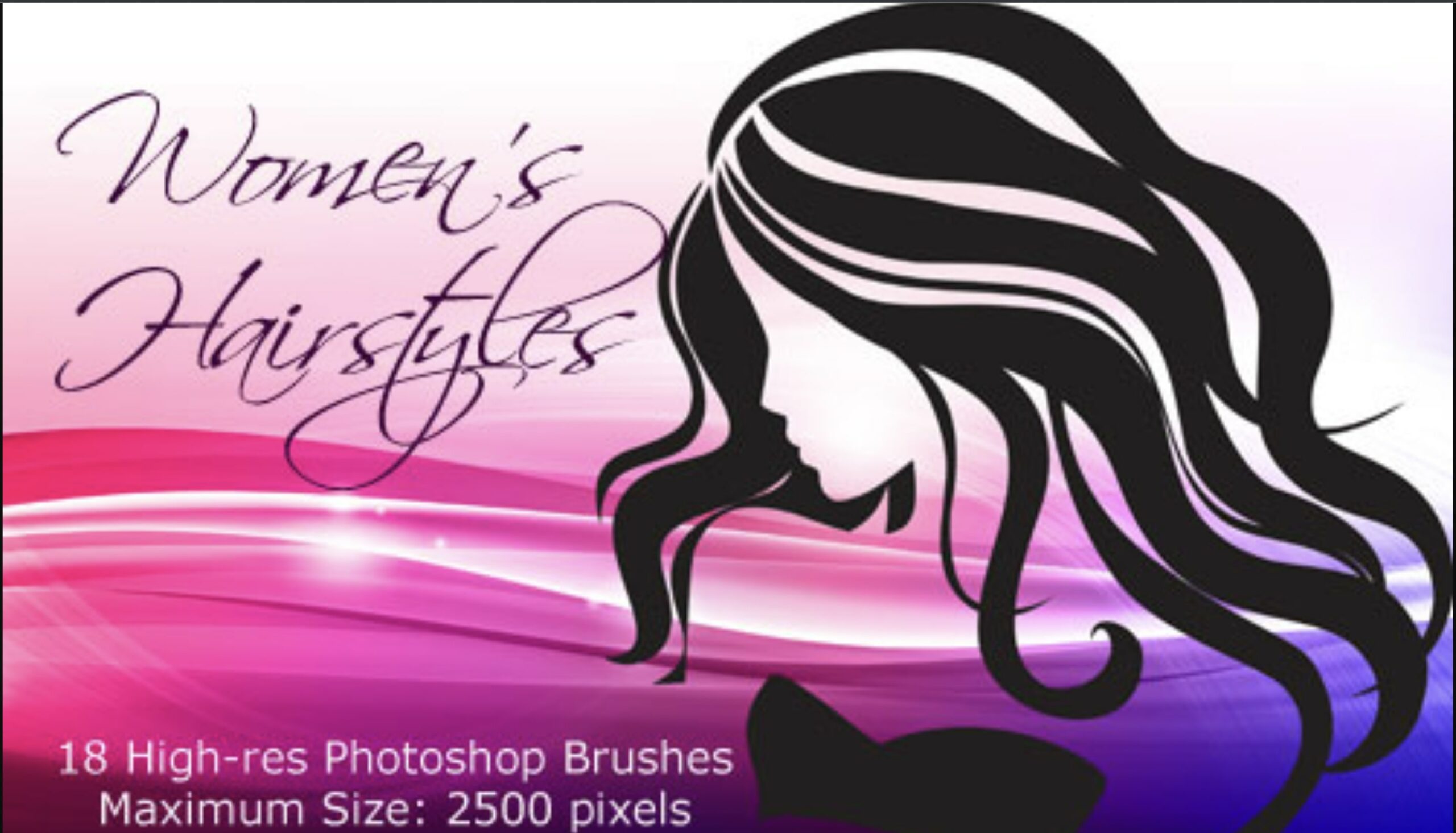 Fancy a set of different hair brushes, and cuts for women? Look no further than this Photoshop resource consisting of 18 hairbrushes, ensuring you are able to draw your female character's hair with utmost ease, and comfort. Grab the freebie right away!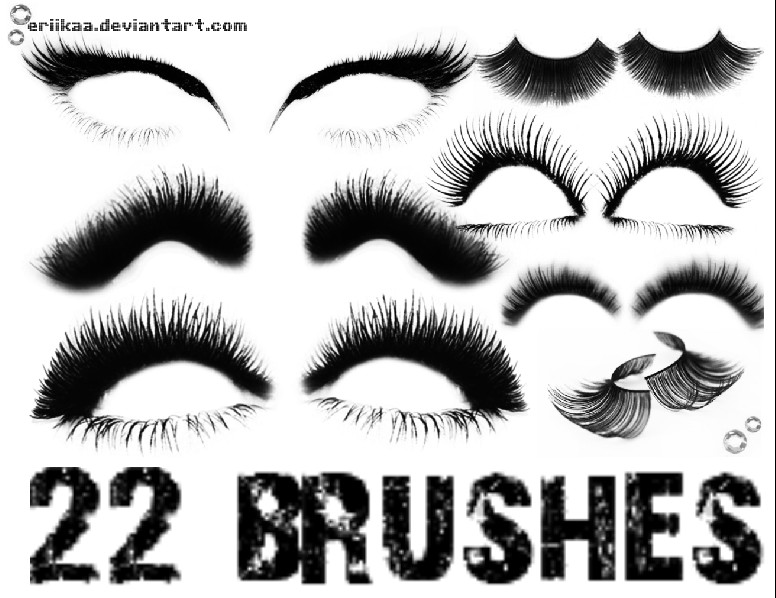 Check out this remarkably unique set of 22 Photoshop brushes that will help you draw eyelash hair in the easiest way possible. It's a crucial resource that will help you in many projects to come, and must be there in any digital artist's toolkit.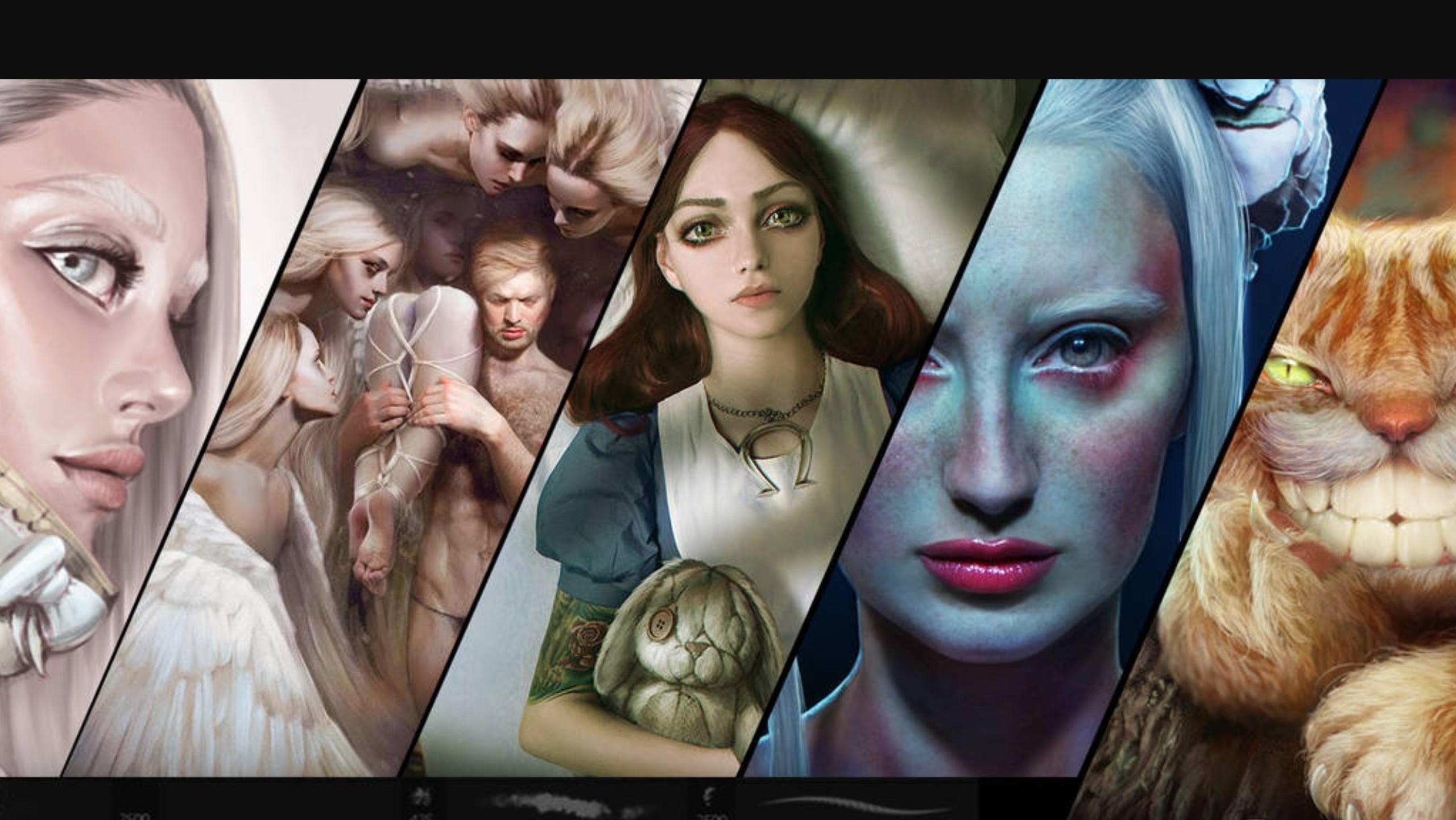 Omri's Brush Pack is a comprehensive collection of a wide range of hair brushes. Everything from fur, photorealistic, illustration, and fantasy, all genders, styles, and densities, the Omri's Brush Pack comes with enough options to always have a solution for your hair brush needs.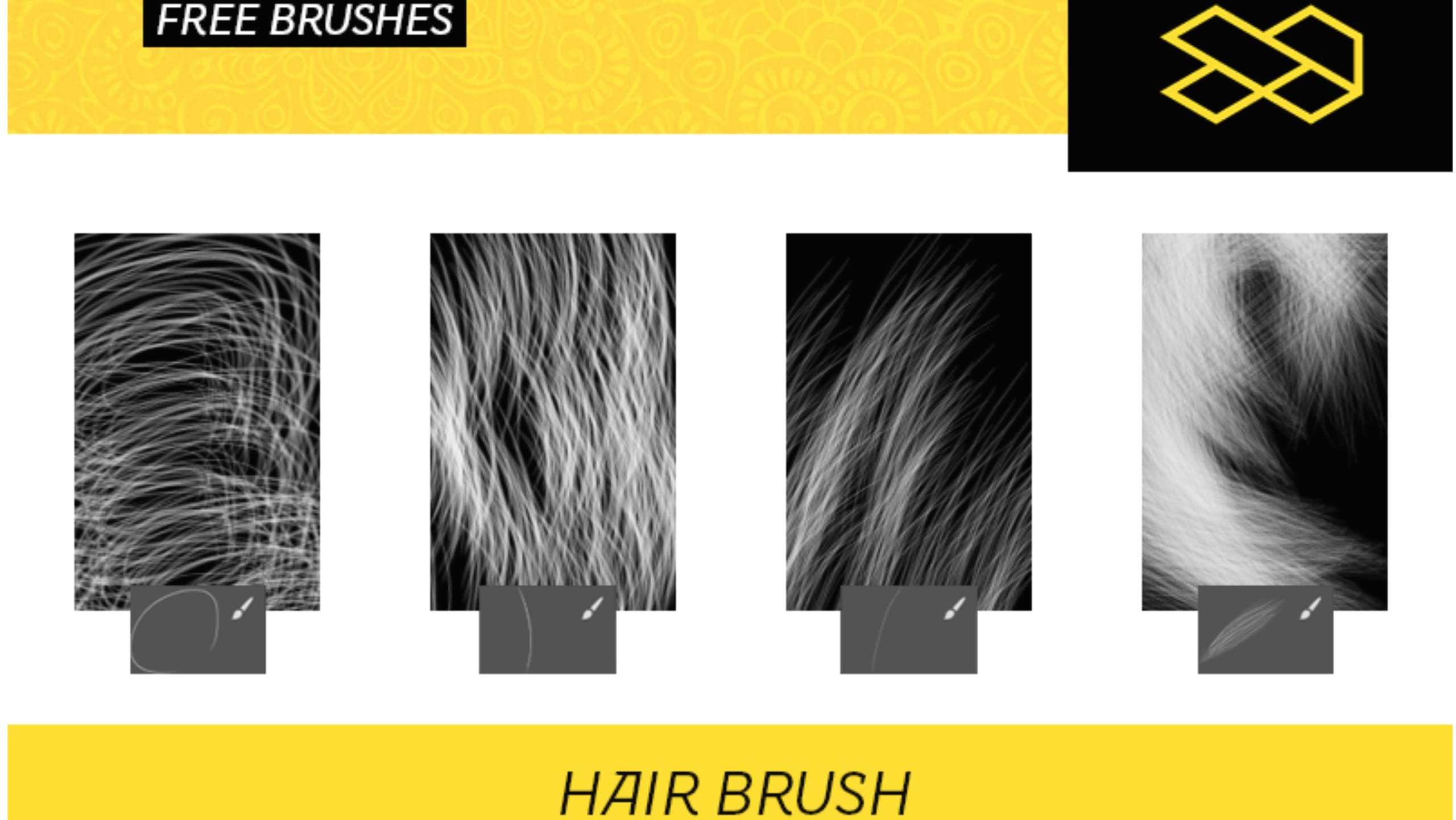 Next up is a collection of four minimalistic photorealistic hair brushes. Each brush is highly versatile, comes with its own overlay and grading options, and can be applied to both hair and fur brush requirements. The brushes are supported on all recent versions of Photoshop, and a wide range of other photo editing apps.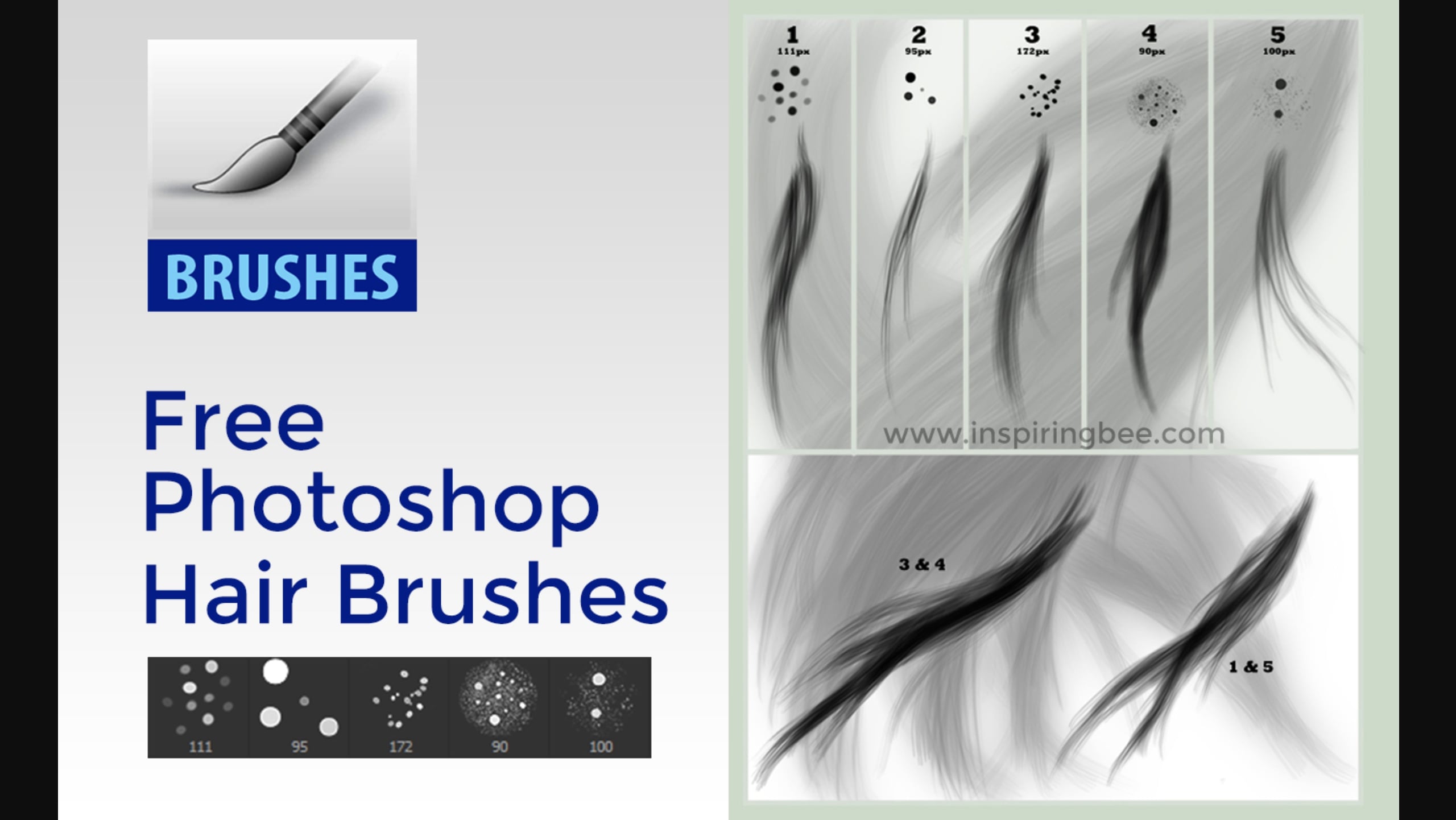 Para Vine is a pack of five uniquely crafted hairbrushes, each with its own iconic styles and strand designs. The brushes are designed by Para Vine, a professional artist, and provide easy-to-use functionality for a wide range of creative applications.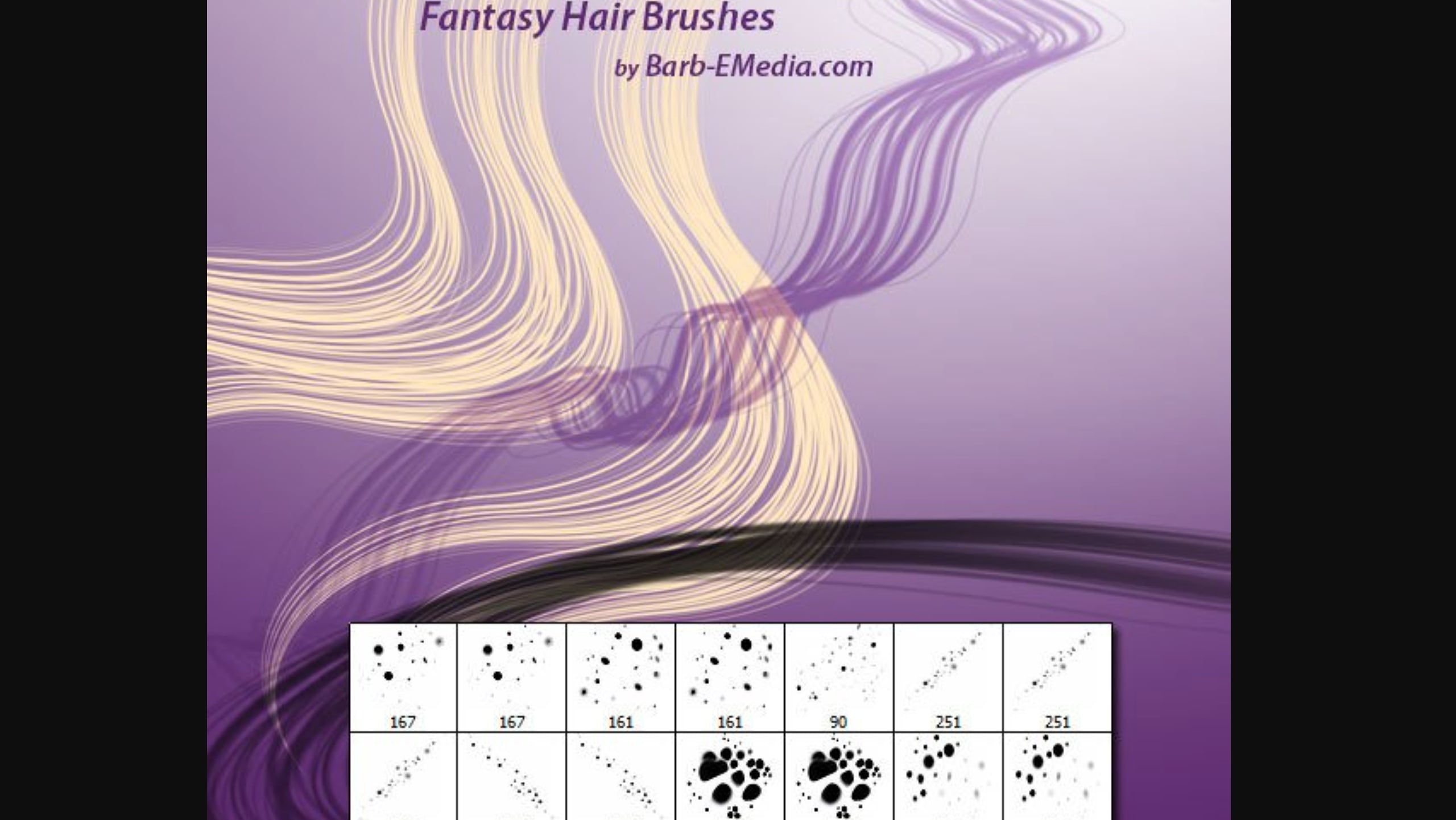 If you're working on a fantasy-styled visual project, then this collection of fantasy hair brushes is a perfect fit. Each brush has been designed to stick with the fantasy style, and comes with fourteen different brush-stroke styles that work for both genders and a wide range of hairstyles. Whilst a more advanced Photoshop hair coloring tool, the execution of these brushes is impressive in the right hands.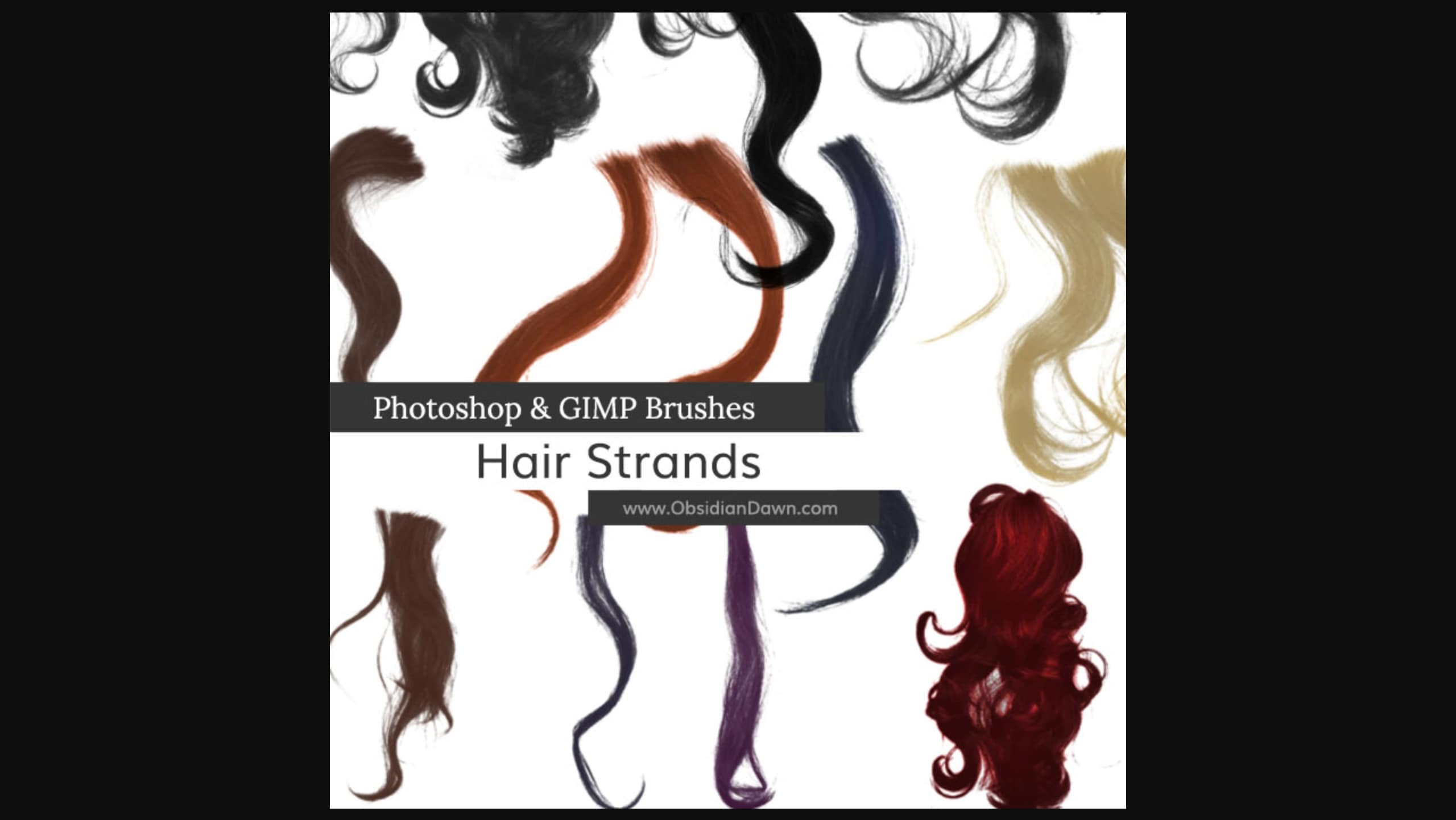 Wavy hair can be an incredibly frustrating style to get on the page correctly, due to its complex and intricate design. Thankfully, Wavy Hair Strands is a photoshop hair brush tool that takes a lot of that challenge away. It provides you with a collection of specially designed wavy hair brushes to make the process quick and simple.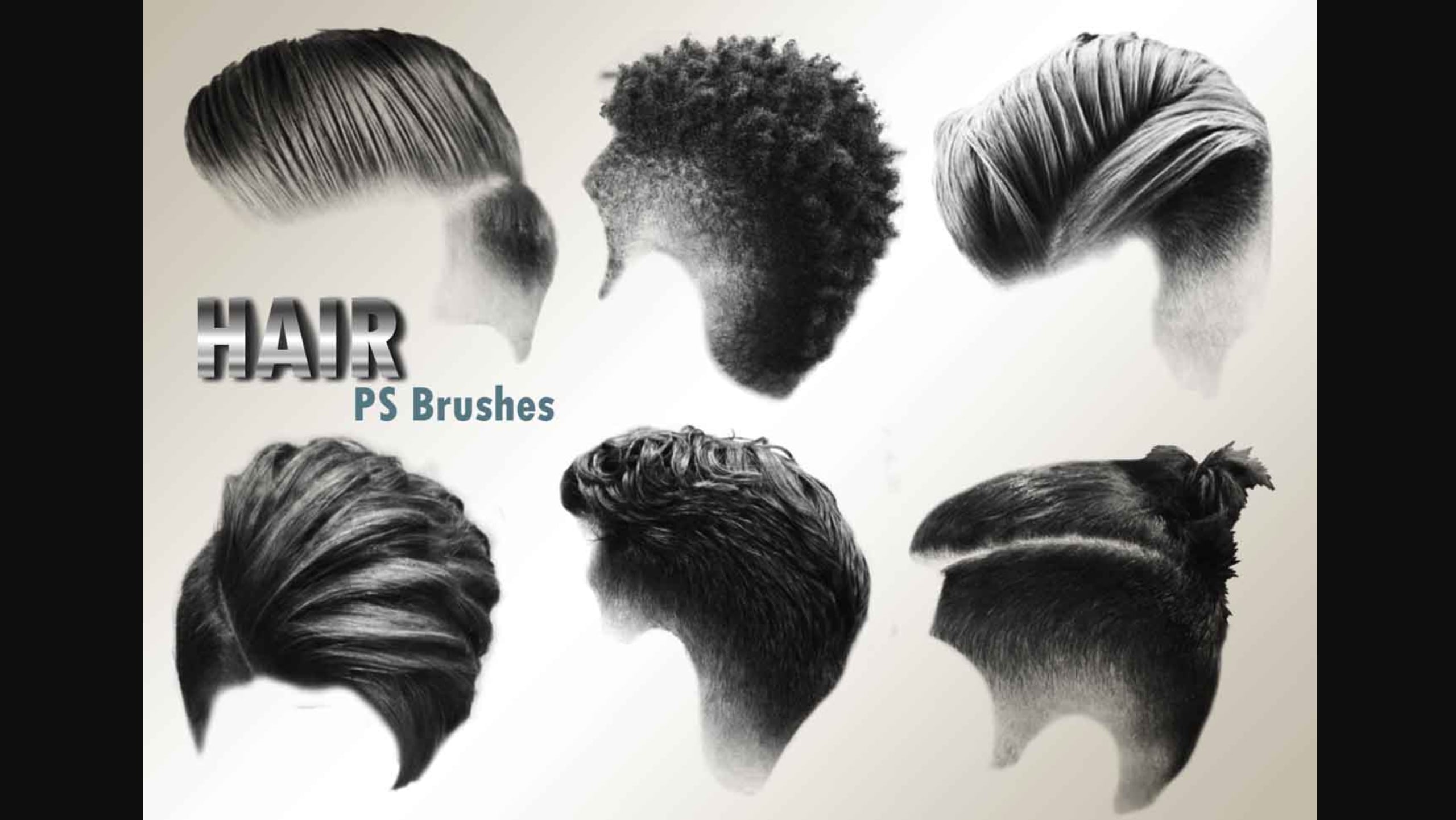 Looking for specific male hairstyle brushes? This package provides over twenty different high-resolution hair brushes, all designed around the male hair aesthetic. They come with a wide range of customization options, and styles to help you capture the exact male hairstyle you're looking to create.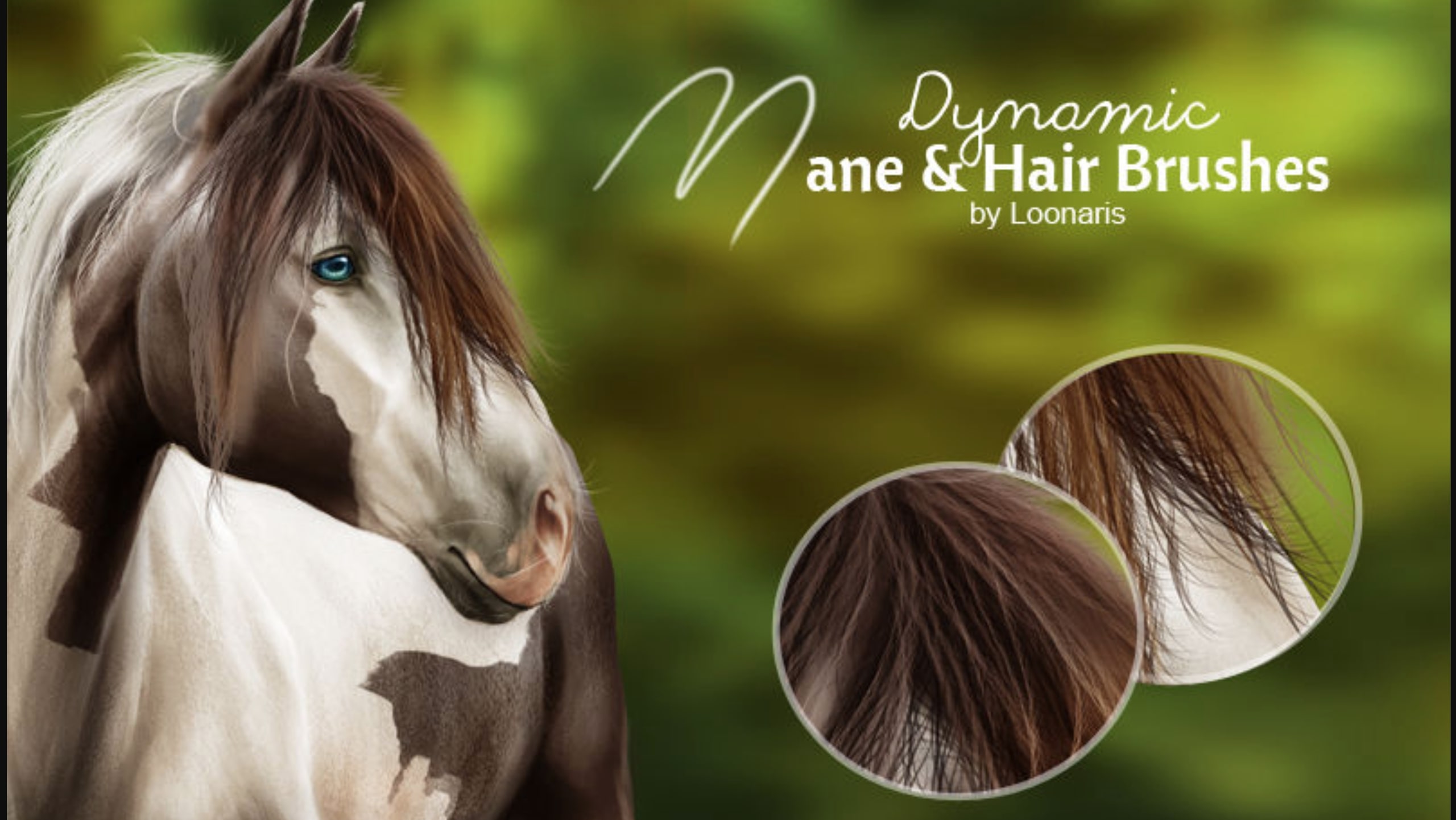 When it comes to creating the perfect horse mane, many typical Photoshop hair brushes designed for human hair will not be able to capture the correct texture that horse hair has. This is where Dynamic Mane comes in, a collection of hair brushes specifically designed for tailoring horse hair.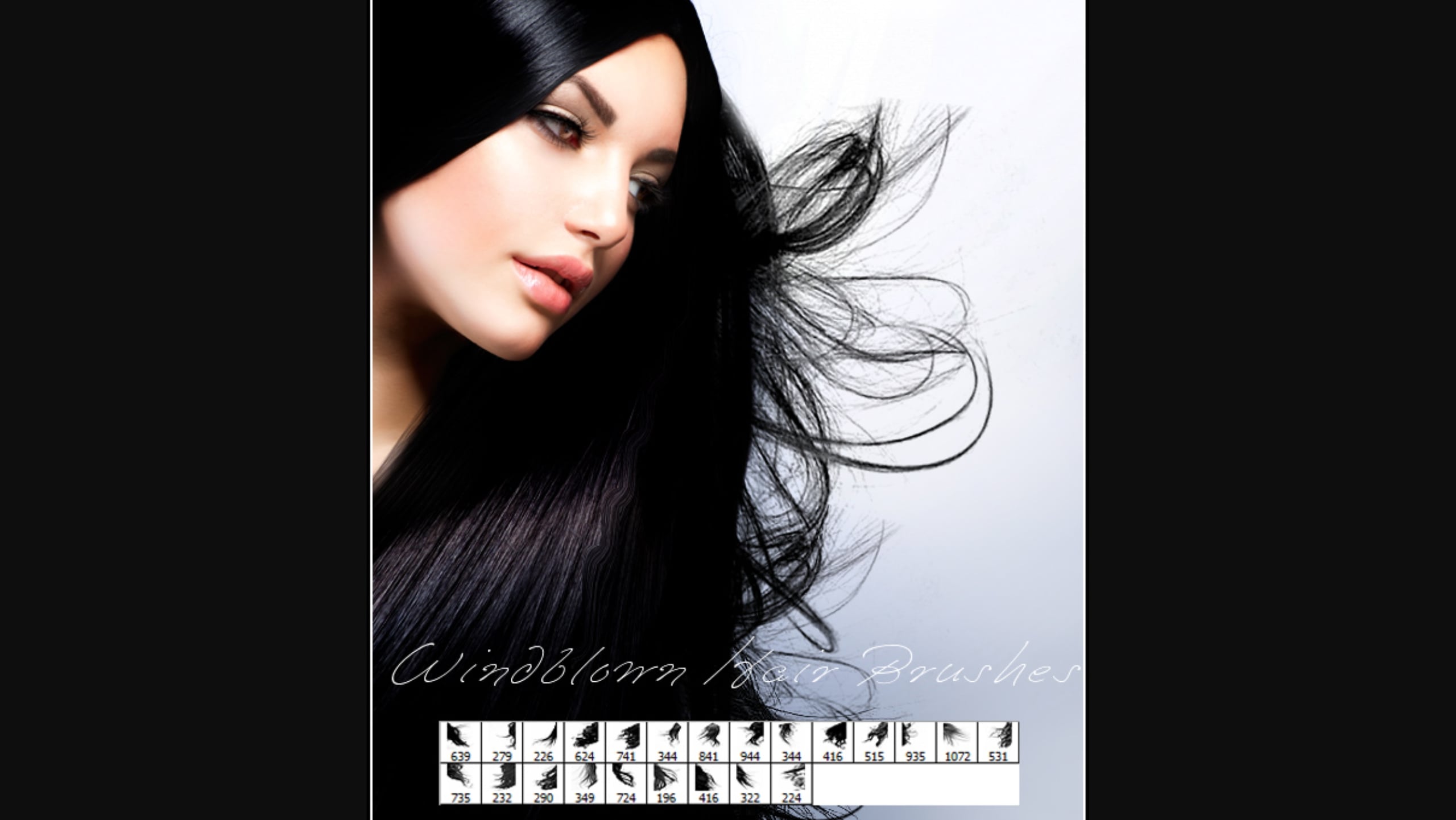 If you're looking for an extensive kit of hair brushes for a wide range of illustration purposes, the Windblown brush pack has you covered. With twenty-three unique brushes in the package, each expertly designed for illustration applications, you won't have to ever wonder how to draw hair photoshop.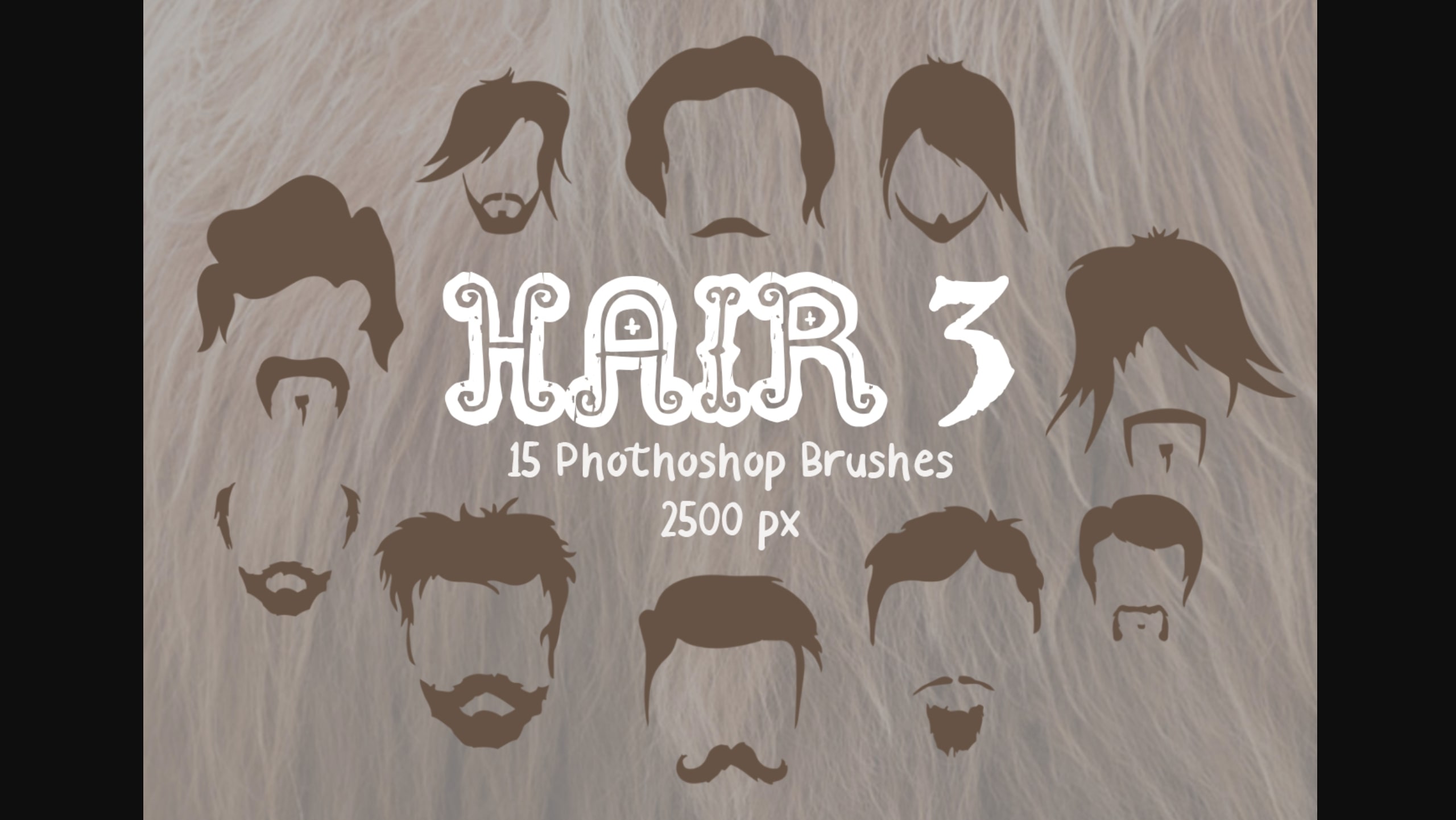 Hair Three is a simple collection of fifteen different Photoshop hair brushes, each with a male hair style focus. These brushes are a great choice for beginners, as they come with simplistic styles and easy-to-use overlays that can be customized with minimal effort.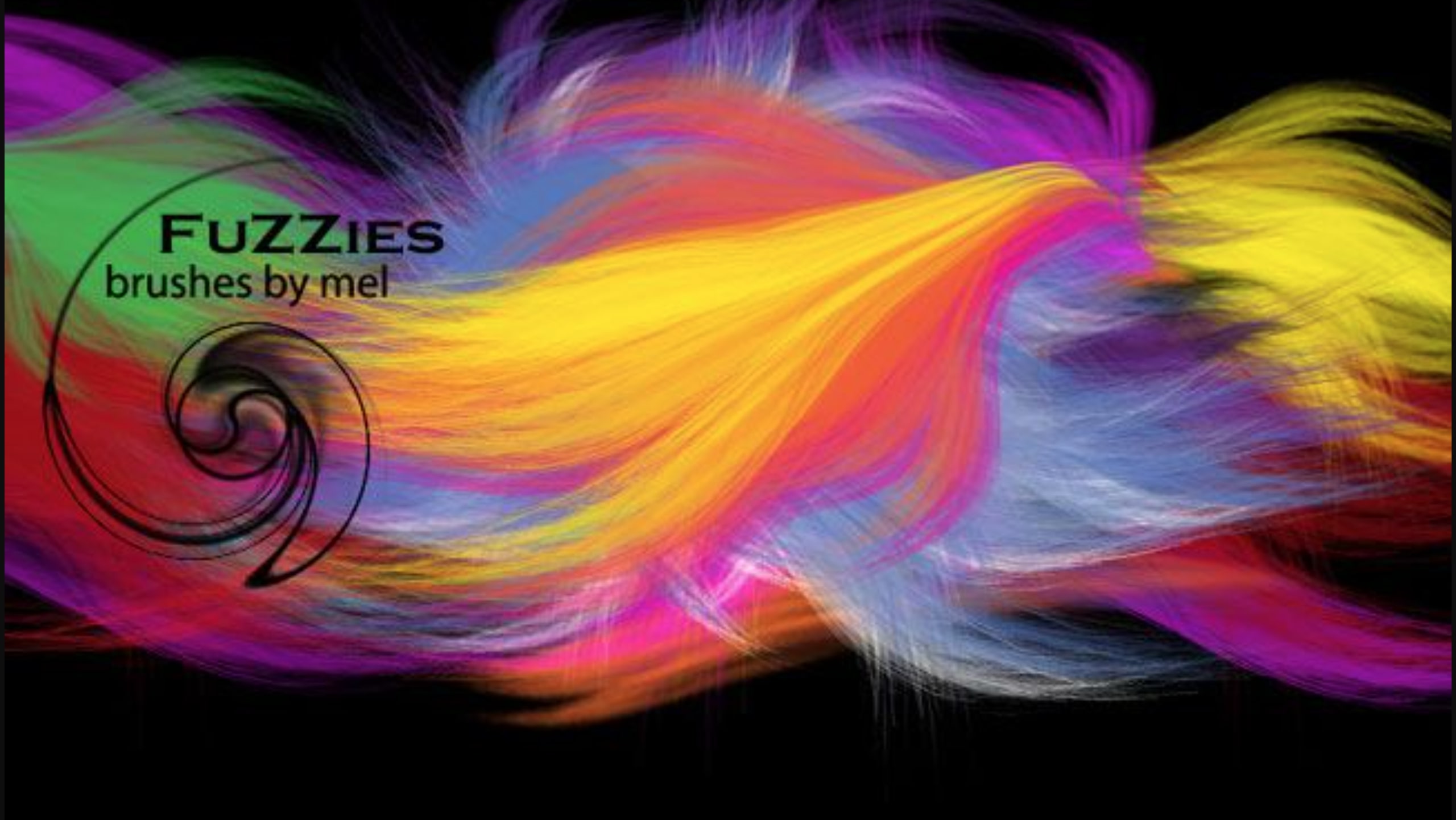 Fuzzies is a collection of seven different hair brushes, each designed to bring out that fuzzy fur aesthetic. The brushes are simple and easy-to-use, each with its own iconic fuzzy fur style. A great choice if you're looking to touch up a picture of your furry friend, or another animal styled art.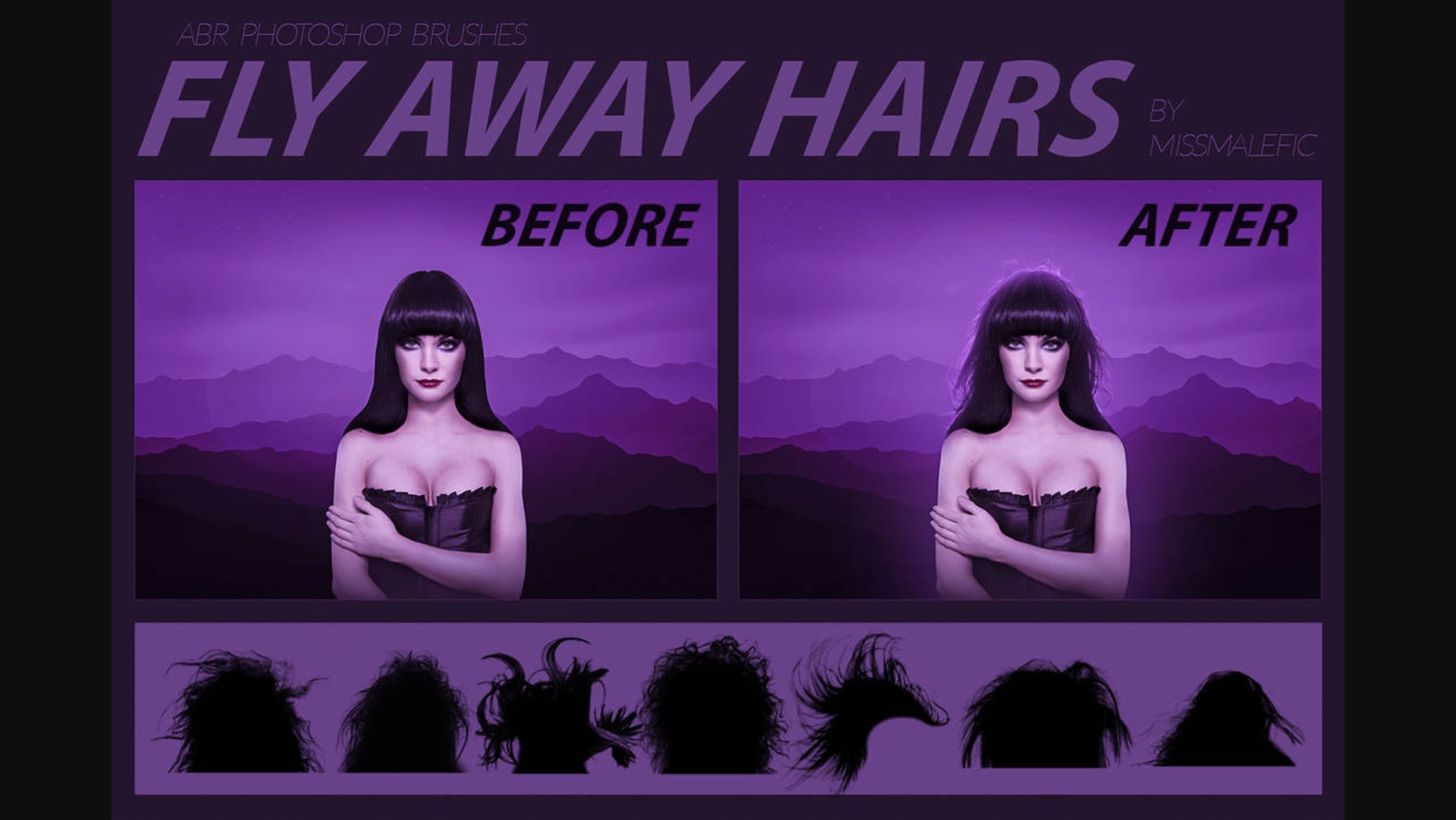 Fly Away Hairs is a package of photoshop hair brushes designed to provide you the aesthetic of hair moving with the wind. Each brush is fashioned with that iconic wild messy style and will transform a perfect head of hair into a beautiful nightmare with ease.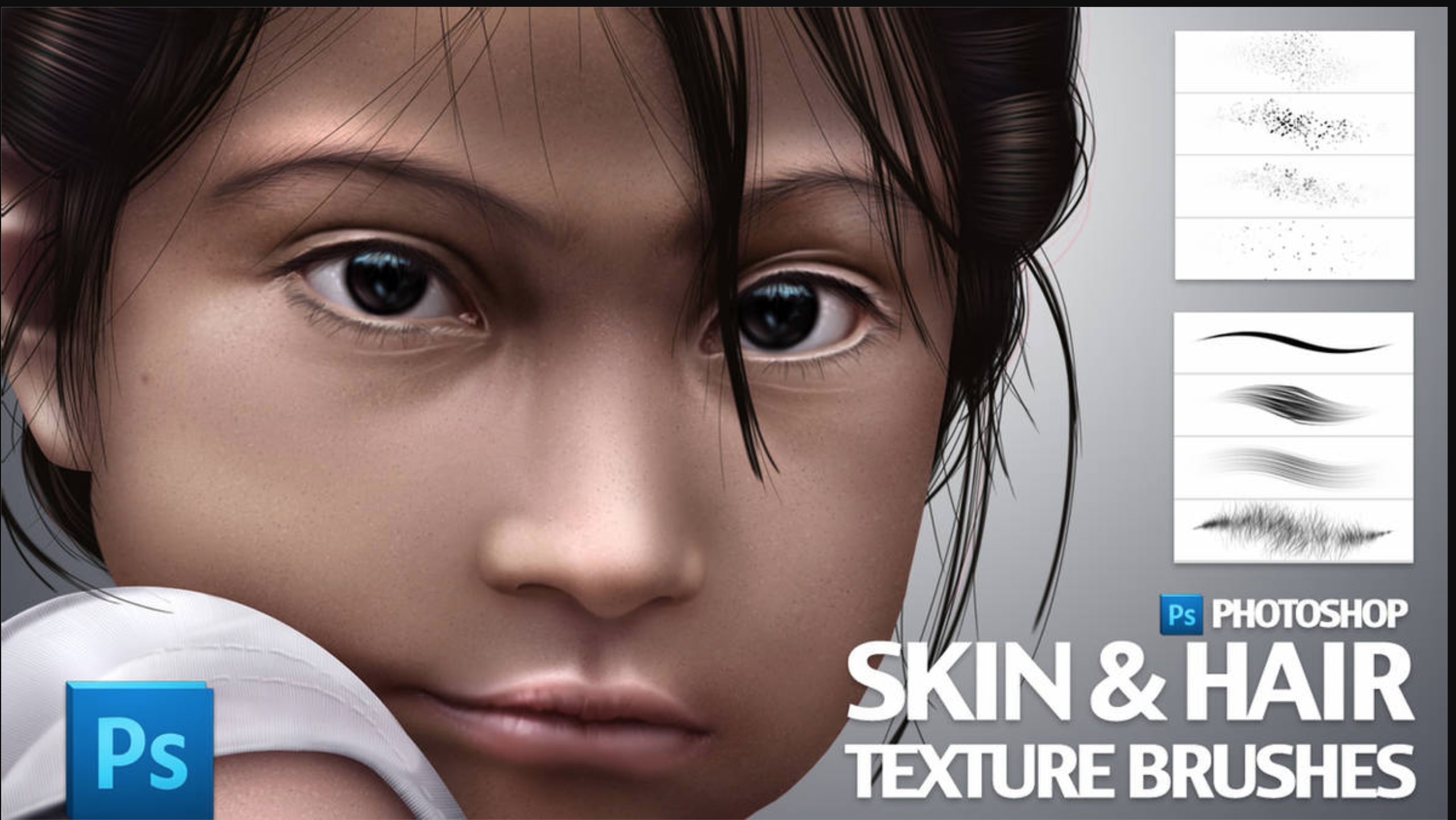 Next up is an expansive collection of different photoshop hair brushes containing both skin and hairbrushes. The set is simple to use and comes with a minimalist style. It's a great choice for beginners looking to apply their first photoshop hairbrush.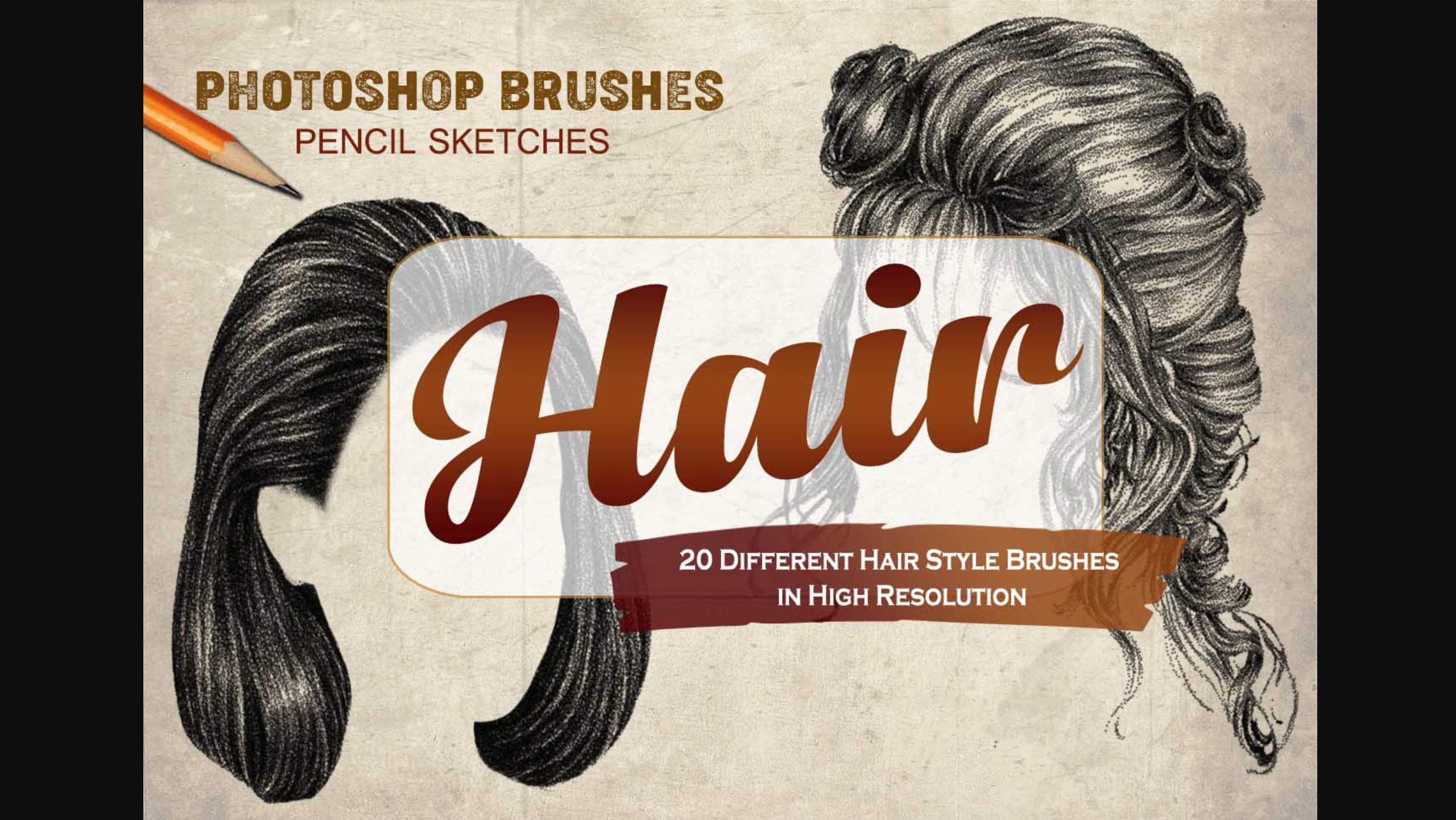 Crafting a beautiful head of hair is a challenge and one that is even more difficult when it comes to the complexities of female hair. Thankfully, the Female Lush Hair Vol.1 package provides you with twenty different hair brush solutions to help make the task a little easier.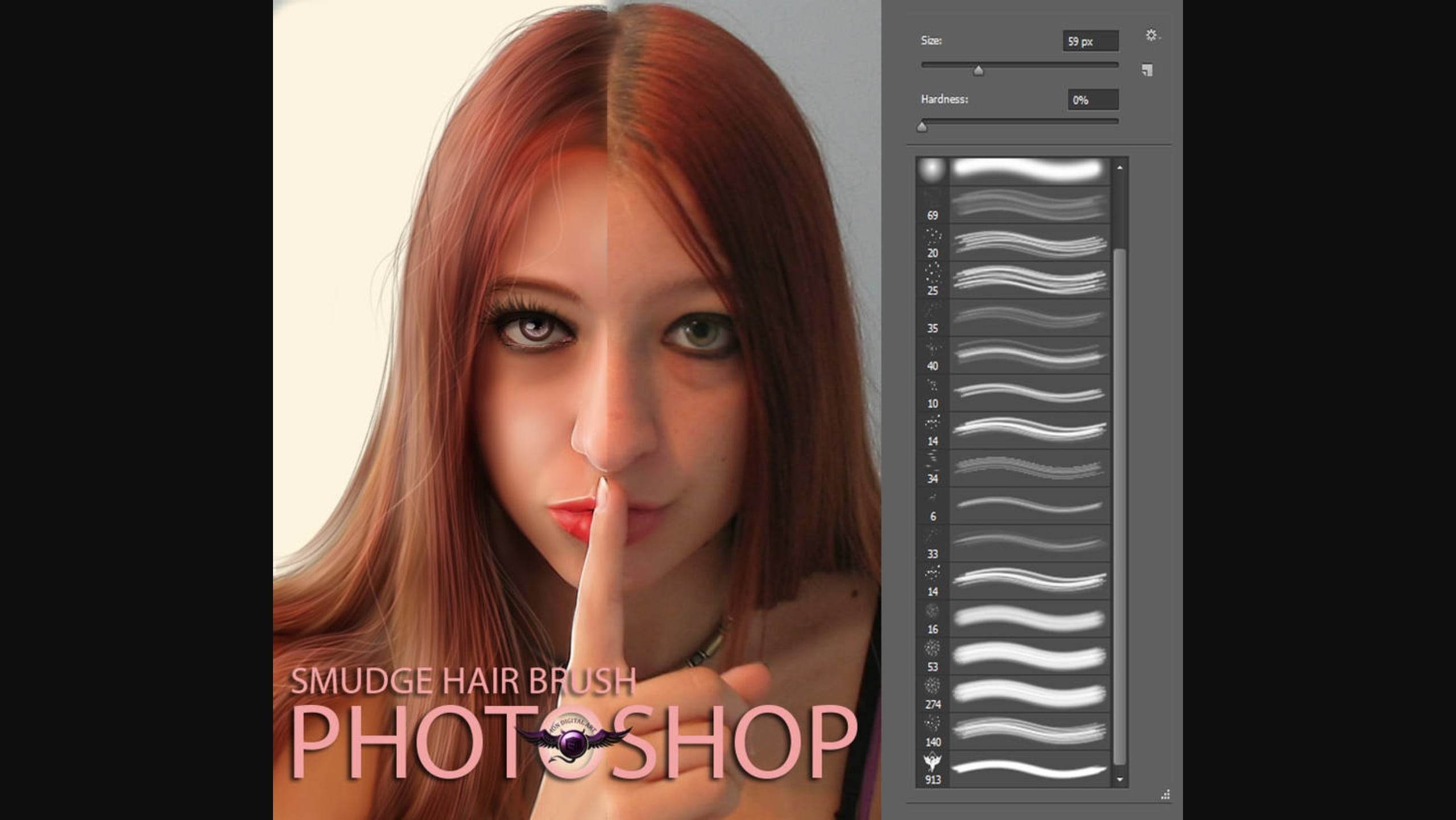 Not all hair brushes need to hit that photorealistic aesthetic. The Smudge Hair Brush is a collection of twenty different brush styles to help you bring that painted style to the page. Each brush will work well on both illustrations, and photos, providing an impressive finish.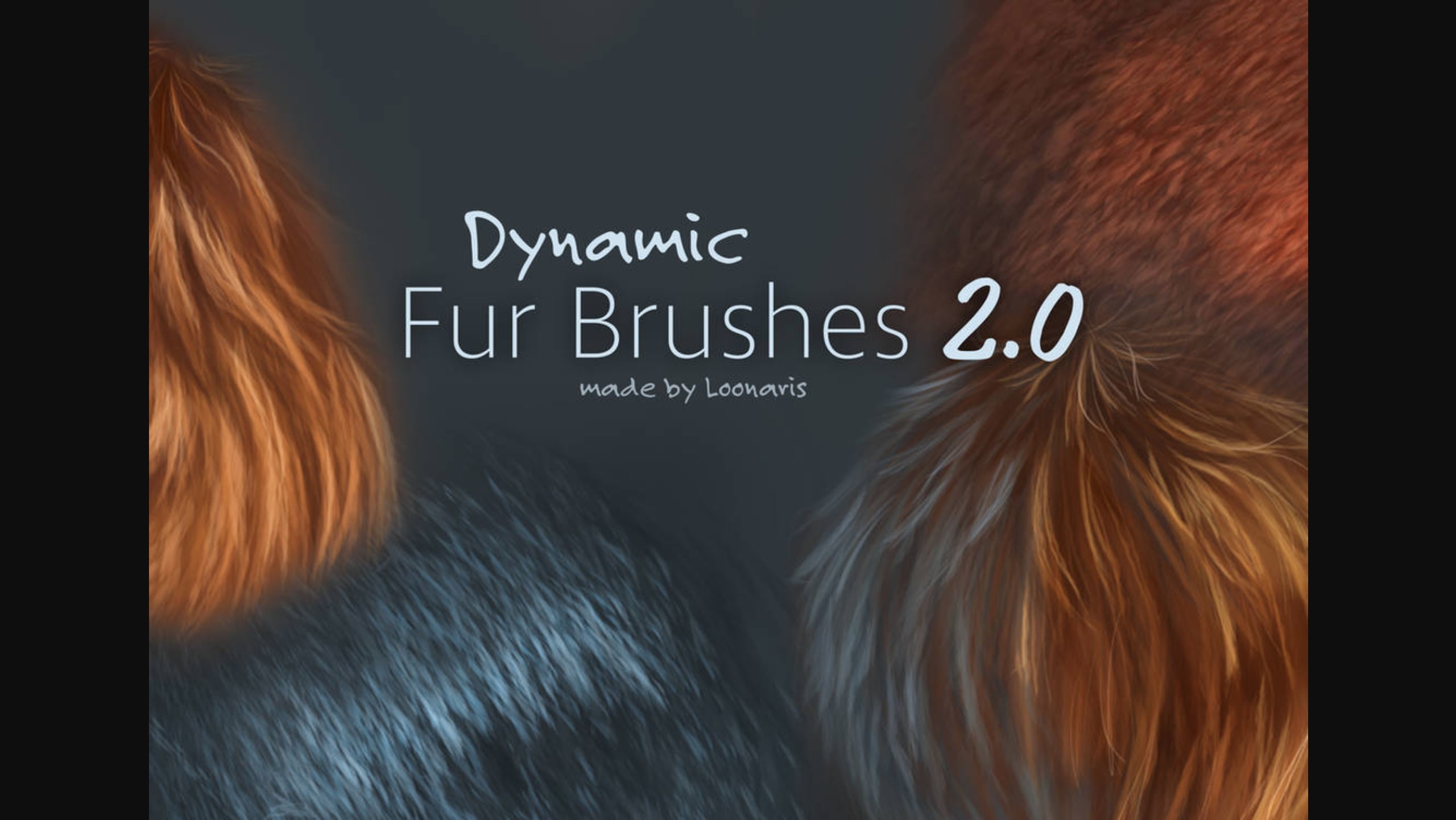 Fur can be an incredibly difficult style to nail right and isn't anything like typical human hair. It's for this reason exactly that Dynamic Fur was created, providing a range of fur-specific brushes that help to bring a realistic fur style to the page.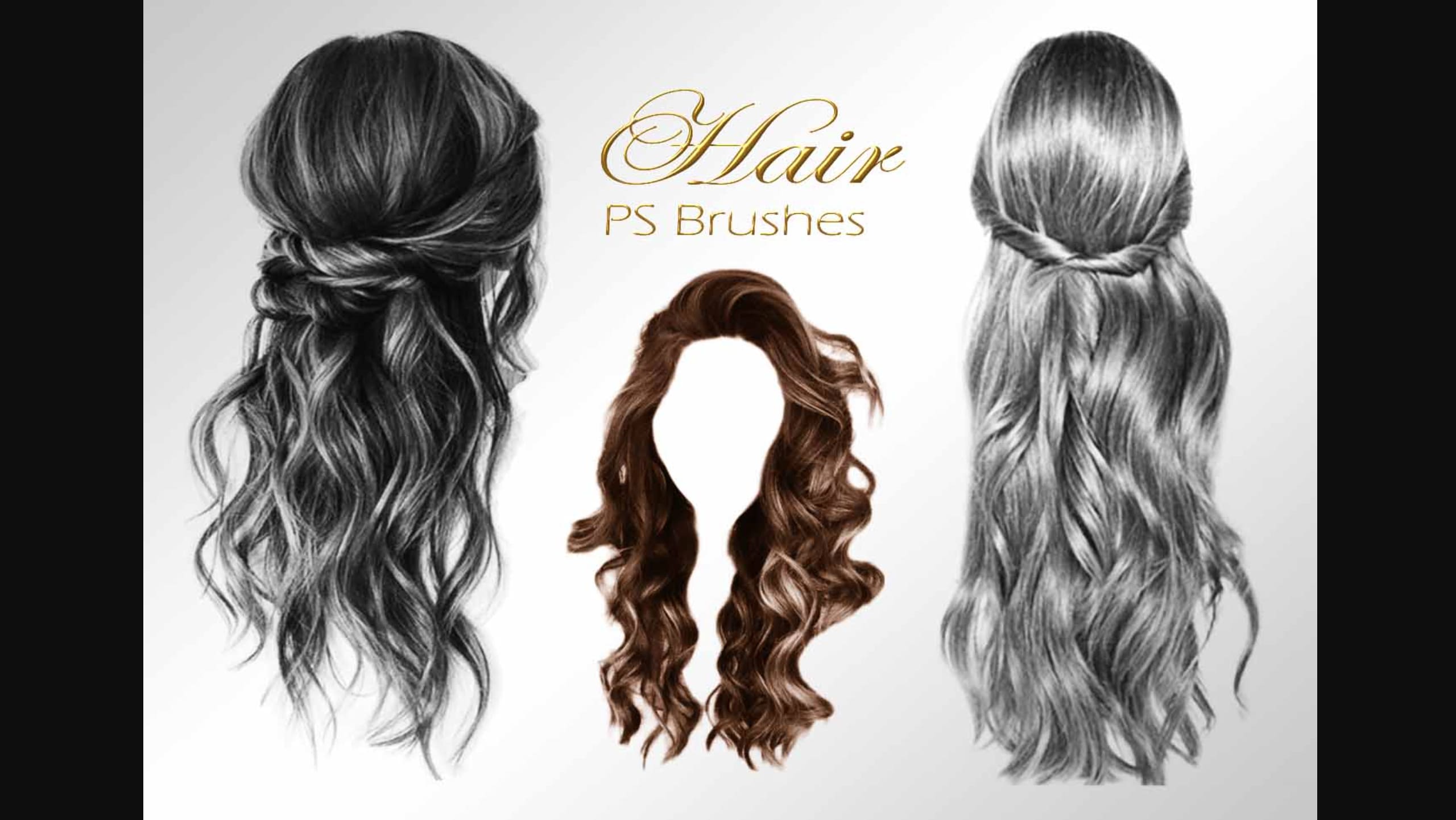 This package provides a range of twenty uniquely crafted female hair brushes, each designed to be used for longer hair, providing that level of density and quality all the way down. An easy-to-use and simple Photoshop brush that will have you crafting long locks of hair with ease.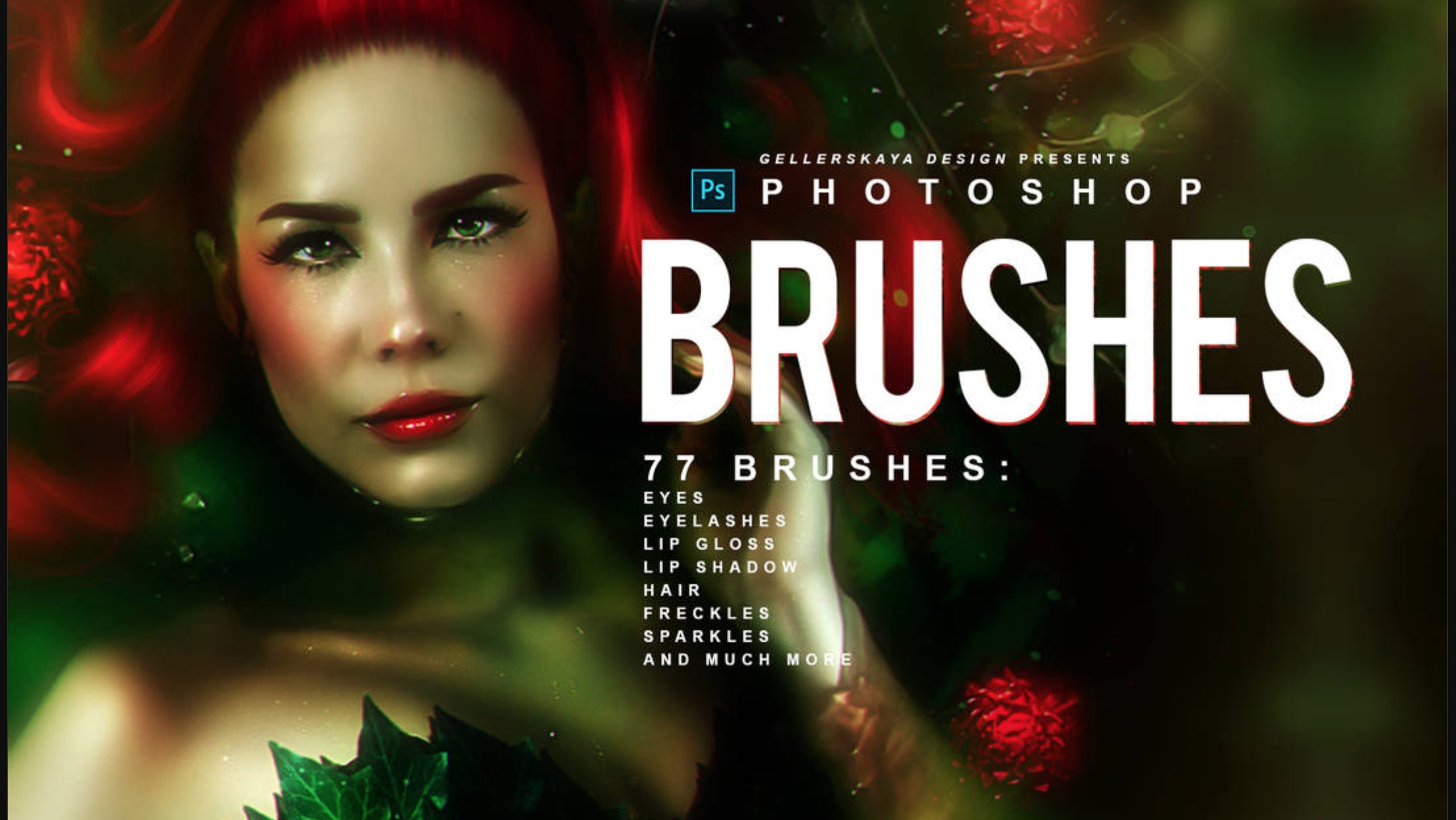 Looking for a complete set of makeup brushes including hair, eyes, eyelashes, lip gloss, and many more brushes? We have a collection of brushes for you, each with a basic overlay design that makes them easy to apply. The package comes with seventy-seven different styles, covering a wide array of makeup styles you'd expect to see.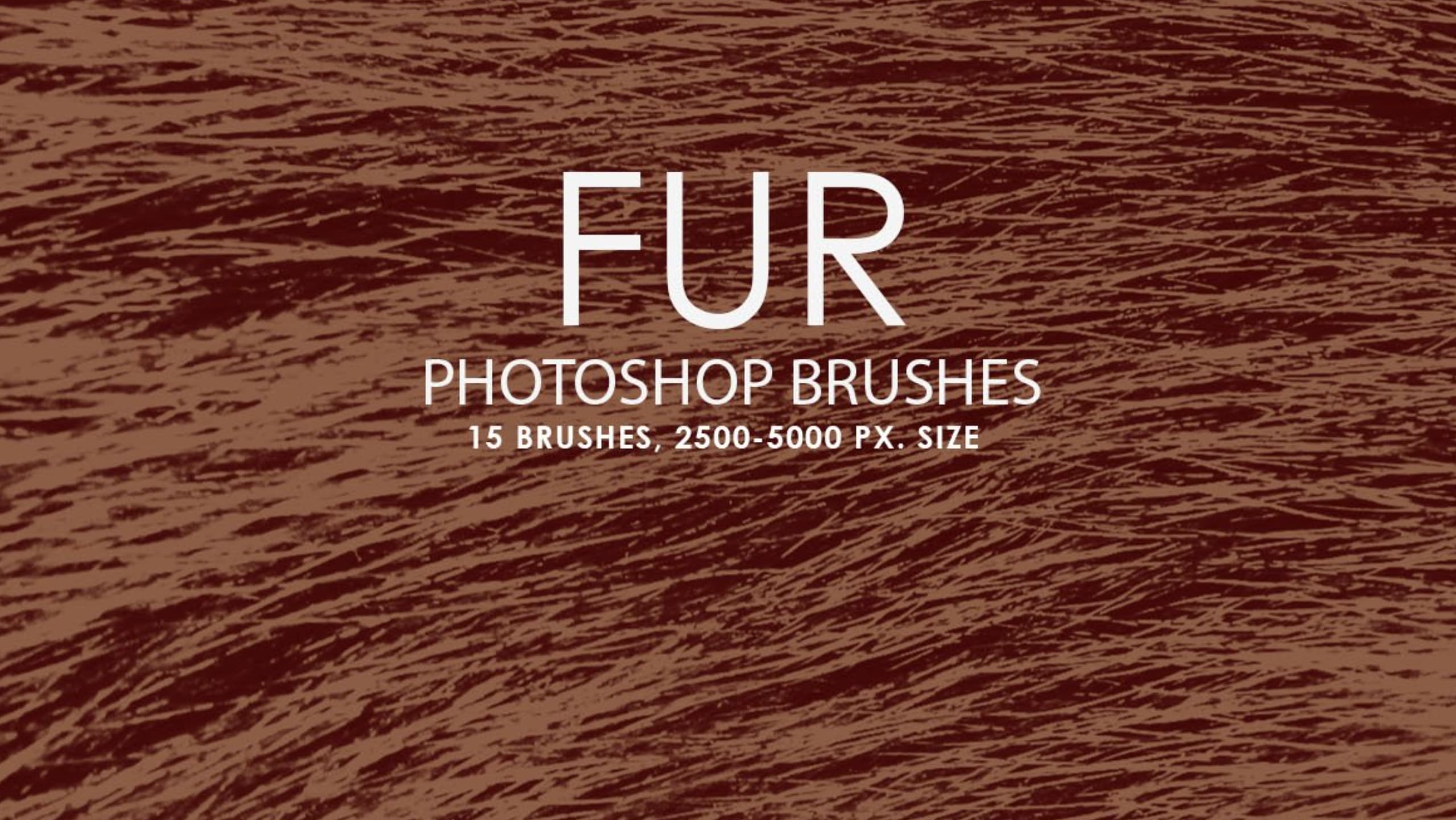 This option provides you with a basic Photoshop hair brush that allows you to create photorealistic fur with ease. Everything from dog hair, cat hair, to horse hair, this freebie has you covered.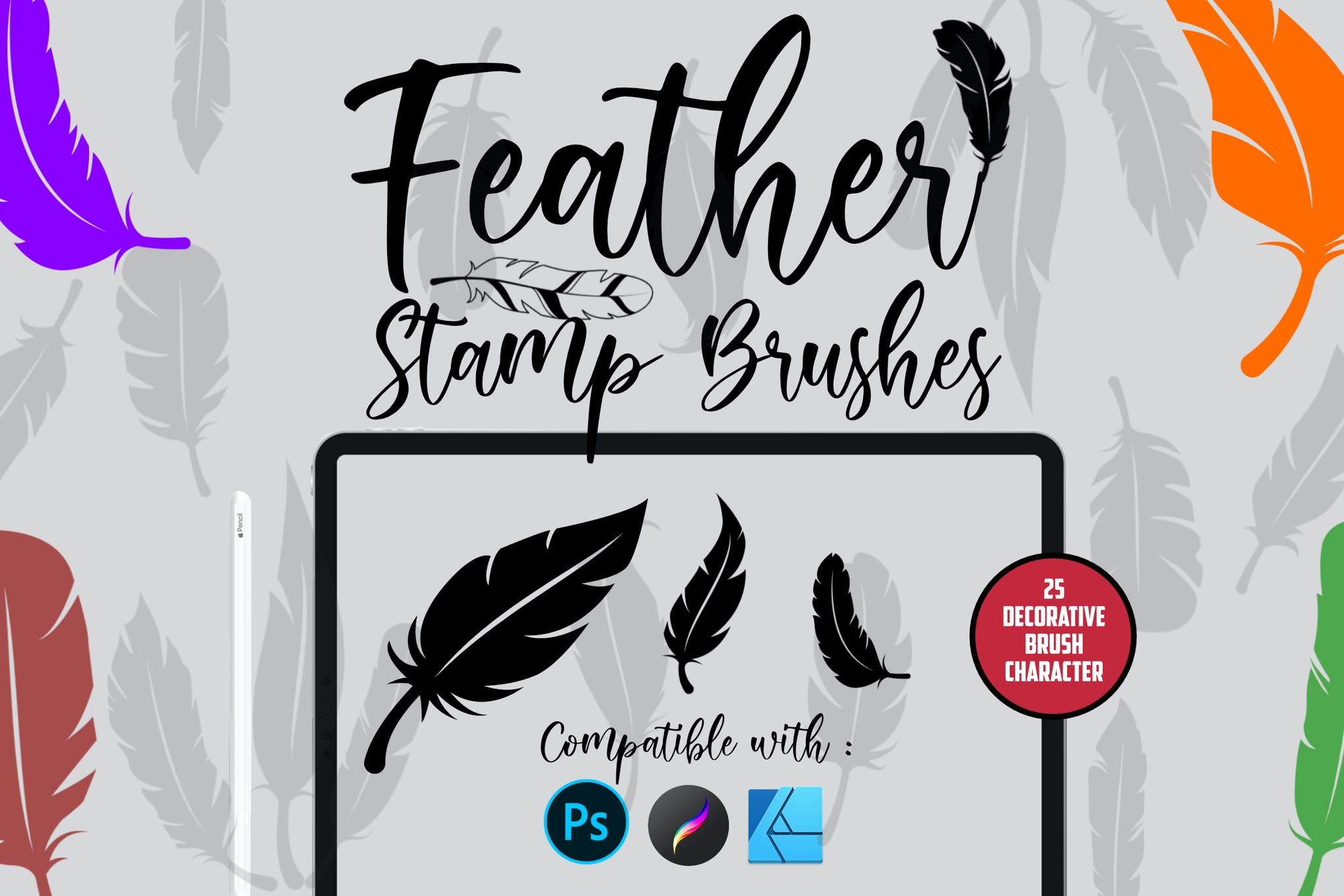 This pack has a variety of different kind of shapes to make a pattern design with a cactus theme or even making an ornament for your design. it's very easy to use and makes your design good-looking.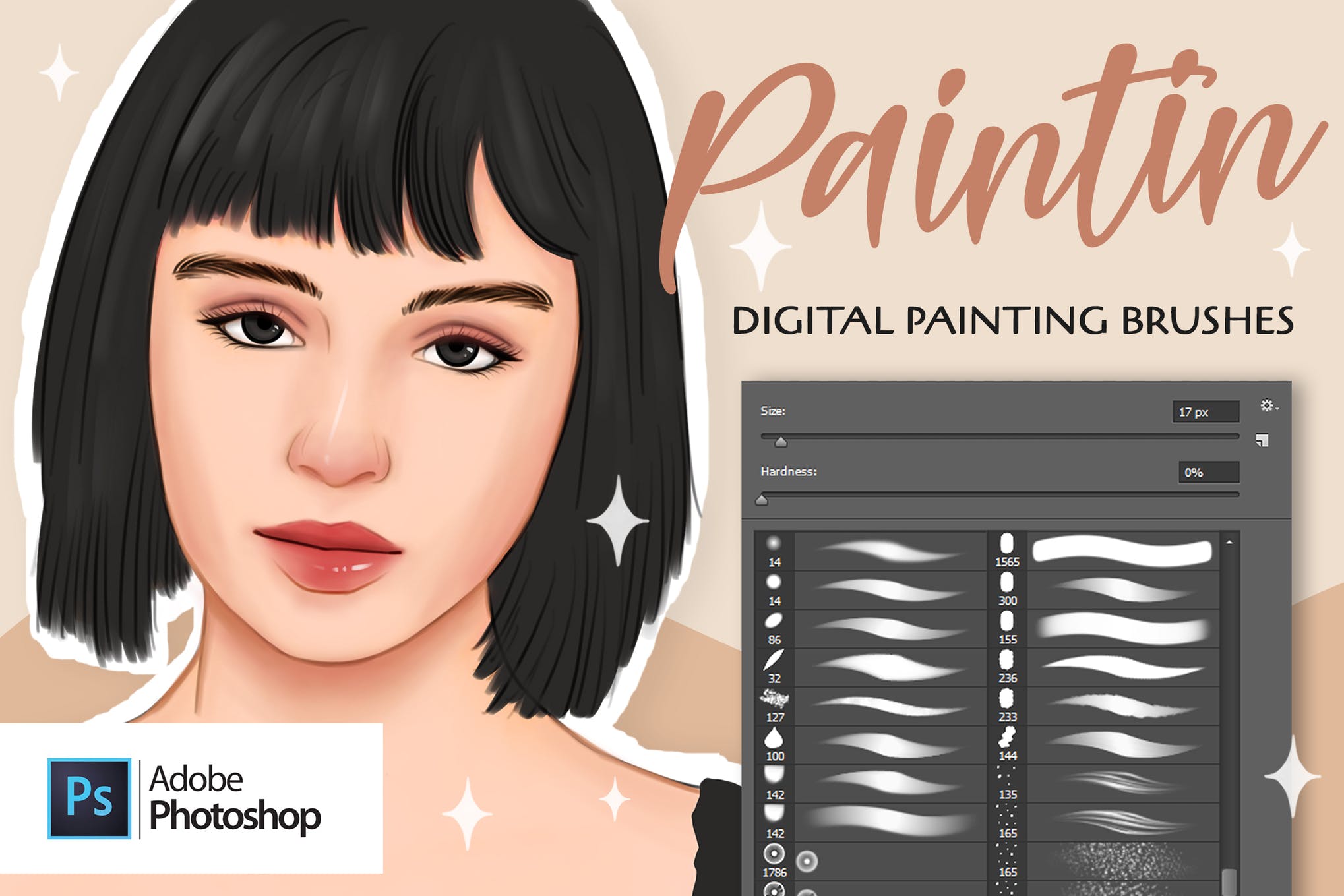 In this package you will find everything you need – for example, making logos, illustrations, or special backgrounds!. Using a brush is very simple – just place the brush strokes and select the appropriate brush from the brush panel.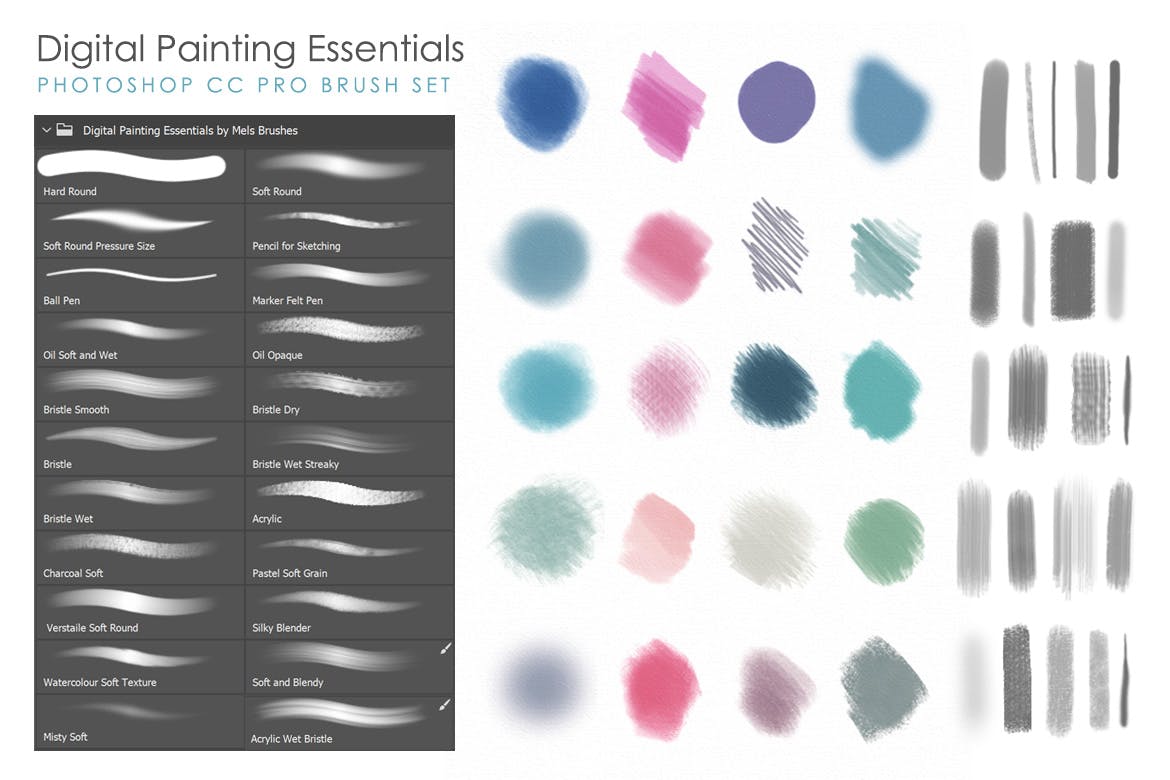 With this set, you can achieve very natural painterly effects – ideal for matte painting, portraits, and digital fantasy work. Now, with the recent update to Procreate 5, these brushes can also be used in Procreate!
The Perfect Head of Hair is Only a Brush-Stroke Away!
Whilst drawing a perfect head of hair can be a difficult task, finding the right tools to help you doesn't have to be. Now that you have a wide range of Photoshop hair brushes to choose from, you're well equipped to tackle the challenge of hair the right way. Also, now you will never have to wonder how to change hair color in photoshop or how to draw hair photoshop.