28+ Best Photoshop Smoke Brushes 2023
When it comes to perfecting the design of a visual project, there are many styles you can choose to bring that will add a defining and lasting impression on your audience – everything from specific lighting effects to rendering techniques, and stylized brushes.
Yet one aesthetic that is an age-old classic is smoke. The mysterious and captivating style of smoke is something that continues to push interest, and create defining works of art in every genre.
It's for this reason that we've compiled a collection of Photoshop smoke brushes, both from premium and free sources, for you to browse.
Read on to see our selection of the most captivating and expertly crafted Photoshop smoke brushes!
Get everything you need to supercharge your Photoshop workflow. From just $16, get unlimited access to thousands of Photoshop actions, Photoshop brushes, add-ons, templates, graphics, fonts and photos.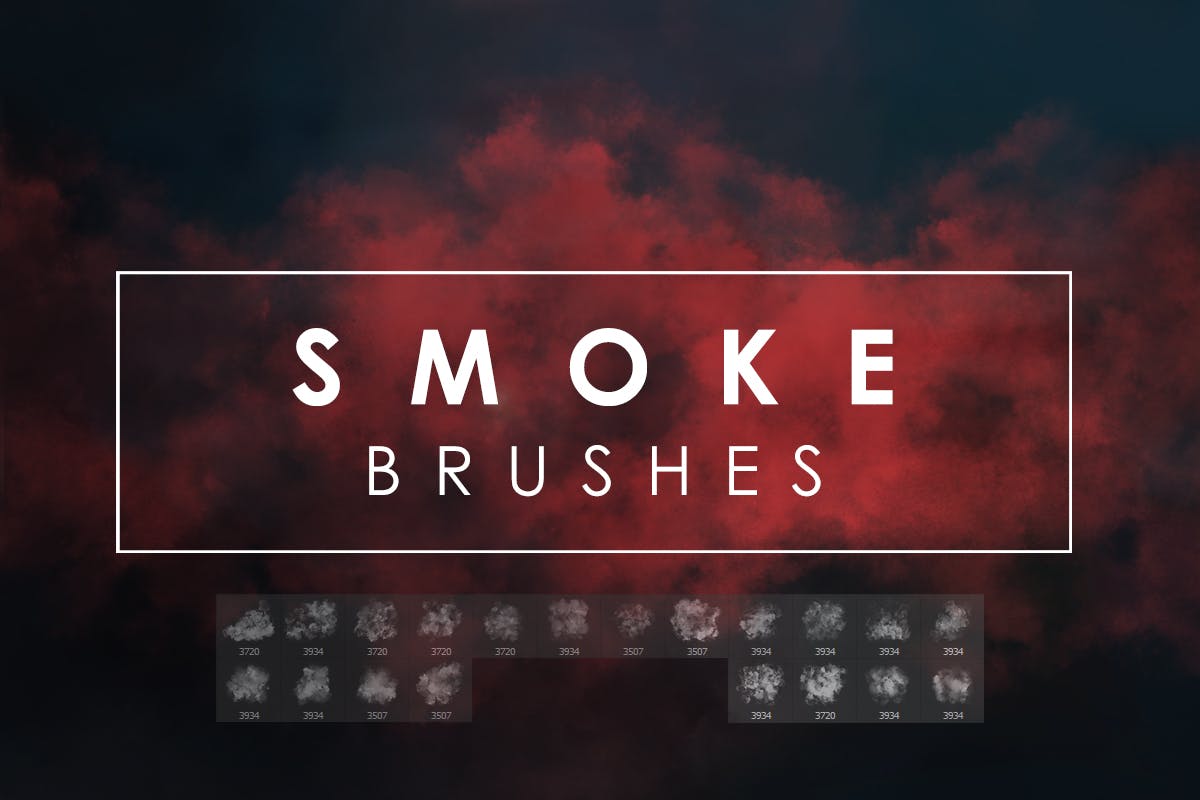 Whilst not the most elaborately named, Smoke provides a wide range of Photoshop smoke brushes for a wide range of creative applications. Each brush comes in a distinct style and is quick and easy to apply to your visual canvas.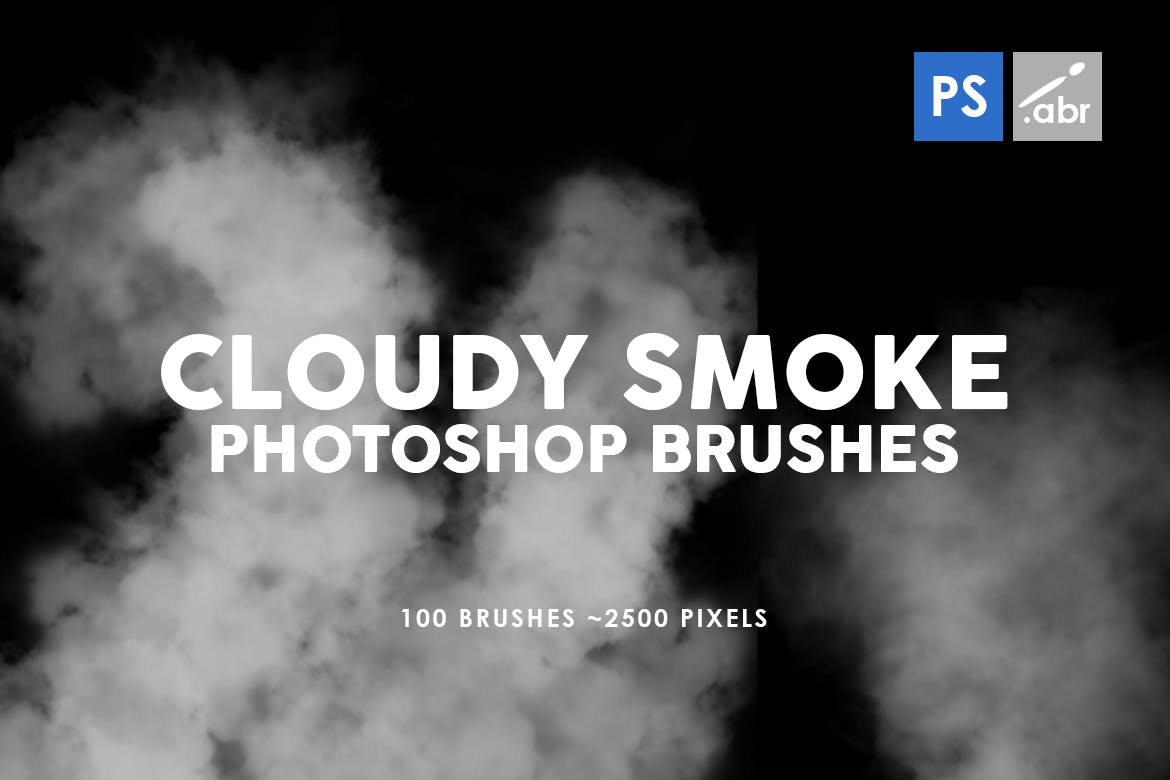 Cloudy Smoke is a Photoshop smoke brush collection that provides a range of one hundred heavily dispersed smoky brush styles for you to choose from. It's an easy to use, and aesthetically pleasing collection that provides a perfect brush option for every occasion.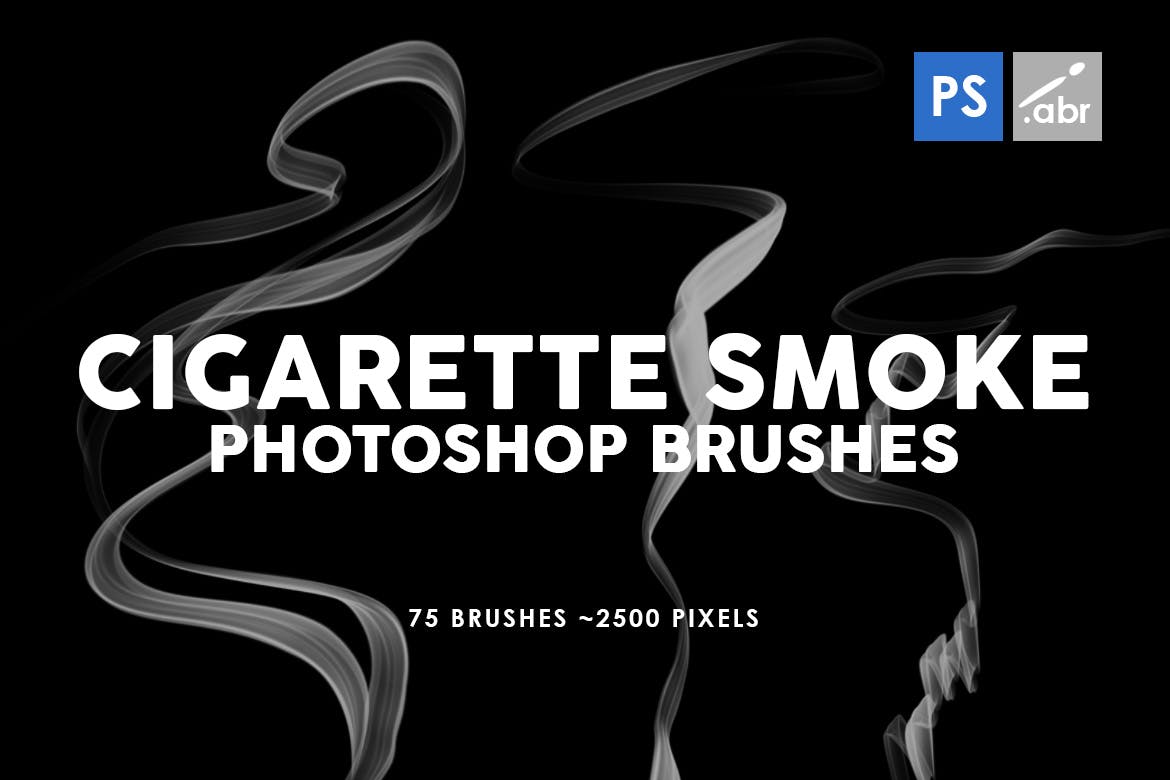 Cigarette smoke is the classical smoke style, employed in film noir and many other genres to drive a defining style that is hard to walk by. Now with the Cigarette Smoke package, you'll have access to over seventy different cigarette smoke brushes to help you bring the same style to the page with ease.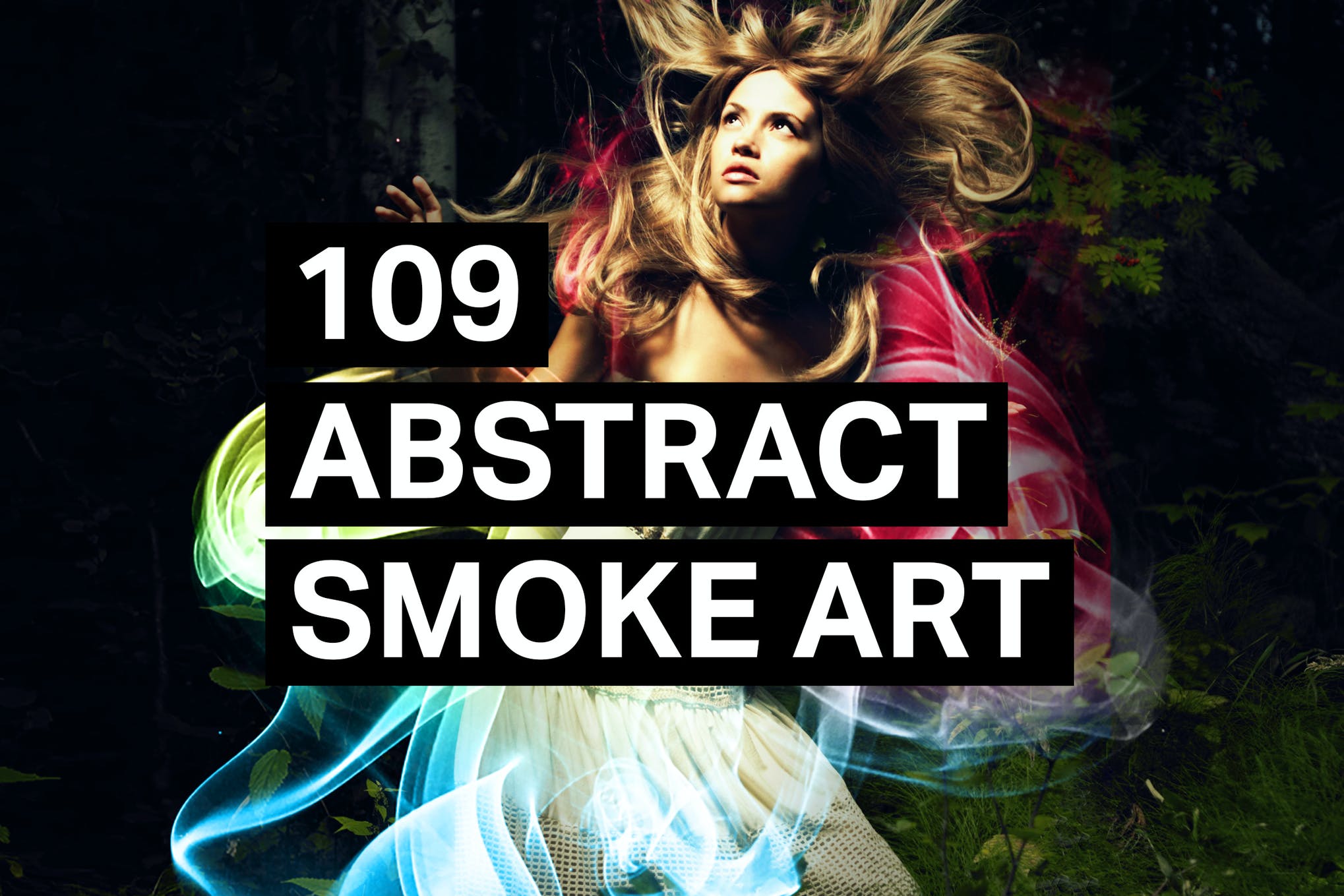 Abstract Smoke Art is a Photoshop brushes' kit that allows you to manipulate your photos into a defining style, using smoke brushes. The set comes with more than a hundred variations, is fast & easy to use, and is a great choice for a wide range of visual projects.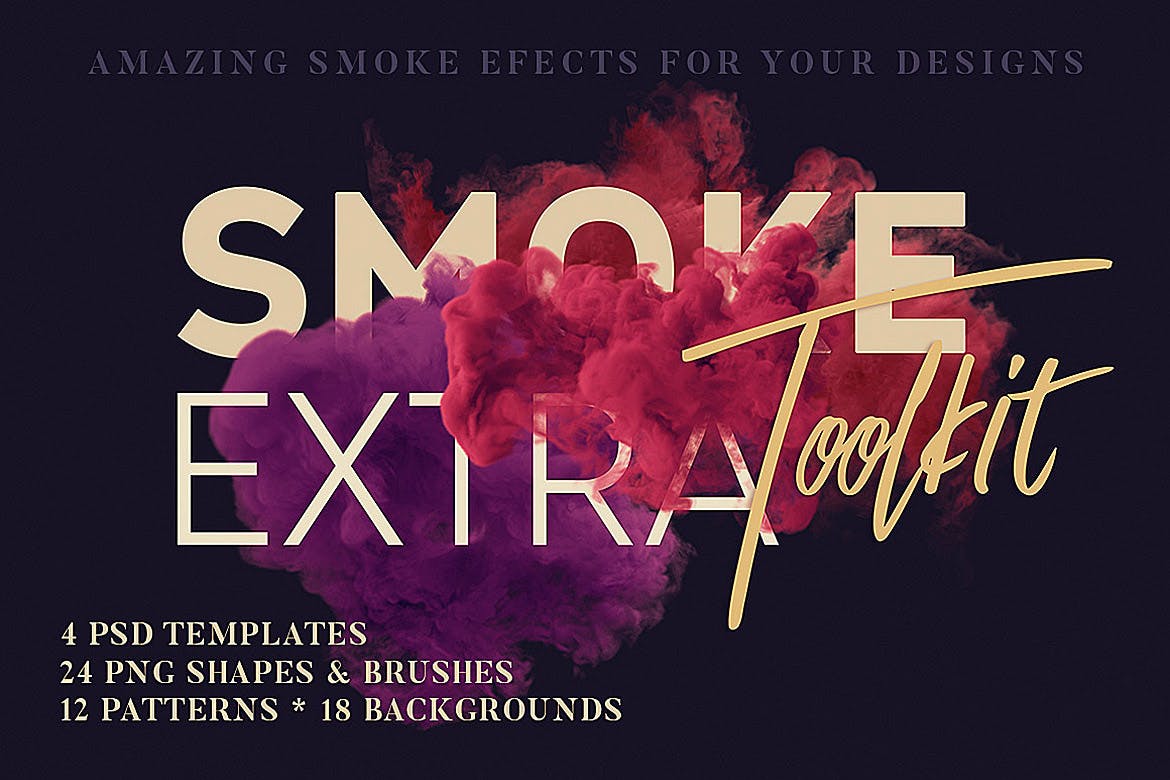 Here we have a smoke effects bundle that includes smoke brushes, patterns, backgrounds, shapes, and effects. Use this toolkit to create smoke effects for your images, posters, flyers, and presentations in a matter of seconds. It's an impressively multipurpose Photoshop smoke effects toolkit.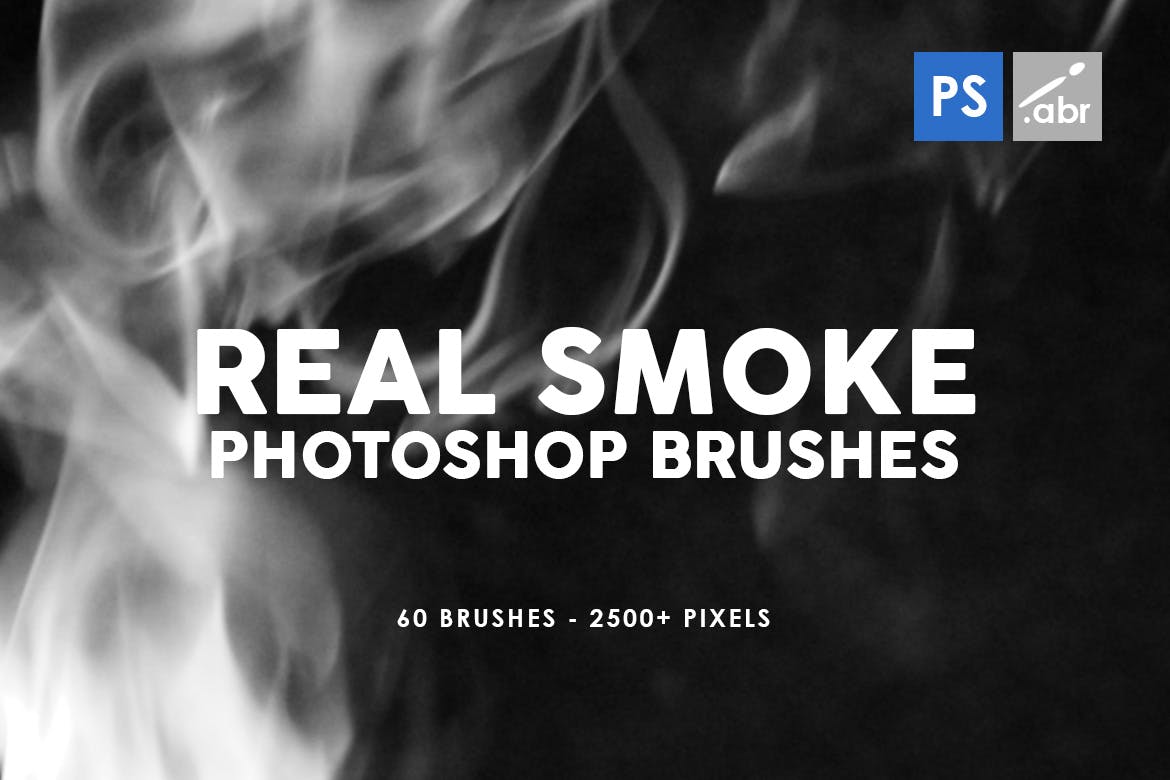 Trying to capture the real smoke aesthetic can be a struggle, yet with this Real Smoke package, that struggle is over. Loaded up with over sixty different smoke brush designs, the Real Smoke brush collection allows you to paint in smoke as if it was really there.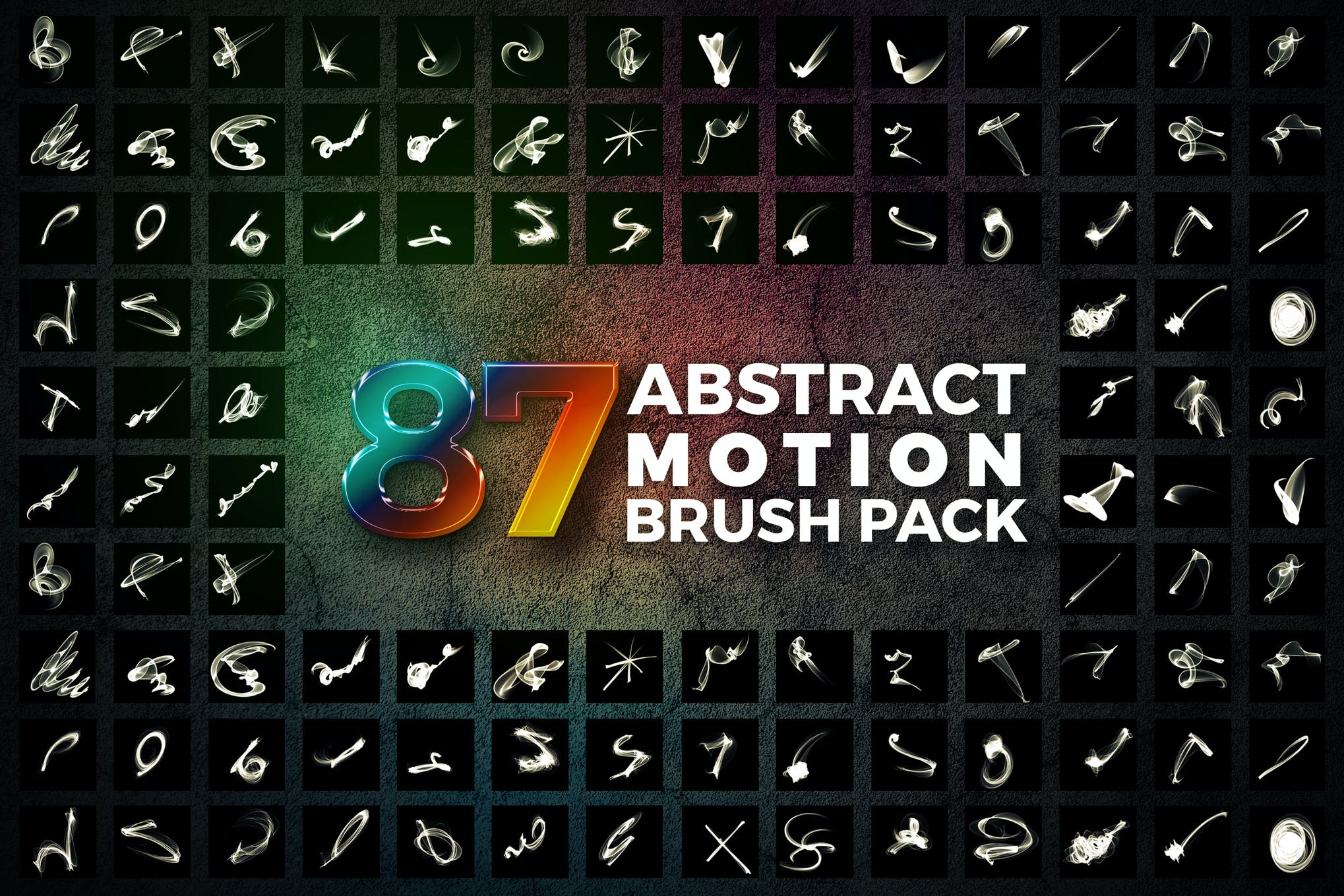 With the Abstract Motion Brush Pack, you can apply a captivating smoke effect to your images with ease. The package comes with a range of different styles, colors, and even an installation file to help you make the most of the effect.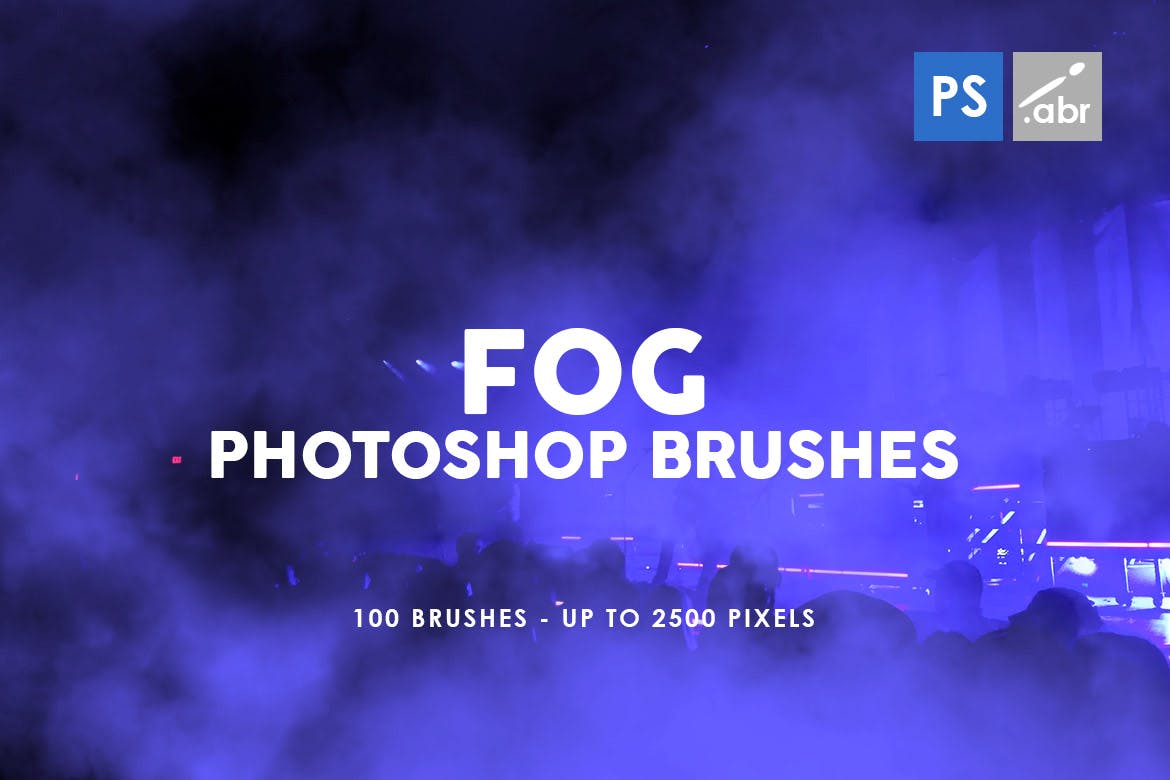 Fog is a great way to build an atmosphere on your canvas, and reshape the defining aesthetic that leaves a lasting impression on your audience. With this fog package, you'll have access to over one hundred different fog brush styles, each of them specifically designed to bring that high-resolution foggy and smokey finish to the page in a way that is sure to make a statement.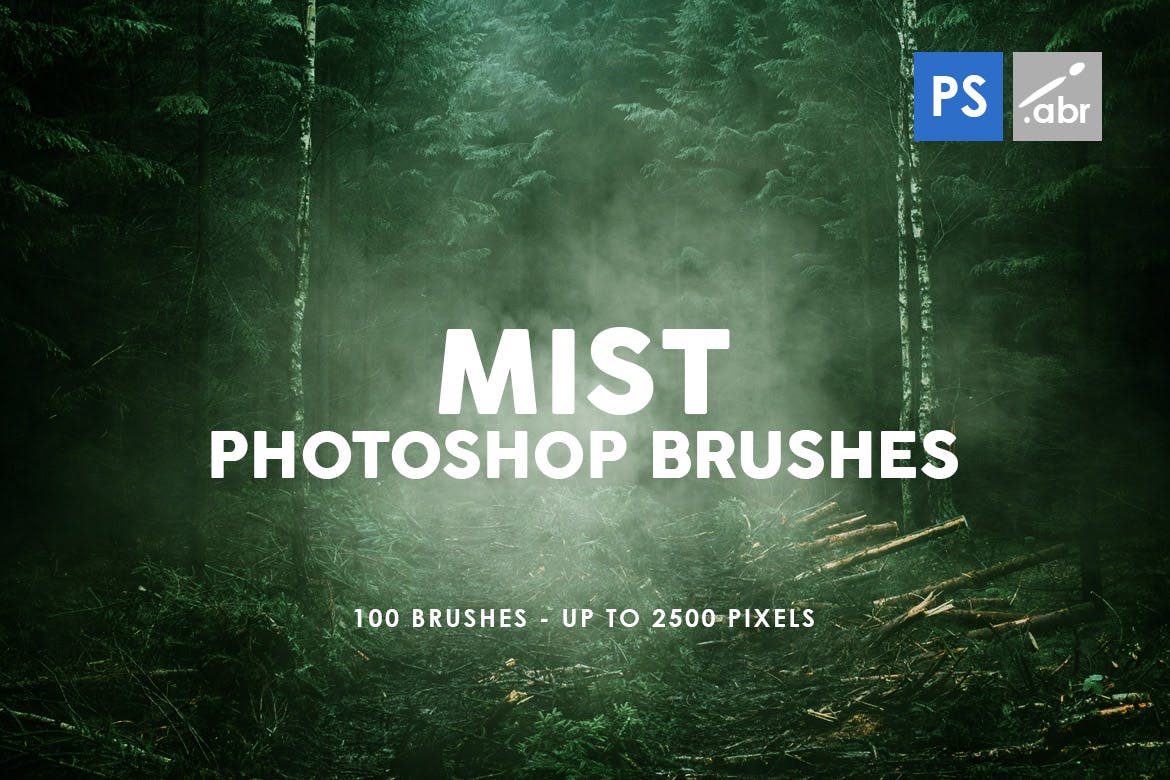 Here we have a set of Photoshop brushes that allows you to transform your pictures into a misty-smoky dream. The pack comes with hundred high-resolution brushes compatible with any version of photoshop and can be used as photo overlays, or visual effects for digital artworks.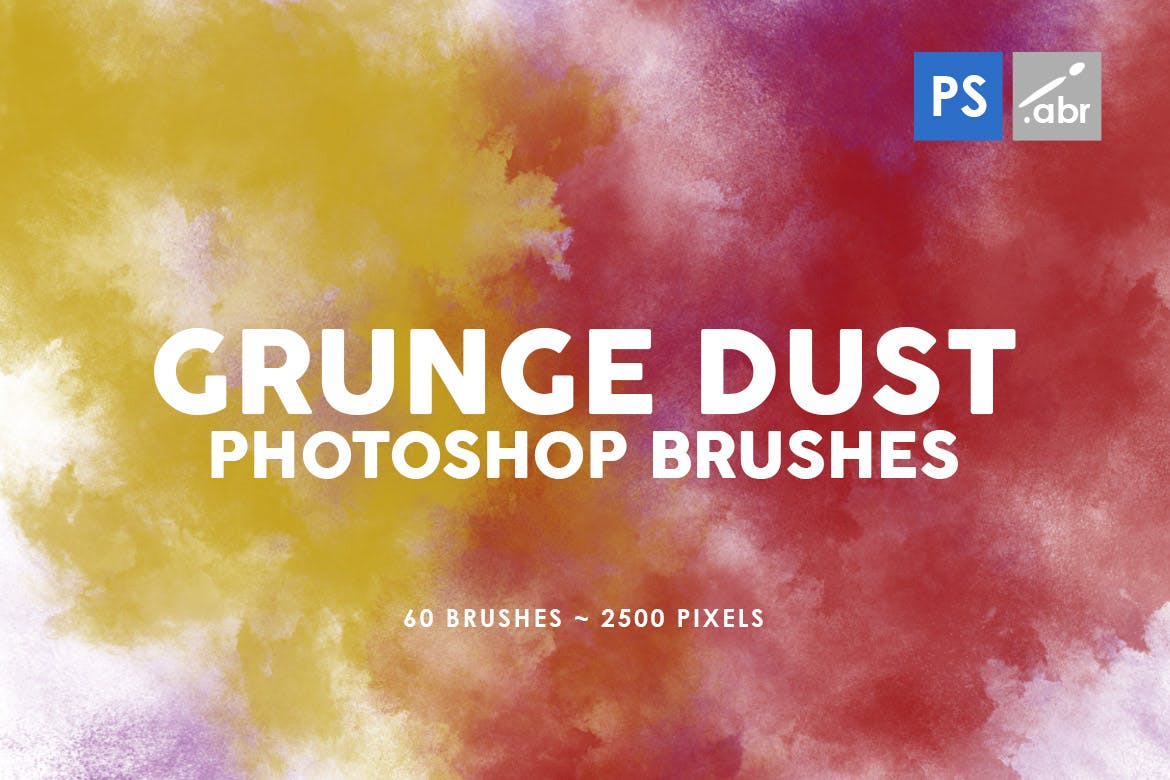 Grunge Dust is a set of sixty brushes that allows you to transform your photo into a murky dust-covered masterpiece. Employing brushes that give a smoky appearance, the add-on creates a style that is both captivating and striking to the eye. An impressive display of artistic talent.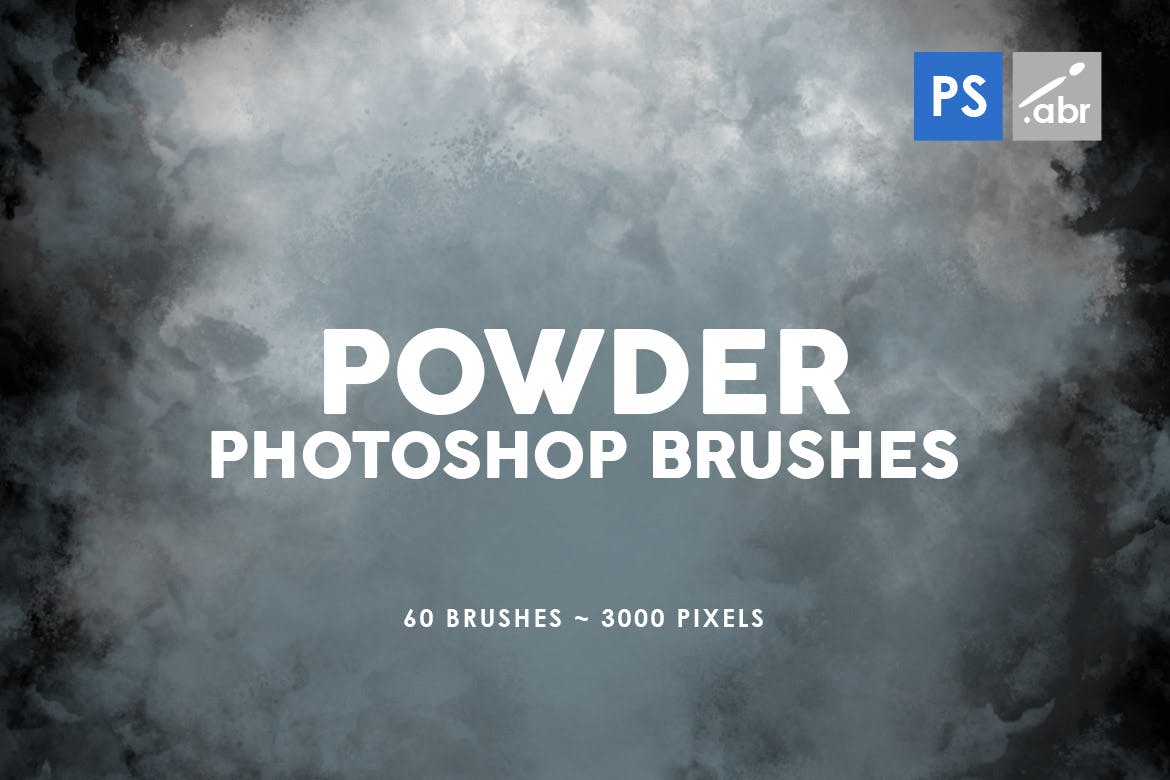 Next up is a multipurpose brush set that allows you to cover your work in mysterious and eye-catching powder. The tool allows you to tailor the density of your powder to exactly the right dimensions for your visual project, and the produced effect looks very much like smoke.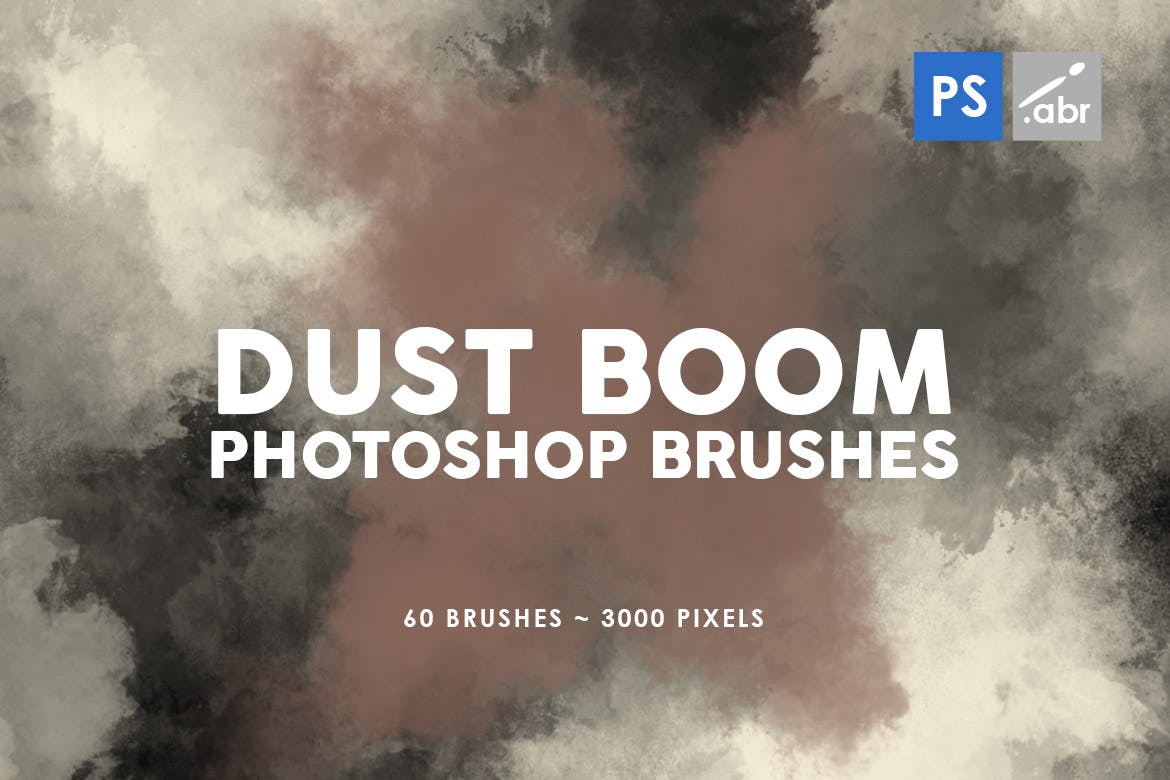 Dust Booms are a style of smoke brushes that provide a wide explosion of dust particles in the background, helping to shape the backdrop of your canvas in new and exciting ways. In the Dust Boom package, you'll have access to over sixty brush styles to choose from, and a range of unique designs that are sure to impress.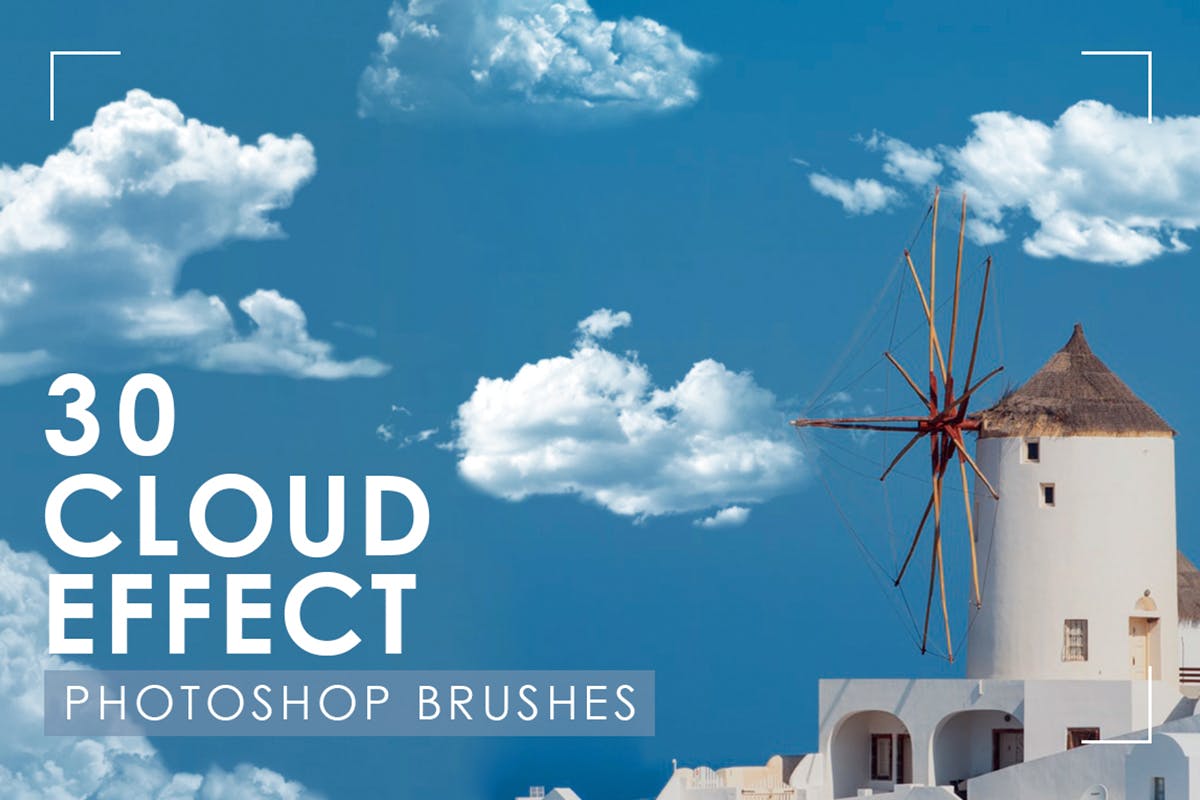 Smoke clouds are a great way to highlight areas of your image and create a sense of mystique around your visual focus. This Cloud photoshop brush set gives quite a similar effect as a smoke brush and comes with thirty brushes that will leave you customizing for hours.
Free Photoshop Smoke Brushes
Unlike going out and buying a packet of cigarettes, you don't have to put down any money to get your hands on some quality smoke brushes. Here is a collection of well-made free Photoshop smoke brushes you can start using right away.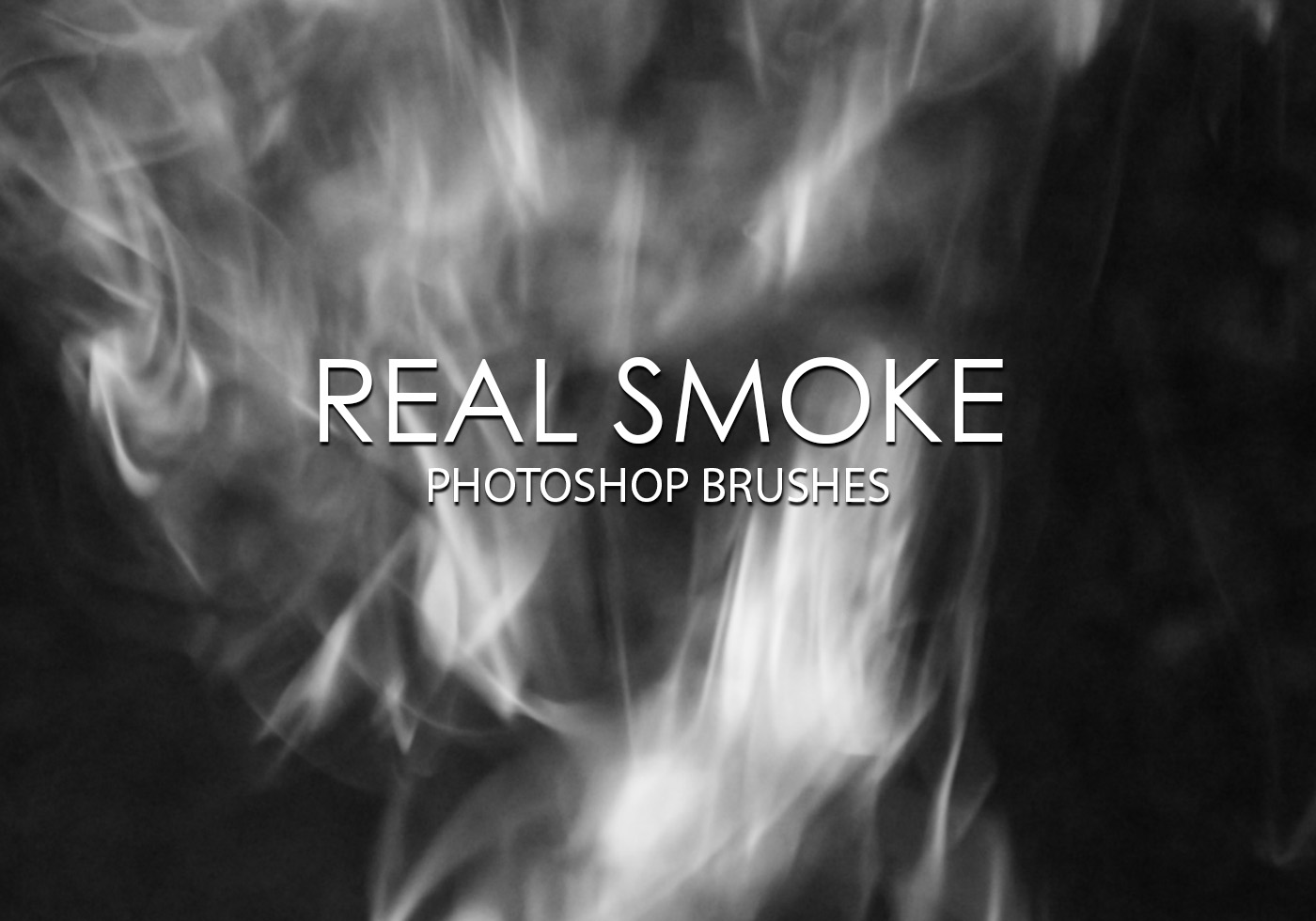 This is a professionally designed collection of free Photoshop smoke brushes that provides an unparalleled amount of customization and functionality, with each brush coming with finite detail rendering, high-resolution, and unmatched versatility.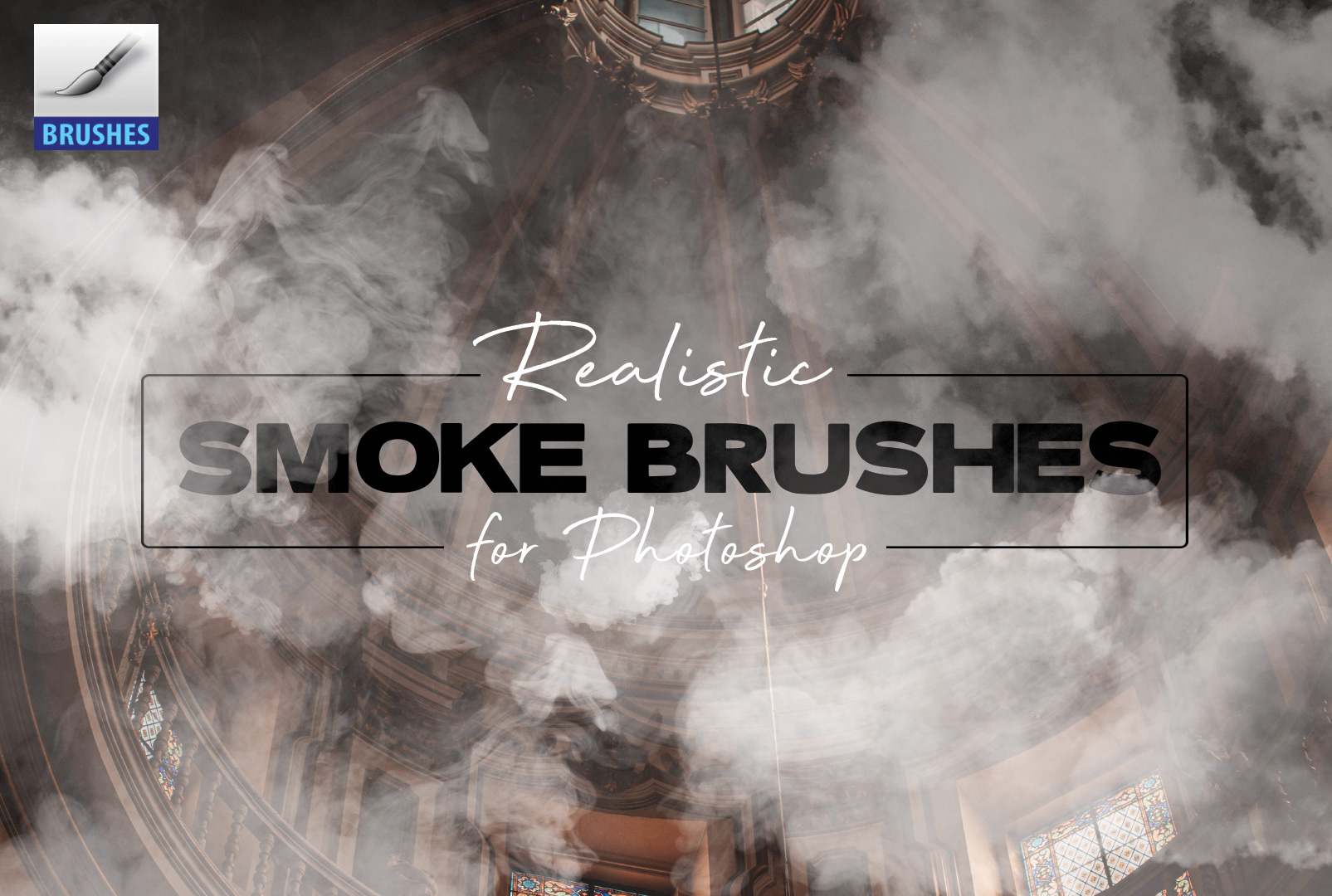 If you're looking to hunt down the best smoke brushes for Photoshop without having to splurge on premium options, this free Photoshop smoke brush collection should be able to impress you. Use these brushes to give your artworks an epic smoky look.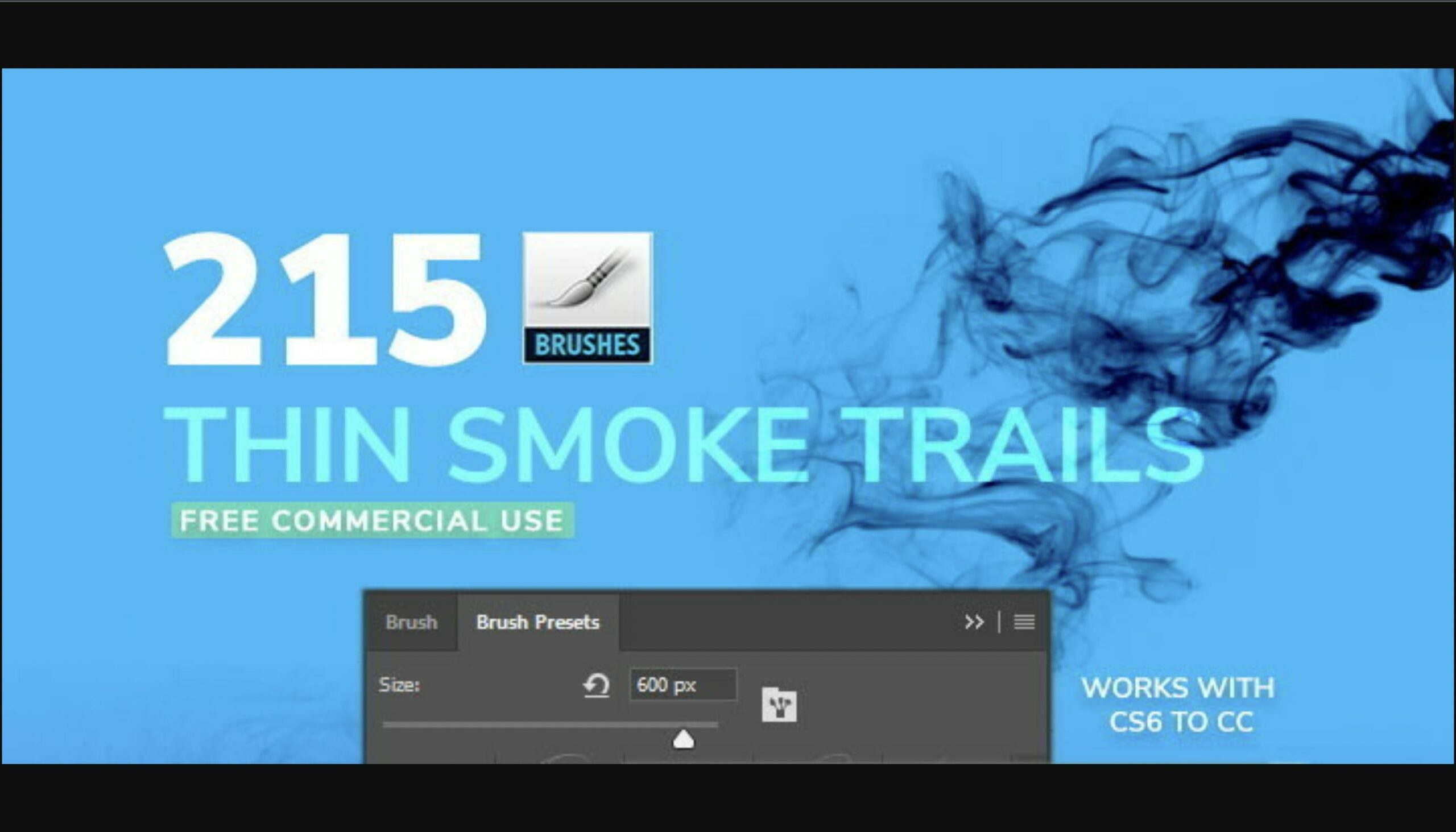 This collection contains an assortment of more than two hundred free smoke Photoshop brushes with thin and medium bristles that are extremely easy to use for beginners, and pros alike. These smoke brushes for Photoshop are free to use for both personal and commercial projects.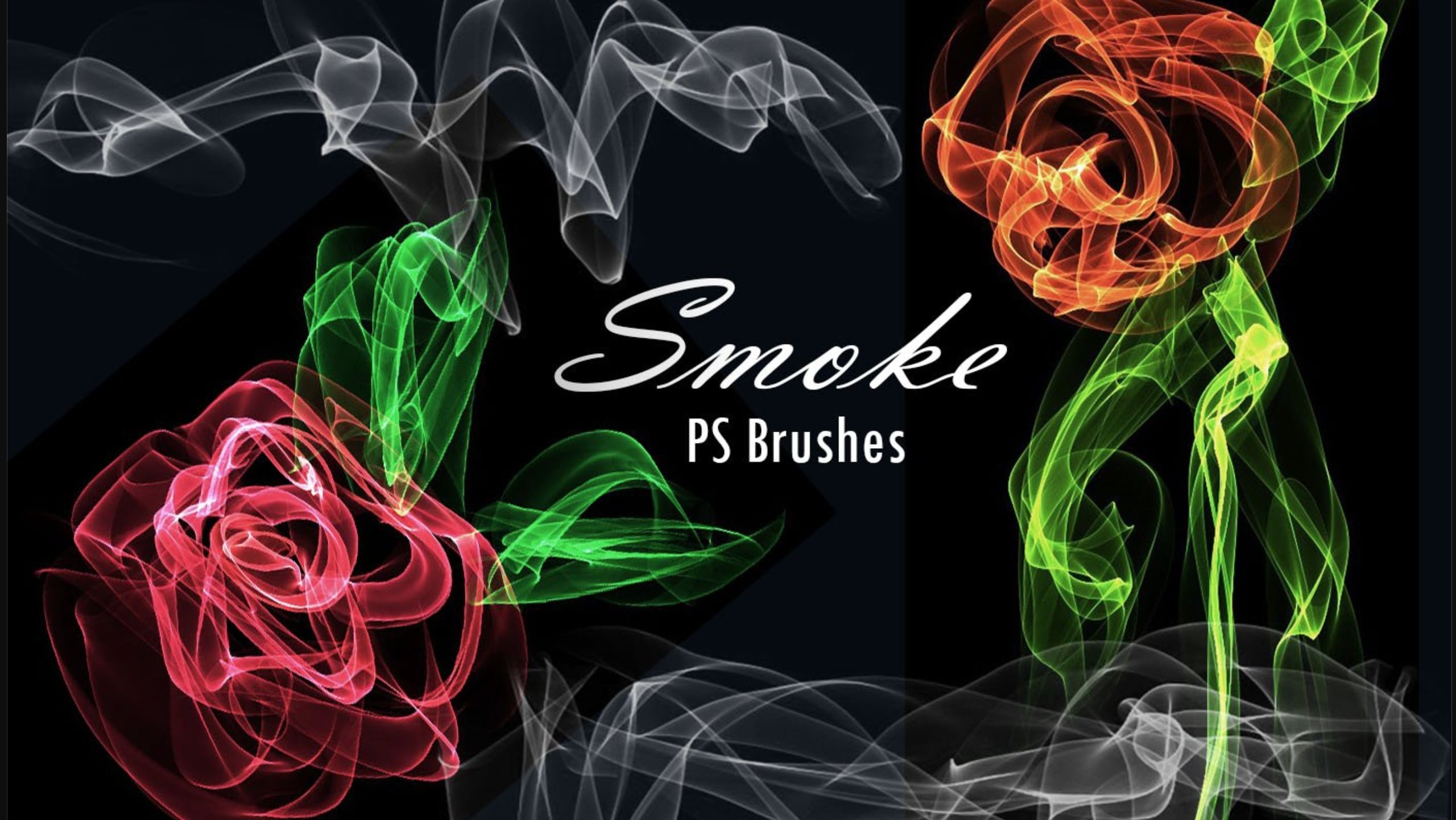 Here we have a collection of twenty Photoshop brushes that aims to provide you with an authentic smoky style. Each brush is rendered in high-resolution and is simple and easy to use. A great choice for a wide range of creative applications.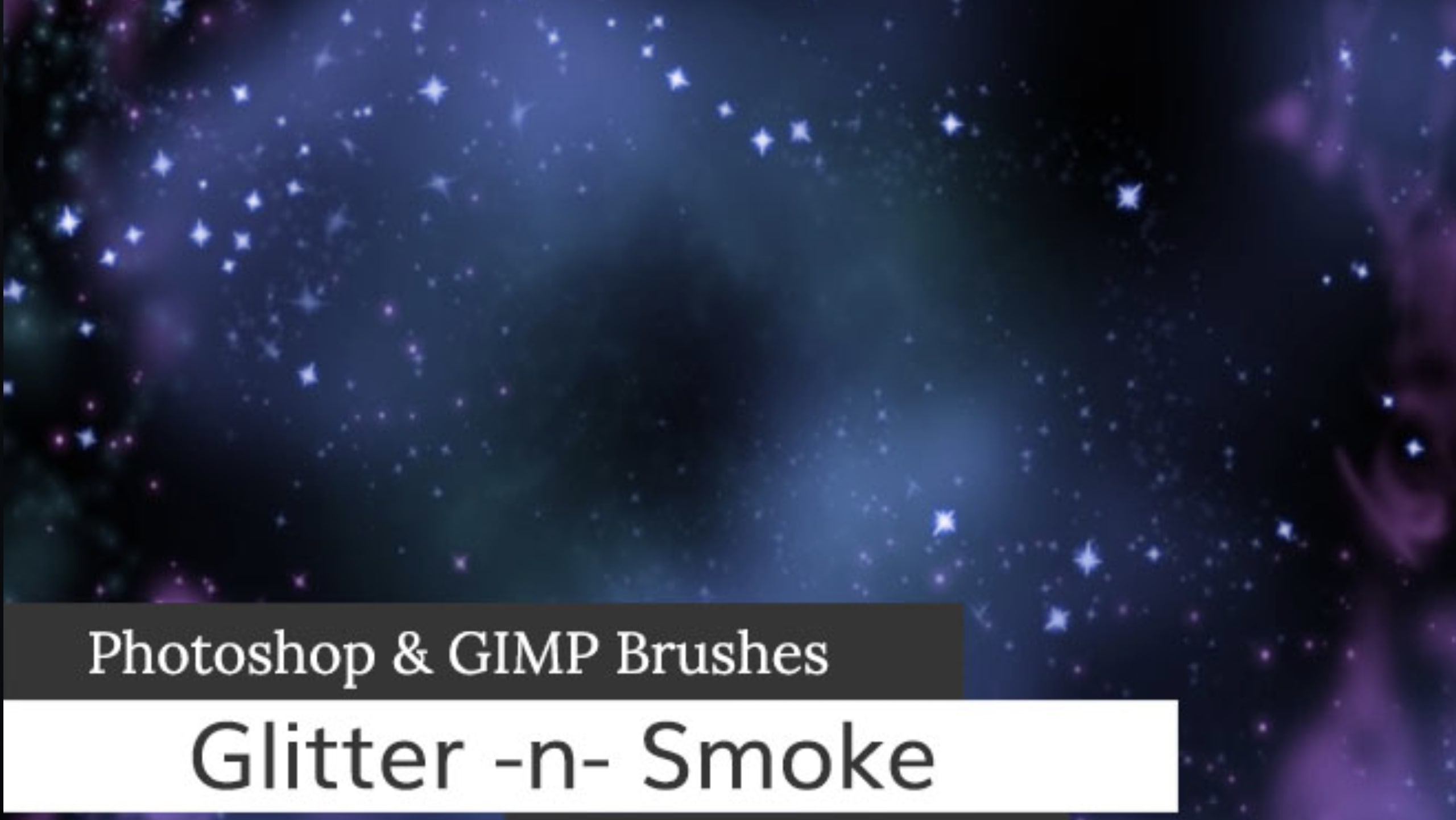 Yes, we've all heard of smoke, but have you heard of space smoke? Our next option is a glitter and smoke brush that allows you to transform your pictures into a space-inspired dream. It employs dusting of glitter and cloudy, swirly smoke perfectly suited for those special fantasy projects.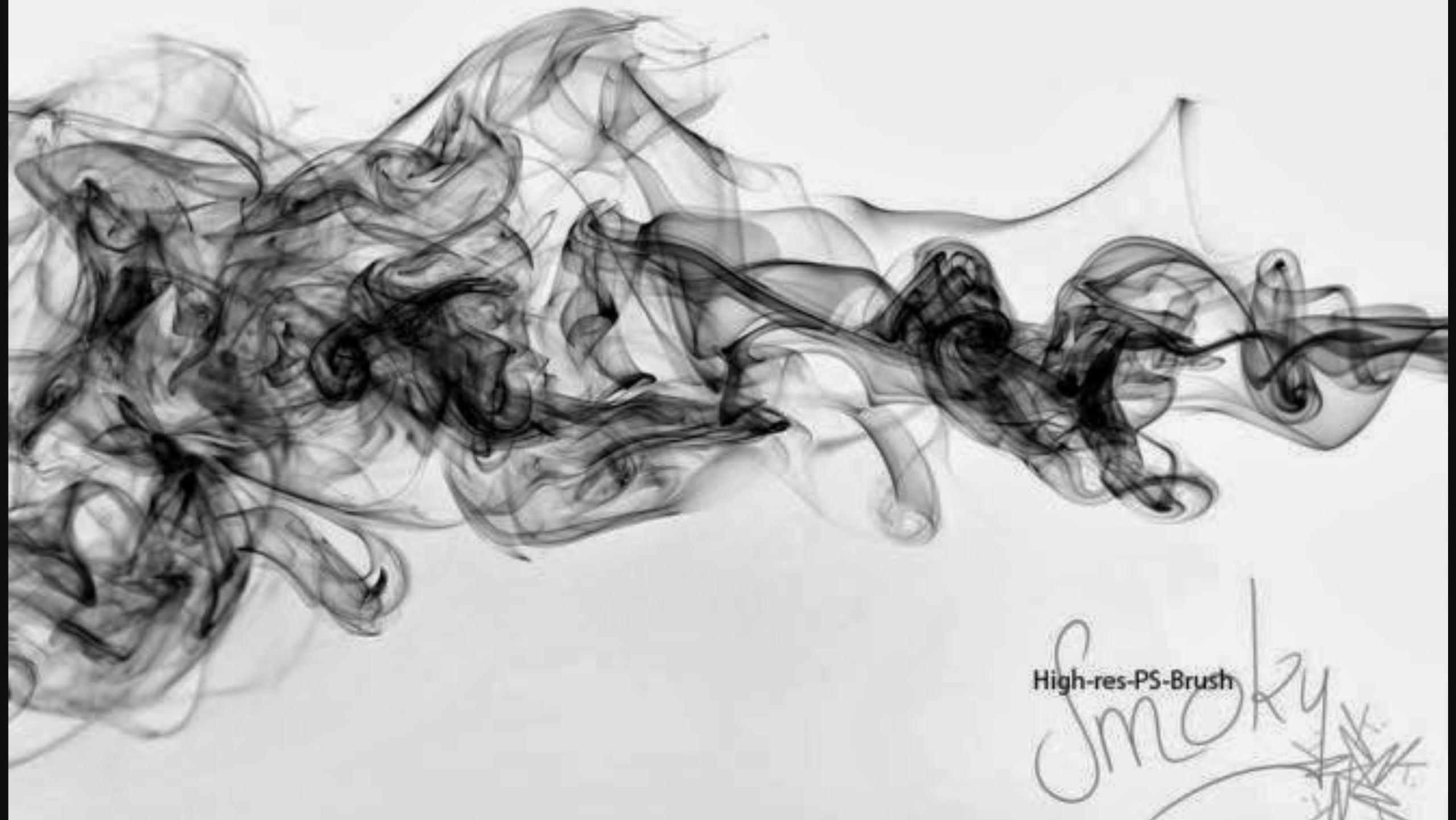 This Photoshop Smoke Brush set comes with sixteen different smoke brushes, from a wide range of different styles. A great free resource to pick up to help you try out different styles, and see what works for you on the page.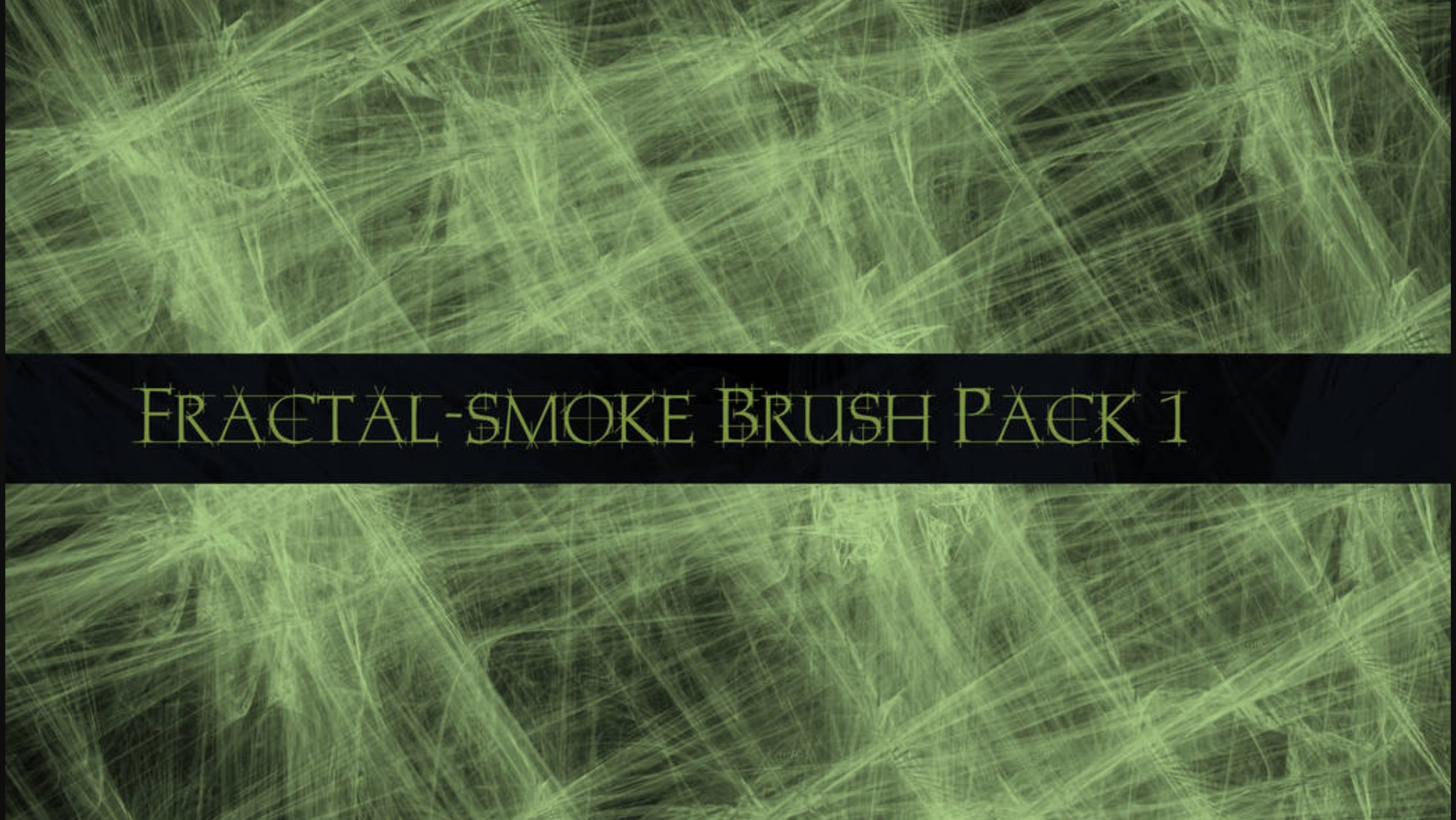 The Fractal style is an iconic art style that has been employed for generations, and now that aesthetic has merged with a Photoshop smoke brush to help you bring the same vibe to your creative applications. The collection consists of five unique fractal designs, each rendered in 2K, helping you keep that professional finish to your work.
Best Photoshop Smoke Effects, Actions, & Overlays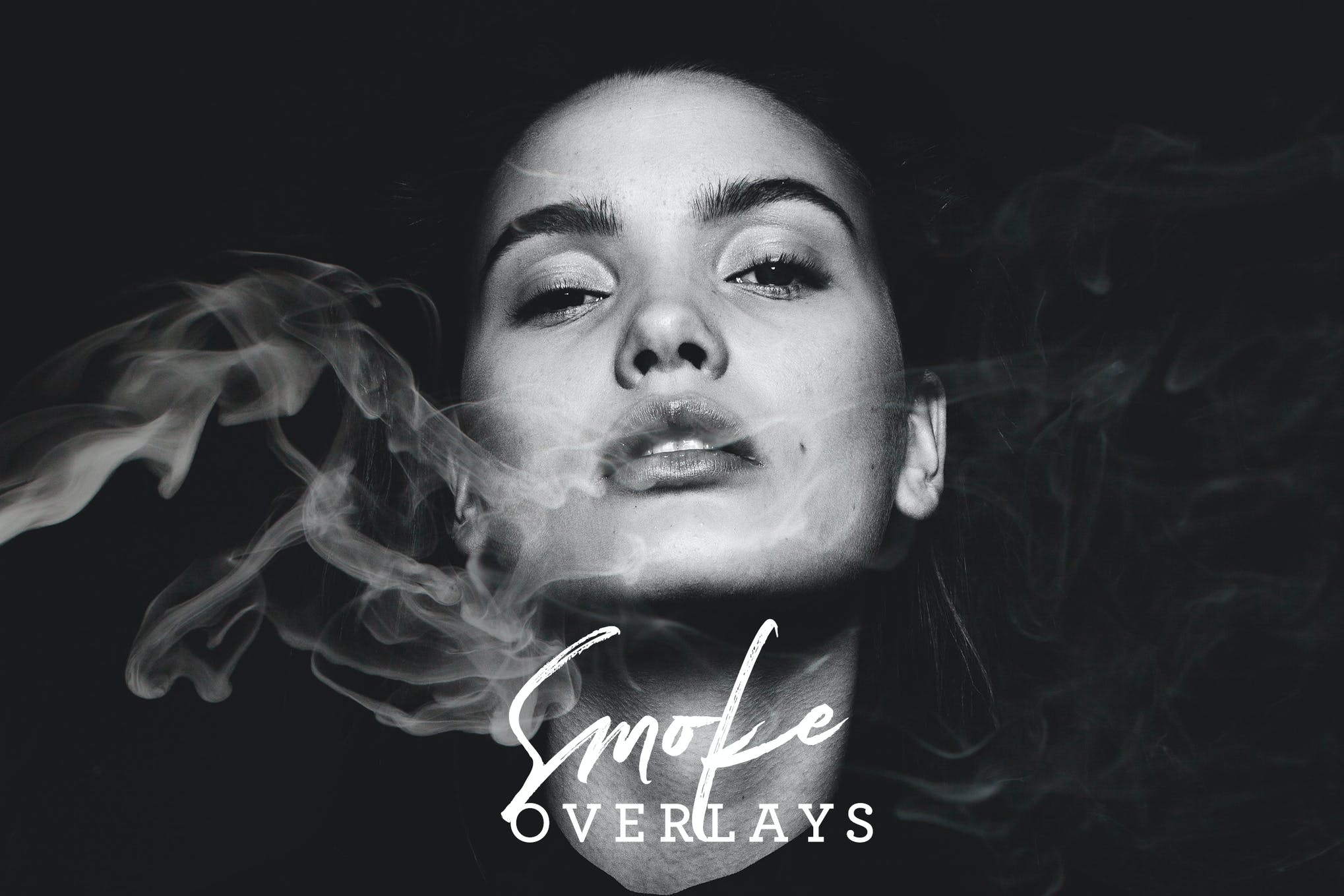 Try this set of ten Photoshop overlays if you're looking to give a unique smoke effect to your pictures. It's compatible with nearly all versions of Photoshop and comes bundled with a step-by-step guide to help you in case you get stuck at any point during the installation process.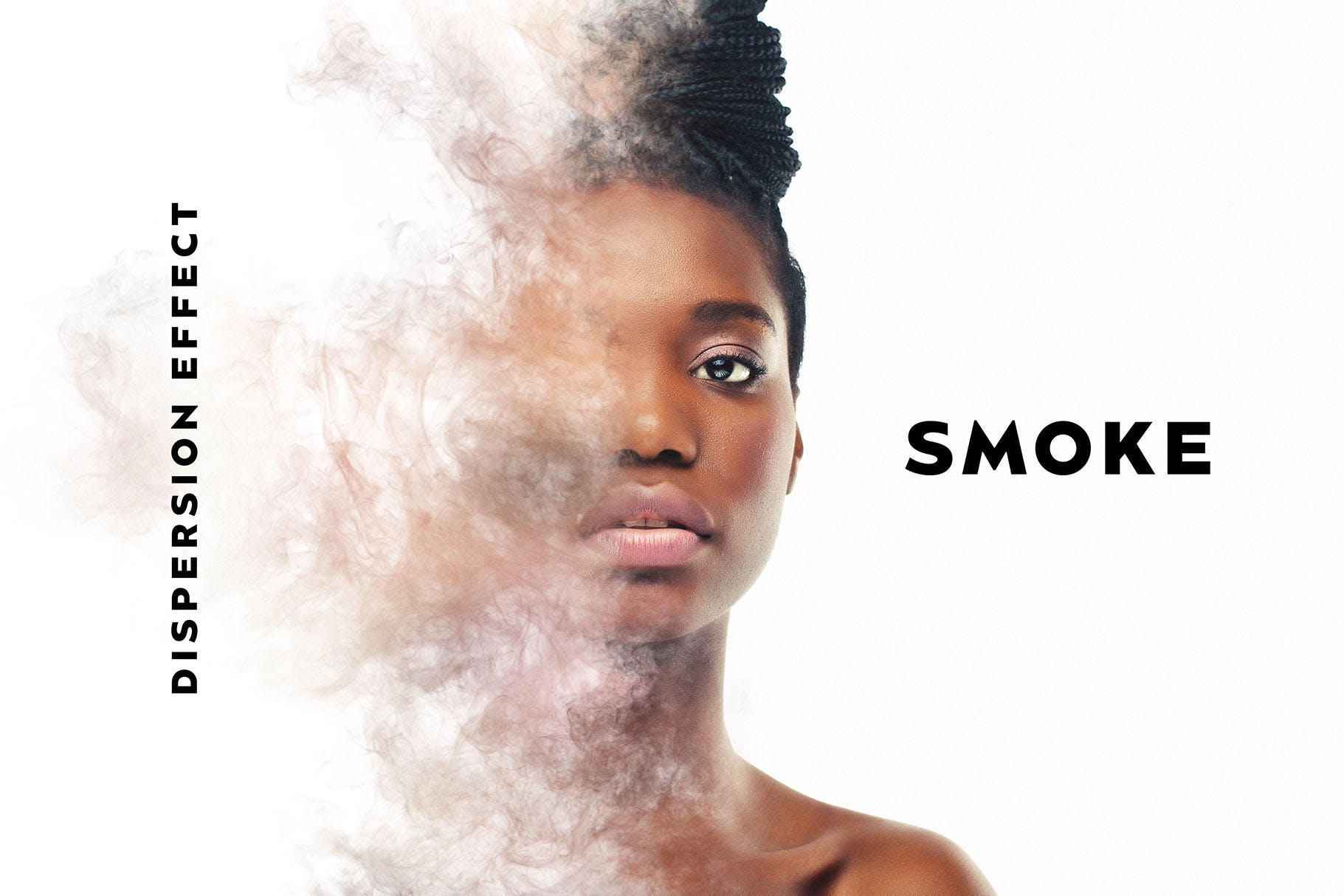 Use this product to create a mysterious smoke dispersion effect in Photoshop, and share it with your social media followers. It offers various color presets so you can choose the one that best suits your liking. Don't hesitate to take this amazing smoke Photoshop action for a spin.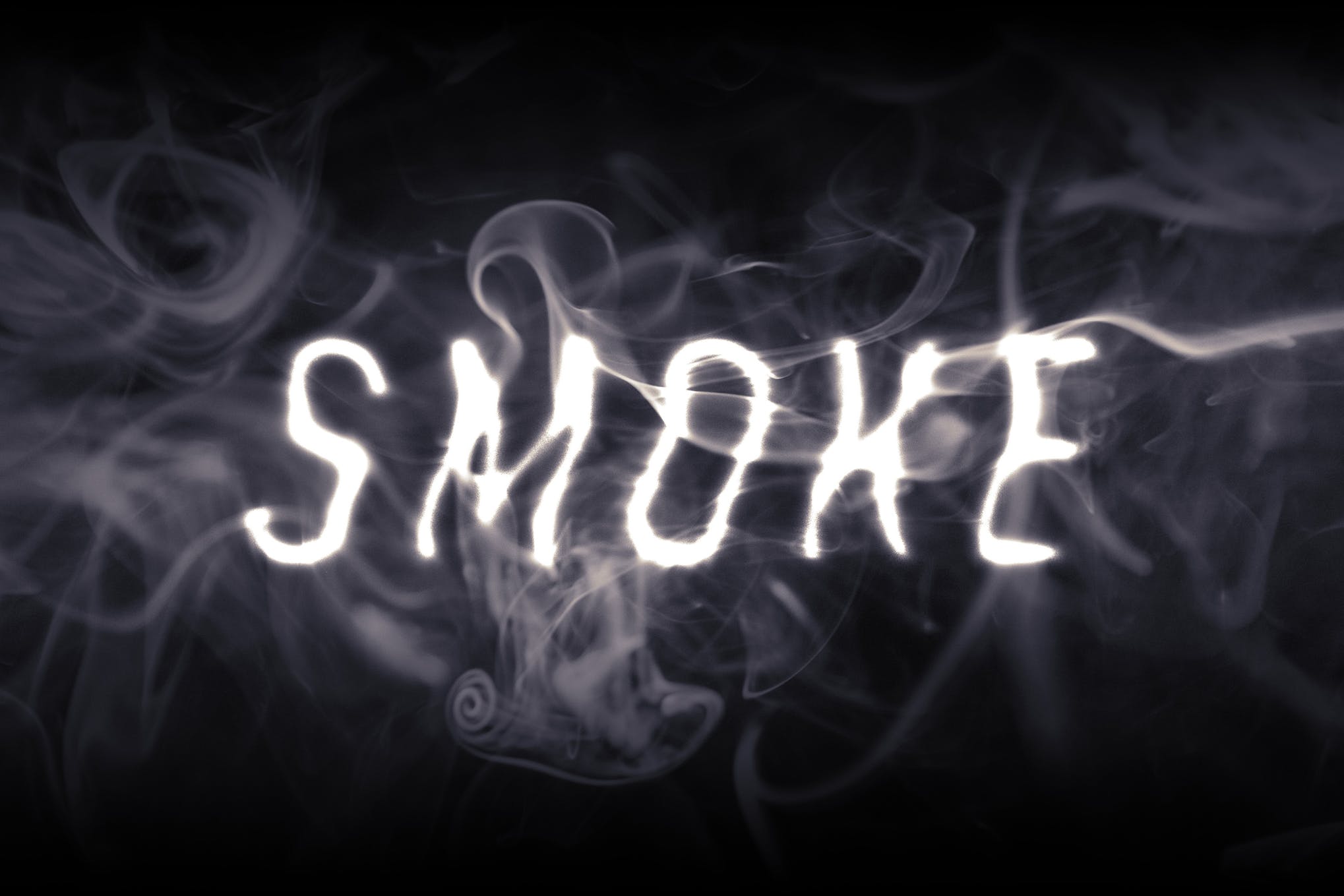 With this add-on, you can bring the smoke effect to your typography in a hassle-free manner. Use this Photoshop smoke effect to create titles, headlines, book or music album covers, printable posters or flyers and many more branding designs.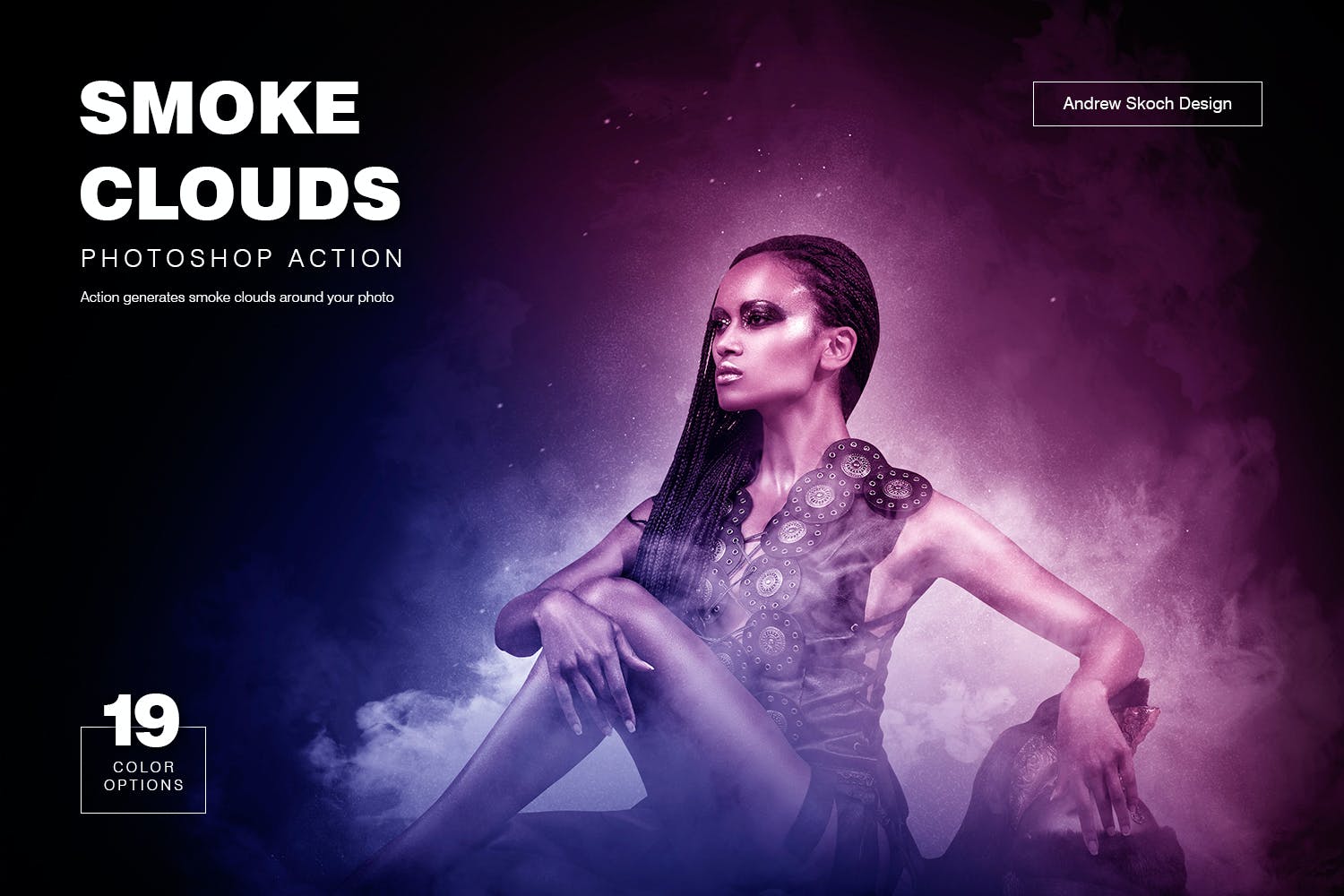 If you're looking to give a cinematic smoky look to your photos, this Photoshop action deserves your undivided attention. It will surround your picture with colorful smoke clouds making it look like an absolute piece of art. There are nineteen color presets to choose from.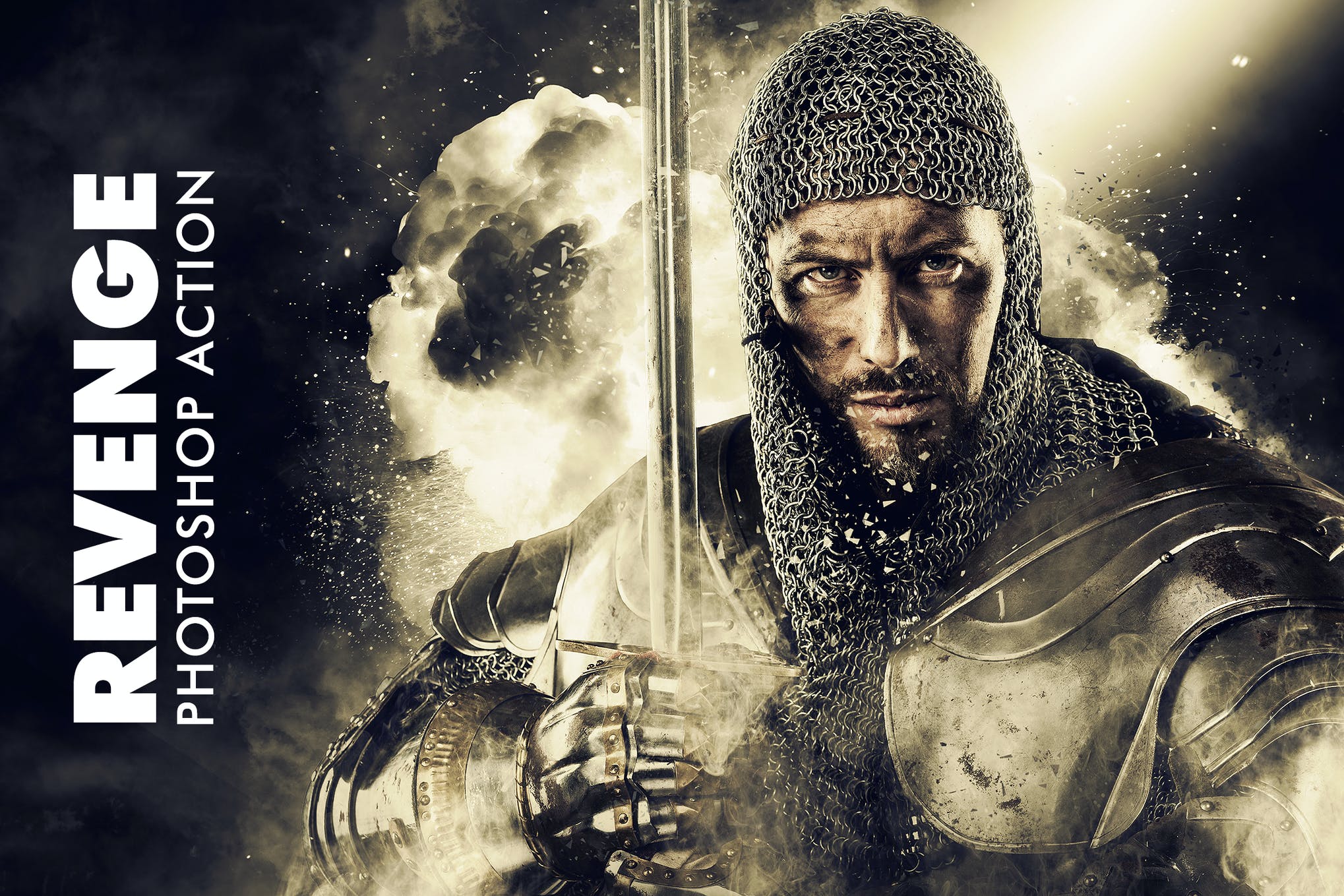 Revenge is a photoshop action that employs a smoke brush into its aesthetic. The package allows you to transform your image into an epic masterpiece, with a smoking border that encapsulates the style of your work in an impressive fashion.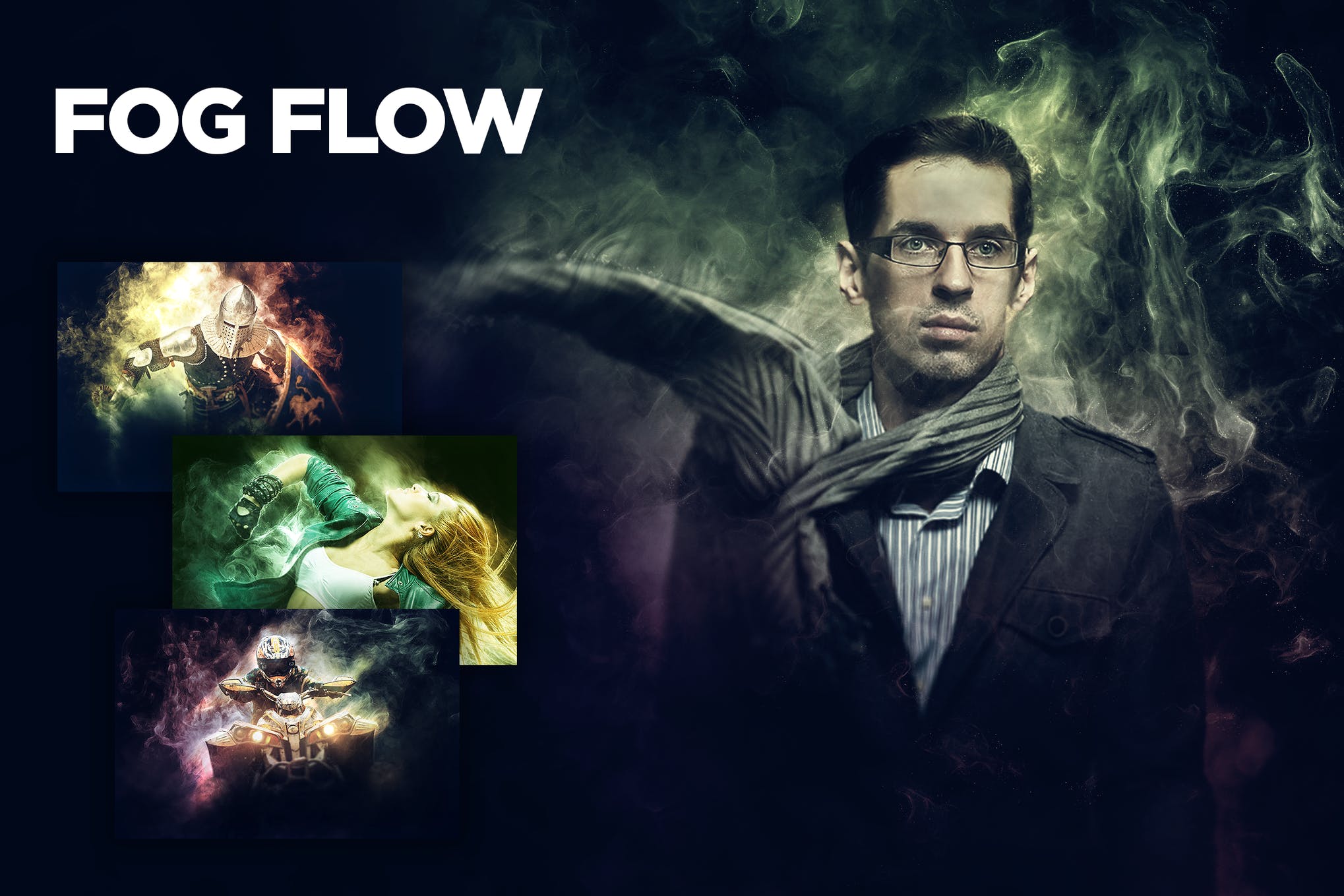 Fog Flow is a Photoshop Action that is designed to bring a subtle and captivating smoke aesthetic over your visual project with ease. The action is designed to be quickly and easily brushed over your picture, allowing you the freedom to shape it exactly how you want it. The collection comes with four flow directions, ten colors, and much more!
Bring the Smoky Vibe to Your Work with These Photoshop Smoke Brushes!
Finding the right Photoshop smoke brush for your project can often lead you down a rabbit hole for hours. Thankfully, now with this range of high-quality smoke brushes at your disposal, you're now well equipped to pick the best one for your visual project and move forward in style!