25+ Best Halftone Effects for Photoshop (Color Halftone Brushes, Actions & Filters)
Photoshop is an incredible tool for visual designers all over the world and stands at the top of the industry for good reason. It allows unrivaled creative freedom and equips its users with an extensive range of third-party resources to improve their work.
Today we'll be looking at a specific third-party resource, known as halftone Photoshop effects. We know it can be hard to find quality halftone Photoshop resources, which is why we've compiled a list of both premium and free halftone effects for Photoshop to help get you started.
We've made sure to include almost every style of halftone Photoshop effects, including halftone brushes, textures, gradients, patterns, and actions as well as some less known halftone styles to help you bring a unique touch to your visual designs.
Never again will you be stuck wondering how to halftone in Photoshop, with our list of the best halftone resources out there right now!
Get everything you need to supercharge your Photoshop workflow. From just $16, get unlimited access to thousands of Photoshop actions, Lightroom presets, templates, graphics, fonts and photos.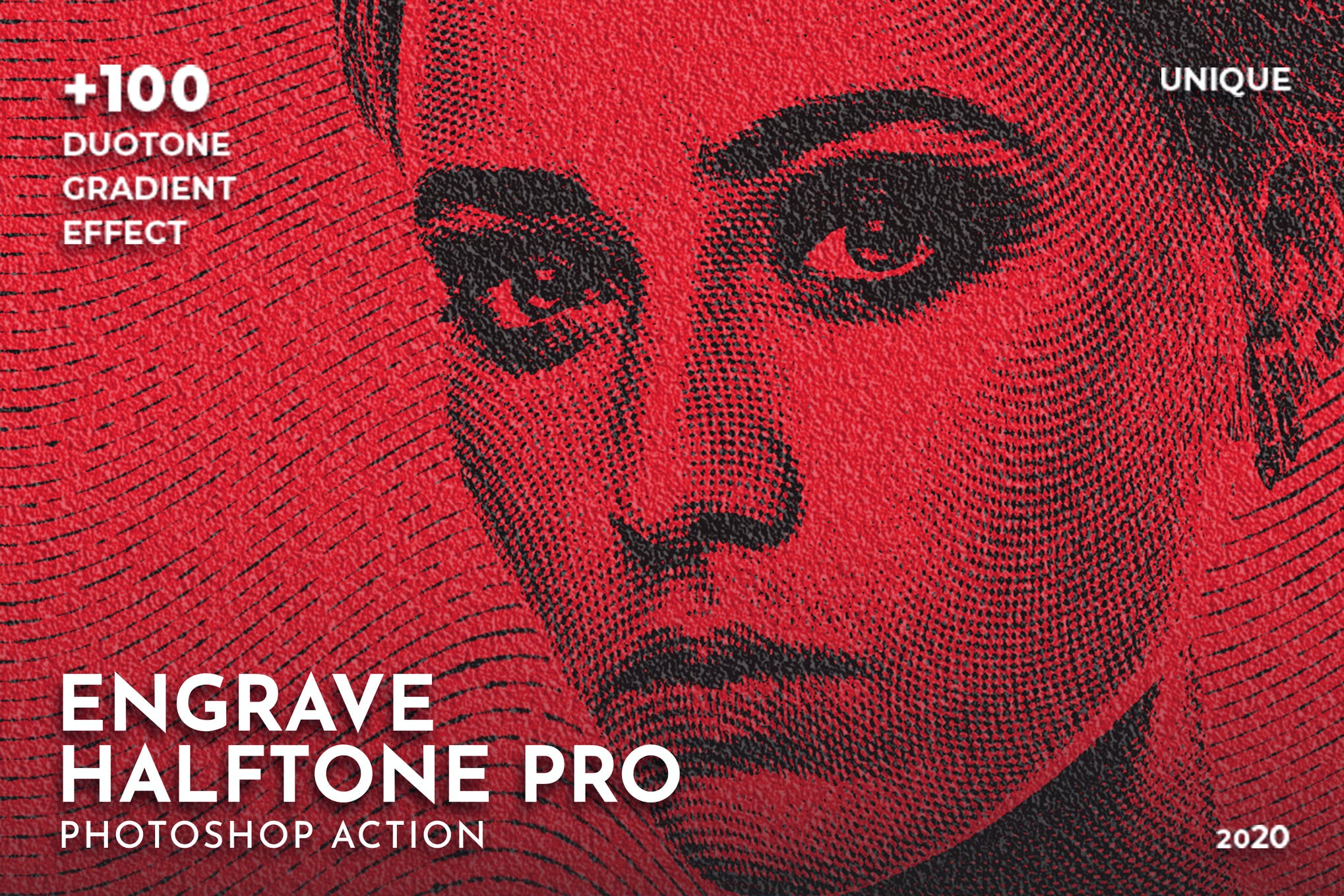 Make any picture appear as if it was engraved into the screen itself with this unique halftone Photoshop action. It provides both Photoshop color halftone effects and monotone styles and allows you to transform any picture with just a few simple clicks.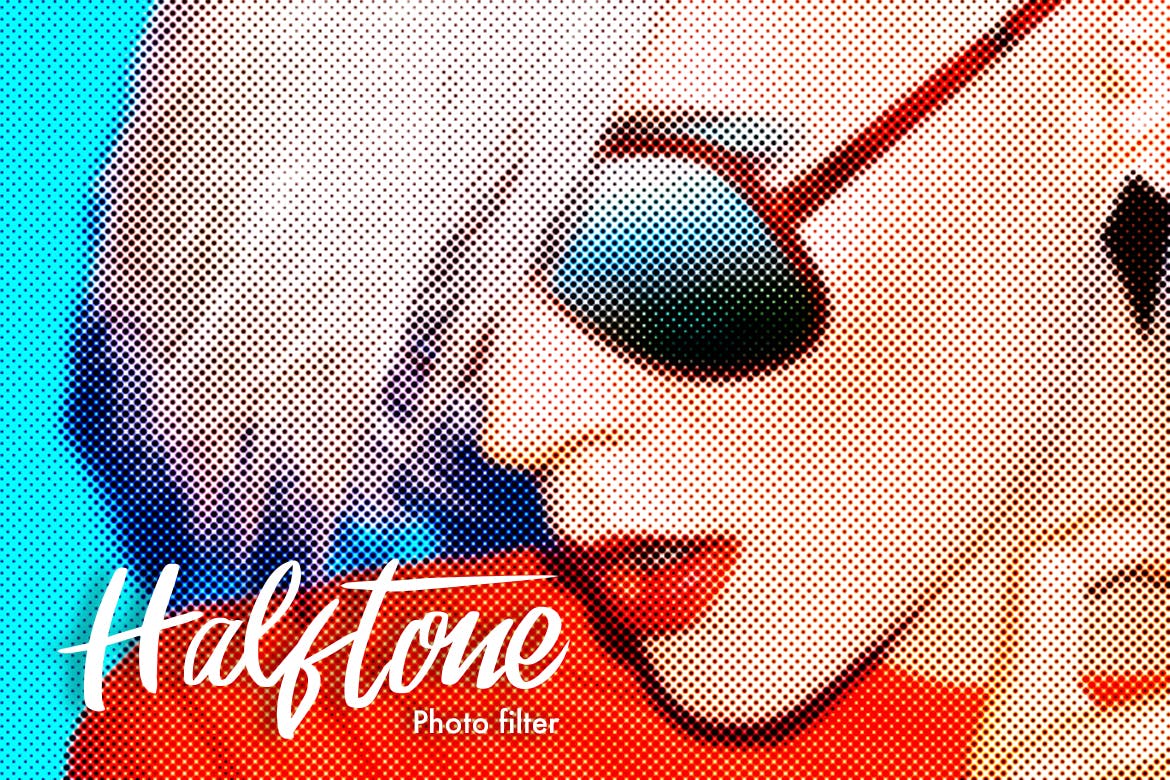 Here we have a simple, yet effective package of Photoshop color halftone effects. It supplies you with four variations, allowing you to mold your pictures into a halftone beauty with ease. Whilst not the most creative style on this list, sometimes we need a classical approach to our visual design projects.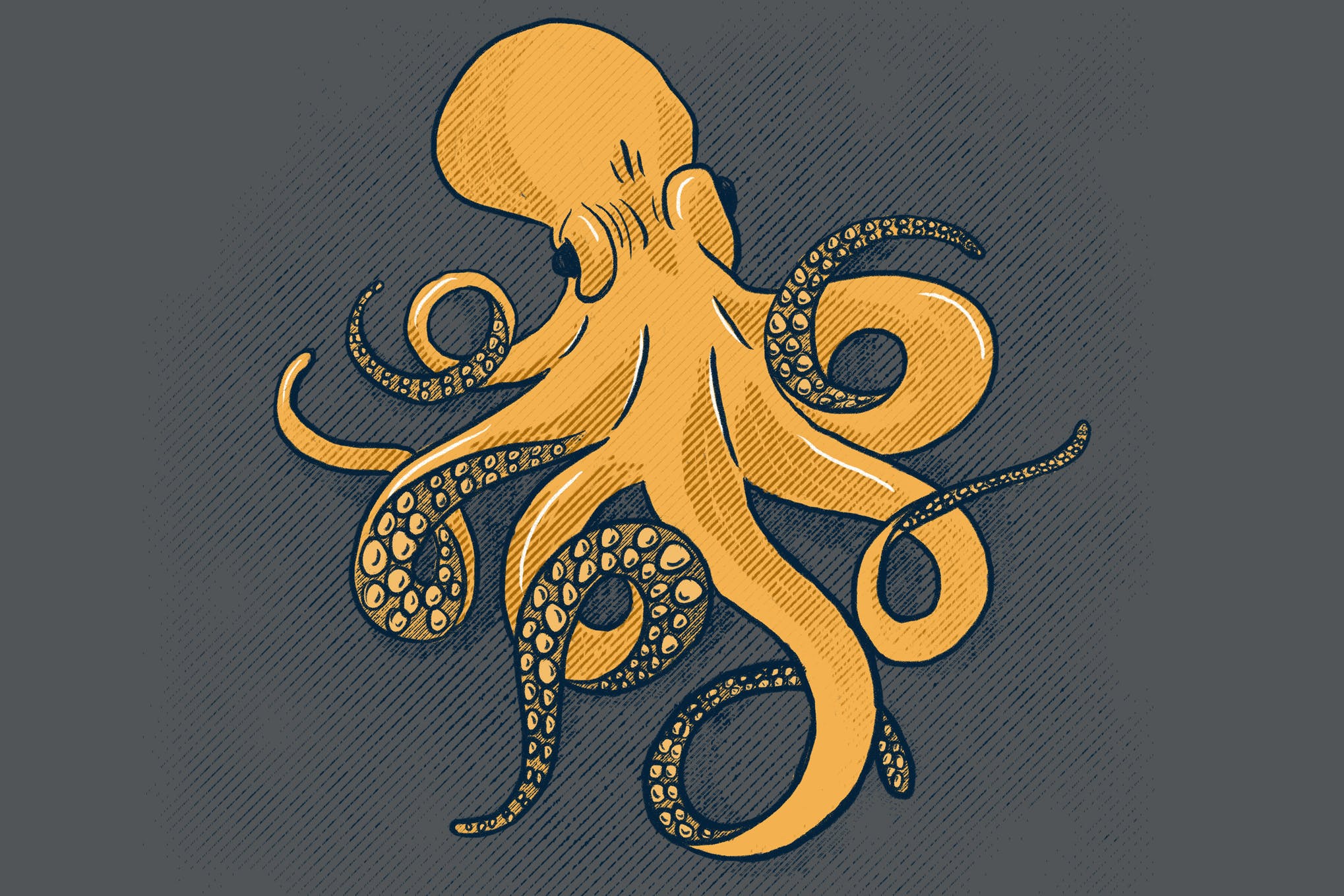 Need a little more creative freedom with your halftone application? Then you need this collection of halftone illustration brushes providing a great way to stylize your own halftone effect, and with forty options inside, you have everything you need to create exactly what you're looking for on-screen.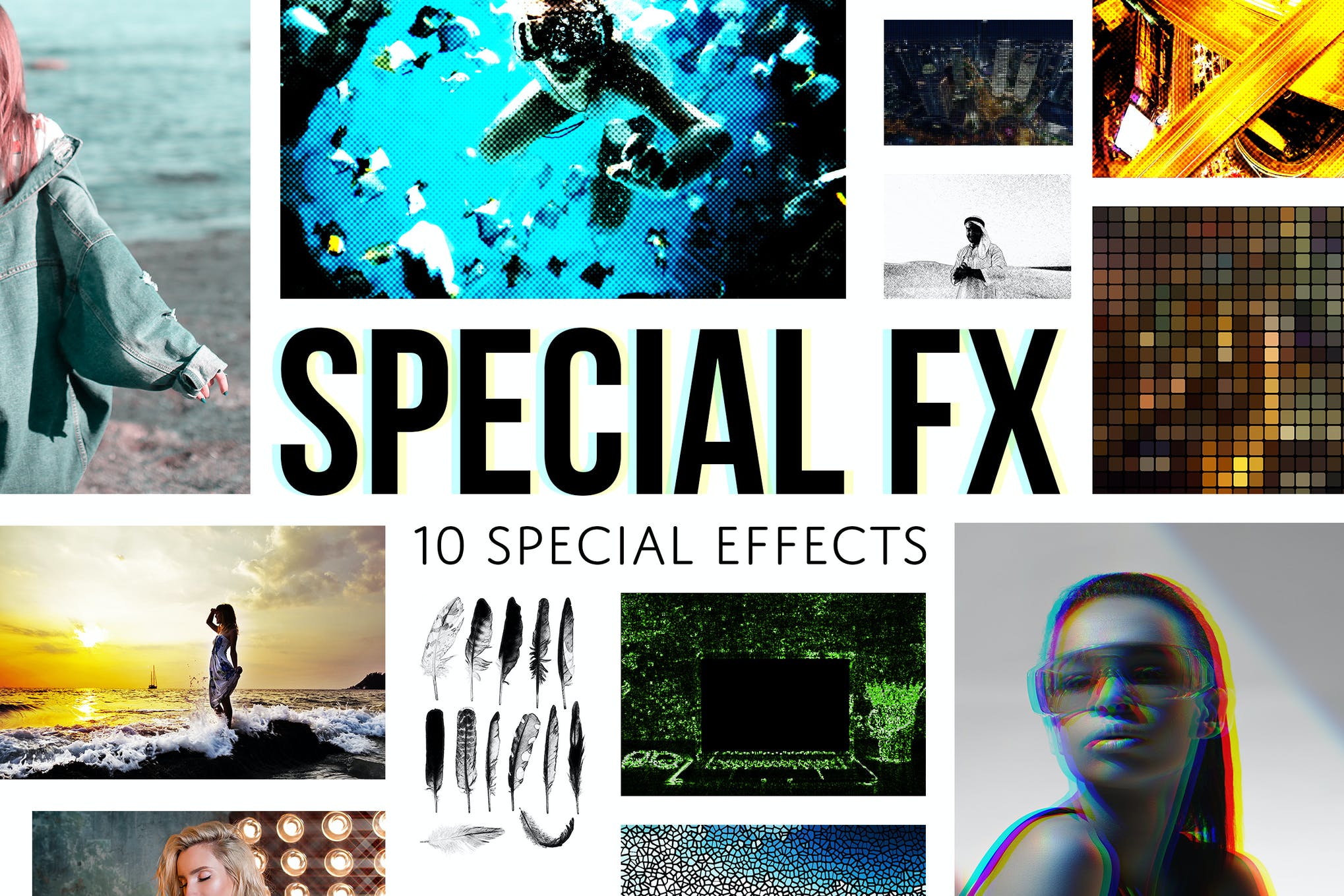 Here we have a collection of ten expertly designed Photoshop special effects that are sure to impress. Inside you'll find a wide range of artistic styles, including a halftone Photoshop action that can be easily combined with other effects to produce something remarkably unique. Each effect offers enough customization options providing you with ample creative freedom.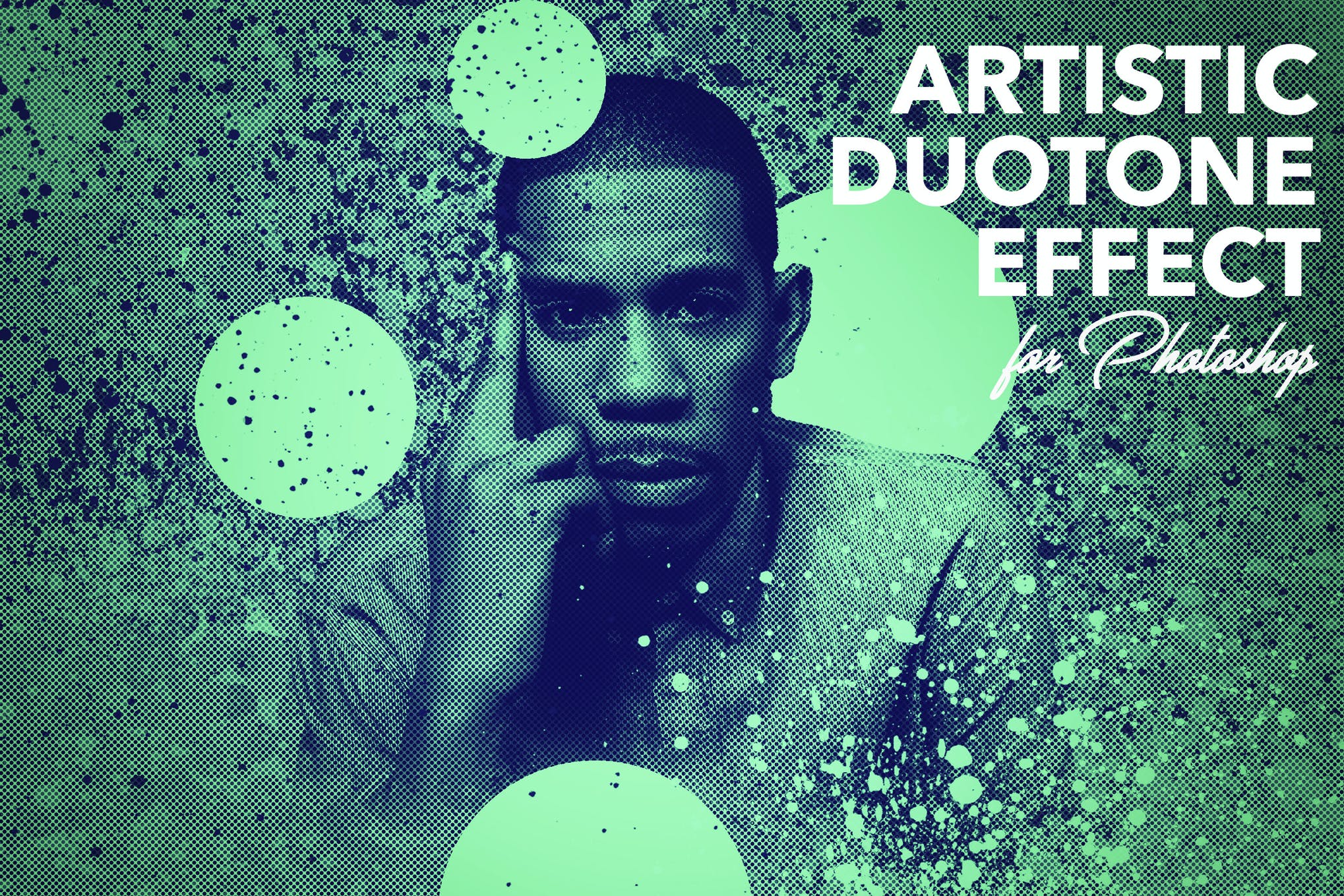 Transform your pictures into oversaturated fluorescent style hues with this artistic duotone Photoshop action that can create a range of duotone colors, vignette, and halftone effects in Photoshop, with minimal effort.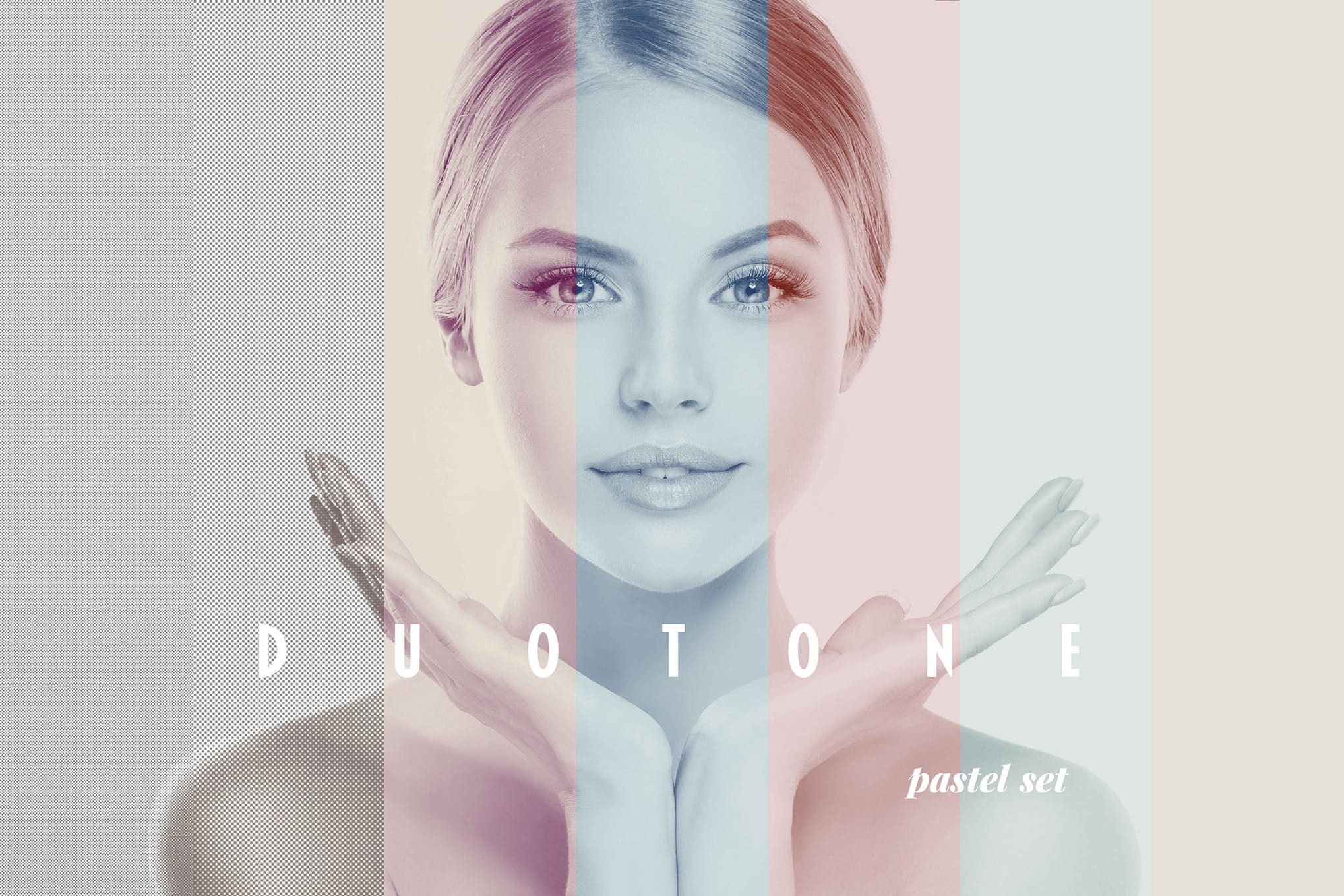 Add the beautiful halftone pattern Photoshop-style to your visual design projects with this package containing a range of duotone effects in pastel shades, complemented by halftone overlays that helps to bring a touch of personality to every application.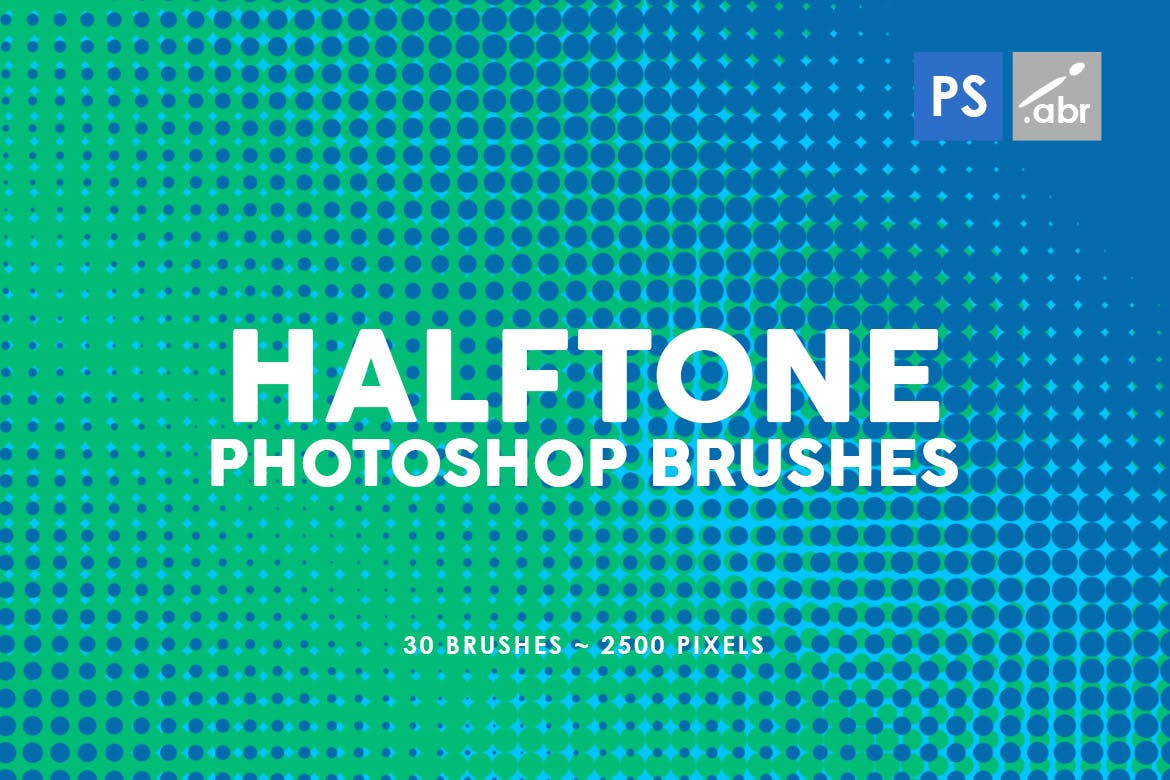 Next up, we have a collection of halftone gradient Photoshop brushes for you to use in creating spectacular pieces of artwork. Inside, you'll receive thirty high-resolution brushes that can be a perfect addition to virtually any project needing a halftone gradient Photoshop vibe.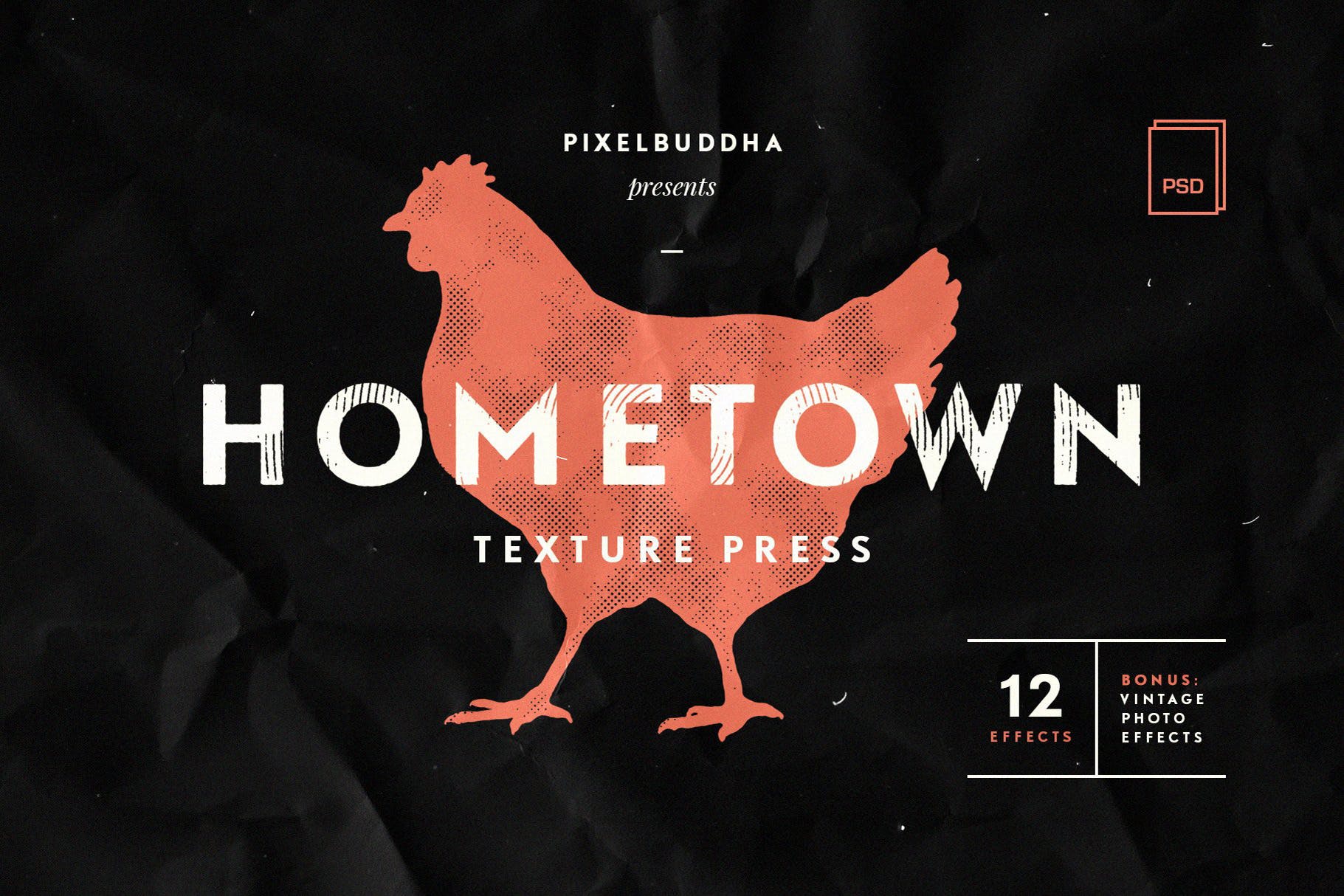 Hometown is an extensive halftone filter package for Photoshop. Inside you'll find twelve text effects, and twelve vintage photo effects, all using that beautiful halftone style to the fullest extent. A great halftone texture Photoshop resource for both creative and professional applications.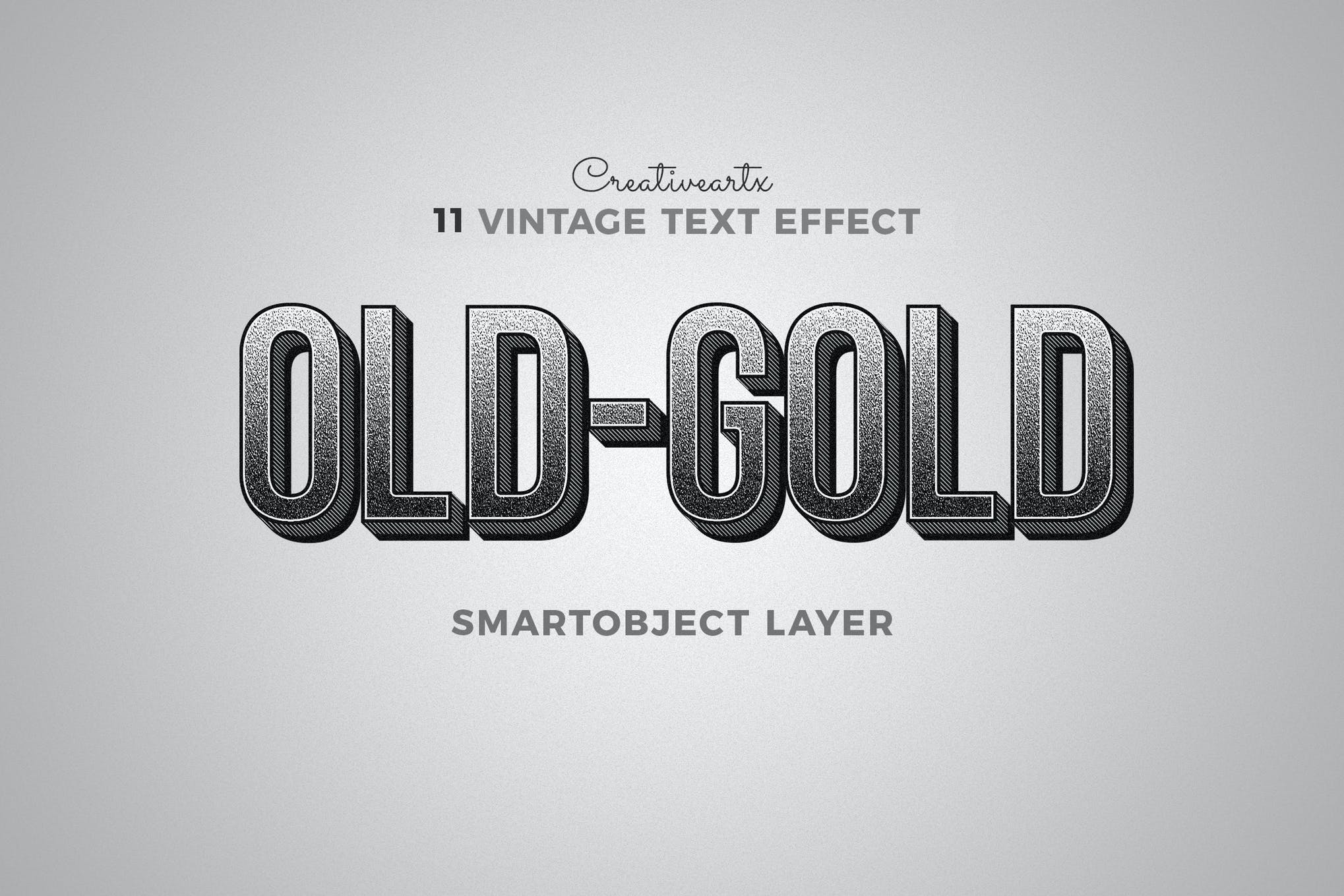 We couldn't make a list of halftone effects for Photoshop without including a vintage style, which is exactly why we have this remarkably unique option here. The package provides a range of typeface designs, all employing a halftone monochrome vintage aesthetic.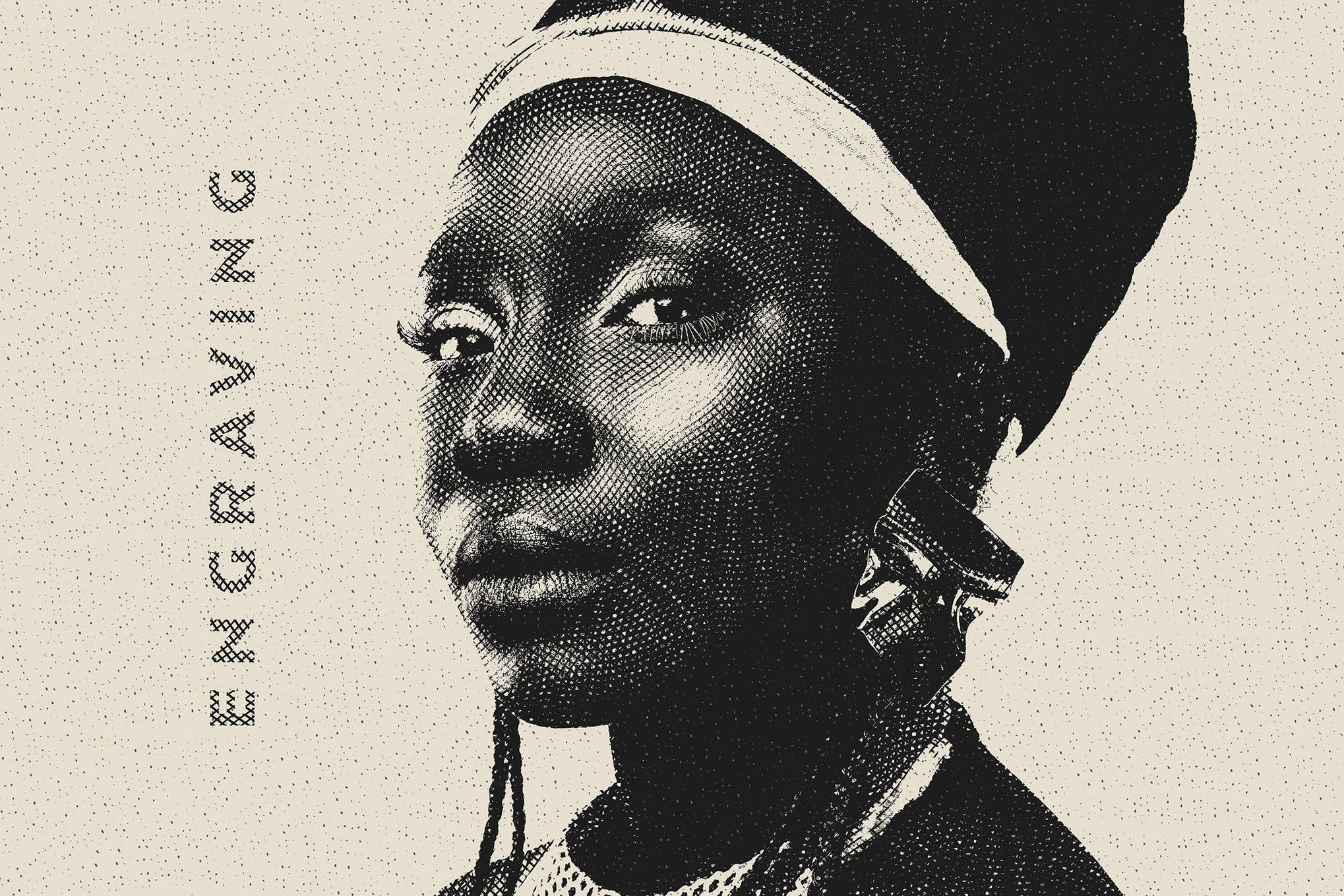 Emulate an incredible halftone style with the Engraving Waves Photo Effect. Much akin to other engraving styles, it provides overlay filters that will transform your pictures into a vintage halftone aesthetic with a few simple clicks of a button.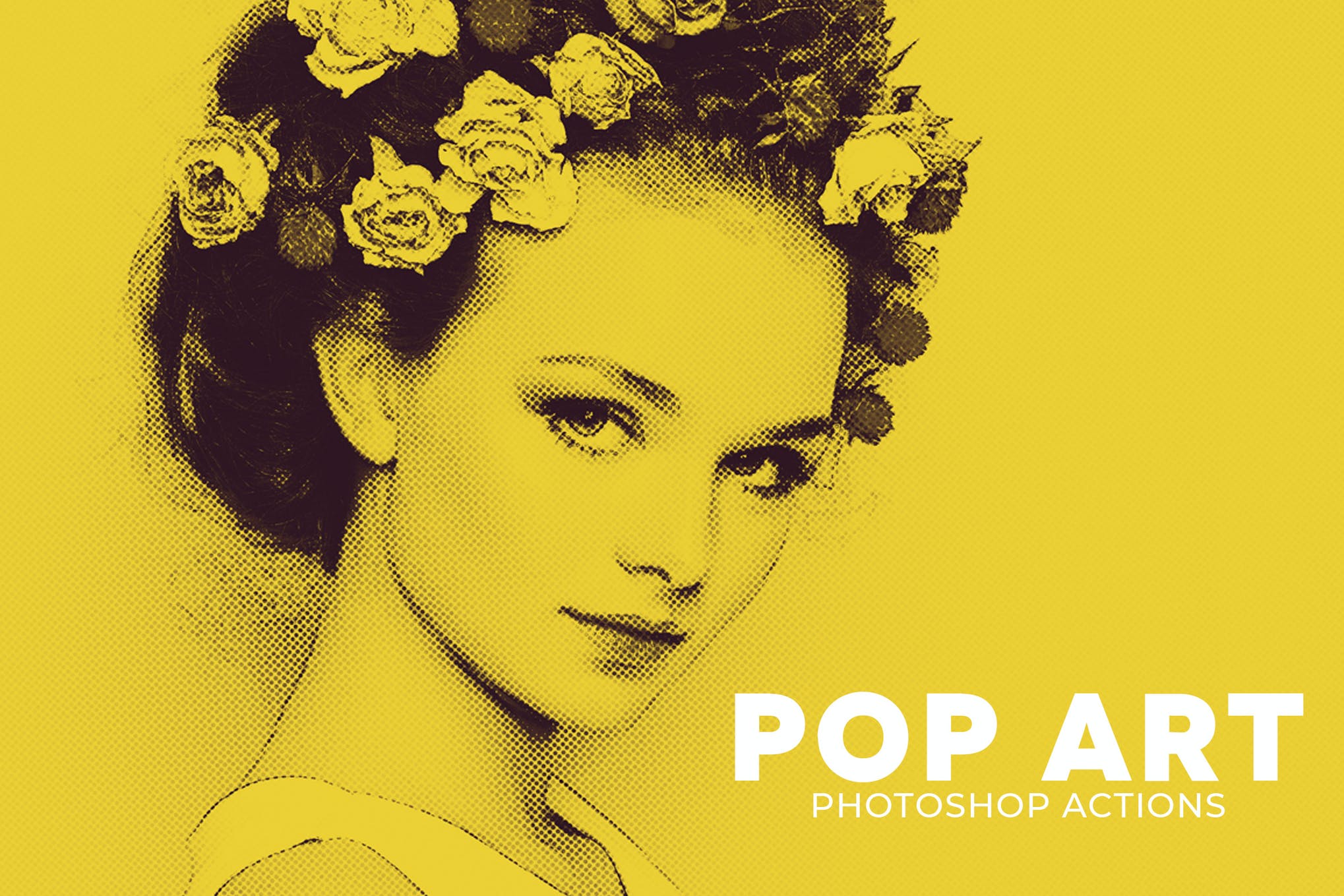 Not all halftone resources have to stick to the traditional style. With the Pop Art package, you'll have access to a range of twenty different color halftone Photoshop actions. A great option for those looking to emulate the early 1950's retro style, whilst still keeping some color in your designs.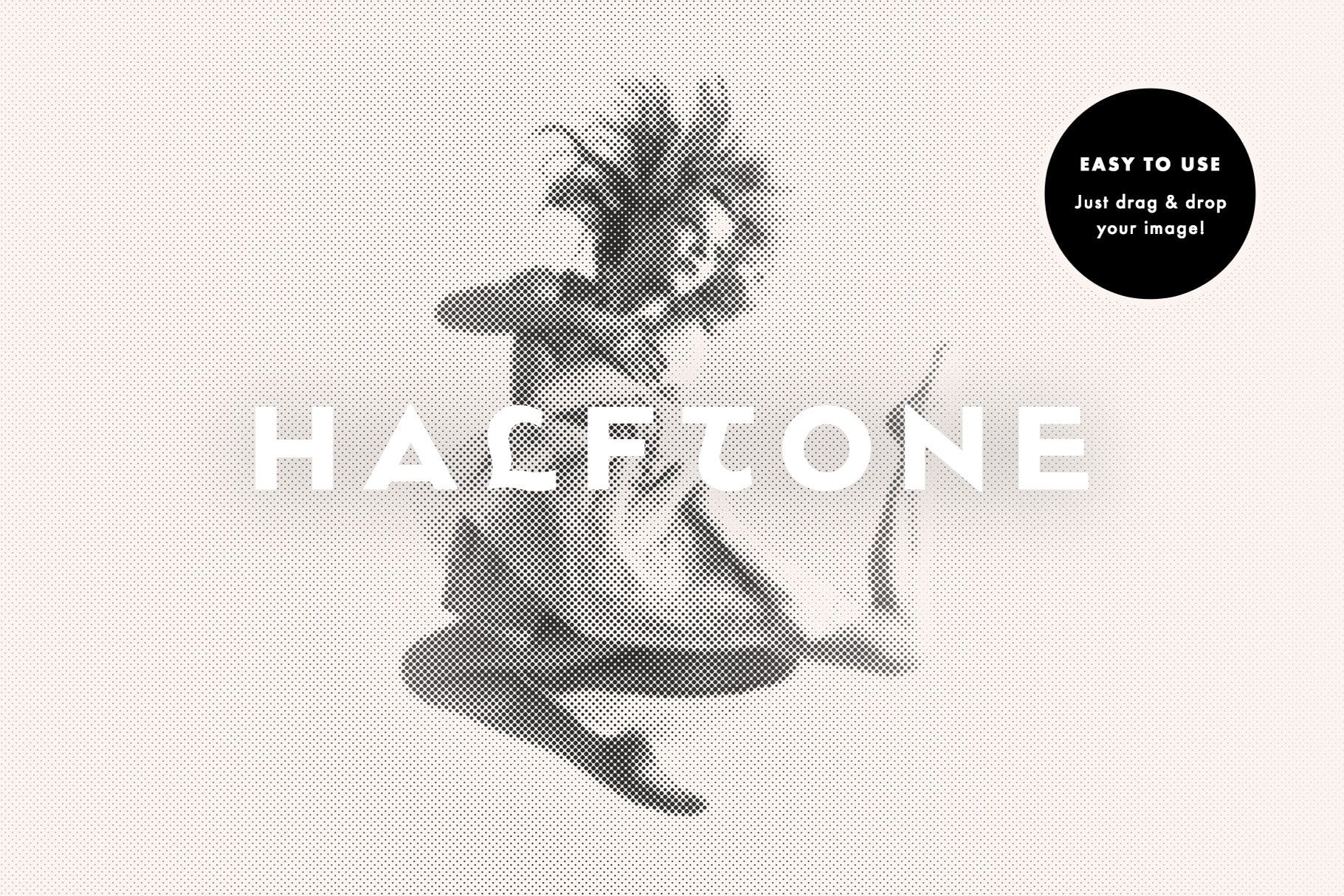 Spice up your photographs with the Newspaper halftone texture Photoshop effect. This package provides you with eights halftone patterns and ten color overlays. A great option for that vintage feel, or for those just wanting to add a touch of personality to their visual design projects.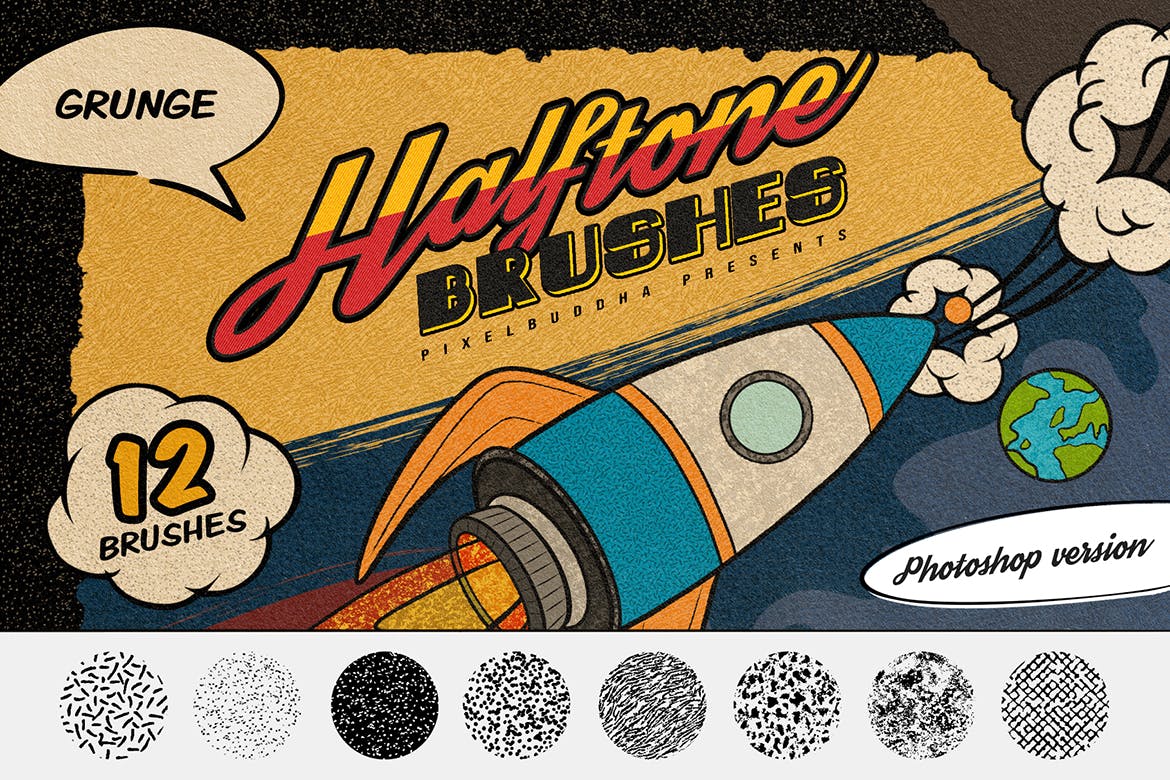 Get armed with these grunge halftone brushes for Photoshop, and bring your favorite vintage comic characters to life in just a couple of minutes. The pack contains twenty-four brushes and four old paper textures for you to create something truly out worldly.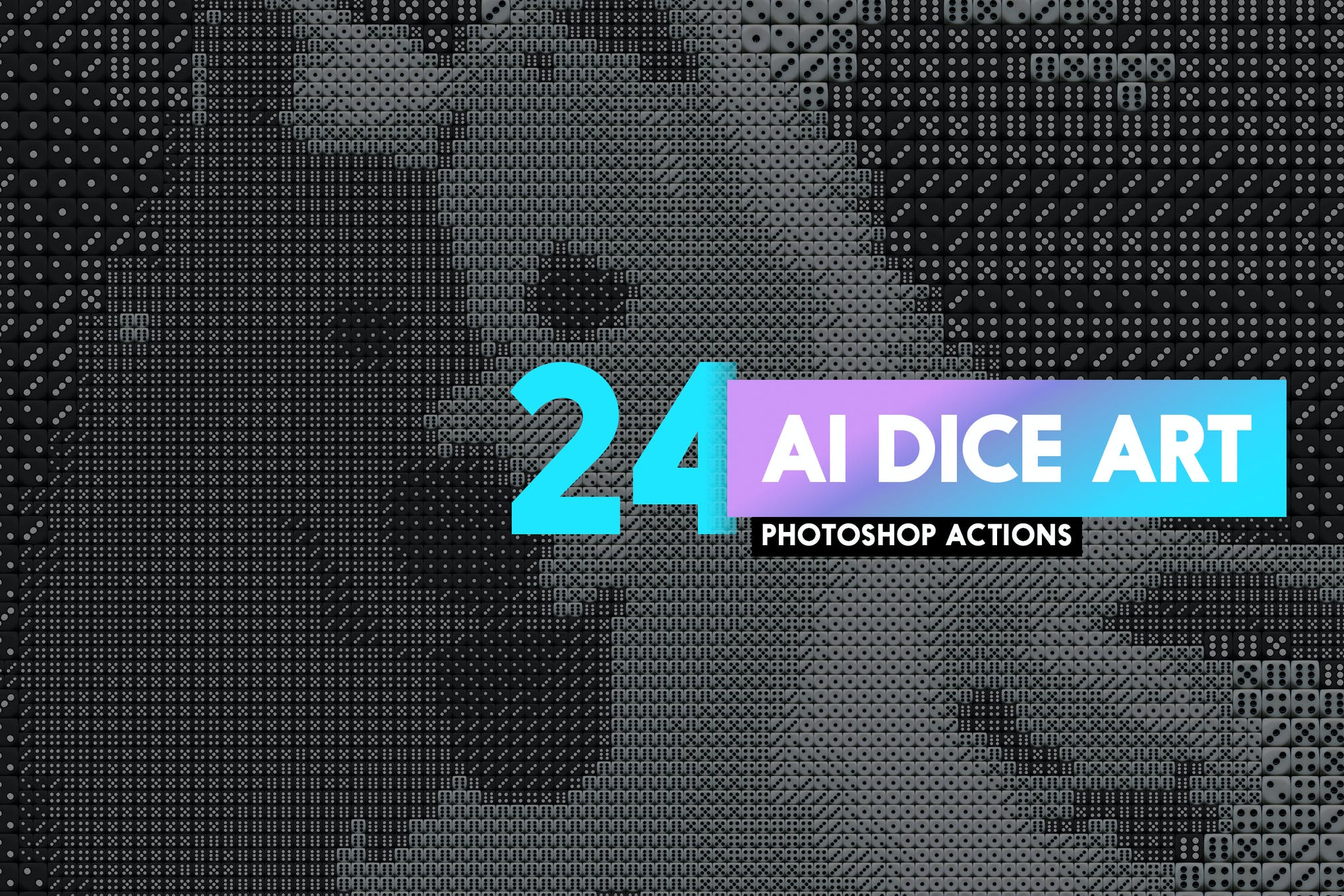 AI Dice is a unique addition to this list and manages to emulate the halftone style in a more round-about fashion. This action uses an overlay to transform any image you input into a canvas made up of thousands of dice. Whilst a more stylized halftone filter for Photoshop, it will be perfect for those looking for something a little different.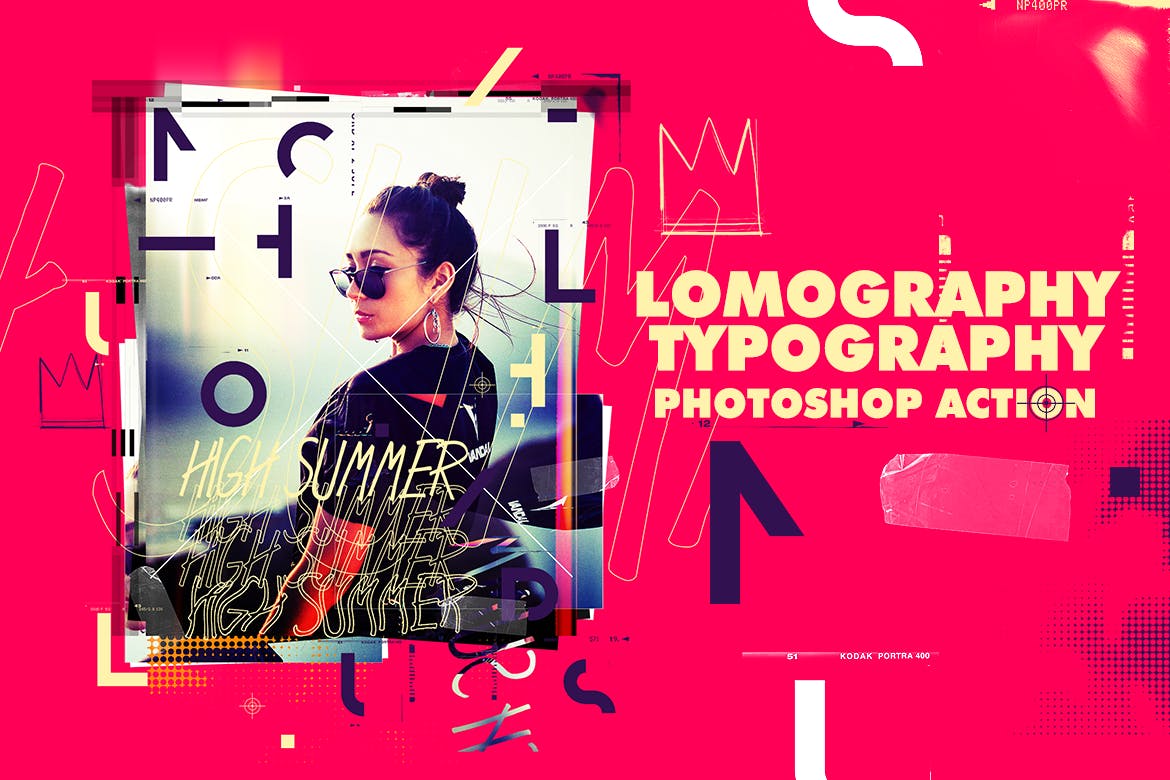 Want to create a halftone poster design? Then look no further than the Lomography Poster Photoshop action that mixes both vintage styles with halftone Photoshop overlays to create an amazing finish. As well as providing halftone pattern Photoshop effects, it also allows you to use analog, 35mm, light leak, and grunge filters to create something truly amazing.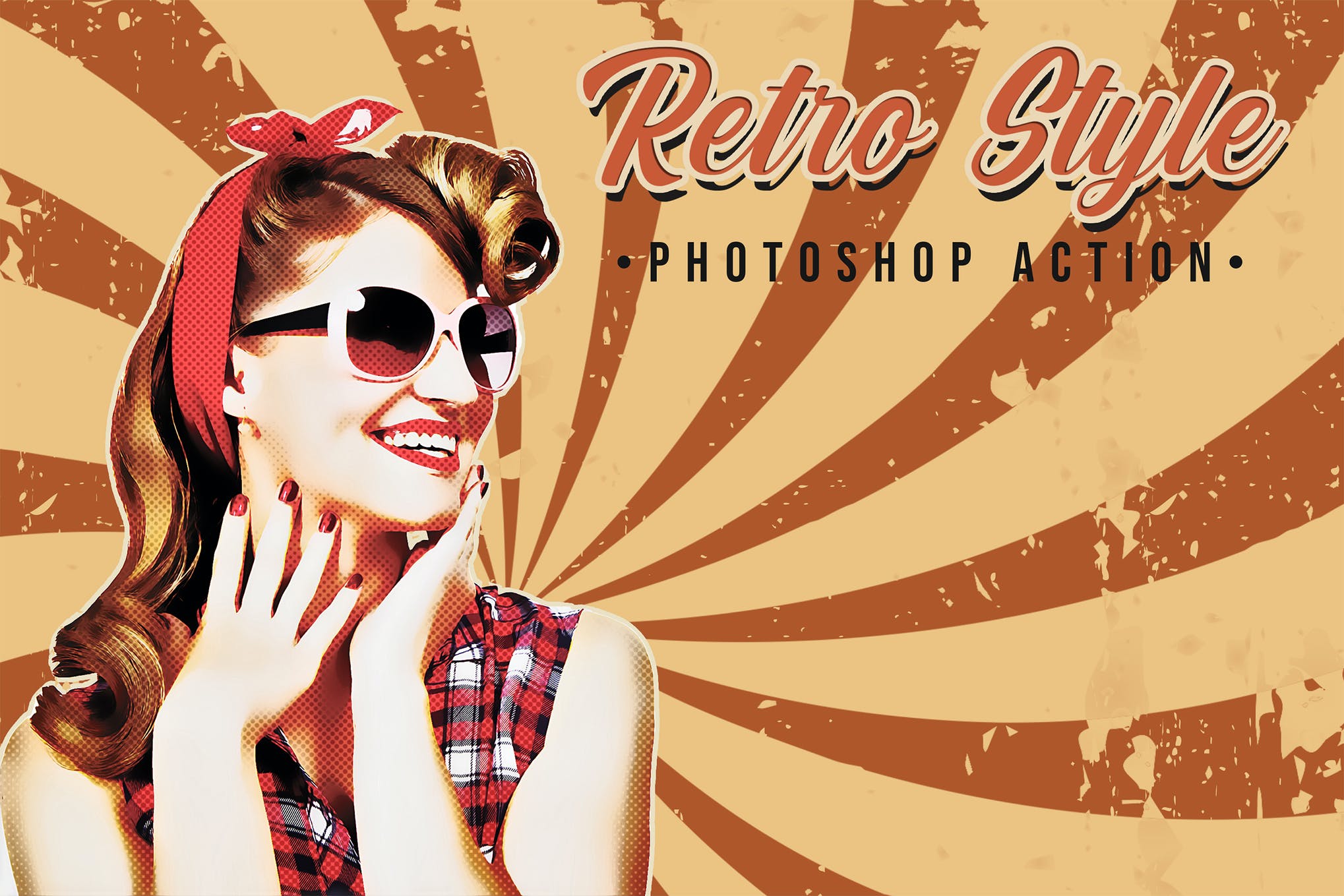 Emulate the classic retro halftone style with this Photoshop action. Inside the package, you'll find a range of template choices, all tailored to help you transform any image you use into a vintage dream. An awesome halftone texture Photoshop resource worthy trying out!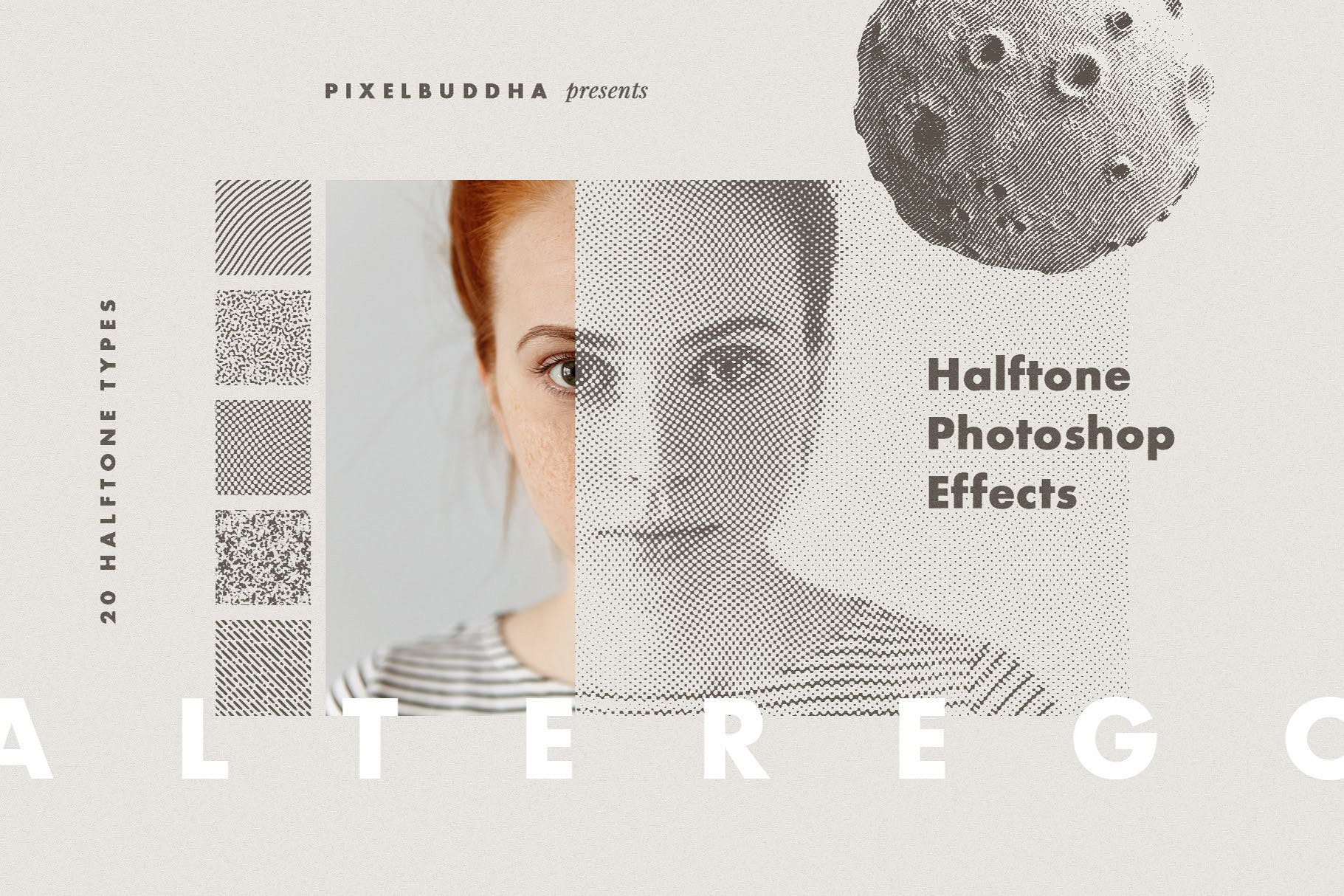 Never again will you be stuck wondering how to halftone in Photoshop with Alter Ego, an admirable pack of halftone textures and patterns that seamlessly transforms your images into a retro beauty. It also provides a range of halftone gradient Photoshop effects for you to enjoy.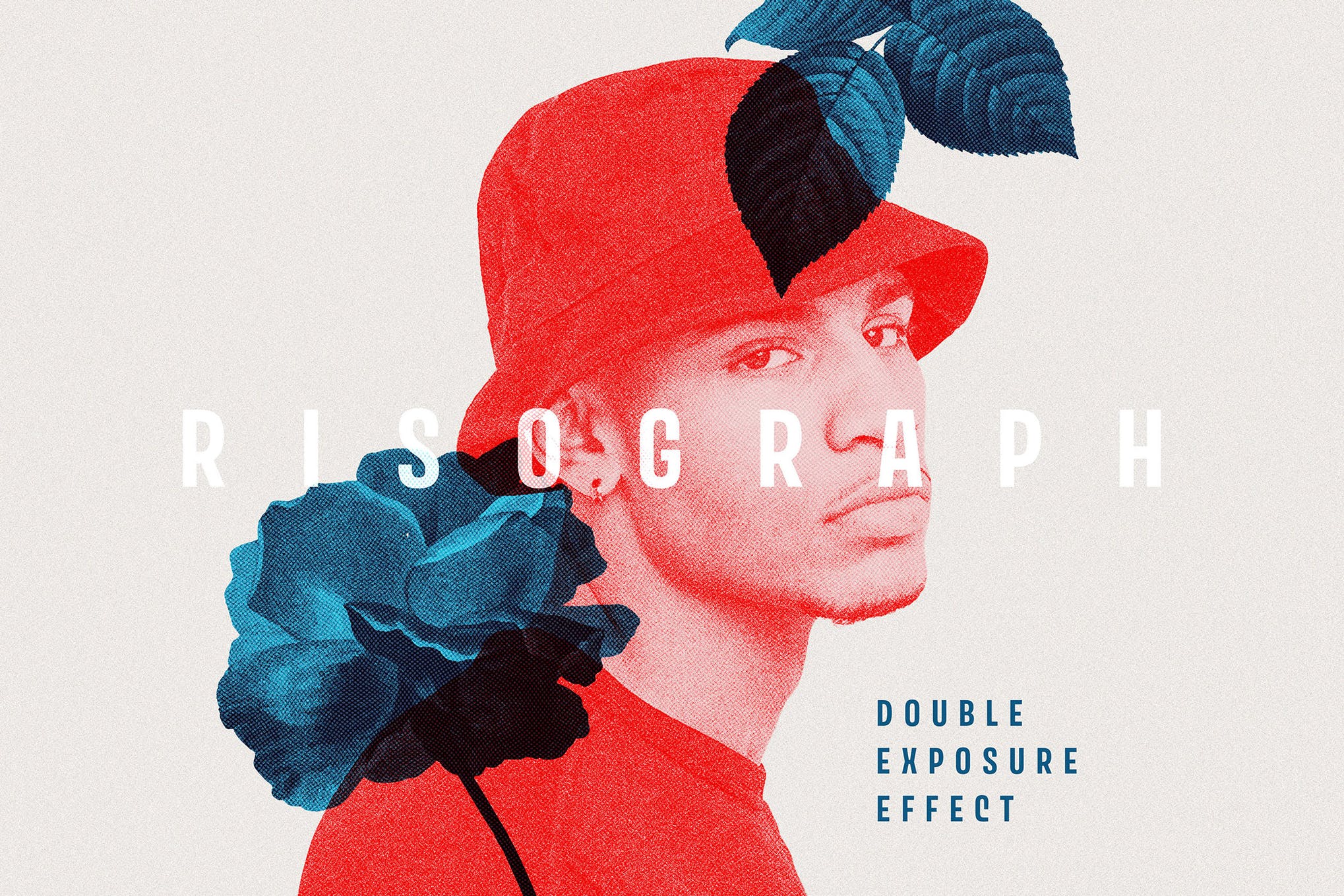 Imagine getting to incorporate the risograph double exposure filter with the halftone effect. Exciting, innit? This Photoshop action allows you to do just that by providing a range of halftone Photoshop overlays that can be mixed and matched to achieve a grainy, grungy paper pressed effect.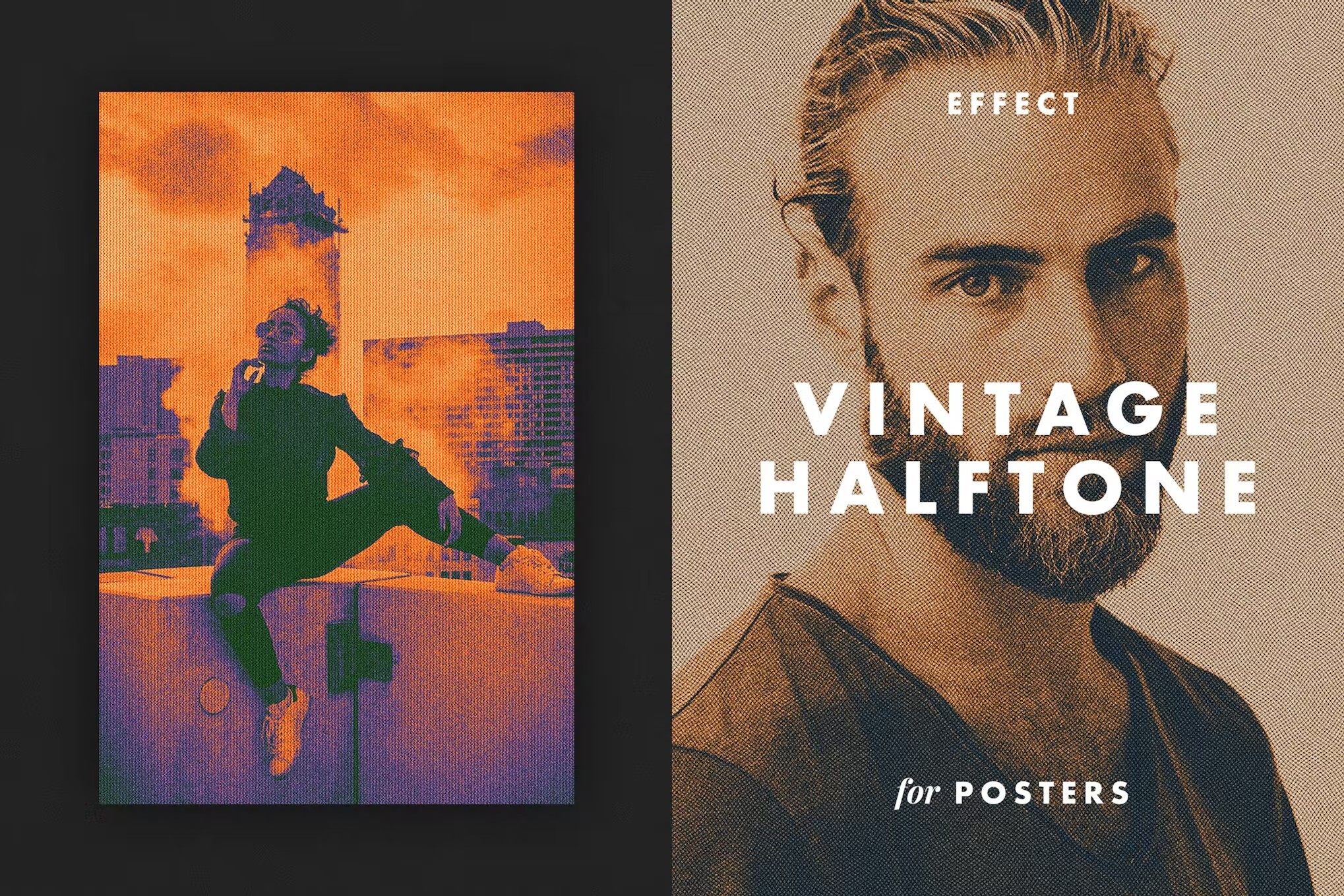 This photo effect is a combination of professional results, high-end vintage aesthetics, and flawless workflow. The package contains 3-grain intensities styles, 6 halftone patterns, and 6 color filters. Enjoy the versatility and thorough details of this retro photo effect!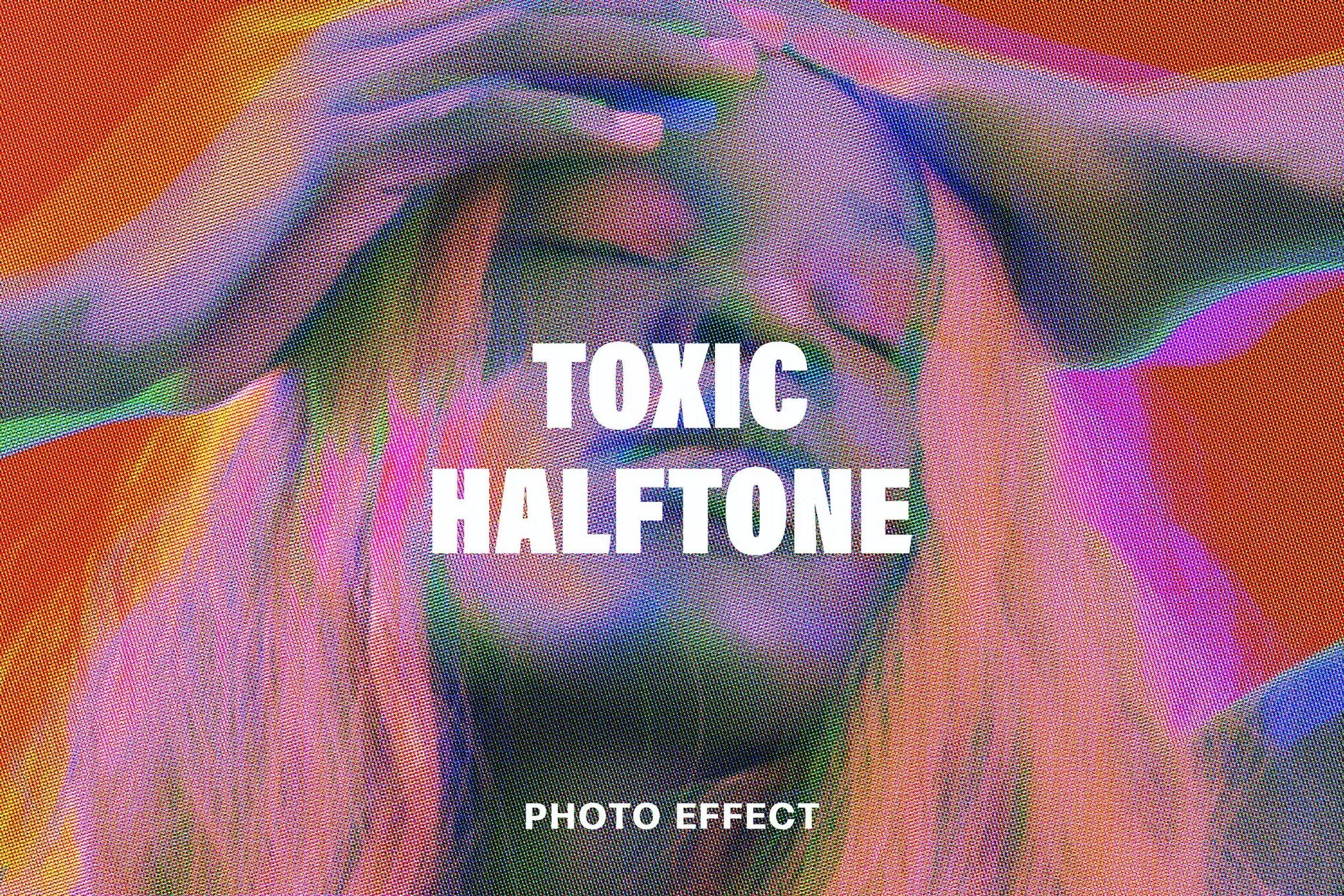 This halftone photo effect is designed to shake up your projects, injecting dazzling visions into photography. Click-click and the new extravagant soda pop packaging design is ready! Absolutely healthy trippy hallucinations the toxic effect causes is one more reason to give it a try.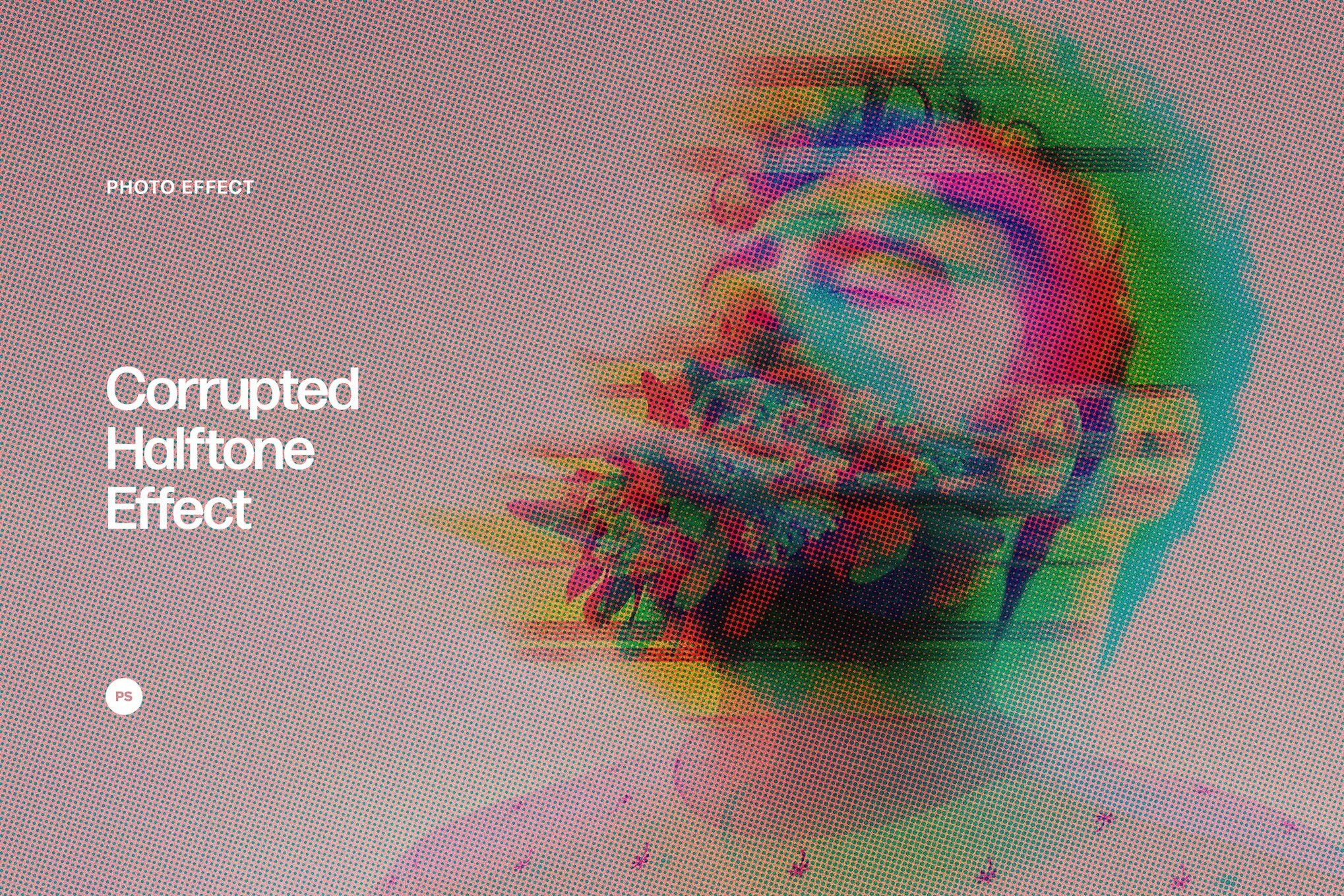 The endless creative possibilities available with distortion effects provide a constant flow of new ideas and artistic projects. Combining the various techniques might result in discovering unexpected tools for photo editing. You can see it yourself when experimenting with this halftone photo effect, using dots pattern and glitching colors.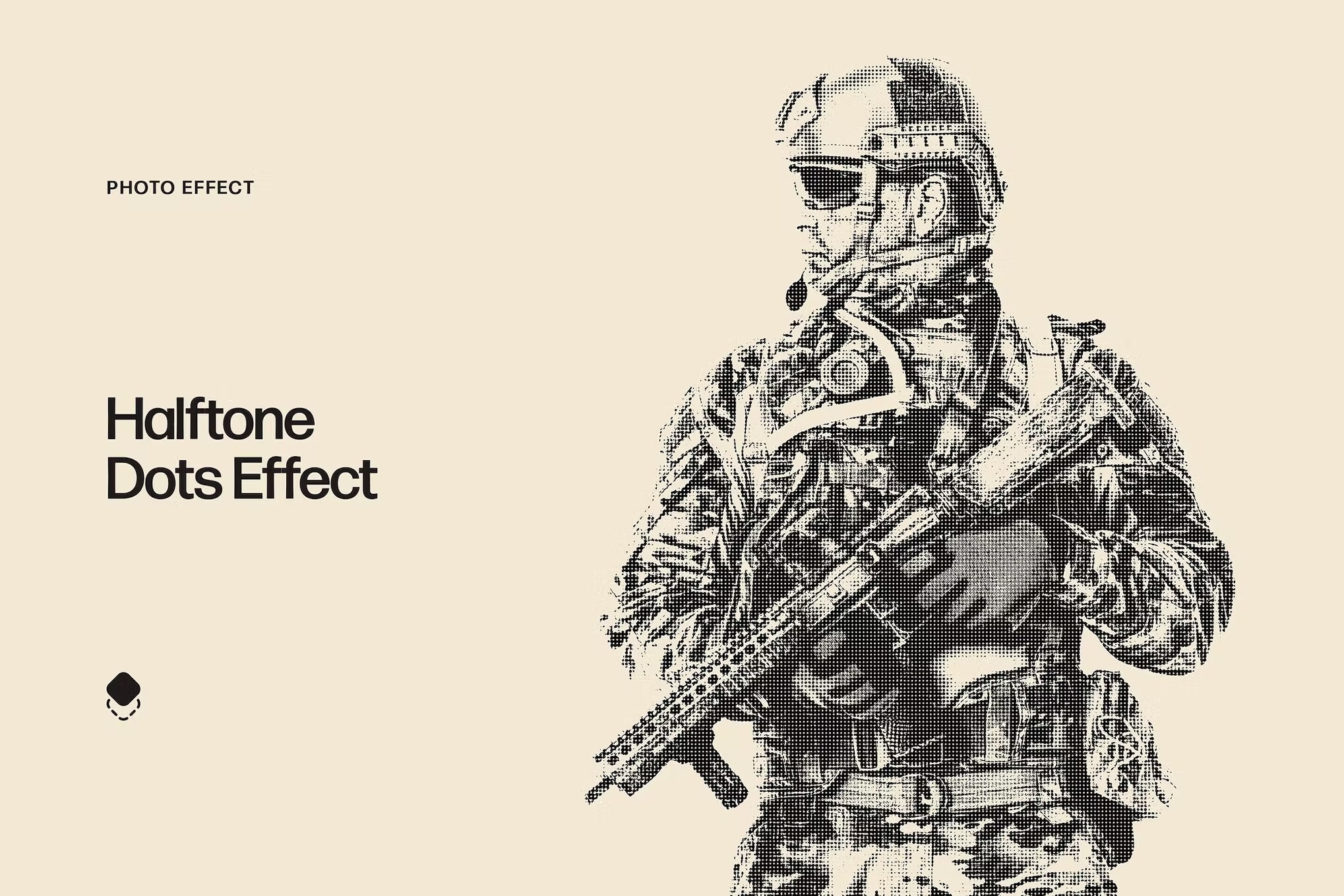 With a different degree of distortion and dot/stripe size, you can create imagery with a unique visual impact. Indeed, since halftone effects repeat old print, with different types, you can make graphics that reminds of the 50s, 60s, 70s, or even 80s. The dot halftone effect contains Smart Objects, so simply paste your photos, logos, or any graphics, save the progress, and you are done!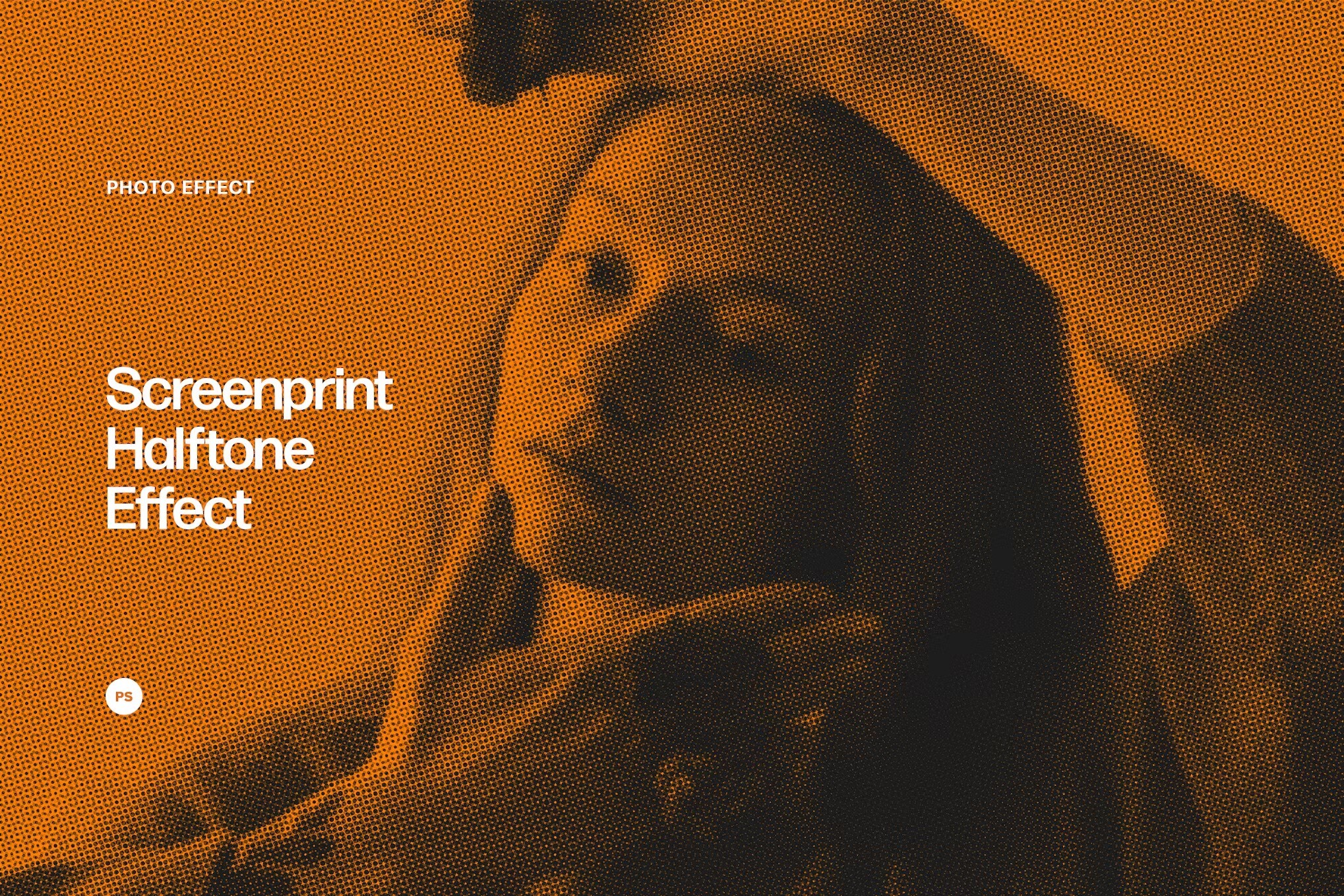 Thanks to retro heritage, nowadays, we can enjoy so many approaches to delivering visual concepts! And halftone photo effects are surely included in this number. The densely placed patterned textures are put on one another, forming a peculiar assemblage of lines. Paint the image into one of 5 color filters, carried out carefully to fit the style. Dive into vintage aesthetics, reminded of old correspondence and withered fashion magazines!
Free Halftone Photoshop Resources
There are plenty of great premium halftone Photoshop actions out there to choose from, but that doesn't mean there are not free options as well. Let's take a look at some free Photoshop color halftone resources you can get your hands on right now: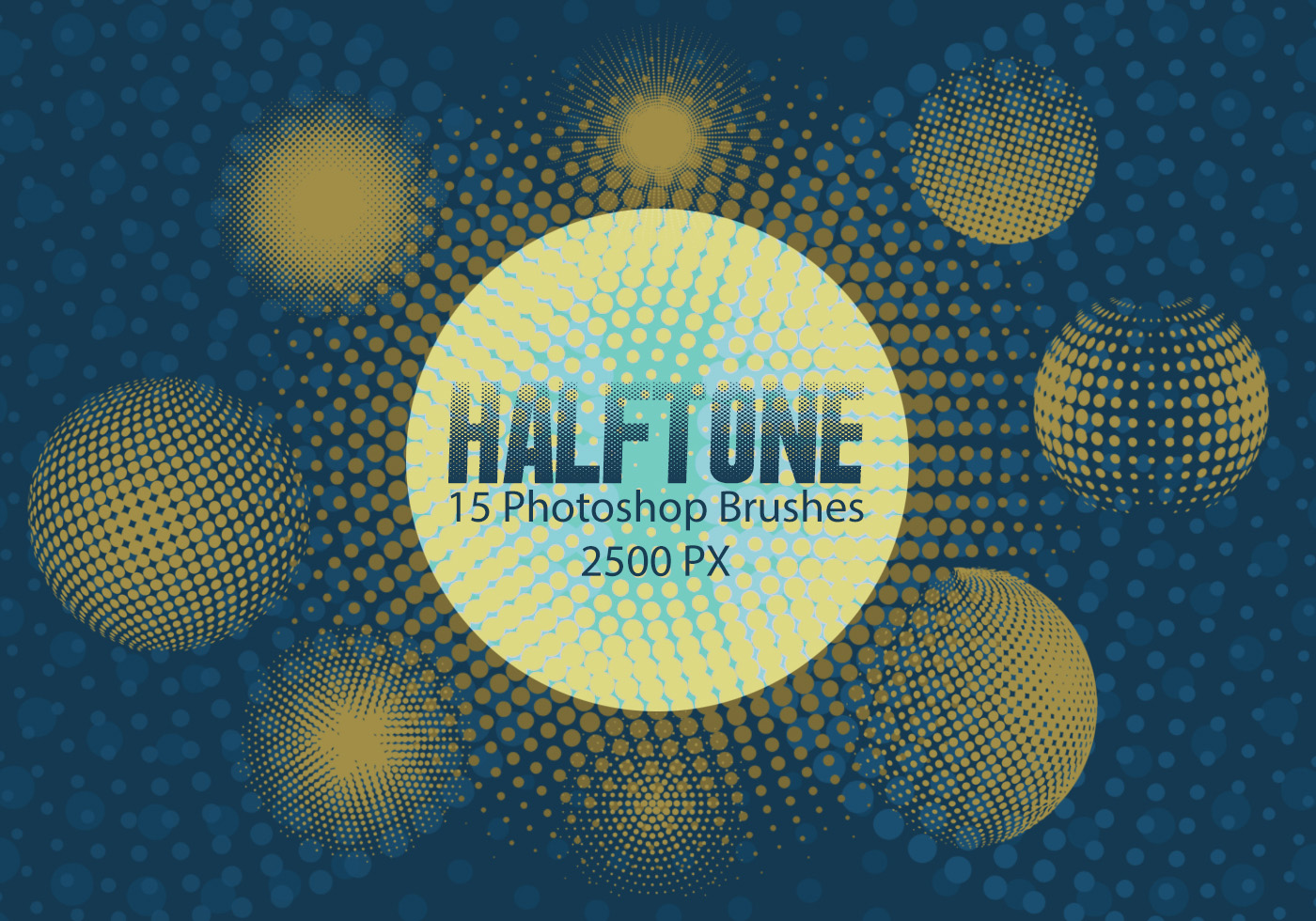 Bring out your artistic flair with this collection of halftone Photoshop brushes. Inside you'll find a range of fifteen minimalist halftone brushes, each with a simple application method. A great free halftone Photoshop resource for beginners.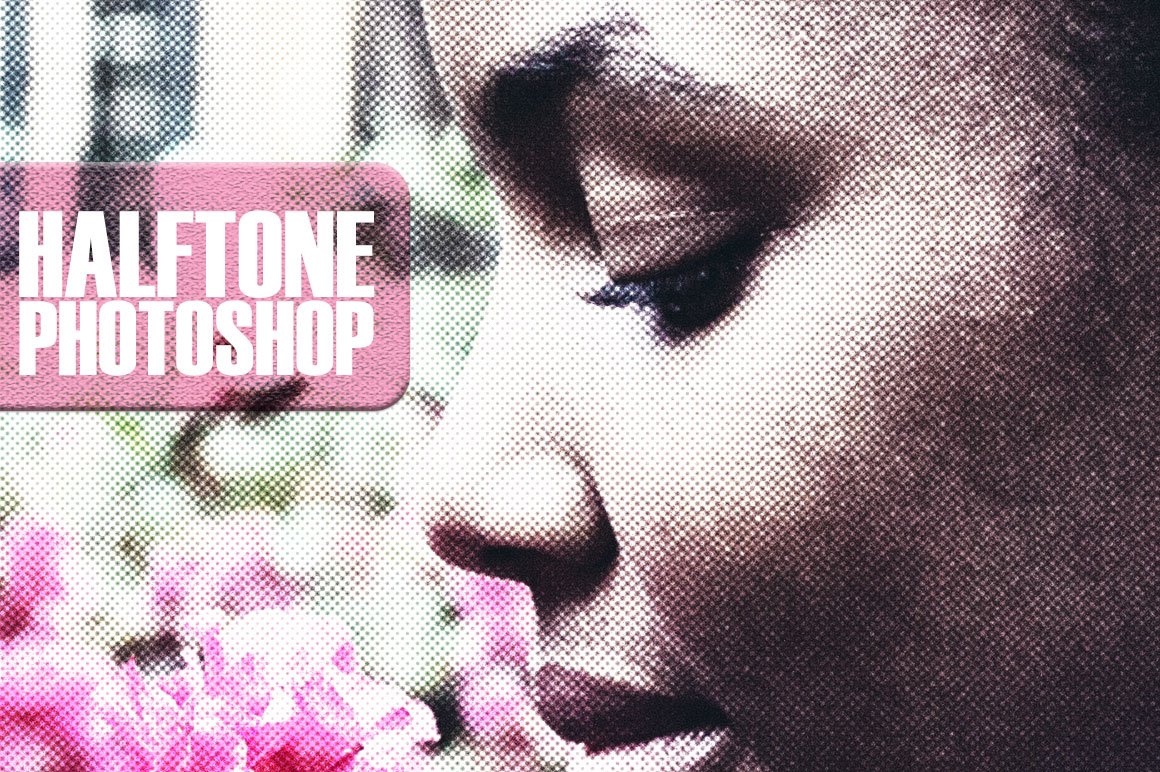 Emulate an incredible aesthetic with the free Halftone filter Photoshop Action that will transform your pictures into newspaper printings, with minimal effort. It provides a surprising amount of creative control in your hands, making it one of the best free halftone Photoshop actions out there!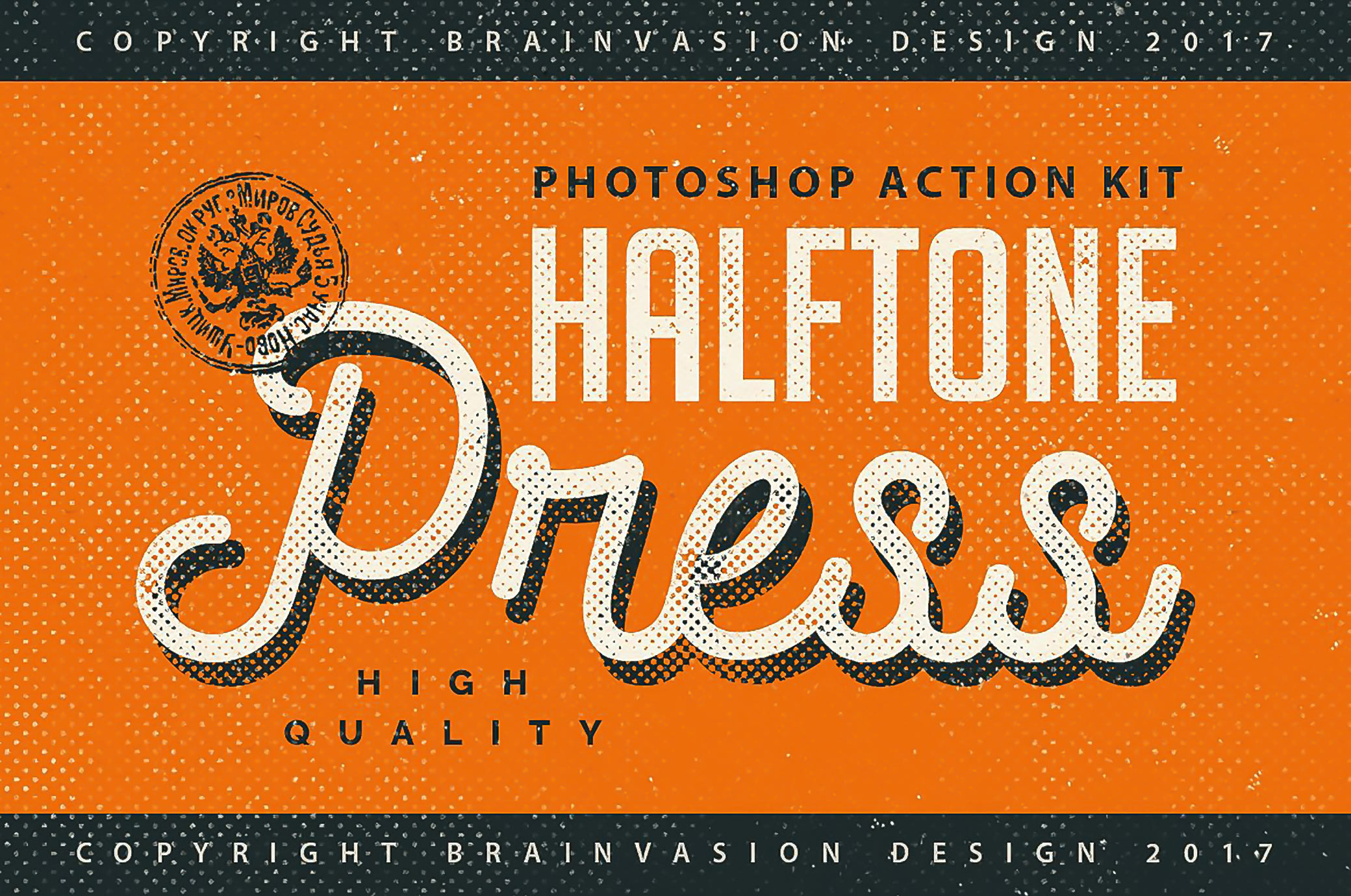 Bring a unique halftone style to the table with this freebie containing over fifty halftone patterns for Photoshop. It applies a much more unique spin on the traditional halftone engraving style and is sure to paint your work in an impressive light.
Bring The Halftone You Need to The Table with Ease!
It's not hard to find yourself lost in the libraries of Photoshop third-party resources, taking away valuable time you could be spending working. Thankfully, with these incredible halftone resources at your back, you won't be stuck looking for great halftone actions ever again.