40+ Best Glass Photoshop Effects (+ Broken, Shattered & Frosted Glass Overlays)
So your next project requires you to give a glassy look to your photos, but you are not sure how to do it. That's exactly where Photoshop actions, brushes, and effects come to the rescue.
However, for someone who has never used Photoshop before, it could be a struggle to your get hands on the right resources. Not to mention, there are so many not so amazing glass Photoshop effects floating around on the web leaving you all the more frustrated.
To help you out, we have compiled a list of the best glass Photoshop effects on the market right now. Whether you are looking to achieve a stained glass look, shattered and broken glass aesthetic, or frosted glass effect in Photoshop, we made sure there is something for everyone. The best part? There are both premium and free options.
Without further ado, let's take a look at our roundup of the most amazing glass texture Photoshop effects.
Get everything you need to supercharge your Photoshop workflow. From just $16, get unlimited access to thousands of Photoshop actions, Lightroom presets, templates, graphics, fonts and photos.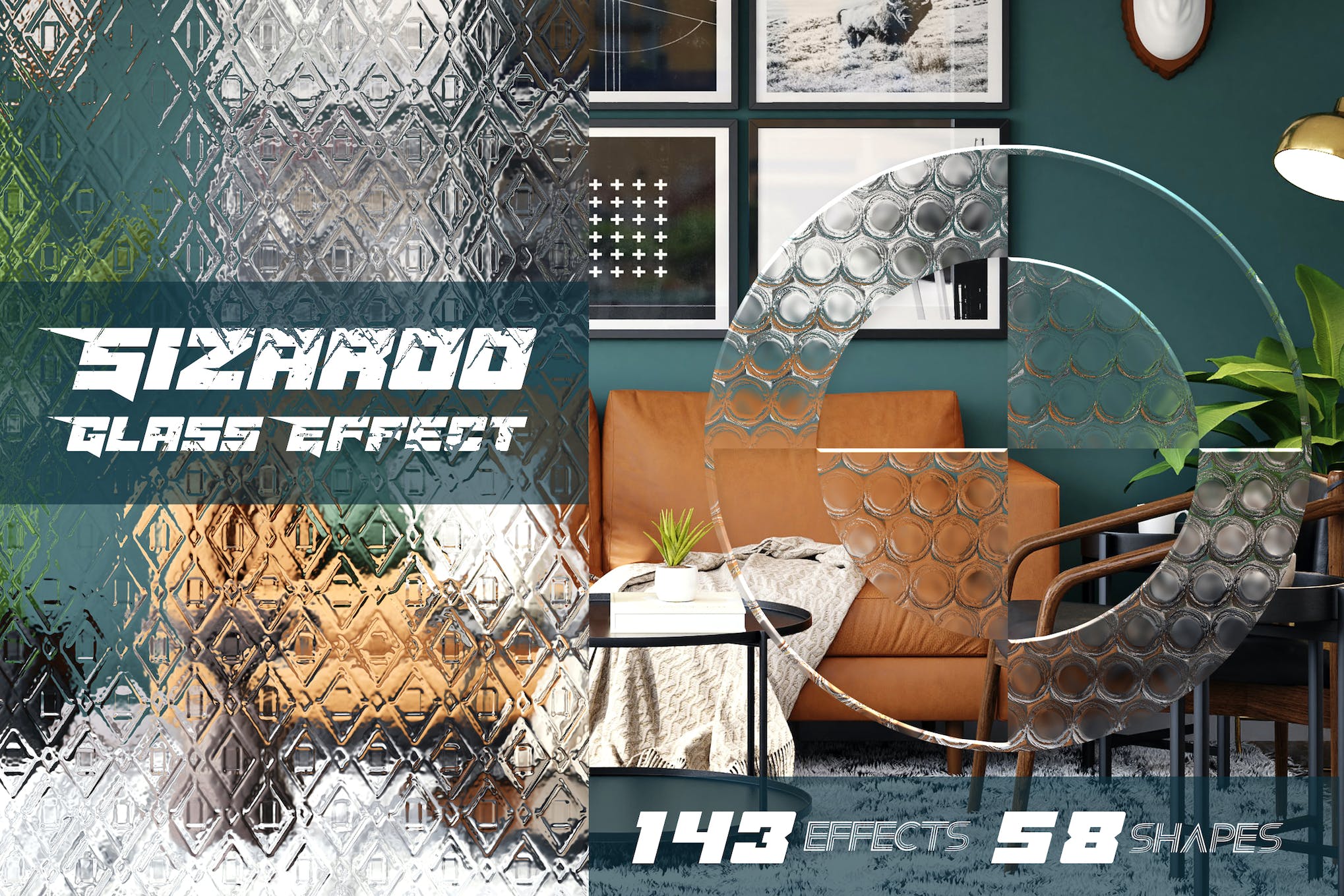 This is an engaging Photoshop Action that offers a unique glass effect to enhance your designs. Perfect for optimizing your images, texts, and shapes, it also provides a collection of 58 shapes to further embellish your designs along with 143 effects.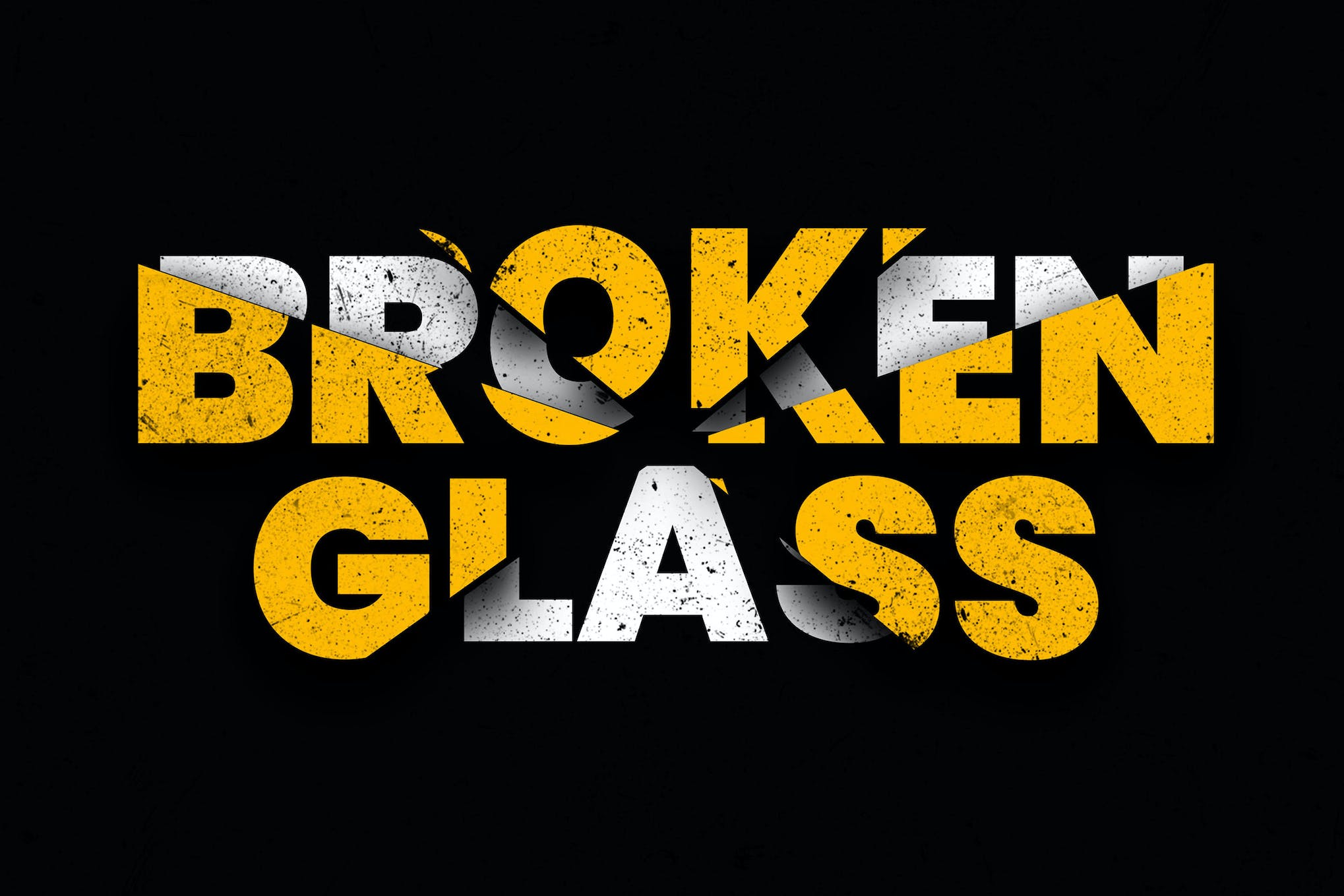 This is a cool text effect that allows you to add a shattered glass effect to your typography designs. It offers a high-resolution Photoshop file that lets you effortlessly change colors and replace images through Smart Objects.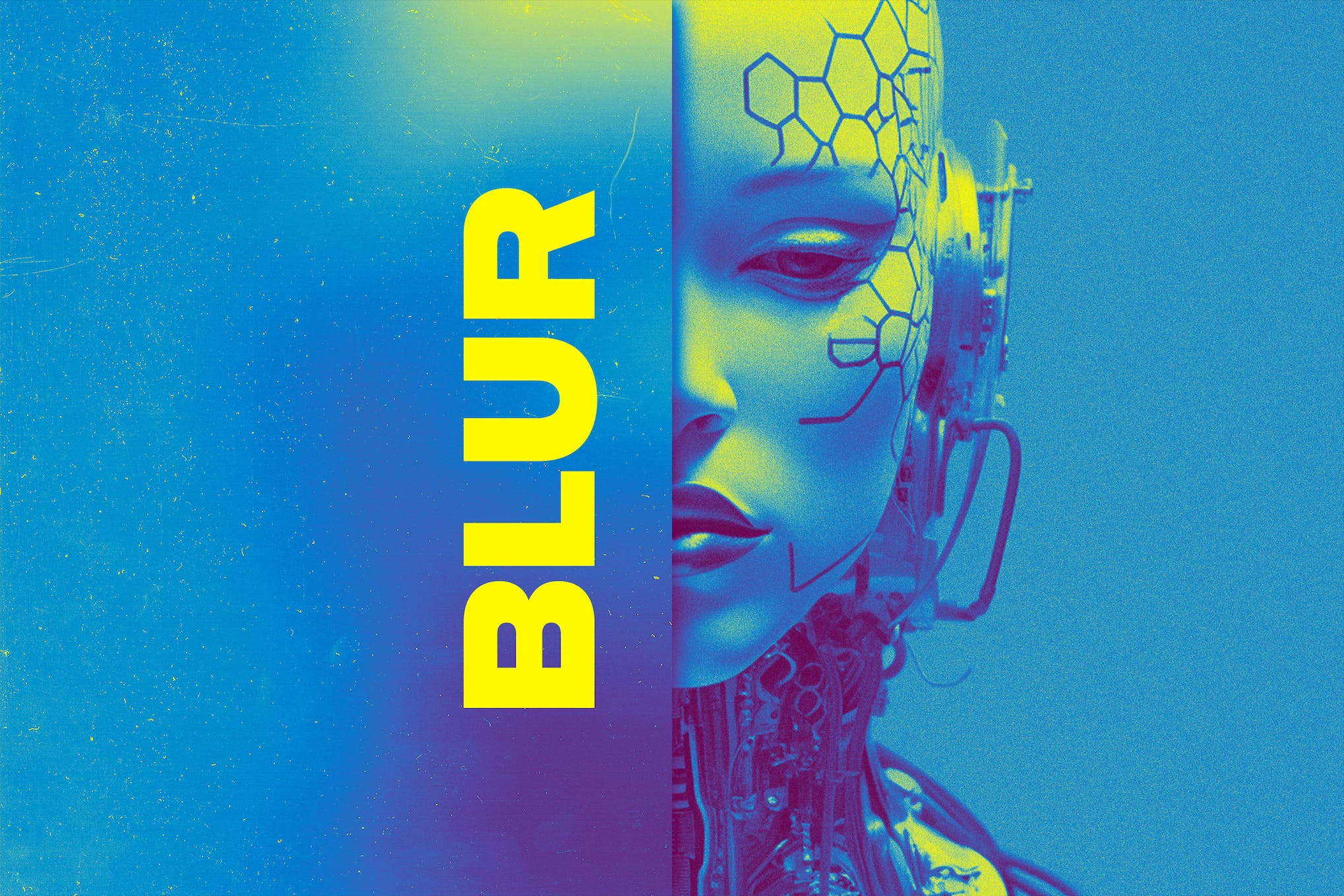 This Photoshop template easily enriches your photos with an enchanting, high-quality glass-themed image effect. This kit, with its Smart Object layers, enables full customization for a streamlined workflow.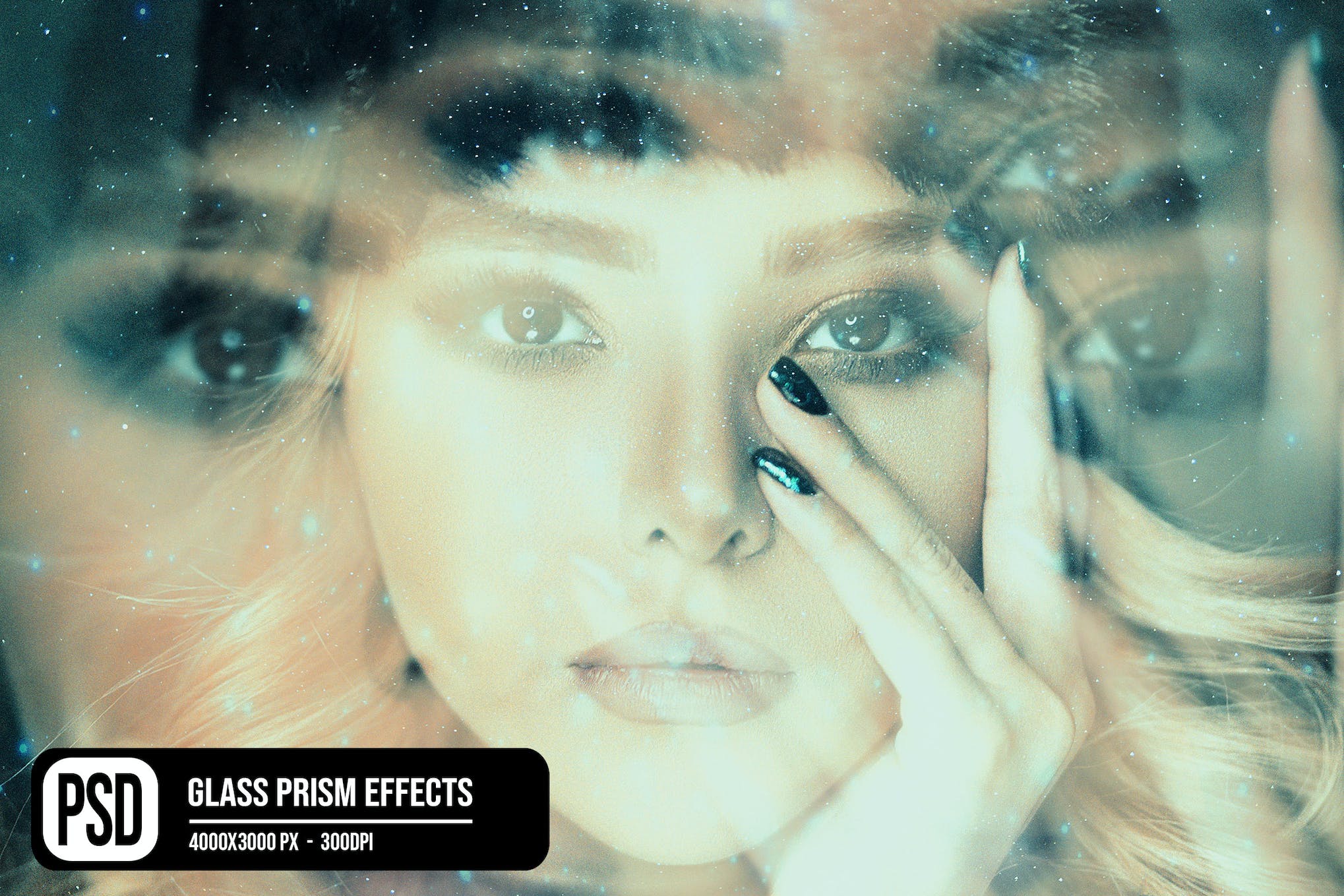 This Photoshop template allows you to add glass prism effects to your photos. This template comes in a high-resolution PSD format and you can easily place your photos using smart objects as well.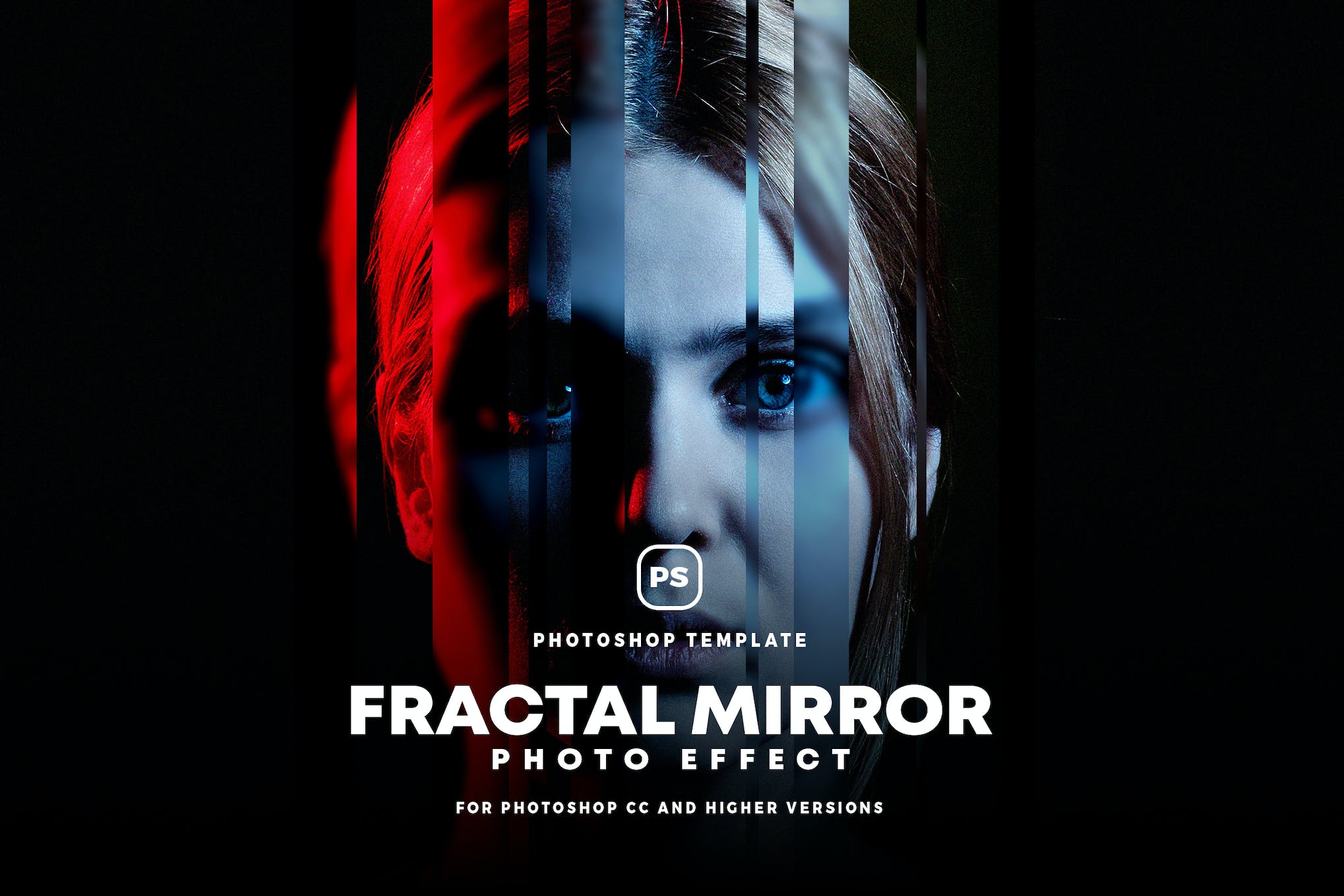 This Photoshop template is perfect for crafting cool graphics for your poster designs. It features a fractal mirror effect that instantly transforms your photos into beautiful photo manipulations.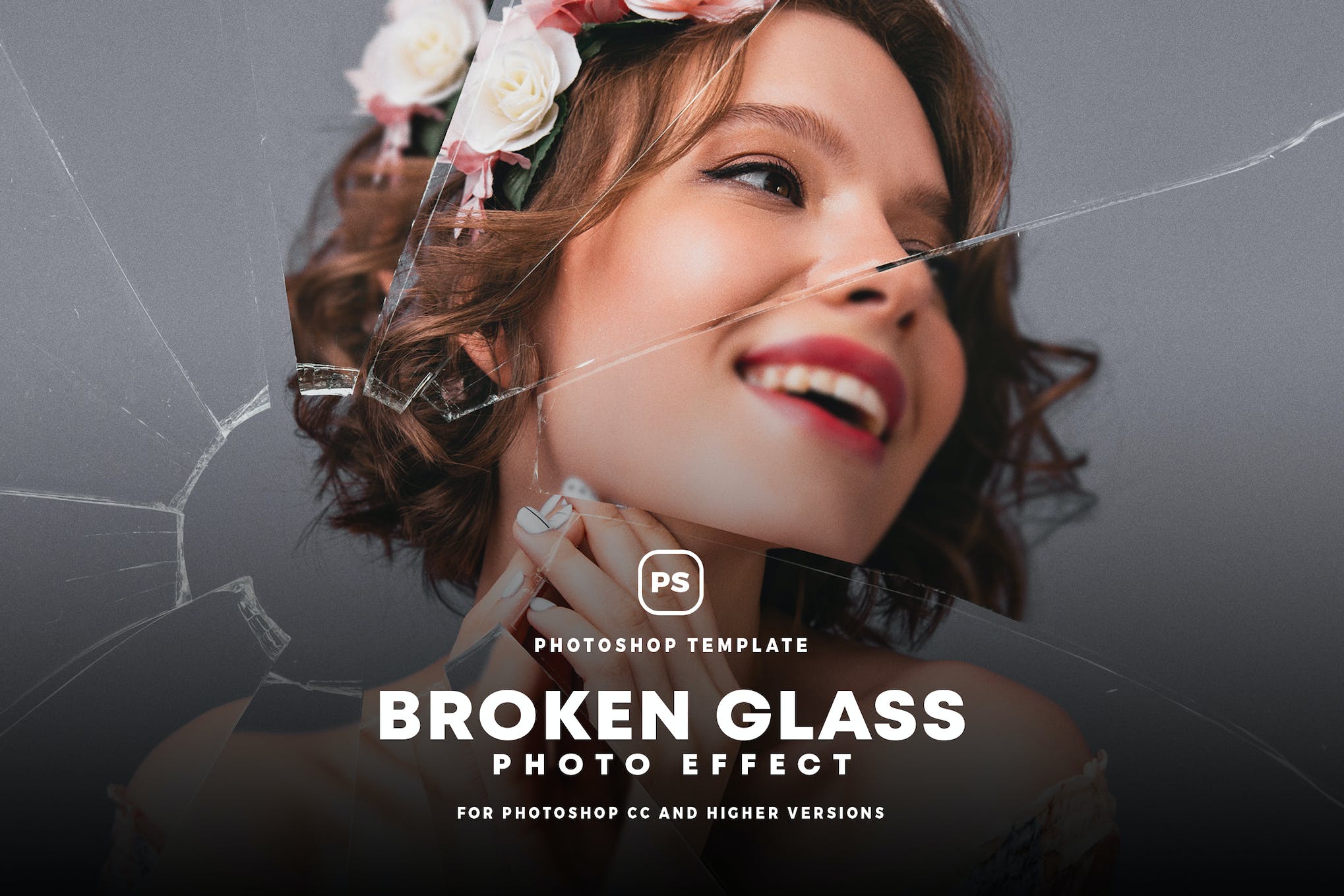 This Photoshop template is perfect for designing stylish book covers, magazine covers, and even covers for wedding albums. It features a realistic-looking broken glass effect. It's available in PSD format.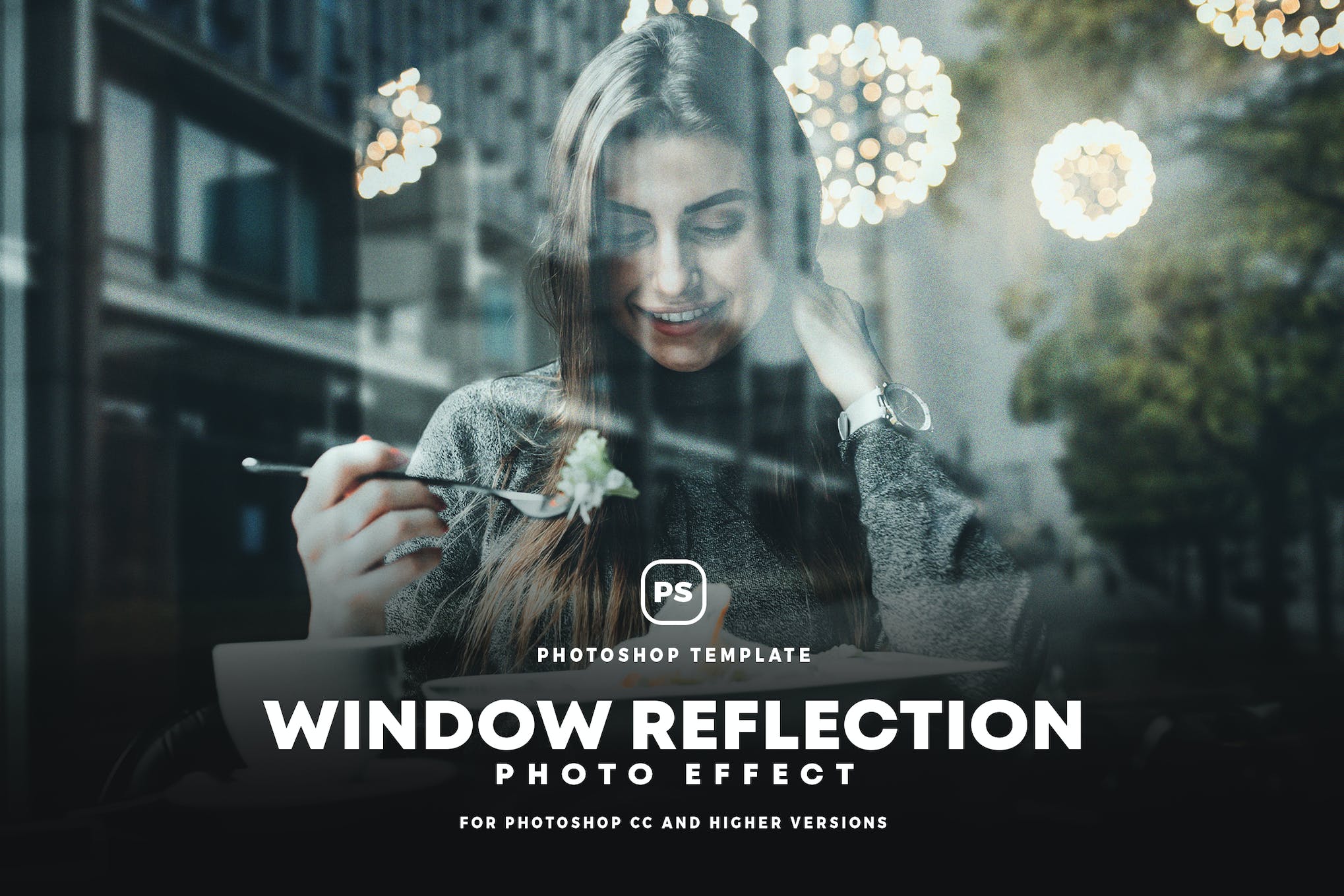 This PSD template features a window reflection effect that's ideal for various types of graphics. Best results are achieved on photos between 1000px – 3000px resolution, and it works brilliantly with various styles like fashion, lifestyle, blogging, and moody product photos.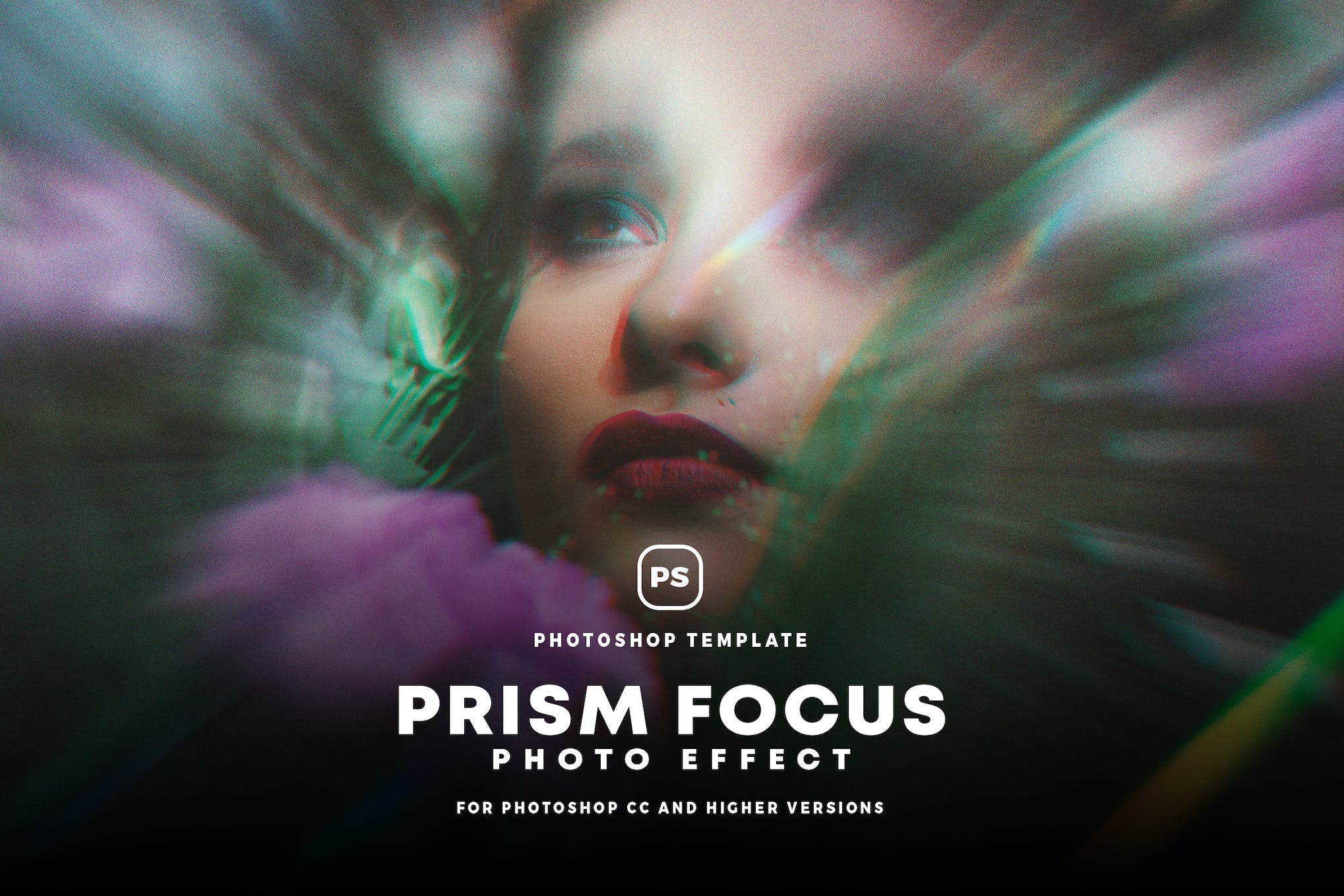 Add a vibrant and creative prism effect to your photos with this easy-to-use PSD template. It will fit perfectly for enhancing various types of graphic designs, including social media photos, magazine covers, and more.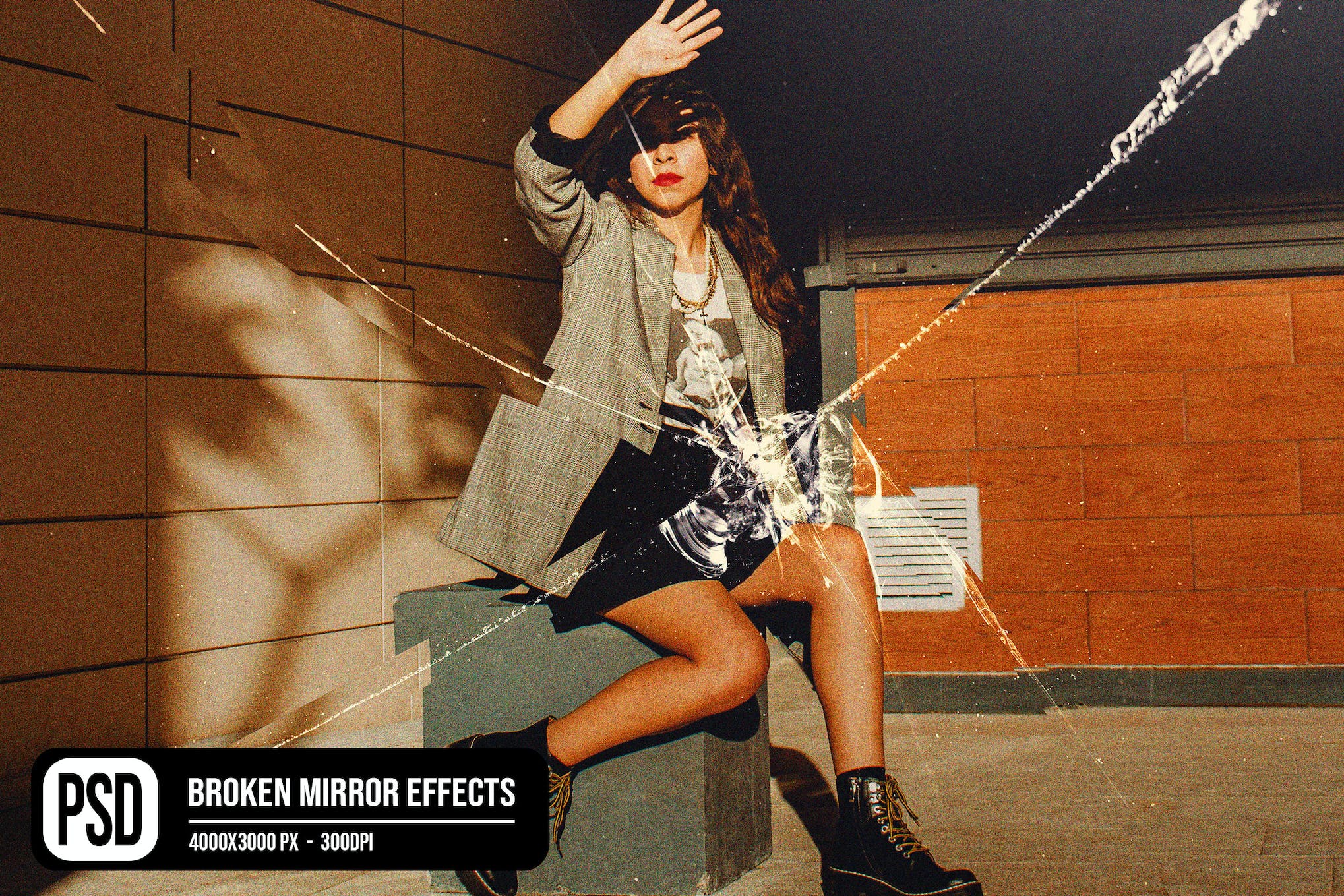 A unique, versatile Photoshop template for enhancing your photos with a broken mirror effect. With its 4000×3000 px size, 300 dpi resolution, and RBG color mode, this PSD file enables effortless image replacement using smart objects, as well as simple color changes.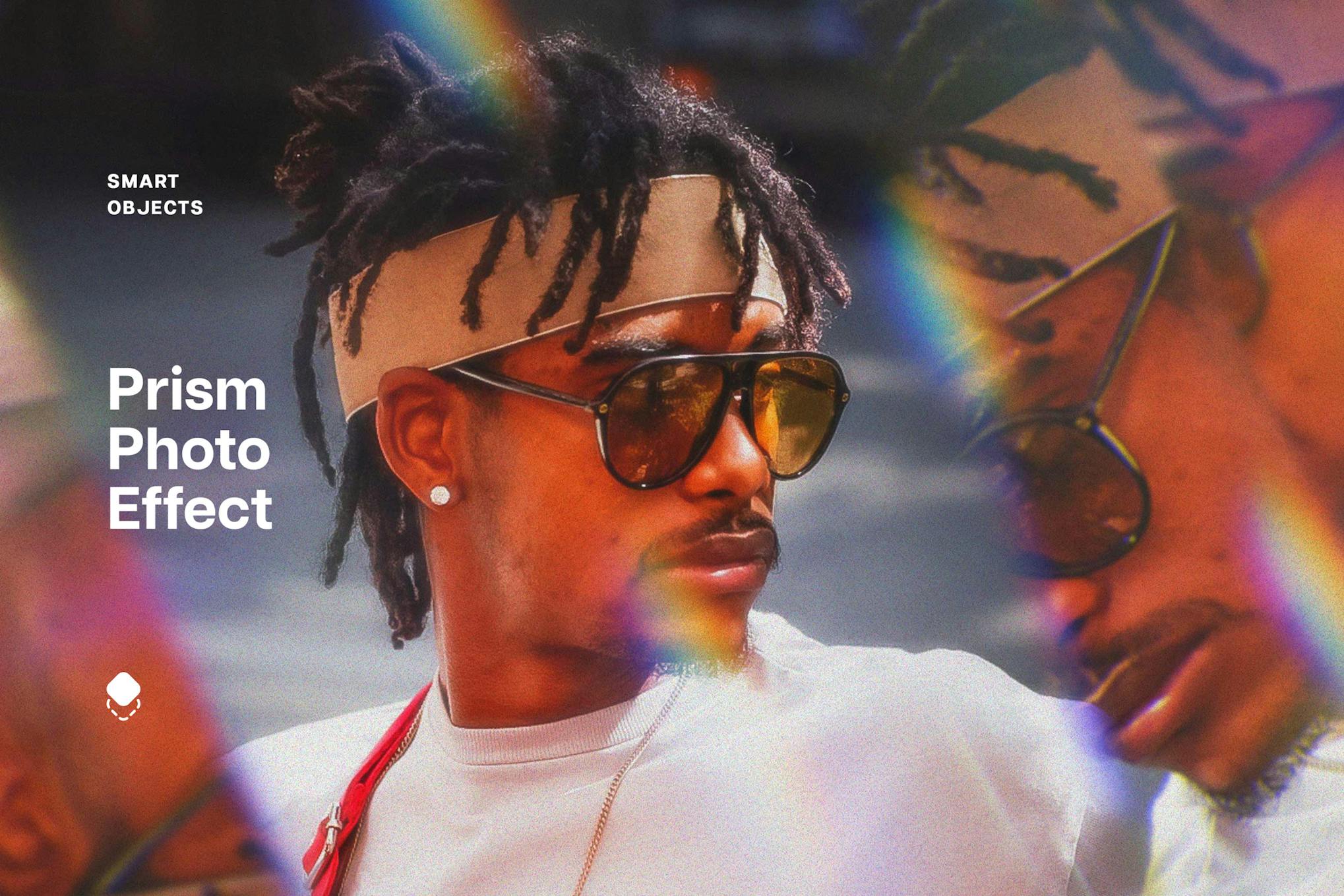 A Photoshop template designed to make your fashion photography look effortless and exceptional. Featuring Smart Object layers, it offers unparalleled functionality and customization. Simply replace the placeholder image with your own graphics to witness your art transform.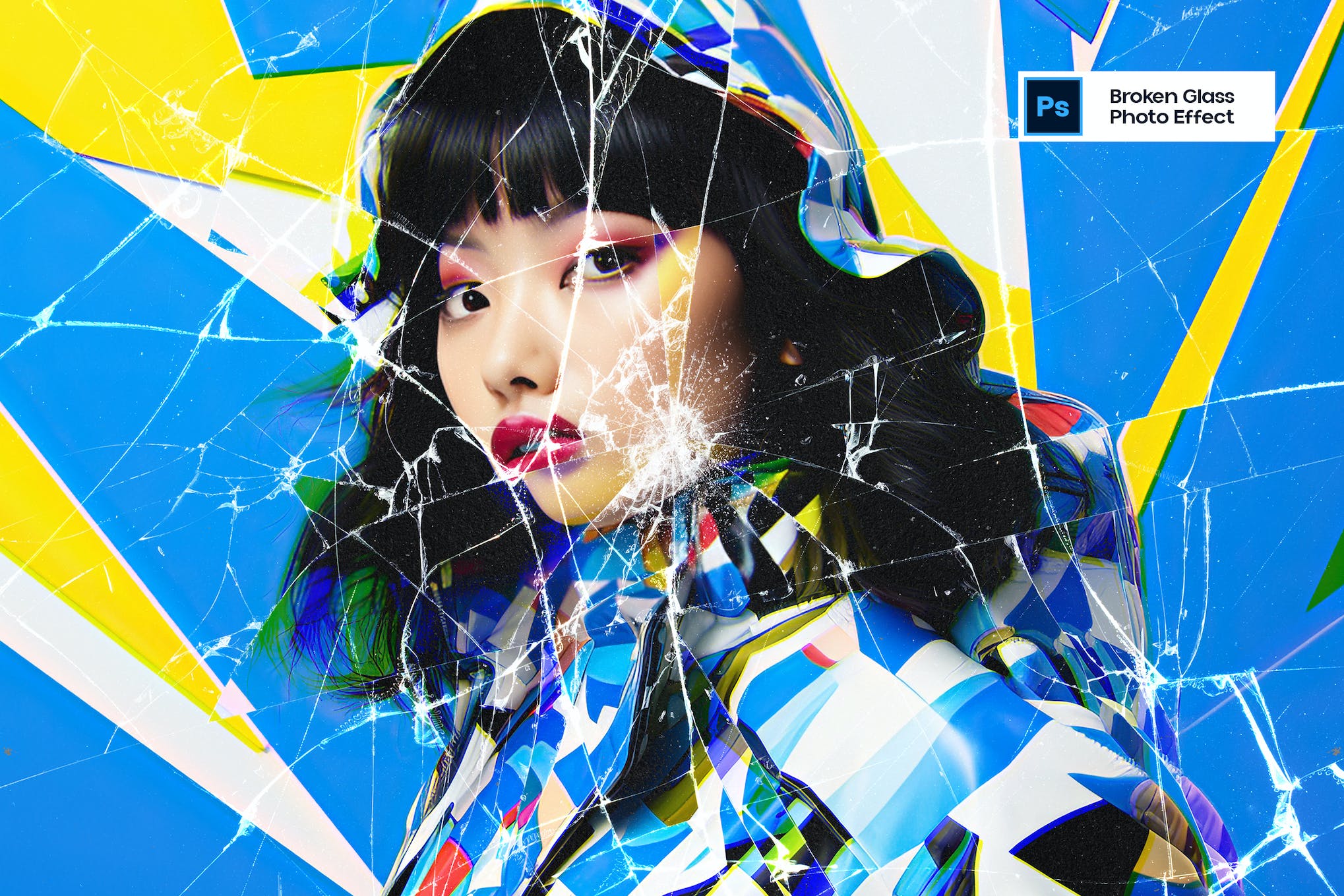 Introducing the innovative Broken Glass Photo Effect! Housed neatly in a zip file are instructions to effortlessly switch up text or logos. This high-resolution (300DPI), Adobe Photoshop compatible effect features exceptional detailing with a realistic and aesthetic finish. It's neatly organized in layers for ease of use. Add an exhilarating flair to your texts and logos with a few simple strokes!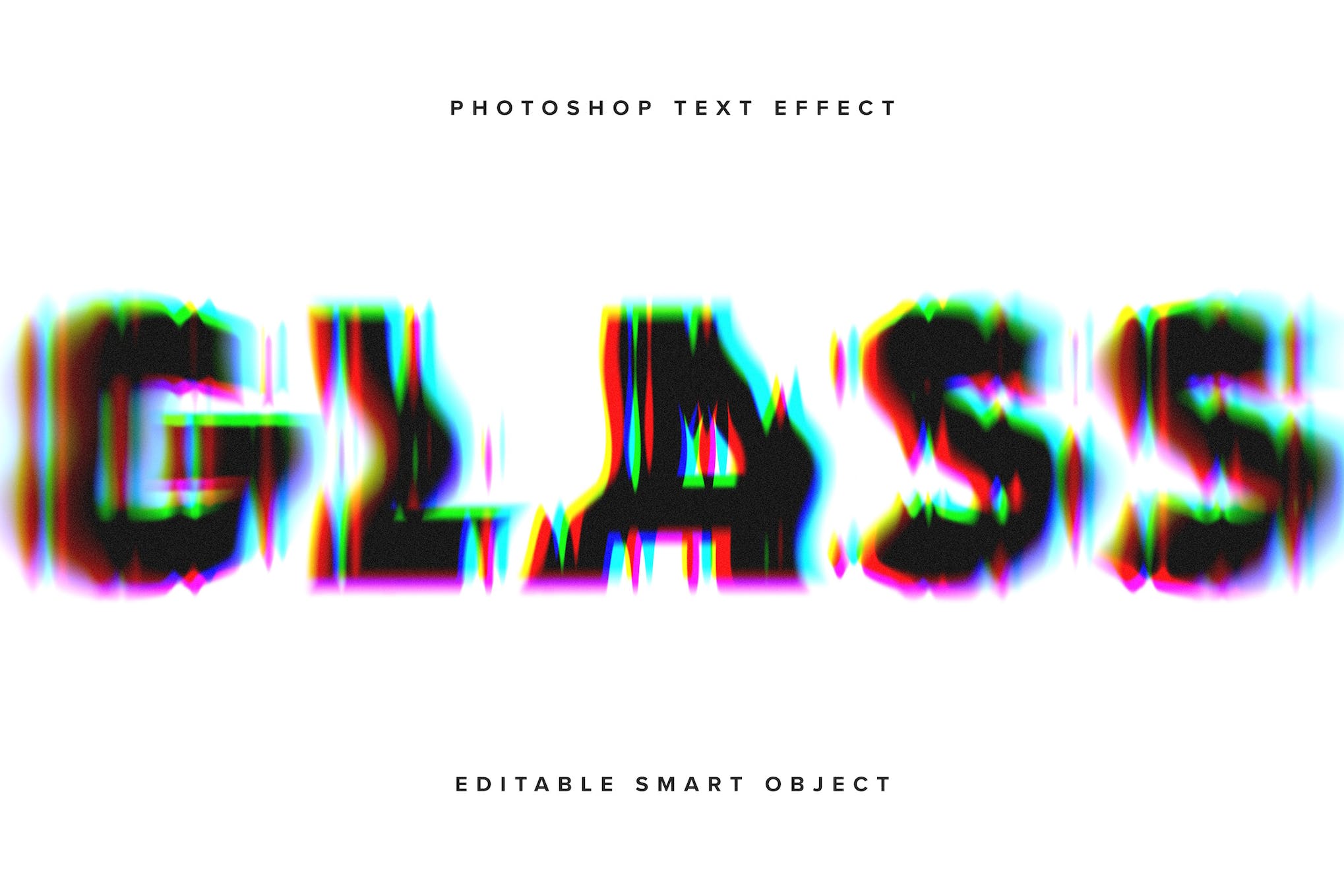 Upgrade your designs using the Warped Glass Texture Text Effect from LazyDazie. This high-quality, easy-to-use text effect is ideal for social media images, posters, prints and more. You can use it as it is, or as a creative spark for your own unique designs. Compatible with the latest version of Photoshop CC, the package includes a 3600 x 2400 px, 300 dpi Photoshop file, and a usage guide.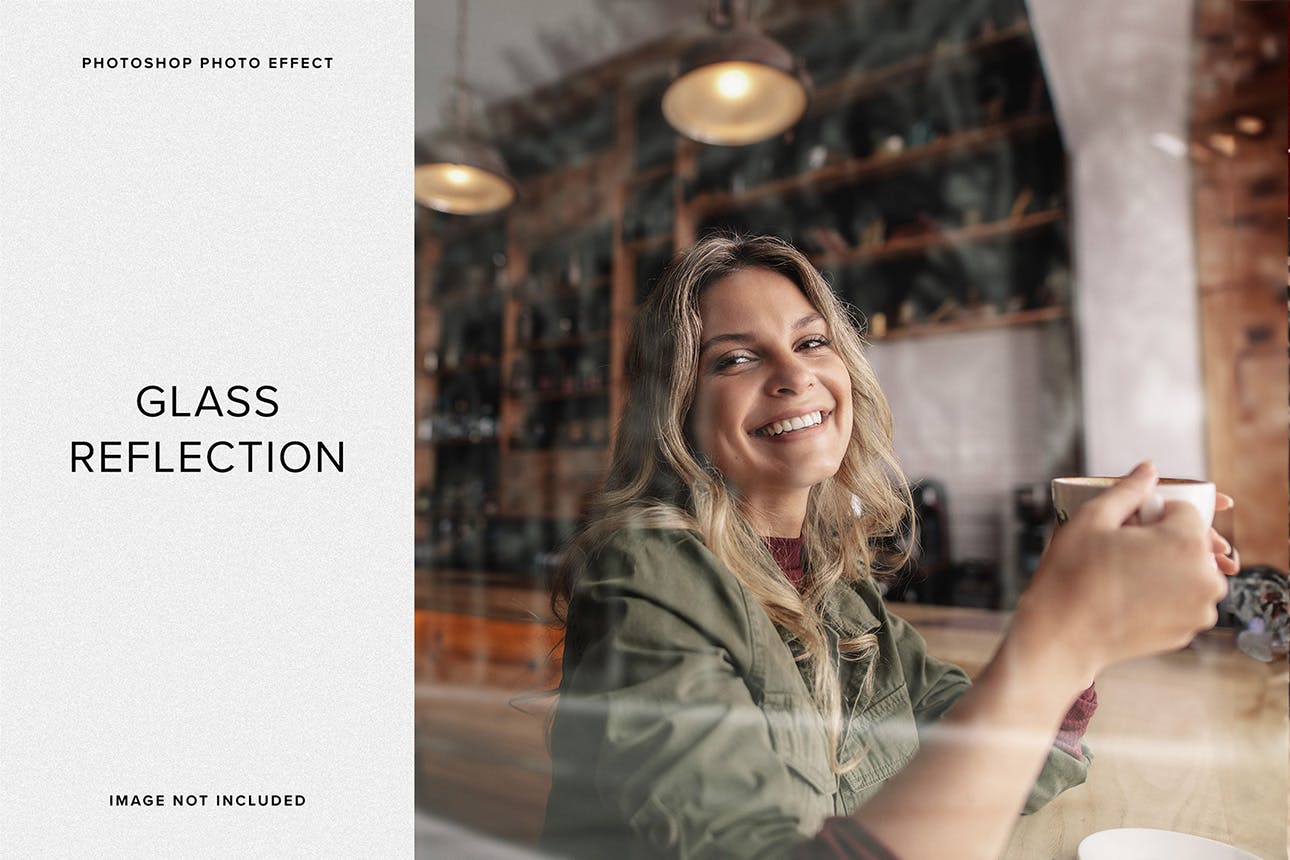 Upgrade your designs using LazyDazie's Glass Reflection Image Effect. Boasting high-quality photo effects that are perfect for social media posts, prints, and posters, it's an effortless yet impactful way to elevate your visuals. Built with the latest version of Photoshop CC, you'll receive a 300 DPI, 3600 x 2400 px PSD file, along with a handy usage guide. Delight in the infinite possibilities and spark your unique creativity. Please note, placeholder images are not included.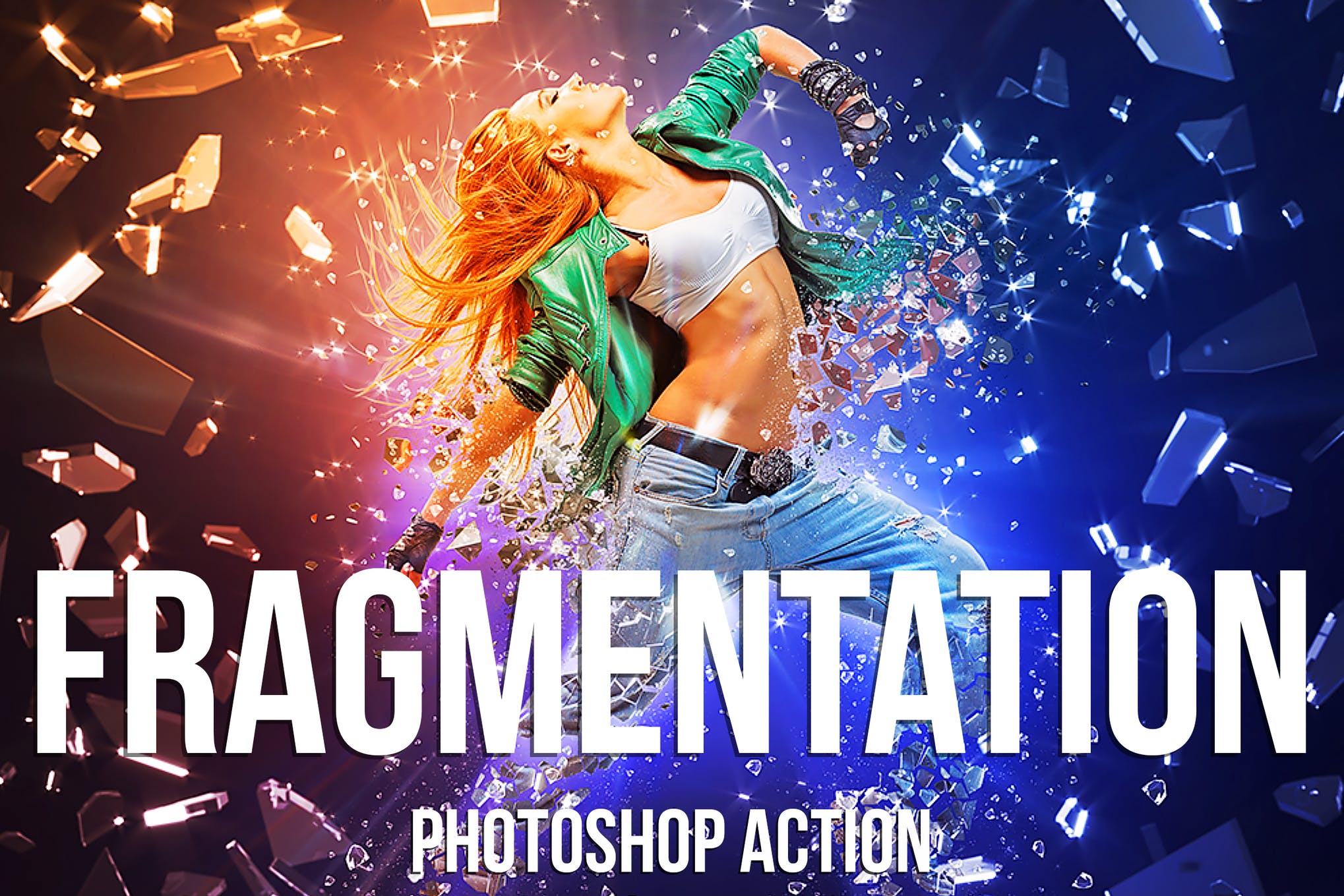 Check out Fragmentation, a professional shattered glass Photoshop action that will help you create broken and disintegrated glass effects with ease. The action comes bundled with a range of customization options to take your pictures to a whole new level.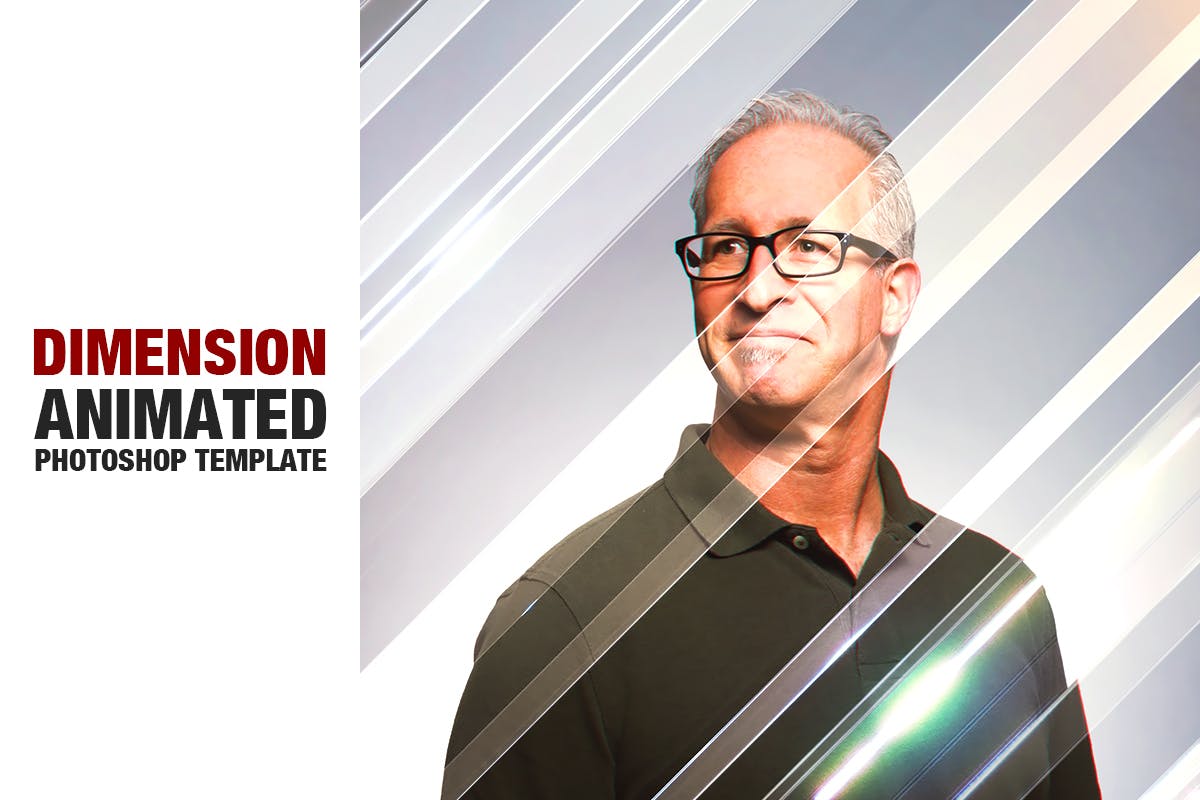 If you are wanting a glossy effect applied to your photo, look no further than Dimension, a stunning glass reflection Photoshop action that is worth having a closer look at. You can save the final output as a static image or animated looped GIF. How wonderful is that?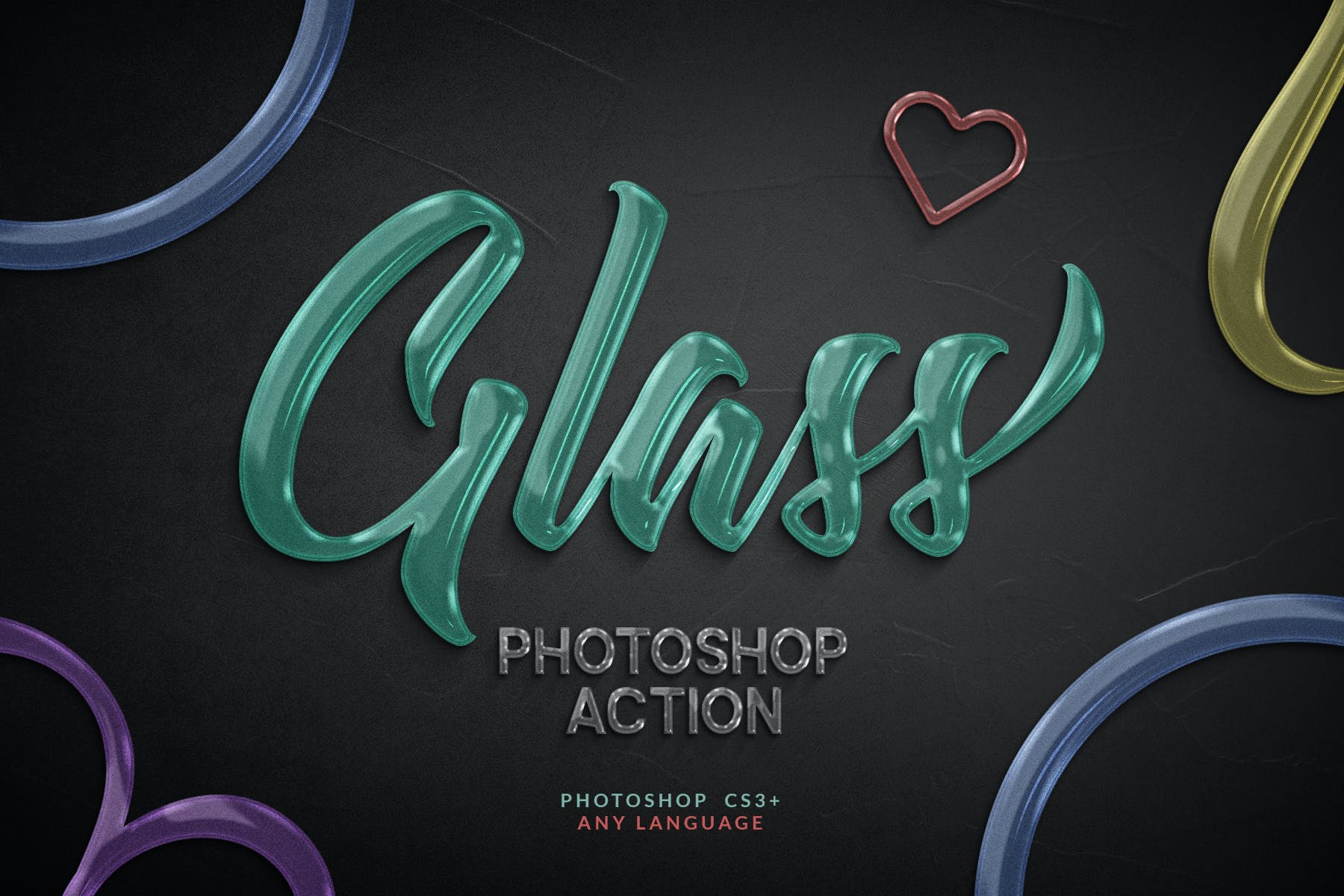 Whether it's a text, pixel layer, or vector shape that you want to convert into a 3D glass, this glass text Photoshop action will do the job for you. It gives you a lot of creative control when it comes to choosing the color, size, light and shadow direction, and also the kind of glass.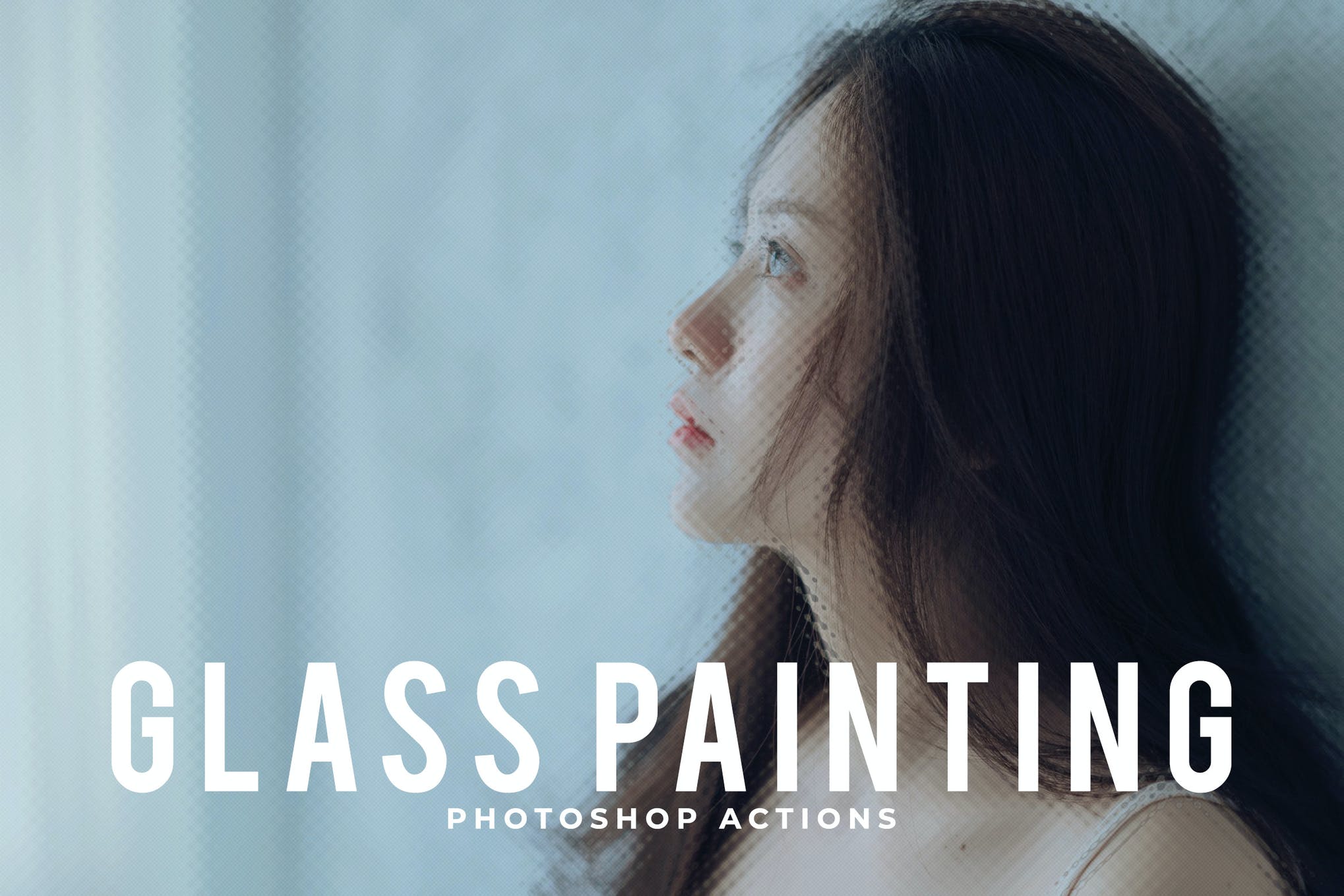 Ready to blow your social media followers away? Use the Glass painting actions to create a unique glass mirror effect on your pictures in the easiest way possible. These glass effect Photoshop actions are non-destructive allowing you to retain 100% of the original photos.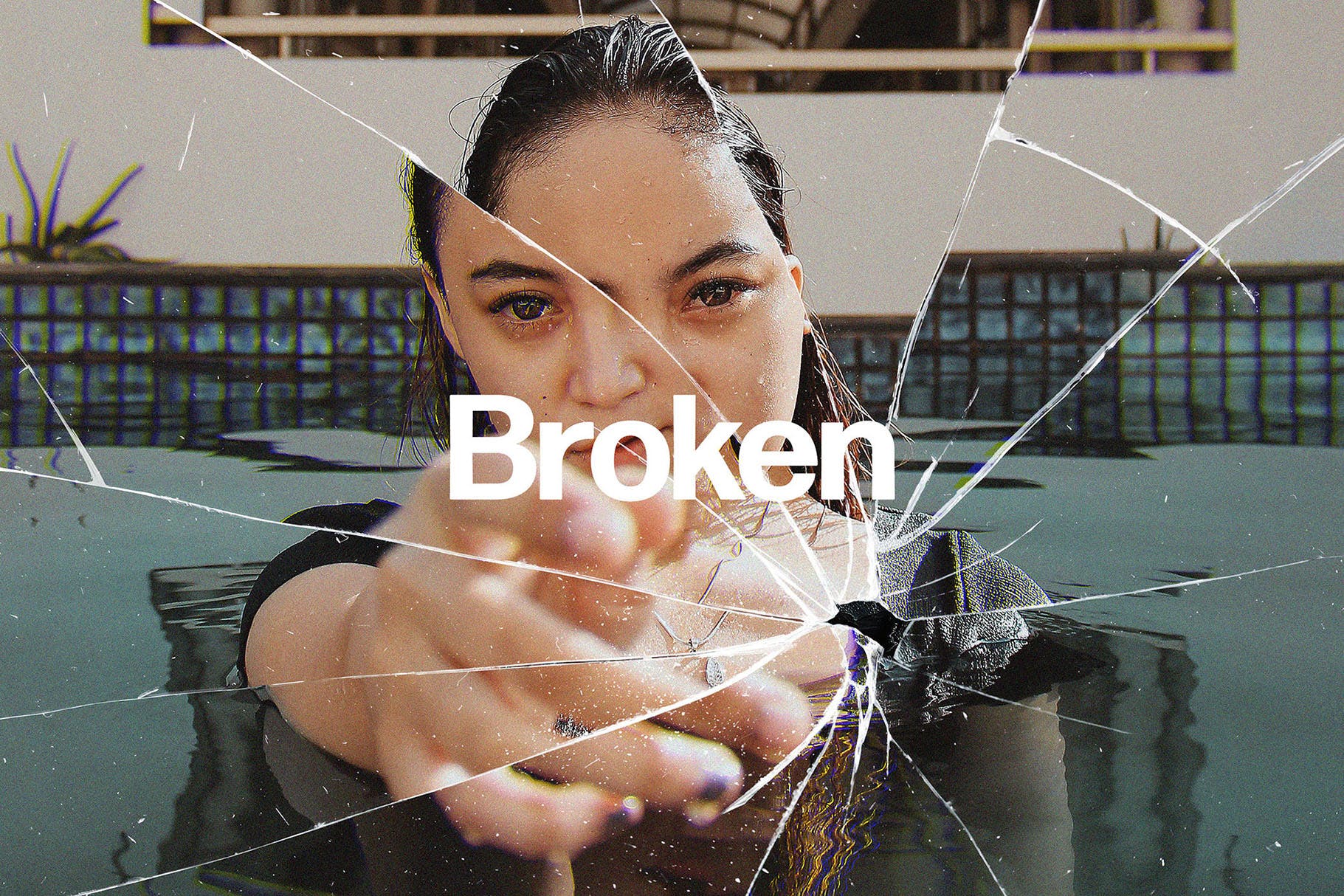 Bring an authentic broken glass effect to the page with this Photoshop action that gives a noisy, messy-looking fractured glass appearance to your pictures in a few easy clicks. An awesome tool to create a flawless broken glass effect in Photoshop!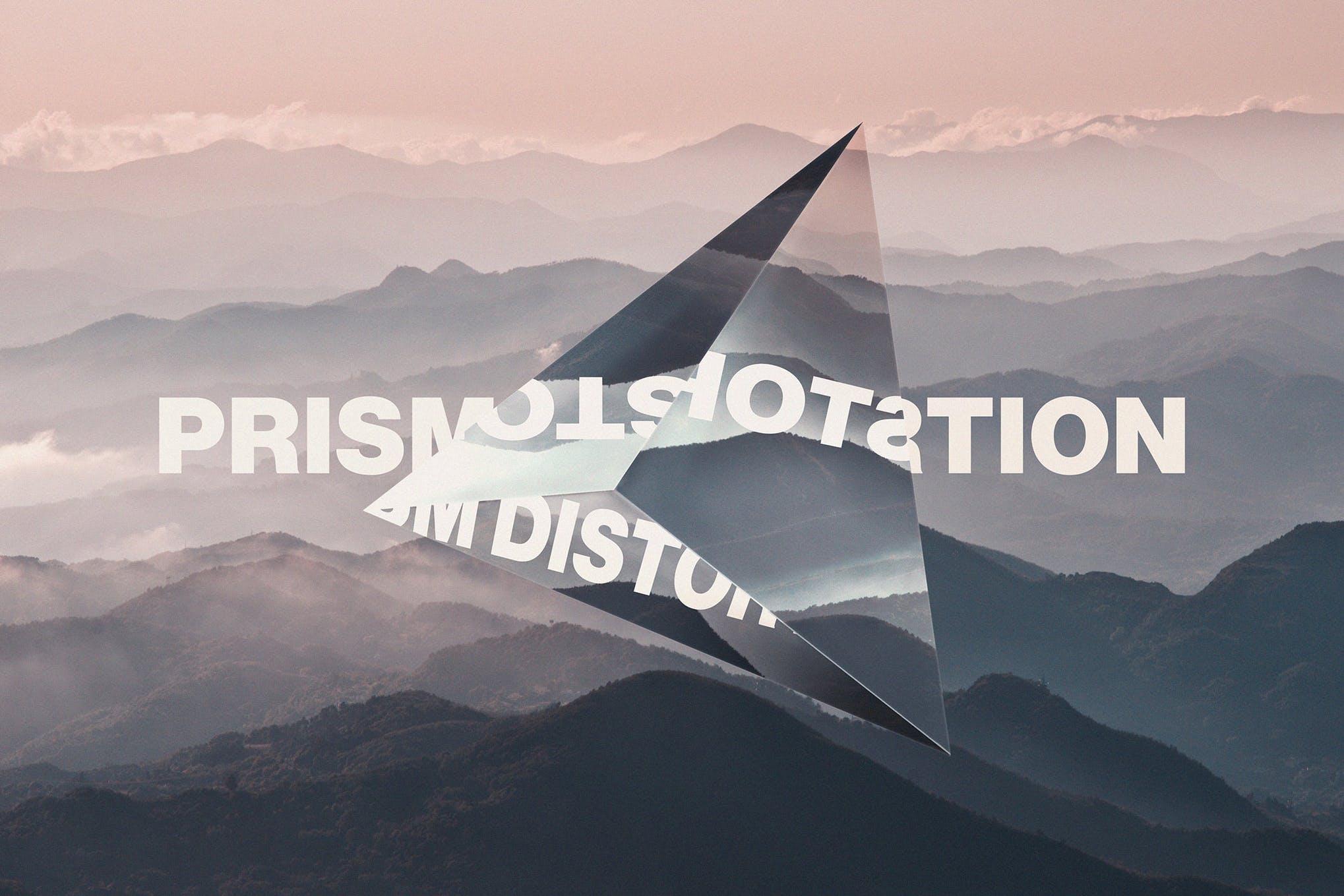 If you are a fan of all things cosmic, this prism lens distortion Photoshop effect is right up your alley. Inside, you'll get two glass pyramids that can be placed in the center of your photos, and a range of color effects for you to bring a sci-fi, alien-esque aesthetic to the table. A unique, futuristic glass reflection Photoshop effect that you're absolutely going to love!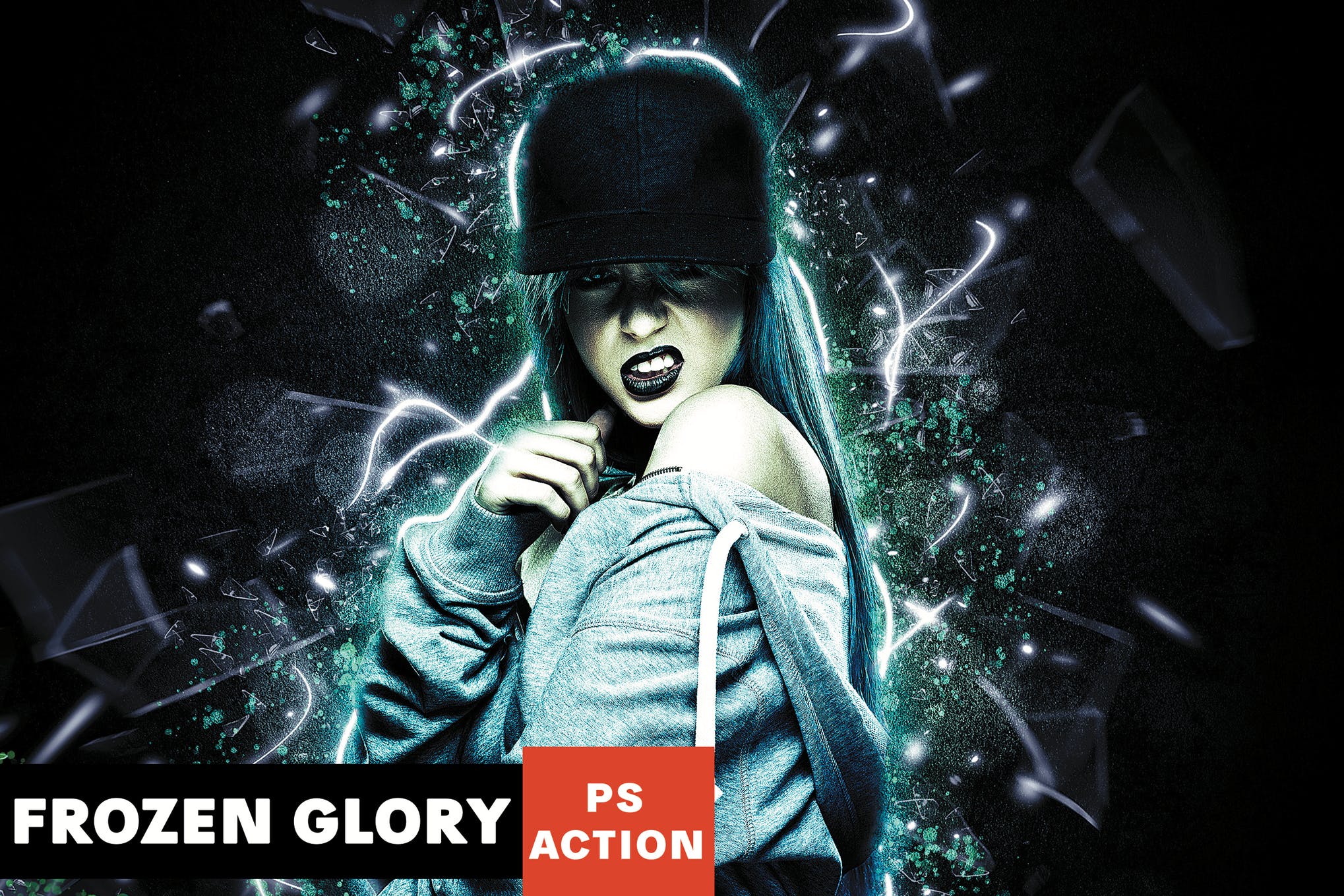 The Frozen Glory Photoshop action is all about beaming lights, particles, and glass shatter coming together to accentuate the look and feel of any photo. Everything from layers, to colors, can be edited, and it comes bundled with a step-by-step video tutorial. It's a great option to go for if you are wanting to achieve a unique glass overlay Photoshop effect.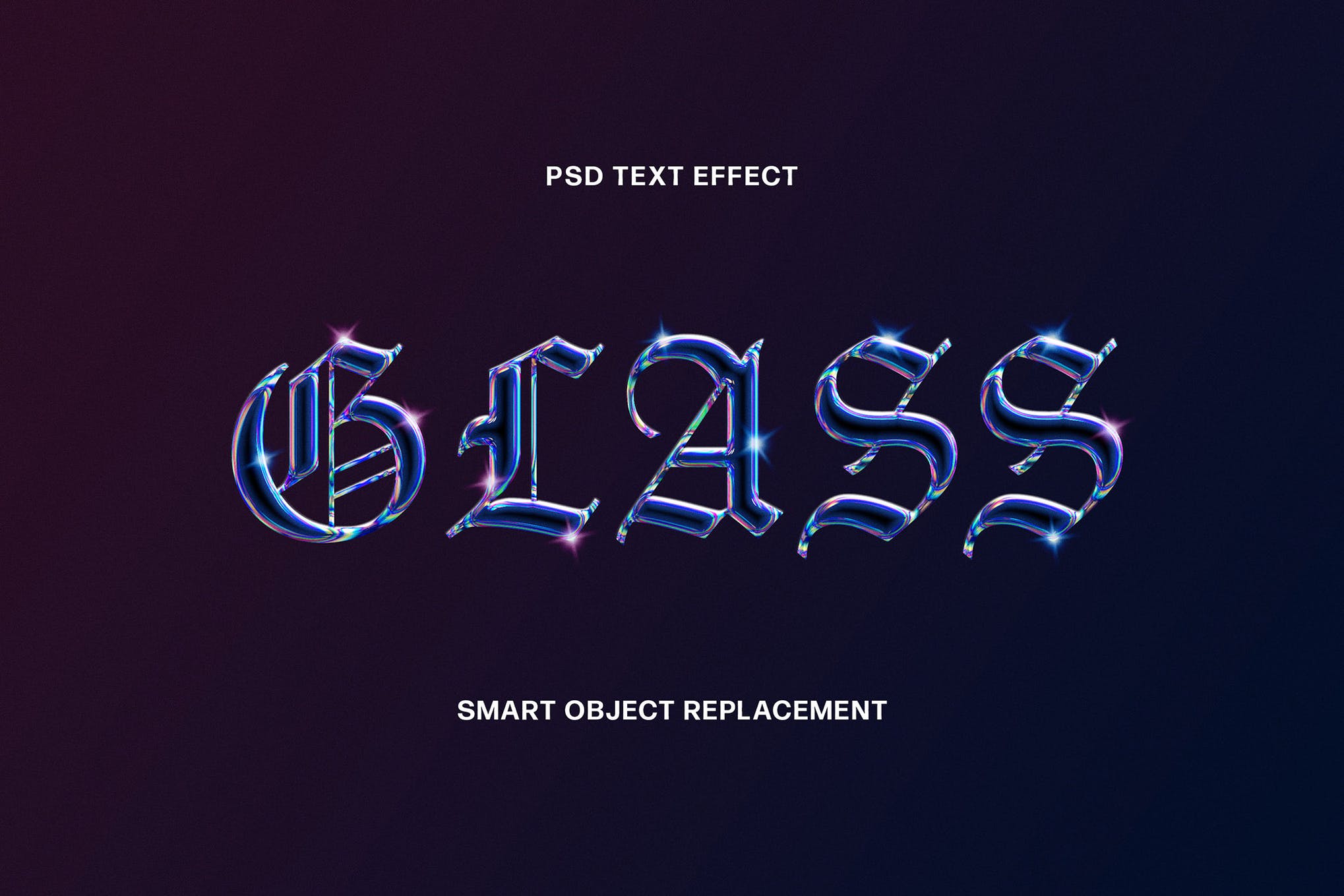 Here we have a shiny, glossy glass text Photoshop effect that will transform your font into a gorgeous glass textured holographic aesthetic. The product comes with a seamless smart object functionality making customization a piece of cake.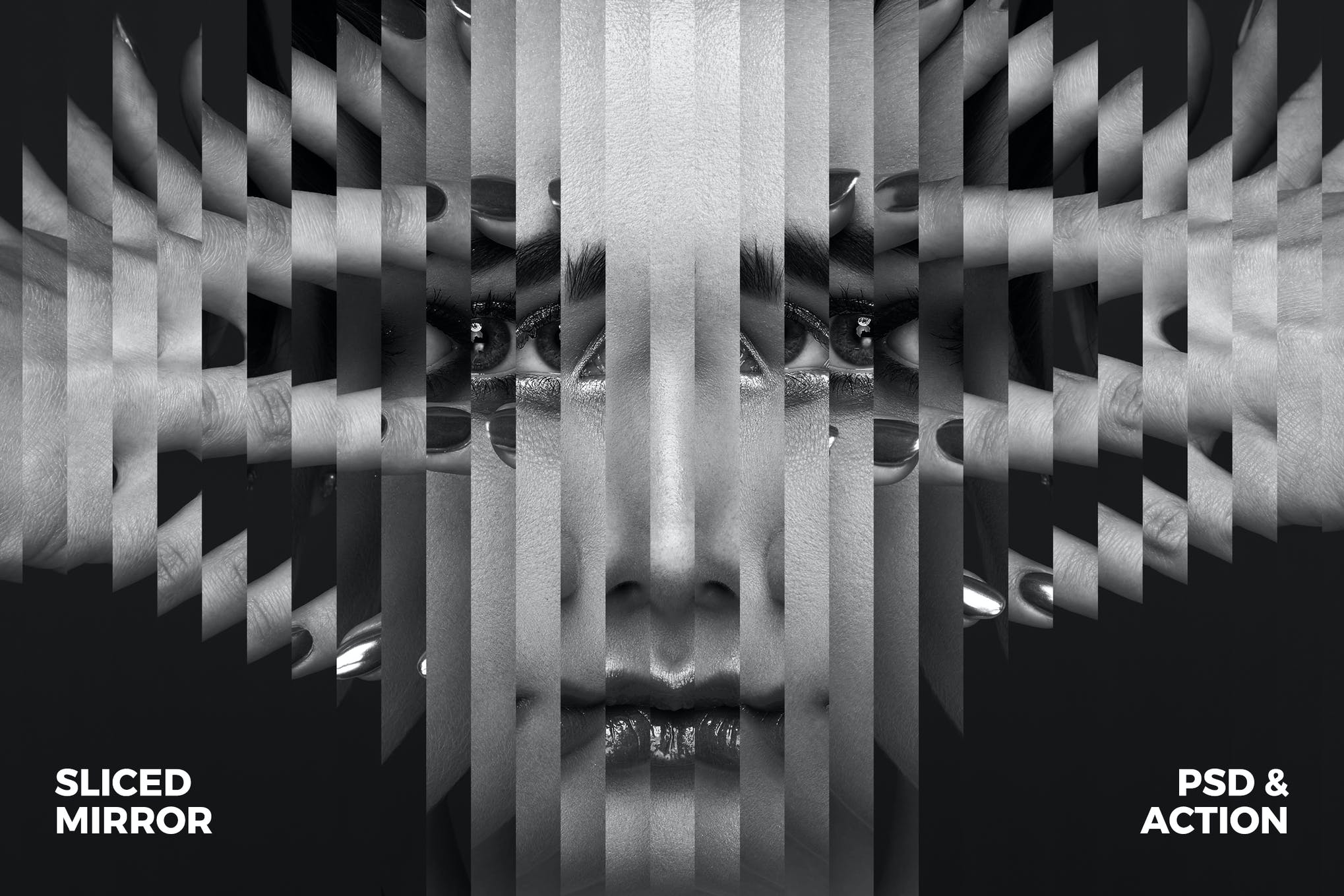 This Photoshop action is exclusively created for photographers and graphic designers who are willing to try something innovative and exciting. Giving your pictures and designs a sliced mirror appearance, this glass reflection Photoshop action really draws attention to a subject.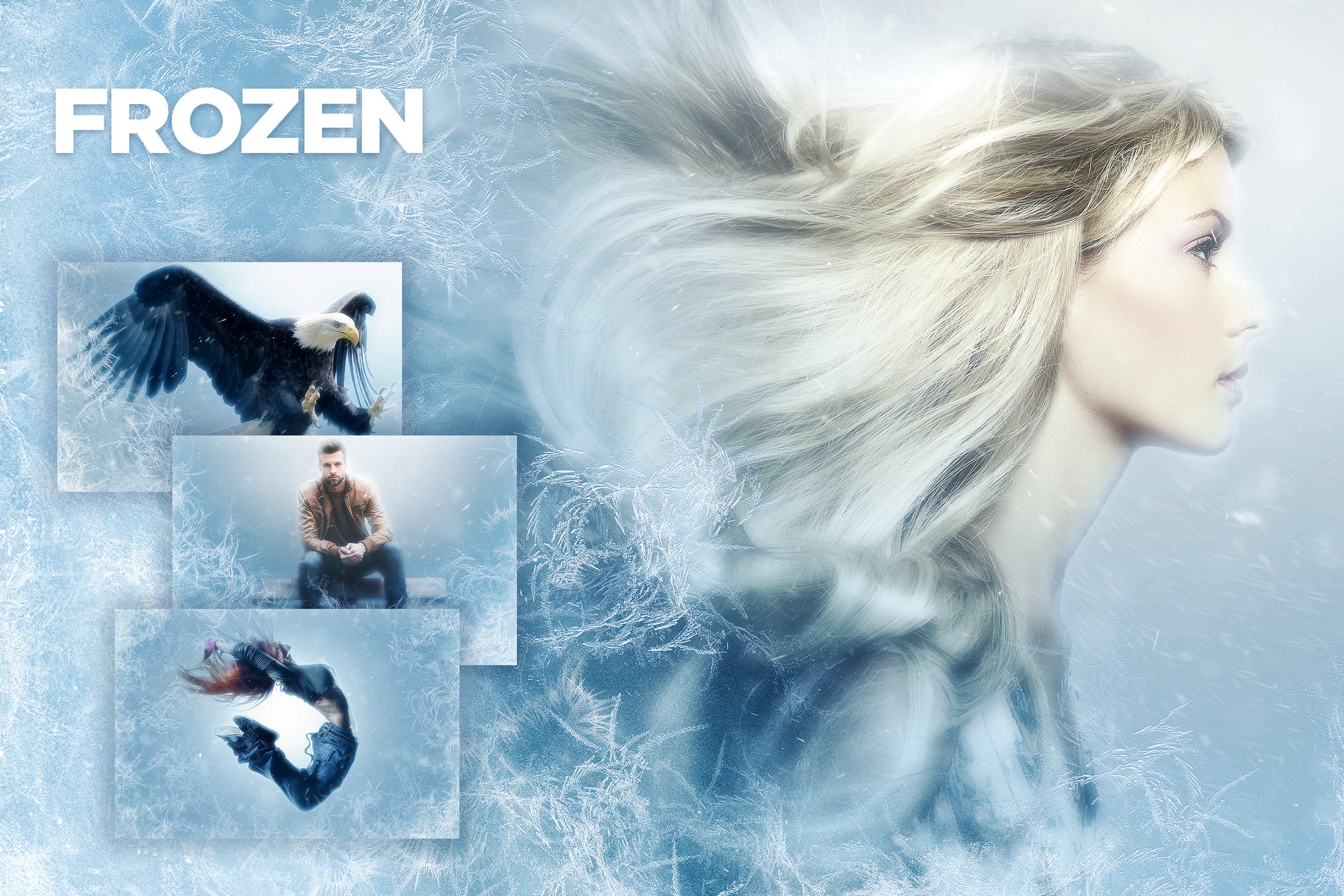 If you are looking to create a frosted glass effect in Photoshop, this action is what you need. Just brush the area you need frozen, hit play, and voila. The action and non-destructive and produces different results every time it's run.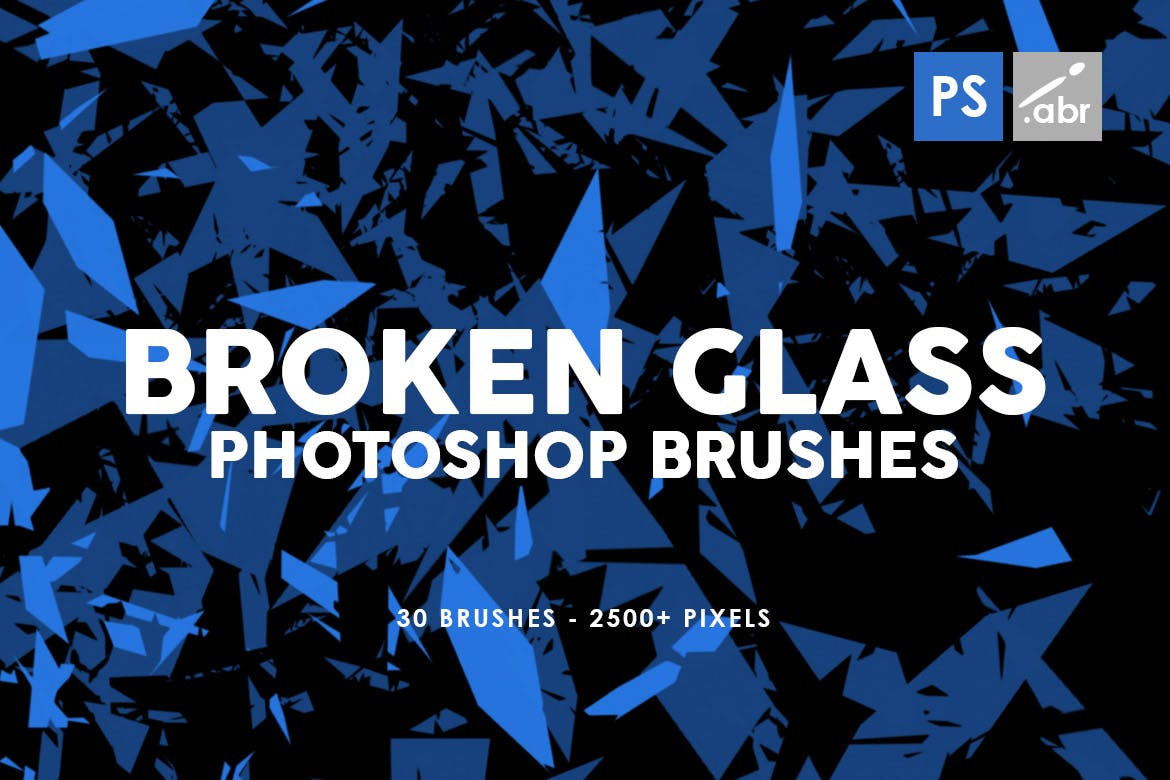 This extensive collection of thirty broken glass effect Photoshop brushes is absolute bliss for the ones looking to bring a crushed and fragmented aesthetic to their photos. These Photoshop glass texture brushes could be a great addition to your editor's toolkit.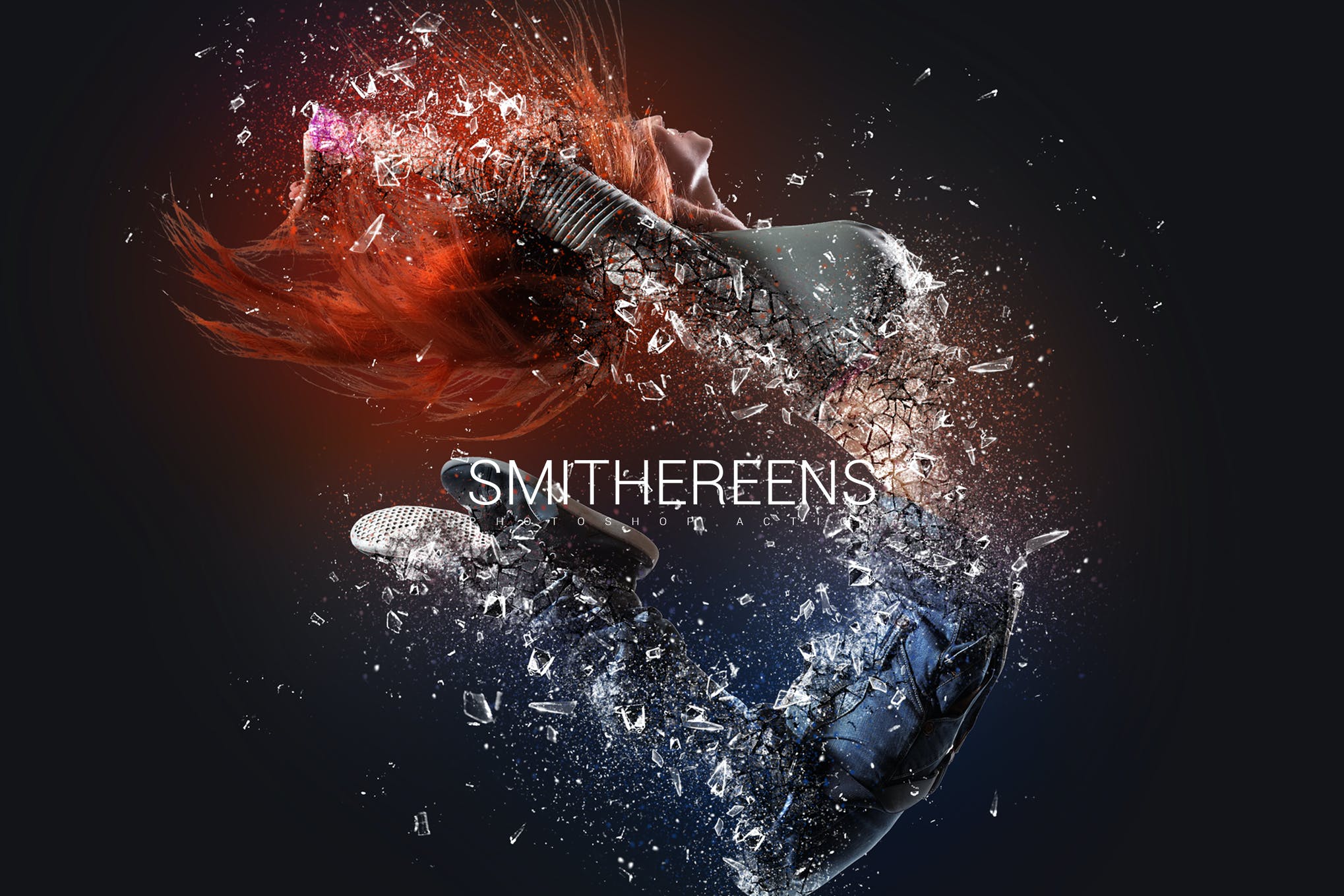 Blow your photo to smithereens with this action in just a couple of seconds, and wow your clients, colleagues, and Instagram followers. It helps you to emulate a shattered glass texture Photoshop effect in an easy-breezy manner.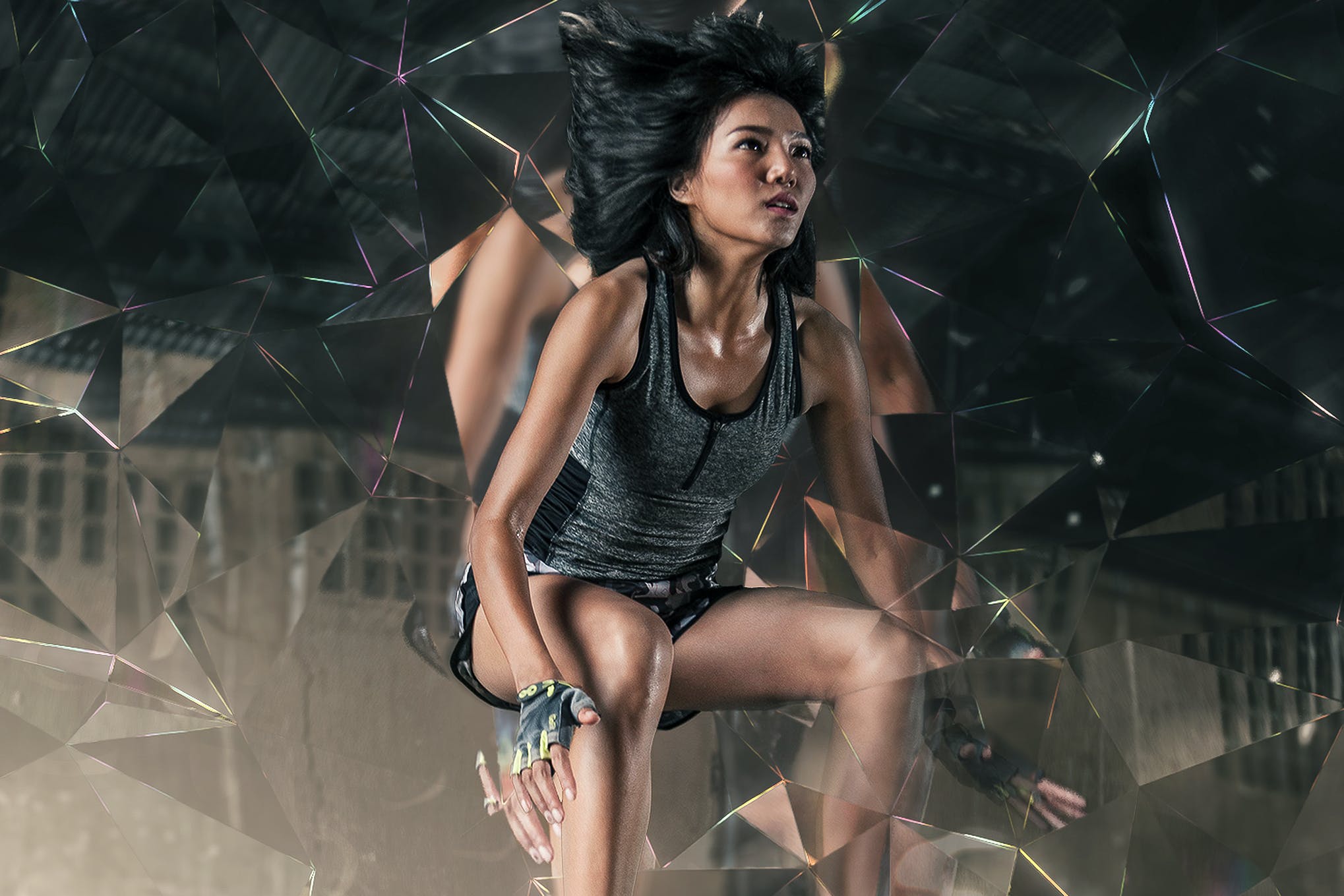 Add a bit of dimension to your pictures with this futuristic Photoshop action offering you eight glass patterns, and ten color options to choose from, as well as a video tutorial to help you with the customization techniques in detail.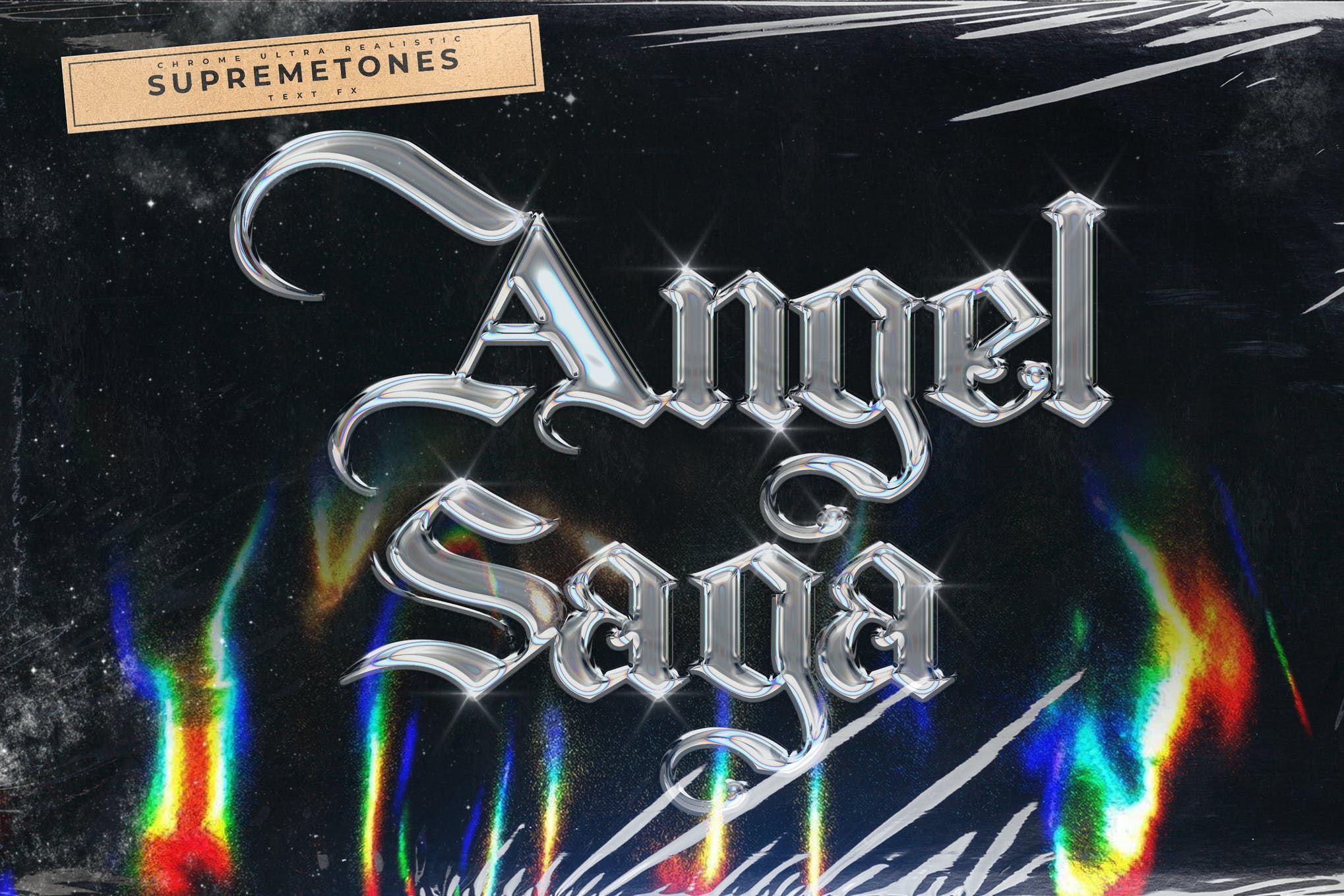 Place your logo, shape, or text into the smart object window and create a professional and captivating glass reflection Photoshop effect at the drop of a hat. It's a highly versatile option that offers a lot of creative freedom on your hands.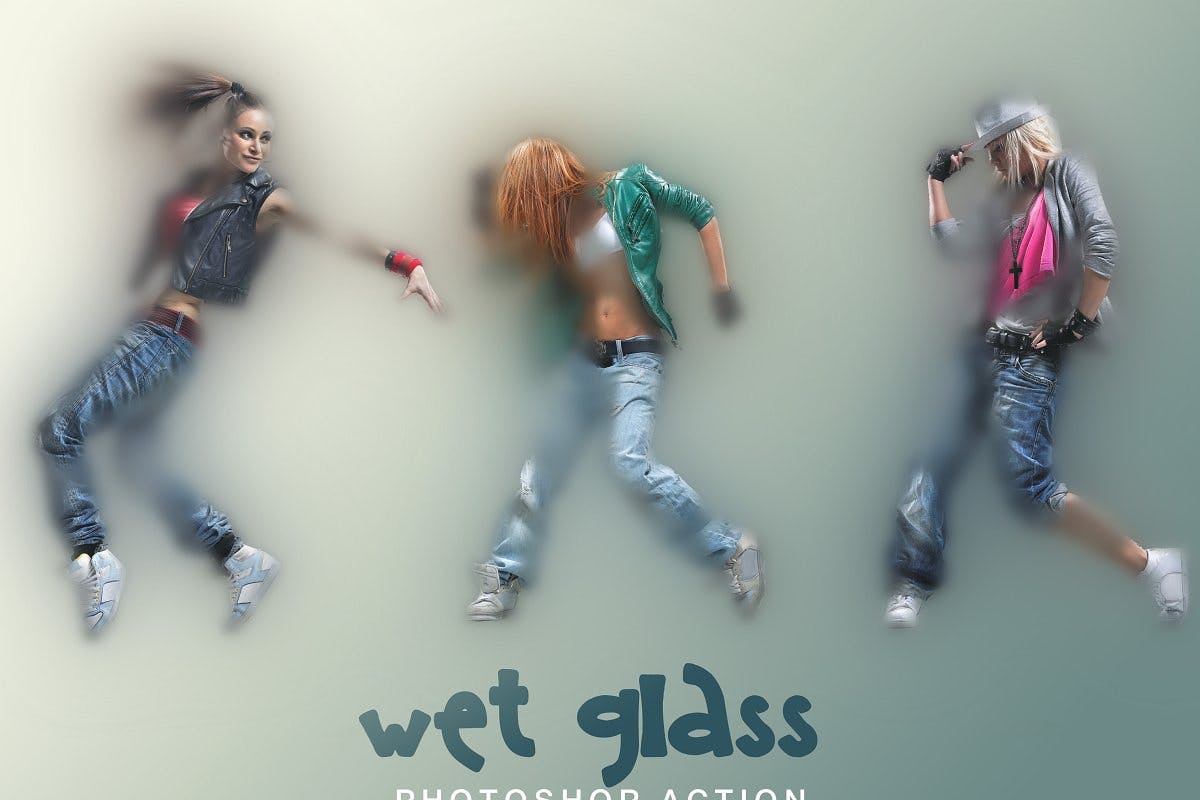 Wanting to achieve a wet glass effect on your photos? This Photoshop action is what you are looking for. It works to give a fogged up glass or window effect to your pictures and create a rainy day atmosphere that you will agree we all love. No wonder, it's one popular glass effect Photoshop action.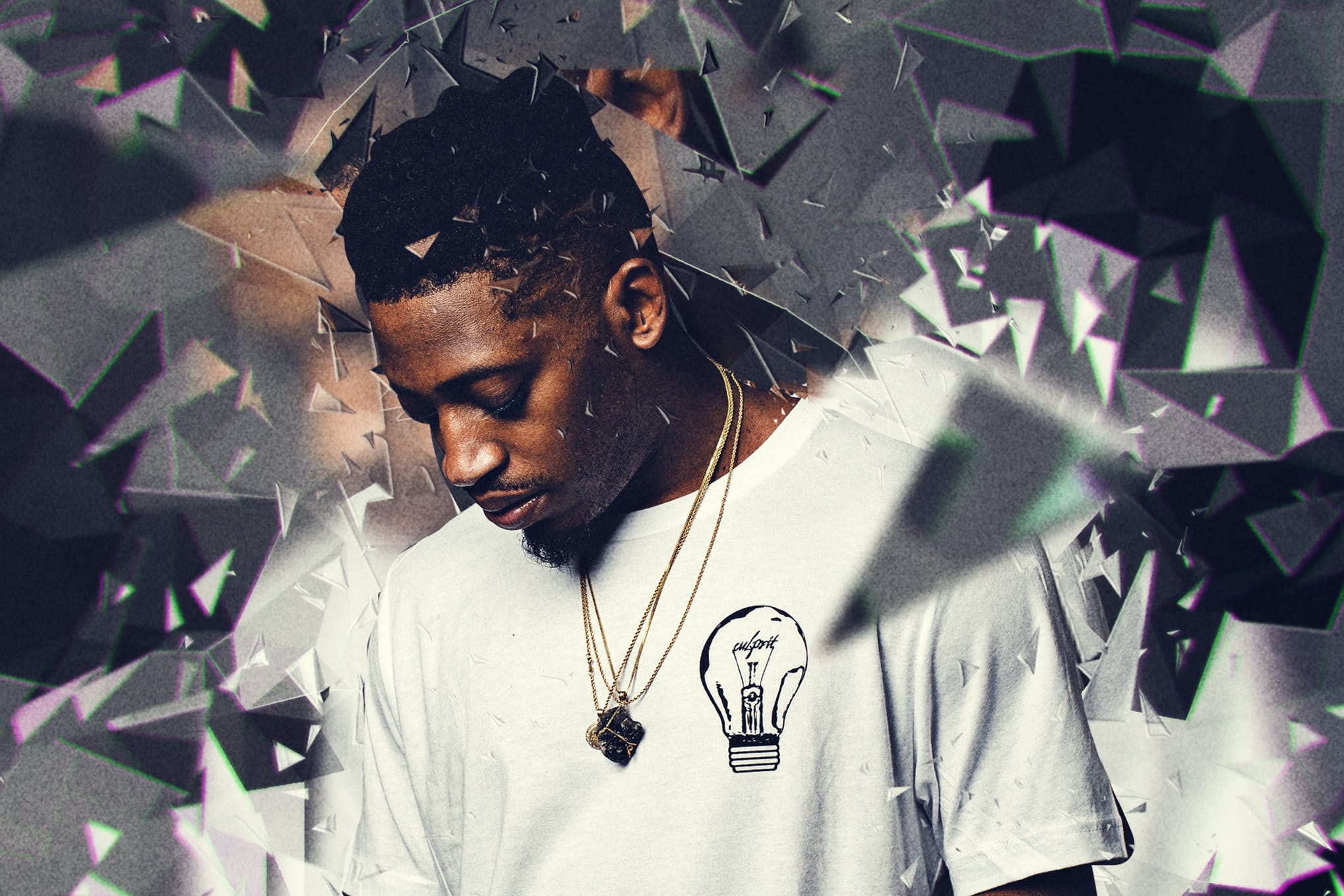 This action is an amalgamation of the mirror and shattered glass Photoshop effect working together to produce an output that's worth getting a standing ovation. It's a gold standard in the world of broken glass texture Photoshop effects.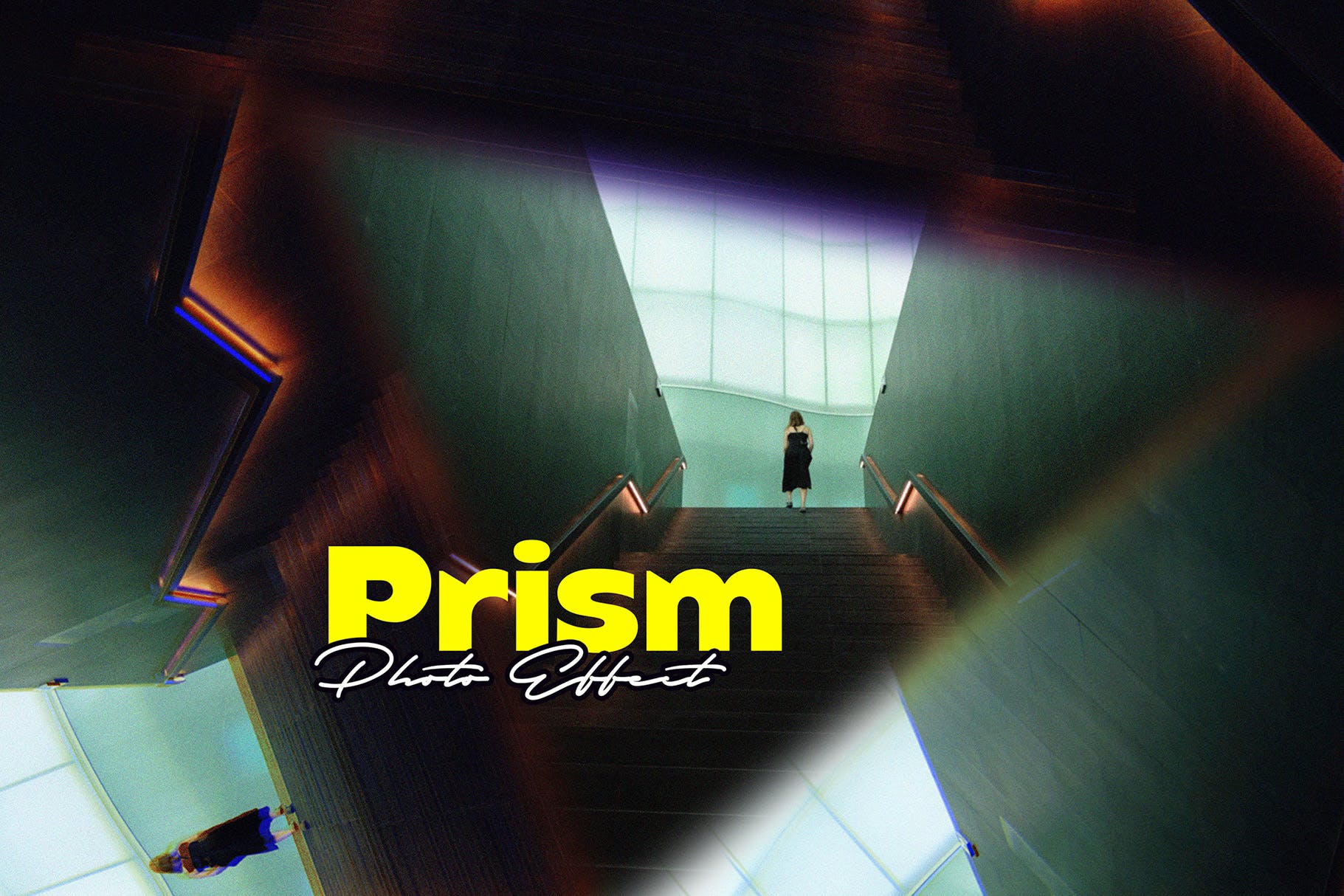 This is a unique and interesting Photoshop action offering you a grungy, indie, and blurry aesthetic that you'll be hard-pressed to not fall in love with. It split your picture into triangle lens glass bits to give a trippy effect. A stunning broken glass effect Photoshop action worth trying out for your next project!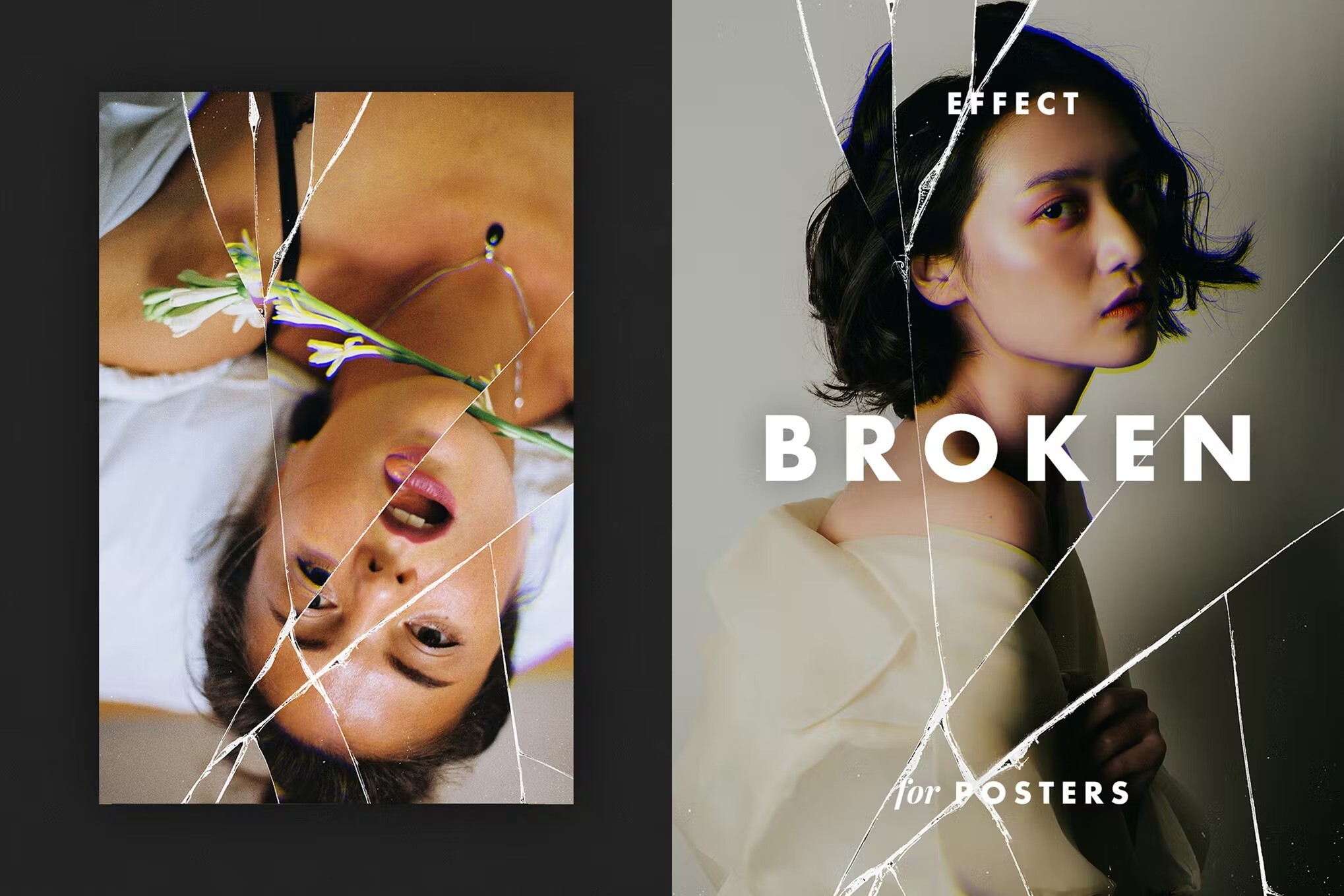 Add drama and sophistication to your projects with this stylish glass crack effect. With its color distortion and noise, the cracked glass adds realistic detail for a groovy aesthetic. Utilize it now to prove you've got style!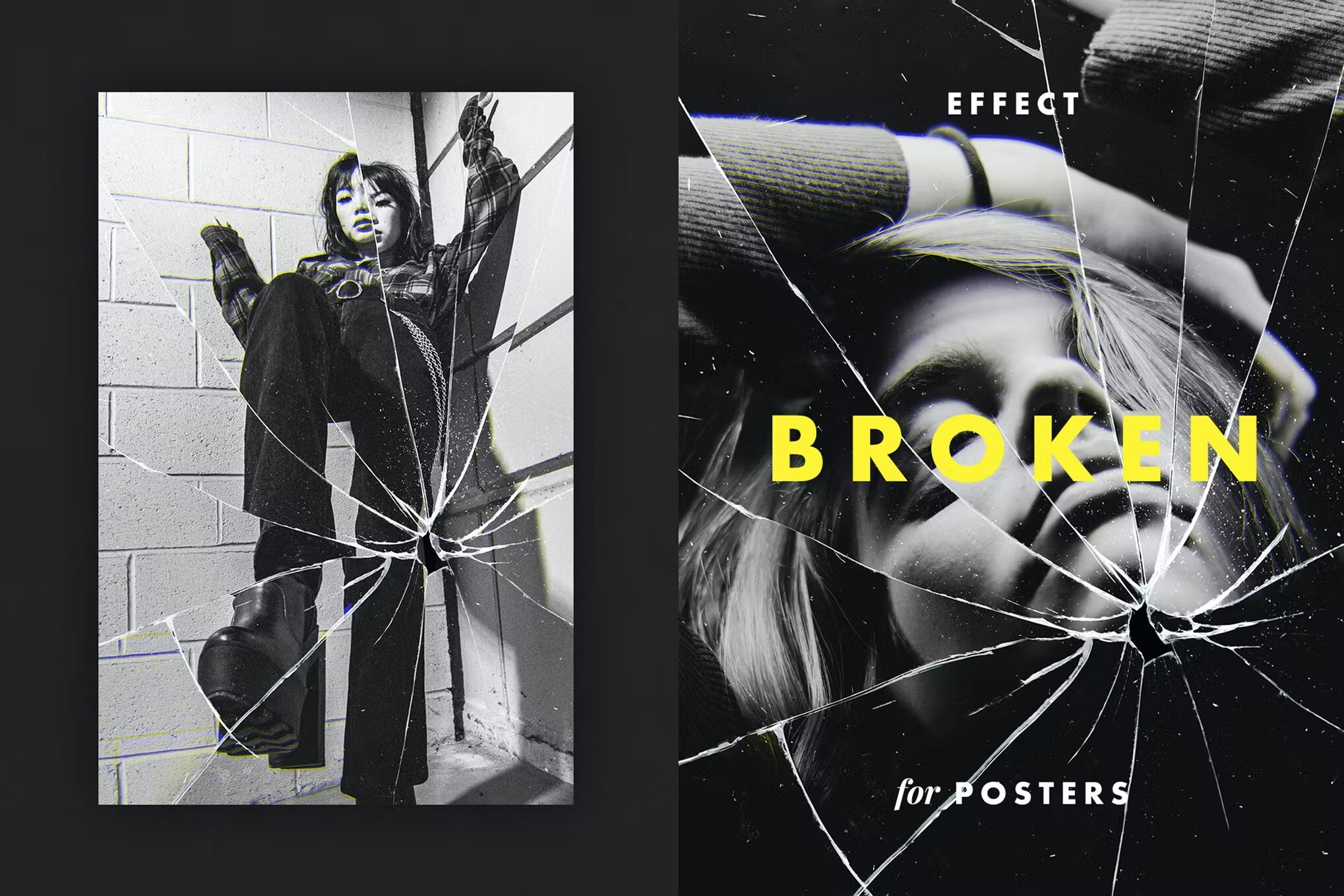 The downloaded file contains a vertical portrait PSD of 3000×4500 px with the shattered glass overlay over it. You can add the adjusted images to the background of your choice and arrange a winning composition in a blink of an eye!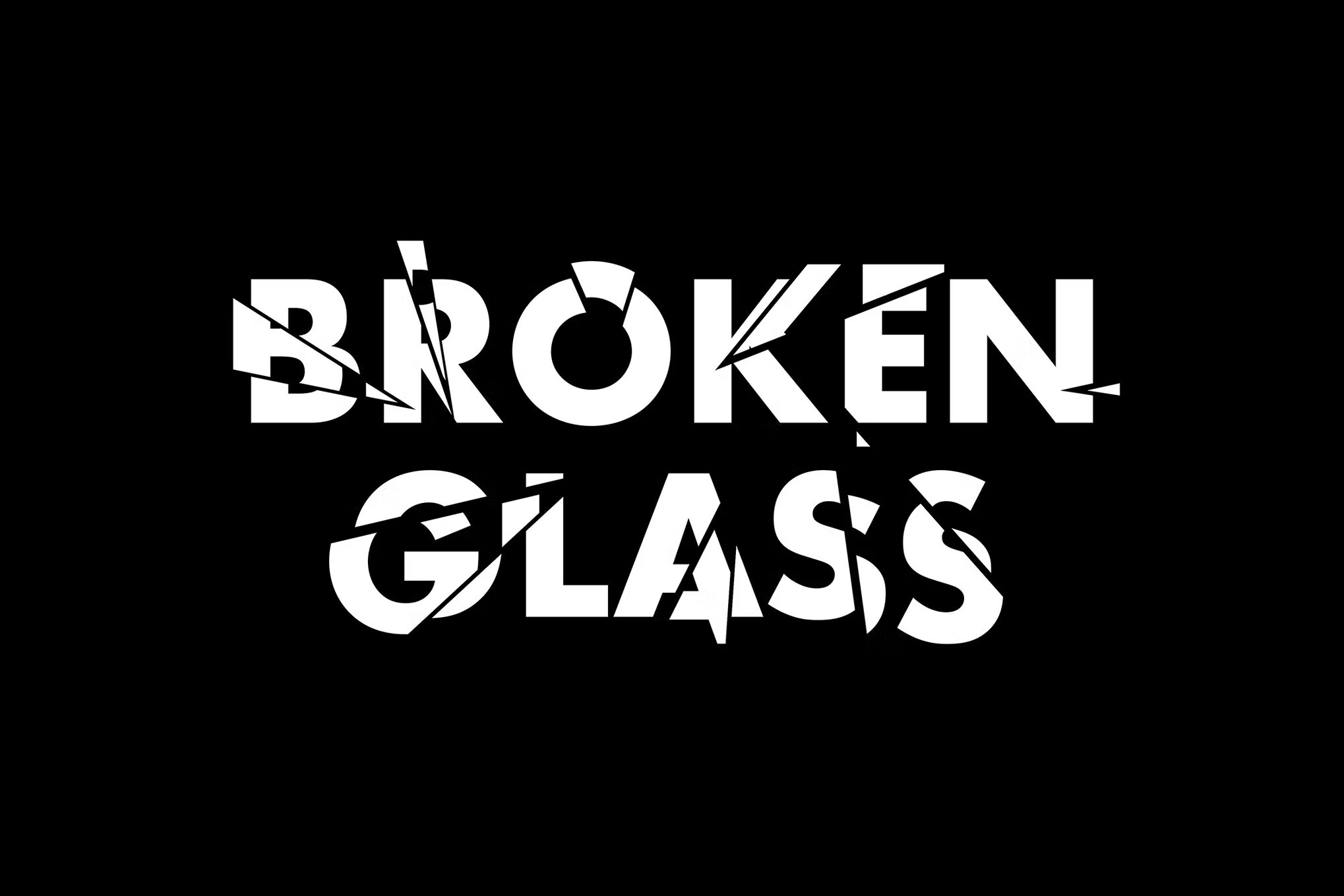 Pieces of crushed glass are not a big deal unless they're on the floor, scattered around menacingly after some cooking accident. Nevertheless, occasions like this are truly resourceful in terms of inspirational imagery: what if one takes a text or a logotype and breaks it just like that? You thought about it, we did it!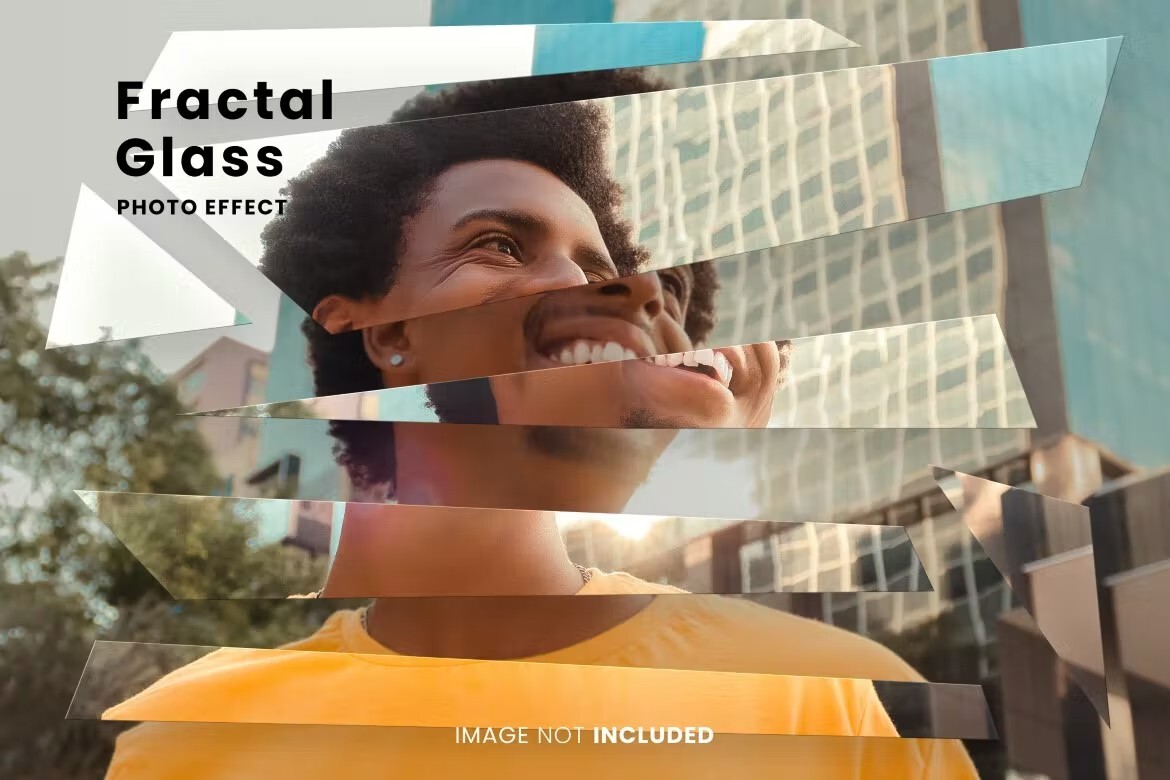 Smashed Glass Effect for Posters is the perfect way to take your artwork up a level. The realistic glass crack effect will blow away any viewer, and it's even customizable! Add some rough shattered bits of artboard for that extra realism.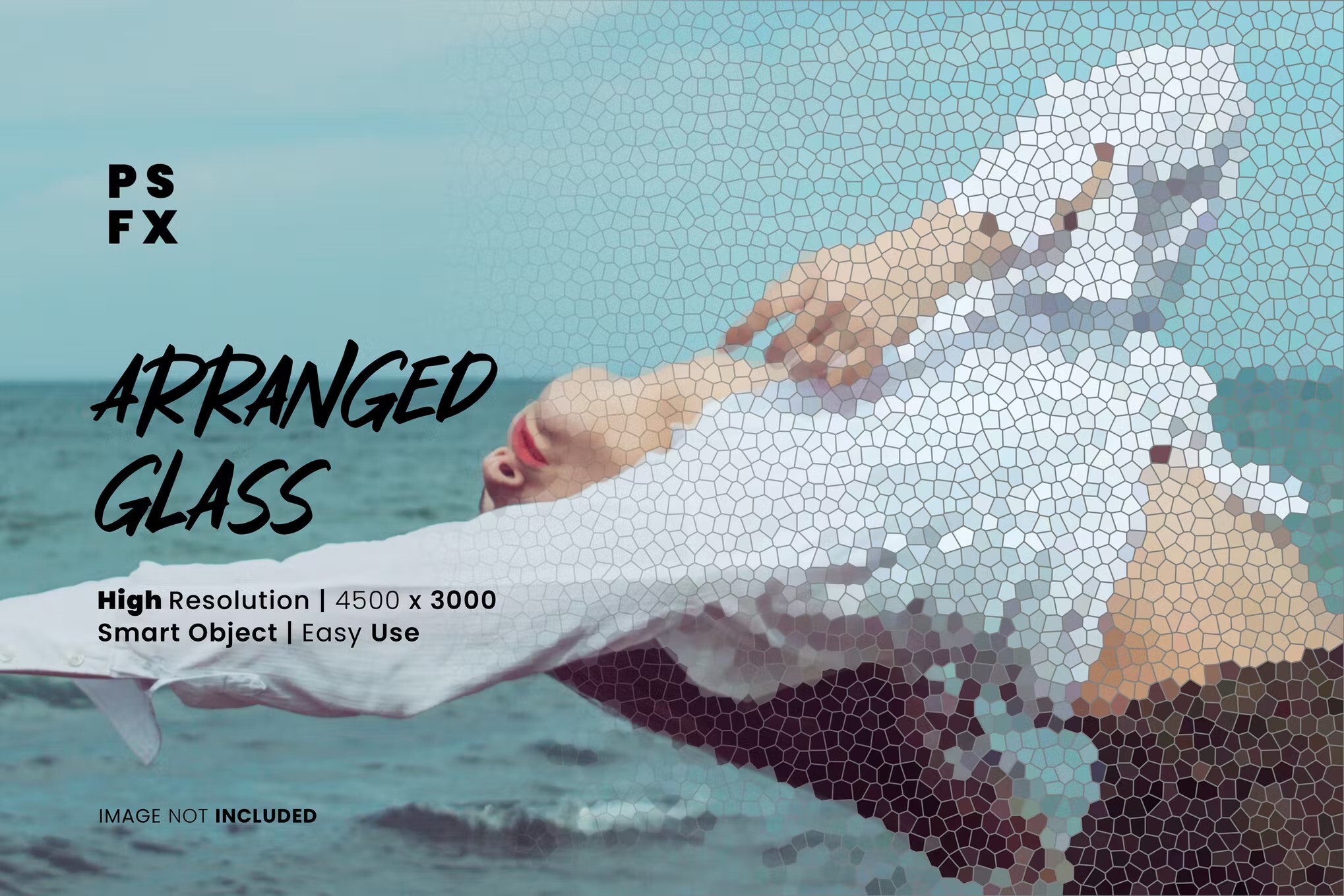 Need a rebellious-looking poster mockup, screaming with passion and mystery? All the typical grunge means like dirty ink texture and anaglyph effect flash before the eyes too often it has become mildly bothersome. How about this poster mockup, designed as broken glass?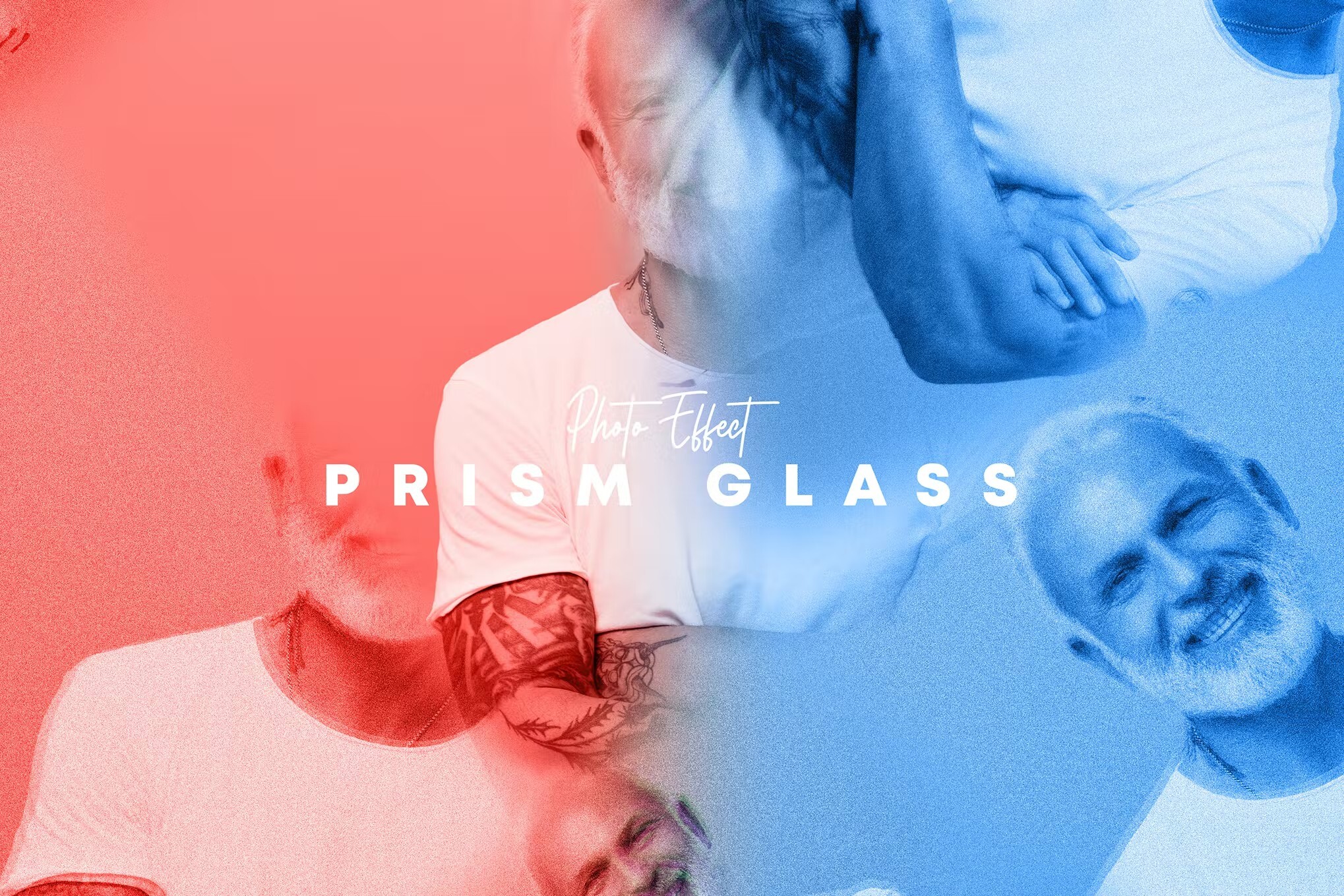 Apply this to an image for a prism glass effect thanks to the reflective effect of the lines as shown in the preview image. This actually can play as a looping, animated GIF.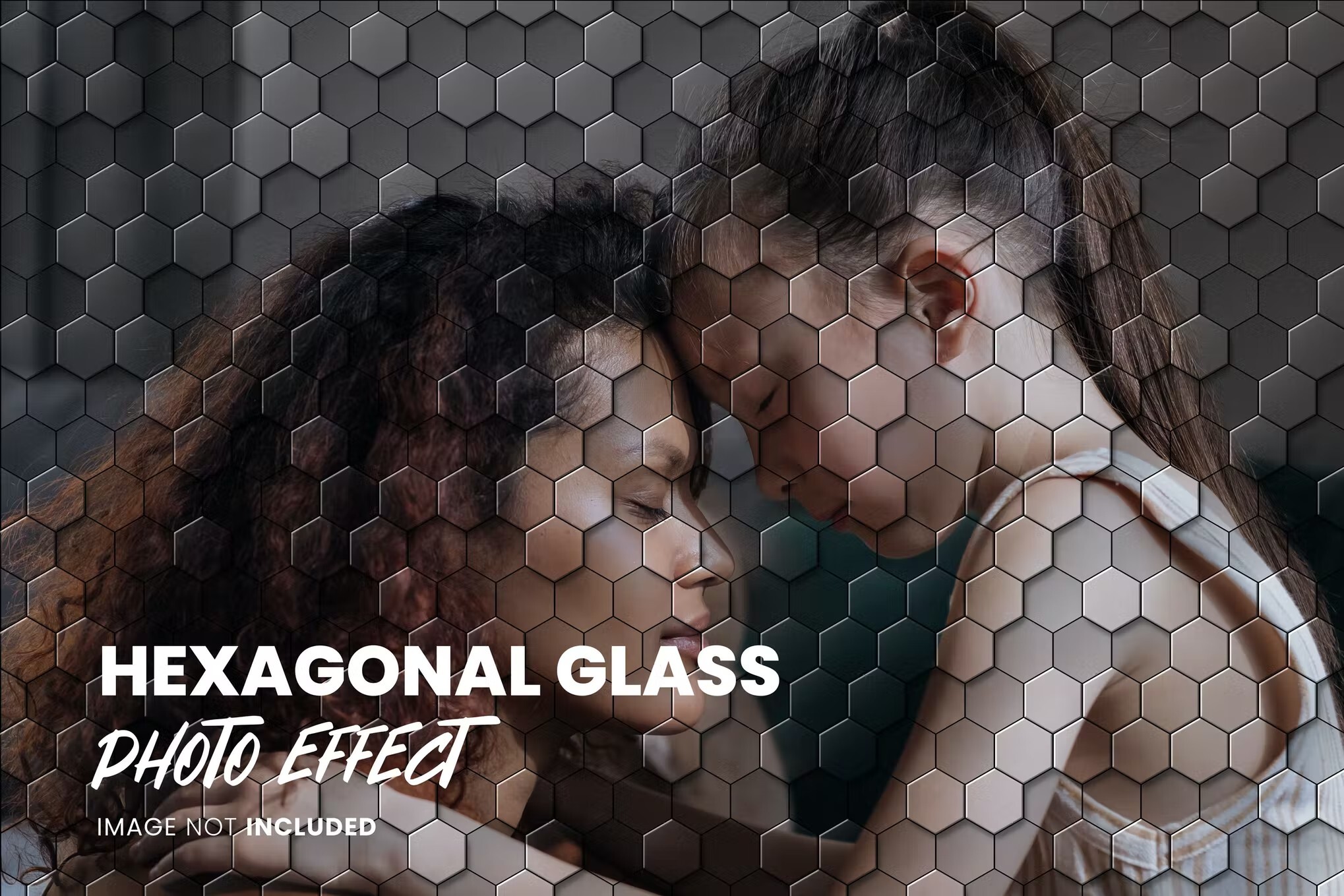 This futuristic reflective effect reminds me of the feel of a house of mirrors. Add a bit of dimension and reflections with this action thanks to the hexagonal image effect.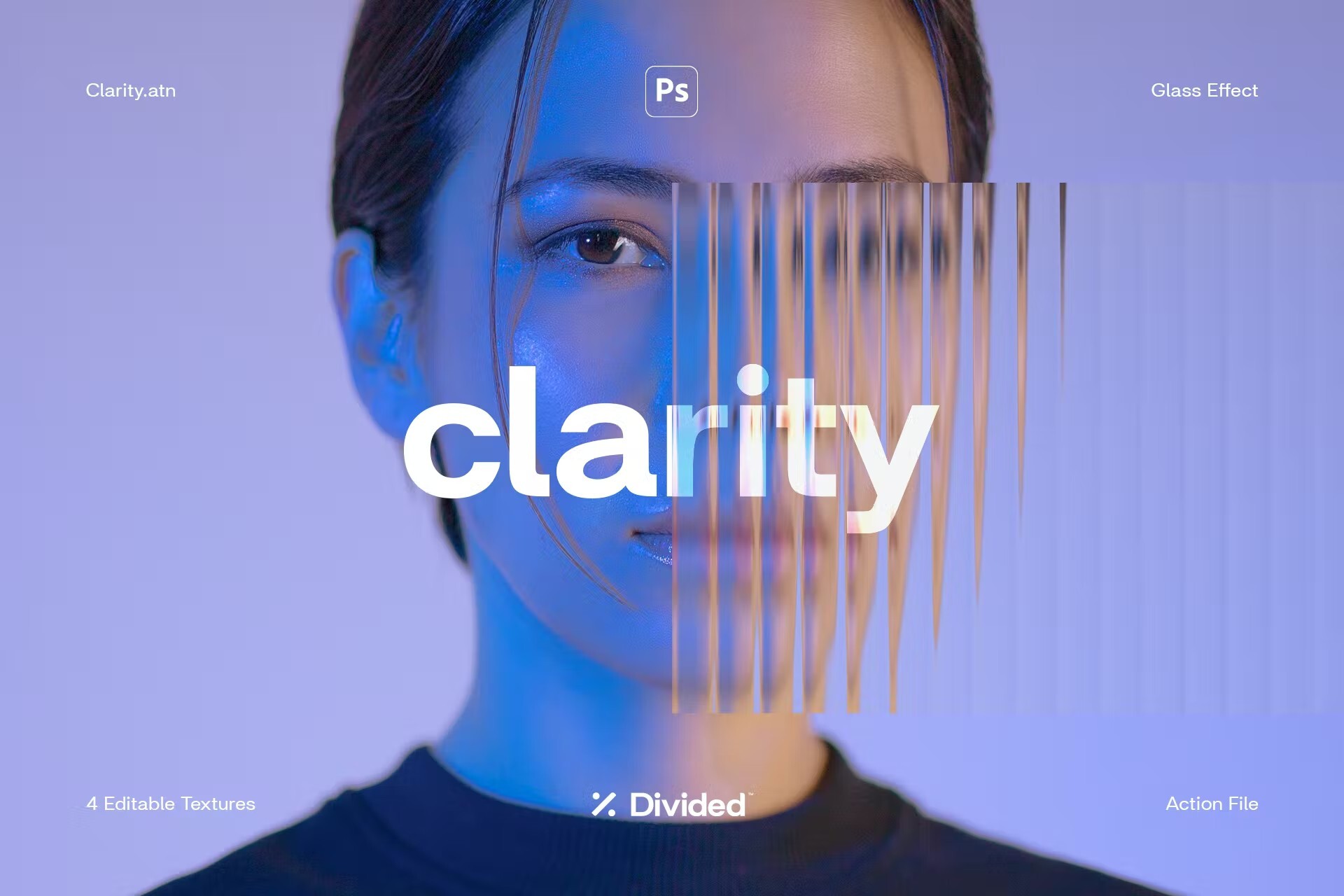 Clarity is a Photoshop action which adds a glass overlay to your images. Choose from 4 of the predefined one click actions to add an element of texture and transparency to your photos.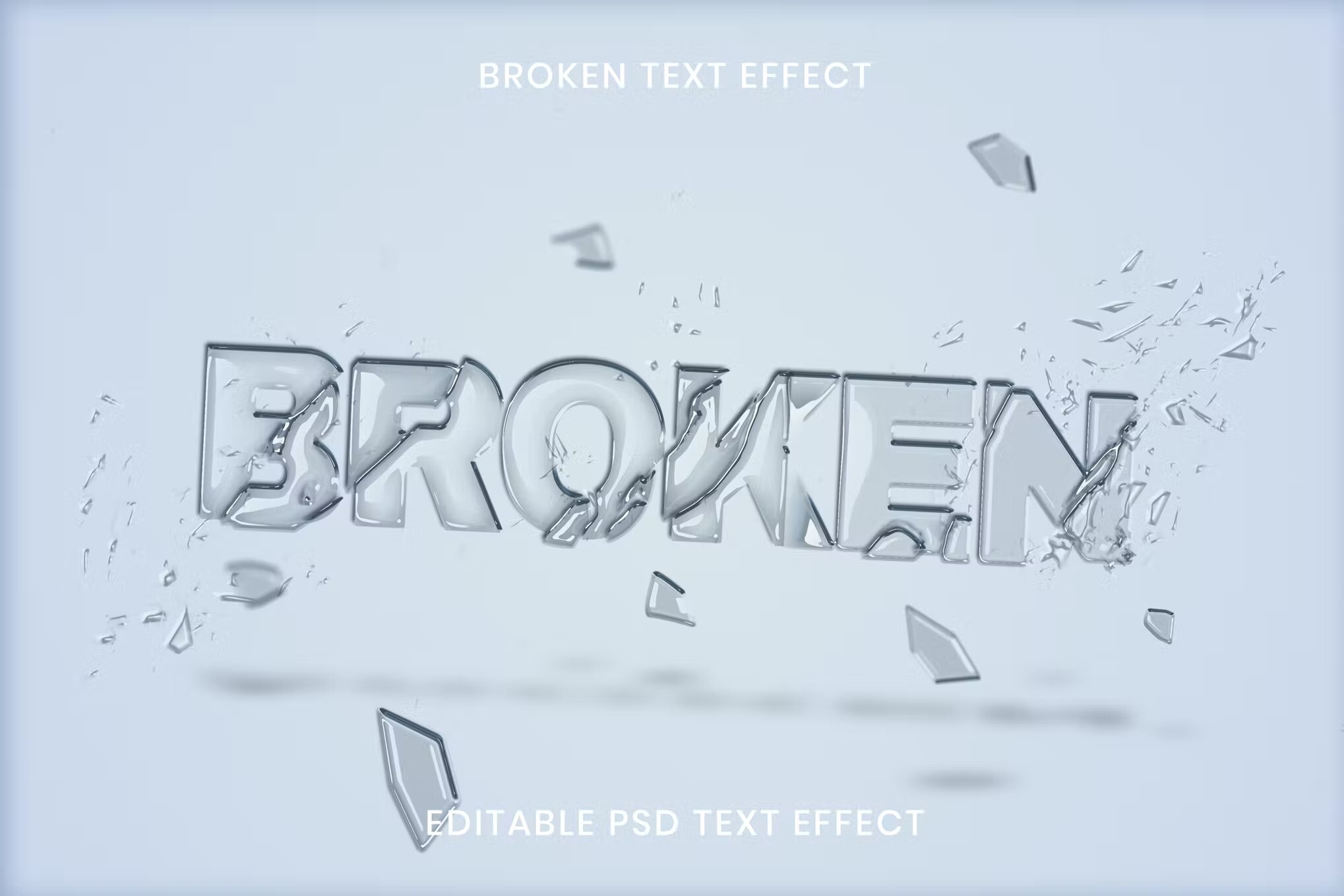 Fade your lettering into a shattered glass with the Broken glass text effect Photoshop action. Adjust the particle size to vary the shattering effect. This broken text effect has a video tutorial included, so you can use it with ease.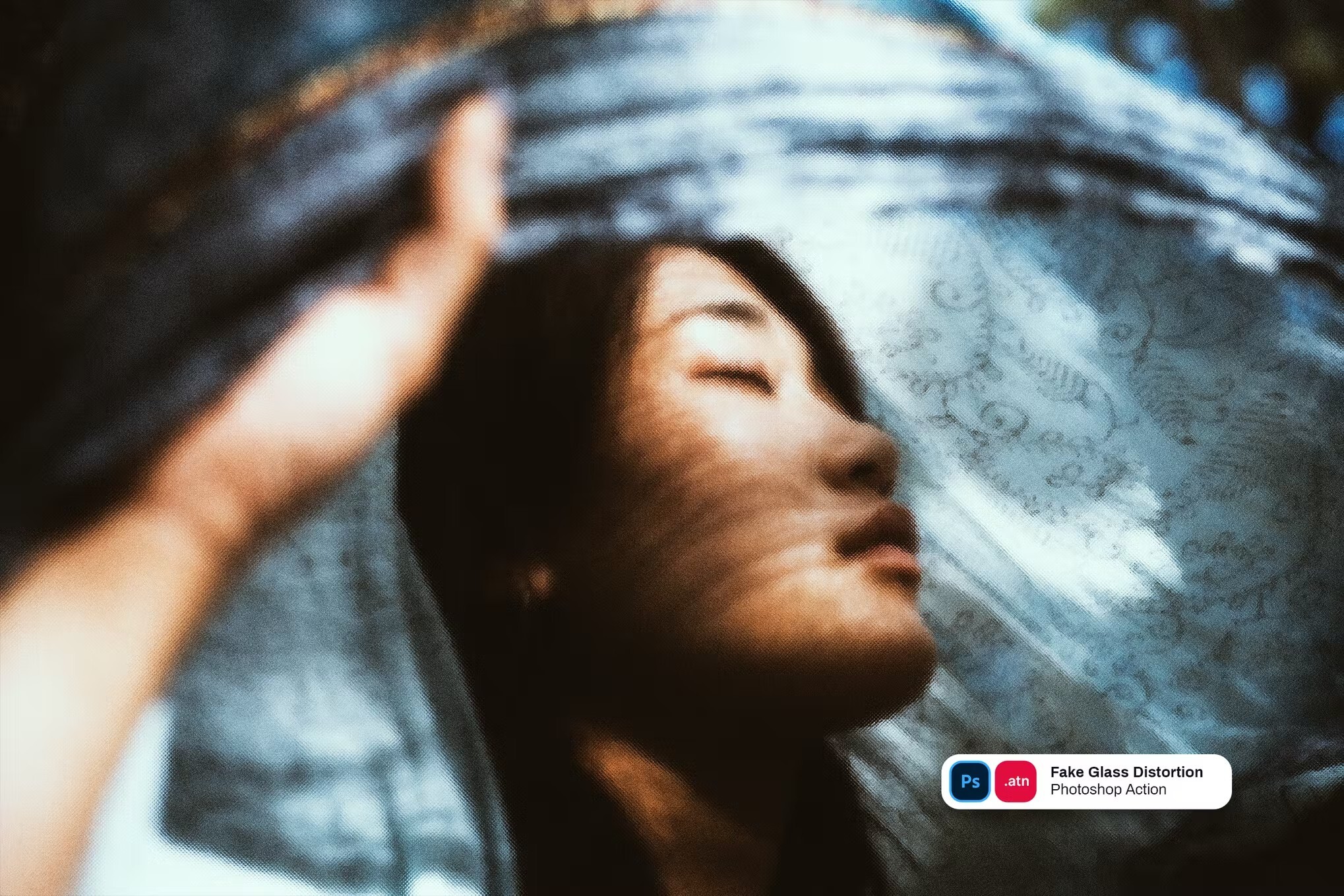 Here's another incredible action with the fake glass distortion picture effect. Just apply this action to take your existing image and apply color-coordinated glass particles that match your image.
Free Photoshop Glass Texture Effects
Yes, premium glass Photoshop effects are great. But you don't really have to always spend money in order to take advantage of some of the best Photoshop glass texture filters. Let's take a look at few freebies we think are worth your time: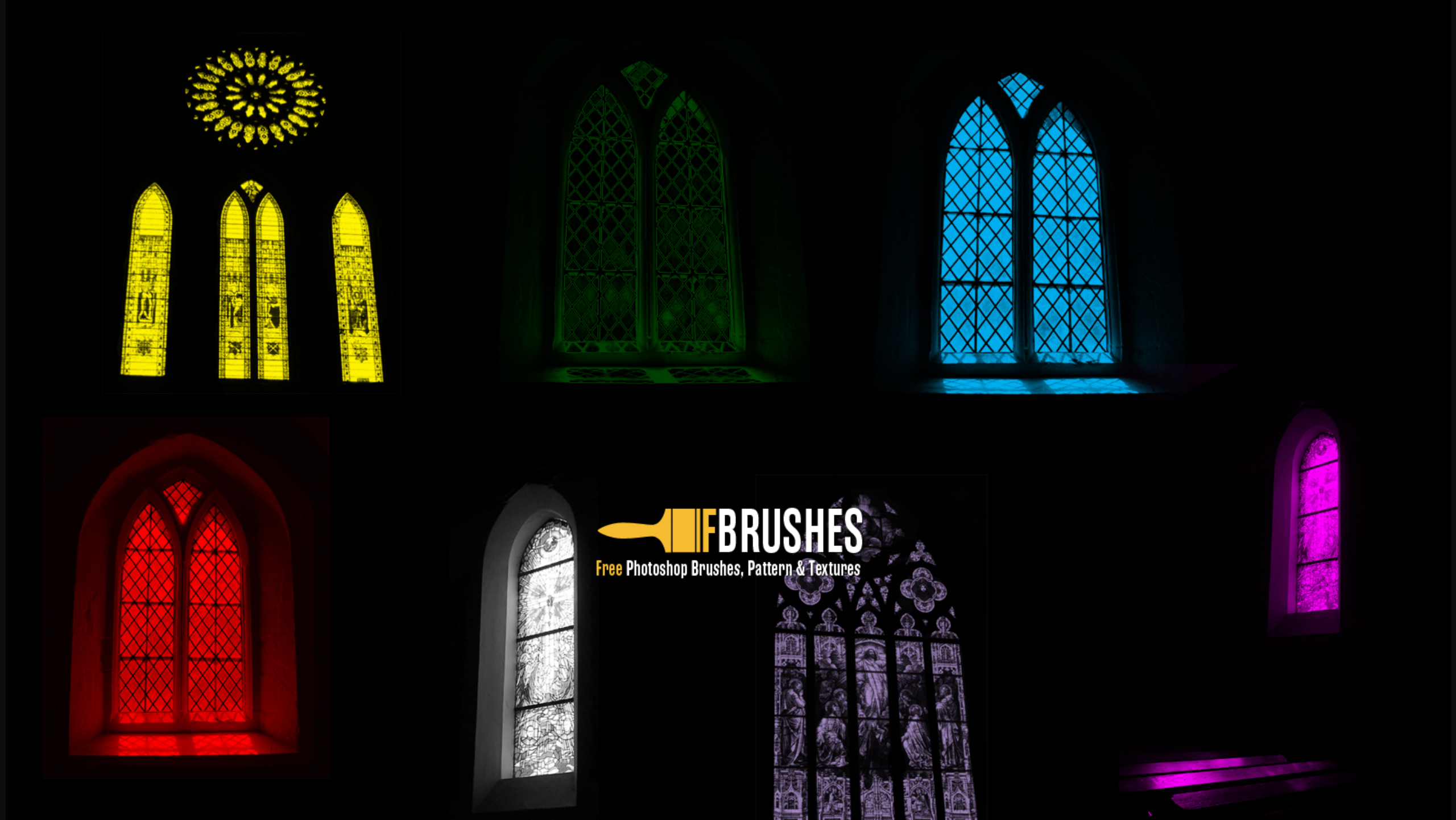 If you are working on a gothic architectural project, this stained glass Photoshop brush pack comes in very handy. It comprises a range of glass and window designs for you to use and customize. It's free and up for grabs.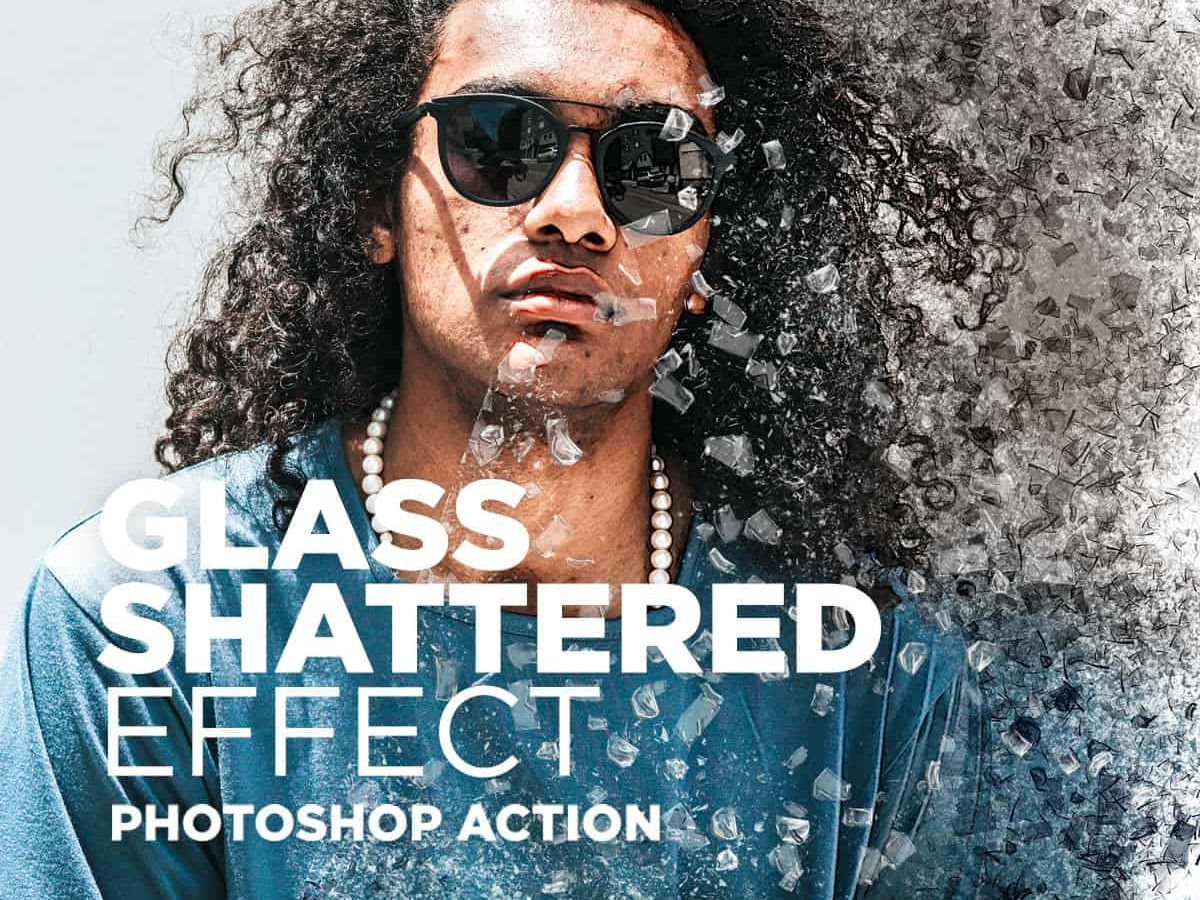 Next up is a free shattered glass Photoshop action that you will keep using for years to come. For a freebie, it surprisingly provides you everything that you could expect in a paid fragmented glass texture Photoshop effect. We wholeheartedly recommend you check this out pronto.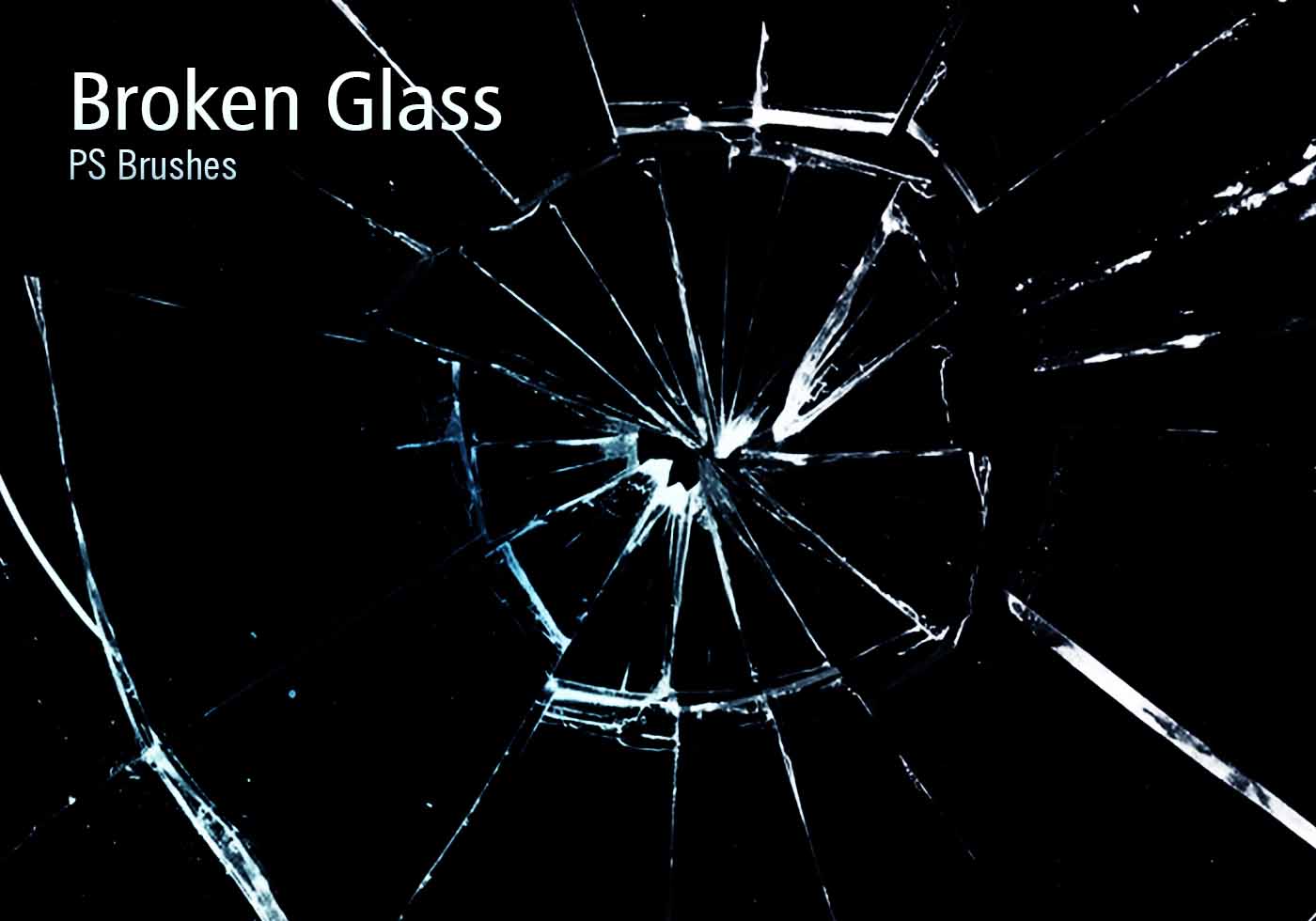 Get your hands on this collection of twenty broken glass effect Photoshop brushes available for you to download at no cost at all. It's a versatile brush pack providing you with a variety of broken glass overlay Photoshop effects.
And there you have it- the best glass effect Photoshop actions, brushes and overlays out there right now! Whether you want to emulate a frosted glass effect in Photoshop, shattered or stained glass Photoshop effect, our list consists of a variety of options to cater to your needs.