20+ Best Nautical Fonts (Sea Fonts, Nautical Script Fonts + More) 2021
When it comes to choosing the typeface designs for any of your projects, there is a certain misunderstood importance behind using a unique and captivating font style. The design of a font can provide a subtle air of personality to your work.
One of the most iconic font styles, used for hundreds of years, is the nautical font, also known as sea fonts. These fonts were first popularized when our seafaring ancestors took to the seas, and now, their craftsmanship can be used to create incredible font designs.
We've compiled a range of nautical font styles, including rope fonts, tattoo fonts, and even nautical fonts with fish hooks, so you don't have to spend time searching for them yourself.
Our list includes nautical fonts from both premium and free sources so that everyone can take advantage of the beauty and vintage charm sea fonts bring to the table.
Read on!
Get every varied font and typeface you could ever need with one simple subscription. From just $16, get unlimited access to thousands of fonts, typefaces, graphics, templates, photos and illustrations.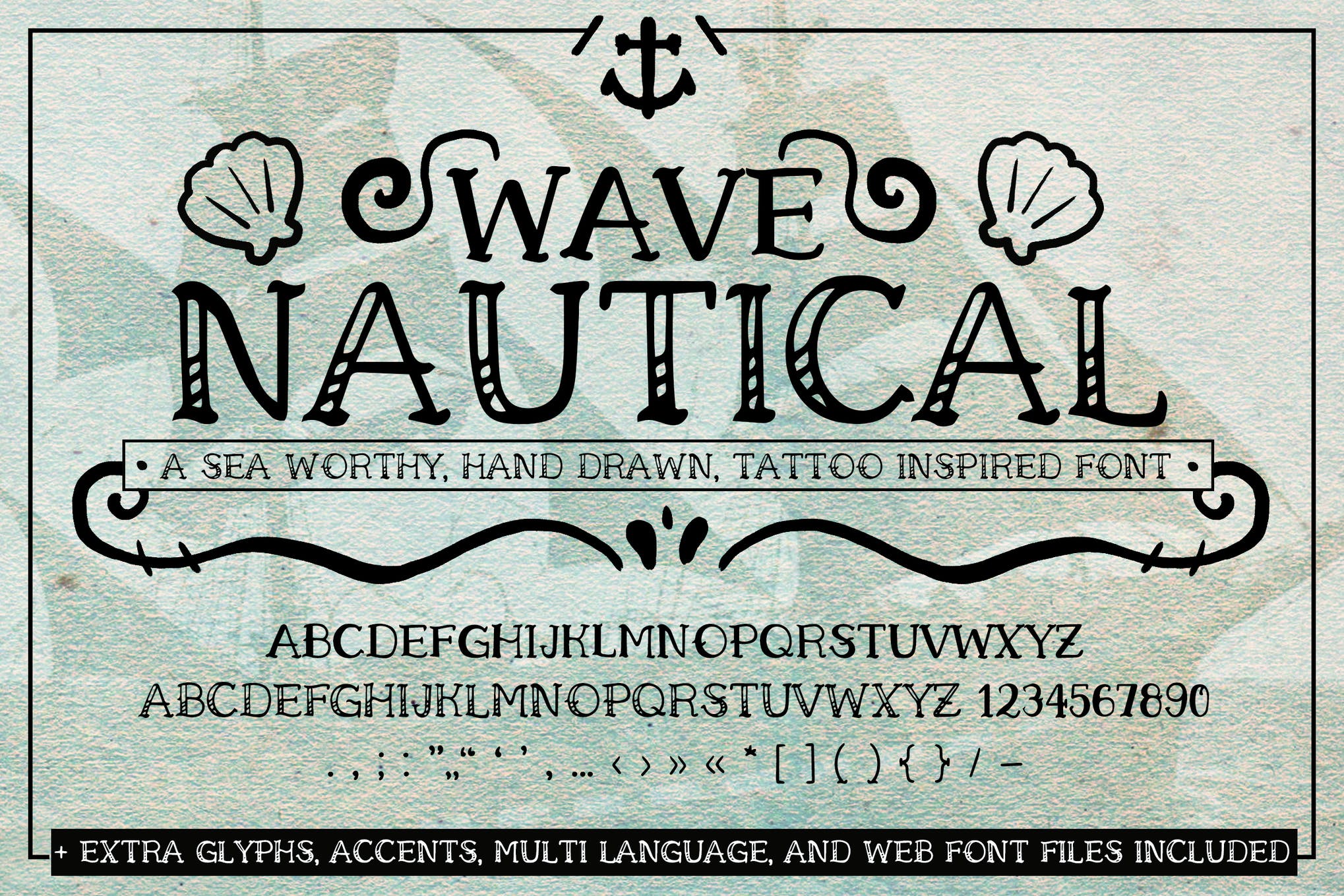 Wave is a unique and personality-filled typeface that manages to execute the nautical rope font style with ease. Based on a handwritten style and mixed with a tattoo aesthetic, the font provides a true sea-faring design that is sure to impress.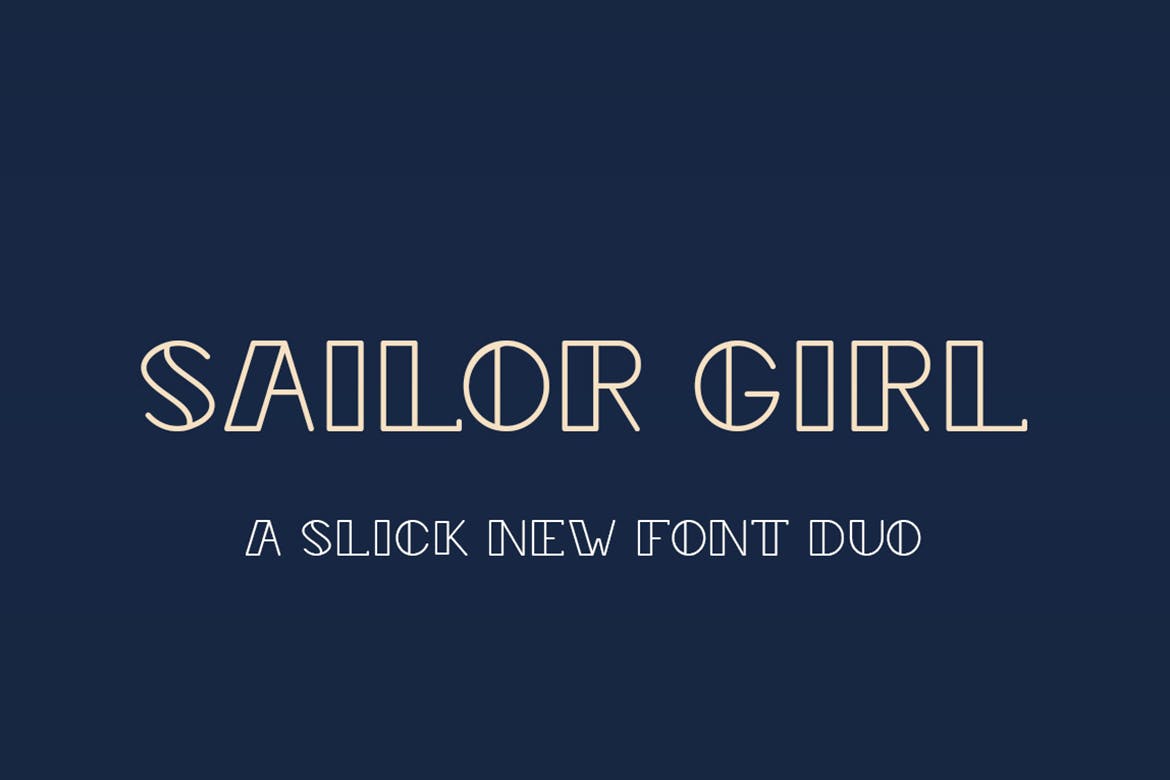 Sailor Girl is a traditional typeface design, with only minimal elements that characterize it as a nautical font style. The typeface is tailored after a slab font and then mixed with a hand-drawn block style. A great option for titles, lower thirds, or anywhere you need your words to stick out!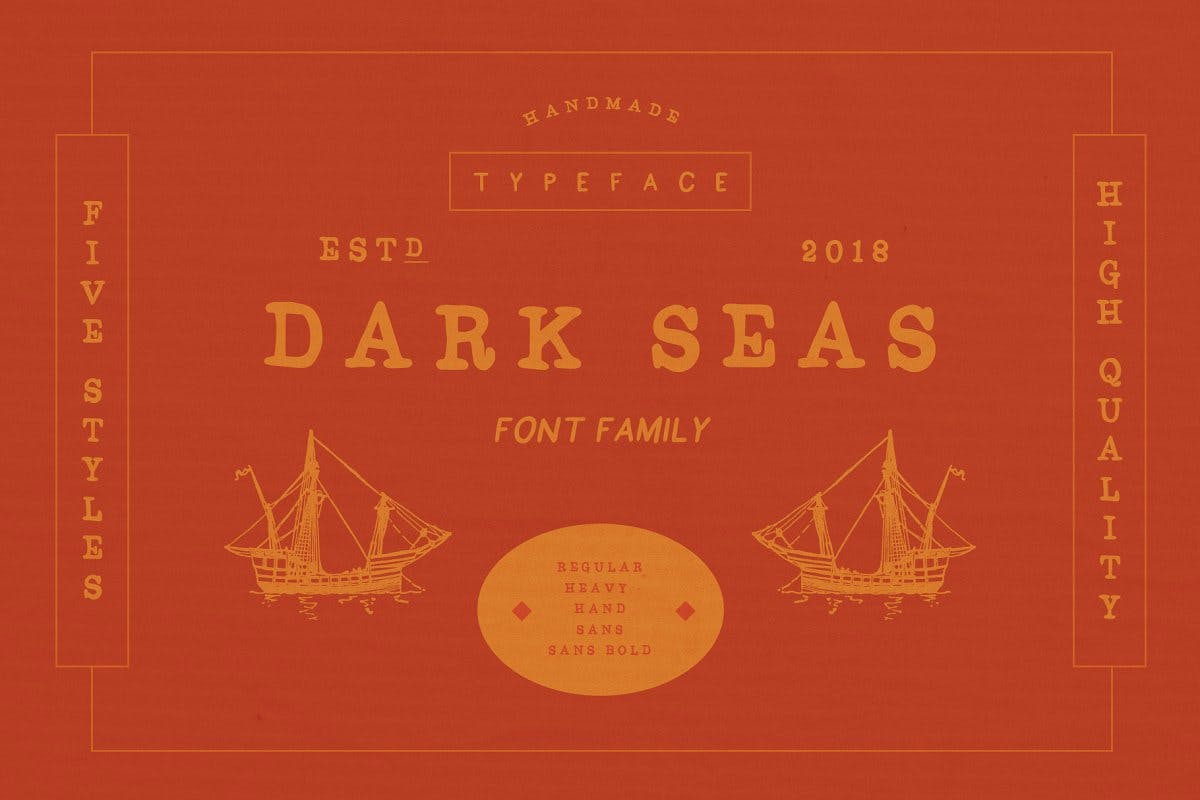 Dark Seas is one of those sea fonts that manages to both emulate an ink splotch style, as well as keep thick line art to maintain readability. A perfect choice for a wide range of applications, and manages to bring that under the sea font style in a way that can be applied to almost any project style.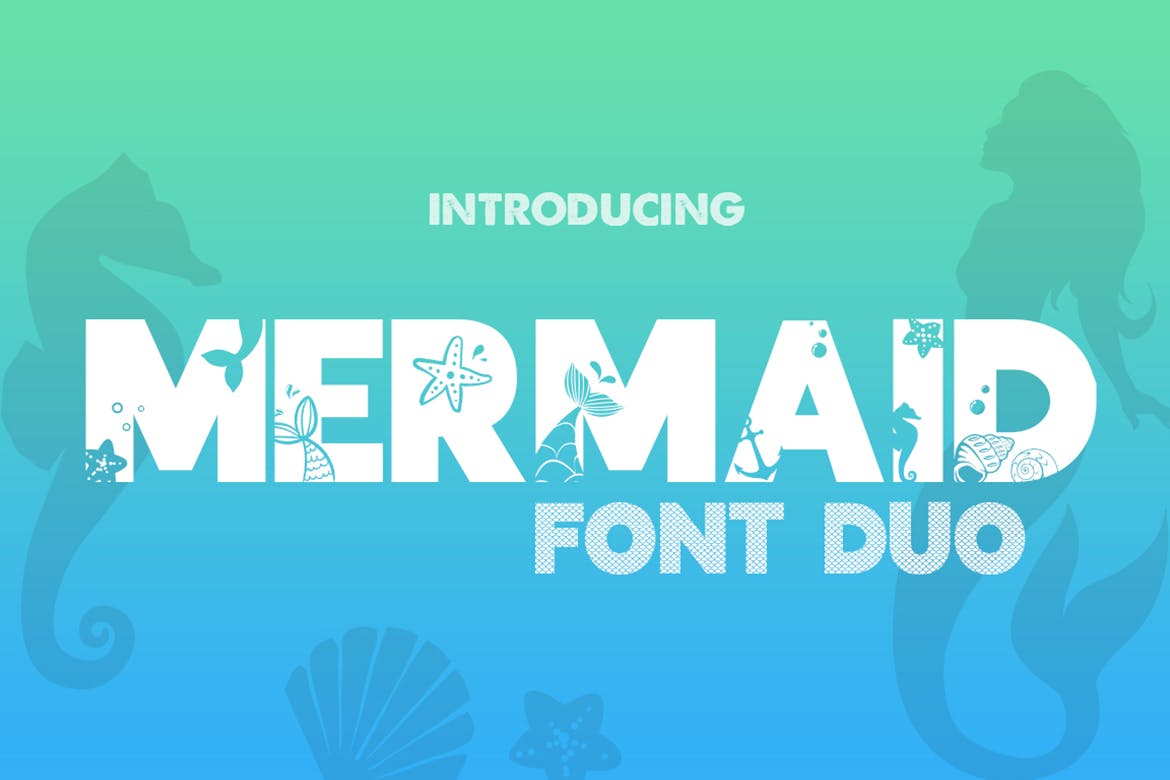 There's nothing more beautiful about the ocean than the carefree, and enchanting starfish, jellyfish, seashell, and more. Now you can bring the same charm to your text designs with the help of Mermaid, one of the best under the sea fonts out there waiting for you to download it, and create something truly magical.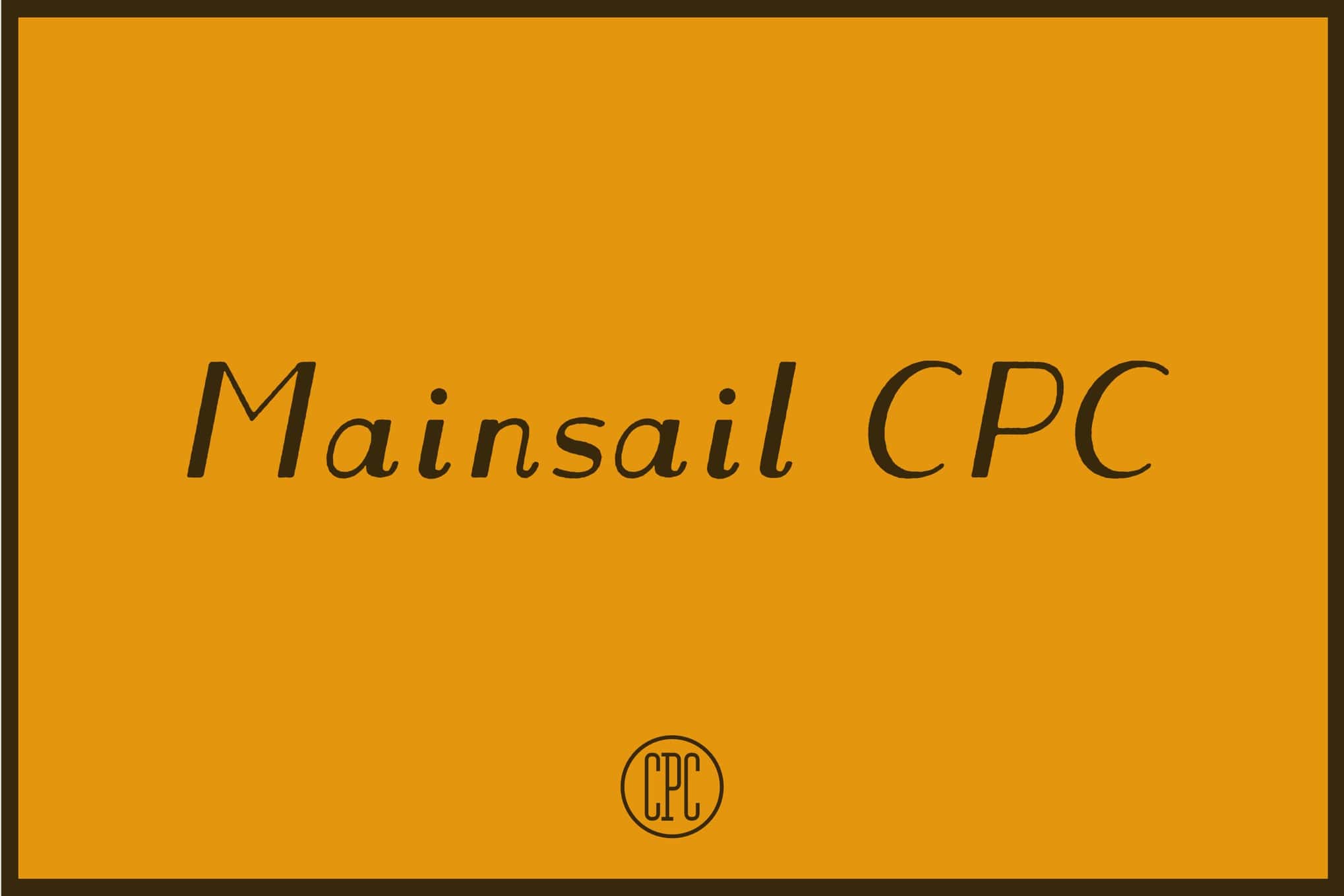 Mainsail is a traditional take on a typeface design, bringing in inspiration from the days of strait-laced shipping documents. Whilst not an extravagant nautical script font, Mainsail manages to keep an incredibly high level of readability and is perfect as a base font, or subheading font choice.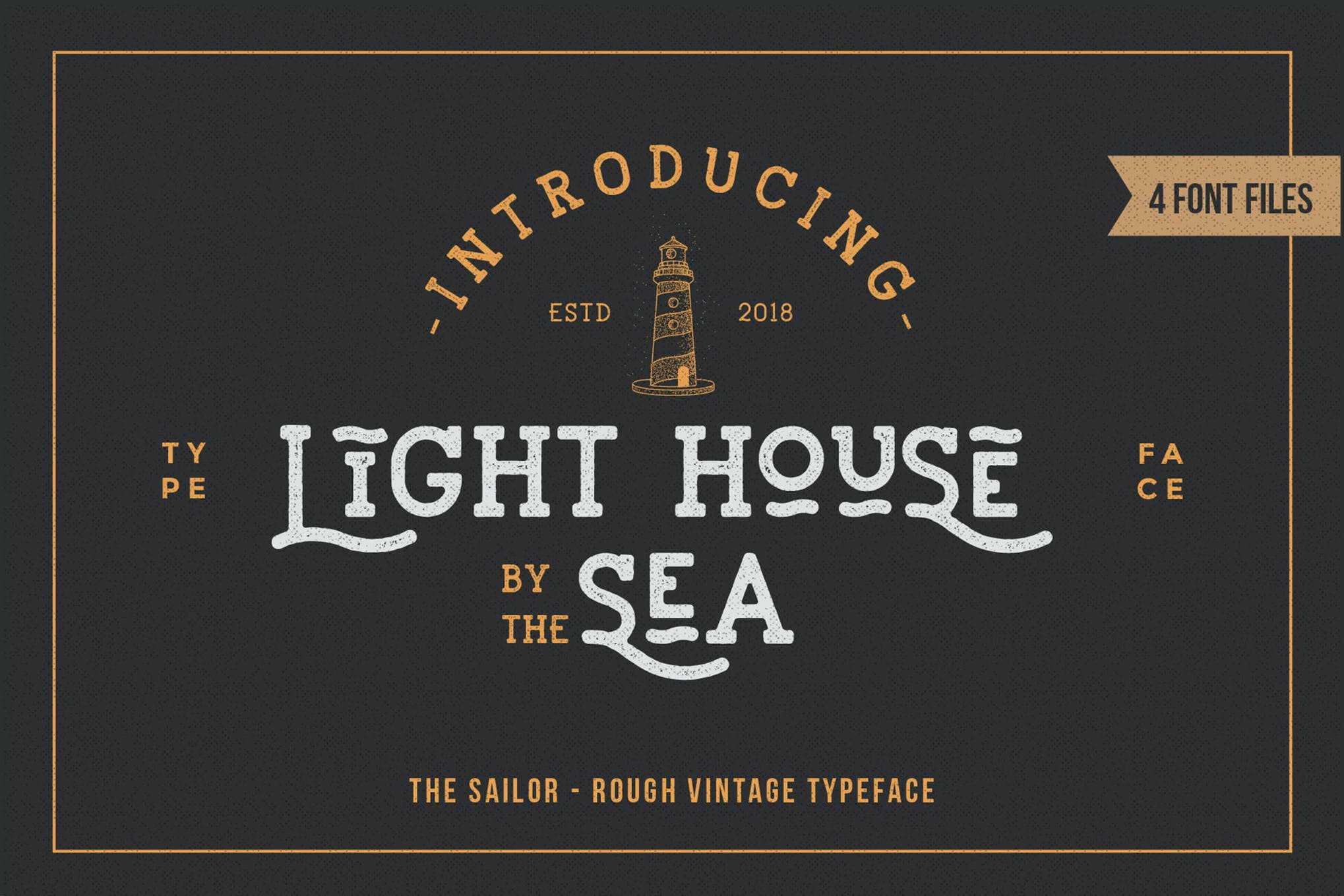 Bring the rough seas to the page with Light House, a rugged sailing-inspired typeface design. The linework of this Light House is a mixture of rigid sans-serif and a nautical script font. It provides you with impressive readability and captivating title designs.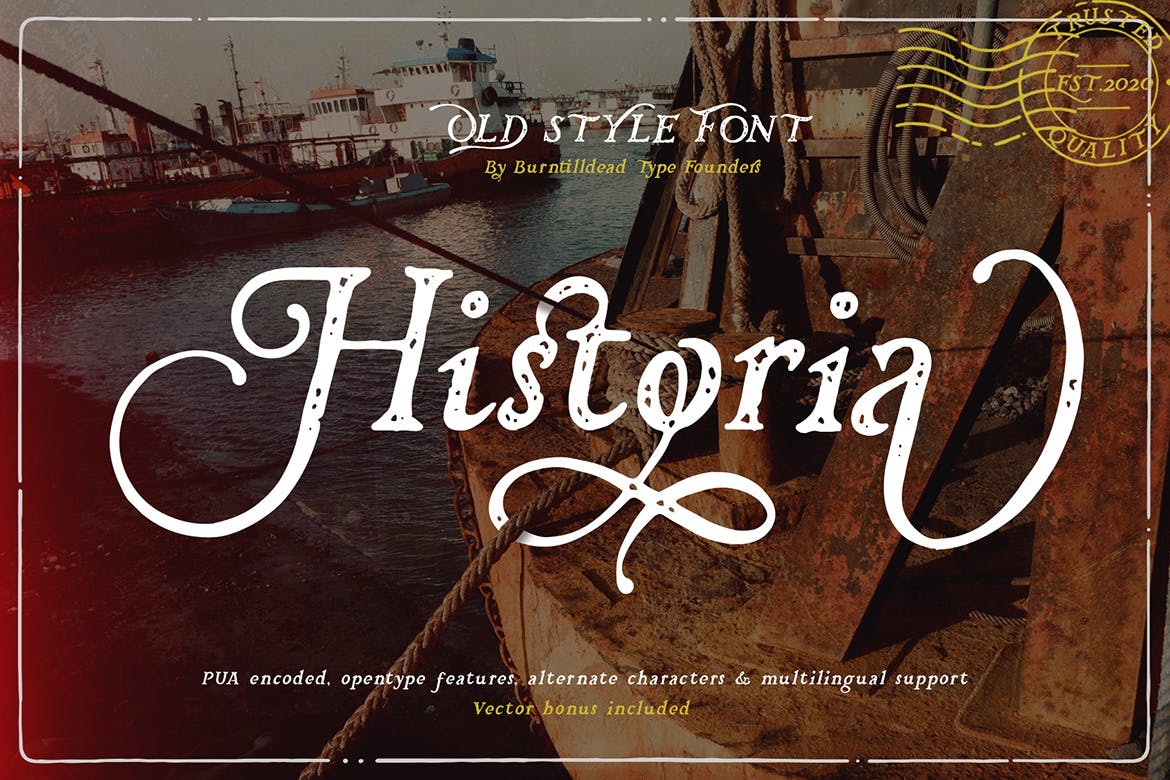 Historia is an old-style nautical tattoo font that brings the eighteenth-century aesthetic to the table in an impressive manner. Each character in this typeface has been hand-drawn and manages to retain high readability despite its heavy stylization. One of the best nautical fonts with fish hooks that you are going to cherish for a long time to come!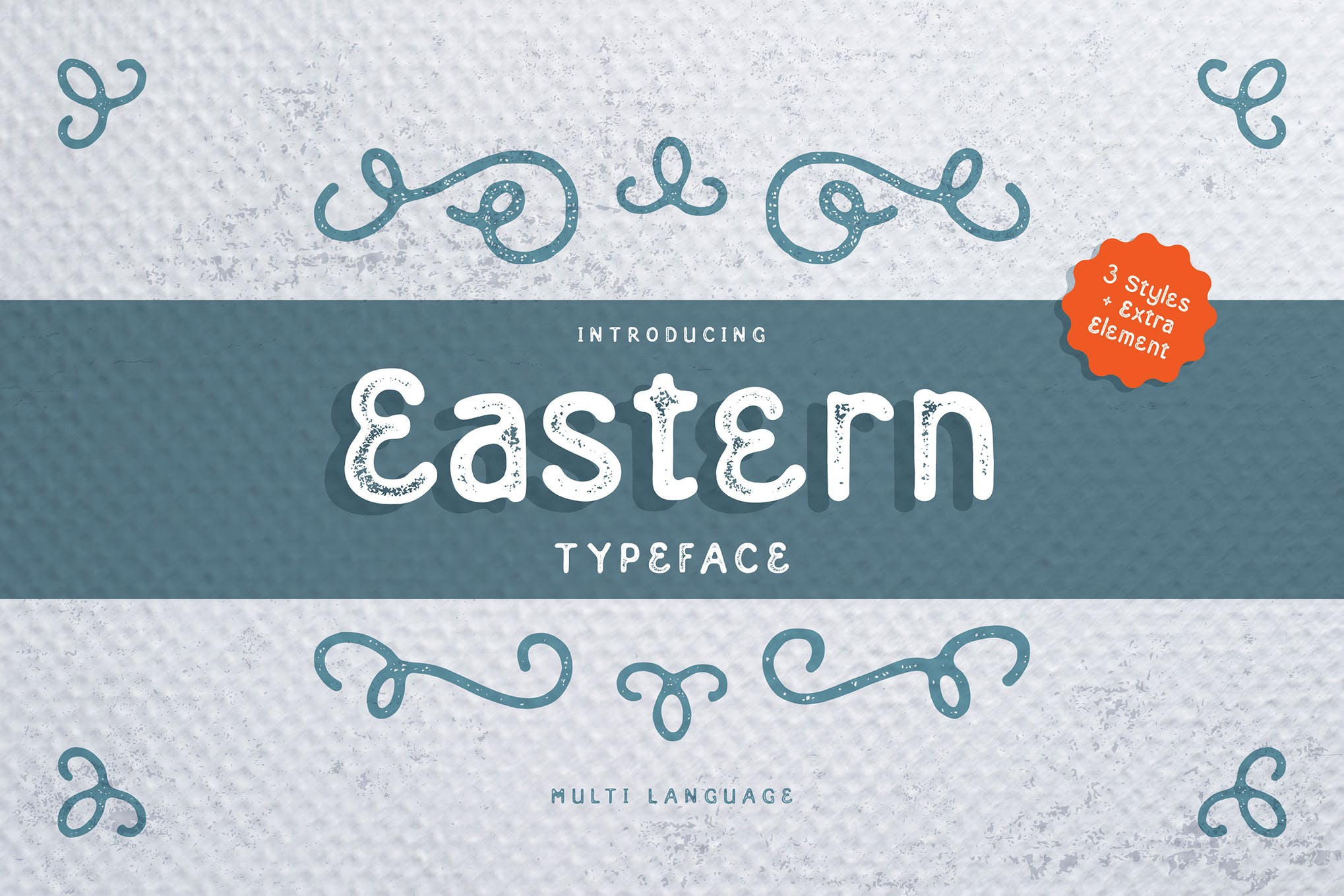 The Eastern typeface is a fun take on the nautical style. It uses a slightly curved line work design, combined with the solid body of a slab font. A great display font choice, but flexible enough to be used for a wide range of purposes.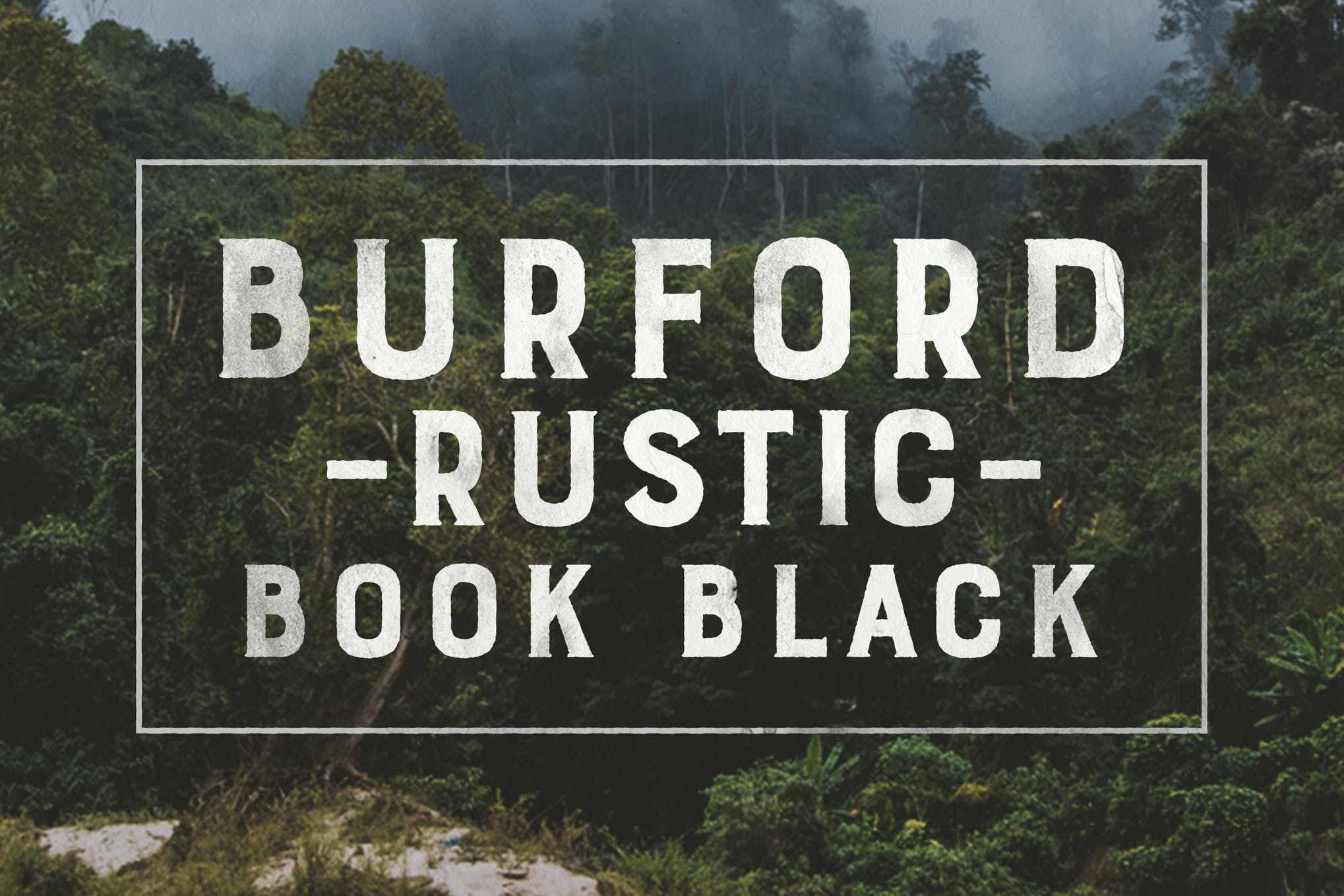 Featuring a modern, sleek, and robust slab font design, Burnford is a nautical font style that you'd expect to find on today's ships. With only a minimal touch of style behind each character design, Burnford is a perfect choice for a wide range of professional and creative applications.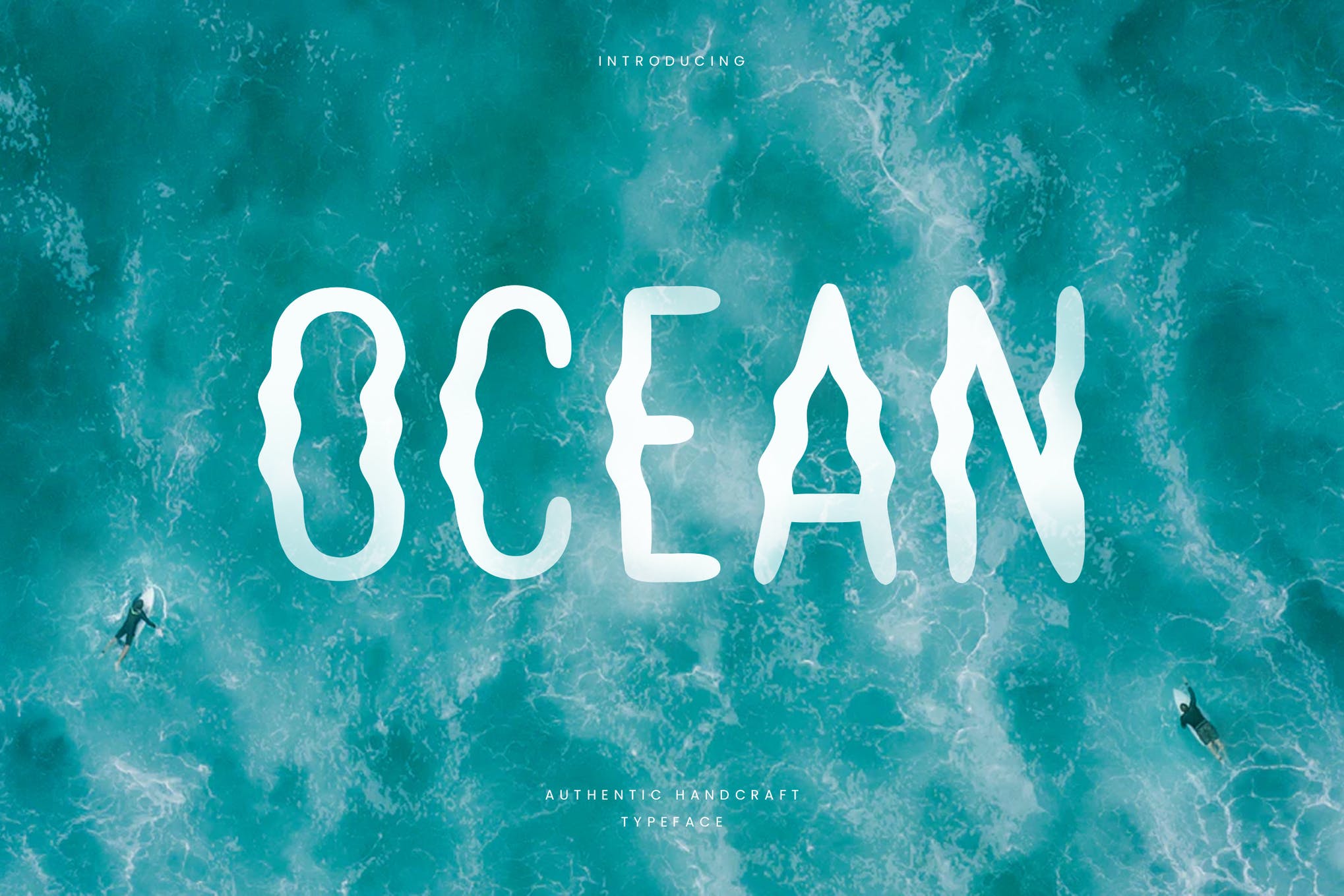 Bring out a touch of summer joy with Ocean, a stunning handwritten typeface. Each character in this font style has been crafted with wavy lines, and a touch of fun. Perfect for beginners looking to dabble in under the sea fonts for marketing designs, as well as titling options.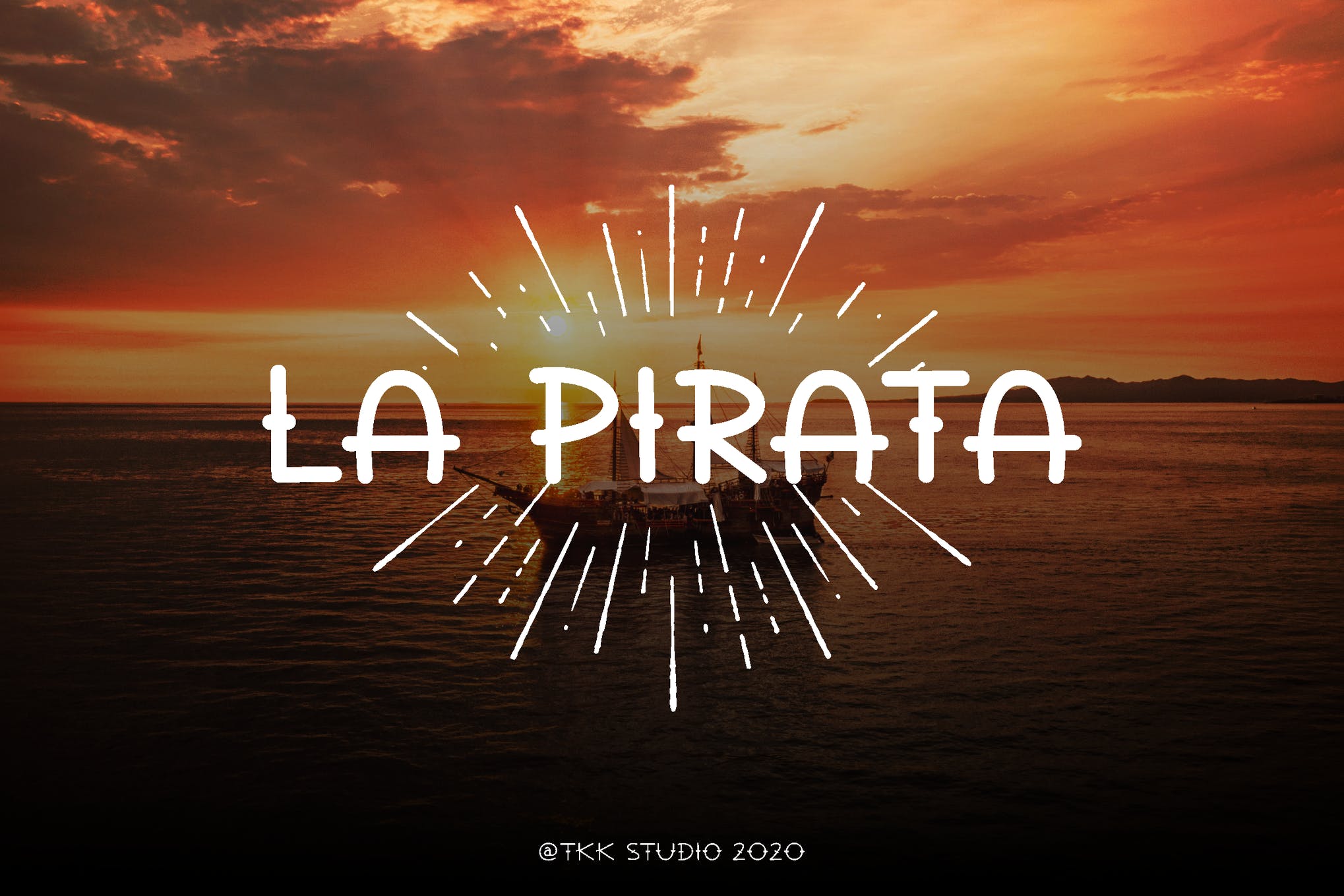 La Pirata is a vintage nautical font, designed with the animating spirit of a pirate. It makes for a great nautical tattoo font with a serif aesthetic and is a great choice for those looking for a typeface that will stand out, no matter where it finds itself.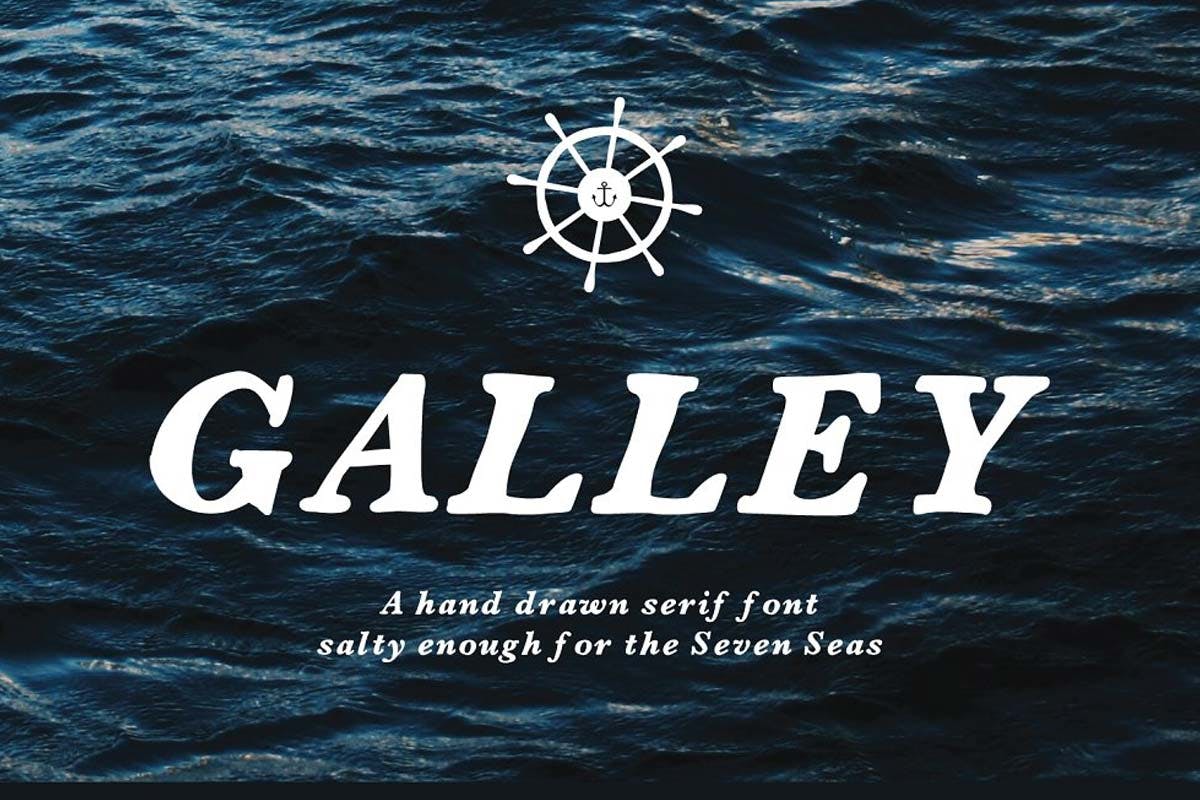 No list of sea fonts would be complete without Galley, a typeface that makes it clear exactly where it draws its aesthetic inspiration from. Galley is a perfect balance between a hand-drawn script style and a sans-serif typeface. Perfect for all text applications!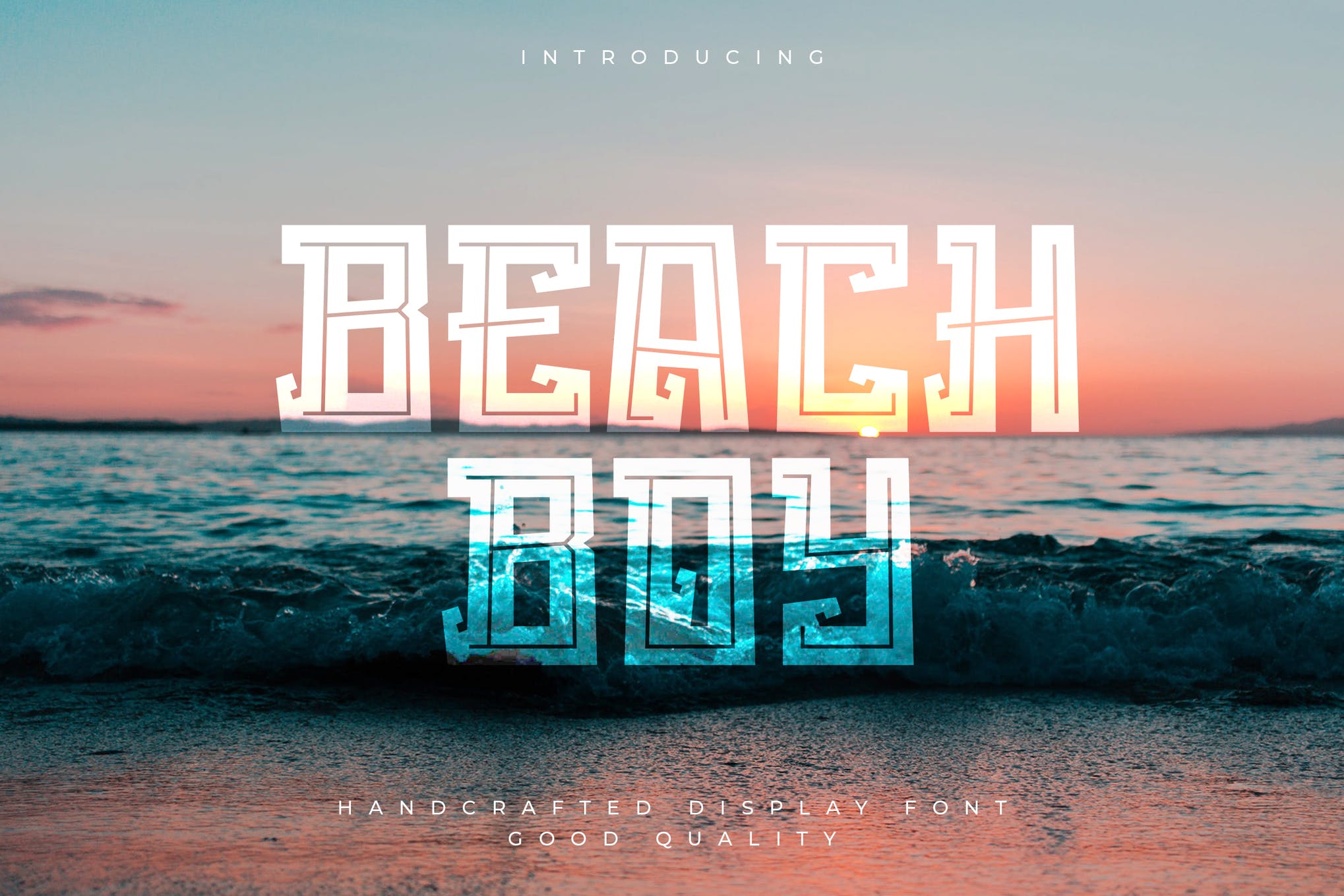 Beach Boy manages to merge the urban lettering style with vintage summer vibes. The result is a solid, highly readable, sea font with a healthy dose of personality. It's perfect for titling applications, but also for subheadings, and core font usage as well. Easily one of the best nautical fonts with fish hooks!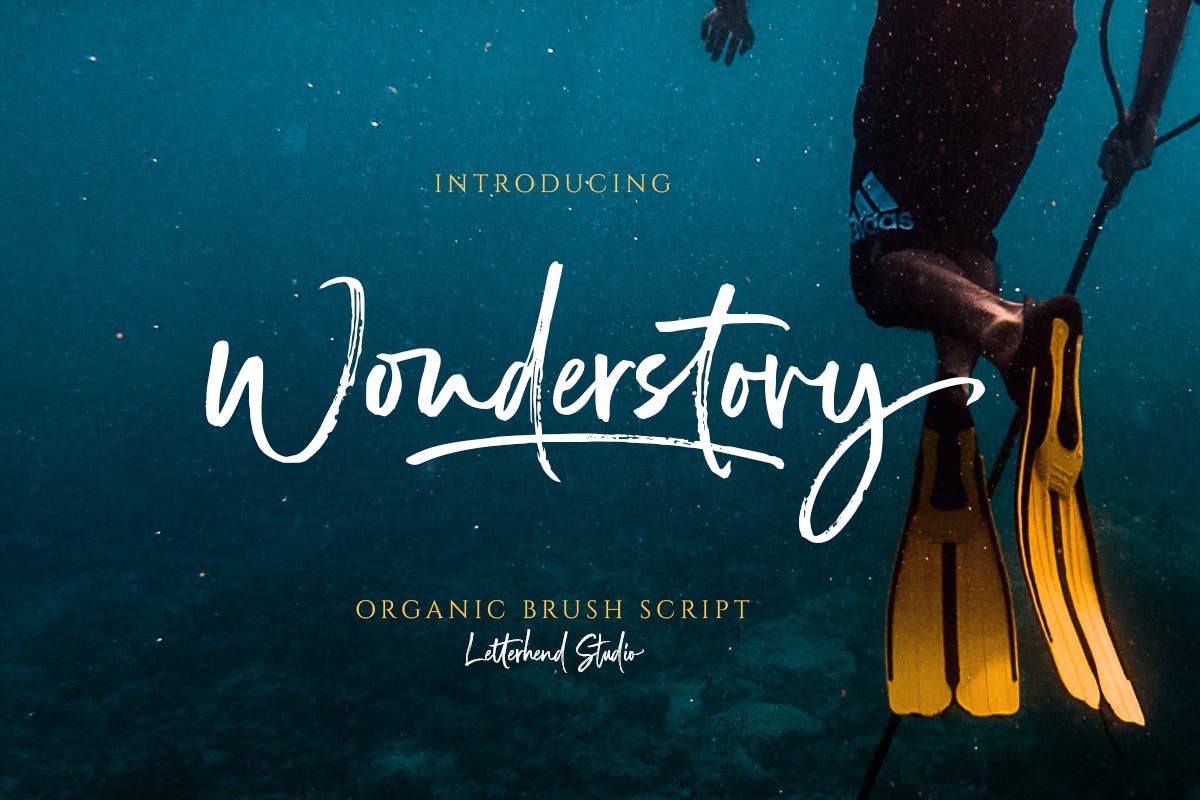 Wonderstory manages to emulate the deep ocean style with a beautiful typeface designed around hand-painted linework. It's one of the best under the sea fonts perfect for marketing material, creative projects, and much more!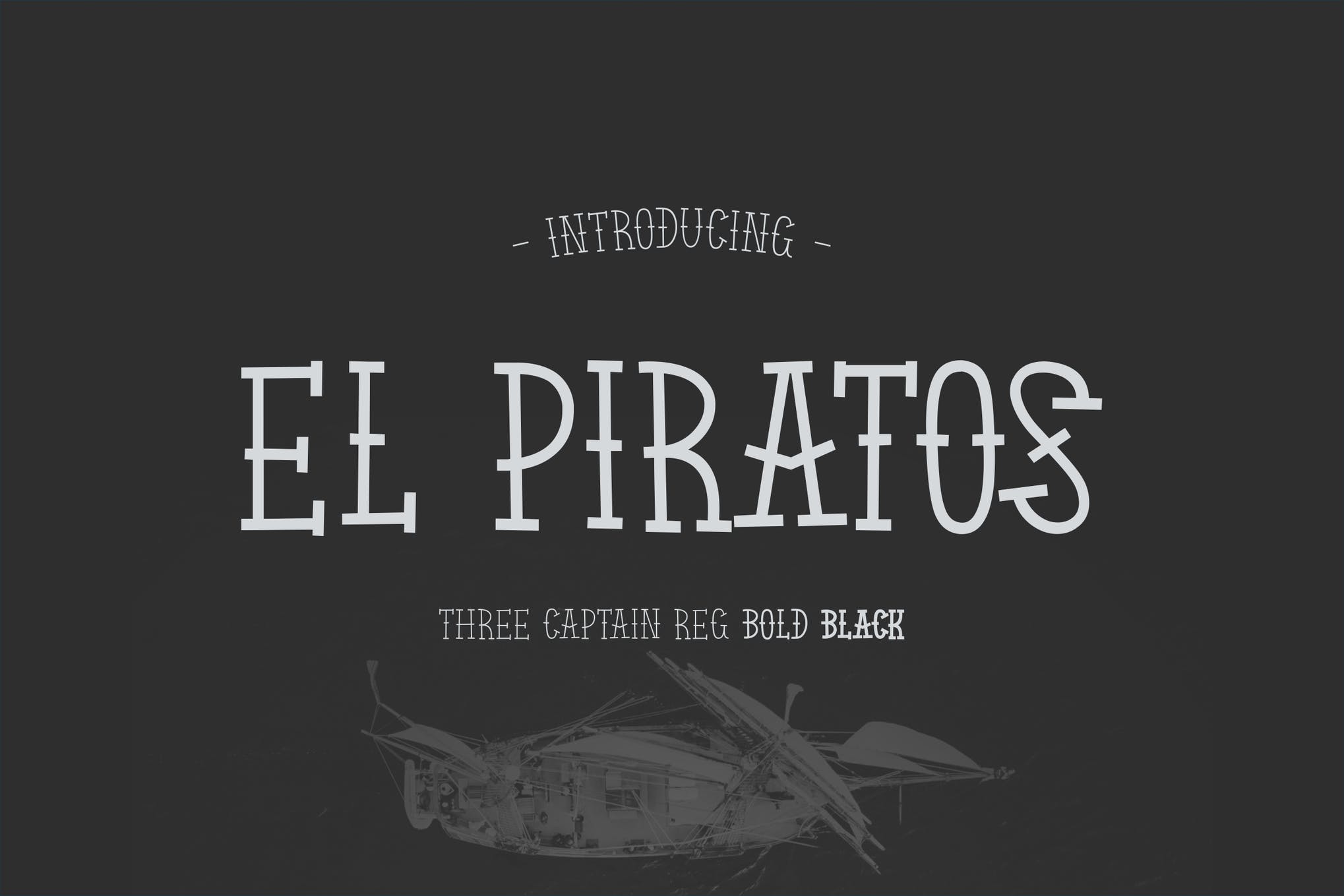 El Piratos is a traditional nautical tattoo font, using a slightly curved aesthetic mixed with solid line work designs. Perfect for your next tattoo, and a wide range of other visual projects, El Piratos is a gold standard when it comes to nautical style fonts.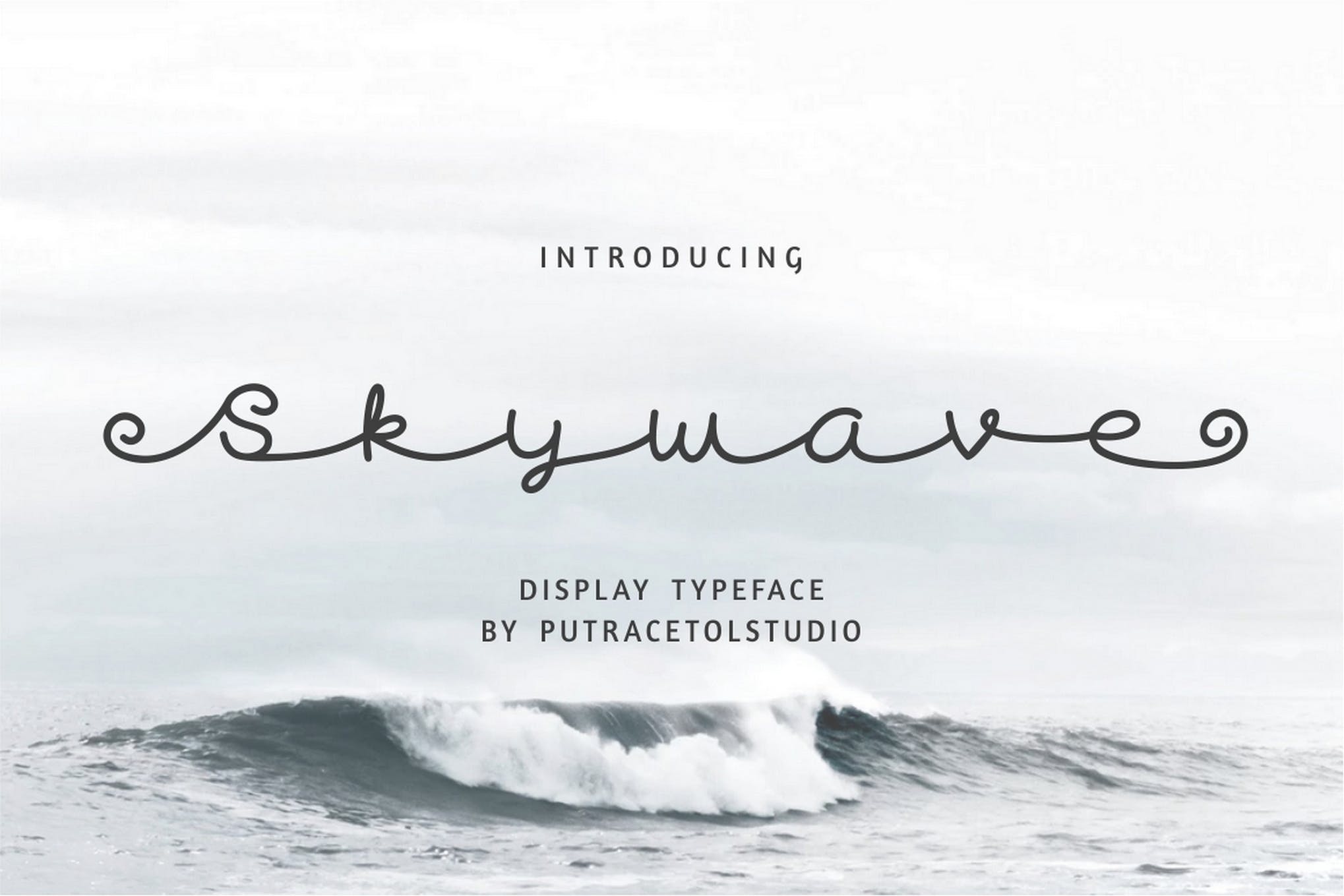 Modeled after the ocean waves, Skywave is a nautical script font, providing you with beautiful cursive linework aesthetic, and complementing it with a minimalist fish hook style. A great option if you are looking for nautical fonts with fish hooks.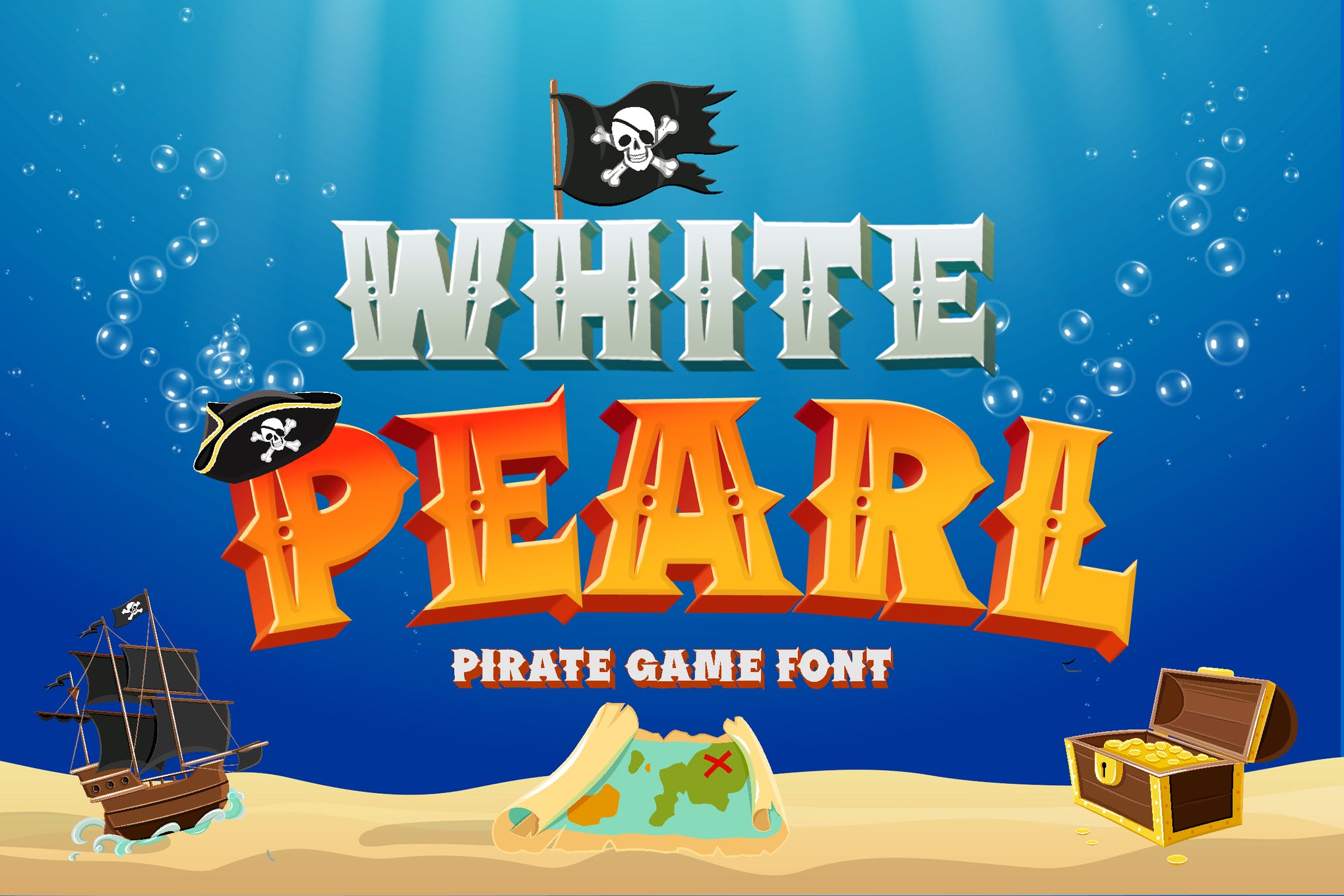 White Pearl is an interesting addition to this list. It brings together the pirate spirit and gaming enthusiasm, and the result is a fantastic font that is sure to enhance any project it's used in. An absolute dapper in the world of under the sea fonts!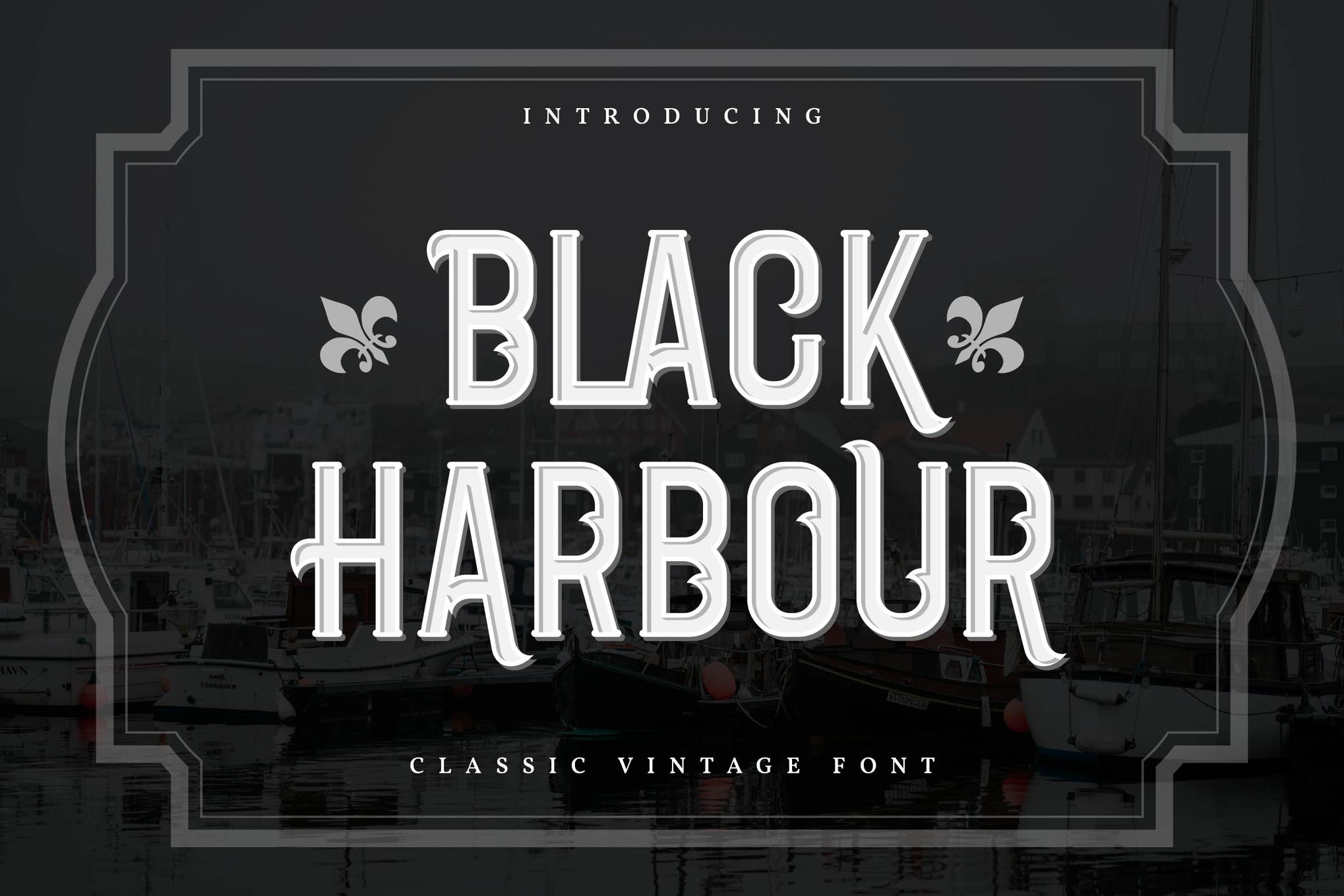 Black Harbour is a nautical font that centers around a rigid and weathered design. With an aesthetic that's o flexible and versatile in its application, you'll be hard-pressed to find a project that doesn't approve of Black Harbour.
Free Nautical Fonts
You don't have to spend any money to get your hands on some great nautical style fonts. Let's take a look at some free nautical fonts you can take advantage of right now: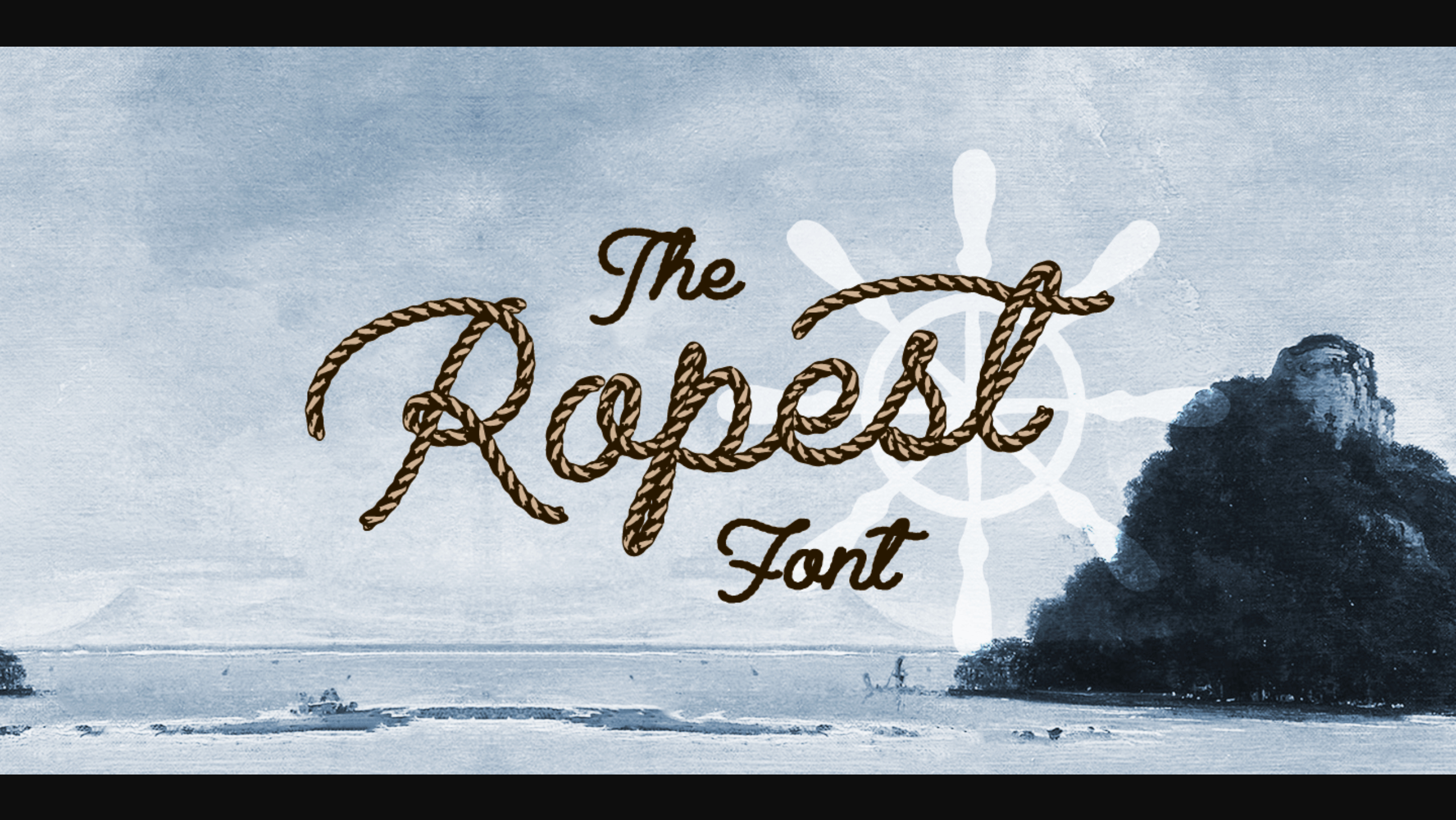 Here we have an elegant and attention-grabbing typeface, mixed with the nautical aesthetic. It features a beautifully simple, yet captivating linework design that will find itself at home in a wide range of applications. If you want to get your hands on a great nautical rope font that's also free, you just can't go wrong with this one.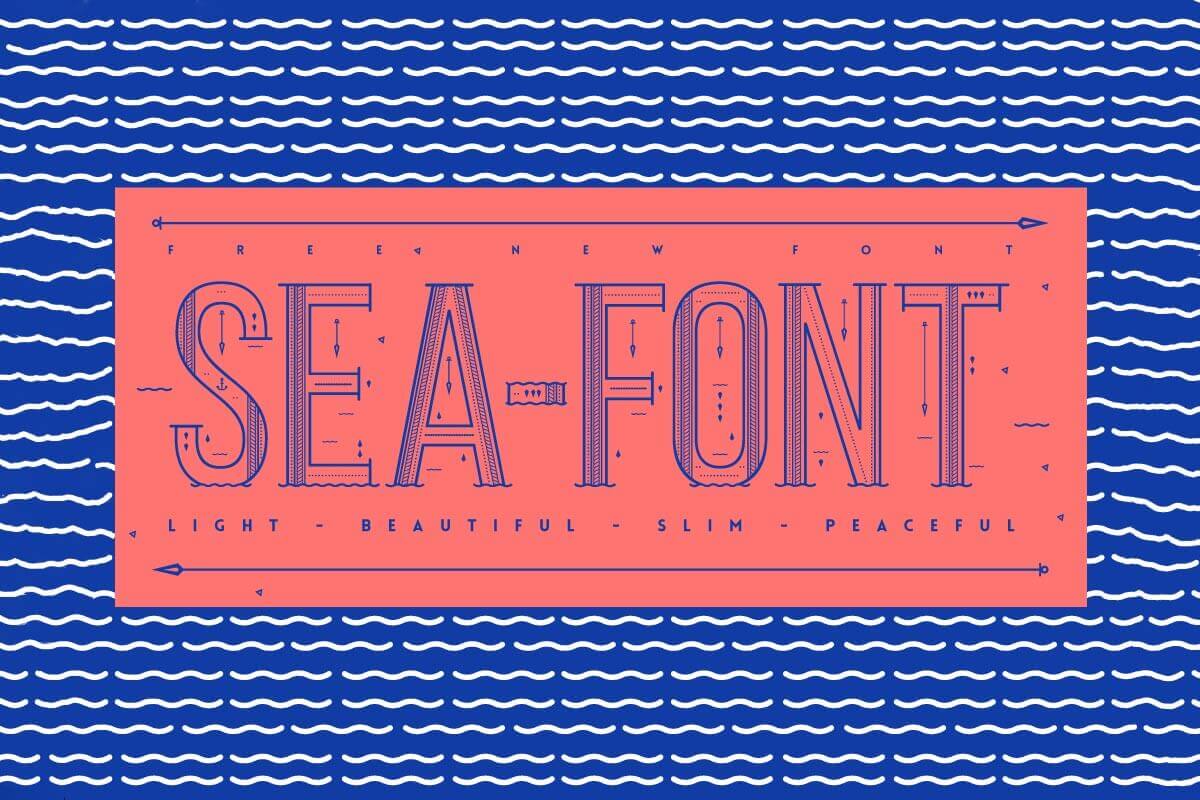 Bring out the spirit of the ocean waves with this charismatically designed typeface that uses light and slim design that will look great on posters, headlines, logotypes, cards, and more. One of the most amazing free under the sea fonts!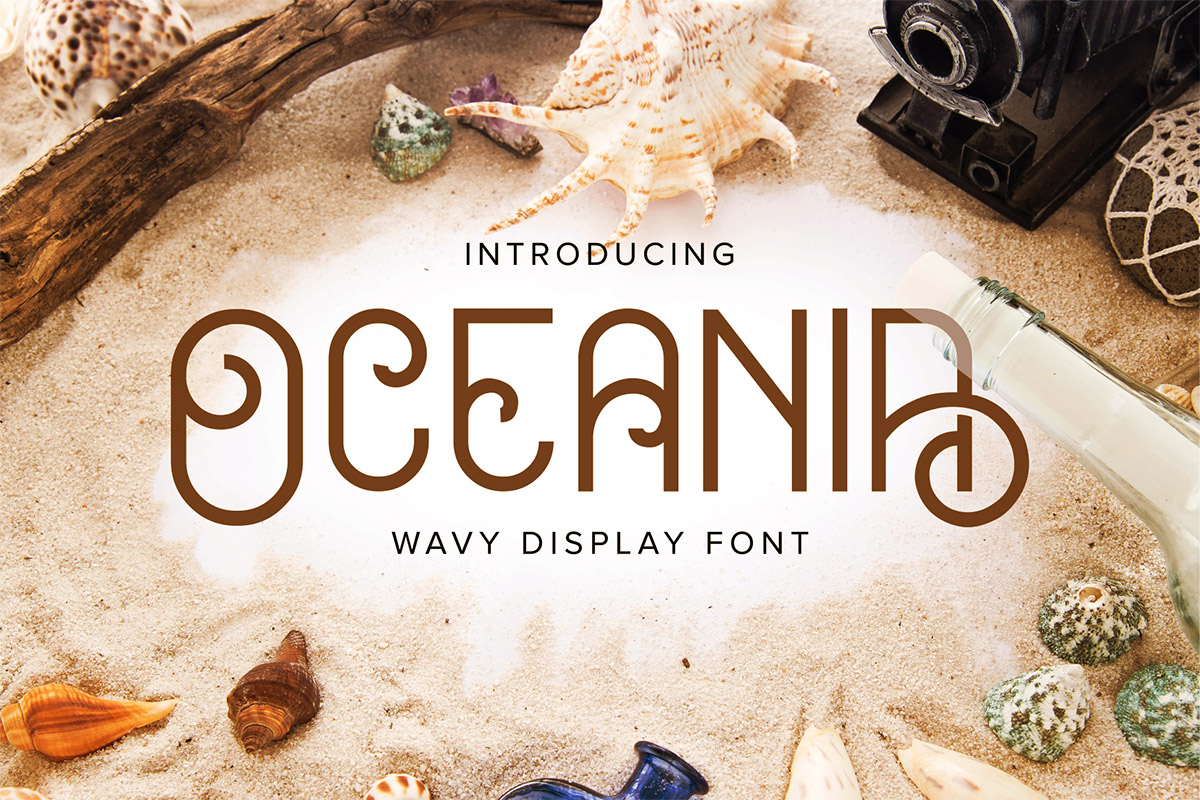 Oceania is a hyper-stylized free nautical font, pulling inspiration from modern linework designs, as well as traditional tattoo styles. One of the most remarkably unique nautical fonts with fish hooks that is sure to leave your audience in awe of your creative prowess.
Create Amazing Designs withThe Best Nautical Fonts Today!
Whilst there is nothing easy about getting words down on a page, that doesn't mean finding a great nautical font has to be a challenge as well. With the best nautical font styles at your side, you're ready to craft an unforgettable sea adventure in mere minutes!