MultiDirectory: Our New Directory WordPress Theme
We're excited to introduce our latest theme, MultiDirectory ! It's a versatile theme for creating a powerful and feature-packed directory of places, businesses, and more.
MultiDirectory is our first directory theme for creating a listing of items, featuring associated information, and letting people search, browse, and filter your directory in different ways.
Read on to take a look at what it can do for you.
See the Demo
Take a look at our demo of Venissa to see it in action, and get a feel for what it can do: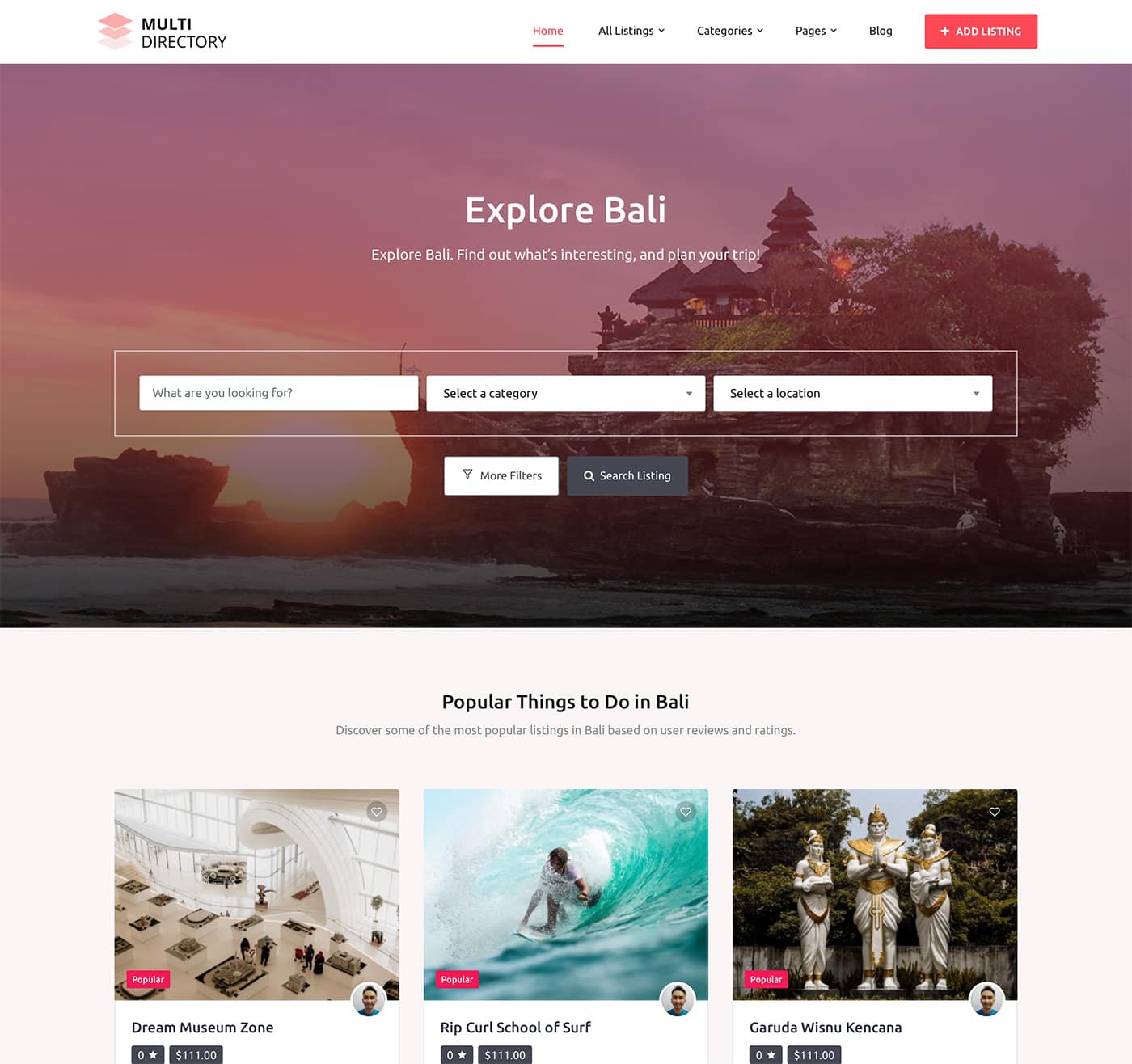 What Else is Included?
We called this theme MultiDirectory because of the huge range of different use cases it could have. A directory site could be almost anything; a list of travel locations (as we have in our demo), businesses, properties, recipes, people, offers and discounts, or so much more.
It's built upon the Directorist WordPress plugin, which brings features like unlimited custom fields, monetization options, the ability to let readers submit their own listings, easy translation, listing expiration—the list goes on!
MultiDirectory also comes with several different page layouts, archive pages, and blog post styles. You can show blog posts as a list, in a grid, or a combination of the two. All managed via the Elementor page builder.
Where Can I Get It?
If you've previously bought one of our packages, just head to the downloads page in your account area, and re-download your All Themes or Lifetime package. You'll find our new theme inside, ready to go. Our you can get your own copy of MultiDirectory today!
We hope you enjoy it and look forward to seeing what you build with the theme!