JobList: Our New Job Board WordPress Theme
We're excited to introduce our latest theme, JobList, a powerful job board WordPress theme for creating your own job listing website, featuring positions, accepting submissions, and more.
JobList is the perfect way to quickly create a job listing platform for your industry. It uses the free WP Job Manager plugin, so you'll benefit from the ongoing development that goes into this product. And it's based on Elementor, to help you create a powerful custom website design!
See the Demo
Take a look at our demo of JobList to see it in action, and get a feel for what it can do: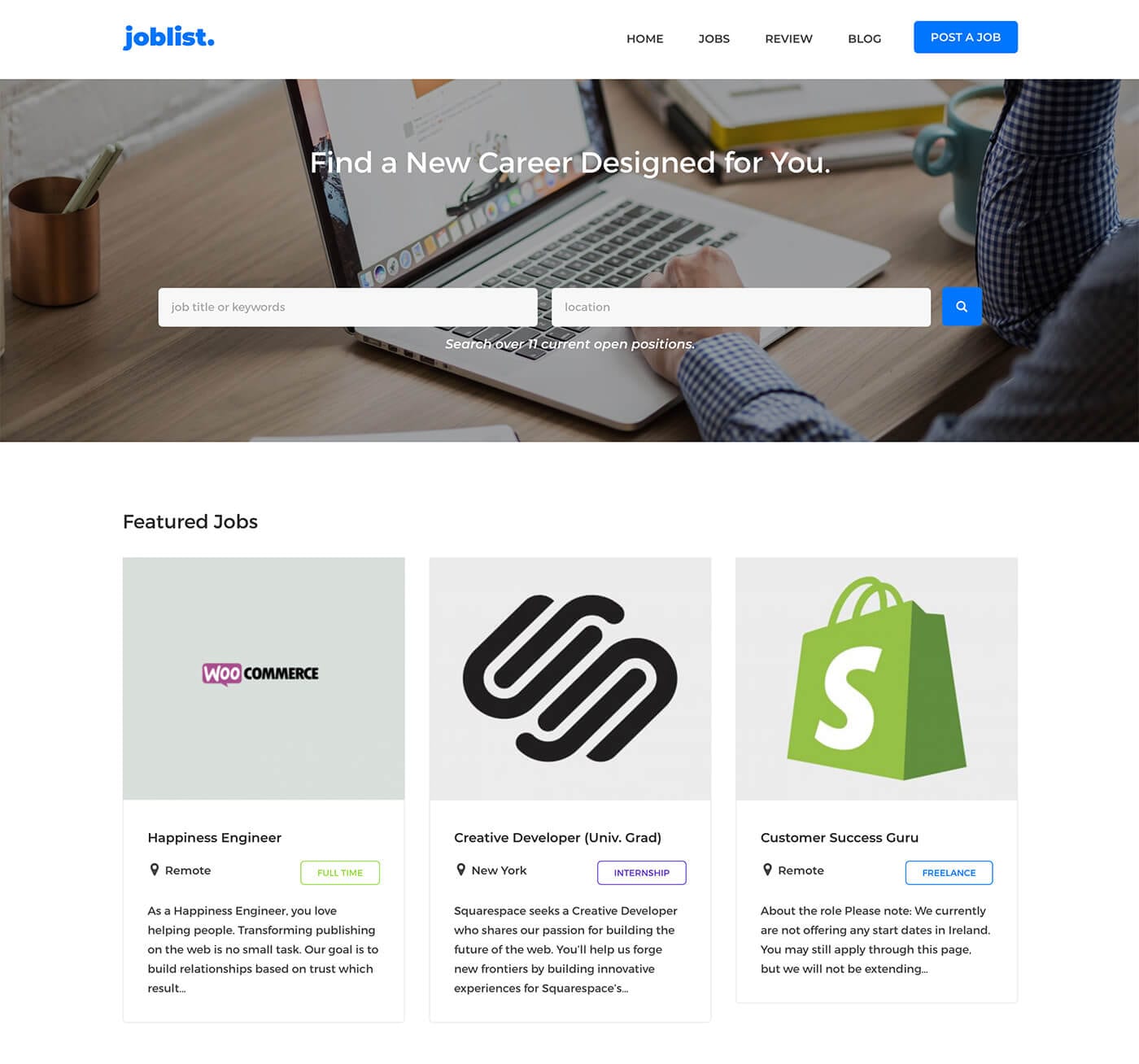 What Else is Included?
Whatever industry you work in, JobList will have you covered. Create custom categories and labels for jobs, and structure your job board in a way that works for you. Then, allow visitors to search for jobs using all these filters easily.
You can allow visitors to submit their own job listings, providing you with all the details you need. Quickly and easily approve or reject these through your WordPress dashboard with a few clicks.
As well as a job board, JobList comes with everything you need to create an immersive homepage, a powerful blog with multiple layouts, and page designs powered by Elementor.
Where Can I Get It?
If you've previously bought one of our packages, just head to the downloads page in your account area, and re-download your All Themes or Lifetime package. You'll find our new theme inside, ready to go. JobList is also available as an individual theme purchase for $39.
We hope you enjoy it and look forward to seeing what you build with the theme!