Introducing the Fashion Chic WordPress Theme
We've had some great feedback on the HTML template release of Fashion Chic, and we're excited to let you know that the new WordPress theme is now available to download!
Fashion Chic includes a powerful slider, sidebar widgets, multiple navigation bars, featured content blocks, advertising support, and much more! Read on to find out a bit more about what the theme includes, and the type of projects that it's perfect for.
Take a Look!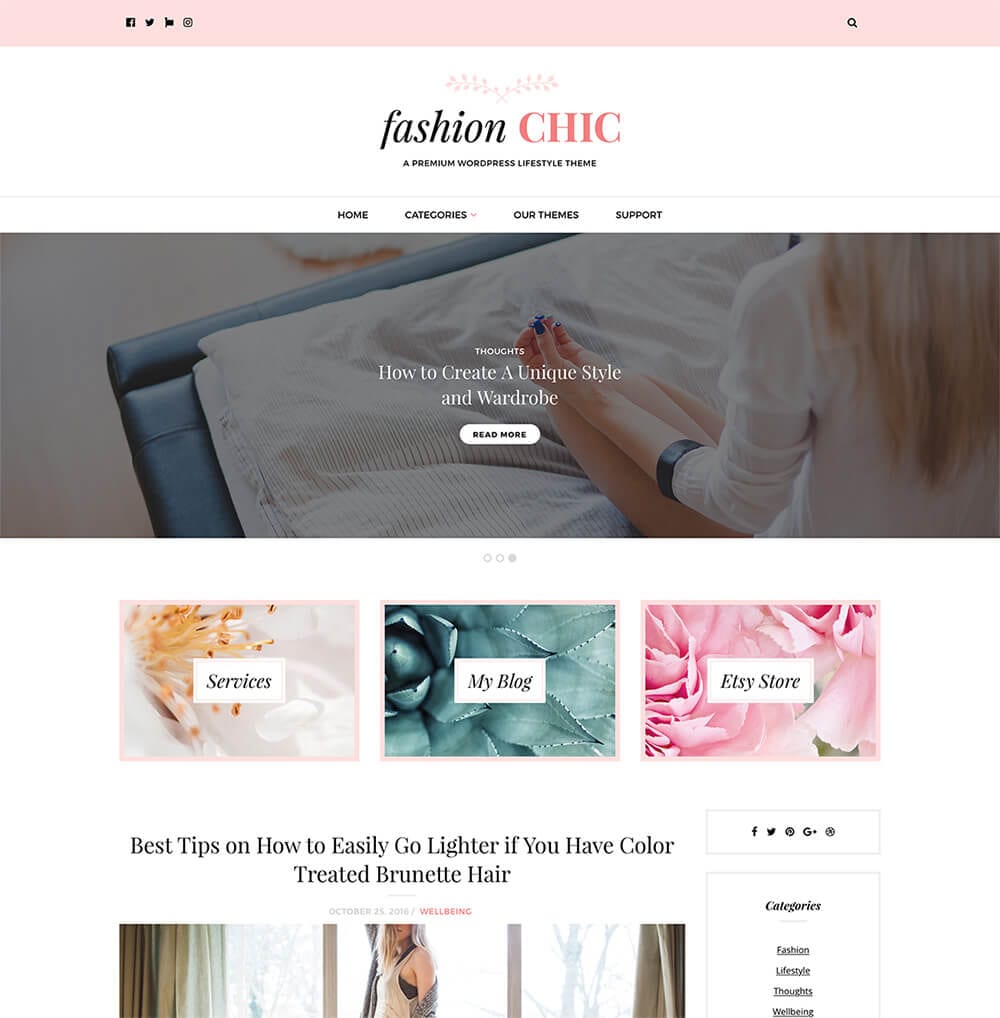 What Else is Included?
We've built a unique design for every different post type, for you to create an engaging look-and-feel for your site. Blend a mix of different types of blog content together to create a page that's a pleasure to read.
Fashion Chic seamlessly integrates with a whole range of social platforms, for you to show off your content from elsewhere. Just enter your own credentials to quickly get Instagram, Dribbble, and Flickr functionality in your theme. Give people a powerful way to connect with you outside of just your blog, and showcase your latest content.
Fully responsive, the theme is designed to flow and resize intelligently whether your visitor is using a tablet, phone, or desktop computer.
Where Can I Get It?
If you've previously bought one of our packages, just head to the downloads page in your account area, and re-download your All Themes or Lifetime package. You'll find our new theme inside, ready to go. Fashion Chic is also available as an individual theme purchase for $39.
We're putting our finishing touches on the documentation for the theme, which will be available early next week. It's super-easy to get started with though. Just install the theme, then jump into the WordPress theme customiser and make it your own!
We hope you enjoy it. Stay tuned for our next release coming soon…