Introducing Our Latest Theme: Designbiz
Our latest theme is perfectly crafted for design companies and small businesses. And it's now available for you to download! Designbiz contains everything you need to showcase your design business or portfolio in a professional light.
You can customise everything, create your own menus and pages, choose different layouts and featured content, and make your website your own. A full-featured portfolio, blog, and home for your company. Read on to find out a bit more about the theme, and see a demo!
See the Demo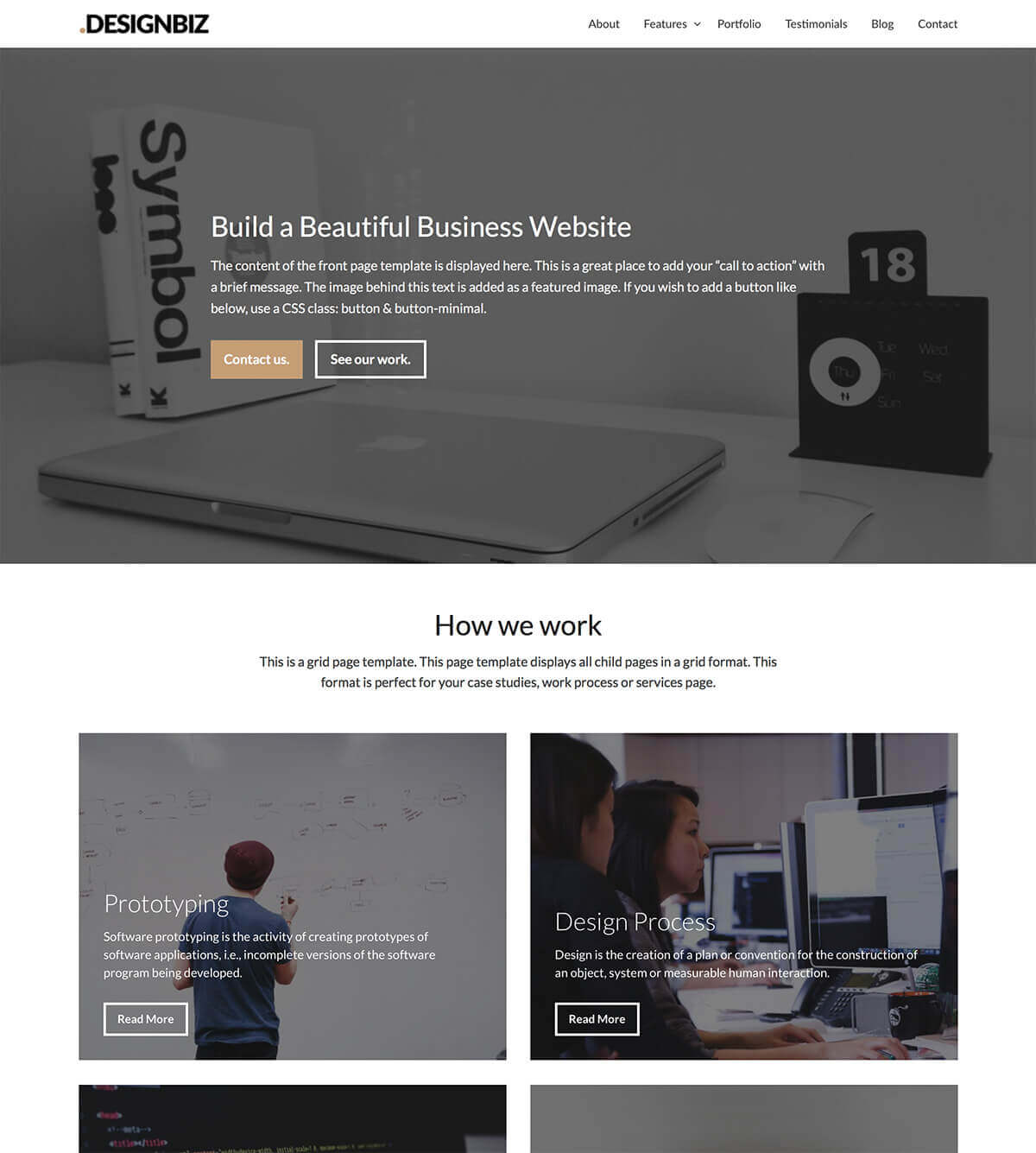 What Else is Included?
Designbiz lets you choose the best and boldest projects from your portfolio, and feature them in a beautiful gallery – either on your homepage, or as a standalone page, or both!
Our testimonials functionality lets you show comments, accolades and feedback from your clients in the form of beautifully presented testimonials. Each lets you choose a photo, title, and text, and they're also collected into their own page.
Designbiz also comes with everything you need to launch a full-featured business blog. Share posts, categories, tags, and more, to establish yourself as an industry leader. You can include social links, popular/new posts, and contact details in the sidebar to help people find your content.
Where Can I Get It?
If you've previously bought one of our packages, just head to the downloads page in your account area, and re-download your All Themes or Lifetime package. You'll find our new theme inside, ready to go. Designbiz is also available as an individual theme purchase for $39.
We hope you enjoy it, and look forward to seeing what you build with the theme!