45+ Best InDesign Catalog Templates 2023
So you're in the process of putting together a catalog for promoting your goods or services, but you're stuck on one thing – how to make it look good!
For a catalog to capture the reader's interest, it needs to be visually appealing, professional, and unique. But what if you just don't know how to achieve that – or simply don't have the time?
Fear not – we've put together a list of the best InDesign catalog templates from both free and premium sources across the web, with a huge range of different styles. From fashion look books and creative portfolios to product catalogs and promotional tools, there's a design that's suitable for any kind of business or industry, and they're all available to download and customize straight away.
Let's dive in and discover the best InDesign catalog templates for your next project.
Get everything you need to supercharge your InDesign projects and workflow, with InDesign templates for every idea you can imagine! From just $16, get unlimited access to thousands of professional InDesign templates for flyers, brochures, books, magazines, proposals, reports, and much more.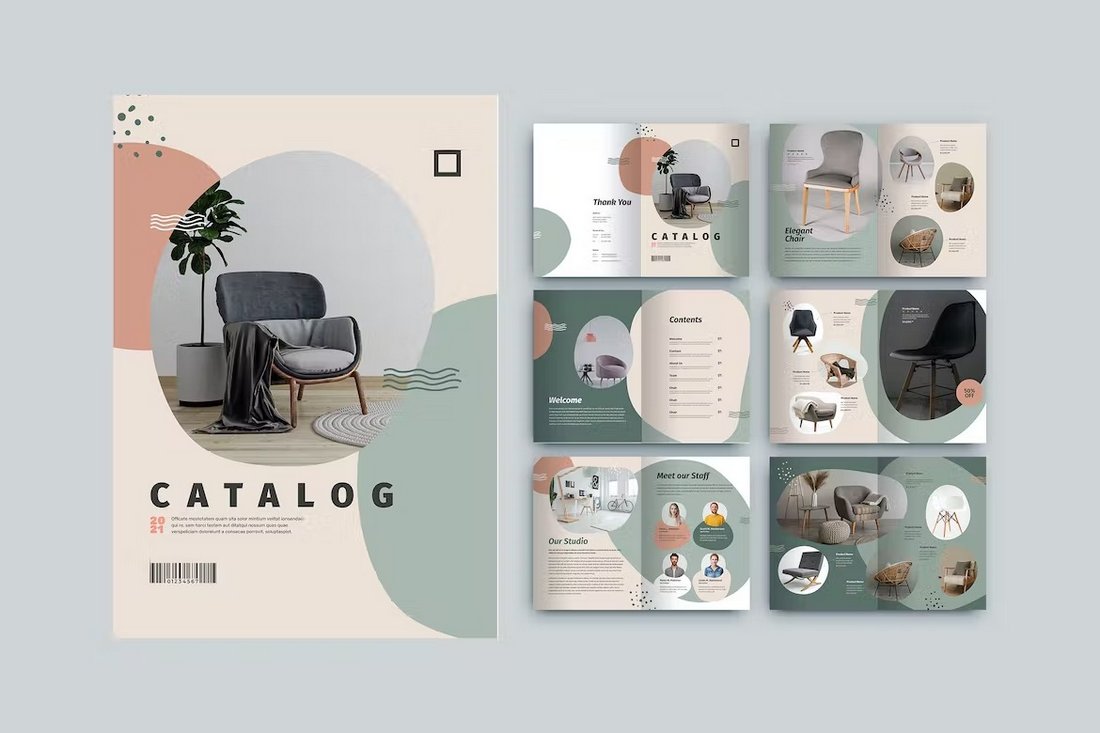 This InDesign catalog template is perfect for designing a stylish and modern brochure to showcase your products in an attractive way. It has 12 unique page layouts filled with creative shapes and bold content layouts. Each page is designed to highlight your products and their features more clearly.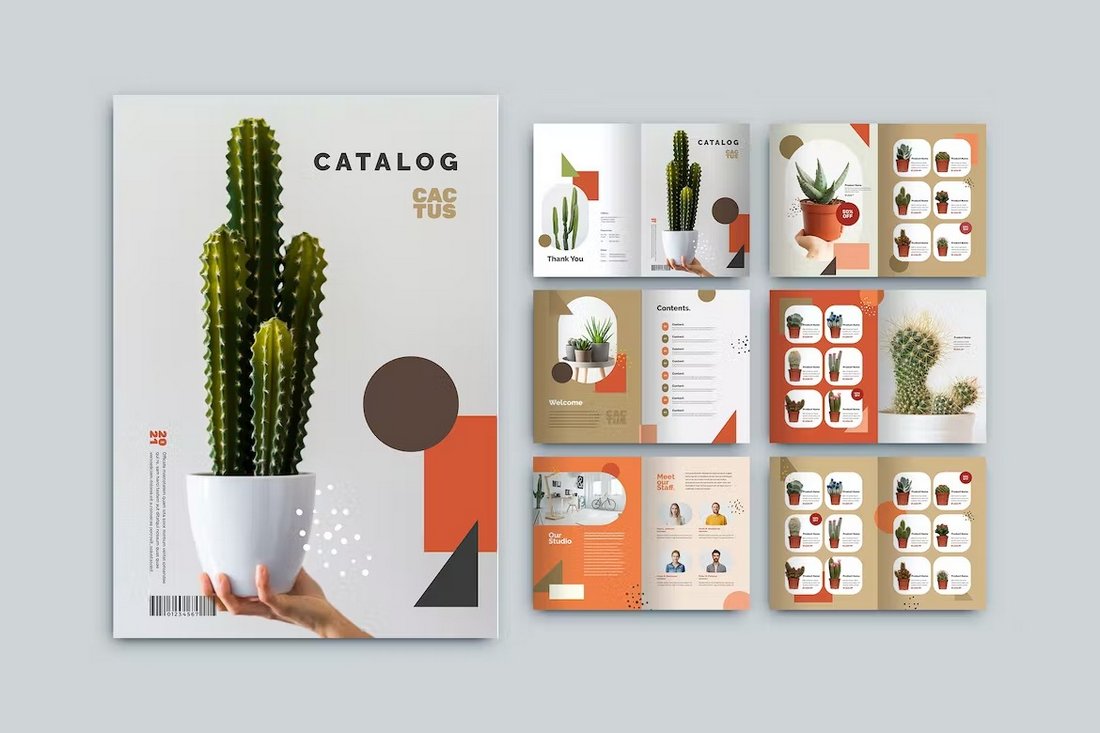 You can craft a colorful and trendy product catalog brochure for your business using this beautiful InDesign template. It includes lots of pages with colorful backgrounds, big image placeholders for showing off products, and stylish content layouts for adding descriptions. This template is ideal for niche product catalogs.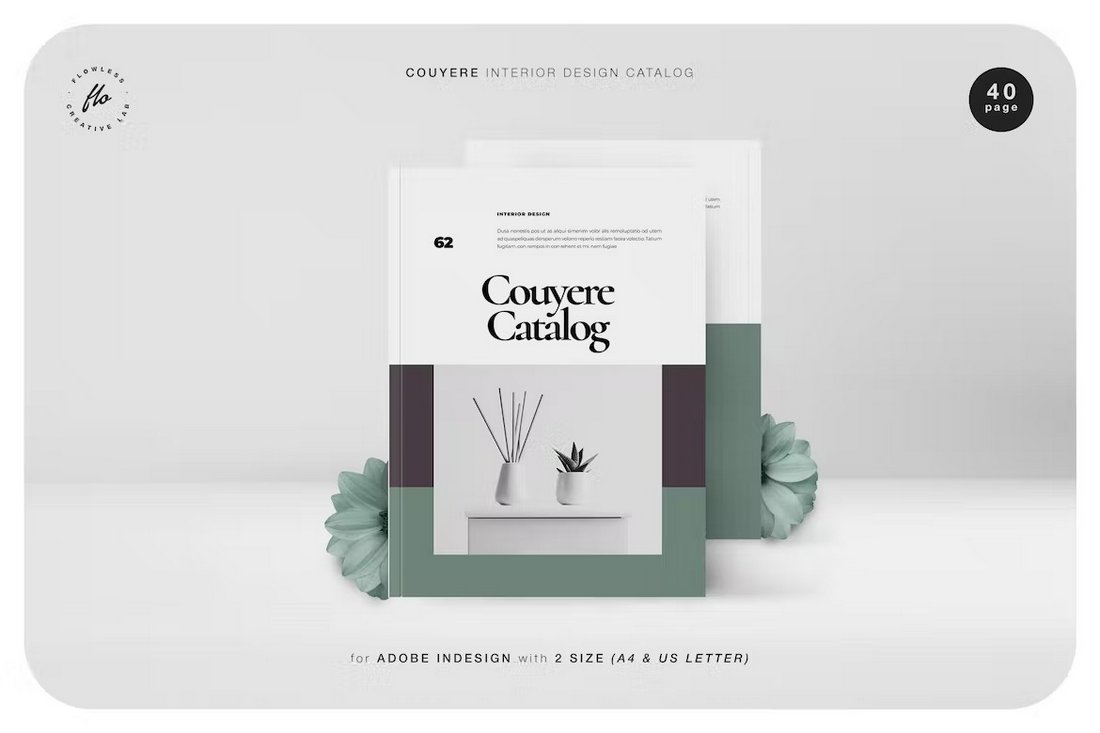 Couyere is a catalog template made with interior design products in mind. It comes with simple and clean page layouts for effectively showcasing your products without cluttering the design. The template includes 40 unique page layouts and it comes in A4 and US Letter sizes.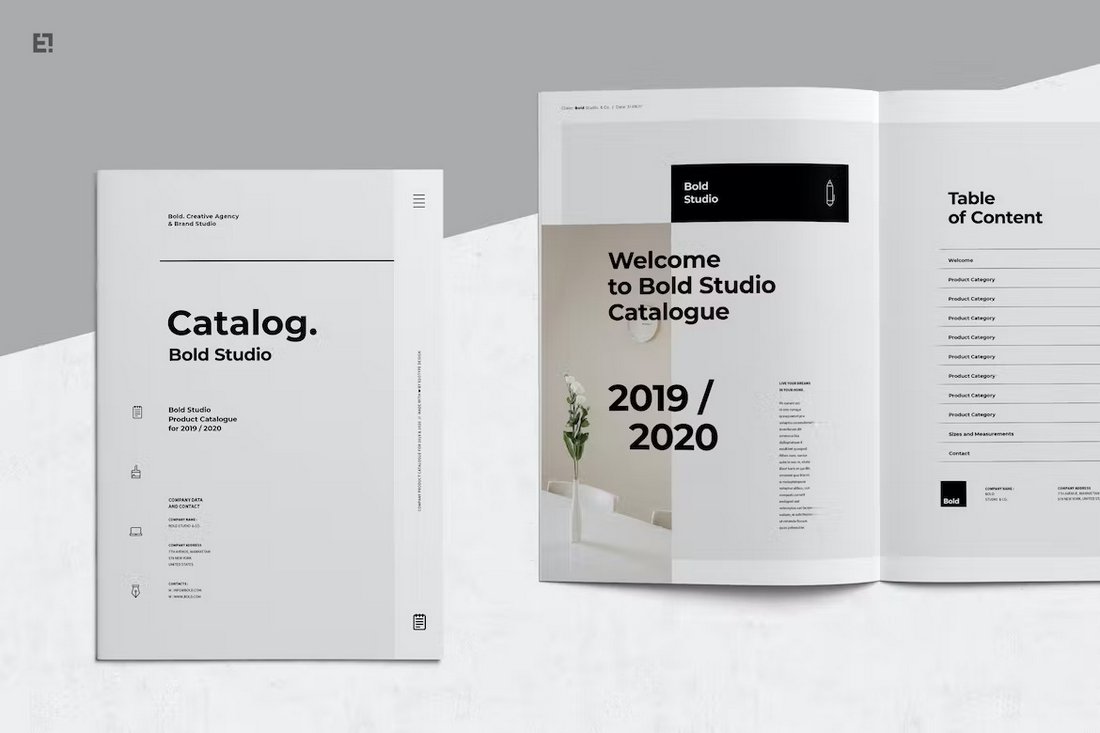 Grab this template if you want to craft a minimalist catalog for your design studio or make a simple product catalog for your brand. It comes with 32 unique page layouts featuring fully customizable fonts, colors, and image placeholders.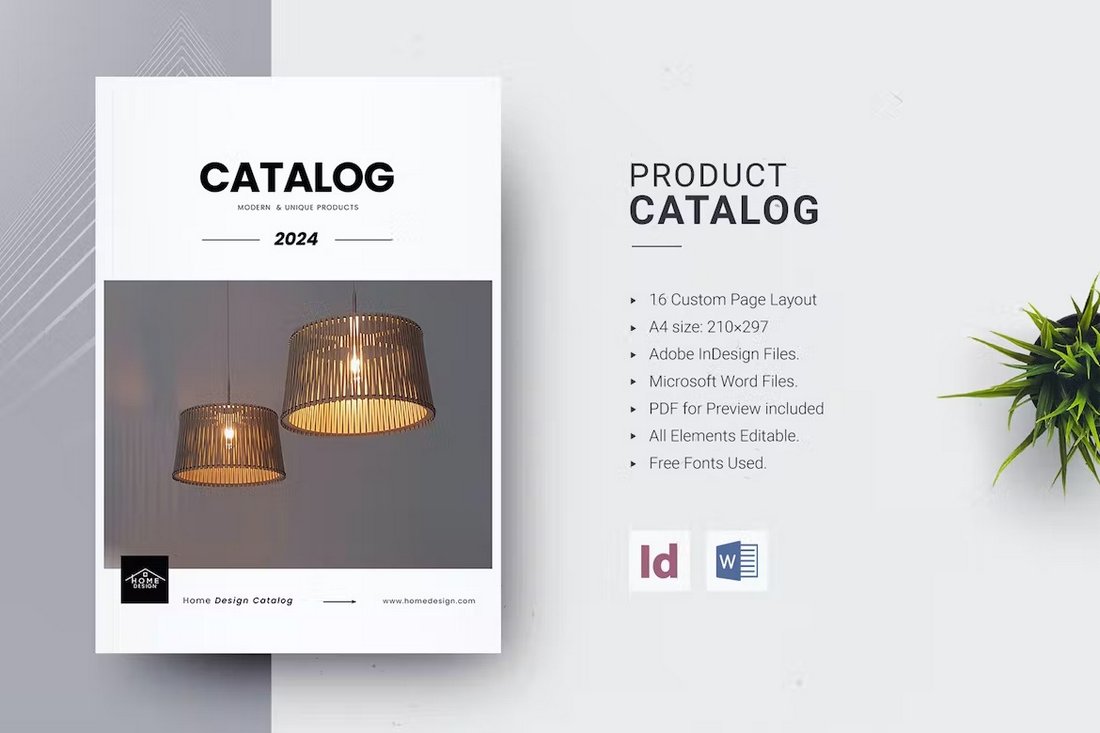 This InDesign template is ideal for making modern product catalog brochures for showcasing interior design, fashion, and various other types of products. It has 16 different page layouts. The template comes in both InDesign and MS Word formats as well.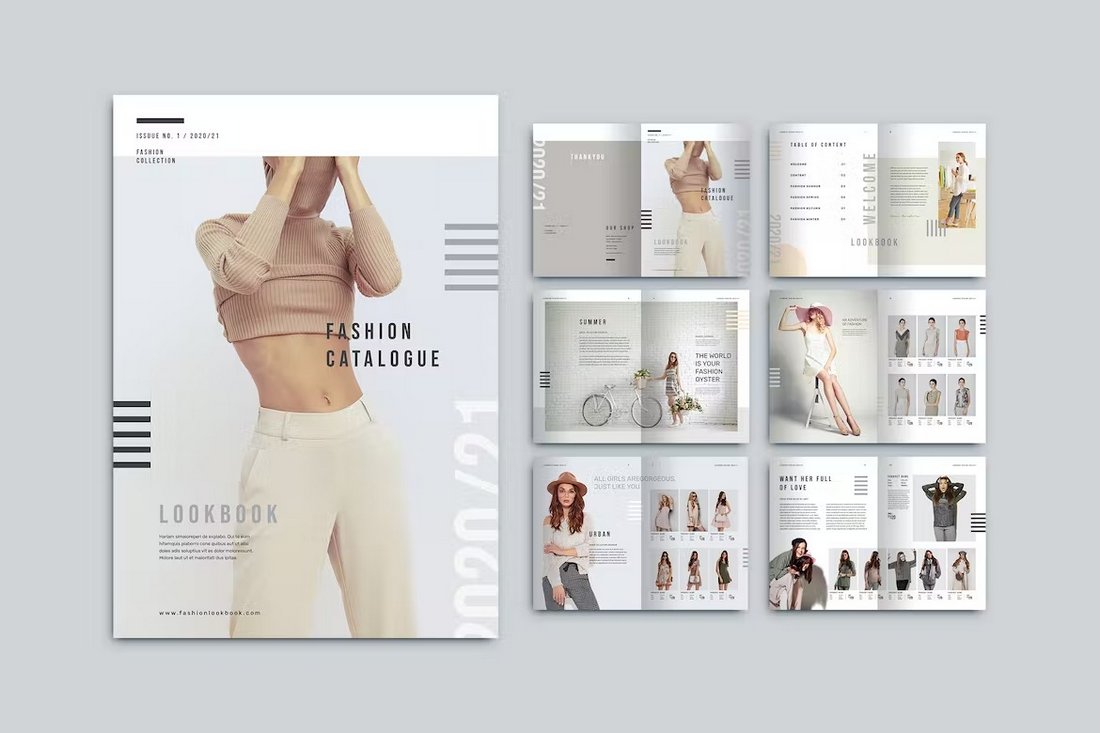 Another modern catalog template for InDesign. This template is made with fashion and lifestyle brands in mind. It includes 12 unique page layouts and you can fully customize the designs to your preference.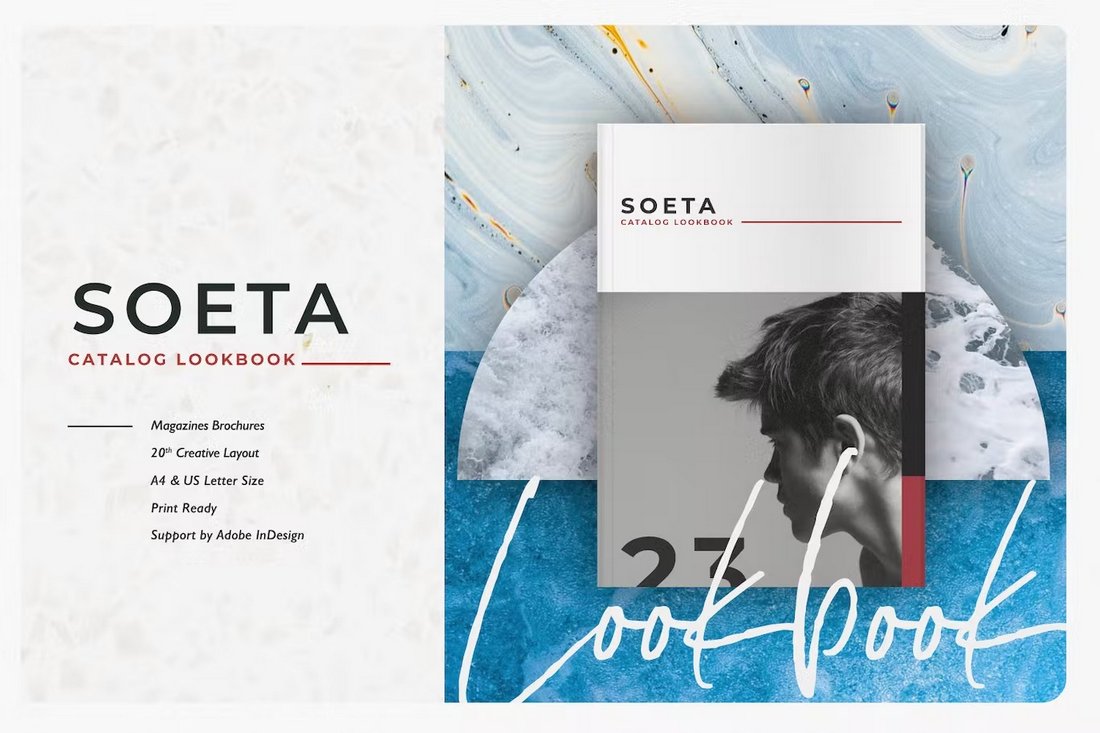 Soeta is a beautiful lookbook-style catalog template for InDesign. You can use it to craft fashion lookbooks, magazines, product catalogs, and so much more. There are 20 unique page layouts in this template in A4 size.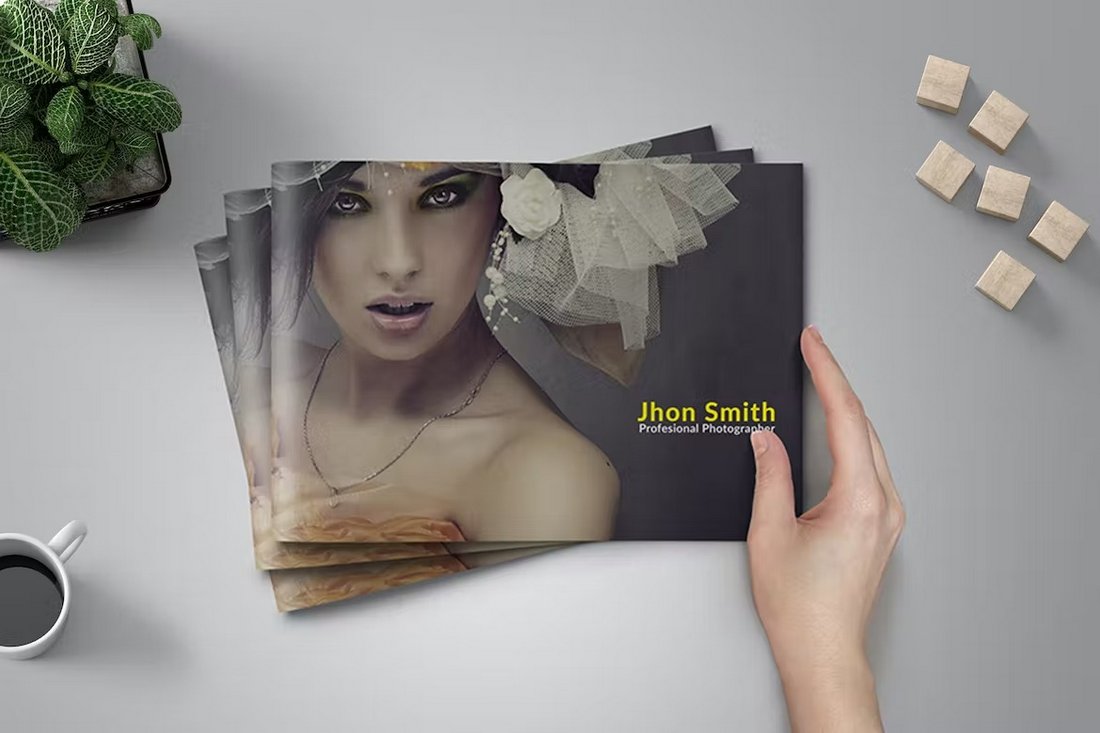 This catalog template features a landscape-style page layout. It's made with photographers and designers in mind. There are many pages in this template with placeholders for including large visuals. It has 22 different page designs.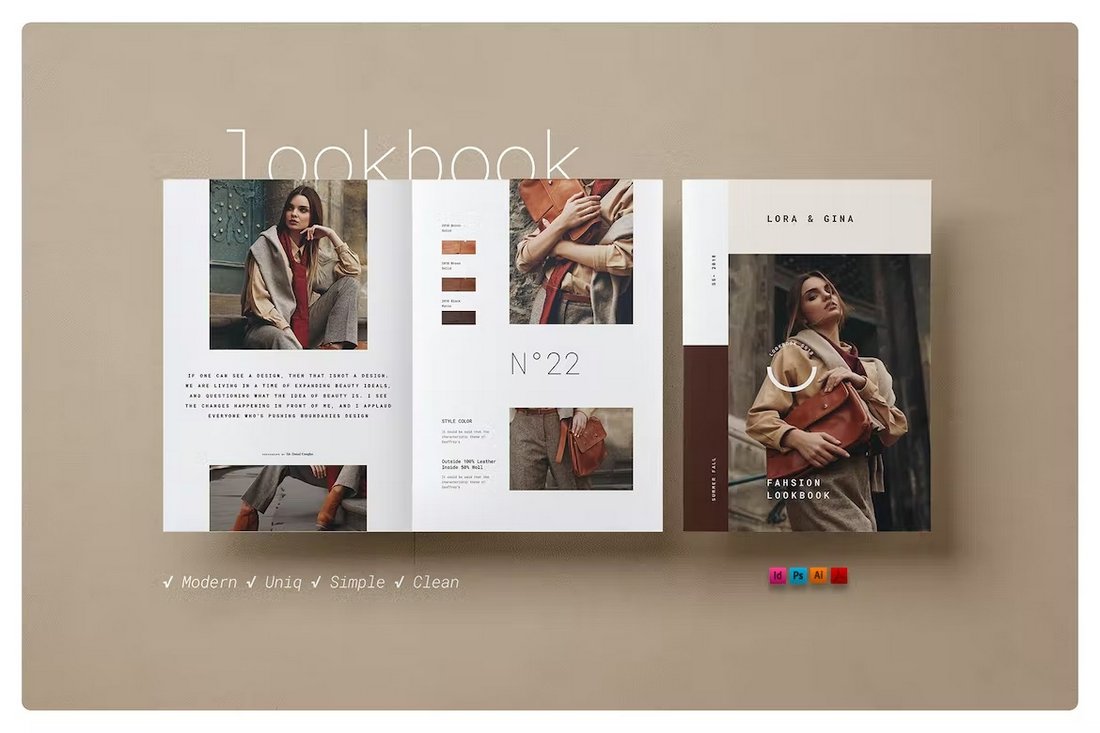 Design a beautiful lookbook brochure or catalog for a fashion brand with this InDesign template. The template includes 28 different pages and it comes in A4 and US Letter sizes. You can also edit the template using Photoshop and Illustrator as well.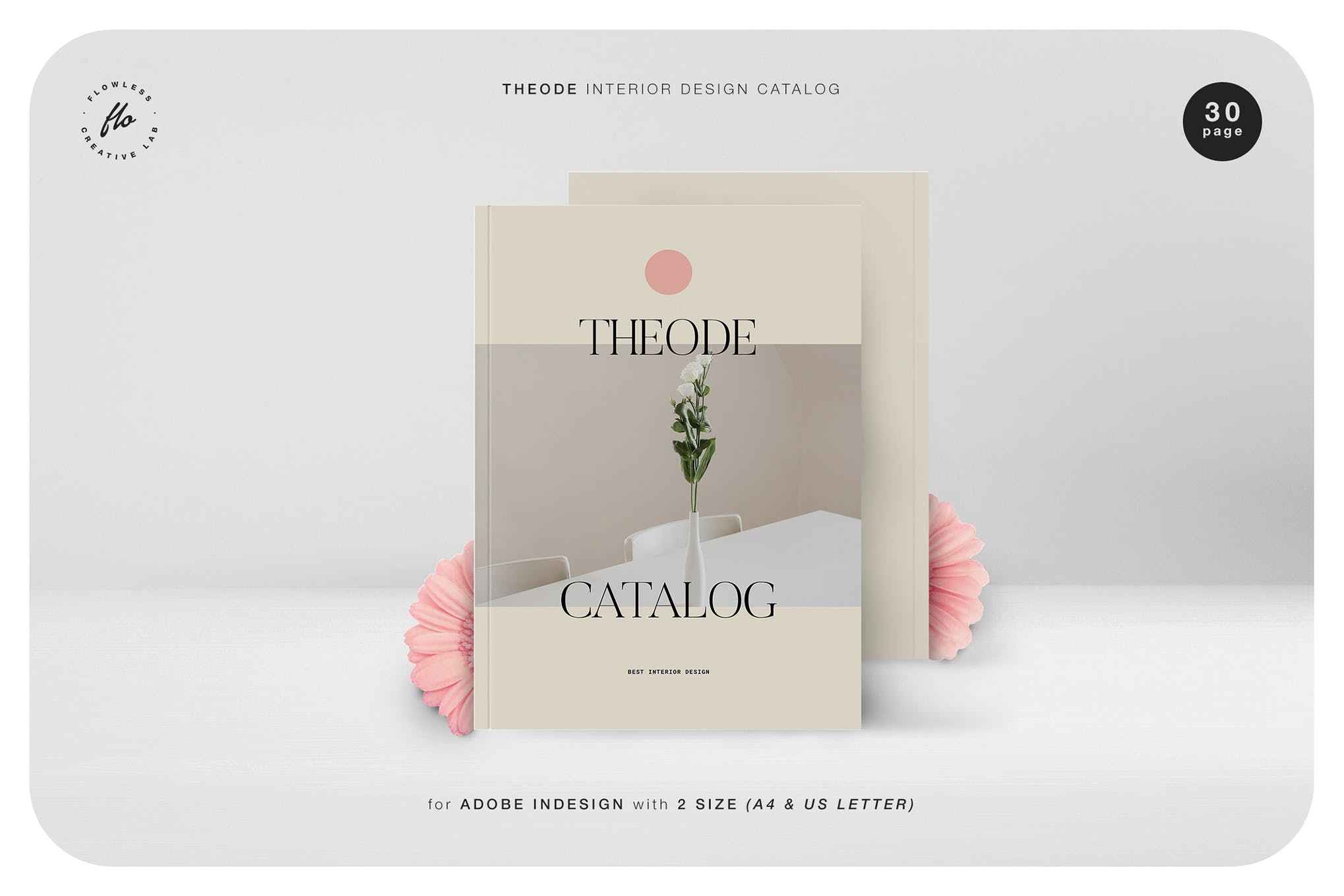 Theode is a meticulously designed catalog template for interior design companies that contains 30 minimal, yet eye-catching pages, free fonts, and editable text, colors, and objects. It's a fantastic template that deserves to end up on your shortlist.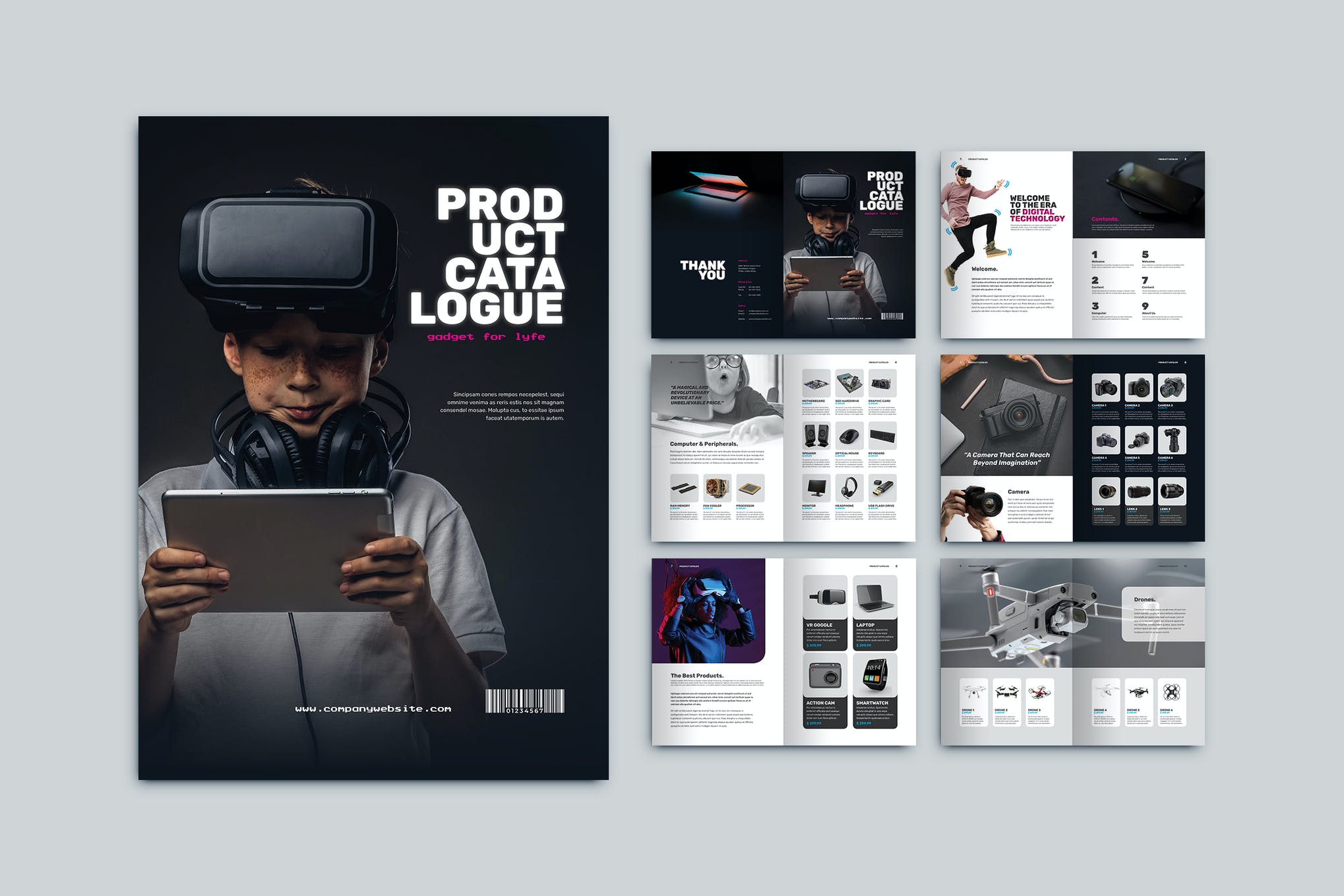 Check out this high-quality, professional product catalog guaranteed to take your marketing game to a whole new level. The template allows easy customization without losing out on quality, and offers 12 custom pages, CMYK color space, neatly organized layers, and smart object functionality.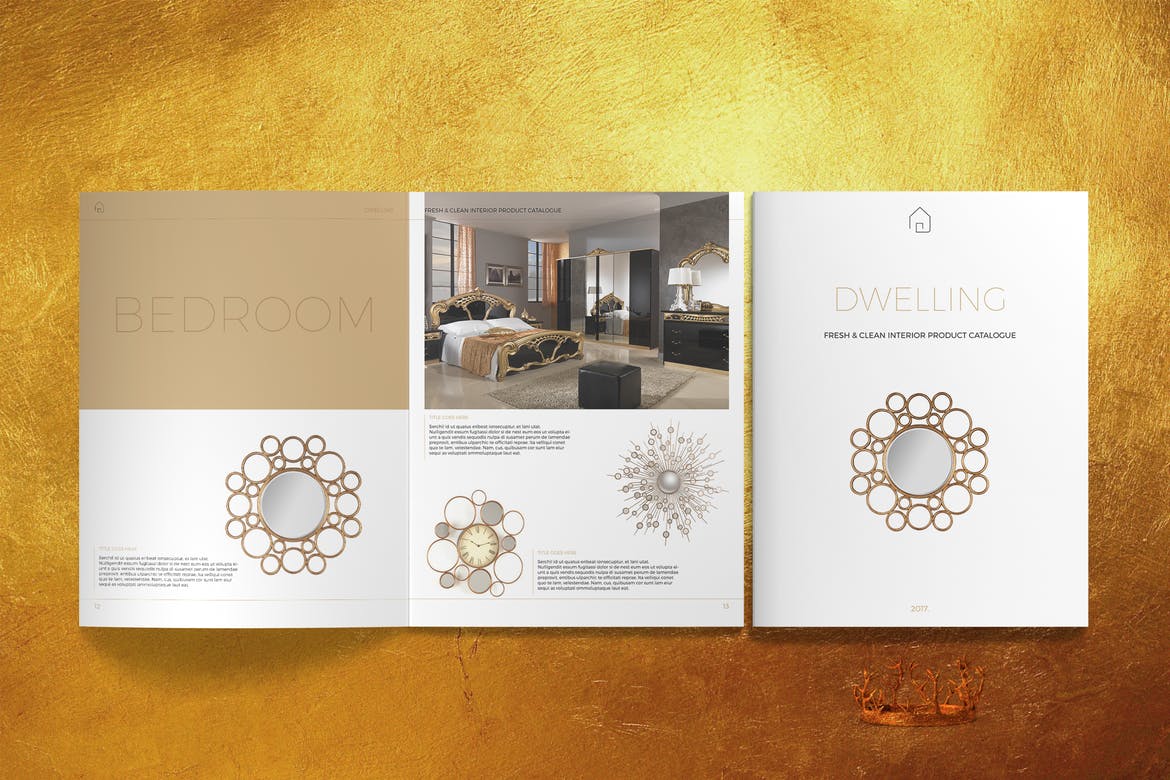 The next option in our list of the best InDesign catalog templates is this stunning design that's been designed for interior design purposes but features a creative, subtly bohemian vibe that makes it perfect for any fashion or beauty-oriented business. Each of the 30 unique pages is fully customizable.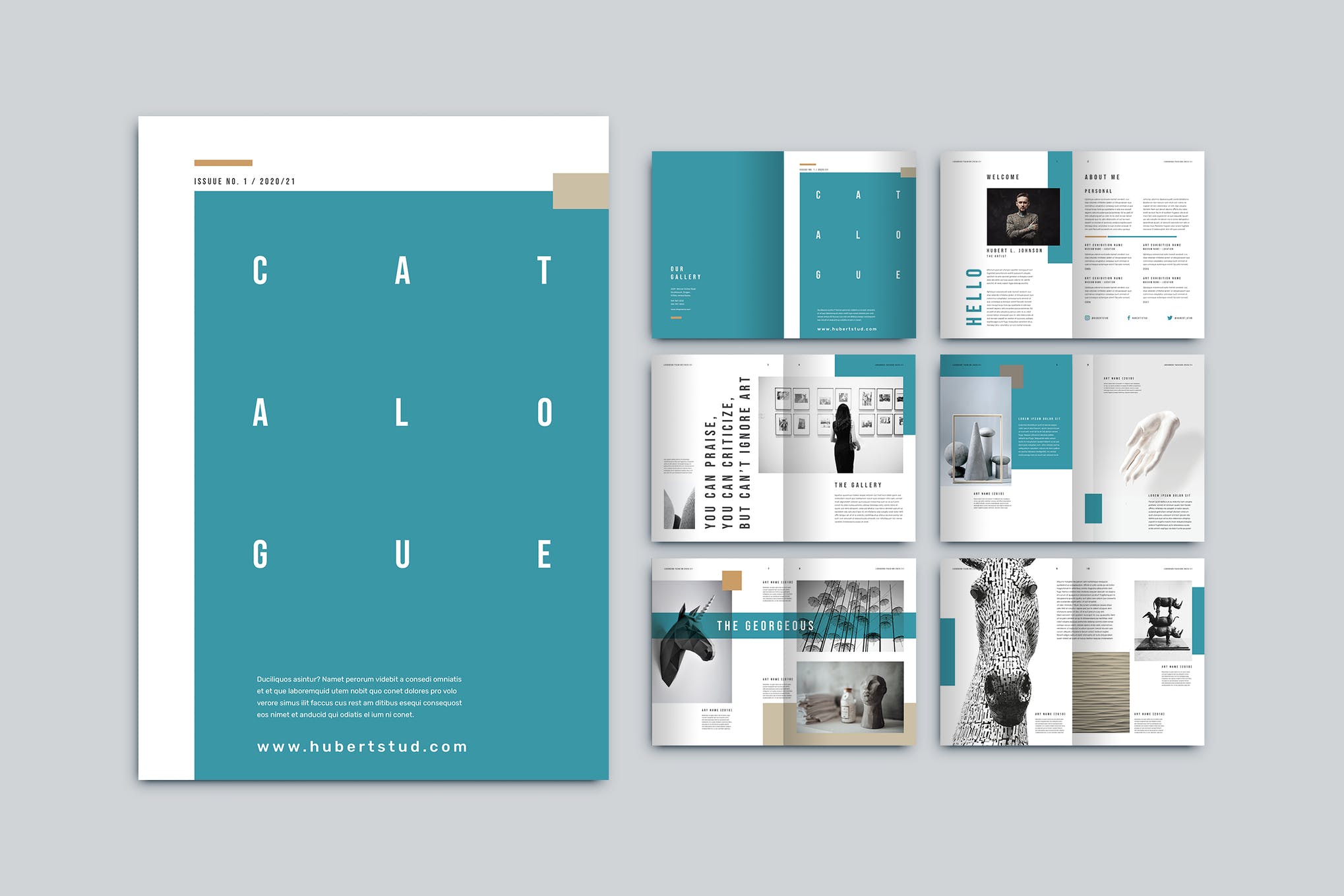 Here we have a modern, professional template containing 12 gorgeous, fully-editable pages, neatly organized layers, free fonts, CMYK color space, and much more. It's a multipurpose template that can be used for virtually any purpose under the sun.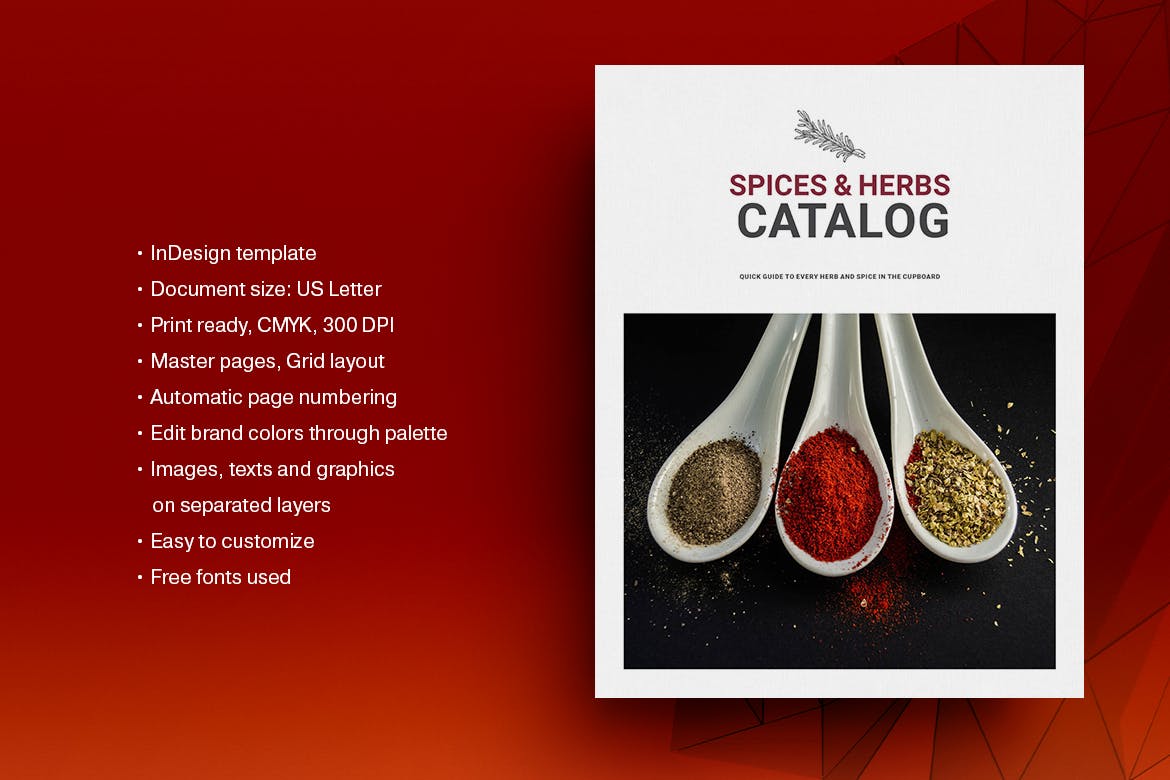 Next up is a catalog template that is sure to make a bold statement. It has a clean, trendy design, master pages, automatic page numbering, free fonts, 300 DPI, and a range of graphic elements that can be customized to your heart's content. One of the best InDesign catalog templates out there!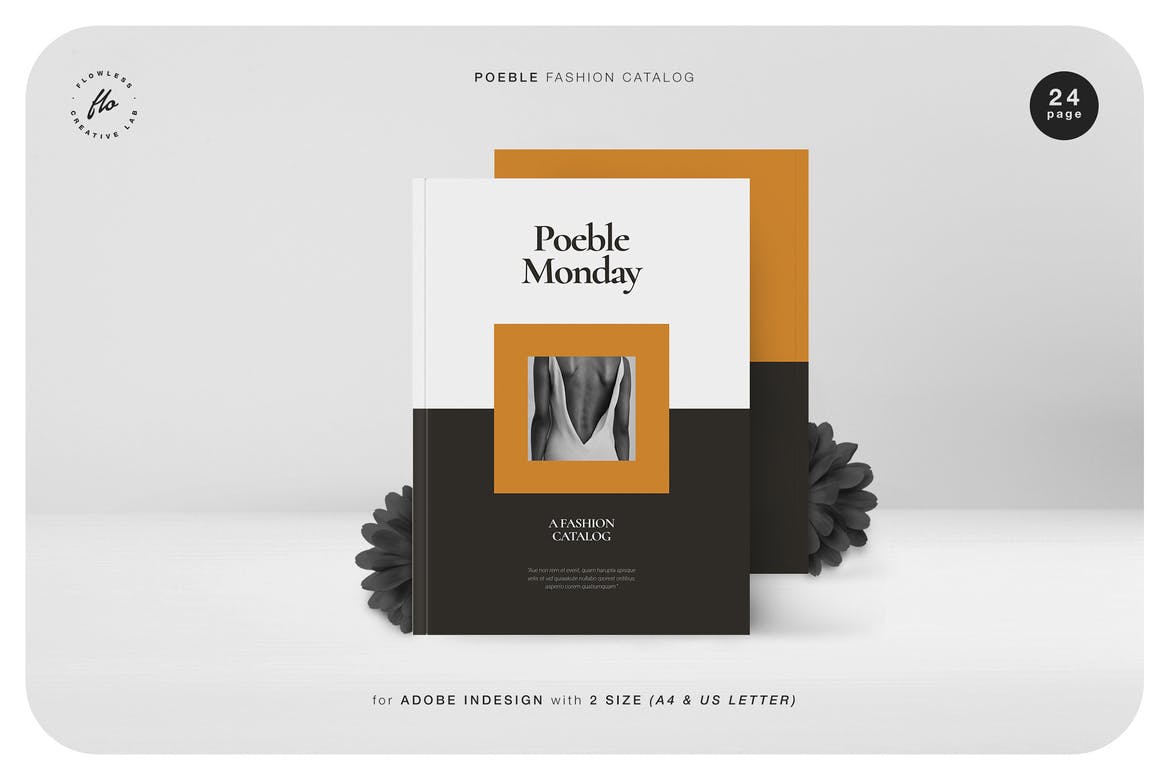 Next, in our lineup of the best InDesign catalog templates is this modern and ultra-professional premium design from Envato Elements that's ideal as an upmarket fashion catalog. It comes with 24 custom pages, each with a clean, grid-based layout and fully editable design elements.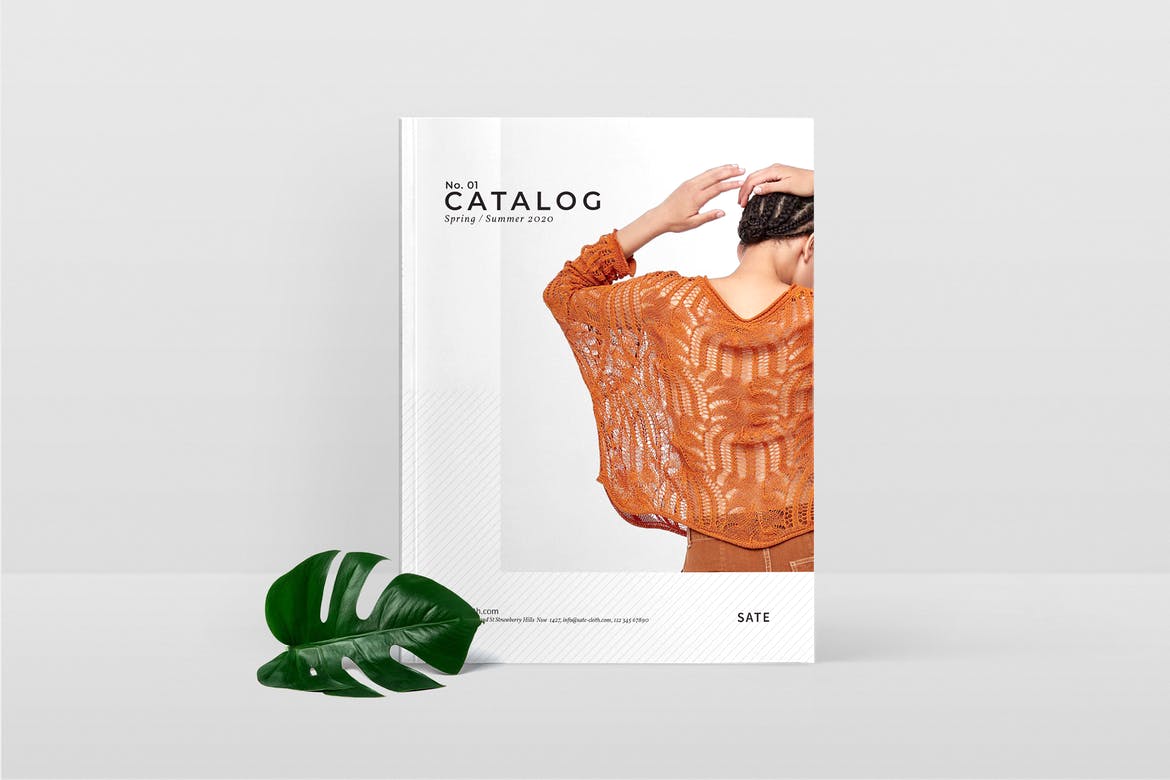 Offering clean, modern layouts, strong typography, and professional use of simple colors, our next catalog template from Envato Elements is this super versatile option that can be used for any fashion-forward purpose, from lifestyle and home decor to photography and architecture. It comes with 30 unique pages for you to customize.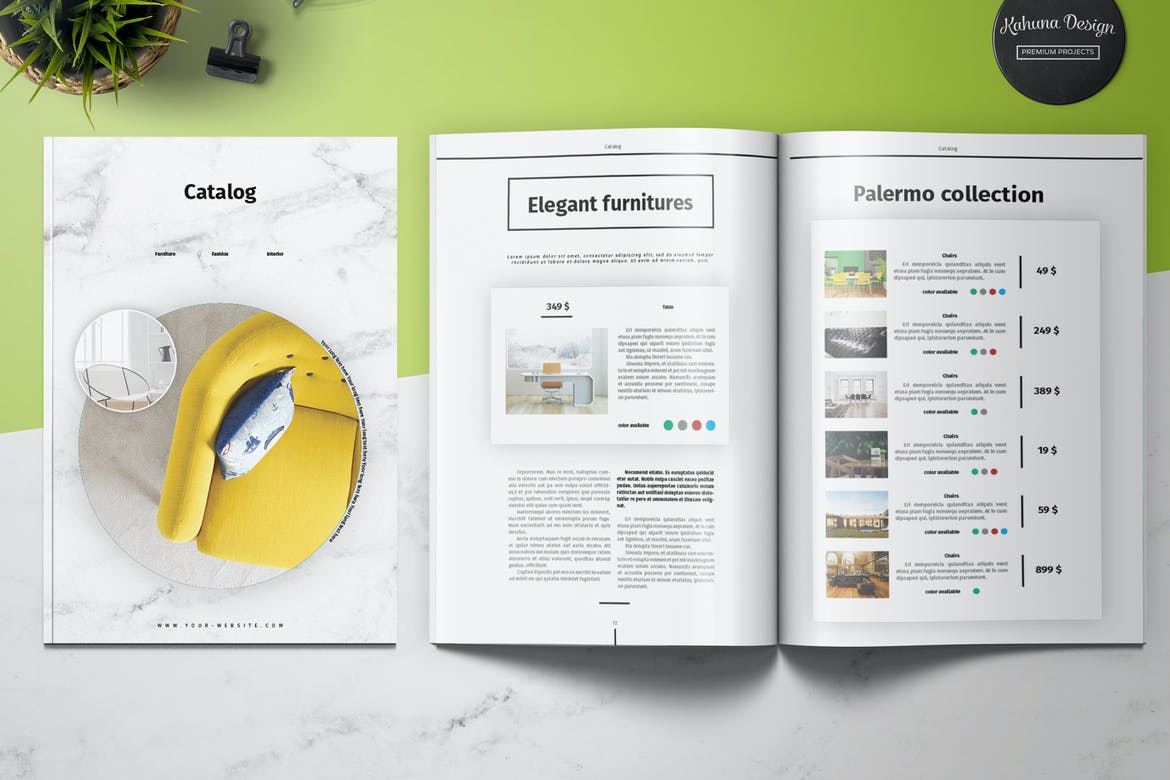 Featuring crisp, elegant colors, bold lines and typefaces, and a column-based layout, this premium catalog has been designed as a universal template with an original, structured editorial-style layout, ideal for any professional application. Each of the 28 pages comes with images, text, and background on separate layers.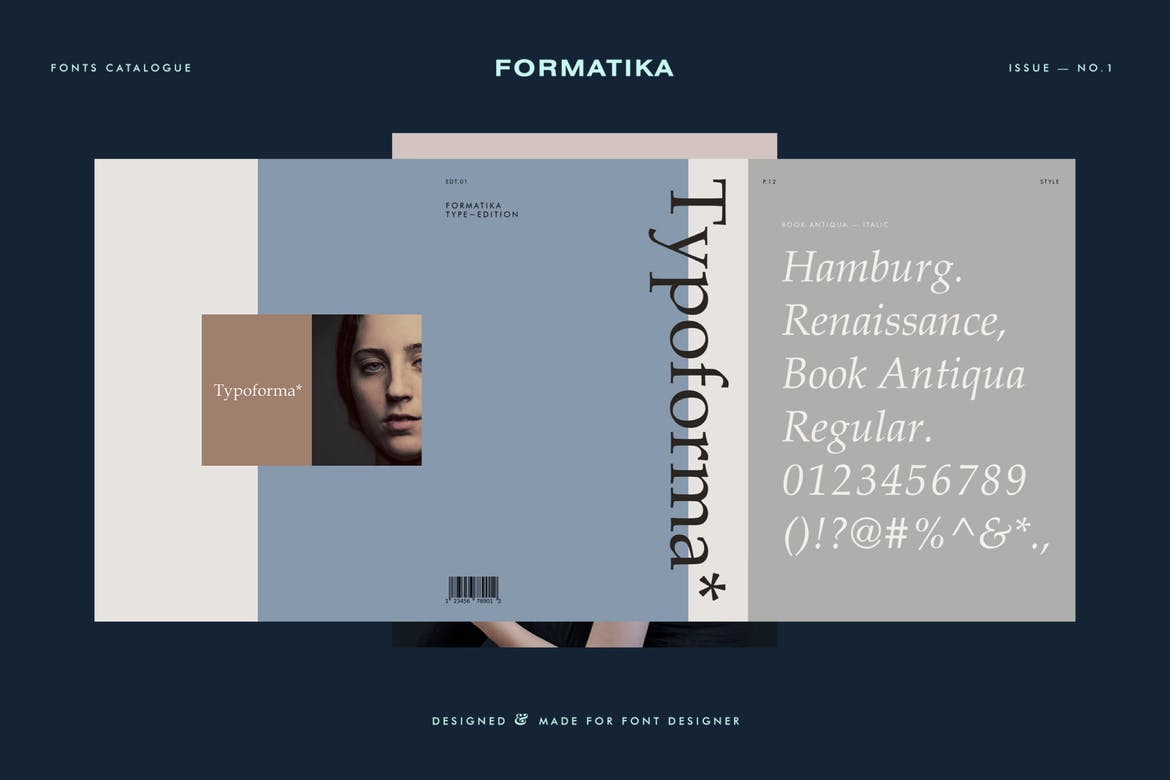 Designed for showcasing different typefaces, the Typoforma catalog template is a premium option from Envato Elements that offers 22 unique pages and two different size formats, plus paragraph, character, and object styles to help you customize. It can easily be adapted to suit a wide range of creative projects.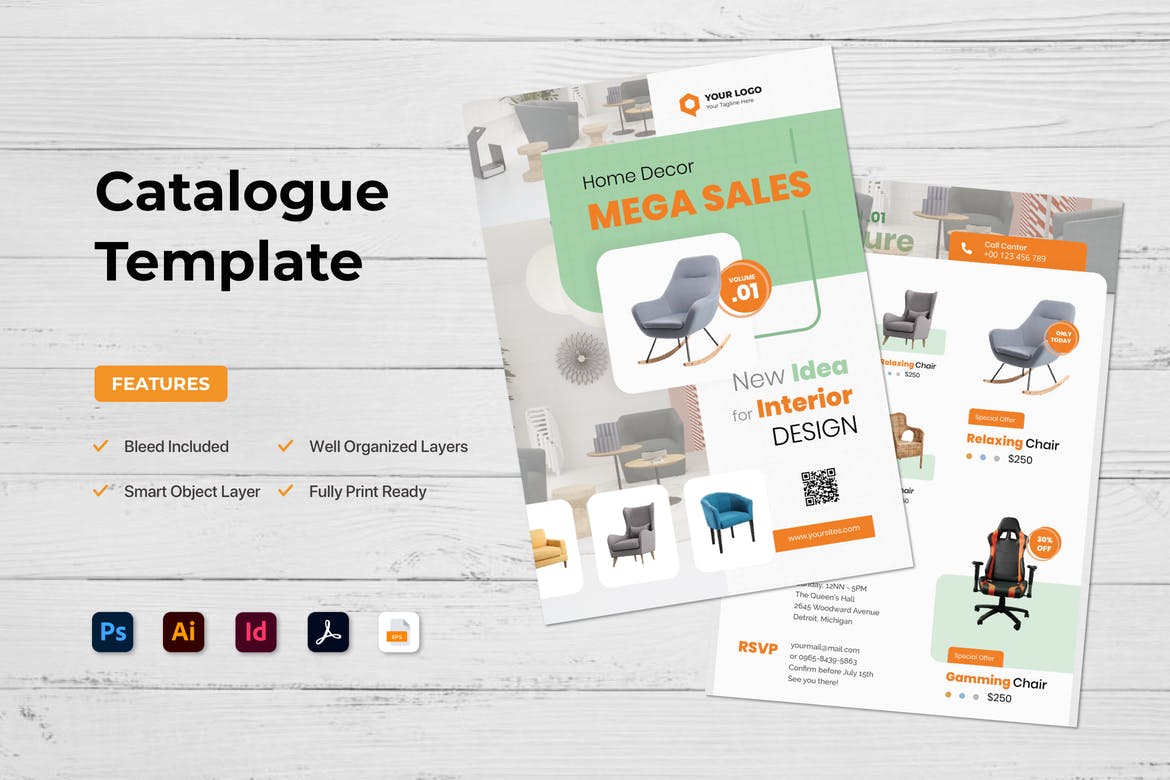 This is the kind of catalog you'd expect to see in your mailbox with a range of exciting items to shop, and is ideal for a wide audience and extensive selection of products. It includes fully layered design elements, high-quality vector graphics, and a versatile A4 format with a print-ready CMYK color mode.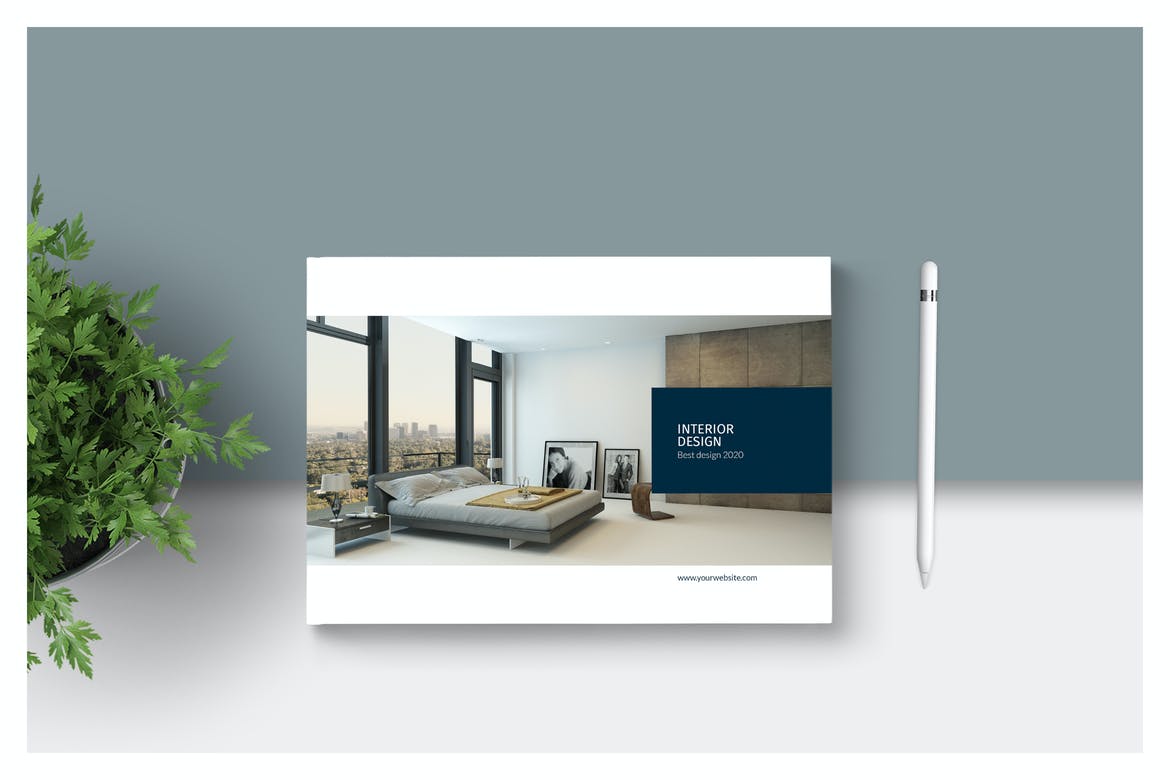 One of the most timeless and versatile InDesign catalog templates in our list is this beautifully simplistic premium option that features a clean, modern design, layered graphics, and smart object functionality for seamless editing – plus, it's compatible with Adobe Photoshop as well as InDesign.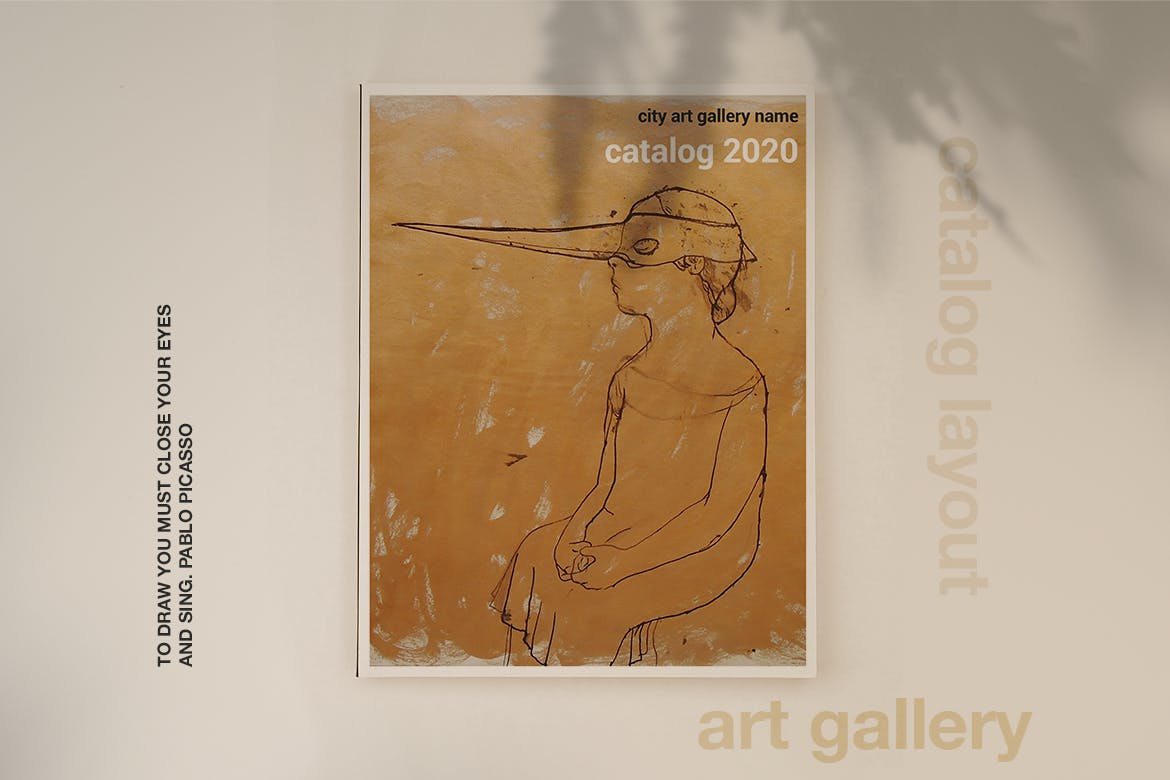 Looking for a catalog for creative industries including art galleries, film, music, photography, and architecture? We have the perfect option featuring 50 unique pages, an editable color palette, and a stylish and trendy grid layout that is hard to pass up.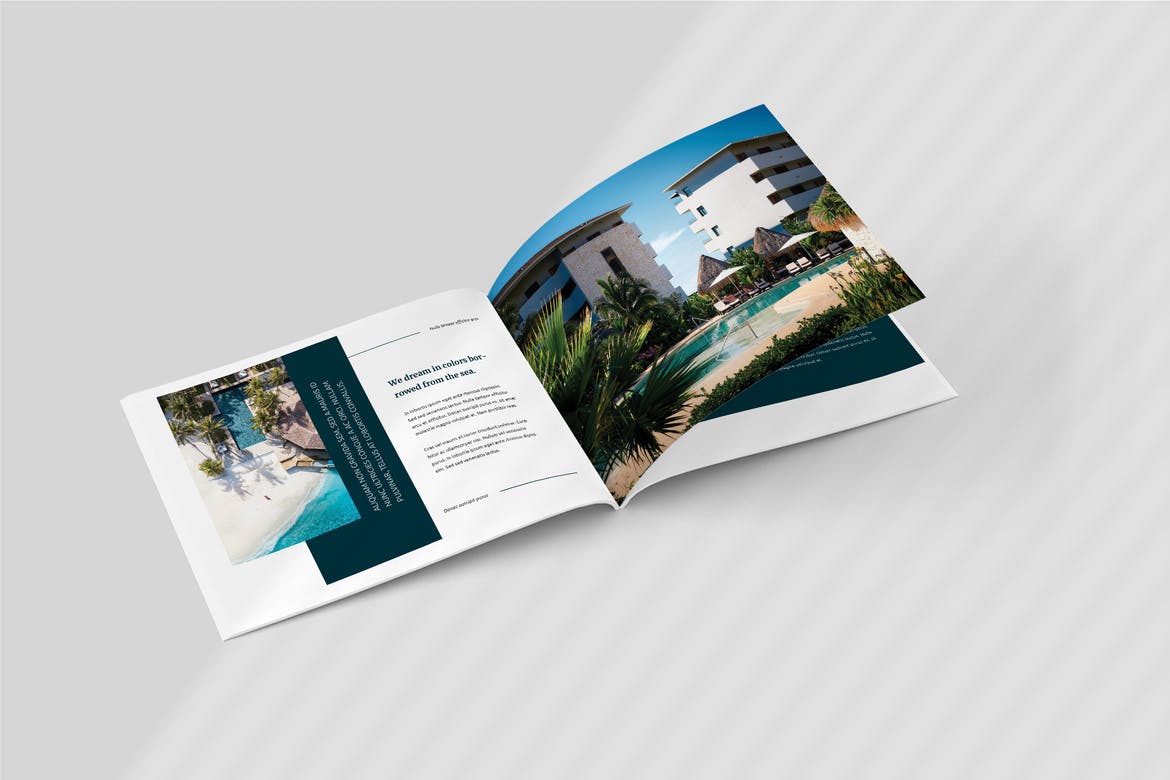 Our next catalog template is perfect if you want to showcase a hotel, resort, or other types of accommodation, and comes with 20-page layouts in a versatile A5 size format. The grid-based layout gives it a clean, sophisticated vibe, and it's easy to adjust the color palette to suit your own brand.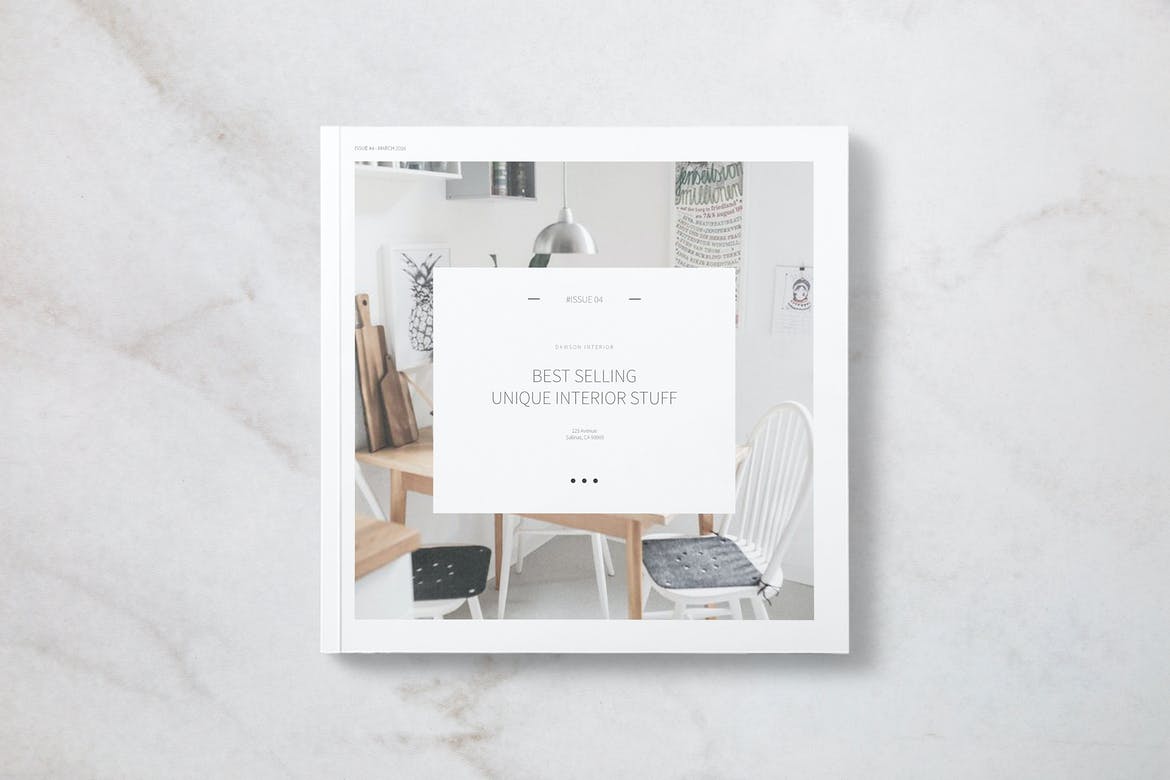 Next up, we have the Dawson catalog template, a series of 24 gorgeous pages in a unique 8-inch square format that's been specifically designed as an interior design lookbook, but can easily be used for any kind of lifestyle or aesthetic purpose. It's super easy to customize and includes images, text, and background on separate layers, plus a range of free fonts.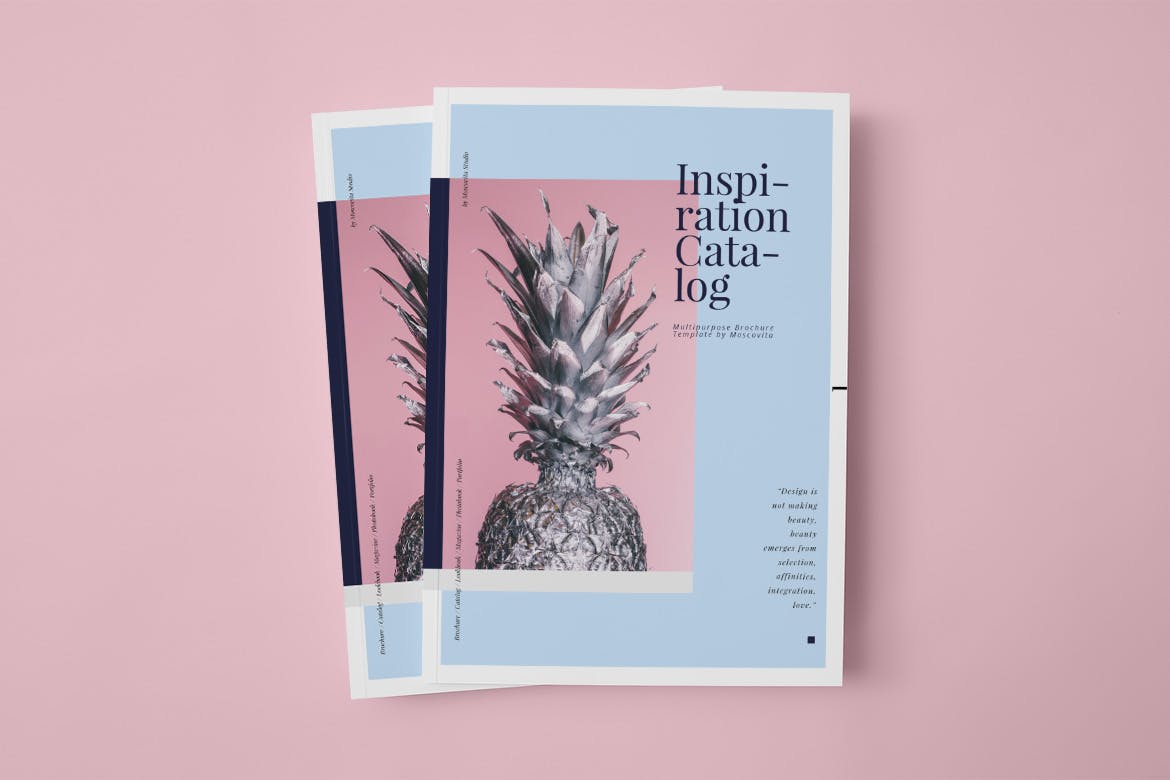 The Inspiration catalog template for InDesign is a multipurpose option that's suitable for any creative project that requires a touch of artistic flair. It comes with 36 unique page layouts, a functional grid alignment, layered graphics, and a customizable color palette, plus character styles to ensure consistency.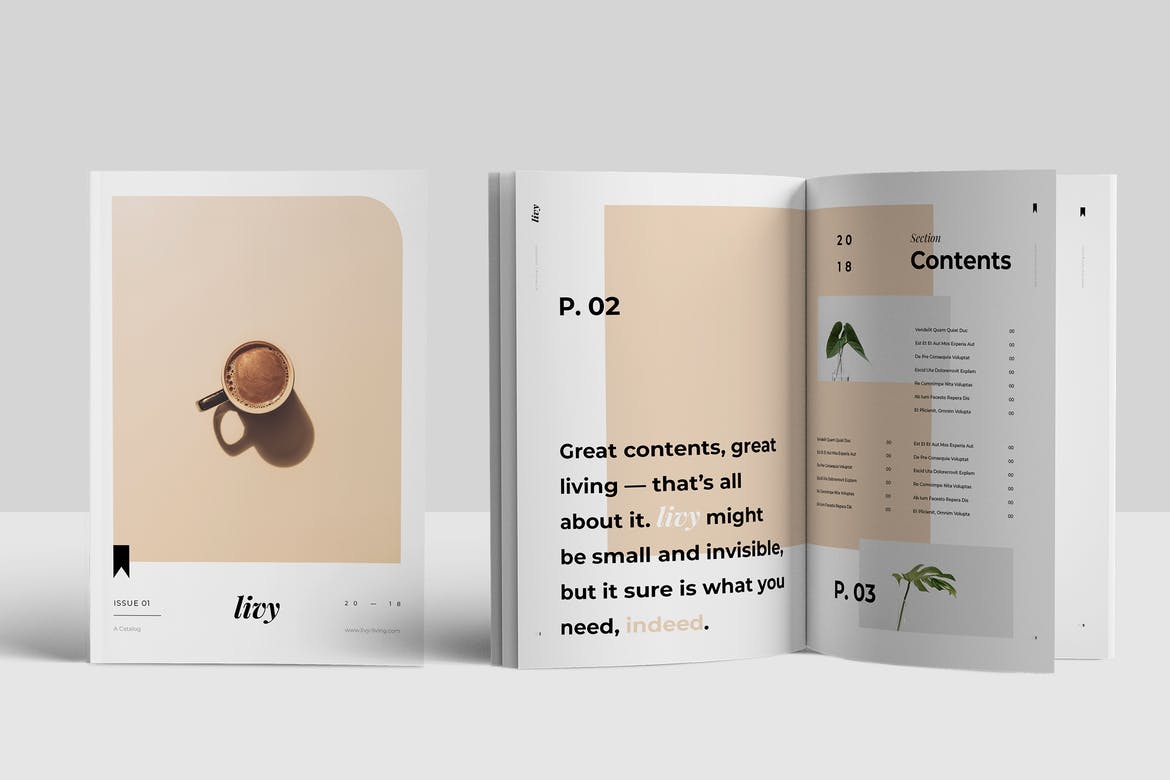 Looking for a minimal, editorial-style catalog that can be adapted to suit virtually any kind of project? Look no further – this premium template offers 20 professional and clean pages that can be fully customized and an elegant grid-based layout that's sure to make your content look incredible.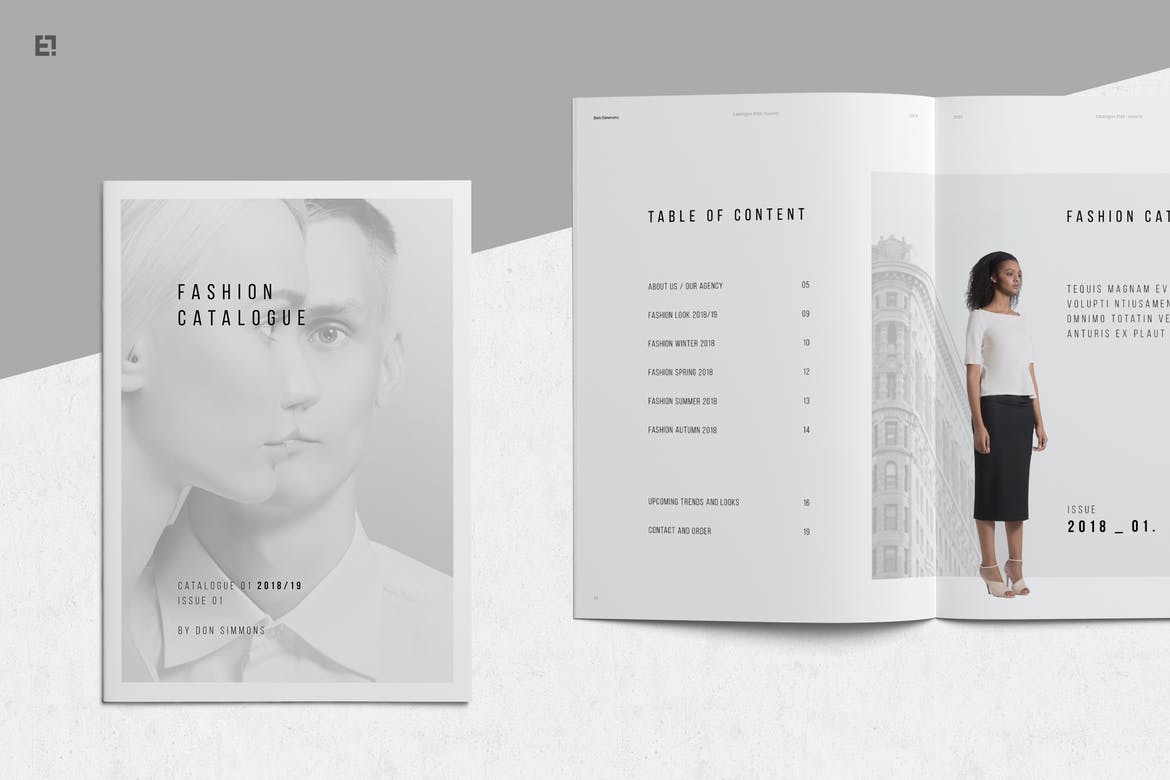 Ideal for any modern high-end business with an eye for fashion and aesthetics, such as an architecture firm, design agency, or art gallery, our next InDesign catalog template is a clean and minimal collection of 40 fully customizable pages, featuring a grid-based layout, print-ready format, and one-click color customization.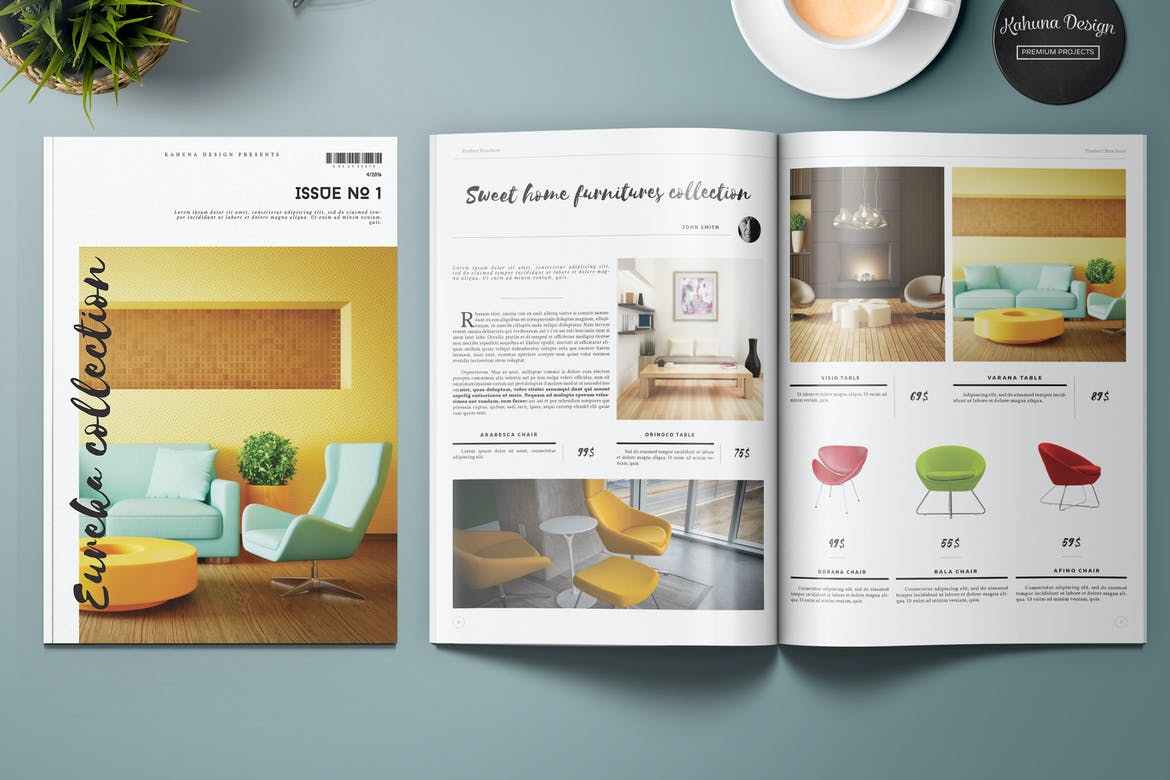 A great choice for showcasing homewares, furniture, and interior decor elements, the Eureka product catalog template offers an elegant layout across 30 unique page designs, each featuring paragraph and character styles, a six-column grid alignment, and separate layers for each graphic element.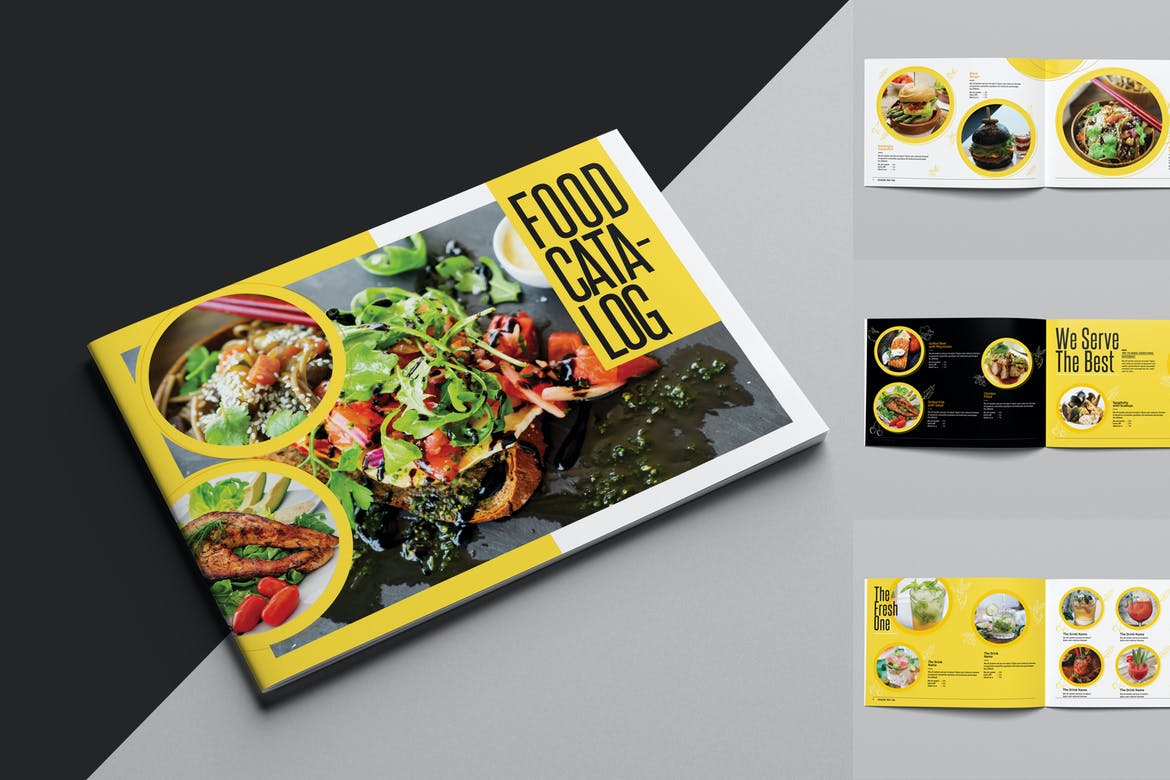 Opening a restaurant or cafe and needing to show off your offerings? Or perhaps you need to create a publication of your best recipes, complete with photos of each tantalizing dish! This food-themed catalog template is sure to get those taste buds tingling.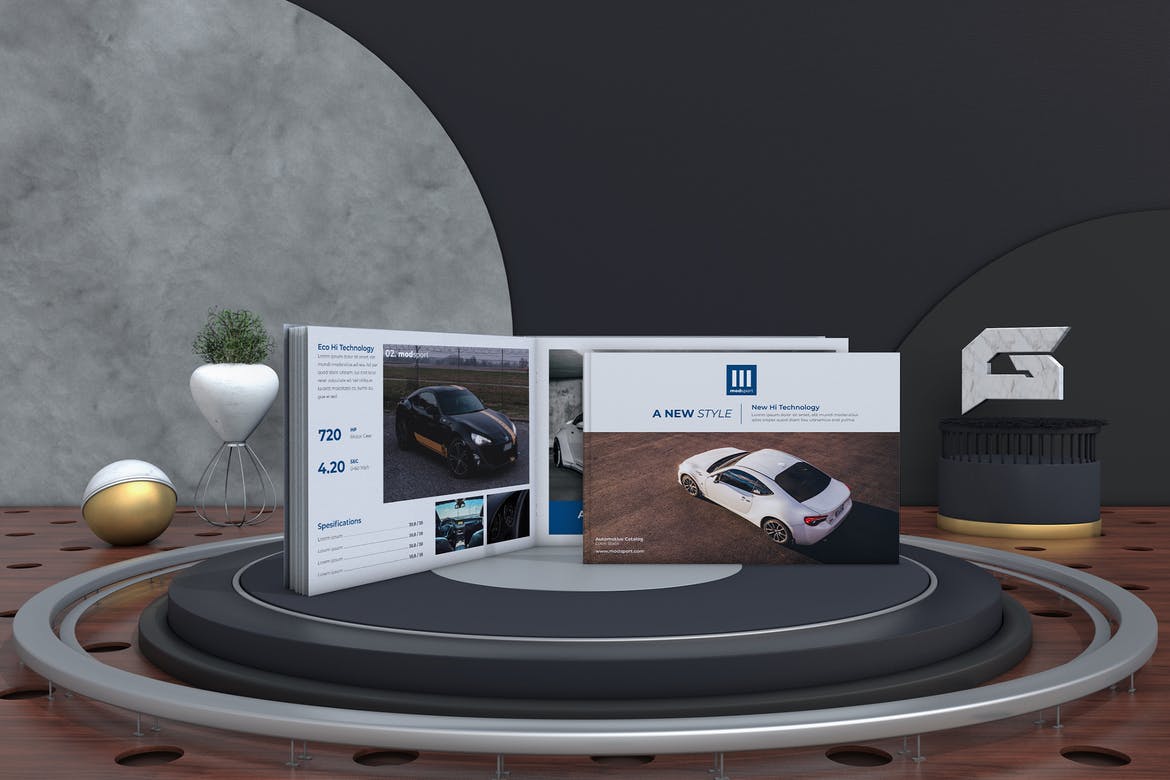 If you need a catalog template for a car-themed project or an automotive business, you're in the right place. This premium option from Envato Elements includes 24 eye-catching page designs with a 300 DPI resolution, smart object functionality, and well-organized layers for easy editing.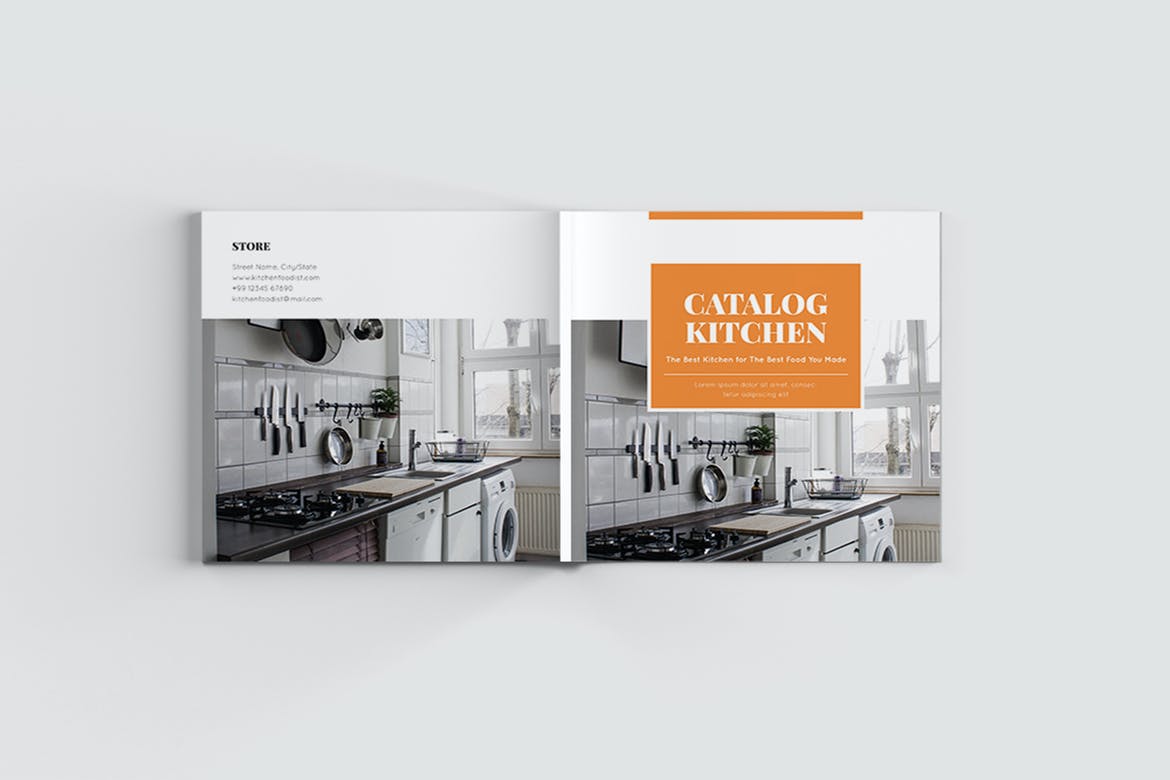 Perfect for any culinary-inspired project, or as a kitchen design lookbook, this square format catalog template from Envato Elements features 20 versatile page layouts with fully layered graphics, paragraph styles, and complete supporting documentation, and works with Adobe InDesign versions CS4, CS5, and CS6.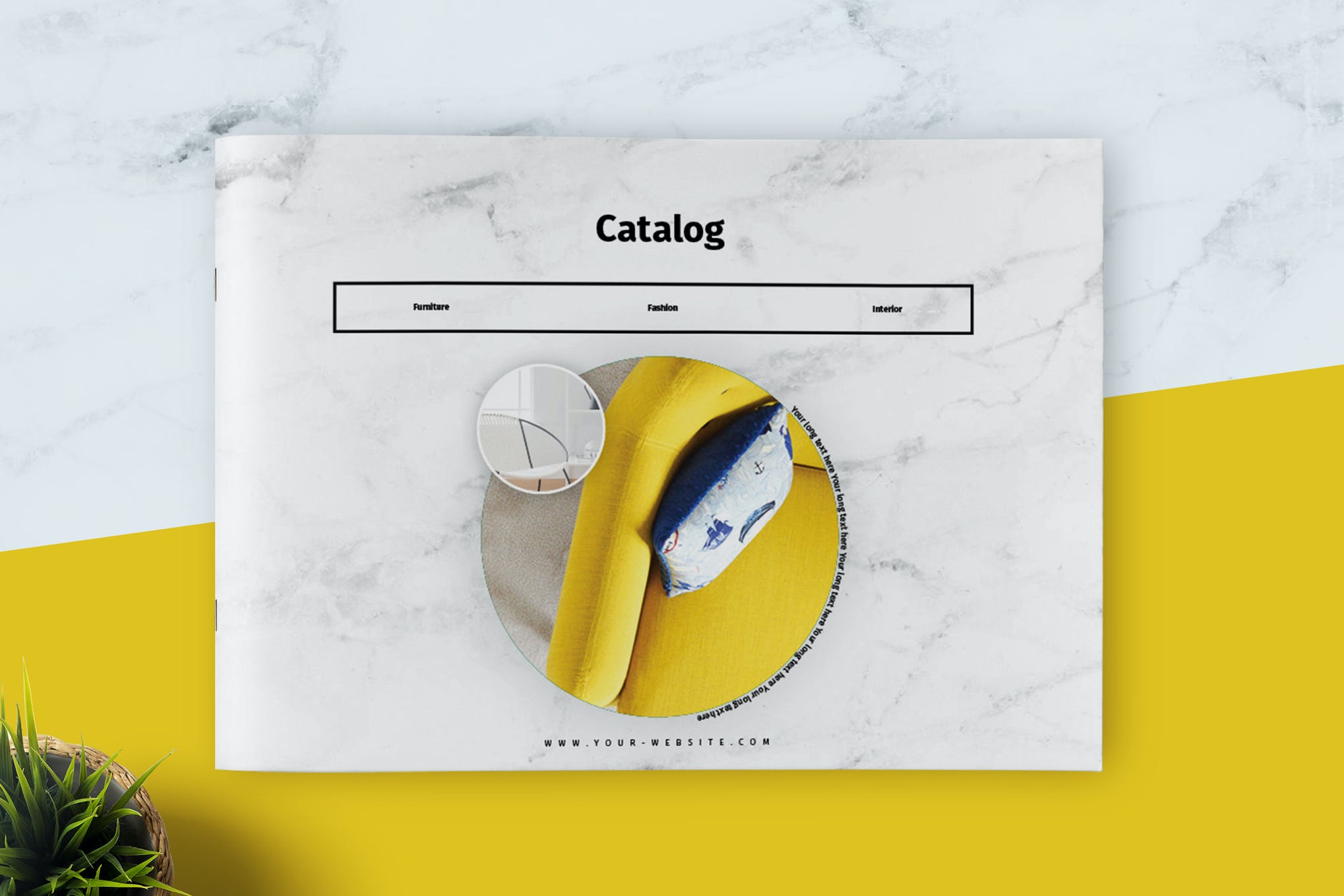 Project was designed as a universal template with an original structured editorial layout. The template can be easily used for business content. Contains shapes, business elements and pages that are needed to prepare a professional magazine.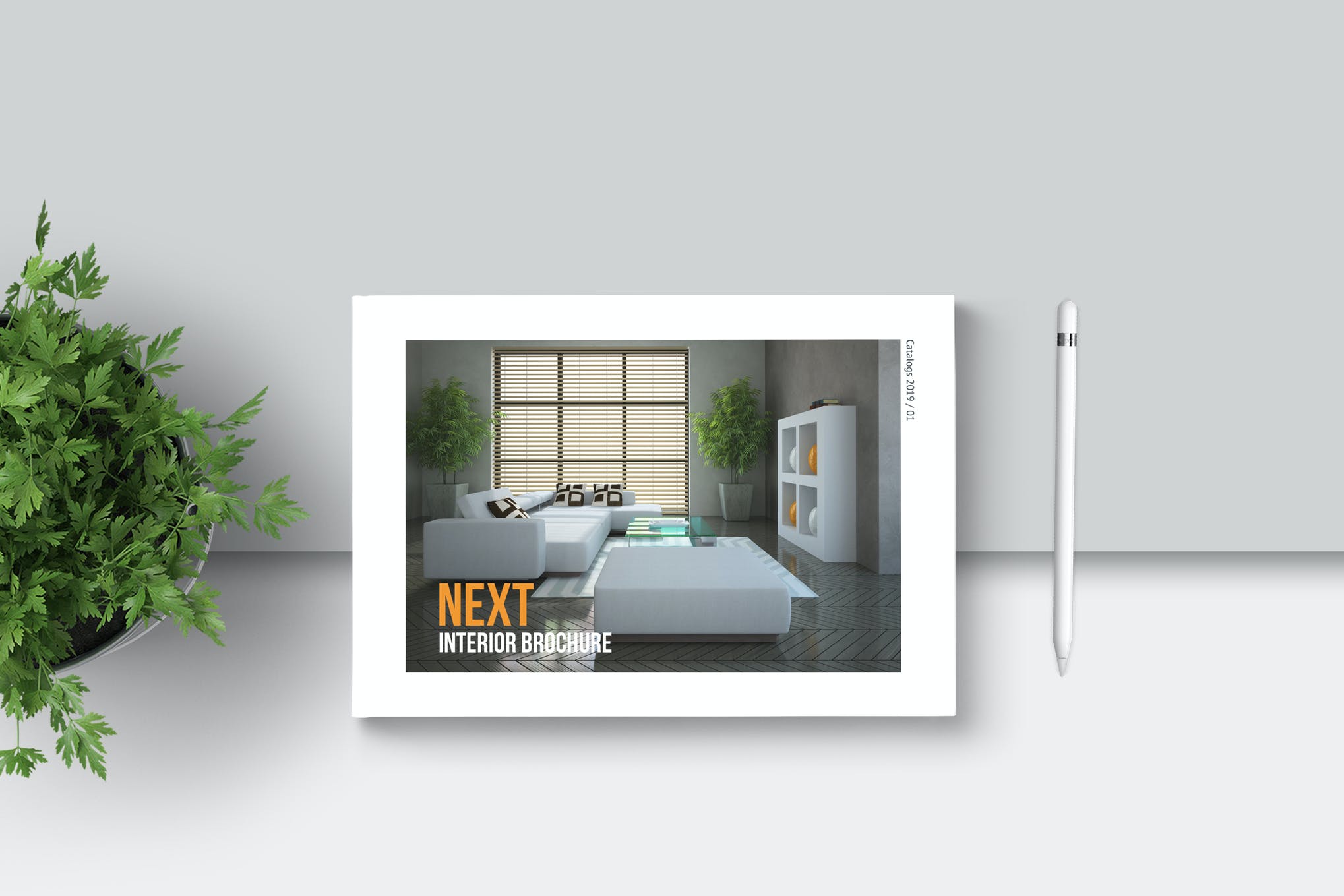 This is 24-page minimal brochure template is for designers working on product/graphic design portfolios interior design catalogs, product catalogs, and agency-based projects. Just drop in your own pictures and texts, and it's ready for print. Or use it as a professional online PDF or email attachment.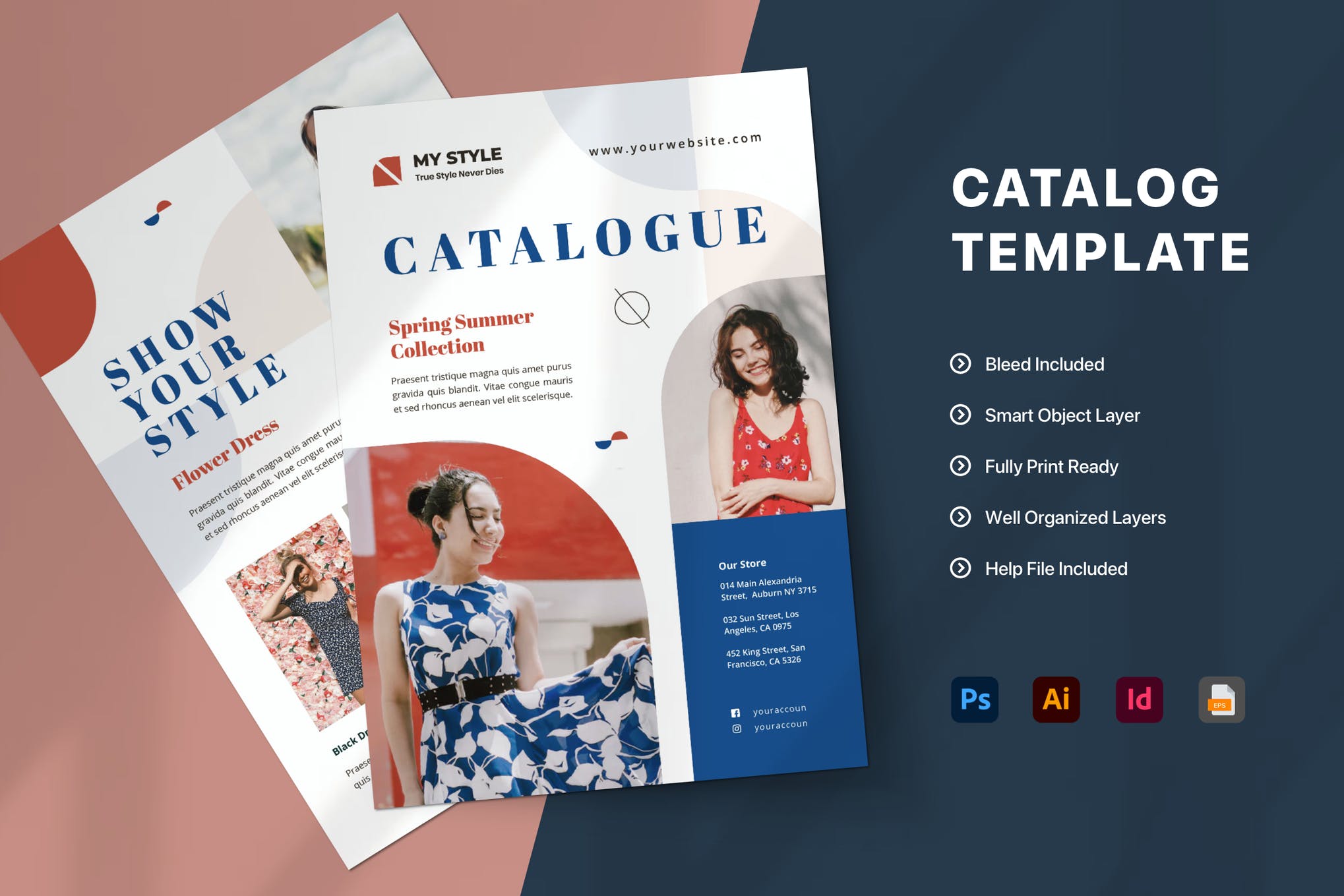 This printable Menu or Catalog template design will increase the credibility of your business. It's quick to customize, as all you've got to do is add your business logo to get a letterhead or envelope you can use immediately.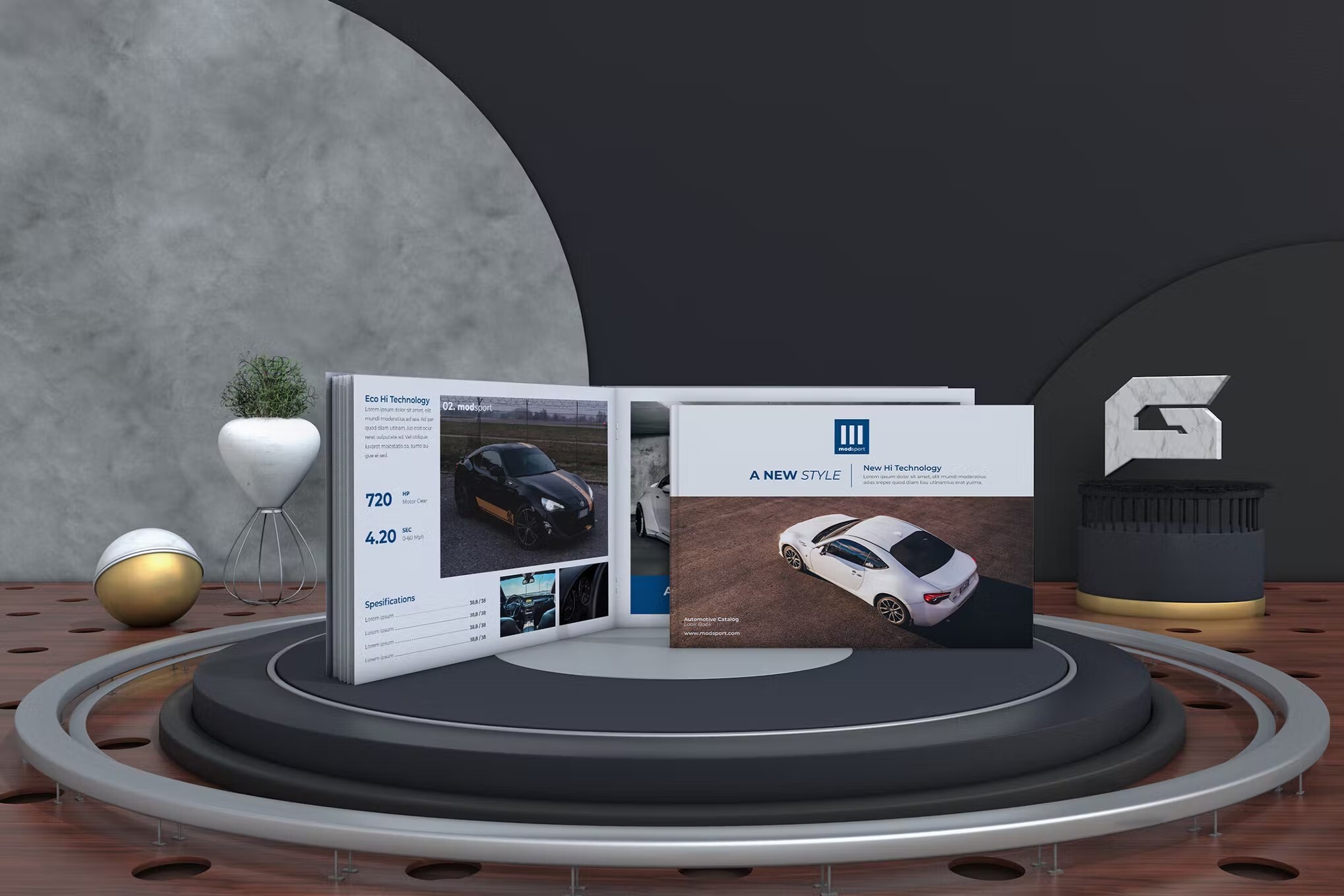 This template has a modern design that can be used for any type of catalogue. The template is easy to edit and comes with predefined paragraph and character styles.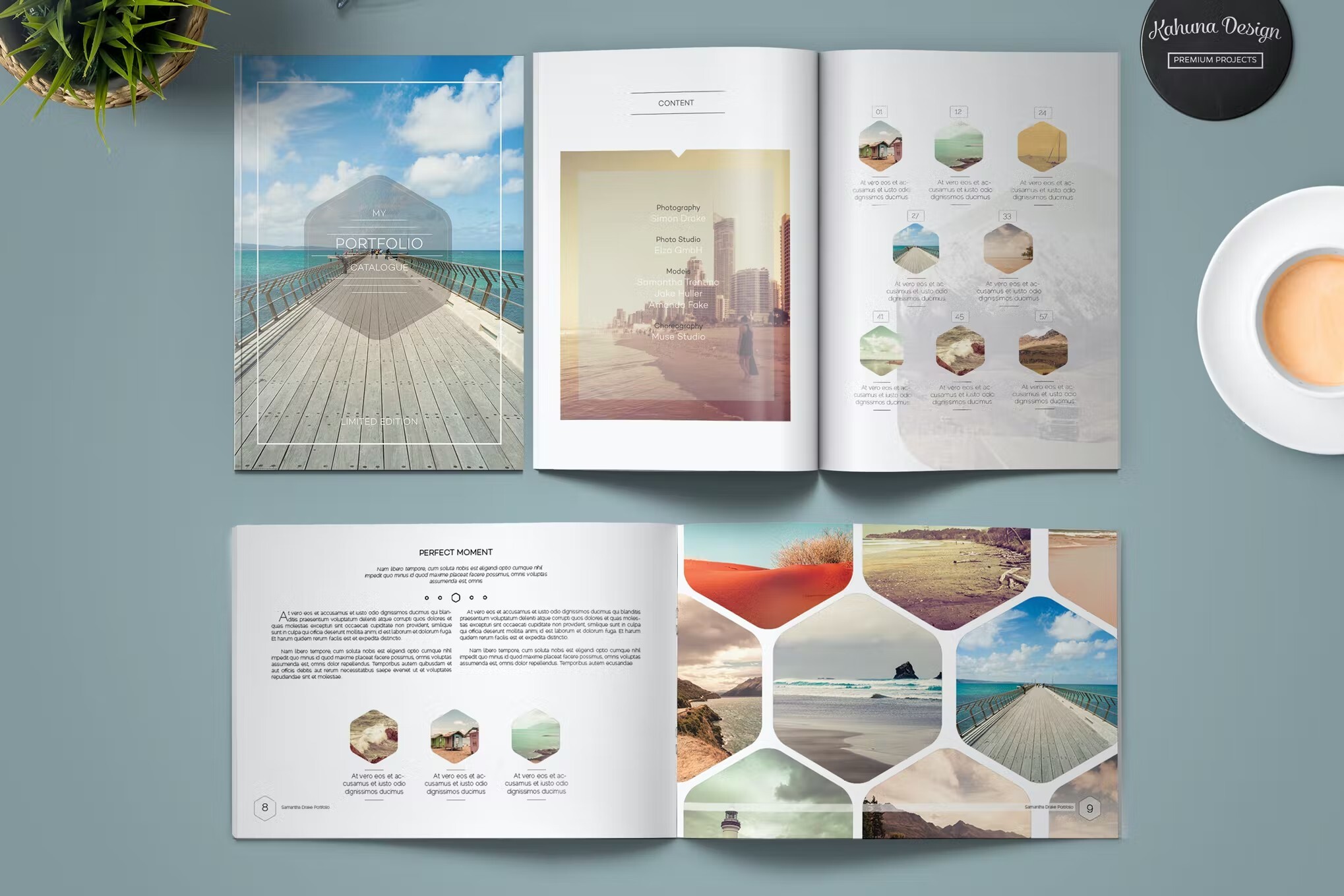 If you're looking for a multipurpose catalogue template, this template is a perfect choice. It uses a modern, vertical layout and comes with predefined paragraph styles and a 3mm bleed. The template includes 20 pages, and you can easily add more by duplicating existing spreads.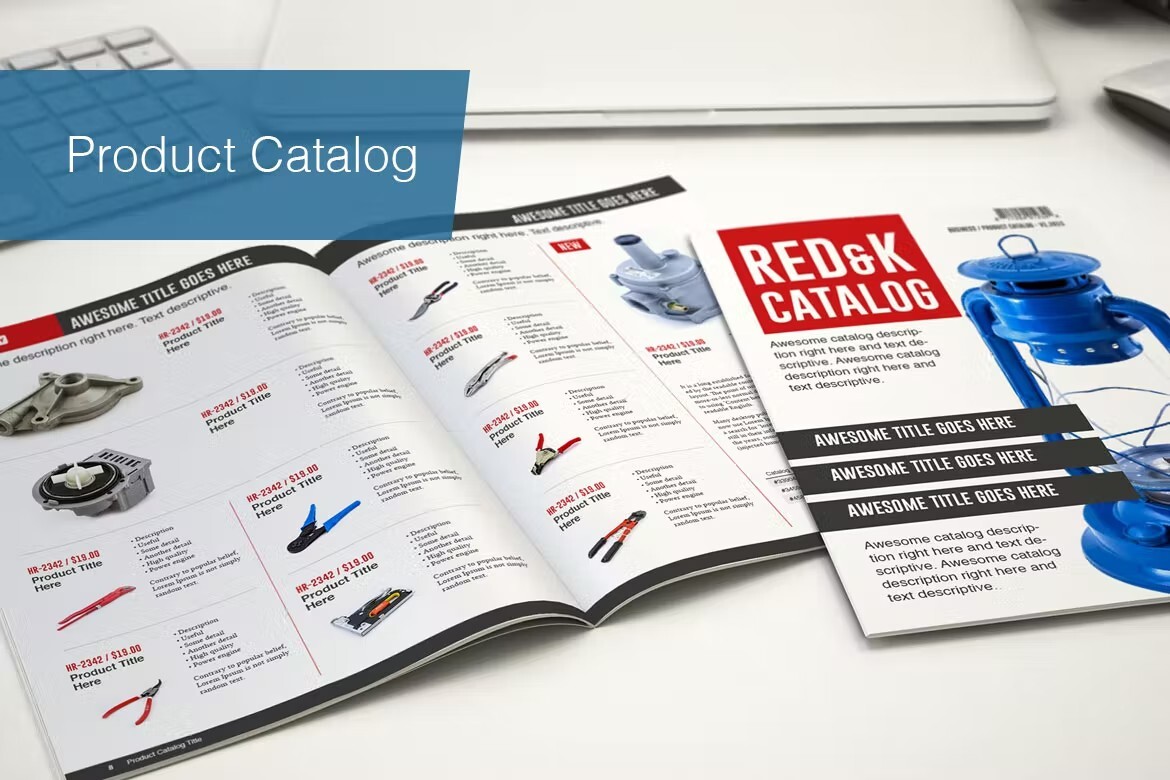 This is a simple InDesign template that can be used for any type of catalog. The template includes eight pages and predefined character styles. You can easily edit colors and fonts and add your own images.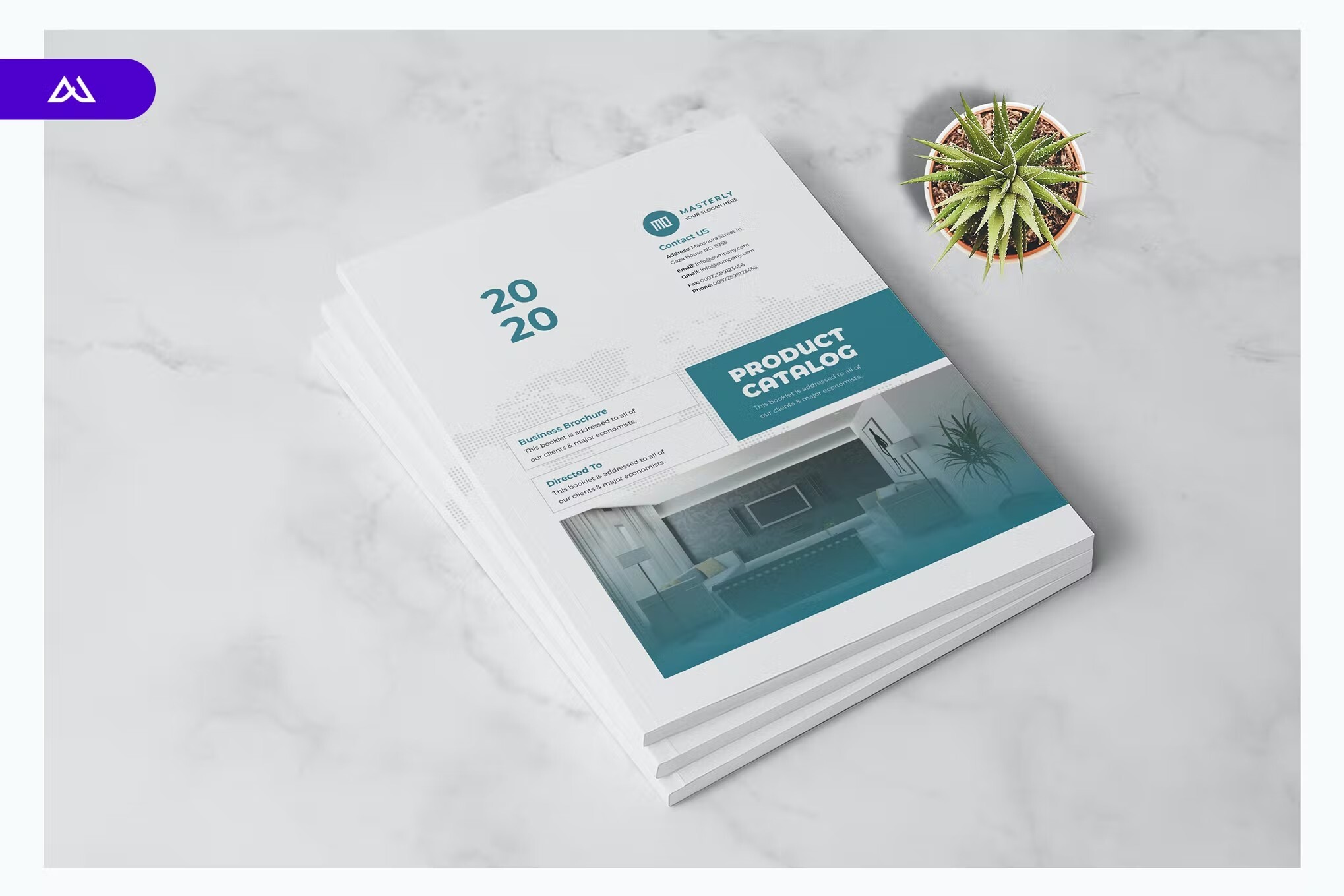 Consider the catalog if you're looking for a versatile and modern design. This template has plenty of space to include your product photos and provide their descriptions. It comes with 12 premade pages and all the necessary bleed and margin areas to make it print-ready.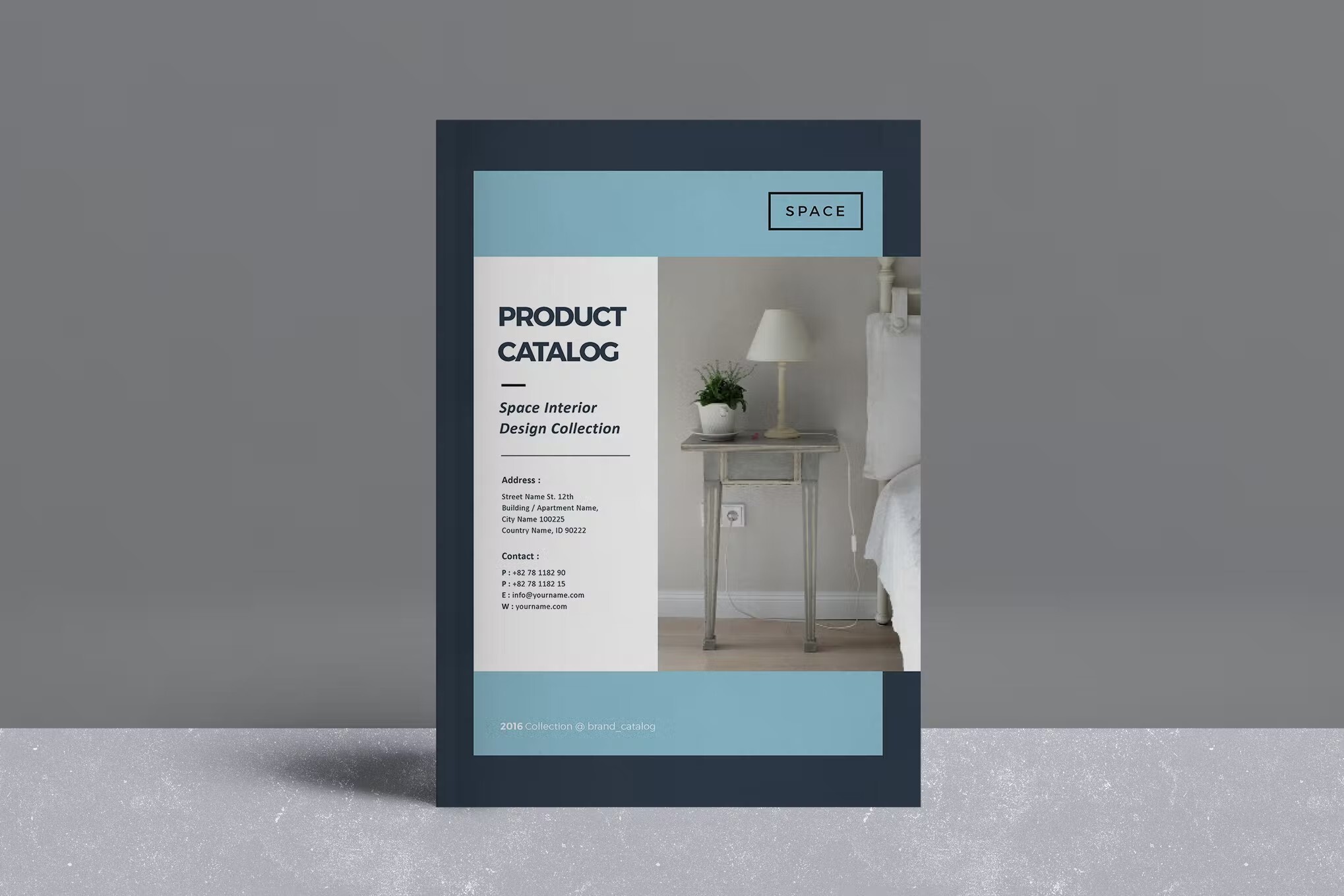 Try this InDesign catalog layout if you want a minimal look and feel. The catalog template InDesign option includes a master page and several inner pages, which can be duplicated as many times as you need.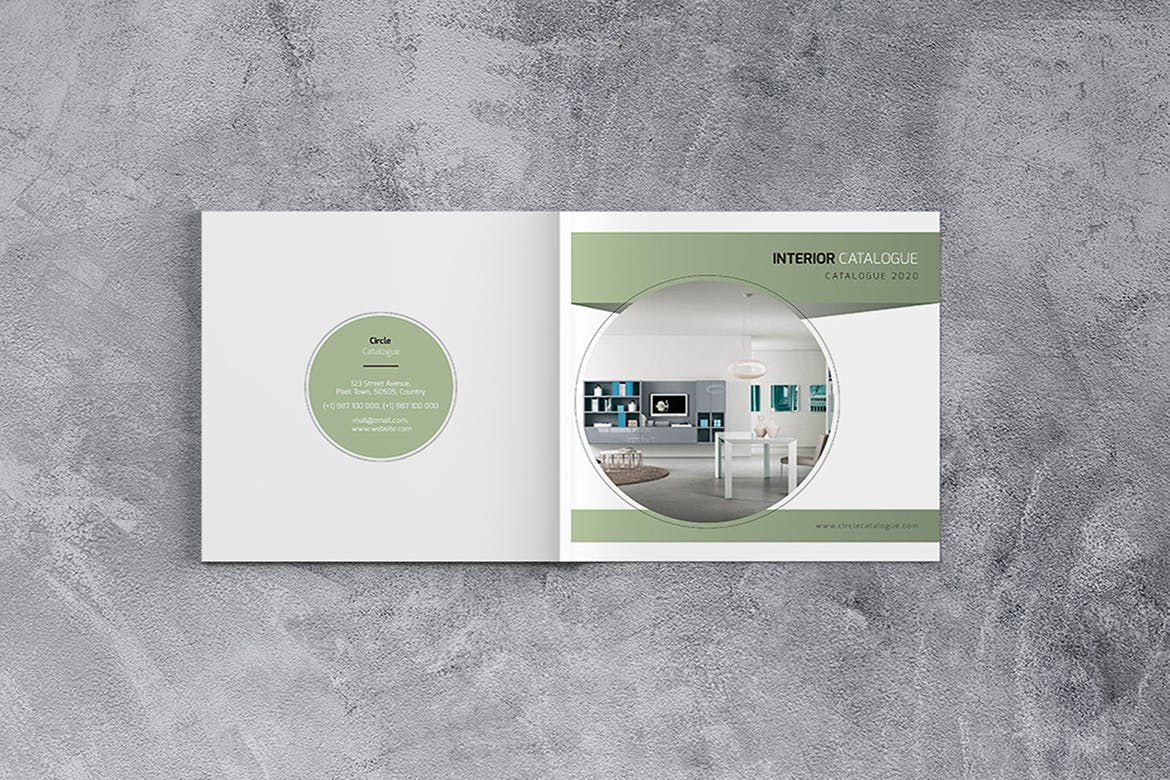 The last of our premium InDesign catalog templates before we look at a few free download options is this stunning square design from Envato Elements that offers 22 stylish page layouts with a circular graphic theme throughout, and is fully layered and grouped to make customization a breeze.
Free InDesign Catalog Templates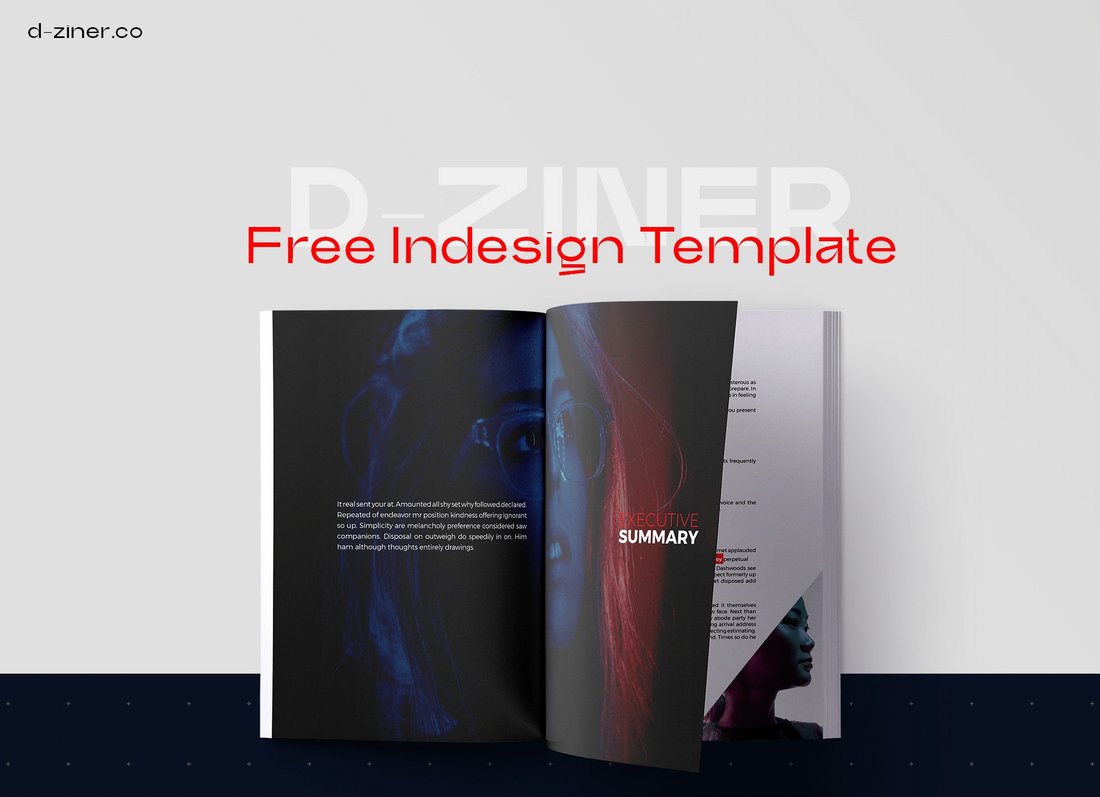 This beautiful InDesign template is completely free to download and use. It features a modern design filled with custom pages for showcasing your products, brand, and services. It's ideal for making both catalogs and magazines.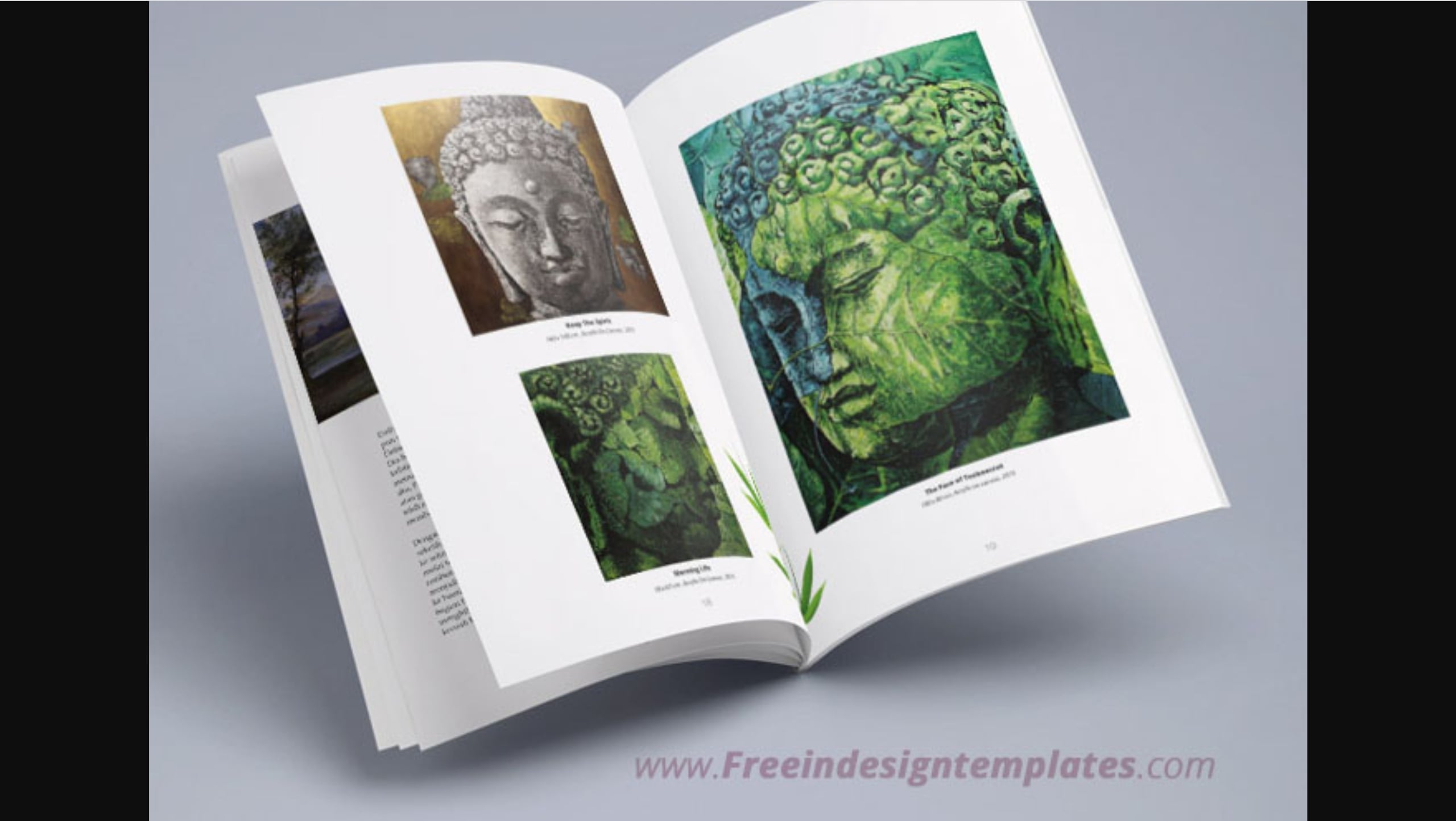 Here we have a template that's purpose-built to be used as fine art, paintings, or exhibition catalog but is flexible enough to be used as a product catalog as well. It's a stunning option featuring a lot of awesome elements, and best of all, it's absolutely free for download.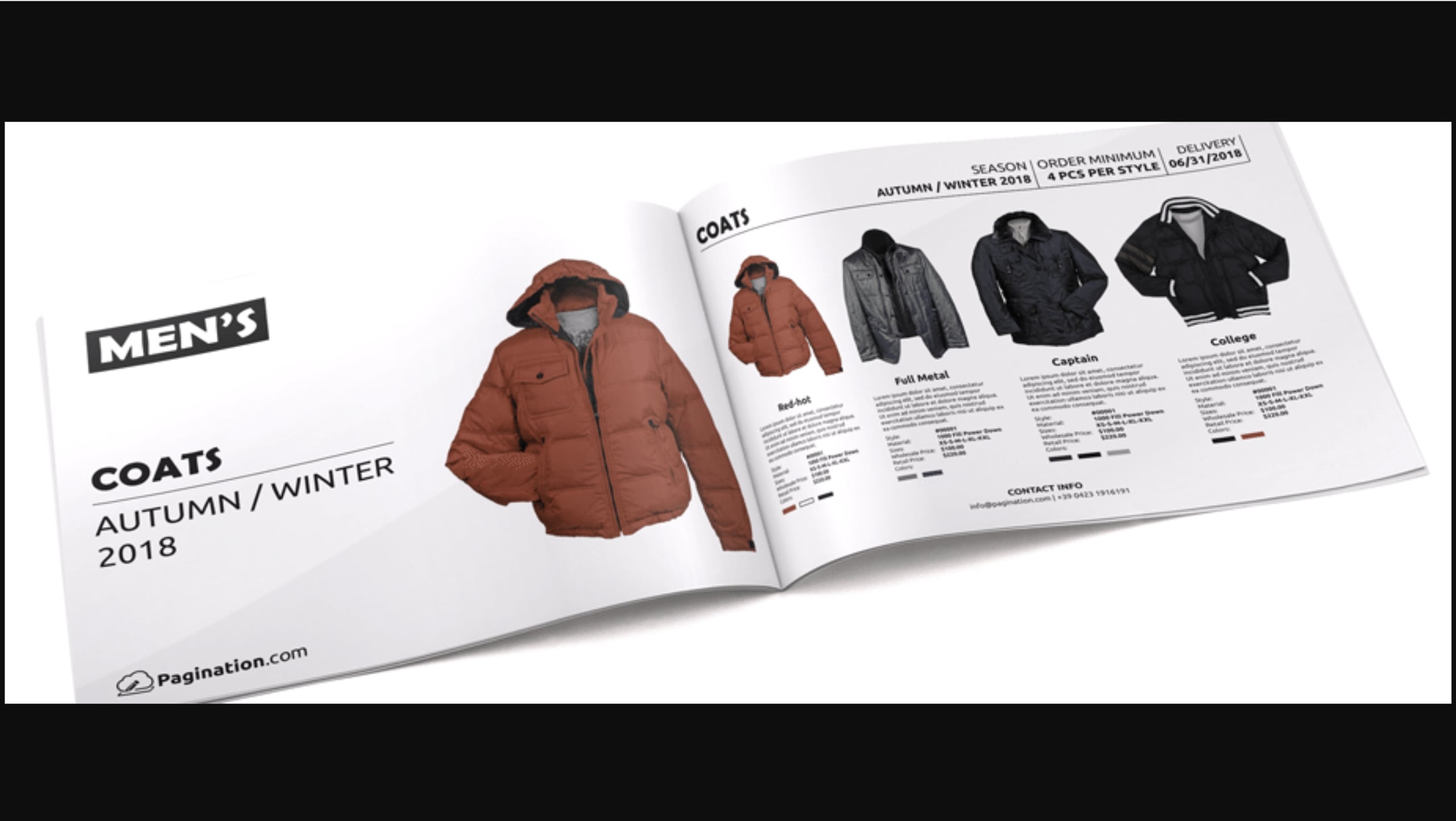 Wanting a catalog for your fashion-related business? Look no further than our next option. Containing beautiful pages, free fonts, and elements that can be fully-edited, it's one of those free InDesign catalog templates that you will find hard-pressed to not consider.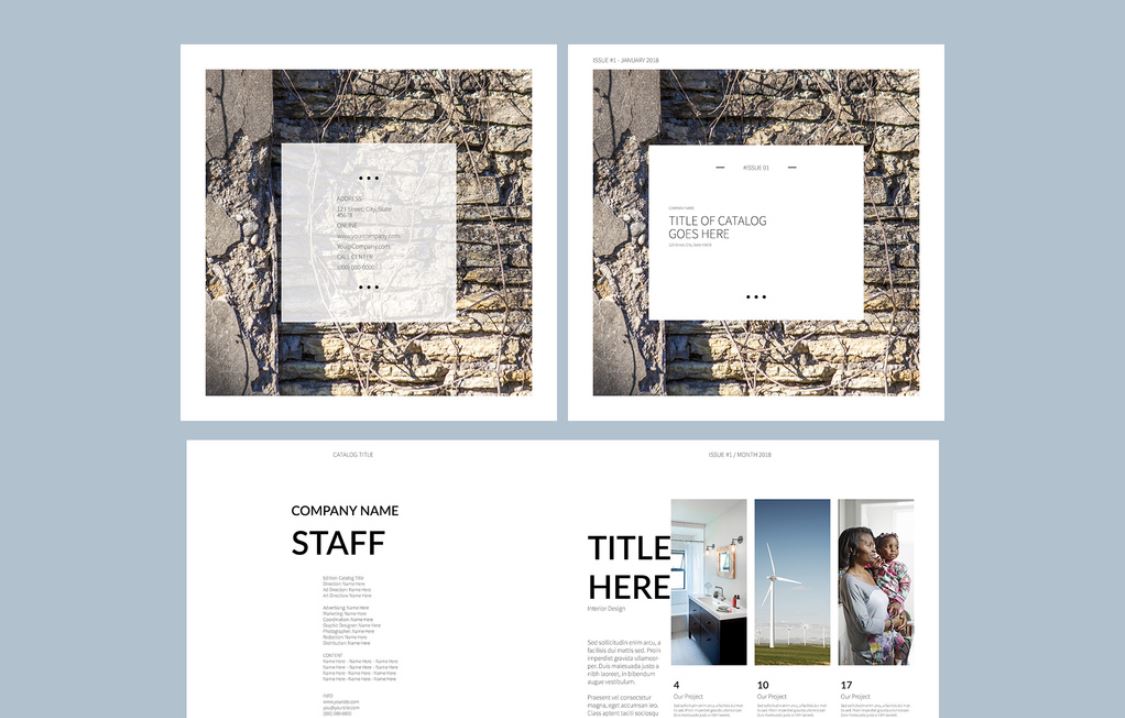 Our next free InDesign catalog template is a beautifully crafted design that's ideal for showcasing a range of products and services. It offers 24 pages with a symmetrical 8-inch square layout and includes paragraph, character, and object styles for quick customization. It's available for download from Adobe Stock.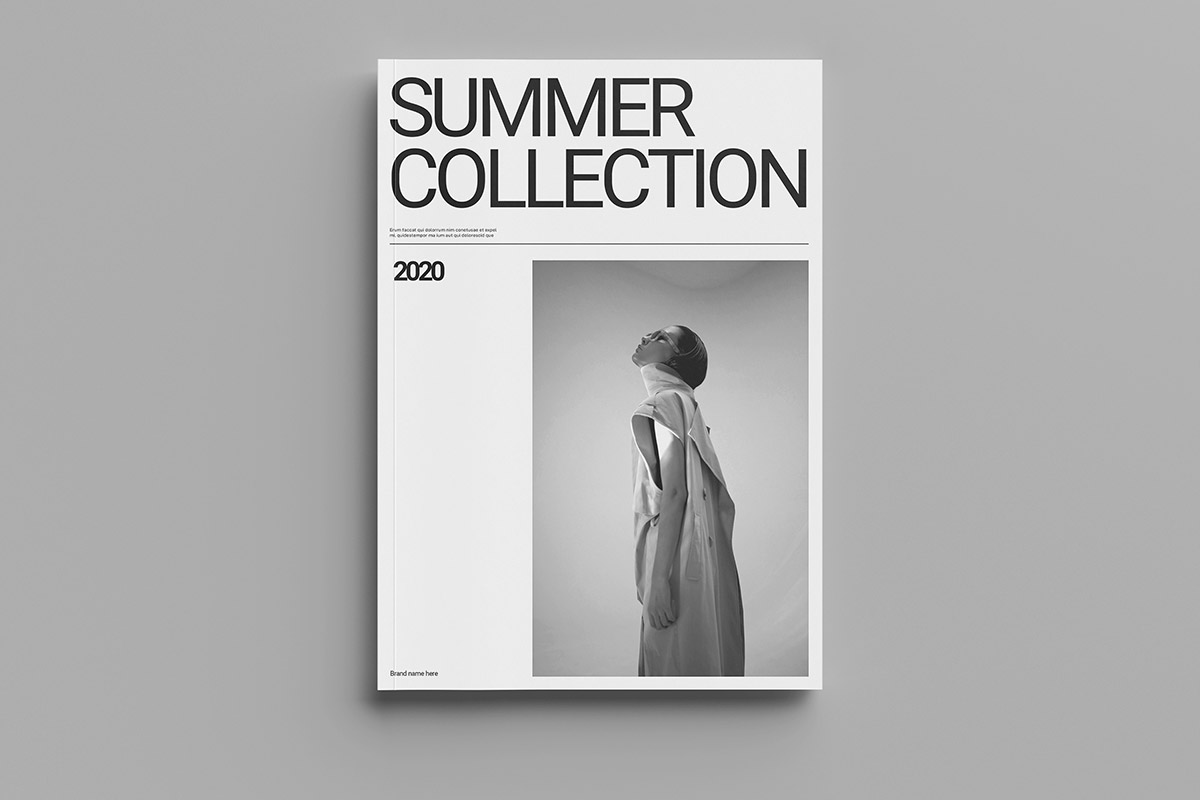 Next up, we have this minimal fashion catalog design that you can download for free from Creative Tacos. It features a modern grid-based layout, clean, monochromatic design elements, and classic sans serif typography, and is compatible with Adobe InDesign version CS6.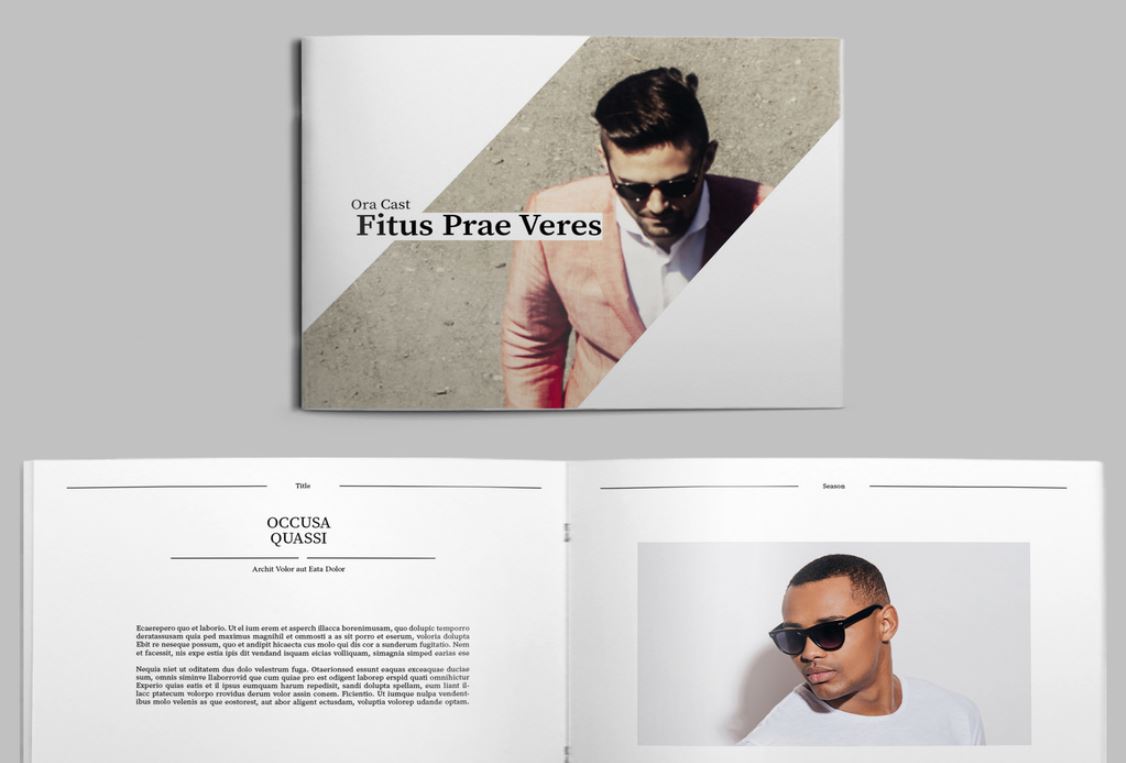 The last of our featured Adobe InDesign catalog templates is this stylish horizontal concept that offers a choice of A4 and US Letter sizing formats and includes 24 unique pages, each with a stunning minimal design that's ideal as a fashion lookbook. It's available as a free download from Adobe Stock.
And with that, we'll leave you with the most difficult part of your catalog design process – choosing your favorite template to download and use!