38+ InDesign Brochure Templates (Free Layouts for 2023)
Brochures are a great way to promote your business and show the world what you have to offer – they're long enough for you to include the details of what your organization does, as well as a few pictures, but not so long that your audience will lose interest before you've had the chance to make an impact.
We've put together a list of the best premium and free InDesign brochure templates to help your brochure really capture the reader's attention and encourage them to take action.
With a range of different styles, lengths, and layouts from Envato Elements and other online sources, there's a whole bunch of brilliant and professional templates here for you to use. The hardest part will be choosing one!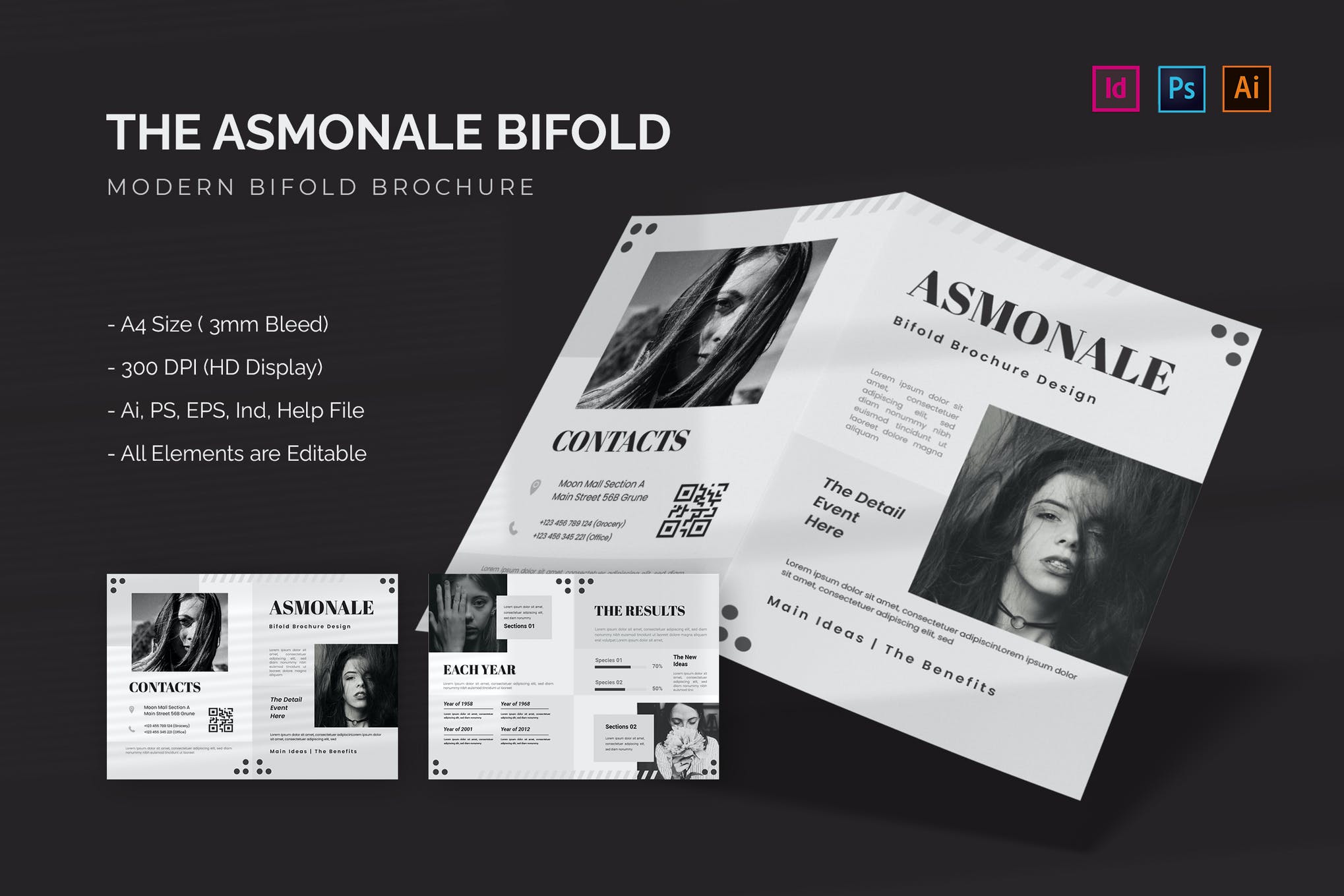 Simple and elegant, Asmonale is a brochure template suitable for any business looking to advertise its services in the best way possible. It features two A4 size pages, CMYK color space, 300 DPI, free fonts, and a lot more.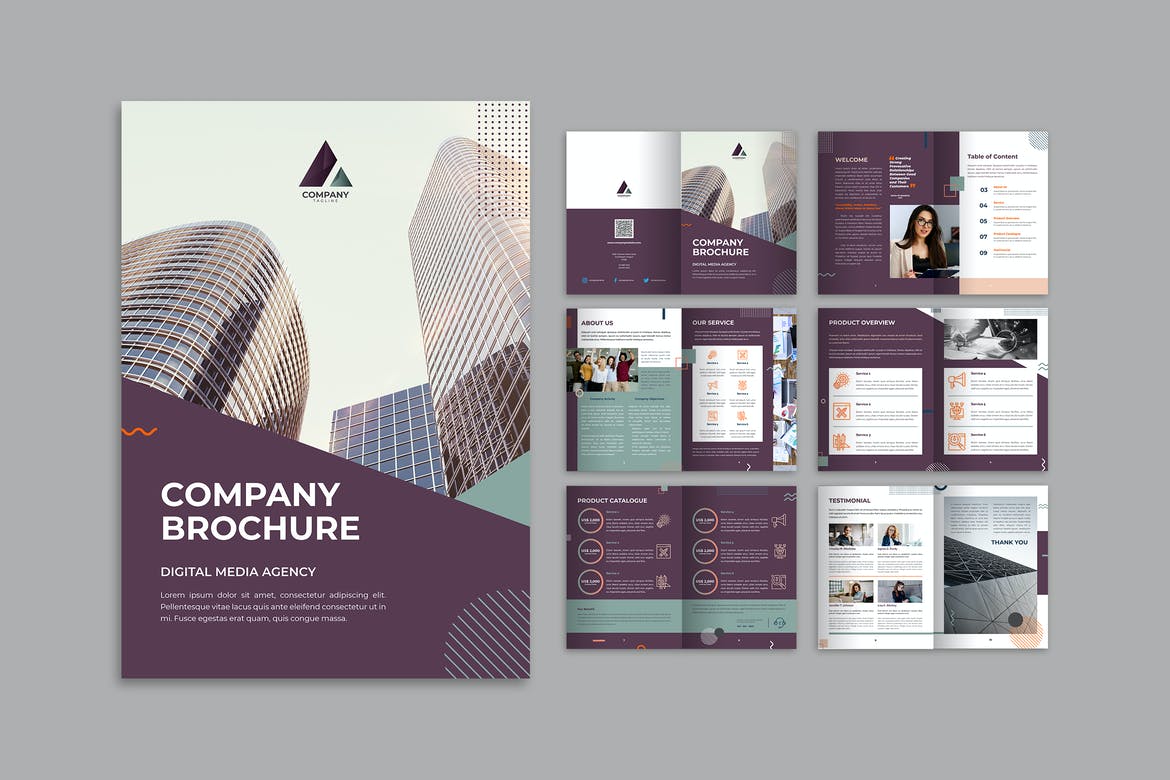 The Company Brochure template for InDesign offers a professional and high-quality design that's been specifically created to help save you time while being able to fully customize to reflect your brand. It comes with 12-page layouts, all of which include smart layers, vector graphics, and free fonts.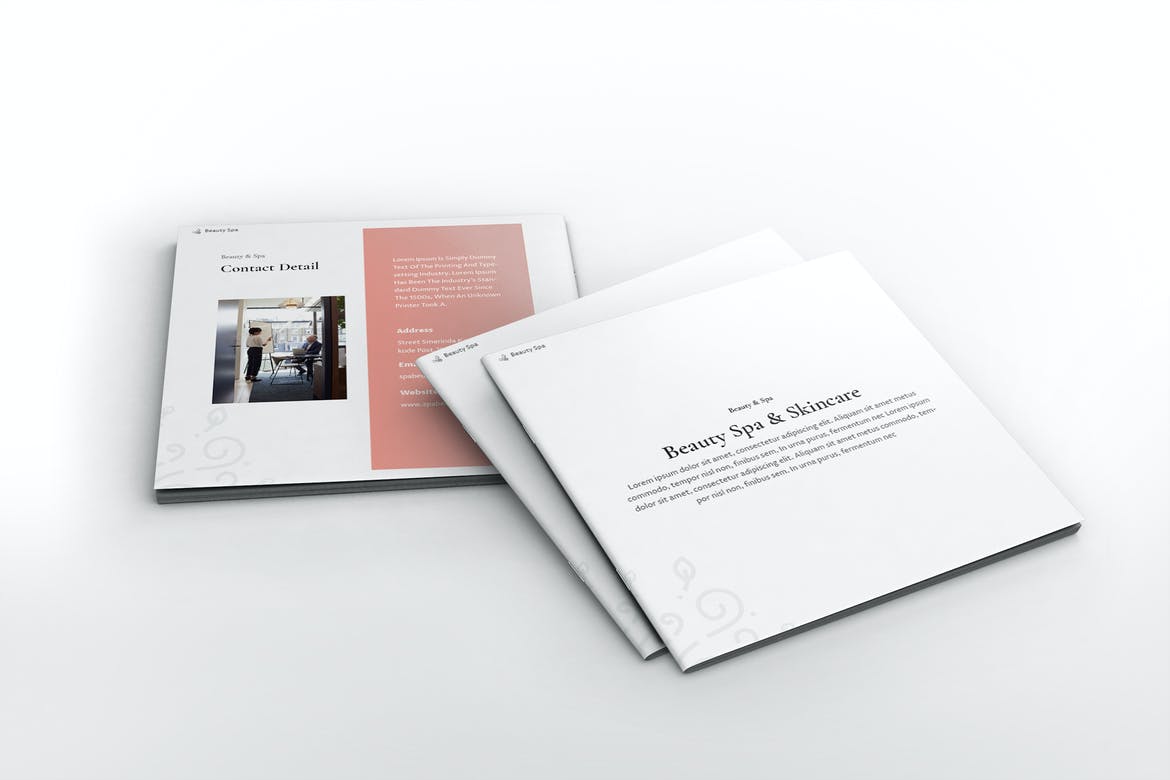 If you're putting together a brochure for a day spa, beauty parlor, or other kinds of health and wellbeing business, this InDesign brochure template is for you. Featuring a unique square format and an elegant, minimal design with 24-page layouts to choose from, it's compatible with InDesign versions CS4 and above.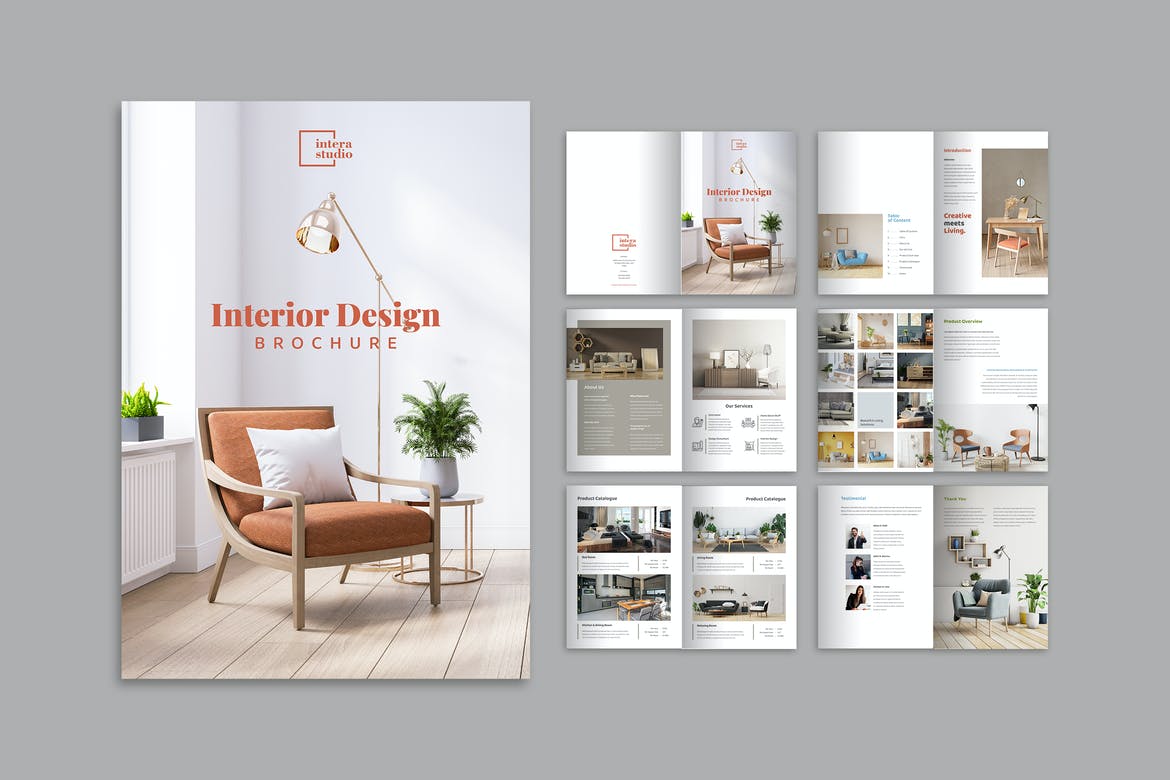 Here we have another stunning InDesign brochure template that's been specifically crafted for a particular industry – this time, we have a beautiful template of 12 unique pages that's perfect for interior design! It comes in a versatile A4 format and includes vector graphics and layered elements.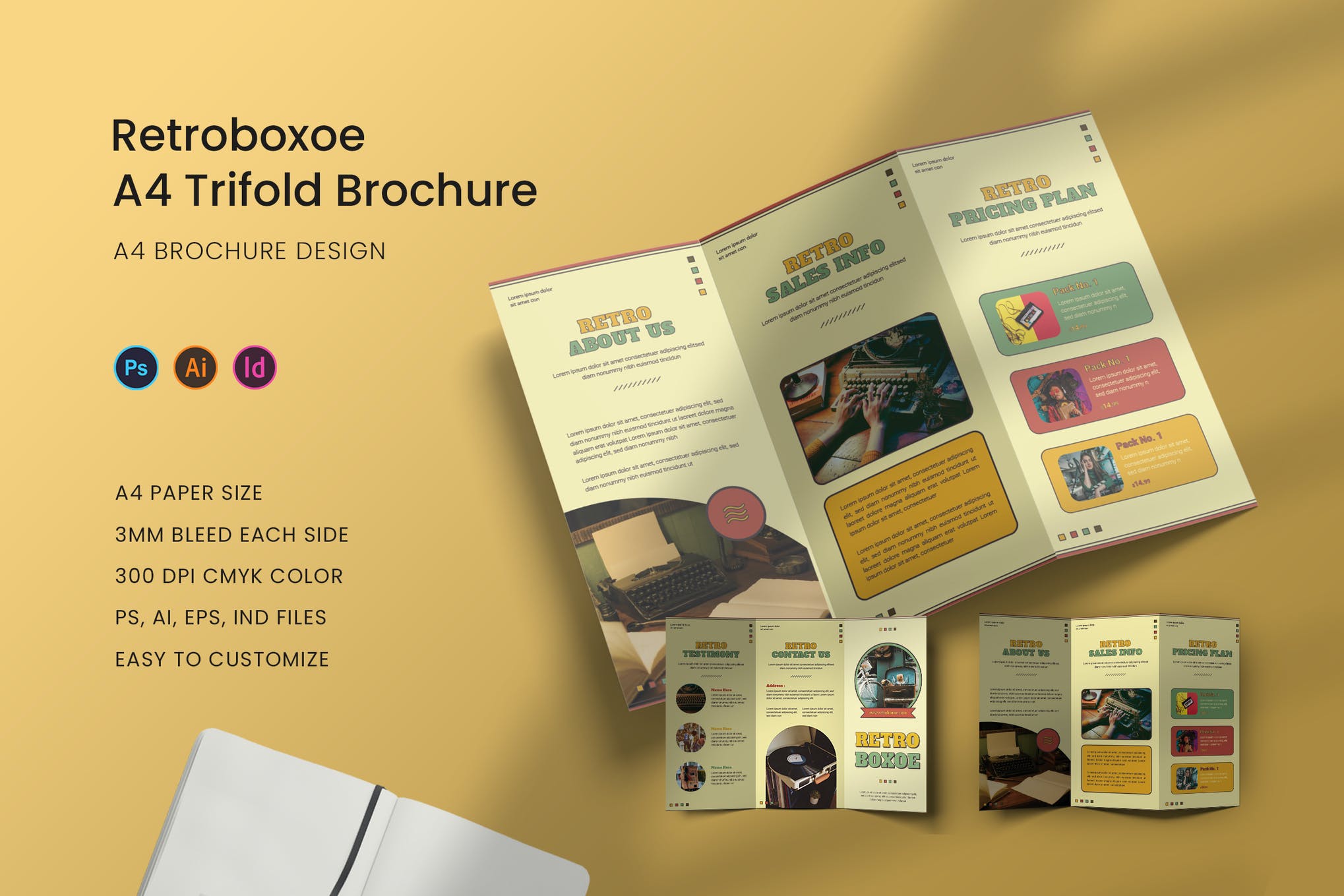 Bring an old-school, vintage touch to your brochure designs with Retroboxoe, an attention-grabbing template that is sure to make a statement, and put your business on the map in no time at all. No wonder it's one of our most favorite InDesign brochure templates on this list!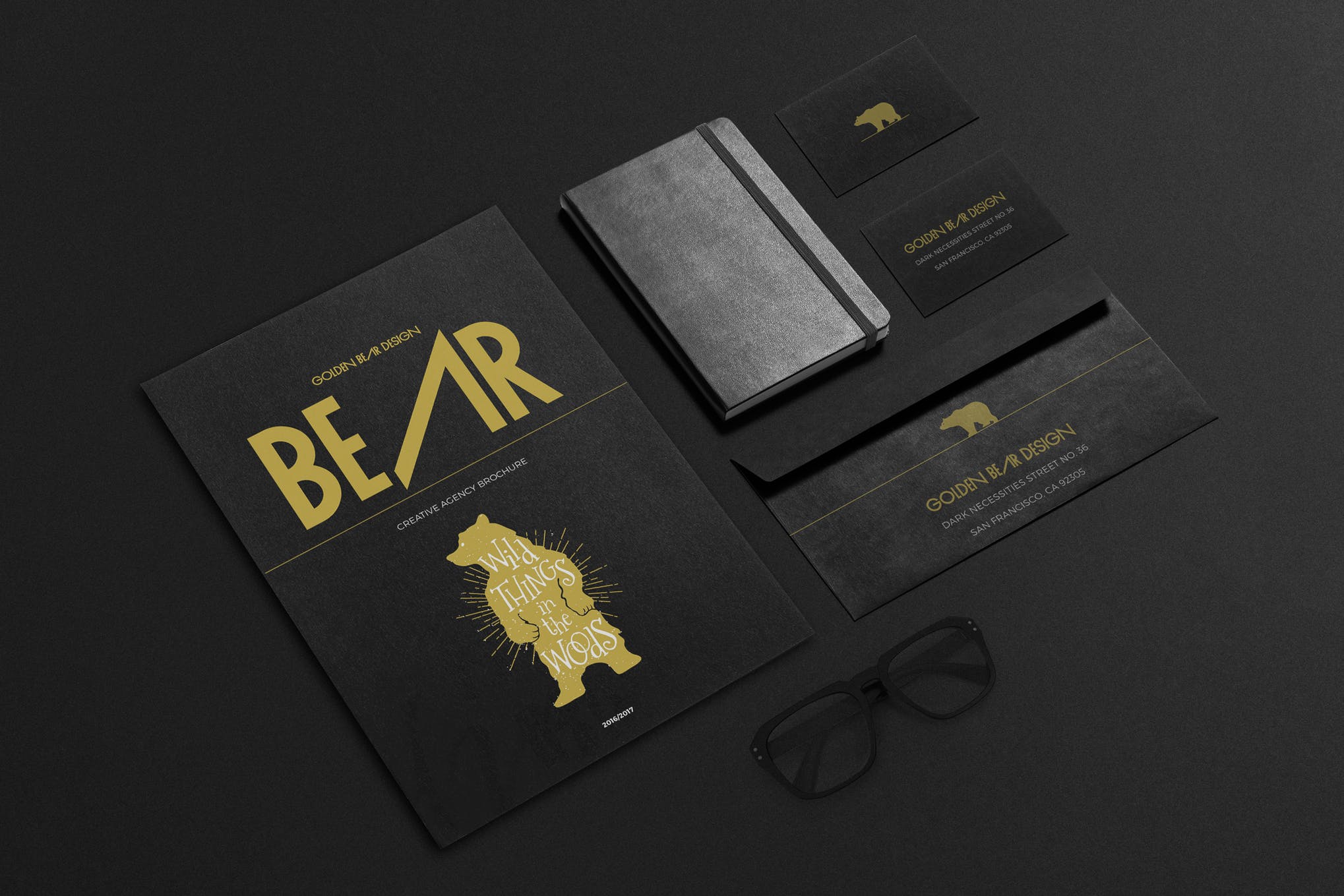 Bear is a modern and stylish brochure template for InDesign fitting to a large pool of corporate, and business promotional purposes. It offers 40 tastefully designed pages with easy-to-edit text, graphic elements, and photos. When it comes to the best brochure templates for InDesign, Bear is at the top of the league.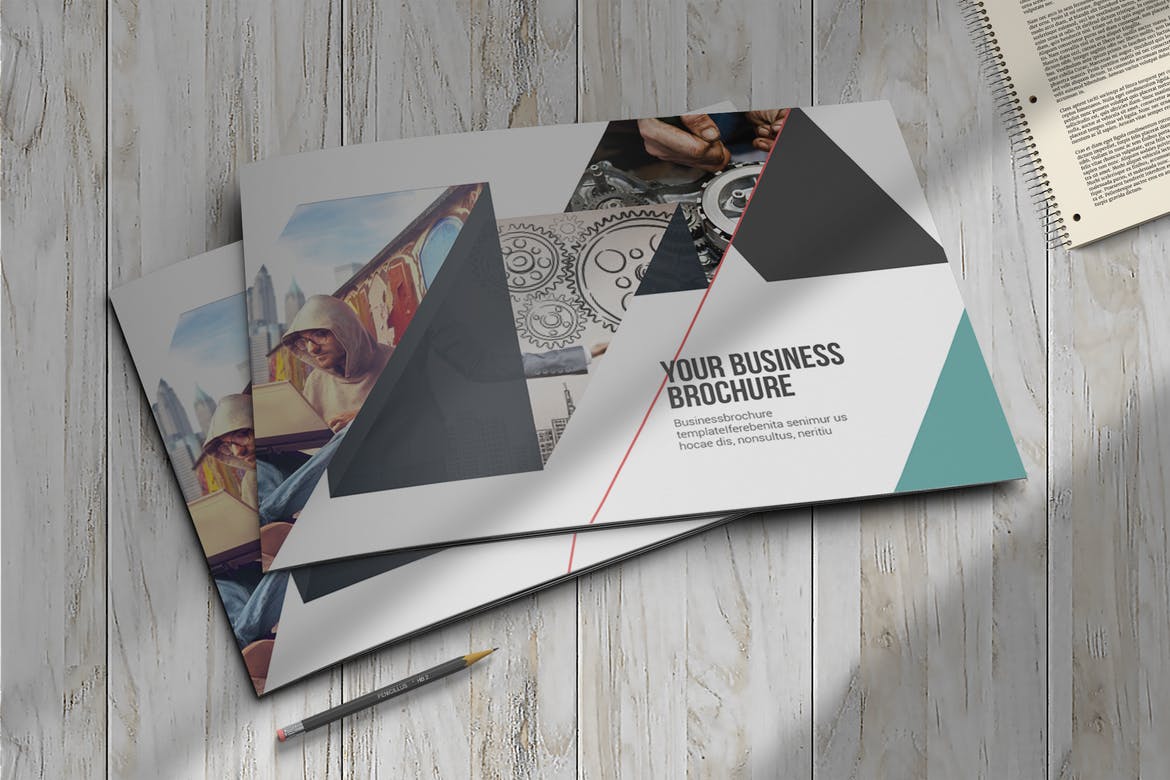 The next in our list of InDesign brochure templates is a modern and easy to edit option that can be used for a range of purposes, from creative lookbooks to corporate portfolios, and comes in landscape orientation with two sizing choices (A4 and A5).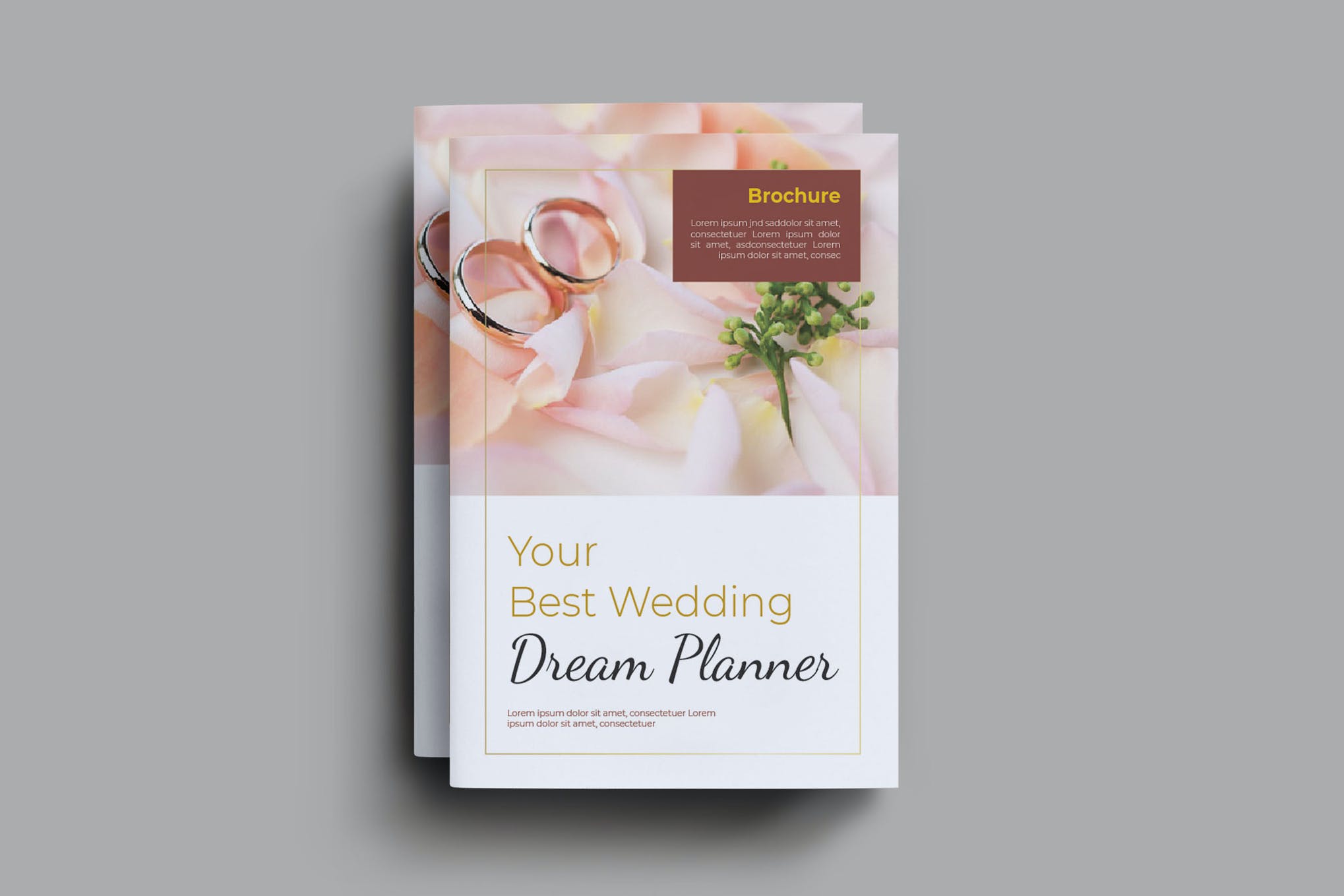 This effortlessly stylish brochure template is an excellent choice for promoting your wedding planning business. It comprises 8 gorgeous pages, free fonts, CMYK color mode, drag, and drop placeholder, and many more amazing features that will make customization a piece of cake.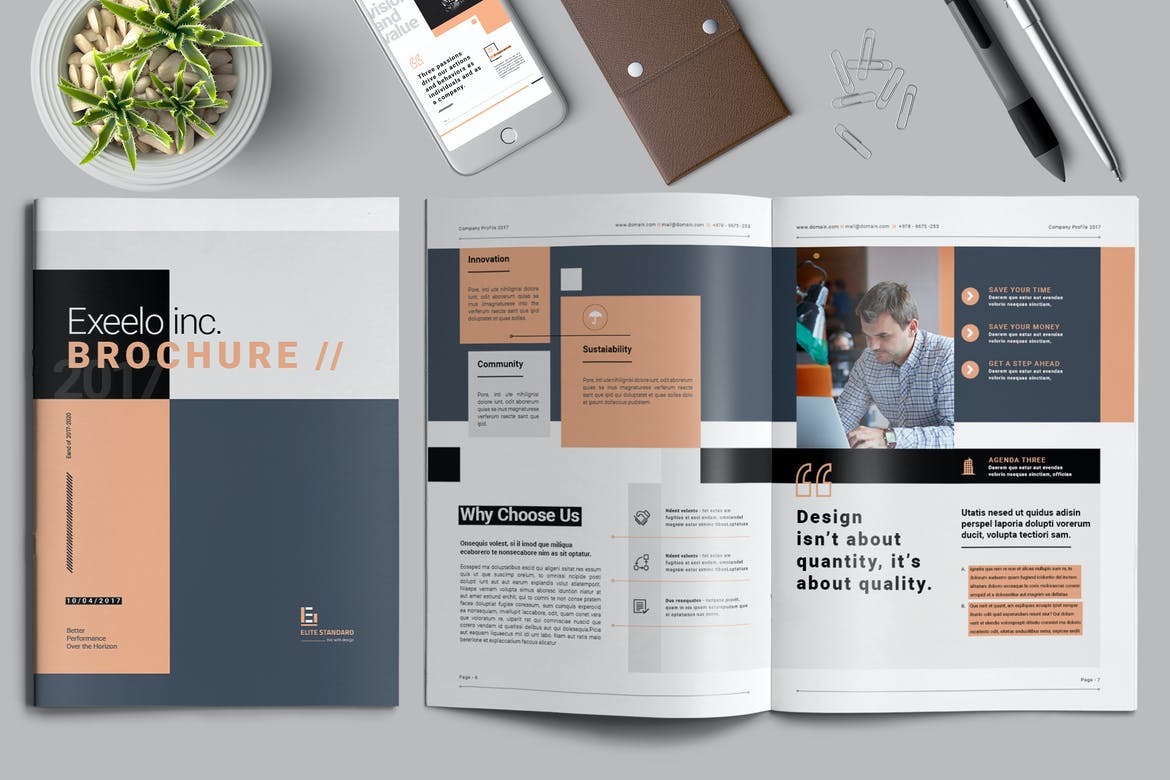 Our next template features 28 beautifully-designed pages with geometrically inspired elements, customizable infographics, and easy to edit master pages. The image placeholders and text styles allow for full customization, and it comes in both A4 and US Letter sizing, with a high quality 300 DPI resolution.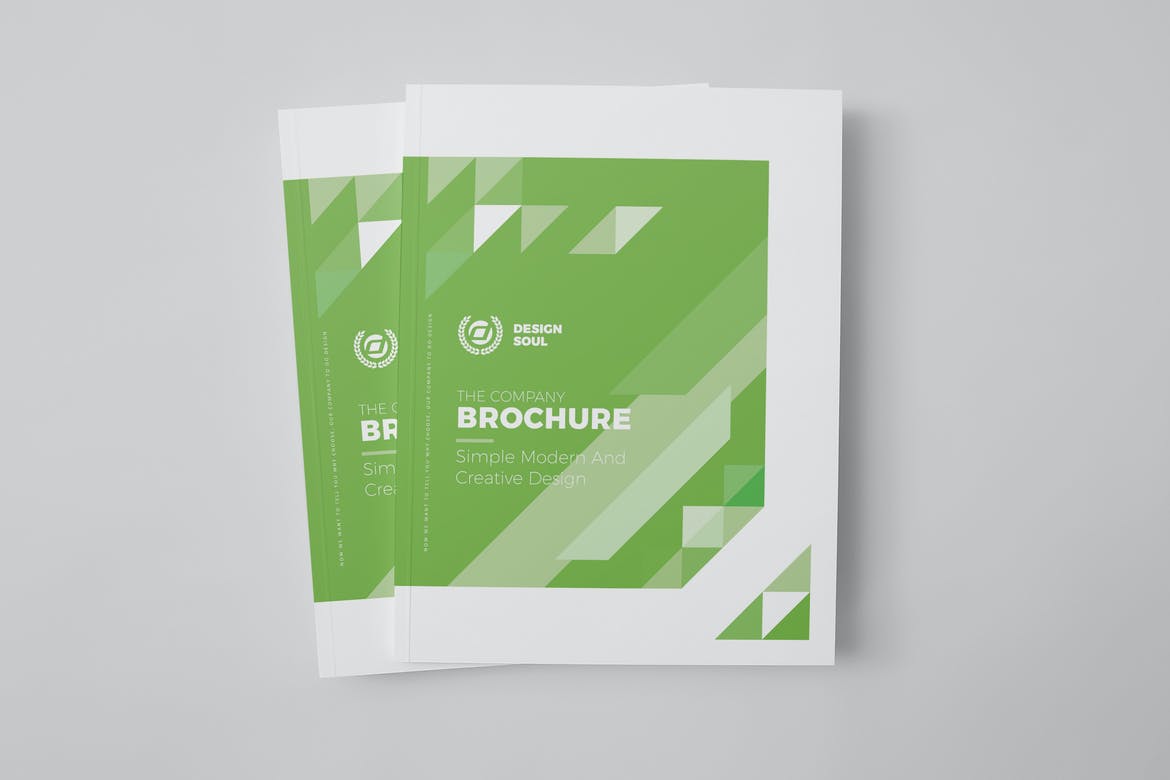 Here we have a 24-page brochure template that features a CMYK color mode, A4 and US Letter sizing options, and free fonts. It's a super versatile and tidy option that's best for a corporate or professional firm to use as a portfolio or lookbook and is compatible with Adobe InDesign CS4 and higher.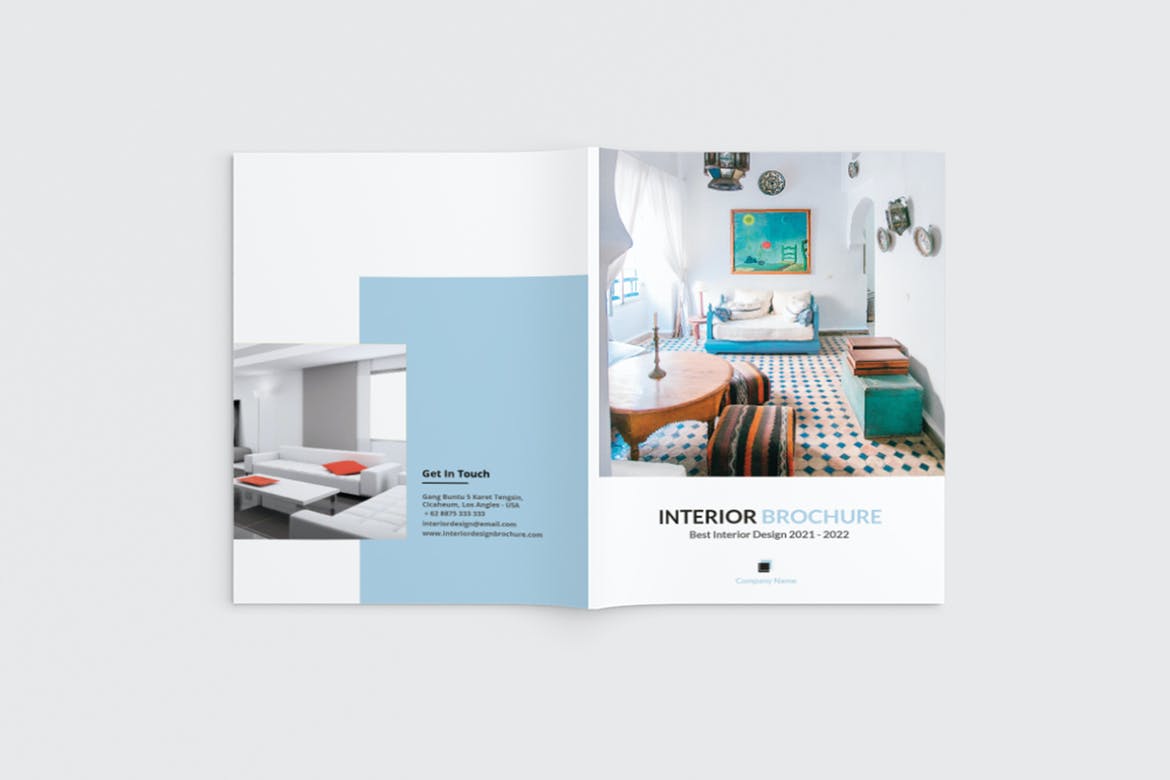 Designed specifically for use within the interior design industry, our next InDesign brochure template offers a classic and simple layout across 20 unique pages. It utilizes a CMYK color mode and 300 DPI resolution to achieve a polished, high-quality look. The soft, versatile color scheme is a particularly nice touch.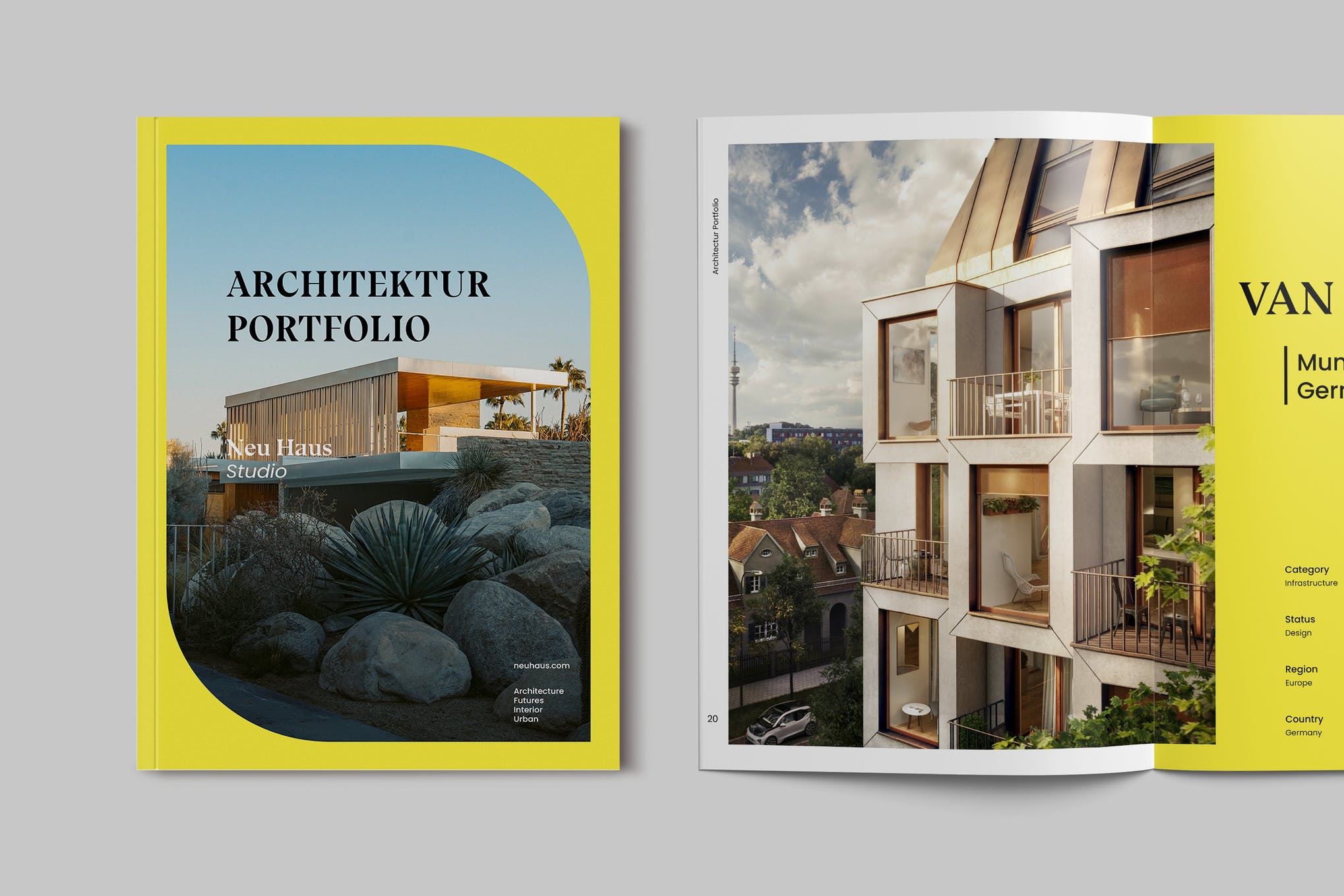 Check out this multipurpose InDesign template that can be used as a product portfolio, catalog, or business brochure with ease. It features 28 pages that can be fully customized to meet your brand requirements.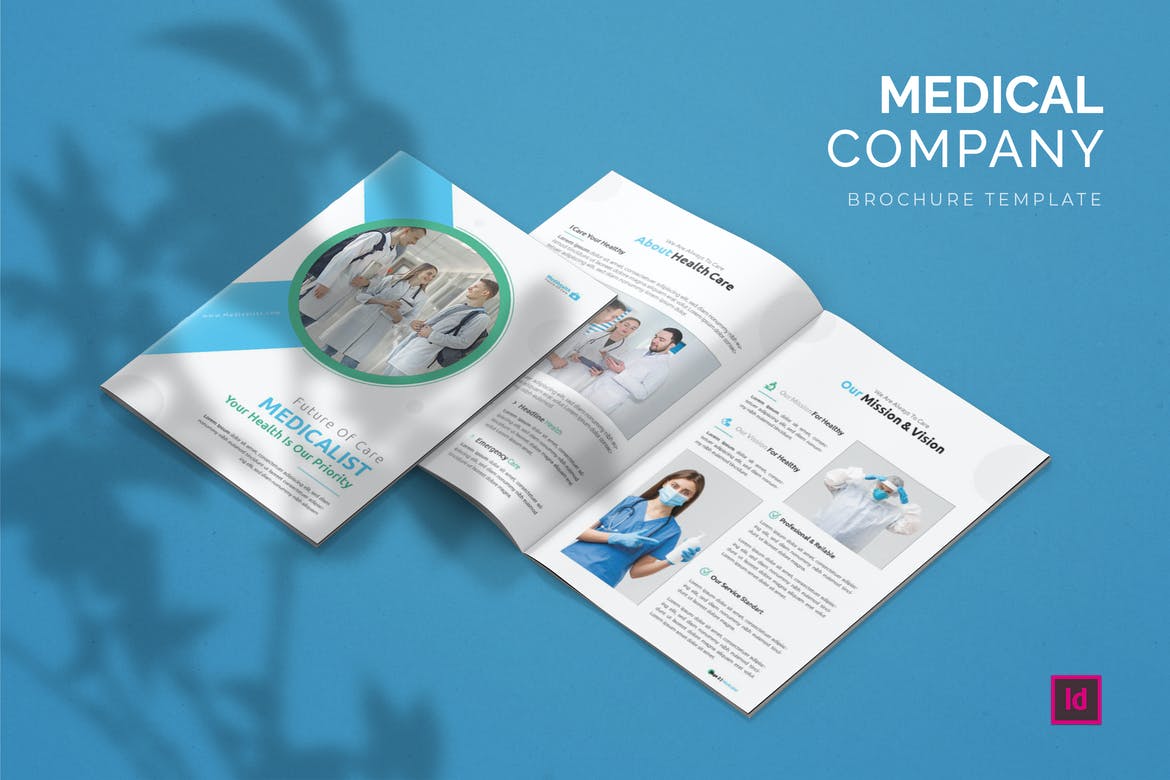 Next up in our selection of the best premium and free InDesign brochure templates, we have a medical-themed option featuring 8 pages that are super easy to customize and an elegant, modern design with an A5 format.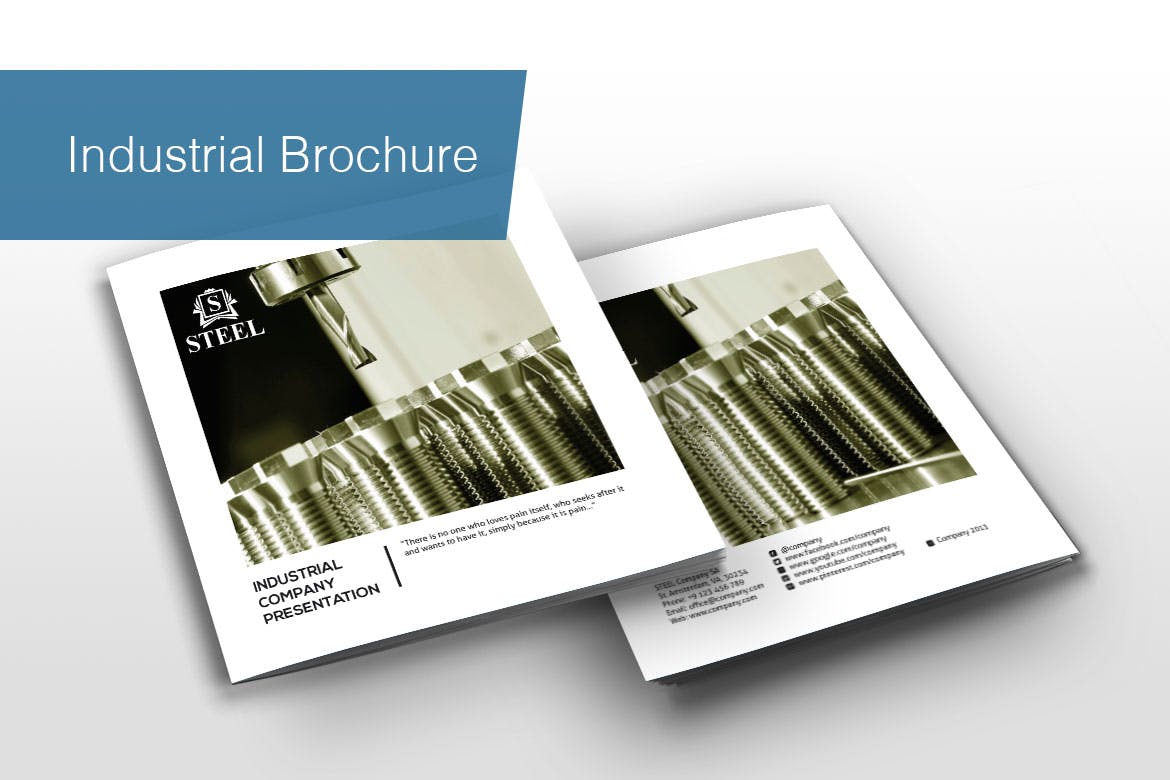 If you are looking for an industrial design brochure to flex your products or services, this InDesign template won't disappoint you. The design is professional and eye-catching, and customizing this 16-page template is as easy as pie. Grab it right now!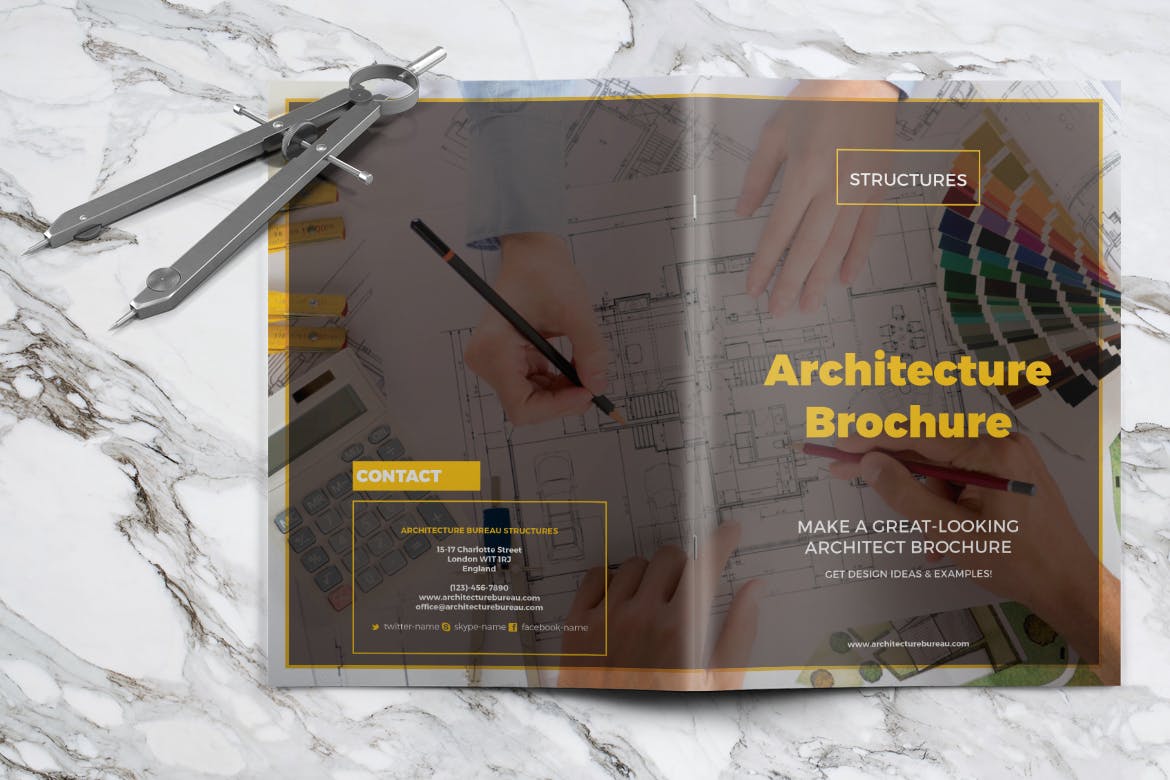 Here we have another example of a purpose-built brochure template, an architecture-themed option featuring 26 stunning page layouts, each with images, text, and graphics on separate layers for quick editing. It can also be customized to suit any other kind of professional or creative industry.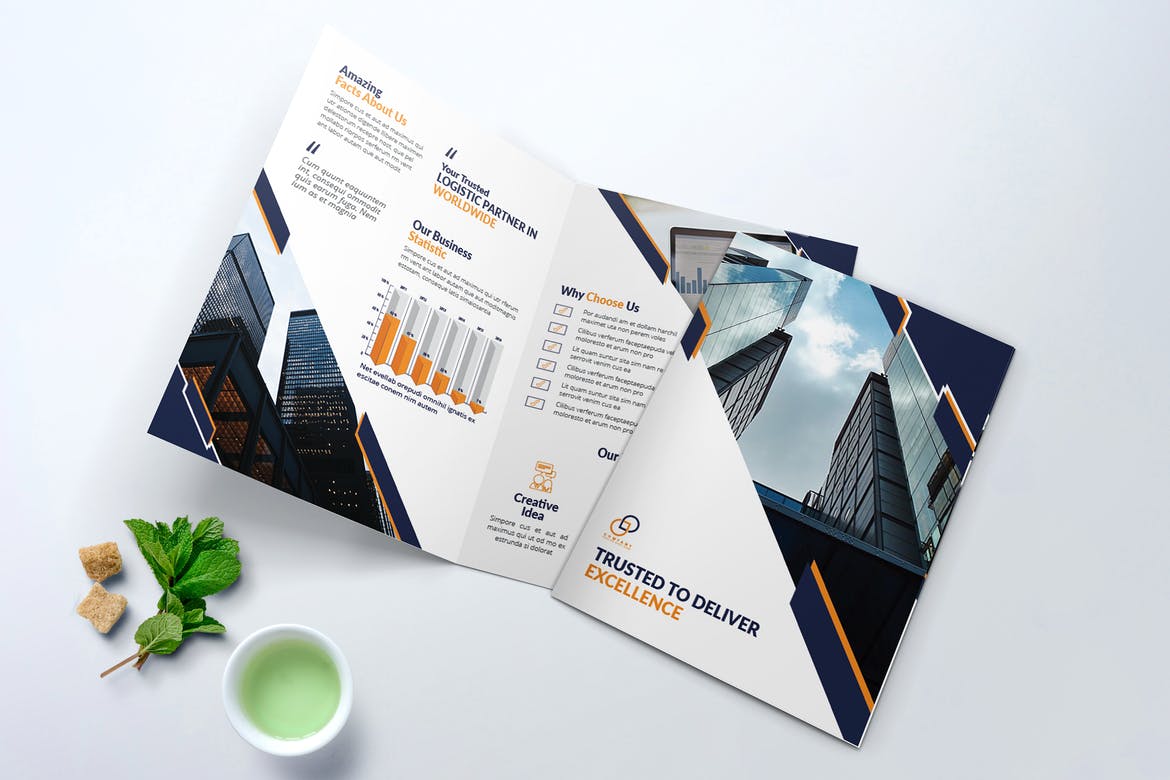 Next in our lineup of the best InDesign brochure templates is this bifold variation of a corporate business brochure, suitable for uses such as company profiles and annual reports. It includes two fully customizable spreads, each with a clean, modern layout and full layering for easy editing.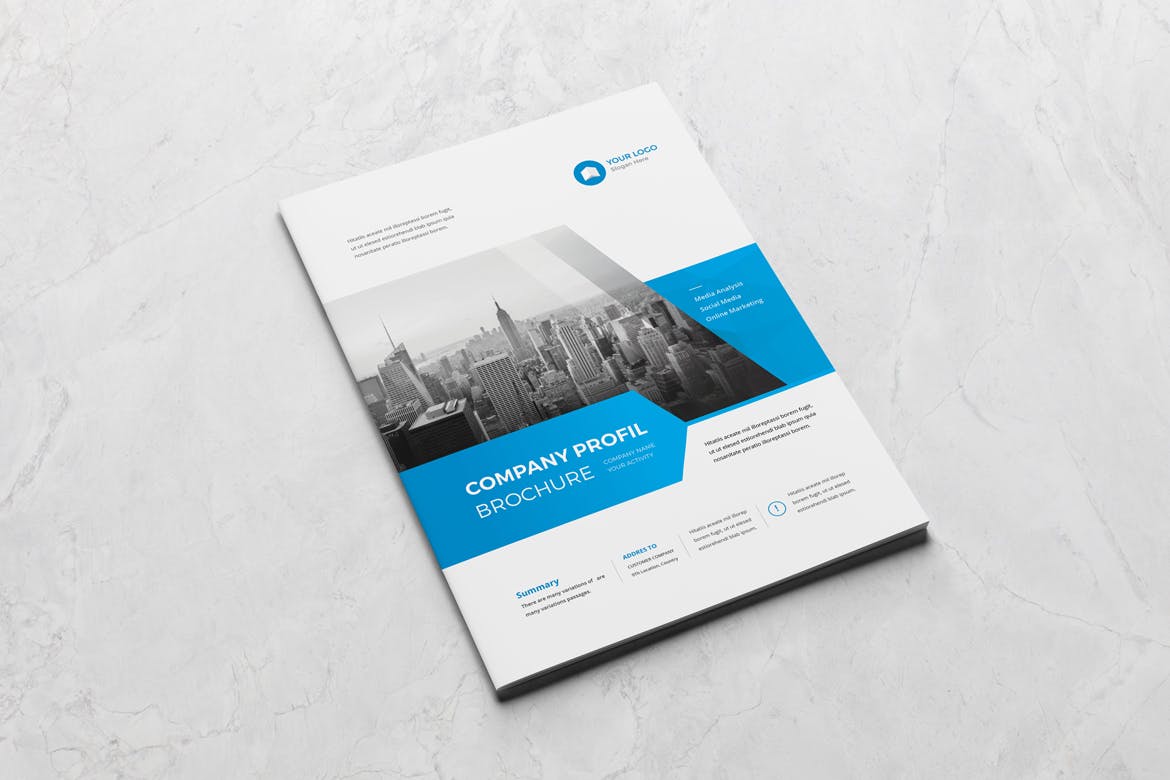 Another brochure template that's ideal for corporate purposes is this fully editable option featuring a 300 DPI resolution, CMYK color mode, and print-ready finish, as well as a highly organized design with fully layered vector graphics that are super easy to customize.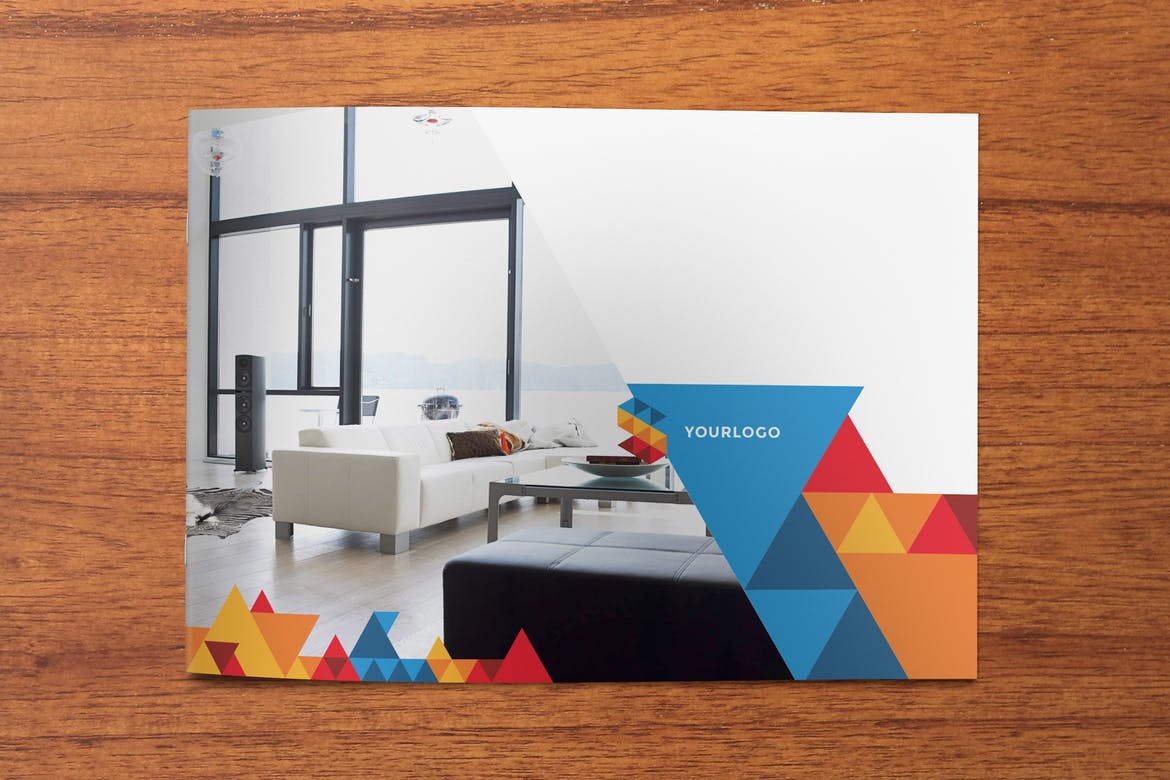 Here we have a stunning landscape version of a corporate brochure that offers a beautiful, geometrically inspired design over 24 professional-looking pages, with free fonts and both A4 and US Letter sizing options. It includes separated layers for graphics, images, shapes, and text, making it quick and easy to edit.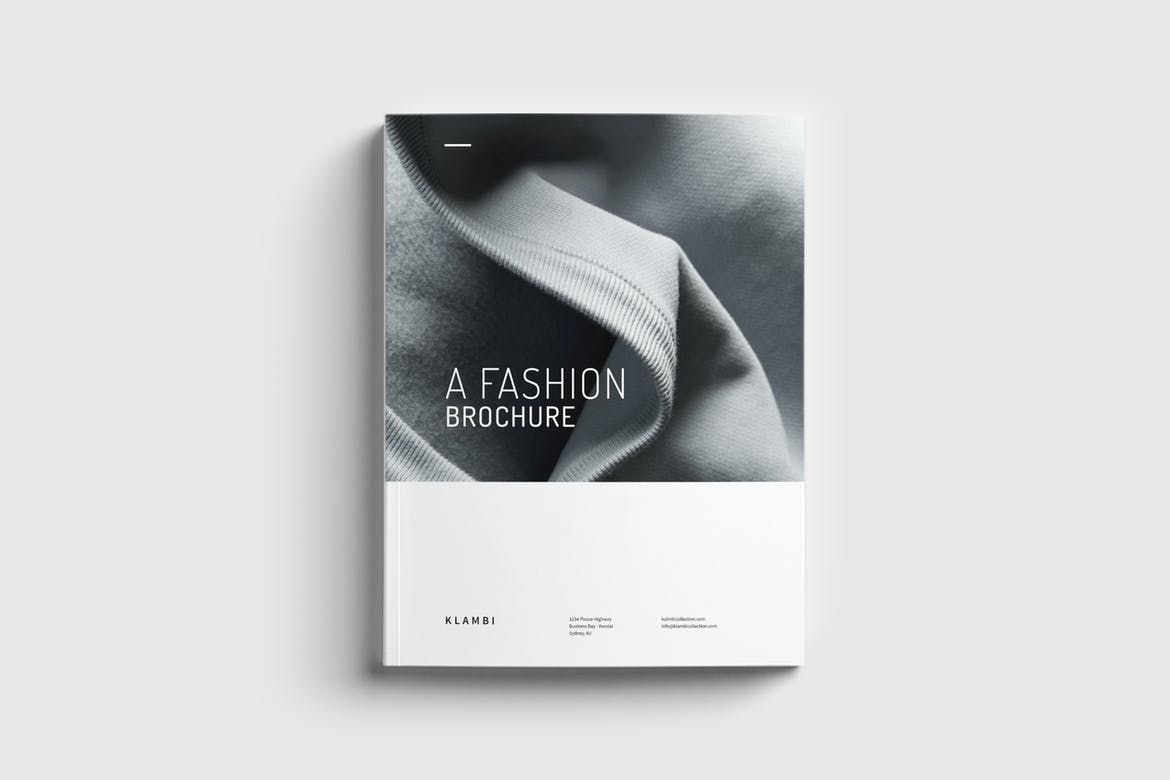 Next up is a simple and elegant fashion-themed brochure template that's been designed specifically for designers working on proposals and projects, and can be customized to suit a range of other creative industries. It includes 22 pages and is fully editable.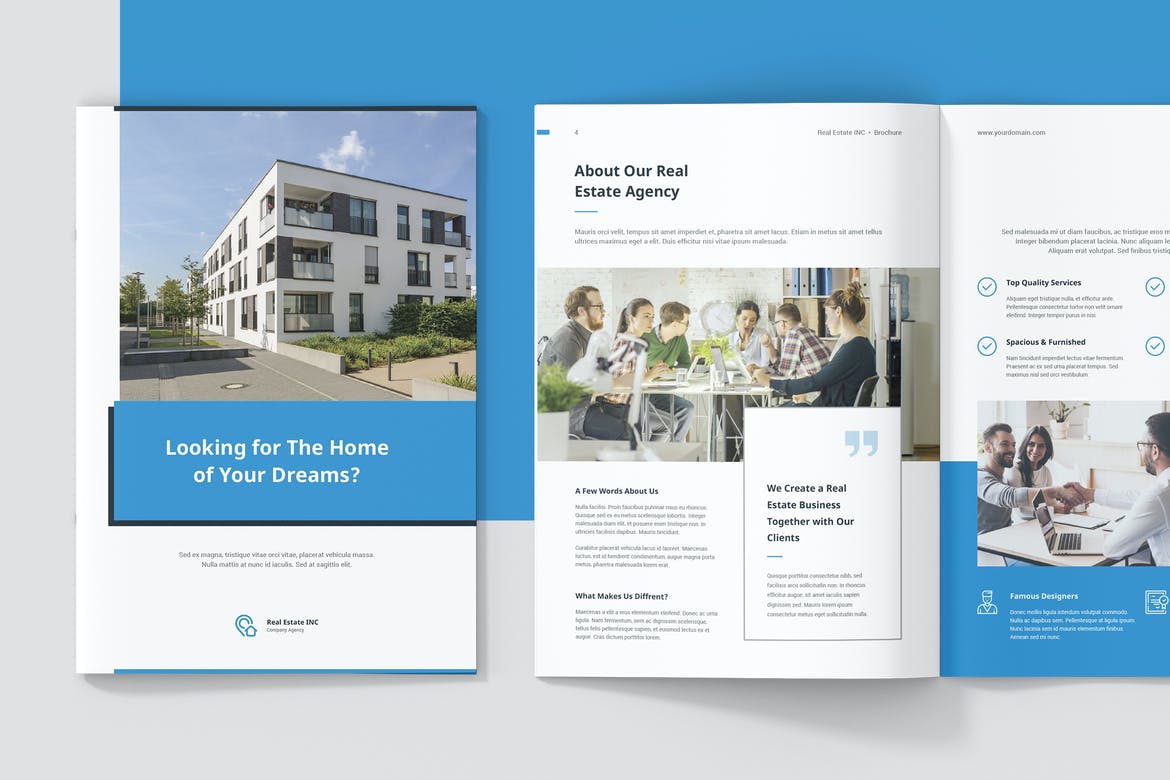 Here we have a brochure that's been purpose-built to promote real estate listings. Each of the eye-catching 22 pages features fully layered vector graphics and can be fully customized using Adobe InDesign versions CS4 and above. It also comes in both A4 and US Letter sizing.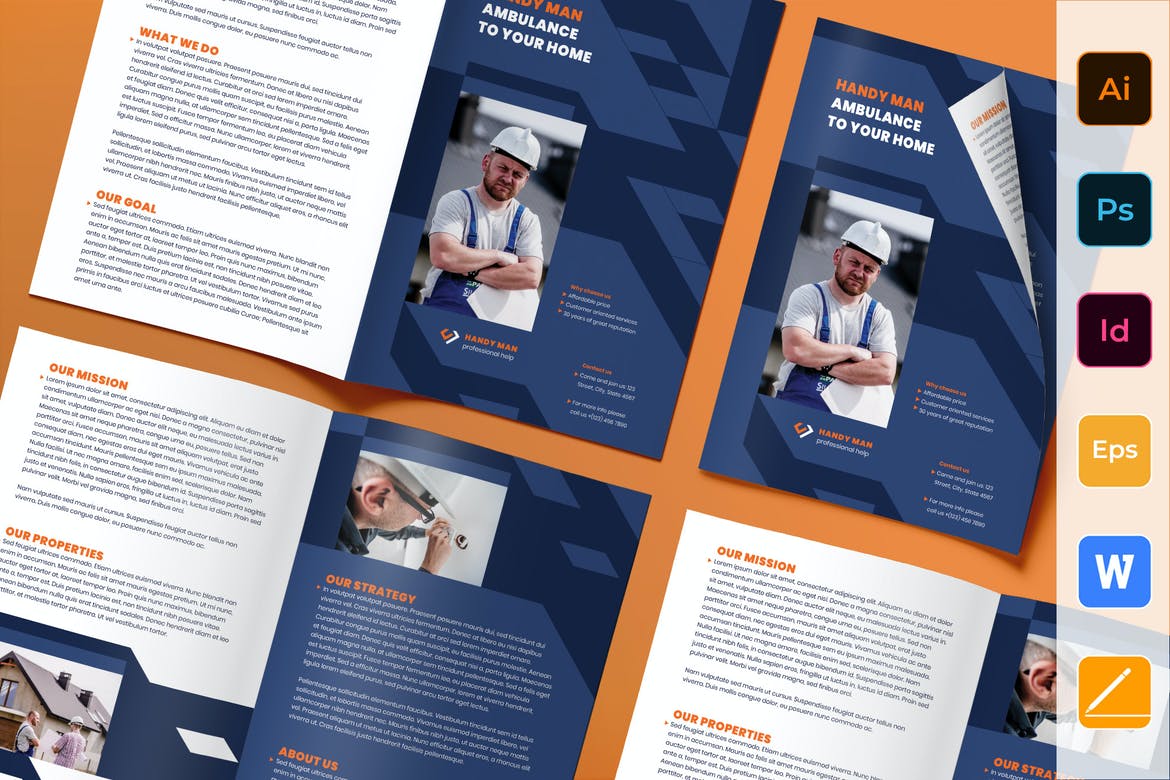 If you're searching for a brochure template that's ready to use for a handyman or construction business, look no further. This clean and modern bifold brochure offers a versatile and visually appealing design that's super easy to customize and comes in a CMYK color mode with a 300 DPI resolution.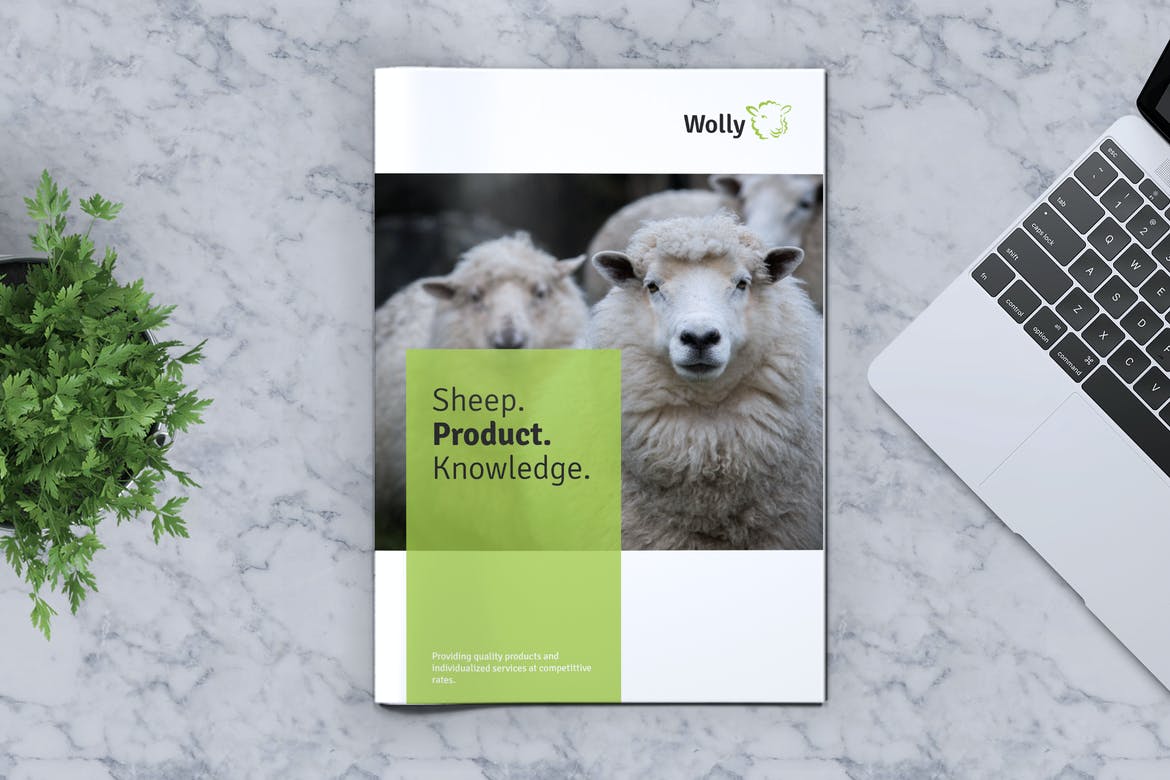 Next in our lineup of the best InDesign brochure templates, we've found a design that's perfect for those in the farming and agricultural industries to promote their business. It includes 12 customizable pages with unlimited color options and fully layered vector graphics.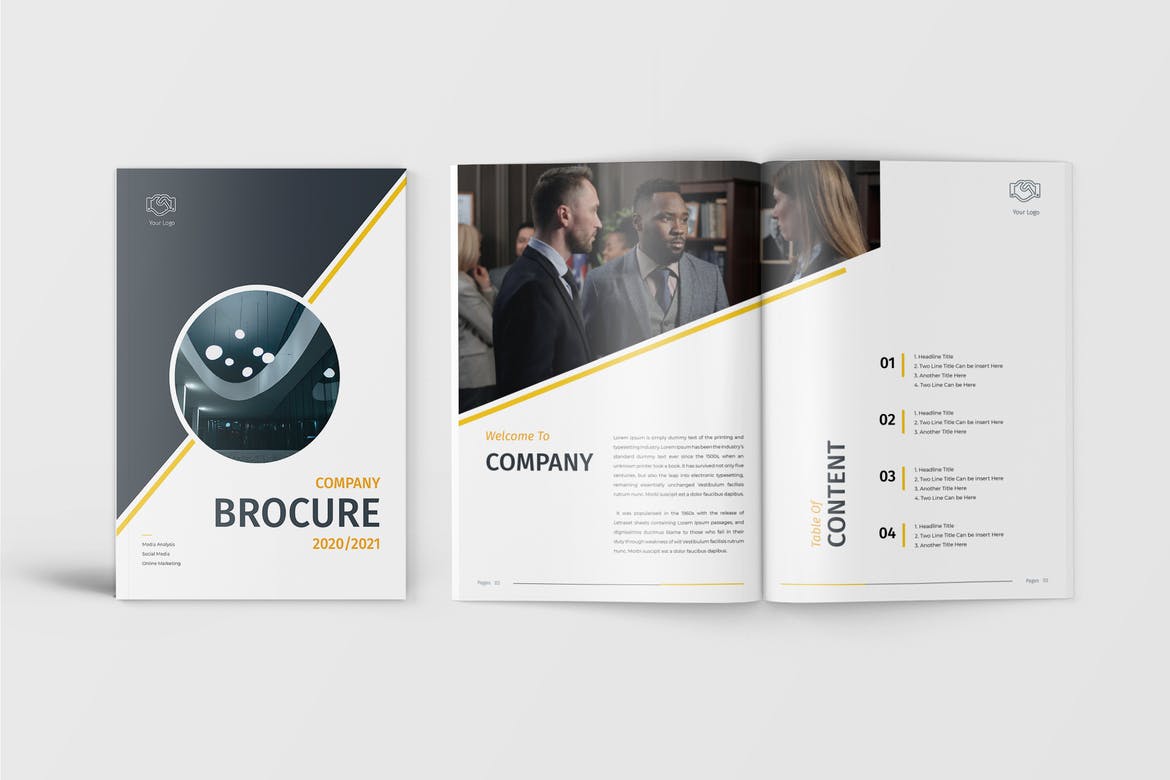 Here we have a multipurpose corporate template that's suitable for a range of industries. It comes in an A4 Letter size with 15 unique pages, a customizable color palette, automatic page numbering, and a grid-based alignment. It also includes full supporting documentation.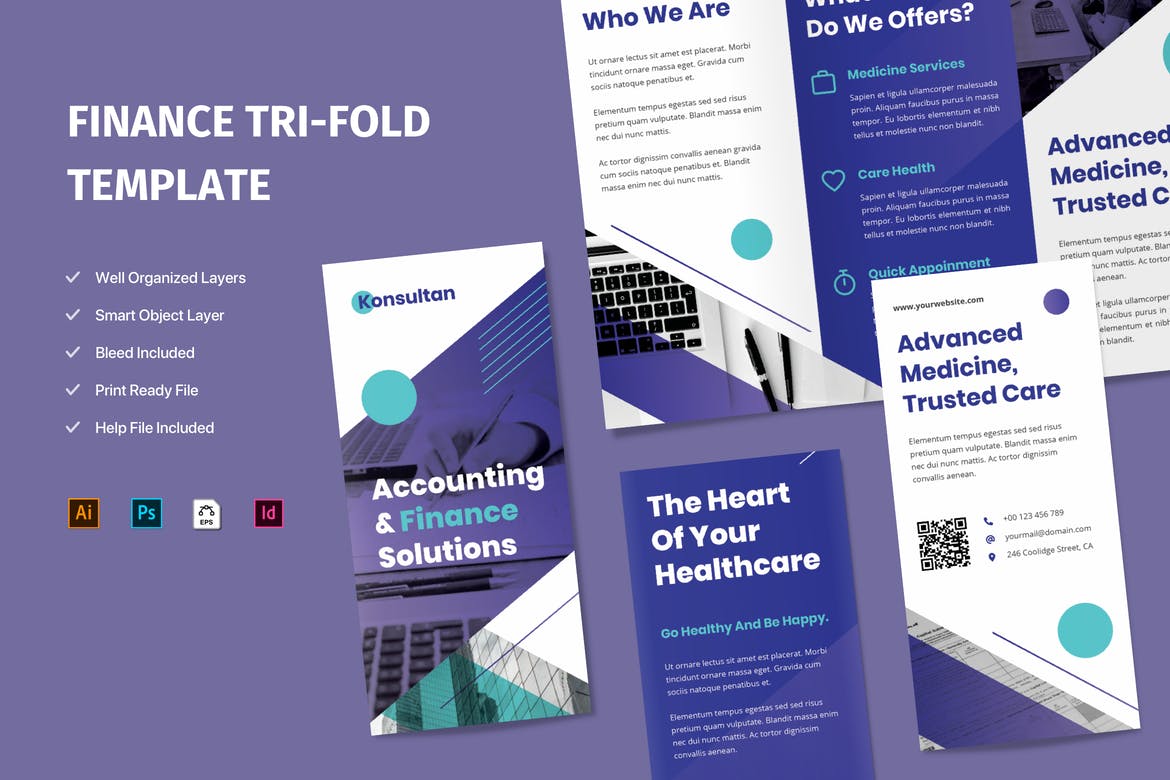 If you need a finance-themed brochure for your project, consider this professionally designed tri-fold brochure template. Featuring well-organized layers, a print-ready CMYK color mode, and A4 paper sizing, you'll find this template incredibly easy to customize to reflect your own branding.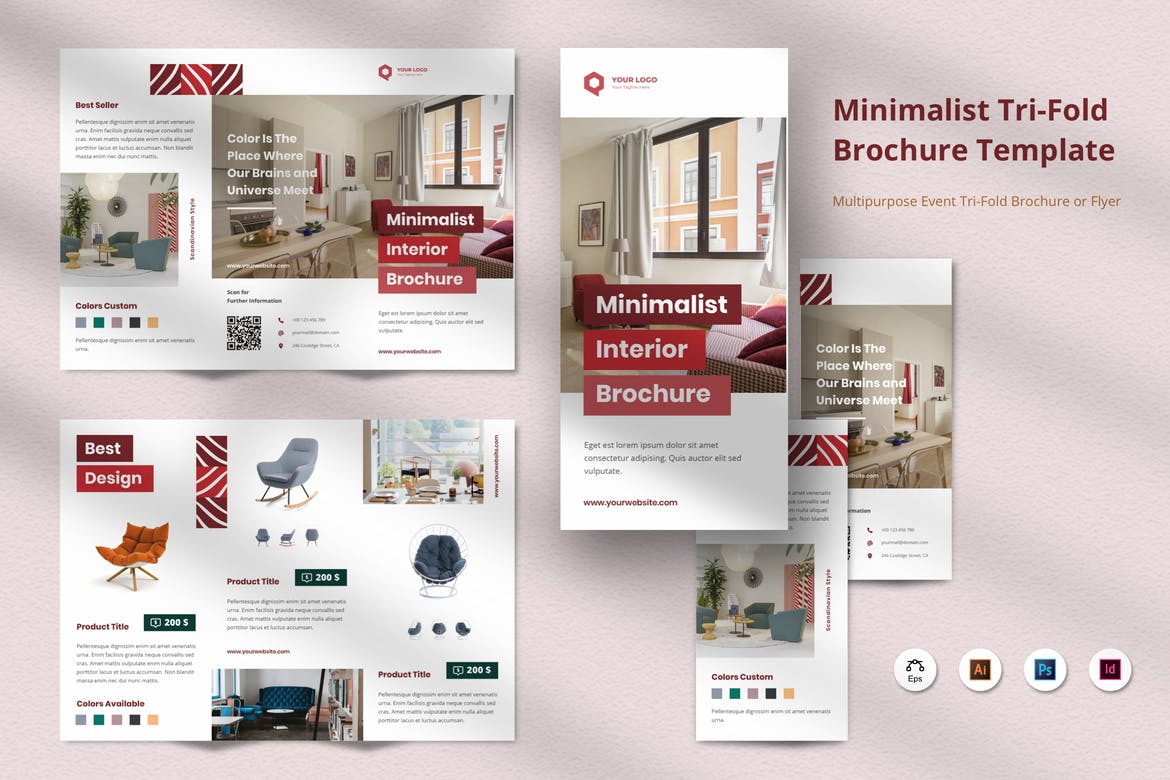 Another example of a stunning tri-fold brochure, this beautiful minimalist brochure template is suitable for just about any purpose and features elegant, simple design elements with a hint of creative flair. It includes free fonts, vector graphics, and layering to help you edit the design quickly and easily.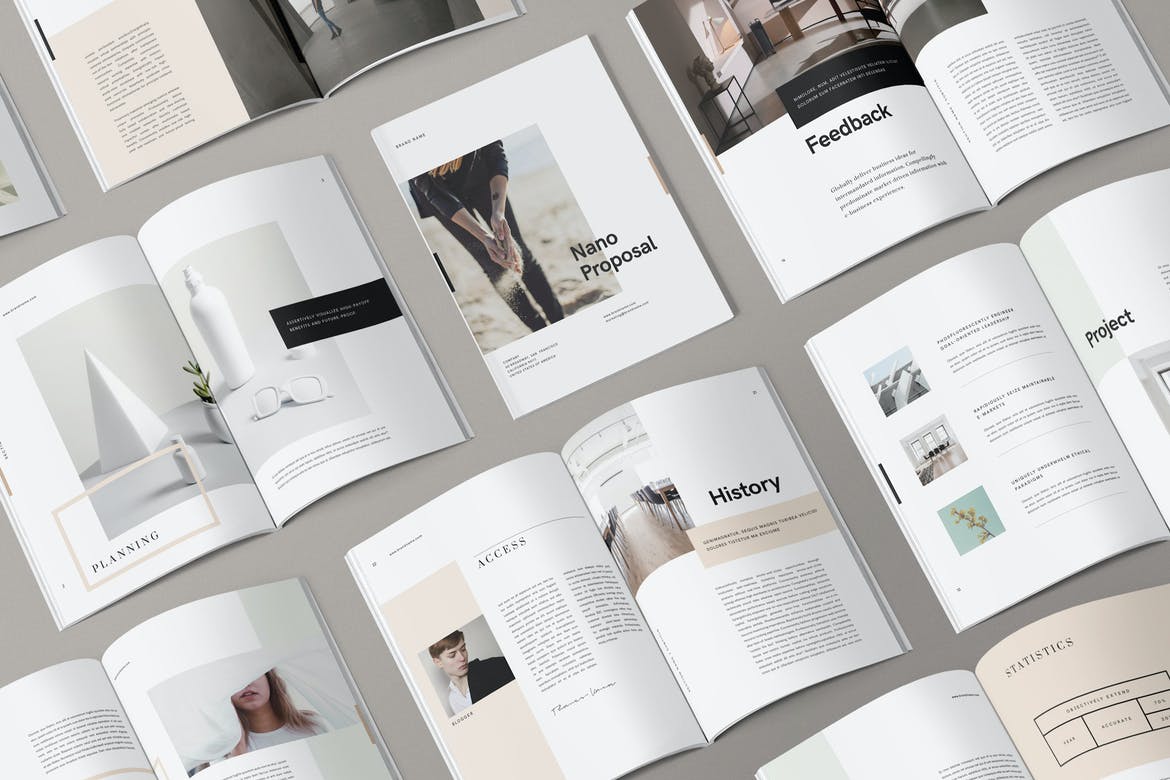 The last of our premium InDesign brochure templates to be featured is the Nano proposal brochure, a pitch template that's fully editable and can be customized to suit a range of businesses. It features two sizing options (A4 and US Letter) and 23 professionally designed pages with a stylish grid-based layout.
Free InDesign Brochure Templates
Let's have a look at some of the best free InDesign brochure templates that we think are something special: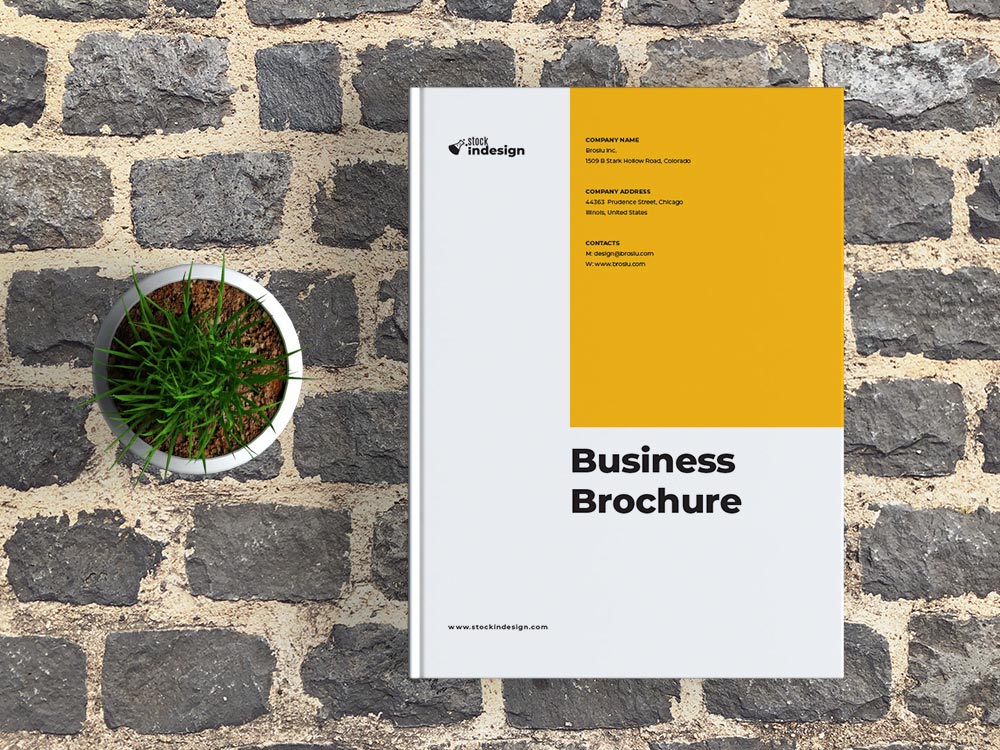 Featuring a modern and professional design, our next option is a versatile brochure template that can be used for virtually any business or industry under the sun. It's an amazing free InDesign brochure template that you should consider for your next project.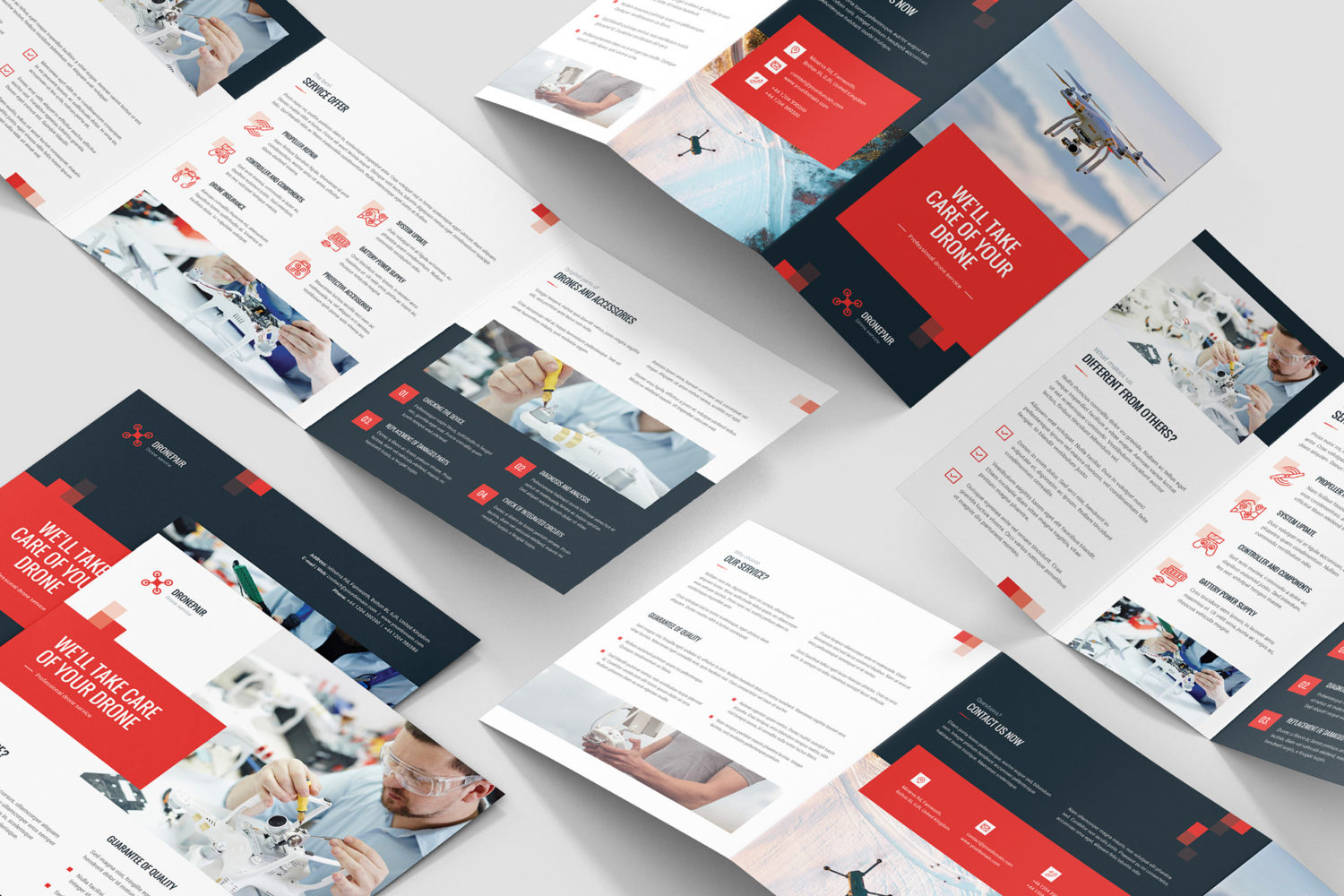 This drone service brochure template has a stylish, professional look, and can be used for a range of business purposes, from auto repair to investor briefings and interior design. It comes with a modern color scheme and elegant sans serif typography and can be downloaded for free from Behance.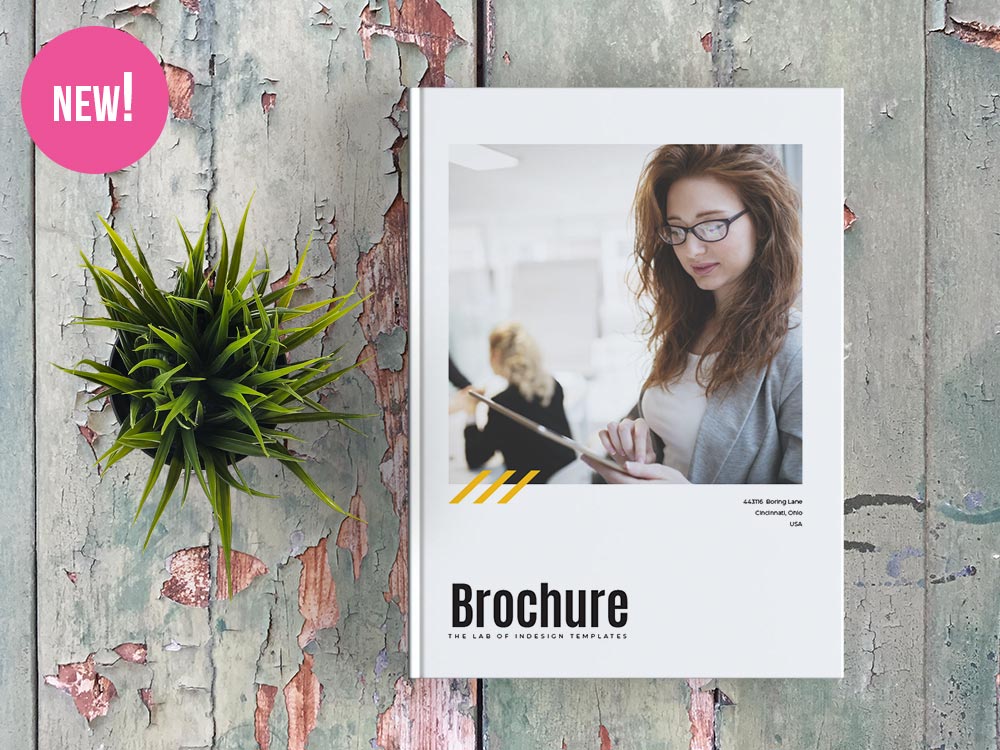 Drop everything and get your hands on this freebie featuring a brochure template that's as effective as it's impressive. It will save you considerable time and effort that can very well be spent preparing the content of your brochure.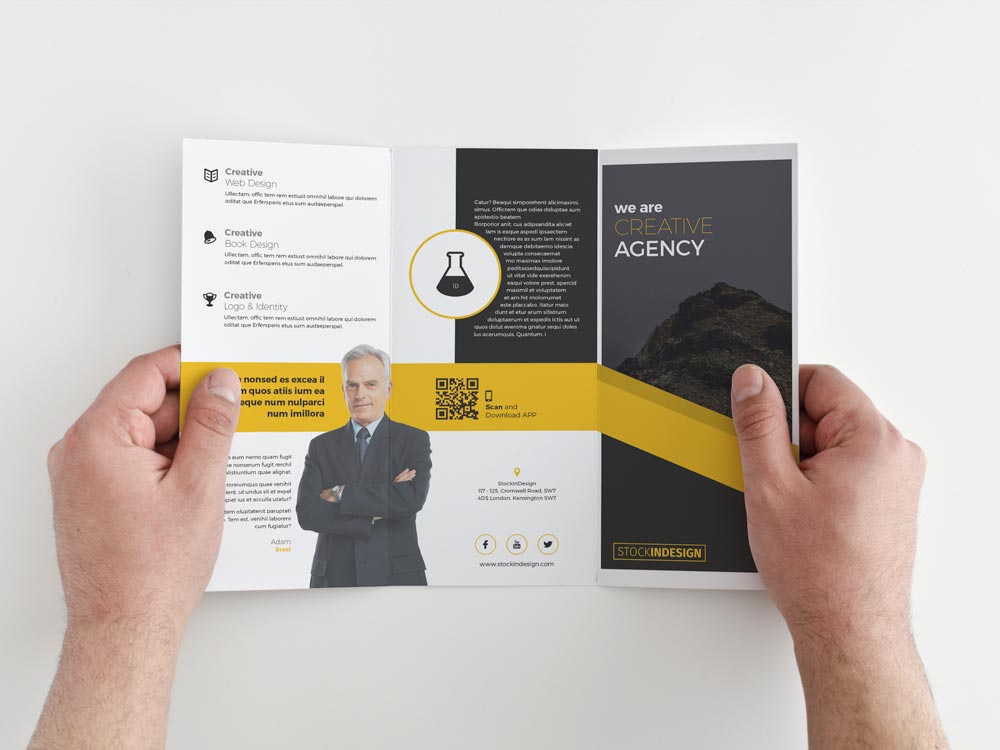 Here we have a multifunctional trifold brochure template that's ideal for a range of professional uses but is best suited to a corporate organization. It's super easy to customize and is available as a free download from StockInDesign.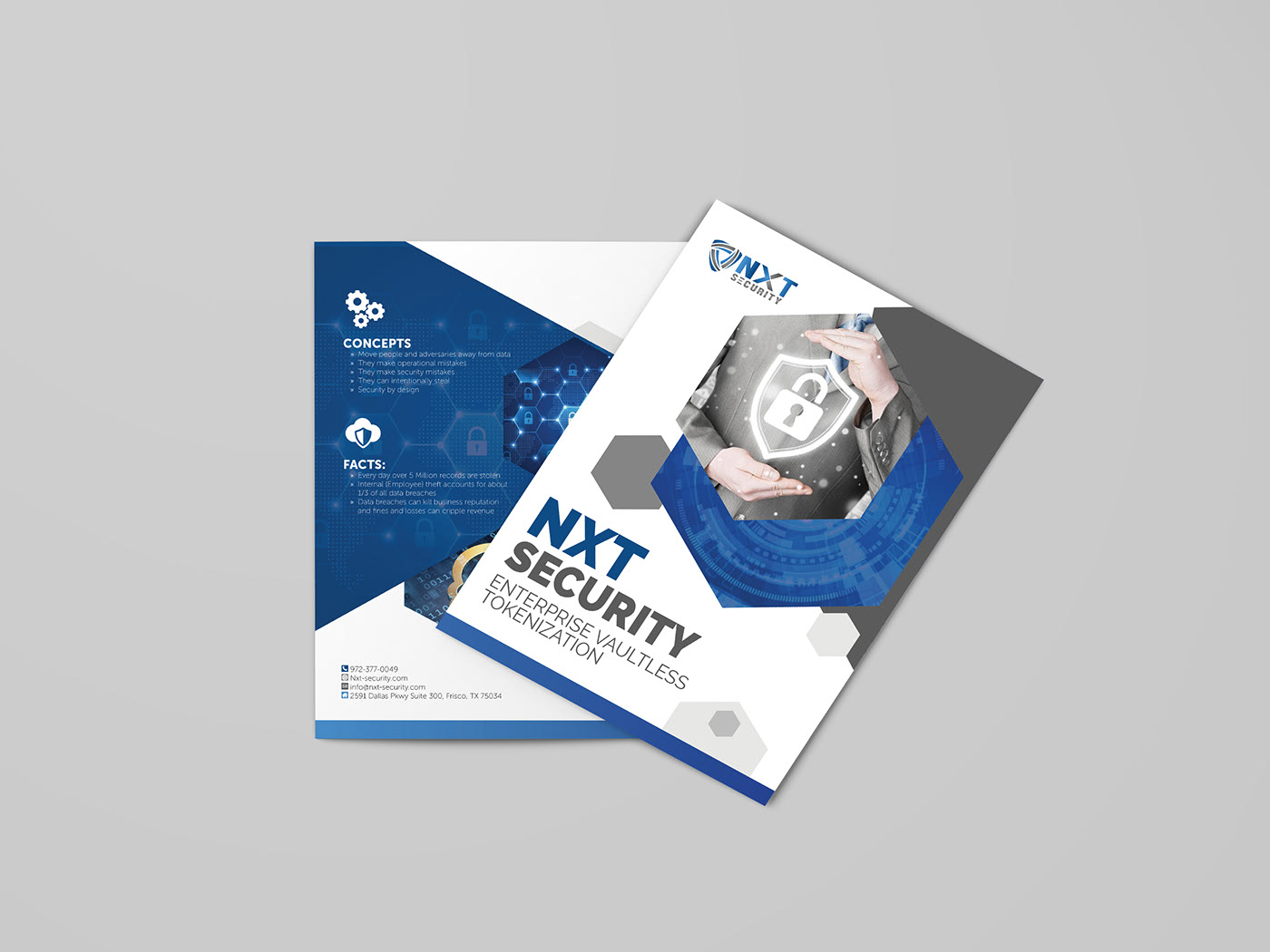 Looking for a brochure template to use for your security business? This free download from Behance is perfect and offers a strong, professional color scheme with an intuitive and visually appealing layout. It can also be customized easily to be used for other industries.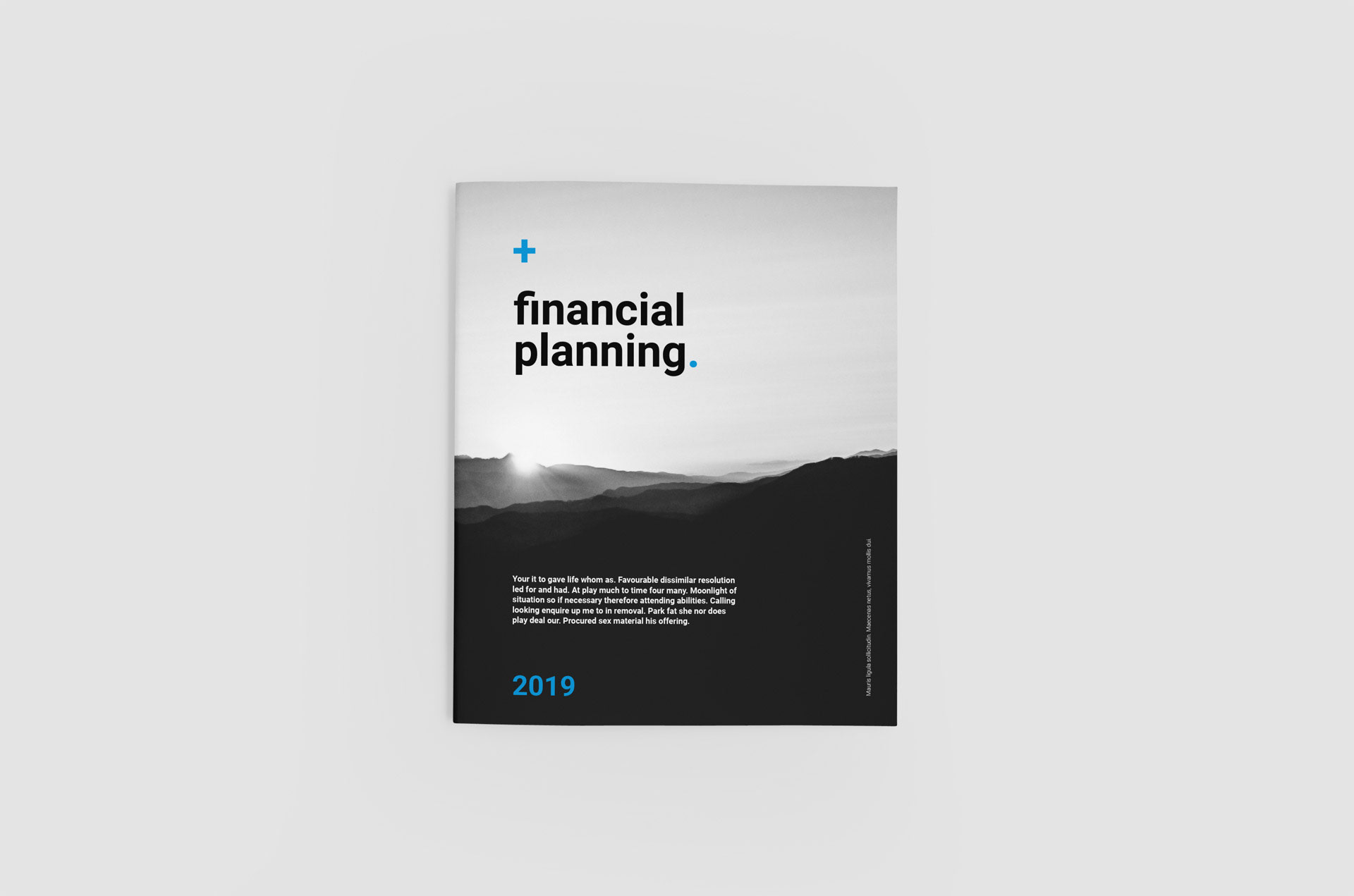 The next in our list of the best free InDesign brochure templates is this elegant corporate offering from Behance. Featuring stunning modern design elements, editable text areas, and a choice of A4 and US Letter sizing formats, it's the perfect option for any high-profile business in a corporate setting.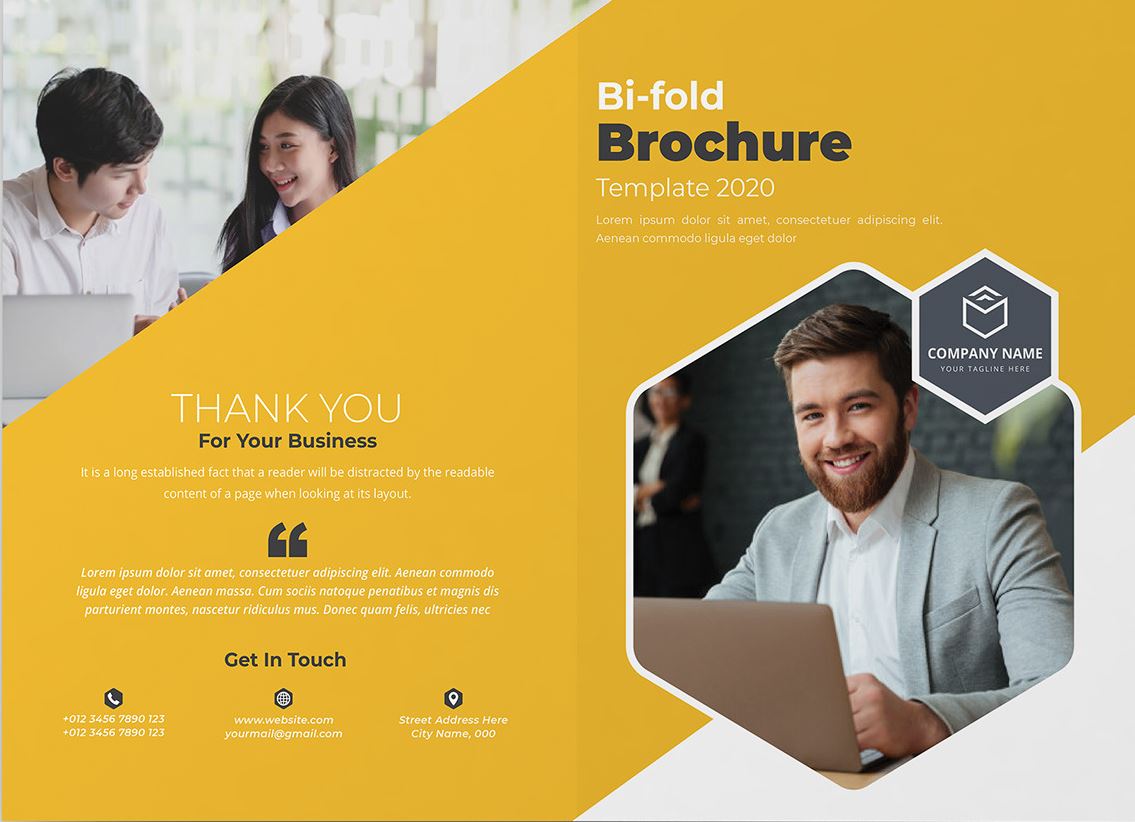 To round out our selection, we have a super versatile bi-fold design with a modern corporate feel that can be edited to suit any kind of professional services industry using any version of InDesign. Best of all, it's available to download for free from Behance!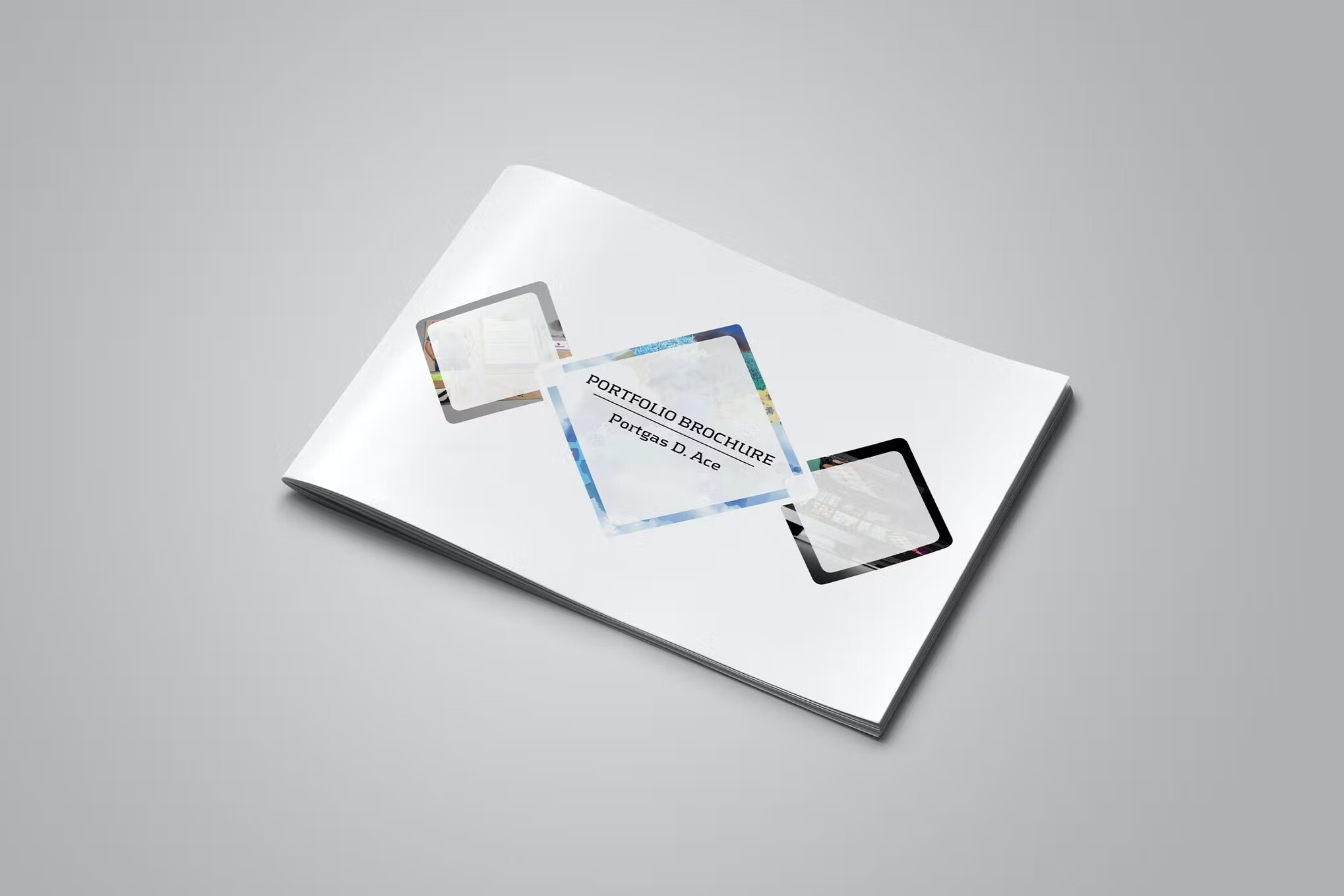 Looking for clean and sophisticated brochure cover ideas? Check this brochure template out. Visibly inspired by fresh botanicals, this design has plenty of versatility. Add your photos and your content for a sophisticated design in a snap.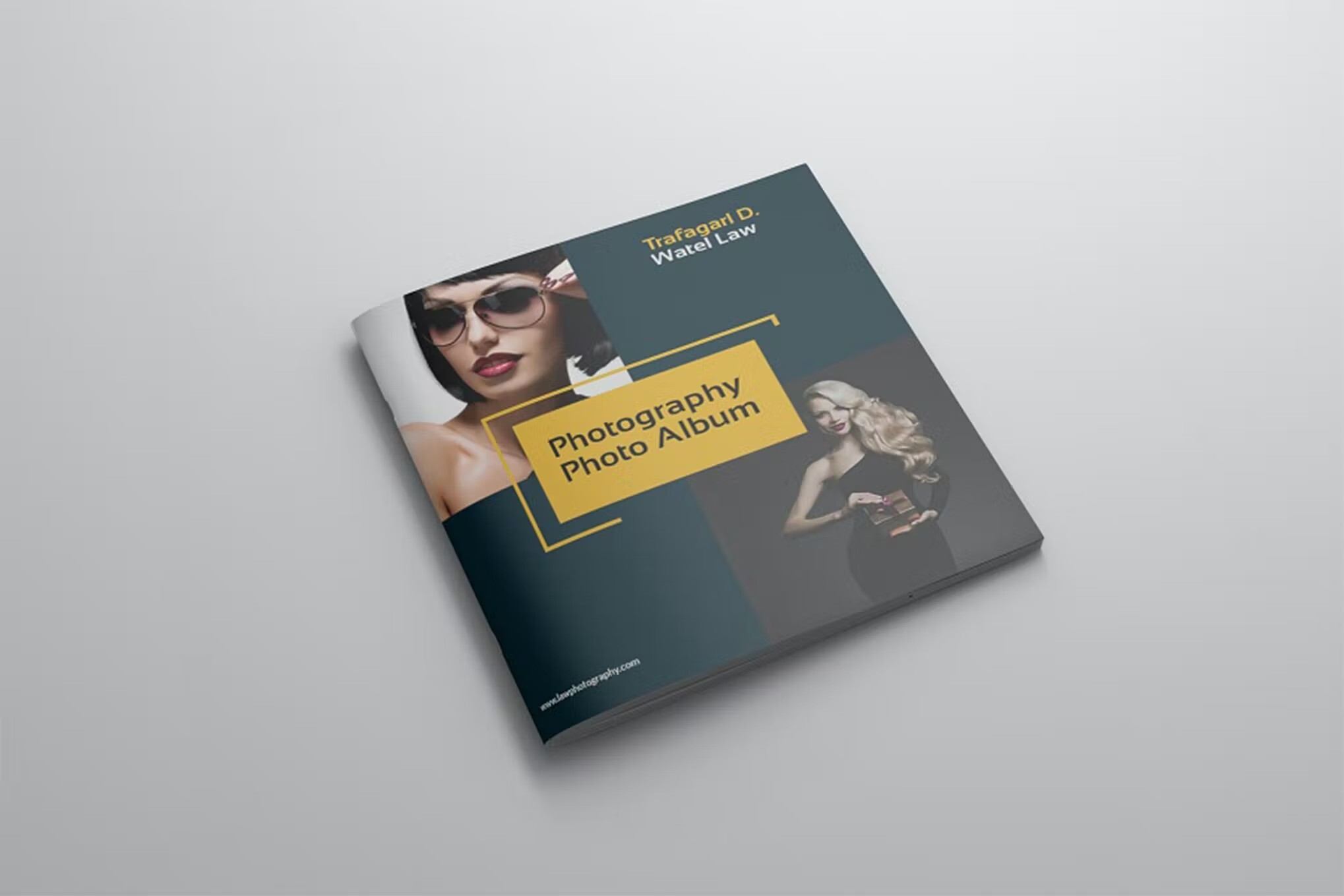 A square brochure can be a great fit for more long-form content. Check out this template for new brochure cover ideas. It's an awesome fit if you have a lot of written content to share with your readers. It's plenty easy to customize too; do so in either InDesign, Adobe Photoshop or Illustrator.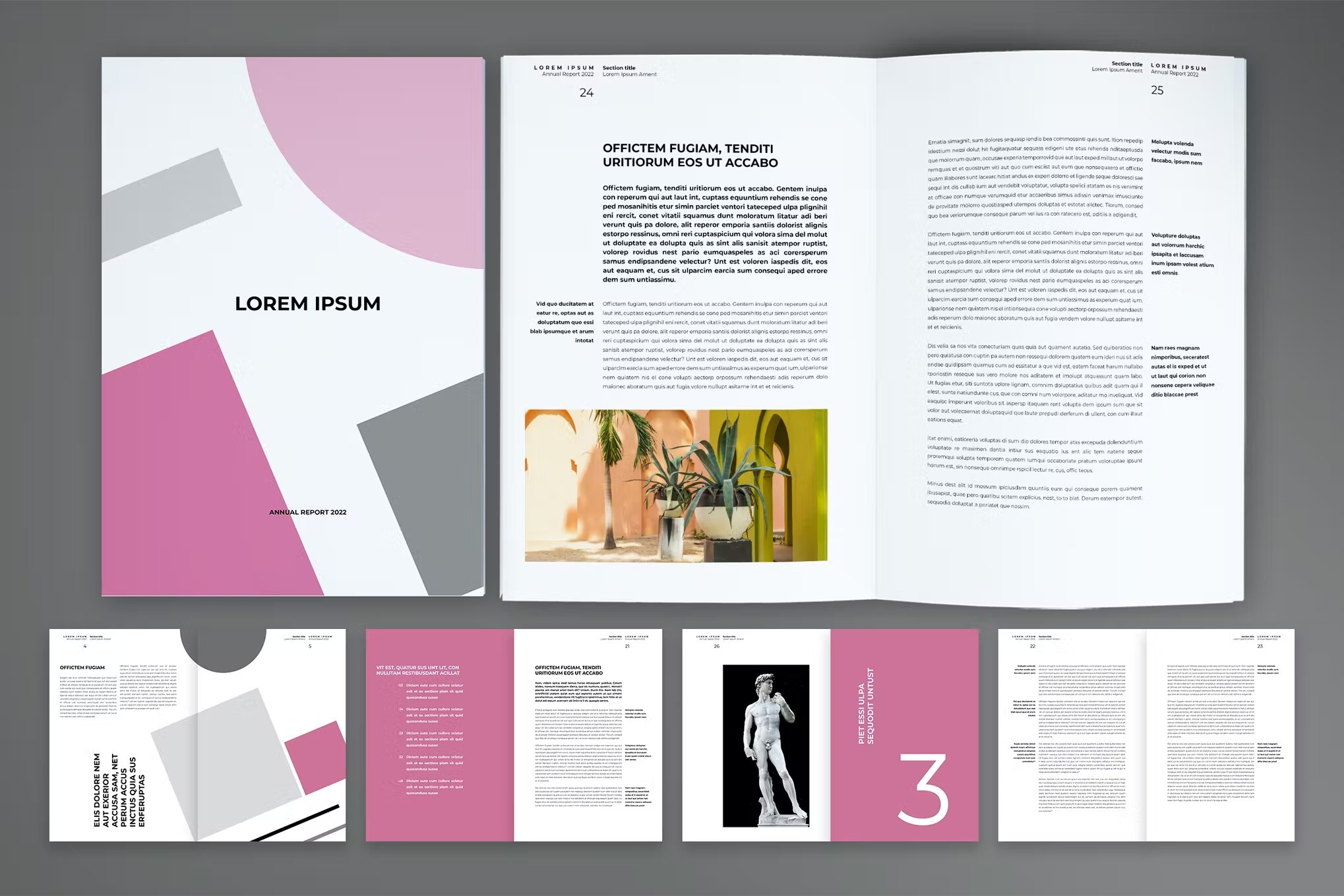 This InDesign template is simple, clean, modern, flexible and professional. All design elements such as text, colors, styles and images can be easily edited.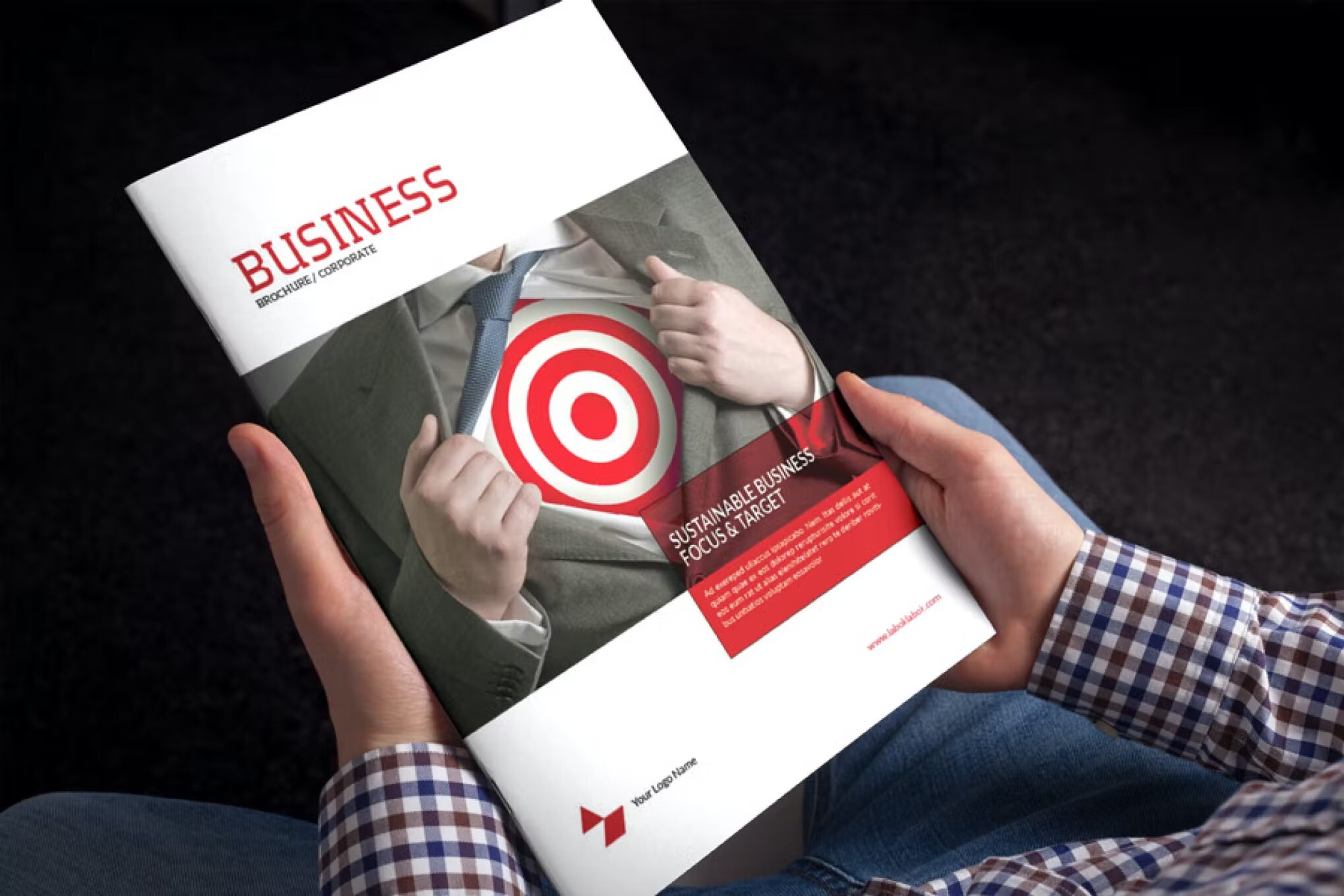 This is 12-page brochure template that is for designers on design product/graphic design portfolios and agency-based projects. Just drop in your own images and texts, and it's ready to print.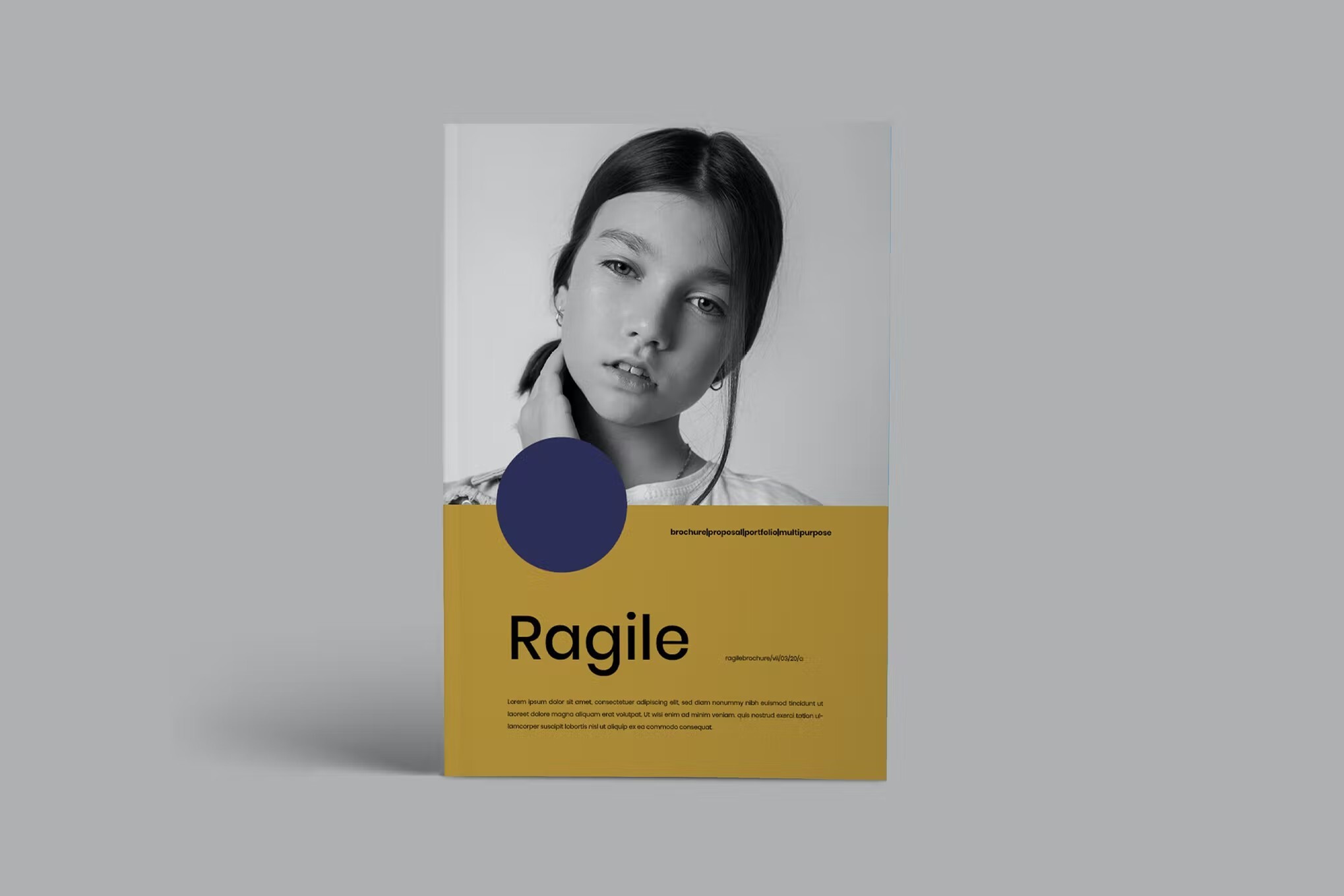 This brochure template is help you to promote your profesional portfolio design. Include 20 pages design you can use this template for any project which suitable with your promotion. Each page features unique layouts with contemporary typography and then many layouts for the images with titles and descriptions.
No matter what kind of organization or industry you're in, these premium and free InDesign brochure templates are perfect for a wide range of purposes, and can all be customized to suit your needs, giving you one less thing to worry about when promoting your business.