45+ Best Brochure Templates (Word & InDesign) 2023
A brochure is a sure-fire way of promoting your business offerings and generating new customers and clients, thus increasing your revenue – so it makes sense that a well-designed brochure should do this even more effectively!
But if you don't have the time to design the perfect brochure from scratch or the money to pay a professional to do it, what other option do you have? One of these brilliant premade brochure templates, of course!
Each brochure template has been professionally designed with various businesses in mind, meaning that whatever your industry, there's bound to be a template that's perfect for your needs. They're all able to be fully customized using Adobe InDesign, Microsoft Word, or both – and best of all, they're ready to download right now!
Read on for some of the best brochure templates for InDesign and Word.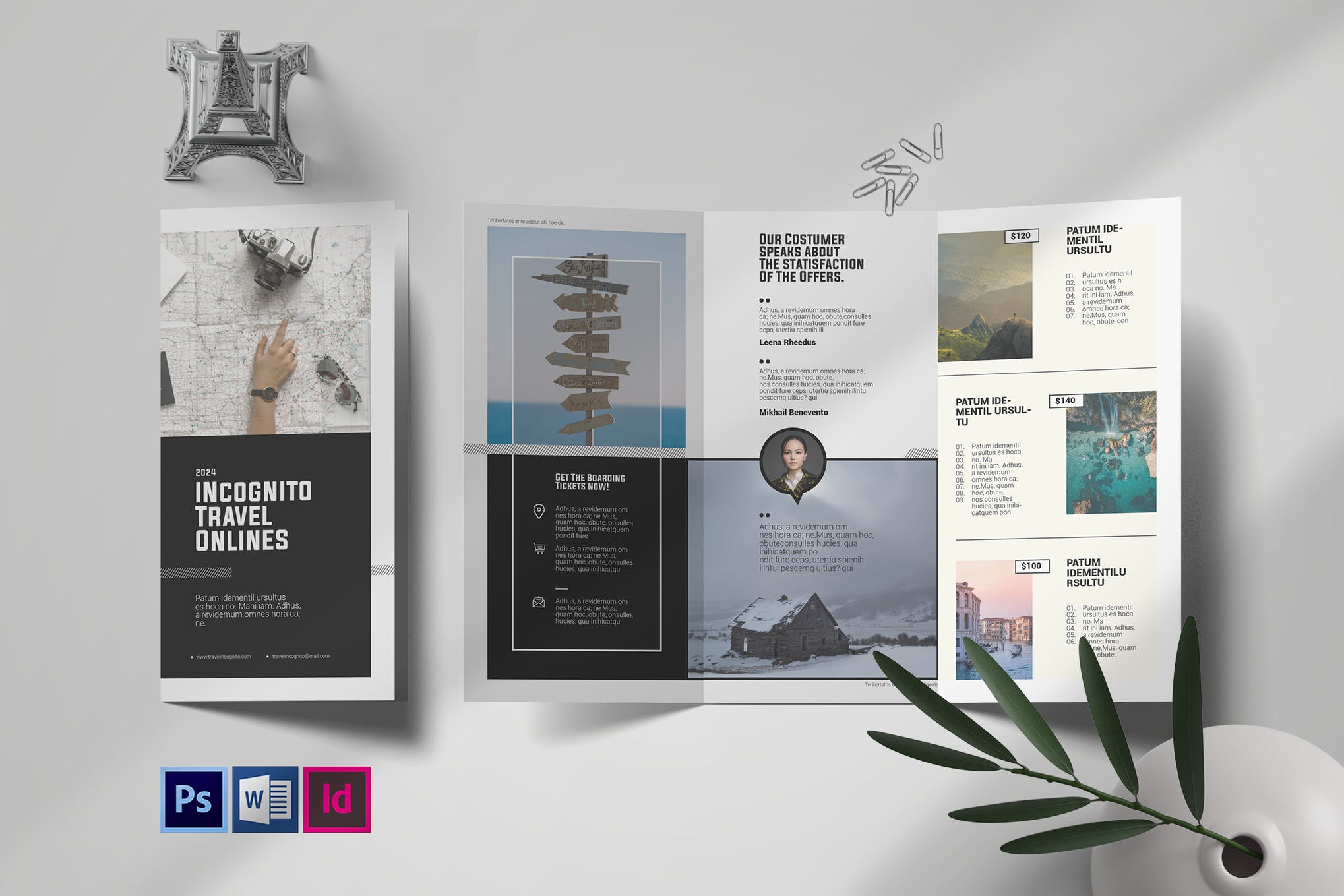 First in our list of the best brochure templates for Word and InDesign is this beautiful option featuring a tri-fold design that can be fully customized to suit your brand requirements. It's a great choice for businesses looking to make an impact.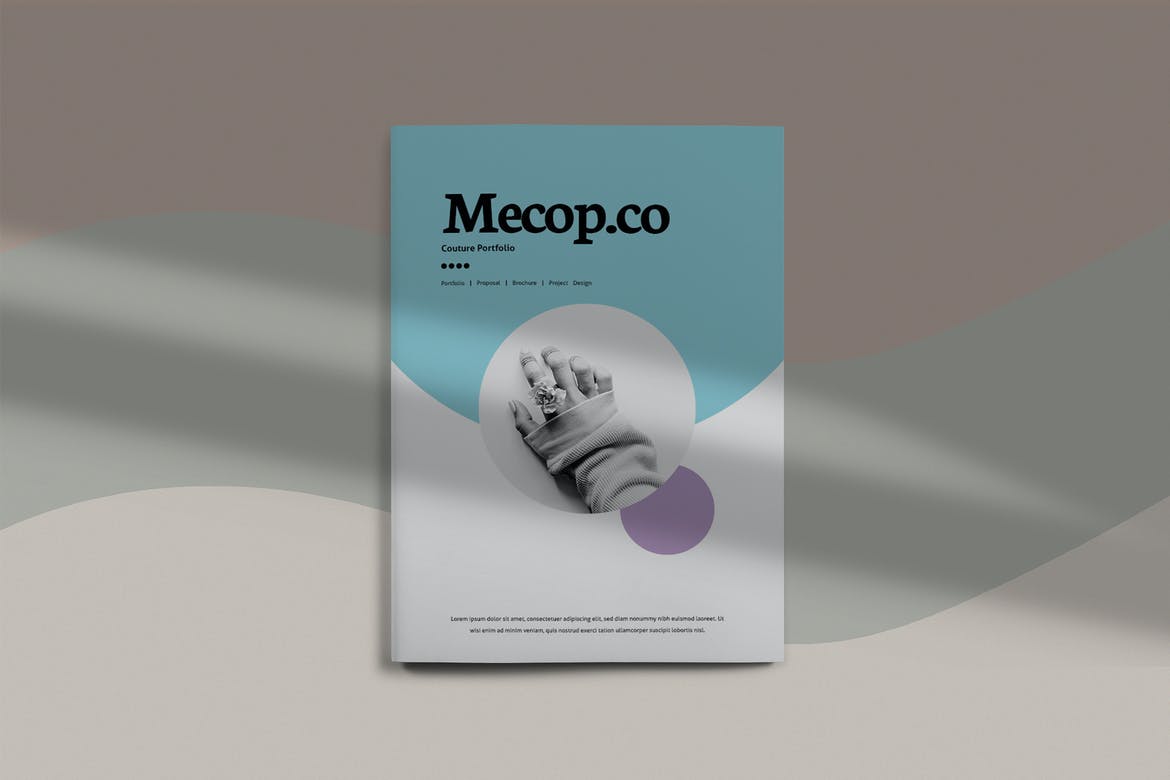 The Mecop brochure template is a modern and powerful design that's perfect as a company profile for a new and upcoming brand and features an elegant portfolio layout that can be customized using Adobe InDesign. It includes 24 unique pages with two size formats.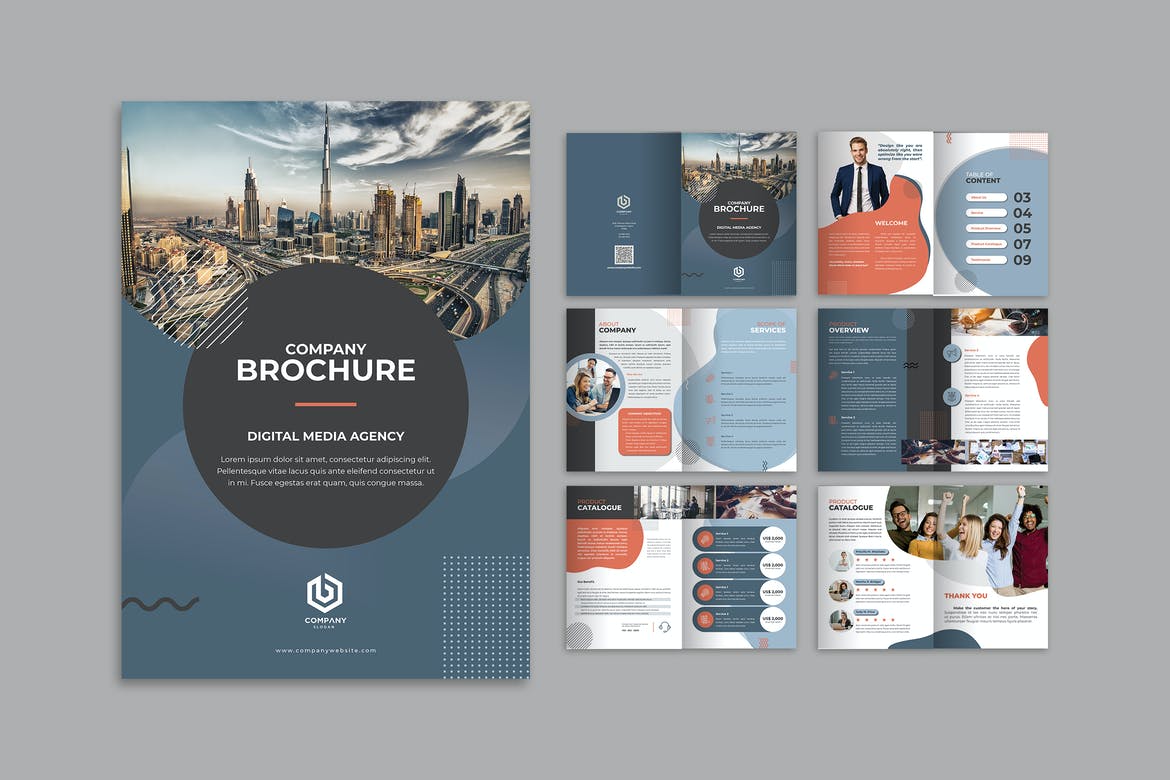 Next up we have a classical corporate brochure style that features modern abstract graphic elements across each of its 12 custom page layouts. It comes in a CMYK color format with free fonts and a 3mm bleed and is organized into neat layers to make editing super easy.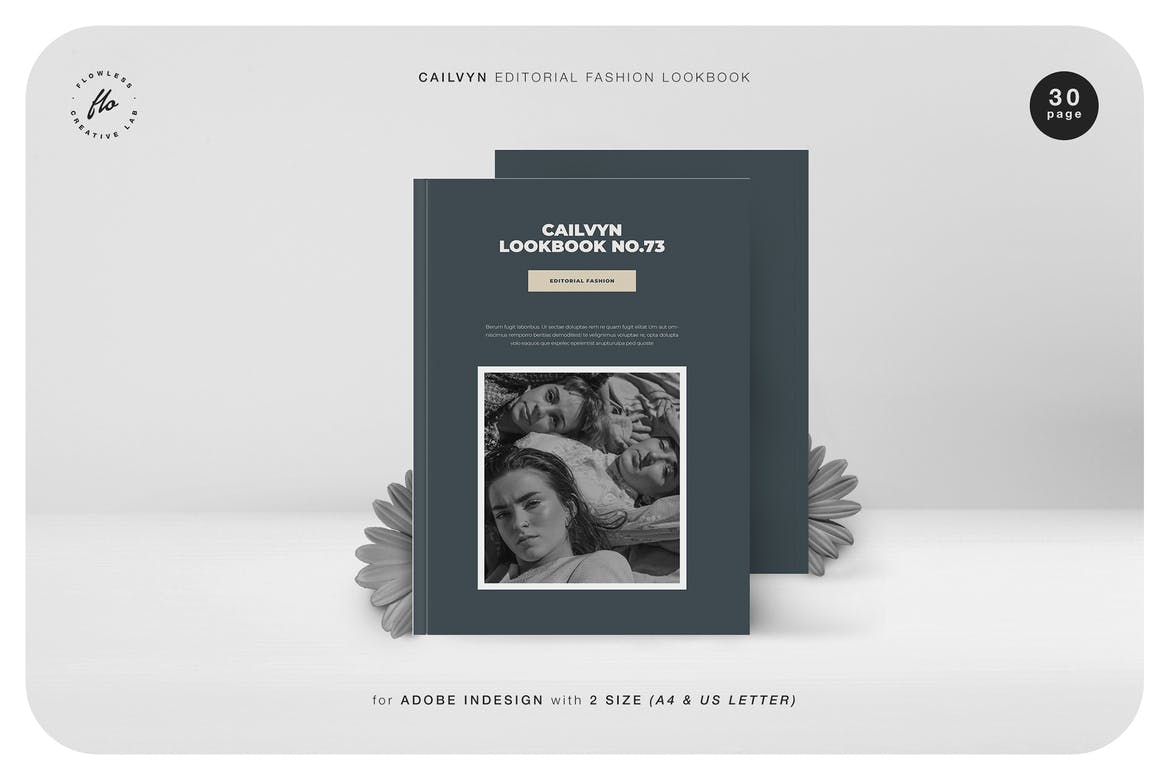 The Cailvyn brochure template for Adobe InDesign versions CS4 and above is a stunning editorial style lookbook that can be used for any creative purposes, from fashion and photography to home and garden design. It features a clean grid-based layout and thirty fully customizable pages.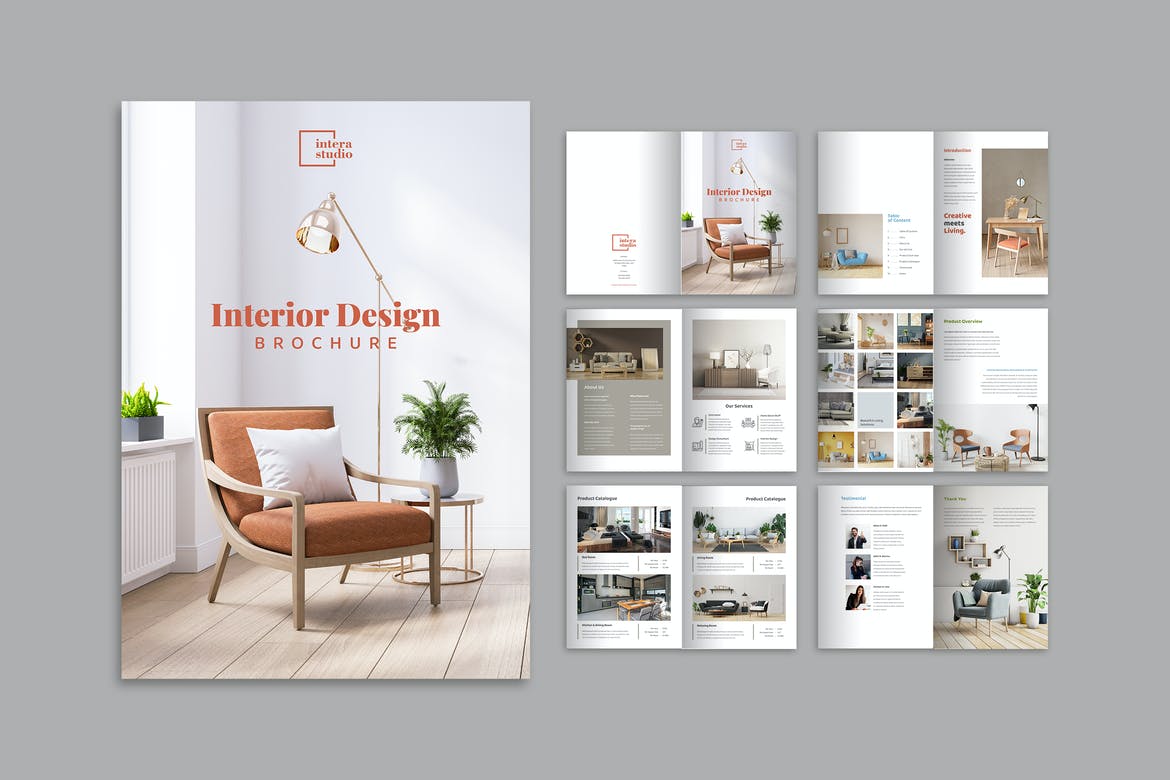 Next in our selection of the best InDesign brochure templates is this beautiful modern design that's been specifically created as an interior design lookbook. It comes with 12 custom pages in an elegant Scandinavian style and uses free fonts and smart layers.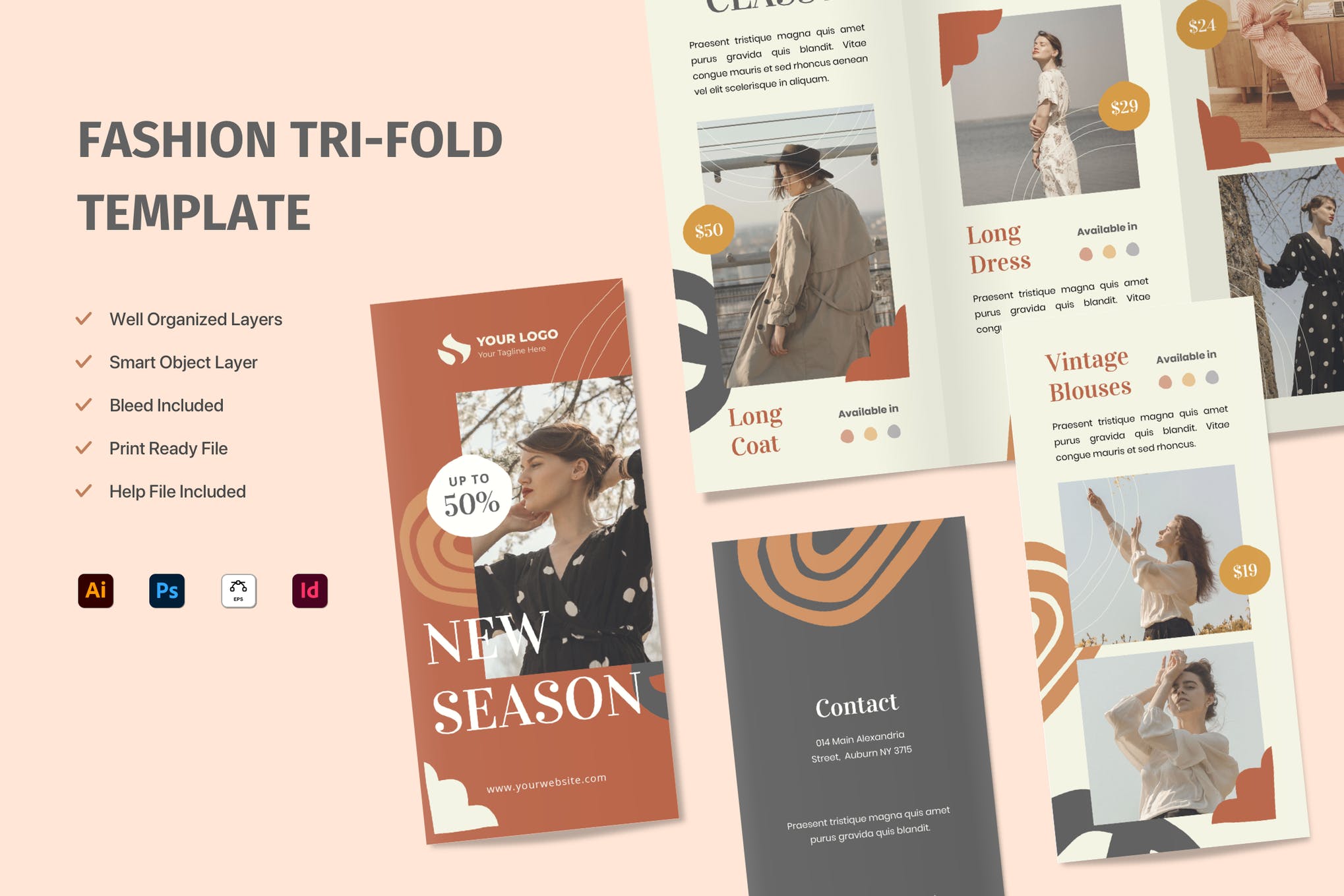 Featuring a modern, and trendy design with a strong focus on typography, this is certainly one of the best InDesign brochure templates on our list. Although multi-purpose, this template works best when used to promote a fashion or clothing business.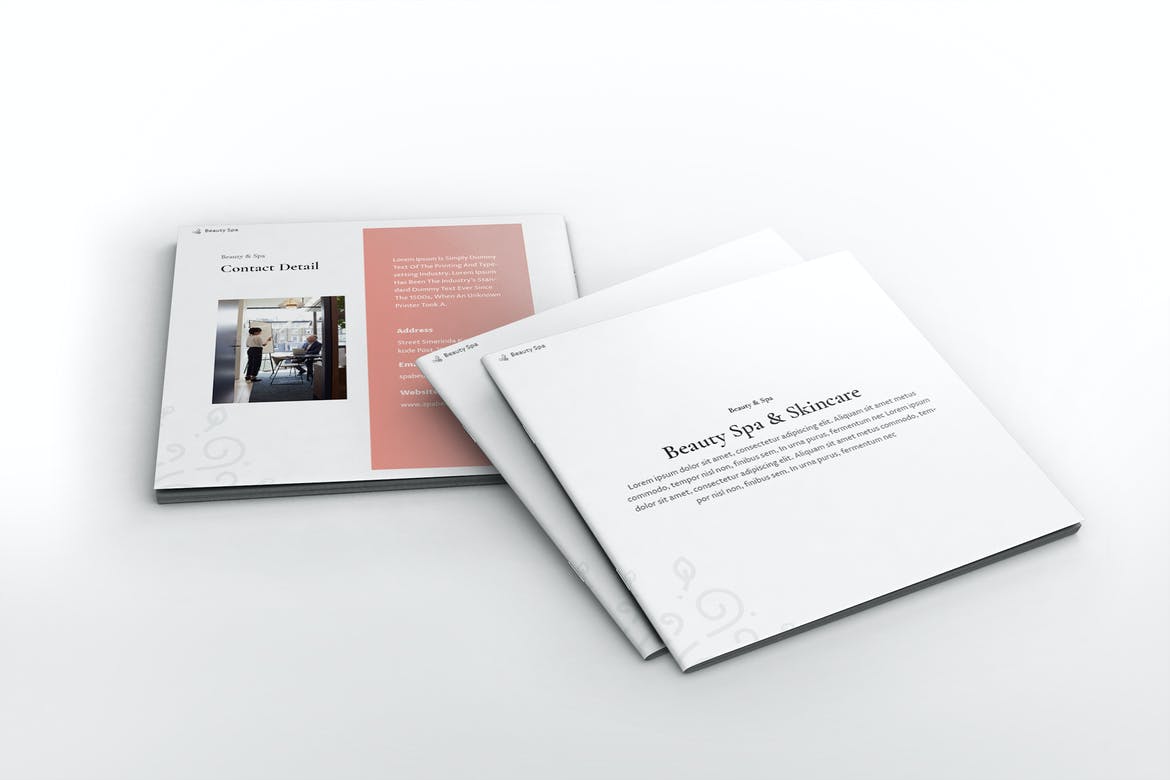 If you're designing a brochure for a day spa, beauty clinic, or any other kind of health and wellbeing business, this beautiful square-shaped brochure template will be perfect – it comes with 24 clean and calming page designs and includes paragraph, character, and object styles for easy customization.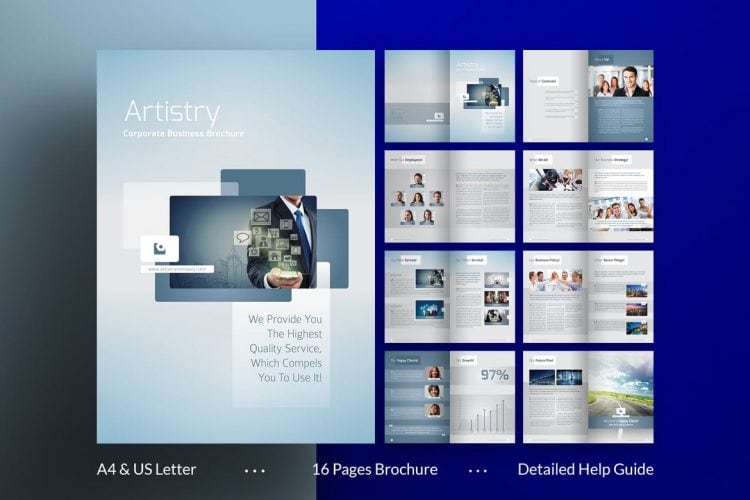 The next of our featured InDesign brochure templates is a corporate, 16-page option that comes in A4 and US letter sizing, and is ideal for any professional services business, particularly in the finance, banking, and insurance fields. The 300 DPI resolution and CMYK color space give it a clean, high-quality finish.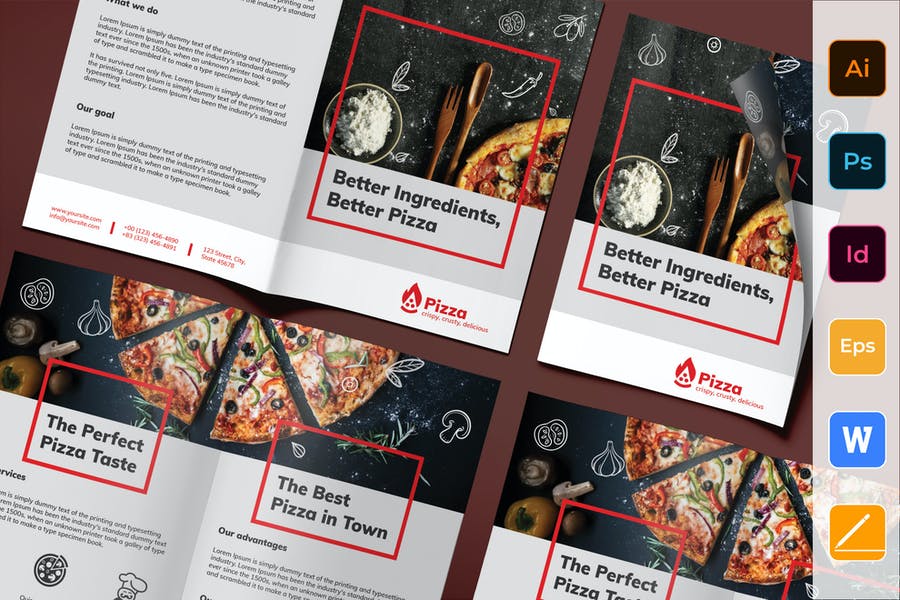 If you're looking for a brochure template for a restaurant or food-based business, consider this bifold pizza-themed template. Compatible with both Adobe InDesign and Microsoft Word, it comes in both US letter and A4 formats and offers a clean and modern double-sided layout that's easy to customize.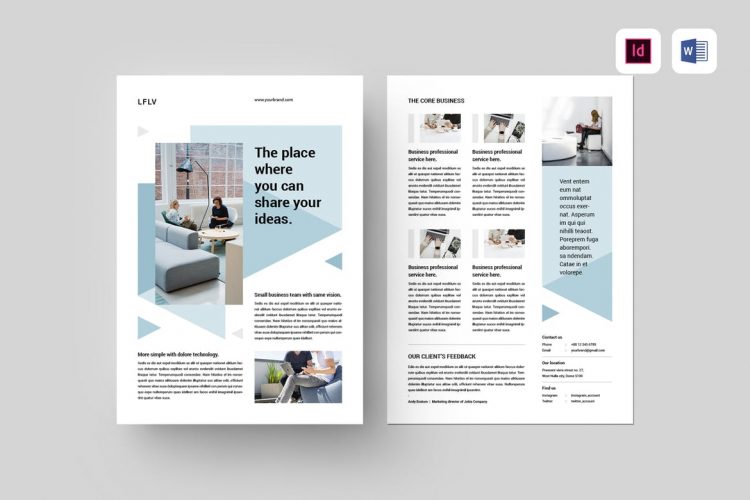 Compatible with both Microsoft Word and Adobe InDesign, this two-page custom document allows you to create a modern A4 flyer-style brochure, featuring fresh color themes and clean, versatile fonts for a professional and accessible template that's ideal for creative agencies and marketing firms.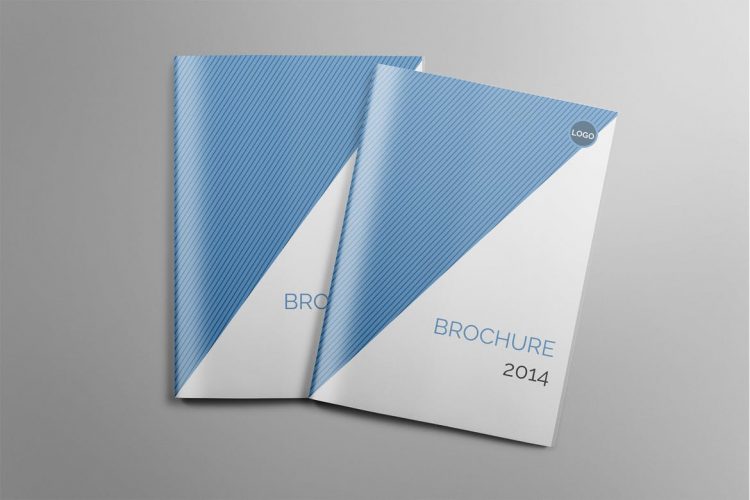 A business-minded template featuring 12 expertly designed pages available in both A4 and US letter sizing, this option is ideal as a corporate brochure and includes a front and back cover, free fonts and photos, one-click color changes, print-ready files, and full customization options, as well as the ability to add additional pages.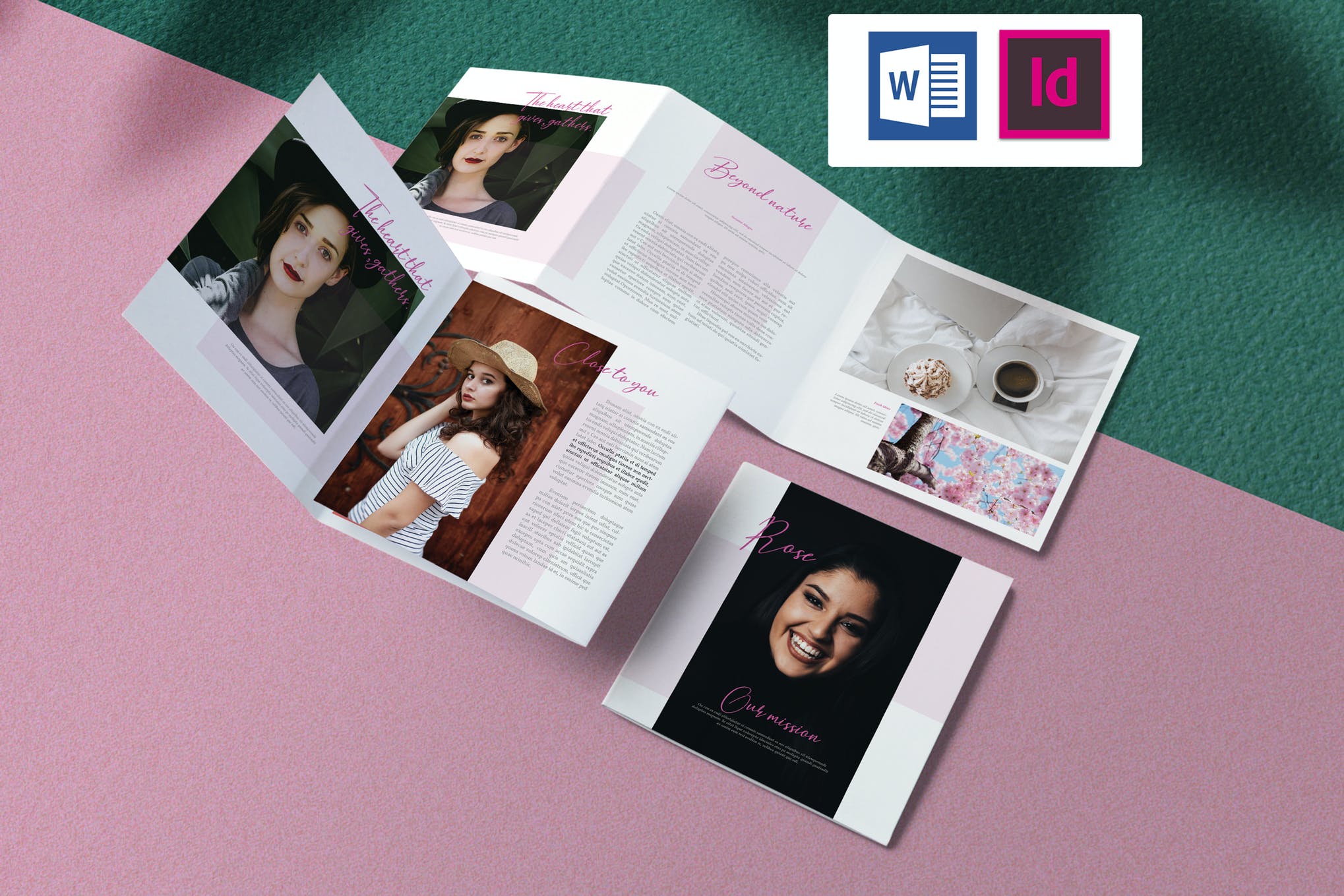 Perfectly suited for editorial purposes, Rose is a square tri-fold brochure template with a trendy, and modern design, and calligraphy-style typography. It's one of the best brochure templates for Word and InDesign, and we recommend you try it out pronto.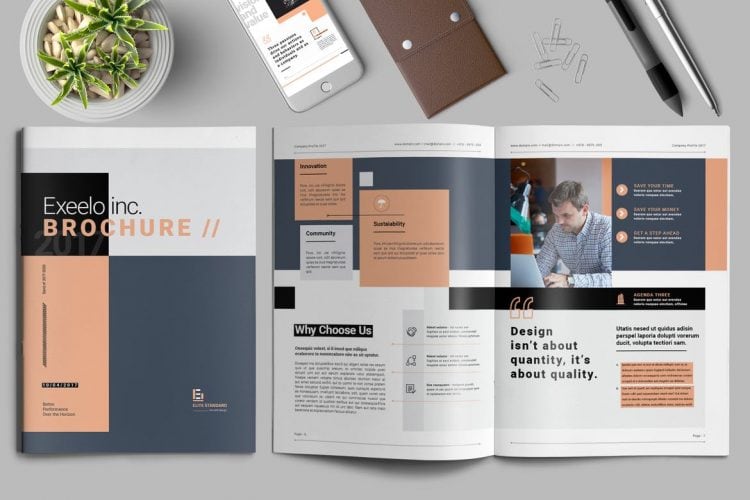 Featuring 28 pages with bold shapes and cropped photo placeholders, this highly professional brochure template is ideal for a creative business to use as a lookbook or promotional tool, and comes with a range of customization options including infographics and fully layered design elements.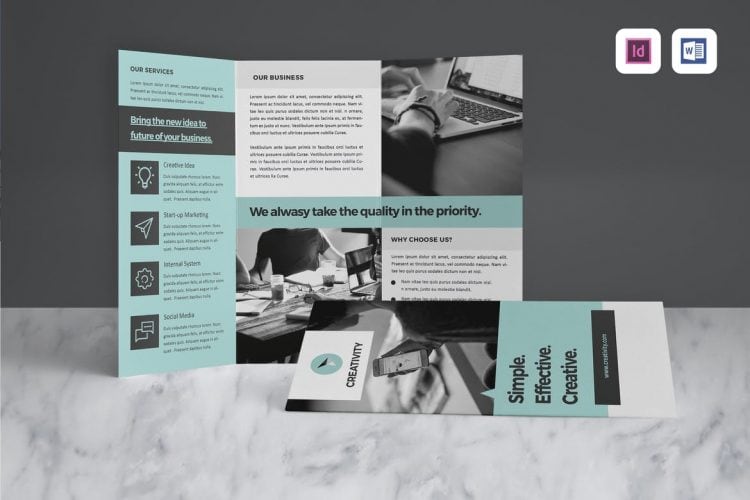 The cool blue color theme, grayscale graphics, and modern layout of this trifold brochure template give it a minimalistic and polished feel, suitable for any purpose and easily editable in both Word and InDesign. It includes free fonts, fully customizable objects, colors and text fields, and a print-ready CMYK color space.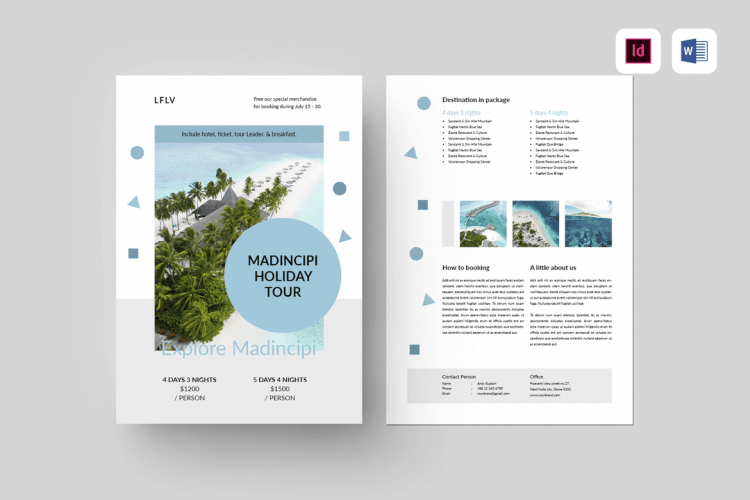 A travel-inspired two-page flyer style brochure, this option is a fresh, fun template that's fully editable in both InDesign and Word, featuring layered files and full supporting documentation for easy customization. It's great as a marketing brochure or advertorial tool.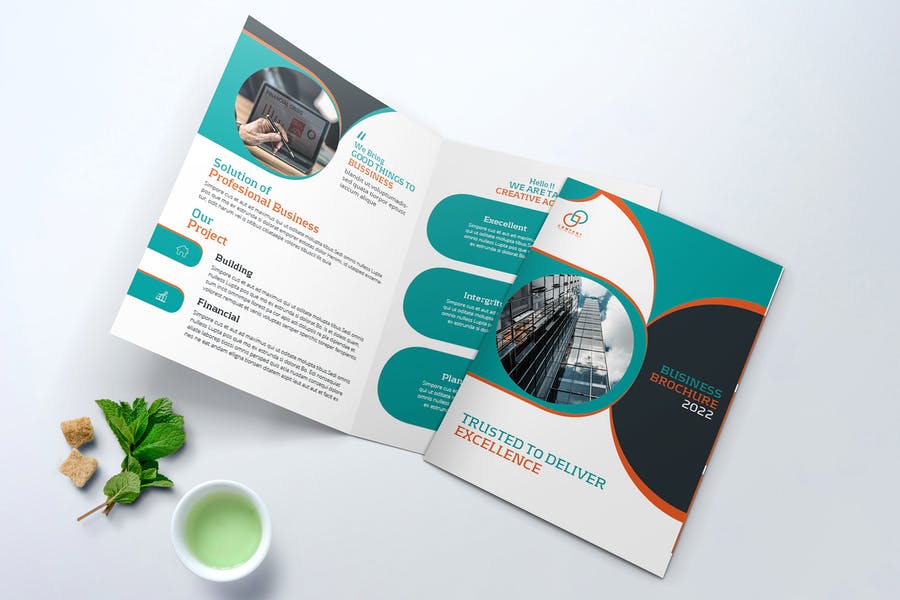 Perfect for any corporate or business brochure, this simple bifold brochure template for InDesign features two pages with two sizing options, a stylish modern layout, and layered graphics rendered in a high-resolution CMYK color space. It also comes with automatic page numbering and built-in free fonts.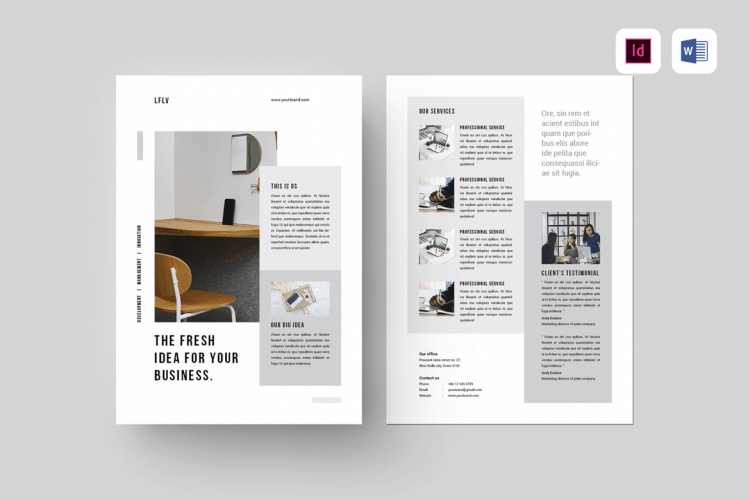 The next in our list of the best InDesign brochure templates is a clean, minimalistic two-page option that uses neutral colors and monochromatic graphic elements to make a subtle yet effective impact. It's brilliant for a creative professional or design business, such as an architecture or interior design firm.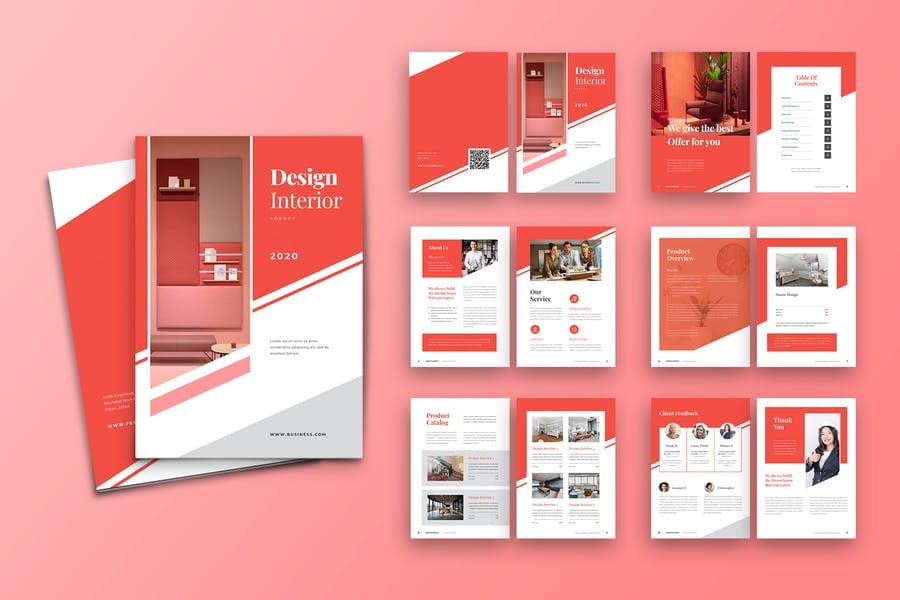 Designed with interior design aesthetics in mind, this modern brochure template for InDesign features 12 customizable pages, neatly organized smart layers, and easy to edit vector graphics. The color scheme can be adjusted to suit the colors of your brand or project, for a cohesive and professional result.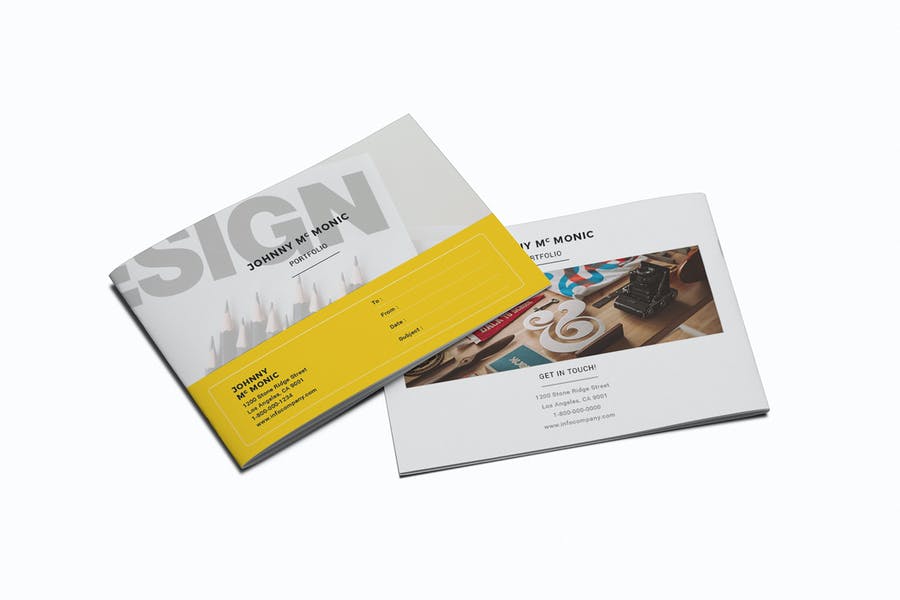 It can be difficult to find a versatile and aesthetically pleasing brochure template in landscape orientation, but this A5 portfolio-style brochure template is a great choice. It includes 24 pages, is incredibly easy to edit, and offers a clean, simple design that can easily be adapted to any kind of purpose.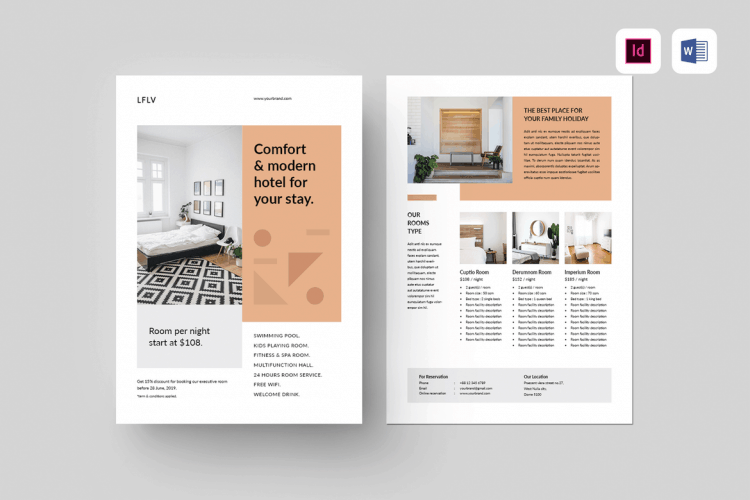 Another option that's easy to edit and compatible with both InDesign and Word, this flyer-style brochure has hotel-themed elements and a smart, grid-based layout that makes it a versatile and professional option for all kinds of hospitality businesses. The earthy color theme and funky graphics make it a truly unique template.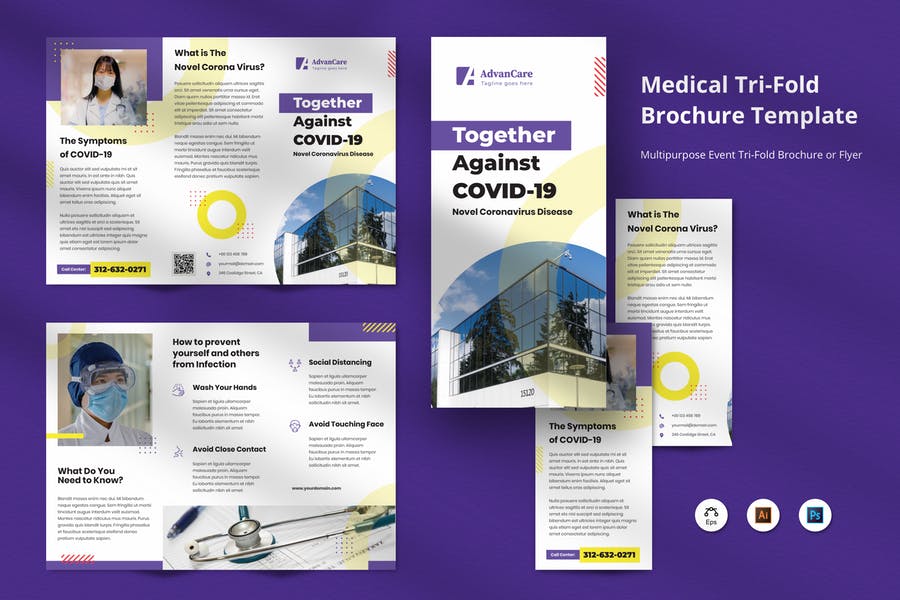 This brochure template is a medical-themed trifold design with a minimal and elegant aesthetic, professional use of colors and graphics, and fully layered vector elements for seamless editing. It can easily be adapted to suit a range of industries and is especially fitting for a corporate brochure.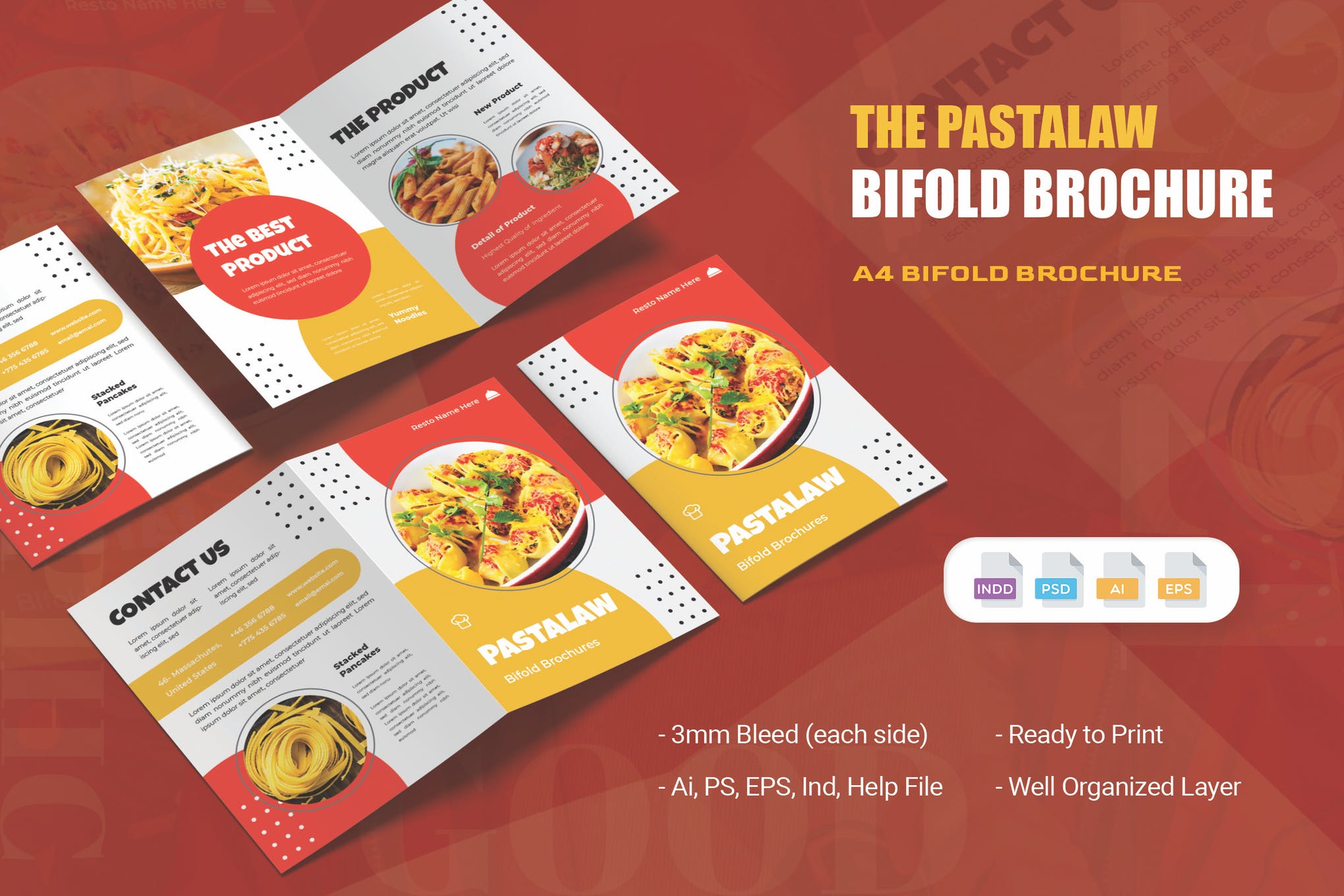 Here we have a simple yet attention-grabbing InDesign brochure template perfect for virtually any purpose under the sun. With so many amazing customization options at your fingertips, you longer have to dread making a brochure in Adobe InDesign.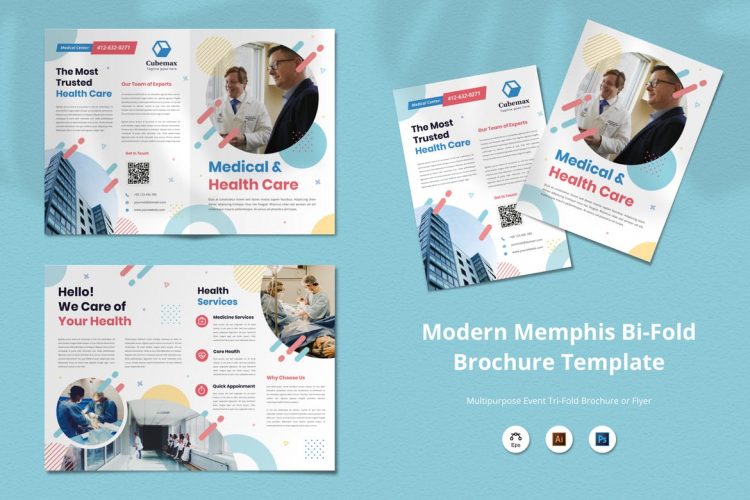 Featuring healthcare-inspired design elements and a muted primary color palette, the Memphis template is a modern bifold brochure that's ideal for any kind of mid-sized business. All graphic elements are vector and fully layered, and help documentation is included to help you get the most out of this elegant template.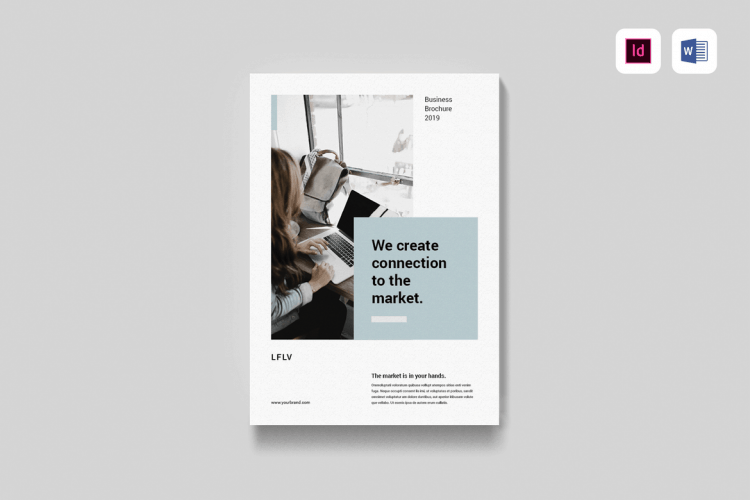 A 16 page A4 brochure template with stunning muted color tones and full compatibility with Word and InDesign, this option is incredibly easy to edit and features fully layered elements and vector graphics for a professional and polished feel.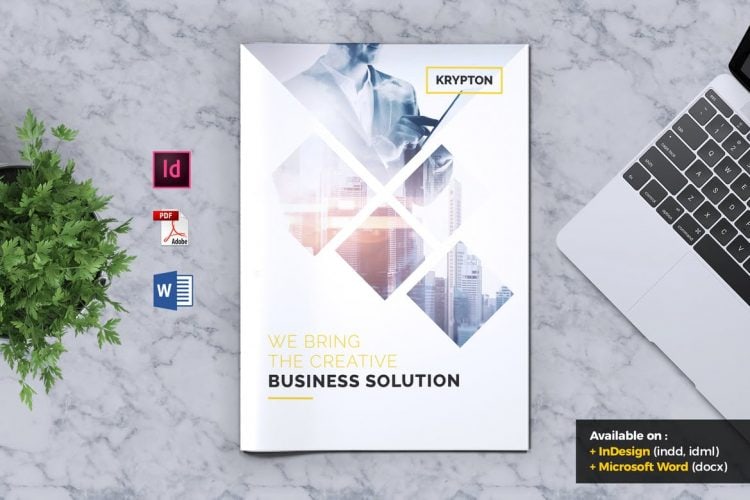 The Krypton is a beautifully designed corporate template that's ideal for promoting your business. It includes 16 high-quality pages with unlimited color customization options, a 3mm bleed, A4 and US paper sizing, and a print ready 300 DPI resolution and CMYK color space for perfect results.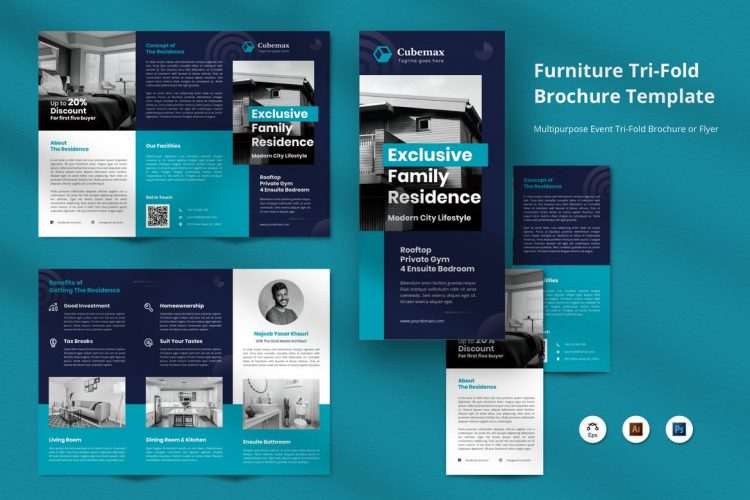 Another trifold template that's sure to impress, the Furniture brochure is a professional and minimalistic option featuring a beautiful teal color scheme, well-organized files, and layers, and high-quality vector graphics. It's great as a corporate services menu or high-end wholesale product lookbook.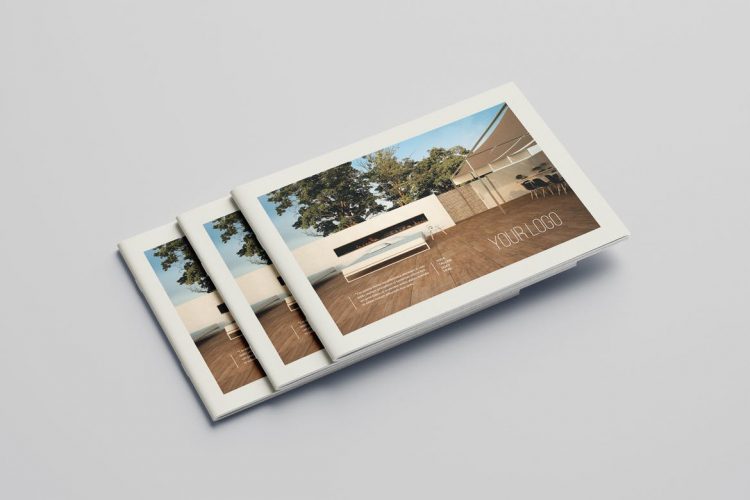 As the name suggests, this brochure has been designed specifically with creative businesses such as interior design firms in mind. It's a clean, simple, and modern template with 28 custom pages, a high quality 300 DPI resolution, and separated layers for ultimate customization.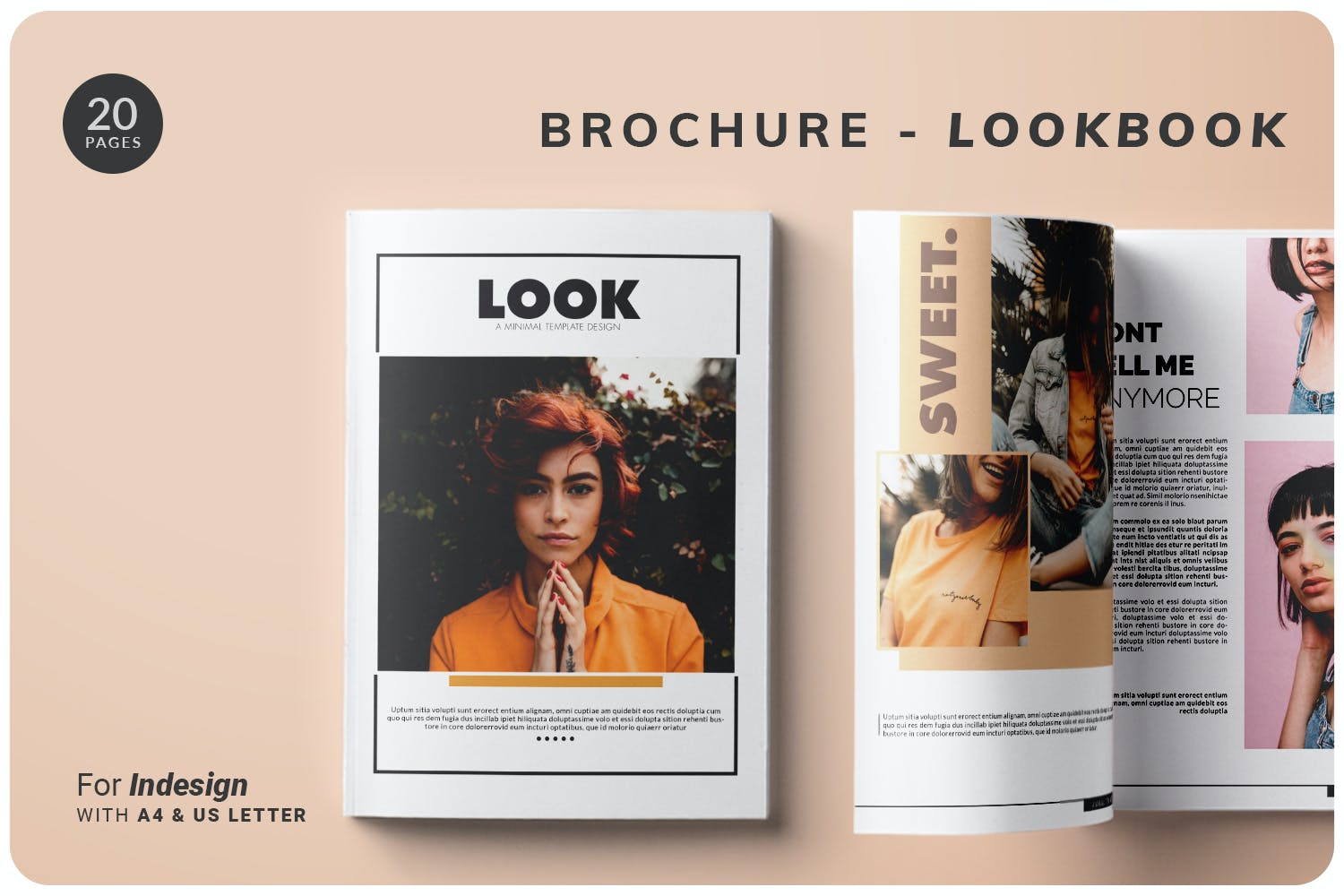 Check out this gorgeously designed lookbook-style brochure template that is sure to make a bold statement. It features 20 custom pages with character and paragraph styles, A4 and US Letter size, and more. Easily one of the best InDesign brochure templates available on the market right now.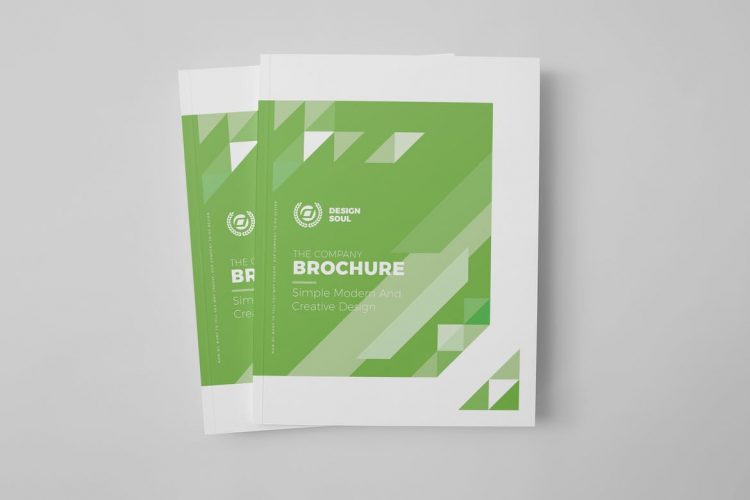 Perfect for industrial or manufacturing businesses, this 24-page brochure template offers A4 and US letter sizing, an eye-catching monochromatic cover page, free fonts, a high-quality CMYK color space, and versatile layered graphic elements. It's compatible with InDesign CS4 and higher.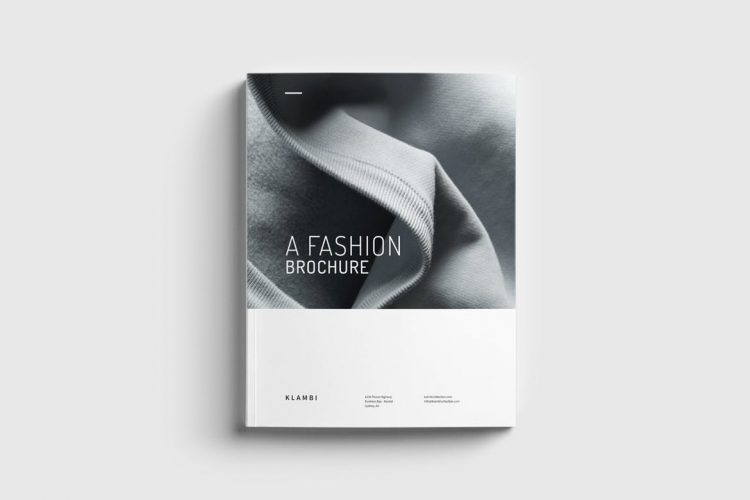 A stunning, stylish template featuring 22 expertly designed pages available in two different size aspects, compatible with a wide range of InDesign versions and including a range of free fonts and icons, this is a modern and unique way to promote your creative business or showcase a portfolio of work.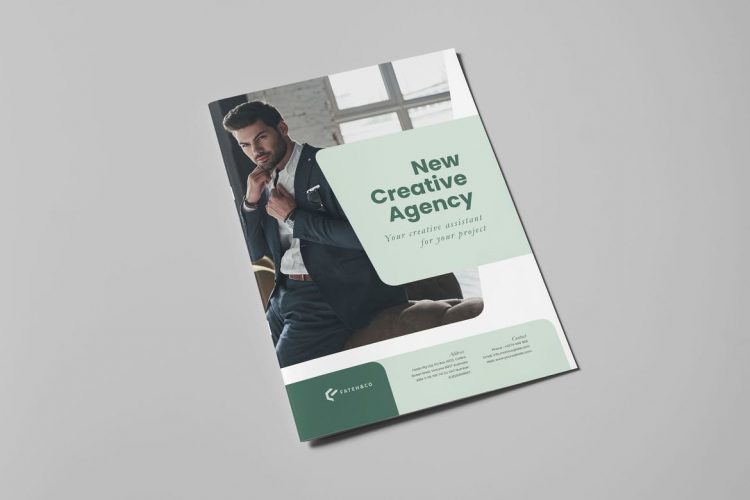 The Karlstad is a contemporary option that's been specifically designed for a creative agency but can be customized to suit any kind of modern business. It includes 20 pages with vector graphics, color themes that can be adjusted to suit your own branding, and a range of paragraph and character styles.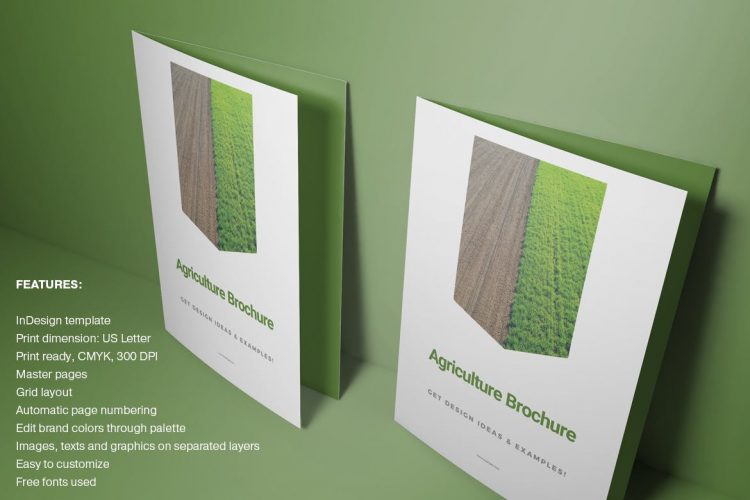 This agriculture-themed template is wonderful for any food, farm, or nature-related business purpose. It's a professional, colorful set of 12 pages, each offering a unique layout created using a print ready CMYK colorway. Additional features include automatic page numbering, fully layered elements, and an easily adjustable color palette.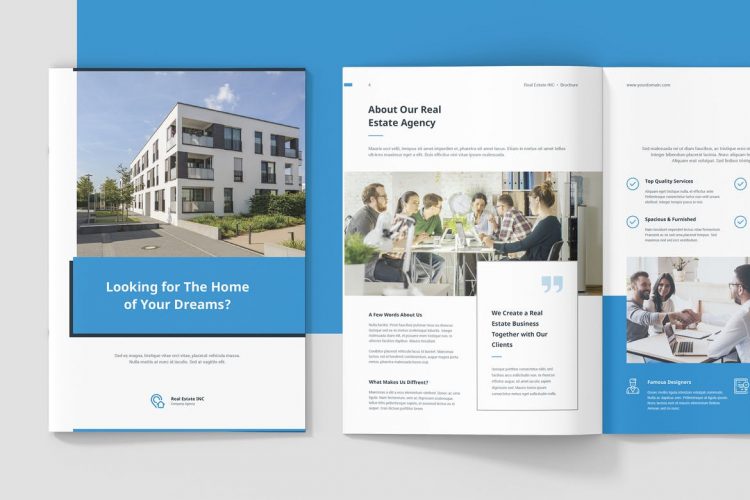 Designed with a real estate firm in mind, this template is ideal for promoting properties or other high ticket items and includes several cover pages, unlimited color options, a grid-based layout, 3mm bleeds, and 24 pages that can be fully edited using InDesign. It's super easy to use and very intuitive when it comes to editing.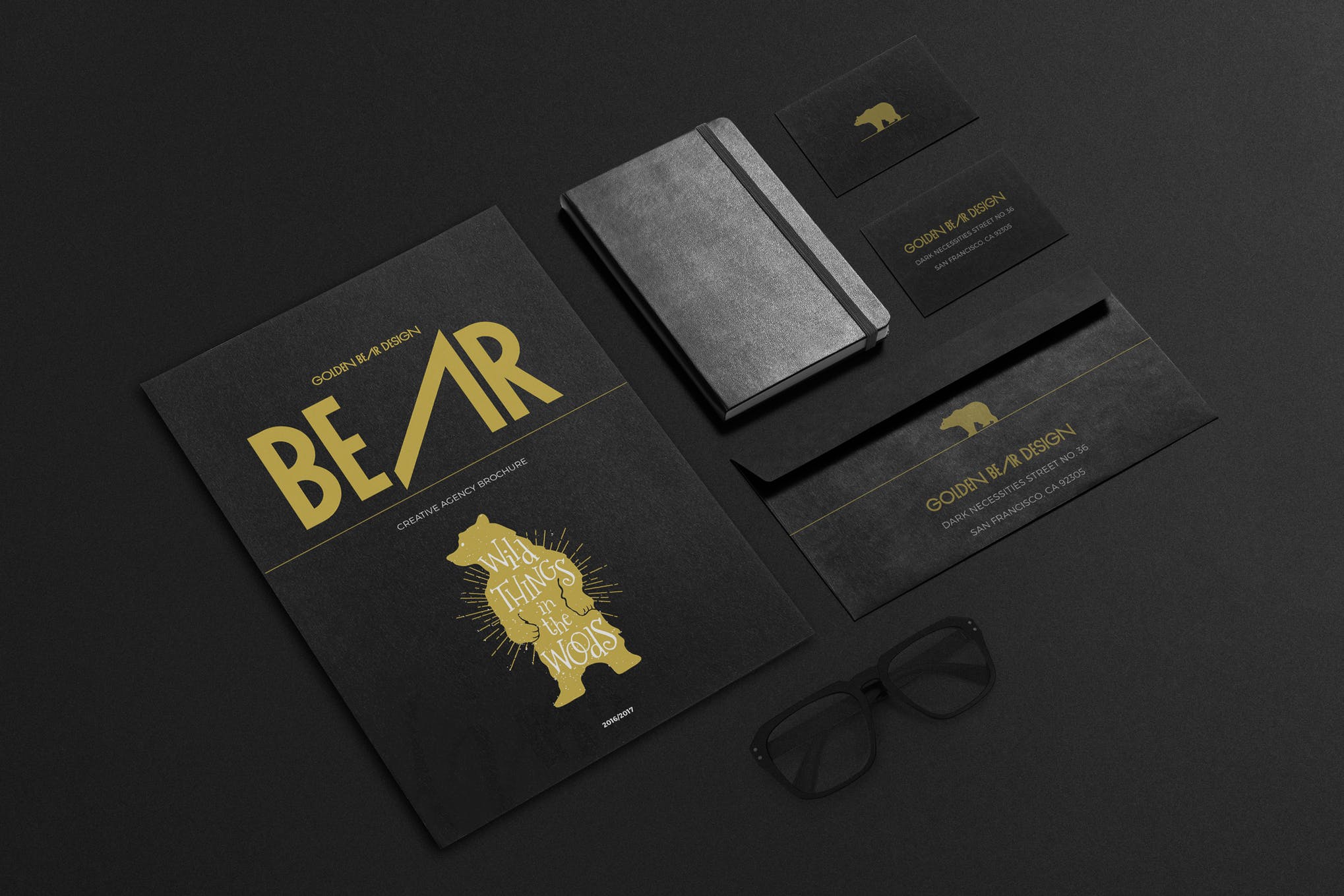 This is a modern and stylish template for a creative business brochure. A great start for your company is the premium visual identity that this brochure provides. Perfect for corporate or other business promotion – 40 pages possibility of creating many unique spreads.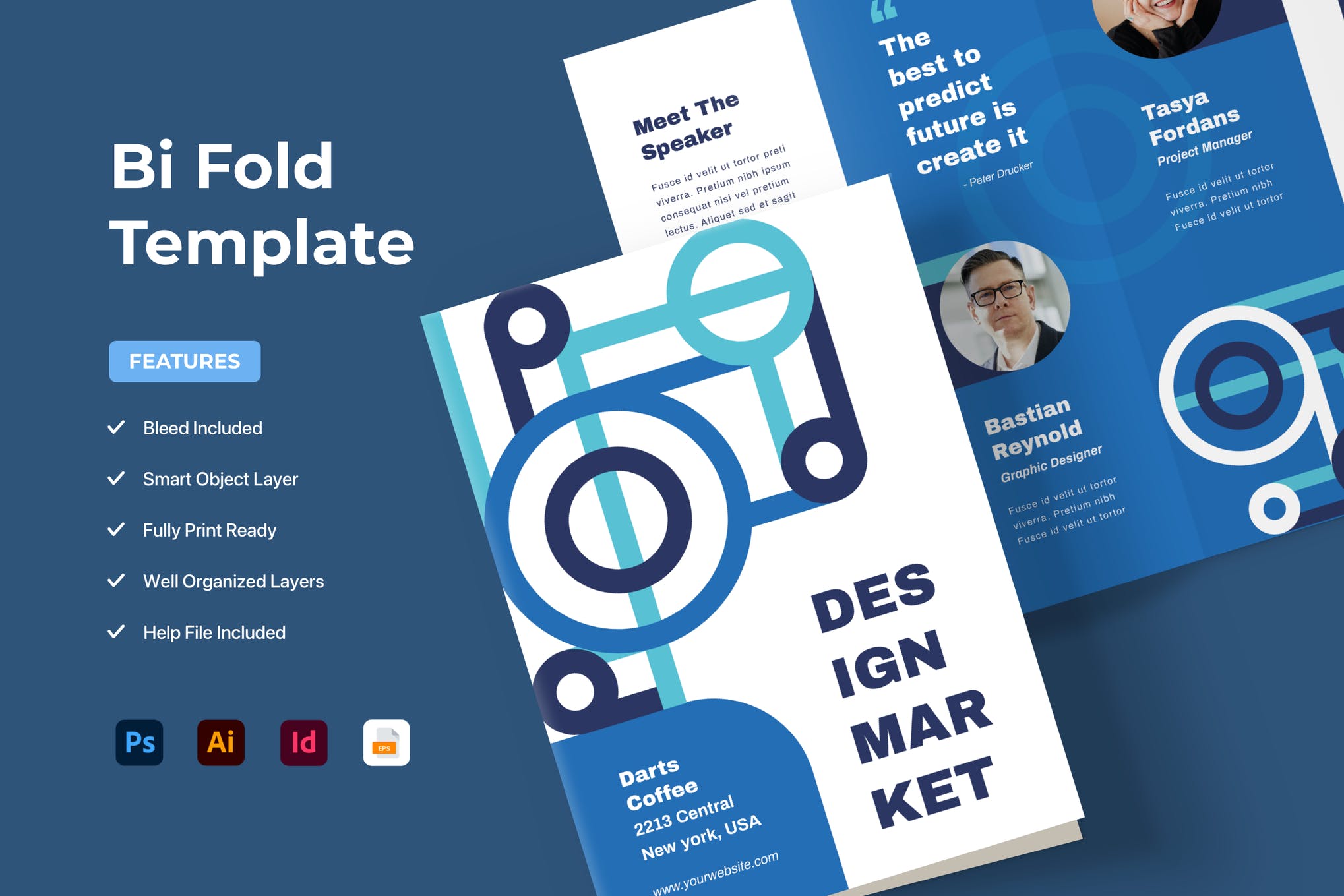 Create an eye-catching brochure fast with this Circle Line Abstract Bifold Template. This professionally designed Bifold Brochure can be customized to fit any brand or business. Whatever industry, service, or product you want to promote, this is the right brochure for you.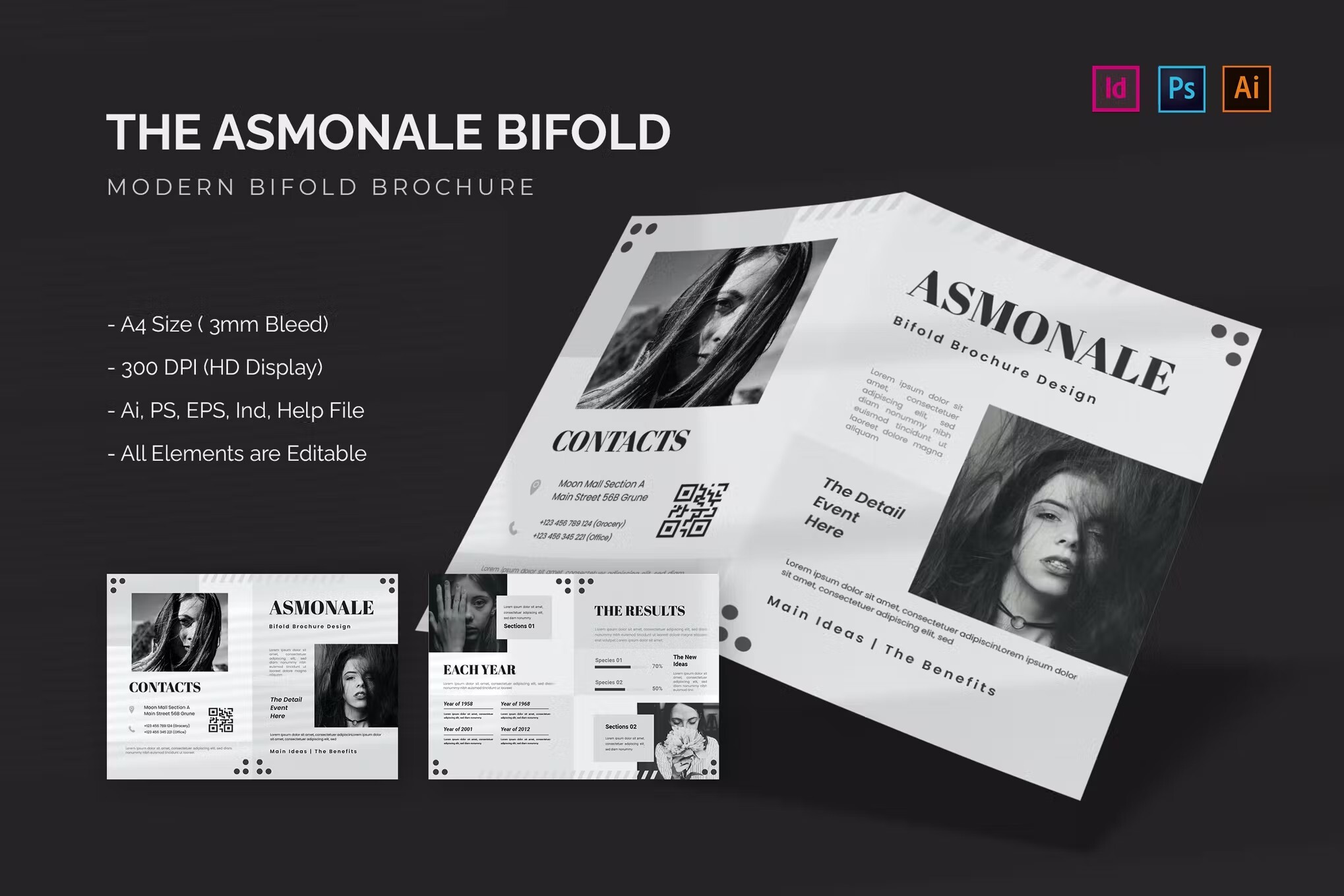 Simple and elegant, Asmonale is a brochure template suitable for any business looking to advertise its services in the best way possible. It features two A4 size pages, CMYK color space, 300 DPI, free fonts, and a lot more.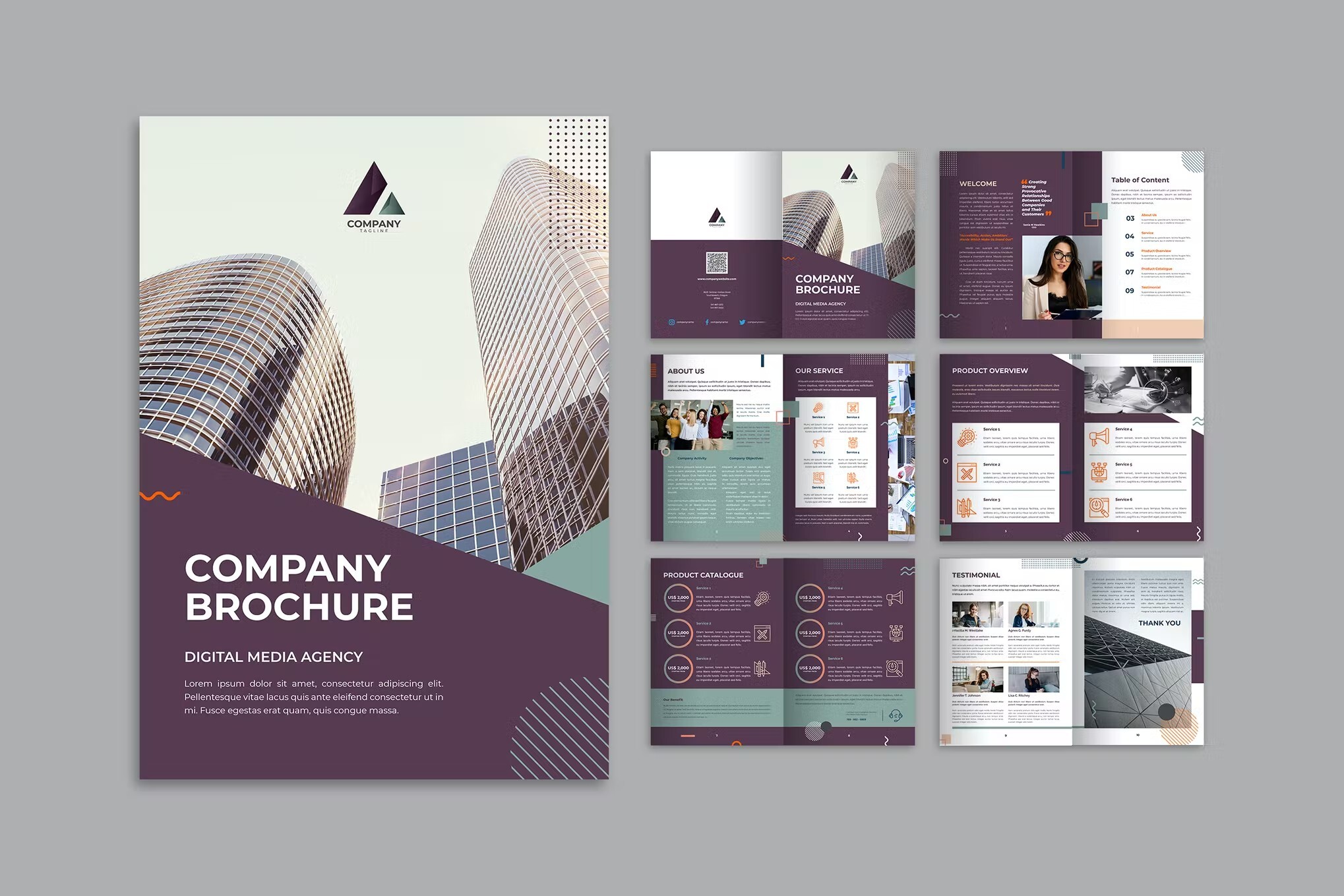 The Company Brochure template for InDesign offers a professional and high-quality design that's been specifically created to help save you time while being able to fully customize to reflect your brand. It comes with 12-page layouts, all of which include smart layers, vector graphics, and free fonts.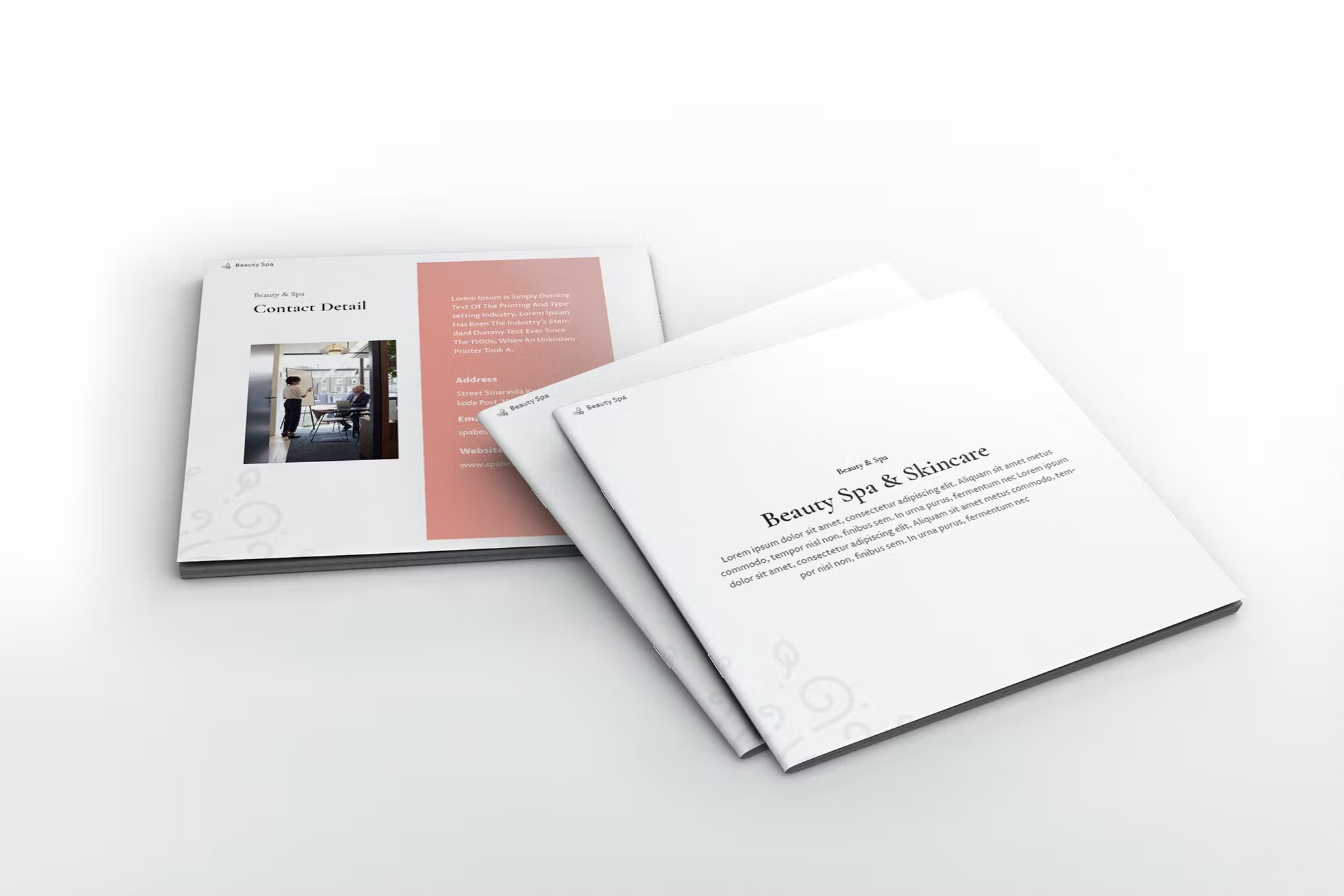 If you're putting together a brochure for a day spa, beauty parlor, or other kinds of health and wellbeing business, this InDesign brochure template is for you. Featuring a unique square format and an elegant, minimal design with 24-page layouts to choose from, it's compatible with InDesign versions CS4 and above.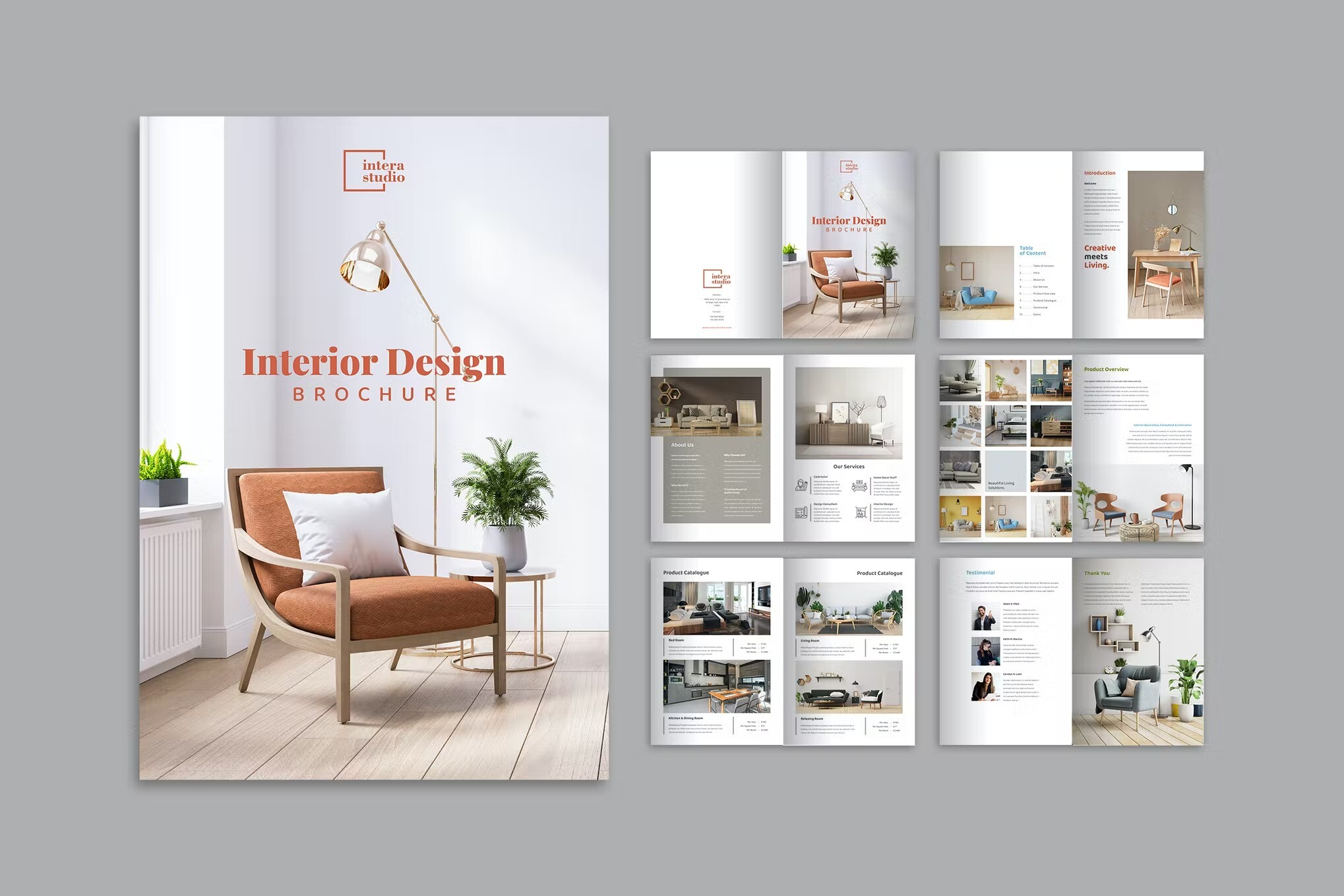 Here we have another stunning InDesign brochure template that's been specifically crafted for a particular industry – this time, we have a beautiful template of 12 unique pages that's perfect for interior design! It comes in a versatile A4 format and includes vector graphics and layered elements.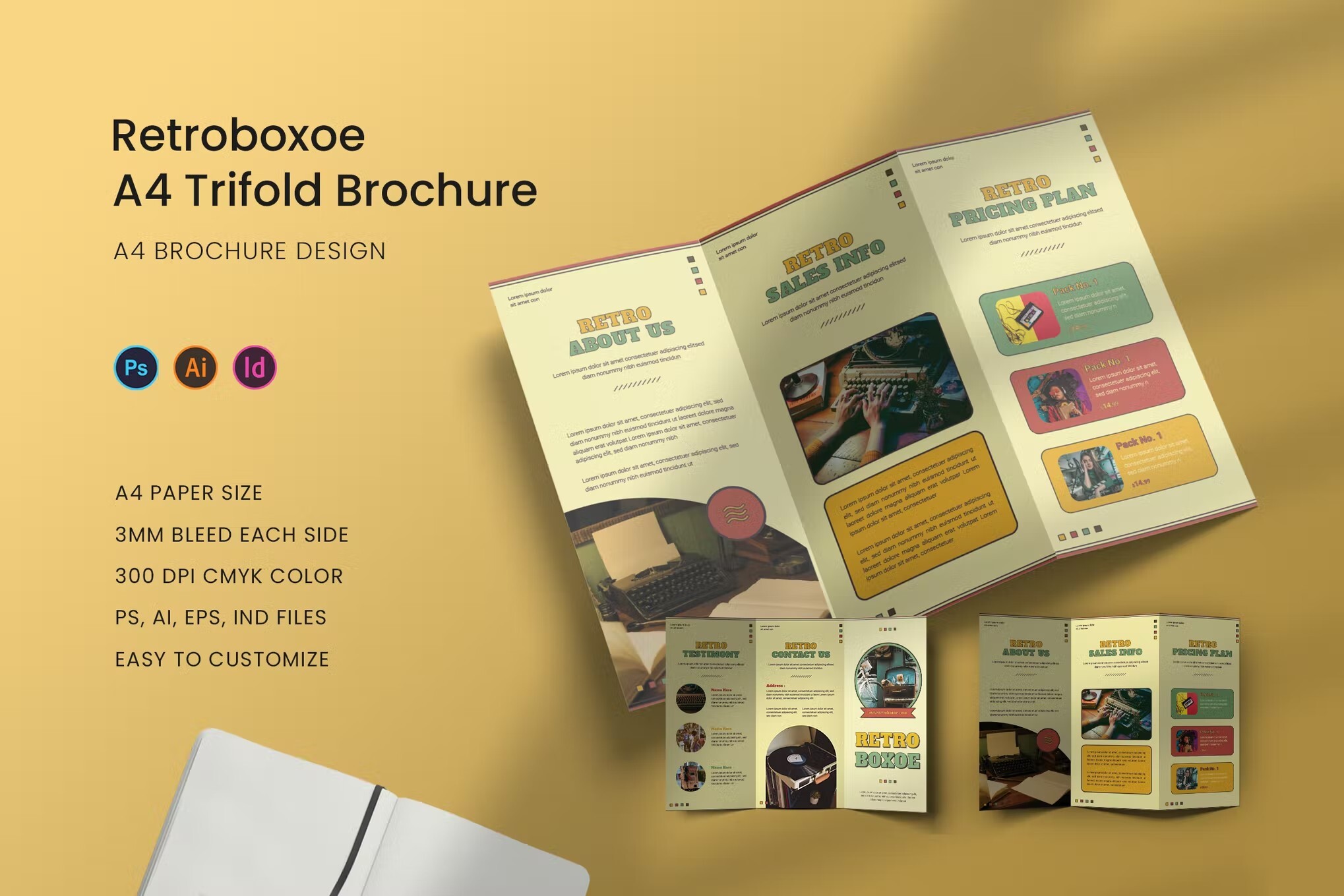 Bring an old-school, vintage touch to your brochure designs with Retroboxoe, an attention-grabbing template that is sure to make a statement, and put your business on the map in no time at all. No wonder it's one of our most favorite InDesign brochure templates on this list!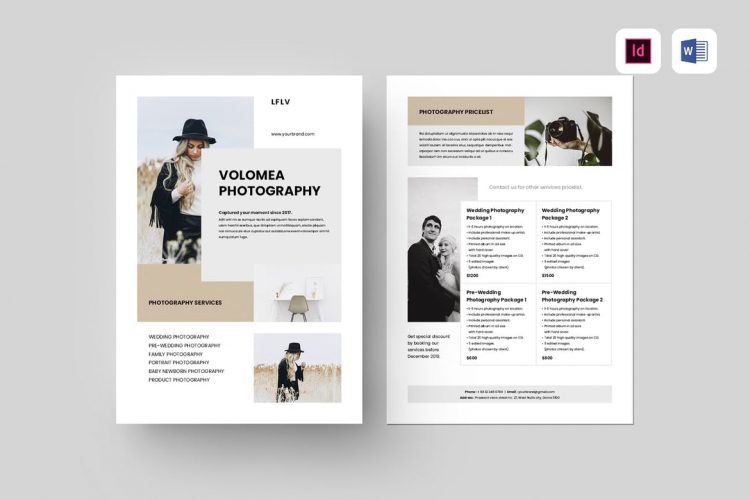 The last option in our list of InDesign brochure templates is a photography flyer featuring modern, edgy layouts, neutral color themes, and effective use of images and clean serif fonts to make an impact. It includes two pages that can be fully edited in Microsoft Word and Adobe InDesign.
These brochure designs are all professionally created for real business purposes and can be extensively customized using Adobe InDesign, Microsoft Word, or both, to ensure that your brochure reflects your organization's brand and does a perfect job of promoting what you have to offer.
Free InDesign & Word Brochure Templates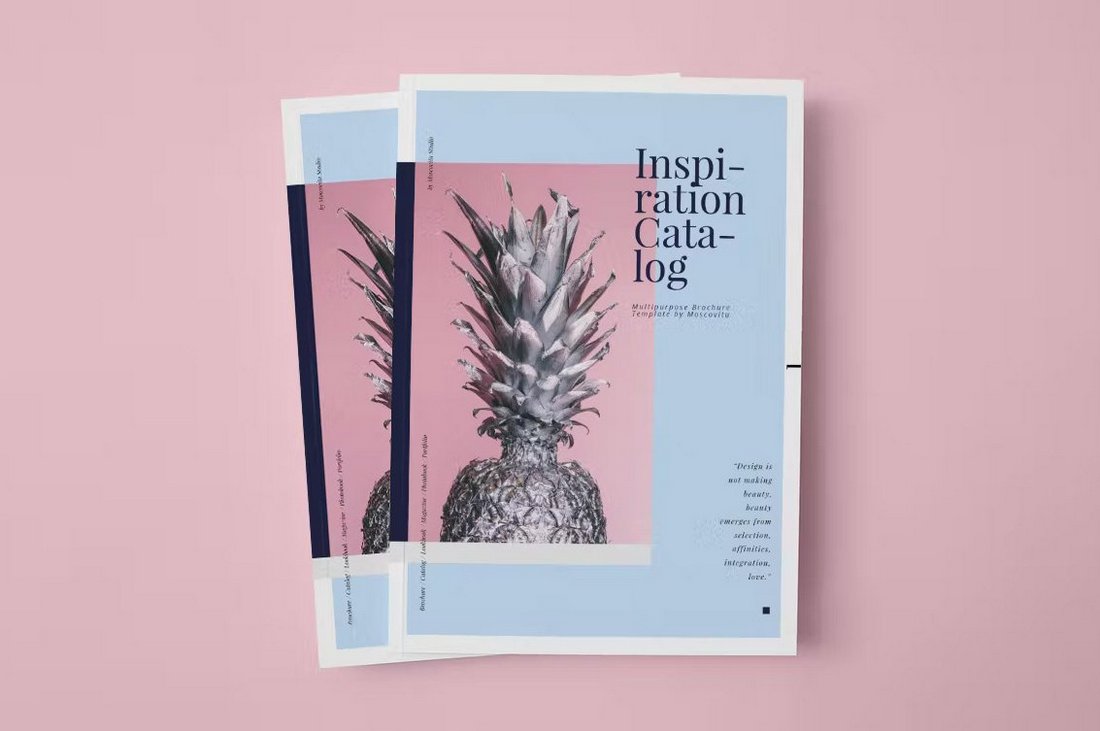 It's hard to believe that this brochure template is actually free. It comes with a design just as good as a premium template. And it's ideal for designing a professional catalog brochure for a small business.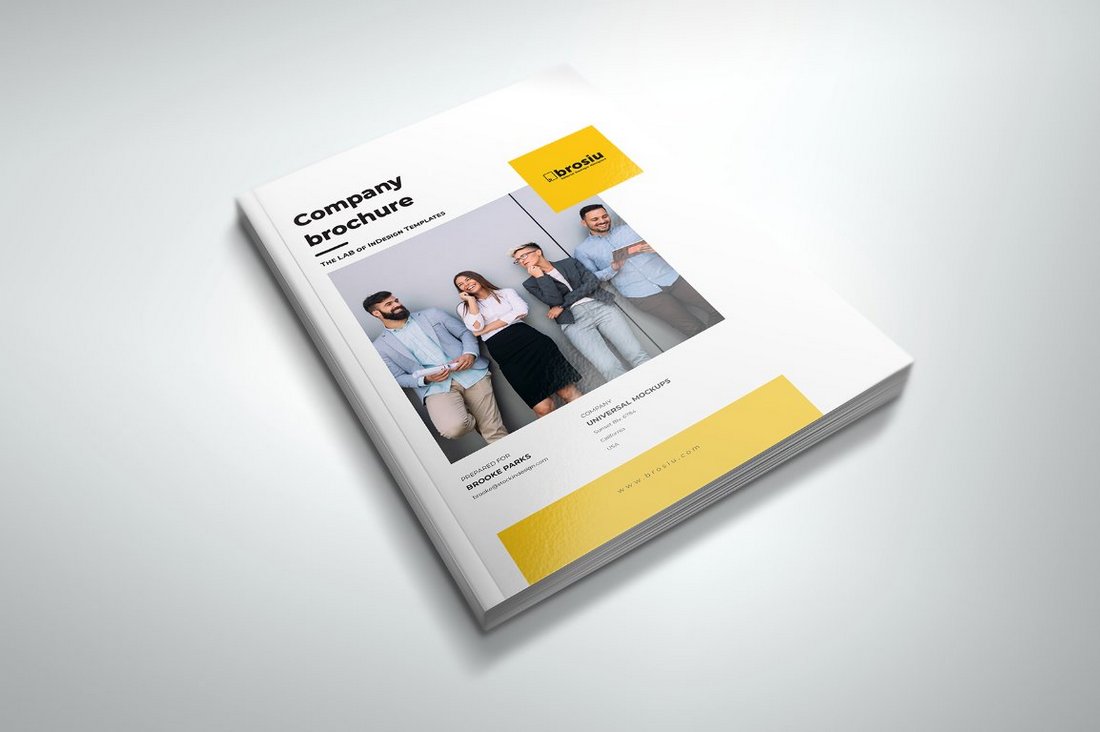 This brochure template has a clean and simple design to help you craft company profile brochures. It's available in both US Letter and A4 size layouts featuring multiple pages that you can customize however you like.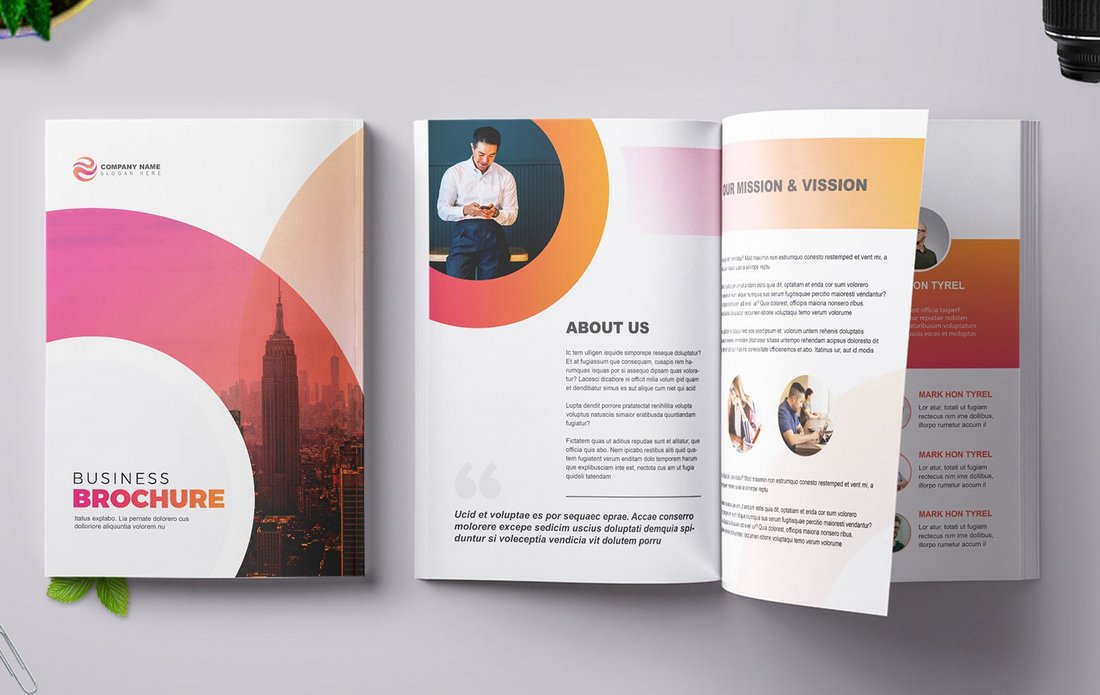 You can use this brochure template to make many different types of business documents with ease. It has beautiful and modern page layouts with multipurpose designs. There are 8 unique pages in this template.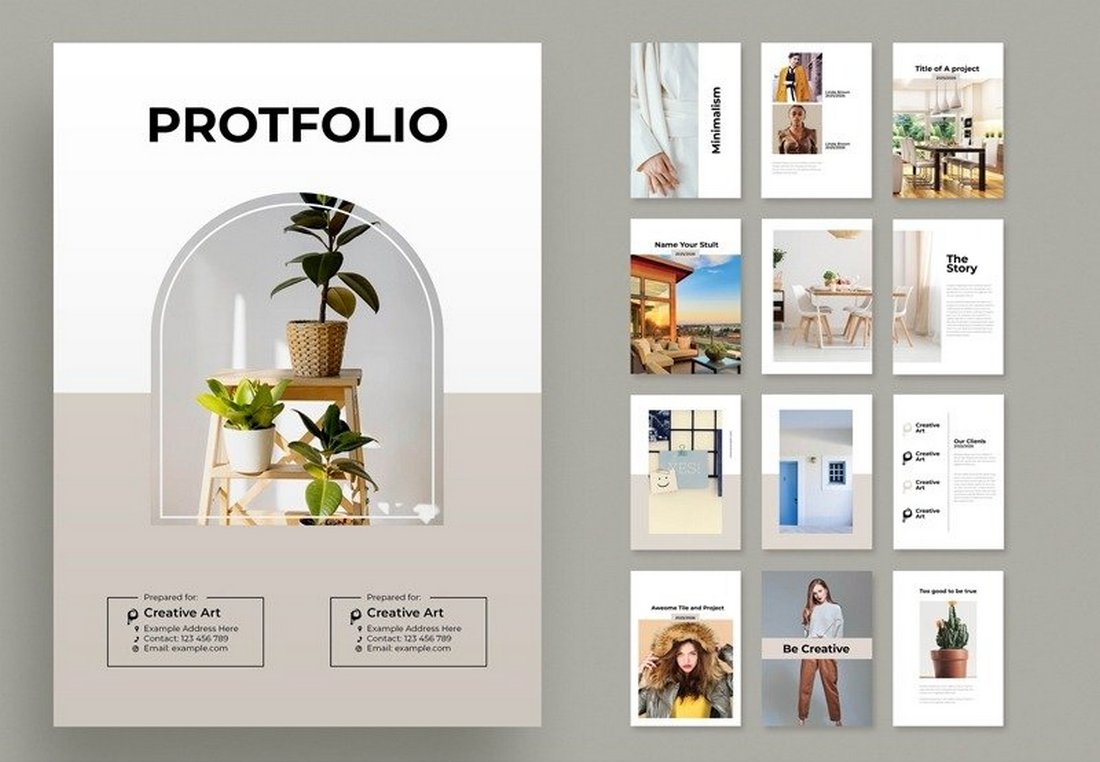 If you want to design a creative brochure to showcase your portfolio, this InDesign template is perfect for your project. It includes 18 different pages with free fonts and editable colors.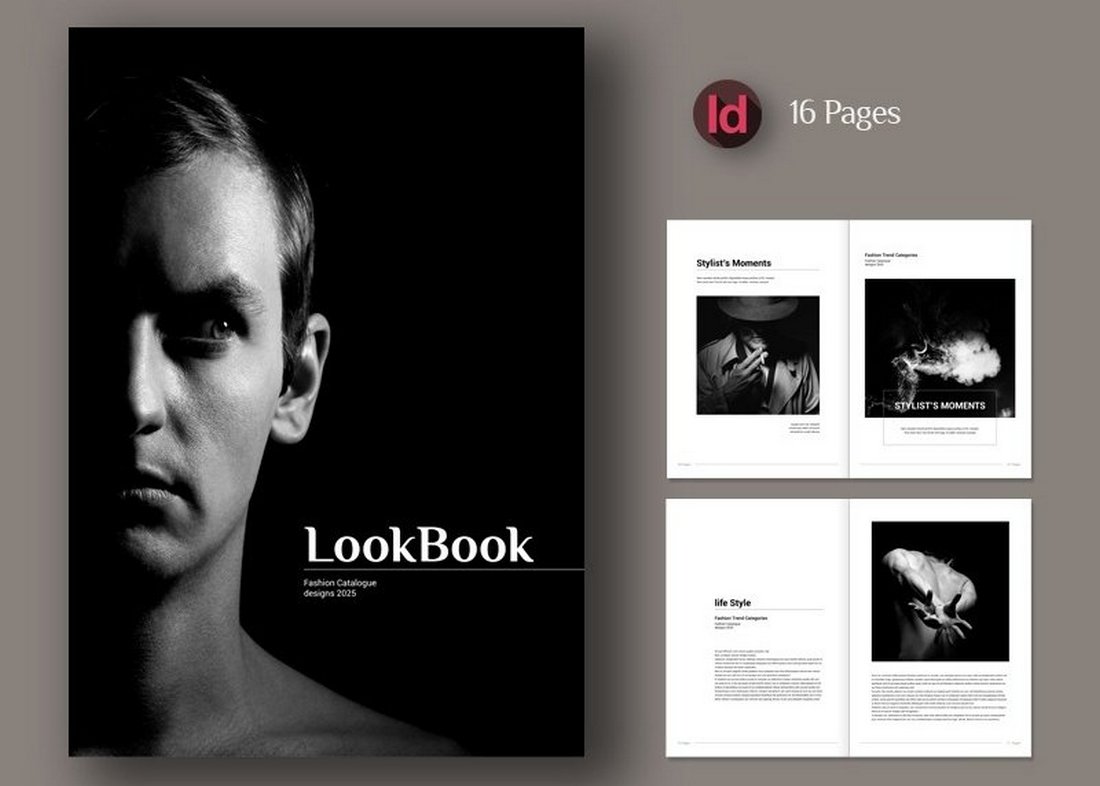 The stylishly minimalist layout of this brochure template makes it an excellent choice for making lookbook brochures for high-end fashion brands. It has 16 unique pages with editable objects and image placeholders.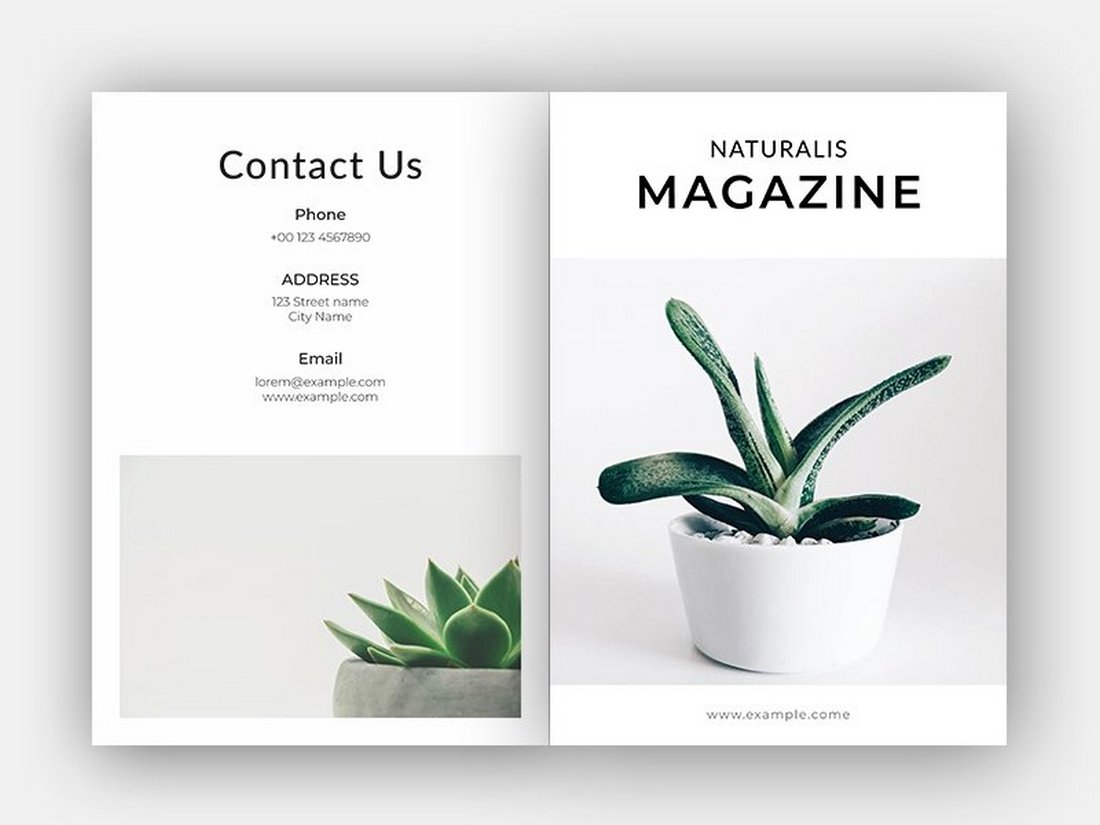 This free InDesign brochure template is most suitable for designing magazines with a minimal layout. There are 18 unique pages in this template with very simple yet elegant designs. It's ideal for making lookbook brochures as well.