Icons8: A Must-See Resource for Designers & Developers
You might have seen the name Icons8 out there, but don't know what the company does. Let's help to clear that up for you today — it's a name you want to become familiar with!
Icons8 is a provider of solid design assets that designers and developers can use in projects. Here's a look at Icons8 and everything the site has to offer. From what you might expect (icons!), to some other things that you might not (photos, music, and more!)
What is Icons8?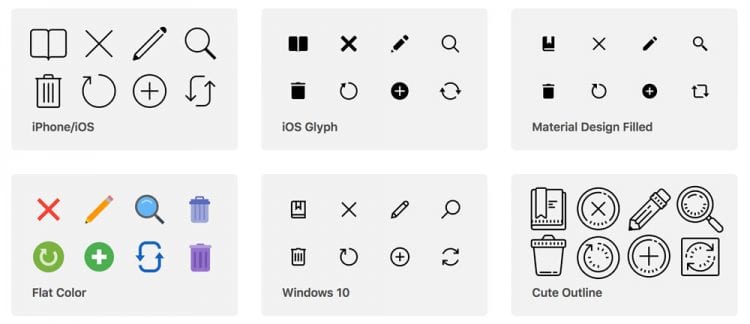 Icons8 is a digital asset provider, but their own short description of what the offer is a little more creative:
Icons8 allows professional and amateur designers to express their ideas by providing the right design elements at the right time.
Their goal is to provide website and design assets – primarily icons, although there are some other choices as well – to designers before they even think about needing these tools. And they deliver. Icons8 is packed with icons, as well as music, stock photos, and vector assets.
And here's the best part. Icons8 provides all of these design elements for free.
How Icons8 Works
Icons8 is packed with icons and other design assets. At last count, the site included more than 87,000 icons in SVG and PNG format for you browse, download and use. (And the site adds 7,000 to 10,000 new icons every year so that styles are always fresh.)
Here's what makes Icons8 different – it makes it easy to pick not just one icon, but an entire set that works together to use throughout a project.
Start with a basic icon and customize elements around it such as color and shape. Once you like the settings you have picked, you'll be able to download an entire pack of icons in that style. S0, there's no need to mix and match from random places.
The Icons8 system will save you time and load of frustration when it comes to picking out icons for projects. (You can even use this to customize icon sets by each of your projects.)
The Icons8 interface is simple, intuitive and well-designed. Icons are searchable and grouped in categories for easy browsing. (Another time-saver!)
Useful Tool for Designers and Developers

Ease of use might be what makes Icons8 so useful for designers and web developers. (We can all admit that picking out icons can be a bit of a drag.)
Every icon in the Icons8 library is drawn to pixel-perfection as well, so you know you are getting the right icons for projects. They look great, are scalable and won't ever look degraded on screens.
As you browse the Icons8 library, you'll notice something else: Each collection of icons includes a description of the style of those icons and how they might be applied in projects.
Here's an example from the "Cute Color" set: "Cute Color is a decorative cartoonish icon style. Each icon is decorated with short lines and has some shadows and highlights. Cute Color is a color version of the Cute Outline icon style and will fit any desktop, web application, or presentation."
Key Features
Every icon set from Icons8 includes the same great features:
Single style pack so that every icon has the same visual feel
Editable vector format so you can adjust or customize icons as needed
Fonts generator so you can create an icon font with only the icons you need
HTML embed code so you can paste icons right into your web designs
Icons and Other Design Assets
Icons8 isn't just for icons – although it is what they are probably best known for. Icons8 also includes other downloadable design assets.
Here's what you can find:
All of these design assets are also free to use, just like the icons in the Icons8 collection.
The Photo Creator
It's a common problem with stock photography. An image is close to what you're looking for, but it isn't quite right. If only you'd been there during the photo shoot to tweak a couple of things and create the perfect composition.
The Icons8 Photo Creator goes a long way towards solving that problem. Here's a quick look at how it works:
The concept is simple. Choose from a huge range of different models, backgrounds, and objects, then combine them together into the perfect scene that represents the concept you're trying to convey.
Icons8 phrases it like this: Prefabricated stock photography is generic. Craft photos that are deep and meaningful.
That sums it up well. Using the Photo Creator, you can save yourself from the time-sink that it scouring the web for the right photo, and instead just make it yourself. It's a neat concept.
But what does it cost? JPEGs are free for a link. PSDs are $20/month, which gives you all models and objects masked and layered (giving you the ability to perform more advanced customization work yourself).
How Are People Using It?
Icons8 has been collating some impressive (and fun) examples of what people have created with the tool so far. Here are a few choice picks: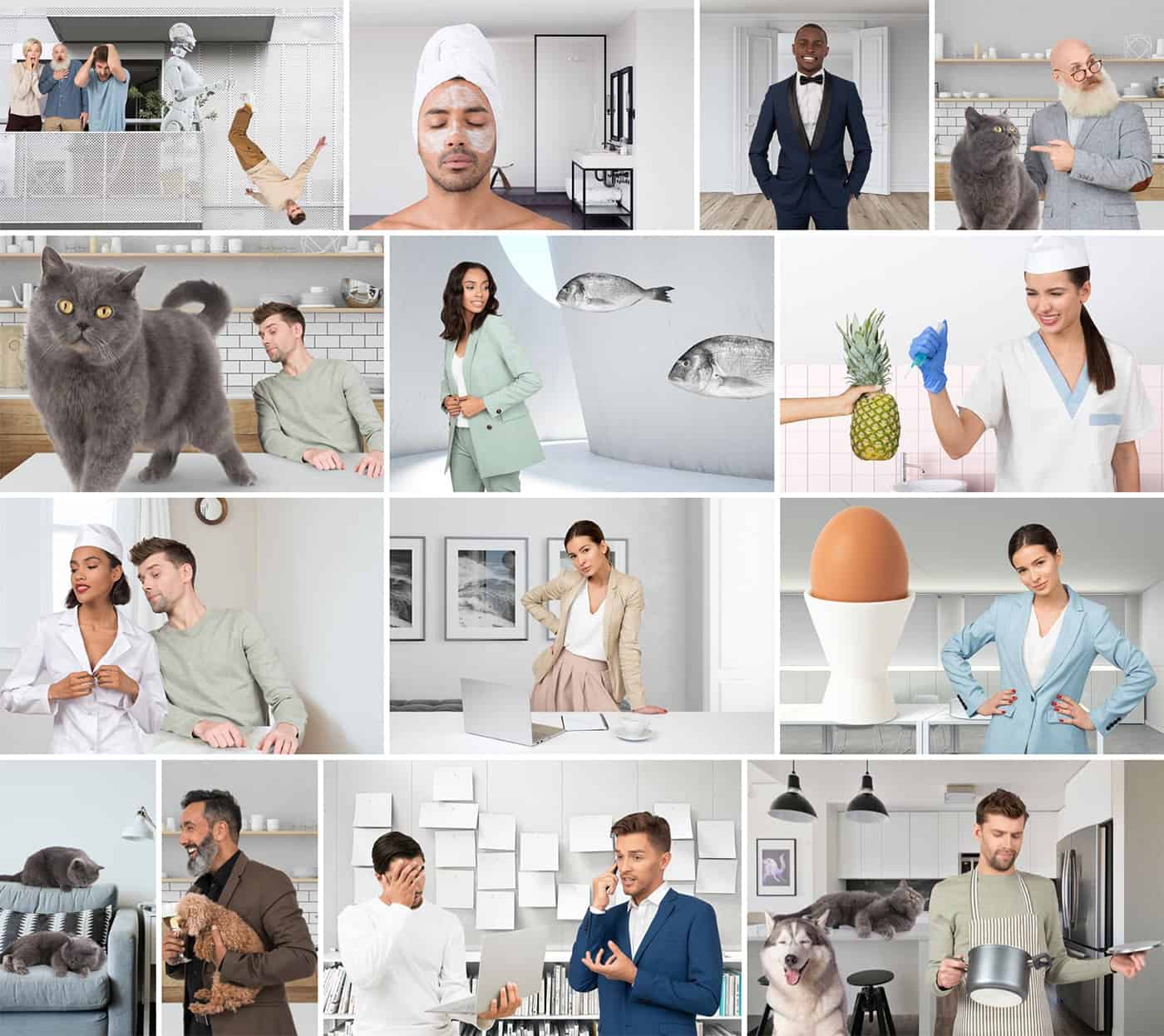 Pricing and Licensing
So what exactly can you do with free design assets? Icons8 has license agreements for almost any type of project. There are plenty of free options (most ask that you link in exchange for the asset). And Icons8 has a few paid plans as well for those needing more access to assets.
There's both a monthly, and an annual plan (priced at $19.90/month, and $199/year respectively). Both of these plans give you access to every asset, in all sizes and formats, as well as access to desktop apps. Plus, you don't have to link back to assets when you use them. The desktop app even lets you create and save icons and then open them in other tools such as Photoshop, Xcode or Visual Studio.
One of the best things about paid Icons8 plans is access to the desktop app so that you can generate and play with icon styles right from your computer, rather than in-browser.
These plans let you use icons and assets for pretty much any use – online or print, individually or for clients, but you should read through the terms before getting started.
Conclusion
Icons8 includes a robust set of icons – the generator tools are a serious time-saver – and design assets with a professional look and feel. The tools are easy to use and icons do look great. (The fact that you can customize and match a set before downloading is phenomenal.)
Icons8 is free to use. Play around. Create an icon set and see how easy it is to integrate a great icon collection into your next design project. (You'll probably be hooked on this tool after just one use.)