10 Tips To Find The Best Products To Sell On Shopify
Setting up an online store with Shopify is quite easy as it can be done in a few simple steps. The challenge is finding products that your audience actually wants to buy.
If you want to build a successful Shopify store that generates more sales, you should do more research before choosing the products to sell. Just because you think a product looks cool doesn't mean it will sell.
You need to find products that have a demand and a big enough audience. It's not difficult to find such products. With a little bit of research, you can easily find the best products to sell online. We'll give you a few tips to get started. Keep reading.
Download hundreds of stunning Shopify themes and templates with an Envato Elements membership. For $16 per month, you have unlimited access to a growing library to thousands of themes, fonts, web templates, graphics, and more.
How To Choose the Right Products to Sell
Finding the right products to sell on your Shopify store is a process that requires careful planning.
If you pick a product with too broad of an audience, you'll have to deal with a lot of competition. If you pick a product that's too niche, you'll have a hard time generating traffic to your store. The key is finding the products that are in the middle.
Niche products with a decent demand will help you generate more sales without forcing you to compete with big brands.
Usually, it takes a bit of trial and error to find great products to sell online but if you follow our tips you'll find better products more easily.
1. Browse Amazon and AliExpress
The best and the easiest way to find great product ideas for your shop is to steal them. Browsing sites like Amazon, AliExpress, and Etsy is a great place to start.
Big retail sites will often show you which products have the highest demand. You can steal more than a few successful product ideas from them.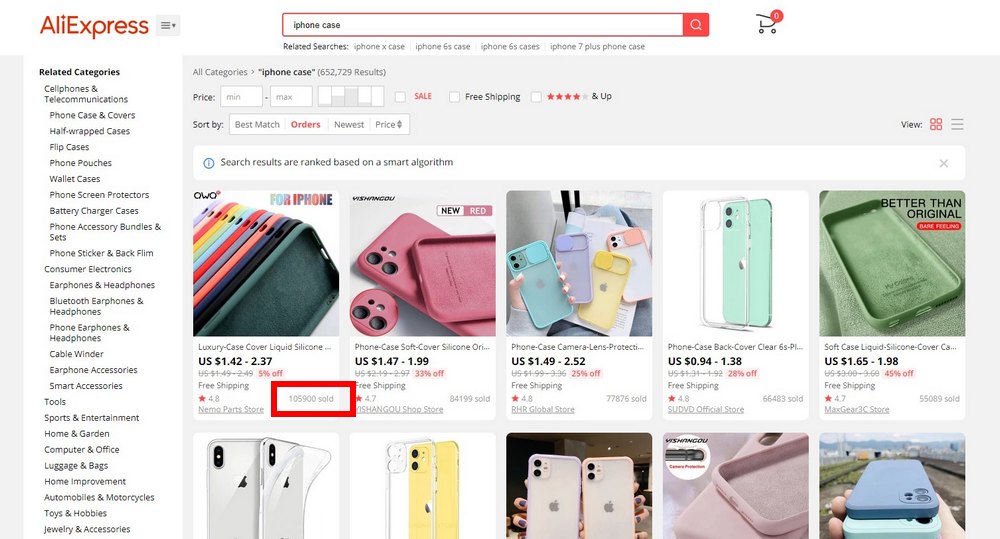 For example, if you go to AliExpress and search for "iPhone Case" and sort by the number of "Orders" it will show you what type of cases are selling the most.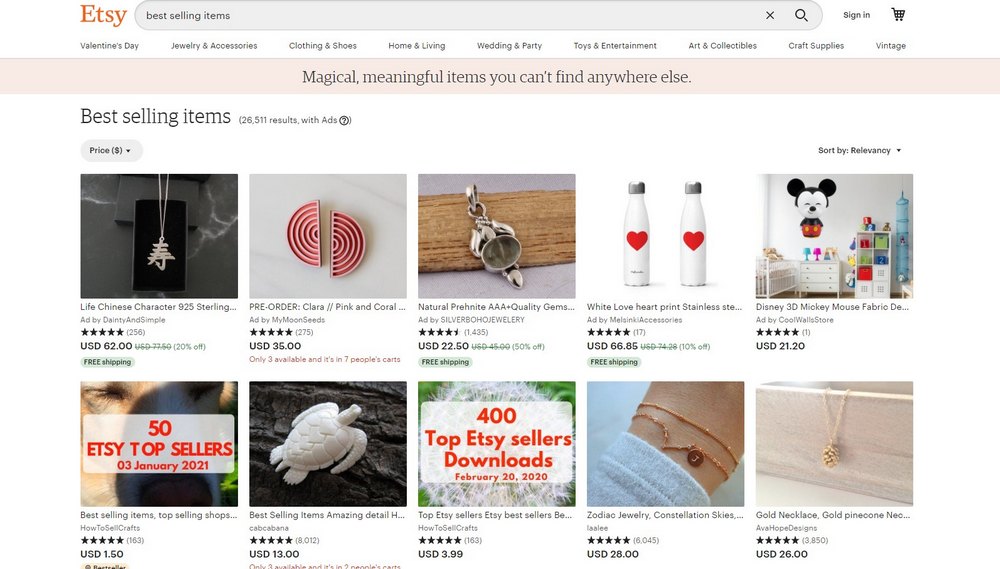 Or you can go to Etsy and explore its best selling items to get a few great product ideas for your own shop.
A great thing about following this method is that you don't have to validate these products as they are already proven successful.
2. Look For Related Products
Another great way to find successful niche products is to explore what kind of gadgets and items people buy for products they already own.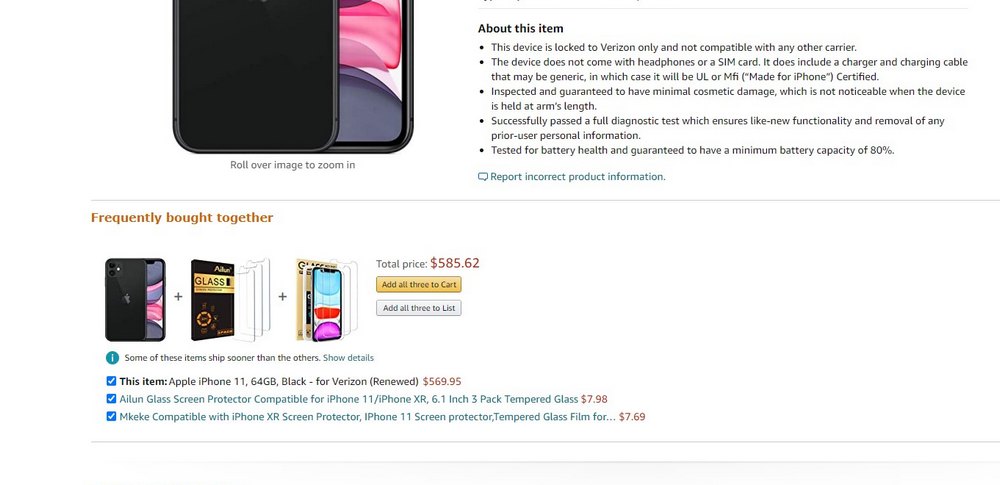 For example, if your target audience is iPhone owners you can go to a retail site like Amazon and see what kind of related products are "frequently bought together".
Then you can sell those related products in your store while targeting iPhone owners. This way you can easily define your target audience and the right niche products at the same time.
3. Follow The Trends
Selling trending products can be tricky because most trends don't last long. Thankfully, there are ways you can use to find trends that have stayed relevant for a long time.
Go to Google Trends, select a category, and then select Google Shopping as the source. This will show you a list of topics that are trending on Google. You can pick a topic here or search keywords of your own.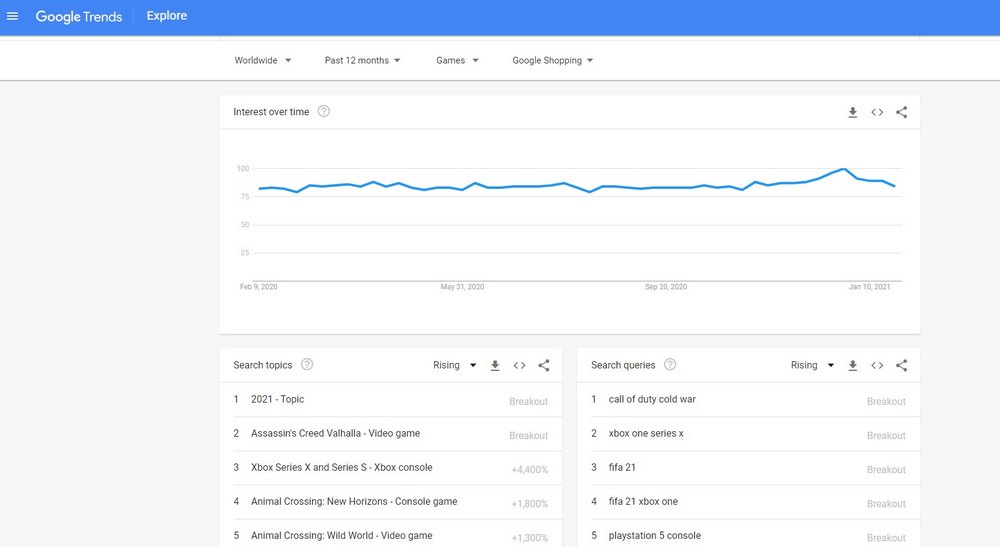 For example, when exploring the "Games" category you'll see the games that are popular right now. You can use these details to find products related to these games. Like iPhone cases with Animal Crossing designs. And then you can promote your cases to gamers who are fans of Animal Crossing.
4. Search Instagram Hashtags
Influencer marketing is a big part of promoting Shopify products. In fact, it's the secret behind most of the successful stores on Shopify. If you can find topics that get the most Likes on Instagram, you'll be able to narrow your search for product ideas.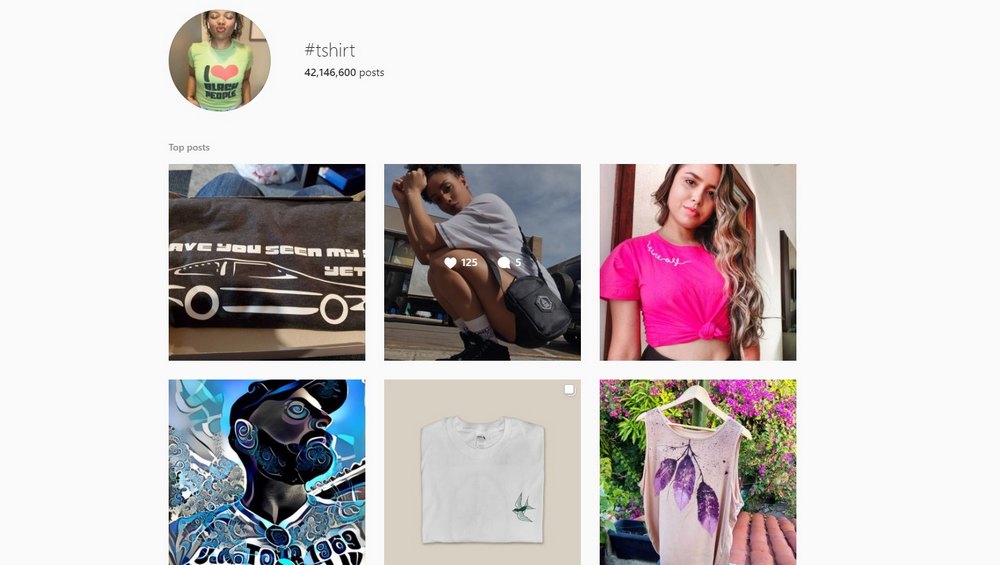 Go to the Instagram Explore section and search for tags. For example, if you search for #Tshirt you'll see what type of T-shirt designs gets more attention.
5. Find Dropshipping Products with Oberlo
If you're setting up a dropshipping store with Shopify, it won't be too difficult to find great products to sell. You can simply use the Oberlo app for Shopify to easily find and import products from wholesalers.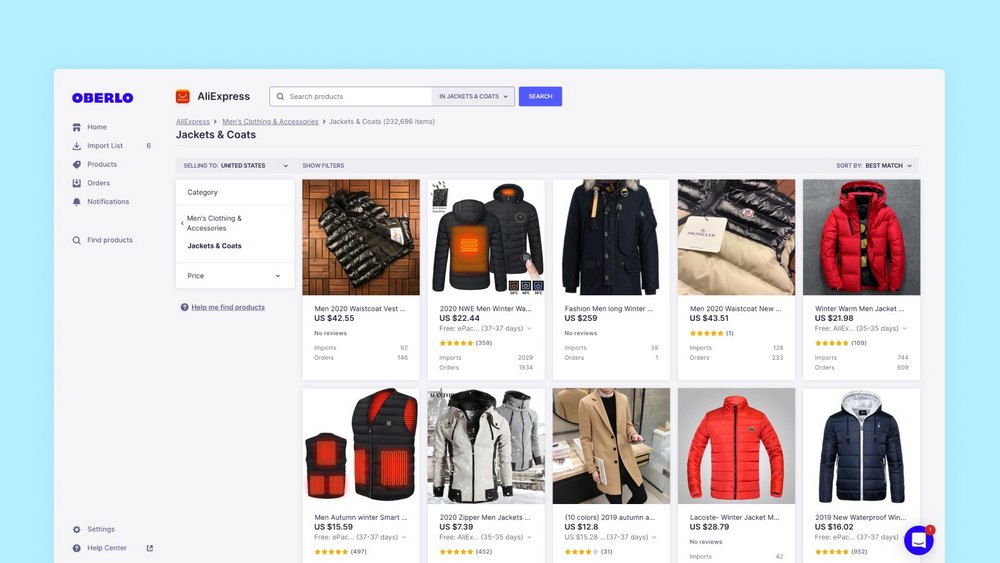 Oberlo makes the entire process of setting up a dropshipping store in Shopify a walk in the park. And it will allow you to import products from sites like AliExpress with just a few clicks.
6. Do A Keyword Research
You can also use keyword research techniques to find products with a demand to sell in your store.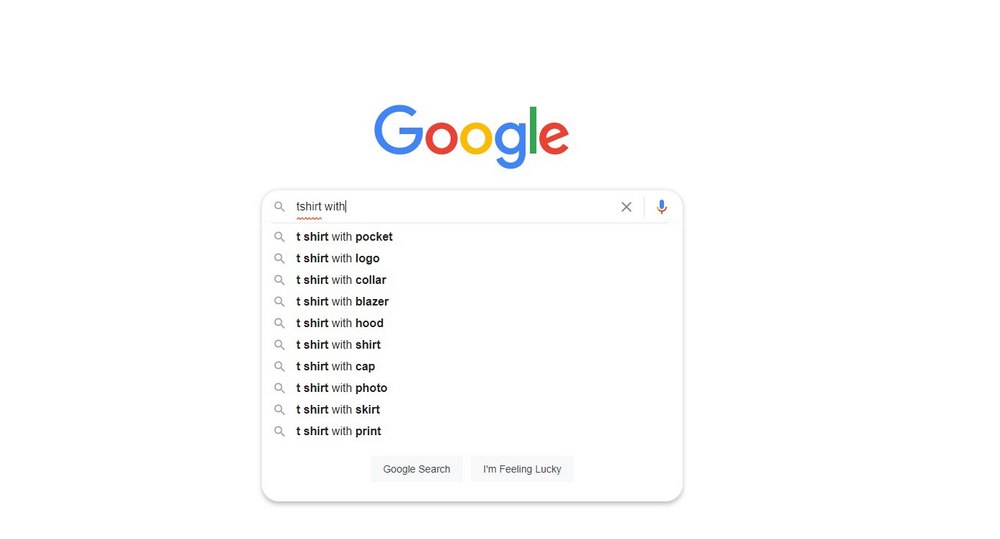 For example, you can go on Google and search for a keyword like "T-shirt" and see what kind of suggestions it'll give you. These suggestions are search terms that other people search on Google.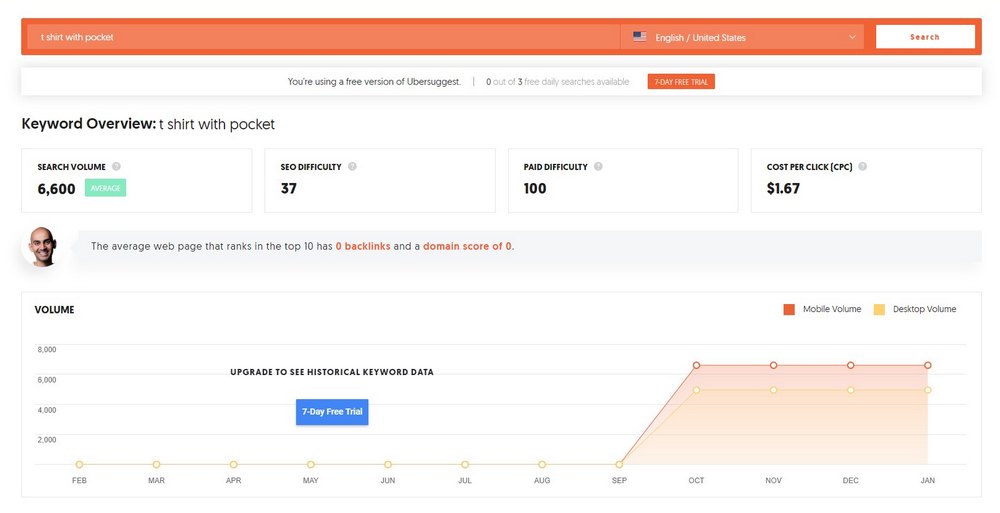 Copy a suggested keyword and go to a keyword research tool like Ubersuggest and paste it. This will show you how many people actually search for that keyword along with how difficult it is to rank for this keyword on Google.
7. Look For Problem-Solving Products
Products that solve some type of an everyday problem are the easiest to sell. They give you a better approach to promote the product and help people at the same time.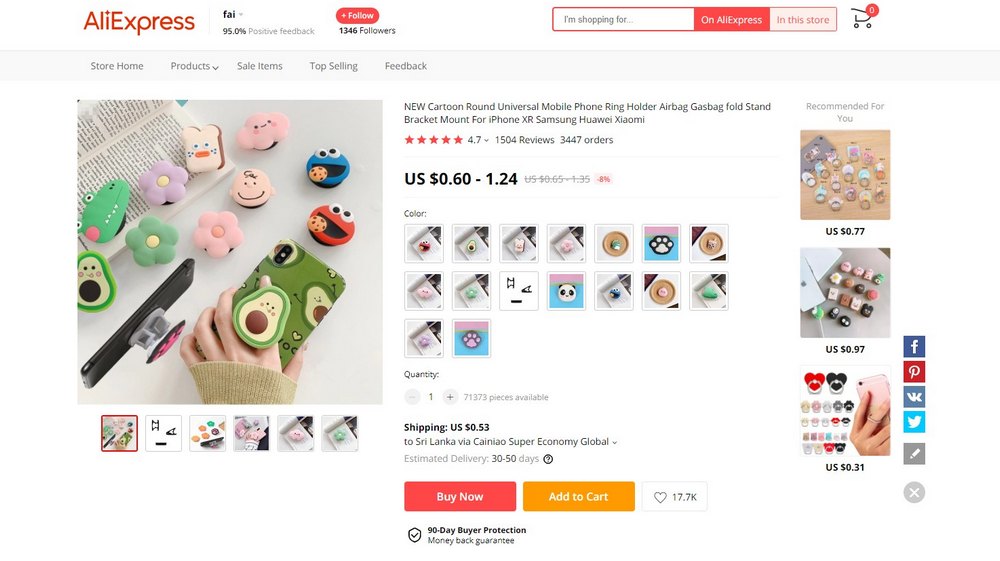 For example, people with butterfingers had a hard time holding on to their phones. And then came phone ring holders.
If you can find problem-solving products like that, your store will be flooded with traffic every day.
8. Run A Small Survey
Simply asking your audience is another easy way to find great product ideas.
For example, you can create a small survey asking what kind of products they have wishlisted recently, bought recently, or problems they are having with their existing products.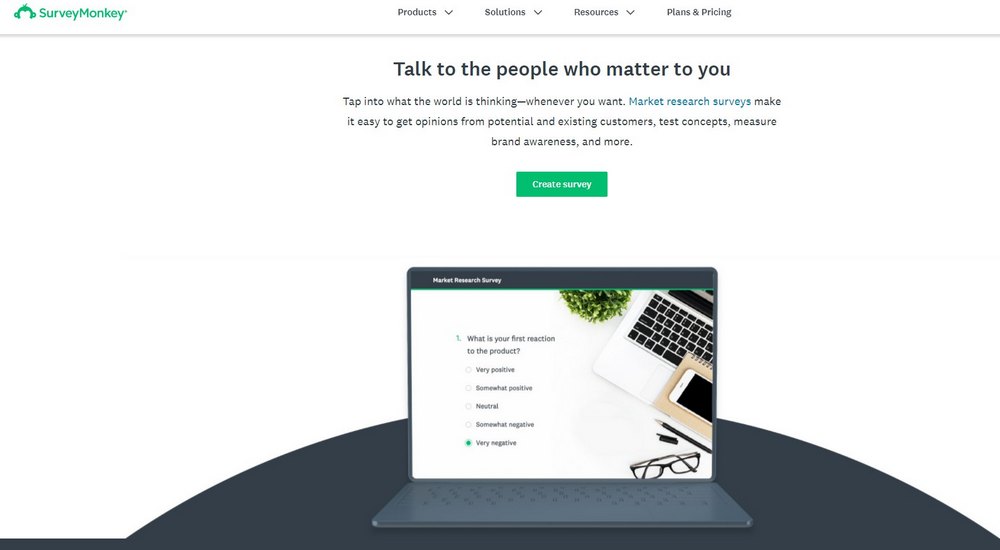 Tools like SurveyMonkey lets you create surveys for free.
Using the responses, you can find product ideas for your own store. It will work better if you already have an audience around your store, like an email list or a Facebook group.
9. Use Facebook Ads to Test Ideas
Sometimes you'll come up with your own product ideas but you don't know for sure if it has a demand. In such cases, you can use Facebook Ads to validate your product.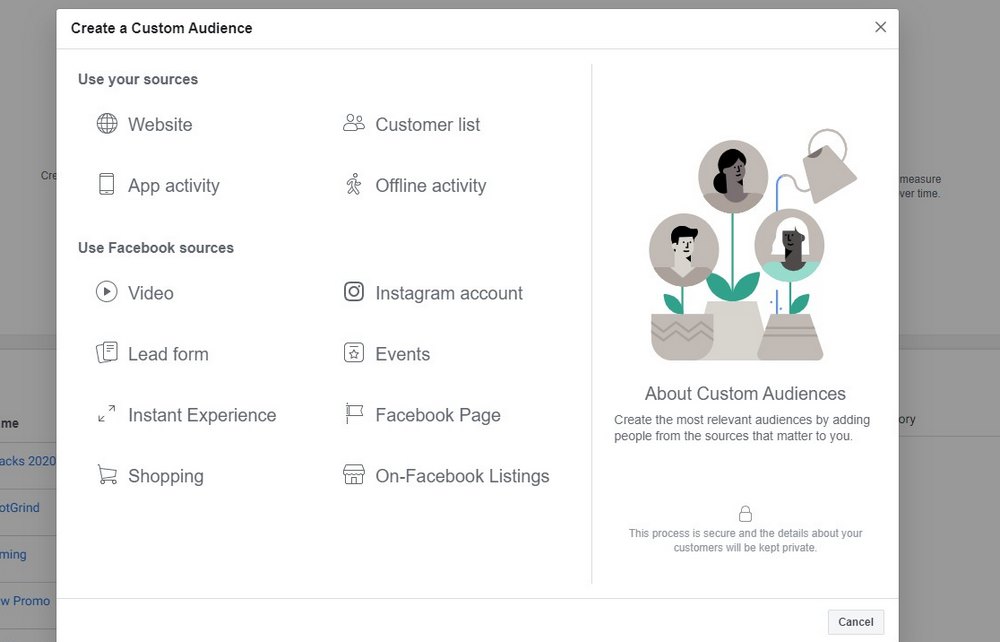 Run a Facebook Ads campaign with different variations of your product. Facebook Ads allows you to show your ads to a very specific audience. And it will help you to target a niche market more easily.
Of course, this strategy will require an advertising budget. But, testing a product this way is much better than just waiting for sales to appear out of nowhere.
10. Open A Print Shop
If you still can't find a product to sell on your Shopify store, you should make your own products. Printing custom T-shirts, mugs, and coasters are also a solid business idea.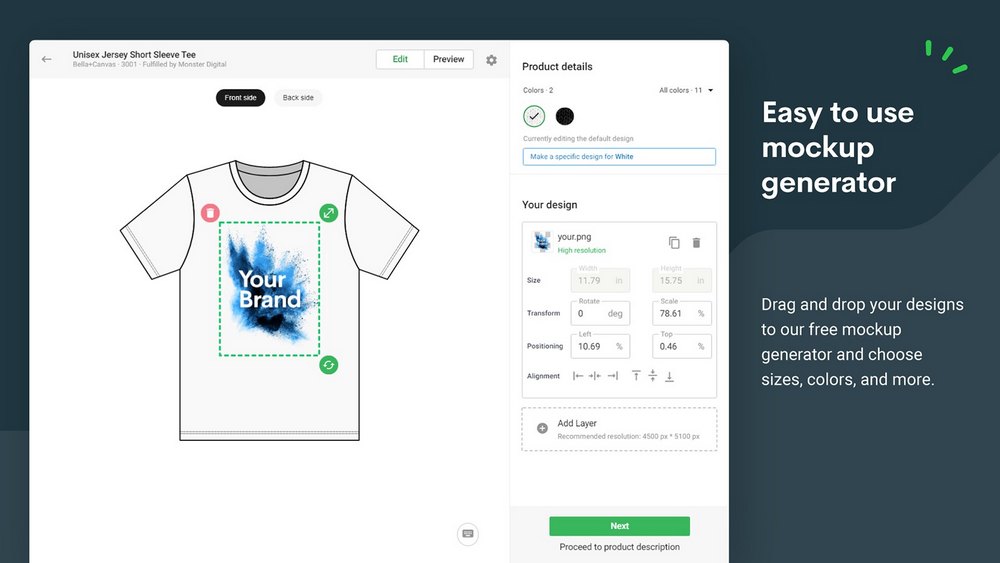 Shopify has several apps like Printify that allow you to easily transform your store into a T-shirt printing business.
In Conclusion
Even though we can't guarantee these methods will lead you to million-dollar products, they will surely guide you towards better product ideas.
Using a professional store design is also important to lead your store to success. It's what makes your Shopify store stand out from the rest. Check out our best Shopify themes collection to find a unique theme for your store.