15+ Best Free Shopify Themes 2020
In the first quarter of 2020, Shopify's revenue grew by 47%. There's no doubt that Shopify is on its way to become the biggest eCommerce platform on the web.
If you've been thinking about building your own online store, don't hesitate to pick Shopify. It's one of the most convenient and supportive eCommerce platforms for setting up your shop and easily generating sales.
Of course, you'll need a great looking shop to bring in more customers and show them that your products and brand can be trusted. The only way to do that is to find a unique theme design that separates your shop from thousands of others.
To help you find the right theme for your store, we handpicked some of the best free Shopify themes you can download right now. In this collection, you'll find themes for making all kinds of online shops and stores.
Note: Free themes often come with limited features and require you to attribute their author through your website. If you prefer a more flexible theme, take a look at our premium Shopify themes collection.
Download hundreds of stunning Shopify themes and templates with an Envato Elements membership. For $16 per month, you have unlimited access to a growing library to thousands of themes, fonts, web templates, graphics, and more.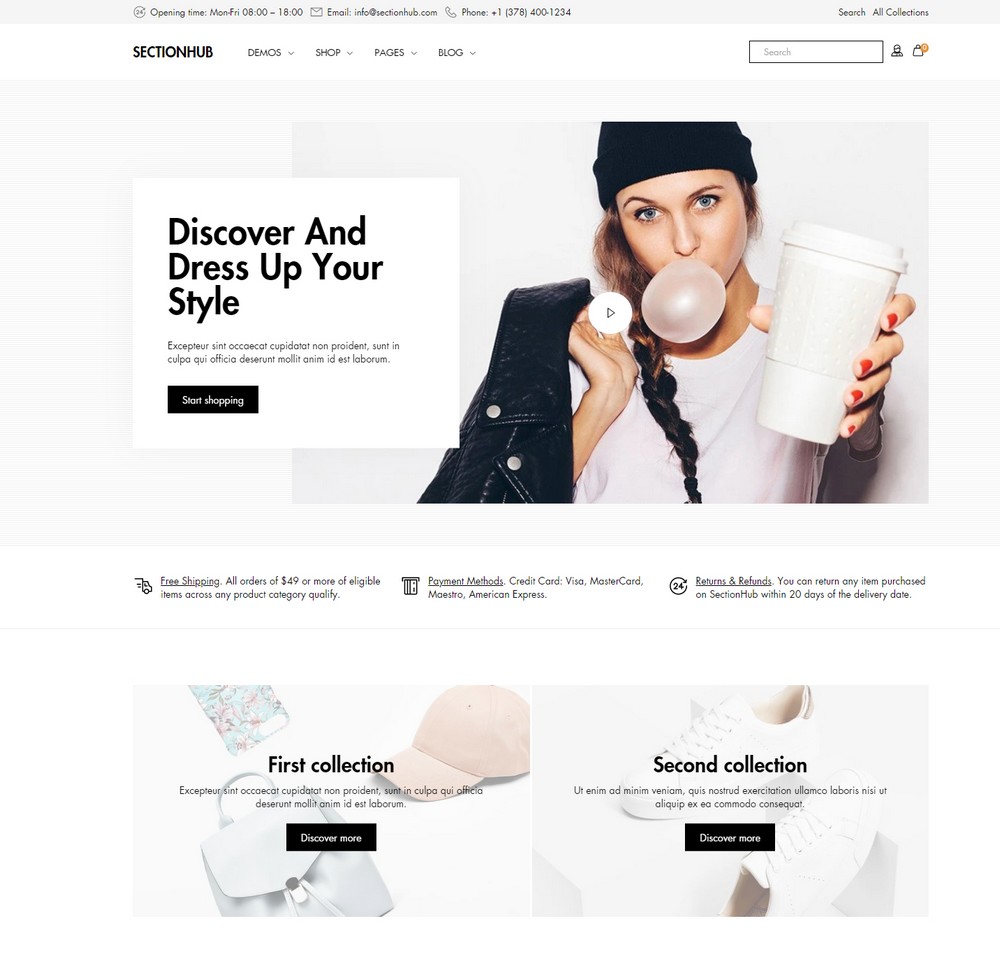 The flexibility of the design is an important feature to look for when choosing a theme for making any type of website. You should be able to add more pages, sections, and elements to your website design as you grow your website.
That's why SectionHub is such a great free theme you can use to make your Shopify website. It's built with the SectionHub page builder Shopify app, which allows you to customize the design using pre-built sections, content blocks, and lots of elements.
You'll have the freedom to add more content to your store as your business gets bigger.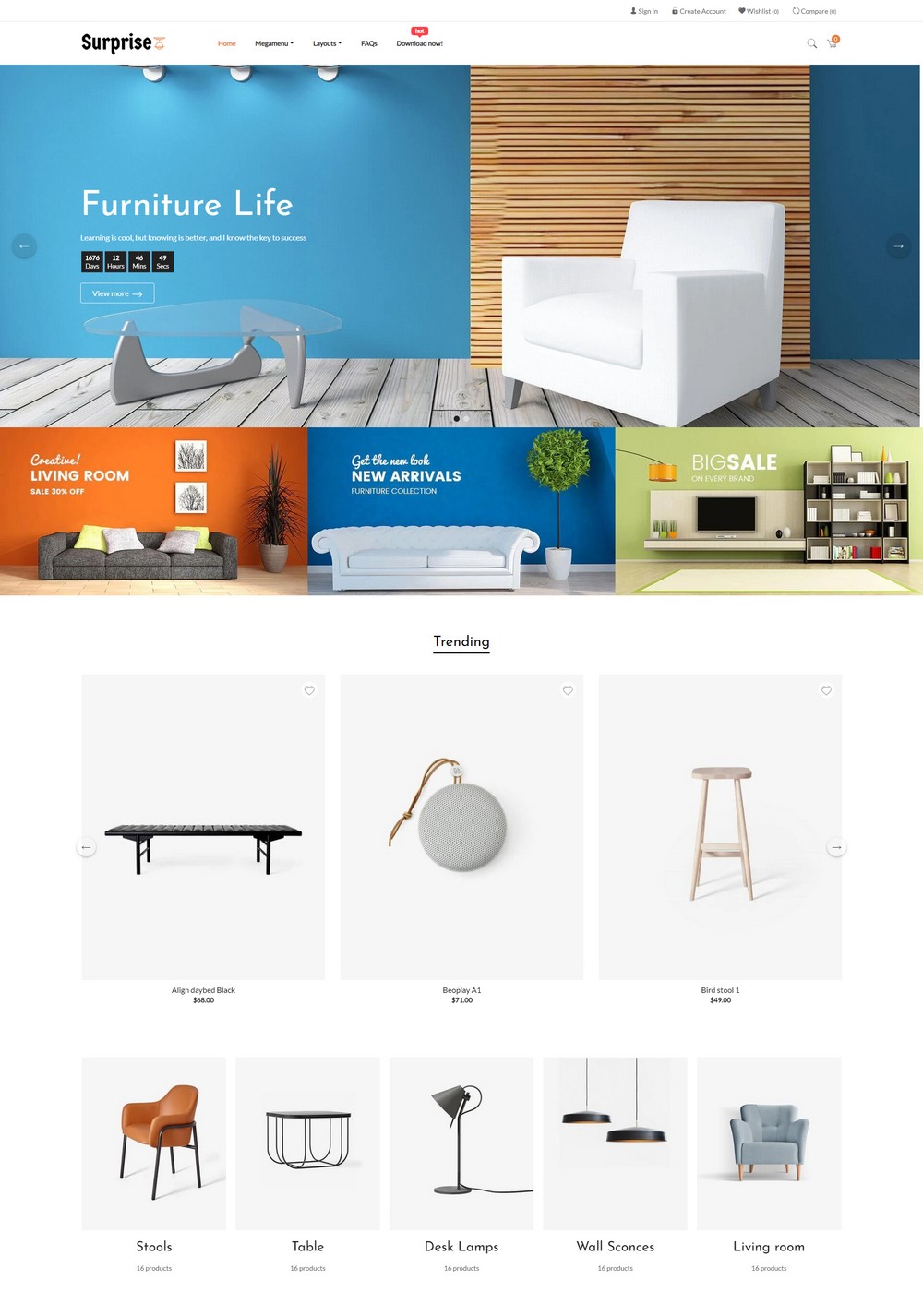 Most free Shopify themes feature designs with outdated layouts and styles. And you rarely find free themes that are even worth downloading. But you'll surely make an exception for this theme.
Surprise is a free Shopify theme that comes with an amazingly beautiful design. It features a modern layout with a featured section where you can highlight your best products. As well as a shop with clean product pages.
Using this theme, you can build a professional store for interior design, furniture products, and much more.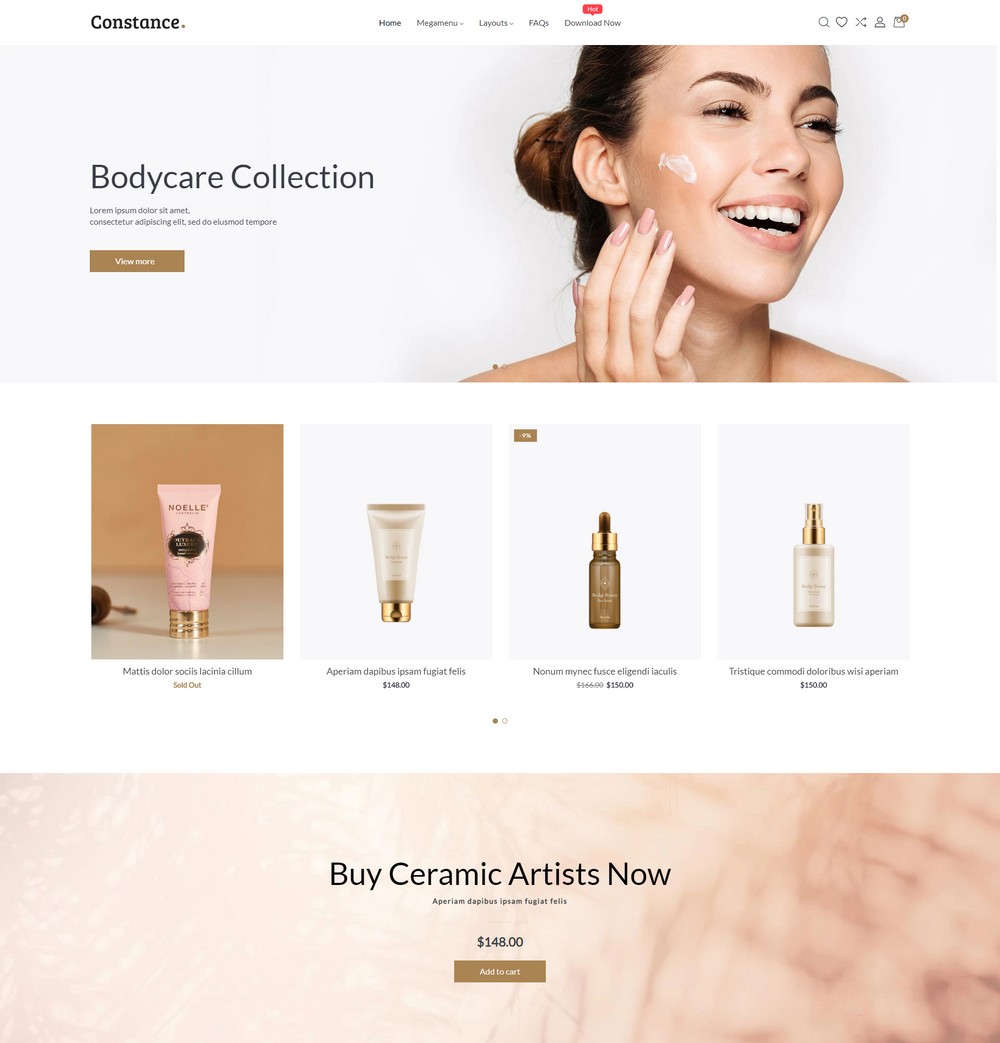 Shopify is a great platform to sell your own beauty products. In fact, even Kylie Jenner started her first shop on Shopify. With this theme, you can also start your beauty products store.
Constance is a free Shopify theme made just for stores that specialize in beauty and lifestyle products. It features a simple design where you can highlight your products and collections using large images.
The theme also includes a powerful filtering system and a blog layout as well.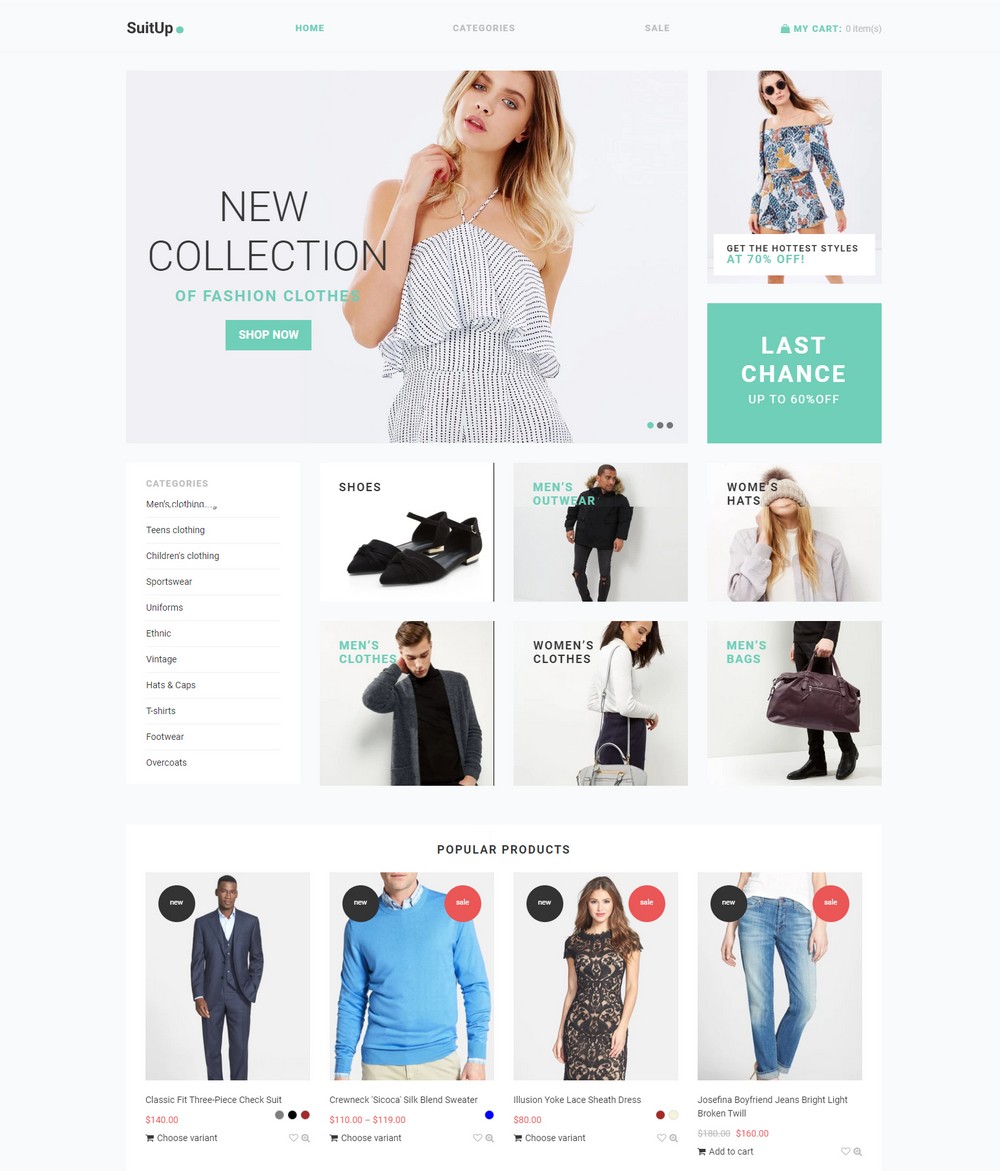 Minimalist designs help you to highlight your products more clearly in your online stores. Just like this free Shopify theme which comes with a minimal and simple design.
This Shopify theme features a modern and clean design that's perfect for making online stores for fashion and apparel shops. The theme includes all the useful features of a professional shop like a mega menu, filters, multi-currency support, multilingual support, and much more.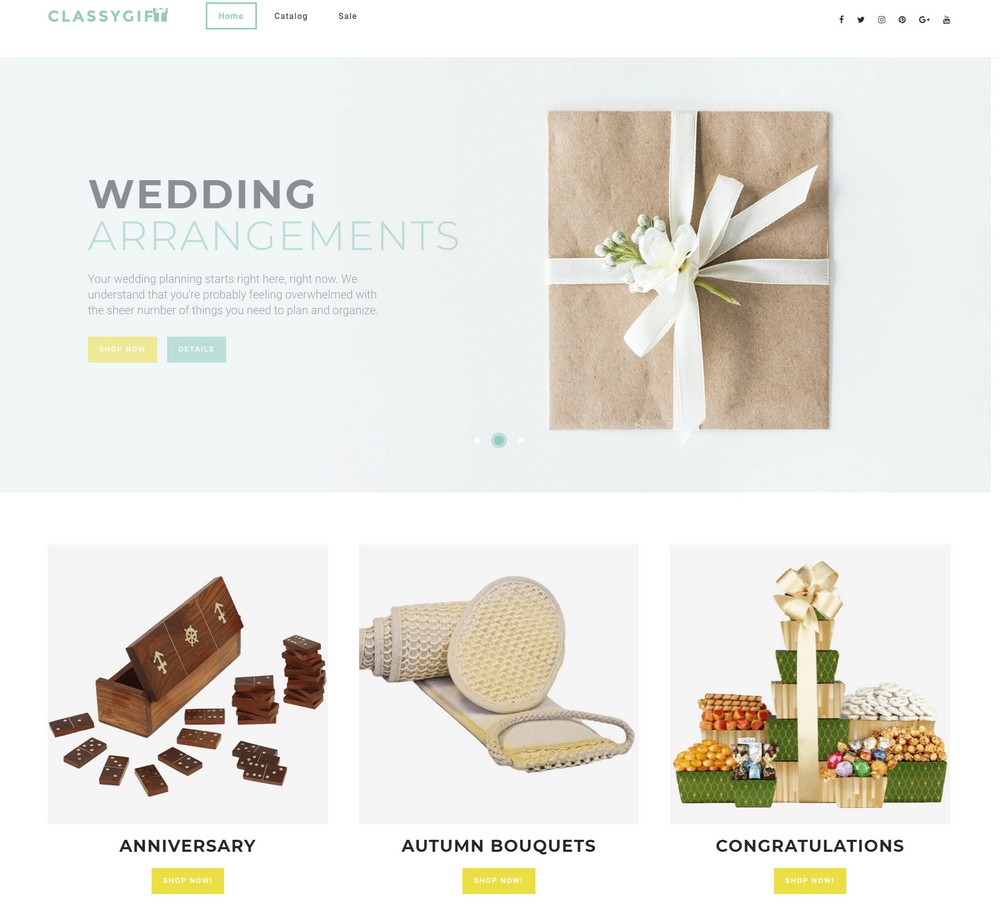 Selling hand-crafted arts and crafts is another booming business on Shopify. With the help of this theme, you can also make a shop to sell your own crafts.
This free Shopify theme comes with a more product-centric design. It gives more attention to your product collections and highlights them with big images. The theme layout is also fully responsive, making it compatible with mobile devices of all sizes.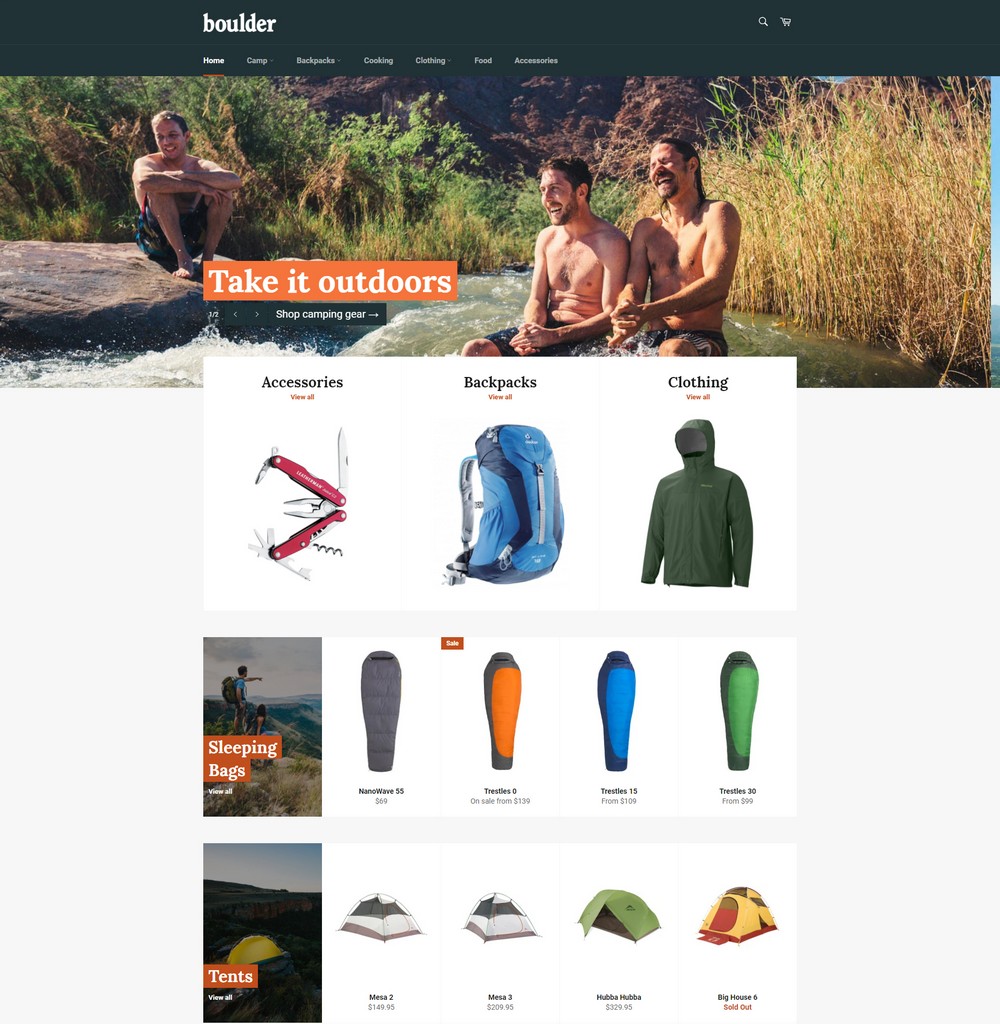 Whether you have a shop selling outdoor camping gear, backpacks, or rock climbing gear, this is a great free theme you can use to setup your own shop on Shopify.
Venture is one of the best free themes available on the official Shopify themes database. You can install it with just one click. It also comes in multiple styles, allowing you to make websites specifically for outdoor gear, snowboarding, and boxing.
This theme can also handle large product catalogs and includes a mega-menu as well.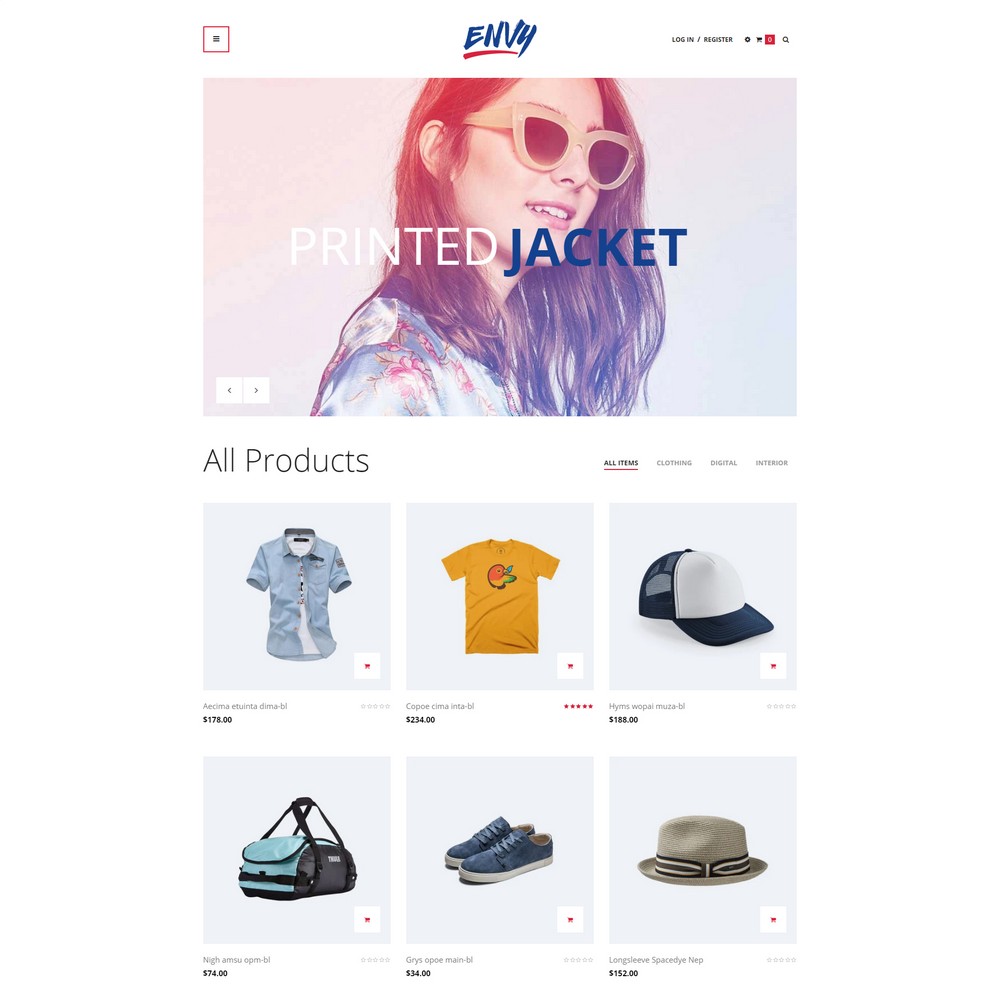 Making a shop for selling branded fashion products? Then this theme will help you create a more professional-looking store to showcase your products.
AP Envy is a free Shopify theme that features a clean design. It comes with a boxed layout that also looks great on mobile devices. The theme is also fully compatible with Shopify Sections, which allows you to add more content to the website more easily.
In addition, the theme lets you choose from multiple homepage styles.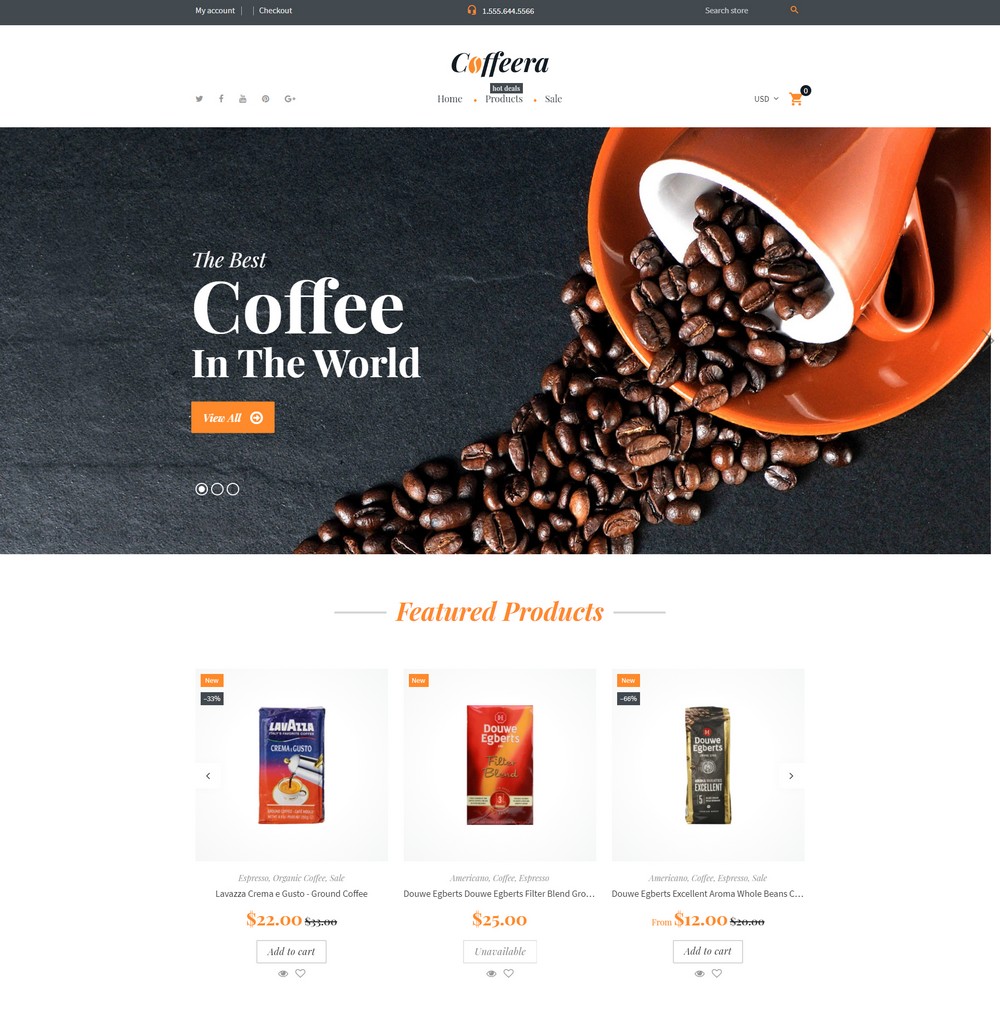 There's a high demand for premium-quality coffee brands and products. If you're planning on creating a shop to sell such coffee products, this free theme will come in handy.
Coffeera is a high-quality Shopify theme you can download for free. It comes with a modern design where you can showcase your premium products more effectively. This theme also supports Oberlo, which will help you setup a dropshipping store without an effort.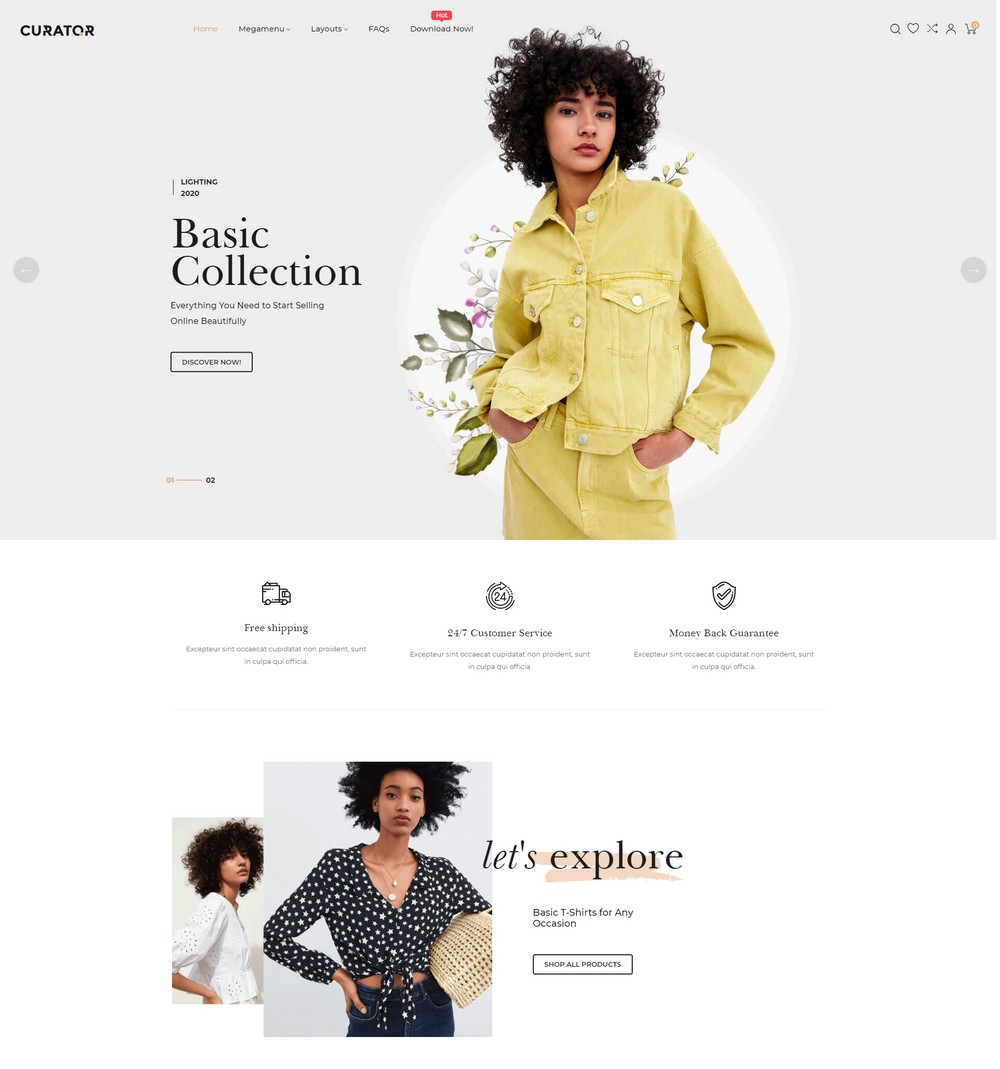 There are many social media influencers who sell their own branded apparel and merchandise on Shopify. This theme is a great choice for setting up stores with similar products.
Curator Shopify theme allows you to create a store that showcases a handpicked collection of apparel products. It's ideal for promoting branded clothing lines as well as other lifestyle products.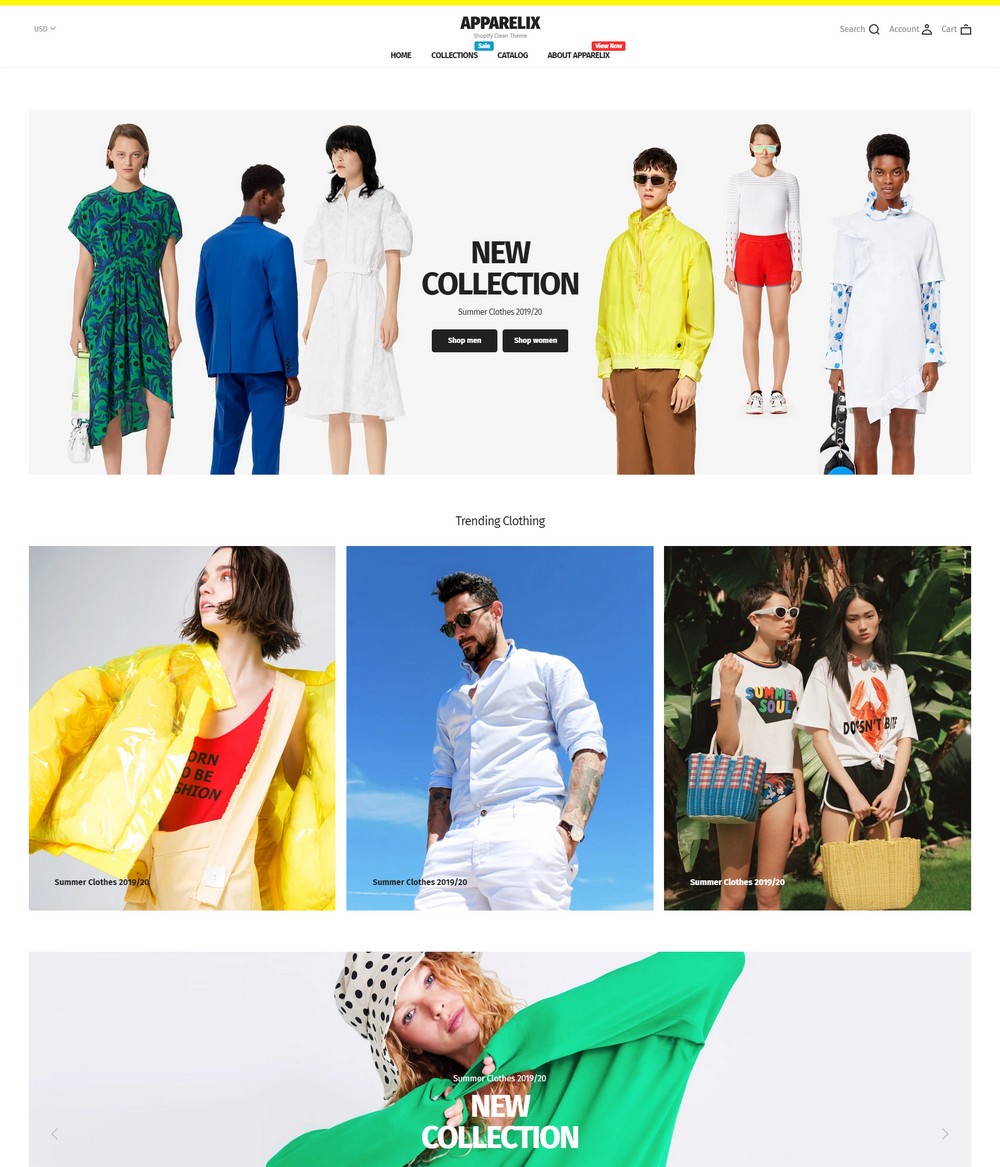 Very rarely we across free themes that look just as good as a premium theme. This free Shopify theme is one of them.
Apparelix is a free Shopify theme that comes with a premium-quality design. It has a modern featured content section for showcasing your best products and has a store with a smooth layout.
This theme has everything you need to make a professional online store to sell clothing items and apparel products.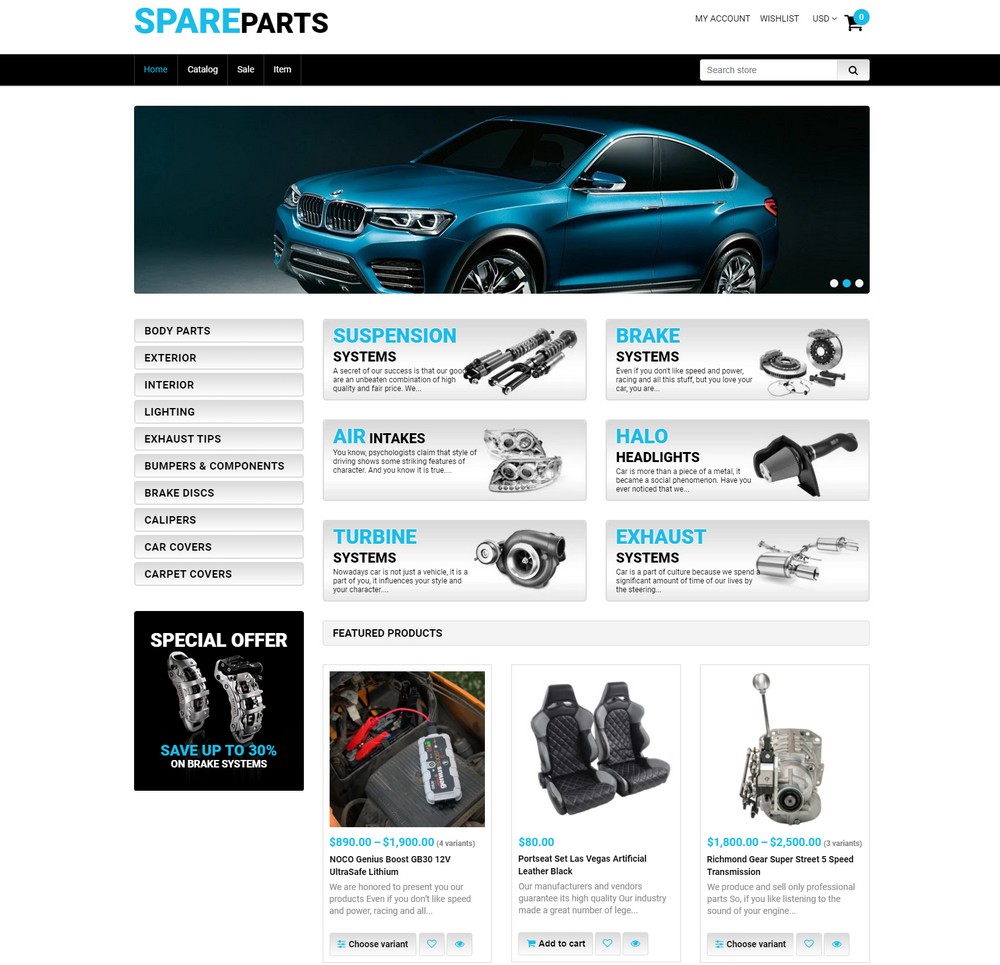 Selling automobile spare parts, gadgets, and equipment is a small niche. But with the right approach, you can make great profits from it.
Use this free Shopify theme to start your own automobile shop online. You can use it to sell spare parts for cars and bikes as well as neat gadgets and tech for vehicles.
The theme comes with a fully-responsive design. And it supports Oberlo for making dropshipping stores.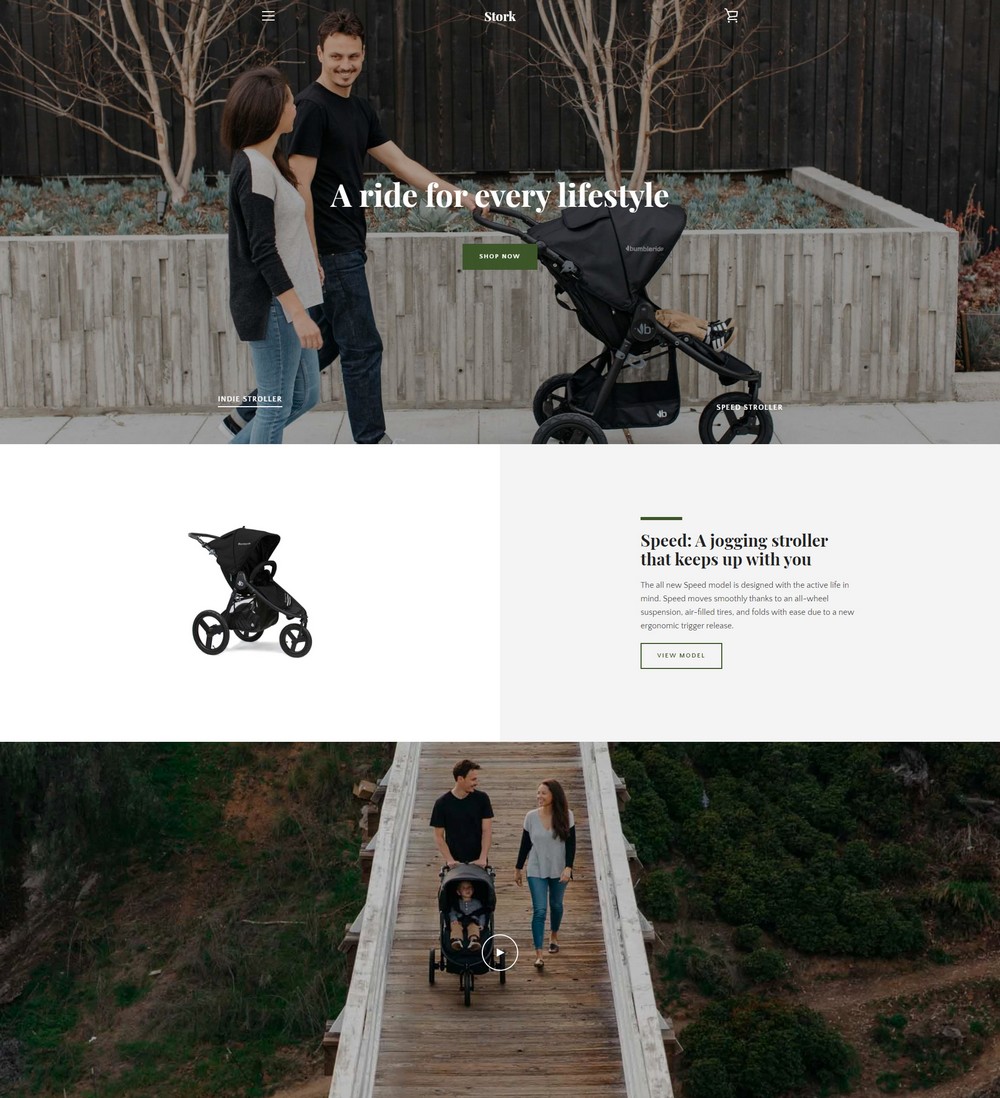 Shopify is a great platform for setting up single-product websites. If you're selling a single premium product, this theme will help you setup a shop for free.
Narrative is a free Shopify theme that you can install on your website directly from the Shopify themes database. This theme is designed for showcasing and promoting single products.
The theme features multiple sections where you can detail and describe your product using large images, videos, carousels, and much more.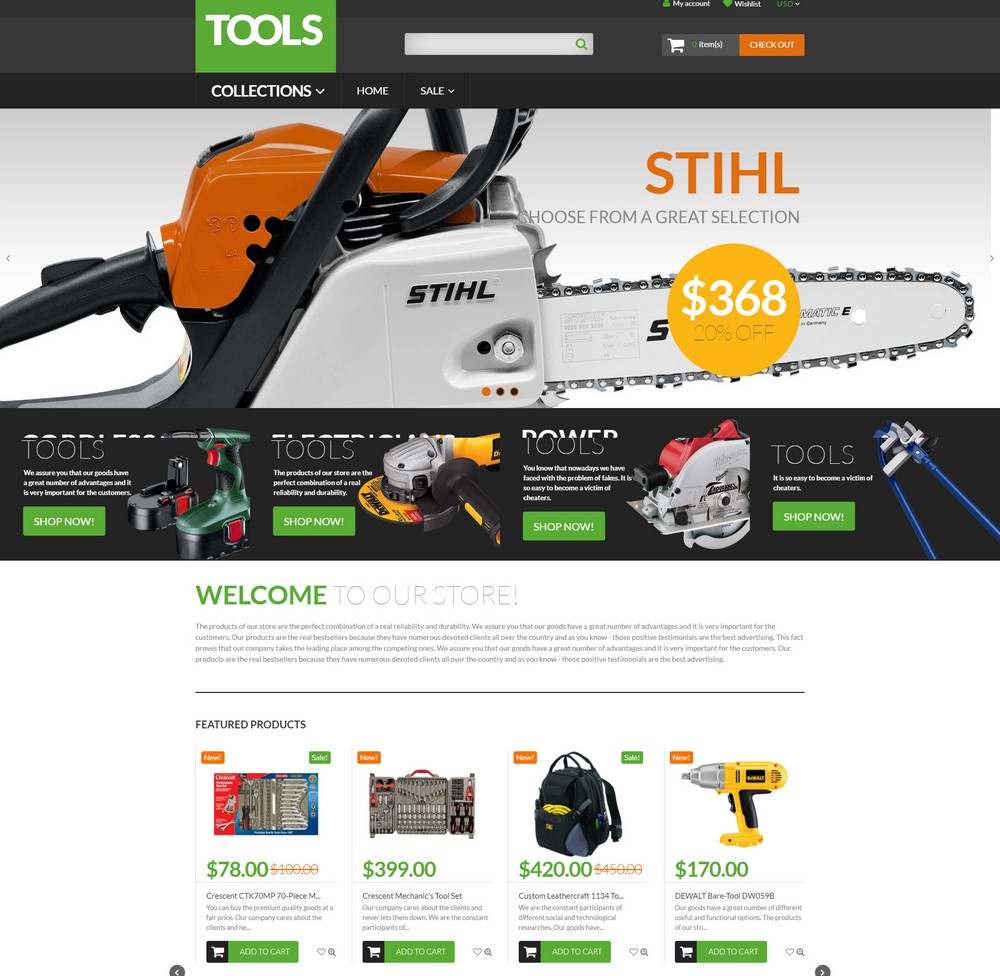 Using this free theme you can setup a shop for power tools and equipment that looks just like a store made by a big brand. This free theme looks that good.
This Shopify theme includes multiple sections for showcasing your products on the store in different collections. It also has a well-crafted product page for describing each product in more detail.
In addition, it supports multi-currency, Google Fonts, and Oberlo as well.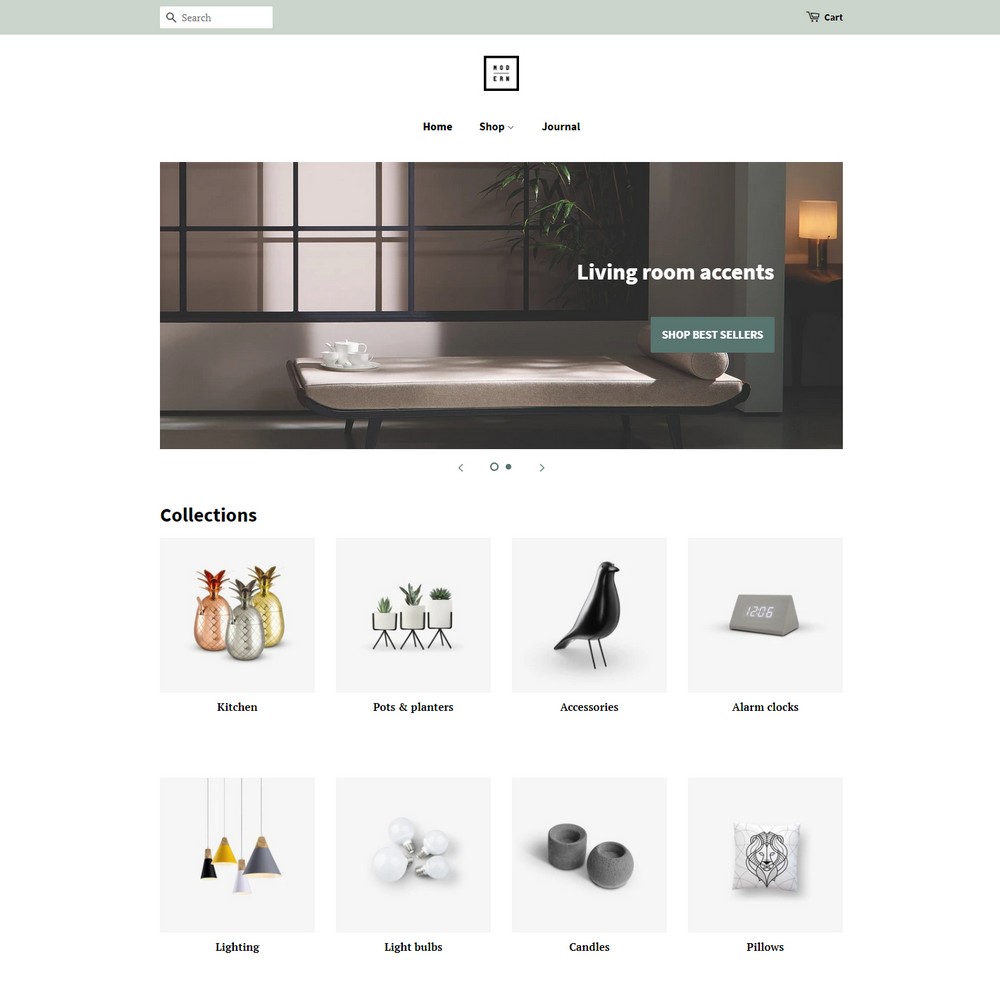 Just as the name suggests, this free Shopify theme comes with a minimal and simple design. And it's perfect for making an elegant shop to sell your high-quality products.
Minimal Shopify theme can be downloaded directly from the Shopify themes library. And it comes in 3 different styles featuring vintage, modern, and fashionable designs. Each style can be used to make various types of shops.
The theme also includes product filtering, slideshows, product image zoom, and more.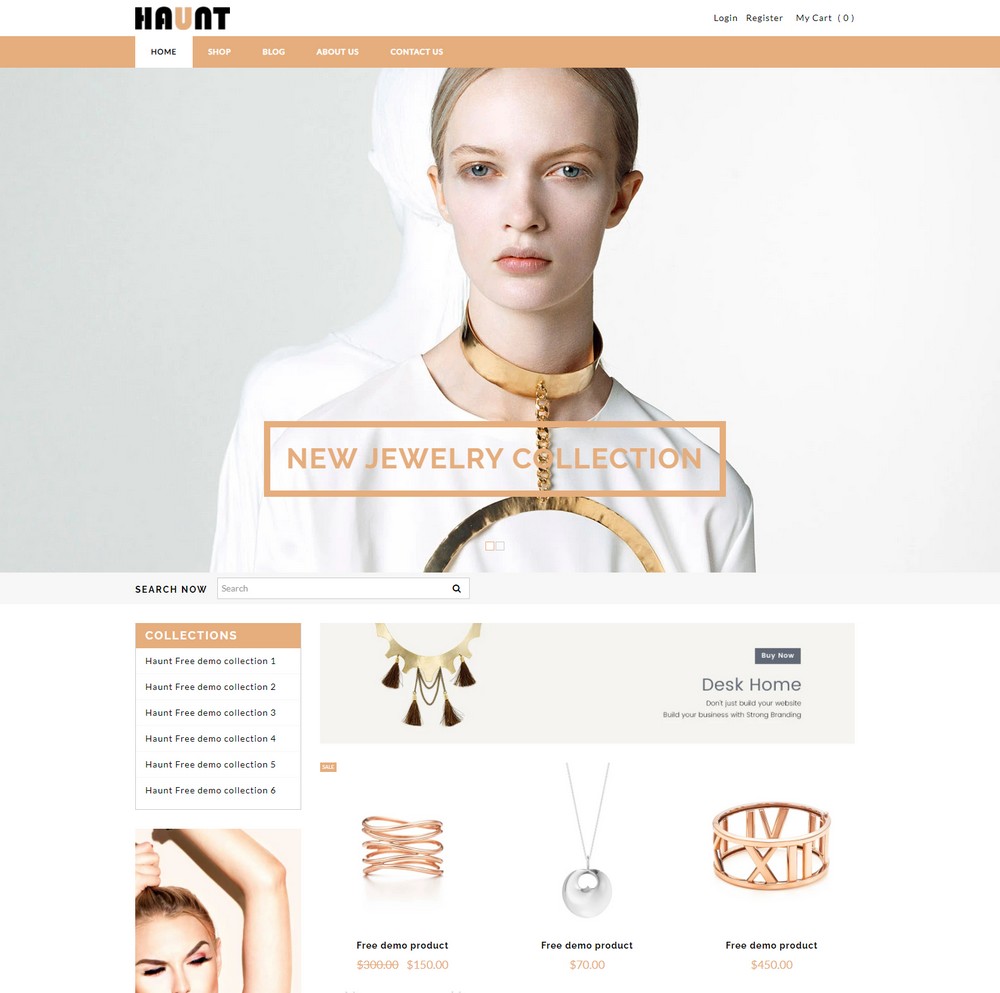 Jewelry shops are quite popular on Shopify. With this theme, you can setup a very professional-looking jewelry shop of your own.
This free Shopify theme comes with a luxury design that fits in perfectly for creating jewelry stores. The theme is built with the Bootstrap framework and it allows the layout to be flexible enough to look great on all devices and platforms.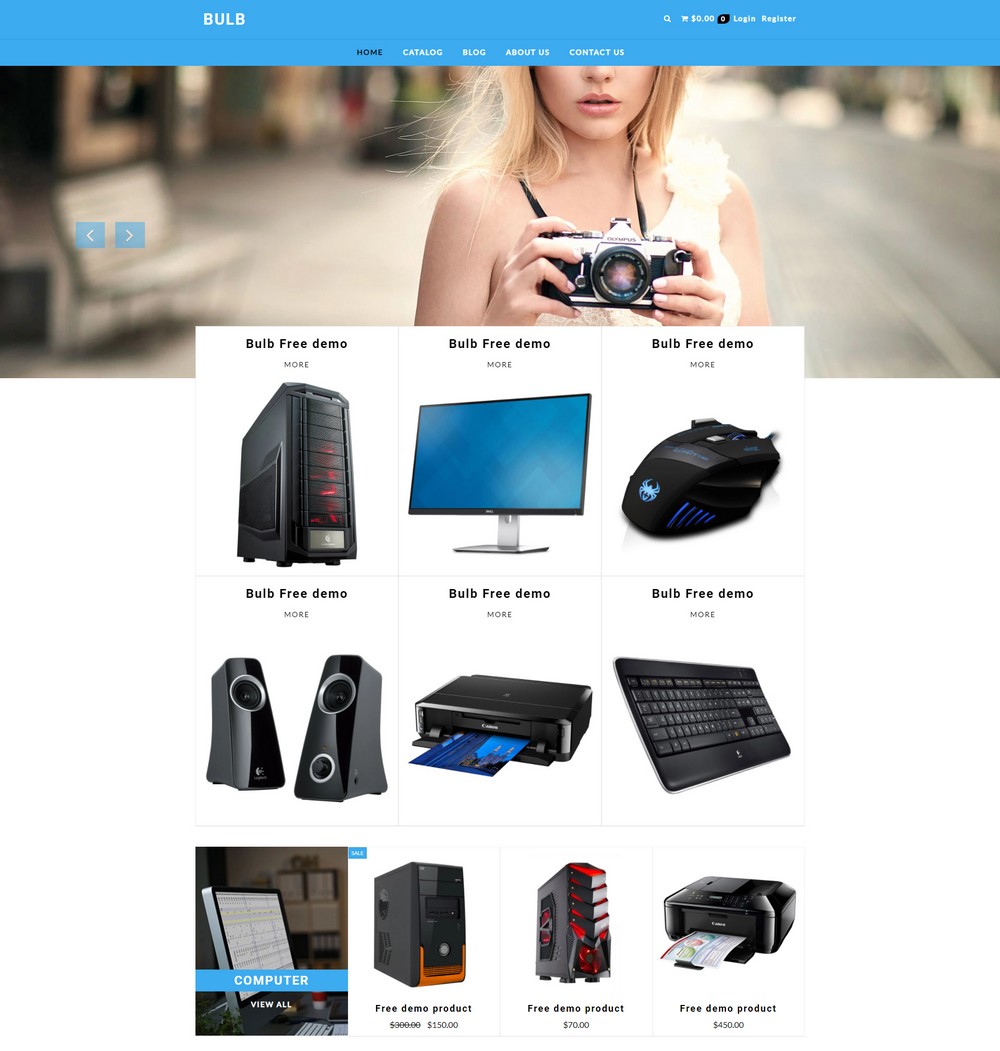 Bulb is a simple and clean free Shopify theme you can use to setup a shop for electronics and gadgets. It features a design that puts your products at the center-stage of the website.
The theme is also compatible with all modern browsers and includes support for Google Fonts. It's fully optimized for SEO and Google Rich Snippets as well.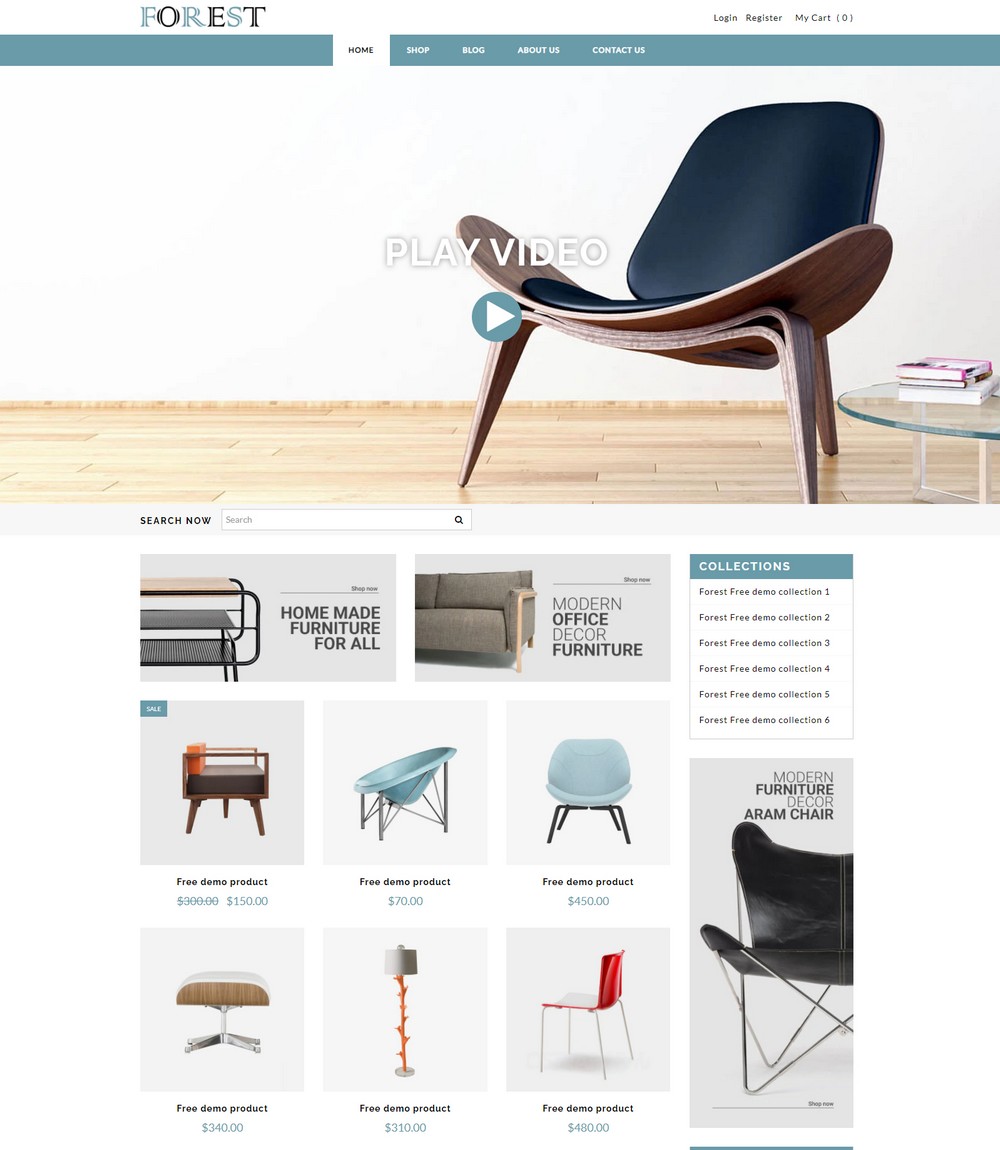 Whether you're setting up a shop for selling furniture or home decor items, this free theme will help you craft a store that attracts more customers.
Forest is a free Shopify theme that comes with a modern and minimal design. It features a responsive layout where you can showcase a large product catalog without cluttering the website design.
Looking for WordPress hosting? We use Kinsta. They offer world-class WordPress hosting, built to keep your website fast, secure, and always online.