30+ Gold Effects & Patterns for Photoshop (+ Gold Foil Effects)
There are many ways to define a style on a page. You can do it through interesting lighting effects, exciting font choices, a well-made keynote template, or a filter that brings things into focus in an exciting and engaging manner.
Yet there are few aesthetics more iconic, more elegant, and more professional than gold. It is a symbol of wealth, of refinement, and it is captivating and smooth all at the same time. A powerhouse in the world of visual styles.
It's for this reason exactly that we've compiled a collection of gold-styled effects, patterns, backgrounds, font overlays, and Photoshop actions that will help you bring that iconic gold to the page in an impressive fashion.
Read on to see the best gold effects and patterns, collected from both premium and free sources!
Get everything you need to supercharge your Photoshop workflow. From just $16, get unlimited access to thousands of Photoshop actions, Lightroom presets, templates, graphics, fonts and photos.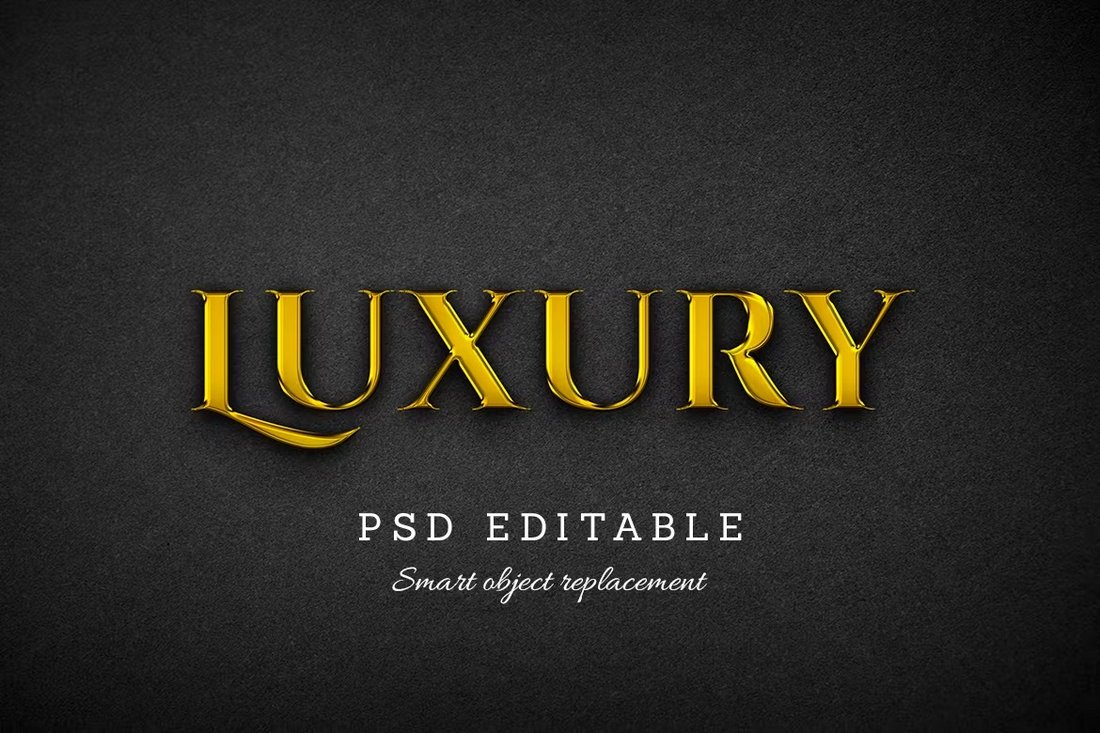 This Photoshop text effect features a very realistic-looking gold effect that will completely transform the look of your titles and headings. It's ideal for designing logos and badges for luxury brands, especially for fashion and jewelry businesses. The effect comes as a customizable PSD file with smart objects.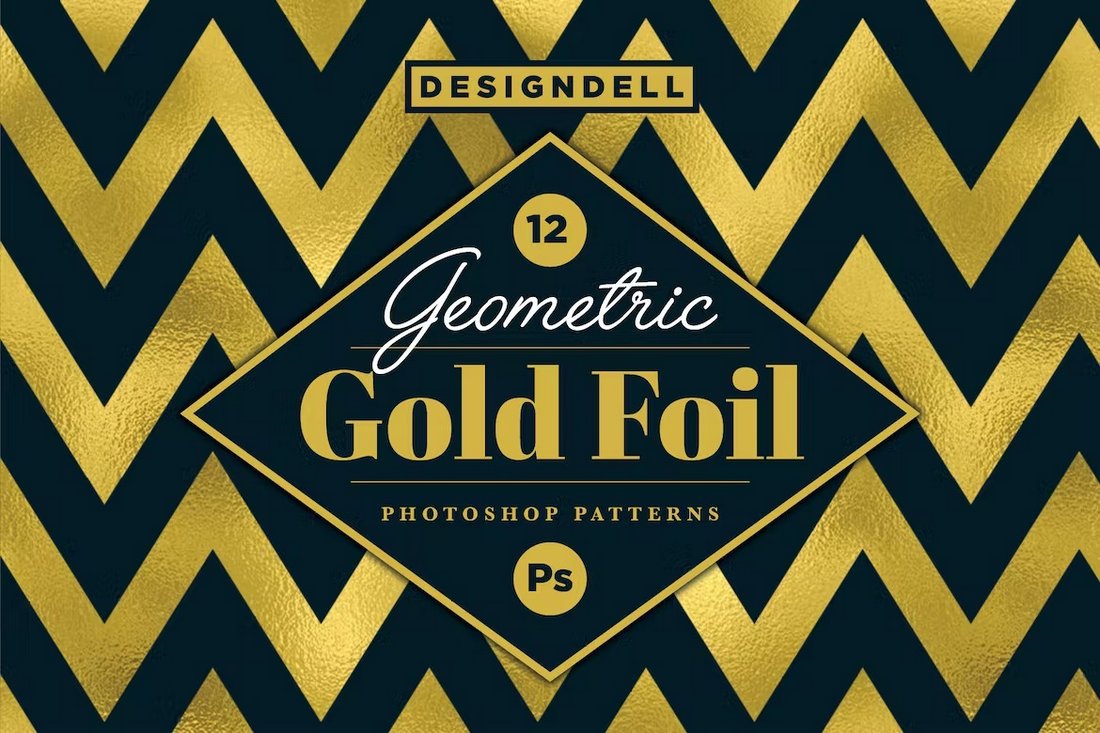 This is a collection of unique geometric gold foil patterns for Photoshop. It features 12 different patterns in .PAT format, which you can import to Photoshop in just a few clicks. The patterns are available in PNG format as well.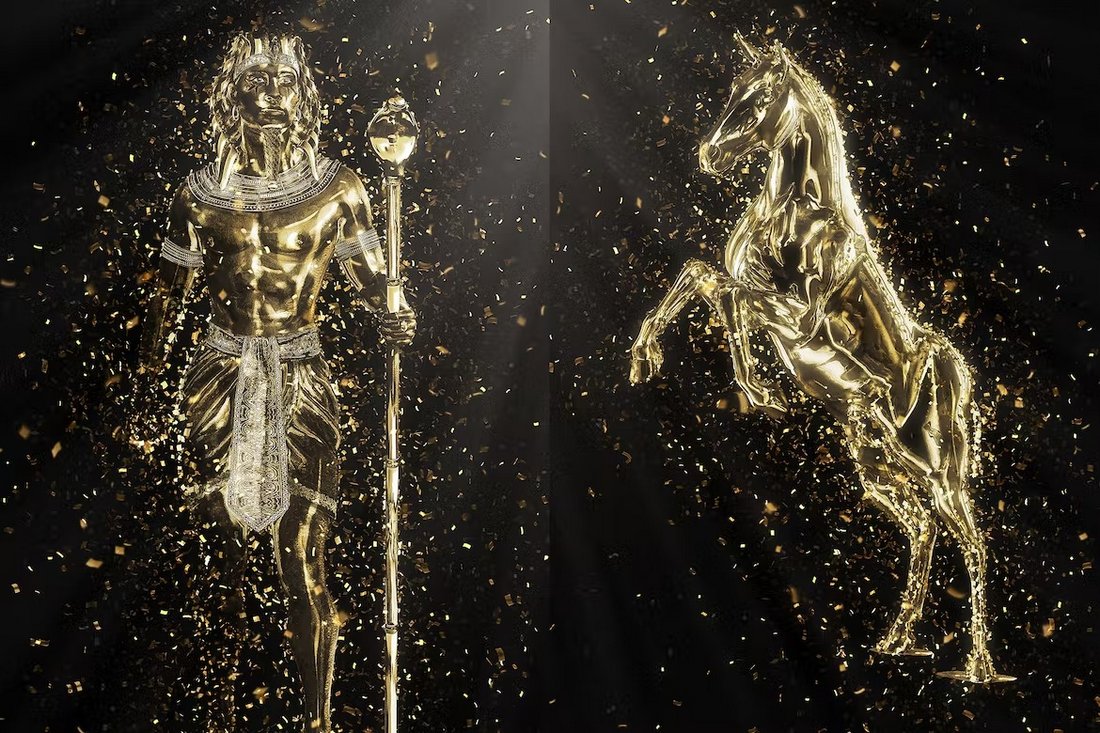 You can use this Photoshop action to add beautiful golden confetti to your graphic designs. This will pair well with your gold-themed typography and title designs too. The action is compatible with Photoshop CS3 and higher.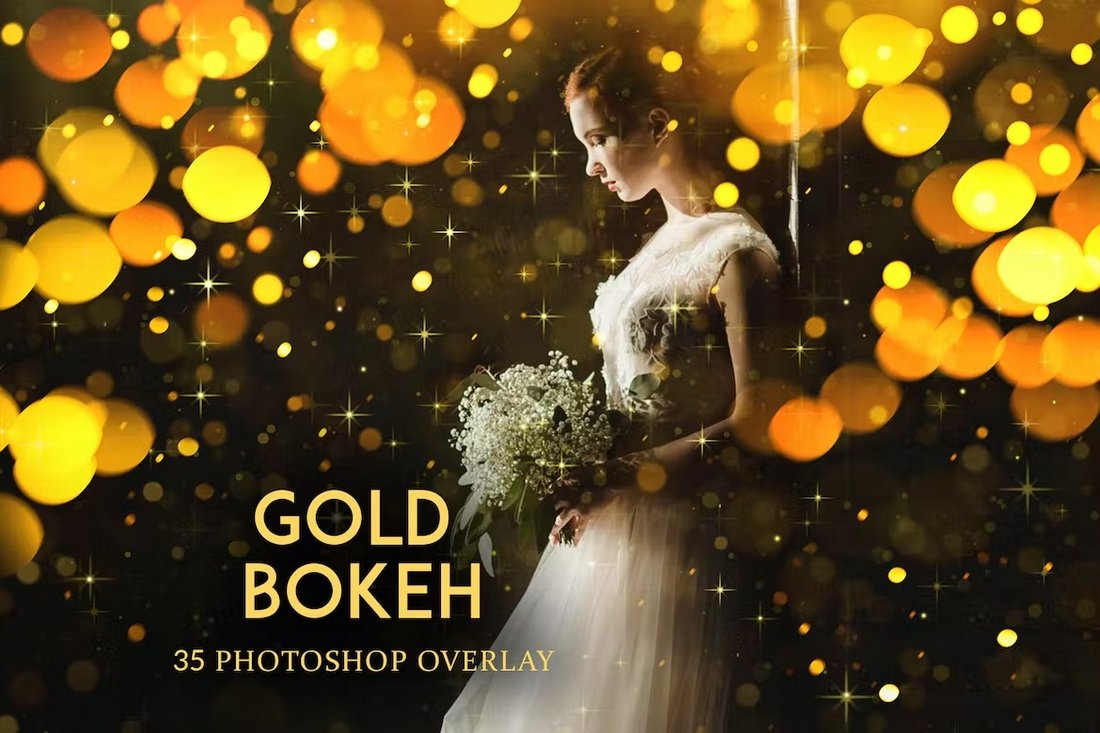 A complete bundle of golden bokeh effects for enhancing your wedding, romantic, and portrait photos. This pack includes 30 different bokeh overlays in JPG format as well as a Photoshop action you can use to create custom bokeh effects. The PS action is available in 10 different colors.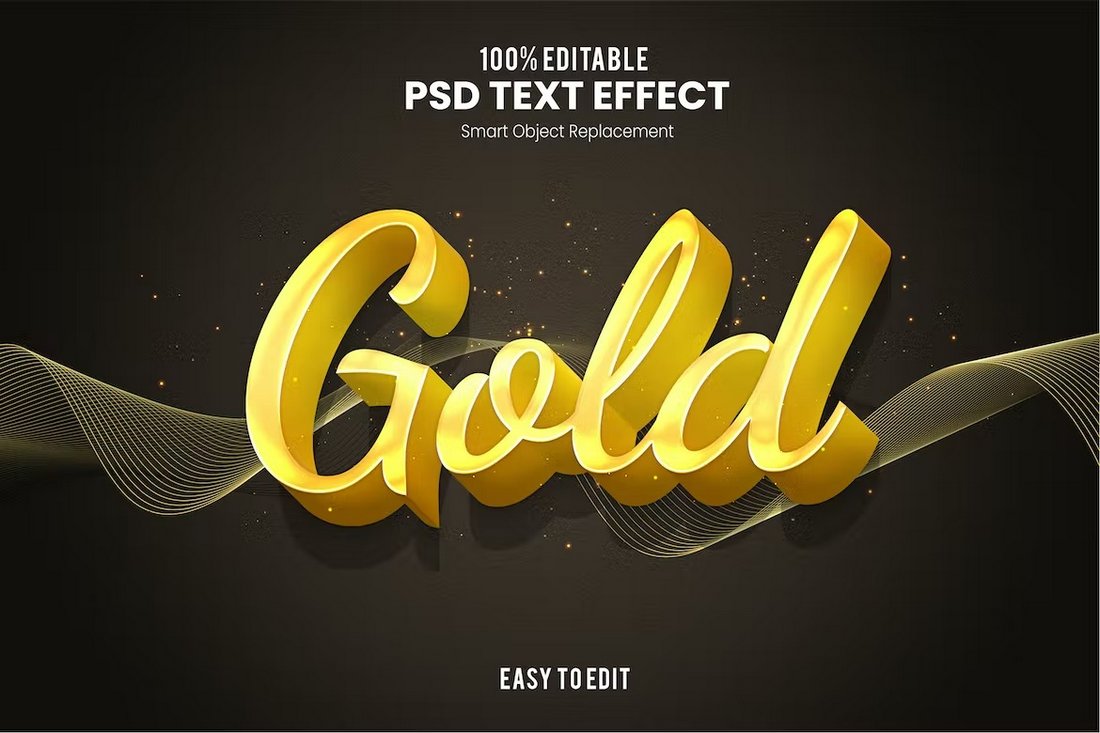 This beautiful text effect will fit nicely with various types of design projects, especially for posters, flyers, and greeting cards. It features a golden text effect with a 3D look and feel. It comes as a PSD file with smart objects.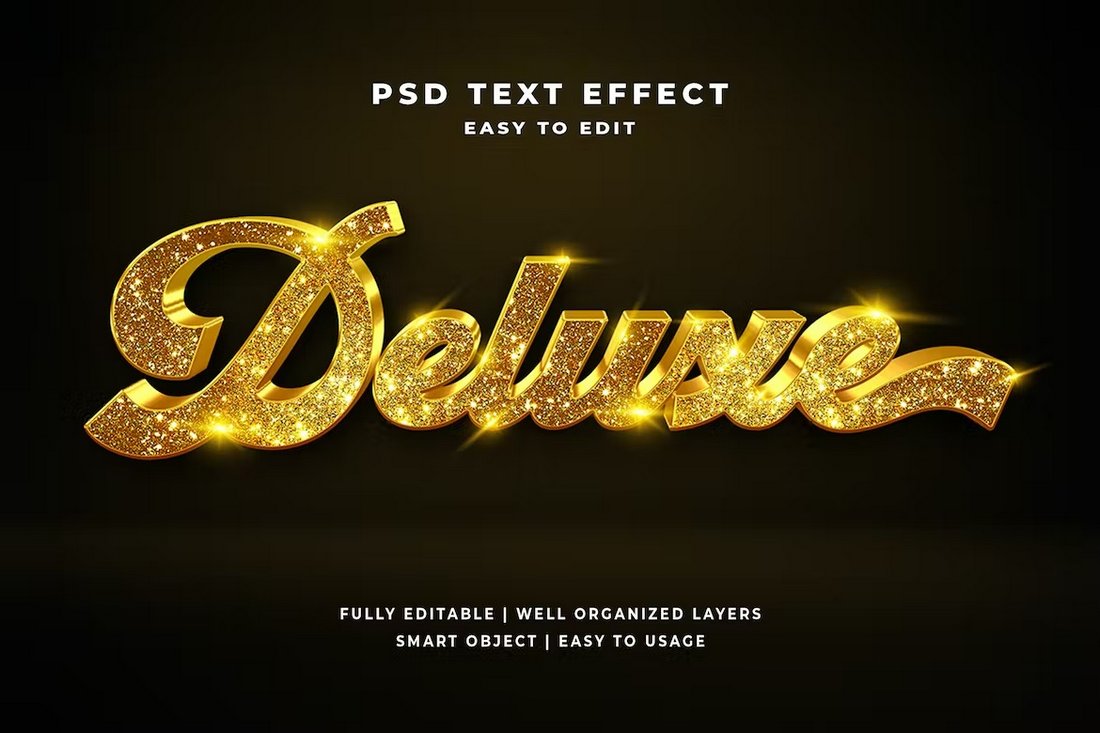 If you want to add a bright, shiny, and sparkling gold effect to your titles, this PSD effect is for you. The template has a unique golden effect with a sparkling design. You can use smart objects to easily customize the text as well.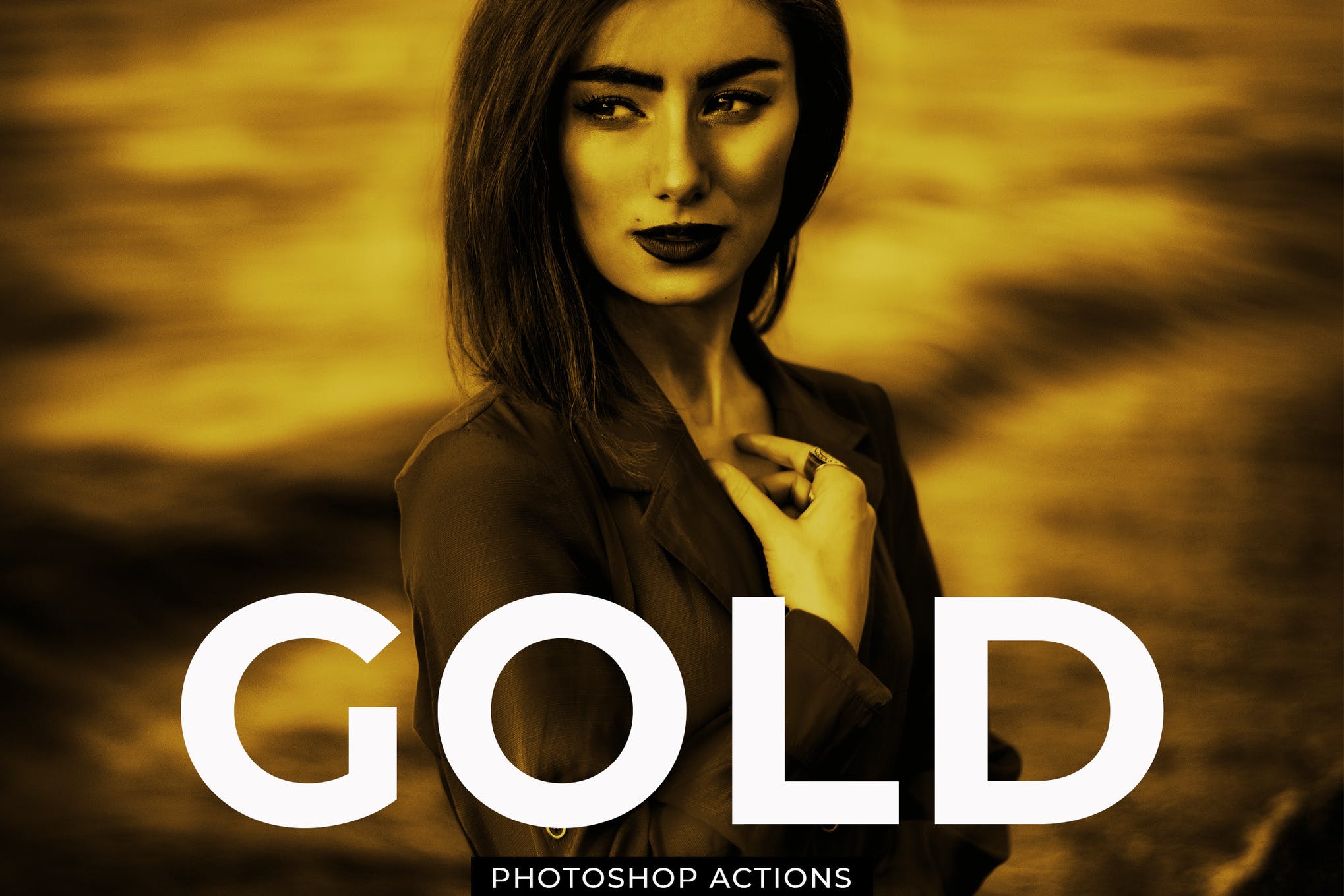 When it comes to a gold effect in Photoshop, there are few as simple as our first option. With this package, you'll have access to ten professionally designed golden Photoshop actions that will help to redefine your pictures into the elegance of gold with style.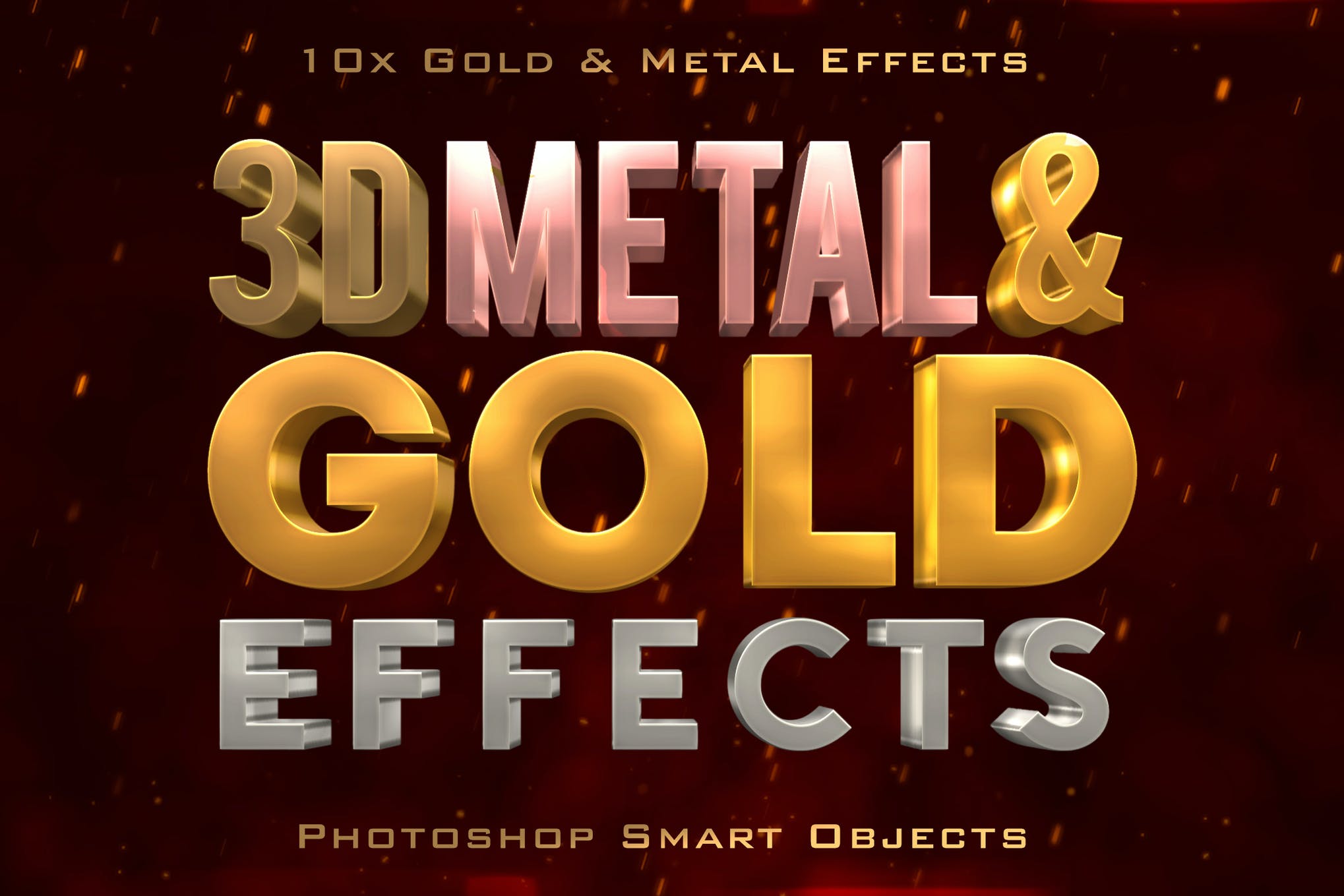 Bringing the golden aesthetic to the page doesn't have to come without options. The 3D Metal & Gold effect package comes with a wide range of unique gold and metal styled overlays that will turn your font into a metallic beauty. A great way to bring the gold gradient in Photoshop.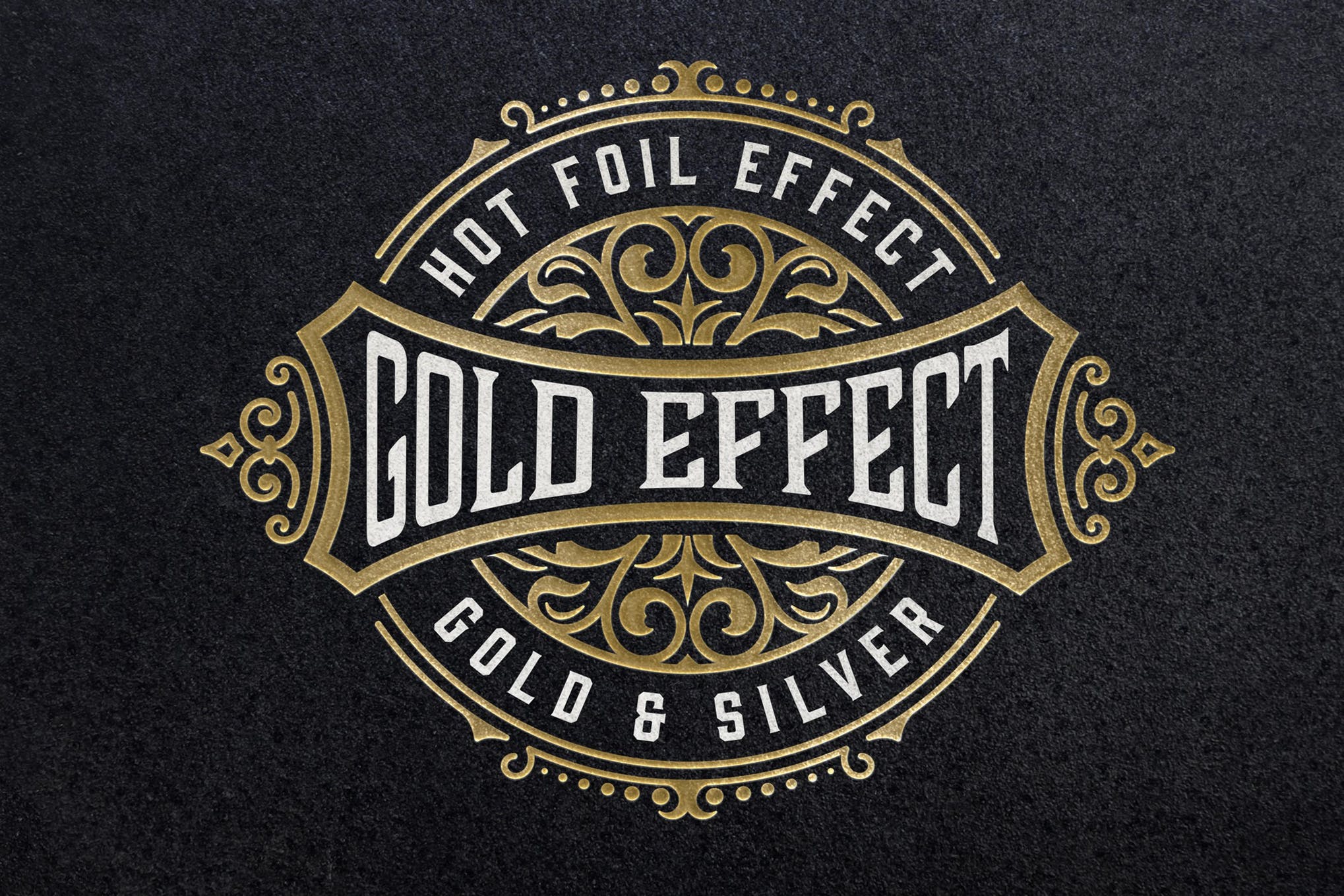 If you're looking to bring that gold foil effect in Photoshop, then look no further. The Gold Foil package comes equipped with the tools you need to give your logos or text that golden foil aesthetic. A sleek, clean, and professional design that could be yours!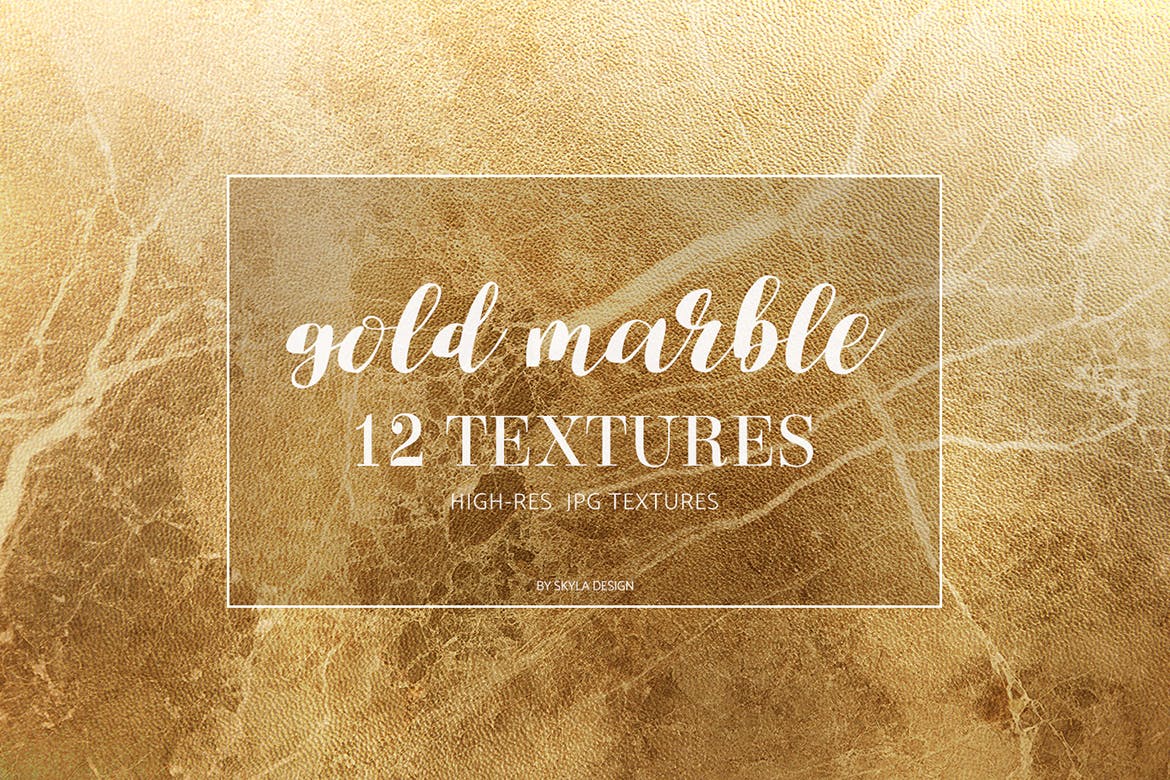 The Gold Marble pack comes loaded with twelve handcrafted gold marble textures for you to apply to your next visual project. Each texture comes with a unique style, weight, and color saturation. Making sure you have the flexibility to bring that golden backdrop the way you're looking for.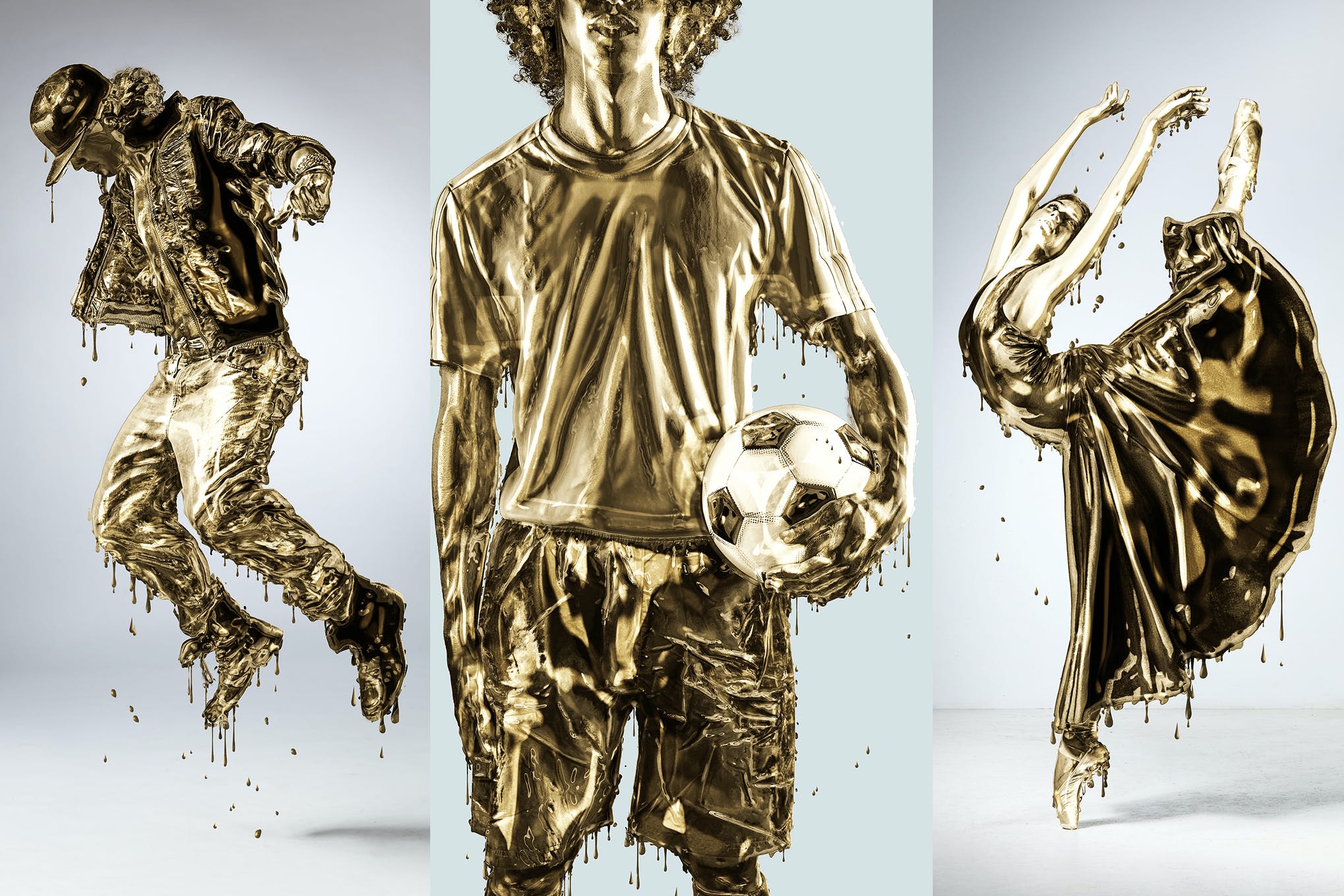 You will be hard-pressed to find a more impressive golden Photoshop effect than Dripping. The package allows you to transform your picture into a golden statue, with a wide range of features to begin to make your golden designs melt before your very eyes. A gold standard in gold effects in Photoshop.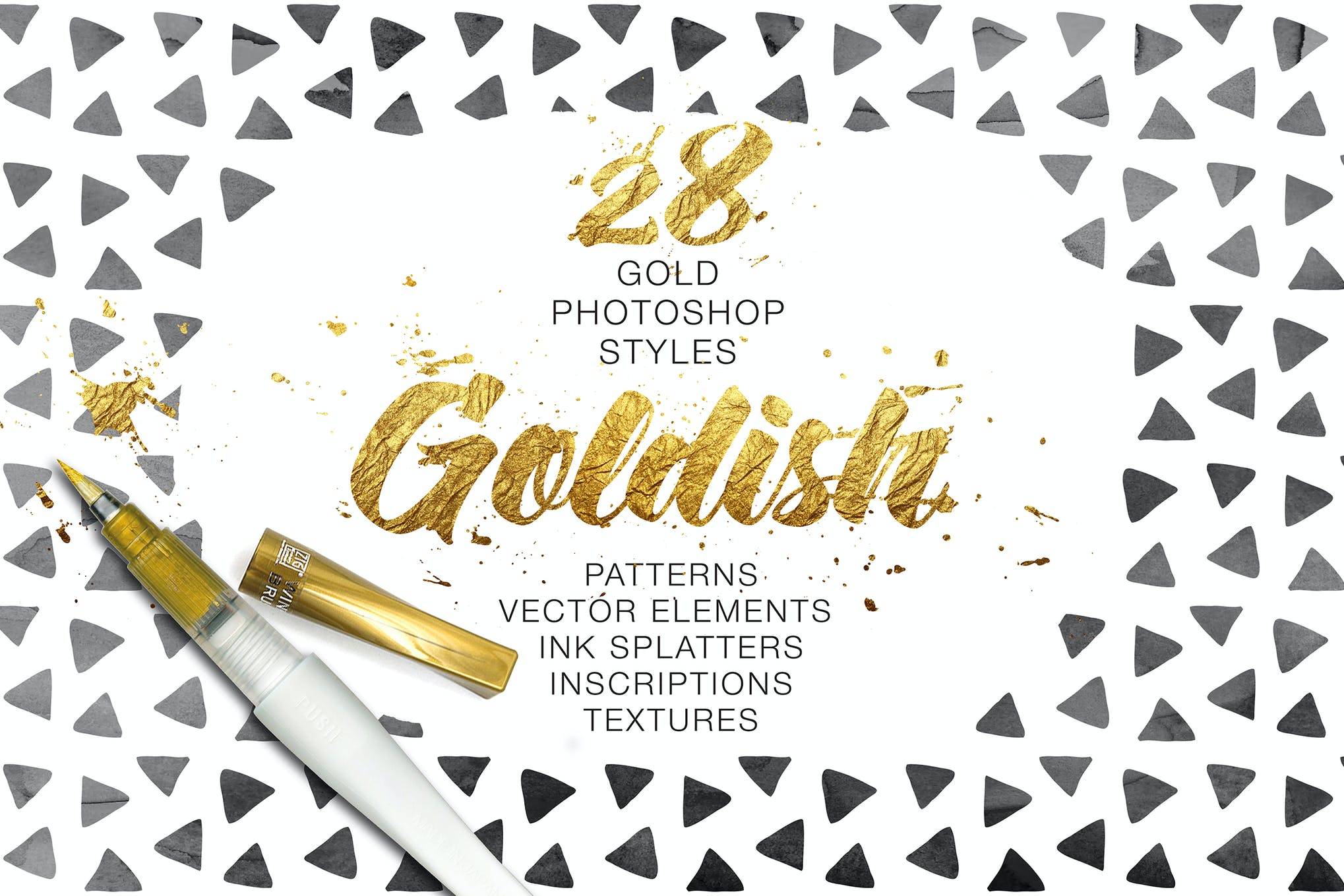 Goldish Kit is an incredibly expansive collection of patterns, textures, and vectors all ready to bring that golden style to your visual project. The package includes twenty-eight different gold layer styles, eight patterns, thirty-eight textures, and a lot more. An impressive resume indeed!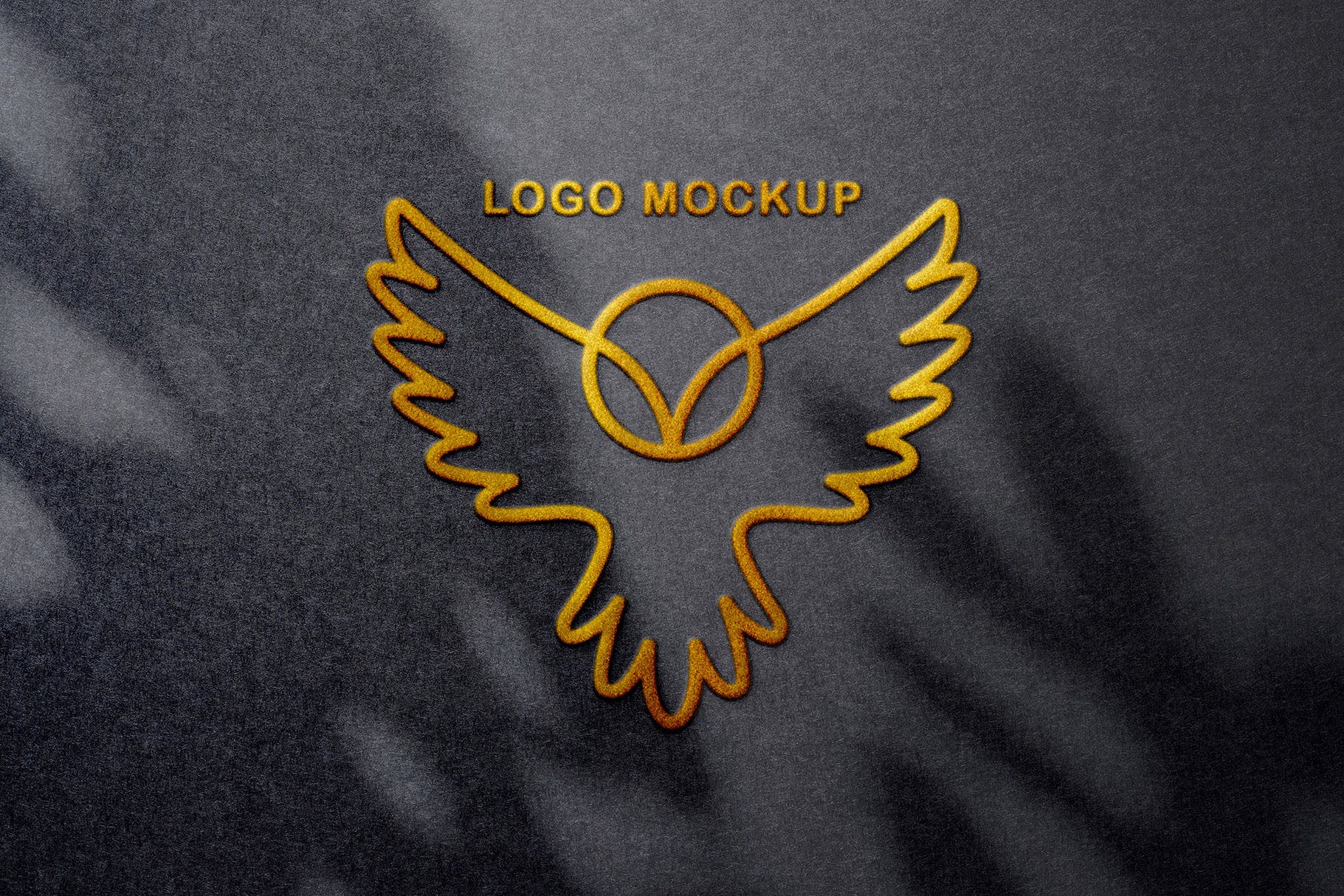 Our next option allows you to selectively bring that golden foil aesthetic to your visual projects with ease. With this, you'll quickly be able to transform the linework of your piece into an elegant and captivating gold foil effect in Photoshop. It comes with two realistic shadow overlays and two background options for you to customize.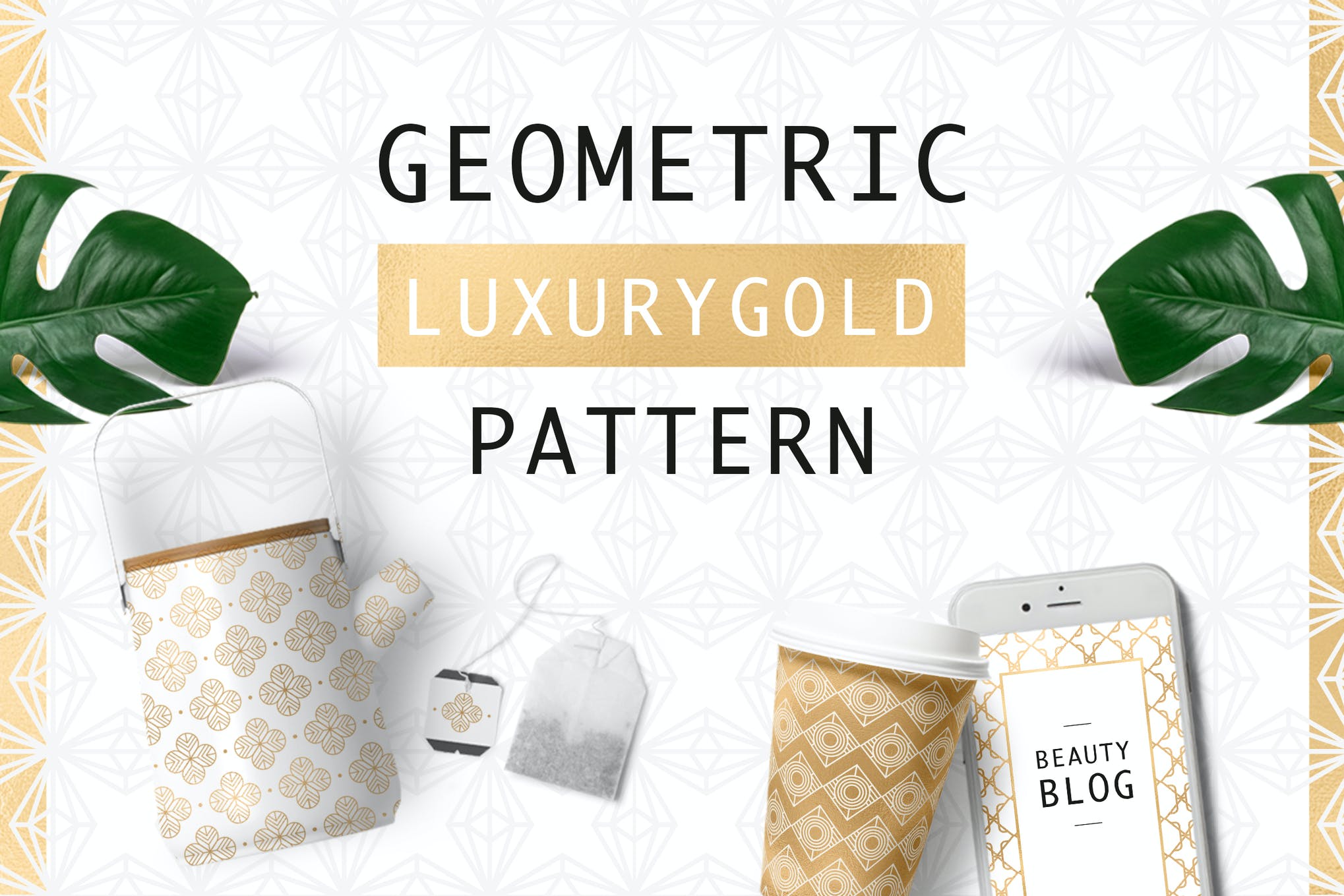 Sometimes it's important to obtain tools that are flexible, which is where the geometric gold pattern kit comes in strong. The package comes with ten luxury gold patterns, and ten white patterns with a luxury gold background. Perfectly fit for flyers, cards, social media posts, fabrics, and prints.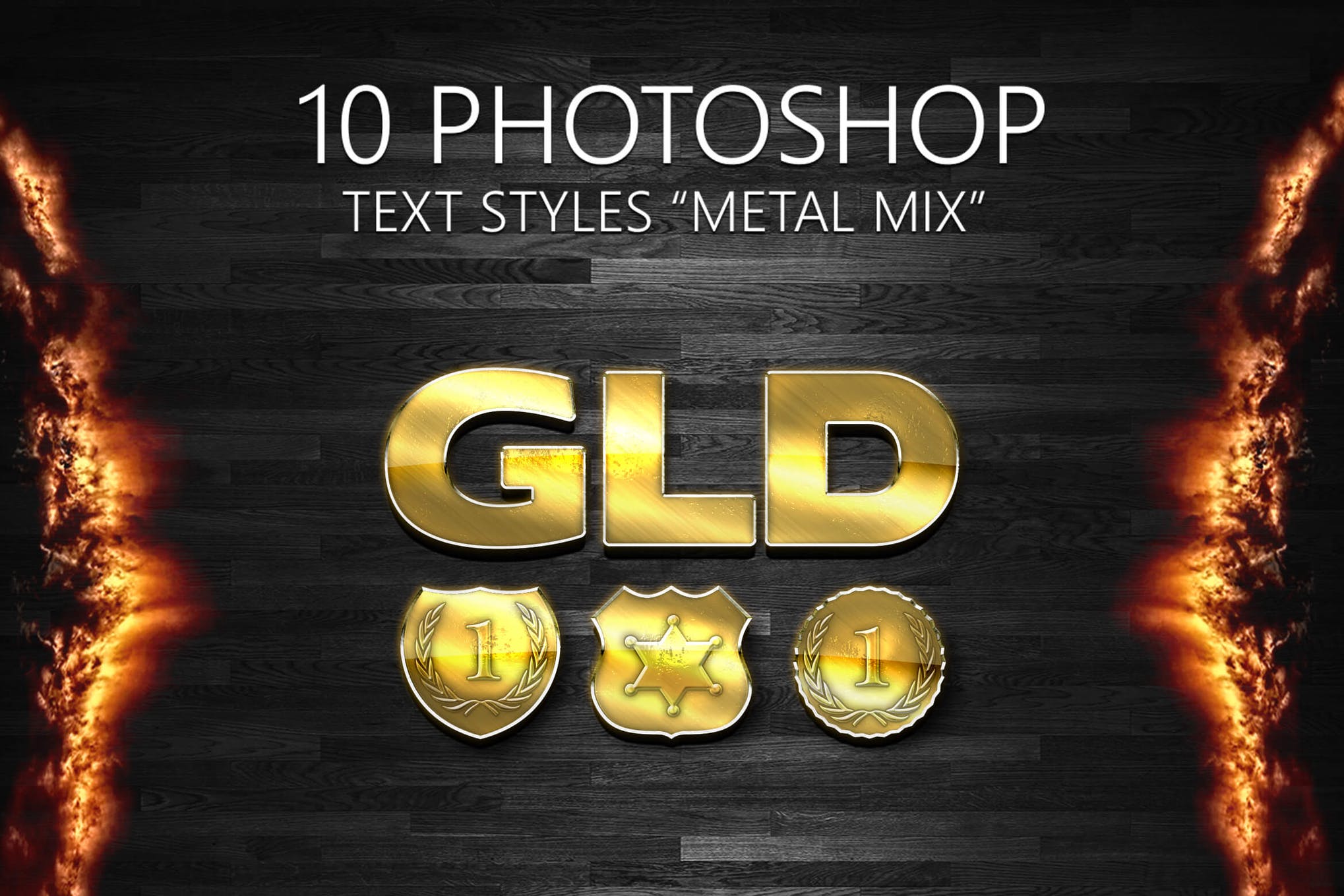 The Metal Mix package is an assortment of typefaces that each come in a metallic style. Each typeface is molded in an iconic slab font style and comes with fully customizable overlays that allow you to change your metallic preference with the click of a button.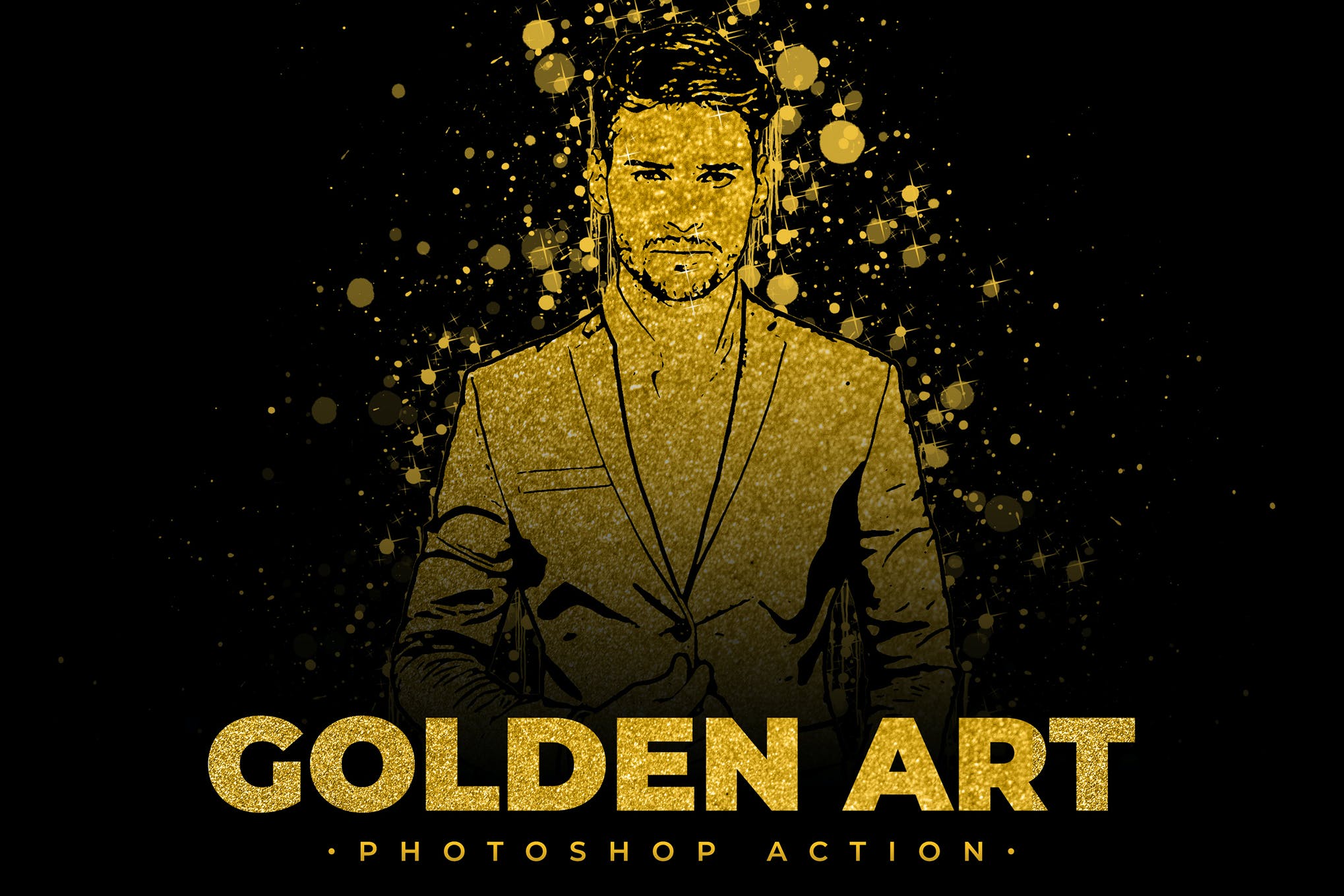 Golden Art knew how to name itself, as it does exactly as you'd expect – allowing you to transform your pictures into a golden artistic masterpiece. Looking like something out of a modern gallery, these designs are sure to impress. The package is simple to use, and an impressive gold pattern, which Photoshop users will enjoy using.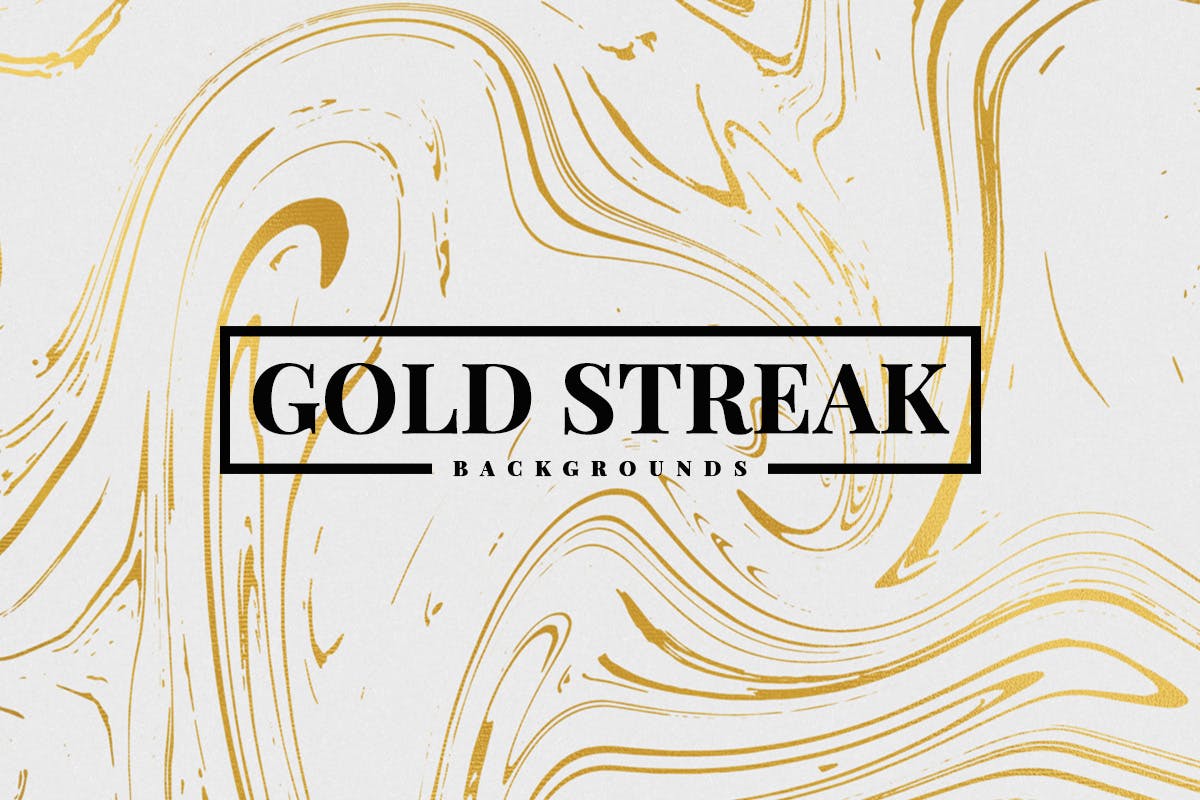 Looking for some high-resolution golden backgrounds? Then the Gold Streak package has you covered. Each wallpaper is rendered in 3K and comes in fifteen different styles that help you bring that marbley gold pattern in Photoshop with style.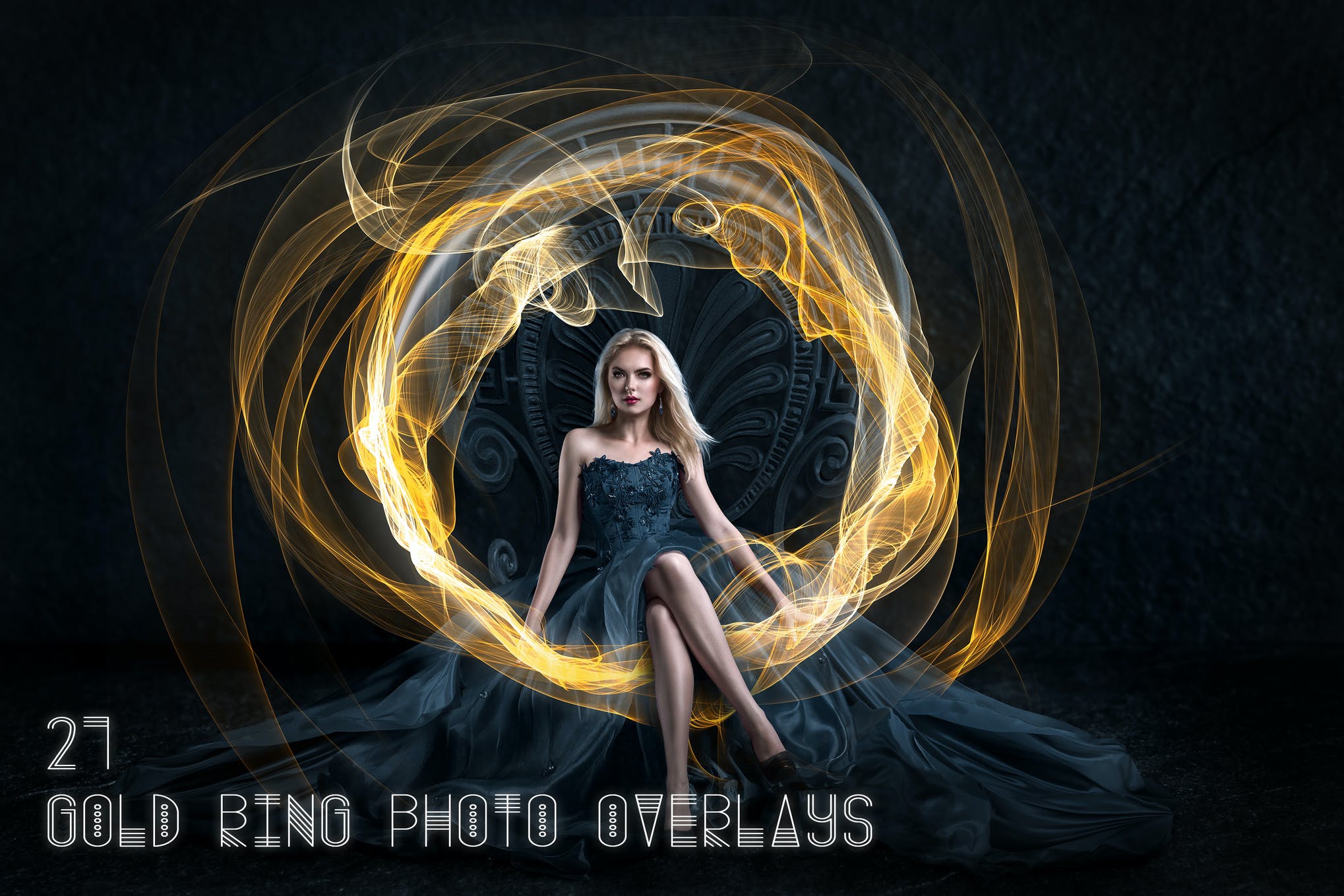 Isolating a core focus of your visual project can be a challenge and is often captured through a complex series of overlays and design choices that draw focus in the right direction. Yet with Golden Ring, you'll have access to twenty-one beautiful gold border options that brings the focus in a few simple clicks.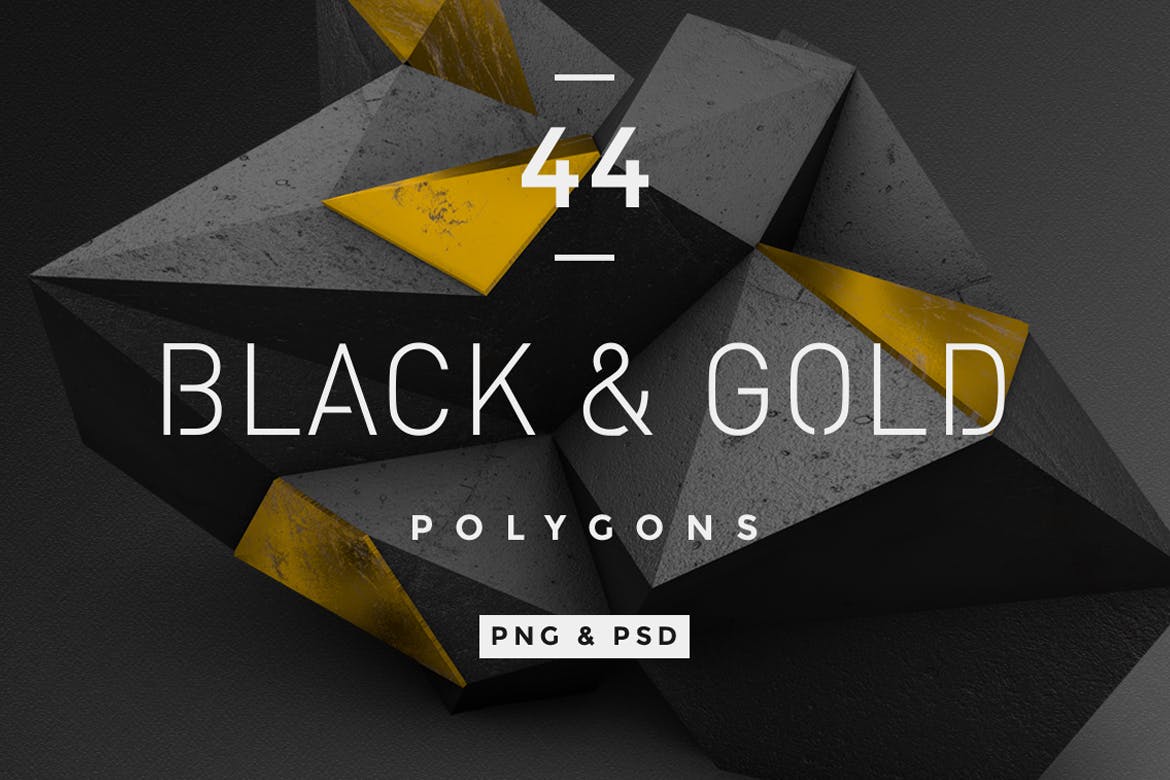 If you're looking to craft the atmosphere of your visual backdrop, then this package of black & gold polygons is a great way to bring some style to your page. With over forty different abstract designs, and simple drag and drop functionality with Photoshop, Black & Gold will leave you customizing for hours.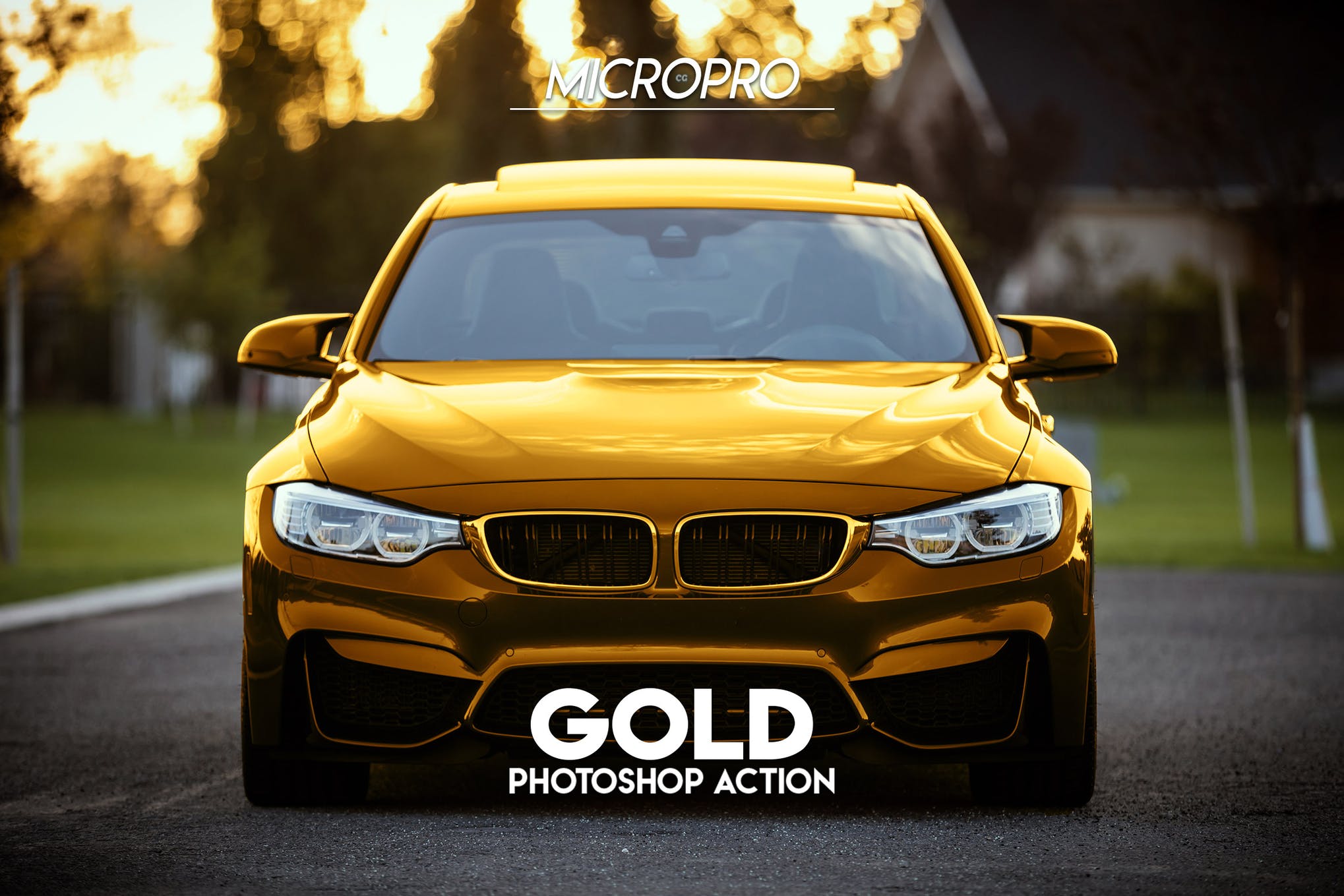 MicroPro is a golden photoshop action that allows you to bring the captivating shine of gold to your projects with ease. The package is versatile with its layer application and comes with a full tutorial inside to help you make the most out of the effect.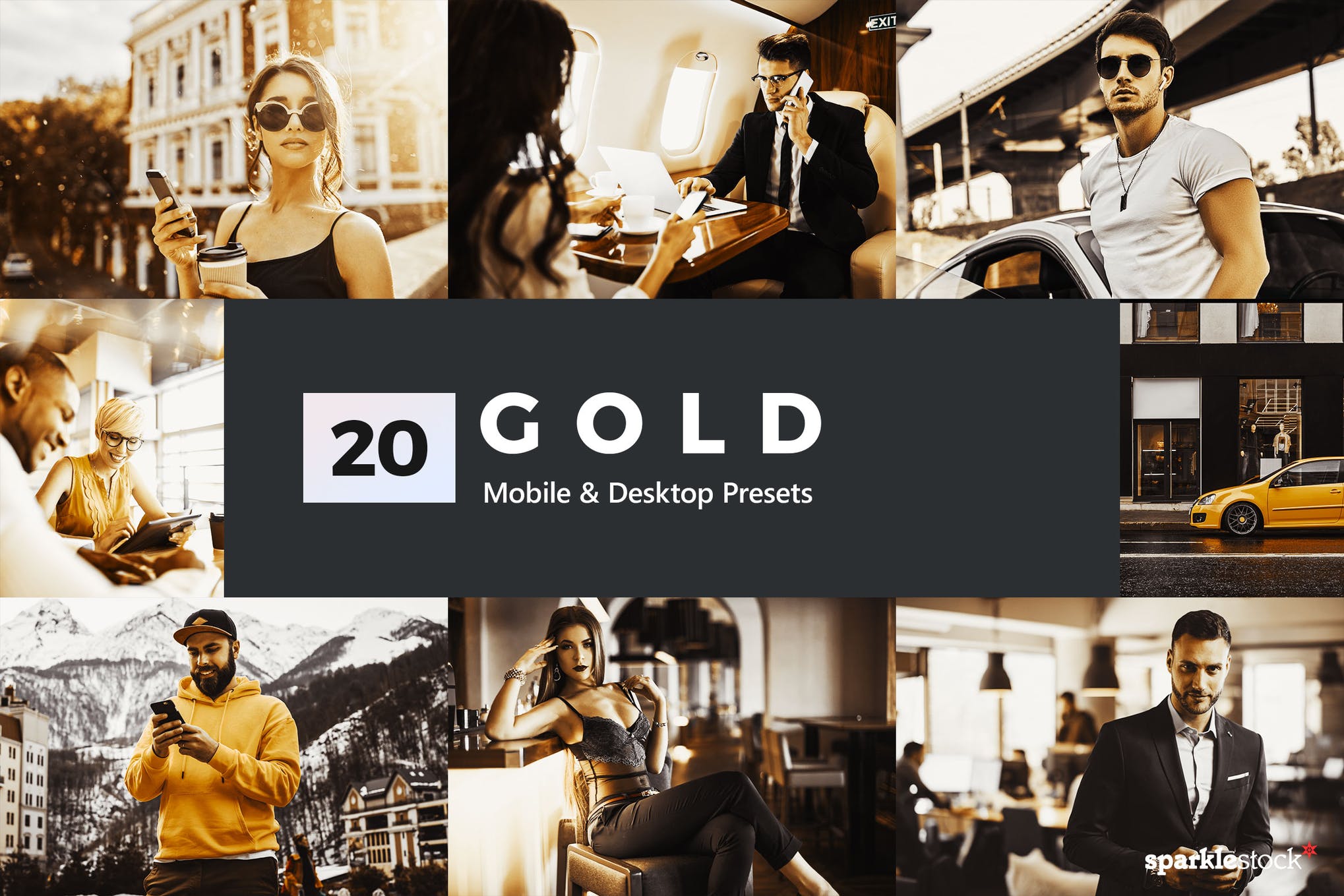 Gold Lightroom provides you with a range of twenty different lightroom presets, each stylized with that iconic golden touch. Each preset is expertly crafted and is easy to apply to your pictures. The package works on all platforms, as well as Photoshop.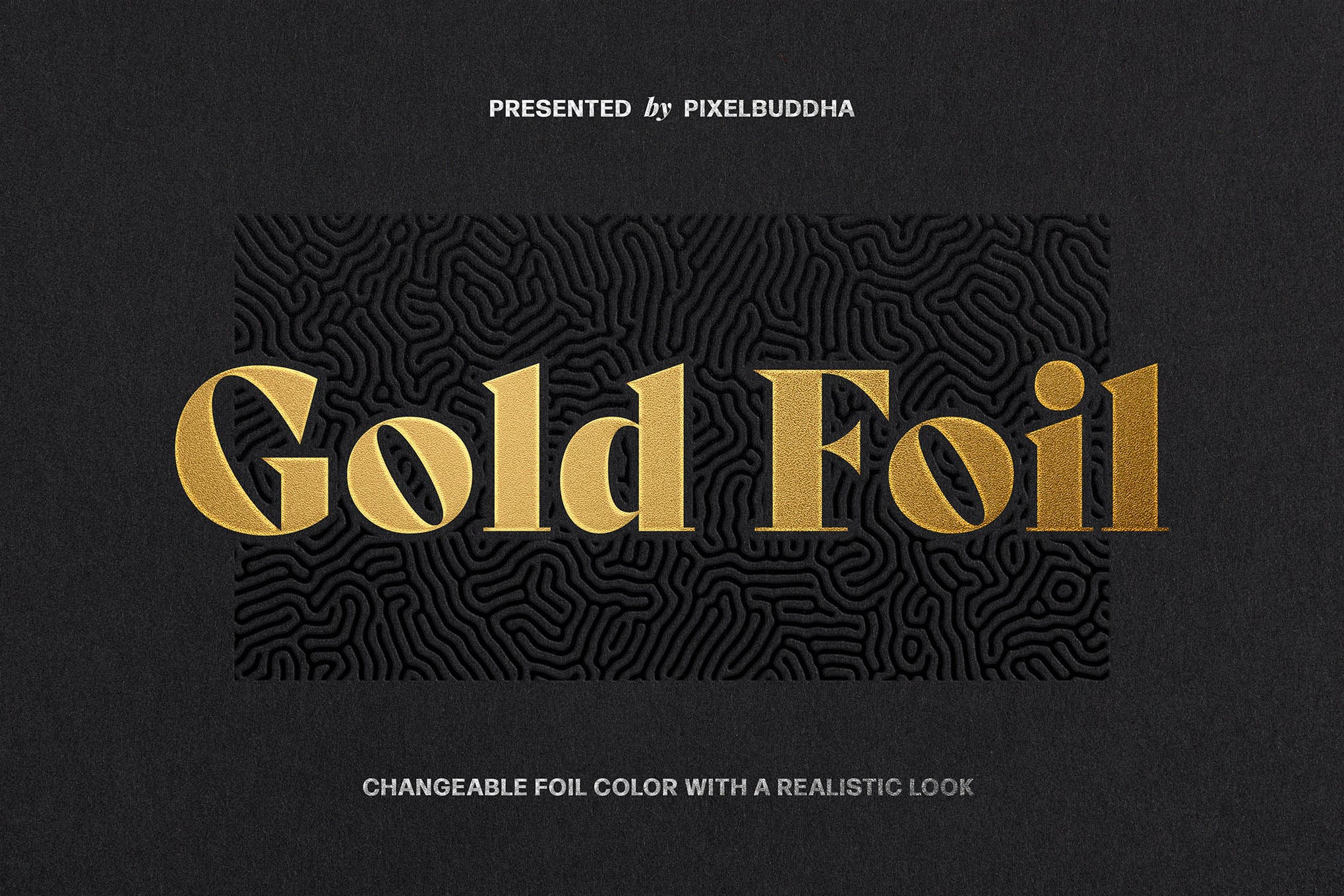 This set of textures provides you with a powerful toolkit to craft your next logo. Employing the clean and crisp metallic foil aesthetic, with a wide range of grit options to help you give your design some personality, this collection is an impressive choice for a wide range of creative applications. It offers four textures: gold, rose gold, silver, and copper.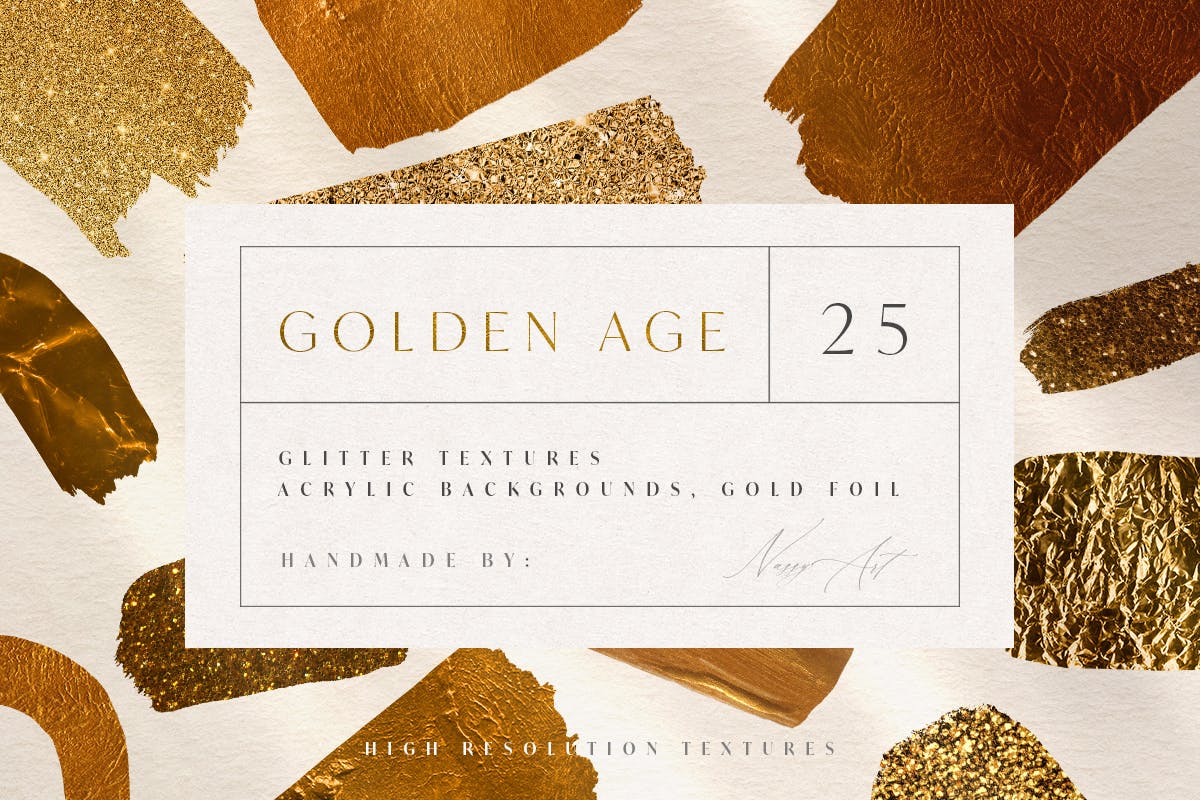 Golden Age helps to supply you with a wide range of gold foil, textures, and backgrounds for your next visual project. Everything from branding to art deco projects will be able to make use of this package's expansive range of over twenty-five components, each easy to apply, and expertly designed in high resolution.
Free Gold Effects & Patterns
Unlike going out and getting your hands on some real gold, you don't have to pay dearly to bring the golden aesthetic to your visual project. Here is a collection of some gold effects and patterns we think are special.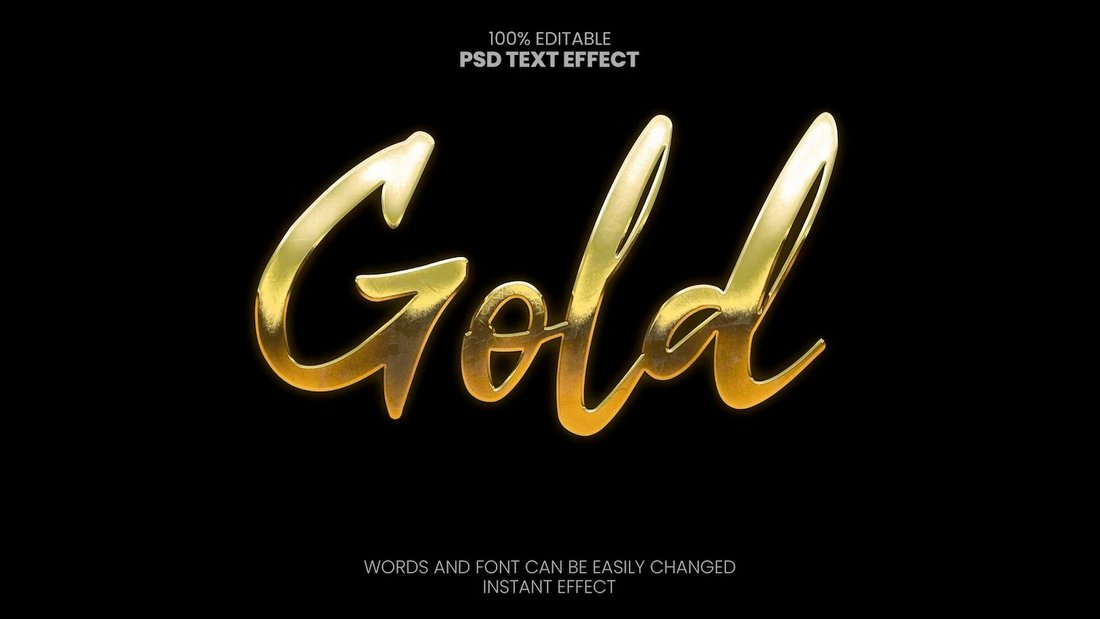 This is a free Photoshop text effect with a realistic-looking gold design. It includes smart objects to help you customize the text with just a few clicks. You can use it to craft attractive titles for posters, labels, and even business cards.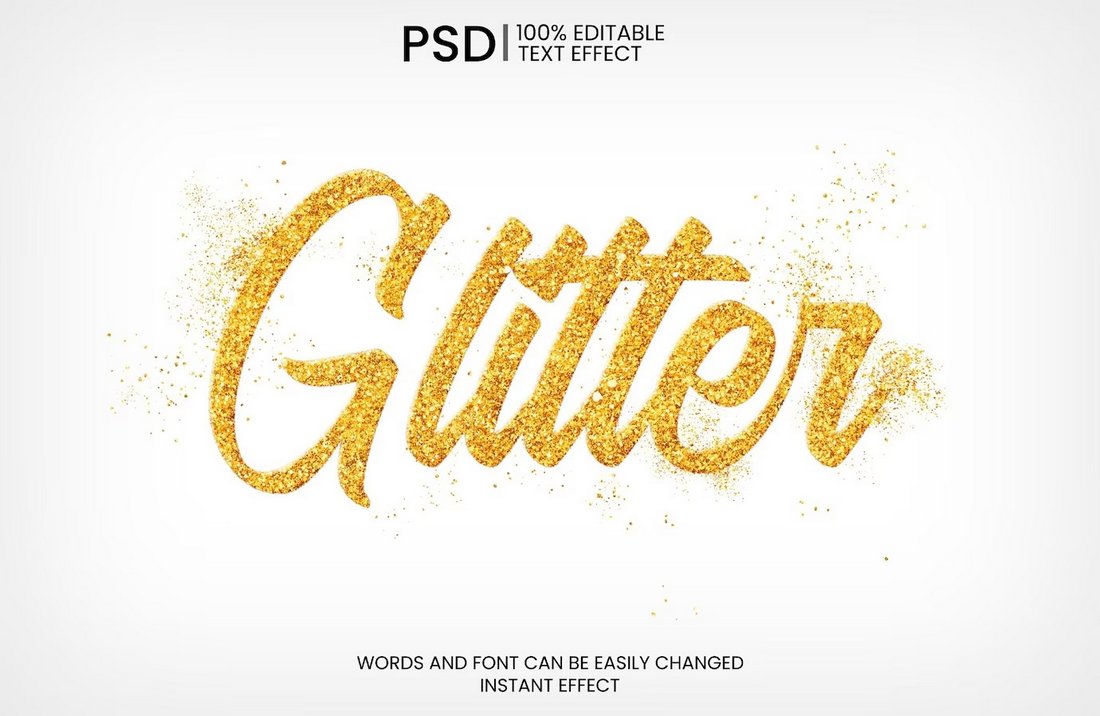 You can download this Photoshop text effect for free to craft titles and headings with a golden glitter design. This template also features smart objects for easy editing.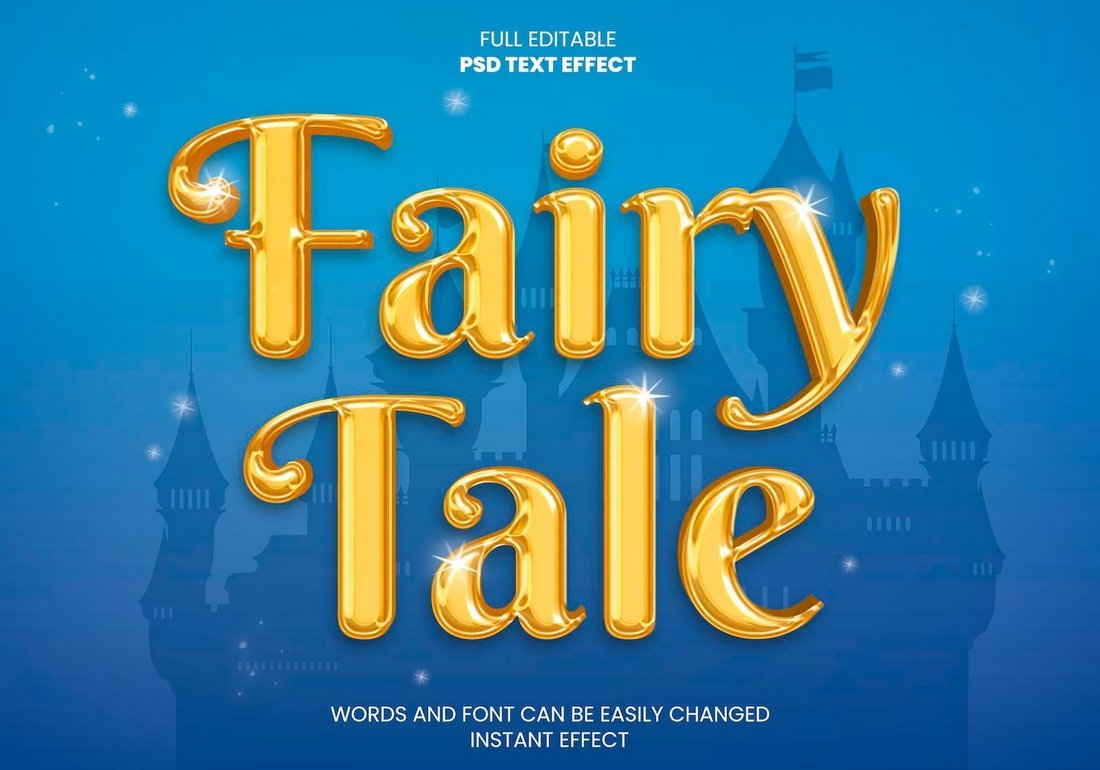 This gold effect for Photoshop features a creative fairy tale look, which will go nicely with typography designs for children's storybooks, product packaging designs, and social media posts. It's available as a free PSD file with smart objects.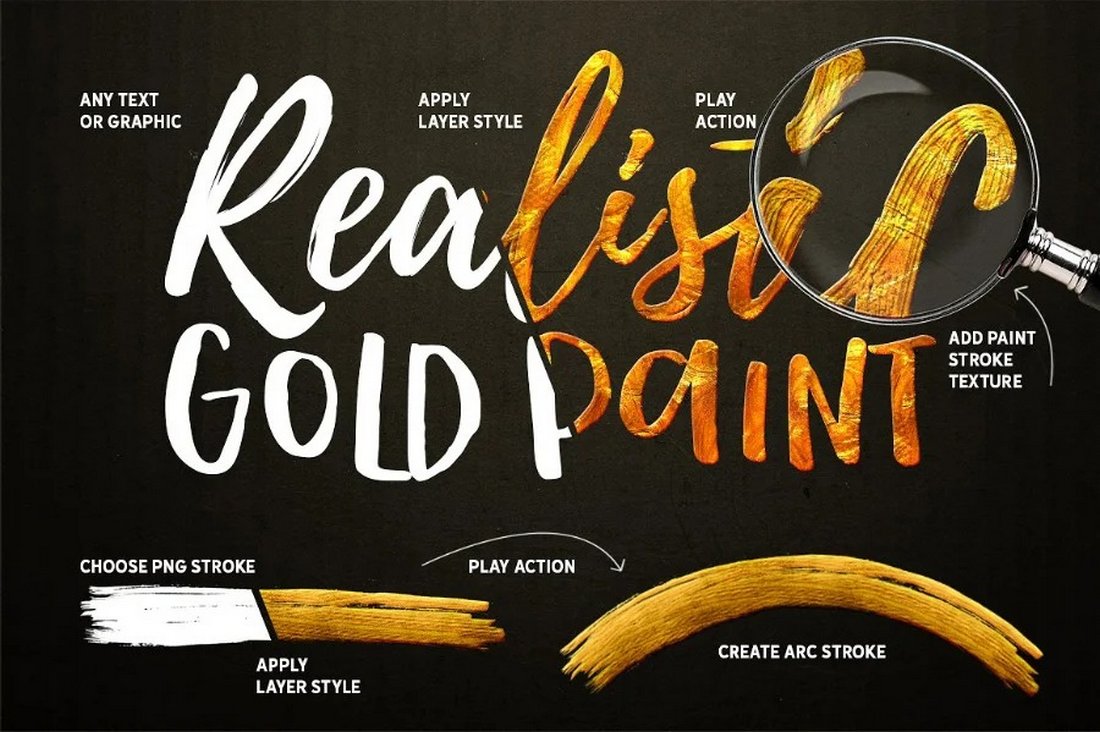 This is a Photoshop layer style that you can use to give a shiny gold paint look to any layer you have in your design. It will especially look great on text, titles, and shapes. It's completely free to download and use.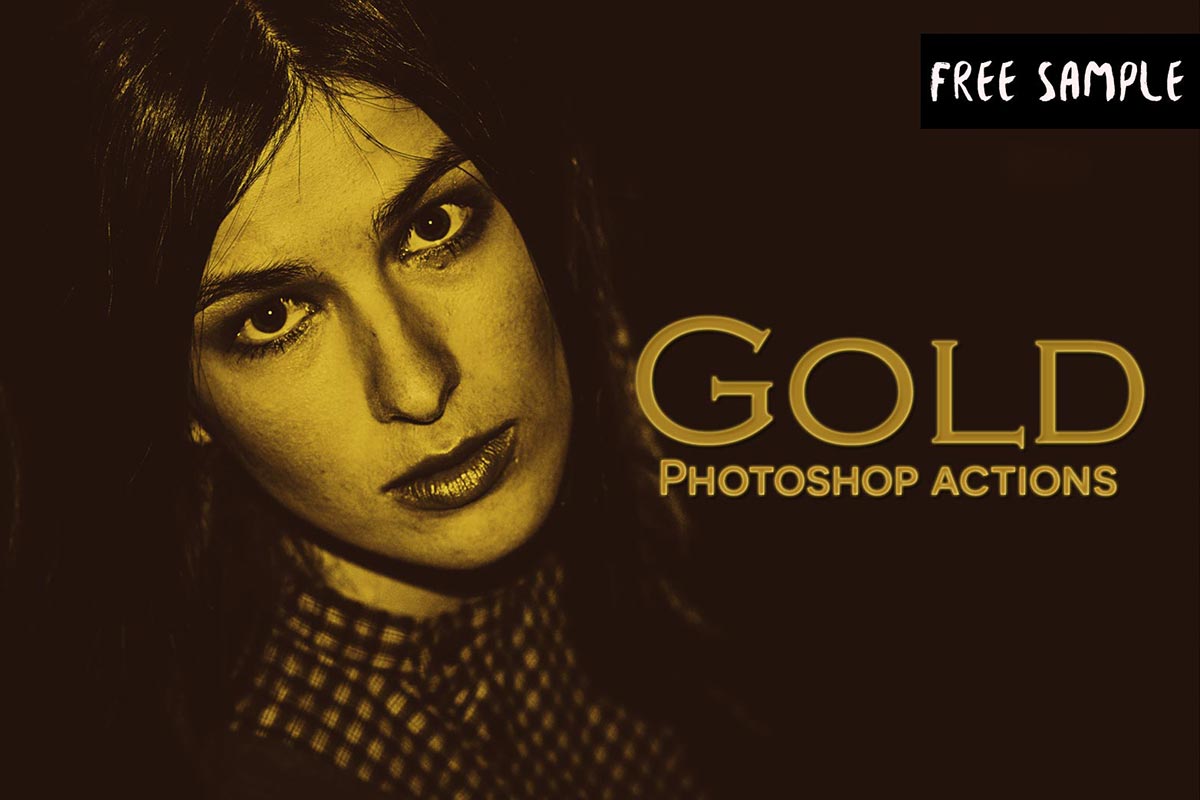 There is nothing more captivating to the eye than the golden effect aesthetic, and with this package, you'll have no trouble applying it. Gold comes with two actions and allows you to apply them to your images with ease.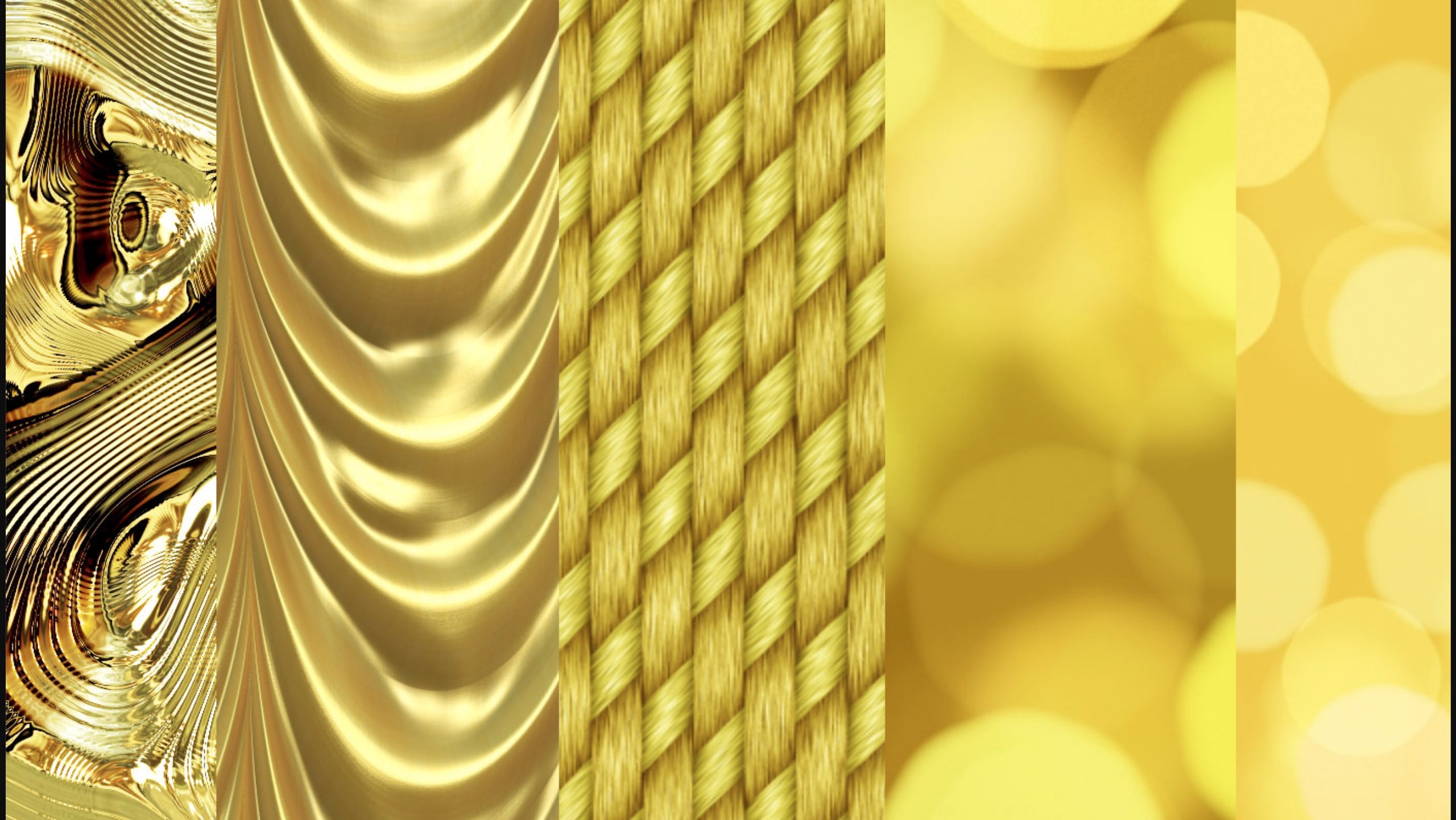 If you're looking for some high-resolution golden patterns, then look no further. This package comes loaded with a wide range of golden textures, patterns, and wallpapers that you can use to bring a defining style to your work.
Bring the Magic of Gold to the Page Today!
Whilst it can be hard to find the right resources to really define a style you're going for, hopefully, now you'll have everything you need to bring that golden aesthetic to the page with ease. Whether it be your branding project or an illustration, every project can benefit from the eye-catching style of gold!