25+ Best Free Sketch Templates & Resources 2023
Sketch is an incredibly useful and effective way to build desktop and mobile user interfaces, and since its release in 2010, it has quickly become one of the most utilized MacOS tools for the job.
Yet despite this popularity, it can often be hard to navigate the Sketch third-party resource market. As there is such an extensive range of options to choose from, users can feel overwhelmed with just where to start.
If you're in this spot yourself, don't worry, you're not alone. Many people experience a little frustration getting their hands on exactly the right free Sketch resources.
It's for this reason alone we've sat down and compiled a list of the best Sketch templates for you to browse, linking you to some of the largest resource websites out there right now.
Whilst in this article we will list many of the fantastic free Sketch resources and templates, let's first take a look at some of the best premium Sketch templates out there right now.
Get everything you need to supercharge your Sketch workflow. From just $16, get unlimited access to thousands of Sketch templates and add-ons, as well as Photoshop actions, Lightroom presets, templates, graphics, fonts and photos.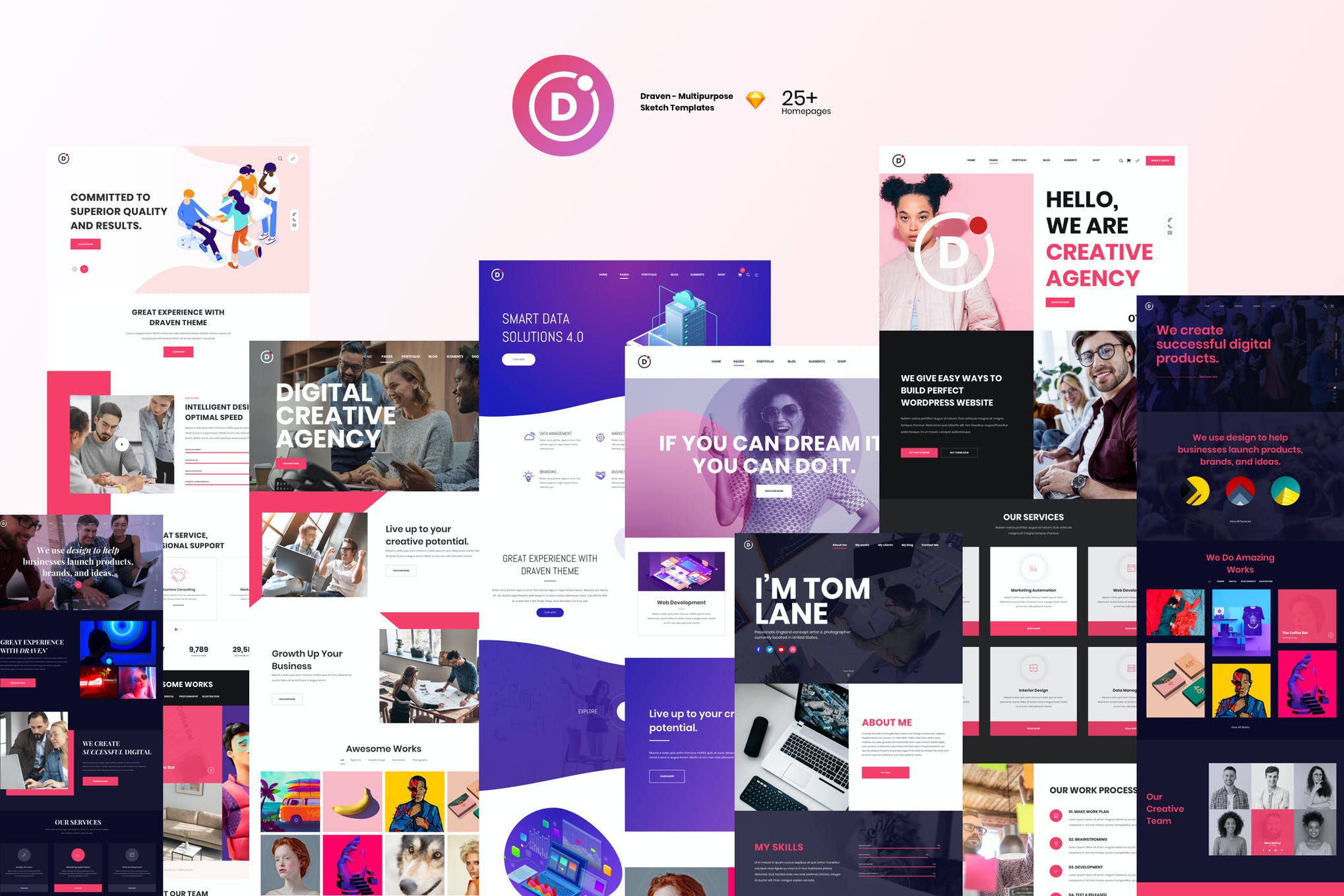 Draven is an extensive collection of Sketch templates, all with multipurpose applications. The package comes with everything you need to begin building a wide range of different websites. It's equipped with 25 unique page designs, icons, layout templates, and much more!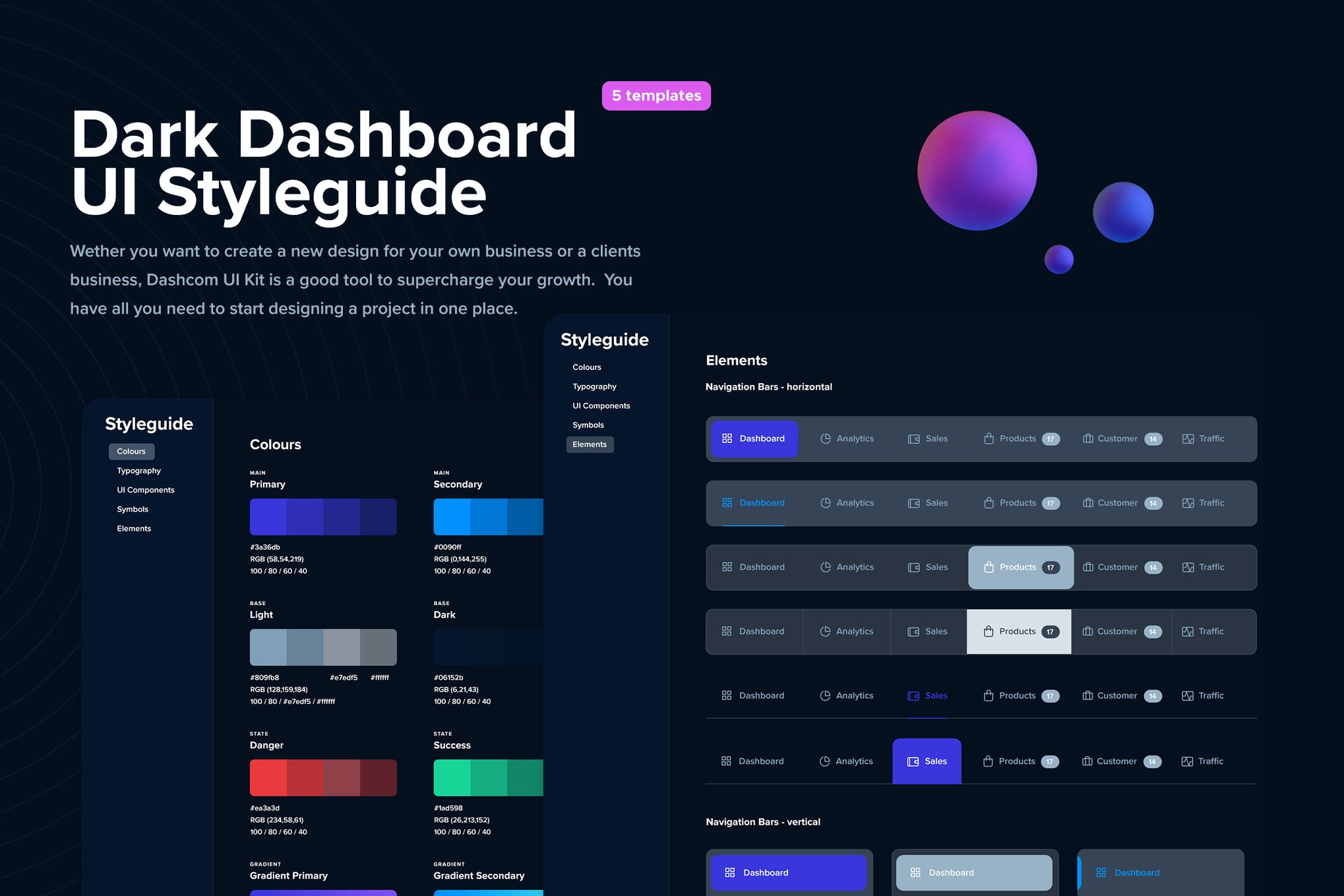 Here we have a starter UI set to help you with all your design needs and supercharge your workflow. It contains 5 pre-made styleguide templates, typography, color variations, icons, symbols, and a big library of UI elements. Compatible with Sketch, Figma, Adobe Photoshop, and Adobe Xd.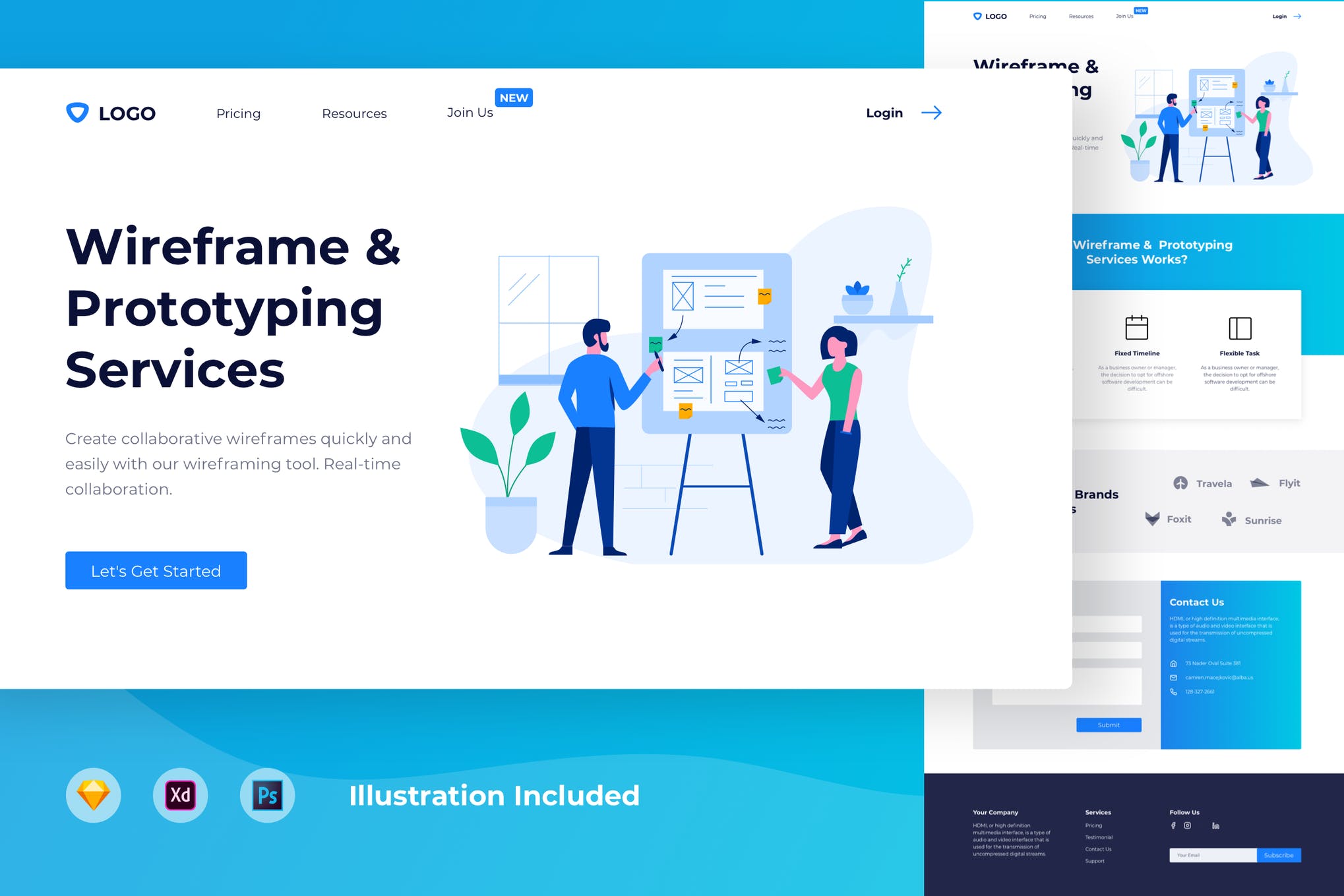 Whether you need a prototype for a website landing page, banner, or header, this wireframing UI UX kit contains virtually everything to get your creative juice flowing. It comes with well-organized layers, a fully-editable vector, free fonts, and illustrations.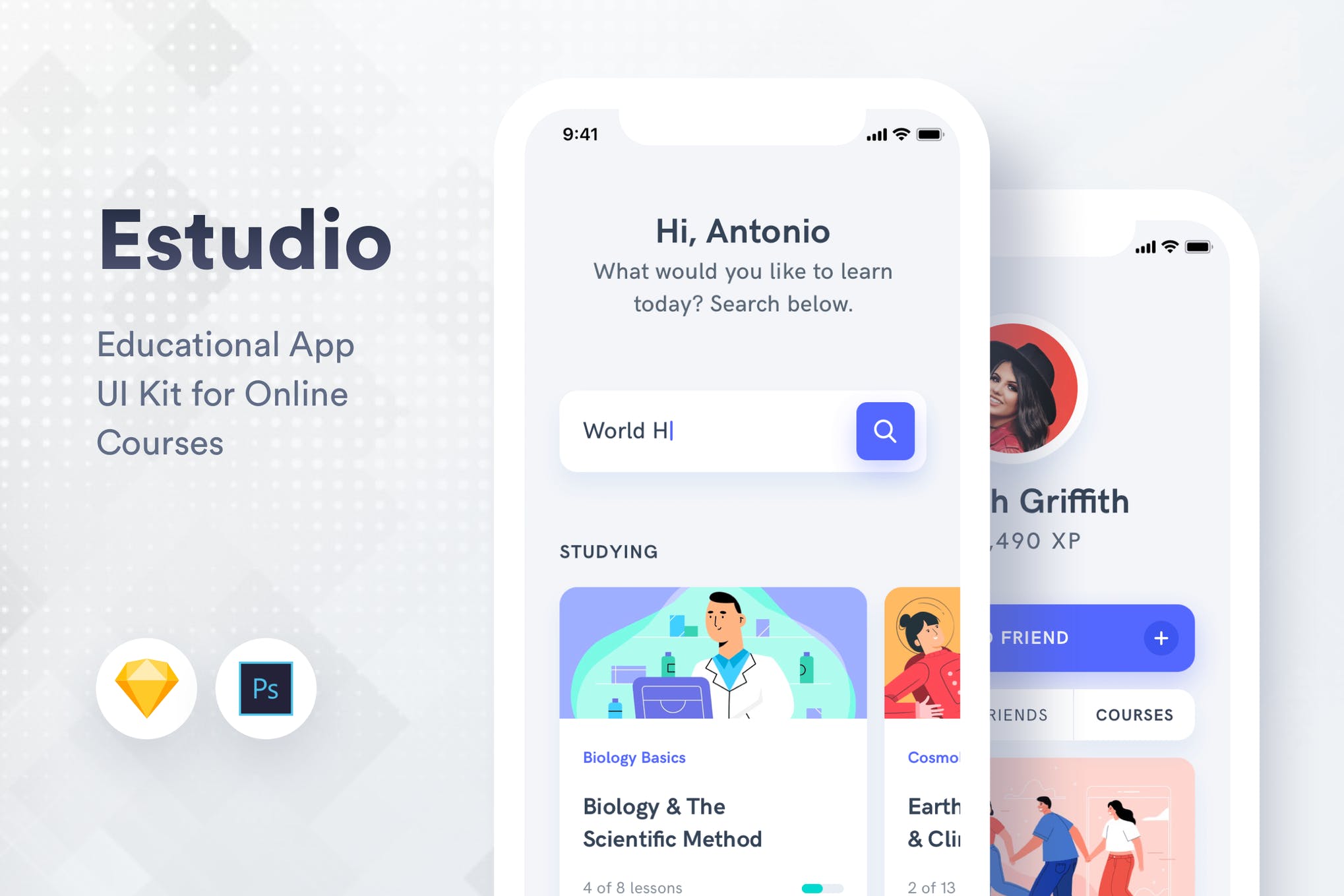 Estudio is the complete educational app UI collection striving to provide users with everything they need to build educational apps of any shape and size. The package comes with 58 fully-customizable UI screens, free fonts, light and dark themes, and a range of vector-based elements for you to enjoy.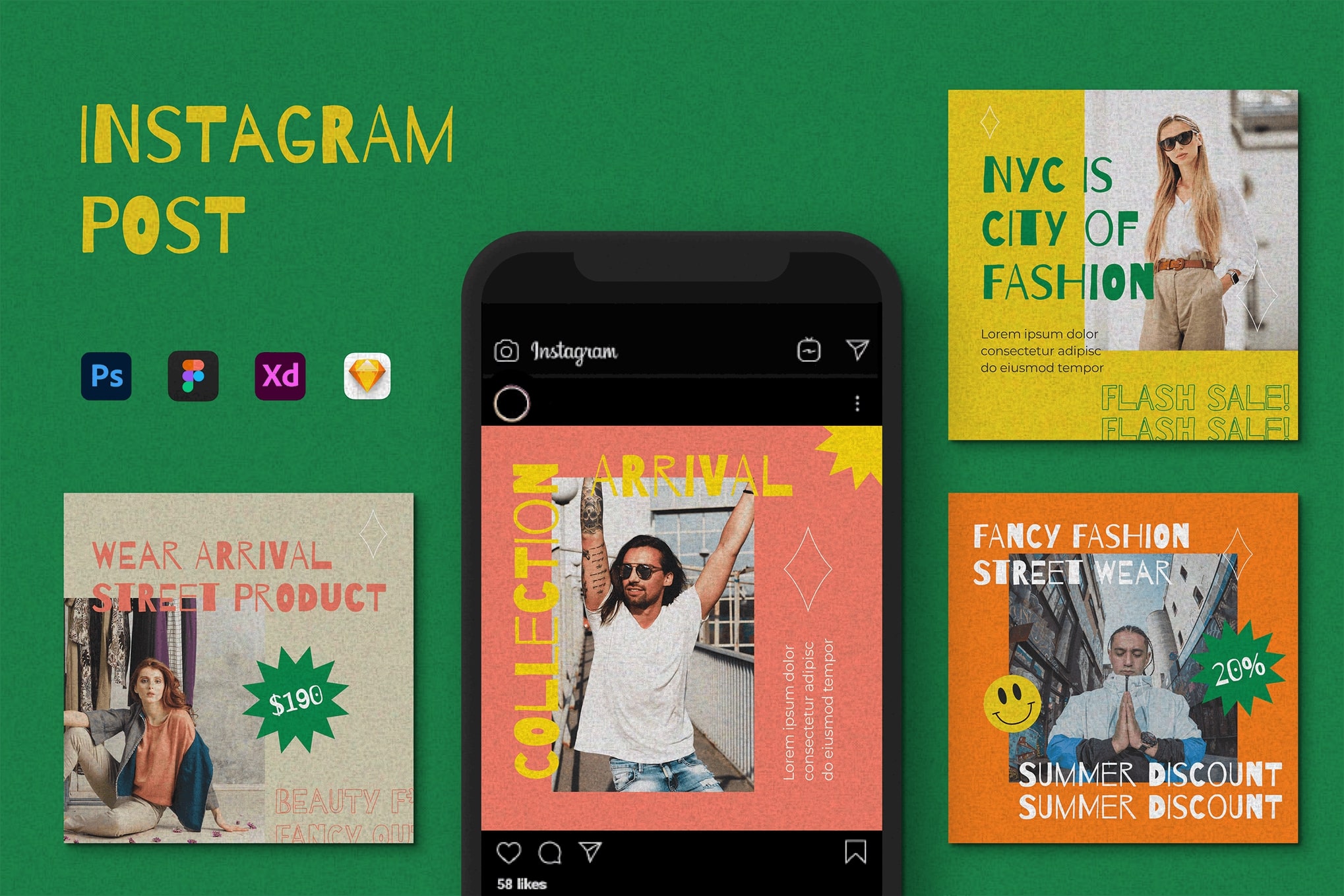 Perfect for bloggers, storytellers, marketers, and influencers, this Instagram post template will surely attract the eyeballs of your followers. Featuring a beautiful, sophisticated design, free fonts, vector-based shapes, editable text, colors, images, and much more.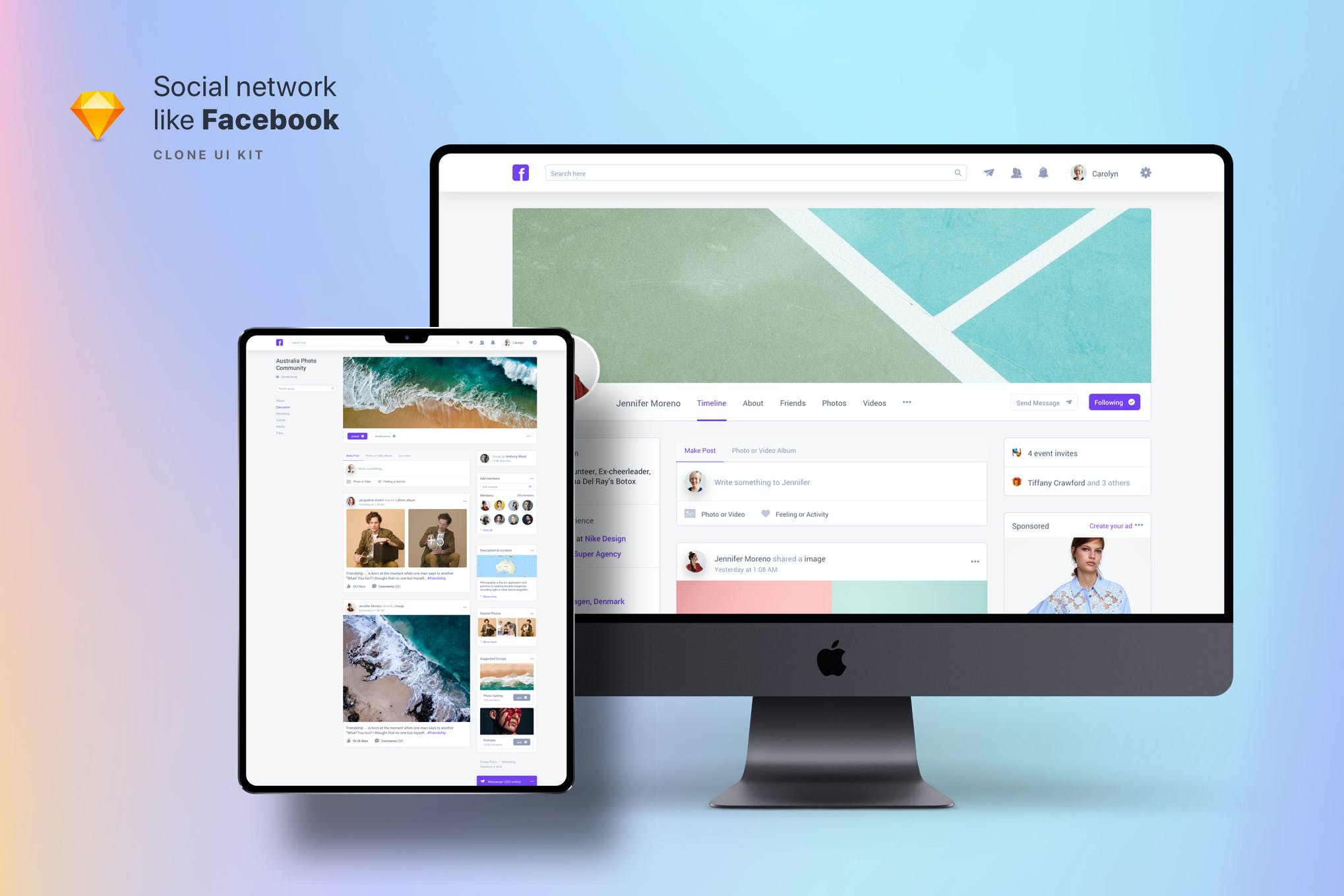 If you're looking to create a social media platform, this UI kit can be of great help. It comprises all the pages you might ever need to create an app on the lines of Facebook. It's superior to any of the free Sketch resources you might find on the internet.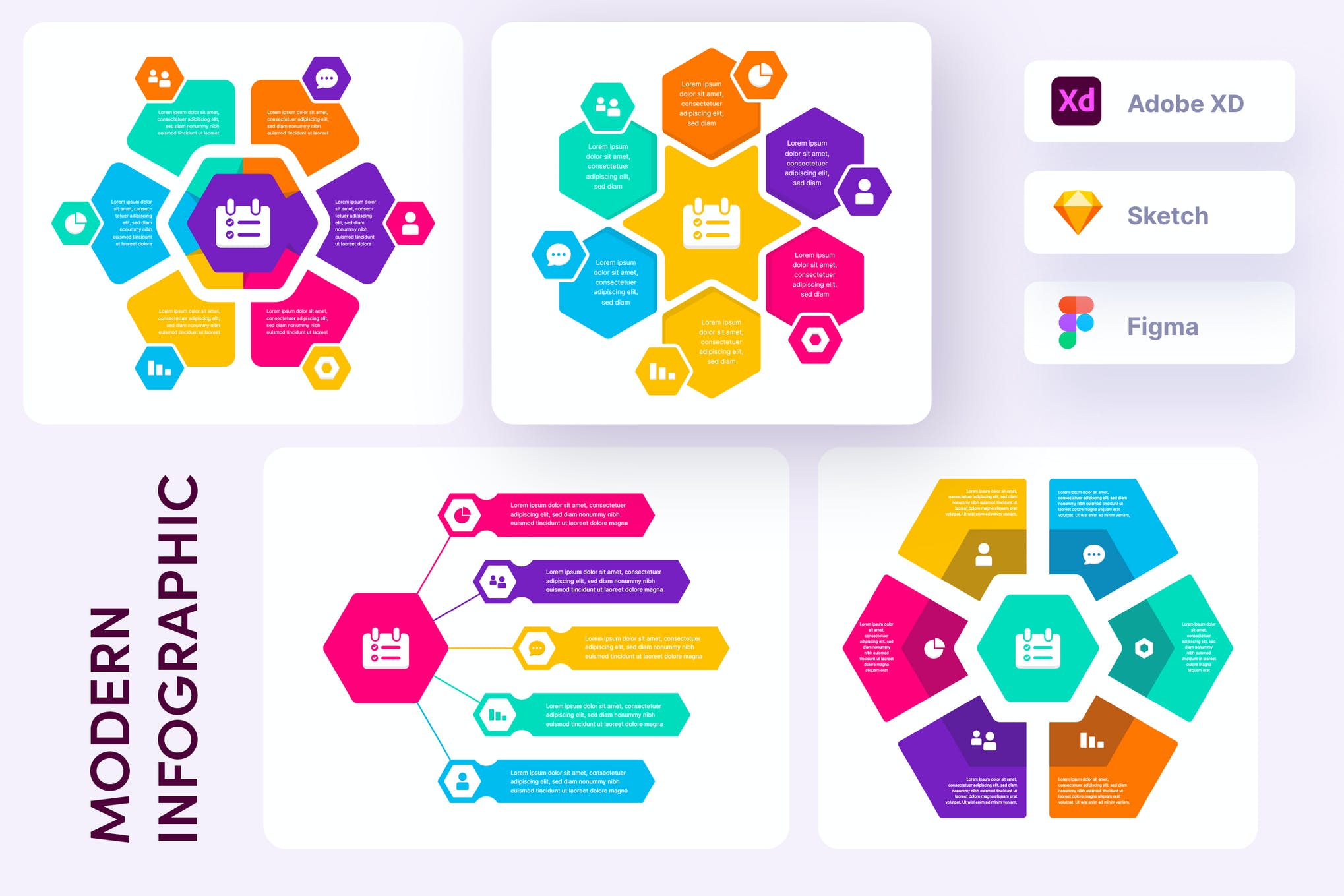 Fancy a clean and modern infographic template to be used in your upcoming presentation, website, or print project? Look no further than the above-featured product that can be completely molded to your specific requirements in Sketch, Figma, and Adobe XD.
Best Free Sketch Templates & Resources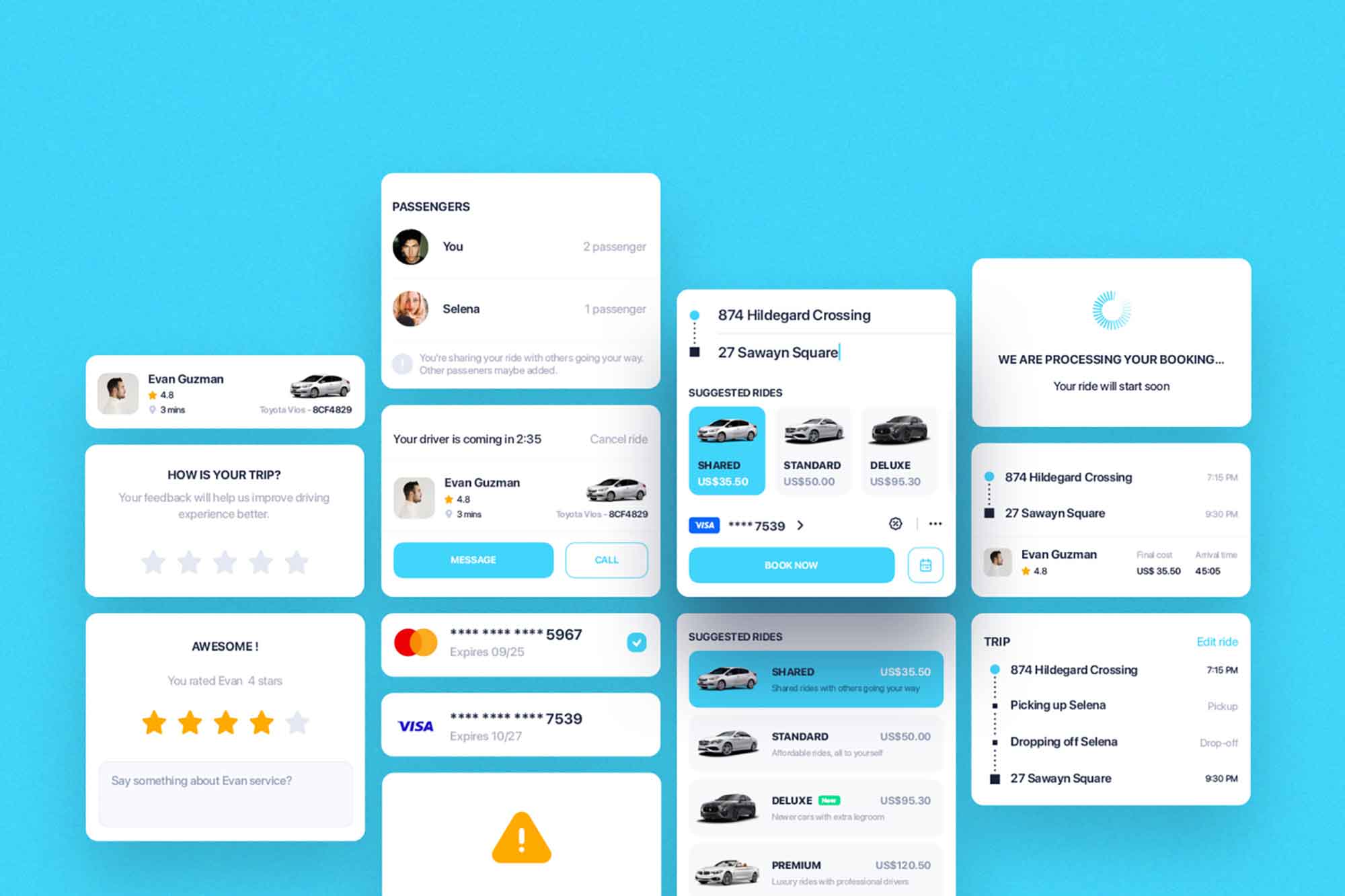 Building a taxi booking app requires a lot of work, from employing trusted drivers to creating an effective customer base. So, cut out a large portion of that work with this UI package, providing you with everything you need to create the next big Uber-style taxi booking app.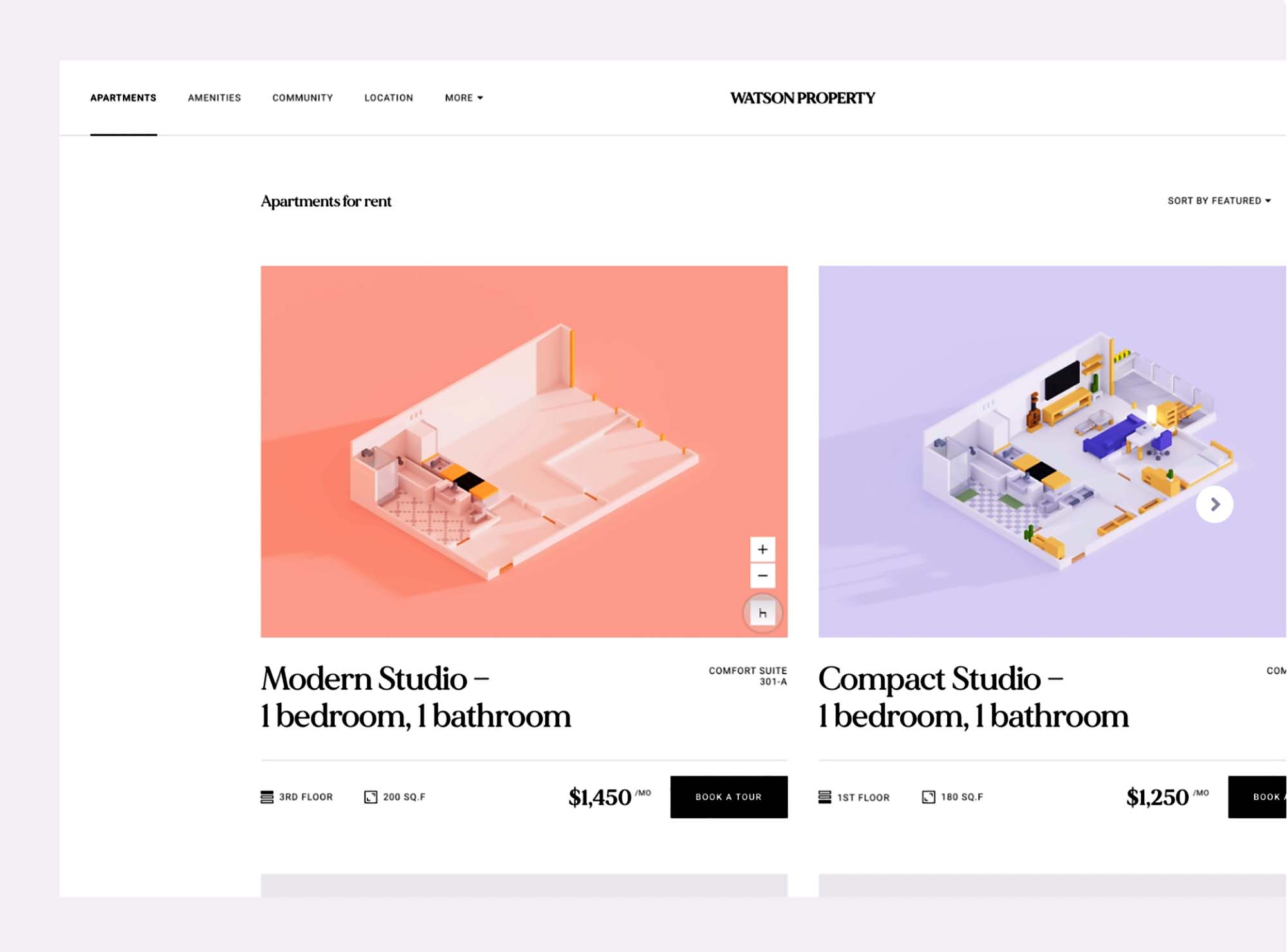 If you're looking to build a website that helps people find their dream home, then this minimal and beautiful UI kit is what you need. Equipped with a range of page designs, 3D interiors, and an array of customization options, you'll find using this template a breeze.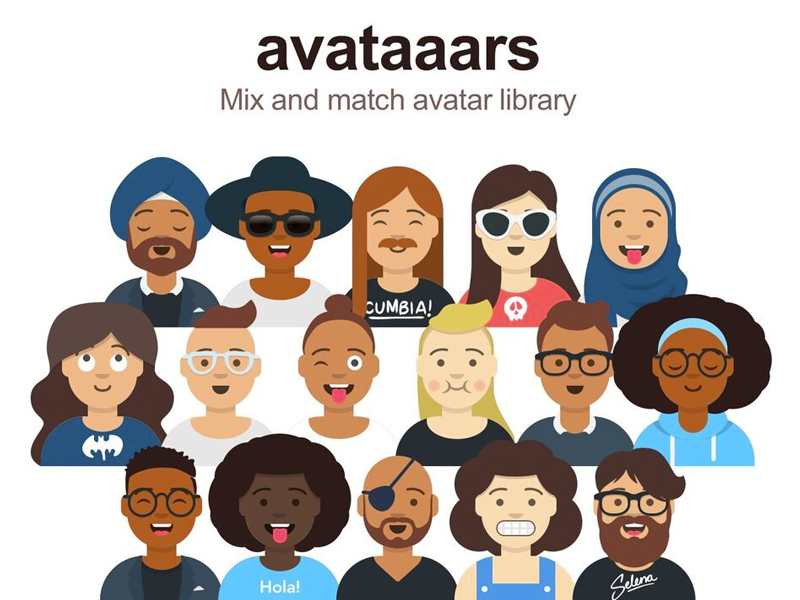 Building a website comes with several resource requirements that can often be forgotten in the big picture. One area that is often overlooked is avatars for your users. That's why this friendly Avatars collection was created, featuring a range of cute and cuddly elements that can be mixed and matched to create your custom avatars.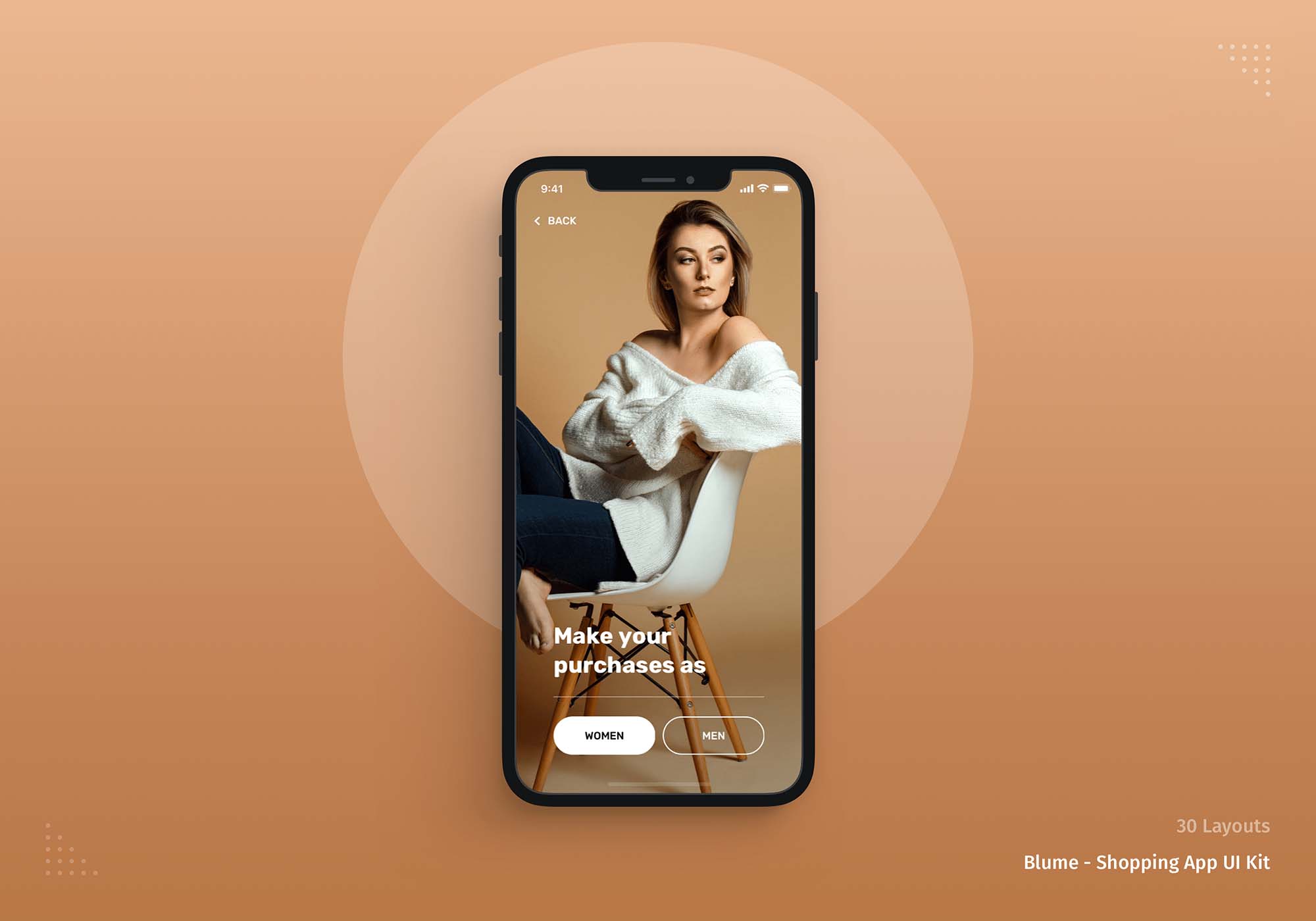 If you are looking to create a mobile app to boost the sales of your business, you should consider giving Blume a try. It's a UI Kit that will help you design a trendy, and creative application in no time. When it comes to the best free Sketch resources, Blume stands at the top of the league.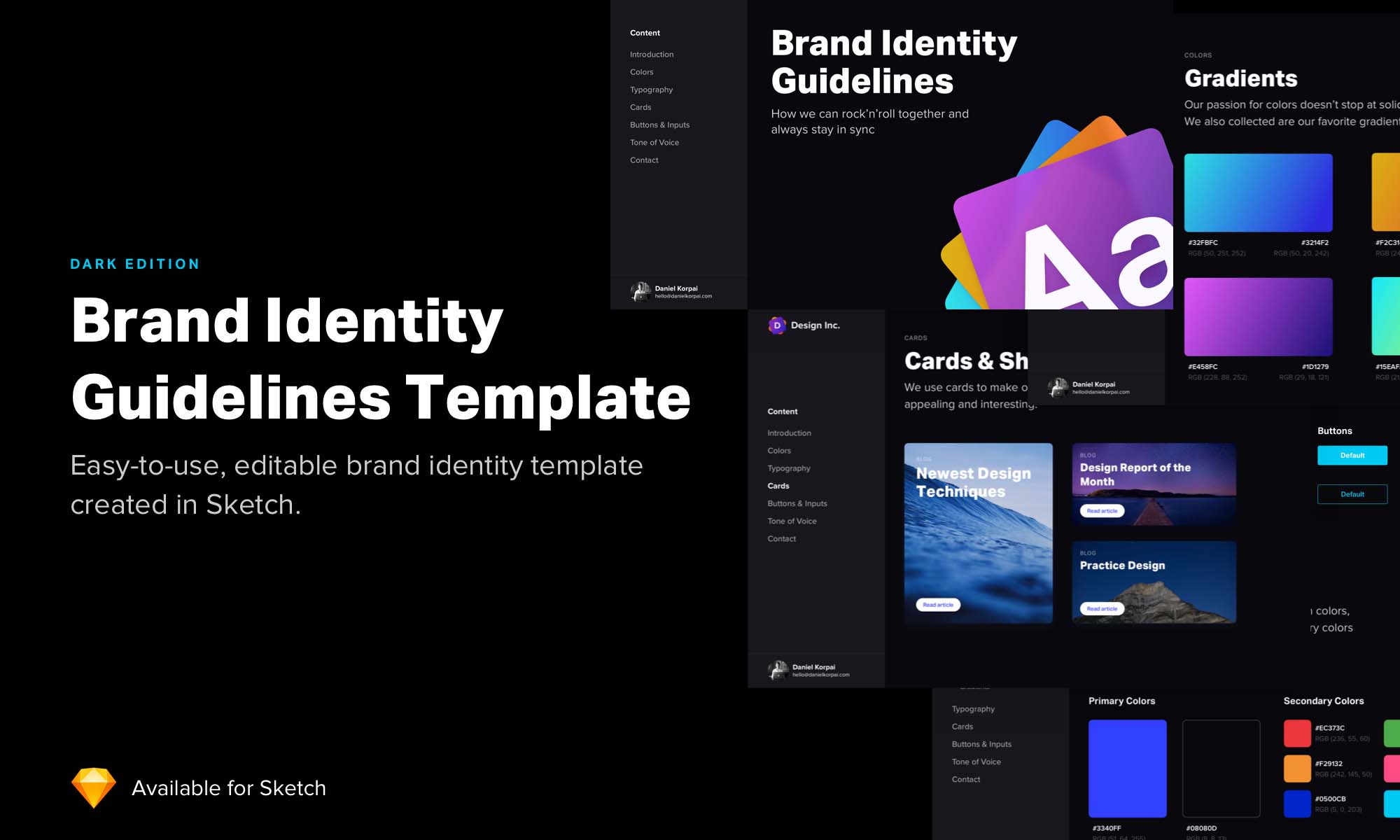 This is a brand identity guideline template in the dark version. It's fully customizable and will save you a lot of time and effort that would have otherwise been spent on creating the same thing from scratch. It's one of the best free Sketch templates, and you'll know why when you check it out yourself.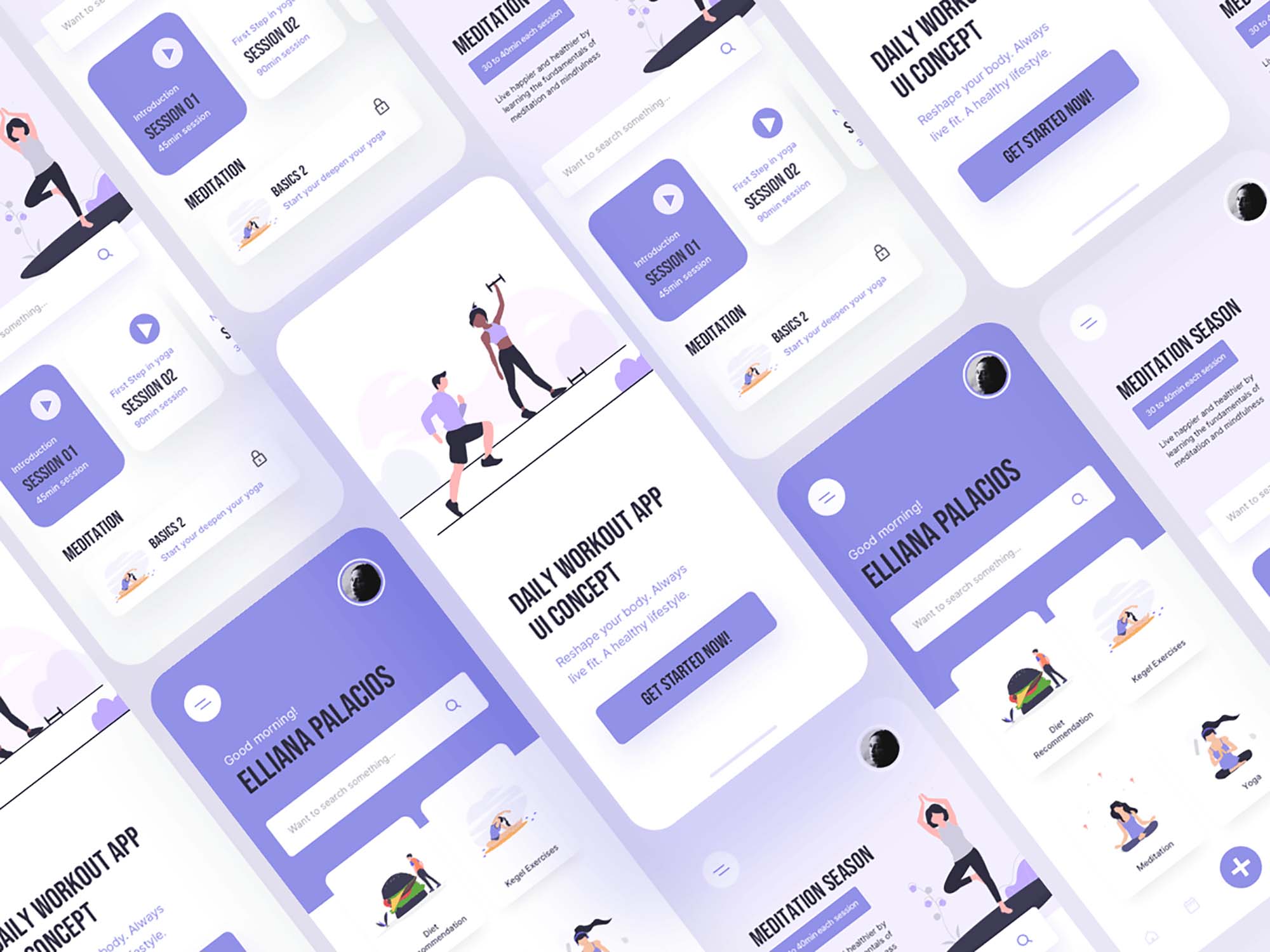 This UI design is created for a workout mobile application that helps the users monitor their daily diet, keep track of their workout sessions, and keep them motivated in general. It's one of the best Sketch templates available for free download that can easily give virtually any premium option a run for its money.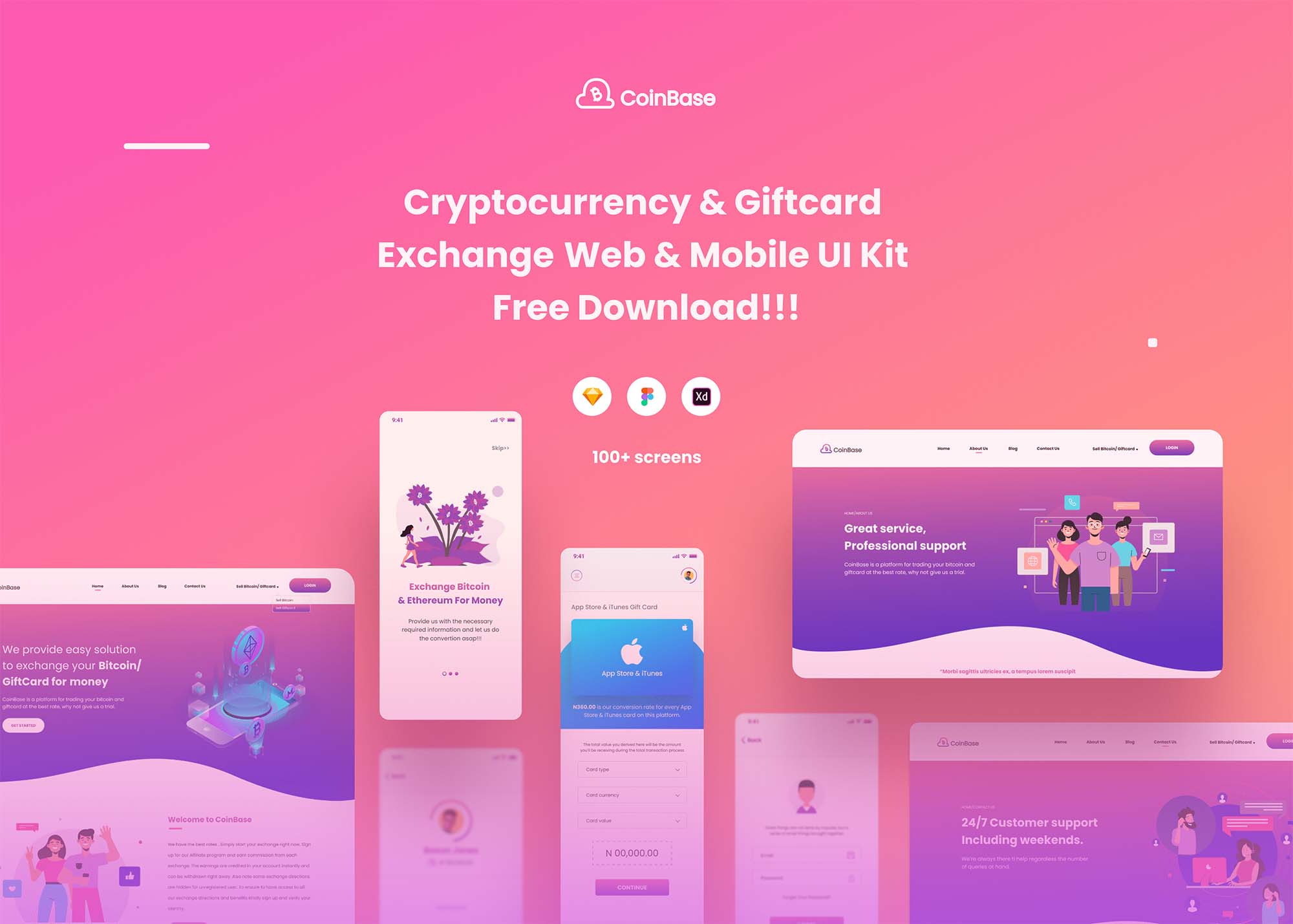 Creating a cryptocurrency app and website is a stressful endeavor. With all of the backend integration required, don't stress yourself out with a unique UI design. Instead take advantage of CoinBase, a cryptocurrency and gift card exchange system resource, a complete package of everything you'll need to get started.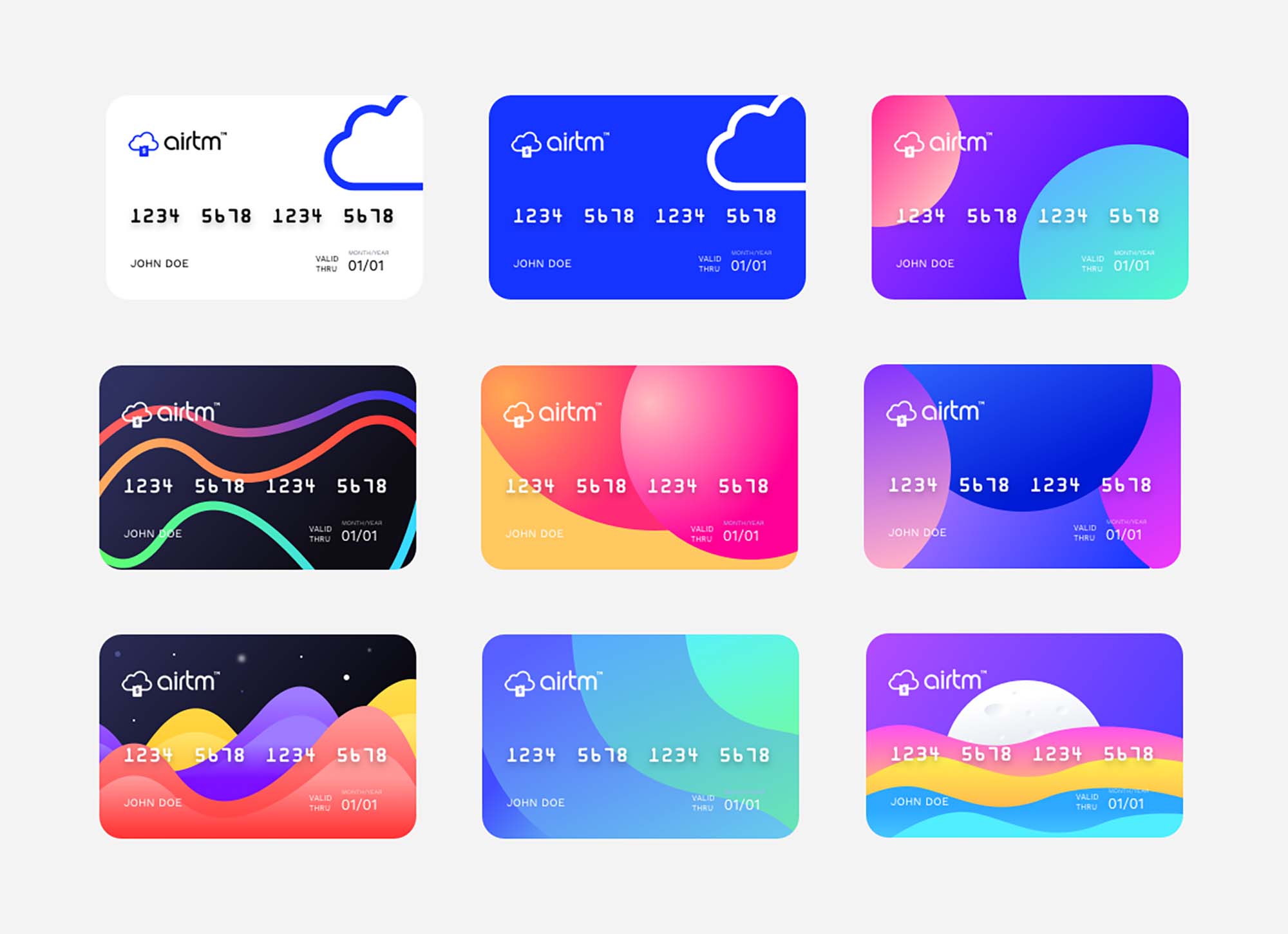 Here we have 9 vivid and youthful prepaid card templates for you to tweak using Sketch. Whether you are looking for modest and simple designs or dramatic and playful styles, this bundle of card templates has you covered.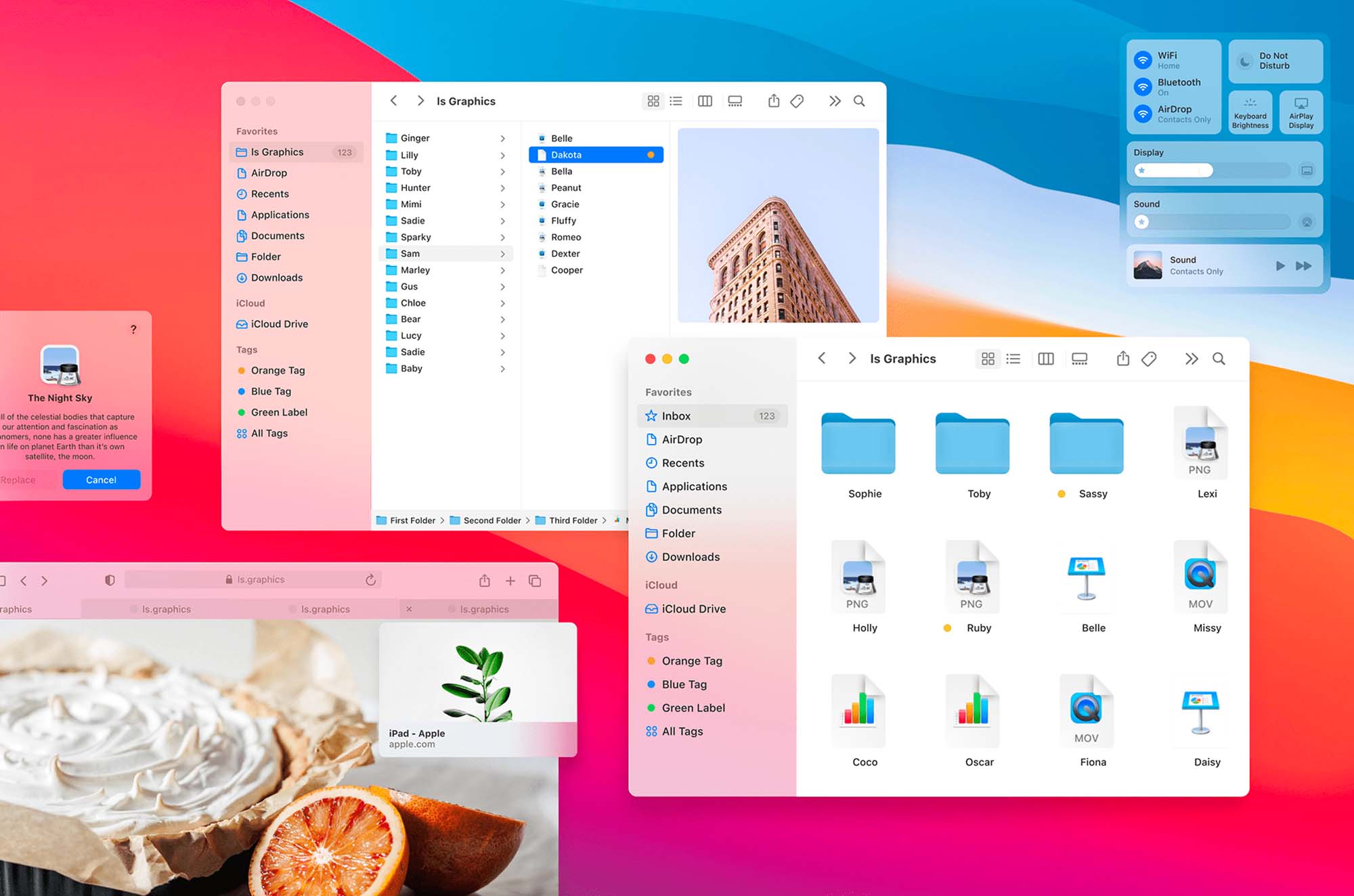 Here we have a UI library specifically designed for macOS 11 Big Sur containing a range of amazing features for your desktop and website applications. The kit offers an orderly formation of elements, styles, and layouts.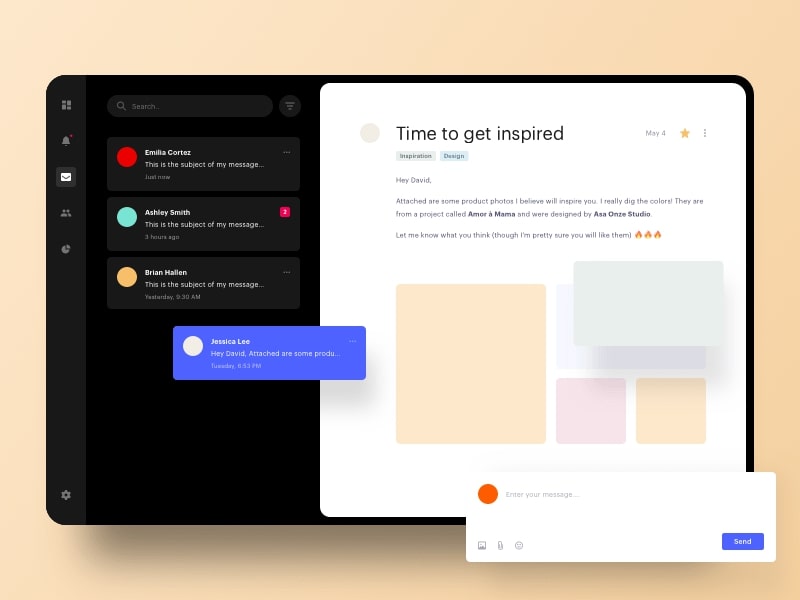 If you've been tasked with creating an internal mailing client for your job, the most frustrating step is finding a minimal and functional UI to base the infrastructure on. That struggle is over, with this fantastically designed inbox template that is suitable for any professional application.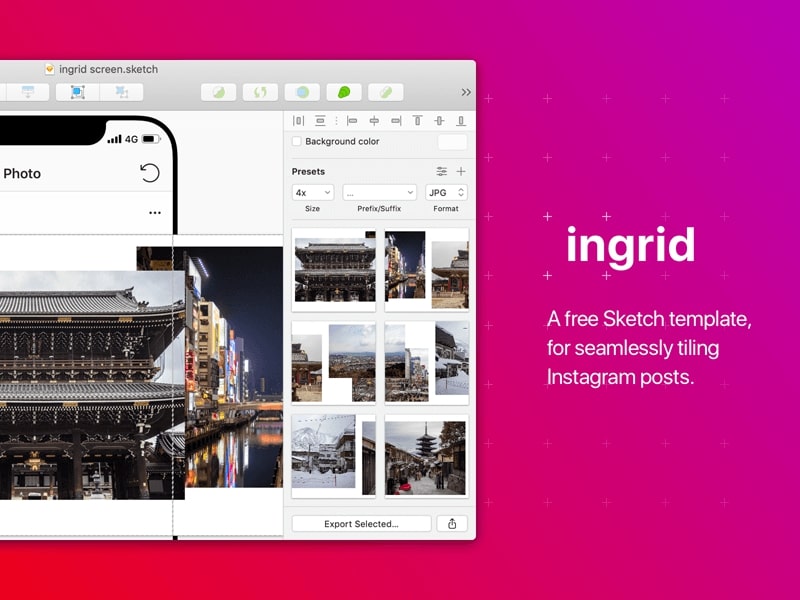 If you are a social media manager or an influencer, then you might want to create tiles feed Instagram layout to make your account look more appealing. With Ingrid, you can do just that. It's a free Sketch resource helping you to seamlessly tile your Insta posts.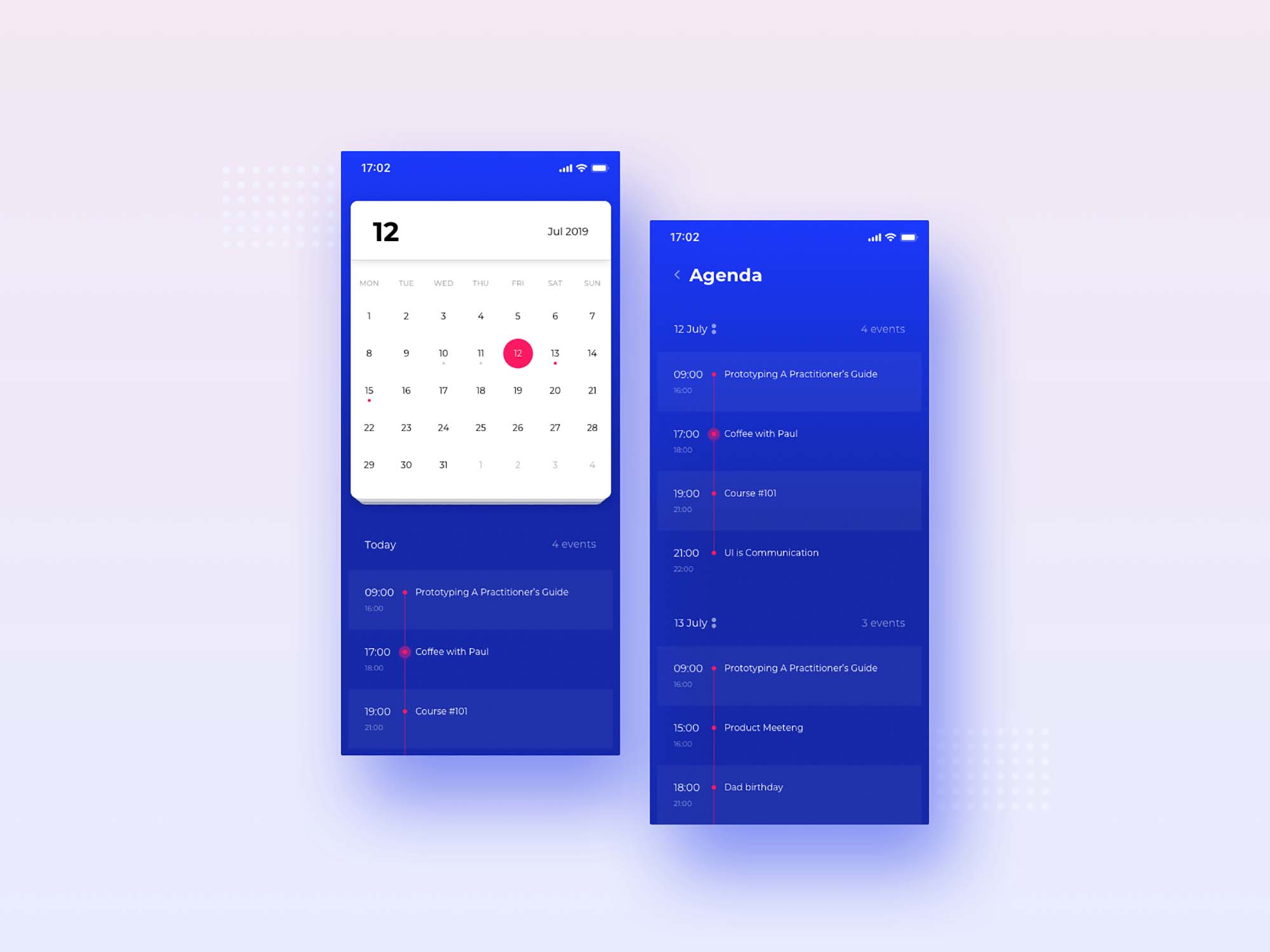 If you're looking to build a calendar to help users keep a track of their important events, meetings, and day-to-day activities, this UI template could be of great help. It contains everything you need to begin tailoring a minimal and eye-catching calendar.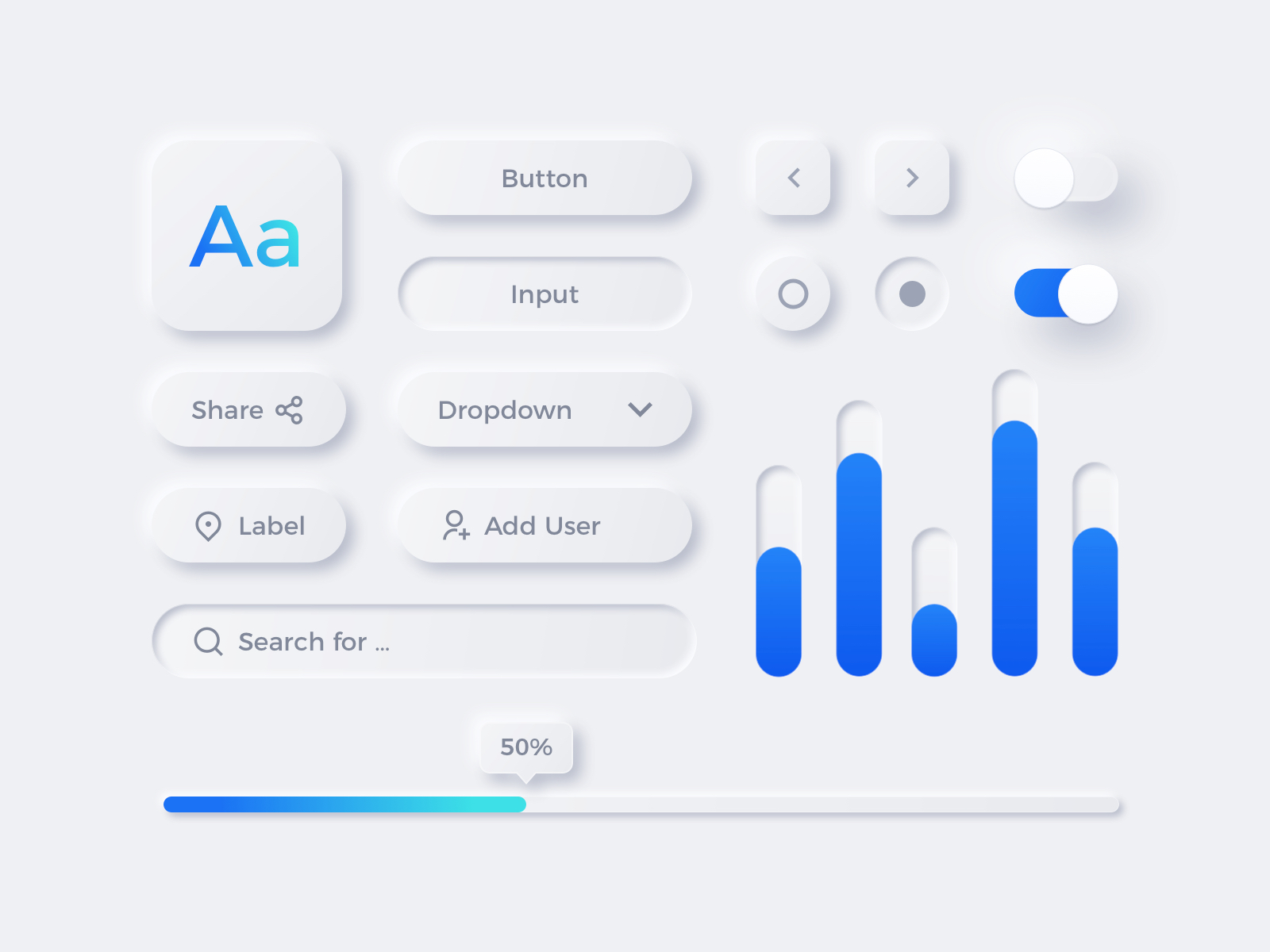 If you are a fan of neumorphic style, you'll love this clean and elegant UI kit for your applications. Featuring a soft blue color scheme with a 3D feel and simple framework, this Sketch resource stands out in the daily flood of UI kits we see on our screens.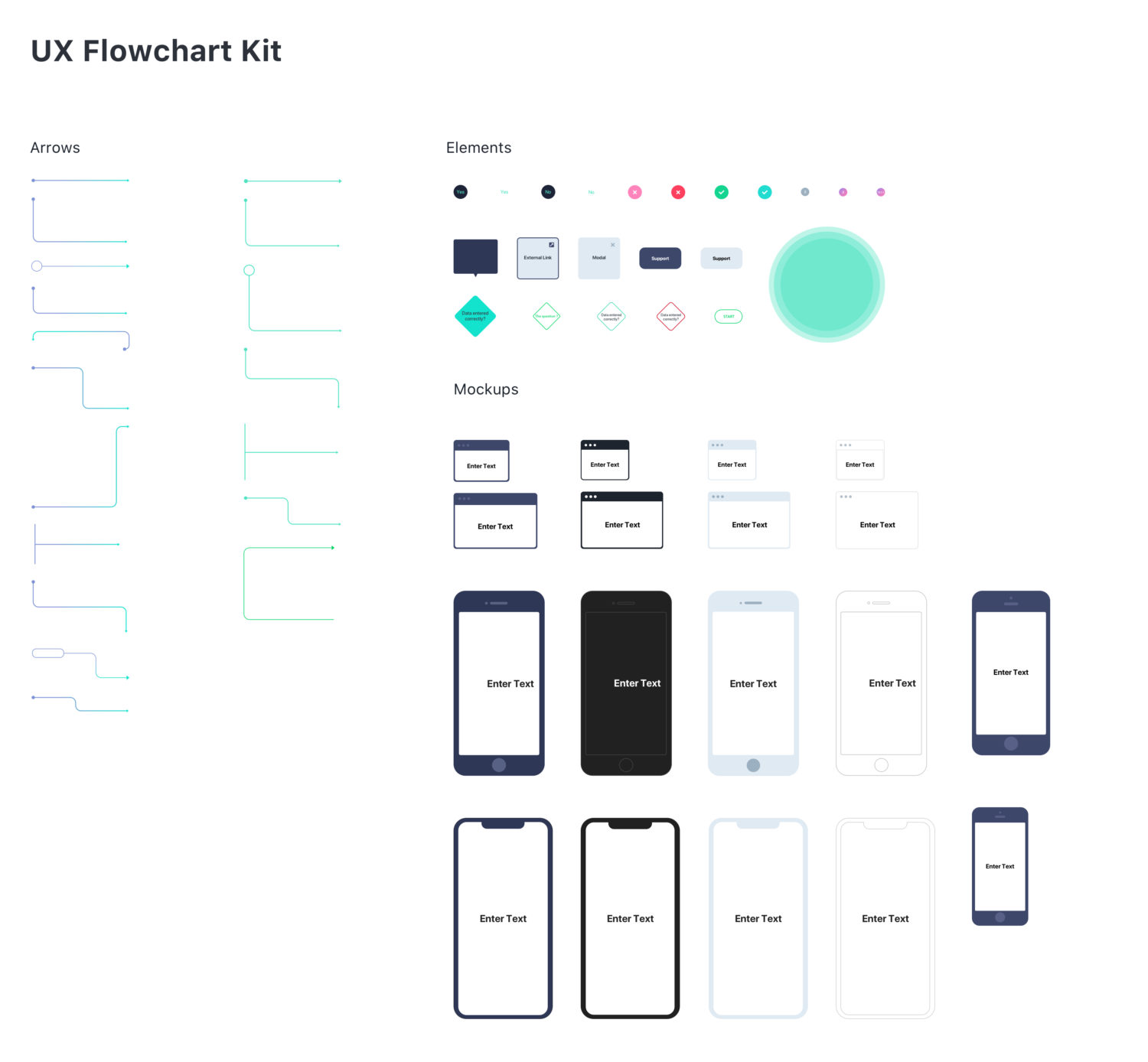 It's easy to get a headache having to draw arrows, symbols, labels, and boxes for every design job. With this free UX flowchart kit, these troubles are a thing of the past. It contains responsive arrows and symbols that are easy to rename and resize to your liking. Get your hands on this freebie today!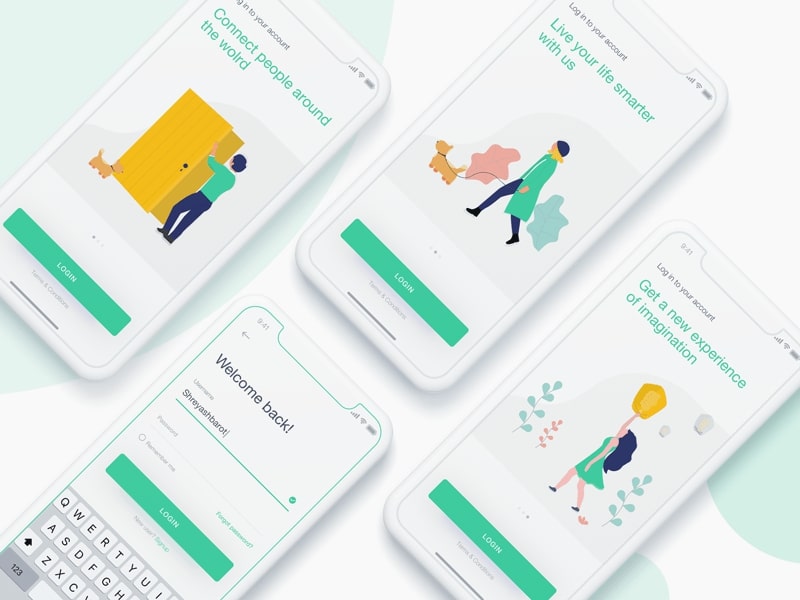 If you are creating a new app, you might want to look at this simple, elegant login and onboarding template allowing users a seamless and hassle-free experience. It's a versatile option and can be put to use for virtually any sort of application.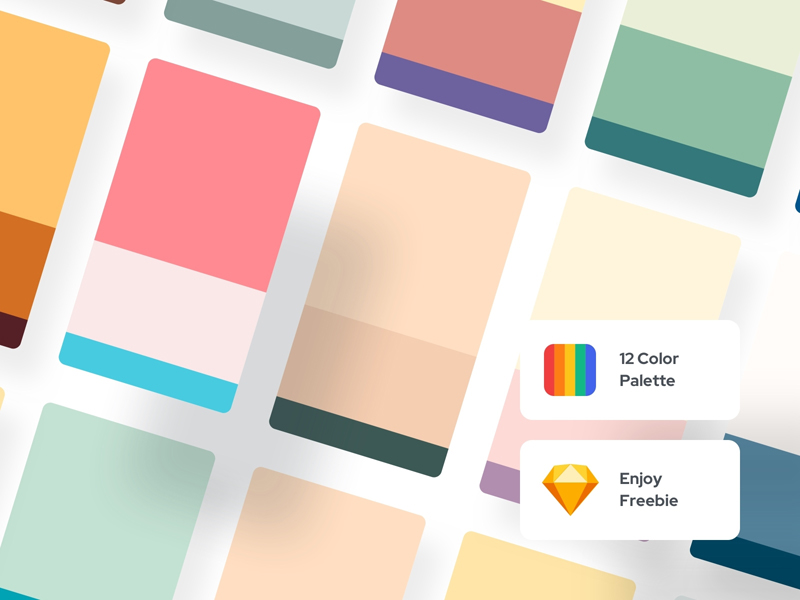 Whilst a simpler Sketch resource, this Colour Palette Set is a vital part of any website or app design process. With this palette, you'll have access to a wide range of shades to begin building your website or app in exactly the color you're looking for.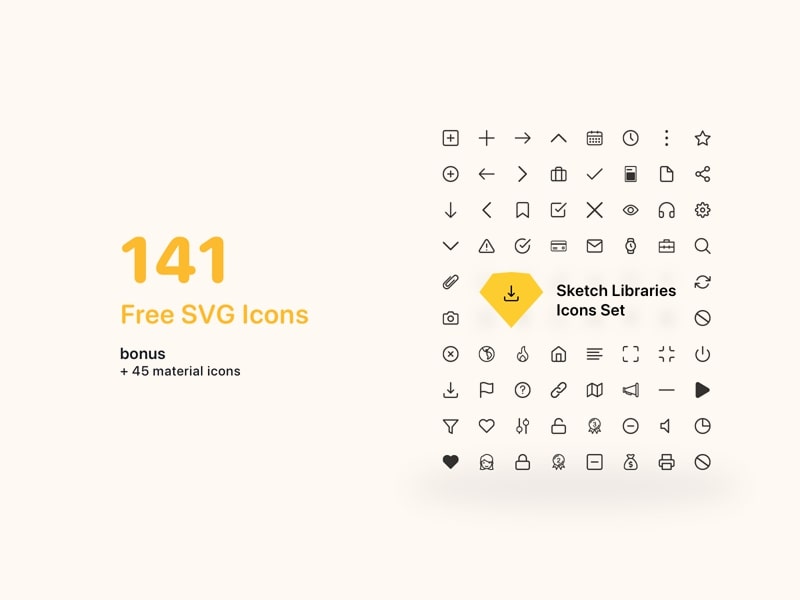 An important part of any app or website design process is having access to a good selection of icons. Now with this Icon Set Sketch Library, you'll have an absolutely massive range of icon designs at your fingertips!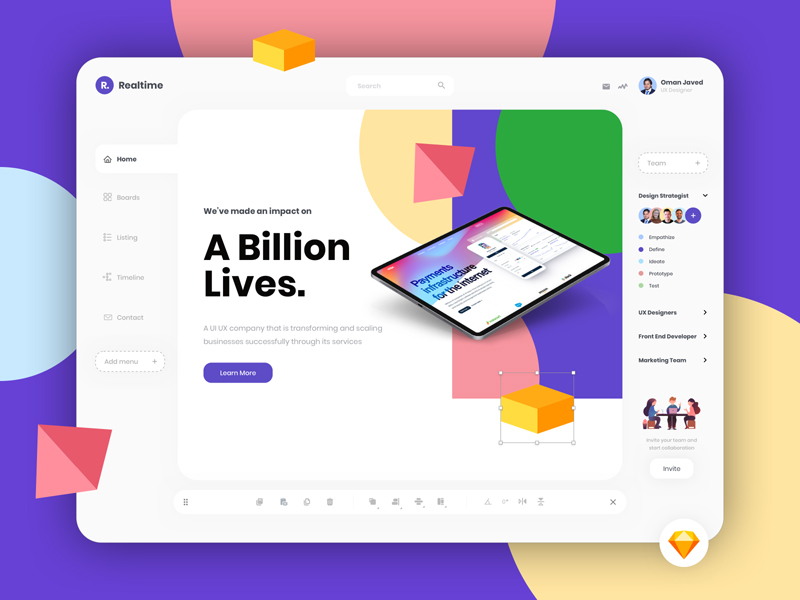 Looking to build your very own dashboard? Well, now you can! This Creative Dashboard Concept for Sketch provides you with a great foundational design to begin tailoring your very own creative dashboard with ease, and organize, store and manage all important information in one easily accessible place.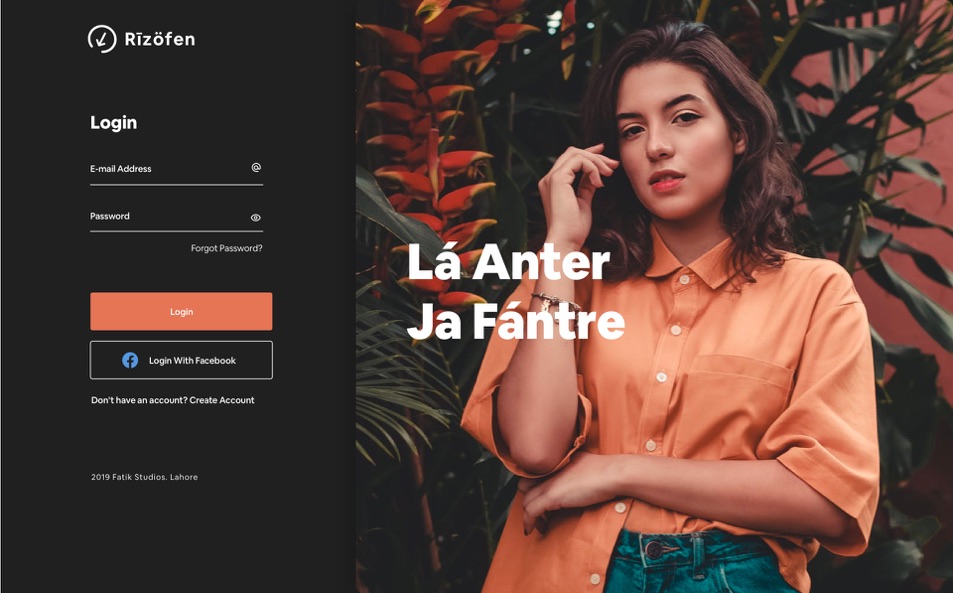 Check out this stunning login page template for your fashion and apparel website. Featuring a dark color scheme, free fonts, and a minimal yet attractive design, you'll be hard-pressed to not consider this awesome Sketch freebie.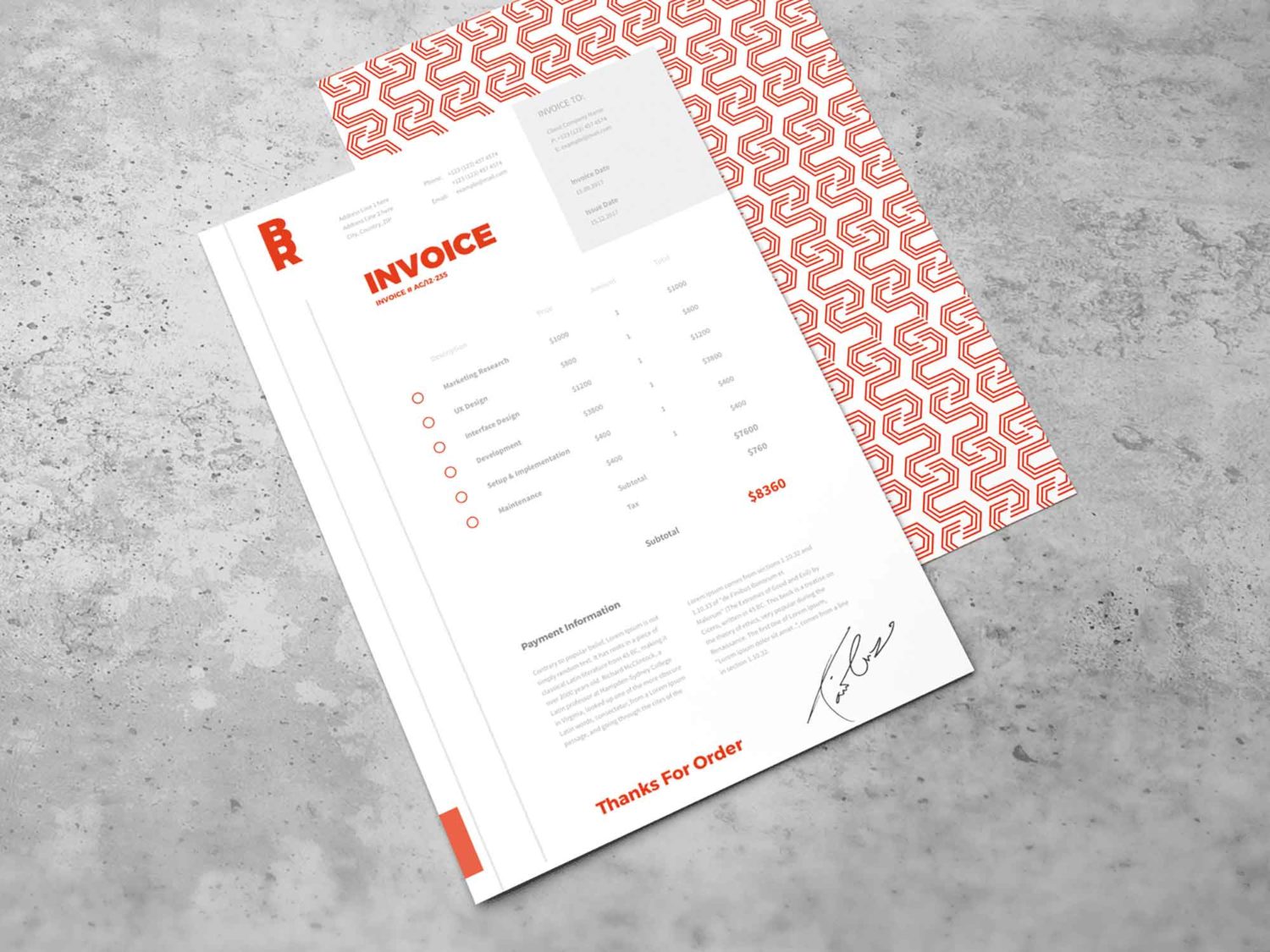 Next up we have a perfect invoice template for your branding needs. It features a neat and professional design, a subtle color scheme, and a beautiful orange pattern on the back. The template can be fully personalized in Sketch.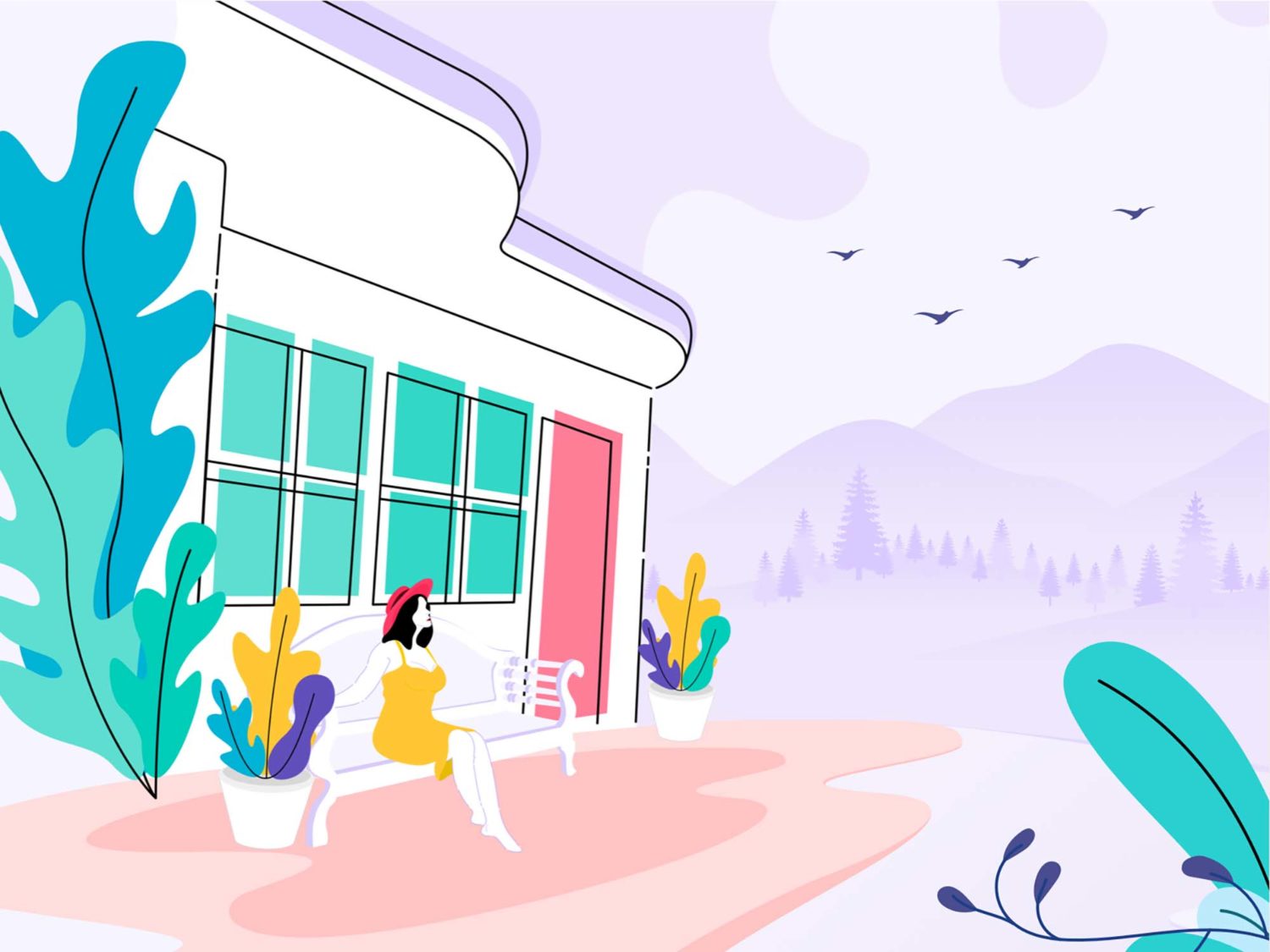 Design stunning nature-themed posters, flyers, brochures, website landing pages, and social media posts using Near To Nature, a breathtaking vector graphic illustration that can be fully customized to your heart's content.
Build an Amazing Website or App with These Sketch Templates and Resources!
Getting the right tools under your belt to build an amazing website can be a struggle, yet now that you have access to these incredible Sketch templates and resources, you have everything you need to get started.
Create the next big innovation on the internet using the right tools!