20+ Best Figma Landing Pages Templates, Wireframes & UI Kits
Figma is the go-to choice among designers for UI and UX design. If you're also a fan of the web-based graphics editor and looking for ways to speed up your workflow, then you must download these Figma templates.
In this collection, we feature some of the best and most useful Figma templates, UI kits, and wireframes you can use to supercharge your design process. They will not only help you to get a head start in your projects but will also make your designs look more professional.
Whether you're looking for a website landing page template, iOS mobile UI kit, or even a website wireframing kit, we've got you covered. There are various styles of Figma templates here for both UI and UX designers.
We also included a few free downloads just for you. Have a look.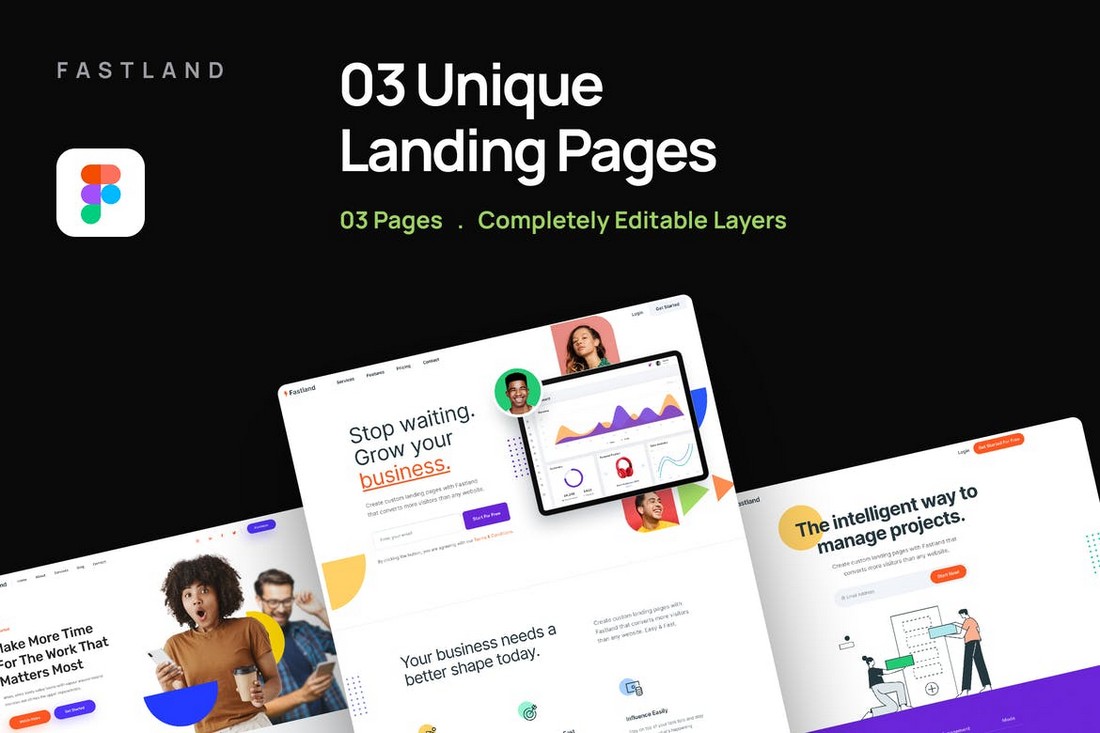 Fastland is a bundle of 3 landing page templates that comes with designs for different types of websites. There are landing page templates for a SaaS product, web app, and software. All three templates are designed with the Bootstrap framework and they can be fully customized using Figma.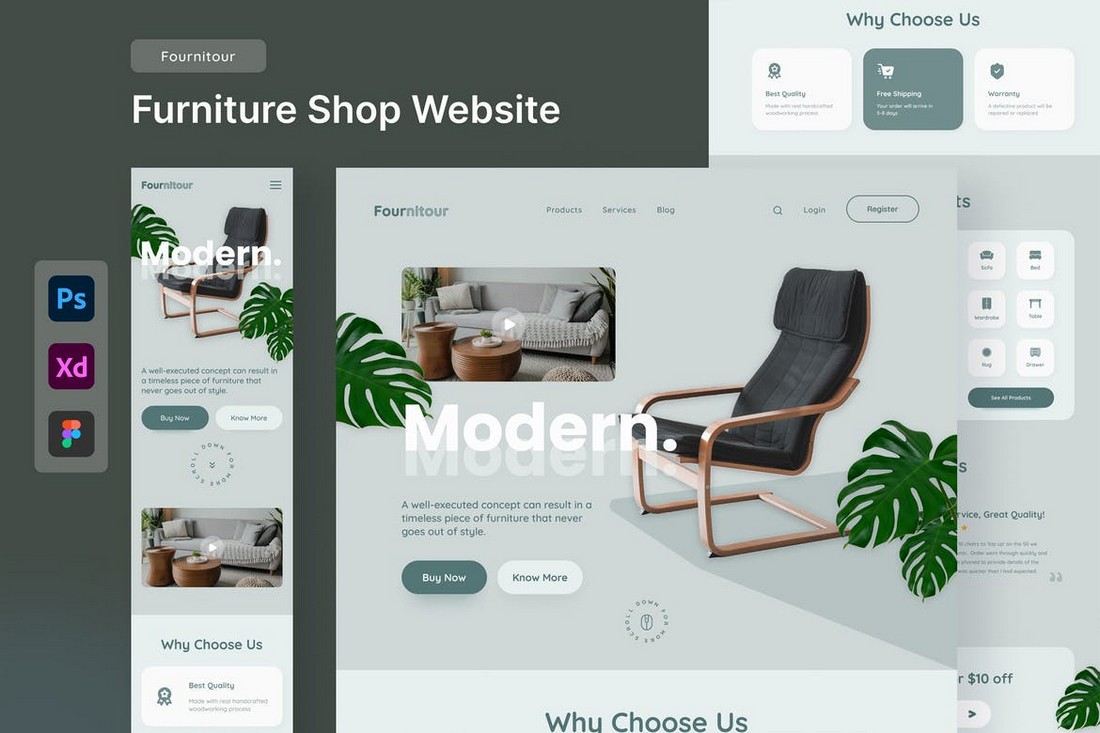 This beautiful landing page template is designed with furniture stores and interior design businesses in mind. It features a stunning design that instantly attracts attention. There are templates for both mobile and desktop versions of the website. It comes in Figma, Photoshop, and Adobe XD file formats.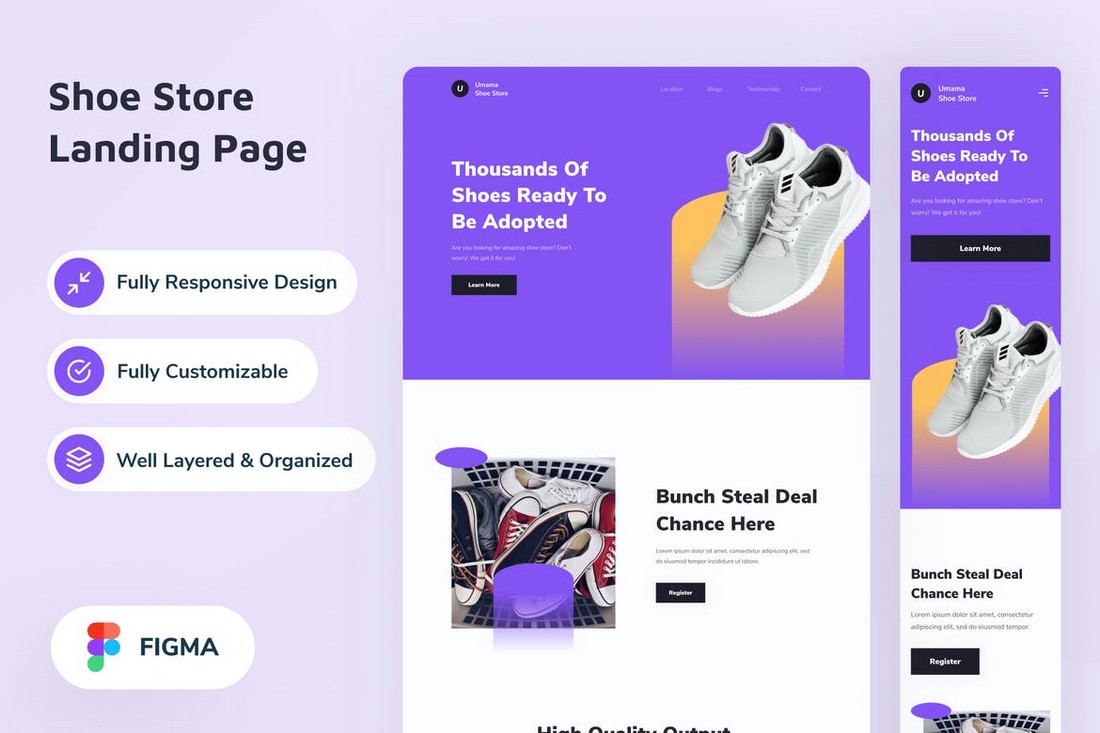 Even though it's titled Shoe Store, this Figma landing page template features a flexible design that you can easily customize to make websites for many different types of products. The template comes with organized layers and with responsive layouts. It includes mobile and desktop versions as well.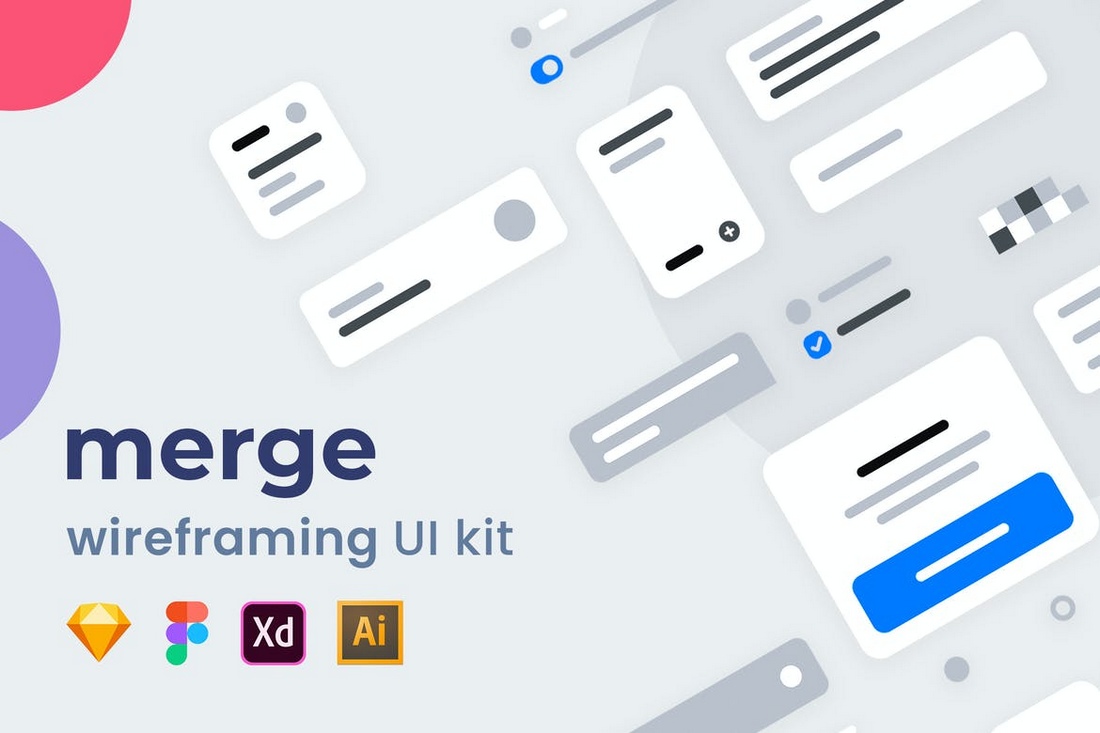 Merge is a complete wireframing kit for Figma that comes with all the components and elements you need to craft mobile and desktop user interfaces. There are more than 180 different wireframing elements included in this bundle along with 36 pre-made example templates. It includes Sketch, Figma, and Adobe XD files too.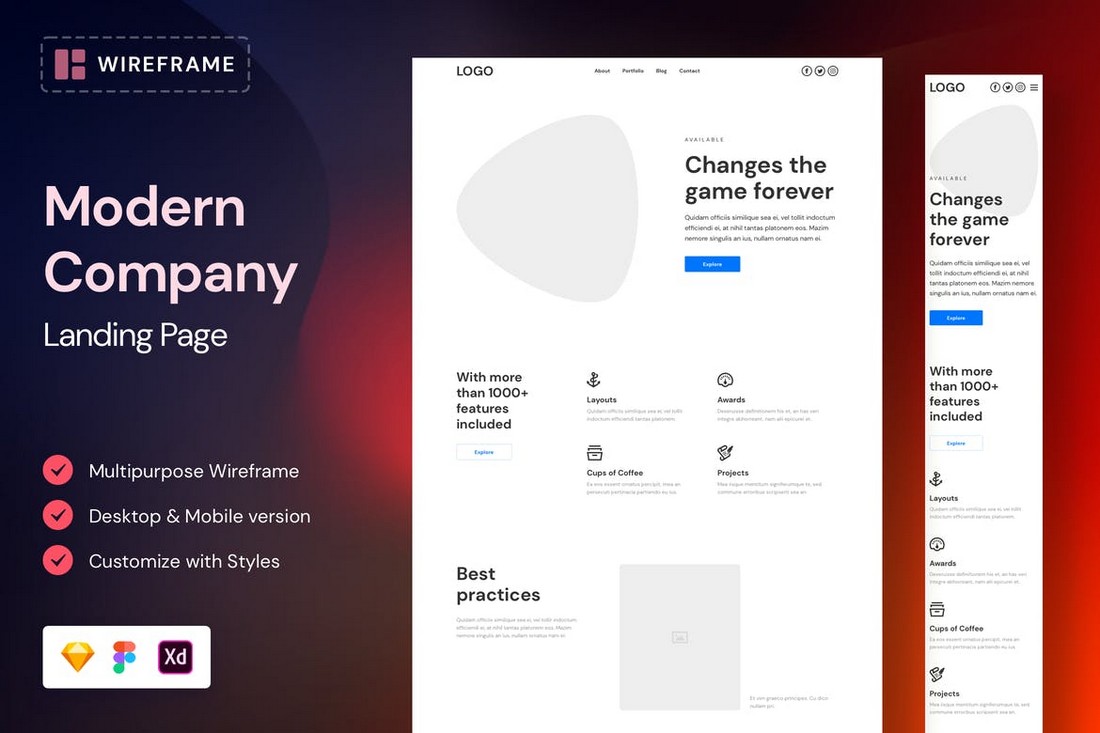 You can design a simple yet effective landing page for a modern business using this Figma website wireframe template. The clean and multipurpose design of this landing page wireframing kit makes it much more useful to web designers and developers. You can easily transform it to any type of company website you want.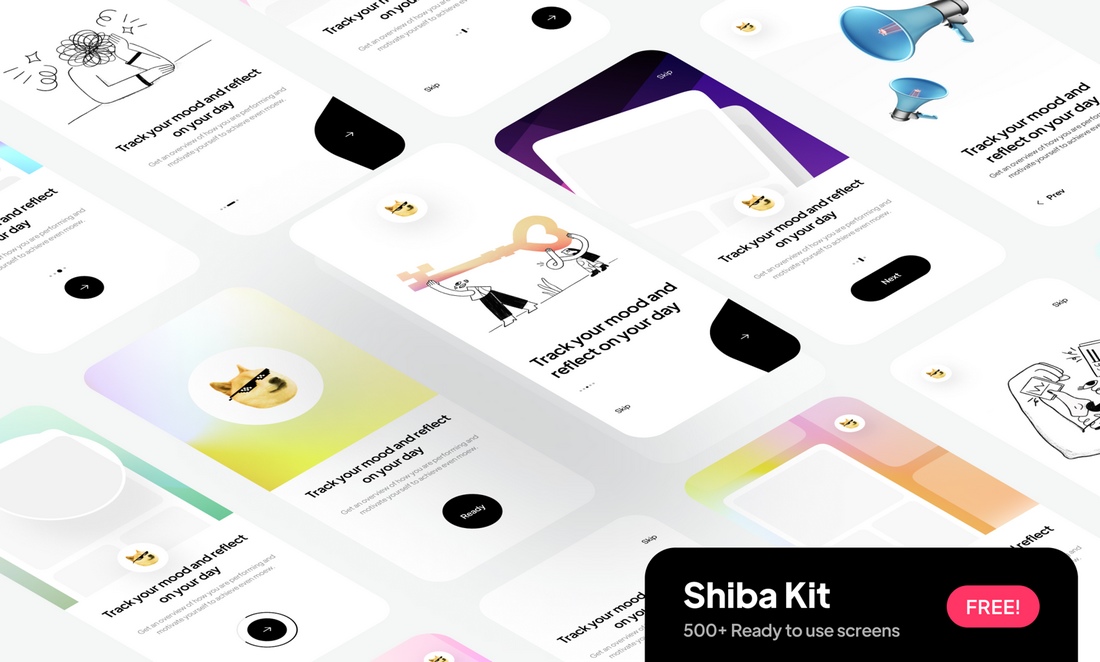 Shiba is a big bundle of onboarding screens for mobile apps. It includes more than 500 different onboarding screens with different designs. You can download them free of charge and customize them however you like.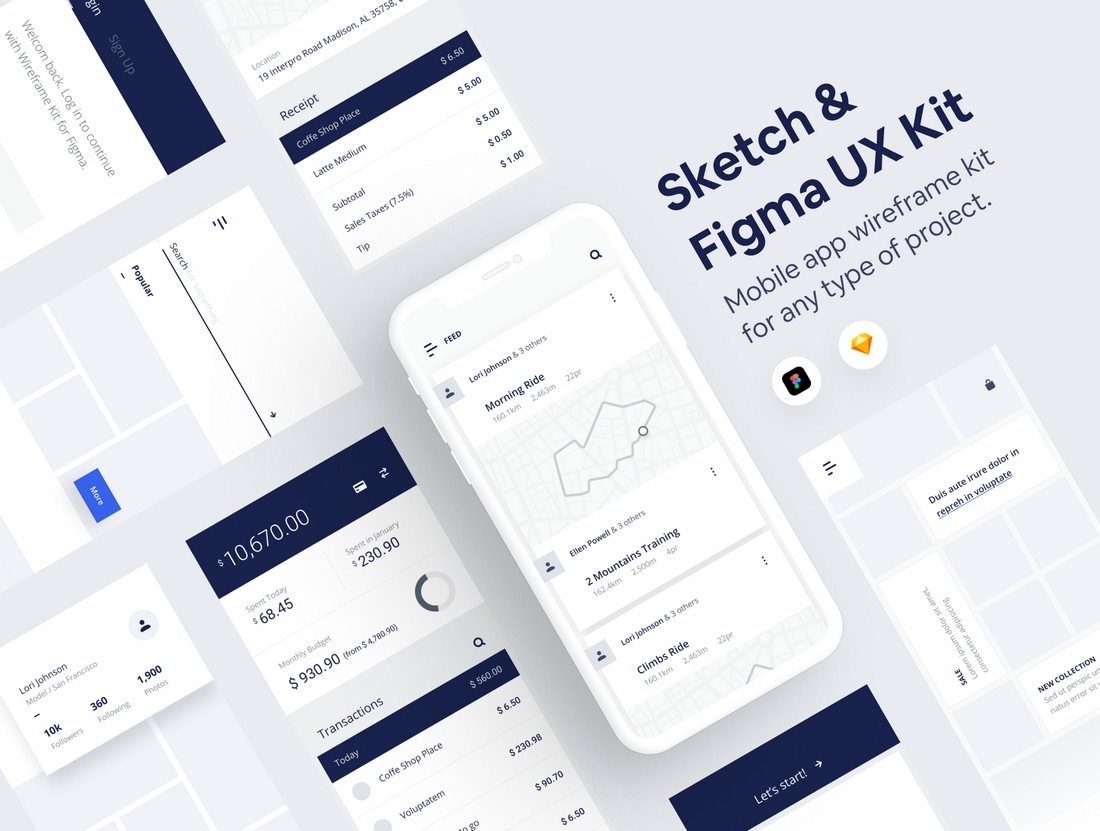 If you're looking for a quick and simple way to design mobile app interfaces, this wireframing kit will come in handy. It includes 7 app screens with fully customizable layouts, all free to download.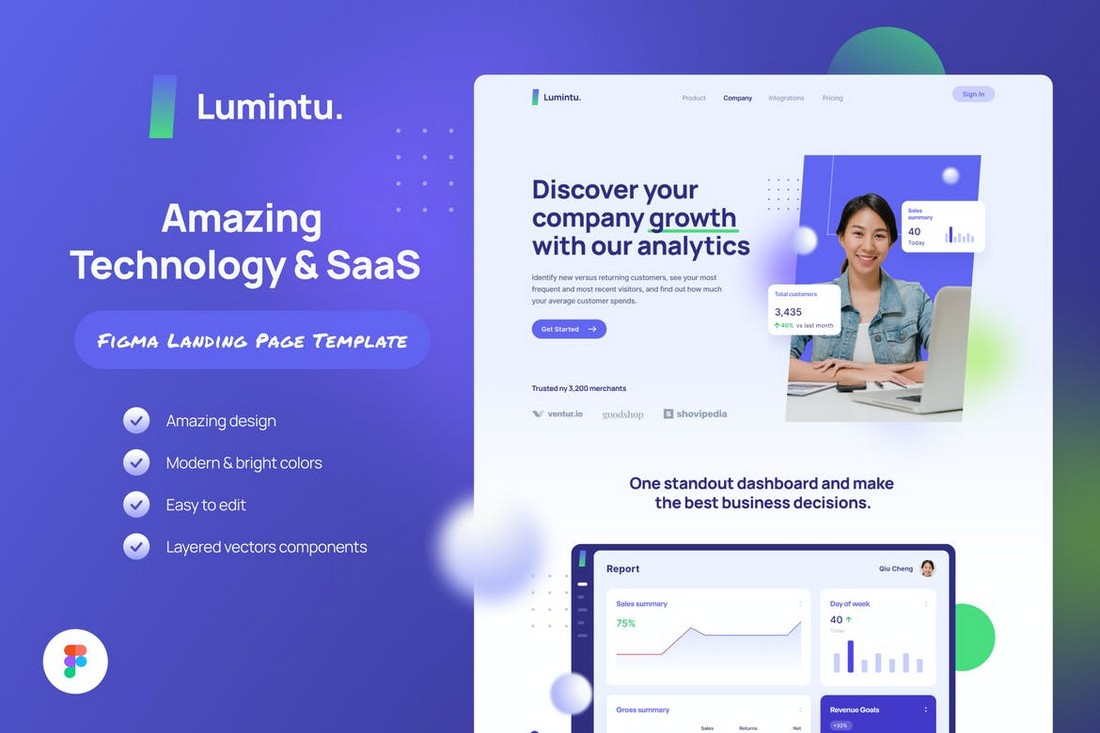 This is the perfect landing page template for designing websites for SaaS startups. The template is designed with technology startups and businesses in mind. It features a modern design with fully customizable elements. You can use it as it is or edit the layout using Figma to make unique landing page designs.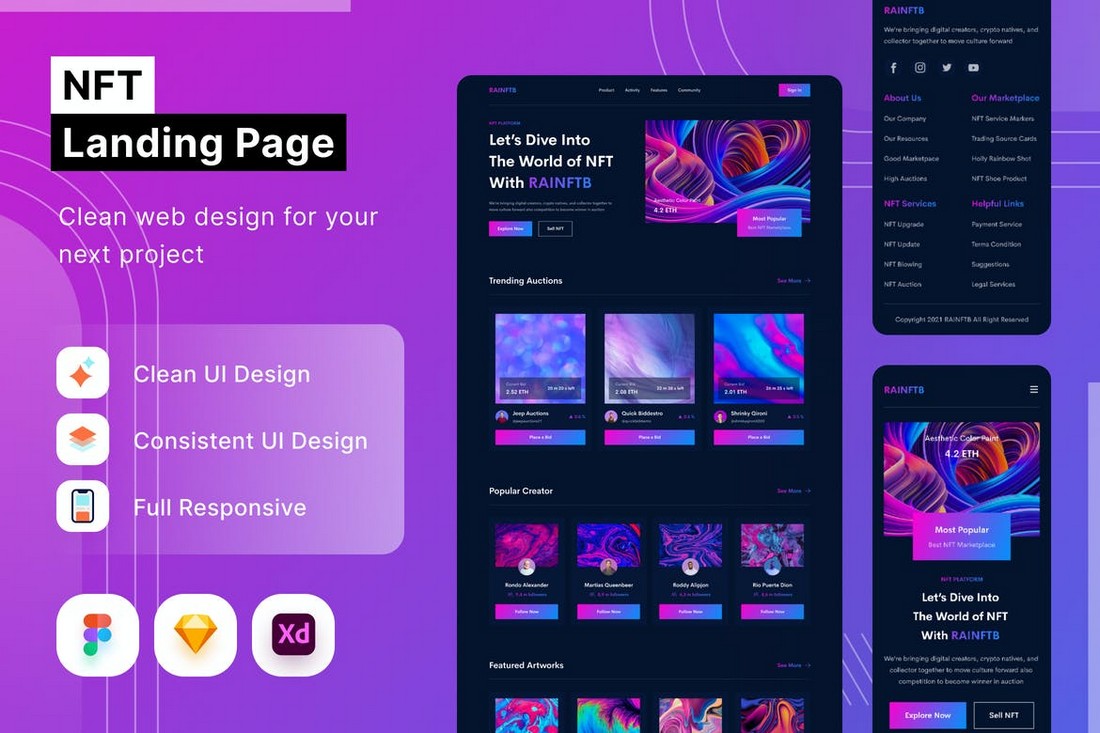 The buzz around NFTs is growing every day with more NFT-based businesses launching online. If you're working on a website for such a business, use this beautiful landing page template. It features a clean and dark design that highlights its content above all else. The template also comes in Adobe XD and Sketch formats.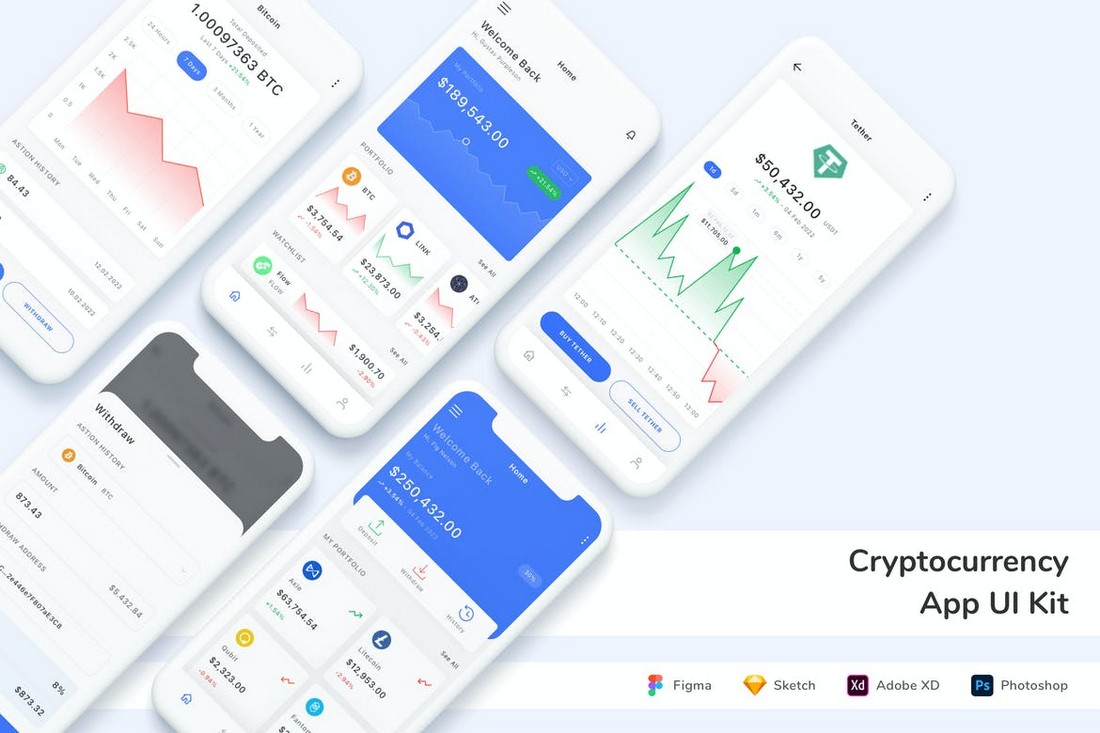 With this mobile app UI kit, you can design user interfaces for various cryptocurrency-themed apps. It includes easily customizable UI elements and components so you can use these designs for various app design projects. The templates can be customized using Sketch, Adobe XD, and Photoshop as well.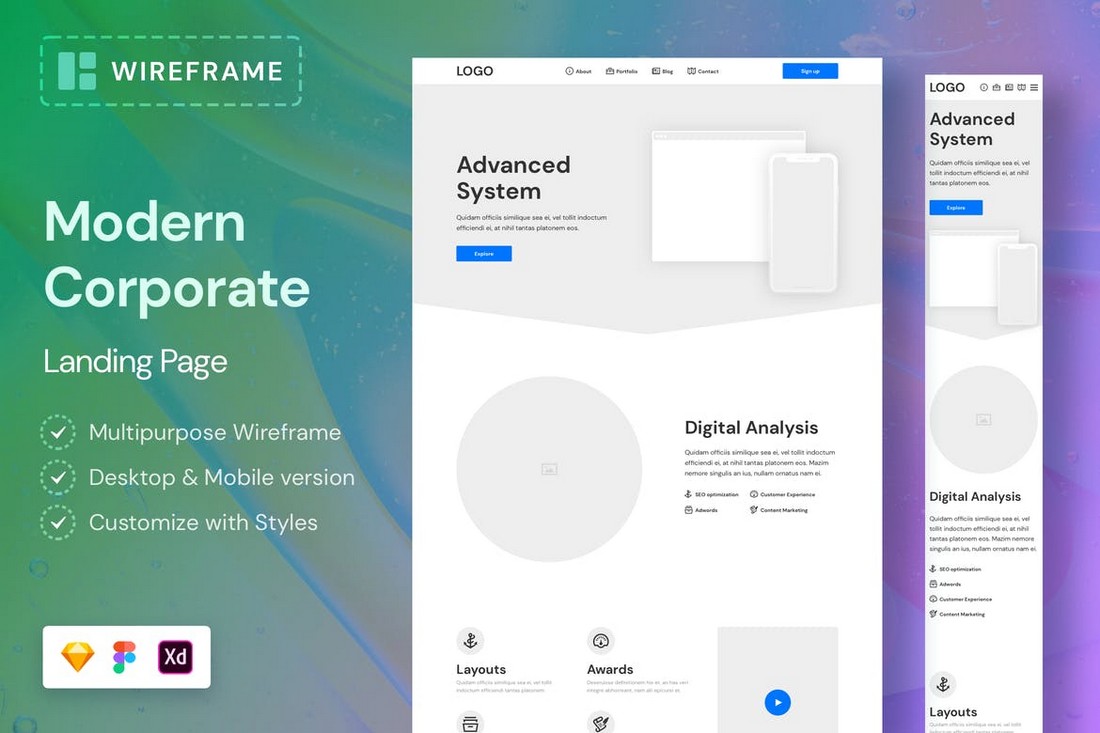 Design modern and professional landing page websites for corporate companies using this wireframing kit for Figma. This template kit features a complete website design for corporate websites. All you have to do is download the wireframe and customize it in Figma to turn this wireframe into an effective website.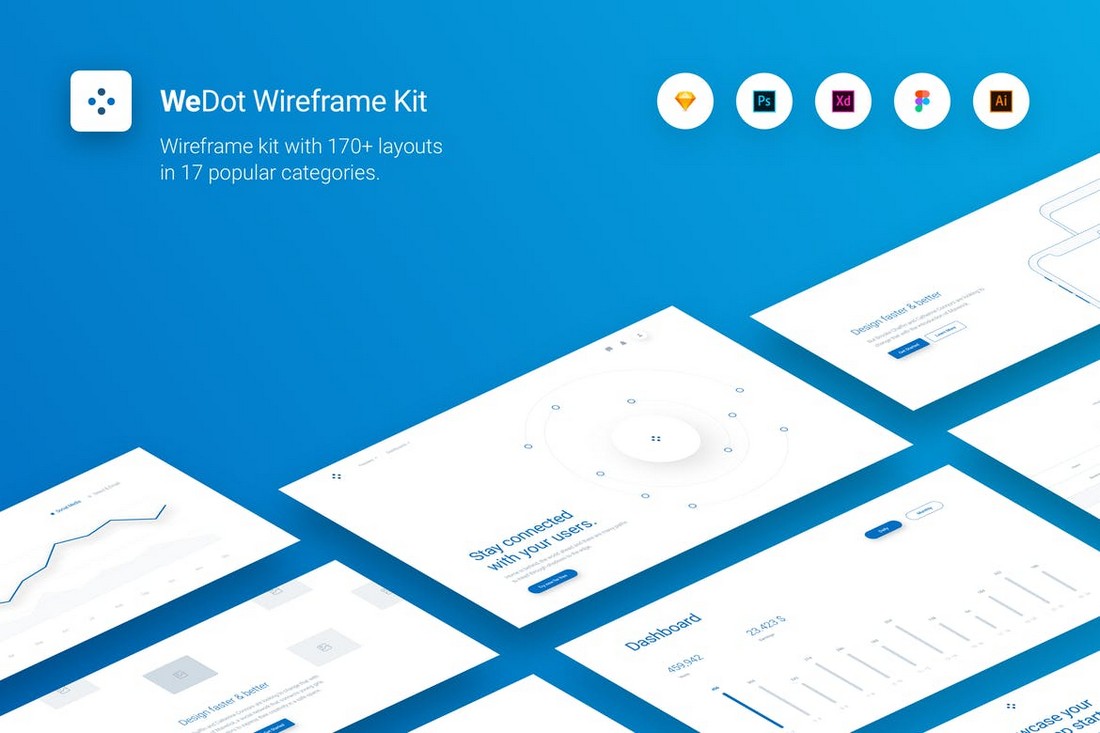 WeDot is a landing page wireframing kit you can use to design desktop landing pages and even mobile app interfaces. The bundle includes more than 170 different layouts in 17 different categories. It uses the Bootstrap framework and free fonts from Google Fonts. They are compatible with Sketch and Adobe XD as well.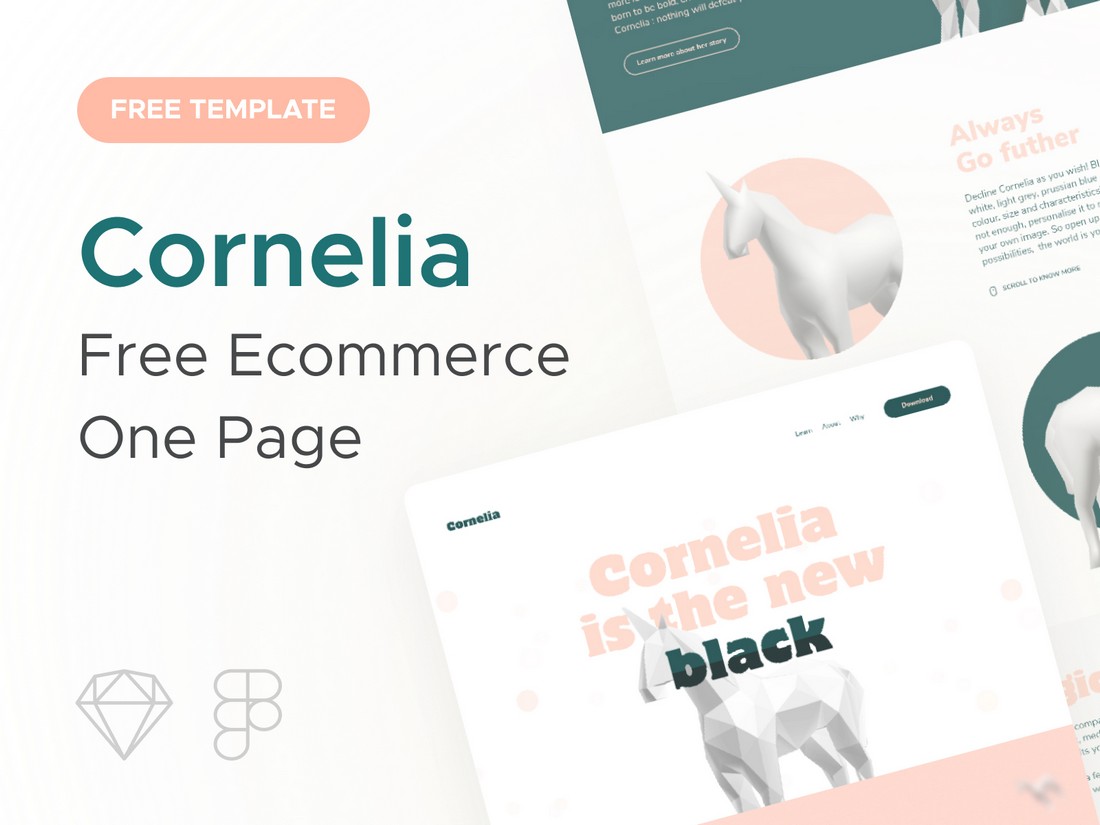 Cornelia is a beautiful one-page landing page template that features a modern design. It's designed with eCommerce stores and businesses in mind. You can download it for free to experiment with different landing page design styles.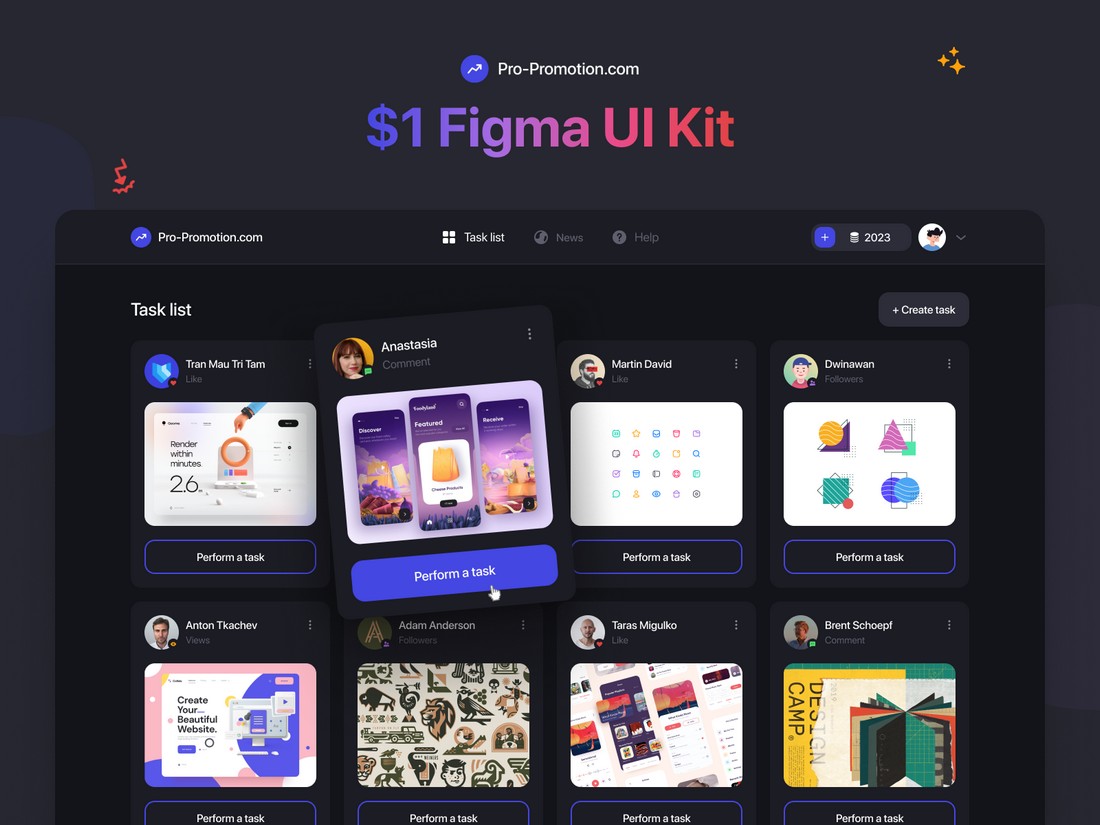 Be sure to grab this free Figma template kit for designing premium-quality user interfaces without effort. It includes 30 page layouts in dark and light color themes. They are free for commercial use as well.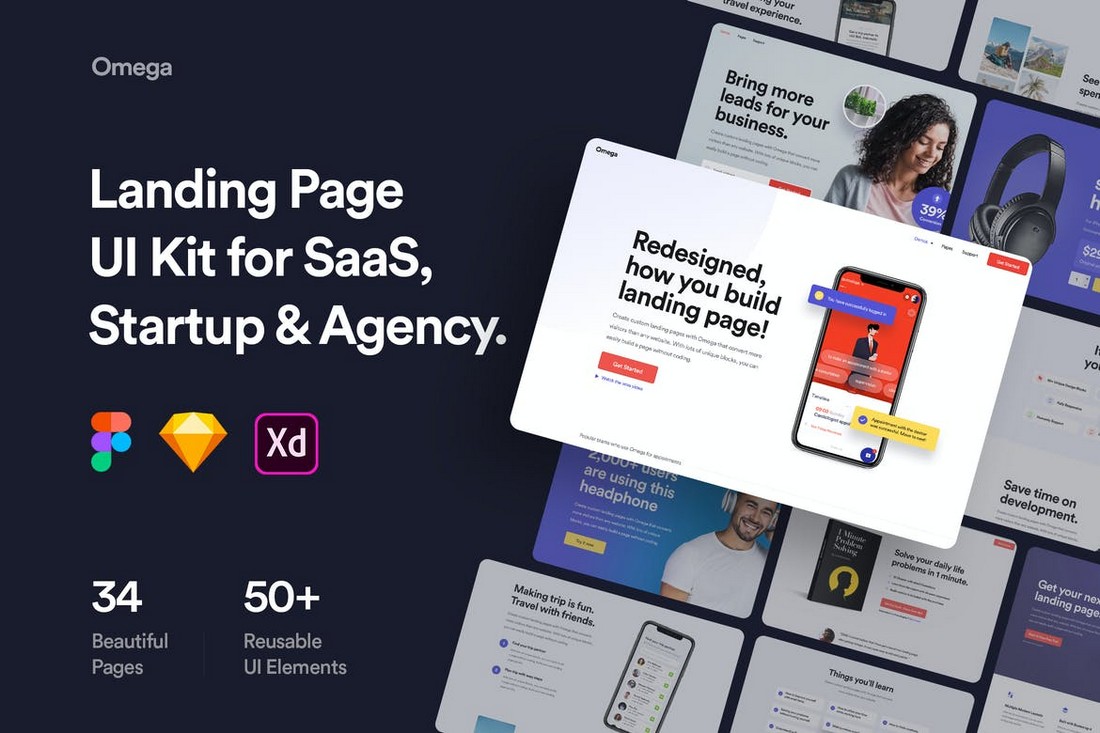 Omega is a huge bundle of landing page templates that comes with 34 page designs and 7 complete landing page layouts. With this UI Kit, you can design landing pages and websites for all kinds of SaaS products, software, and apps. Of course, they can be easily customized to make websites for other businesses as well.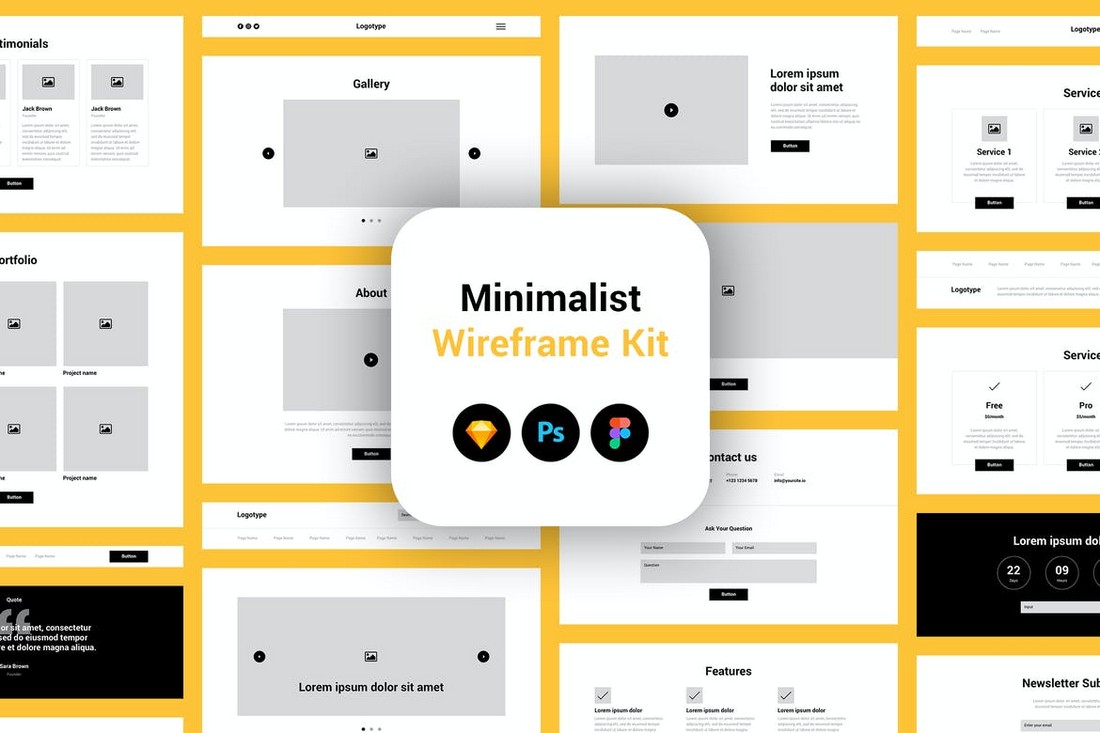 A unique wireframing kit that comes with simple, clean, and minimal component designs. This kit is great for designing everything from basic website structures to sophisticated landing pages. It includes 32 multipurpose components that you can also customize to your preference.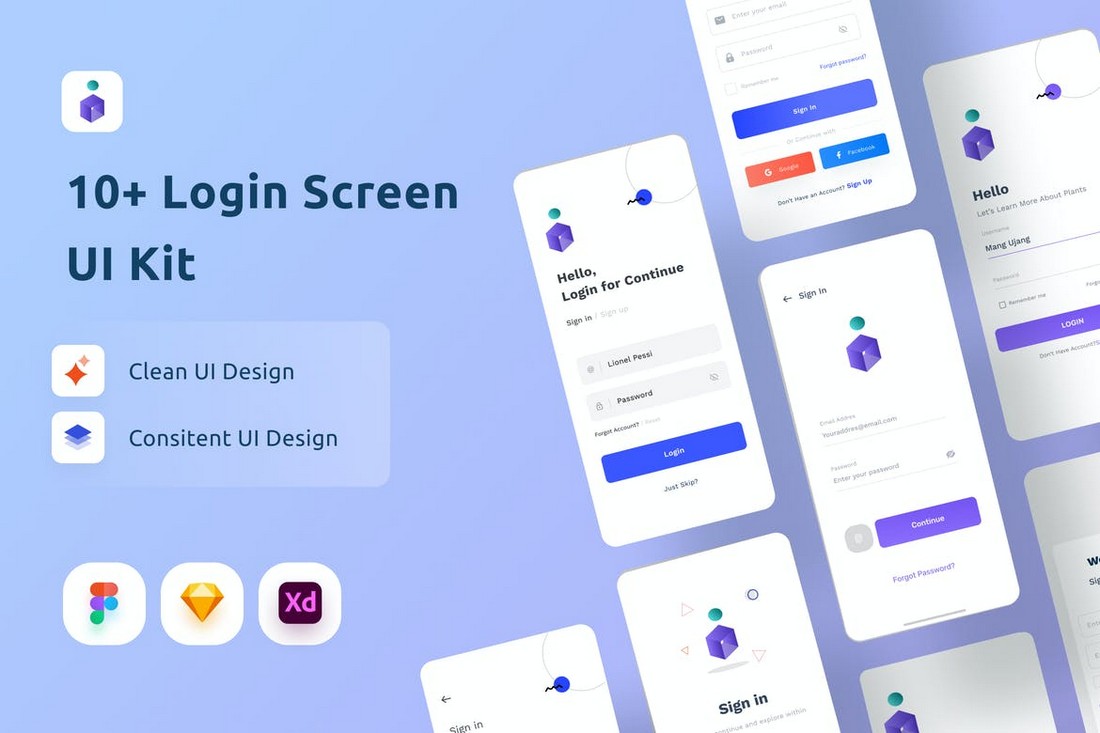 Designing an effective login screen for an app takes careful planning and hours of hard work. But, with this Figma template bundle, you can design the perfect login screen without effort. It includes 10 different login screen designs with attractive designs. You can edit them using Sketch and Adobe XD as well.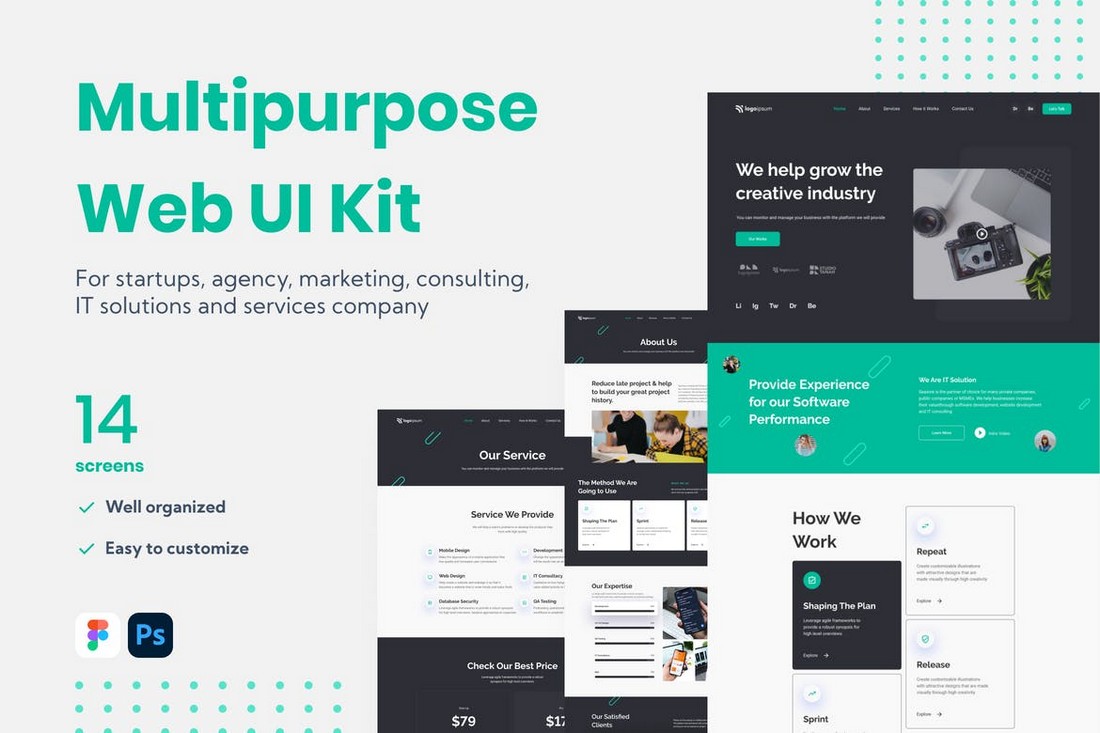 This is a bundle of landing page templates that includes 14 page layouts, including 2 homepage designs. You can use it to design product landing pages as well as complete website designs. All of the components in each template are fully customizable and they come in both Figma and Photoshop formats.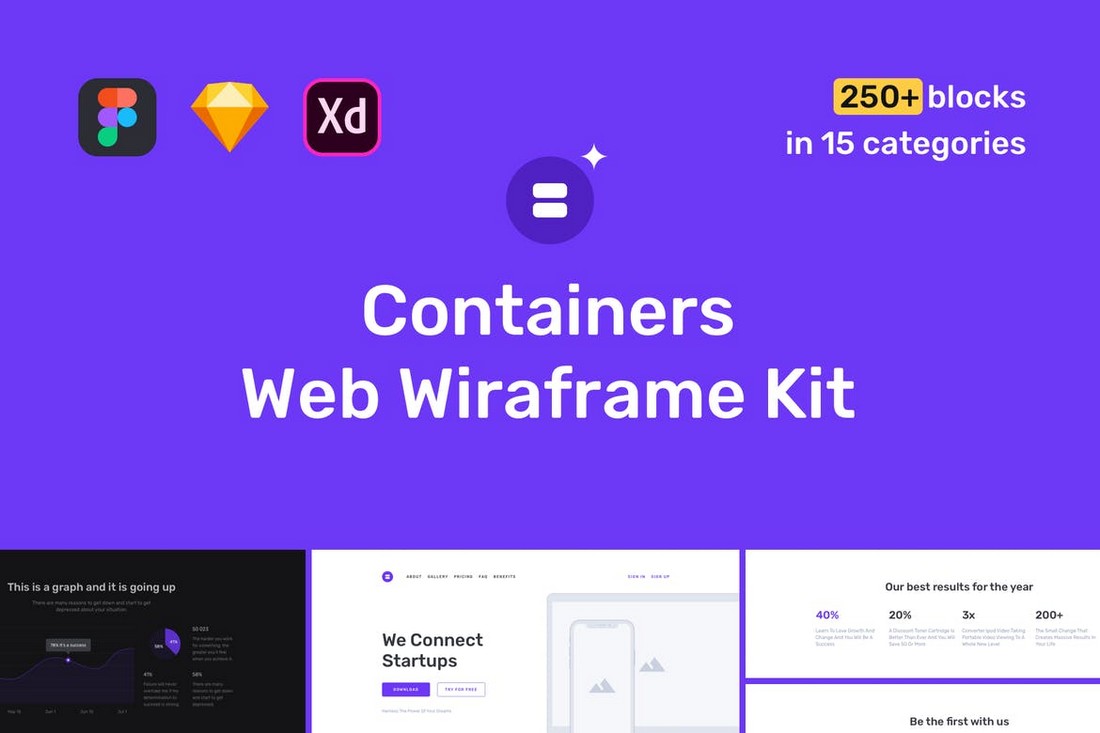 Another professional wireframing kit for designing websites and landing pages. This Figma template kit features more than 250 different content blocks and components that are available under 15 categories. It has everything you need to wireframe any type of website in Figma.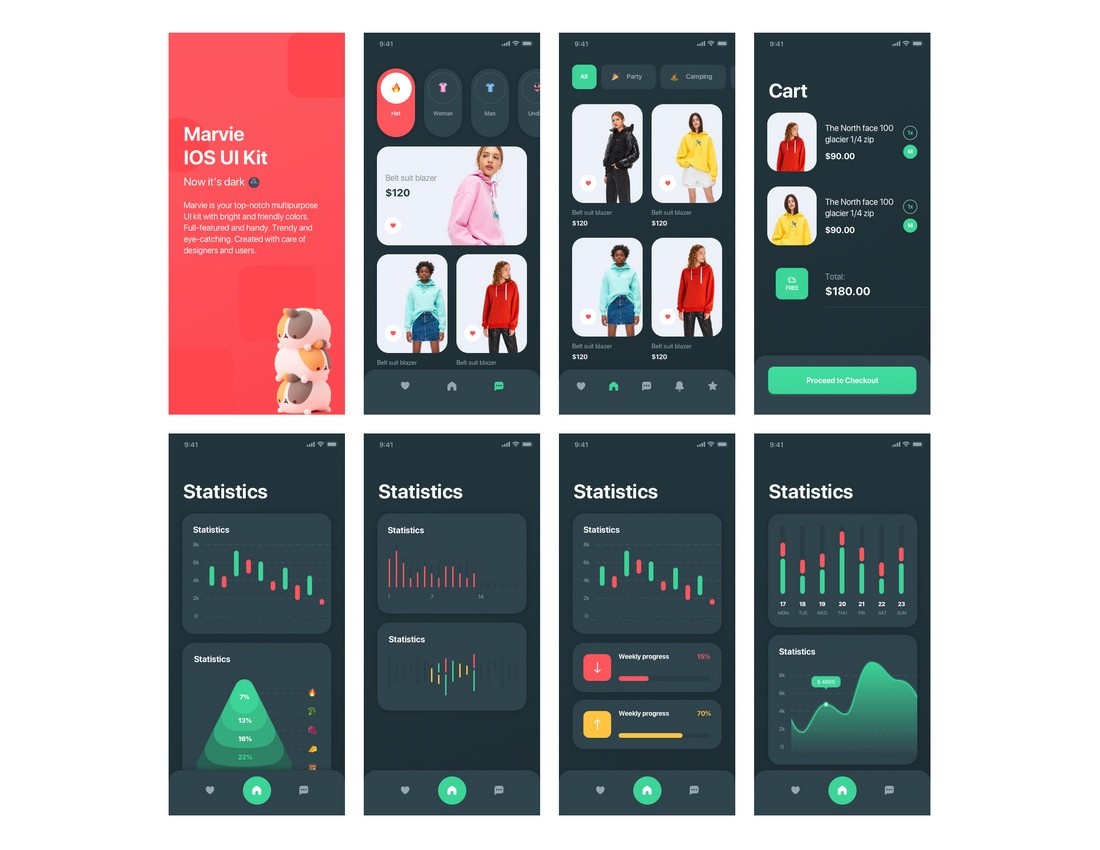 Marvie is a huge iOS app UI kit for Figma. It comes with more than 30 different app screens for designing modern and stylish user interfaces. Each screen can be scaled and customized to your preference as well.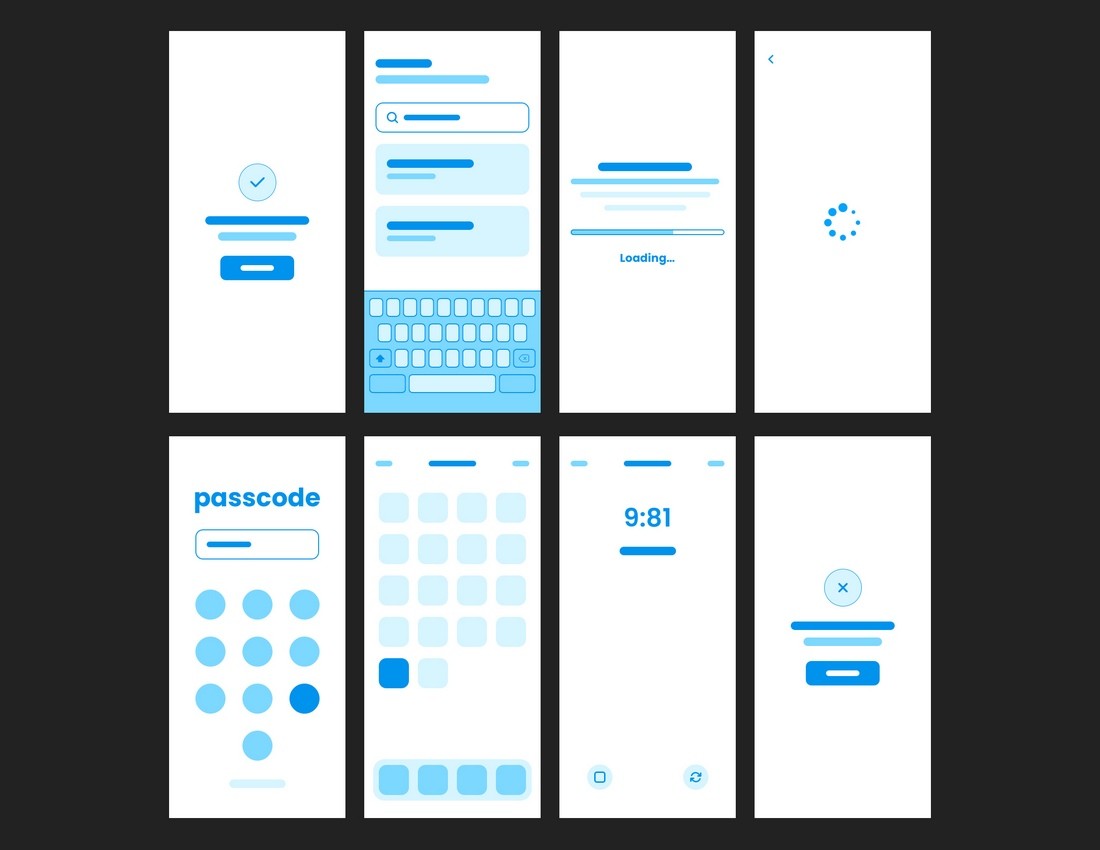 With this simple and minimal wireframing kit, you can design modern mobile app layouts for various types of projects. There are more than 150 screens featuring over 250 different components in this bundle. It's free to download!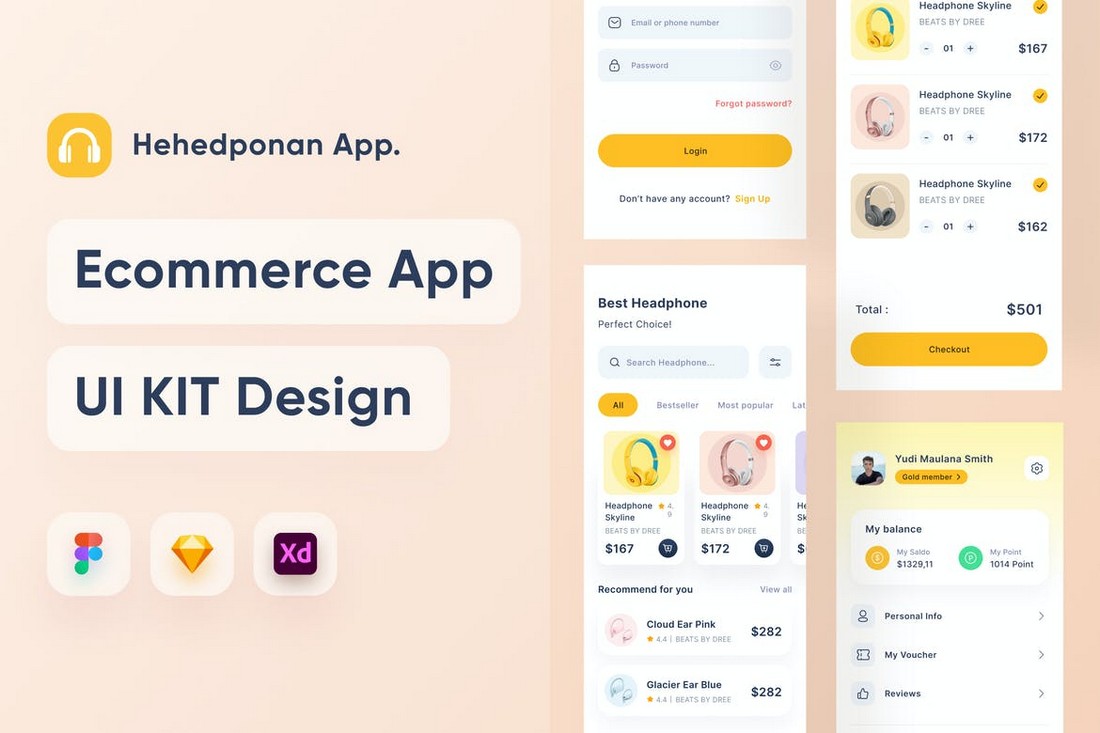 If you're working on a mobile app design for an online store, this Figma UI kit will help you craft most screens of your eCommerce app with ease. It comes with multiple screens, including a shopping cart UI design, that you can fully customize using Figma, Sketch, and Adobe XD.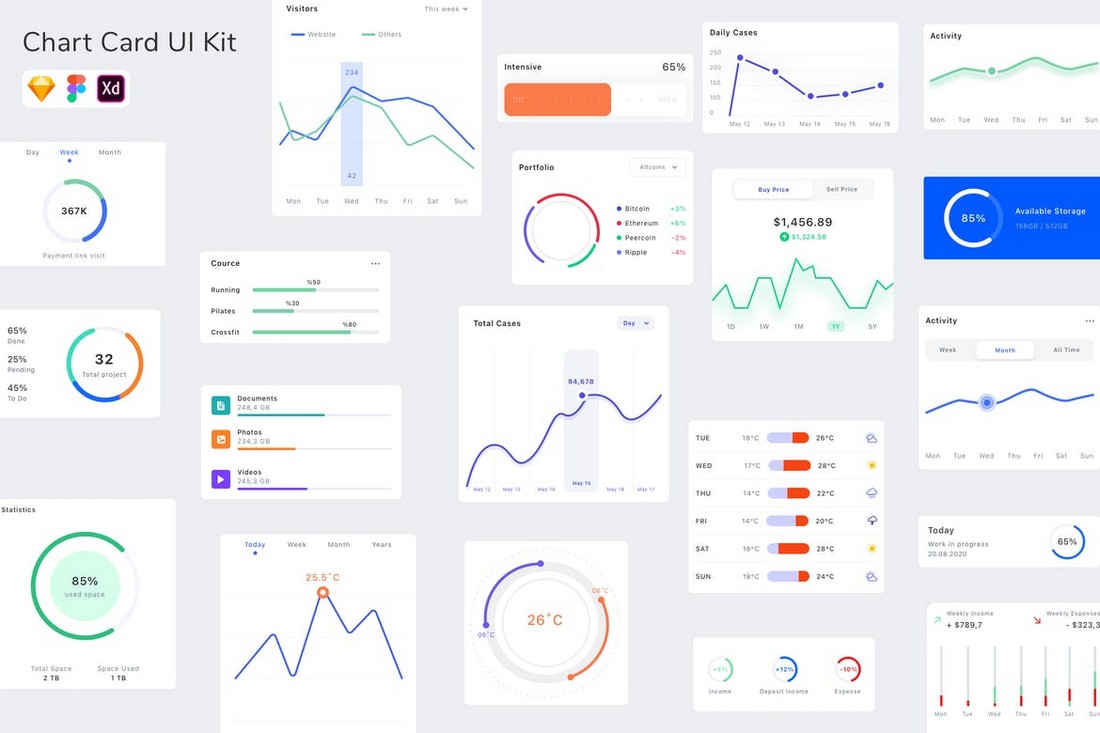 This is a very useful bundle of templates that includes various styles of chart cards you can use in your Figma UI design projects. These will surely come in handy when designing user interfaces for web apps and dashboards. They are compatible with Figma, Sketch, and Adobe XD.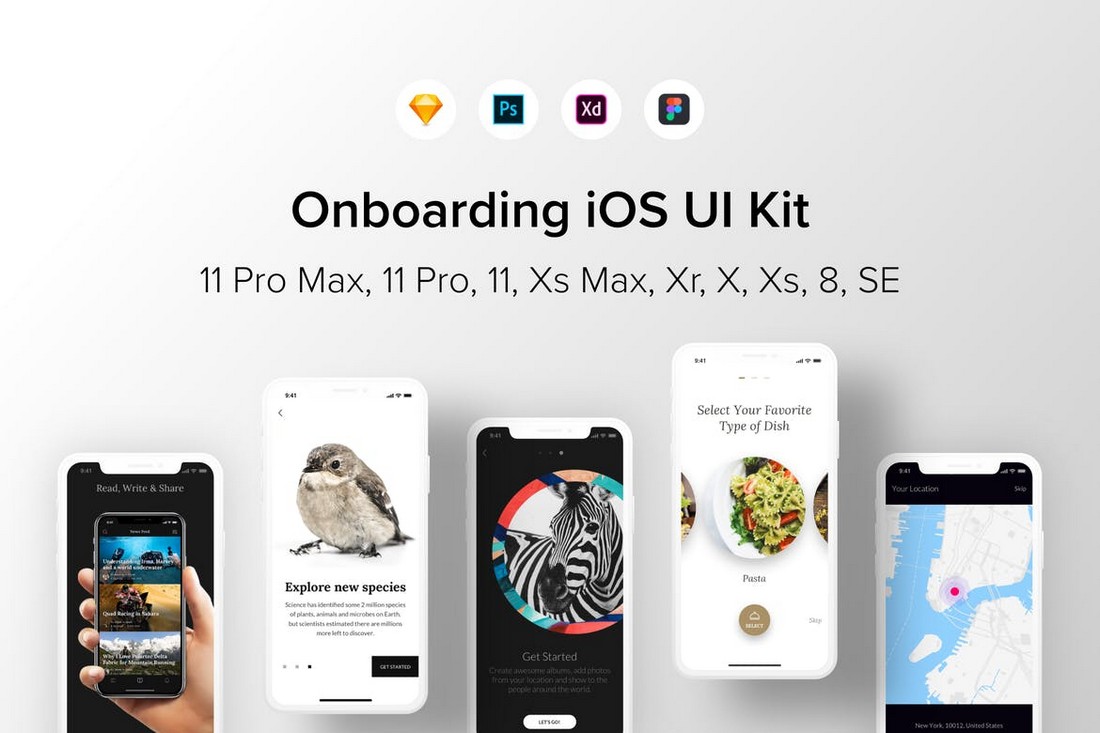 With this Figma template kit, you can design beautiful onboarding screens for various mobile apps. There are 6 unique onboarding screens in this bundle that is designed with iPhone devices in mind. You can easily customize them to your preference as well.