38+ Best Figma Templates for Pro Design Work 2023
Figma is one of the most popular tools used by both professionals and new designers to create functional, high quality user interfaces for all kinds of web and application based projects. But as with any design software, trying to turn your brilliant ideas into a physical reality from scratch using this somewhat complex program can be pretty overwhelming! That's where these handy templates come in.
We've sourced a diverse range of Figma templates from a variety of design hubs offering both free and premium resources for designers of all levels to use as a base for their next user interface kit. Featuring templates that can be used for any project, from mobile apps to websites, we're sure you'll find a template that's perfect for your needs.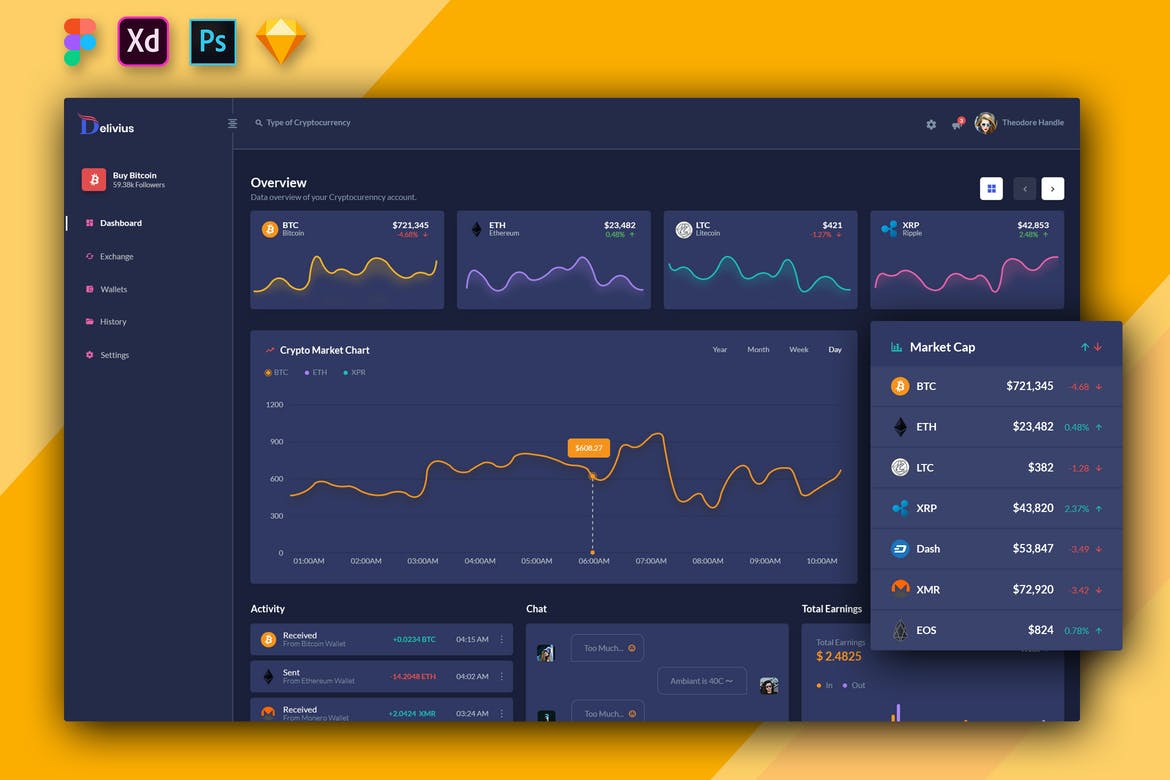 Here we have Delivius, a super professional-looking template that's been purpose-built for use as a cryptocurrency admin dashboard design tool, but can be adapted to suit any kind of financial business. It offers well-organized vector layers for easily customizable and high-quality results.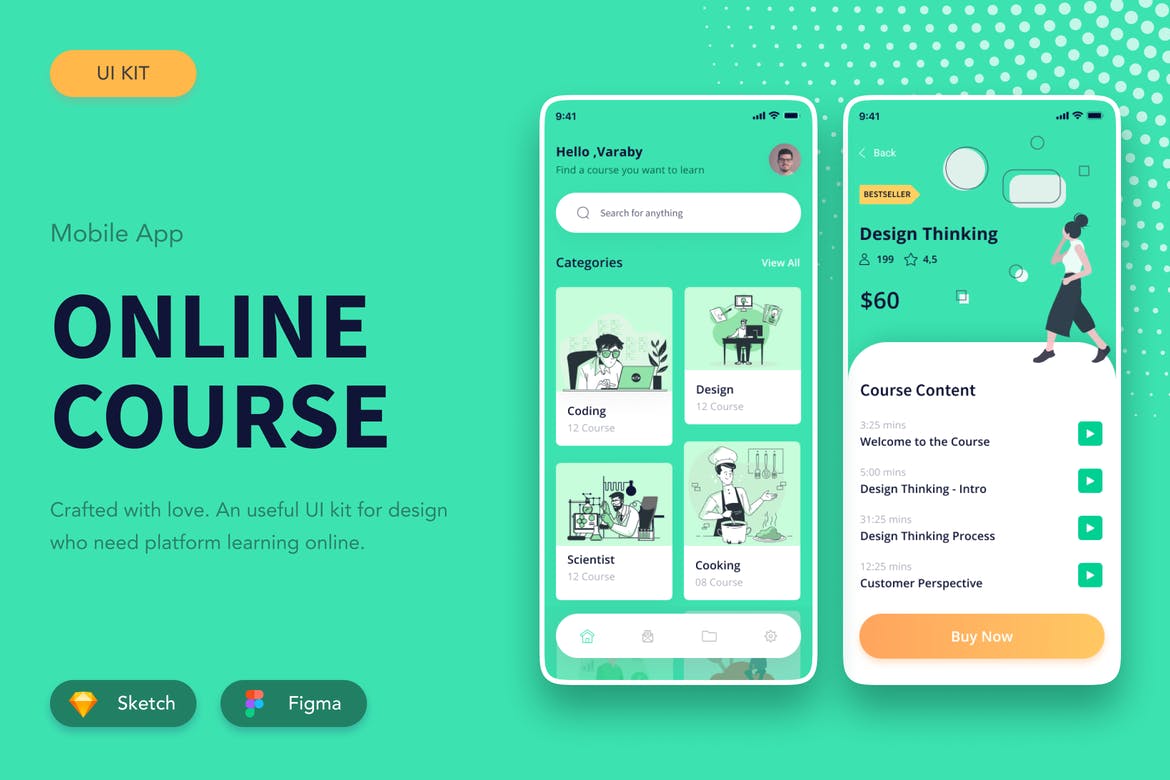 Next up, we have a clean, modern user interface design kit for Figma that's perfect for creating an online school system platform. It comes with scalable vector graphics and free fonts, a wide range of components for you to mix and match, and a sleek, text-based design that's easy to customize.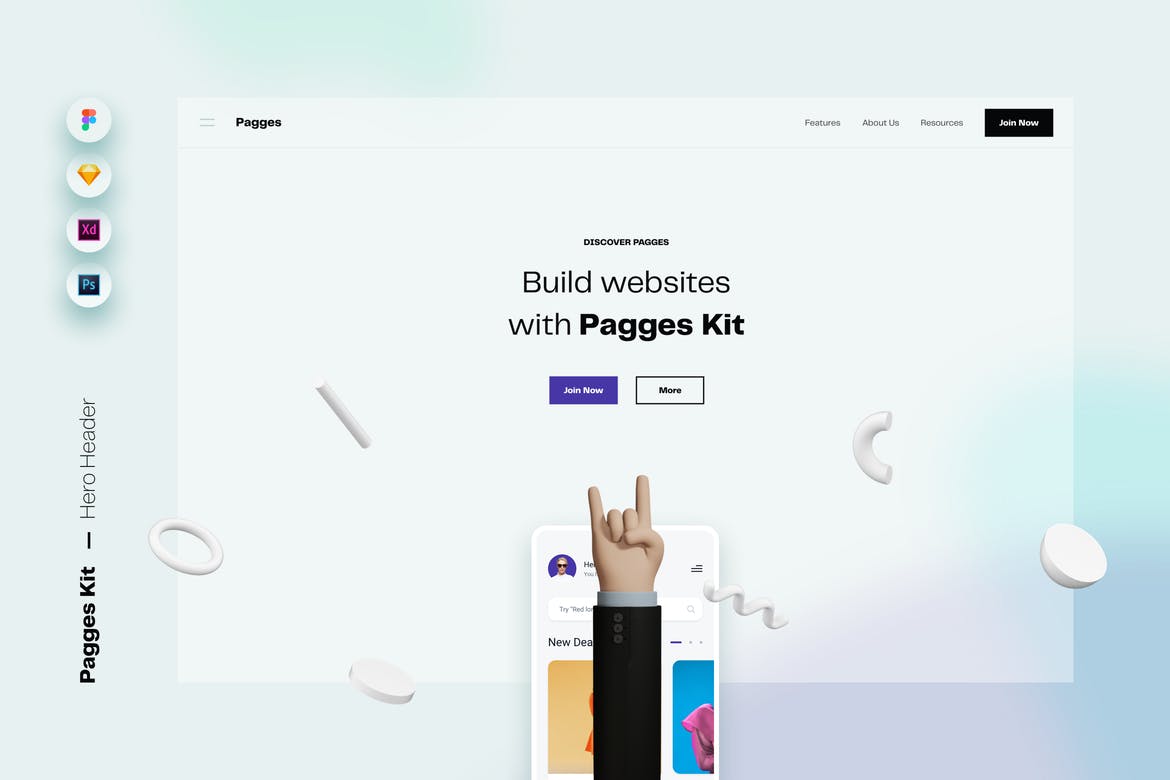 Pagges is a hero header web user interface kit for Figma that can be used for virtually any kind of website and features a stylish, modern design, free fonts, high quality vector graphics, and fully layered elements for easy customization. It's also compatible with Photoshop, Sketch, and Adobe XD.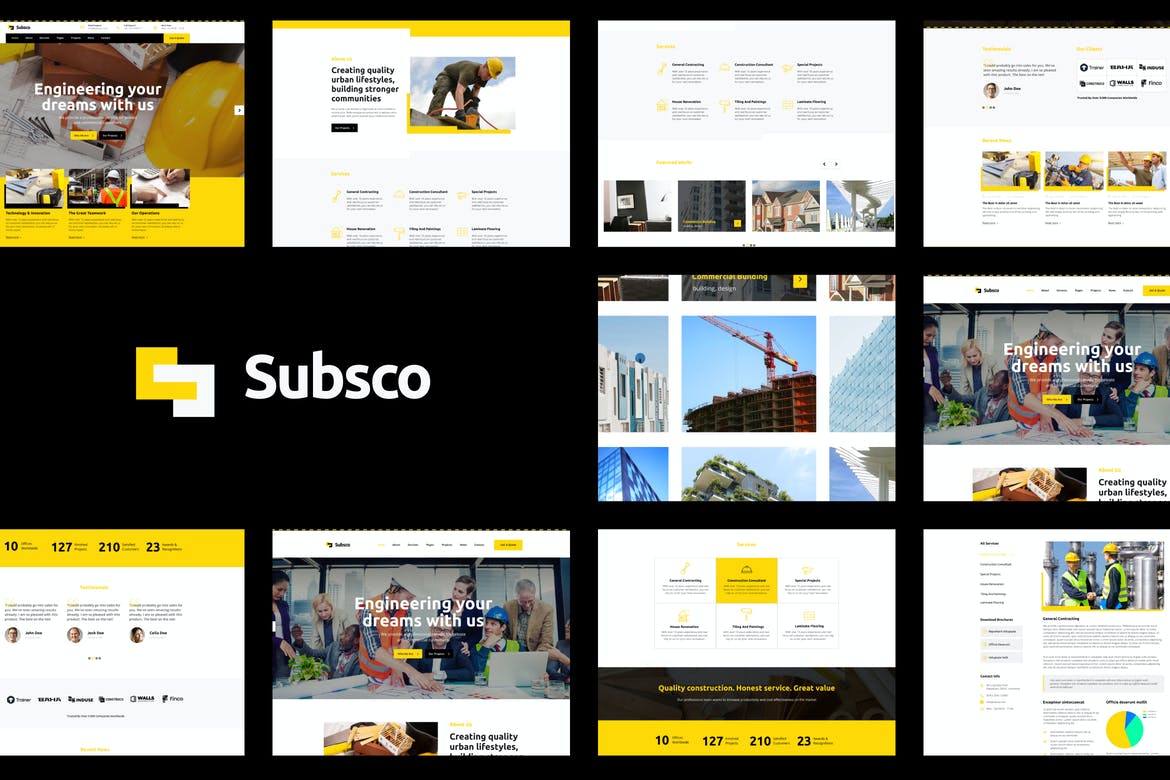 If you're designing a website for a construction or building company, the Subsco Figma user interface template will make your job much easier! It has a well-organized, modern design that's ideal for showcasing projects and services offered, and is fully responsive on all major handheld devices.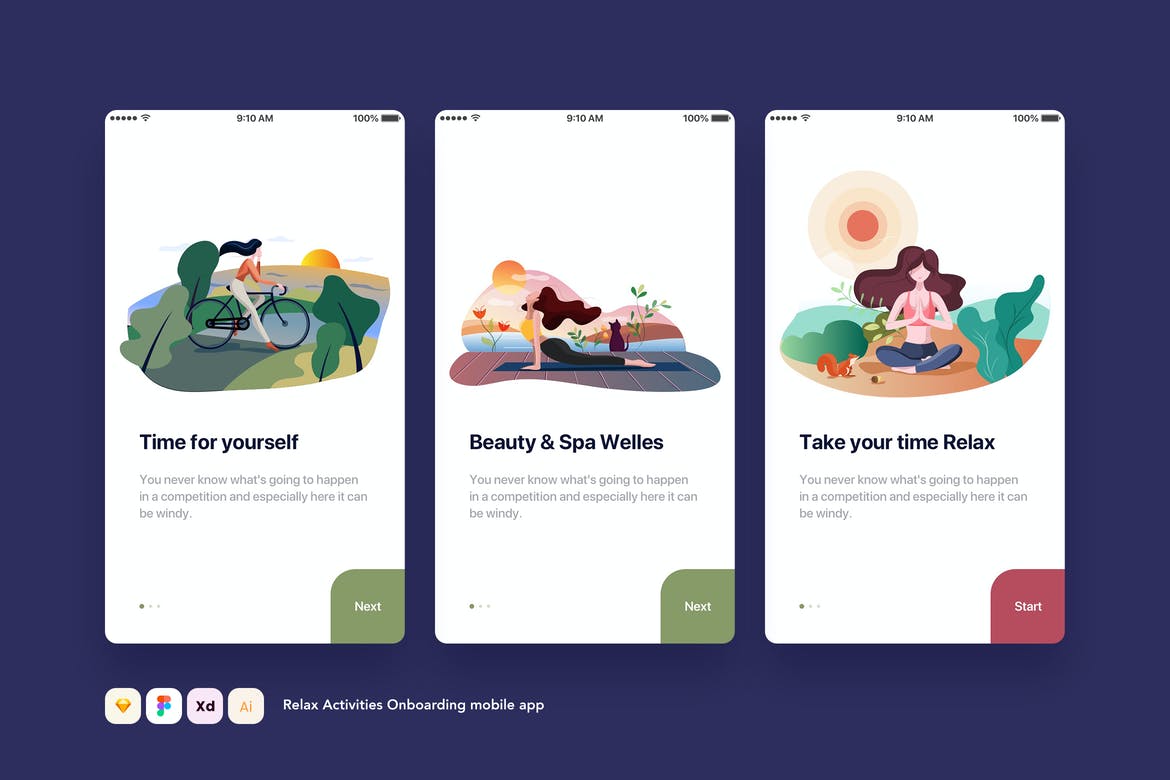 Next up is a series of onboarding screens for a mobile app that's been purposefully designed for use by a health and wellness business, such as a day spa, recreation center, or meditation app. It features clean, unique layouts with eye-catching graphics, and is completely scalable according to your requirements.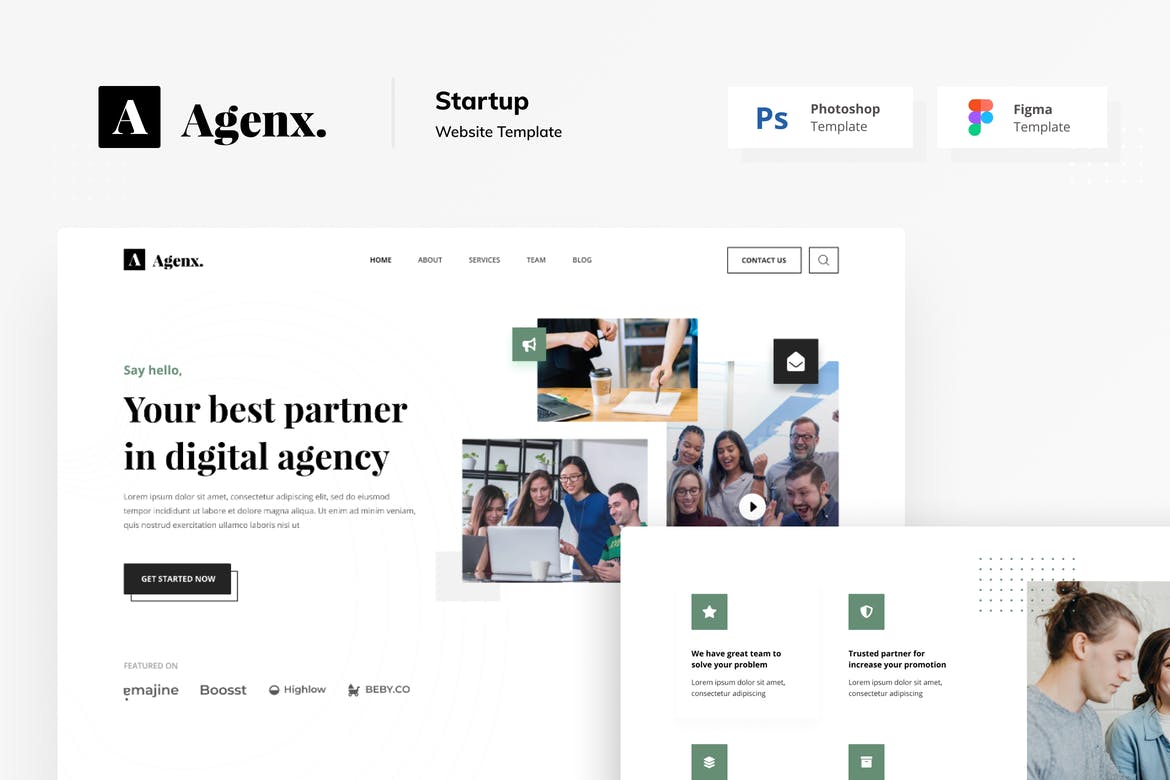 The next in our lineup of Figma templates is Agenx, a brilliant modern website user interface design that's perfect for a startup company or young corporate brand, particularly in the technology and communication industries. It includes six unique screen layouts that can easily be edited in both Figma and Adobe Photoshop.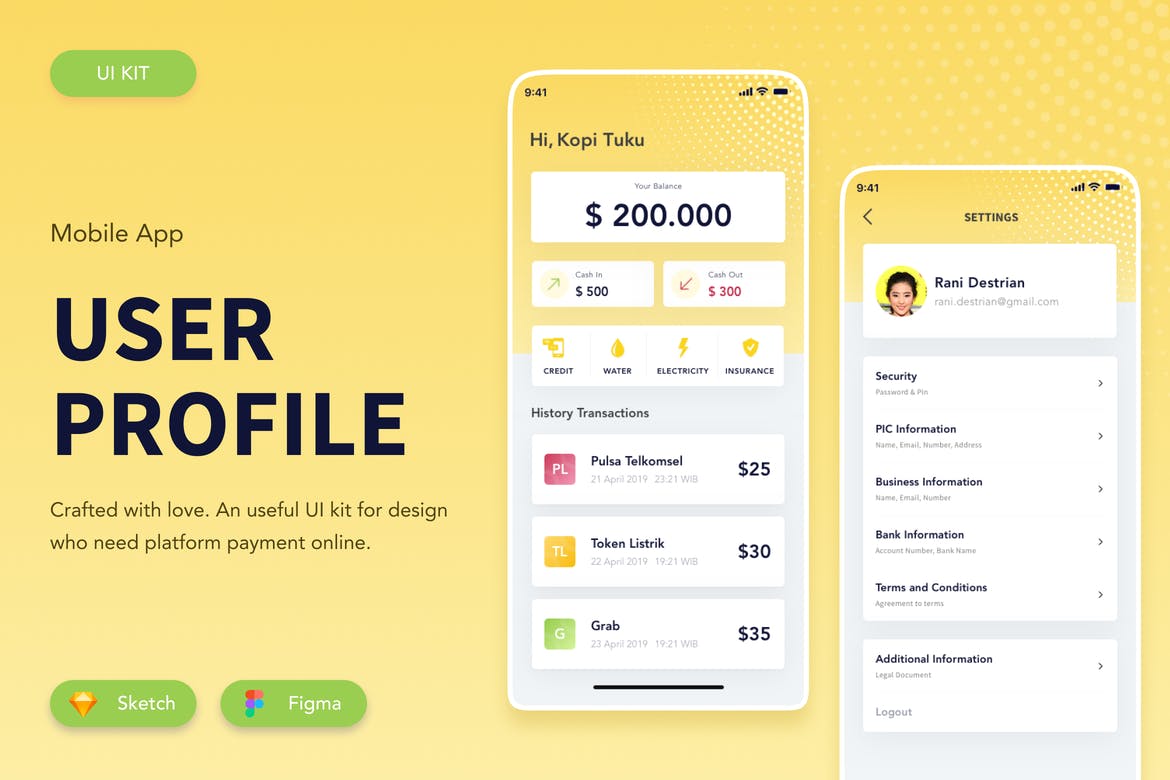 If you're creating a finance-themed mobile app that requires a professional-looking and user-friendly profile function, this Figma template will make your job a whole lot easier. It features a wide range of components and a sleek, modern design with fully scalable vector graphic elements.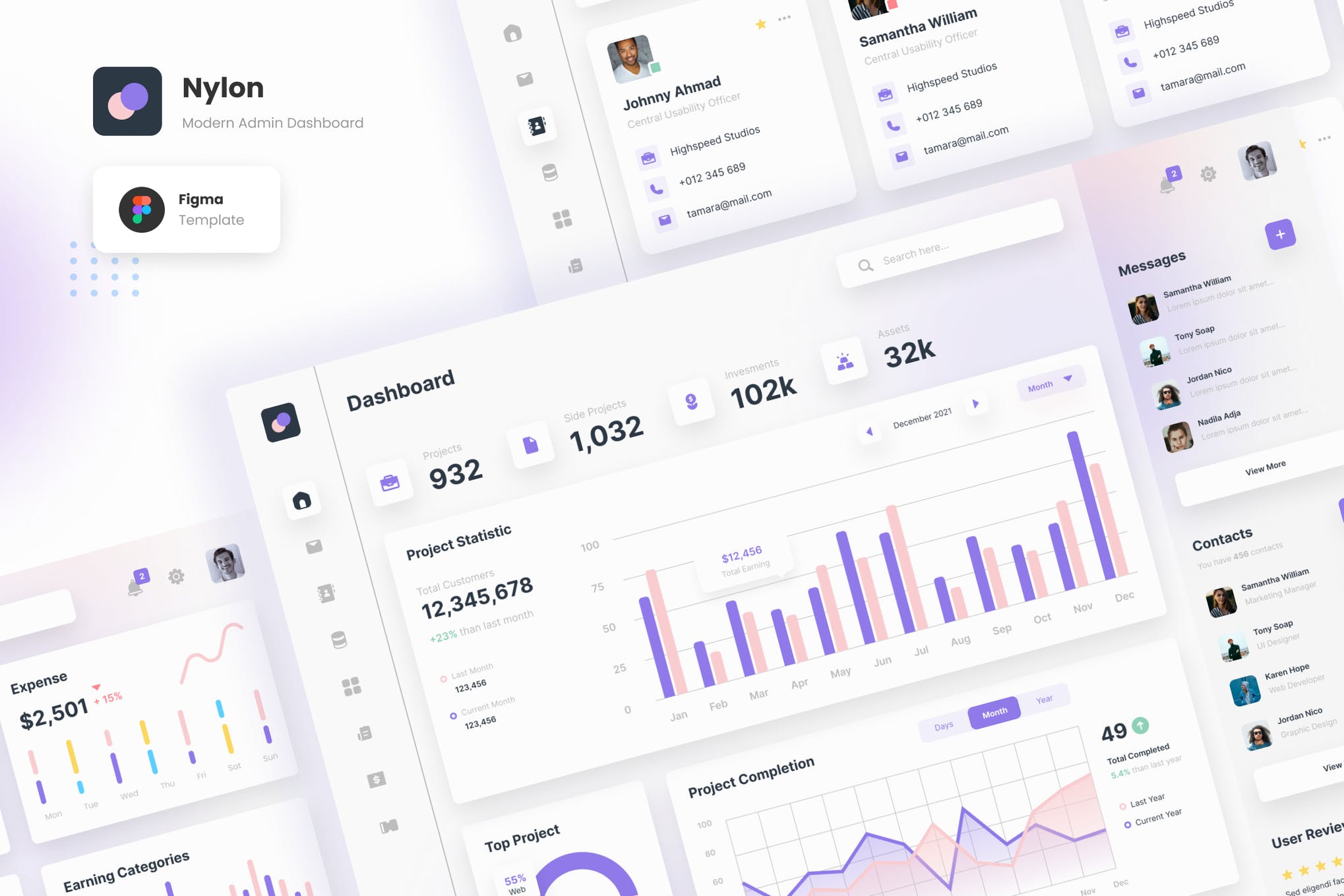 Nylon is a modern admin dashboard that provides you with an user-friendly interface, light and dark color modes, adjustable pages, and so much more. Everything from the color, text, to images can be customized using Figma in just a few easy clicks.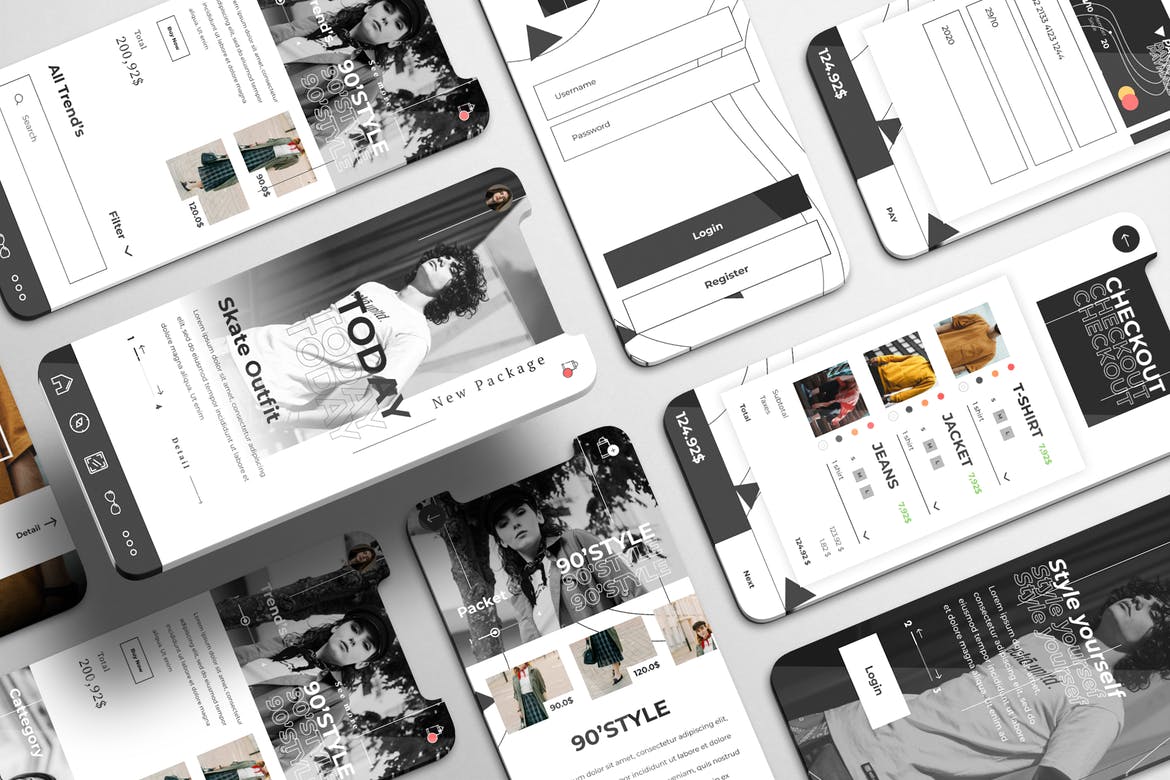 The Dolce user interface kit for Figma is perfect for fashion or beauty online stores or other e-commerce platforms, and is specifically designed for iOS devices including the iPhone 11 Pro Max! It's fully customizable and comes with scalable vector graphics and free fonts.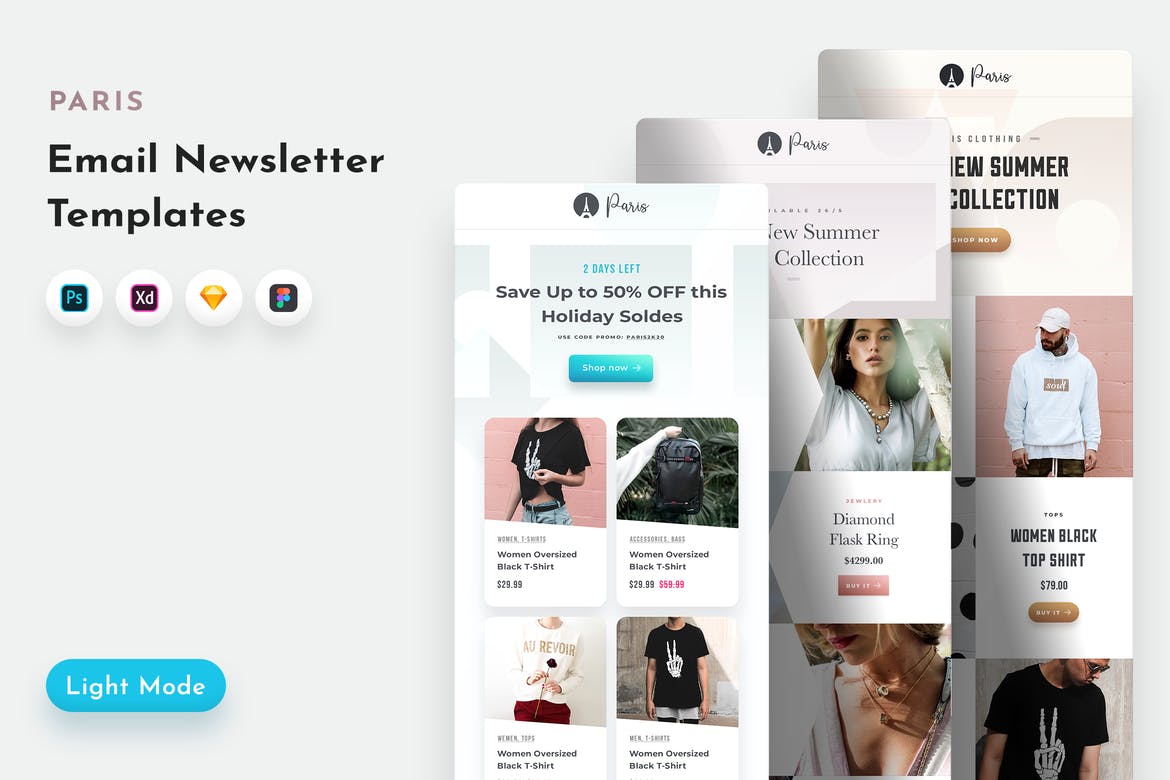 Newsletters are a brilliant way to connect with your customer base, but they can be time-consuming to put together – that is, unless you have an amazing premade template to do all the tricky work for you! This email newsletter template comes with 15 unique layouts, all of which can be fully customized.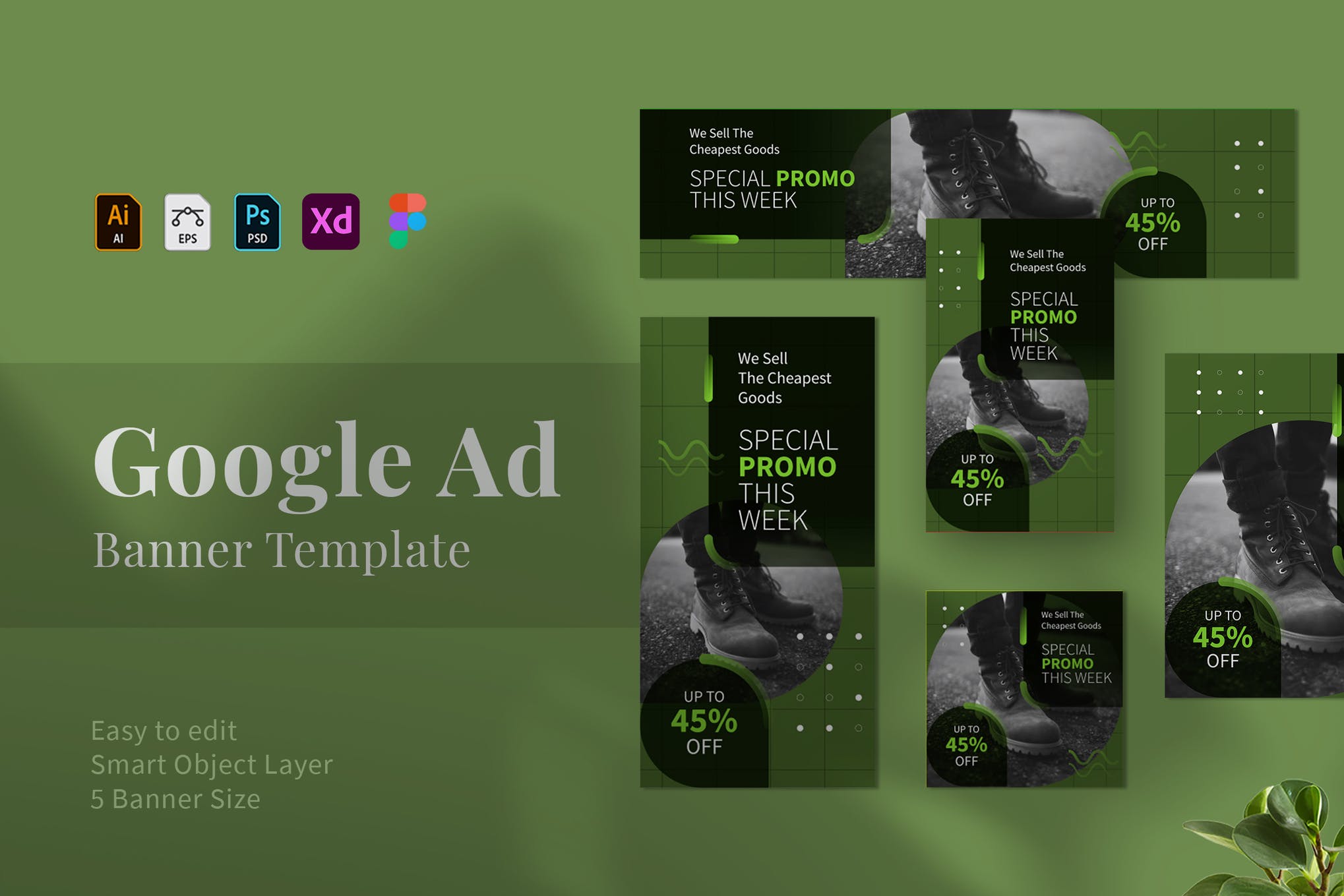 Wheather you need a banner for Google AdWord, Instagram or Facebook, this template comes in very handy. It comes with well organized layers, RGB color mode, free fonts, professionally structured files that can be fully edited using smart object layers in Figma. One of the best Figma templates on our list!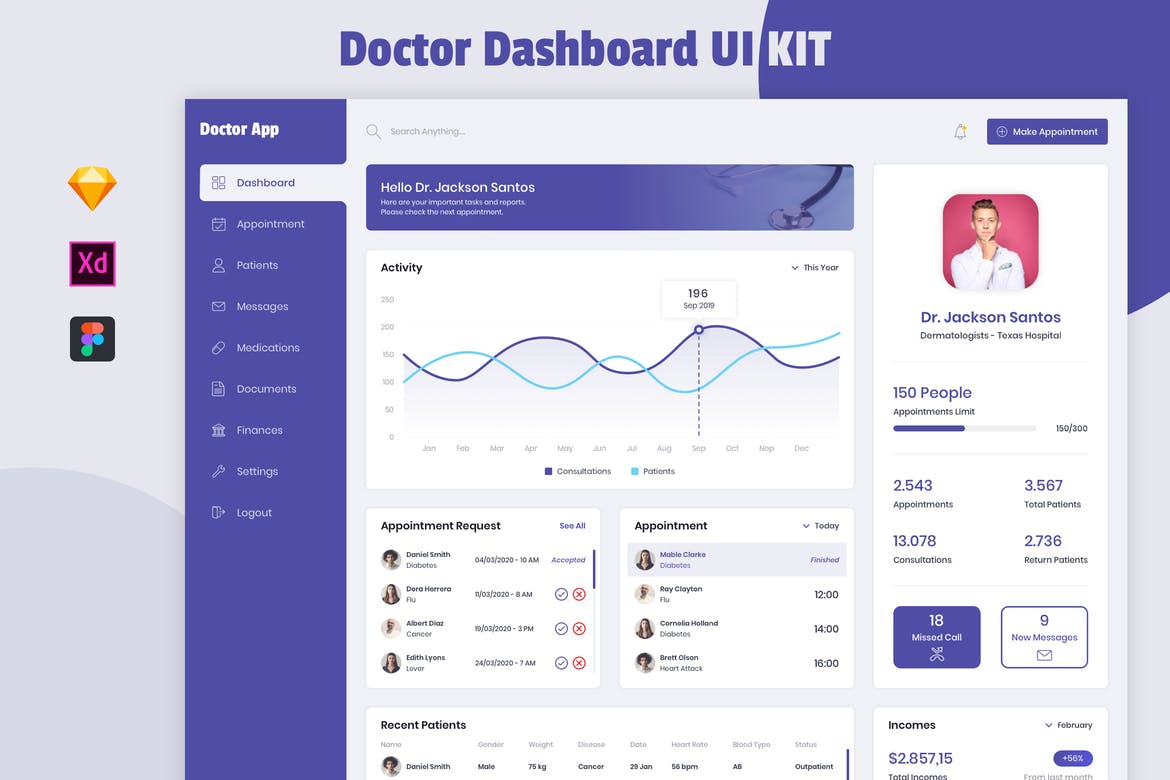 Nuzie is a dashboard user interface design kit that's ideal for use by doctors or within the medical and healthcare fields and is compatible with not only Figma but Sketch and Adobe XD as well. It comes with pixel-perfect graphics and a fully customizable layout, plus interchangeable colors and fonts.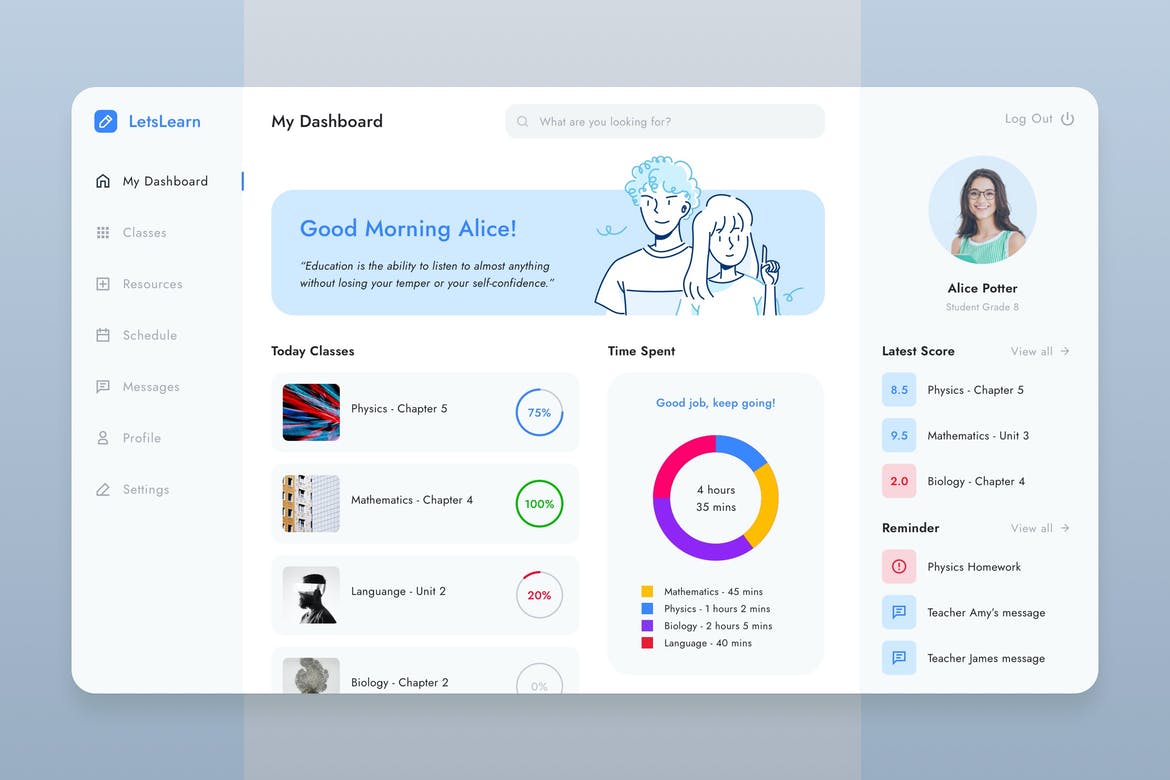 Another option that's worth considering if you're looking to design a web-based dashboard, here we have an education-themed Figma template that offers a modern, thoughtfully crafted layout with free fonts, fully layered groups, and high-quality vector graphics.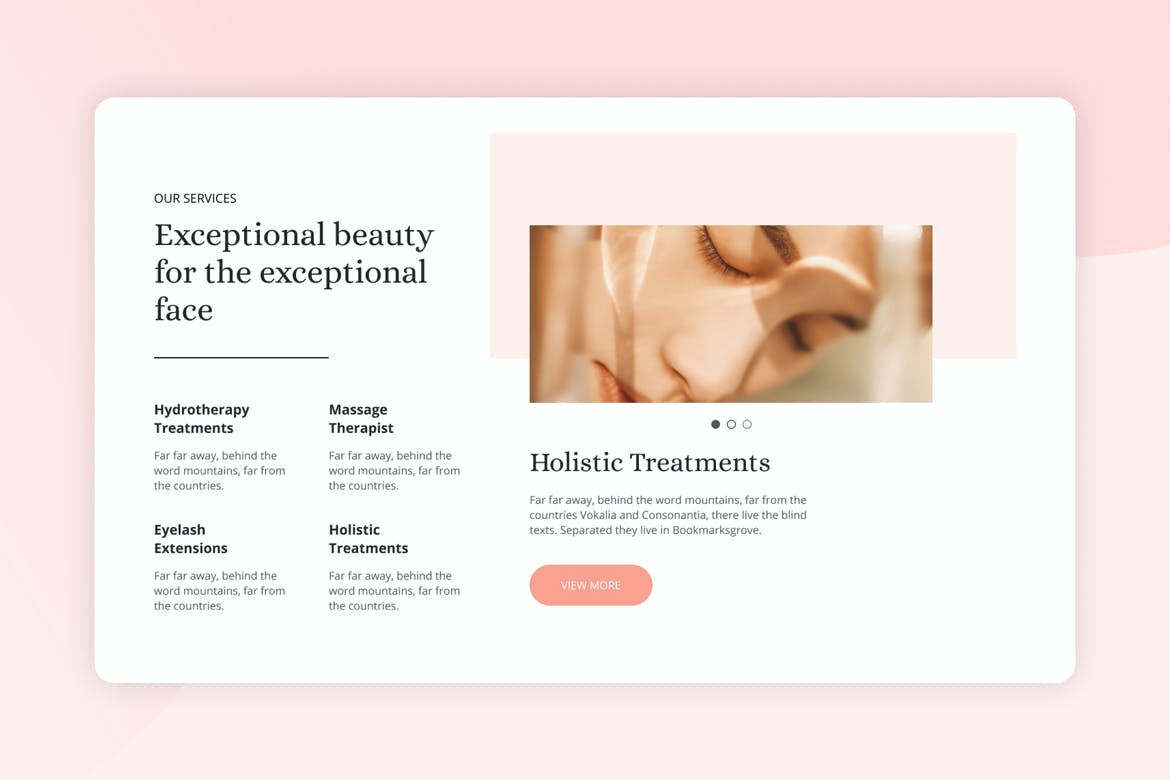 Next in our selection of the best Figma templates is this spa service-themed user interface kit – it's the perfect tool to revamp your existing health and beauty-based business website or to create one from scratch. It offers a purpose-built pricing table design and well-organized, fully customizable layers.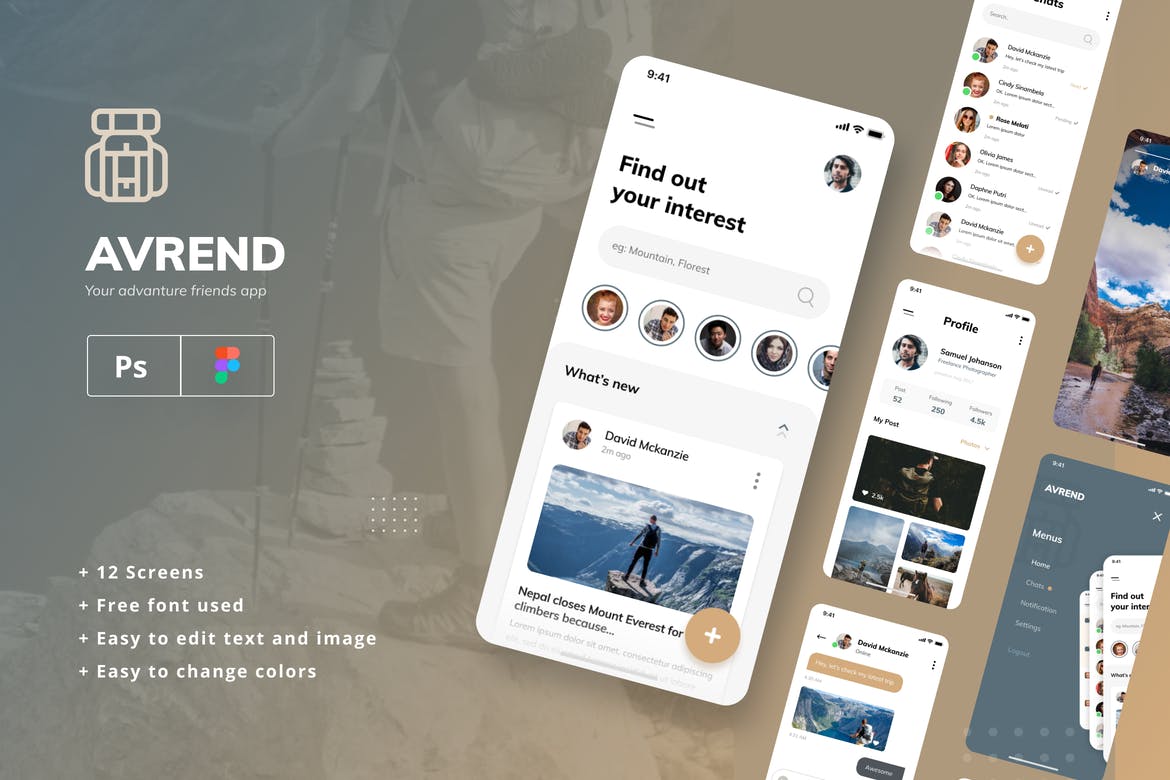 Avrend is a stunning collection of twelve unique and modern mobile app screens that are perfect for a social network user interface project, offering free Google fonts, scalable vector graphics, fully customizable design elements, and interchangeable color options.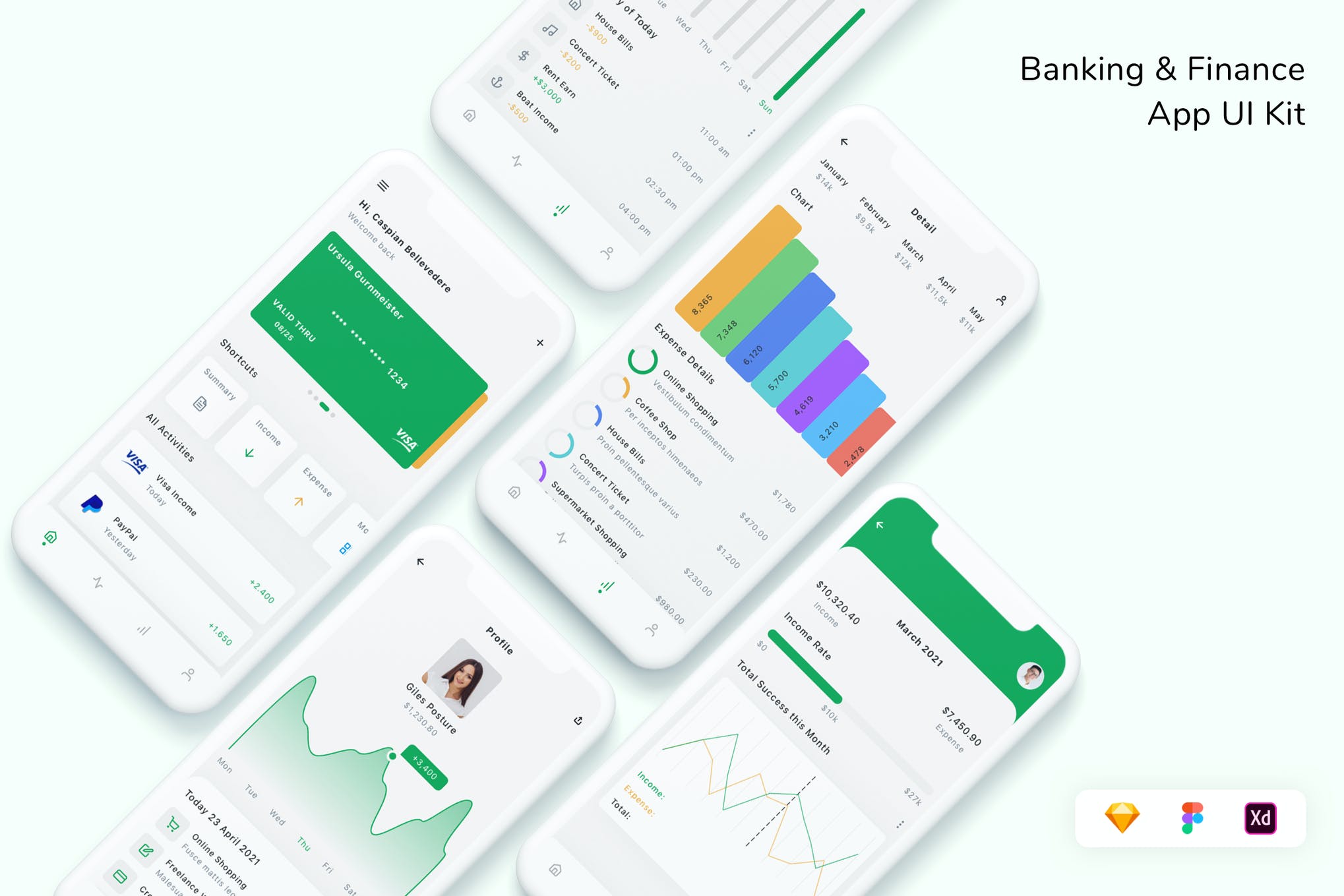 Check out this neat, and professional UI kit for creating modern-day banking and finance websites with ease. It comes with pixel-perfect UI elements, high-quality screens, customizable fonts, layers, and colors, and so much more.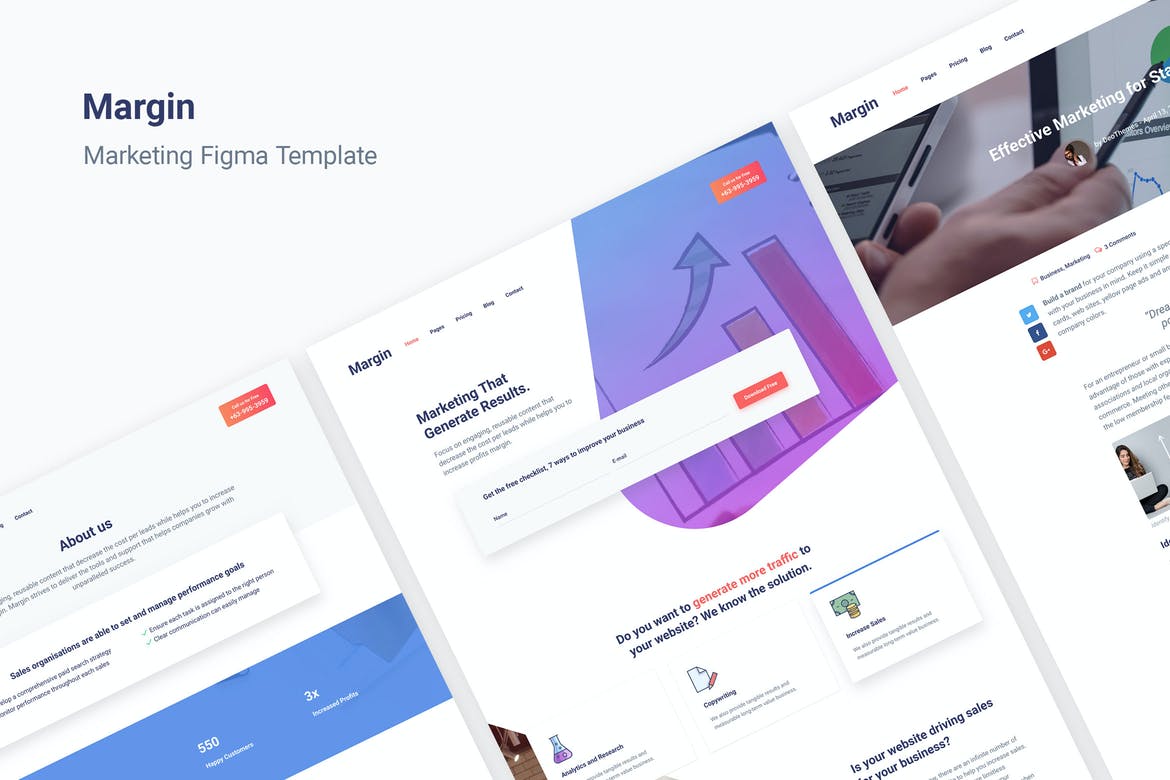 Searching for the perfect Figma template for a marketing or SEO agency website? The Margin, user interface kit, is a clean and contemporary option that's super easy to edit and can be adapted to suit any kind of brand requirements, and offers fifteen unique and fully responsive page layouts.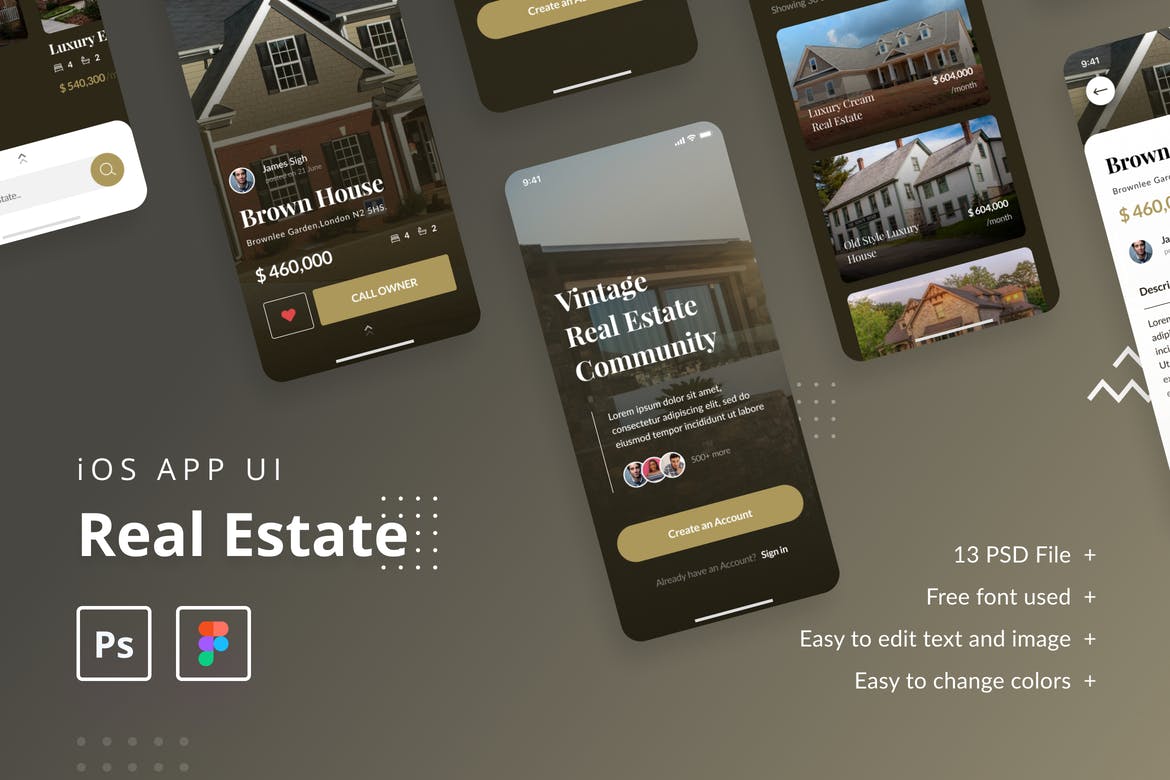 Next up we have a real estate-themed mobile app user interface template for both Figma and Adobe Photoshop that comes with thirteen elegant and high-quality screens with stunning modern design elements, free Google fonts, and fully supporting documentation to make editing a breeze.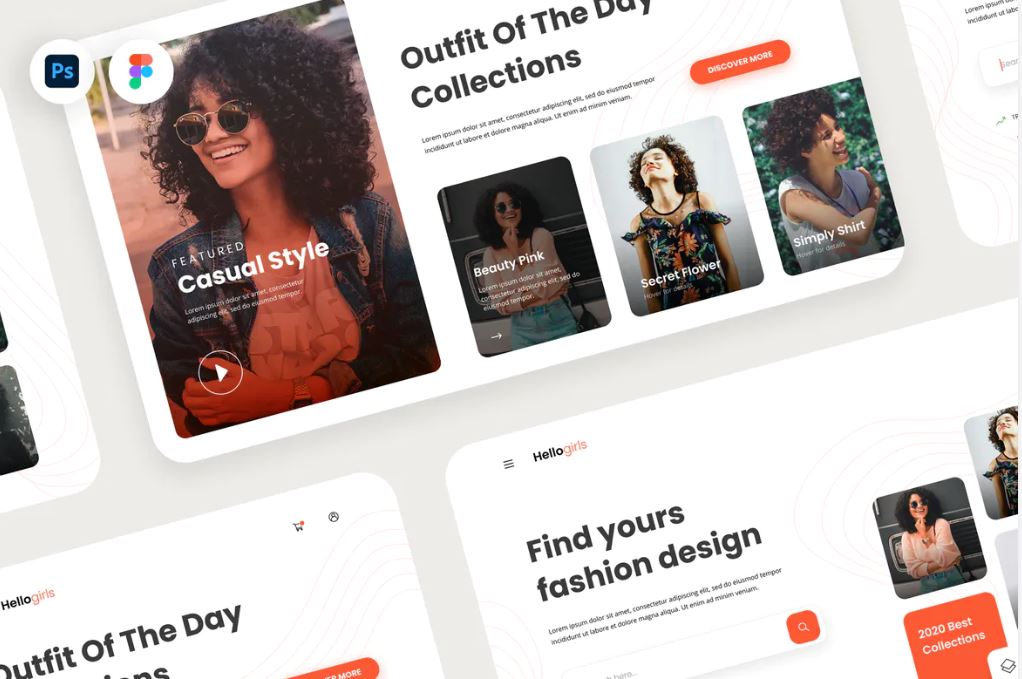 Here we have a minimalistic beauty and fashion-oriented website hero user interface kit that's perfect if you're launching an online store or lookbook. It offers a high-quality and fully customizable pair of pages, each with two alternative versions, and is completely layered and scalable to meet your requirements.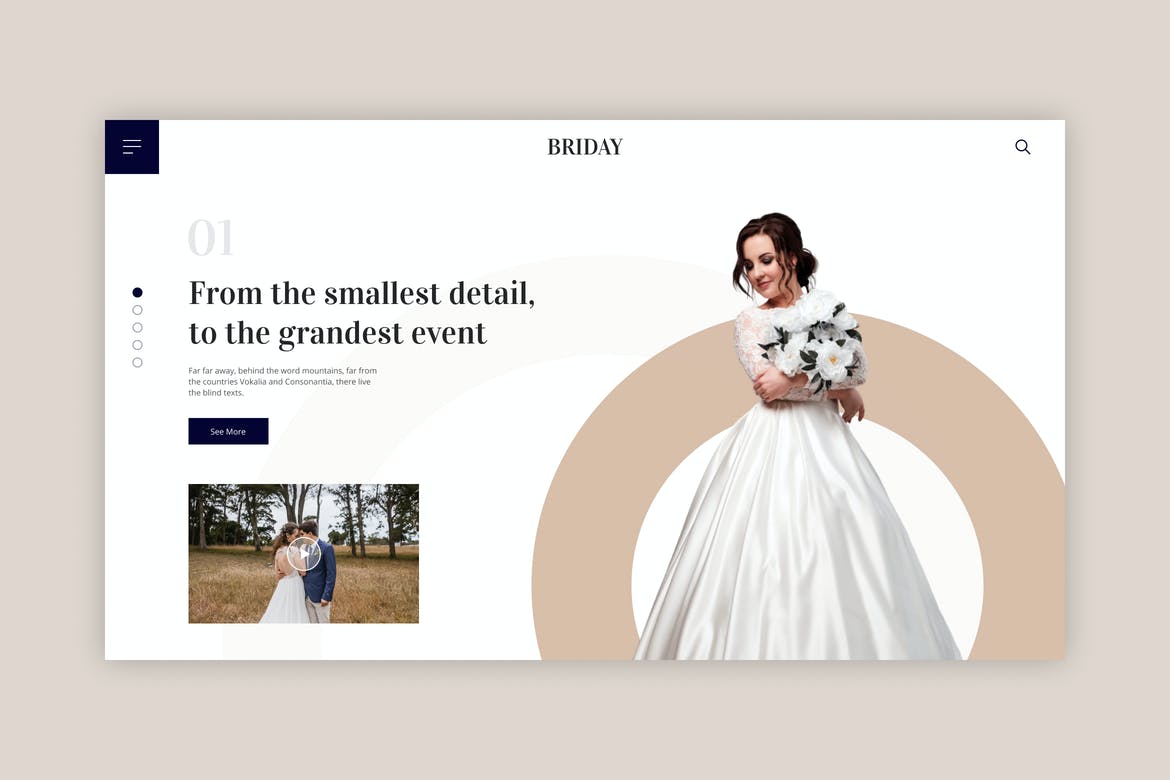 Wedding websites are becoming an increasingly popular tool used to help couples organize their big day and communicate with guests, and with this stunning Figma user interface template, designing an incredible wedding page has never been easier! It's also suitable for industry professionals such as wedding planners to use for their business websites.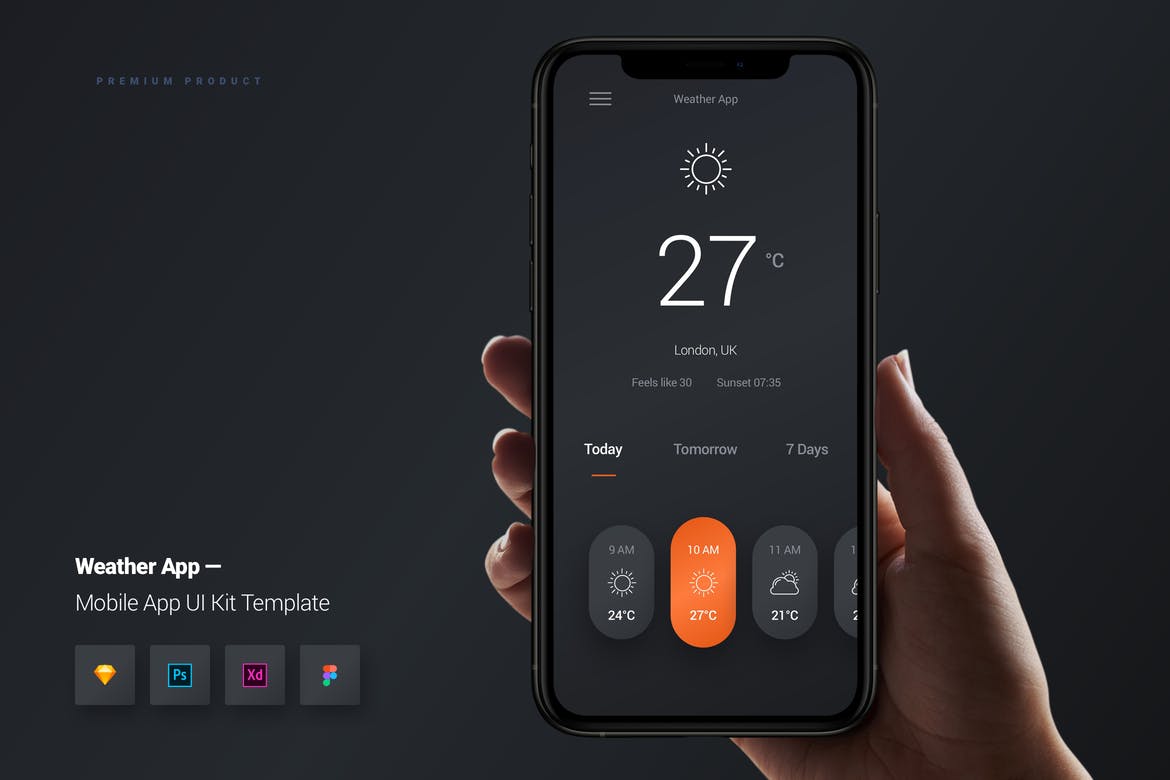 Wanting to design an app for checking the weather while you're on the go? This sleek, modern user interface kit for Figma, Photoshop, Sketch, and Adobe XD will help you do just that. It features a range of components and layouts for you to mix and match, as well as scalable vector graphics and full layering.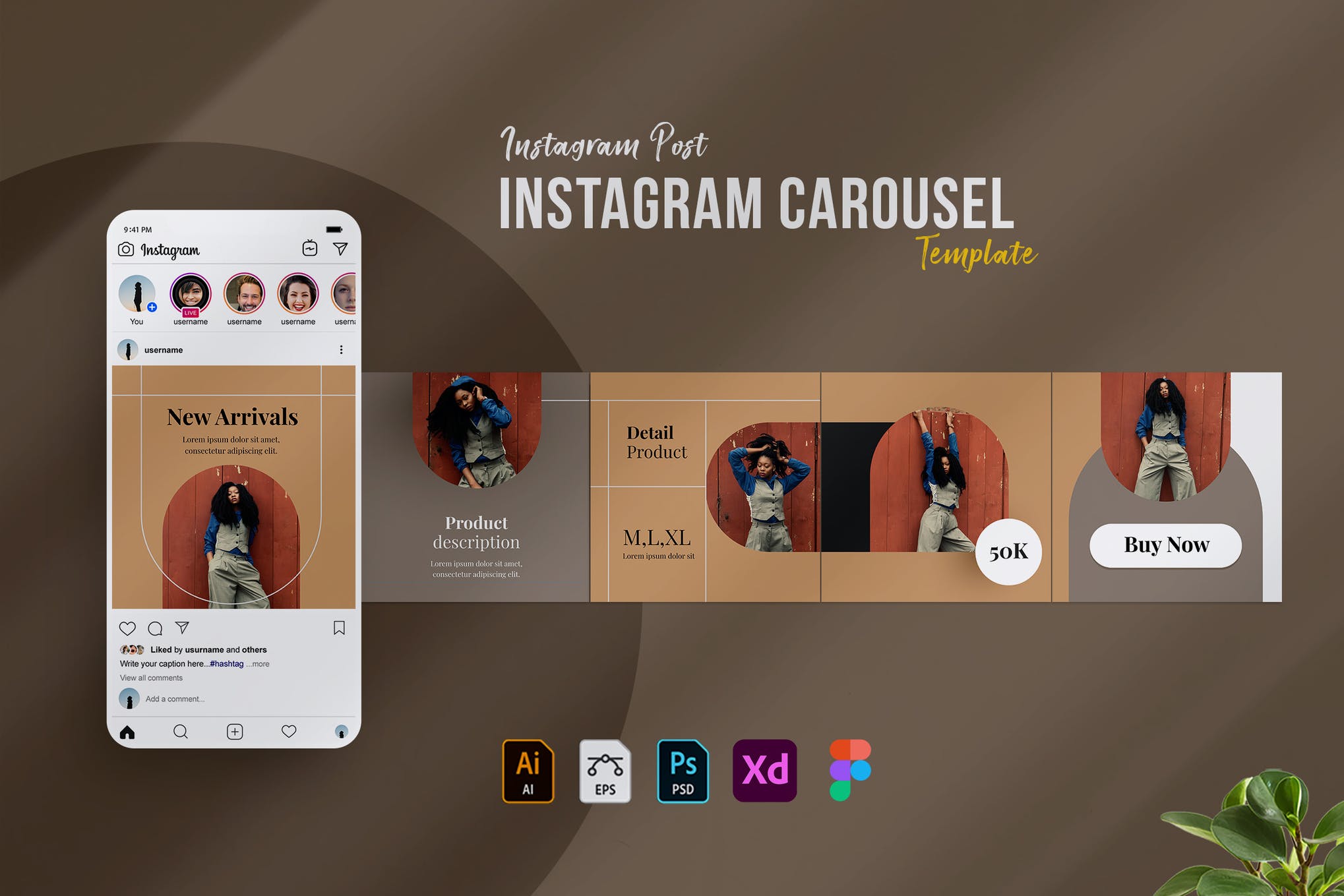 Next up we have a remarkably unique template for Figma that equips you with five Instagram posts ensuring your feed becomes scroll-worthy. All the elements are high-quality and scalable, plus the template is versatile enough to be used by virtually any business or industry under the sun.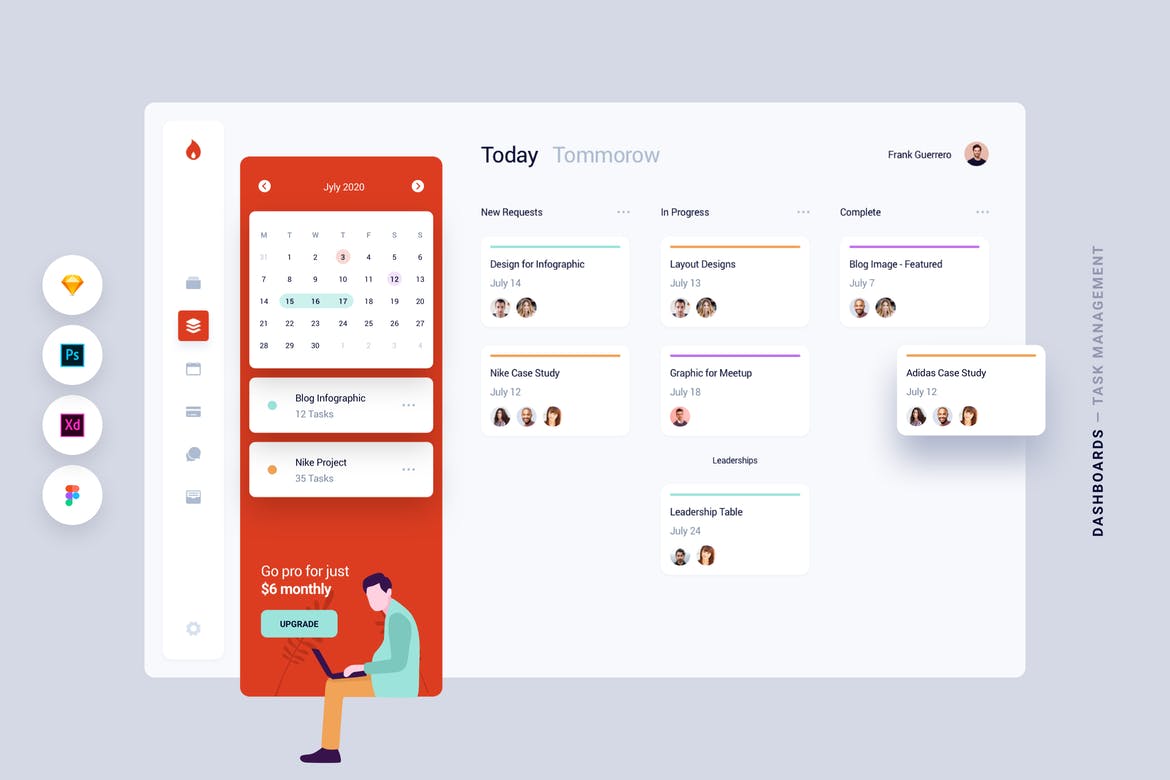 Designed for web based task management applications, our next Figma template offers a unique and stylish design that can be fully customized to suit your own brand requirements and includes scalable vector graphics and free fonts as well as a range of components for you to utilize.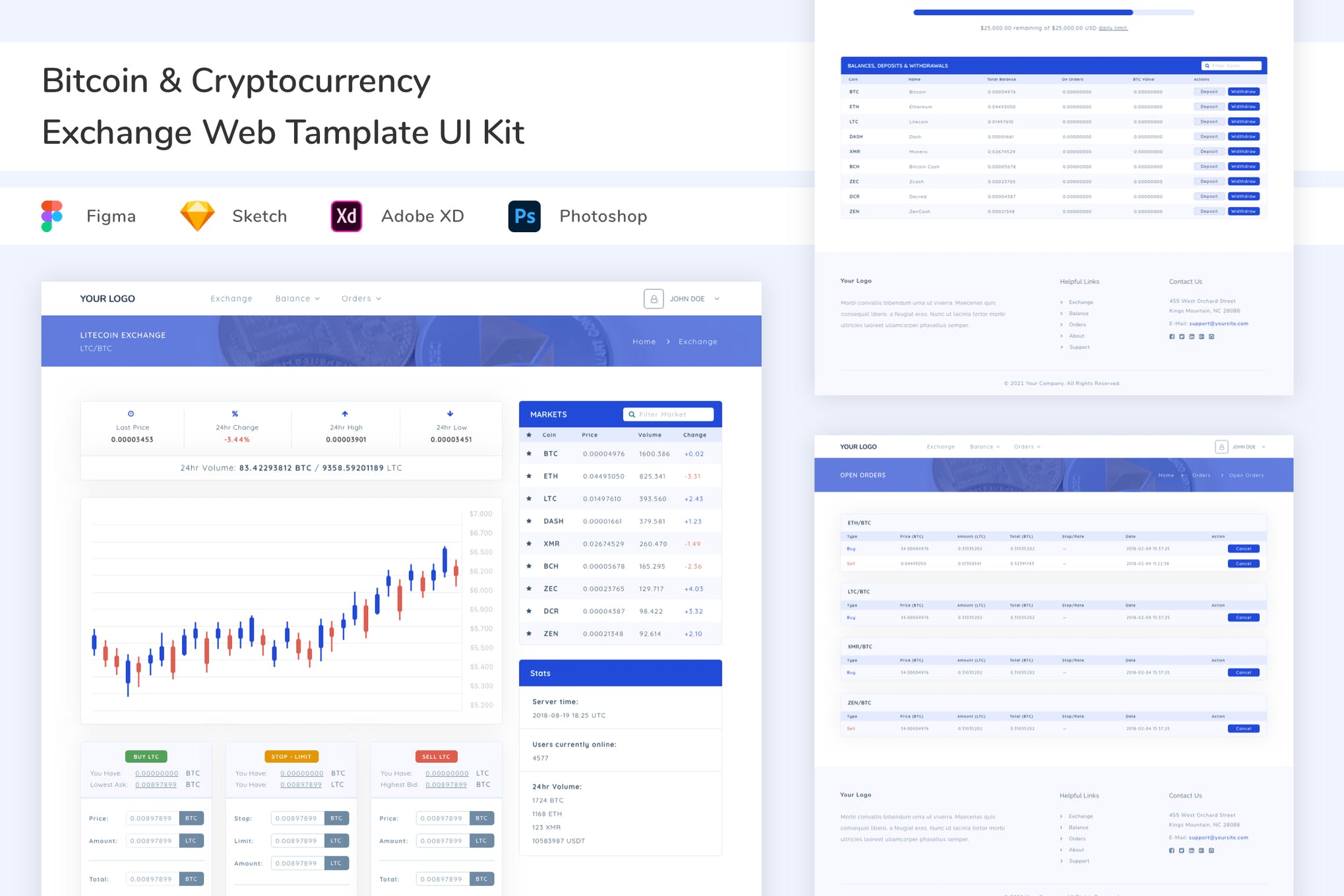 Bitcoin & Cryptocurrency Exchange Web Template UI Kit is designed with modern design trends. Modifying the template is quite simple. You will be free to use all our updates.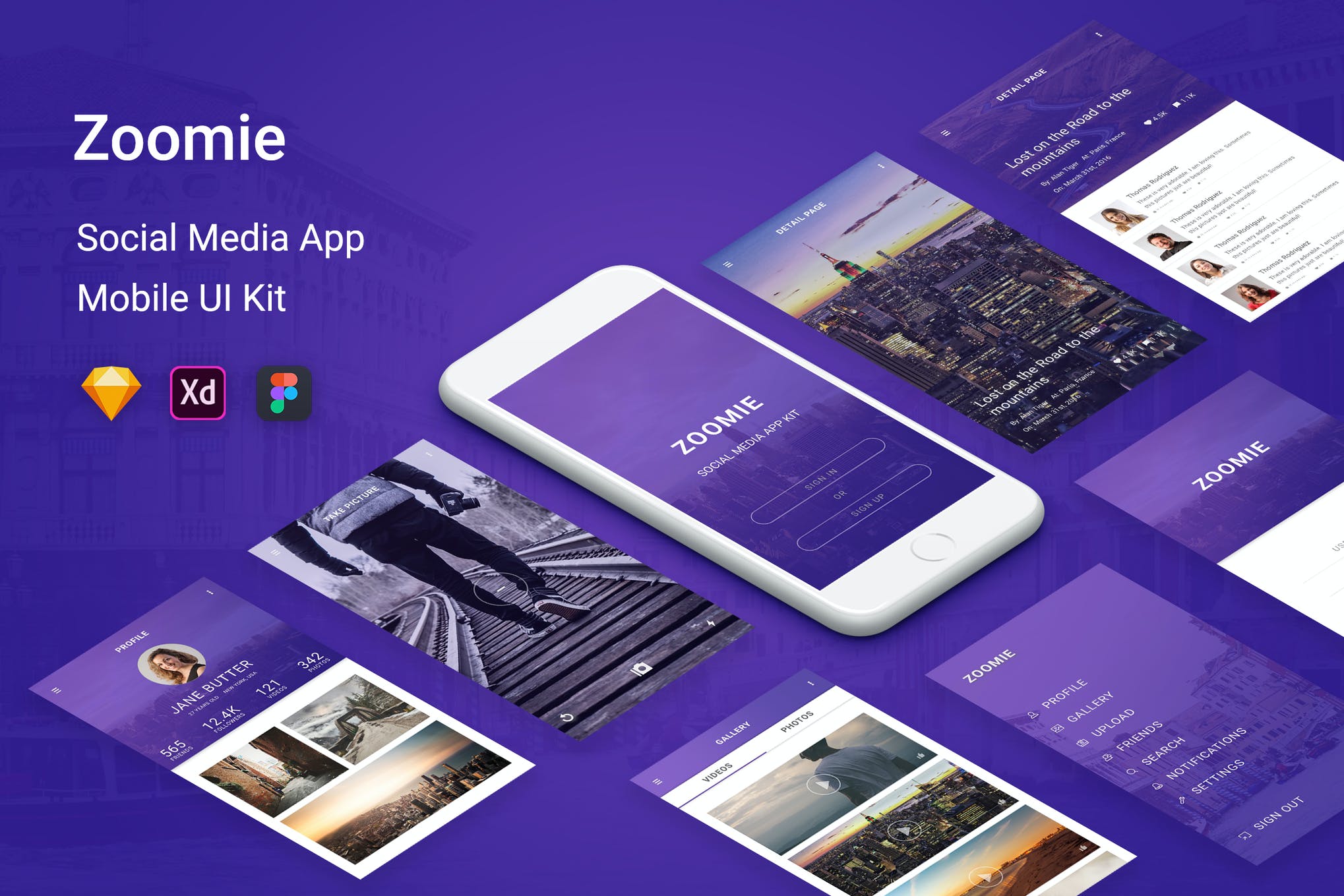 Zoomie- Social Media Mobile APP is a beautifully crafted App with a modern and stylish look. Built with utmost care and perfection. It includes 3 different versions:- Figma, Sketch, and Adobe XD. It is built on a Grid System. All the Screen Art Boards are Well organized, Vector and Layered.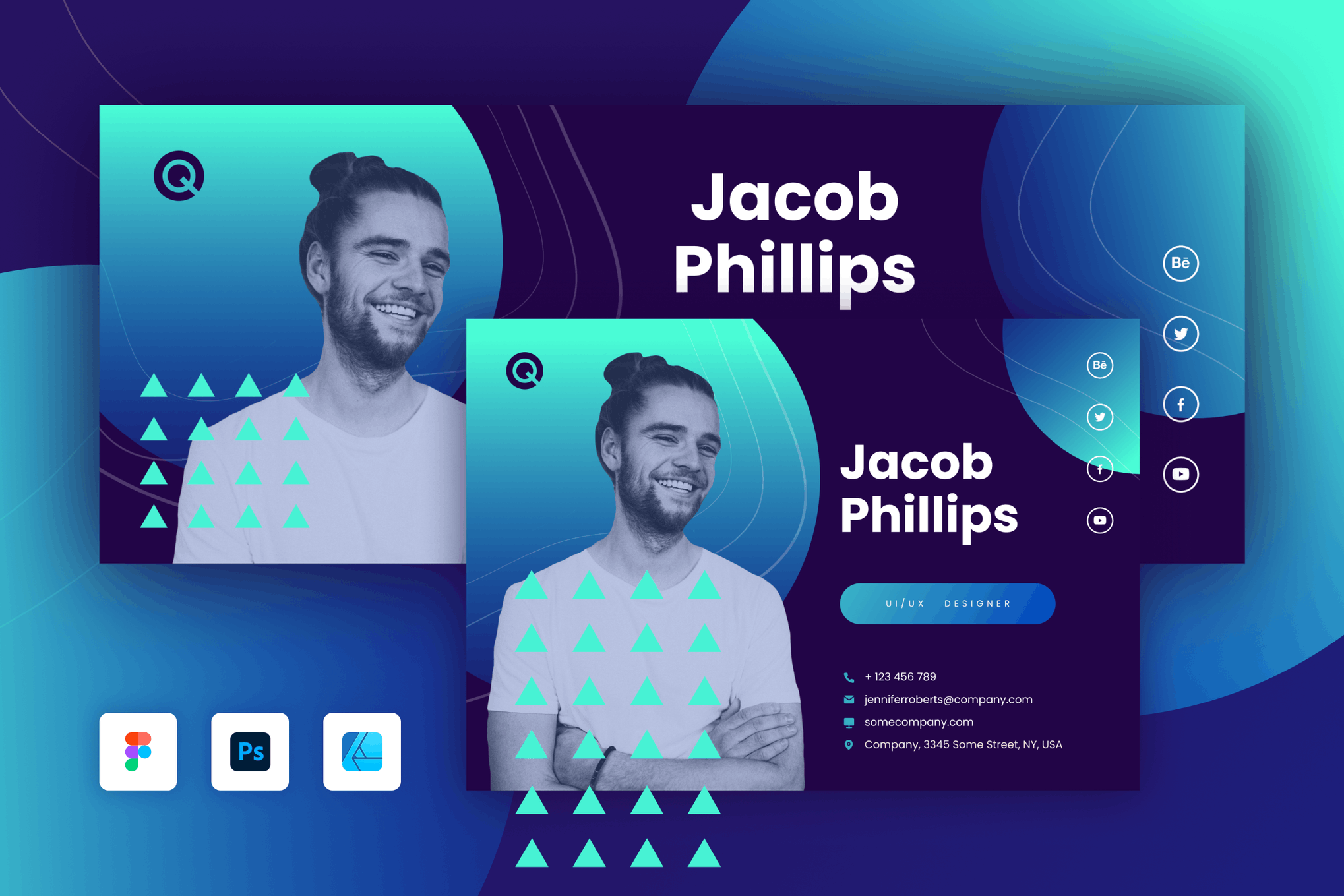 Email Signature is created as a fully editable website template. The template is light, clean with a group of layers and tasty typography.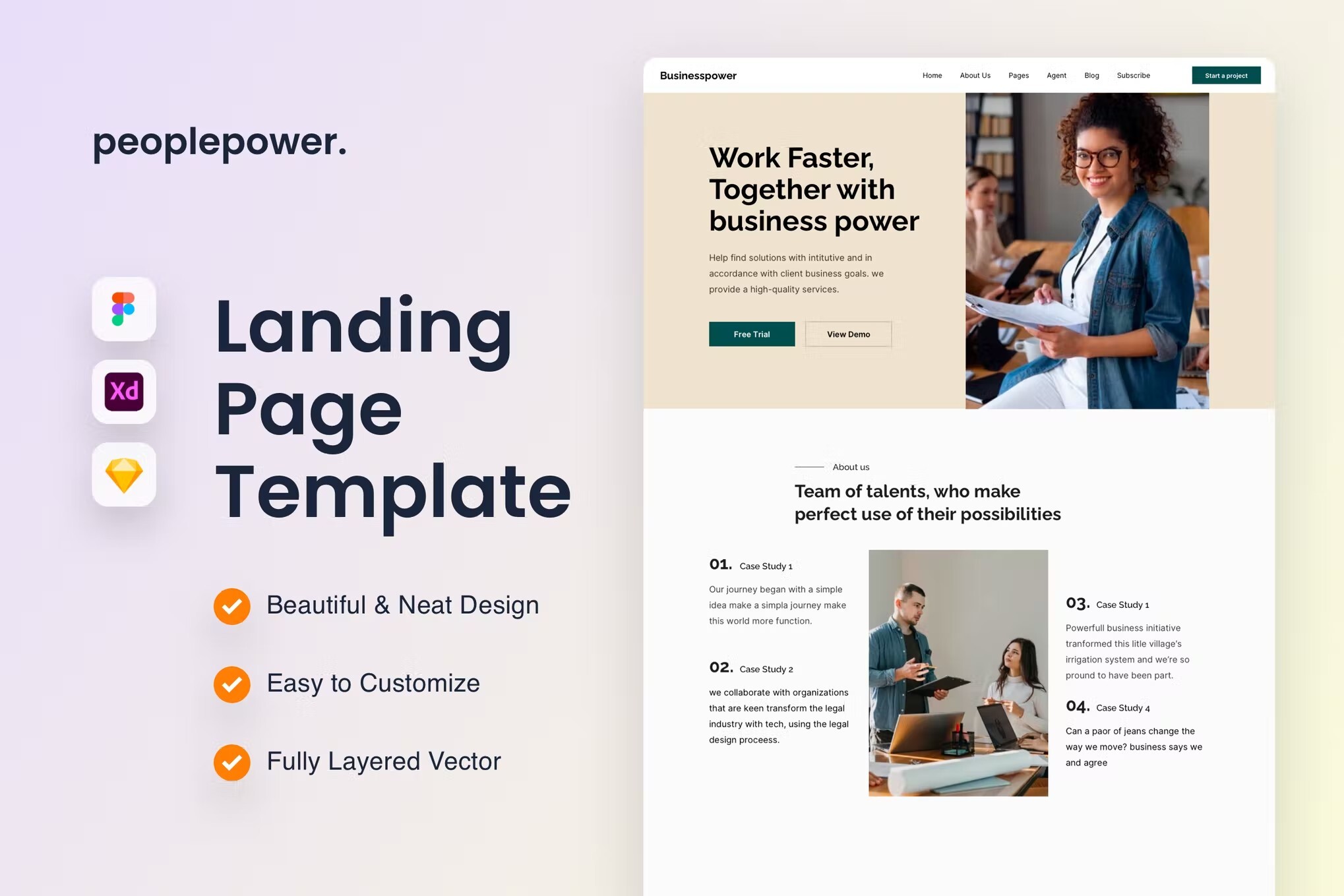 If you're working on a landing page design for a business or corporate brand, this Figma template will help you get a head start in your project. It features a complete landing page design featuring multiple sections. The template is fully customizable and comes in Adobe XD and Sketch formats too.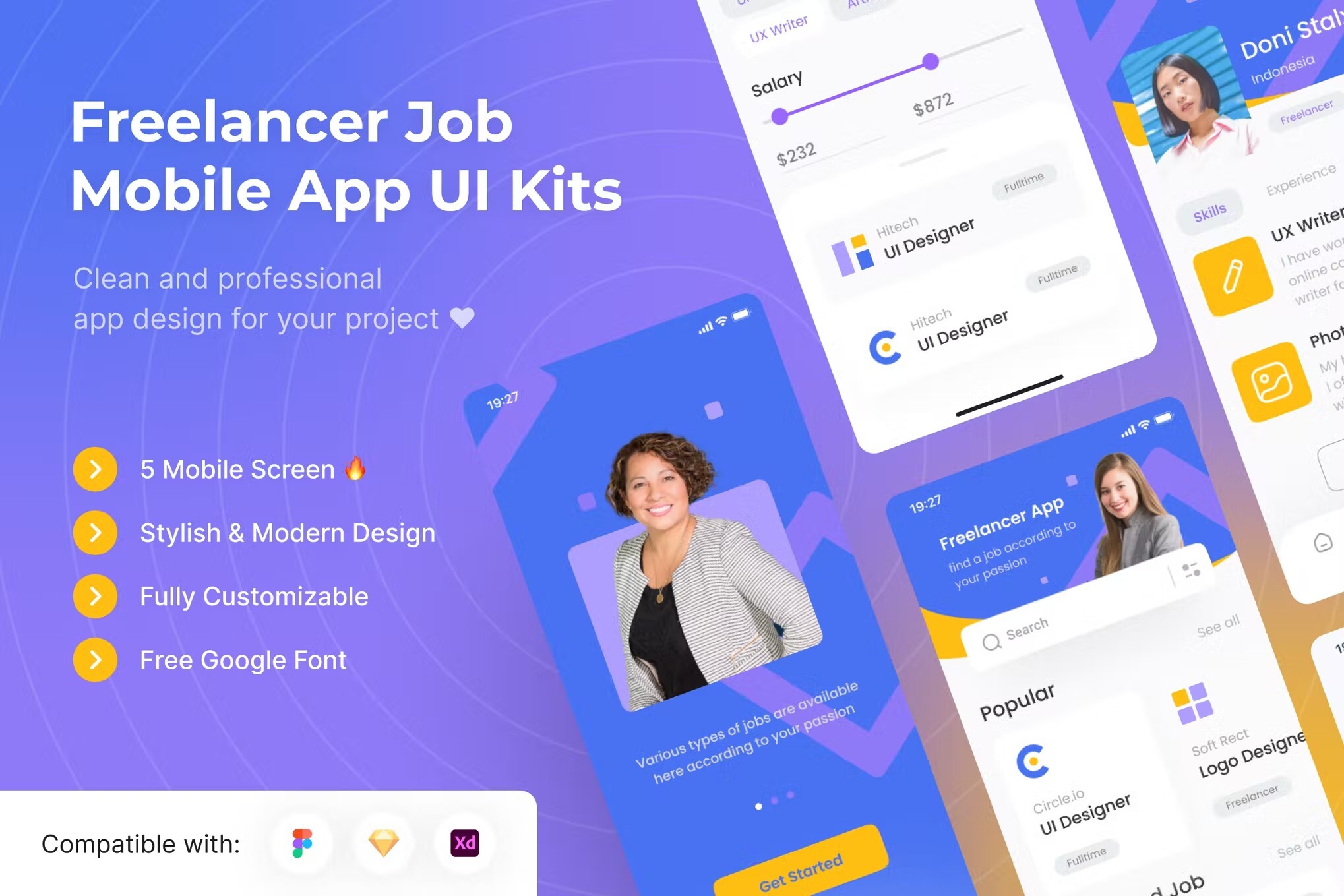 This Figma UI kit features 5 complete mobile screens you can use to craft a mobile app. It's designed with freelancer job boards and job marketplaces in mind. If you have a client looking to make a freelance job board, grab this template kit to blow their minds with a mobile app design.
>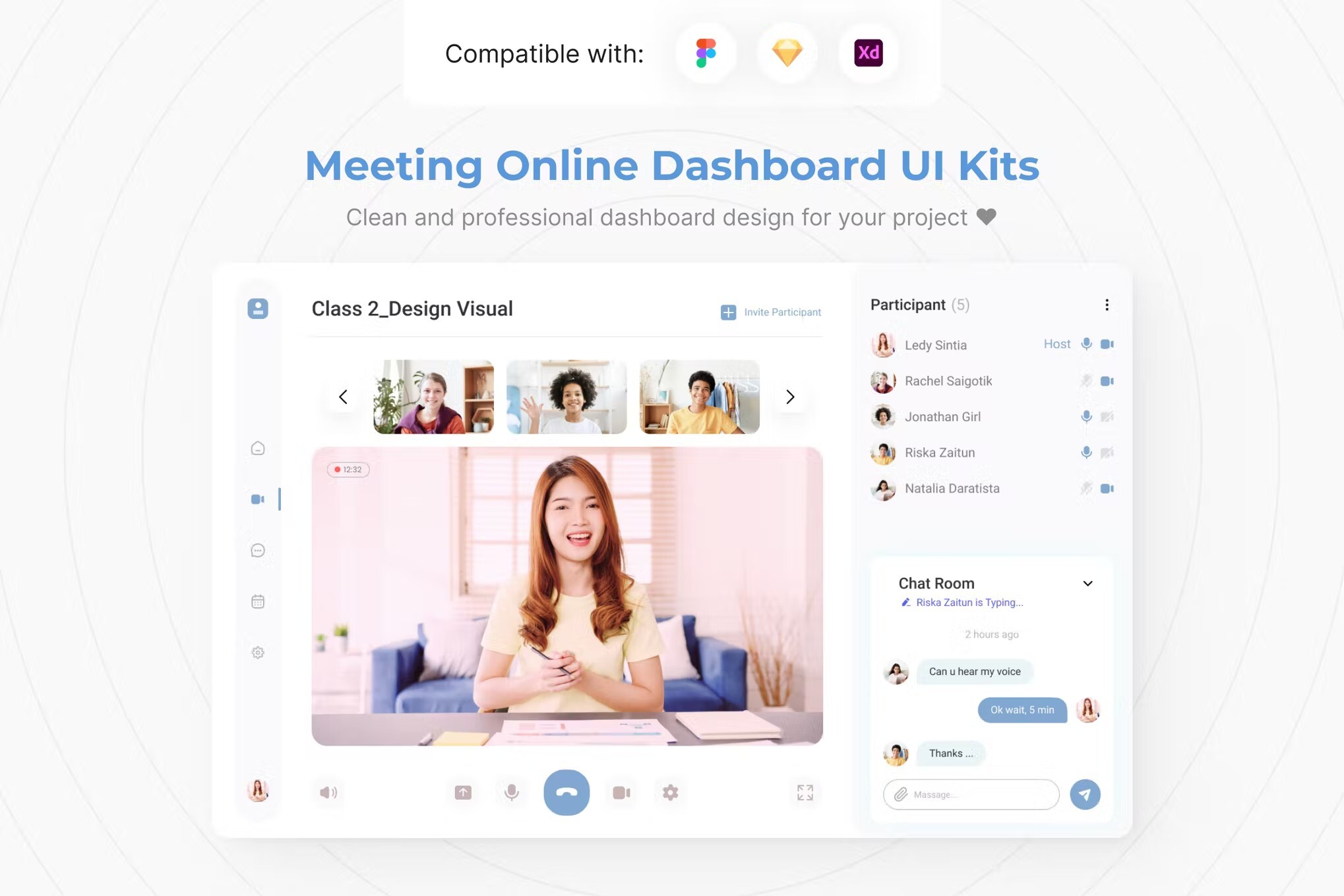 Online meetings and conferencing apps are quite popular these days. With this Figma template, you can design your own online meetings dashboard. It features all the UI elements you need to craft a modern and creative user interface for conferencing apps.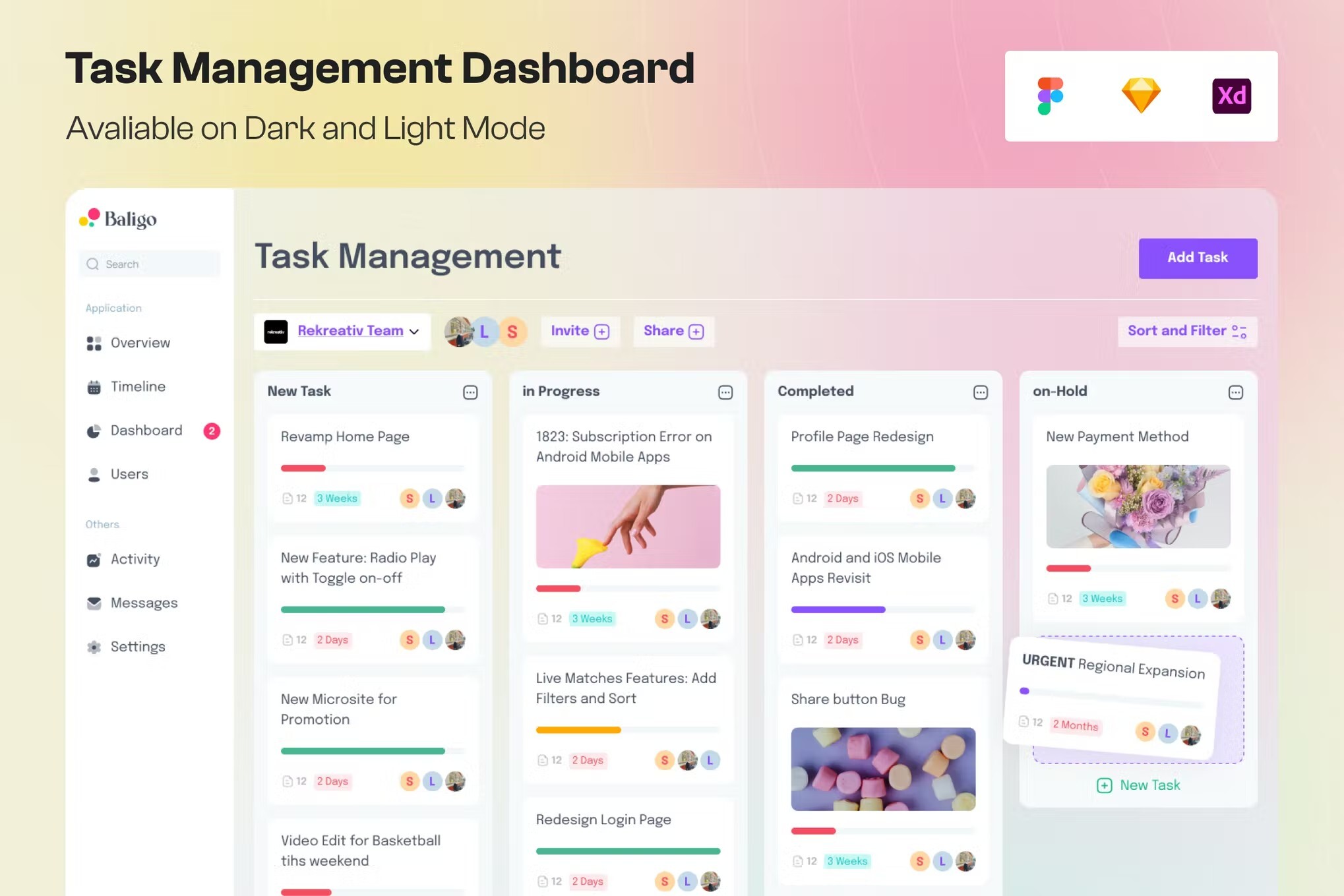 Design a beautiful dashboard for a task management app using this Figma template. It comes with organized artboards and customizable elements. The template is available in both light and dark color themes as well.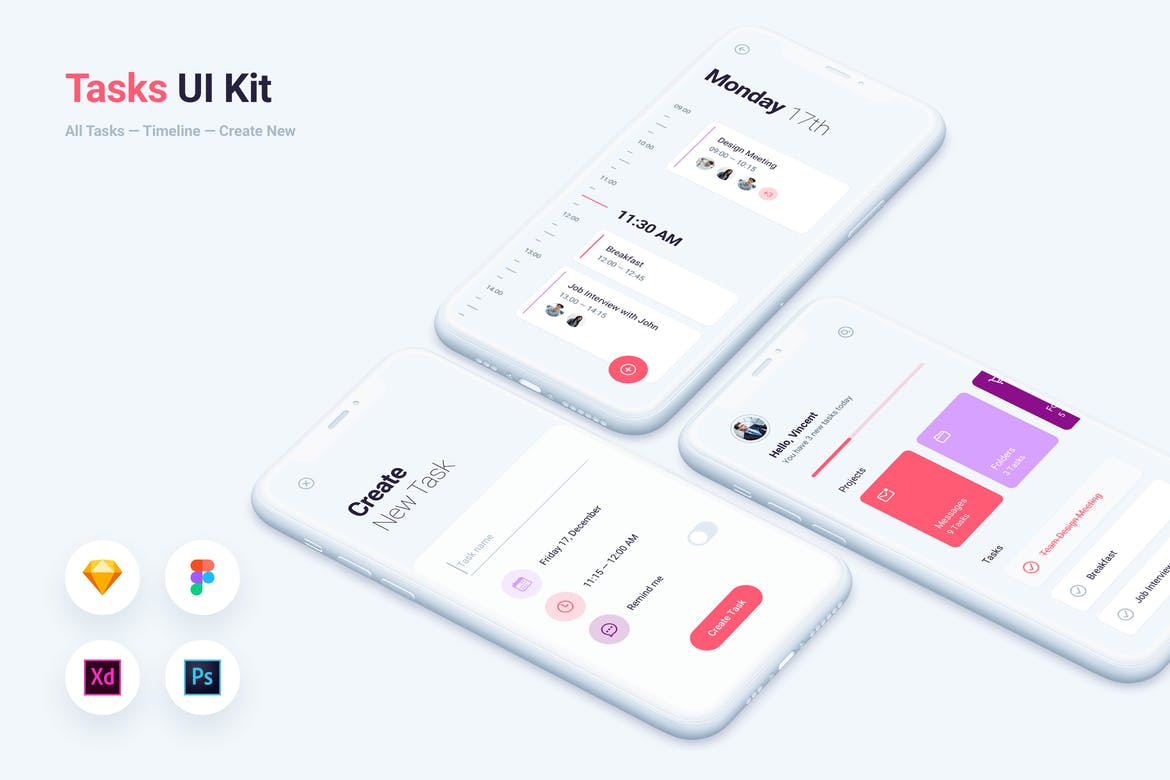 The last of our premium Figma templates from Envato Elements is this super handy 'to do' list mobile app kit that includes screens for tasks, timelines, and creating new items, each with a stylish and modern design that's particularly suitable for businesses in the finance and banking industries.
Free Figma Templates
Let's take a look at a few free Figma templates that we think are a bit cut above the rest.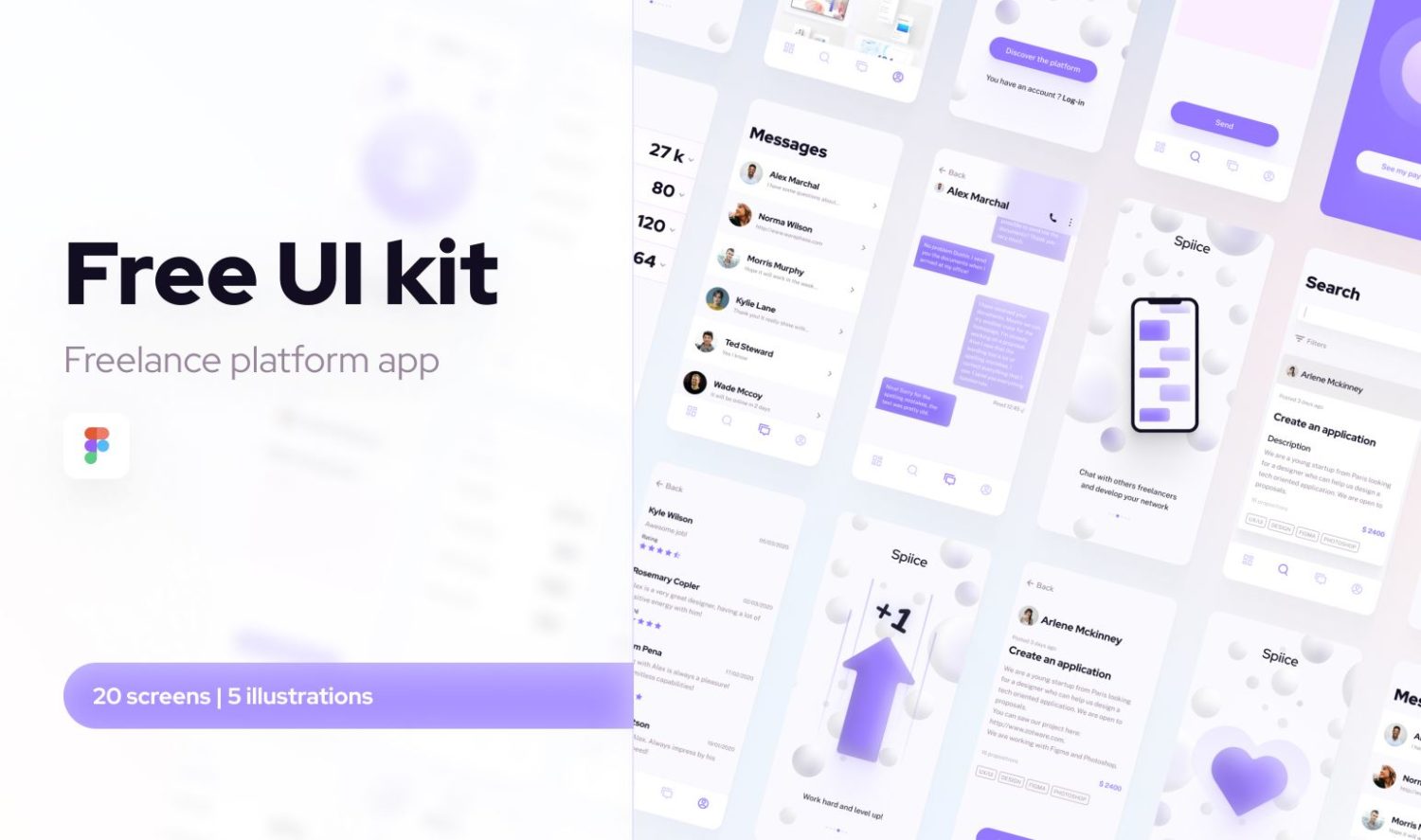 First up in our selection of free Figma templates is this great download from Figma Freebies that's perfect for designing a freelance platform app, but can be customized to suit a wide range of purposes. It comes with 20 unique screen layouts and five high-quality illustrations.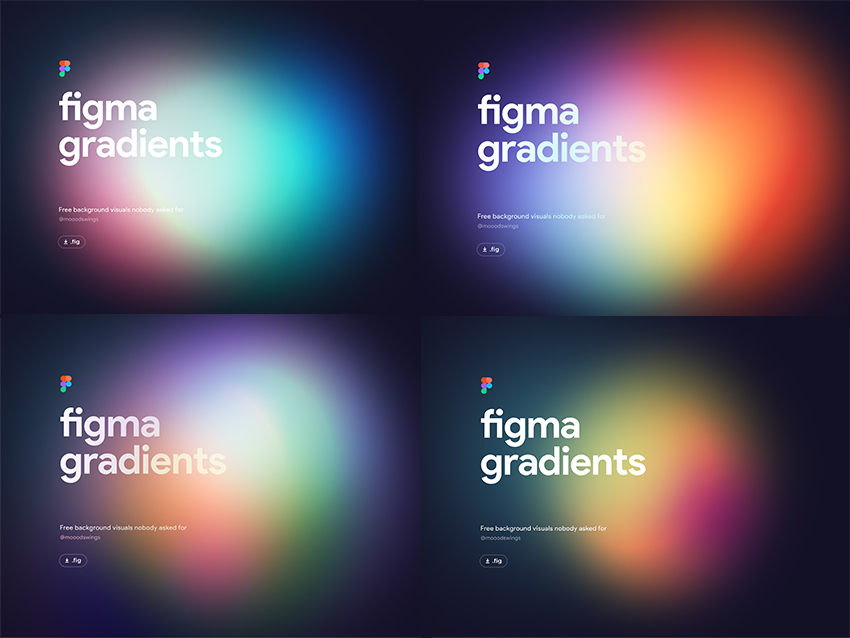 Go bold with your backgrounds with this charismatically designed Figma template giving vivid and contrasting hues that can be mixed and matched with each other to create an aesthetic truly out worldly. It's one of the best free Figma templates out there!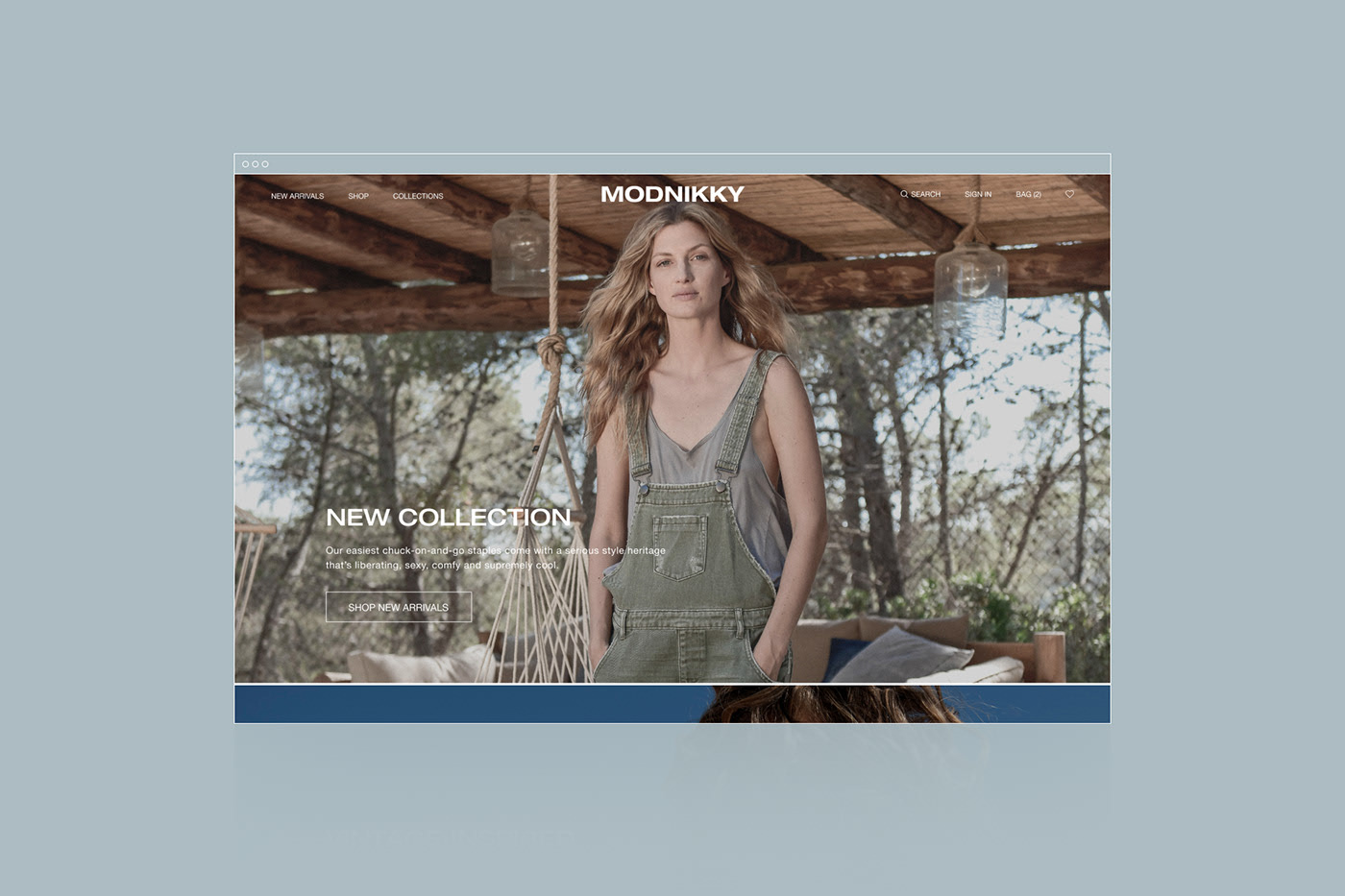 Next up we have a versatile user interface template for Figma that features modern and well-assembled layouts with 14 unique scenes to mix and match. All components are perfectly organized for ease of use and arranged in a bundle that's available as a free download from Behance.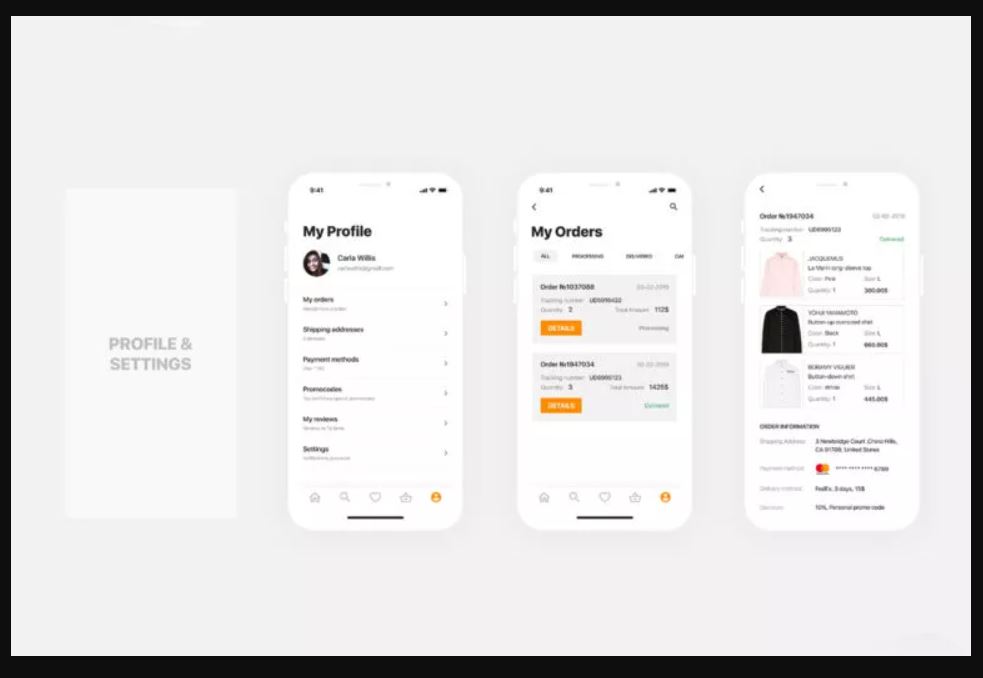 If you're searching for a free eCommerce app user interface kit for Figma that will give your shopping application a fresh, modern look with all the functionality of a big name brand, consider this free template that's available from Creative Tacos and comes with 26 fully customizable layouts.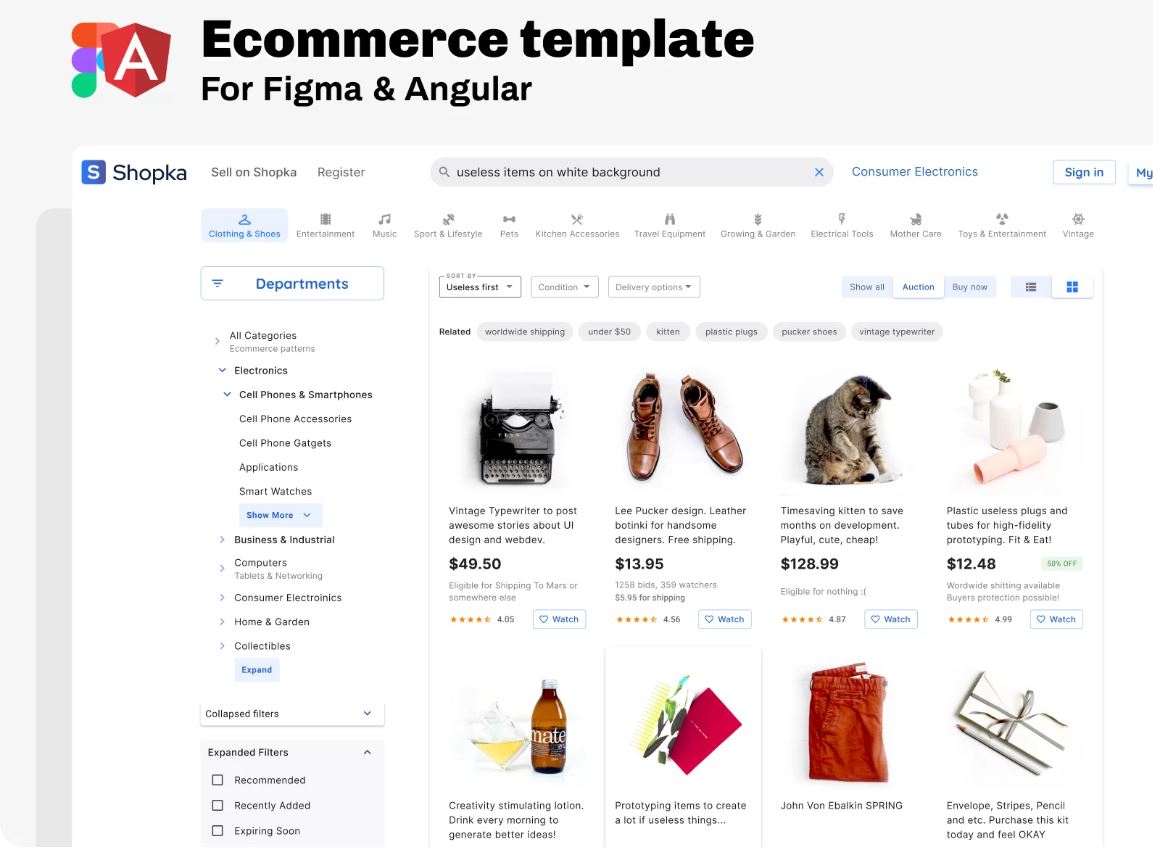 If you're searching for a free Figma template to help you design an online store or digital marketplace, this download from SetProduct is a brilliant choice – it offers a classic, intuitive layout and a range of customization options for you to build the e-commerce solution of your dreams.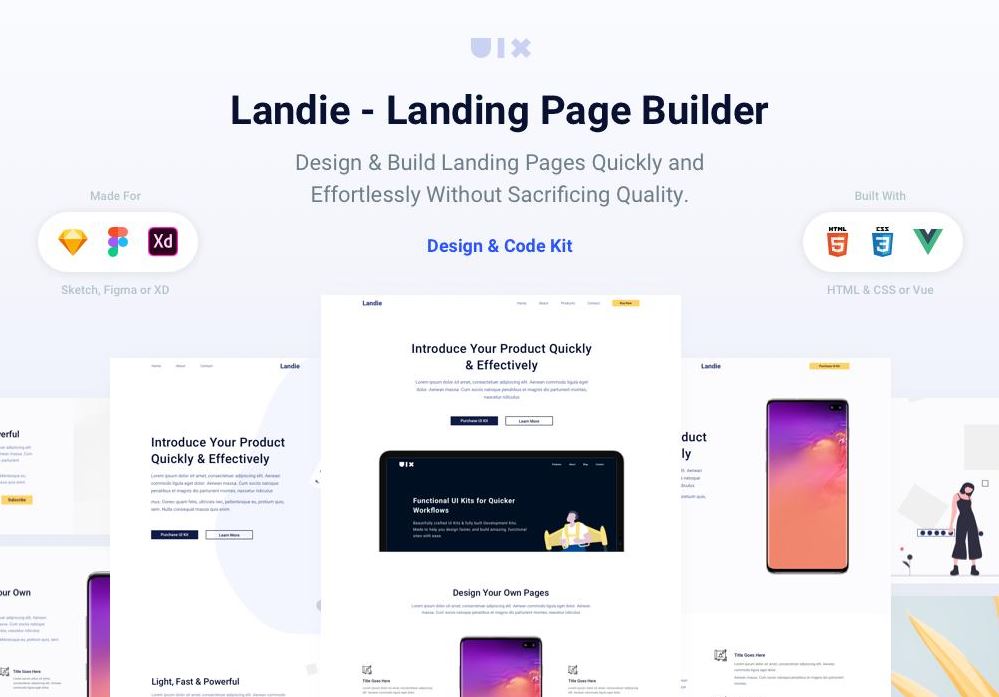 And finally, we have another free Figma template from Figma Freebies that will help you design a clean and modern landing page, with plenty of room to customize with your own unique elements.
That brings us to the end of our collection of Figma templates, meaning that all you need to do now is choose the best template for your next user interface project, and get to work with half of the job already done for you! What could be better?