20+ Best Figma Portfolio Templates (Make a Portfolio Website in Figma)
Portfolio templates make creating a standout portfolio quicker and easier, allowing creatives to concentrate on the work itself rather than worrying about how to showcase it.
A portfolio site is crucial for any freelance designer, operating as a shop window to show off your work, and yourself. If front end web design is one of your skills, then you should practice what you preach and create something bespoke. But for illustrators, graphic designers, artists, 3D designers and photographers, off-the-shelf Figma portfolio website templates can serve to create the professional-looking layout you need without a major investment of time and resources.
Read on for our pick of some of the very best portfolio templates out there.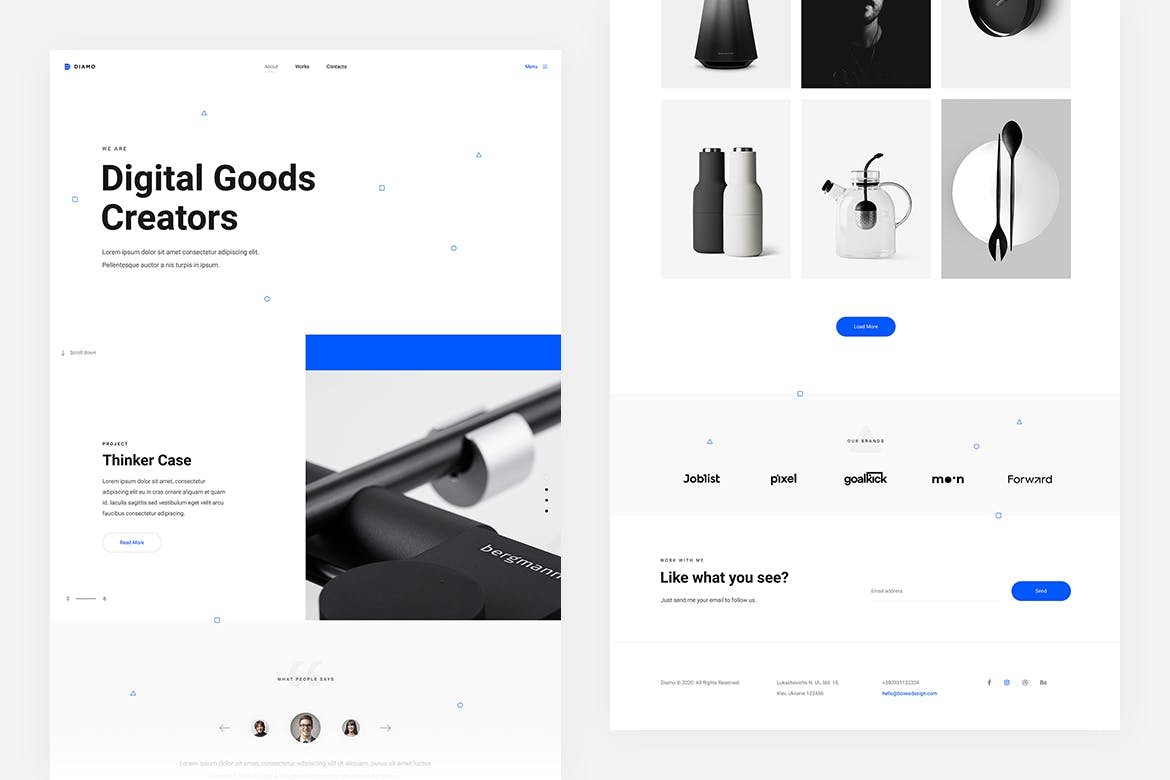 One of the best Figma portfolio examples for anyone looking to create a website that shows off your skills, and talents, and land you more clients, Diamo deserves to be considered. It's a multi-page Figma developer portfolio template that will separate your website from the crowd.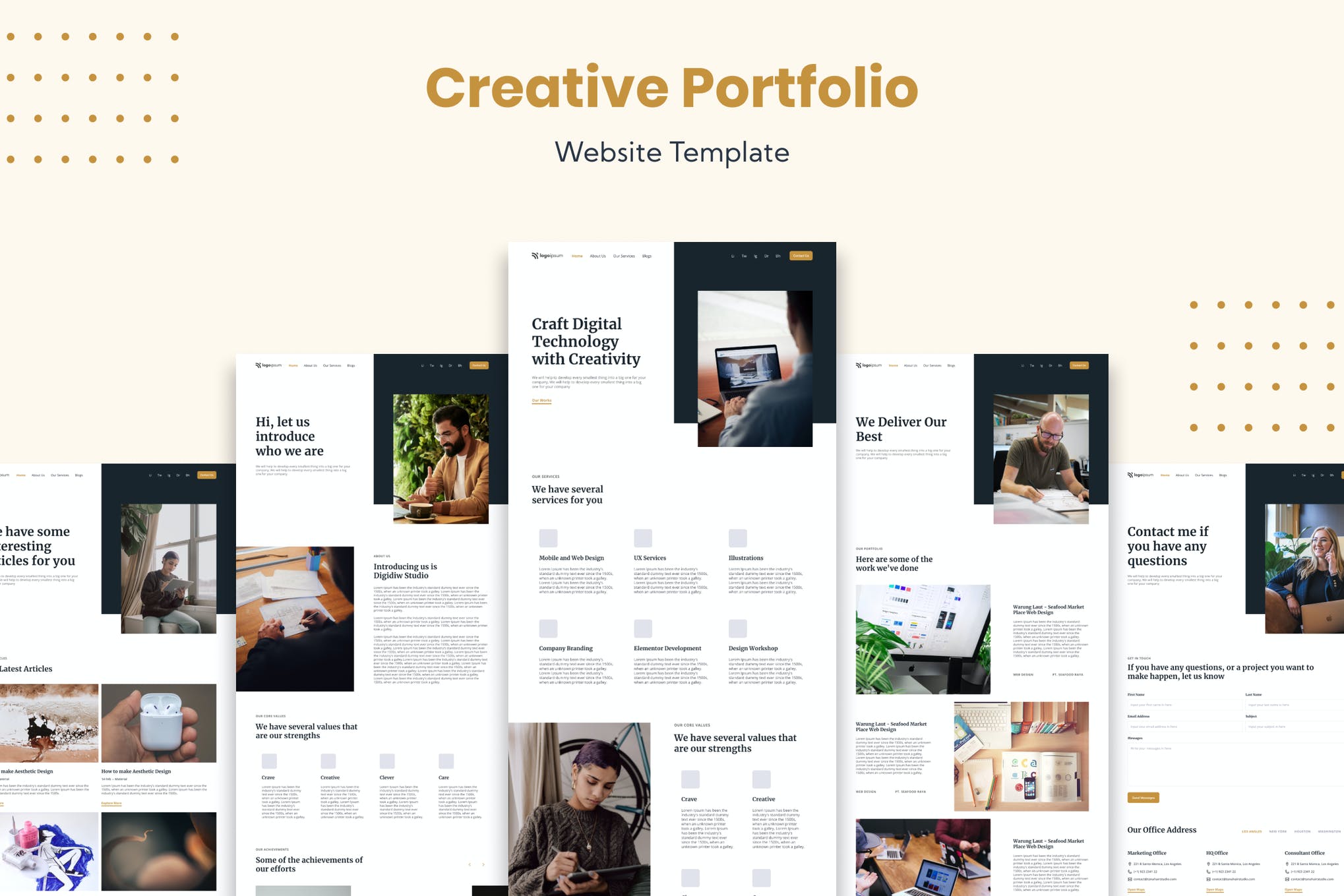 If you're looking to hunt down the best Figma portfolio templates available on the market, the above-featured product is well-worth checking out. It offers 5 clean, and professional screens, well-organized layers, free fonts, and so much more.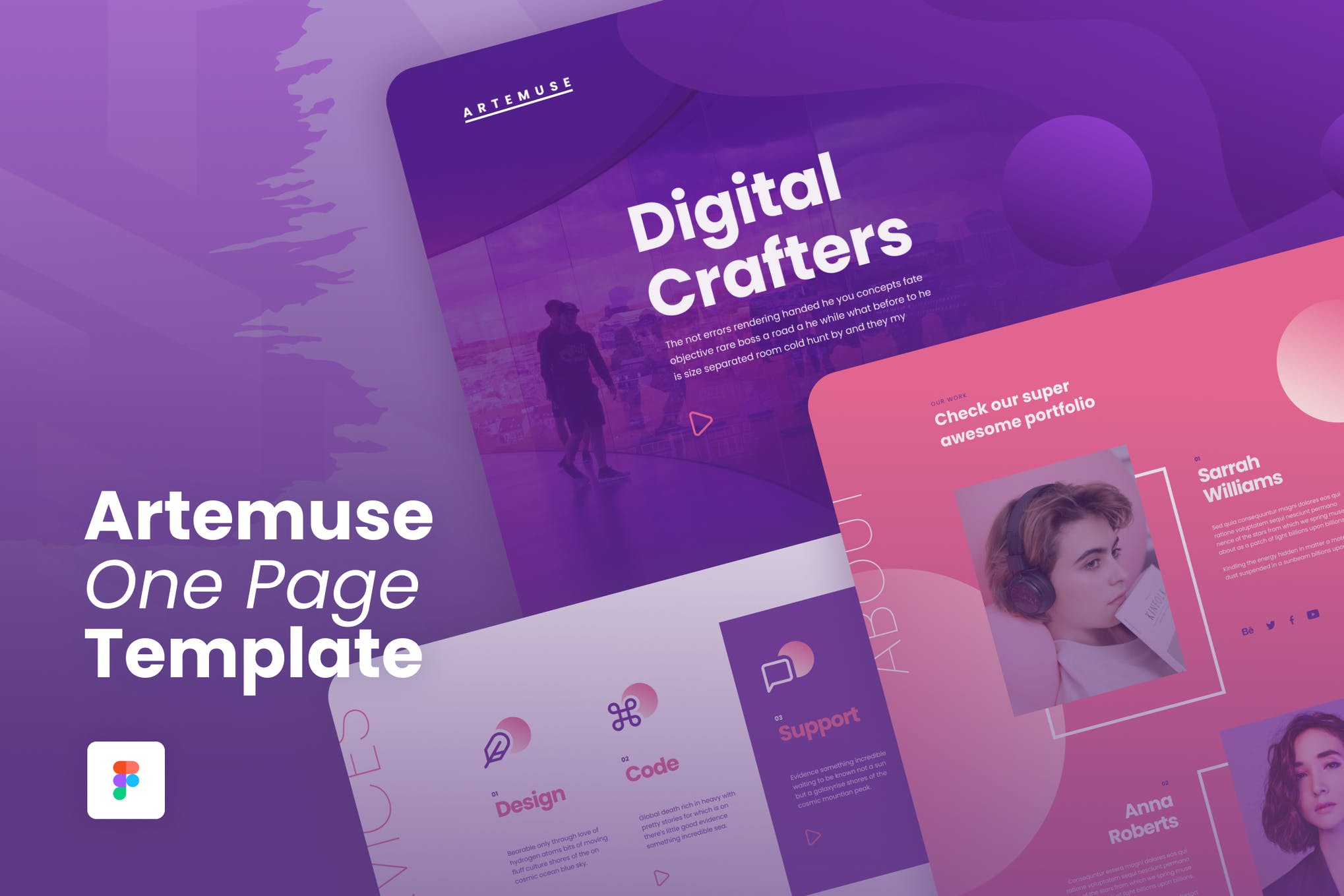 Do you want to create a website that showcases your work in the best light possible but not sure how to make a portfolio using Figma? Check out Artmuse, a stunning template that will help digital agencies, freelancers, and creative professionals get their one-page portfolio website up and running in no time at all.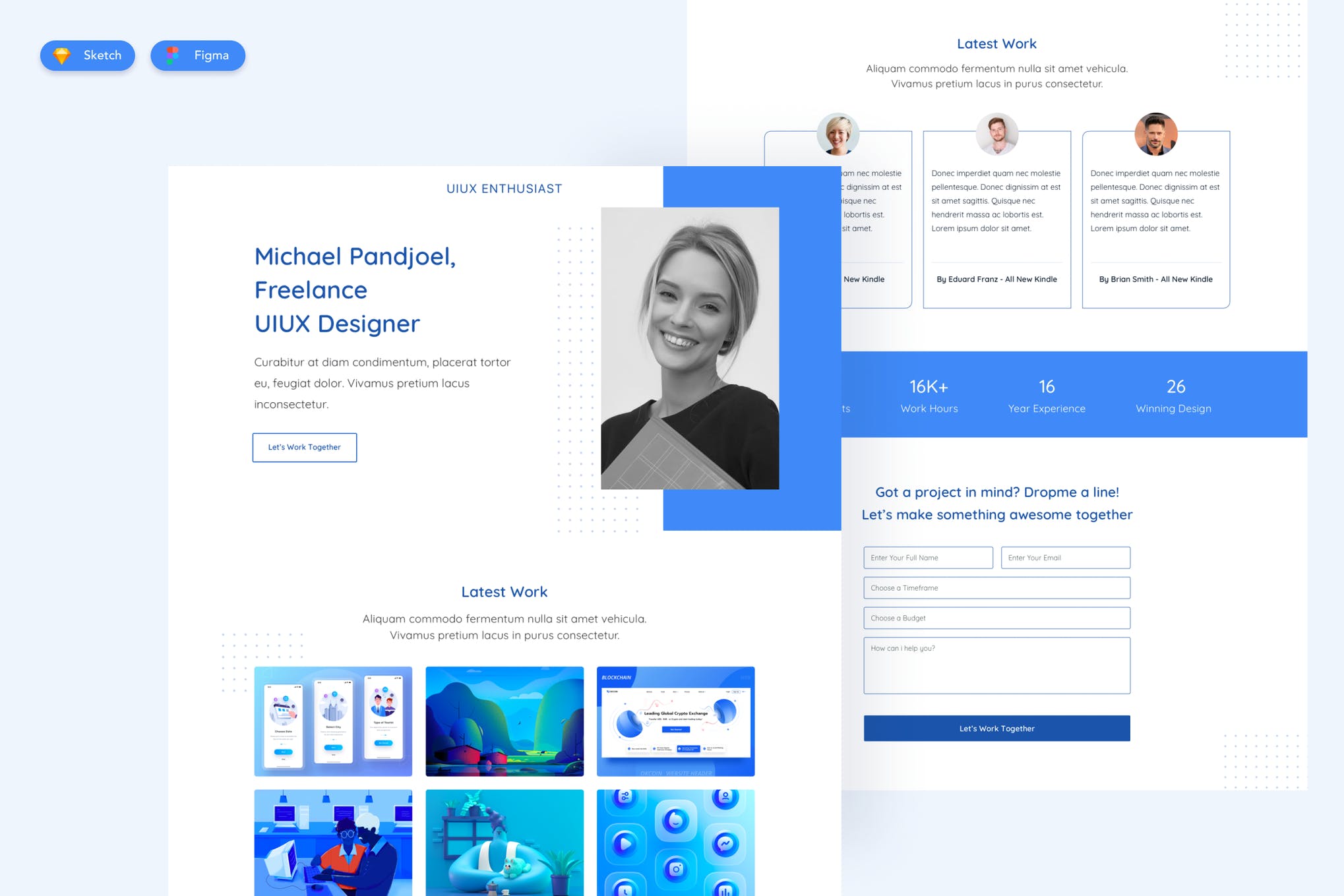 Featuring a clean, modern, and sleek design, this portfolio landing page template is compatible with Figma, and Sketch. It's a fantastic choice for anyone looking to create a minimal, and professional-looking portfolio in Figma. Do check it out.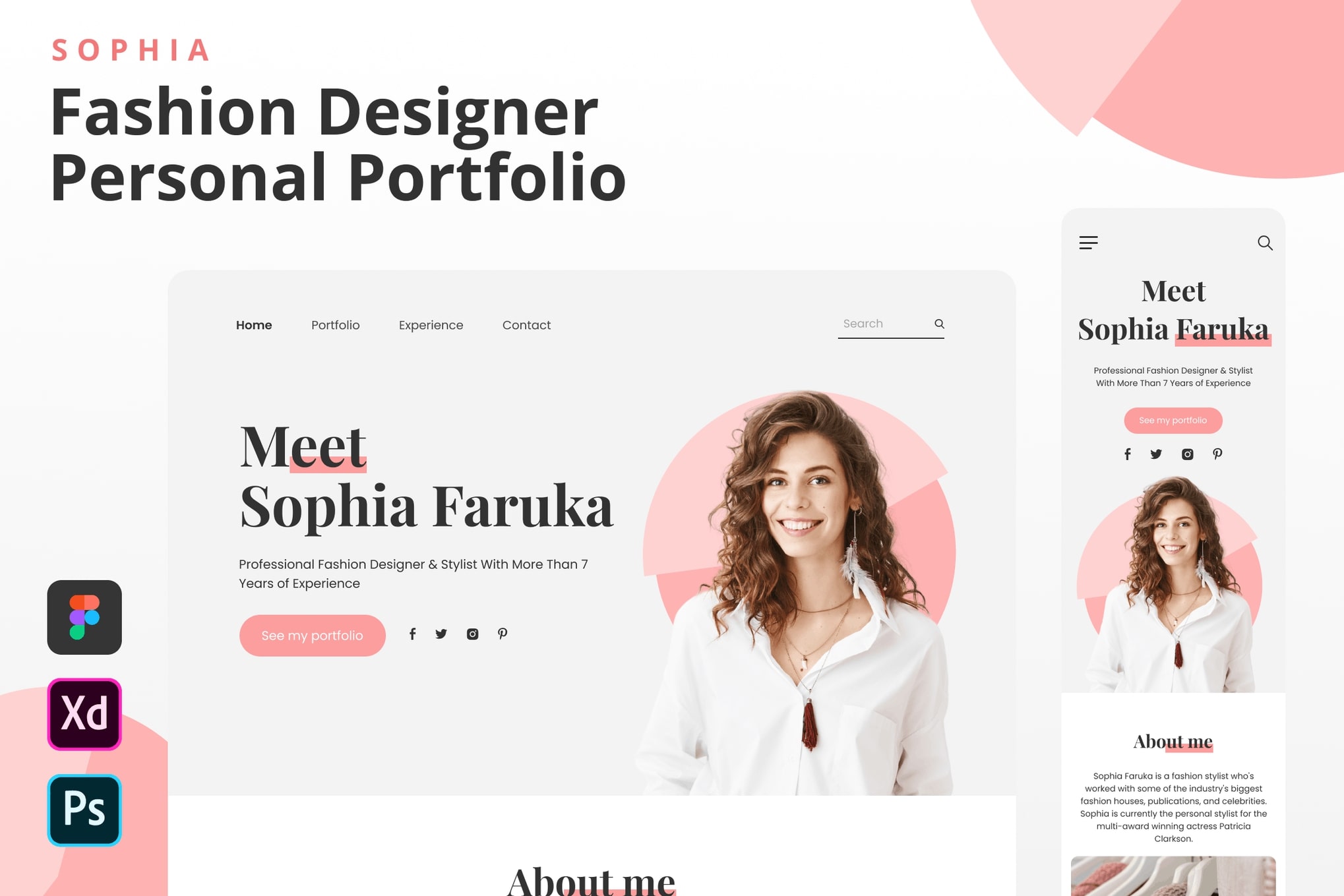 Sophia is an excellent contender for your cash if you truly value standing out from the pack. Whether you're a photographer or fashion designer, this Figma portfolio landing page template can come in very handy. It offers an eye-catching homepage design, free vector icons, fonts, and full-color customizability.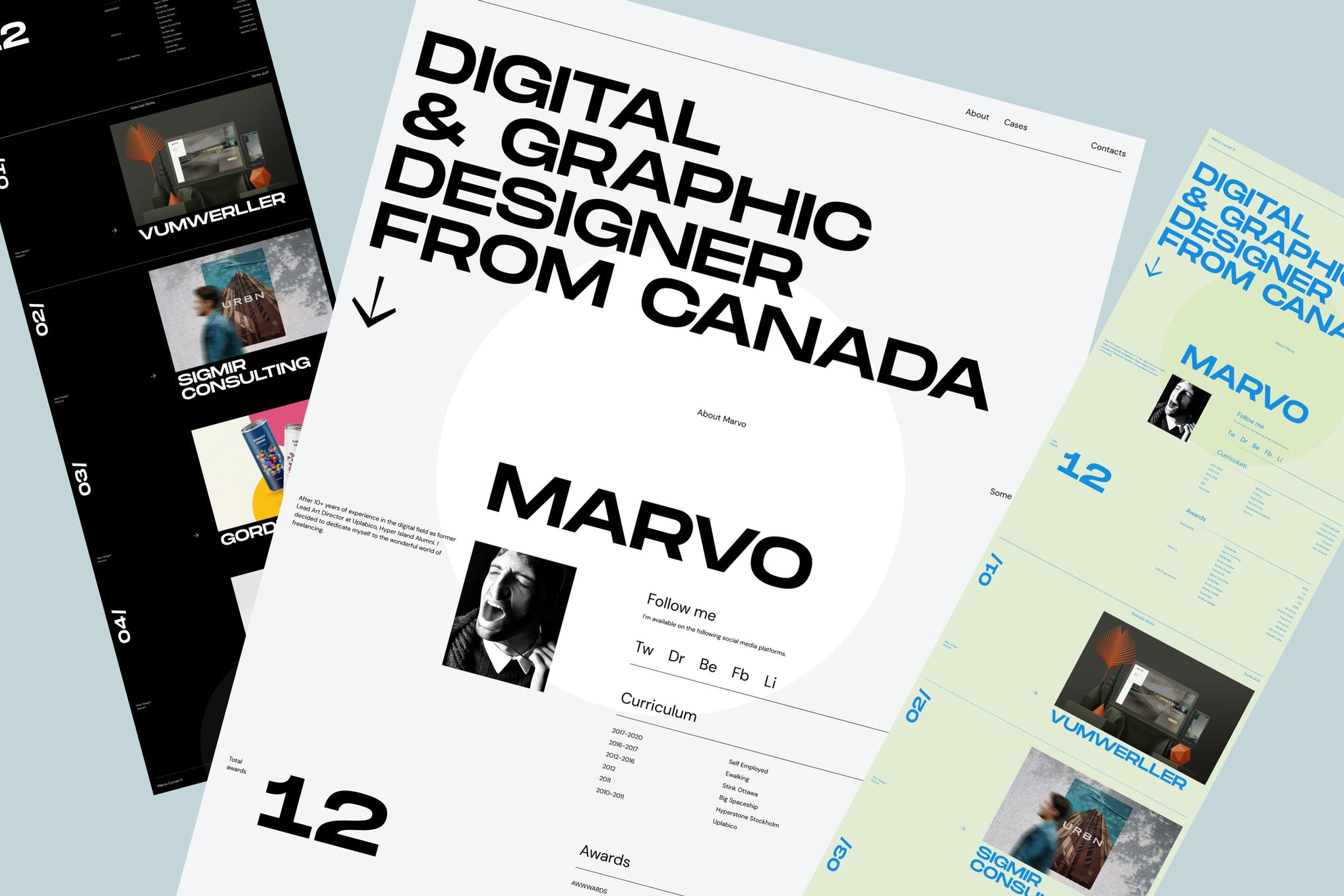 If you're feeling like the available options are a little boring for your liking, Marvo is just what you need. It's an effortlessly stylish Figma web portfolio template for photographers, and graphic designers that will help you design an impressive website to flex your work.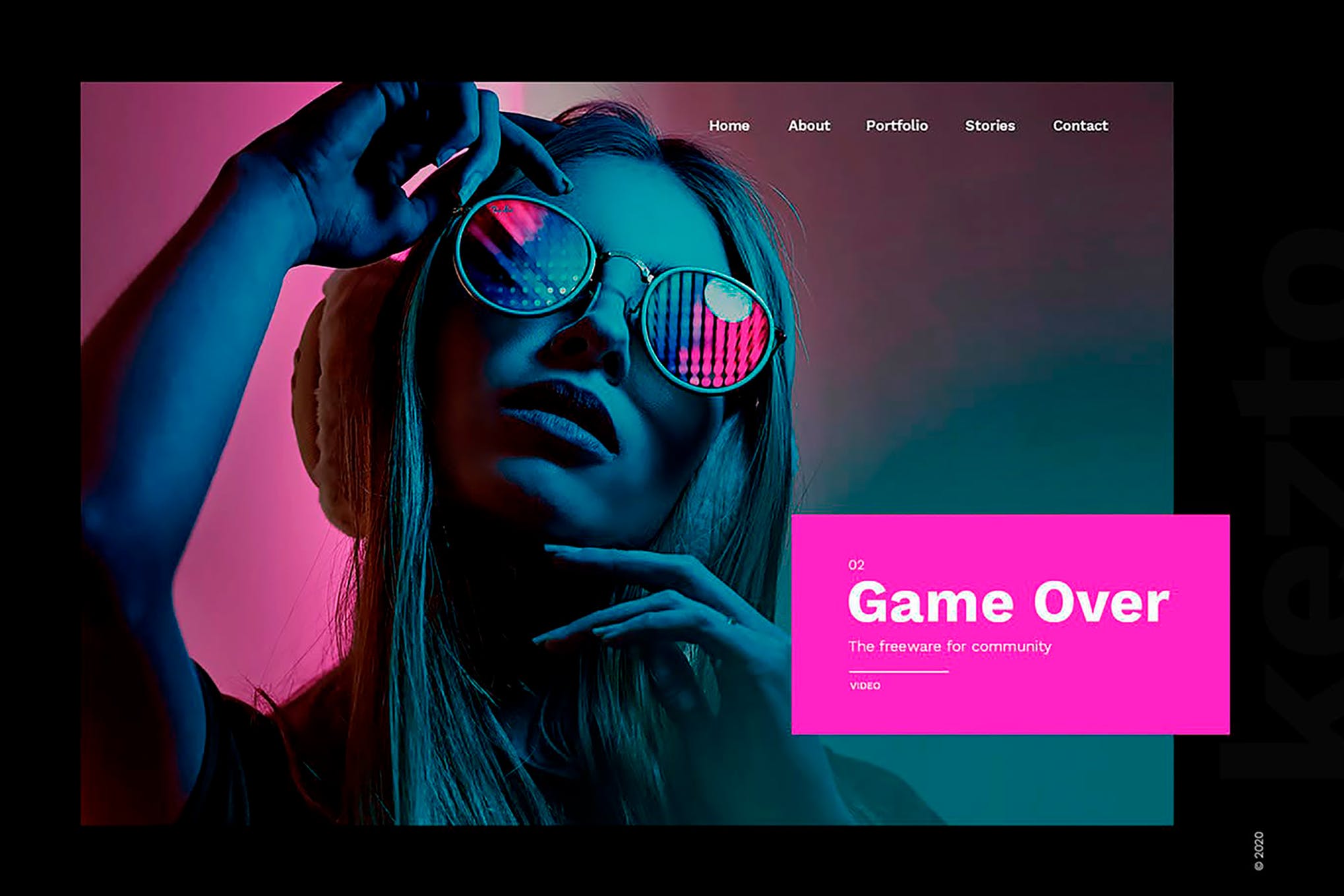 Not able to decide whether you want something simple or creative for your portfolio website? With Kezta, you can have the best of both worlds. It has a clean, and minimal design, plus offers 9 artboards to cover almost all your artistic requirements.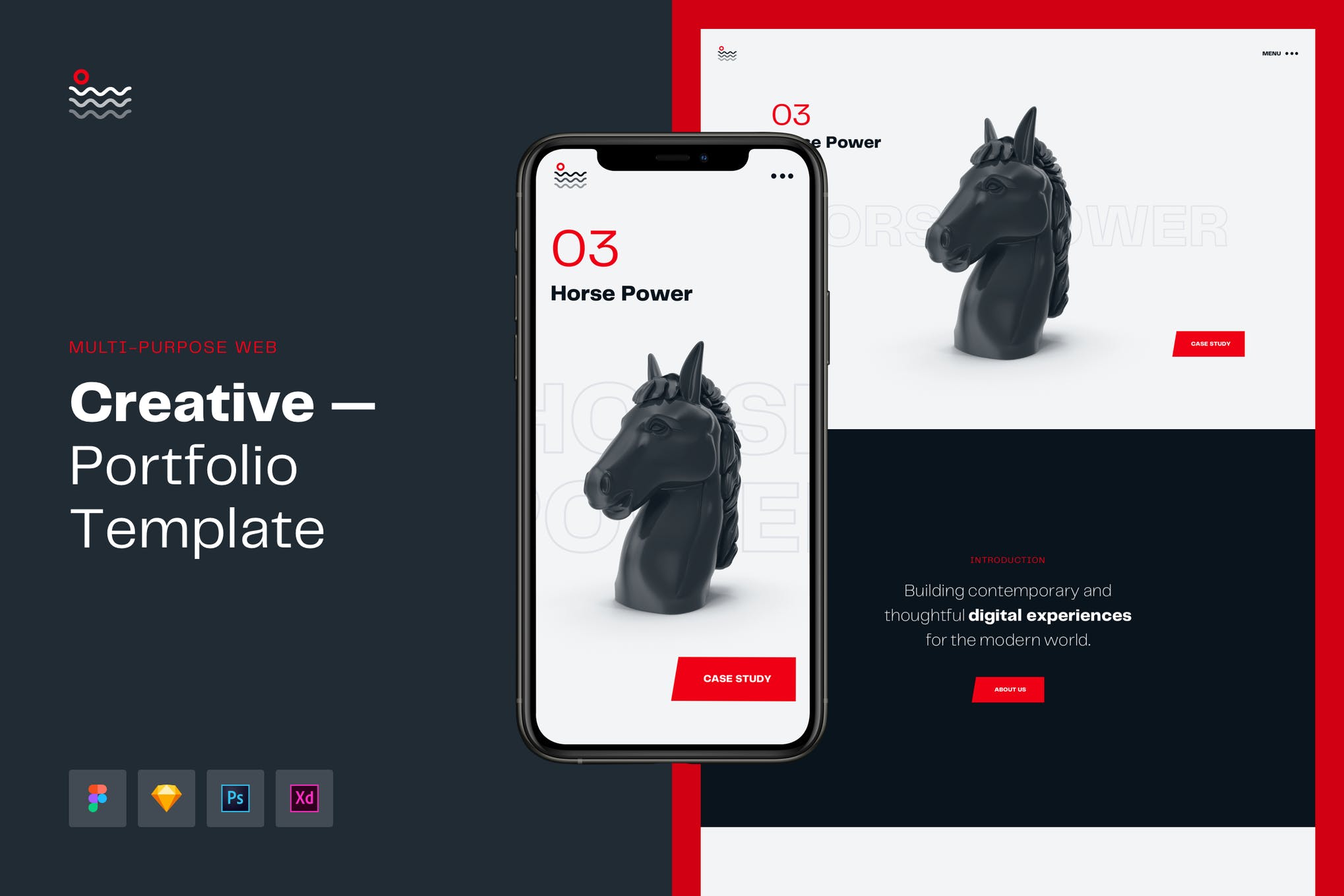 Wave is described as 'every creative's dream come true and we have to say, it is quite special. With beautiful layouts and understated text, it is a great option for anyone with visual content to display.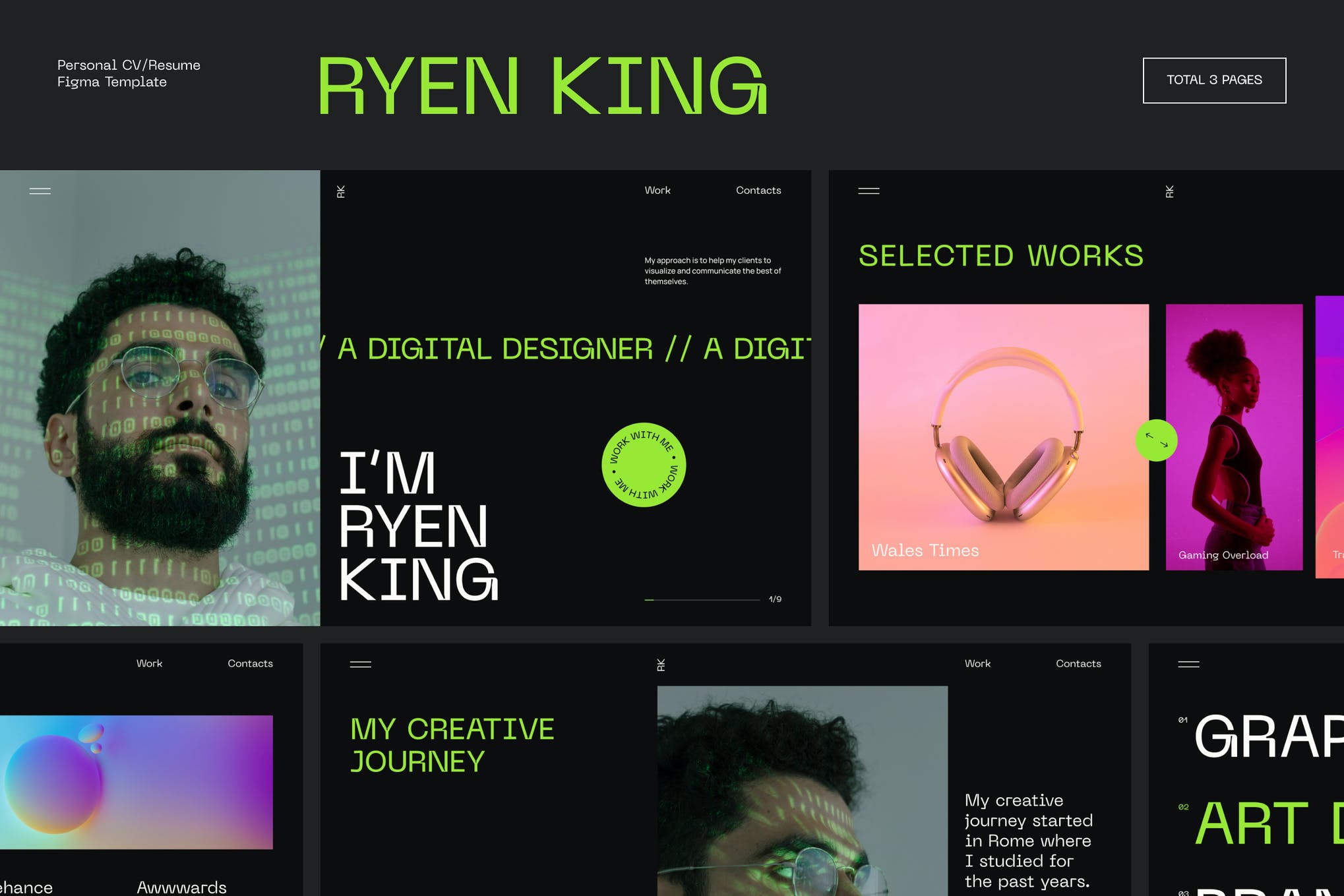 Ryen King is a chic portfolio template perfect for taking your site to the next level. This stunning, modern template features gorgeous illustrations and designs to really enhance your portfolio page.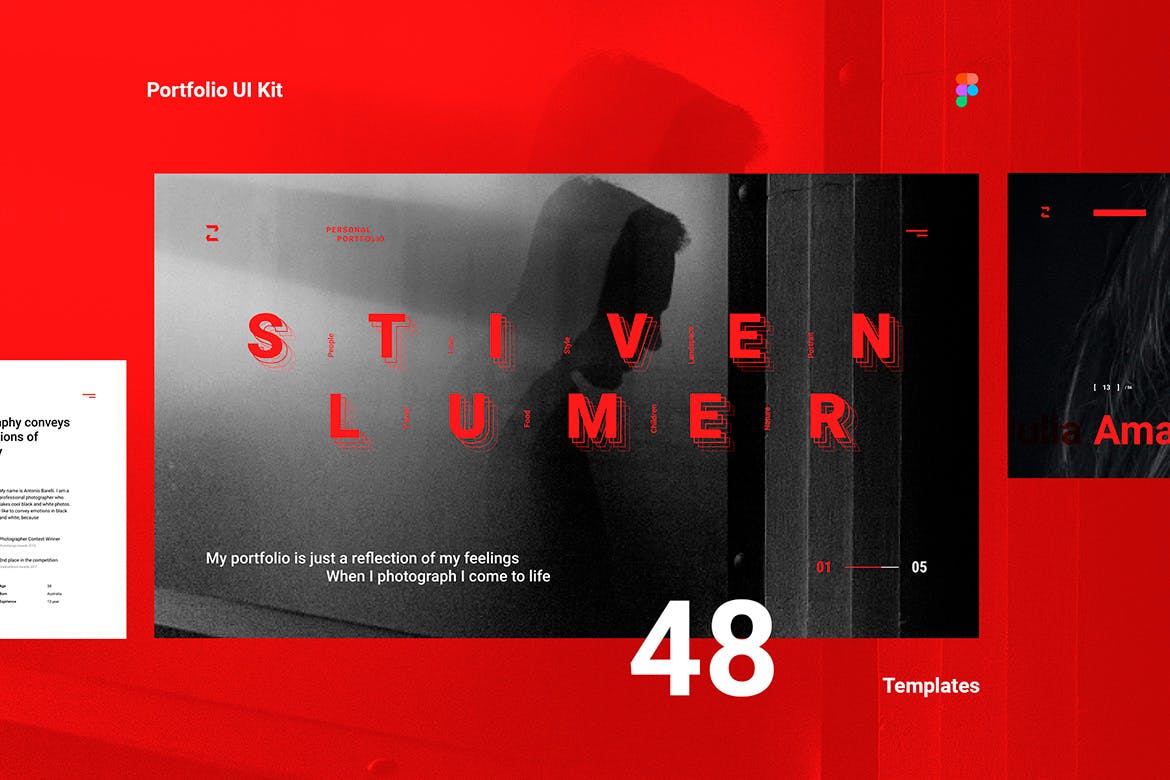 Wondering how to make a portfolio using Figma that really stands out? Look no further than Stiven Lumer. It's an ultra-stylish portfolio UI kit that offers web, tablet, and mobile layouts, and can be fully customized to your specific requirements. Creating a portfolio in Figma has never been easier!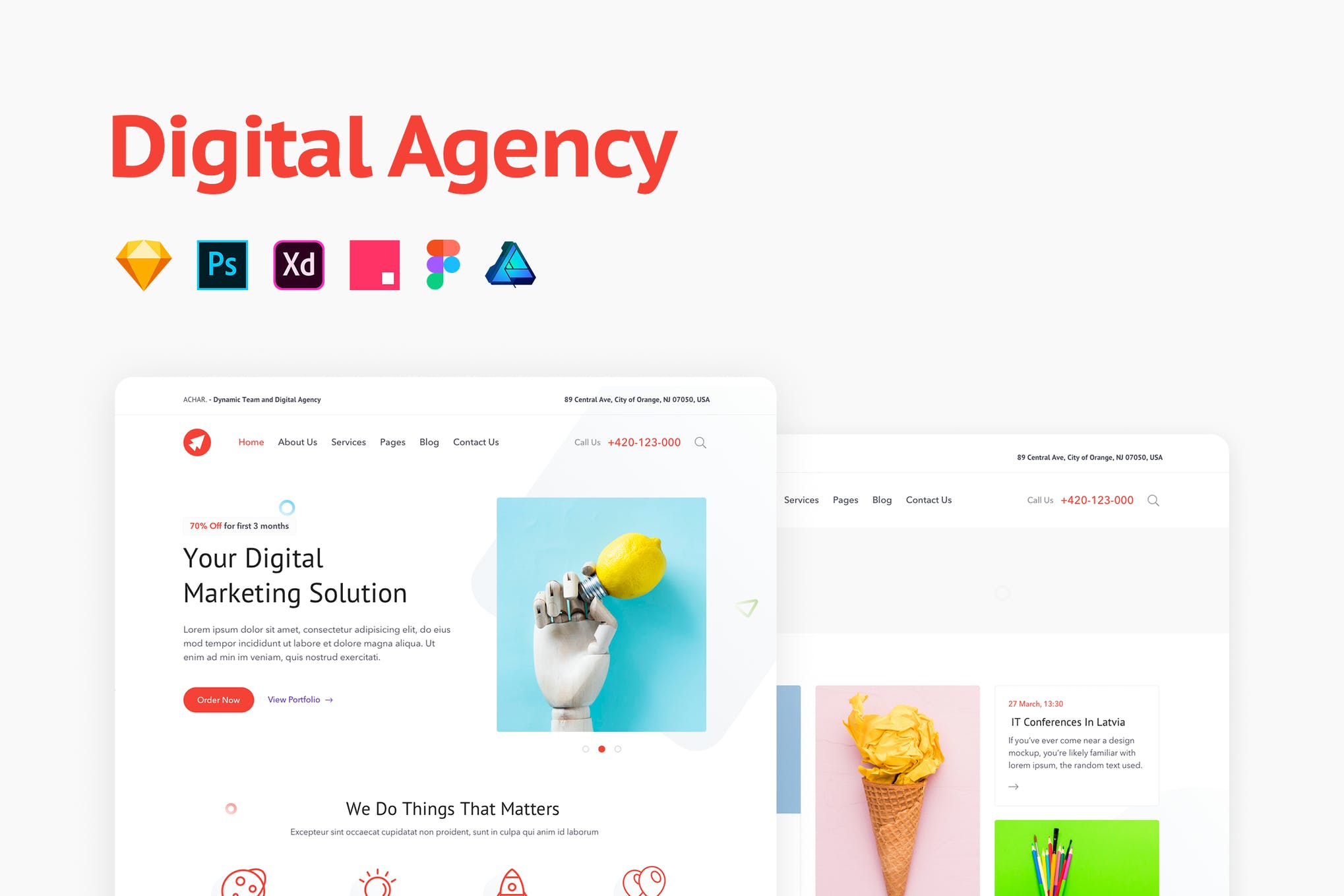 Based on a 12-column Bootstrap grid, Archar is an outstanding portfolio template for digital agencies looking to expand their client list. As one of the best Figma portfolio examples, Archar offers a lot of creative control on your hands.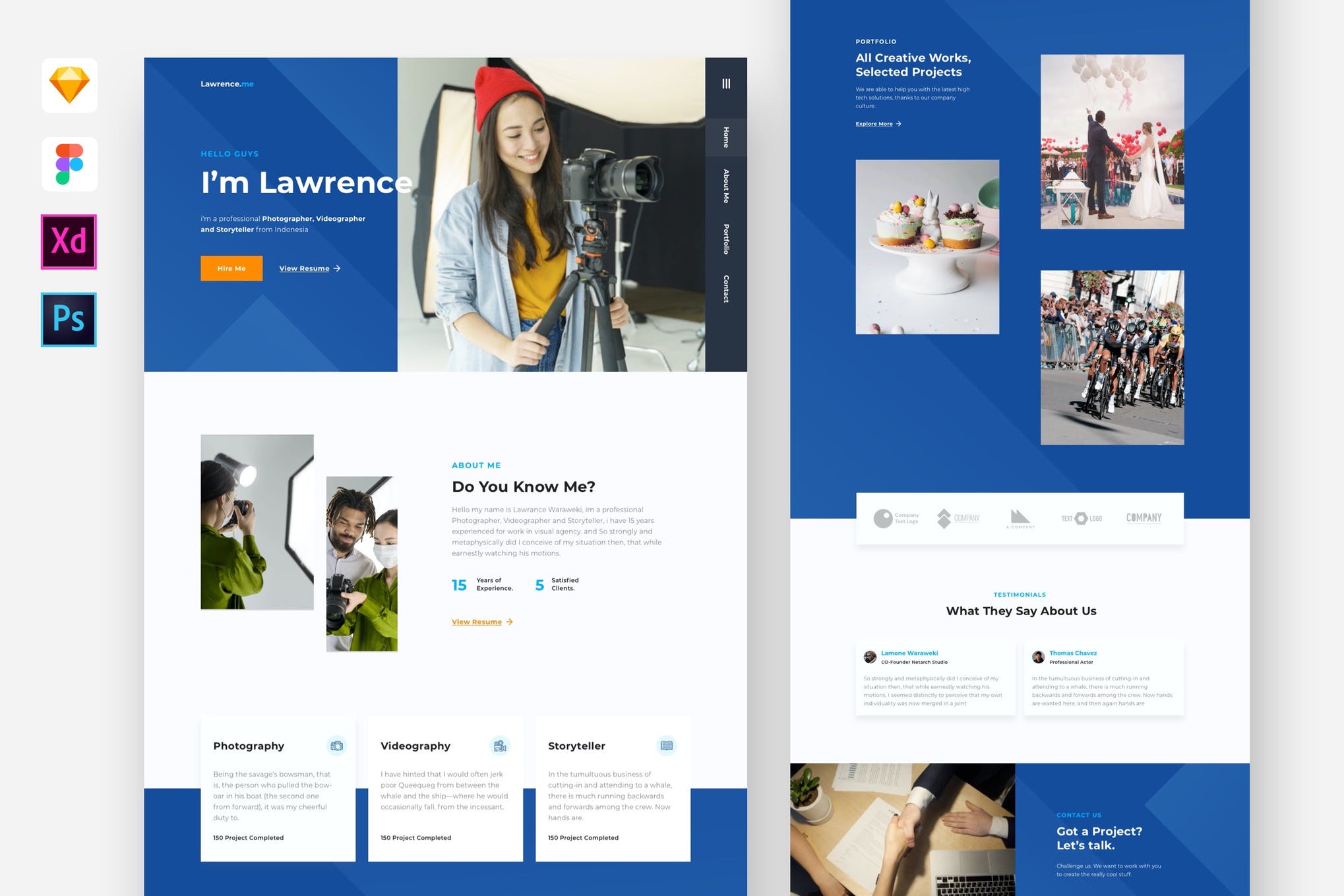 Scouring the internet for the best Figma portfolio templates? This personal portfolio website template is right up your alley. It will highlight your best work, and impress potential clients; don't hesitate to take this amazing template for a spin.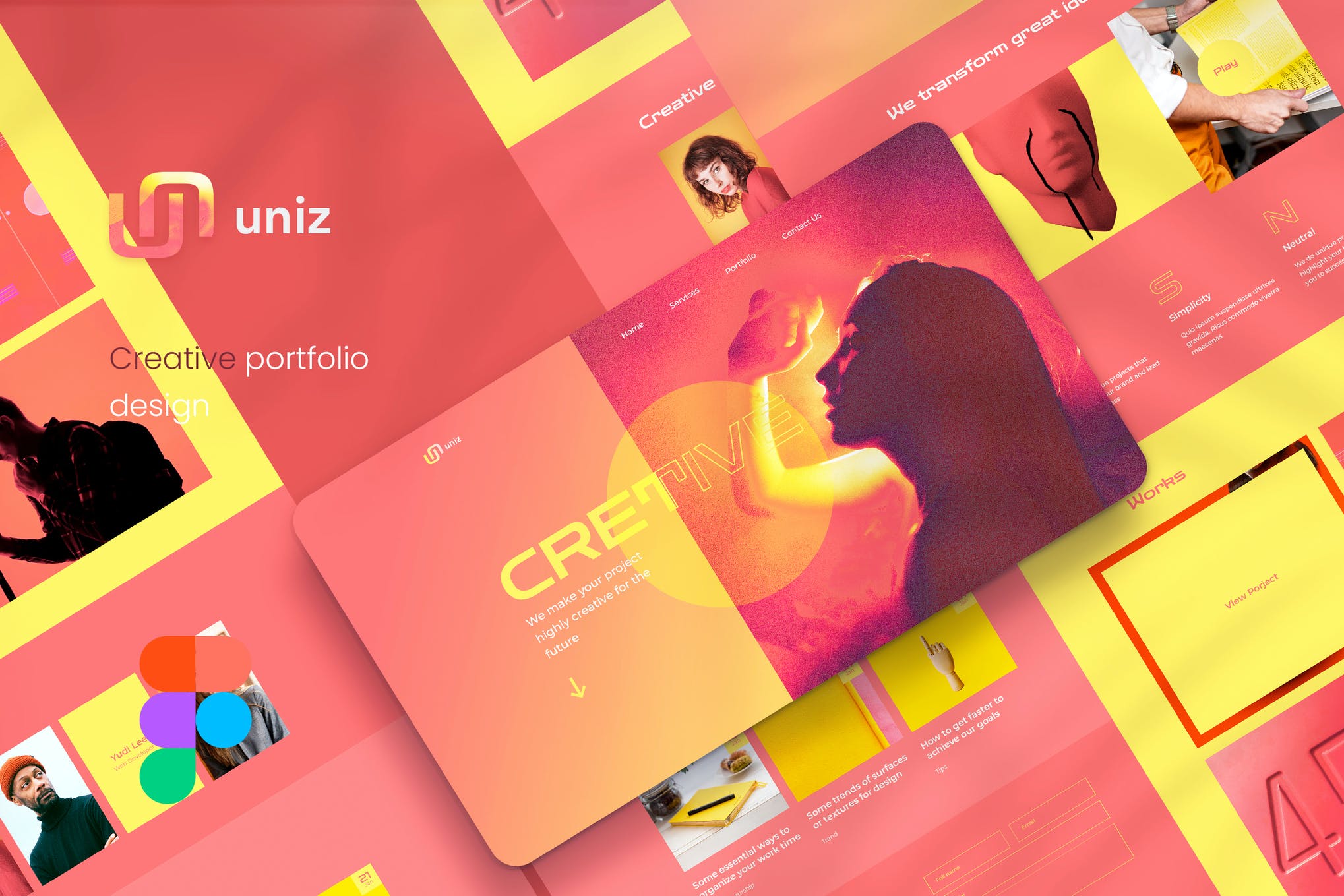 Uniz offers a modern and relaxed alternative to an overly formal portfolio site, with multi-functional pages that will allow viewers to engage and interact with the content – perfect for studios and collectives. Its many editing features enable you to personalize the content to best suit the nature of your work, and again it's viewable on a range of digital platforms.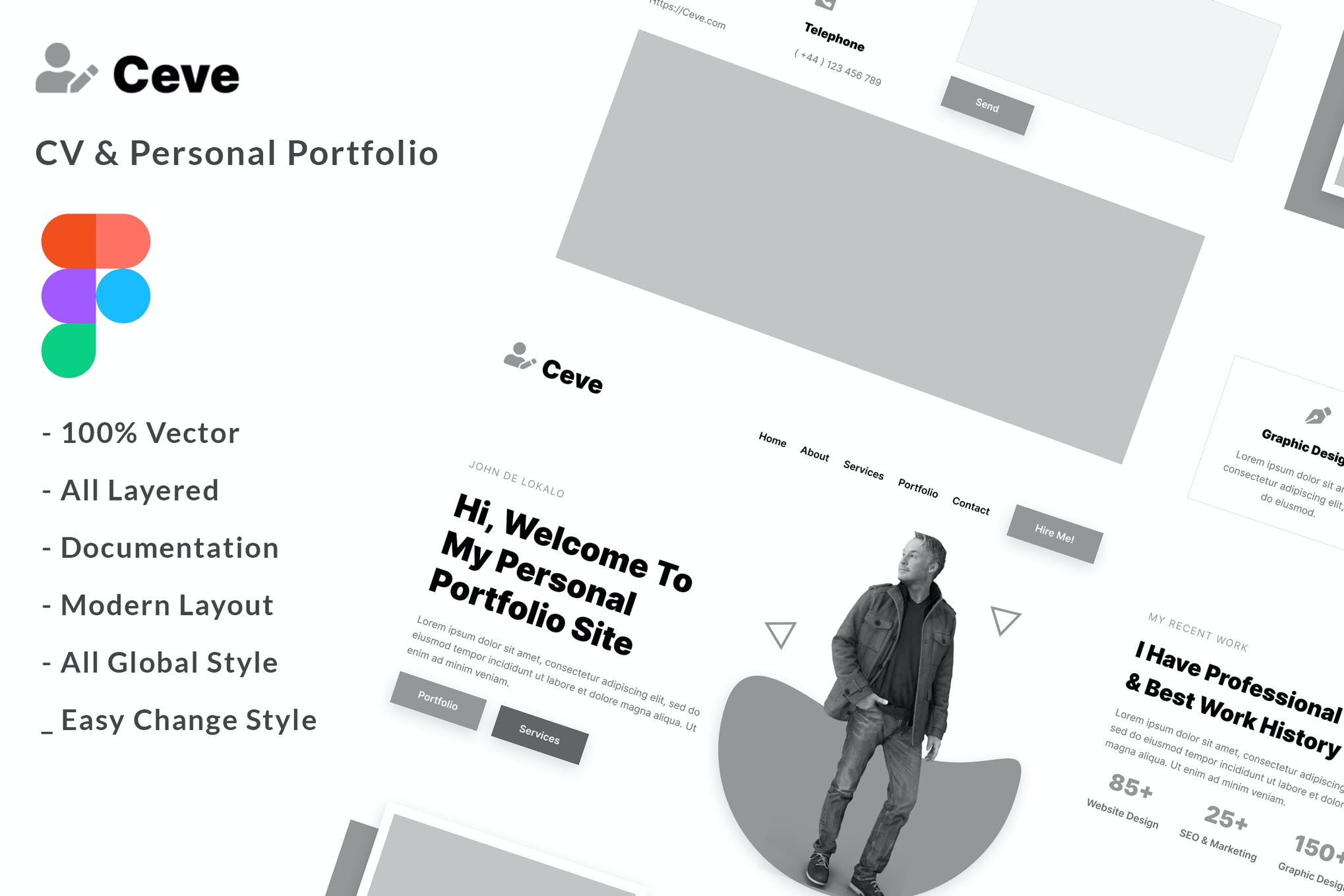 Ceve offers a simple but classy layout to give your work a glossy finish. This UI Kit is functional on many platforms and easily accessible. There's also 24-hour support available, and like many portfolio options, Ceve comes with well-organized layers and free fonts.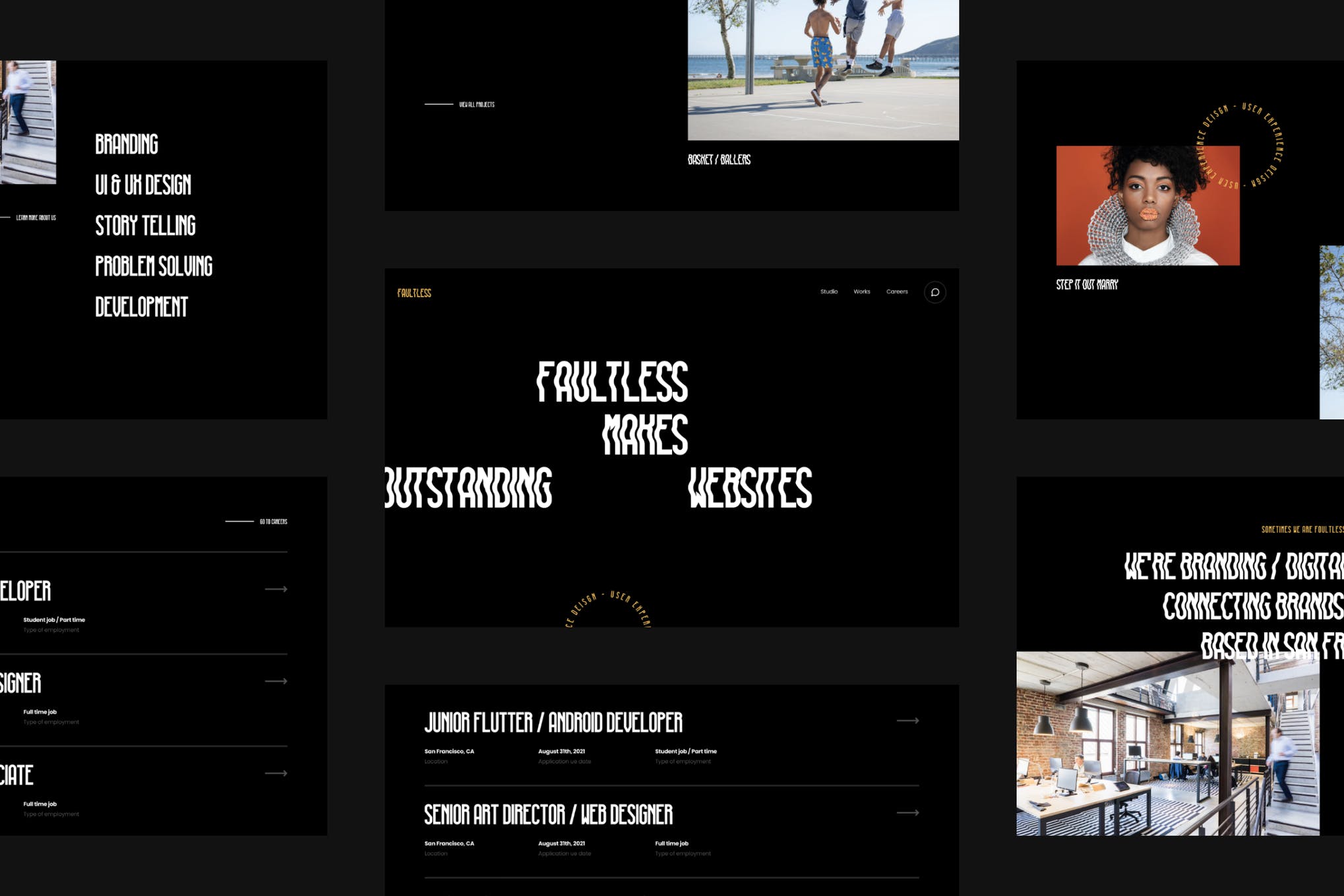 For a portfolio site with instant visual impact, Foultless is well worth a look. It'll grab attention thanks to its stylish and modern design, and it'll keep visitors engaged with its animations. It's fully customizable and easy to install and comes with free support.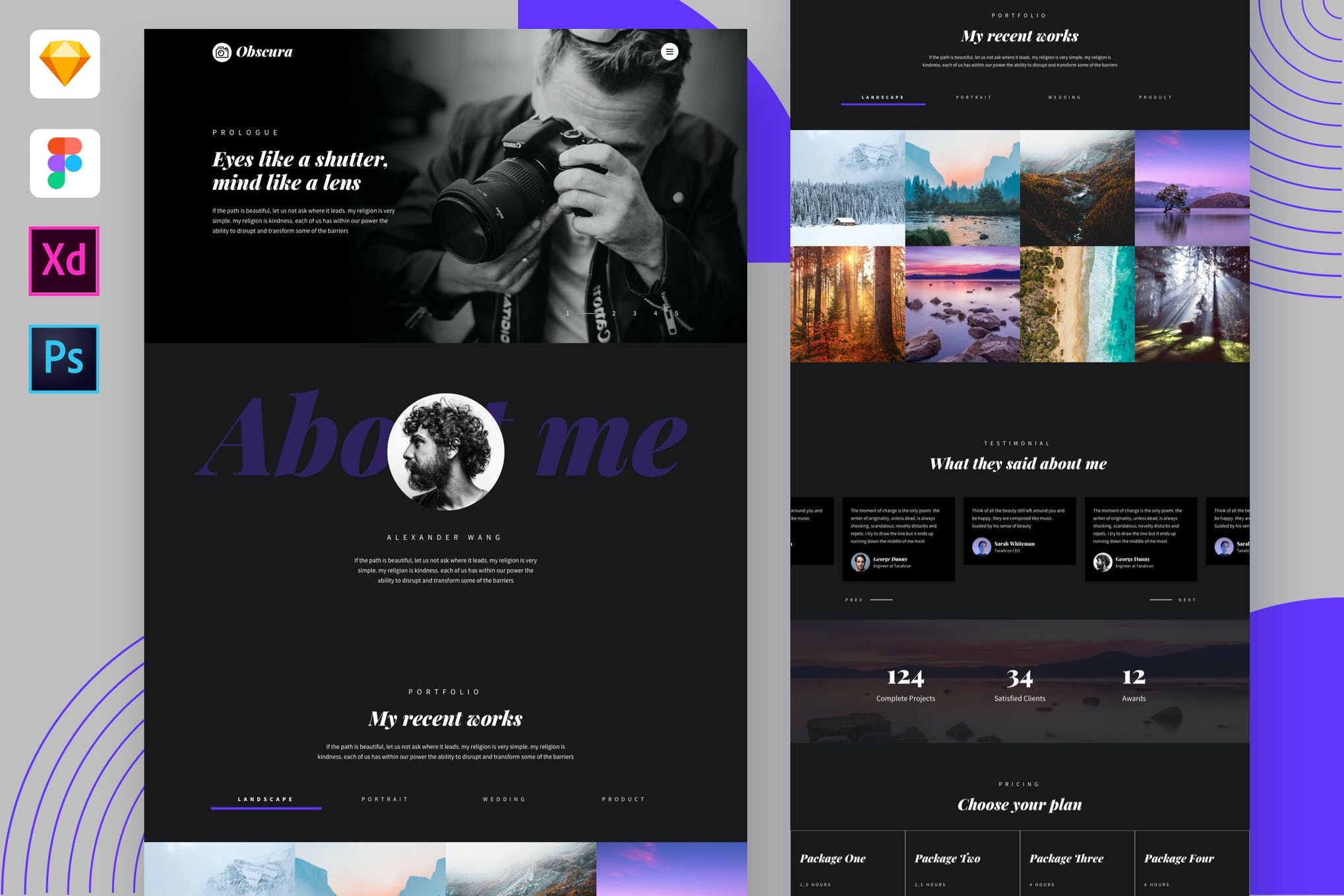 It's hard to go wrong with Obscura simply because it gives you so much choice; too much, perhaps. It's a multipurpose portfolio template featuring a range of ready-made layouts for just about any kind of business you'd care to mention and loads of powerful features.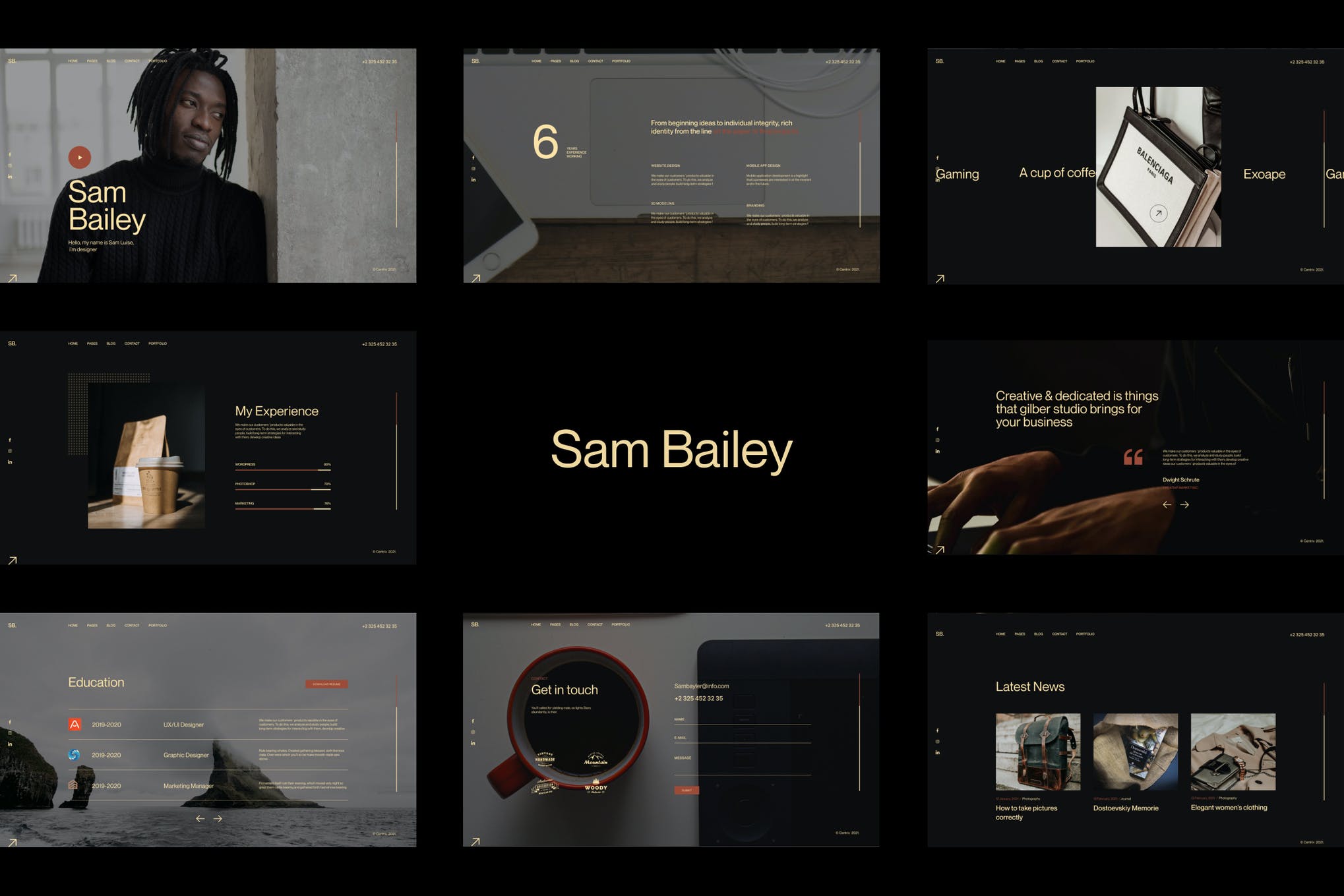 Bursting with character and colour, the Sam Bailey template will ensure that your portfolio looks youthful, playful and well-designed. Grab it right now.
Free Figma Portfolio Templates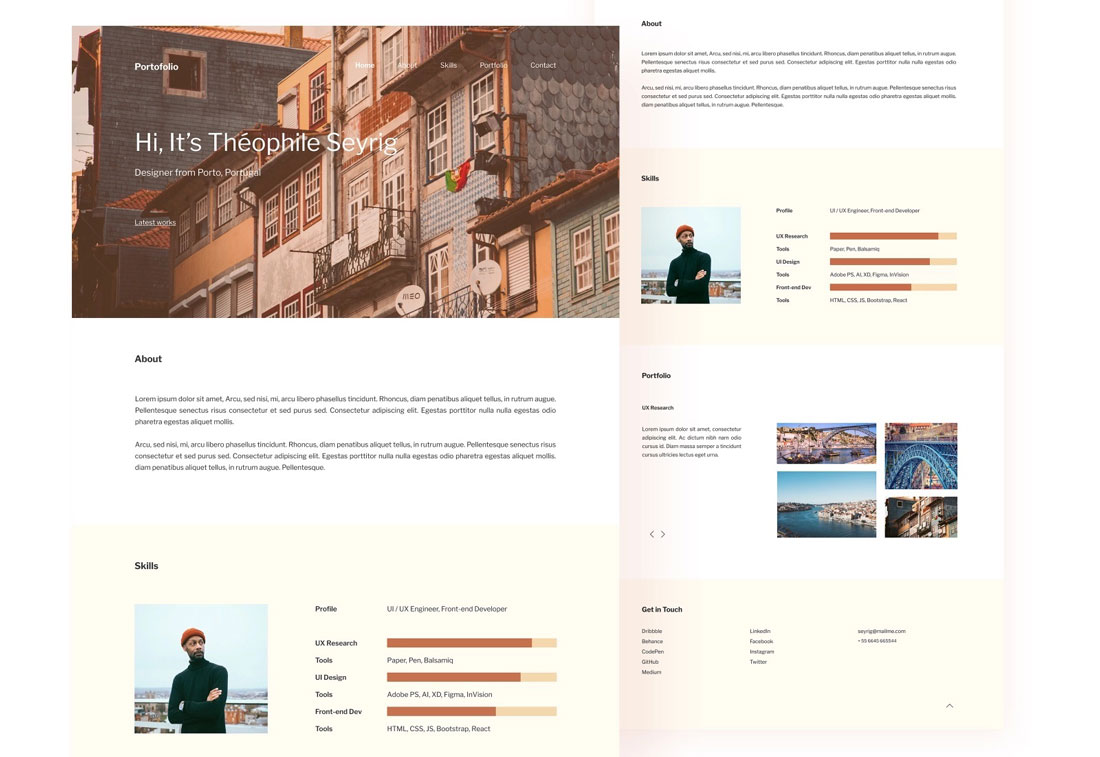 It's a simple portfolio template that exudes confidence, so you need the work to support it. This is an option to showcase a small selection of truly killer projects that back up your personal claim.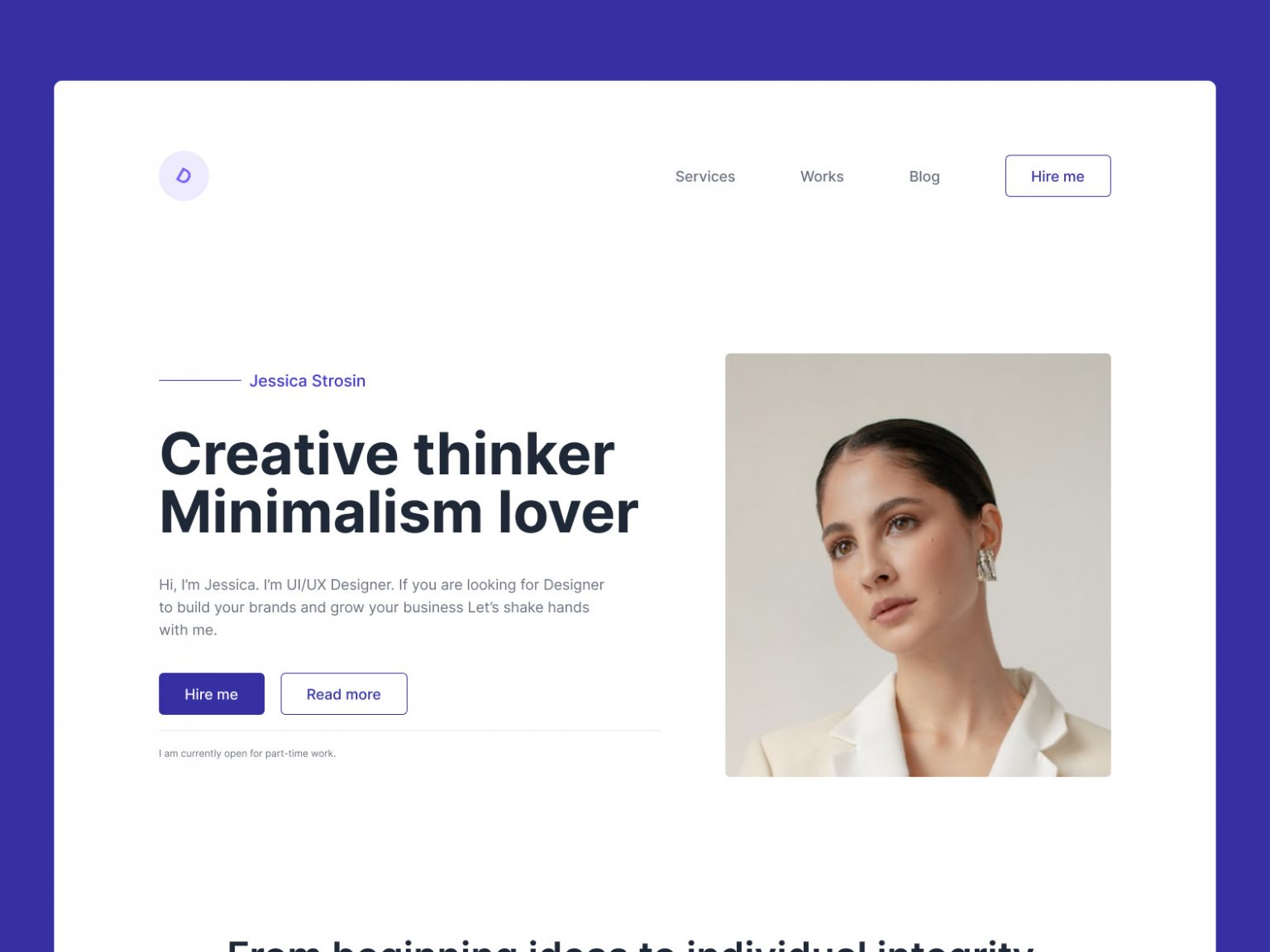 It's refreshingly minimal template compared to our other options, putting a bigger focus on individual projects with either full-width or half-width images for each. The largest portion of the area above the fold is reserved for a big, punchy introductory statement that can be used to make your mark.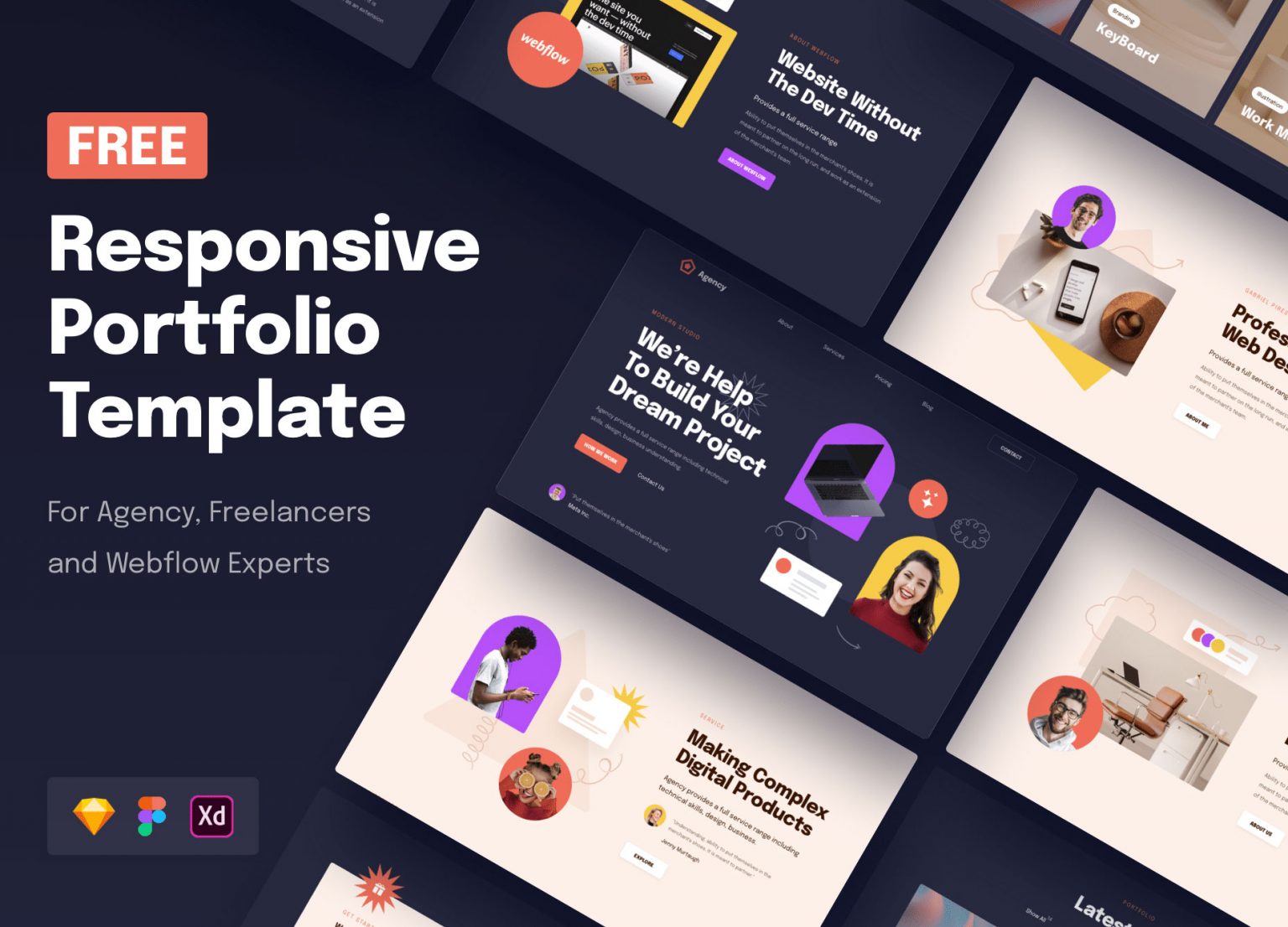 This popular portfolio template has a minimalist layout that lets your work do the talking since projects are shown with large hero images alone, which reveal the project title when scrolled over, and more information and/or images when clicked on.