30+ Best Figma App Templates (Mobile & iOS Figma Templates)
Whether you're a developer looking to build an Android application that can be sold on the Playstore, or someone wanting to create a great iOS app for their business, you must check out our handpicked list of the best Figma app templates.
Let's face it, developing an app project from scratch can be extremely time-consuming, and overwhelming. But with the help of Figma mobile templates, you can put together stunning, and high-quality applications in a fraction of the time. Our list consists of both premium and free Figma app templates that can be fully customized to fit your brand.
Read on.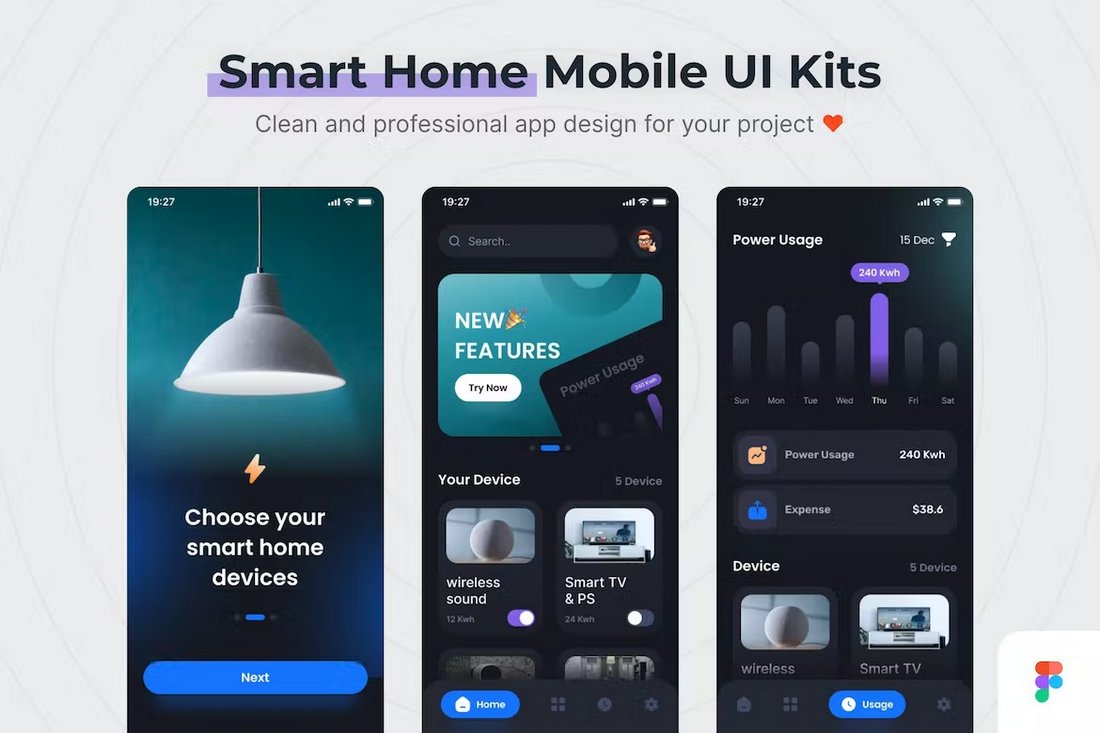 This Figma app template is actually a masterclass on designing beautiful mobile user interfaces. It features a sleek UI for controlling smart home devices and it has a beautiful and user-centric design. It has 3 screens with customizable components.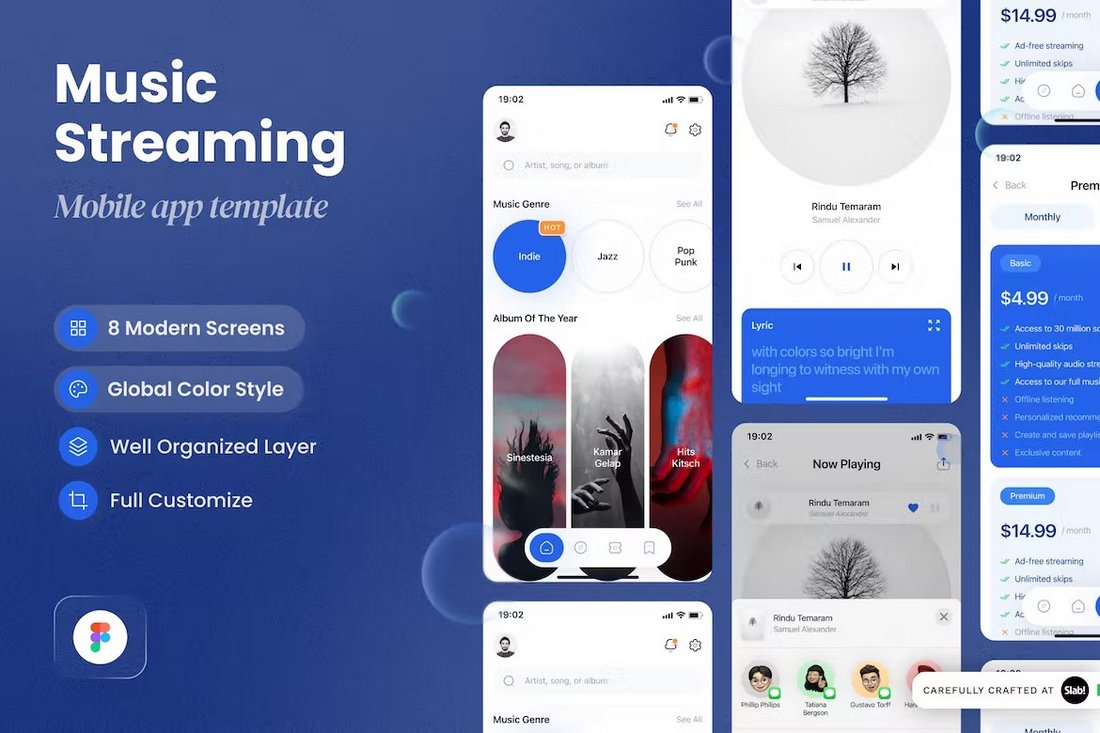 You can use this Figma template to design a minimalist UI for a music streaming app. The template has 8 creative app screen designs with customizable colors and elements. It uses a light color theme but you can find a similar app template with a dark color theme here.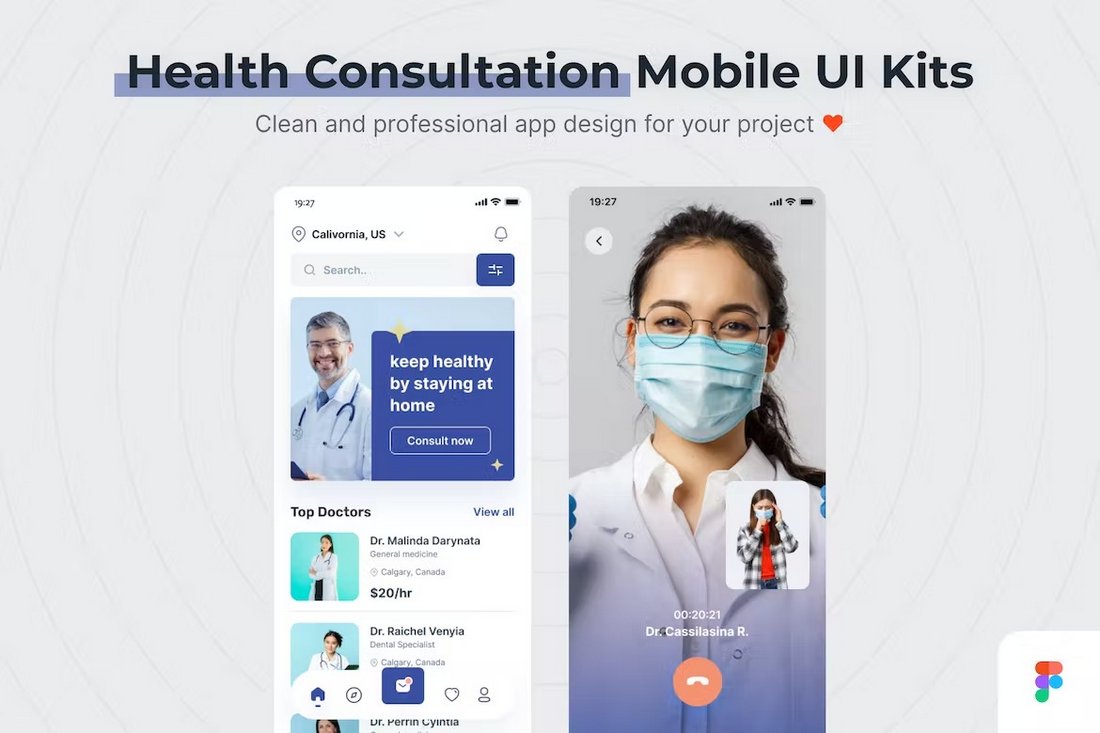 This Figma app template is ideal for designing a modern app layout for a hospital or medical service platform. The template includes 2 screen designs that you can use as starting point to design a fully-fledged app design.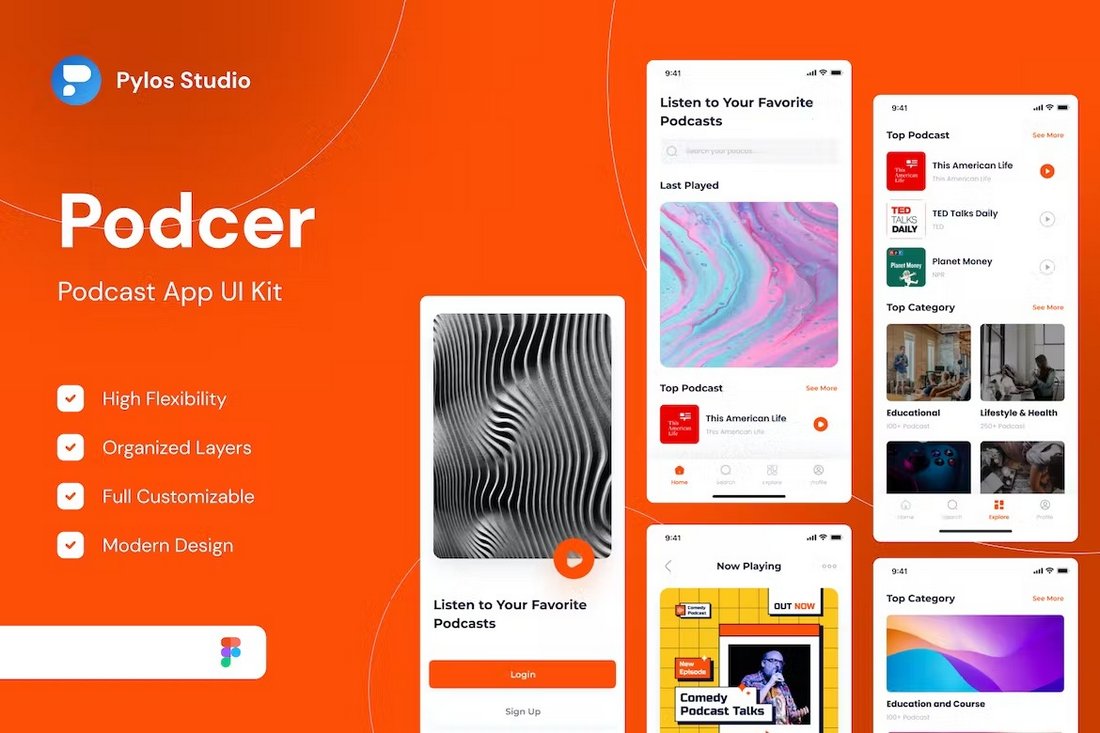 You can use this Figma app UI kit to design a stylish app for streaming and exploring podcasts. It features a clean design with a user-friendly layout for browsing podcasts and streaming. It has multiple mobile screens with editable designs.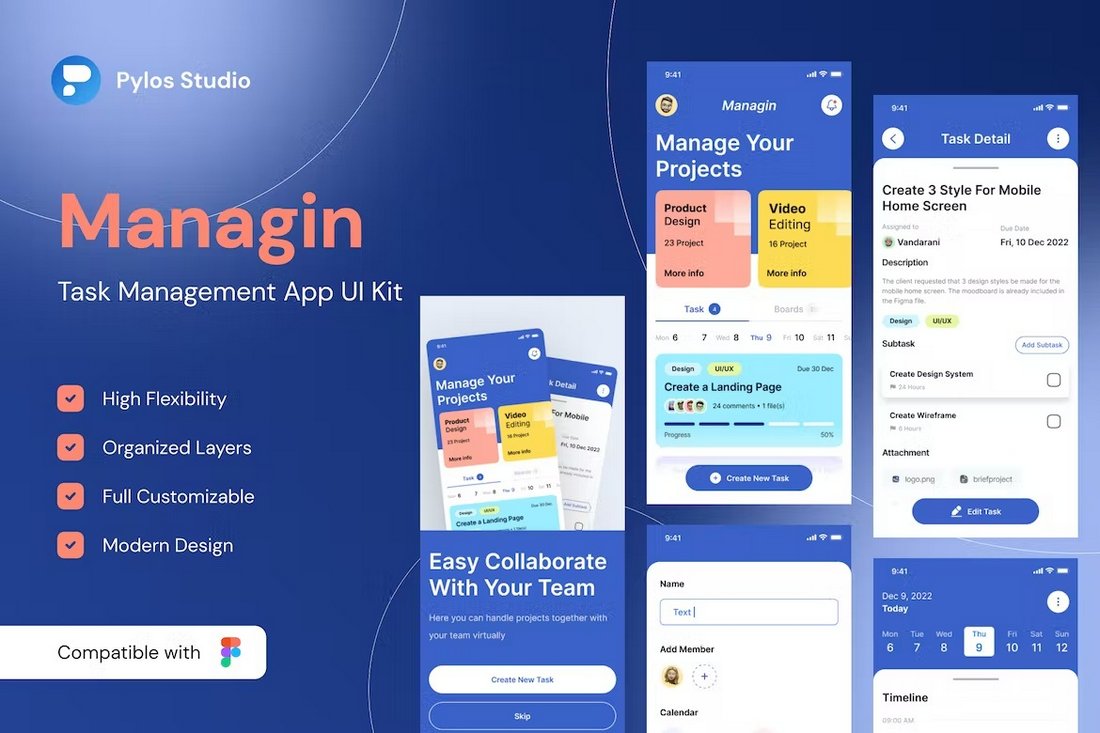 Managin is a creative app template for Figma. It has a cool and stylish design for crafting a UI for a task management app. There are several different mobile screens in this template kit that you can easily customize to your preference.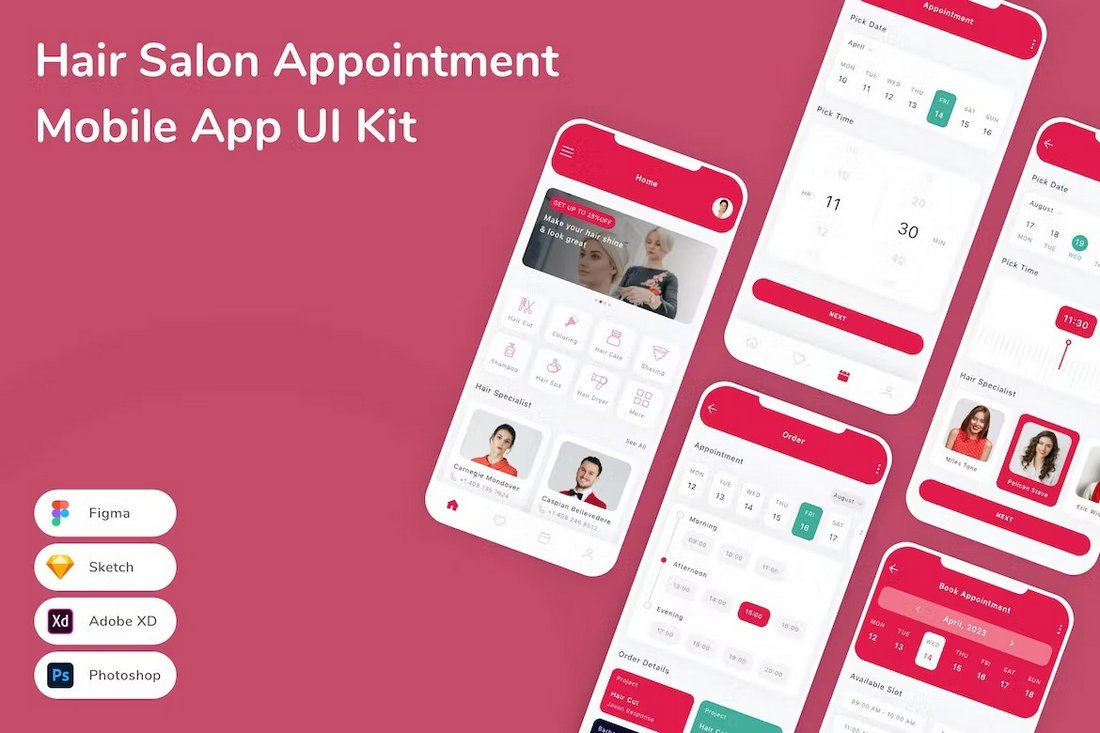 Design a simple yet effective mobile app for a hair salon using this Figma template kit. It has a modern layout with a minimal UI for making appointments at a hair salon. The template is available in Figma, Sketch, and Adobe XD formats.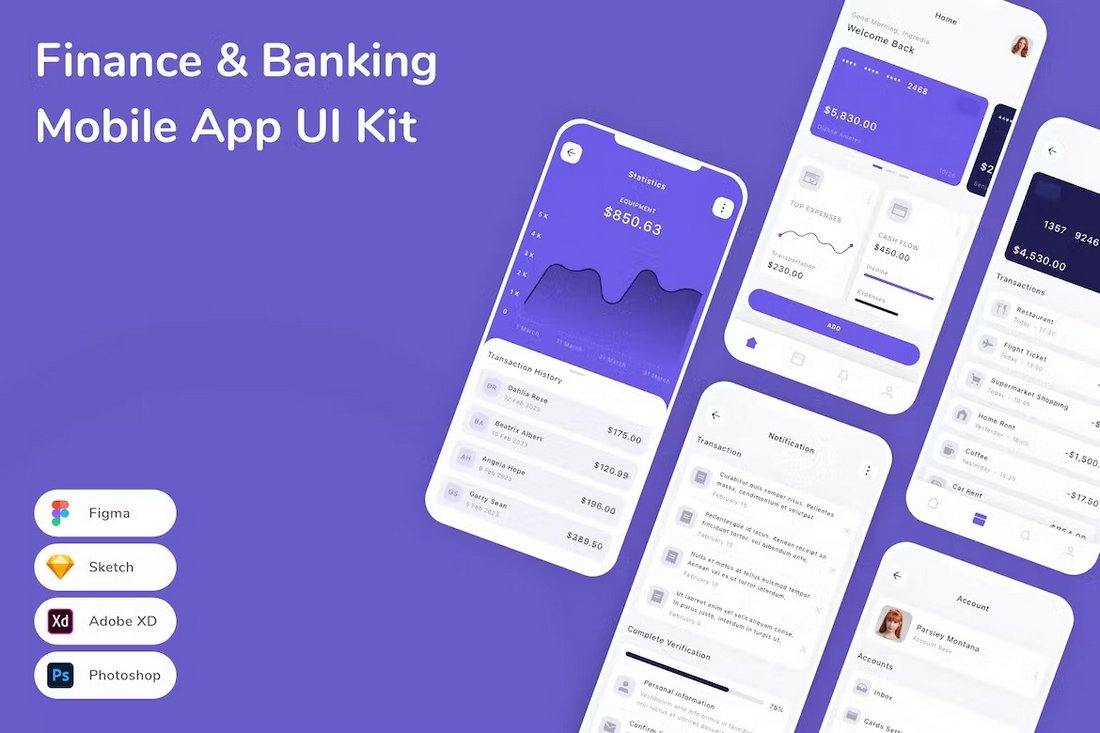 This app template has a flexible layout that you can use to design apps for both the finance and banking industries. These app screen templates have fully customizable components and elements. And they come in multiple file formats.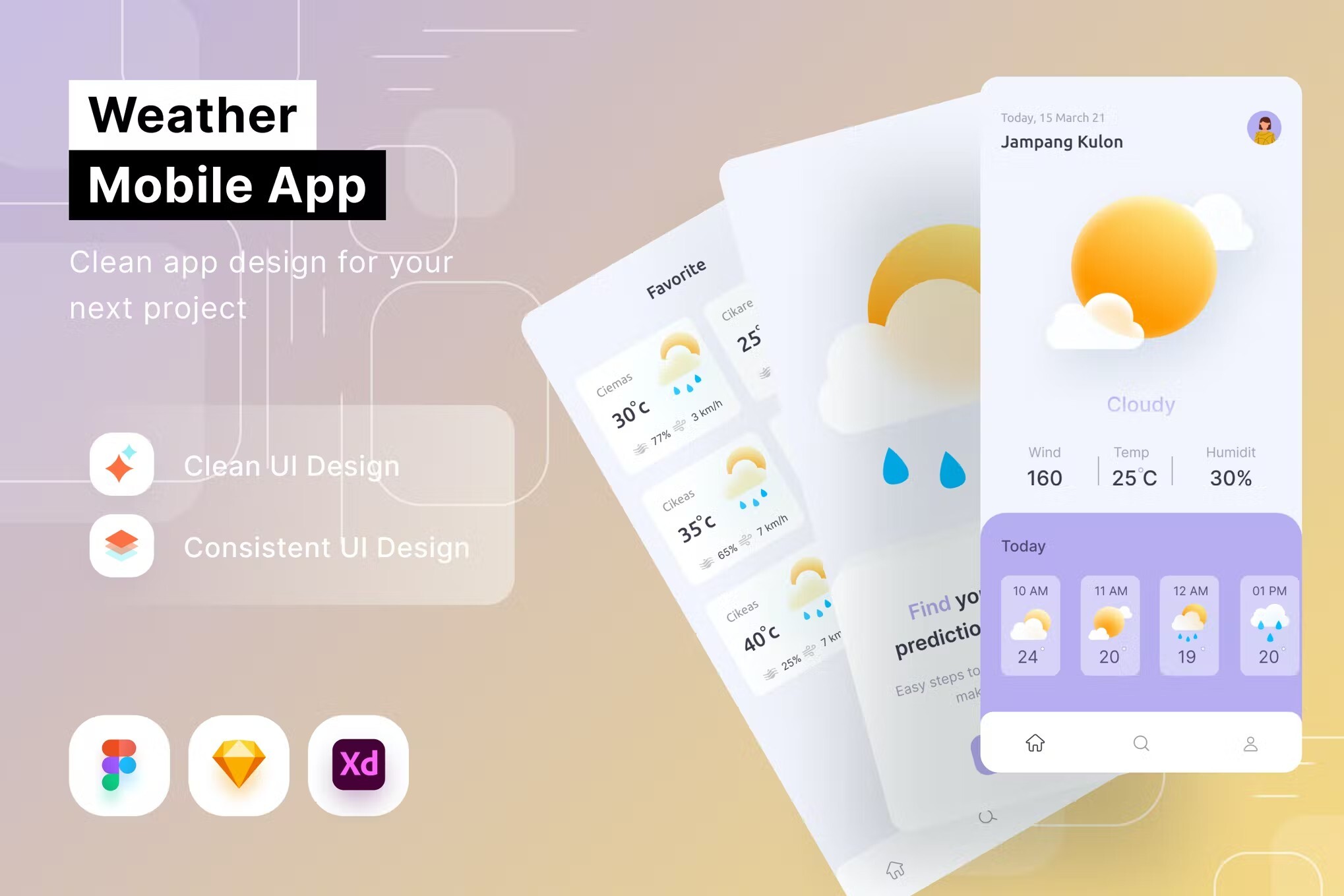 Use this Figma template to quickly create a weather mobile app without any hassle. It provides you with 52 UI screens, full-color control, free fonts, editable, and resizable vector layers, and many more amazing features that really should be seen to be fully appreciated.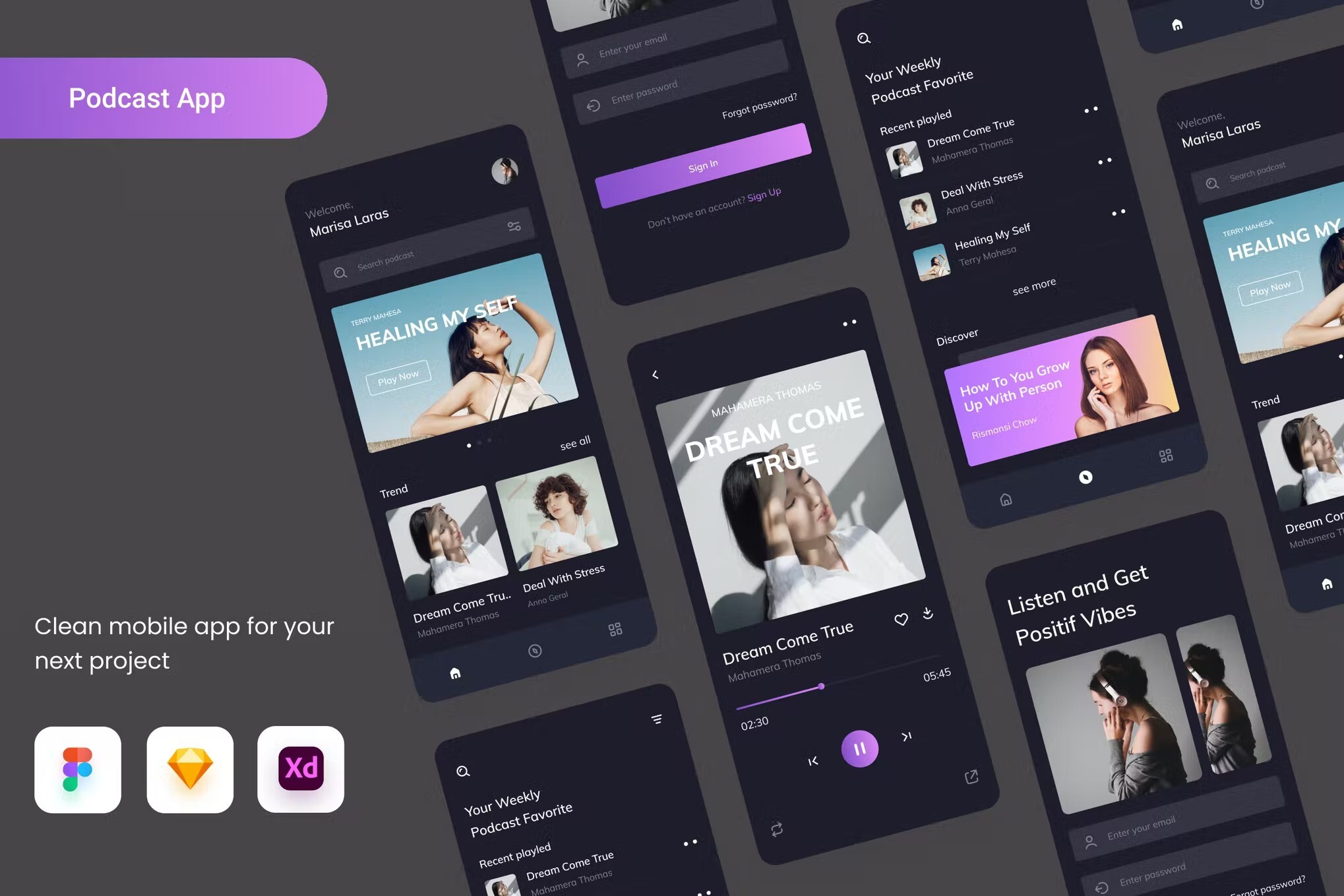 If you're looking to create an iOS application that really entertains your audience, this template deserves your attention. When it comes to the best Figma mobile app templates, this product stands at the top of the league.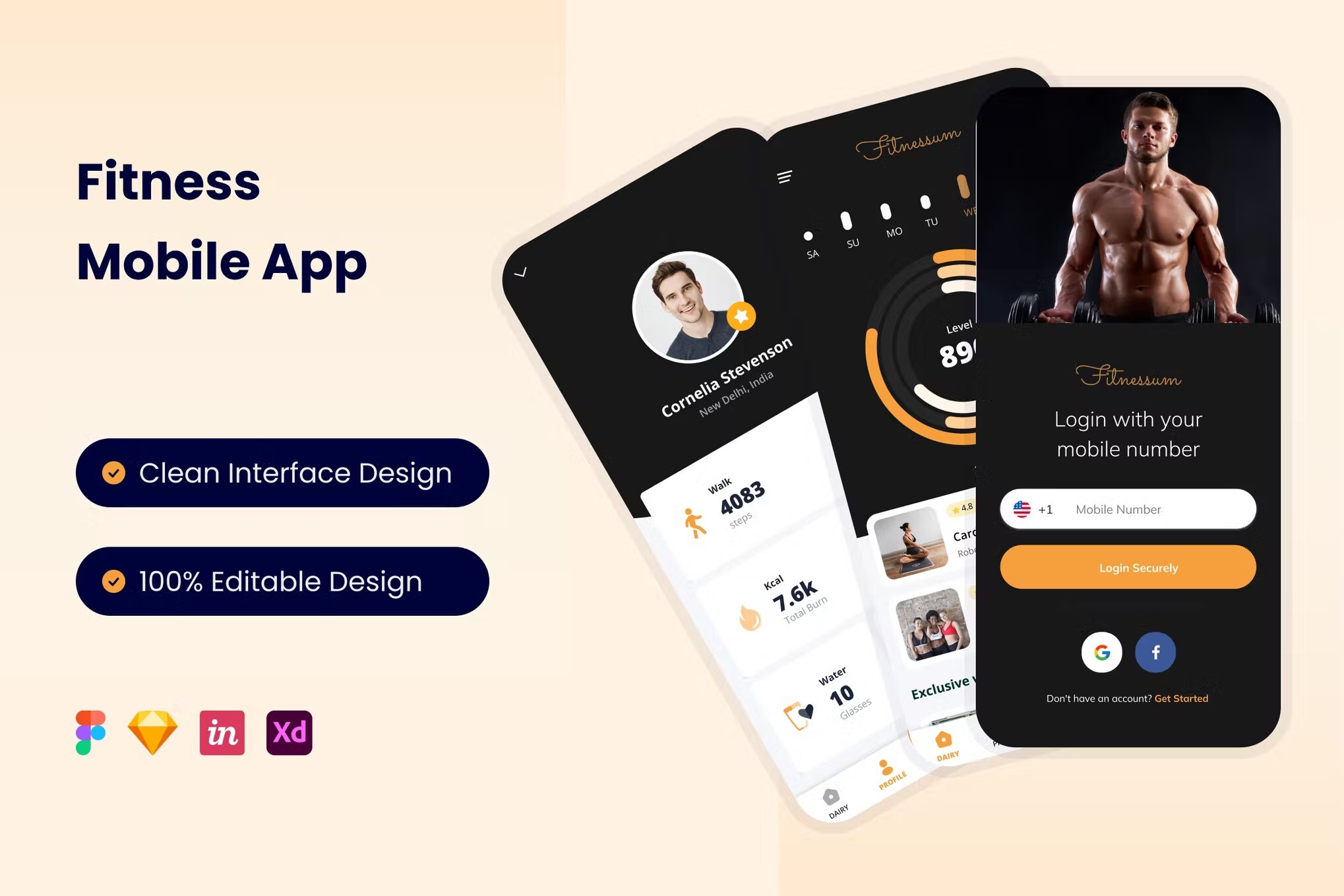 If you're looking to create a fitness-oriented app, this Android UI kit can come in super handy and save you a great deal of time. It offers 5 screen layouts, allowing you to choose the one that best reflects your brand's vision and personality.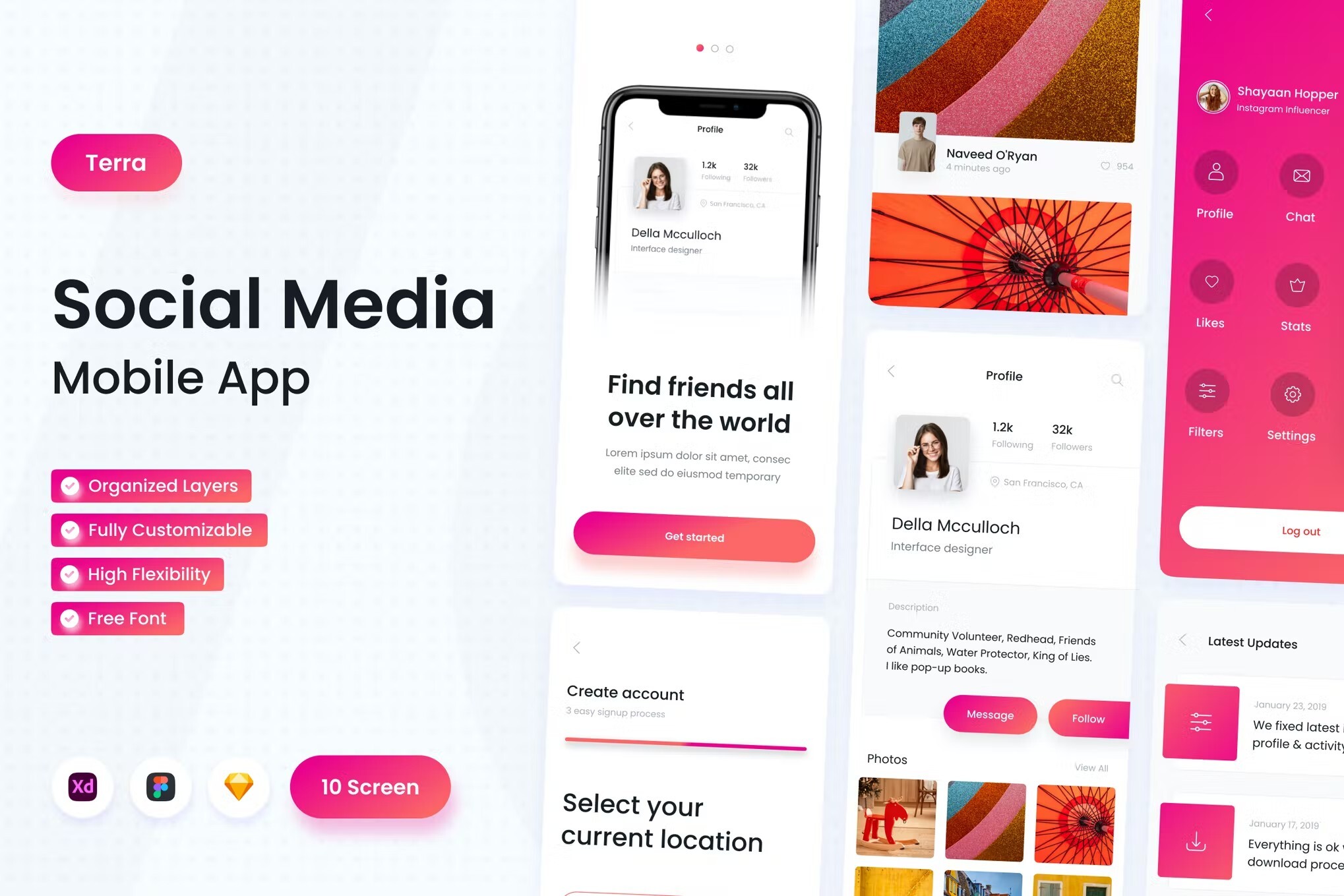 Hands down one of the best Figma mobile app templates on our list, the above-featured product is perfect for developers wanting to create a social media application. Invest in this template if you truly value standing out from the pack.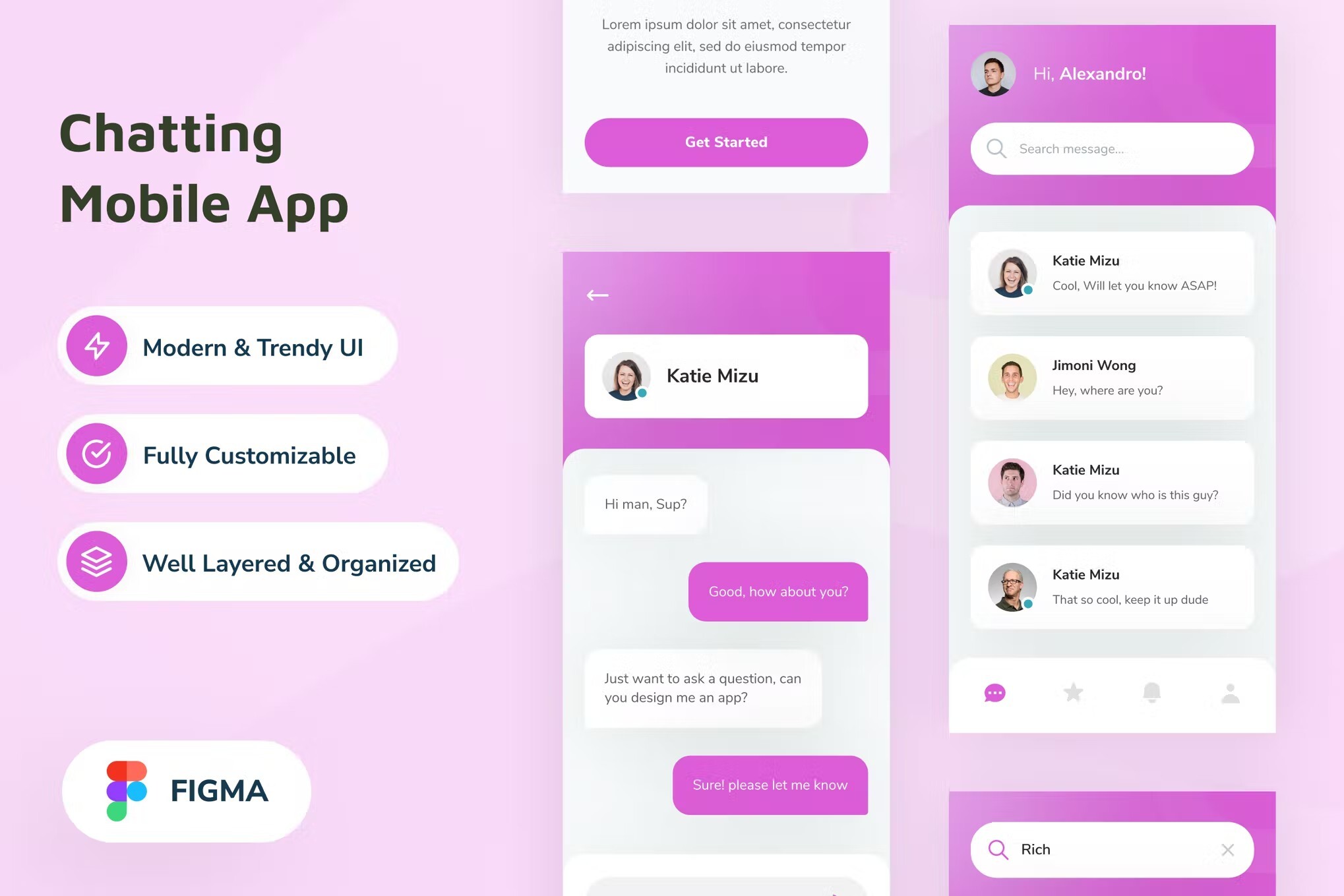 If you're looking to create a chatting and messaging mobile application, this Figma mobile and iOS app template is a winner. It offers a clean, and modern design, customizable elements, and free fonts. When looking for the best Figma templates, this product is well worth checking out.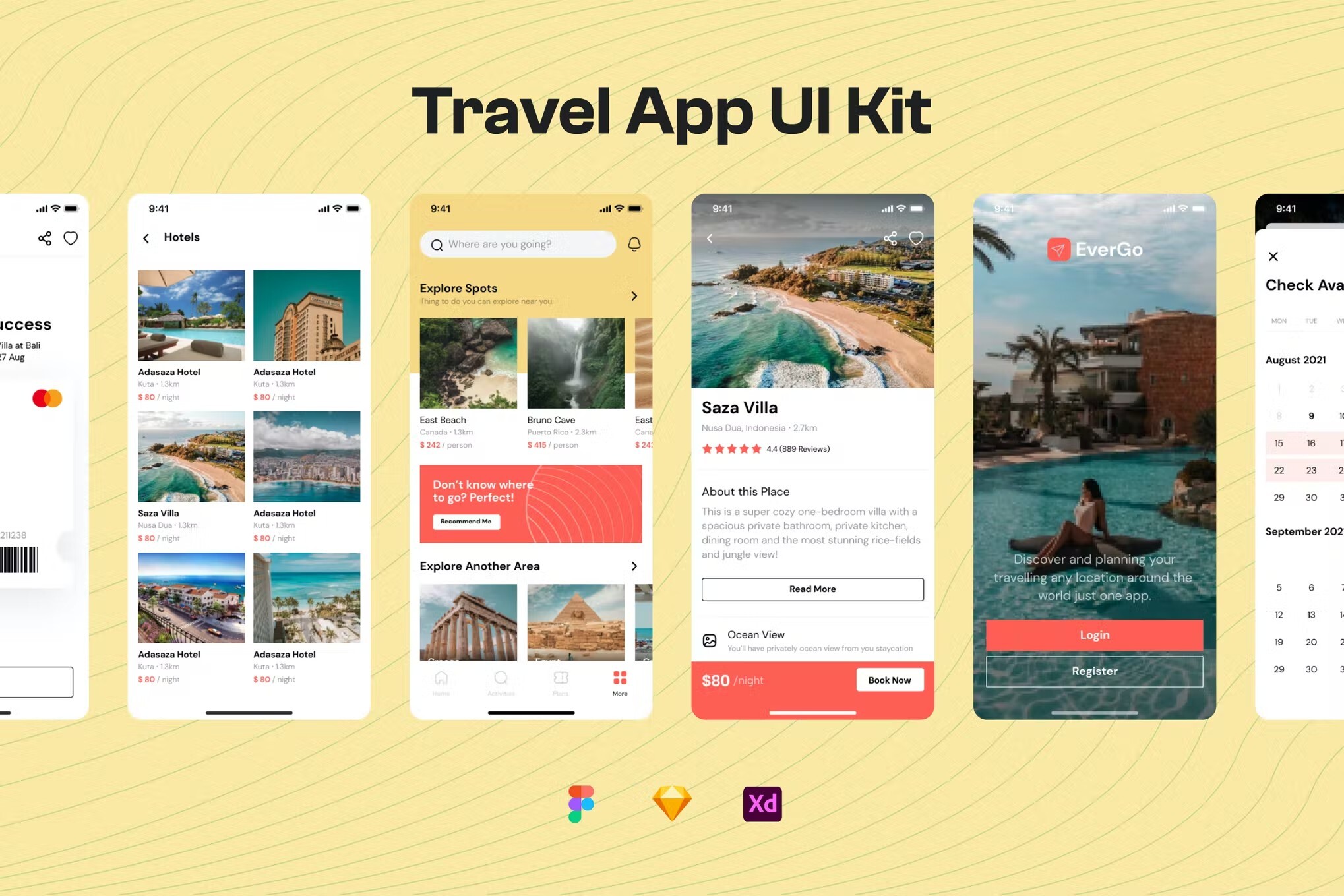 Searching for the best Figma app templates Android and iOS compatible that help you create a travel and booking app with ease? Use this painstakingly designed template to build an application that gives your users a memorable experience, and makes them feel like they are already traveling the world.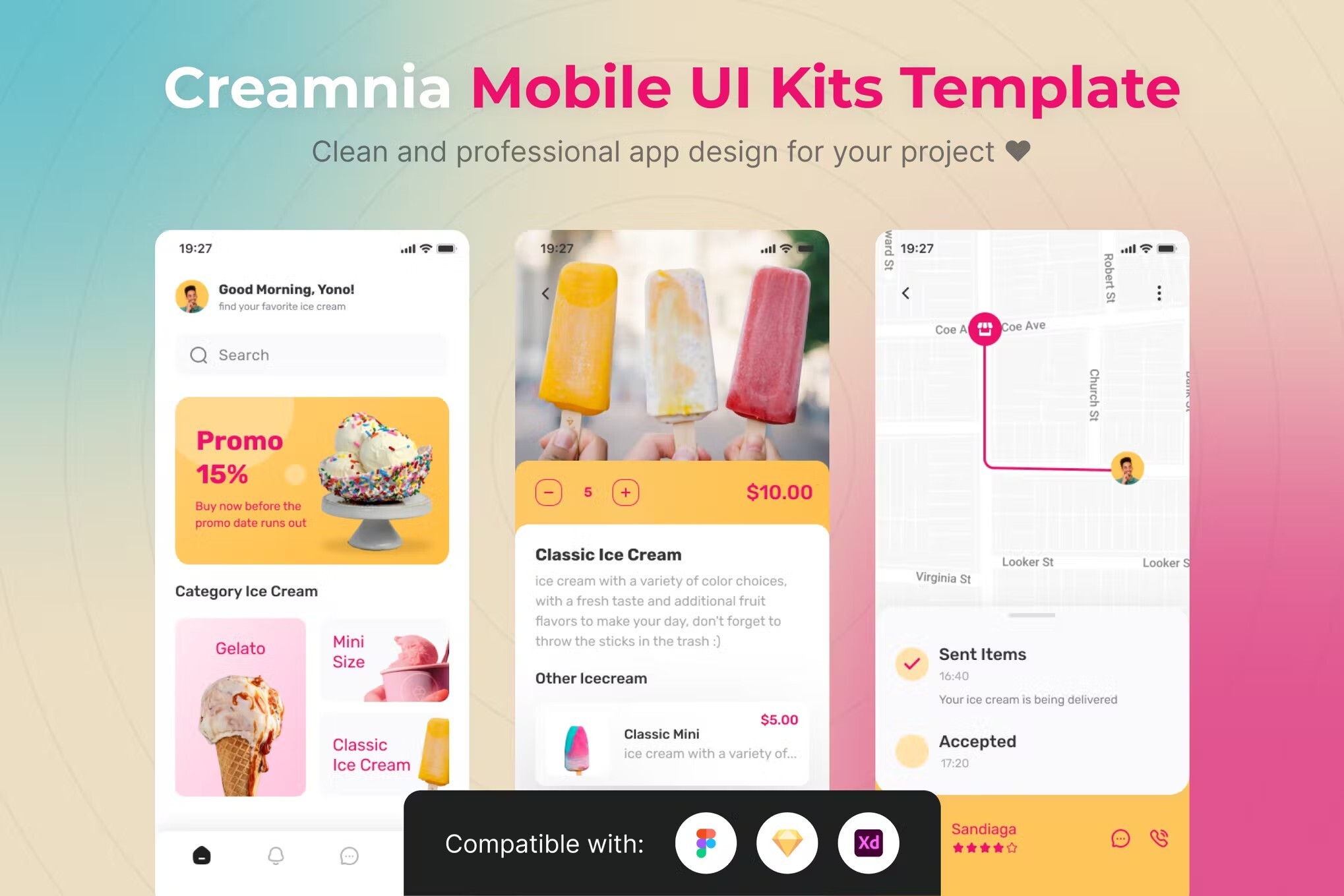 This is a high-quality Figma UI kit for mobile and iOS that will help you create a modern-looking app in just a few easy clicks. It features pixel-perfect screen designs, organized nested symbols, vector icons, and stylish typography.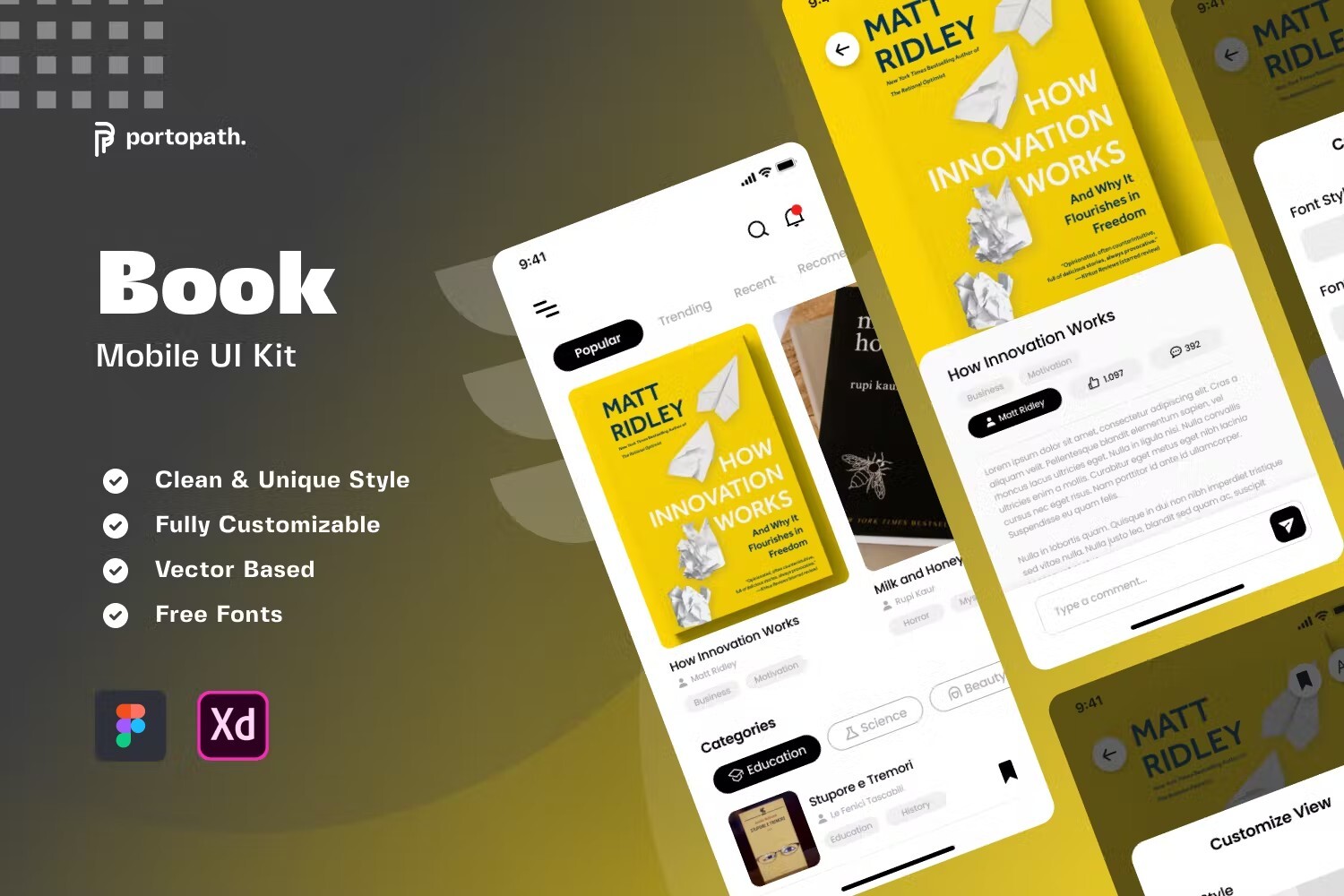 One of the best Figma templates out there, this UI kit is a visually appealing option that's been specifically designed for story book apps. It offers top-quality screen designs, full-color customization, vector icons, and well-organized layers.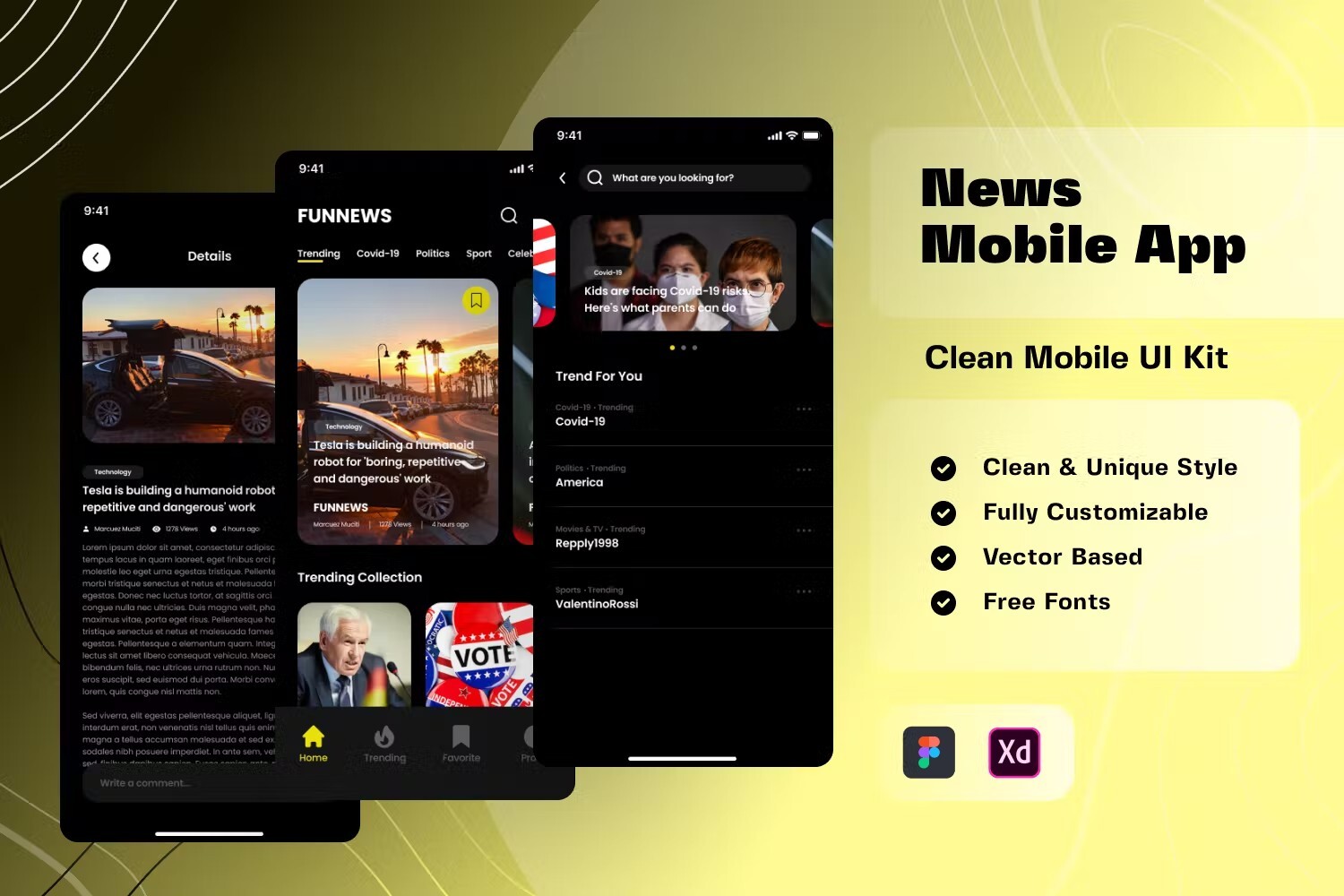 Check out this UI Kit for iOS that will help you get a news mobile application up and running in no time at all. It's one of the best Figma templates iOS compatible that lets you create a customized app without having to use a single line of code.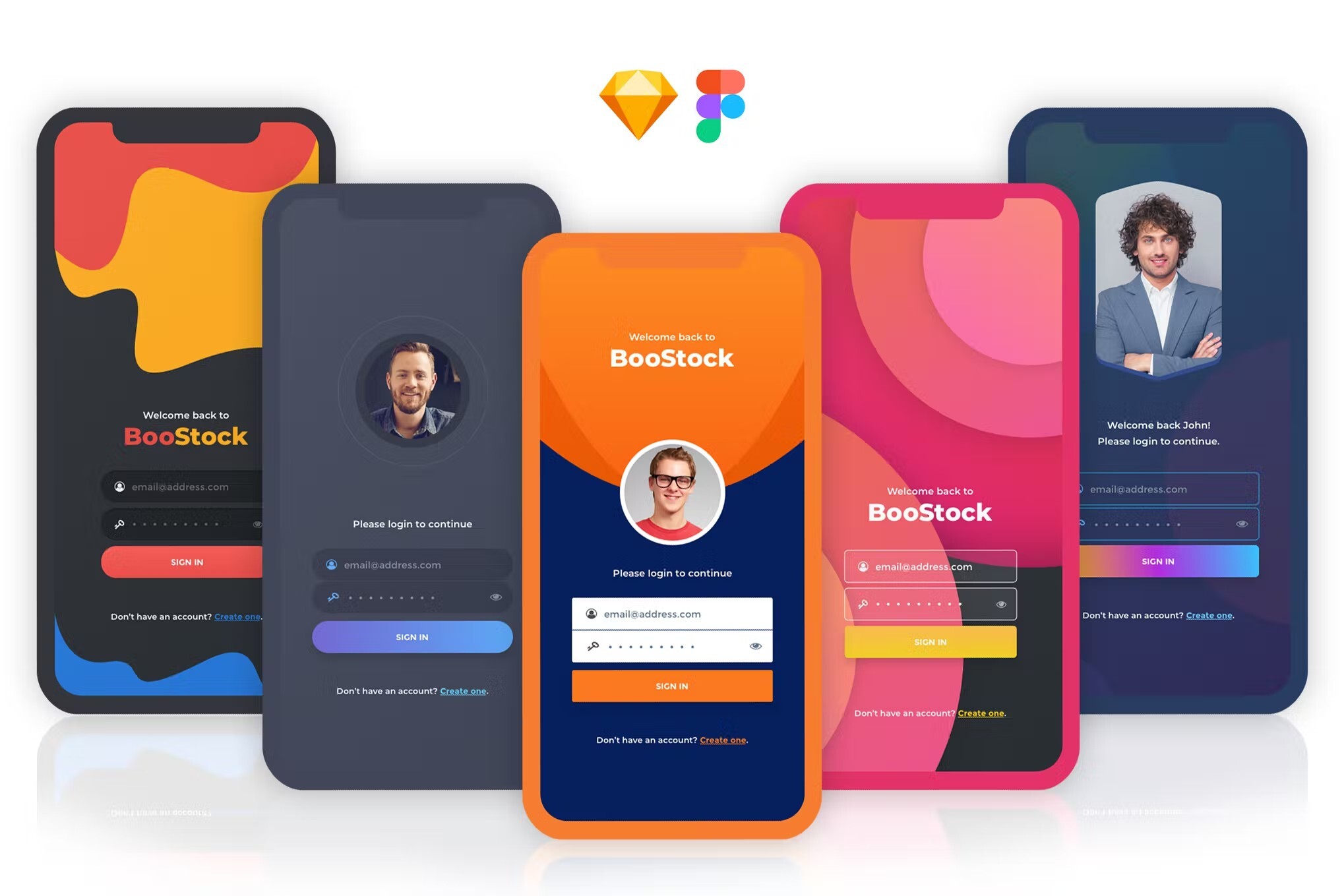 This registration UI kit is one of the most versatile Figma mobile app templates you'll ever come across. Ideal for a wide variety of mobile applications, this template will guide your users and get them familiarized with the app's interface.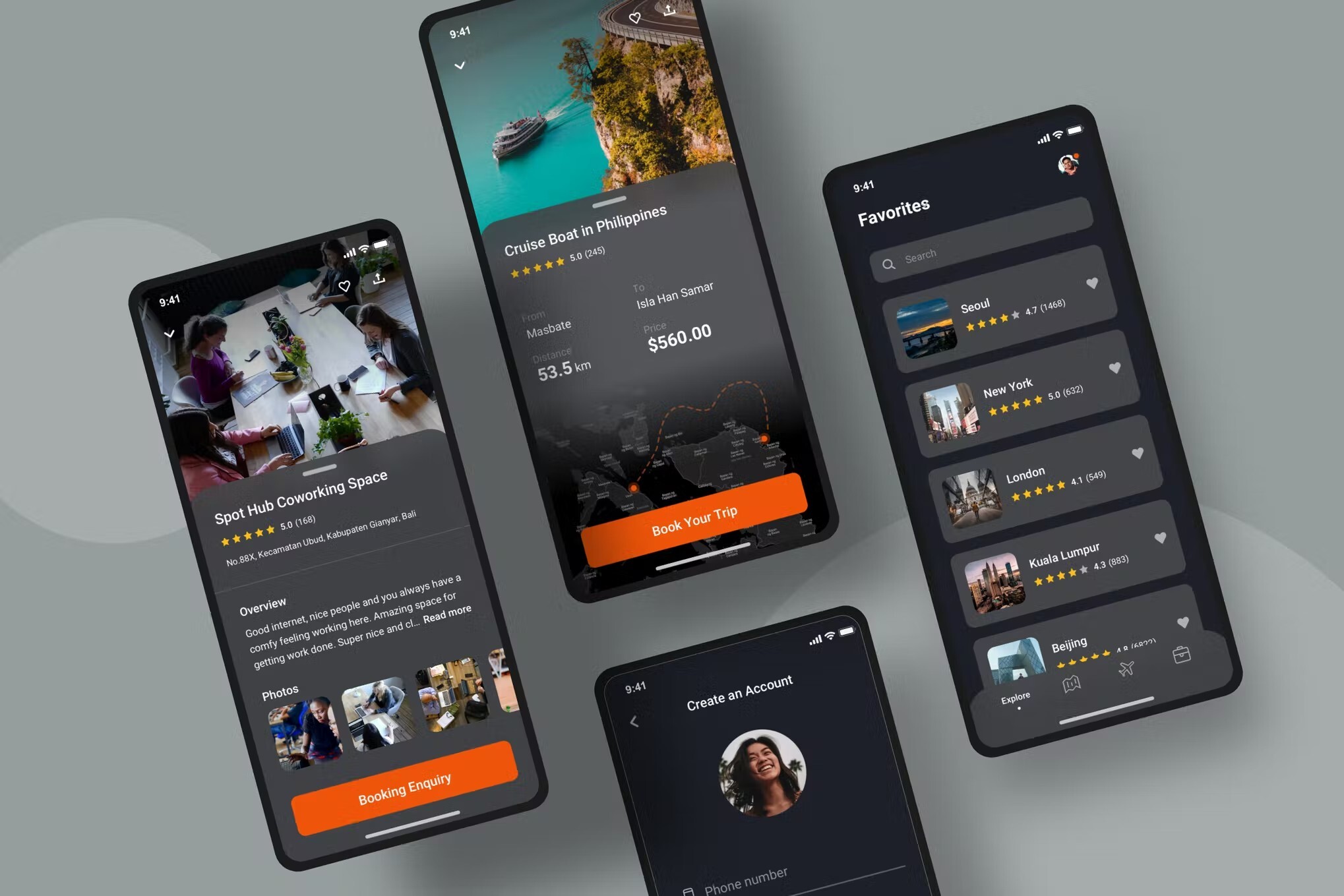 This is one of the best Figma templates iOS supported that can be used to design a travel booking app without any effort. It has an effortlessly stylish design that can be fully customized to your heart's content; don't hesitate to take this iOS UI Kit for a spin.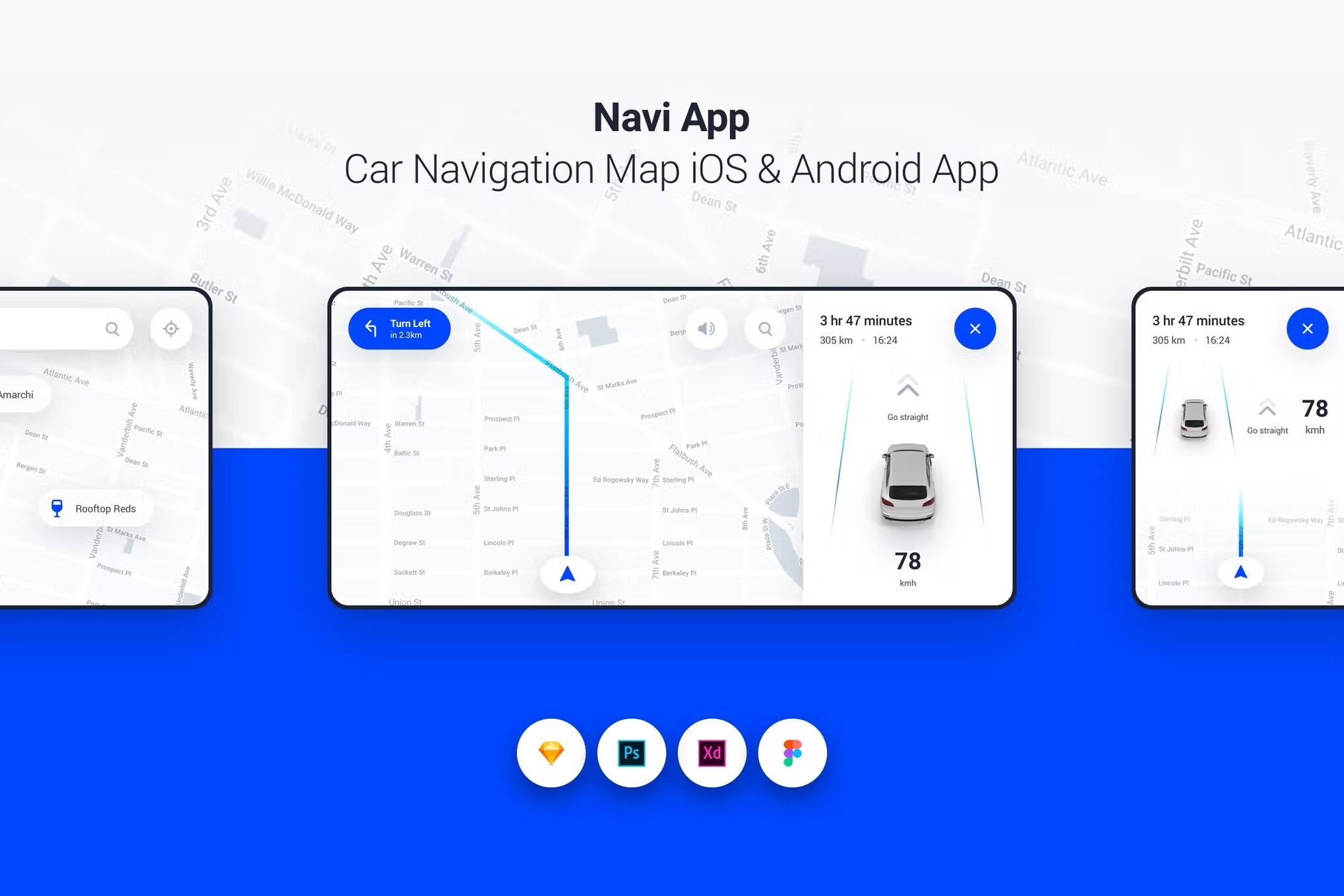 Scouring the internet for a standout template that helps you create a car navigation application? Look no further than this clean, and modern Figma template for iOS. The template is very easy to personalize and comprises plenty of amazing features.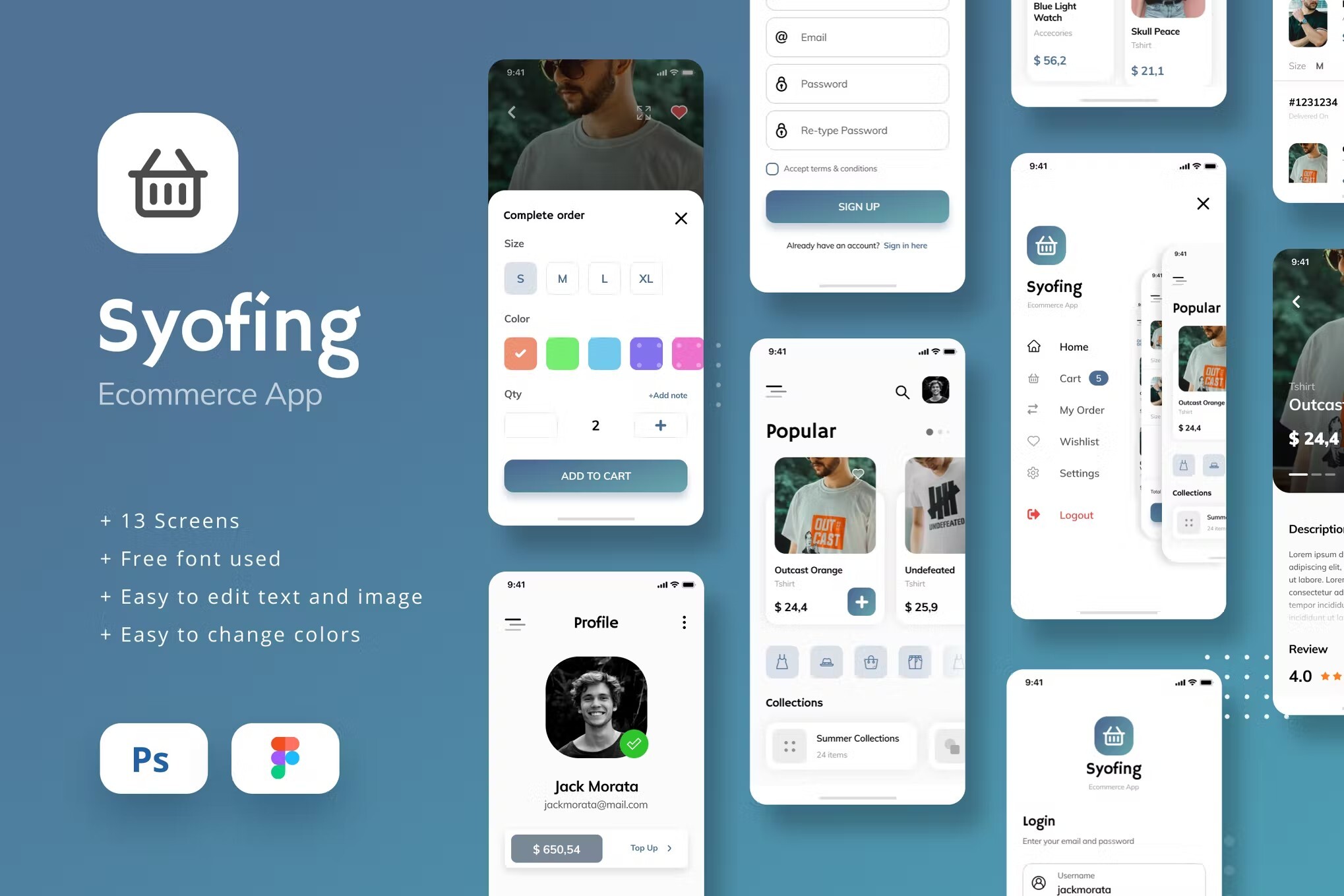 If you're working on an eCommerce iOS application, this Figma UI template is right up your alley. It's a unique option for any developer who wants their app to look modern without having to compromise on simplicity and cleanness.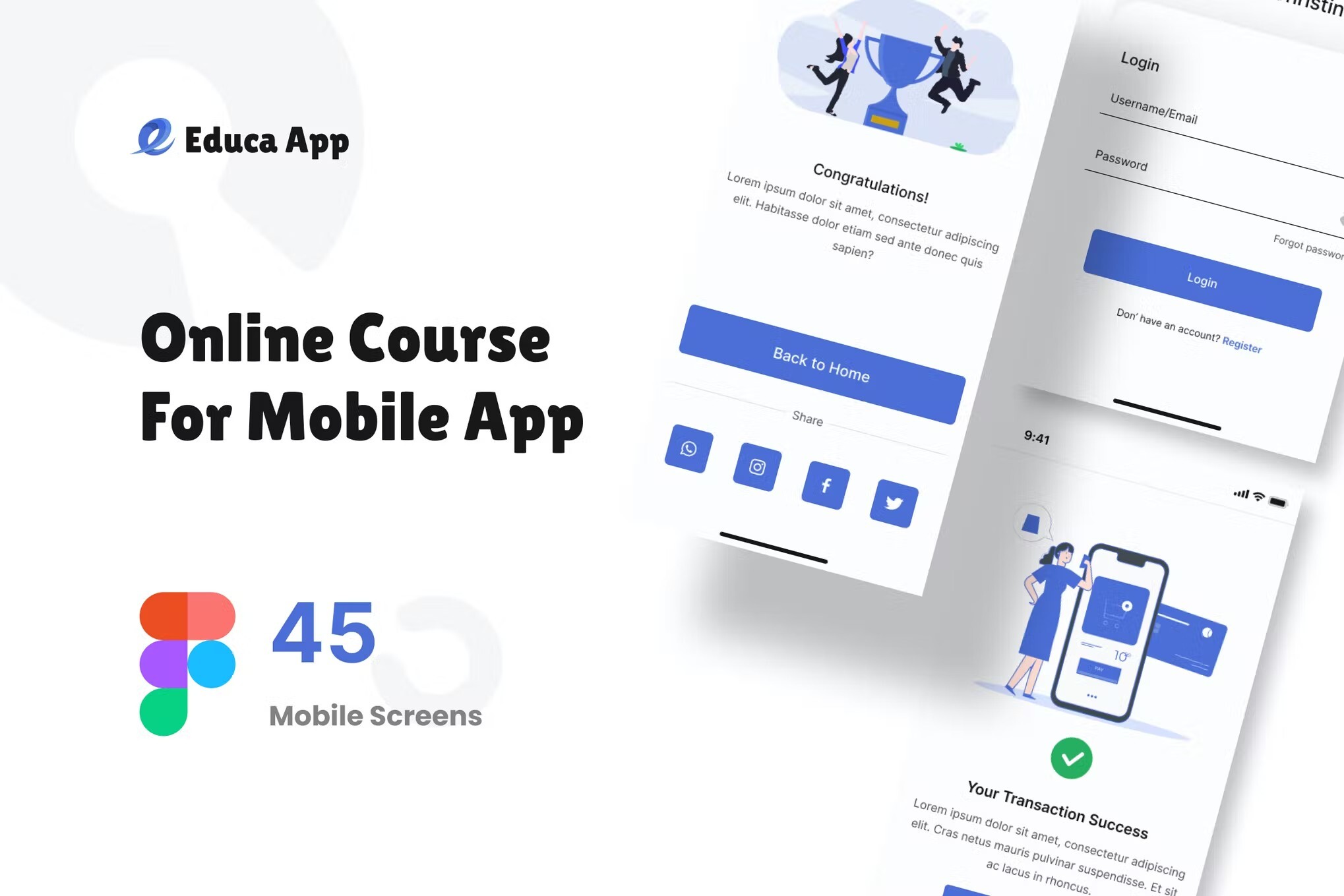 Check out Educa, an outstanding online learning and education app UI template purposefully designed for Android OS material design. Each of its 20 screens is fully customizable in Figma, Adobe Photoshop, and XD; we wholeheartedly recommend you give it a closer look.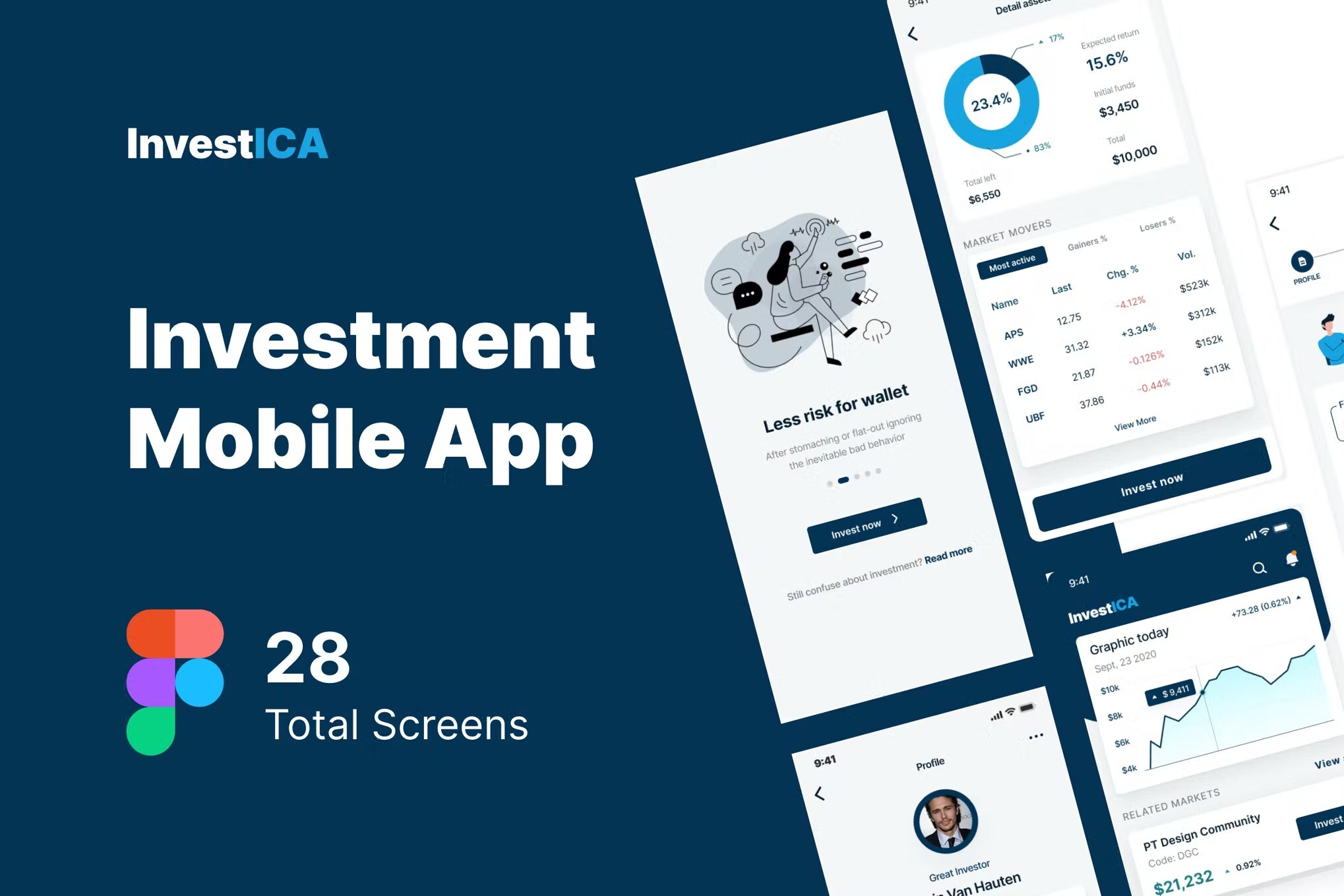 Here we have a visually appealing yet elegant Figma mobile UI Kit for anyone wanting to get an investment application operational without having to sweat over its development for days. It's easily one of the best mobile UI kits for Figma available on the market today.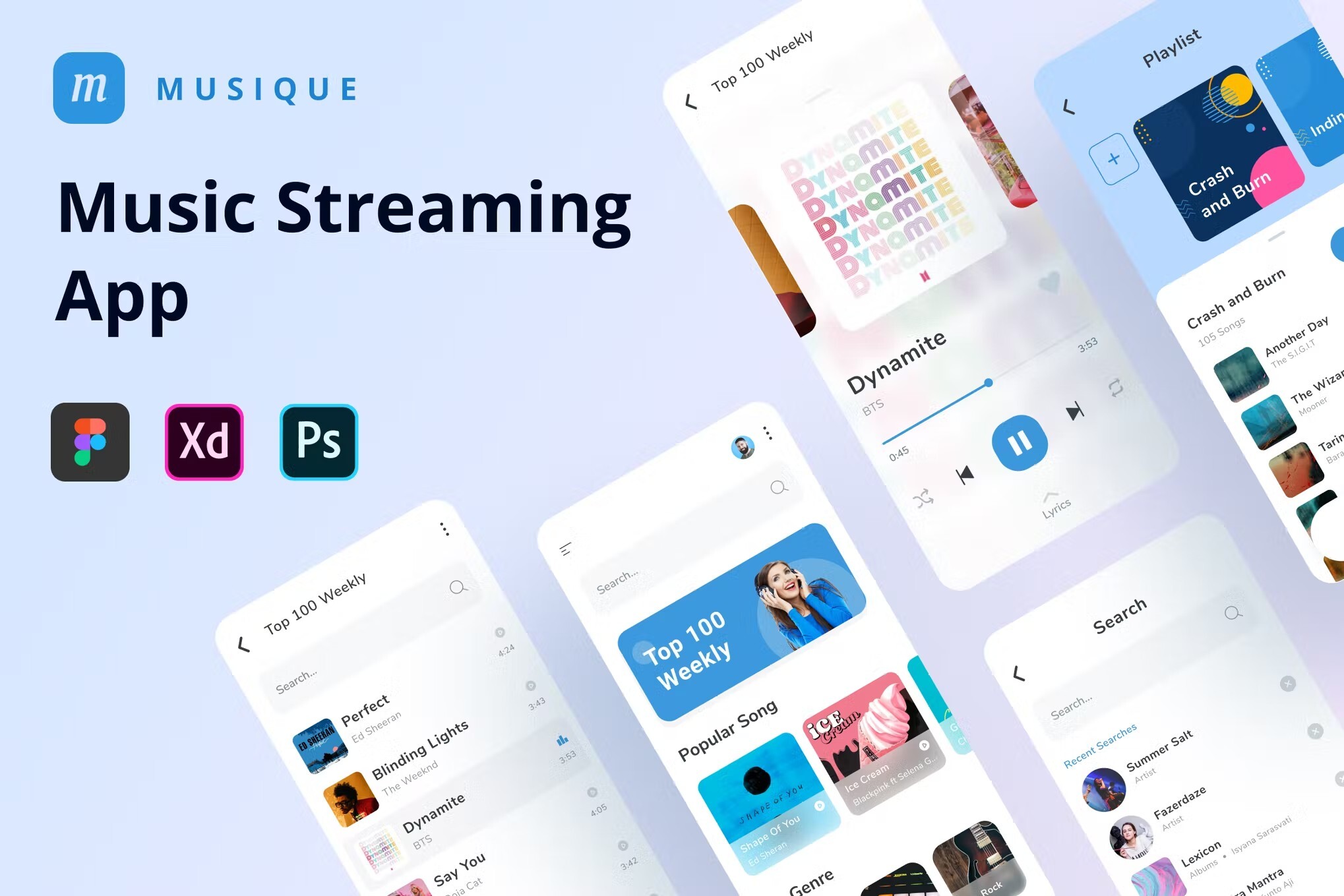 This template is the best bang for your buck if you want to try your hands at creating a music streaming application for mobile. It comes with 3 high-quality screens, free icons, well-organized layers, and so much more. All in all, it's one of the best Figma templates that you must at least add to your shortlist.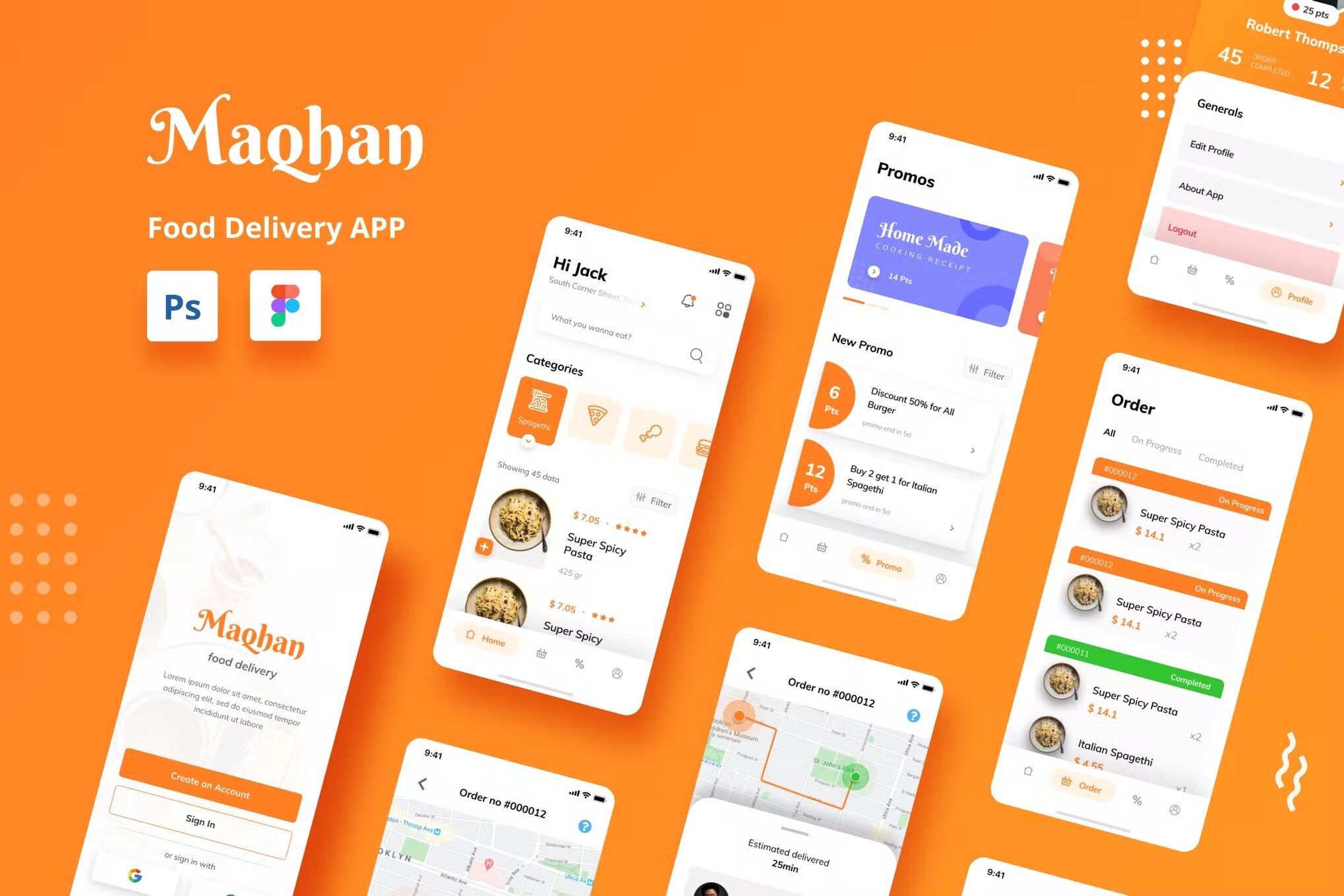 Use this iOS and Android UI kit to create a food ordering and delivery app that will help your users have delicious dishes at any hour of the day. It has a really minimal yet creative design and is so much better than the free Figma mobile app templates you'll come across on the web.
Free Figma Mobile App Templates
Now let's take a look at some of the best free Figma app templates that will help you build beautiful, and functional applications with minimal effort.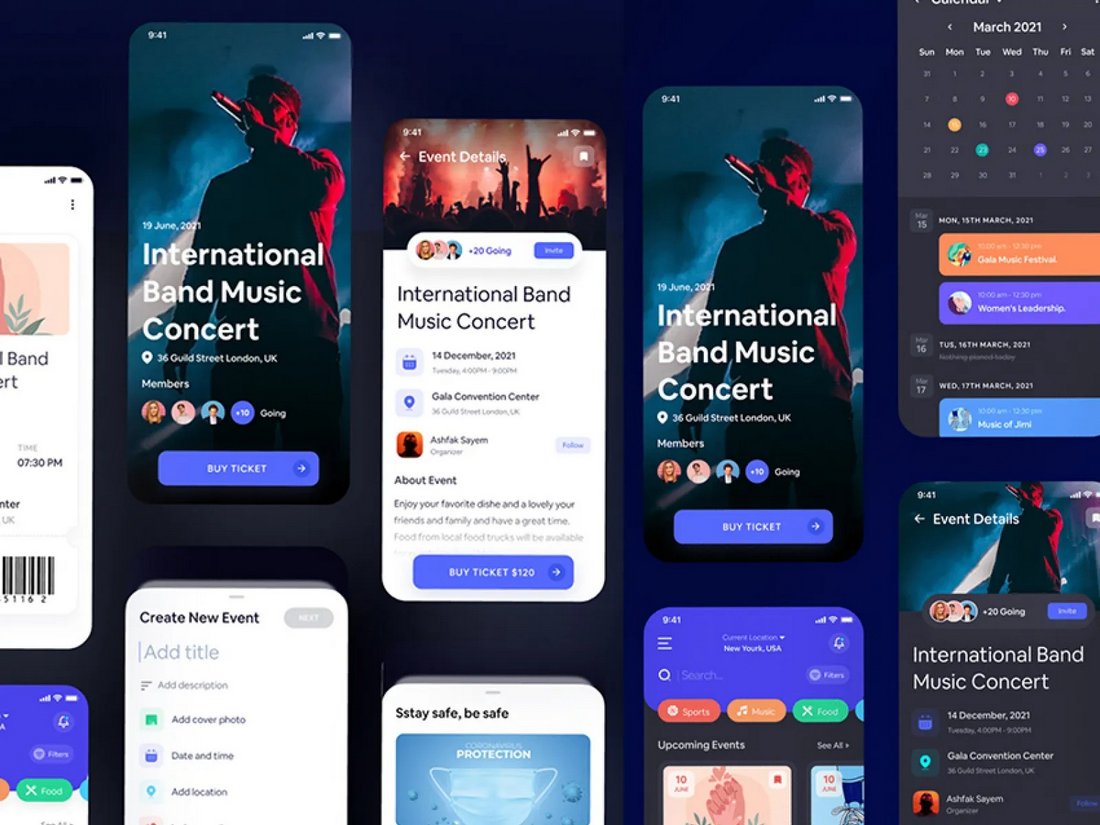 This is a free Figma app template you can use to craft a stylish and modern UI for an event booking app. The template features multiple mobile screens to take users through the entire booking process.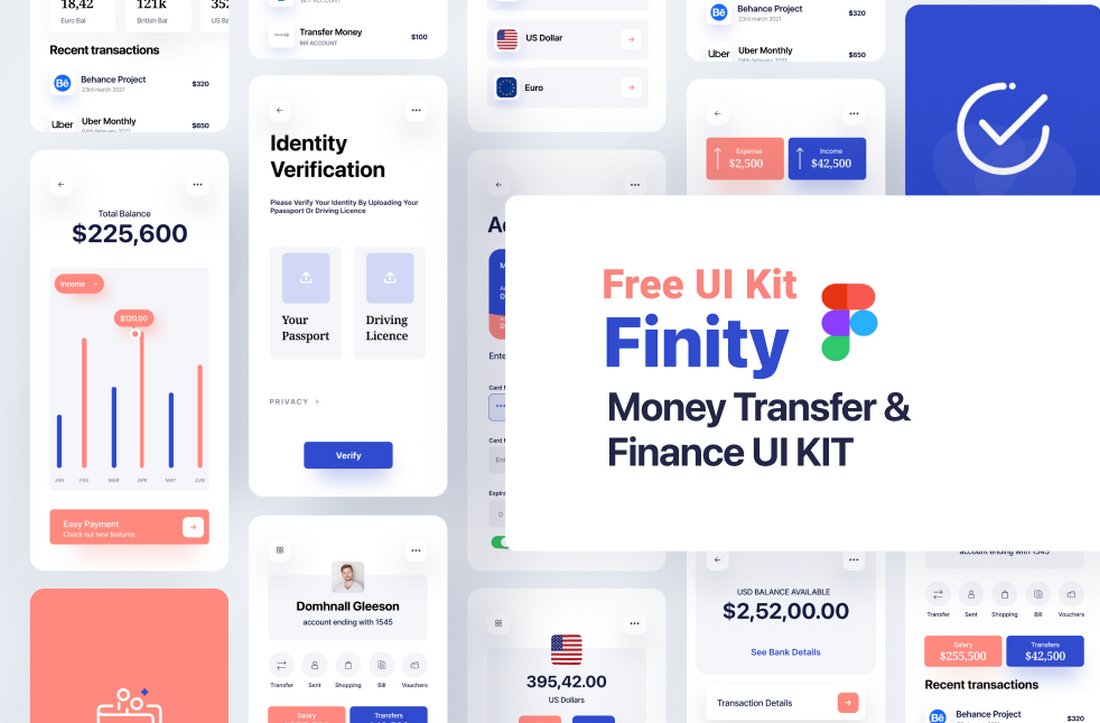 You can use this free UI kit to design a stylish mobile app layout for a platform related to banking or financing. It includes several different mobile screens for you to experiment with.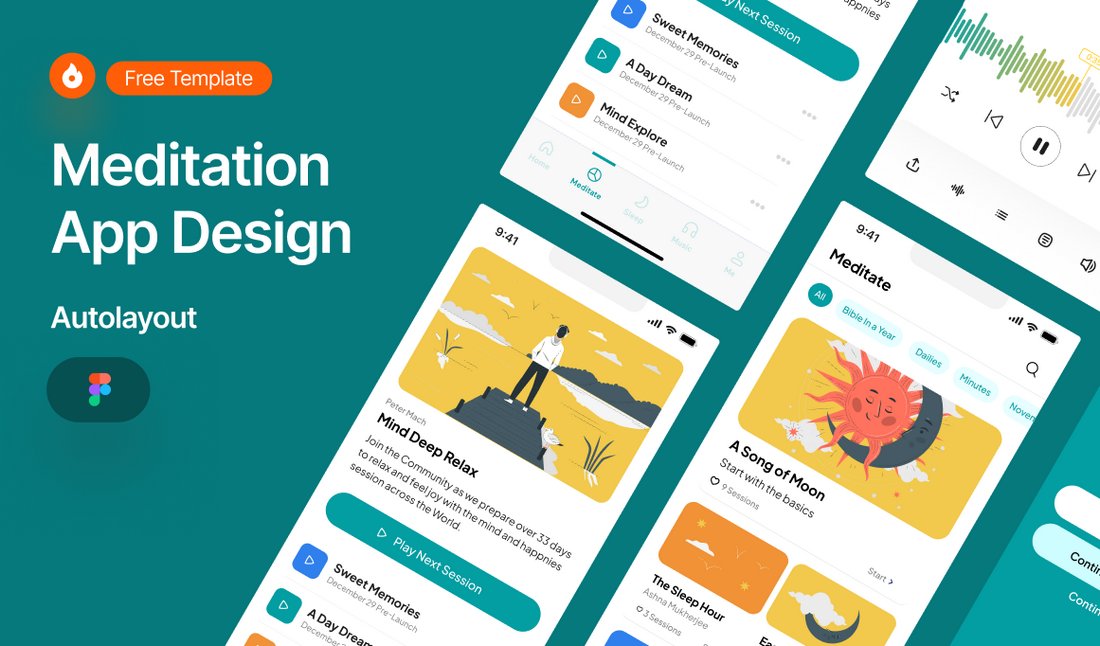 You can use this Figma app template for free to design a meditation app layout with a calming and soothing design. The template is ideal for crafting various guided meditation platforms too.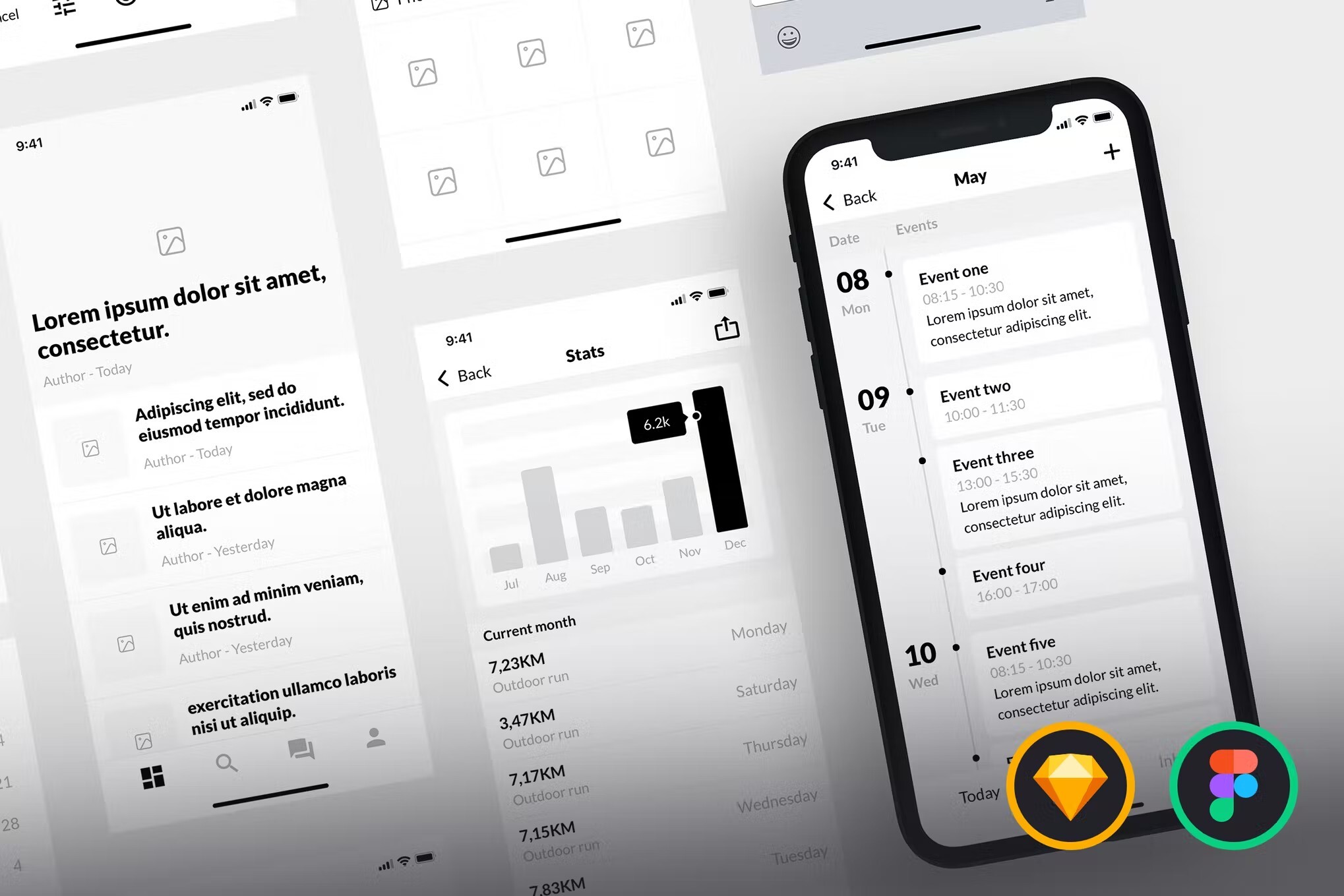 Made for Sketch and Figma, iPhone Wireframe Kit helps you generate ideas and prototypes. As always the kit is well-organized, each individual layer has been meticulously named and all screens are sorted in a collection of 16 categories.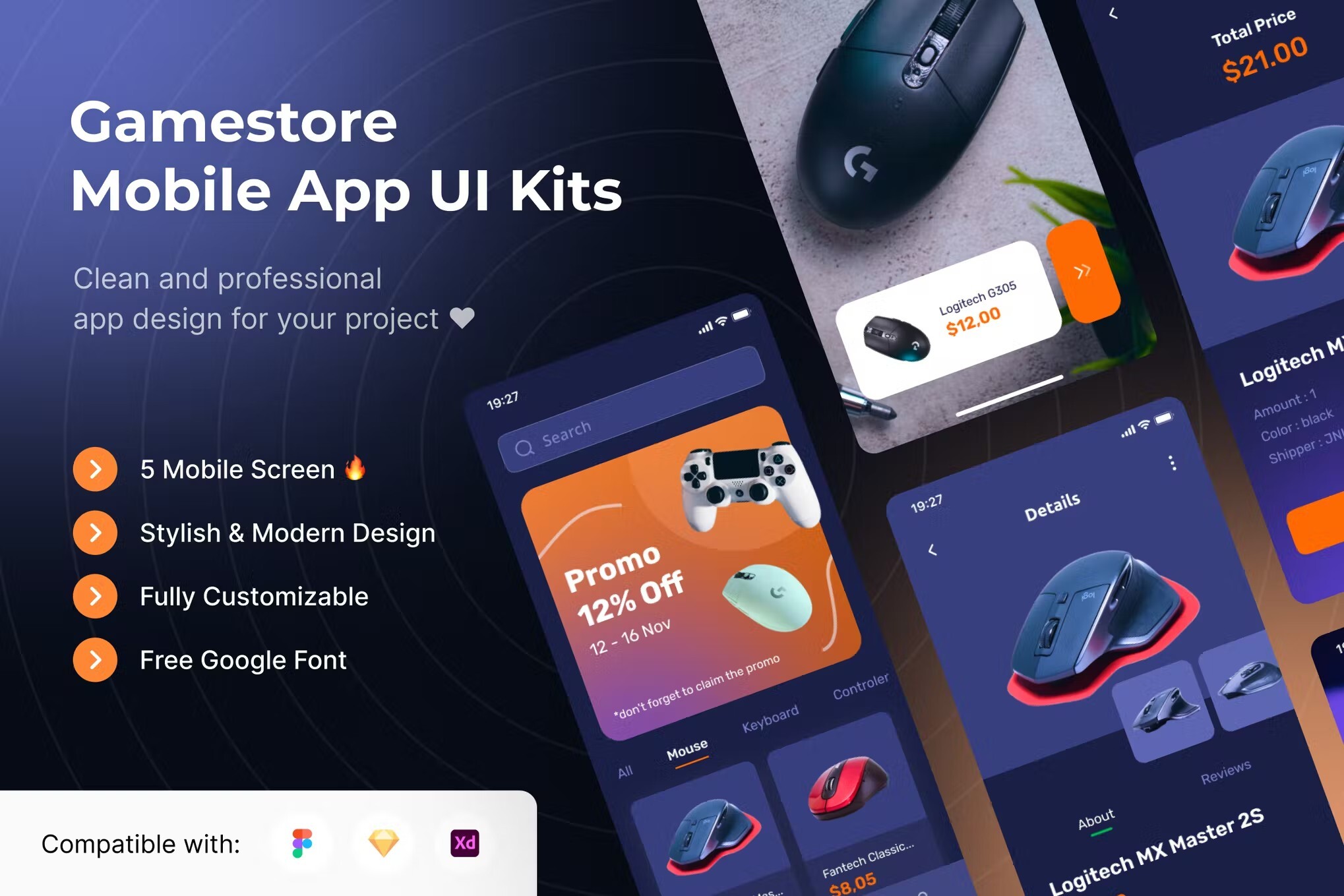 Here we have an incredibly remarkable gaming app for Android and iOS. It comes with 5 screens and will ensure the users have a great experience navigating through the application. It's one of those free Figma templates that can give virtually any premium product a run for its money.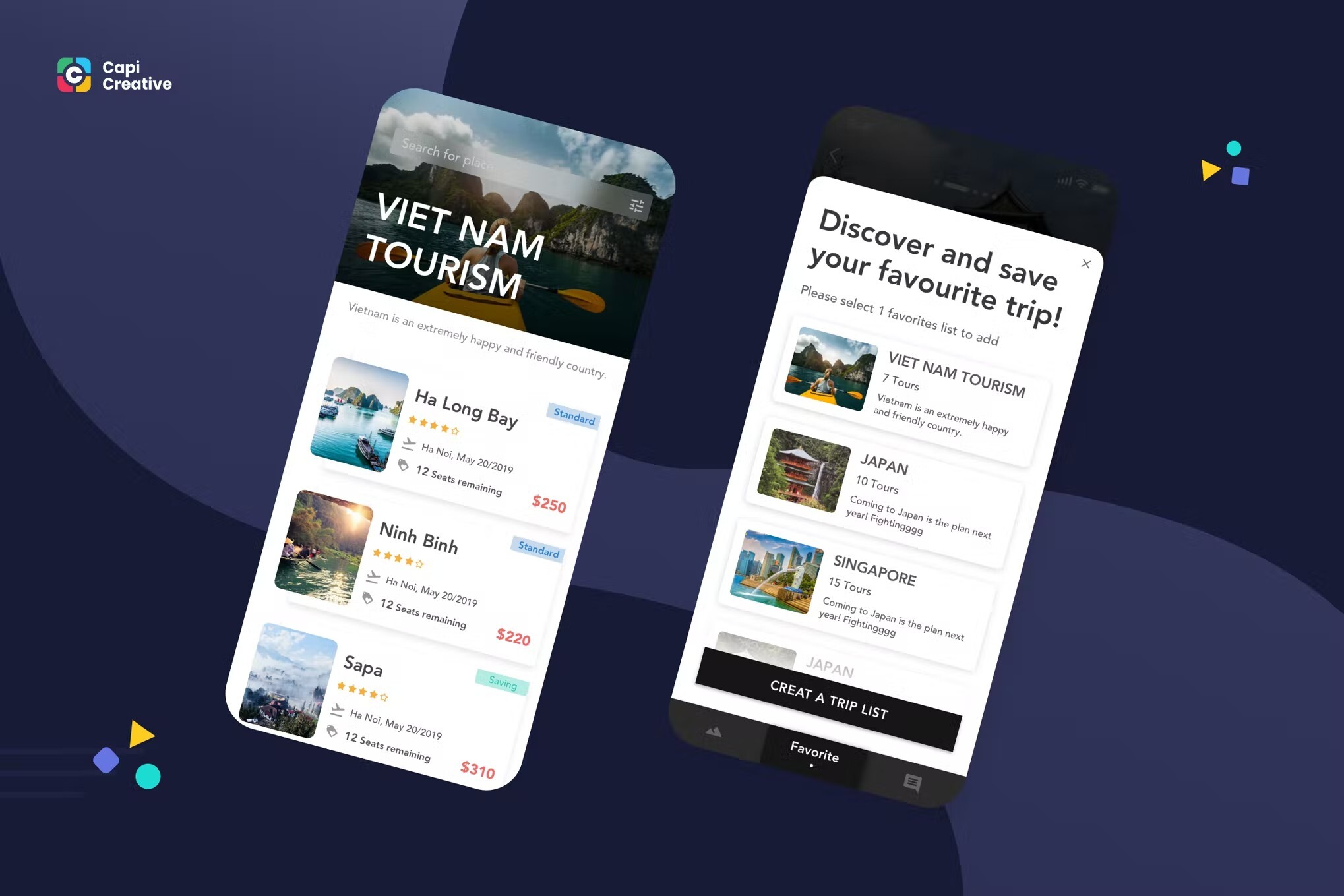 If you're looking to get your hands on a free Figma template for mobile apps, the above-featured is a fantastic choice. Featuring a clean, and modern design, this template is great for both beginners and professional app developers.
We hope you liked our collection of the best Figma app templates. Download these ready-to-use templates, and customize them to your specific requirements in just a few easy clicks!