eSports Pro: Our New eSports & Gaming WordPress Theme
We're excited to introduce our latest theme, eSports Pro! eSports Pro is a WordPress theme designed for professional and amateur gamers alike. It's the perfect way to create a website for your eSports team or clan, for people to follow along with your progress.
You can share live streams and recordings, show events and tournaments that you're playing in, create team profiles, and much more. And if you're just starting out, it's a theme that can grow with the success of your team!
Read on to take a look at what it can do for you.
See the Demo
Take a look at our demo of eSports Pro to see it in action, and get a feel for what it can do: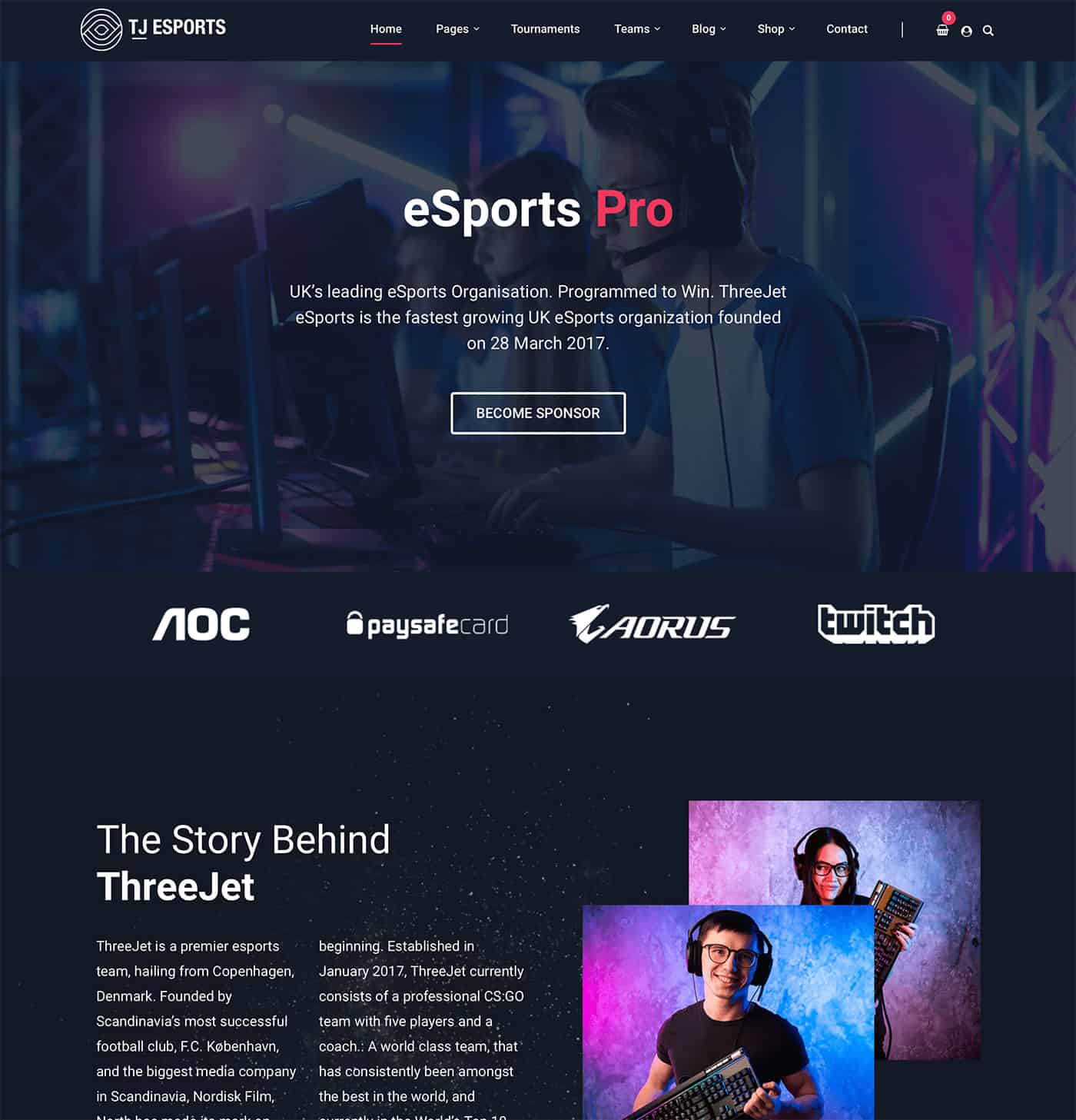 What Else is Included?
eSports Pro is built specifically with gamers, eSports professionals, and teams in mind. Everything about it can help you build a stunning site to support your gaming organisation.
Whether you're wanting a simple site for your team, you're organising a large tournament, or you want a place to share your streams and videos, it's the perfect starting point.
Build pages that include live streams, create events and tournaments (with dates, costs, and more), as well as team pages with players and profiles.
You could also use your website to showcase your team sponsorships, create a blog, and much more. You're in control of everything, and you can build your team a website that stands out from everyone else in your industry!
Interested in creating a store to sell merchandise or tickets? You can do that too, with full WooCommerce support.
Where Can I Get It?
If you've previously bought one of our packages, just head to the downloads page in your account area, and re-download your All Themes or Lifetime package. You'll find our new theme inside, ready to go. Our you can get your own copy of eSports Pro today!
We hope you enjoy it and look forward to seeing what you build with the theme!