25+ Best Photoshop Digital Painting Brushes 2023
Long gone are the days of only hand-drawn and painted pictures. Now, in the age of information, digital painting is the established way for many creative artists to bring their visual projects to life.
This shift in the industry over the last two decades has given birth to a wide range of incredibly useful tools. Yet none as useful as Photoshop paintbrushes. Digital painting photoshop brushes are an irreplaceable tool and have become a vital part of the visual artist's toolkit.
It's for this reason that we've collected a range of some of the finest photoshop brushes for painting, both from premium and free sources, for you to browse.
Read on to see our selection of the best Photoshop brushes for painting!
Get everything you need to supercharge your Photoshop workflow. From just $16, get unlimited access to thousands of Photoshop actions, Photoshop brushes, add-ons, templates, graphics, fonts and photos.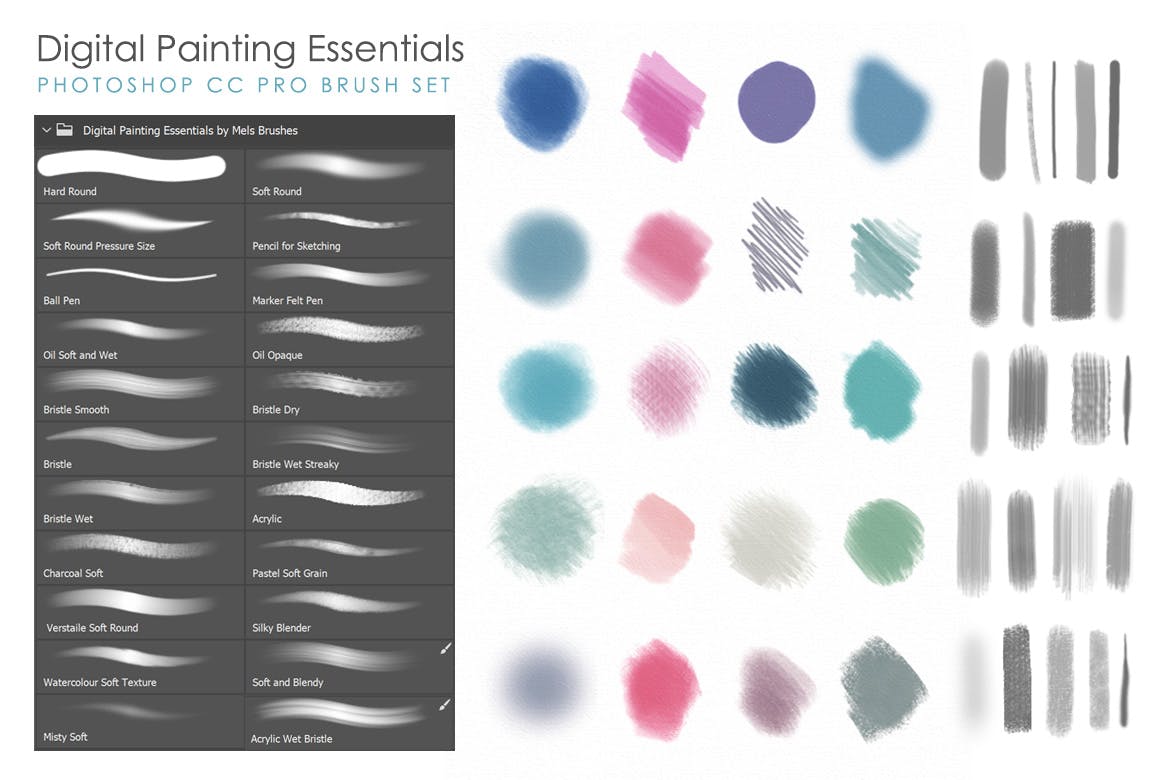 The Artistic & Matte brush set is a wonderfully designed collection of Photoshop brush styles, each emulating a distinct aesthetic that is often difficult to bring to the page. The collection includes twenty-two different brush styles and is supported on all versions of Photoshop.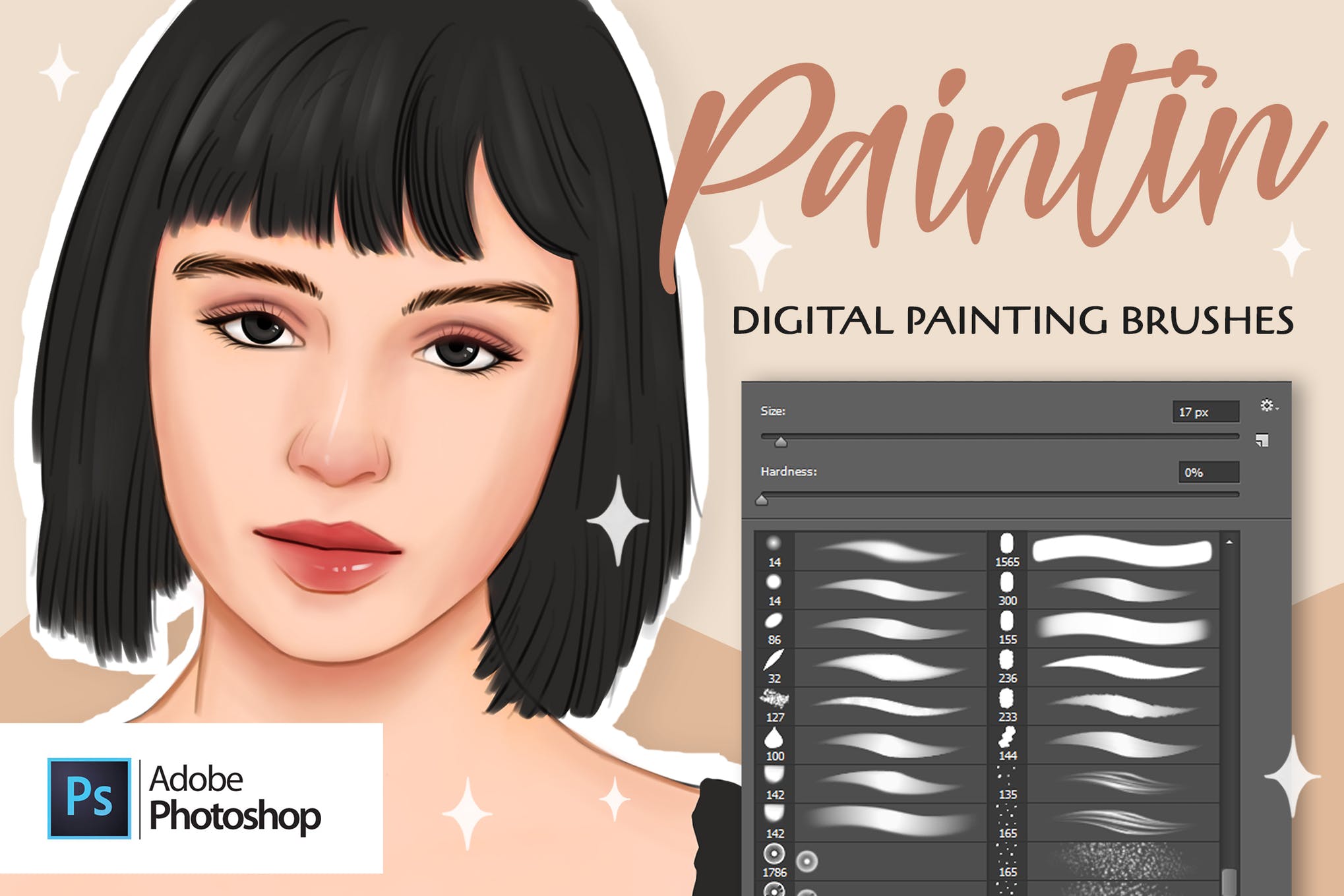 Here we have a photoshop brush set that allows you to create digital paintings with ease. As one of the finest photoshop brushes for painting, this template comes with twenty brushes that cut out a lot of the grunt work when it comes to designing beautiful art pieces. A valuable resource for any digital painter's toolkit.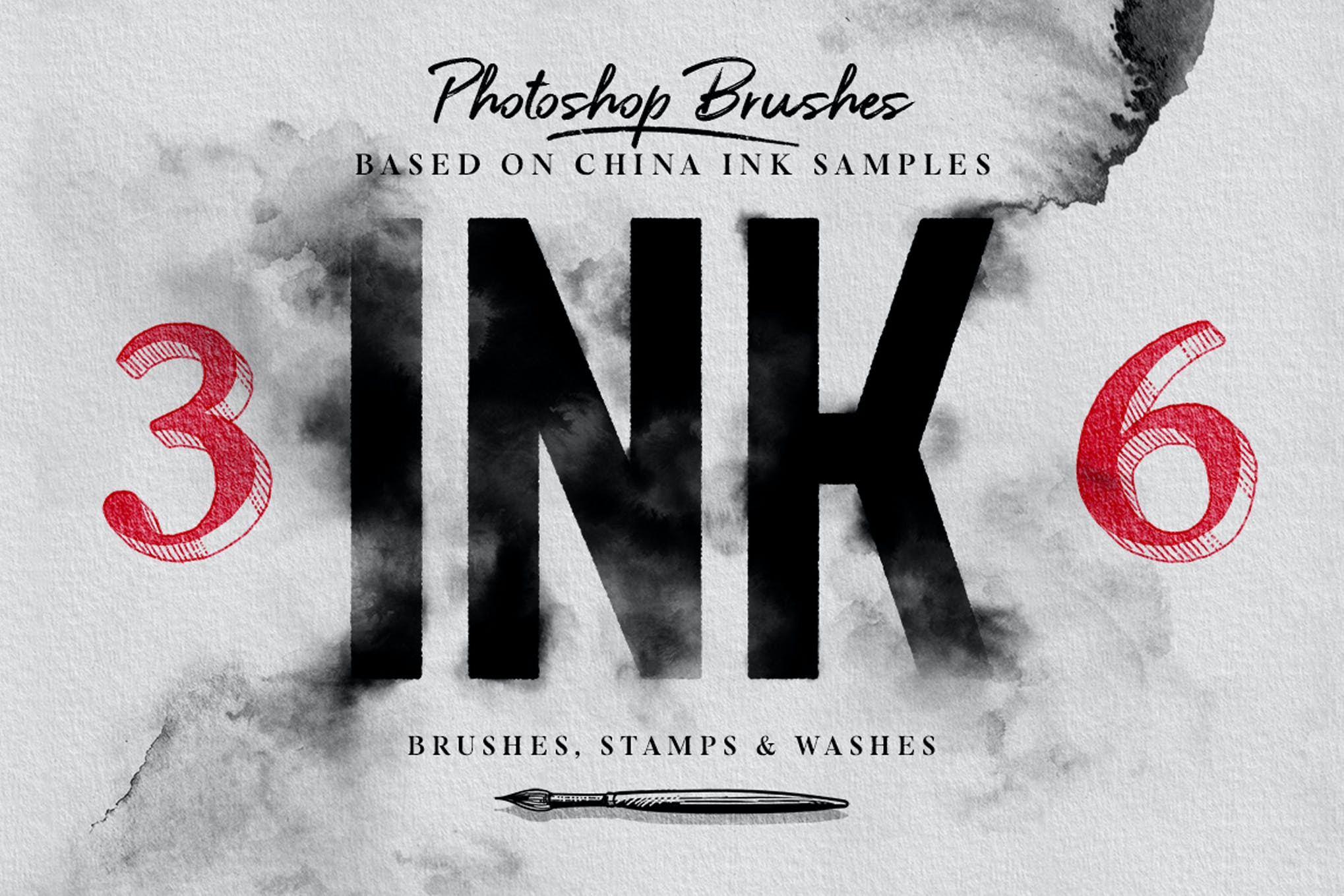 Ever wanted to bring the China art aesthetic to your paintings? Well with our next option, you can! Made from the real China ink samples, this set includes ink washes, sketching ink and ink stans stamp brushes, plus a few bonus paper textures. An incredibly useful tool for any visual artist's toolkit.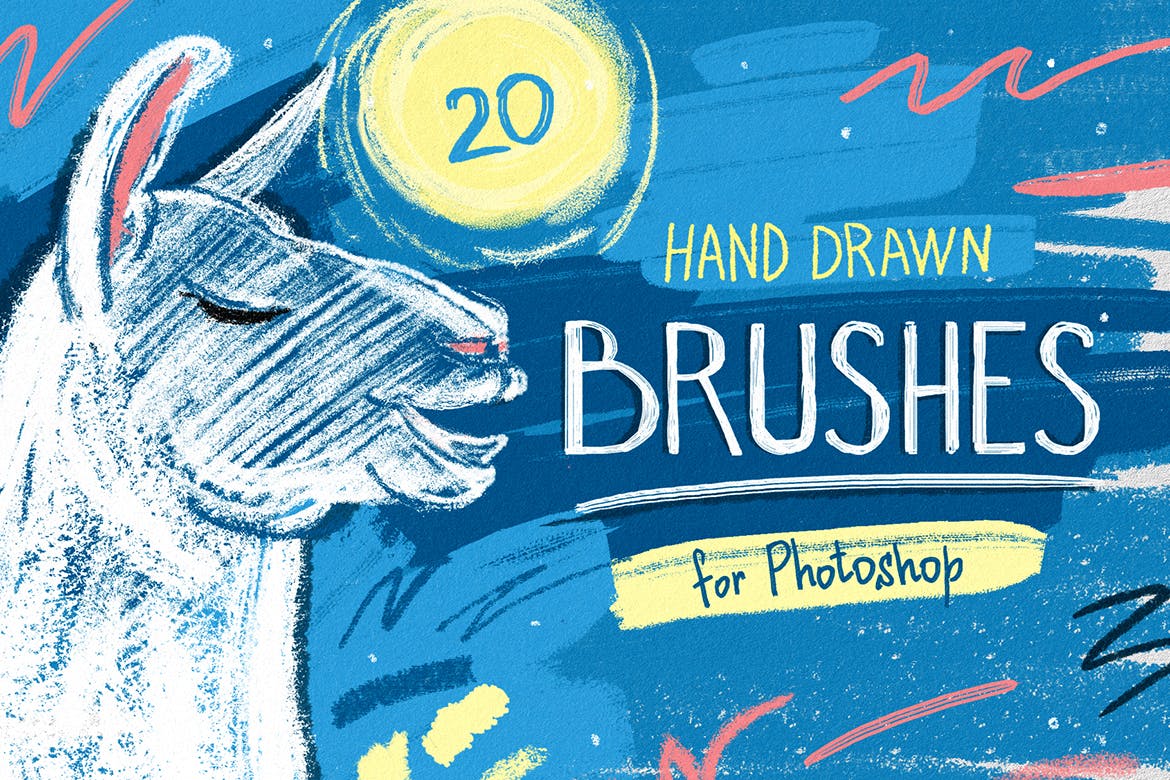 Inspired by the cute and innocent llamas, our next option is a Photoshop set of twenty brushes that allow you to create iconic digital paintings, social, media posts, and banners. A captivating, cool, and happy brush style that has a wide range of creative applications.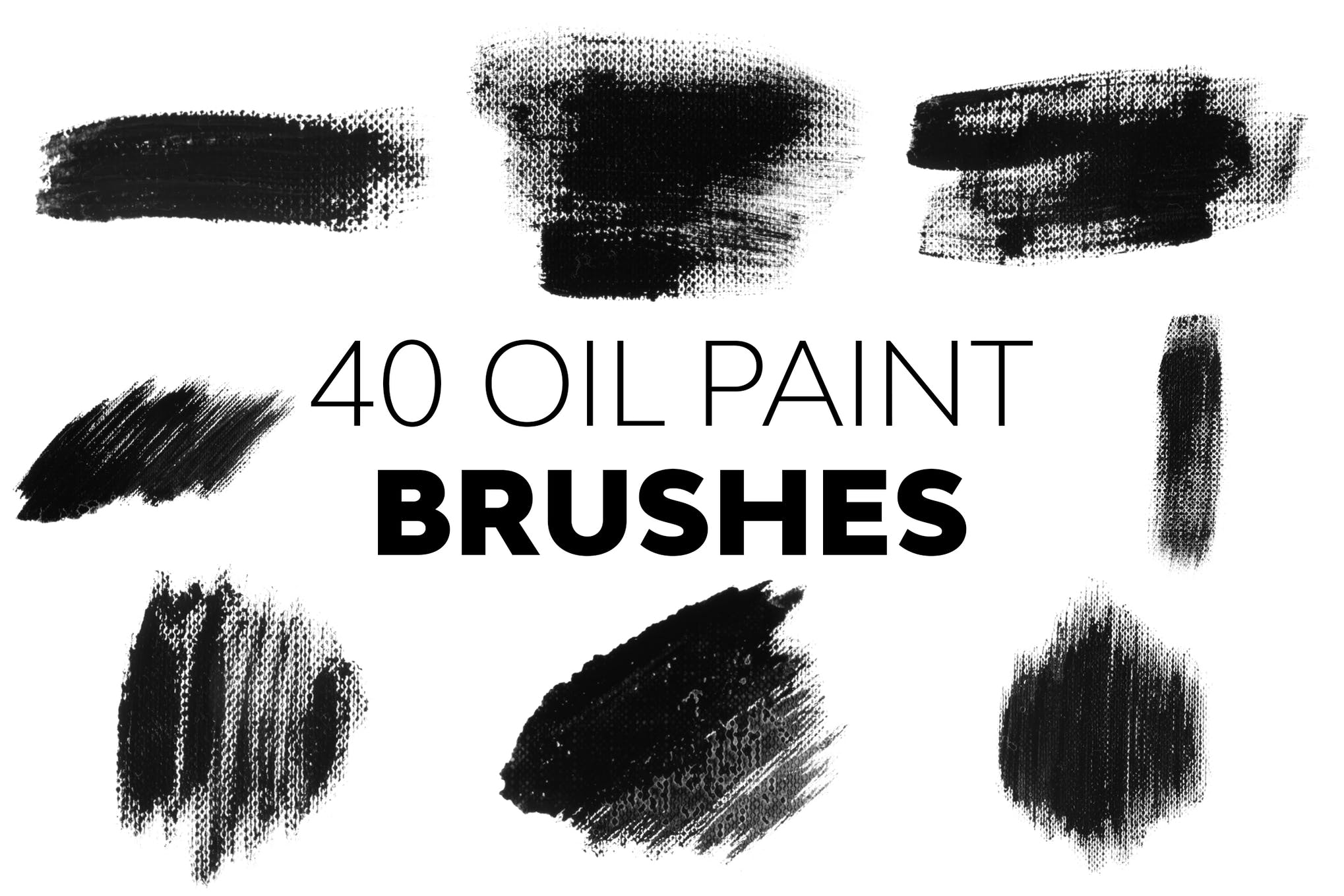 If you're looking to get your hands on the best Photoshop paint brushes available on the market today, you must check out this pack of oil paint brushes. It contains forty brushes that will help you create stunning oil paintings with minimal effort.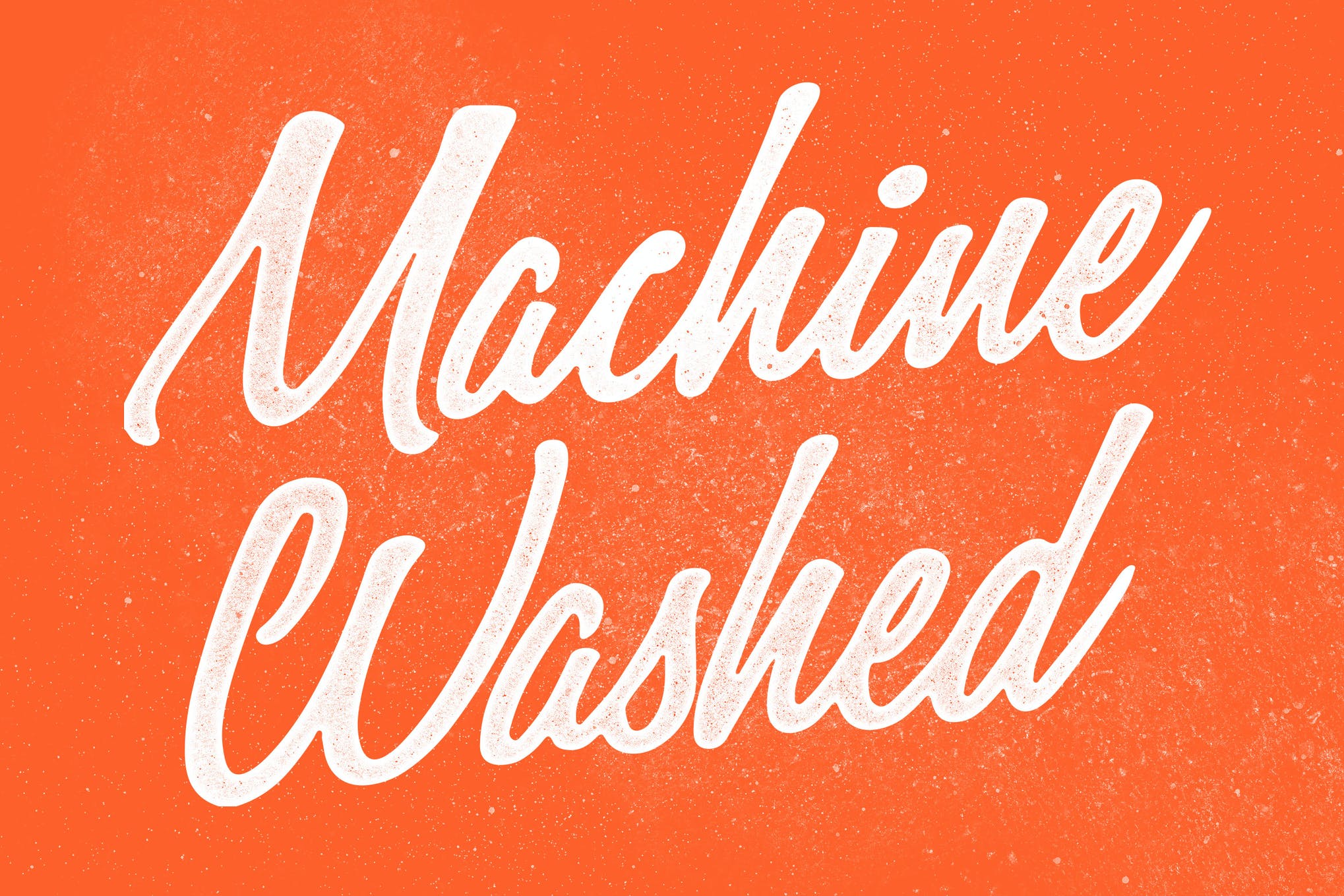 Machine Washed is a Photoshop paintbrush collection that provides a unique style compared to many other standard brushes. Each brush is designed to look washed out, and a little gritty. With eighteen pre-sets to choose from, these brushes are sure to add something a little unique to your toolkit.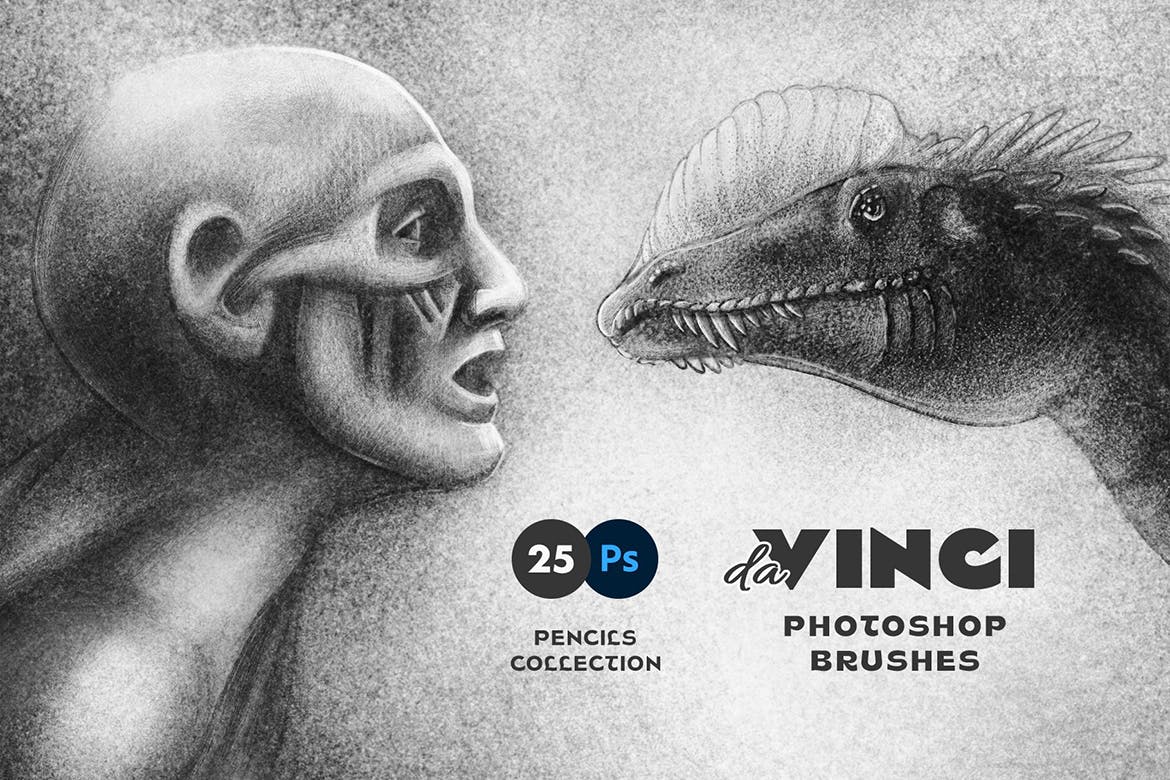 Next up is a collection of Photoshop paintbrushes that work to emulate the artistic craft of Leonardo da Vinci. With over twenty-five different pencil brushes included, you'll be well equipped to start bringing your own sketches and paintings to life!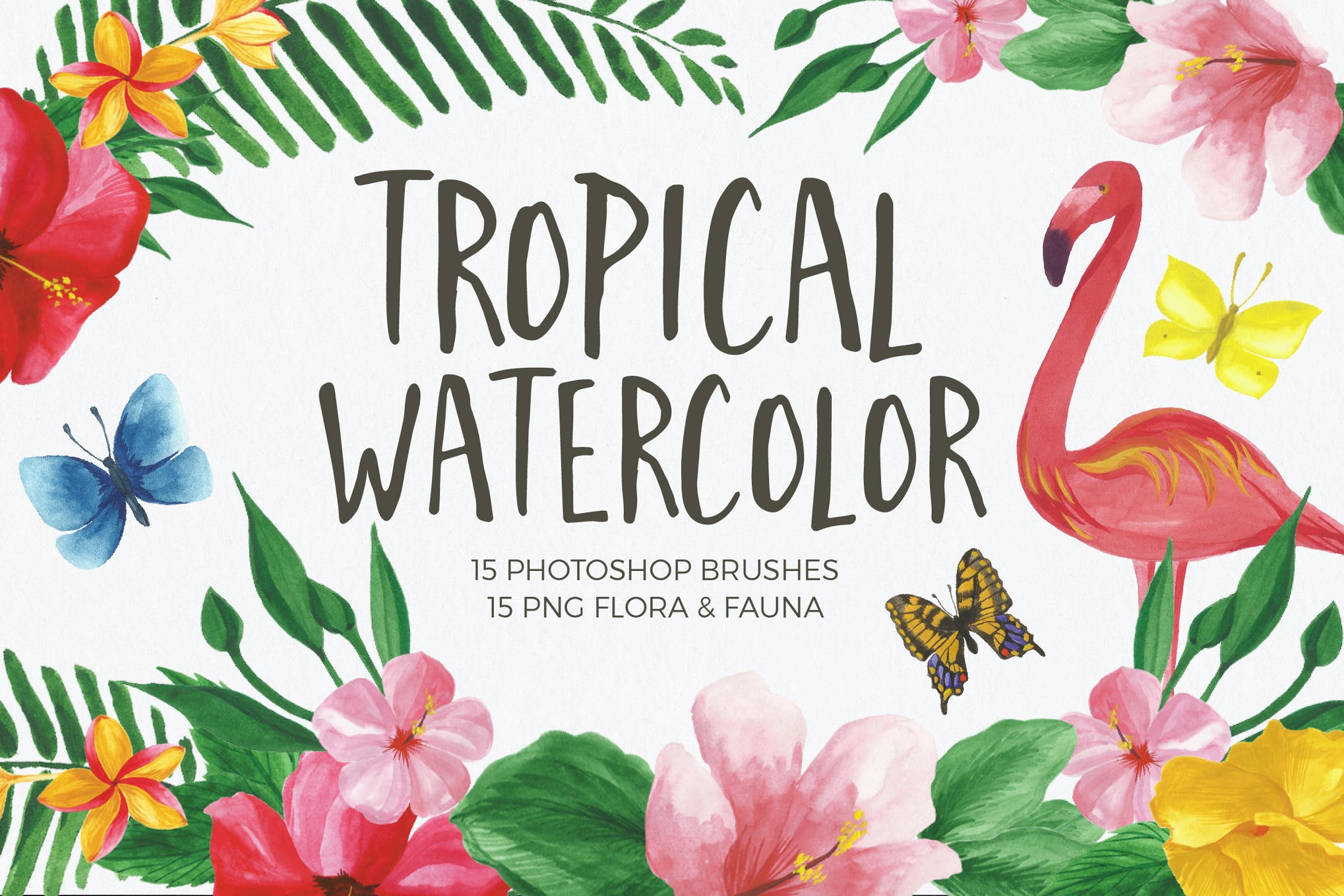 Creating a realistic watercolor painting on the digital page can be a challenge. However, with this collection of fifteen watercolor flora and fauna brushes, that challenge is a lot less of a burden. Each brush is modeled in a way that leaves an authentic watercolor style on the page.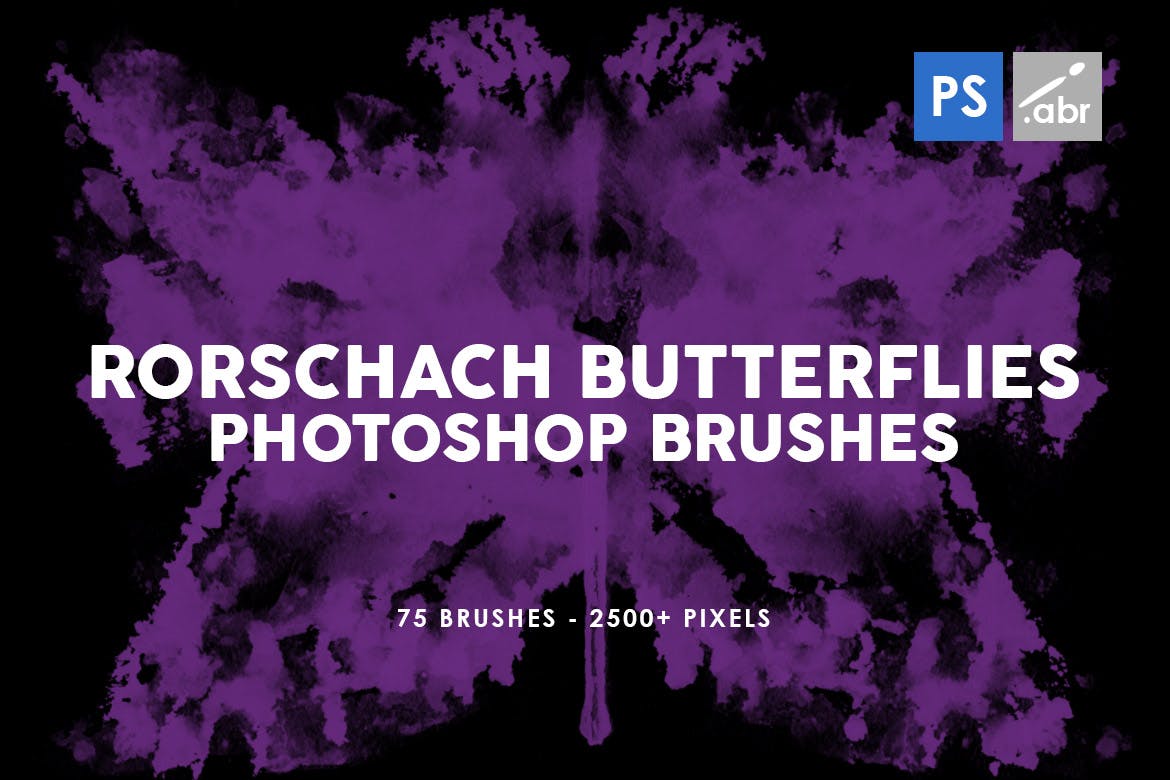 Rorschach Butterflies is a collection of seventy-five Photoshop stamp brushes that will transform your artwork into a unique and captivating masterpiece in just a few clicks. It is an extensive tool, incredibly easy-to-use, and comes in a high-resolution 3000×3000 pixels size.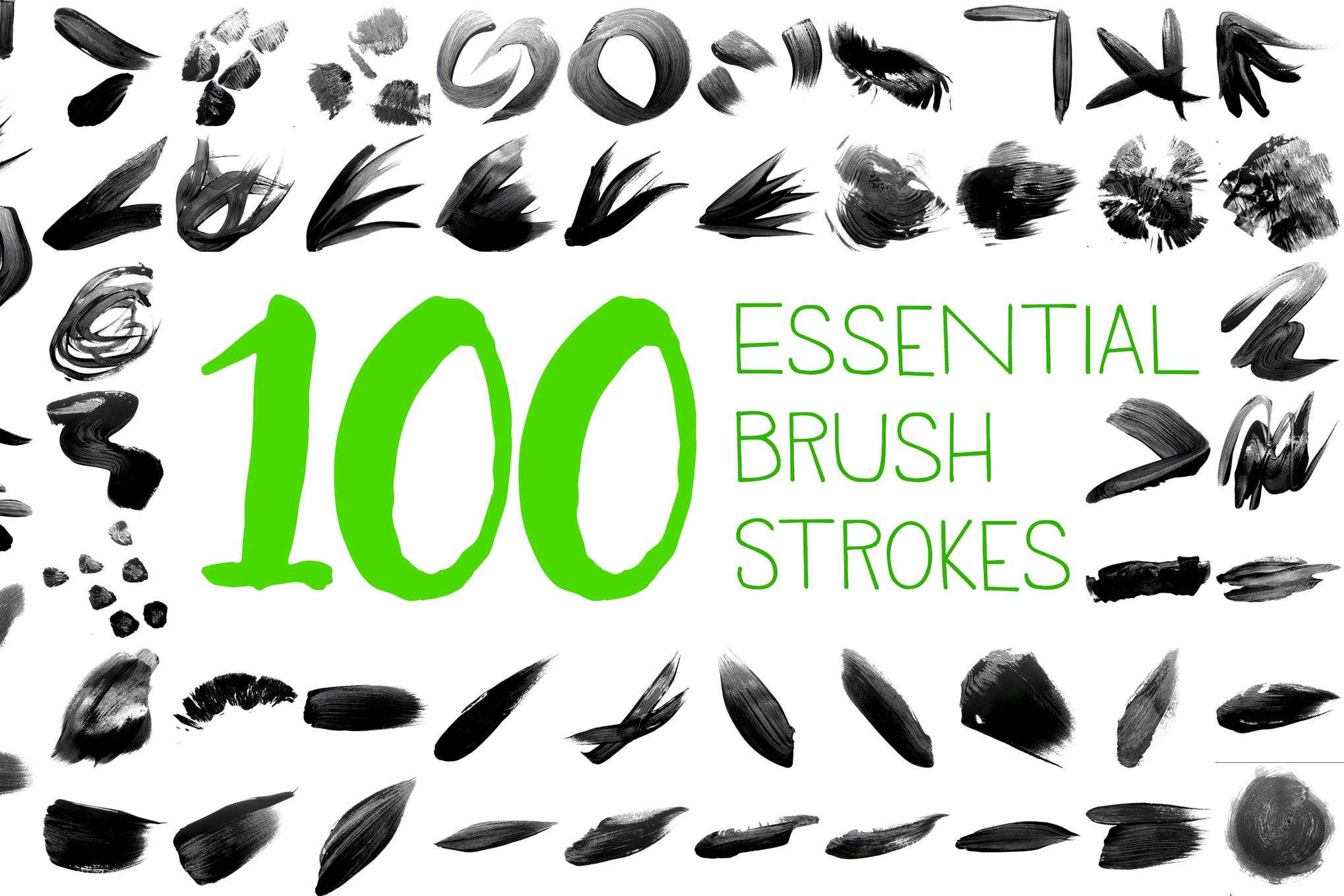 Our next option is defined through a watercolor and acrylic mix of painting methods and delivers a modern artistic expression that is hard to walk by. From simple brush strokes to smiley faces, and everything in between, this set of 100 photoshop paintbrushes has something for every purpose under the sun.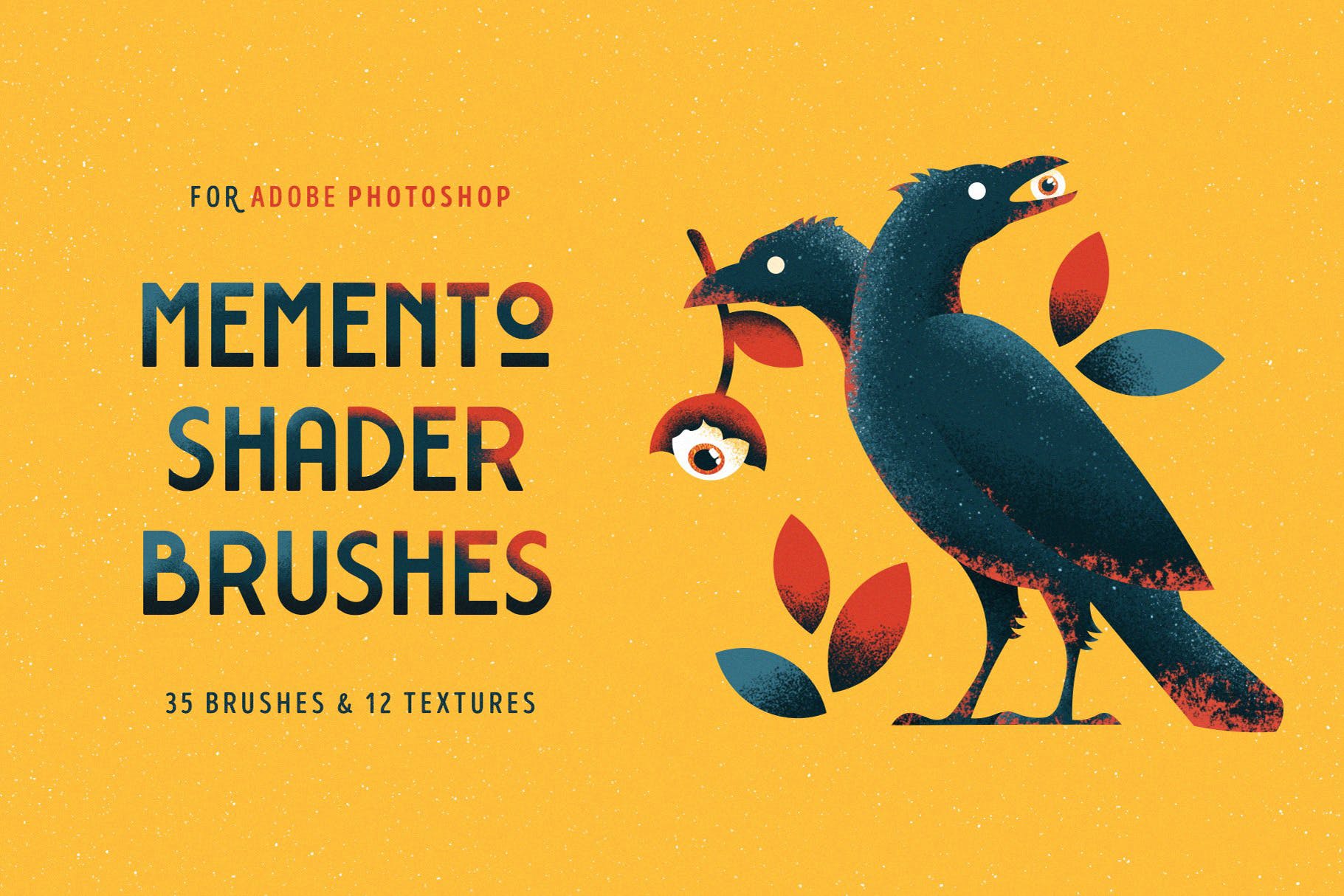 Add a grungy, brutal, and grainy texture to your drawings with the Memento shader brushes and textures perfect for sketching, illustrations, logos, posters, editorials, and other purposes. Truly one of the most important photoshop brushes for painting.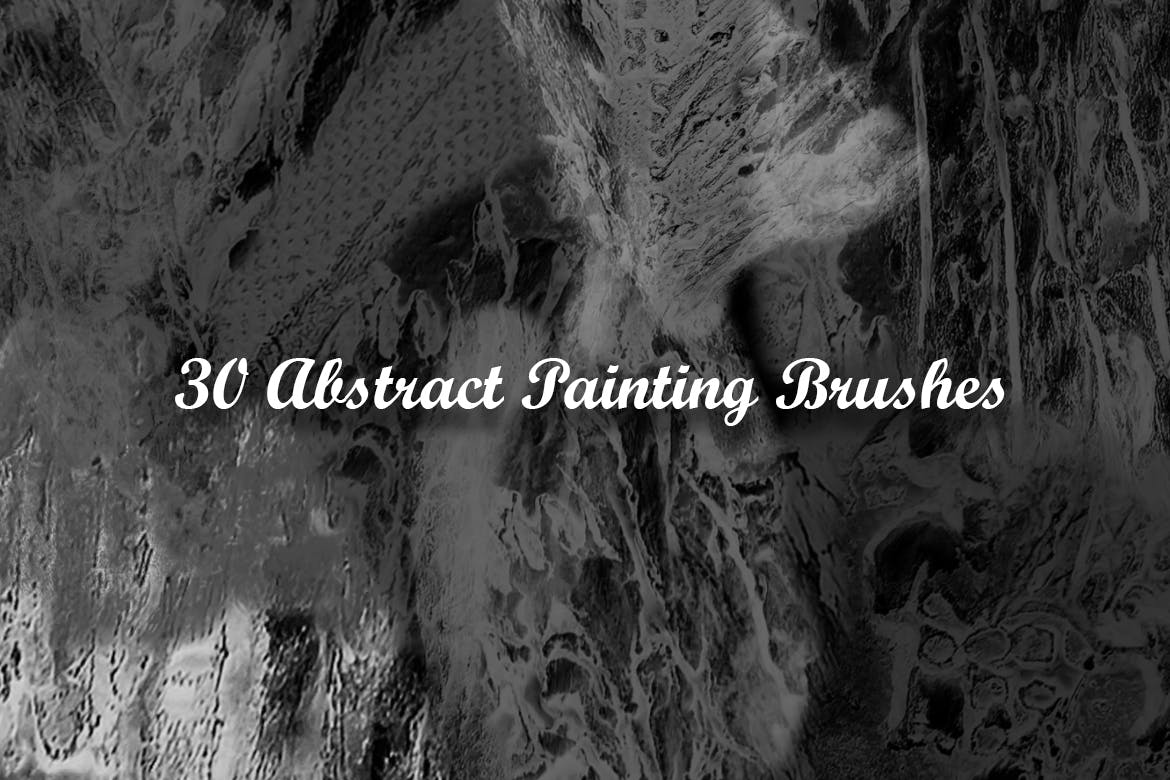 Our next option in the list of the best digital painting photoshop brushes provides a stunningly unique style. This set of thirty brushes will help you attain natural painterly effects and craft a truly captivating abstract oil painting, portraits, or digital fantasy aesthetic on the page.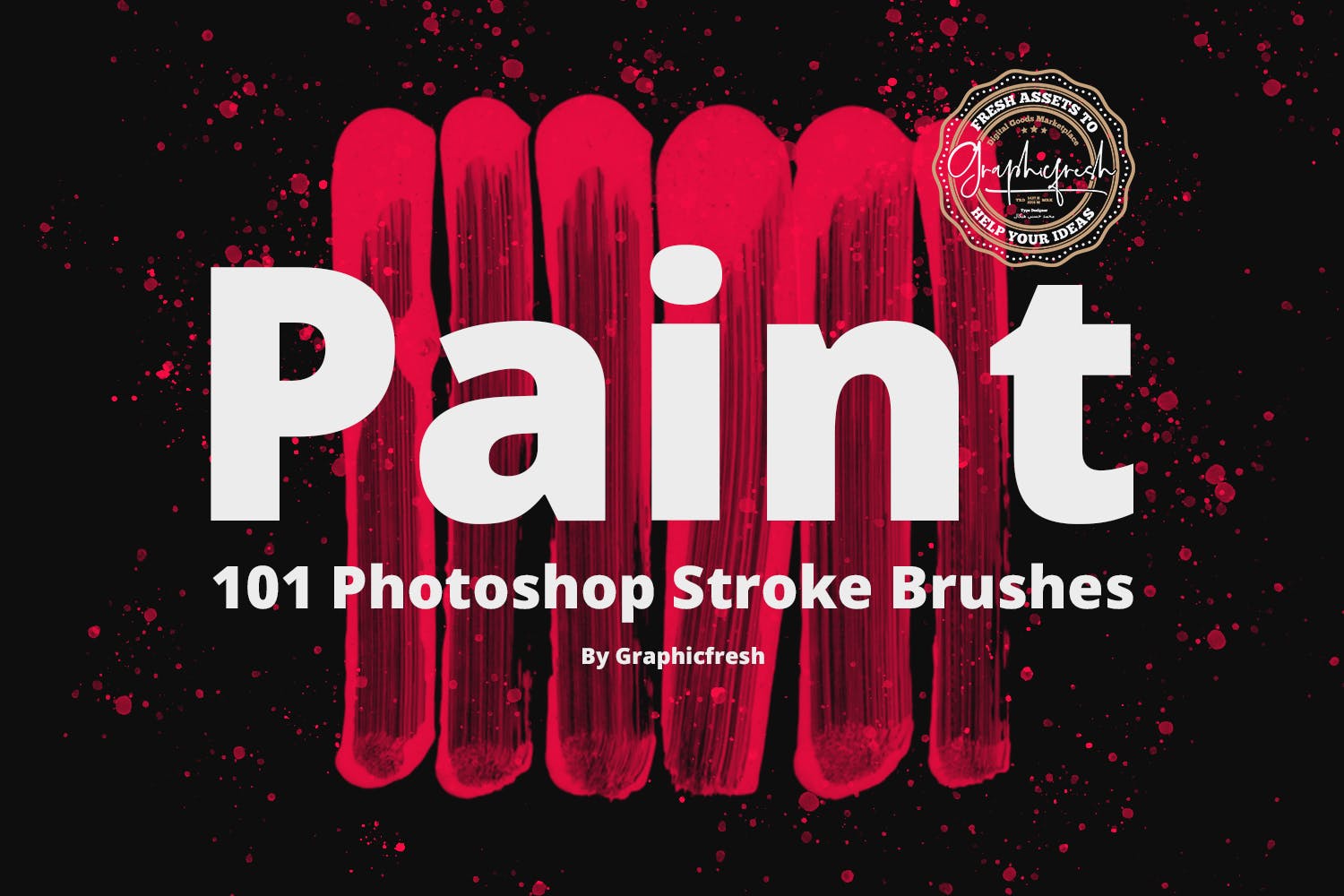 Paint Stroke is a collection of over one hundred different handcrafted Photoshop paintbrushes. Each brush has been designed from real brush strokes, meaning you only get a realistic return on the digital page. An impressive and expansive collection that is sure to have the brush you need.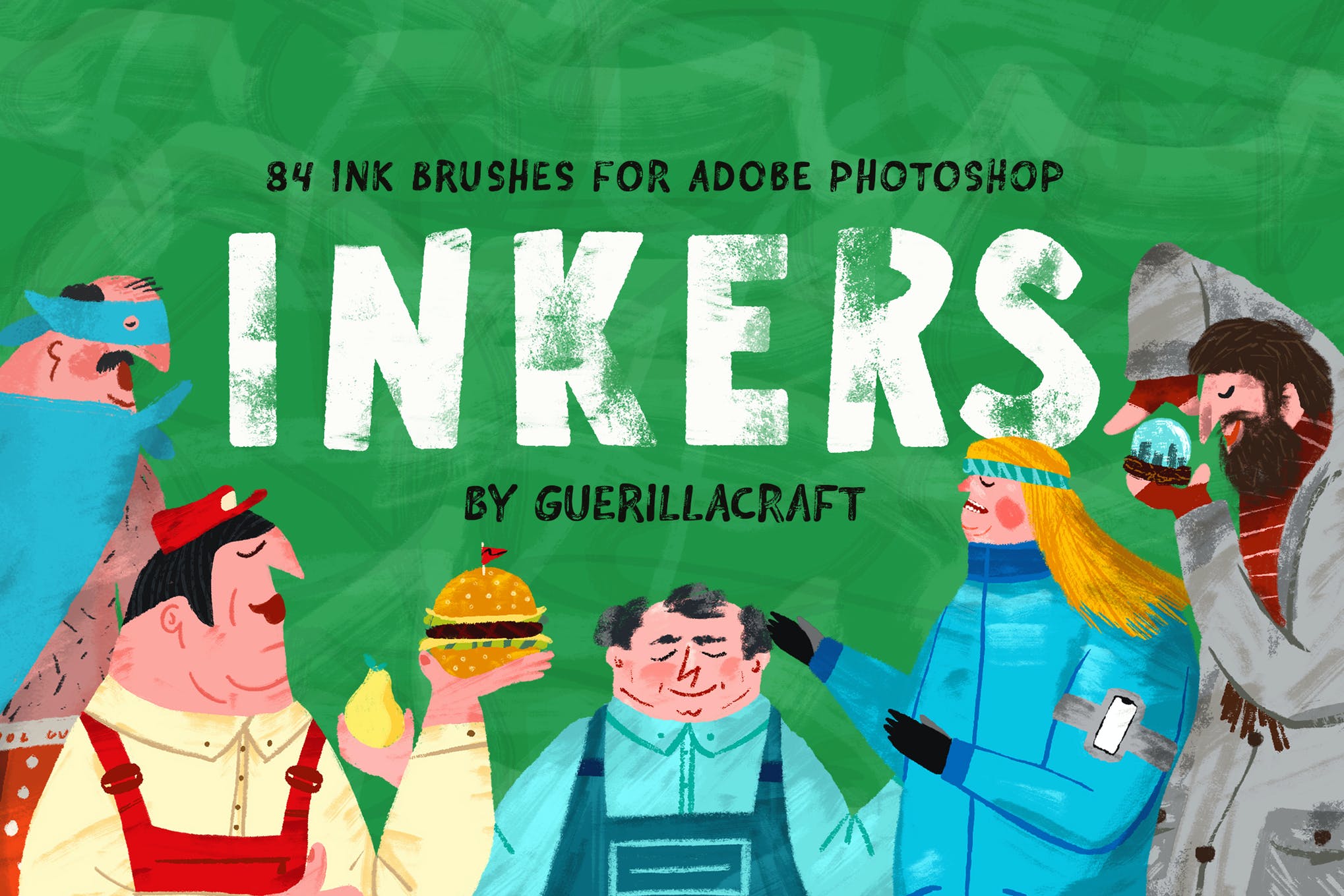 Looking to create an early 90s pen and ink style illustration or crisp and clear modern comic art? We have the perfect photoshop brush set for you. This collection of 81 ink brushes, enables you to paint beautiful artwork onto your digital canvas.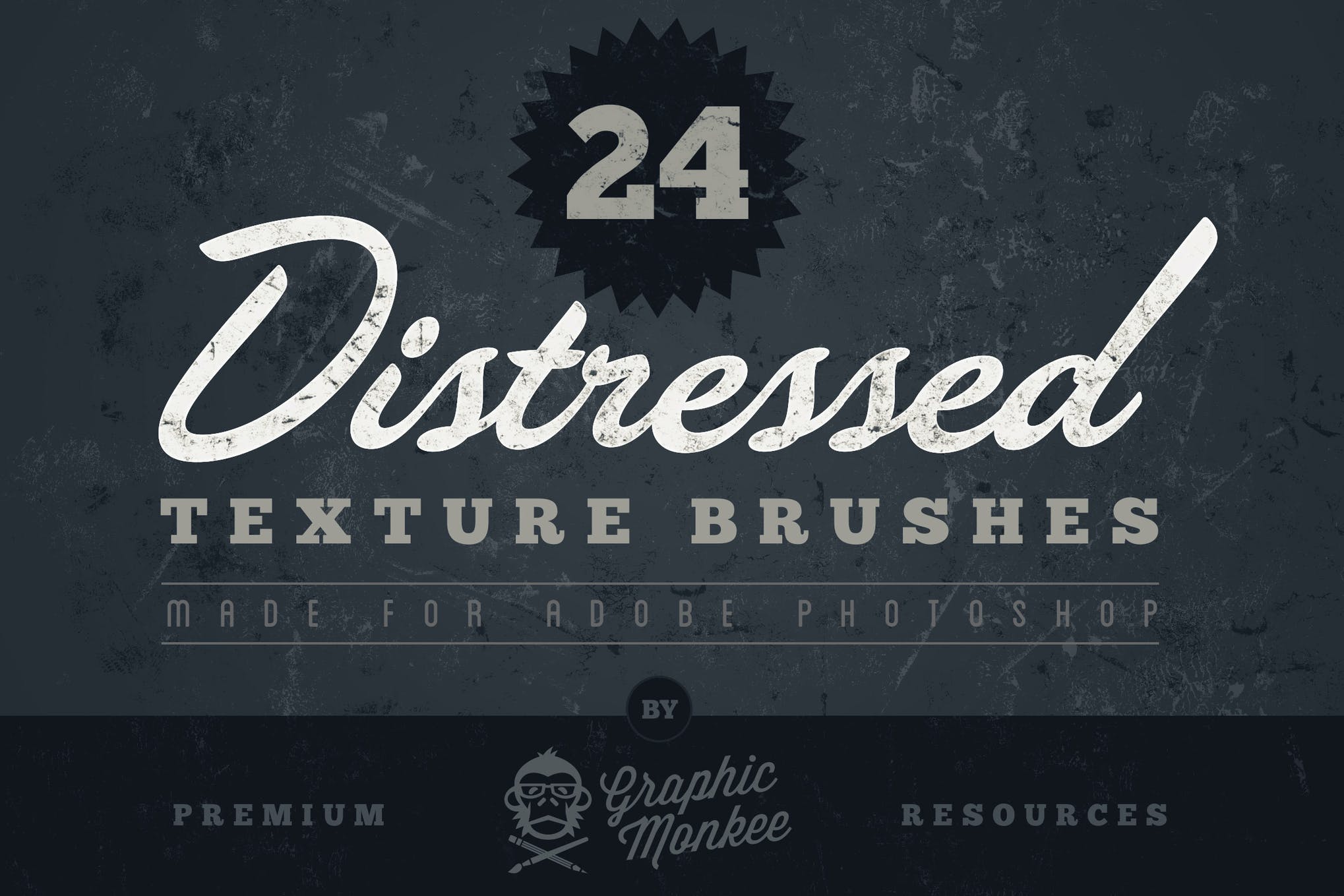 Next up we have a carefully crafted set of photoshop brushes that will give your exquisite work of digital art a distressed vintage appearance with just a few simple brush strokes. The package includes twenty-four high-quality brushes and an instruction file to help you make the most of the toolkit.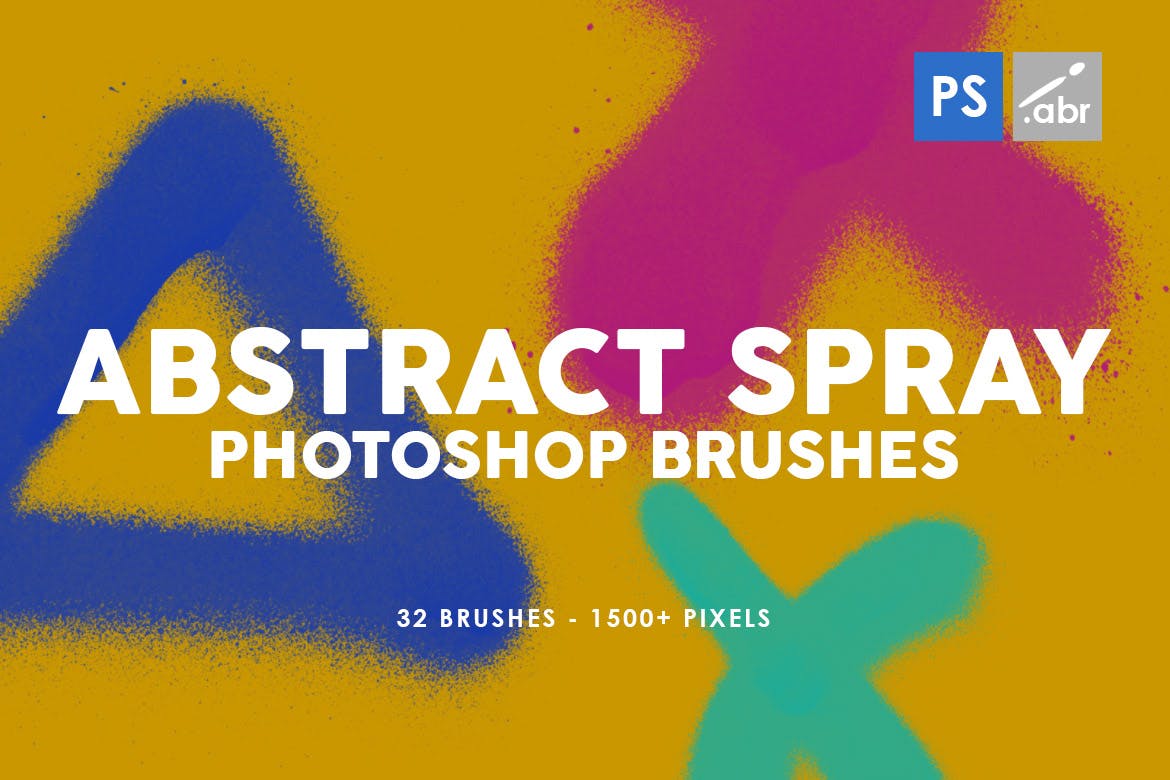 The abstract style has been a captivating aesthetic since its inception. Now with this abstract spray Photoshop brush pack, you'll have access to thirty-two different abstract brush styles, each with its own iconic abstract personality.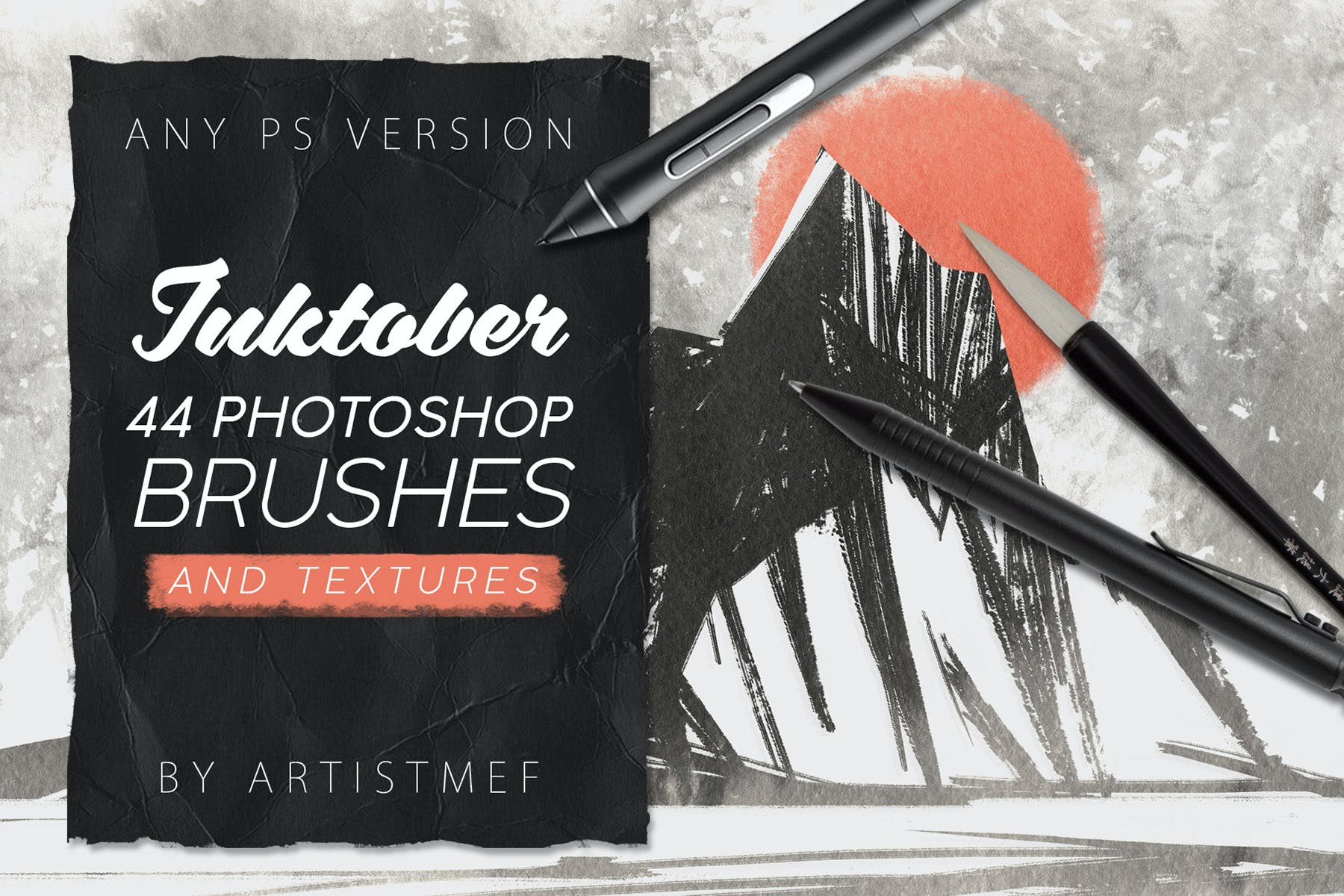 Whether you're wanting to draw a pen sketch or Chinese artwork, Inktober is the ideal choice for you. The package provides you with forty-four pressure-sensitive brushes and fifteen textures as a bonus to make your digital paintings look more realistic. A very useful tool that is highly versatile in its creative applications.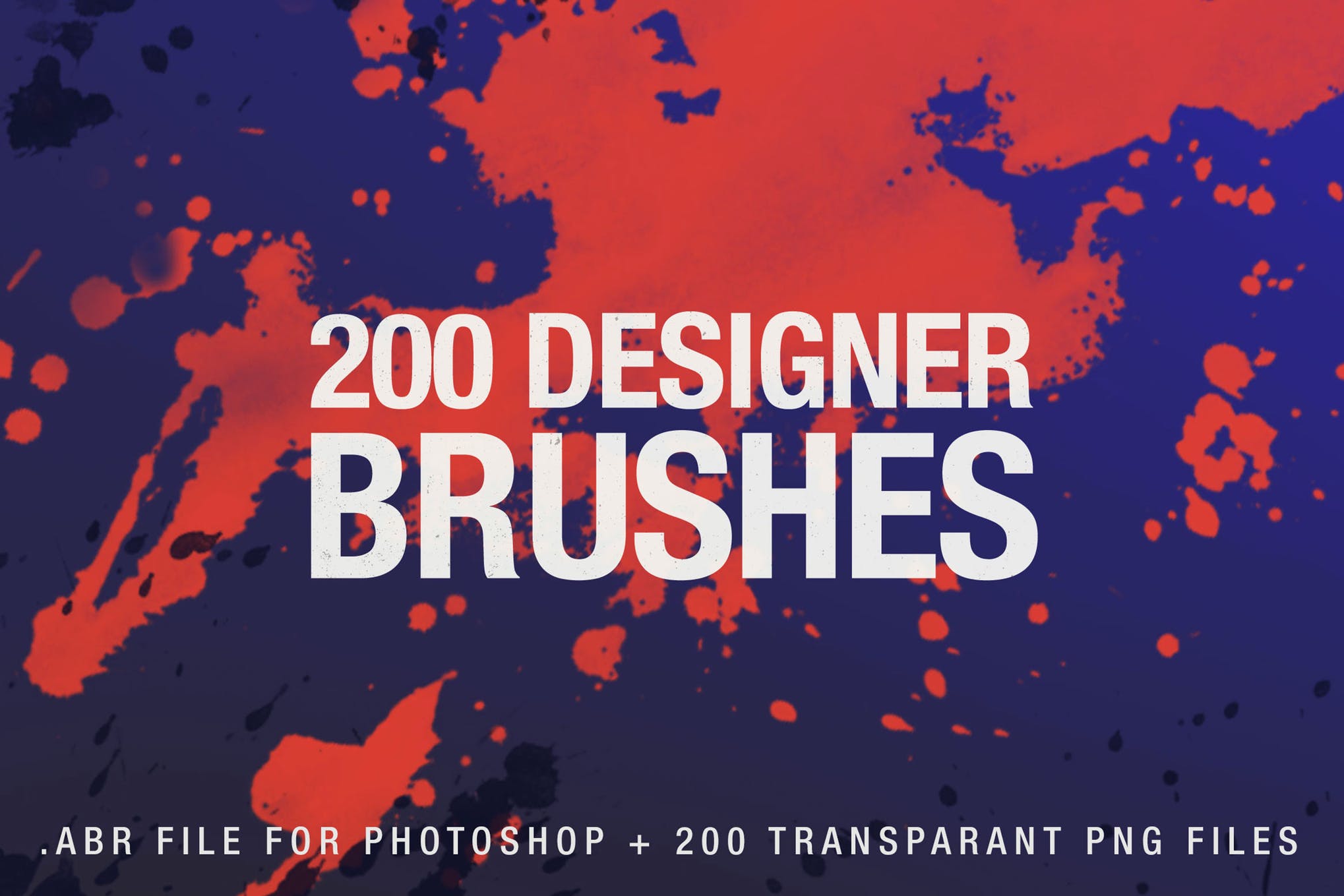 Next up is a set of two-hundred Photoshop paint brushes modeled after the creative painting style employed by the legends of painting. If you're looking to bring that real paint aesthetic to the page on a digital canvas, then this collection of designer brushes is exactly what you need!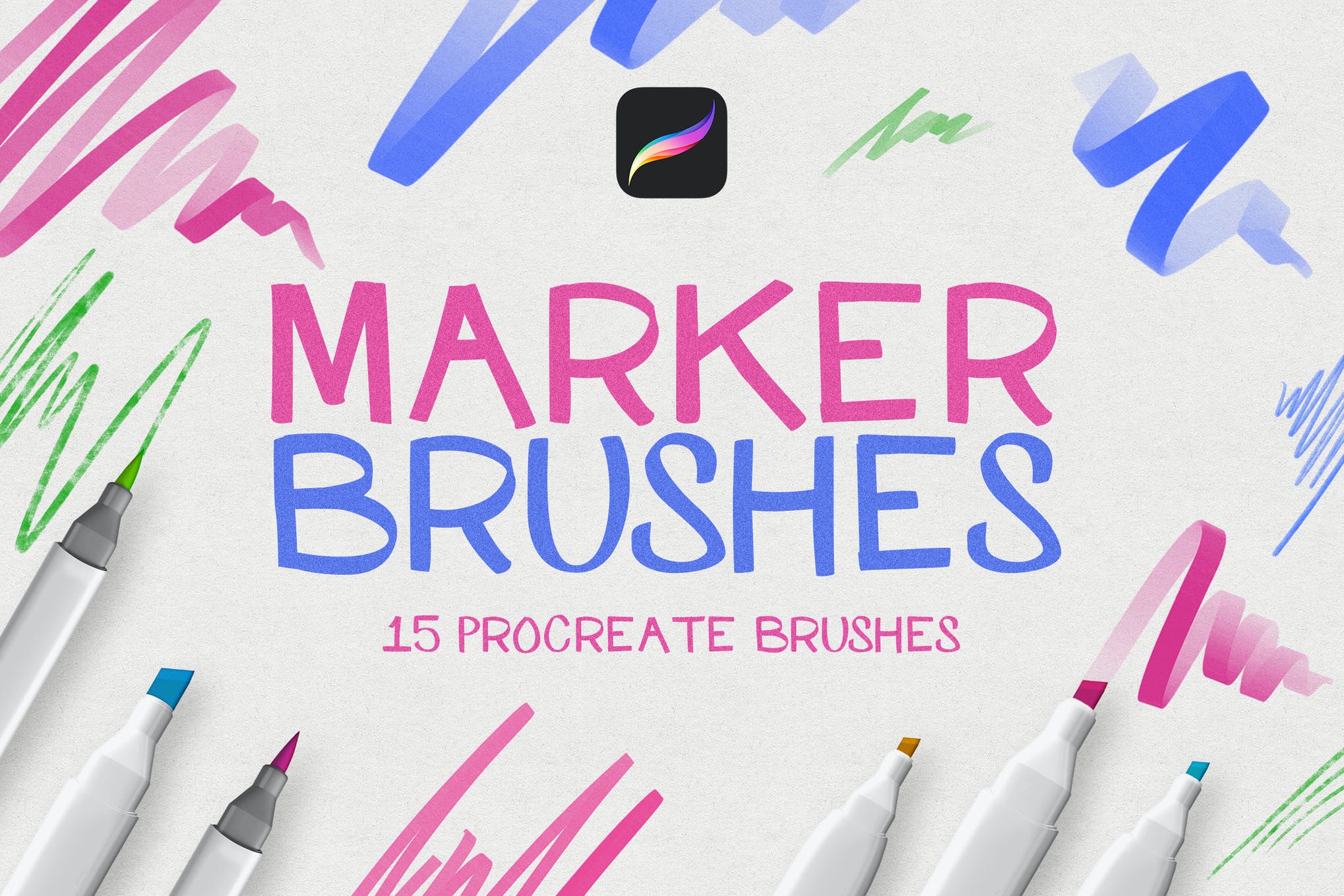 Get 15 brushes for procreate drawing. Easy to make design sketches, portraits, landscapes and more. Cool marker brushes with pen pressure and tilt sensitive. Soft fat markers and thin markers.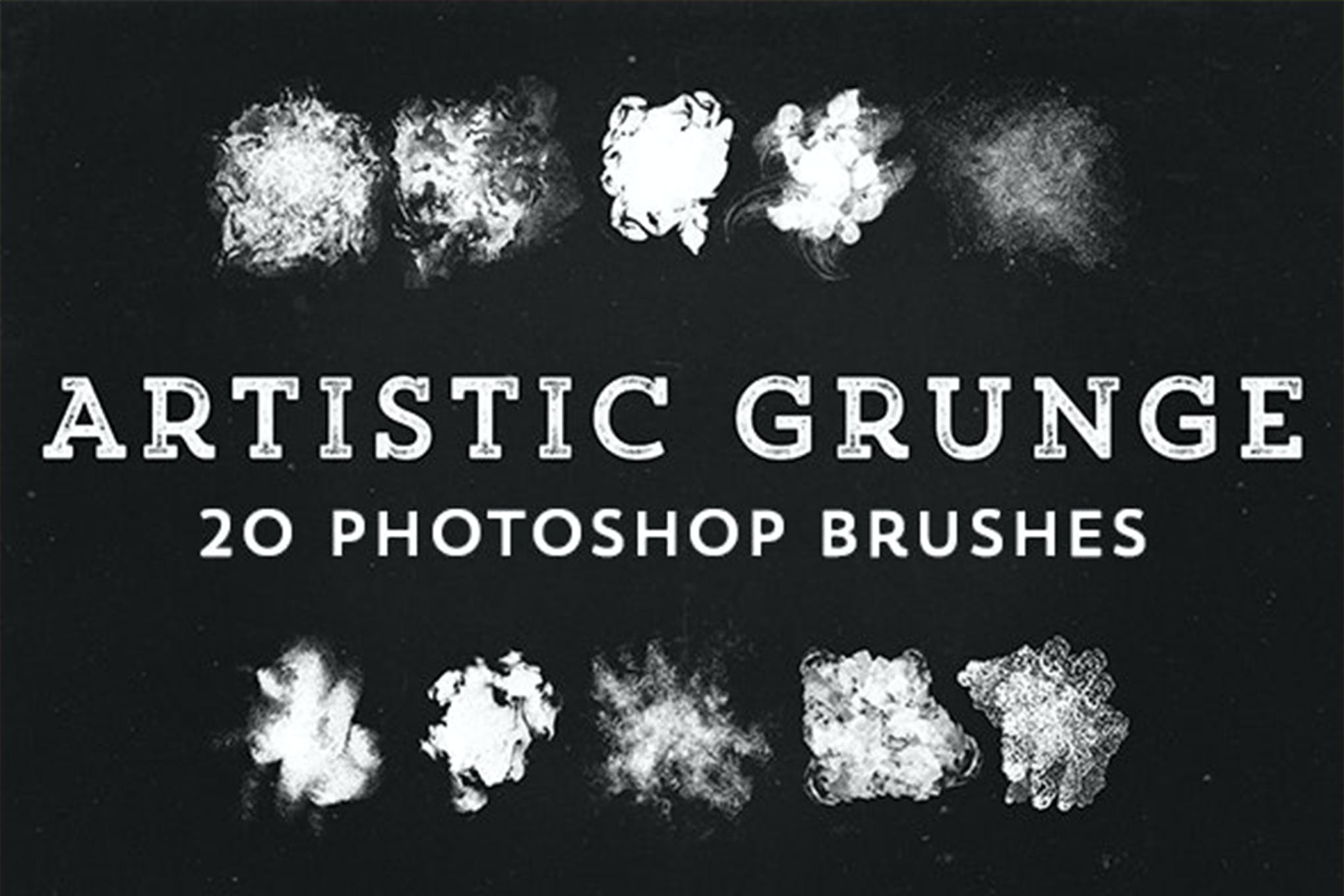 Free Photoshop Paint Brushes
Whilst going out and buying paint is an expensive endeavor, getting your hands on some quality digital brushes doesn't have to be. Let's take a look at some of the best free Photoshop paint brushes out there right now!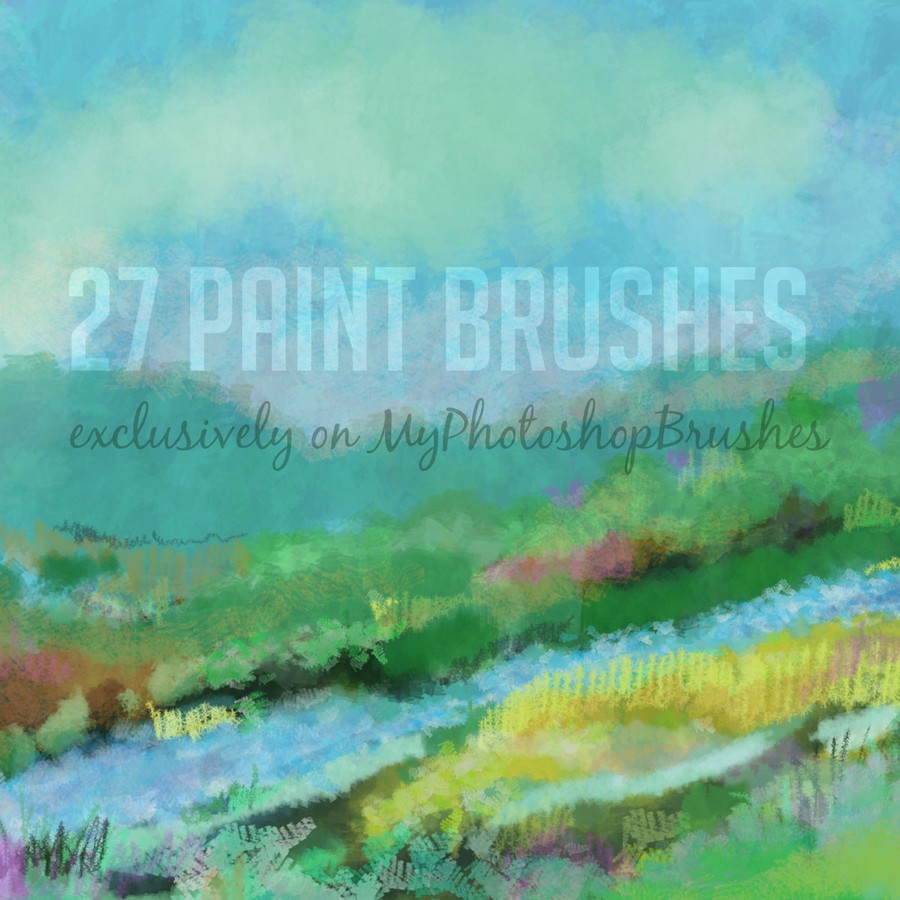 Here we have an incredibly remarkable set of free digital painting Photoshop brushes that can be used to create beautiful artworks in no time. Inside the pack, you'll receive twenty seven free Photoshop paint brushes at your disposal.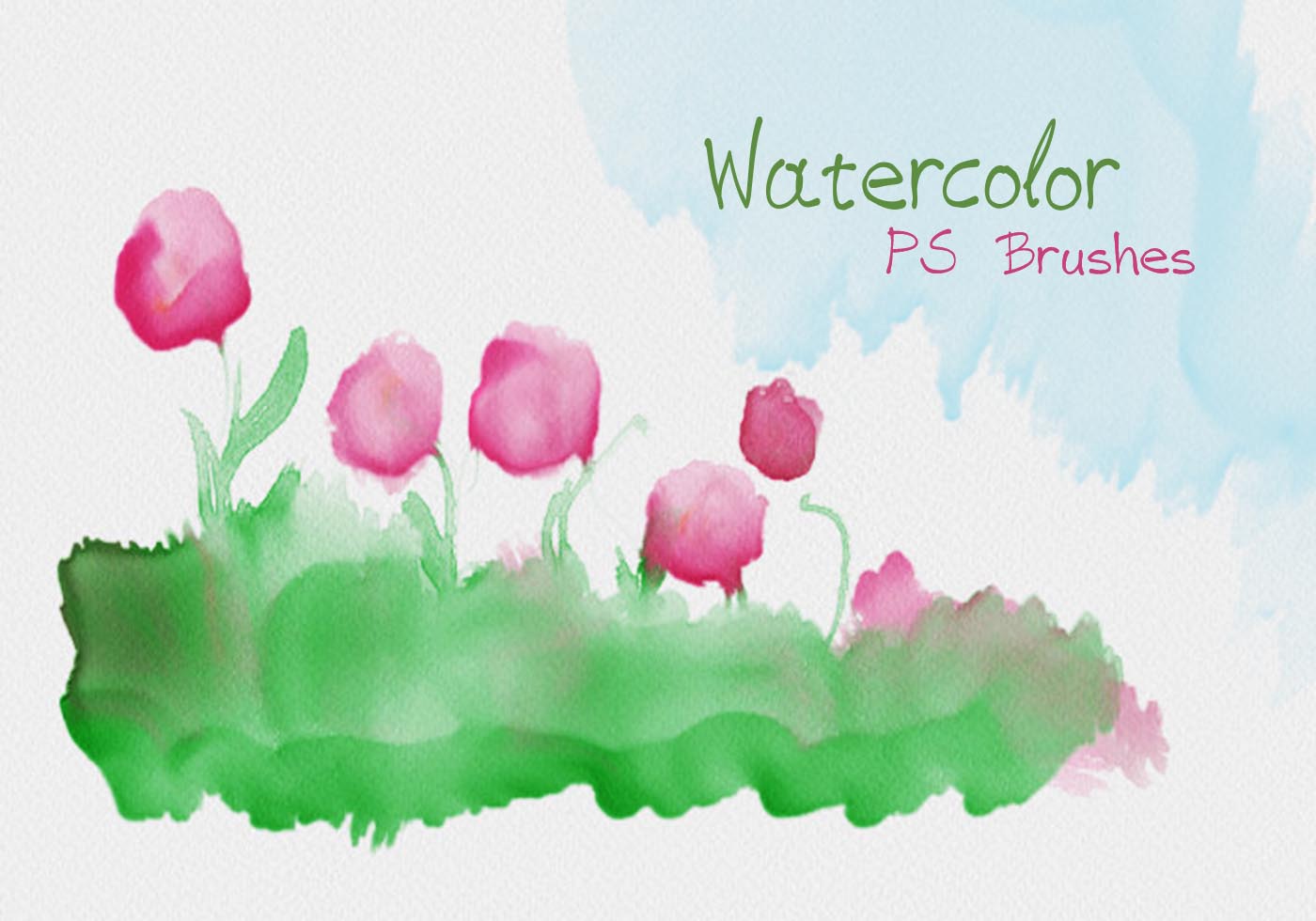 If you're looking to hunt down the best free Photoshop brushes for painting, this the above-featured item is well worth checking out. It equips you with twenty amazing watercolor brushes in high-resolution perfectly suited for projects that require a grunge painterly effect.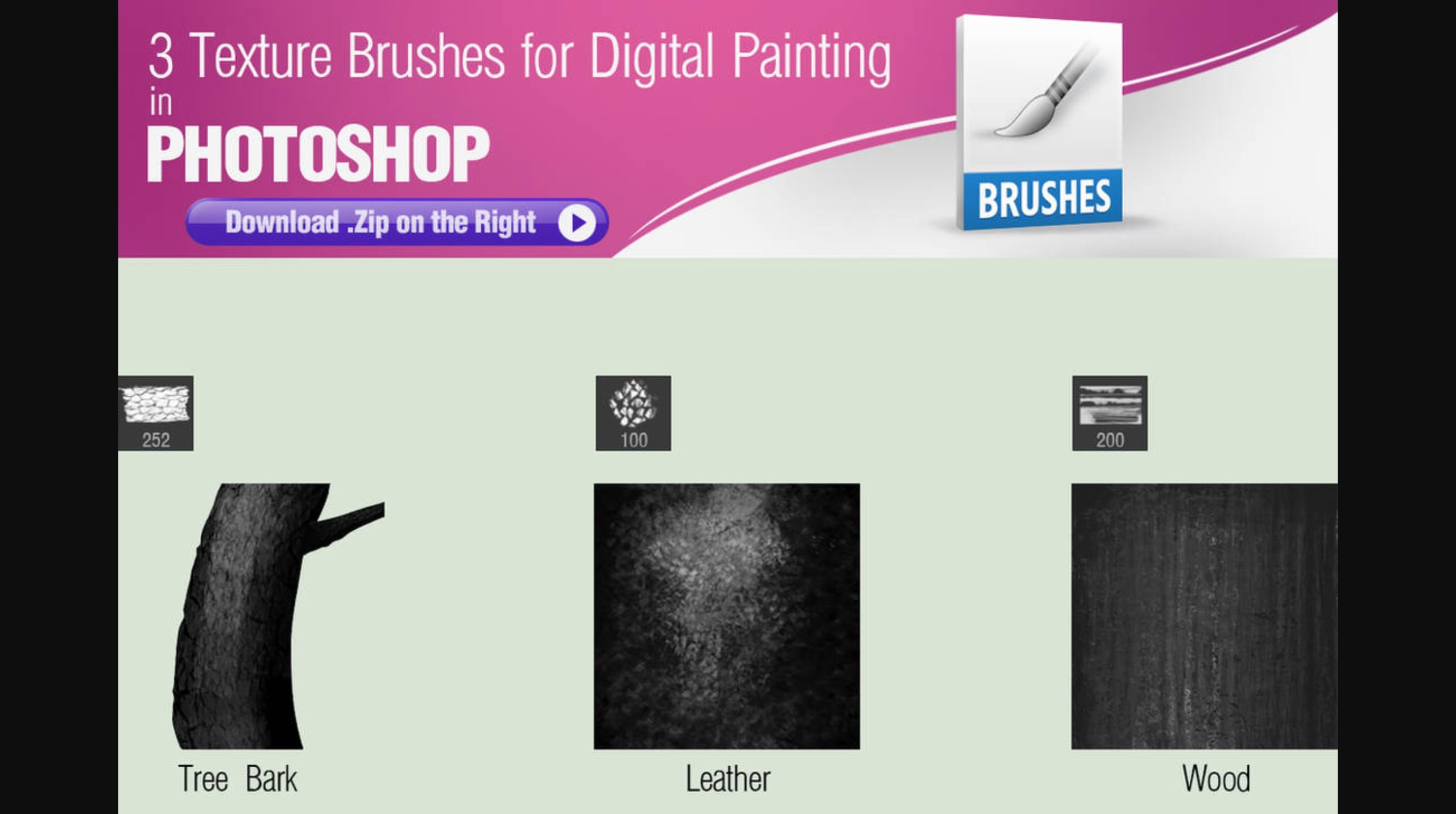 Here we have a free brush pack that provides you with three simple, and effective texture style brushes. Each brush has been handcrafted to provide that authentic leather, wood, and tree bark texture on the page, and is quick and easy to install into Photoshop.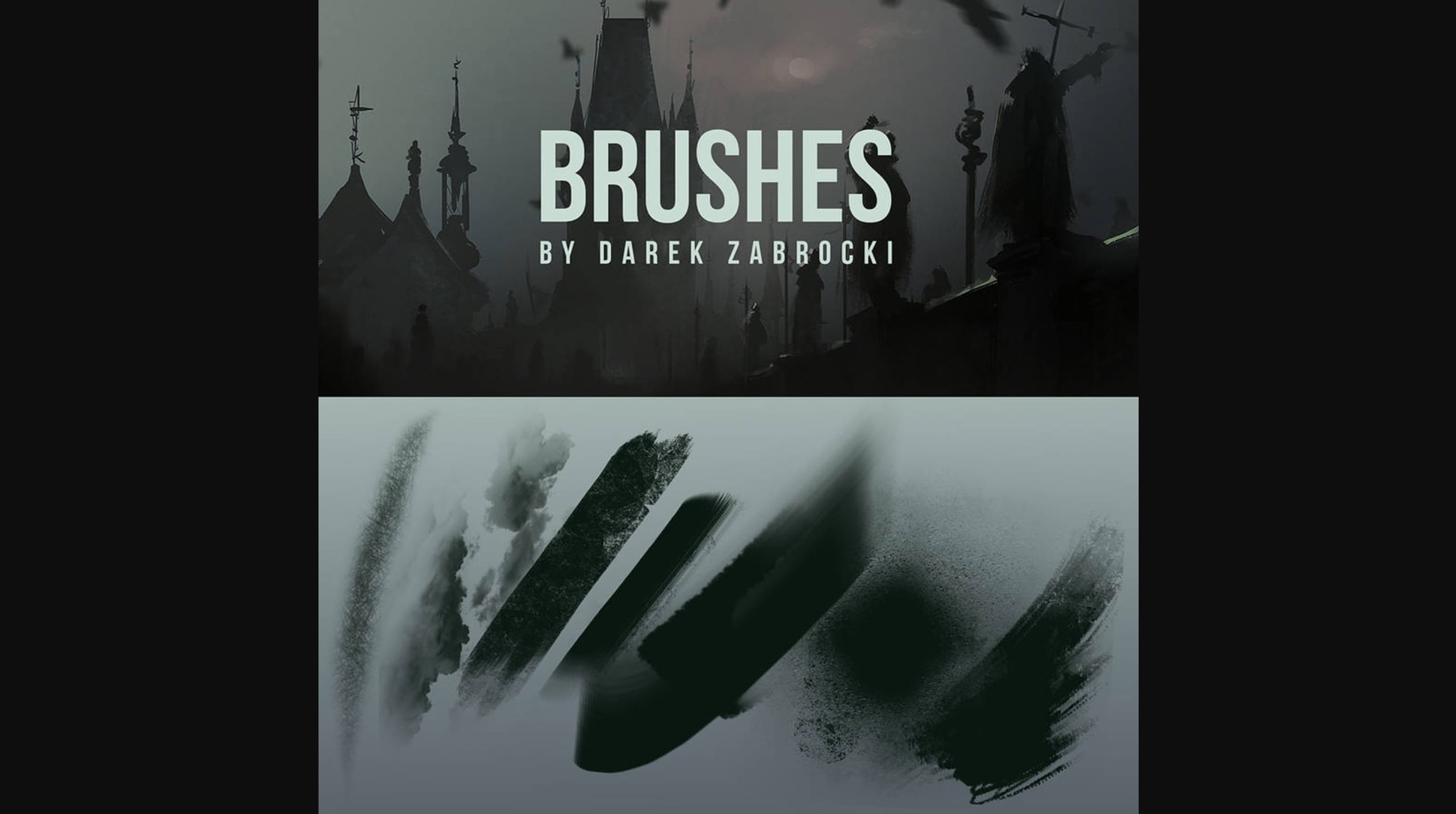 Next up is a brush kit that provides a range of creatively designed brush styles for you to get started. A great beginner brush kit, allowing you to test out a wide array of brush types before you go out looking for the more specifically designed options.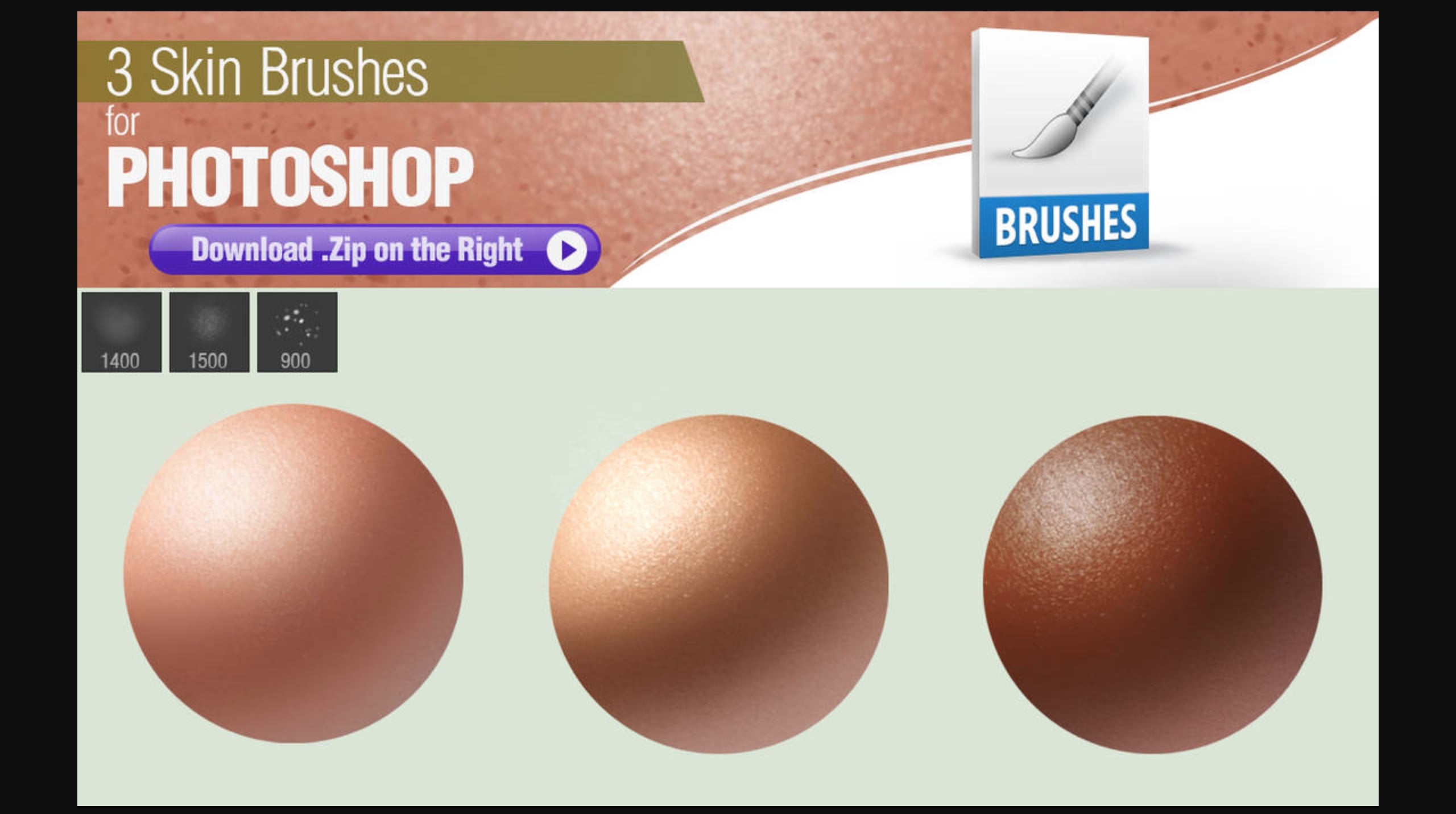 Our next brush kit is loaded up with three different skin painting brushes, each with its own gradient and aesthetic. If you're looking to paint realistic-looking skin, add textures or paint freckles, then this is a useful addition to your palette.
Take Advantage of These Amazing Photoshop Paint Brushes!
Whilst it can be easy to get stuck trying to find the right style to get onto the canvas, it doesn't have to be a challenge to find the right brush. Now with these expertly crafted brush styles at your disposal, you have everything you need to craft your next masterpiece!