Colibri: Unique WordPress Website Builder Makes Everyone A Designer
If you're looking for a way to design your own custom websites and unique WordPress theme designs without having to hire web developers, Colibri is an innovative website builder you should try.
Colibri is a brand new WordPress-based website builder that takes a unique approach to the whole website building process. It's quite different from most other page builders as you don't have to install and set up this page builder on your website. It also offers a much better and beginner-friendly user experience.
In this post, we take a closer look at this new website builder to show you why it can be a better alternative to your traditional page builder plugin.
What Is Colibri?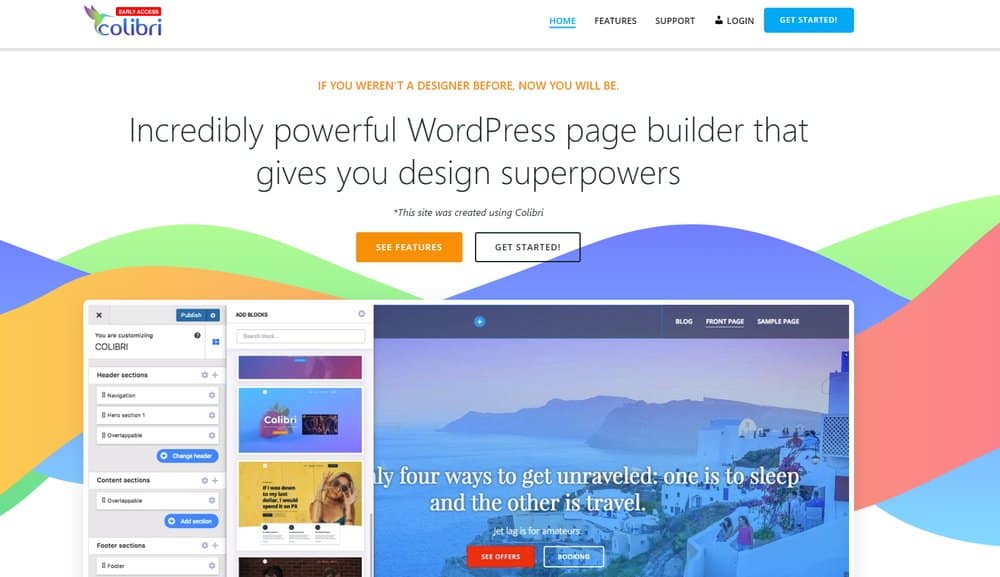 Colibri is a website builder that operates completely on the cloud. Similar to website building platforms like Squarespace and Wix, you can use Colibri to build a website design all by yourself using its drag and drop editor directly on the platform.
The main difference is that once you're done designing the website with Colibri, you can import it to your own WordPress installation and host the website on a web hosting provider of your choice. Unlike Wix and Squarespace where you get stuck with fixed pricing and limited features.
What Makes Colibri Different?
If you're familiar with traditional page builder plugins then you probably know how they work. You first have to install it on your WordPress website, customize the settings to fit your preference, and start designing while you stay logged in to your website.
This is not the case for Colibri. You can use Colibri online to build and customize designs and then import it to your own website once you're fully satisfied with your website design.
If you want to see what a website made with Colibri looks like, just visit the app's official website. The Colibri website itself is built with the website builder.
How It Works
Since Colibri works differently than other popular page builders, it can be a bit confusing for beginners to figure out the process right away. Here's a glimpse of how it works.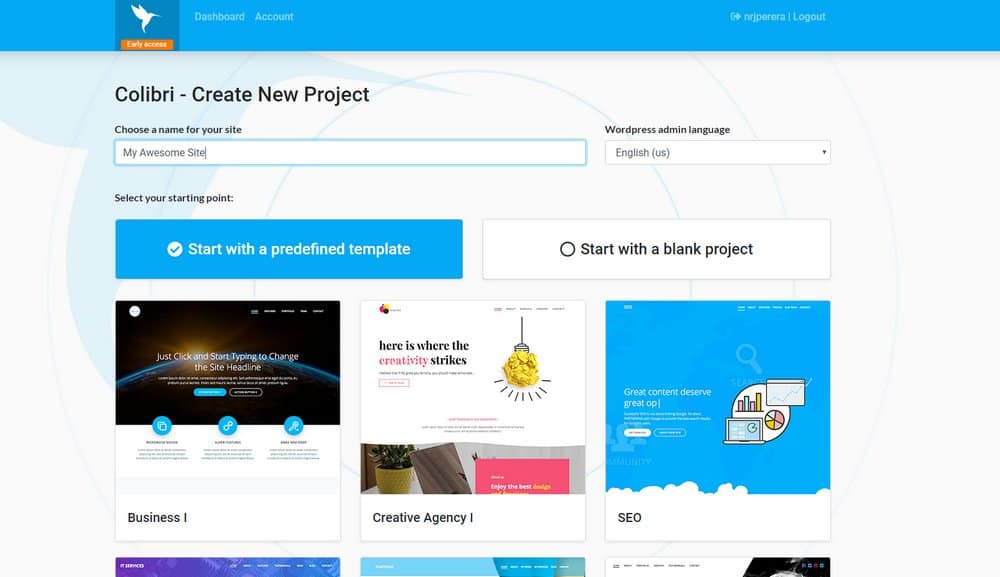 When you visit the Colibri website, you can start building a website design right away. You can either make a design from scratch or use a premade template to get a head start.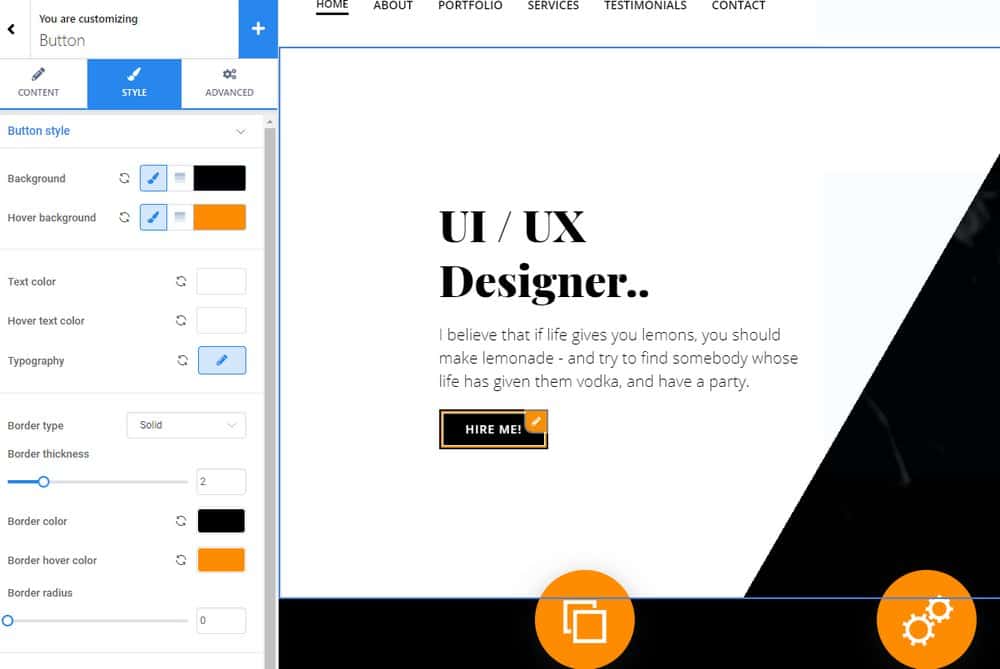 Then you can edit the design using the drag and drop editor to add new elements like buttons and forms. Or use pre-made content blocks to add new sections to an existing design.
Once you complete the design, you can hit Publish and create a Colibri account to save your design. Then you'll be able to download your new design via the Colibri account dashboard. Colibri uses a plugin to import your designs from the Colibri platform to your own WordPress website.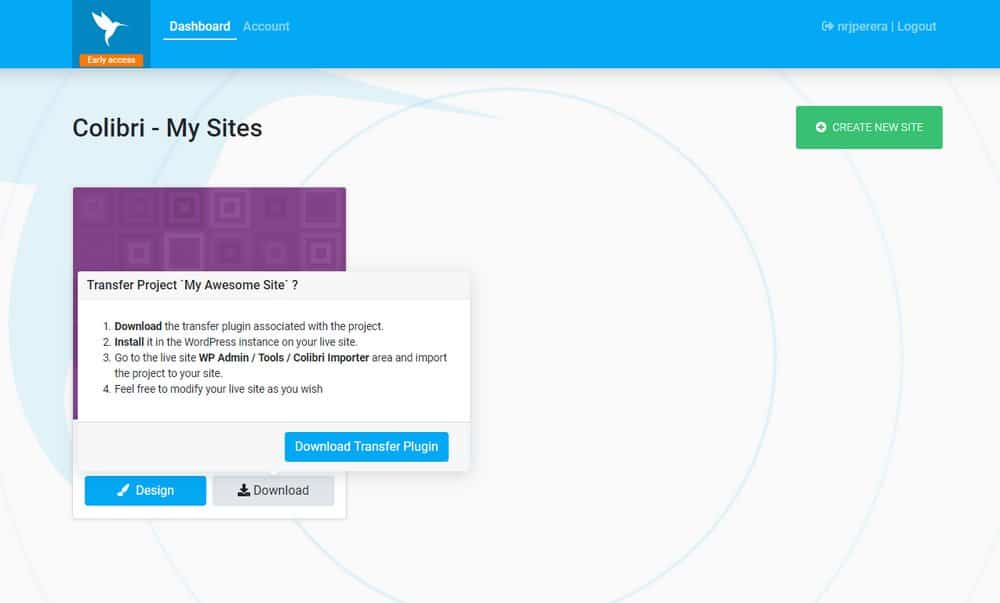 All you have to do is install the Colibri Transfer plugin and import your new website design. The plugin works with a single click and it will instantly import the website design and its content over to your WordPress installation. It's that simple.
Colibri also comes with some impressive features and benefits as well.
Easily Edit Designs Using WordPress Customizer
One of the distinctive features of Colibri is how it integrates directly with the WordPress native theme Customizer.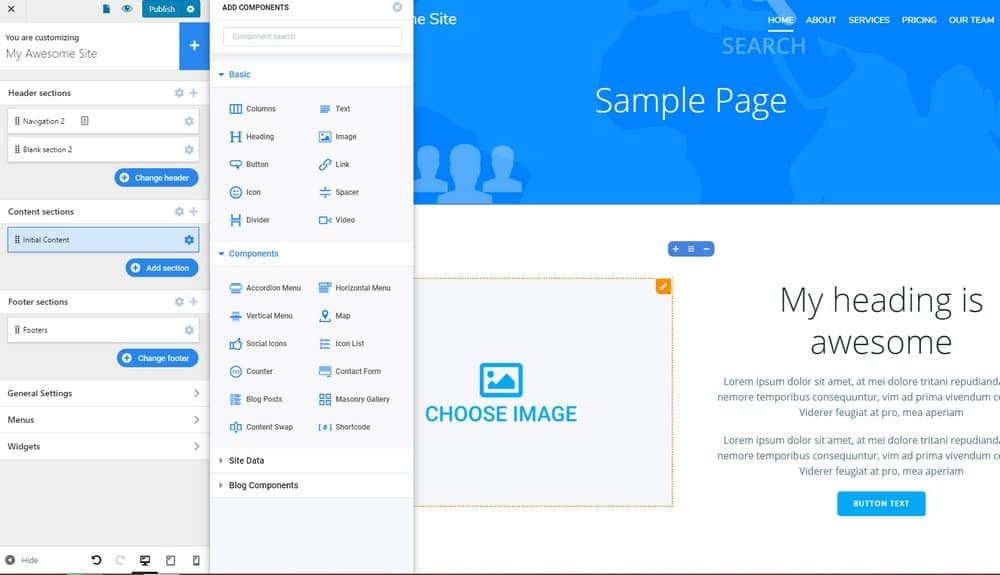 After installing and importing a Colibri theme over to your website, you'll be able to easily customize the design using the WordPress Customizer.
This not only enhances and simplify the user experience for beginners but also help improve the performance of your website and page building process as well.
Built With Complete Beginners In Mind
Everything from its pre-built templates to WordPress Customizer integration, Colibri is designed to make it a more suitable option for complete beginners to make their own websites even without any web design experience.
Colibri drag and drop editor also features a simplified design that makes things much easier for navigating through different options and customizing elements of a design.
Over 150 Premade Content Blocks
Even though the website builder is beginner-friendly, professional web designers and developers can also use it to build unique website designs as well.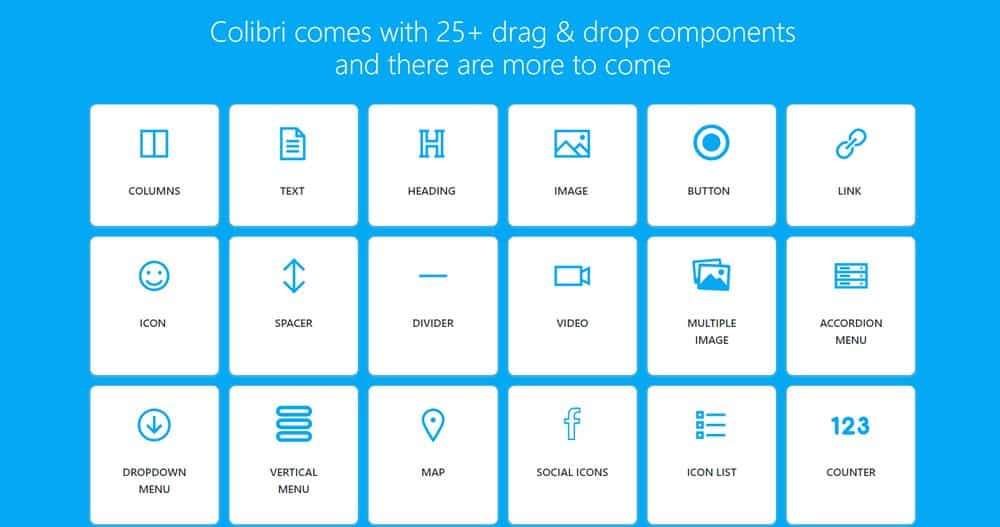 To make the process easier, Colibri includes more than 150 premade content blocks you can use to quickly design a complete website, one section at a time.
The platform also features over 25 components such as buttons, icons, drop-down menus, and grid galleries for adding unique elements to your designs as well.
Customize Elements At A Much Deeper Level
Colibri also offers a deeper level of customization options for changing the style and formatting of each element on a design.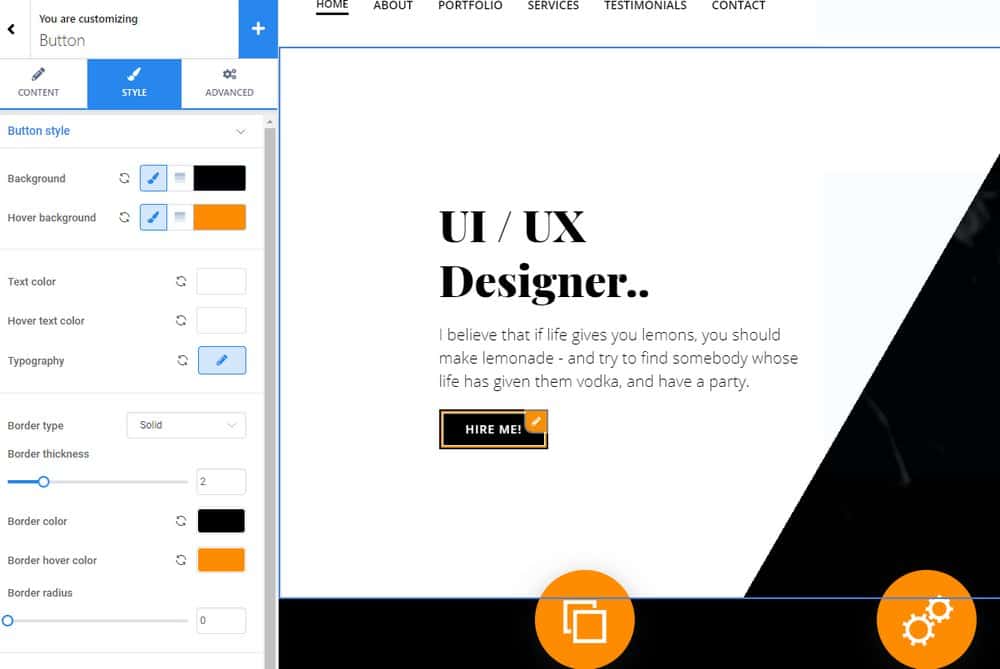 By simply right-clicking on an element, you can enter the customization tab to change the colors, style, size, and shape of an element.
Every design you make with Colibri will also be fully responsive and mobile-friendly.
Why You Should Try Colibri
Since all of the heavy design work can be done online directly on the Colibri website, this website builder offers a great platform for freelance web designers to build unique website designs for their clients.
Even if you're making a website design for your business, you'll be able to use Colibri to design your website layout before buying hosting and setting up your live WordPress website for a smoother website launch.
Colibri is currently in early access. Everyone who uses the app during this period will get access to all of its features and templates for free and you'll get to keep them forever as well. Once the early access period ends, you can continue to use platform using its free plan or switch to the pro version.
This is a great opportunity for you to try the website builder and build some amazing landing pages using all of its features for free while you can.