How to Build a Health Club or Spa Website With WordPress
Most small businesses often avoid building websites to save money and miss out on a great opportunity to generate more sales online. In reality, it only takes less than $100 to build a website with WordPress.
Today, people prefer to do everything online. In fact, 51% of the people in the US prefer to shop online. However, according to a recent survey, 46% of small businesses still don't have a website. And only 24% has plans to build a website in the future.
Are you still among that 46% of businesses? Then let's change that!
It doesn't take a fortune to build a website. Thanks to WordPress, you can build a website for less than $100 and manage it all by yourself without coding or the help of a web designer. We'll show you how.
Get everything you need to build your next website with one simple subscription. From $16 per month, get unlimited access to nearly 2 million WordPress themes, web templates, fonts, graphics, and photos.
Does Your Spa Need A Website?
A business website is more than just about generating more sales. It will also act as a hub of information for your customers for learning everything about your business.
But, we know what you're thinking. Health clubs and spas attract clients with magazine ads and billboards. What's the point of having a website, right? Wrong!
Every business should have a website, especially if your business is a spa or a health club.
Imagine if you could setup an online appointment scheduling system for your clients on your website. Showcase all the information about your services in detail without having to have a sales representative answer the phone for every potential client. Think about how much time you can save with a website.
Instead of gambling your online promotions entirely on Yelp or Tripadvisor, having a website will give you a chance to be more discoverable and attract more potential clients to your business. More customers will find your business website through Google.
And all it takes is an $100 investment.
Why Choose WordPress?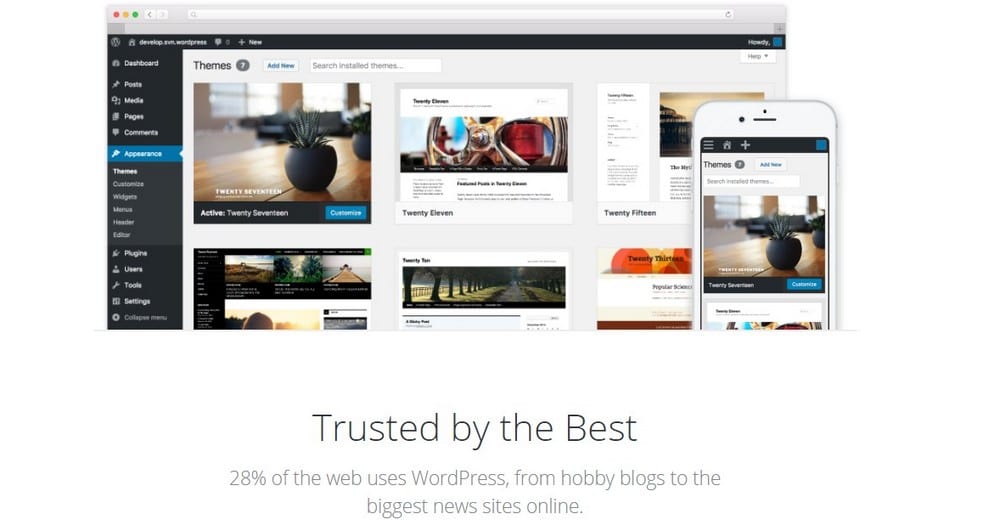 WordPress is the perfect solution for building a website on a budget. 28% of all websites on the web use it for a reason. It's beginner-friendly and even someone without any knowledge of website design can easily use WordPress to build and manage a website.
Even some of the biggest brands and corporations in the world, including Mercedes Benz, Vogue, Beyonce, CNN, and more use WordPress to power up their websites.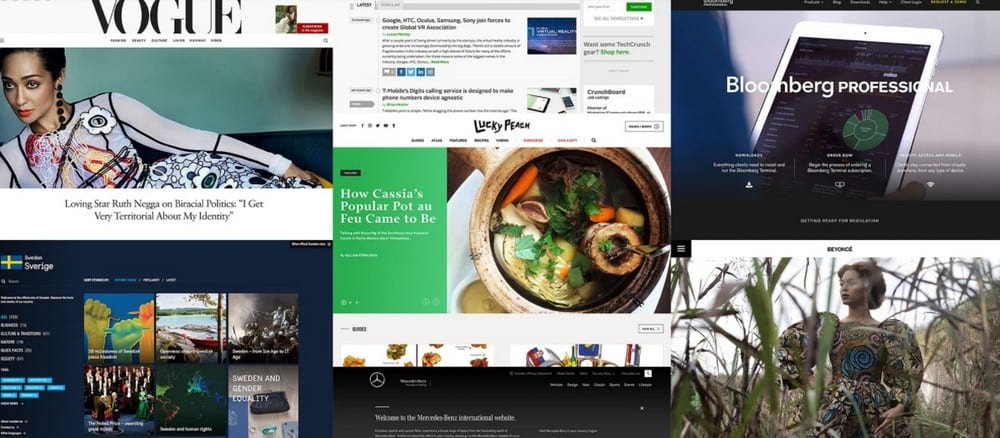 Small businesses can use WordPress to their advantage as well. With WordPress, you can setup a blog alongside your website to promote your business. Then you can generate leads from your blog by building an email list.
Those are only just a few of the amazing things you can do with a WordPress website.
Tips For Finding The Perfect Spa Website Theme
The key to building a great website with WordPress is finding the perfect theme that fits your business. Thankfully, you can find thousands of themes in WordPress theme marketplaces.
Use these tips when you're browsing to find the best spa or health club WordPress theme for your website.
1. Minimal And Peaceful Design
A spa is a place people come to relax, get healthy, and treat themselves to look good. Your website should also represent this peacefulness through its design.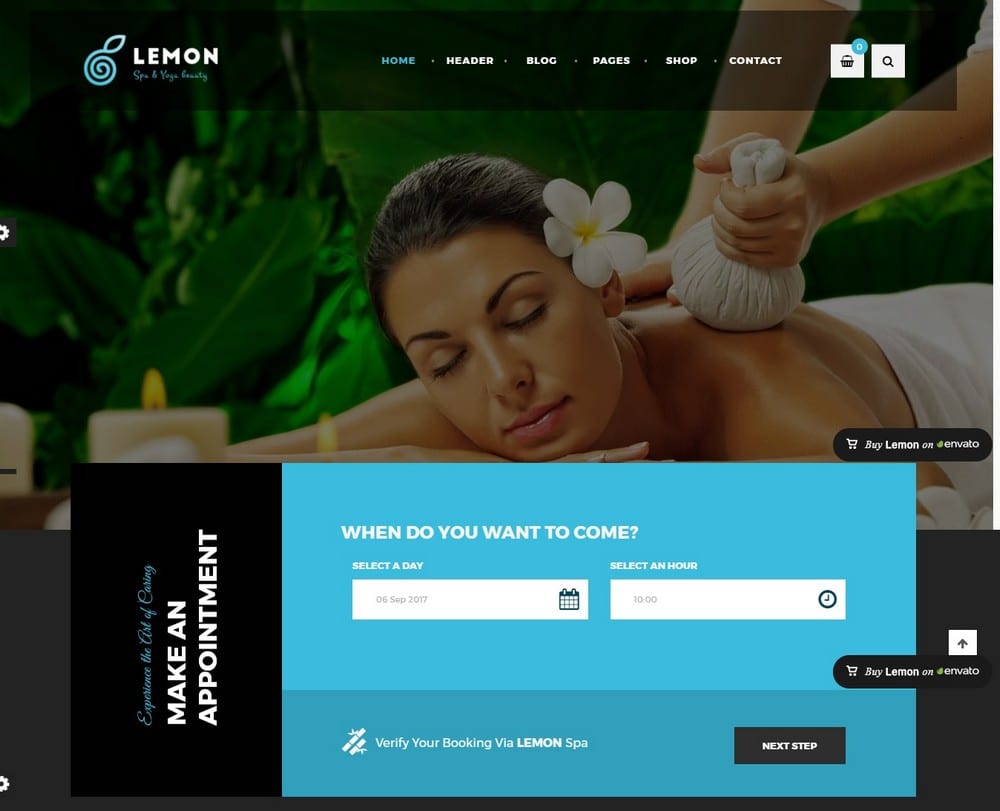 (Example: Lemon WordPress theme)
Using a WordPress theme with a minimalist design will help you influence your visitors and successfully showcase the benefits of getting a spa treatment.
2. Showcase Services/Treatments
Having a services page on your website will allow you to clearly and precisely educate your potential customers of the type of services and treatments your spa offer.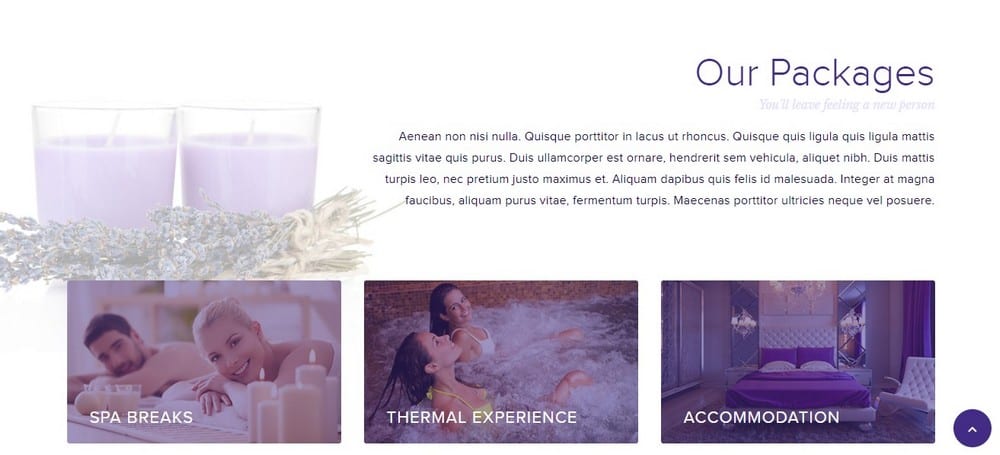 (Example: Serenity Spa & Beauty WordPress theme)
With the right theme, you can neatly categorize this section to showcase the different services of your spa and also include details about the different packages and prices as well.
3. A Booking System
Online booking systems are difficult to integrate into an ordinary website. Luckily, WordPress makes this process easier. There are plugins you can use to easily setup a booking system. Or you can get a theme that comes with a built-in booking system.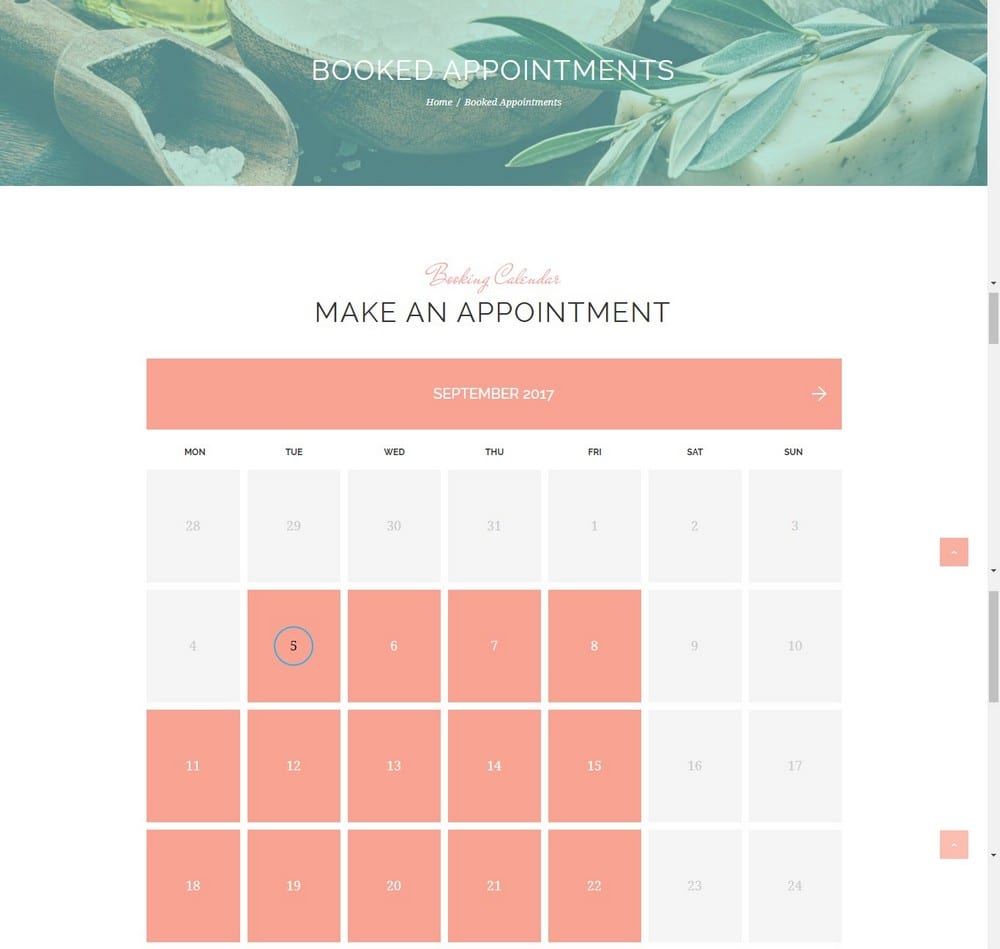 (Example: Jacqueline WordPress theme)
Look for a theme that supports booking to let people easily schedule a session at your spa from your website. This will help save a ton of time that goes into handling bookings via phone calls and keeping people waiting in line.
4. An Image Gallery
Use your website to show how much of an amazing experience you can offer to your customers. The best way to get that job done is to use lots of images and videos and take visitors behind-the-scenes of your spa.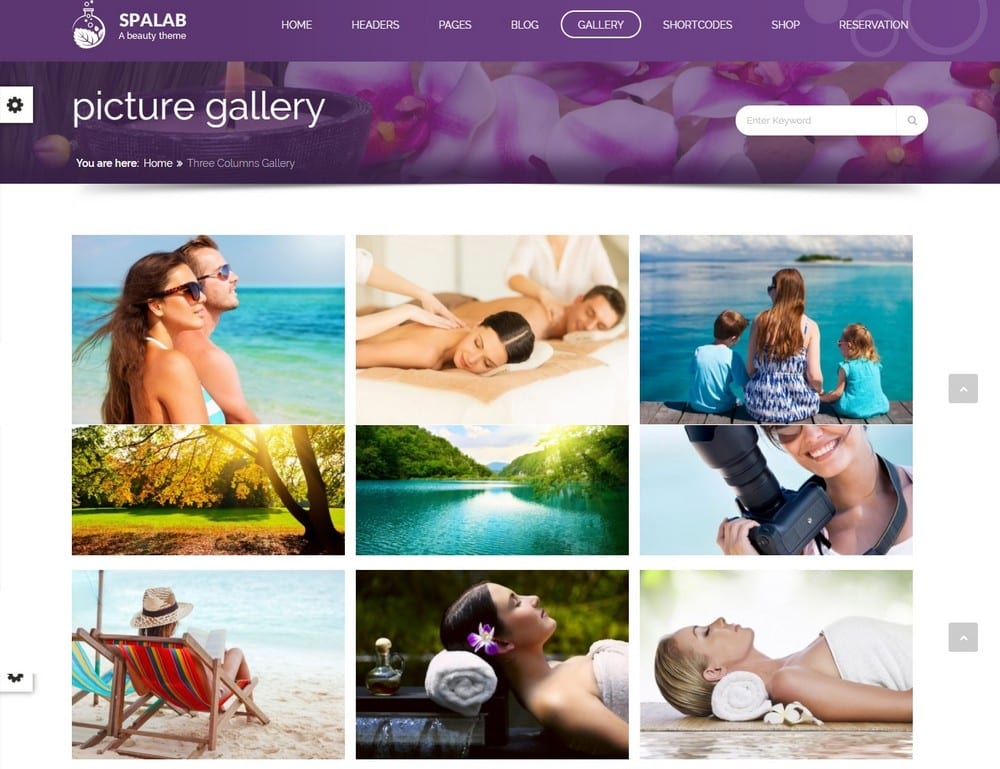 (Example: Spa Lab WordPress theme)
Most spa WordPress themes come with a portfolio or a gallery section that allows you to showcase images and videos. Make sure you find a theme that has a simple and an attractive gallery page.
5. Sell Products Online
Since you're already building a website, why not turn it into an online store to sell your health and spa treatment products?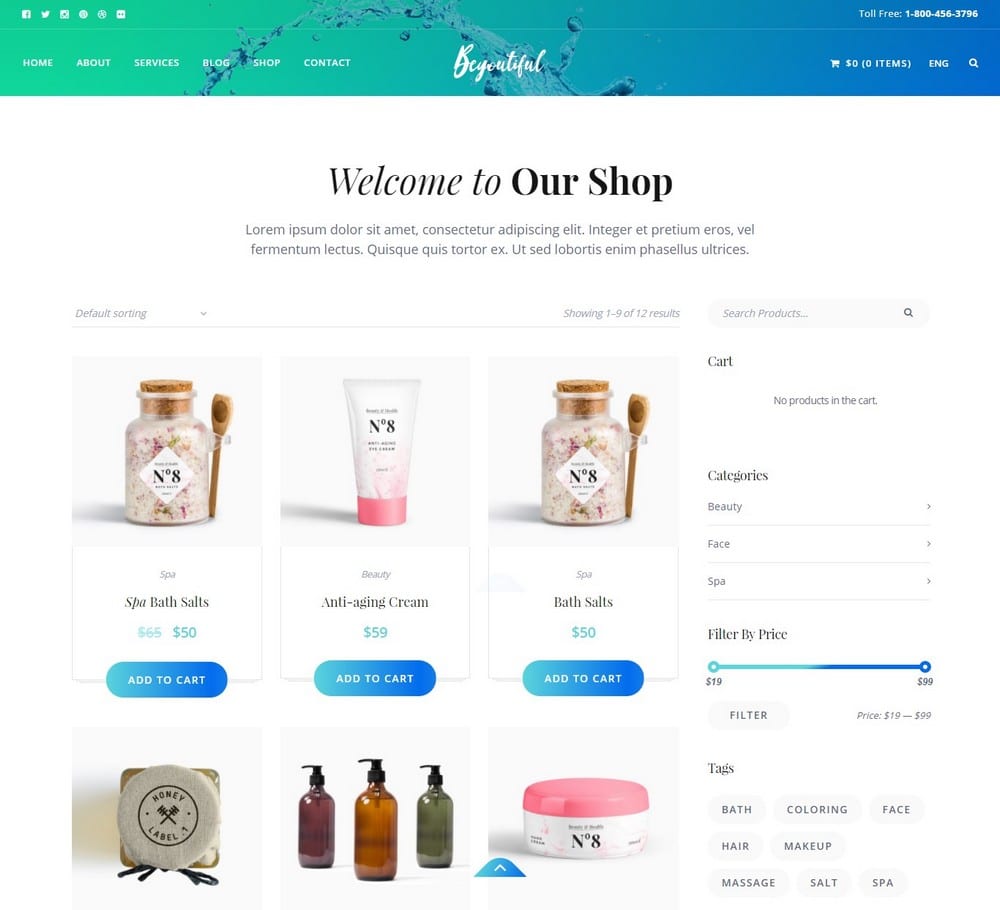 (Example: Beyoutiful WordPress theme)
Find a theme that comes with a store or a shop section to easily setup an online store right inside your WordPress website. You can sell and process payments directly from WordPress using an eCommerce plugin like WooCommerce to generate an extra income from your business website.
How To Build A Spa Website
Once you've found the right theme for your website, you can move on to the most important step of the process: Building the website.
You can build your website in just three steps:
Buy a domain name
Buy hosting
Install and setup WordPress
Buying the domain name is the easy part. You can buy one for less than $10 from a site like NameCheap. However, finding a good web hosting platform can be tricky.
The platform you choose to host your website will play a major role in the success of your business website. With the right web host, your website will be more secure and perform faster. Which will help your business website rank higher in Google search results and get more traffic.
So, don't rush to buy hosting from the most popular platform. Instead, spend some time exploring different hosting platforms and learning which hosting provider is the best fit for your business.
Some hosting platforms will even offer managed WordPress hosting plans that come with WordPress pre-installed. This will save you the trouble of having to install WordPress by yourself.
After buying hosting and installing WordPress, you can upload your theme and start customizing the website design. Setting up a website with WordPress is as easy as that.
Summary
What's next? Well, now you can create pages for your business on Facebook and Twitter to start promoting your website through your social media channels. Start a business blog and grow your email list.
More importantly, be patient. You won't see immediate results or a ton of traffic right after launching a website. It will take a while before you start seeing your website in Google. Keep developing your blog and promoting your website and eventually, you'll see the many benefits of your investment.