20+ Book & Magazine Mockups and Templates
If there's any group of people seriously attached to what their graphics look like, then it's writers. We can repeat that we don't judge a book by its cover all day long. However, at the end of the day, we'll grab the book or magazine with the most enticing design. And writers, as well as other entrepreneurs, know it.
In order to make sure your design draws attention, it's important to visualize it. Now, you and your clients try to see it in your head, but it just doesn't come close to the real thing. Book and magazine mockups are a much better solution!
Book mockup templates allow you, as the designer, and your client to see what the illustration or the graphic will look like, once printed. And even if you're not turning on the printing press just yet, book mockups are a great addition to your branding kit. They allow you to understand how different designs vital to your brand image look on different displays.
Let's dive into our gallery of beautiful book and magazine mockup templates!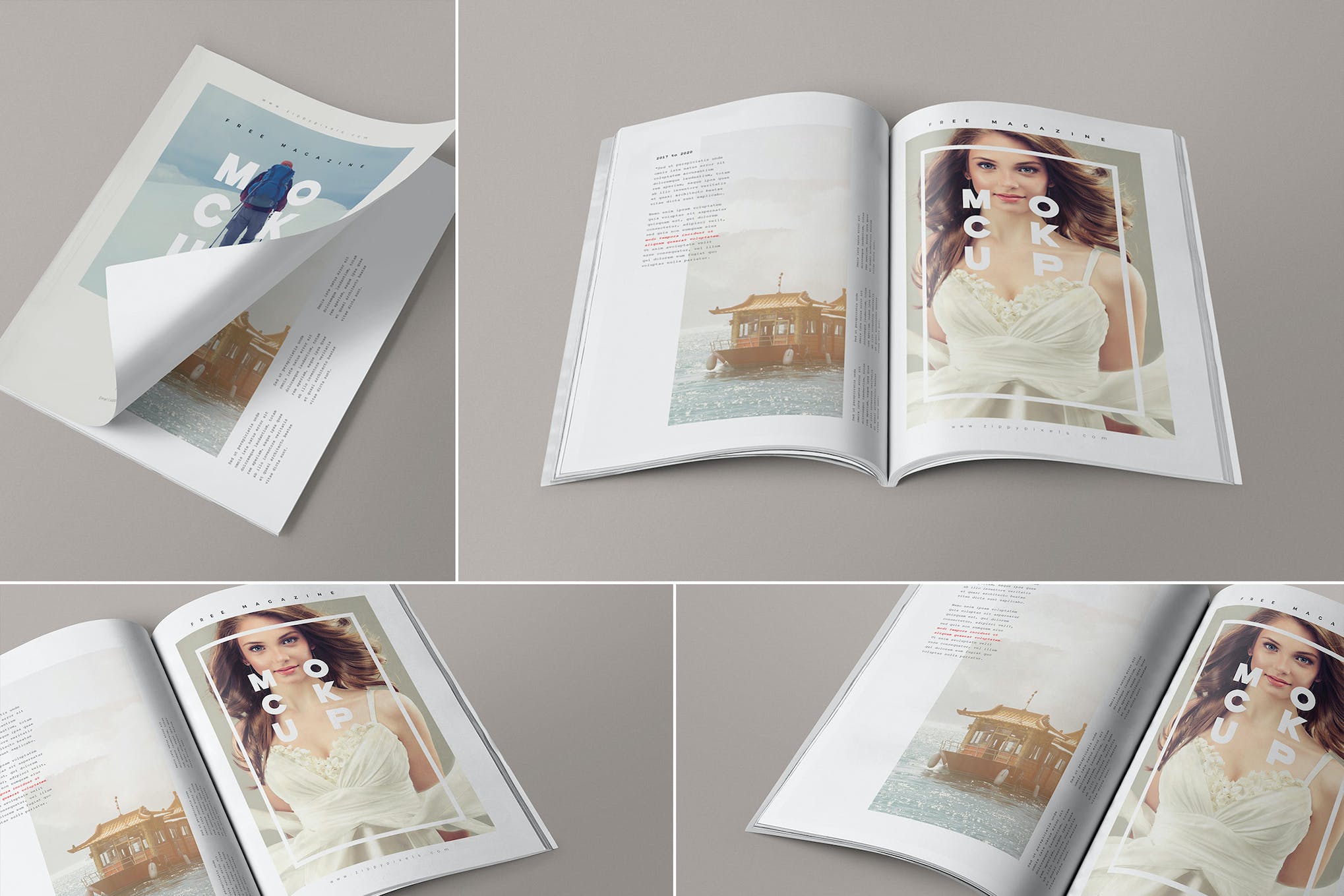 The 4 Minimal Magazine Mockups is a remarkable creative asset that allows you to present your magazine design in a visually appealing way. The set includes 4 US letter size mockups, with features such as smart object options for design changes, adjustable shadows, effects, customizable background and well-organized layers for other enhancements. This high-resolution mockup makes your magazine design presentation fabulous and professional.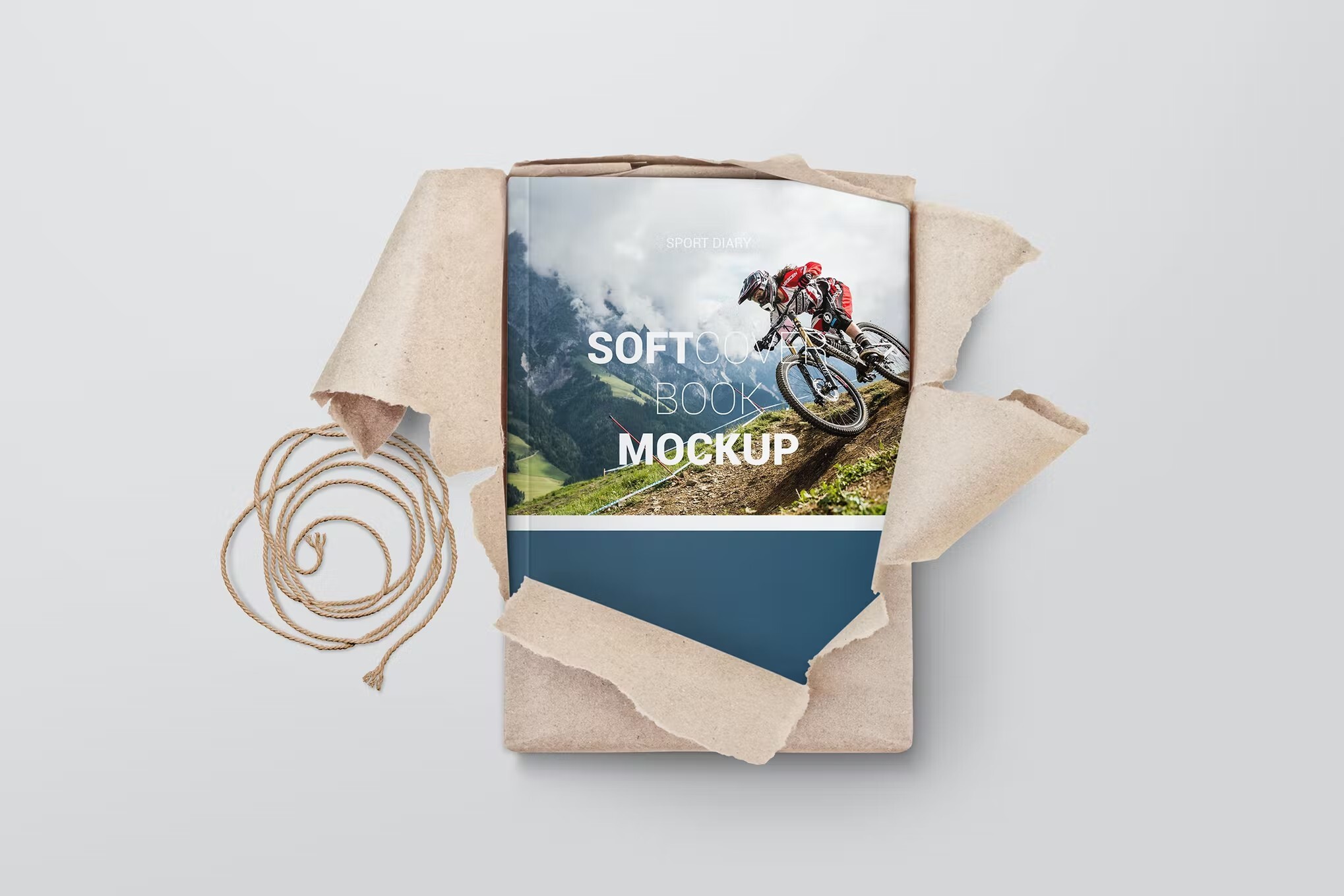 Highlight the moment you first receive a book you've been dying to read with this beautiful soft cover book mockup templates. With 5 different photo-realistic variations and customizable backgrounds, this template will help you show how excited readers will be when they get your client's book!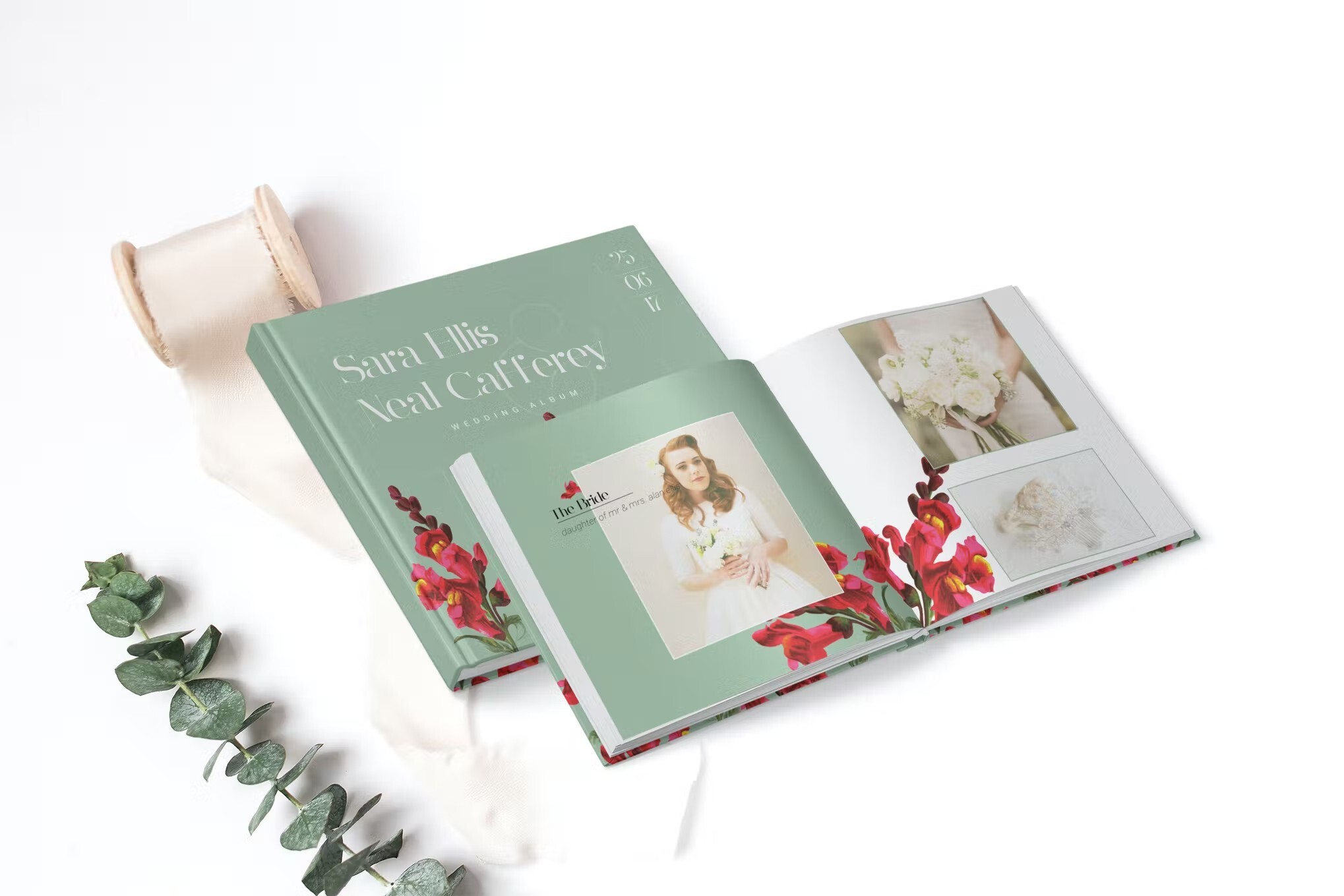 Celebrate your wedding with a beautiful wedding photo book to treasure for years to come. Vintage Floral Wedding Photobook will help you in showcasing your memories in an elegant and stylish way.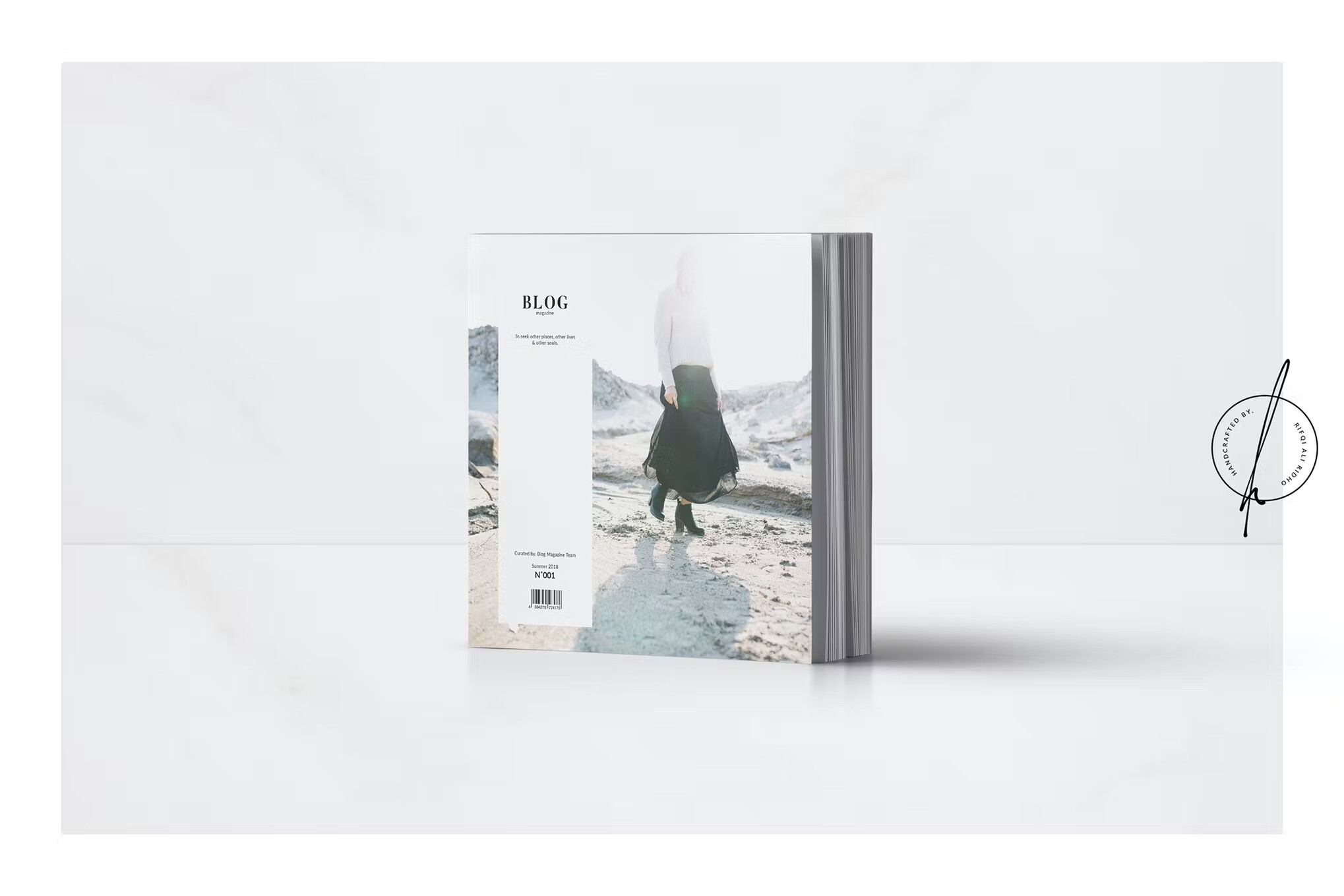 Here we have a minimalist travelling magazine with 32 print page, a very clean, simple and readable layout, neat typography, and 3 alternative cover designs. This template has been arranged specifically detailed with grid, seprated layer, and paragraph plus character styles.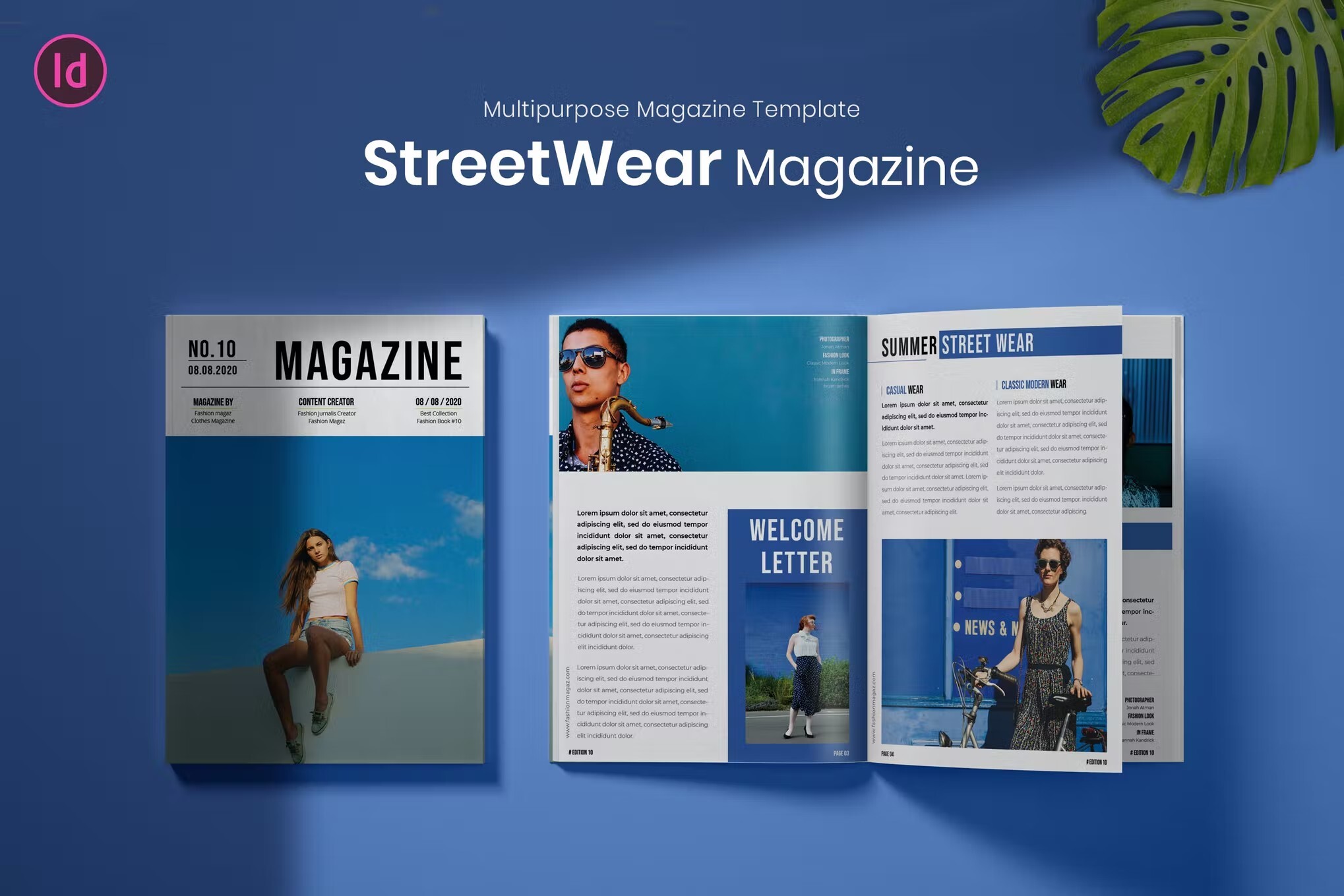 Vibrant and fun, this cover book mockup template is perfect for the next book you're working on! You can pick between 2 variations, completely customize the background and the texture, and you'll get photo-realistic results. If your clients had any doubts, they'll be gone!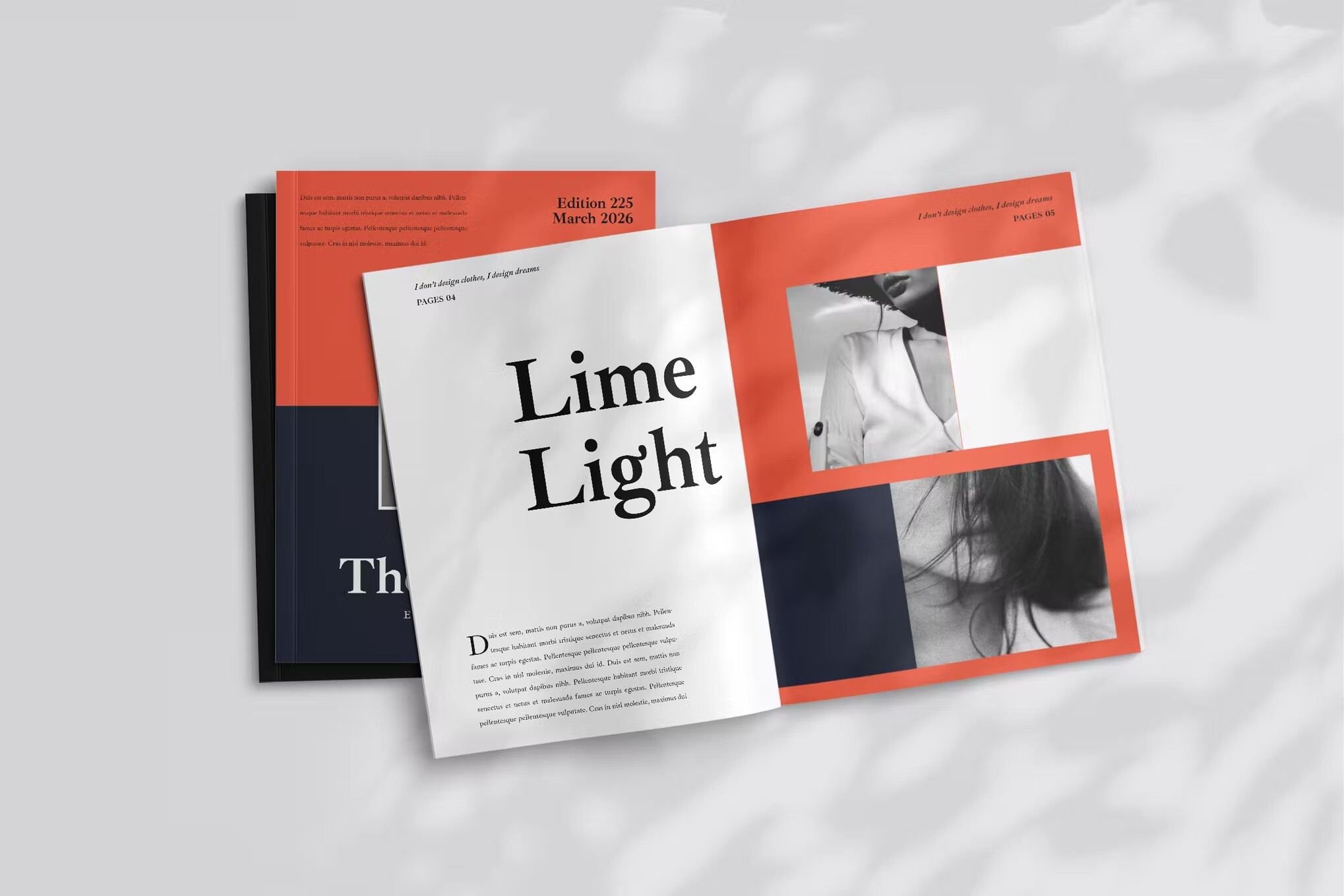 This template has everything you need to create an intentional and expertly designed workbook. Simply input your info, add your photos, and you're good to go!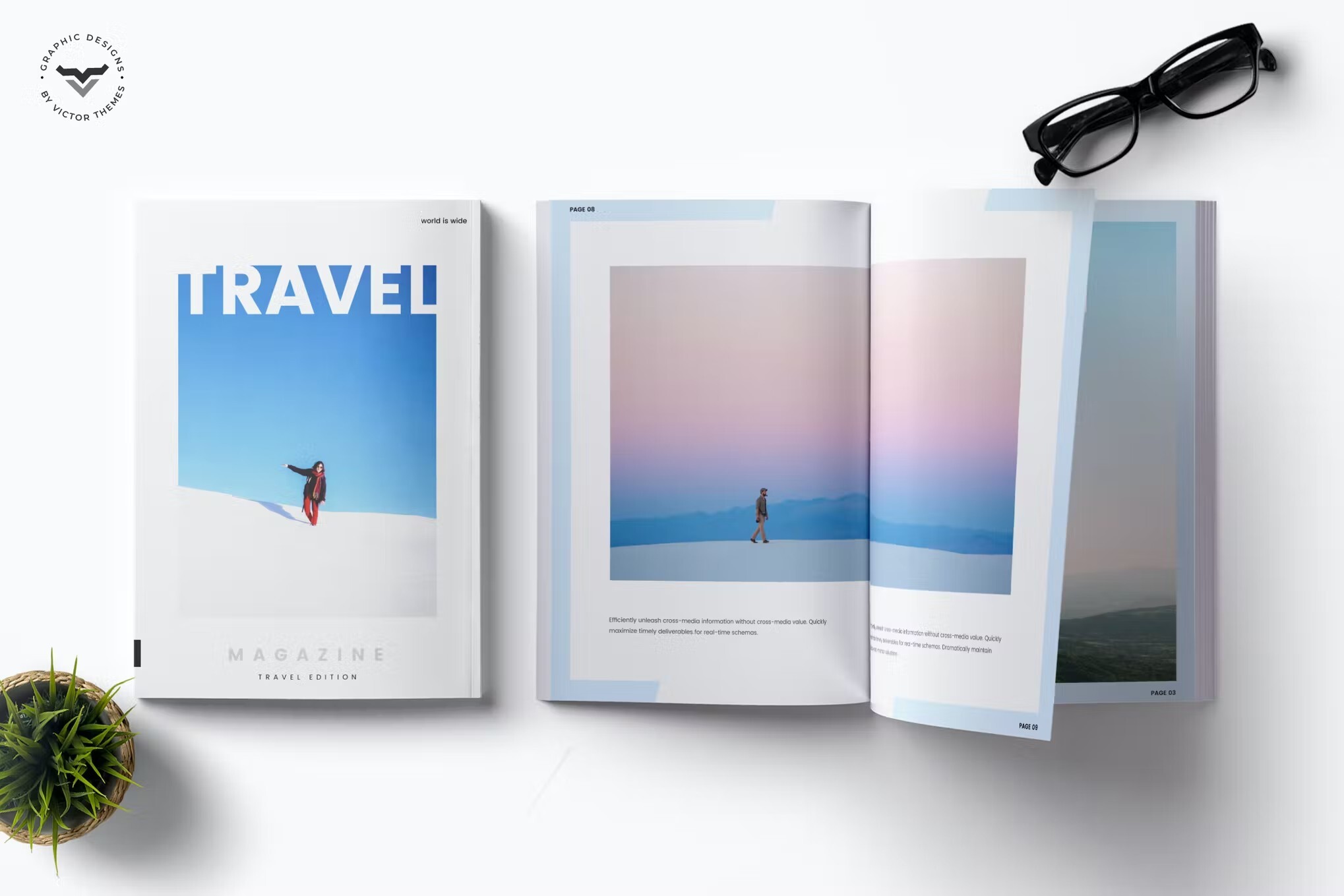 Simple and friendly, this book cover mockup template allows you to highlight the brilliance of your design. It's perfect for travel and non-fiction books that emphasize the content inside, or cover illustrations that come with a lot of flair! You'll get 2 design options, and beautiful, high-quality results.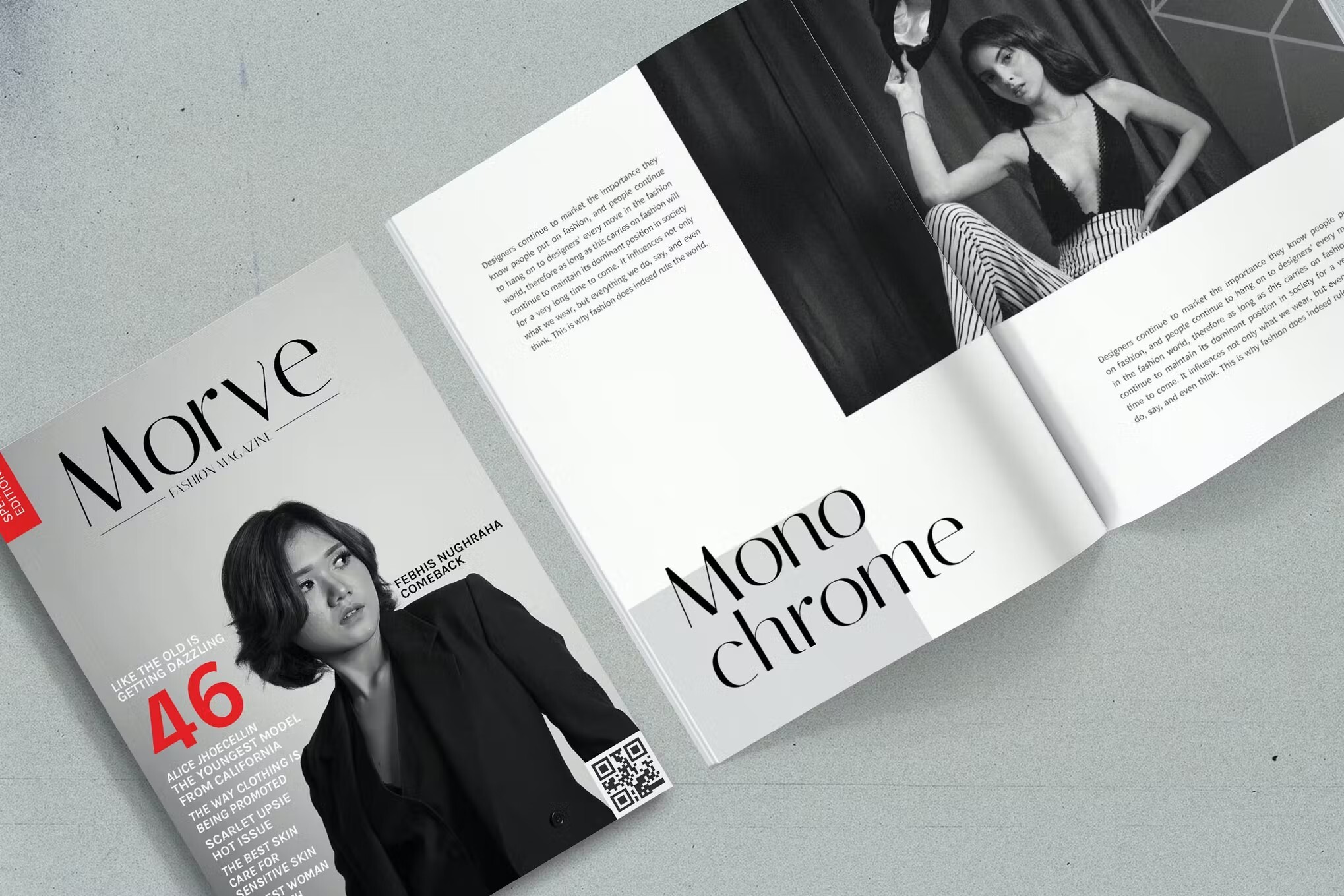 Improve the quality of your magazine design by using this template! This magazine is easy to use and customize, and it will helps your business to grow!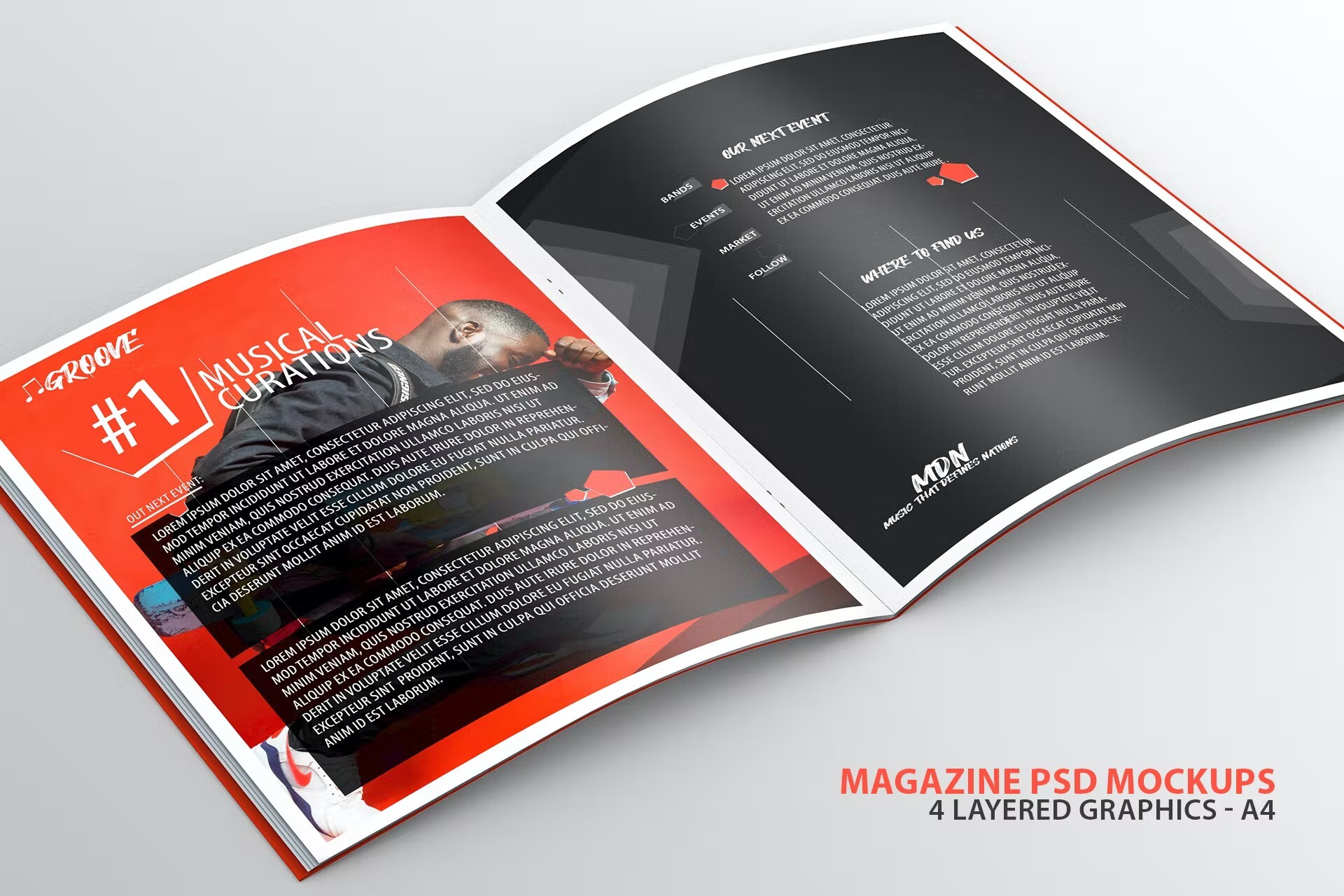 Beautiful and sleek, this open book mock-up template set offers 4 beautiful ways to present your book. You can also customize and change effects, shadows, and backgrounds to make them fit your message. At the end of the day, you'll get phenomenal photo-realistic results to wow your audience!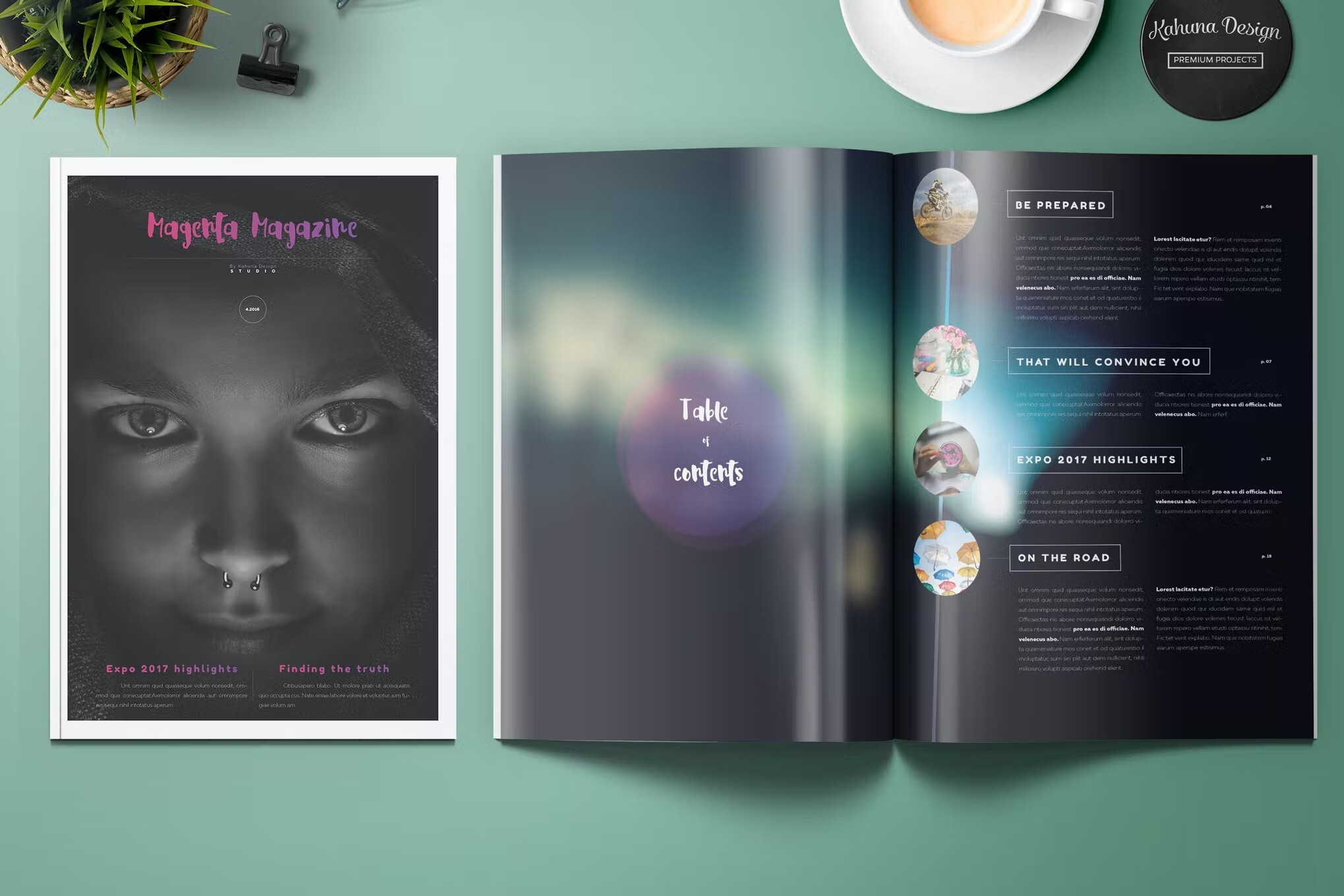 Magenta magazine was designed as an universal elegant template for clean content, however template can be easily used for many editorial contents like photography, fashion design or minimal design.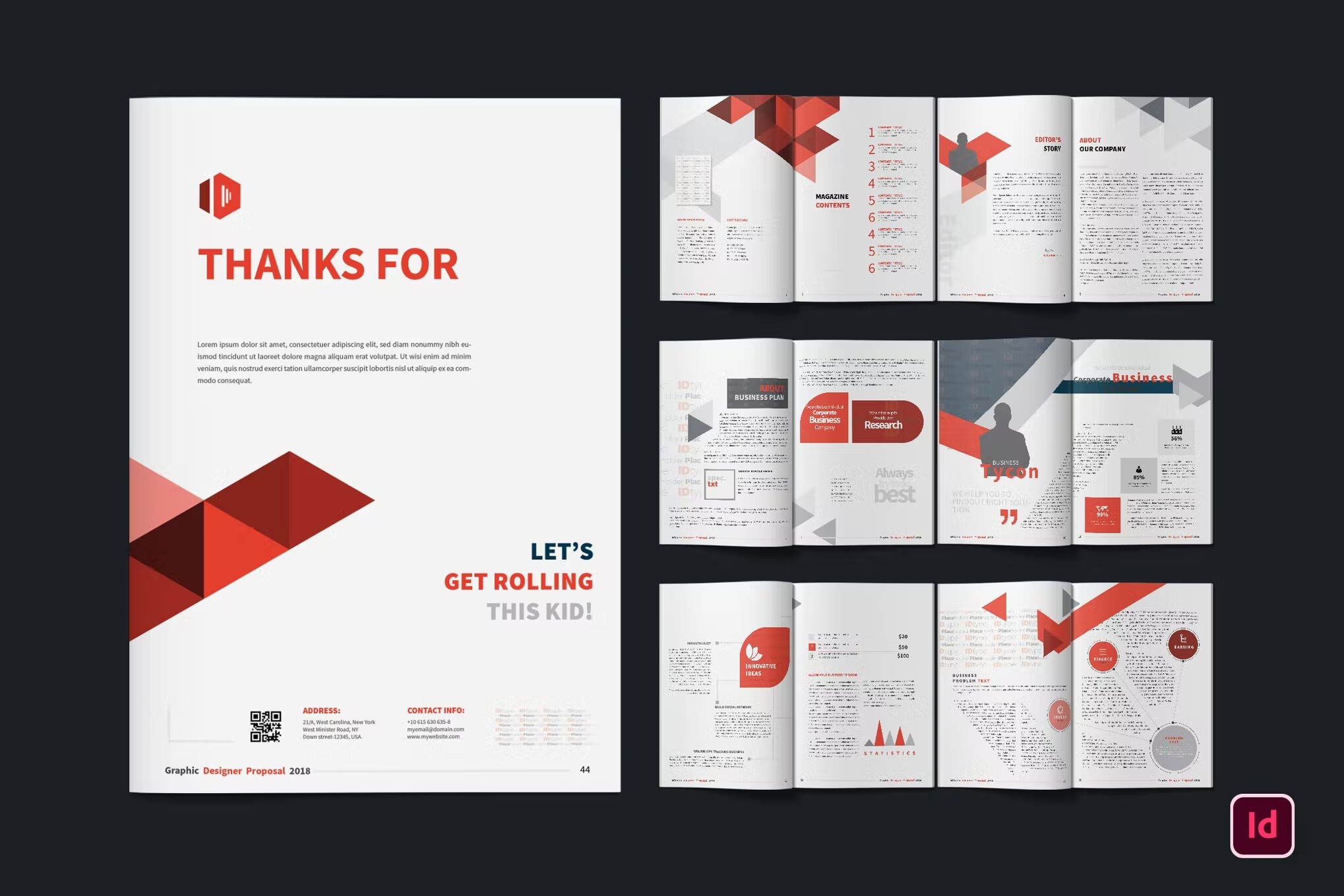 This is a 44 page multipurpose business magazine template developed for designers to use for design product/graphic design portfolios and agency based projects. Just drop in your own images and texts, and it's ready to print. Its clean layout and rich design allow you to fit in a large amount of content without sacrificing quality or readability.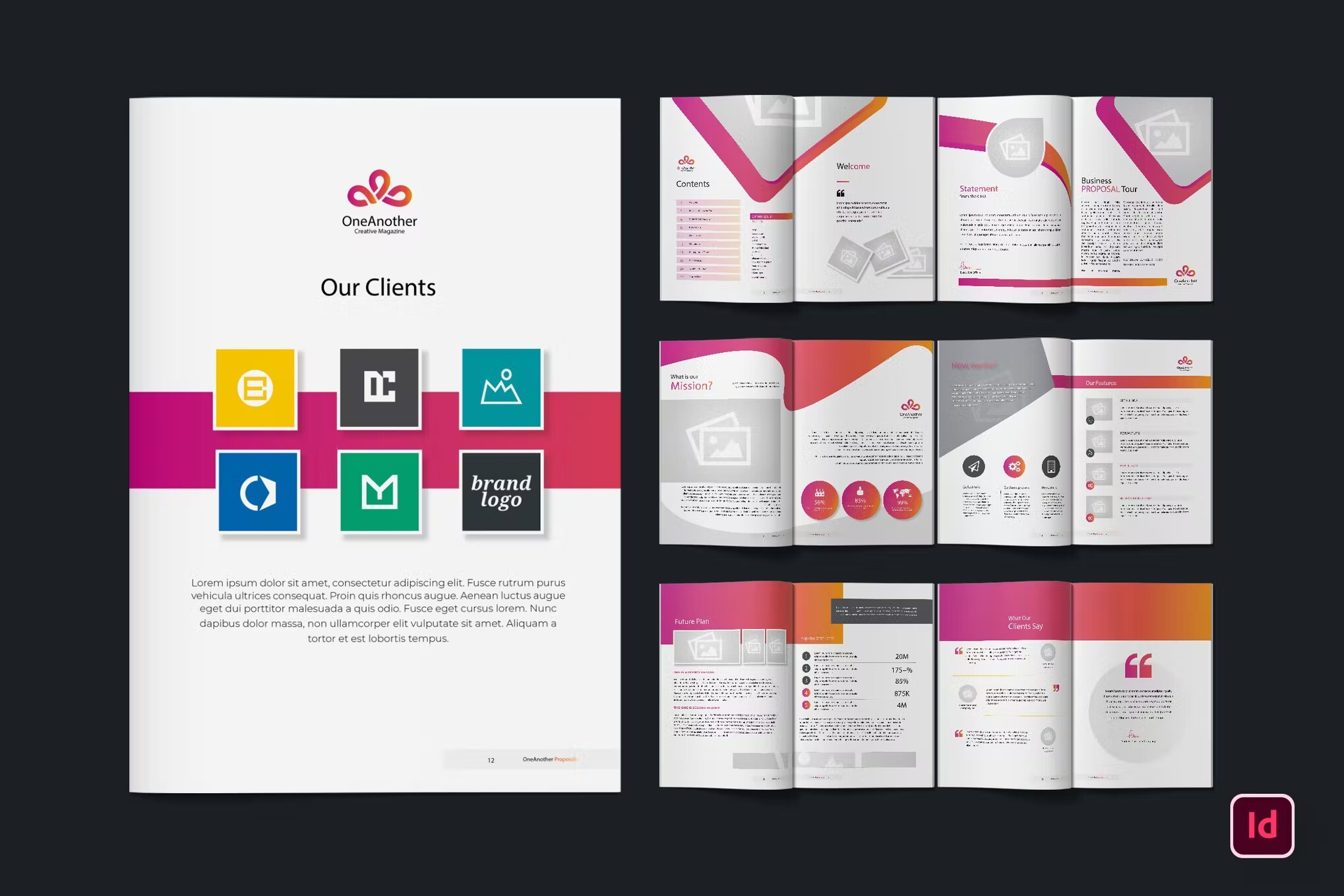 This creative page layout design is fashionable and perfectly suited for 2022. It comes with 22 unique pages that are print-ready. The stylish magazine article layout can fit a wide range of topics, like art, photography, and more.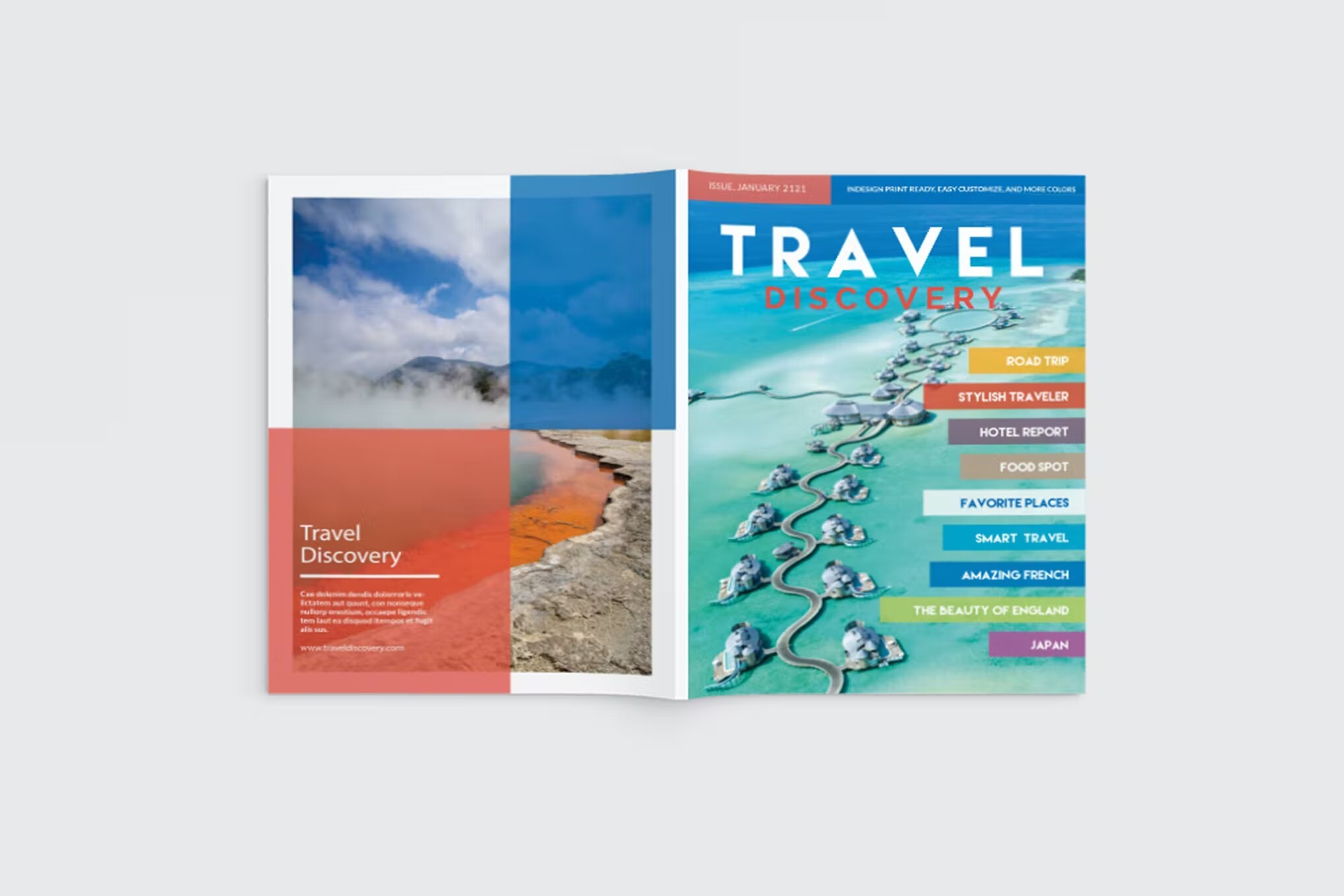 Minimal and refined, this creative magazine template oozes style. The excellent use of white space makes your pages less cluttered and easier to read. Thanks to the grid-based layout, you can get creative while editing, without becoming disorganized.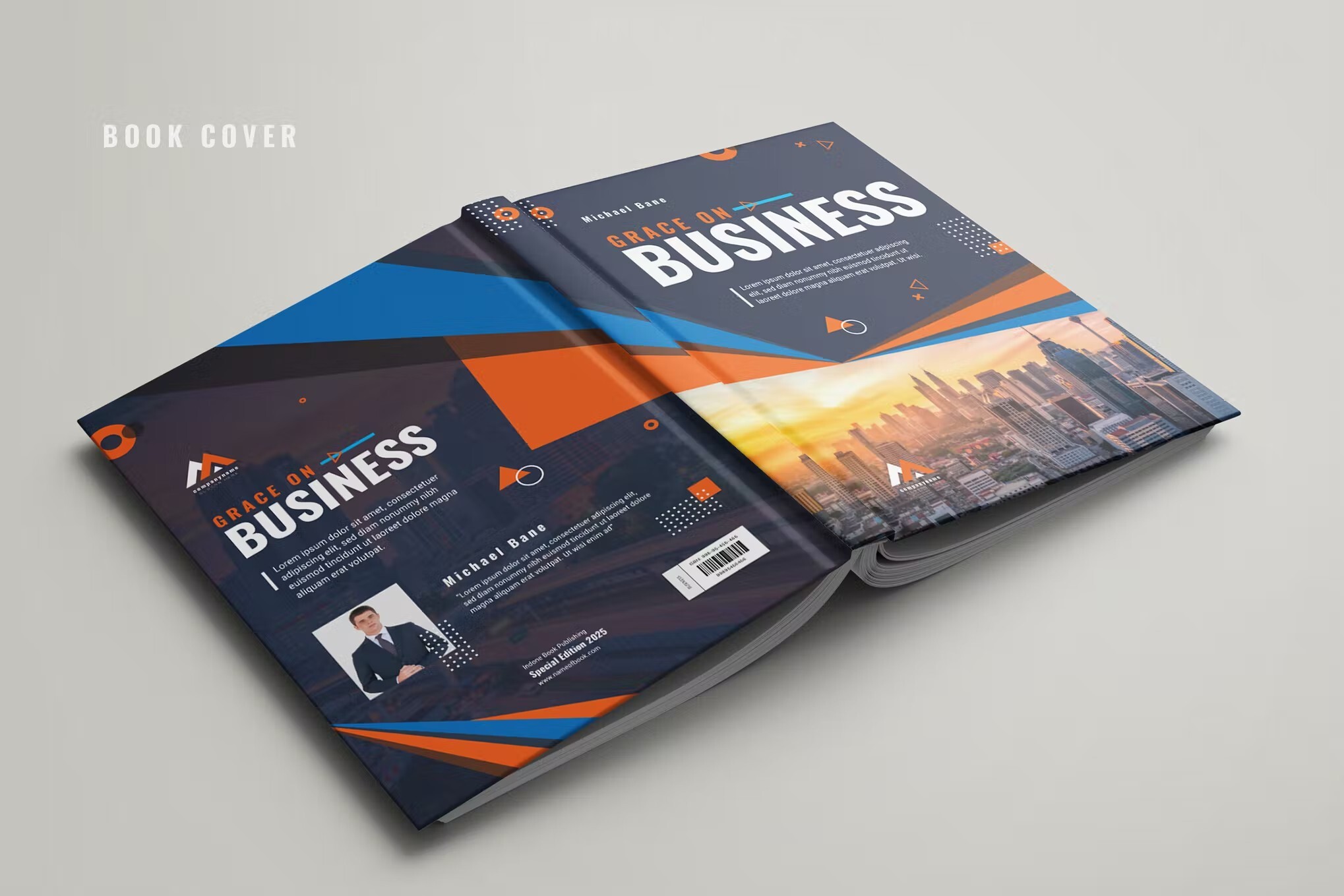 Looking for a cover that's modern and clean and packs a punch? How about this magazine cover template, which not only offers an incredible selection of cover styles but also includes over 20 stylish page layouts. Use the A4 template when you want to really create a splash.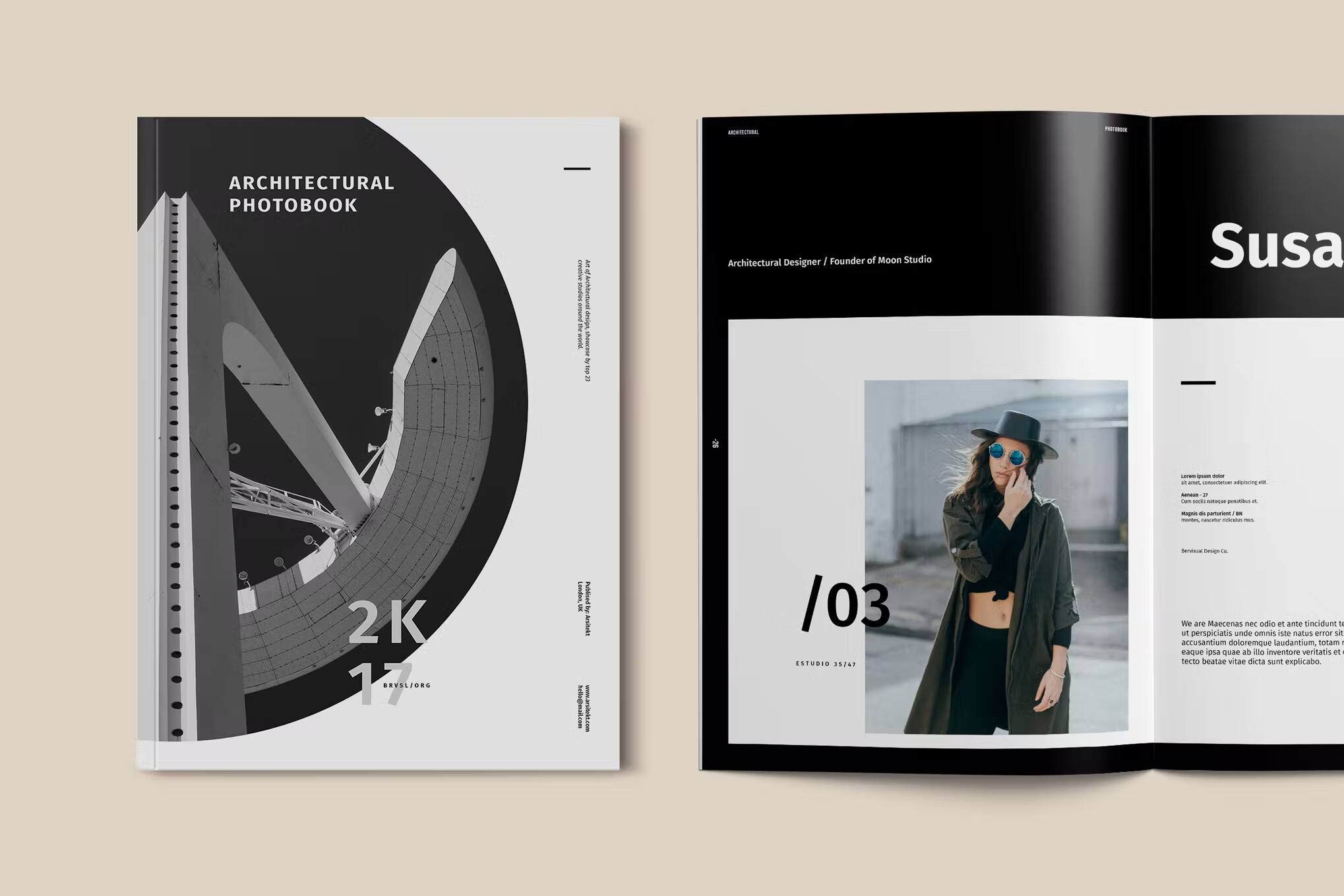 Here's an architecture and interior design magazine template that's built with 2022 audiences in mind. It has a wonderful minimalist feel while also being unique. Along with a creative page layout design, you get 44 unique pages, grid-based layout, automatic page numbering, and master pages.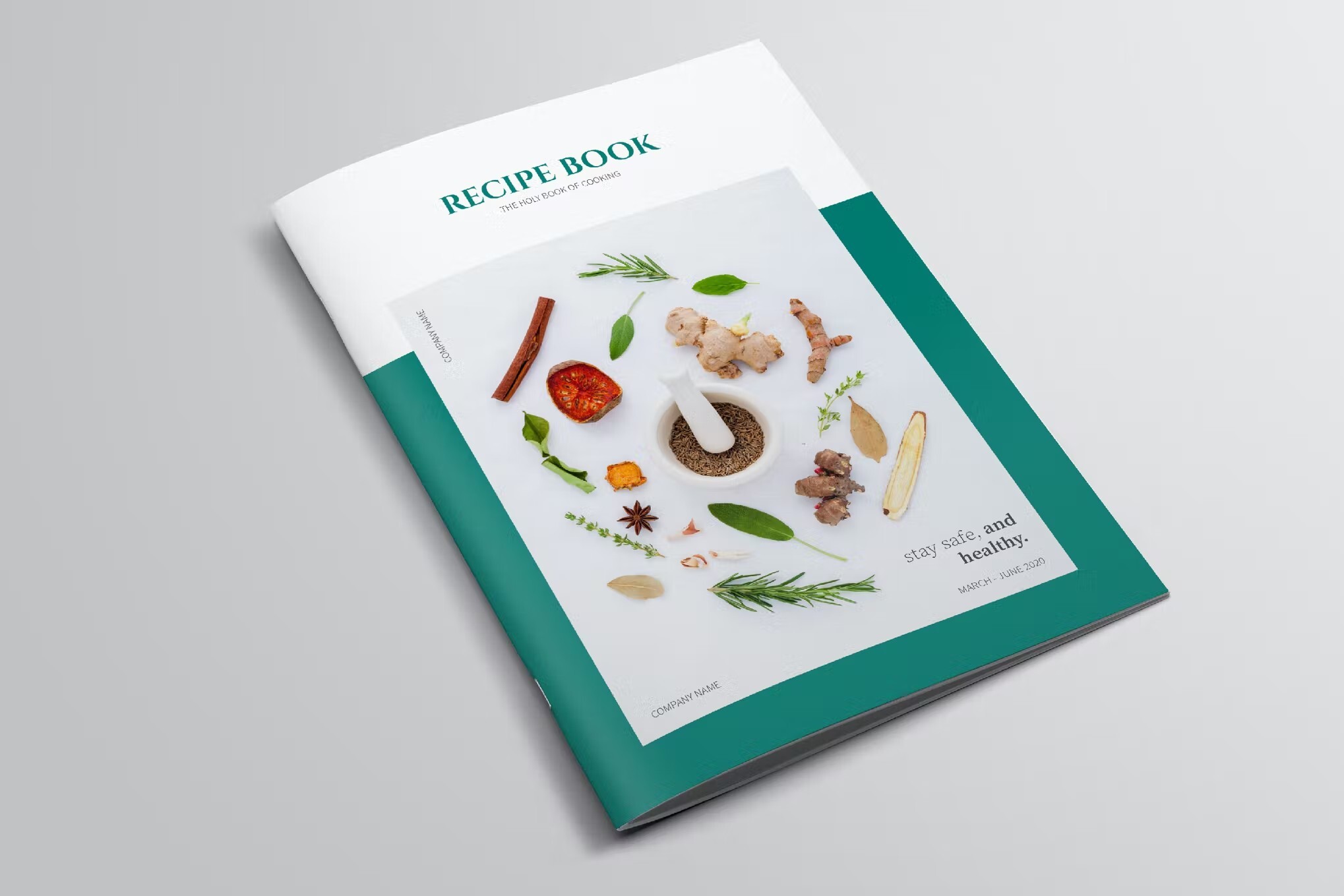 Check out this stylish template, perfect for everything from cooking to fashion to artwork. It comes in two different sizes with 30 different pages to choose from, so you'll have no shortage of options for experimentation.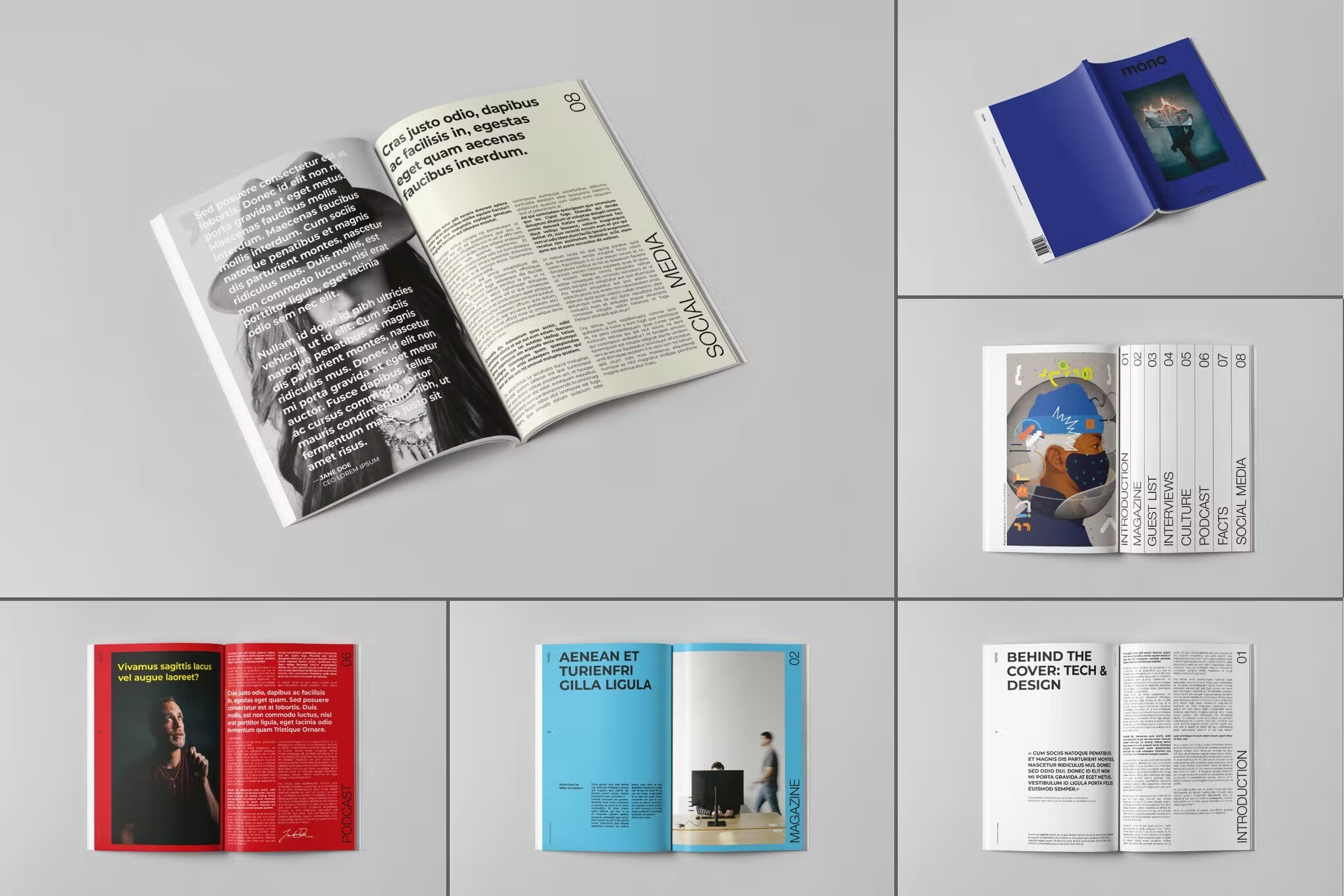 This magazine is a printable template perfect for product presentation, fashion & lifestyle brands, creative agencies, and creators. It can serve as a portfolio/look book/catalog to showcase work or products. The template comes in A4 size and contains 28 carefully crafted pages.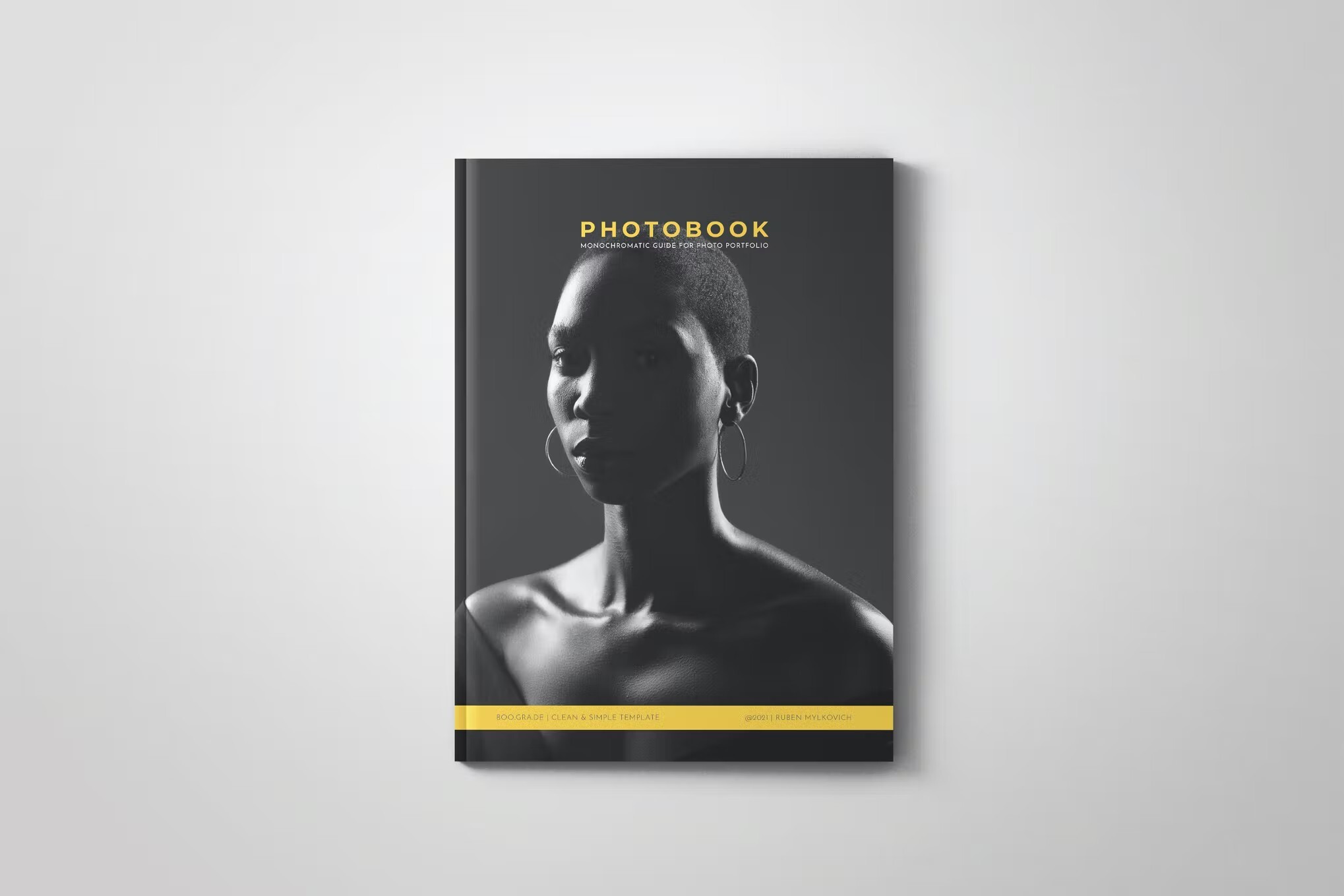 Check out this beautiful, clean design in both Letter size and A4. Imagine showcasing your content in these layouts! There are some wonderful magazine inner page design templates in this download.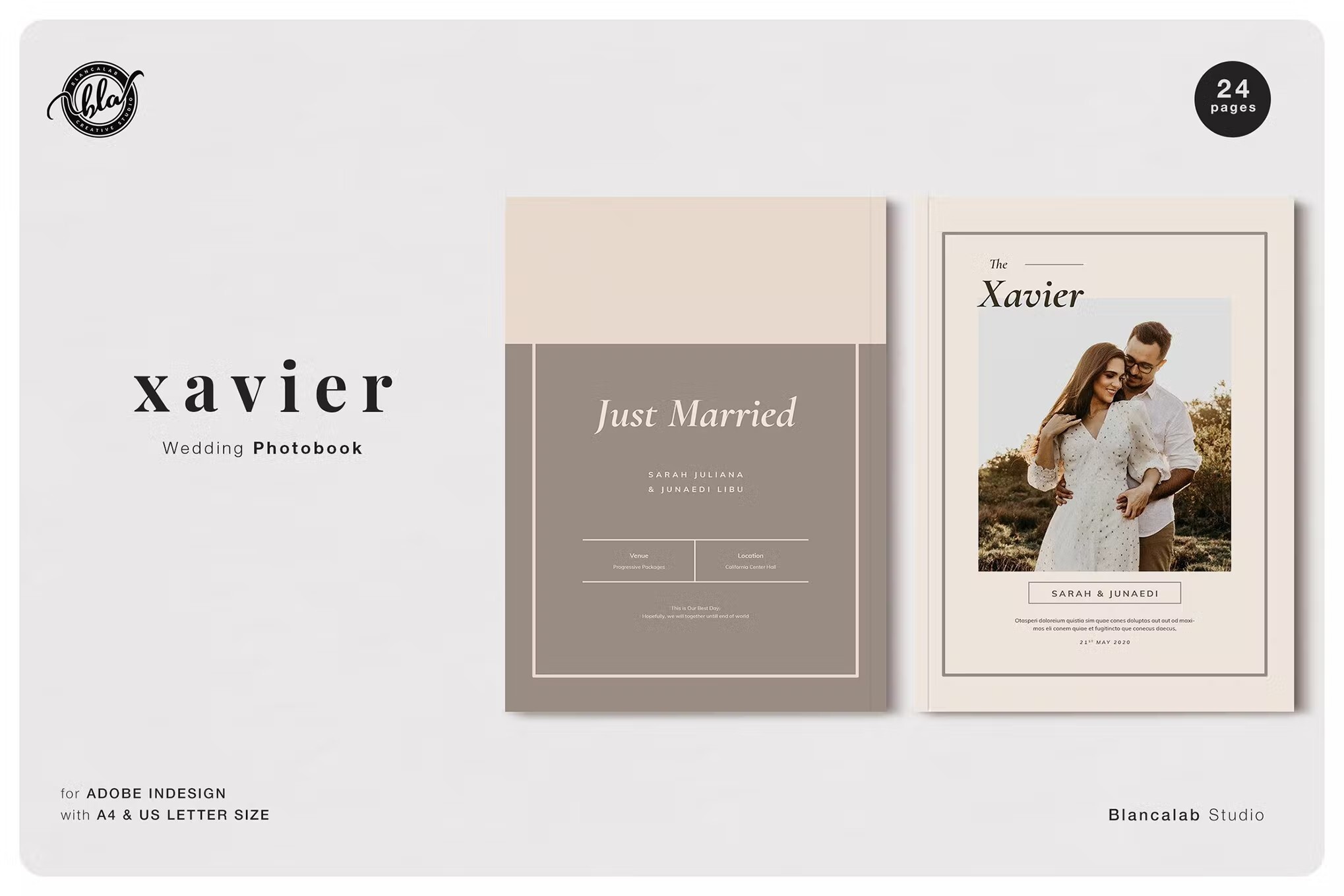 Mix and match 42 pages of beautifully designed, professional layouts—an excellent choice for showcasing your content. Easily edit the branding colors—images, text, and graphical elements are all easy to edit, and even the layouts themselves.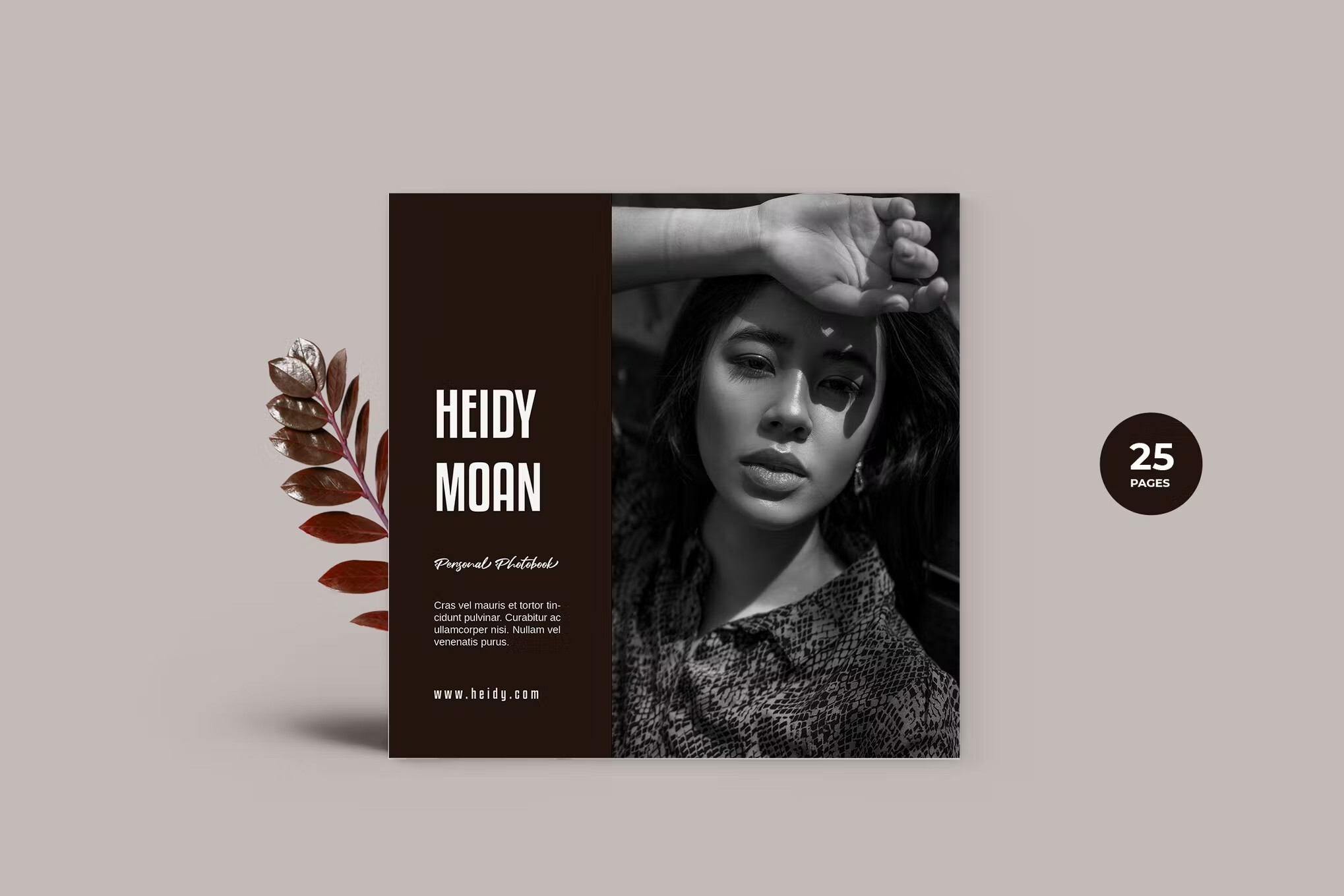 Working on a fashion project? Need a layout for magazine articles that showcases your content in a stylish way? This template could be a great fit! However, its clean, professional design could suit a number of projects—imagine your food photos, screenshots accompanying your latest review, or photography of your latest travel destination.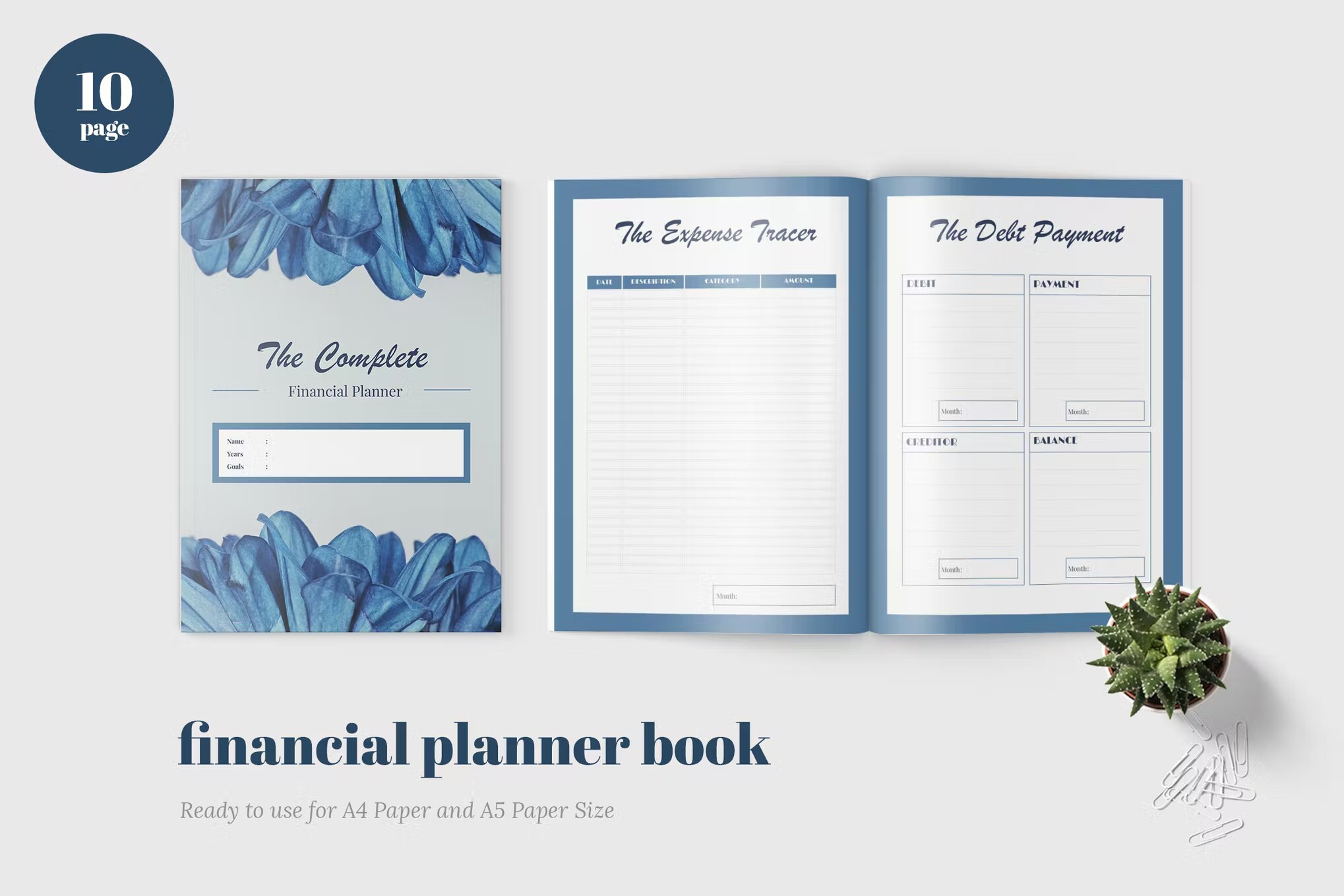 This template is the perfect solution that will help you design and publish your next planner or printable. Use the templates as is with the colors and just add your images and content, however to keep your brand super consistent (because you need that) use your own brand colors and fonts.