20+ Paper Bag Mockups (+ Paper Bag Templates)
The functionality of a normal, basic paper bag is limitless. From medicine, grocery, sanitary products, and dairy to food items, paper bags are used exclusively everywhere.
This product, due to its eco-friendly nature, has now reduced the use of plastic, and each day, more brands are moving towards sustainable, customized bag options for their customers.
Therefore, if you are a brand, designer, or a local shopkeeper looking to elevate your paper bags with a little bit of branding, here is a list of some excellent paper bag mockups for you to try.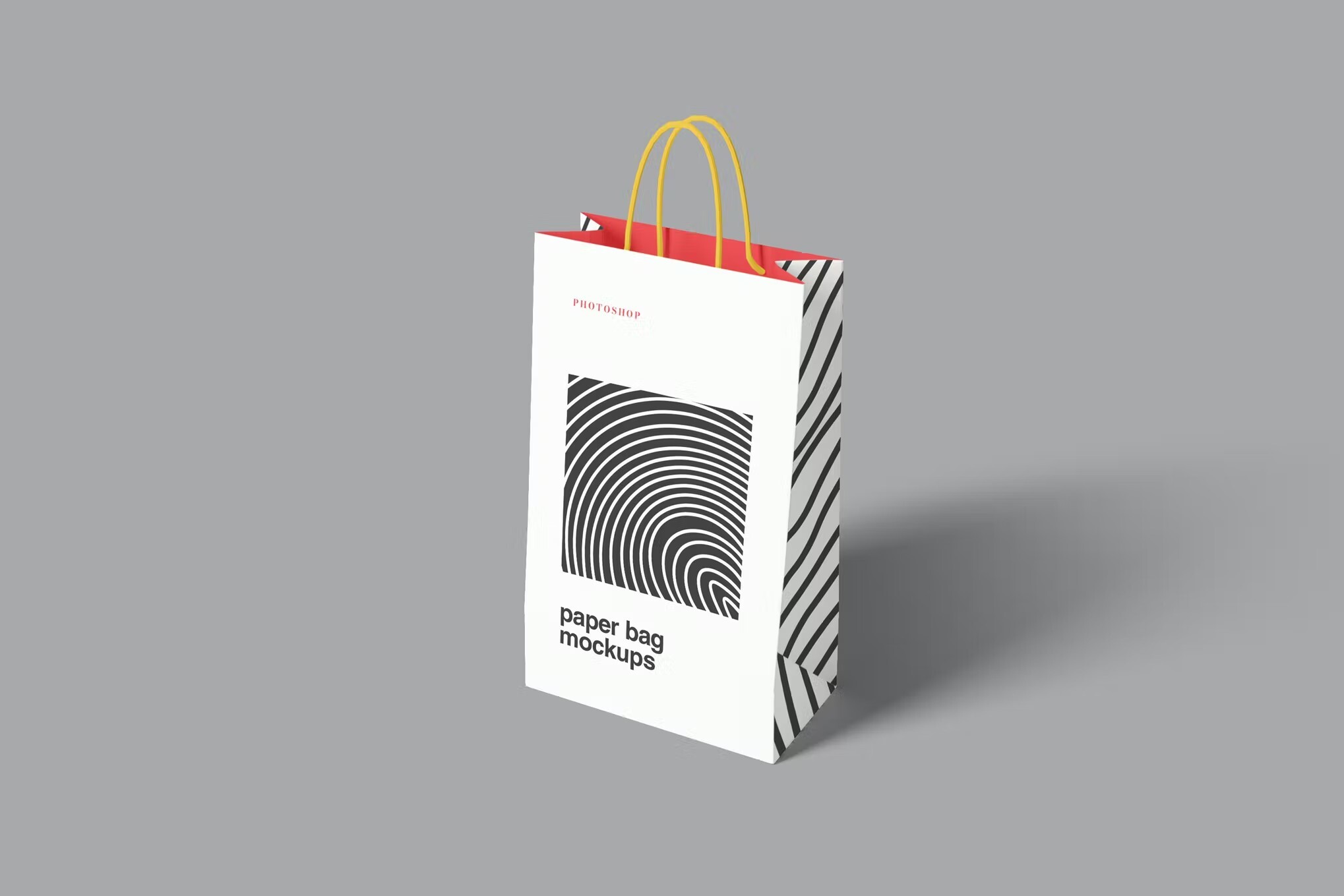 This item consists of 3 paper bag (shopping bag) mockups to showcase your design and branding in a professional manner. Available in PSD Photoshop format with smart-object features to help you replace the current designs with your own within seconds.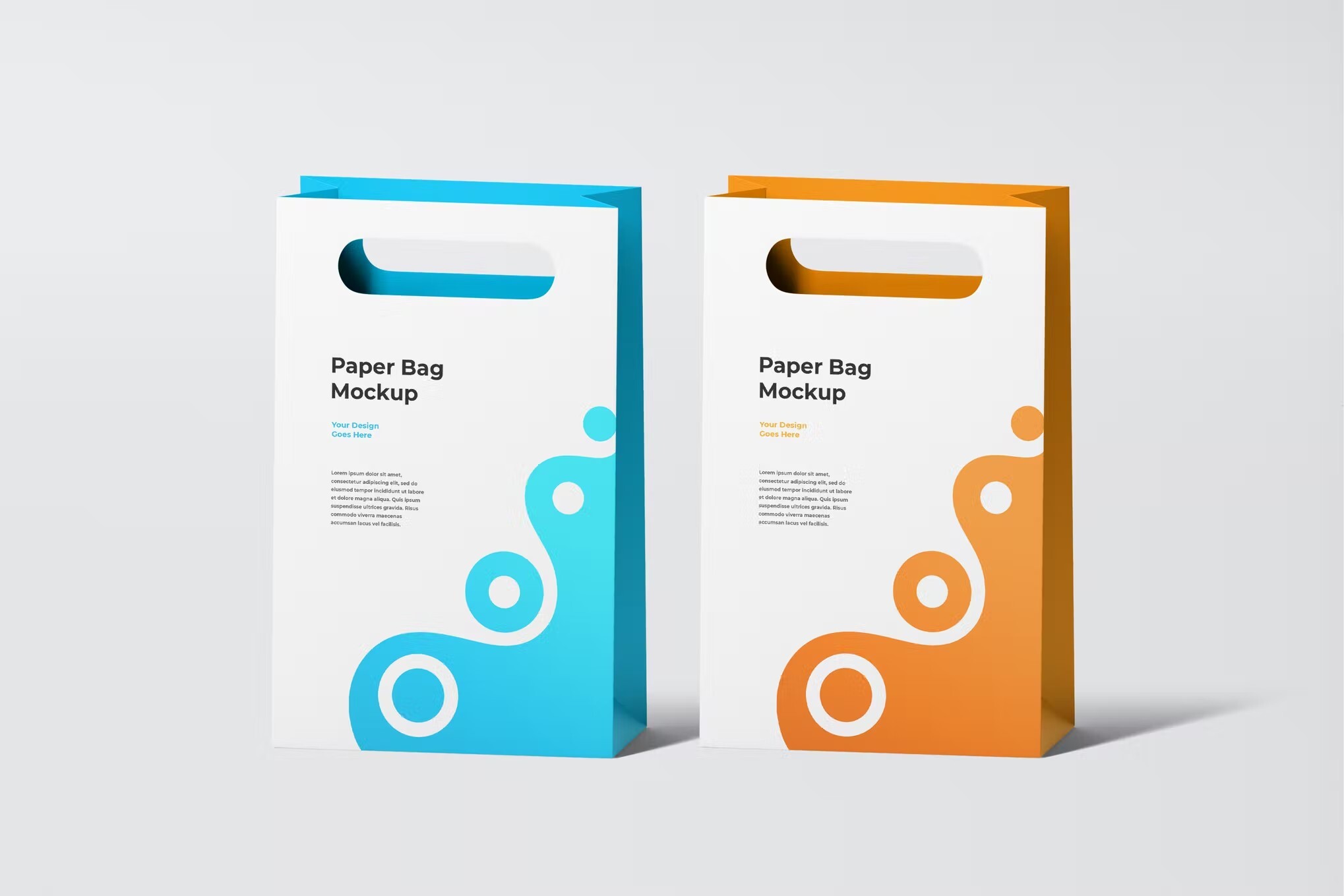 This is a template featuring 2 paper bag mockups that you can easily edit to showcase your design or branding. Both items are layered so you can edit and move them independently inside the scene. You can also adjust shadow color and opacity and change the background.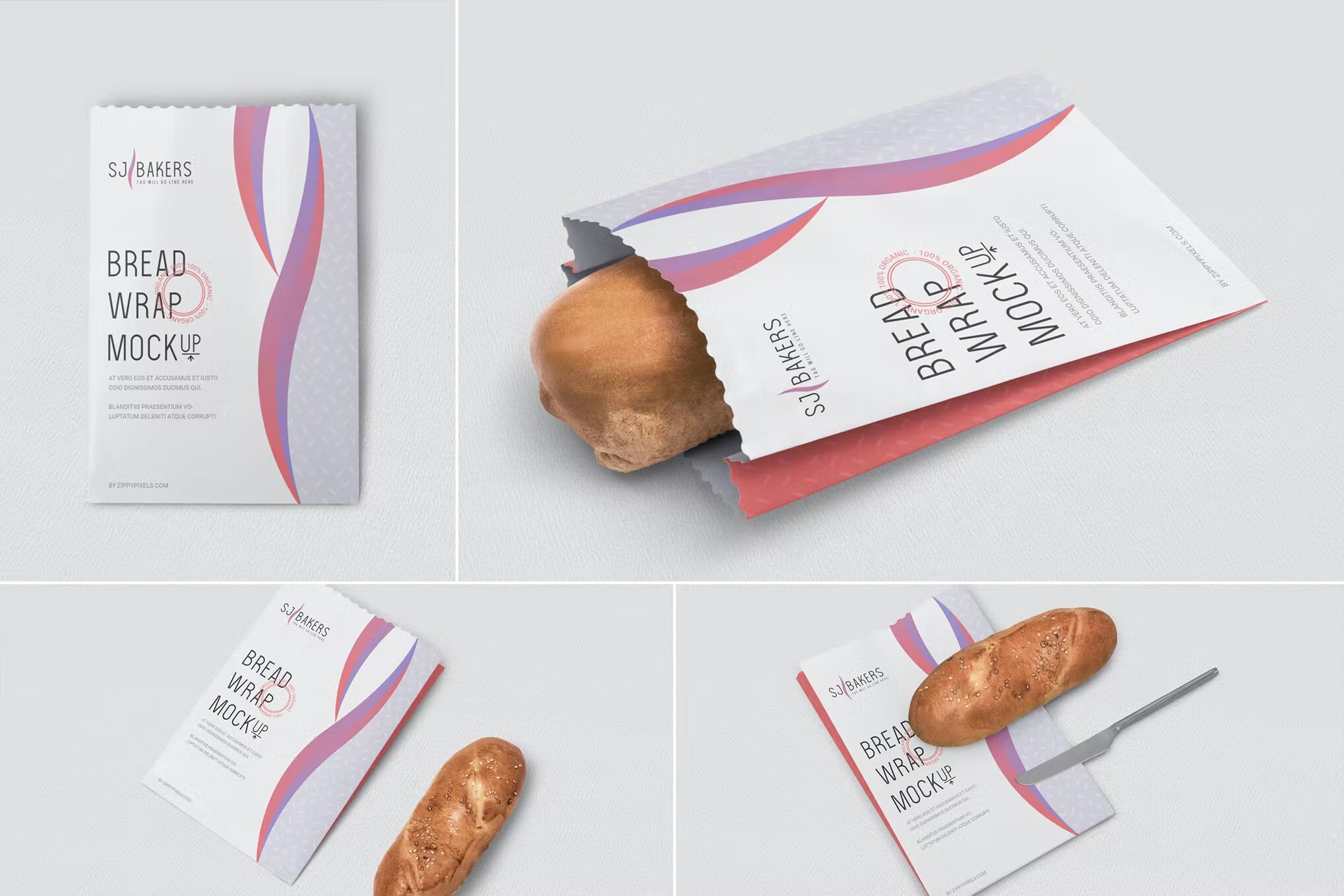 These amazing paper bag mockups are specifically designed to showcase bakery branding and packaging designs. It offers a paper bag and a bread placed beside it. These mockups also offer layers that allow you to customize the shadows, effects, and background with your own choice.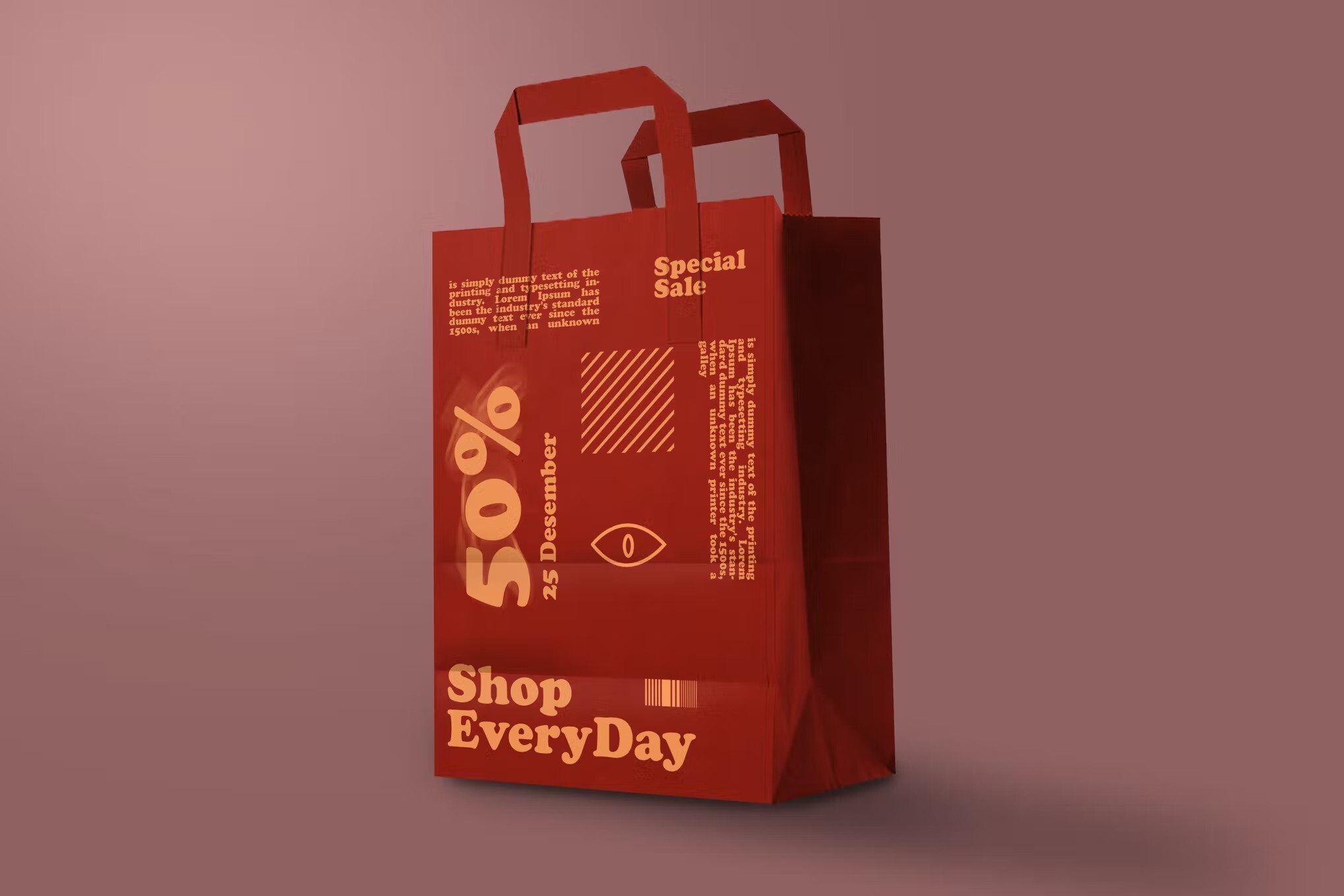 If you are a fan of minimalism and want a simple and elegant paper bag, we have you covered with this mockup. This high-resolution PSD mockup is great for easy editing and photo manipulation.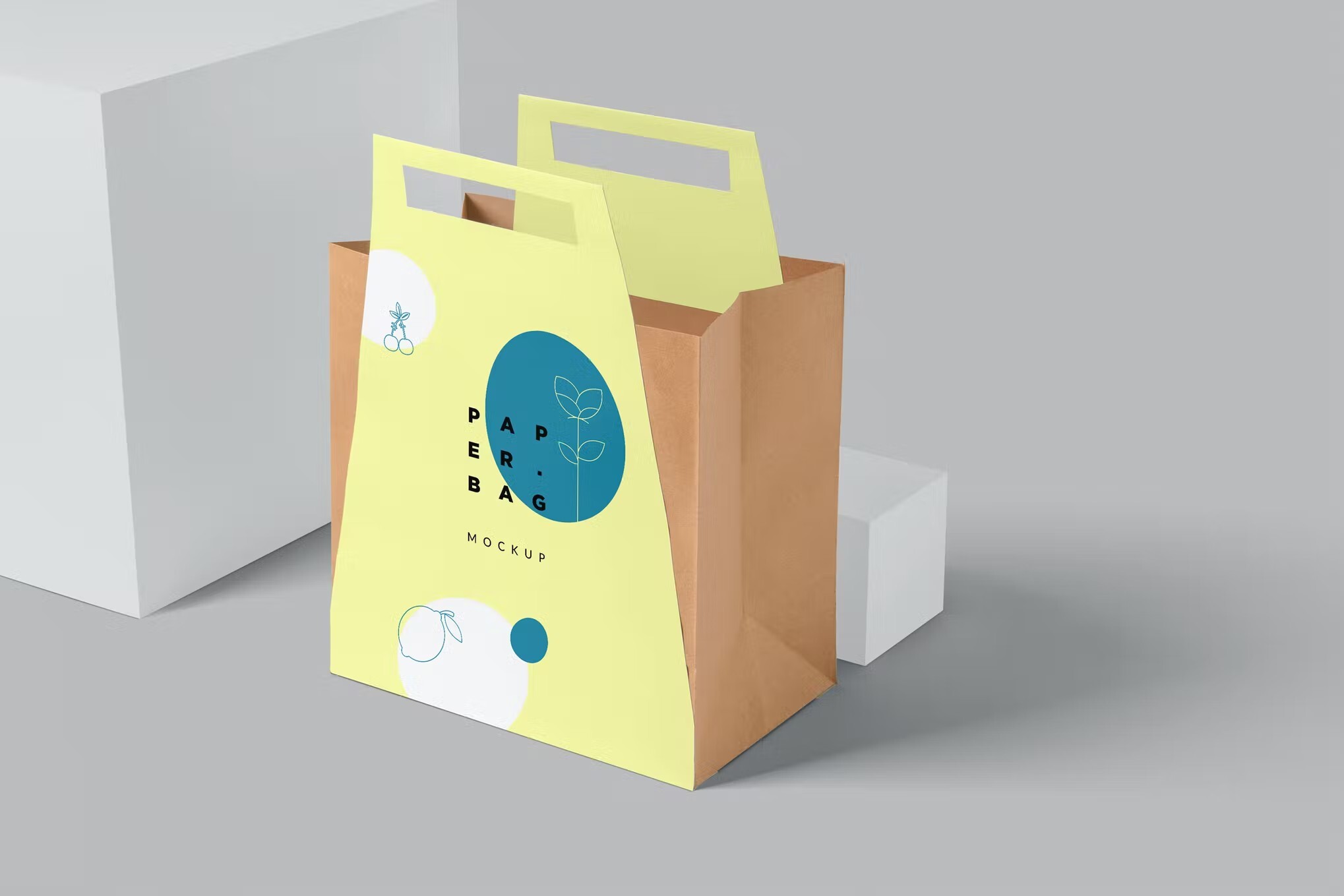 If you are a brand looking to update your shopping bags to paper bags with a new logo and design, this mockup of three shopping bags is perfect for you to show off multiple iterations of the design. Get this bag mockup now.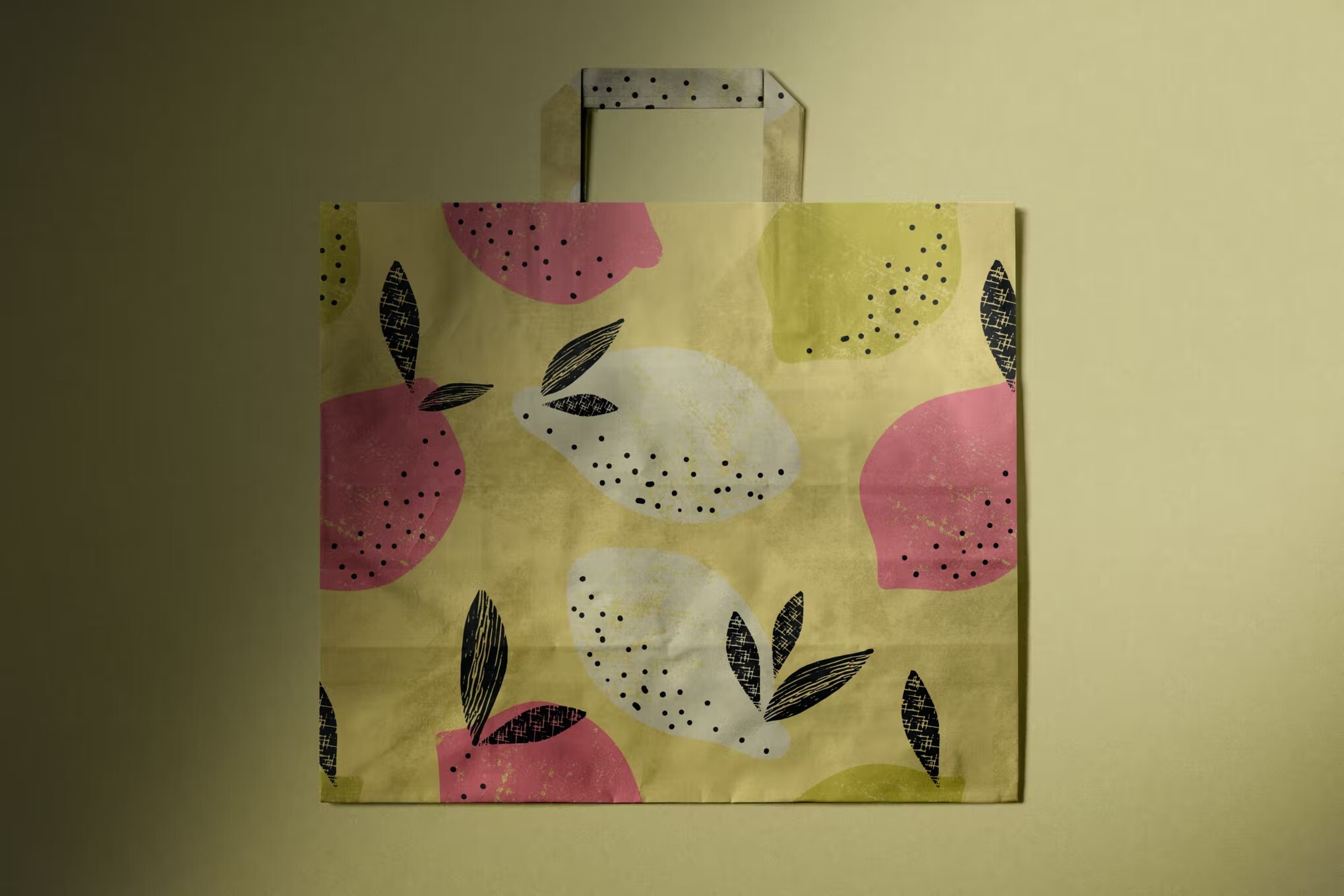 Design is only as beautiful as the presentation. Therefore, to ensure your client loves your design, you must help them visualize it perfectly. This can be done by using this premium paper bag mockup to showcase your work.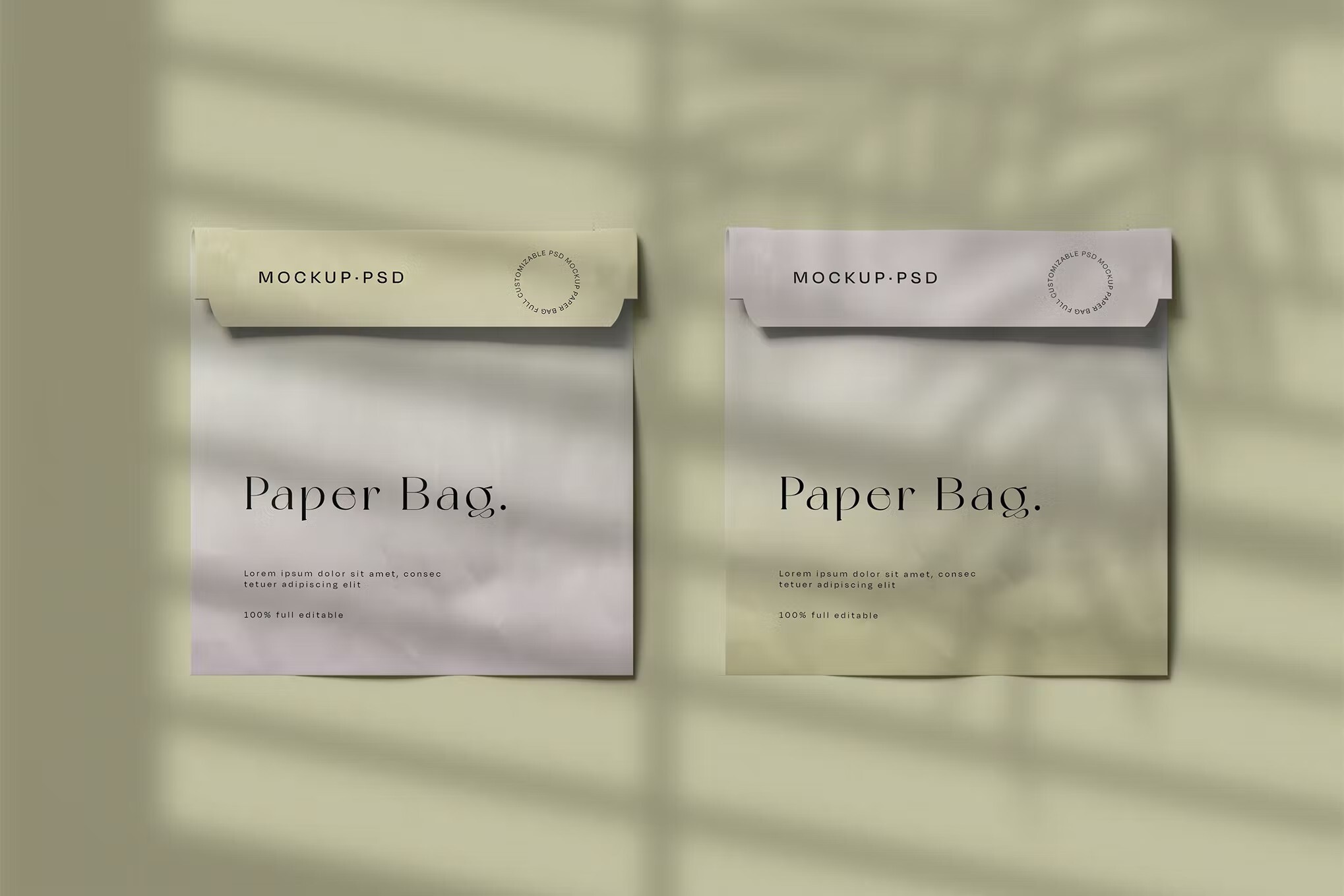 Looking for that perfect pop of color to compliment your design's color pallet? Look no further because we have the perfect mockup for you right here. This paper bag mockup will give extra "life" to your design.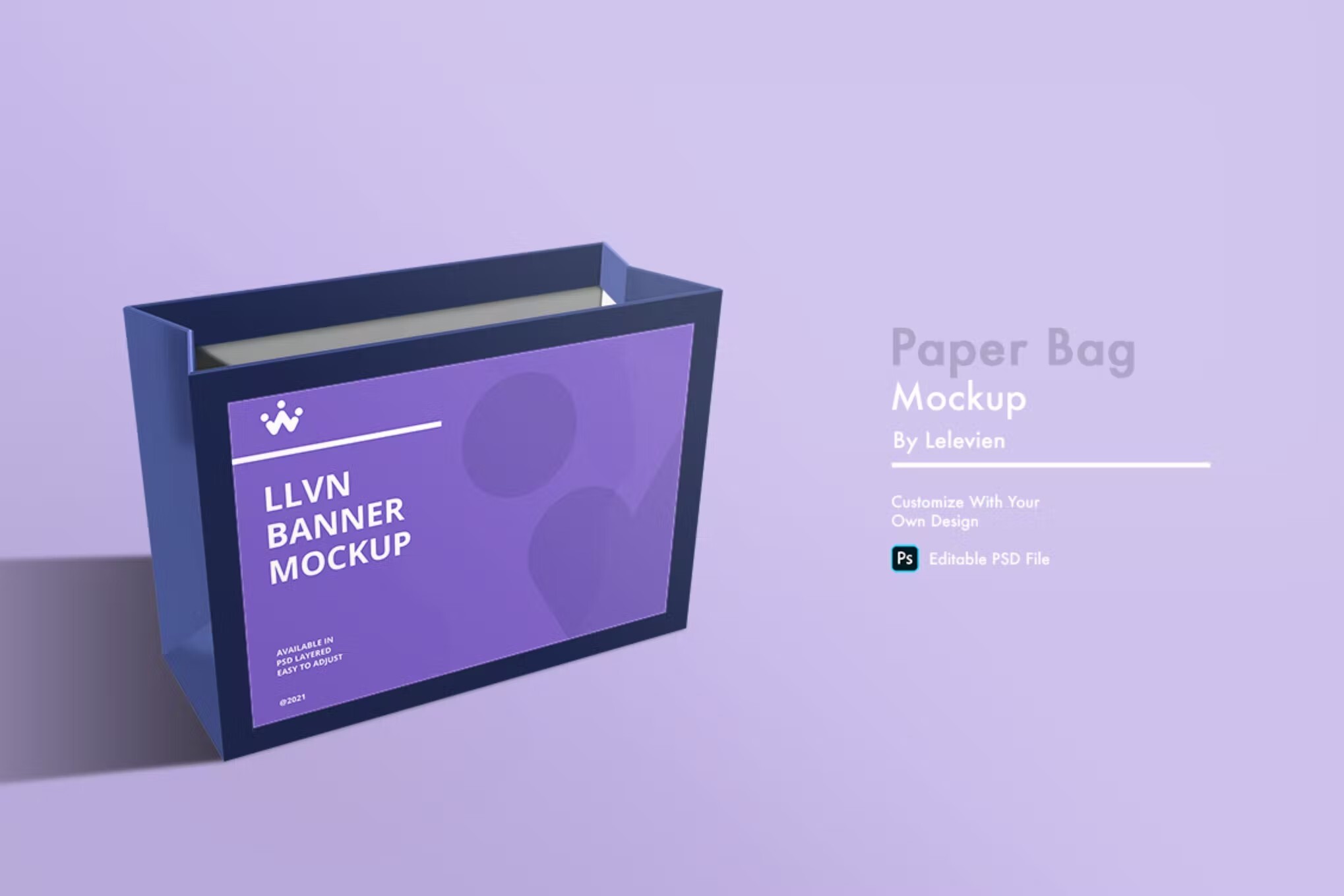 What is better than a design on a mockup that can be visualized easily? This realistic paper bag mockup comes in very handy when you want to give your designs a life-like feel. It is easy to place your designs with Smart Objects as well as change background color to fit your designs.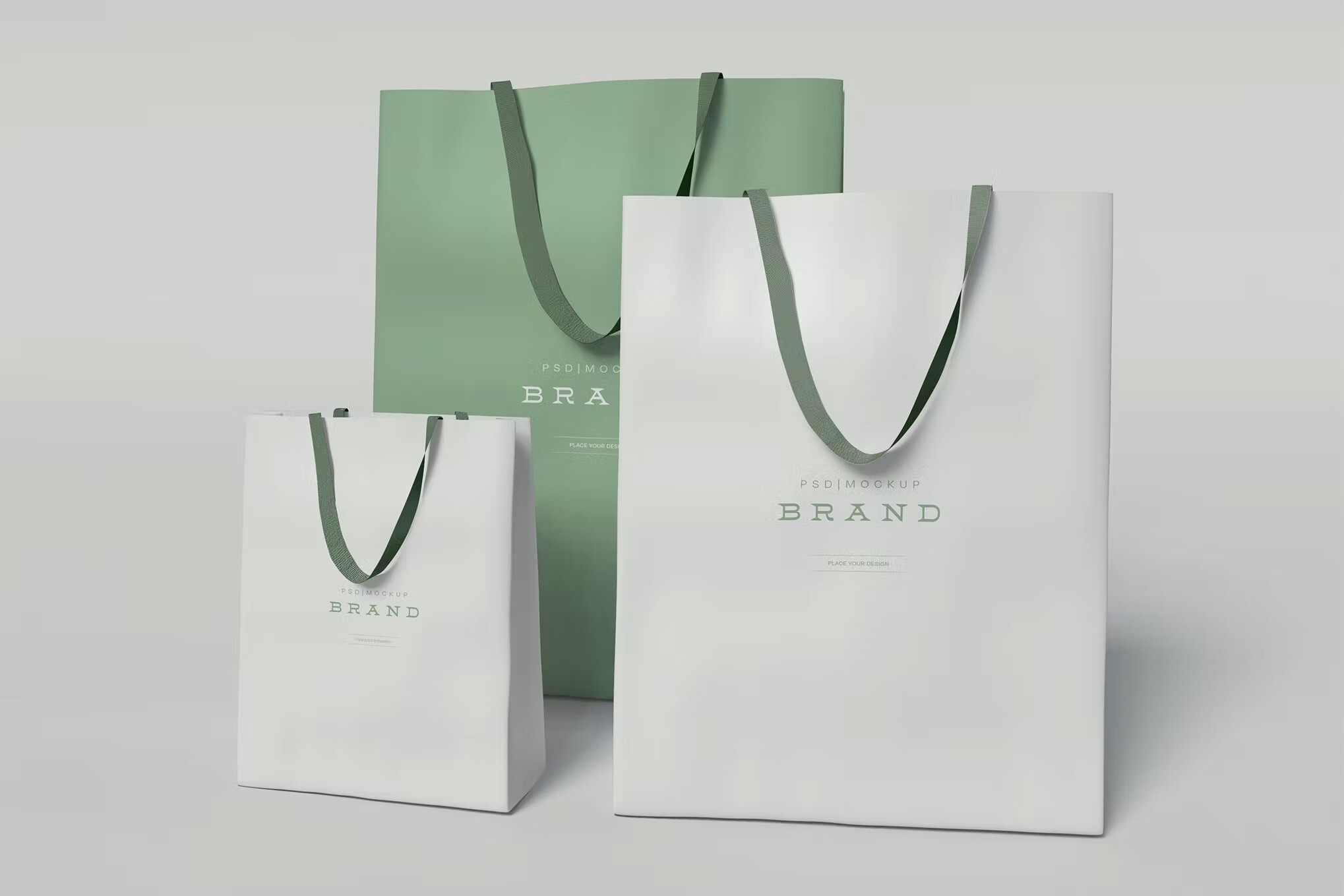 Paper bags come in many shapes, sizes, and colors. This paper bag trio of a big, medium, and small paper bag is perfect for showing how your design would fit and look on any sized paper bag.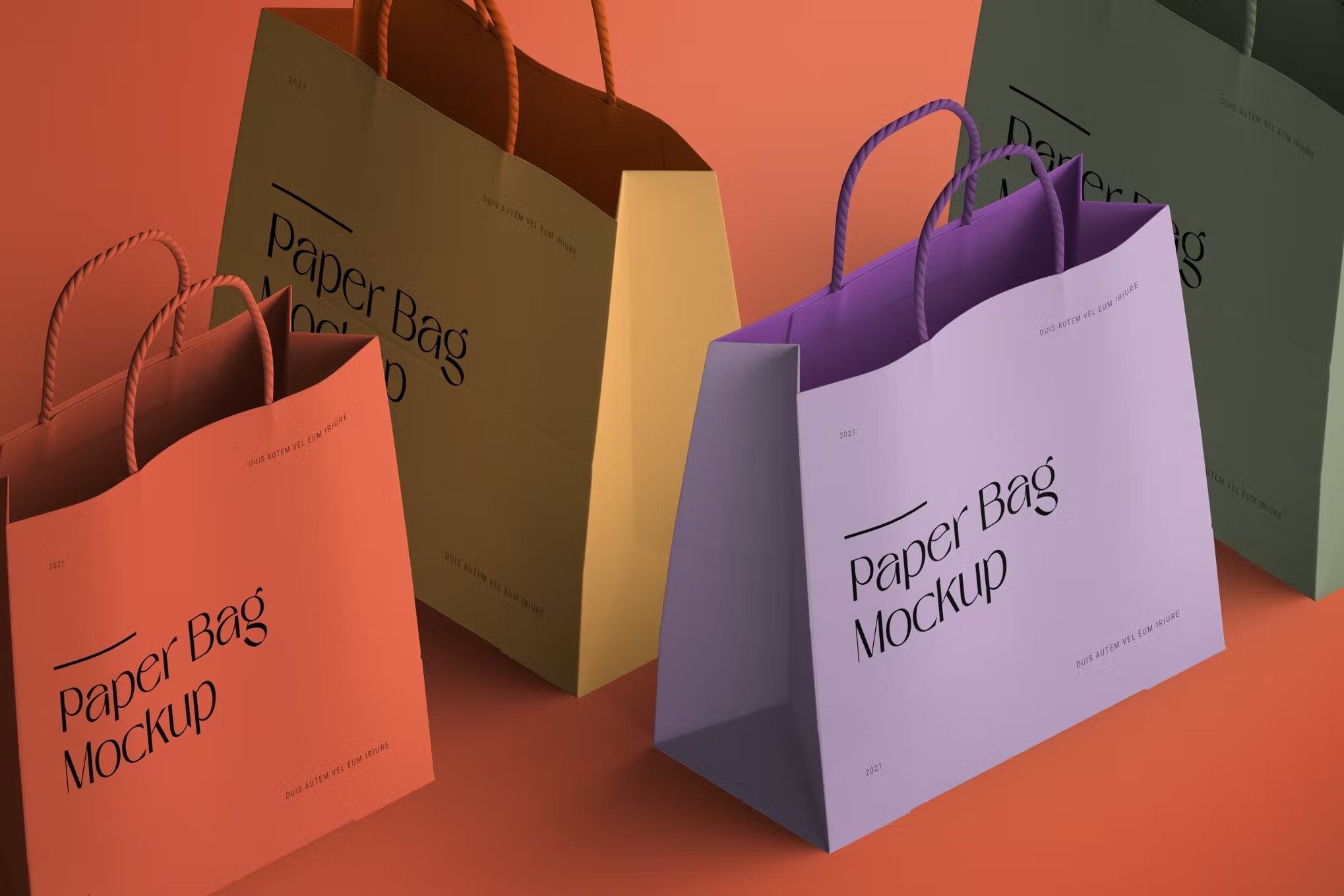 With plastic bags going extinct, paper bags are being used for a variety of different businesses. Jewelry, shopping, grocery, and pharmacy are all coming up with ways to brand their paper bags. In cases like these, an elegant mockup like this one comes in handy for designers to showcase design options to the client.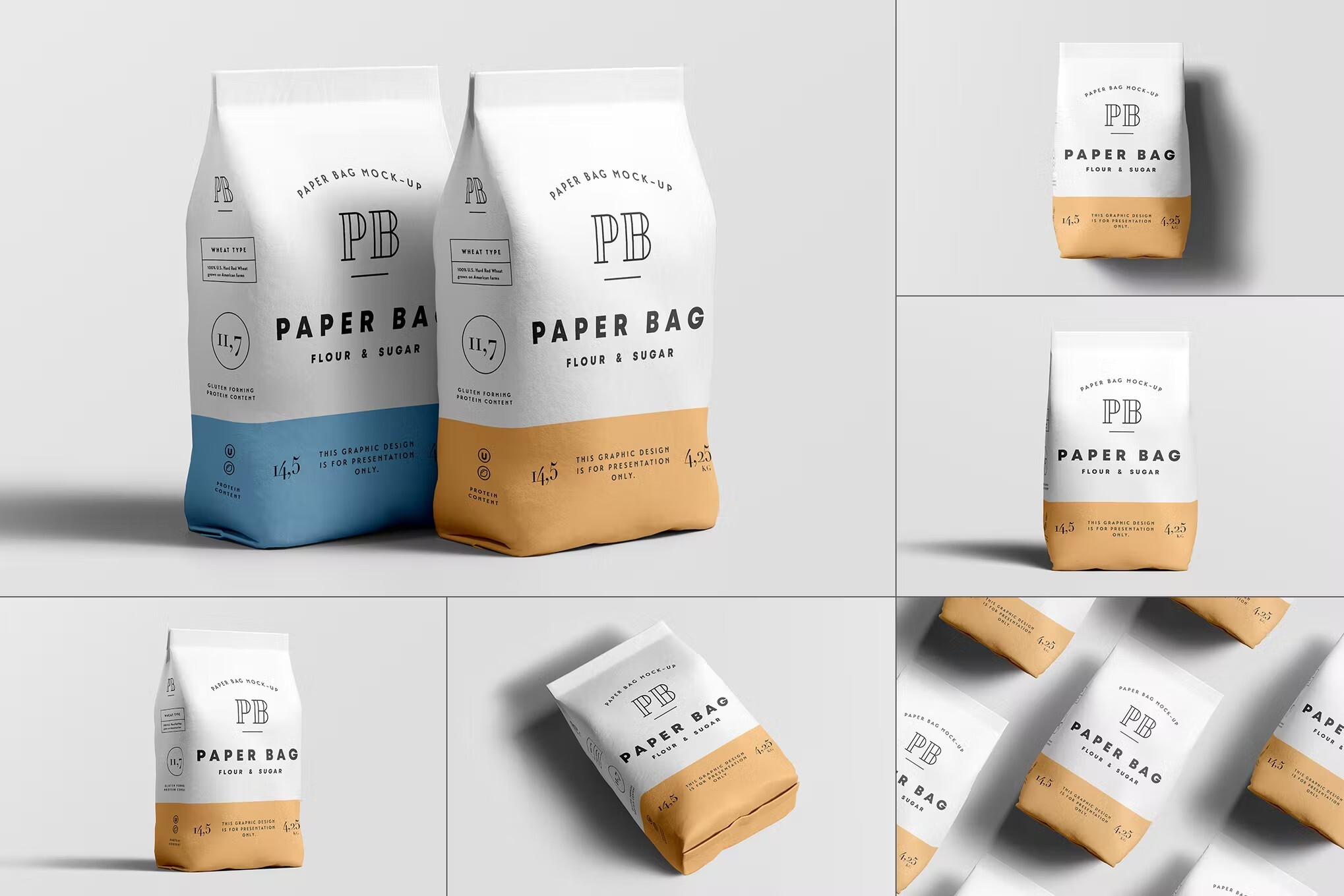 If you are a coffee company or a breakfast place looking to personalize your takeaway bags, this is the perfect paper bag mockup for you! It's simple, basic, and free! Use this mockup to create some beautiful pieces for your brand!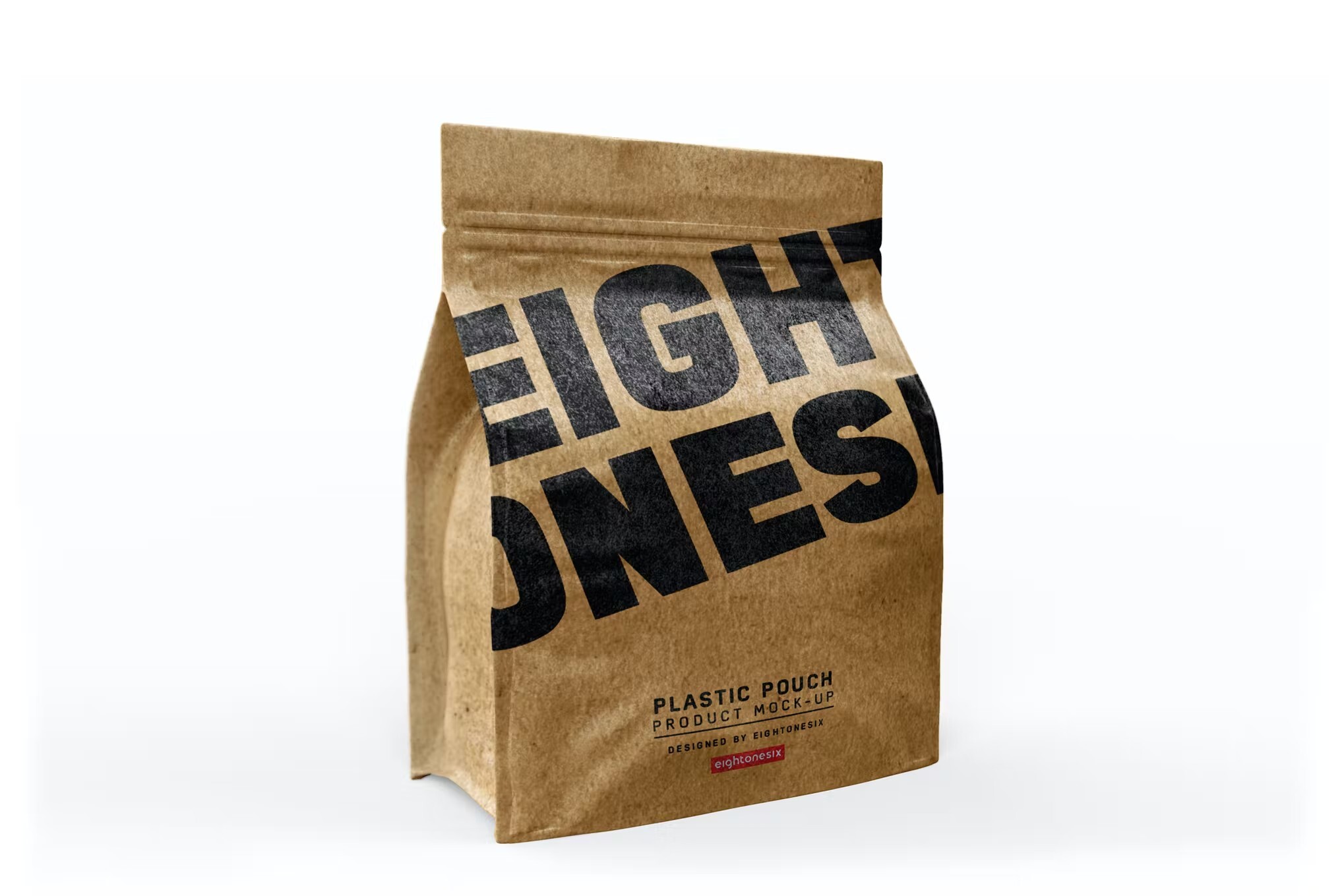 Kraft paper bag mockups are classic. This one is extremely versatile and easy to use. It even includes a gift card detail. With only a few clicks, you can completely change the template and use it to showcase your beautiful work.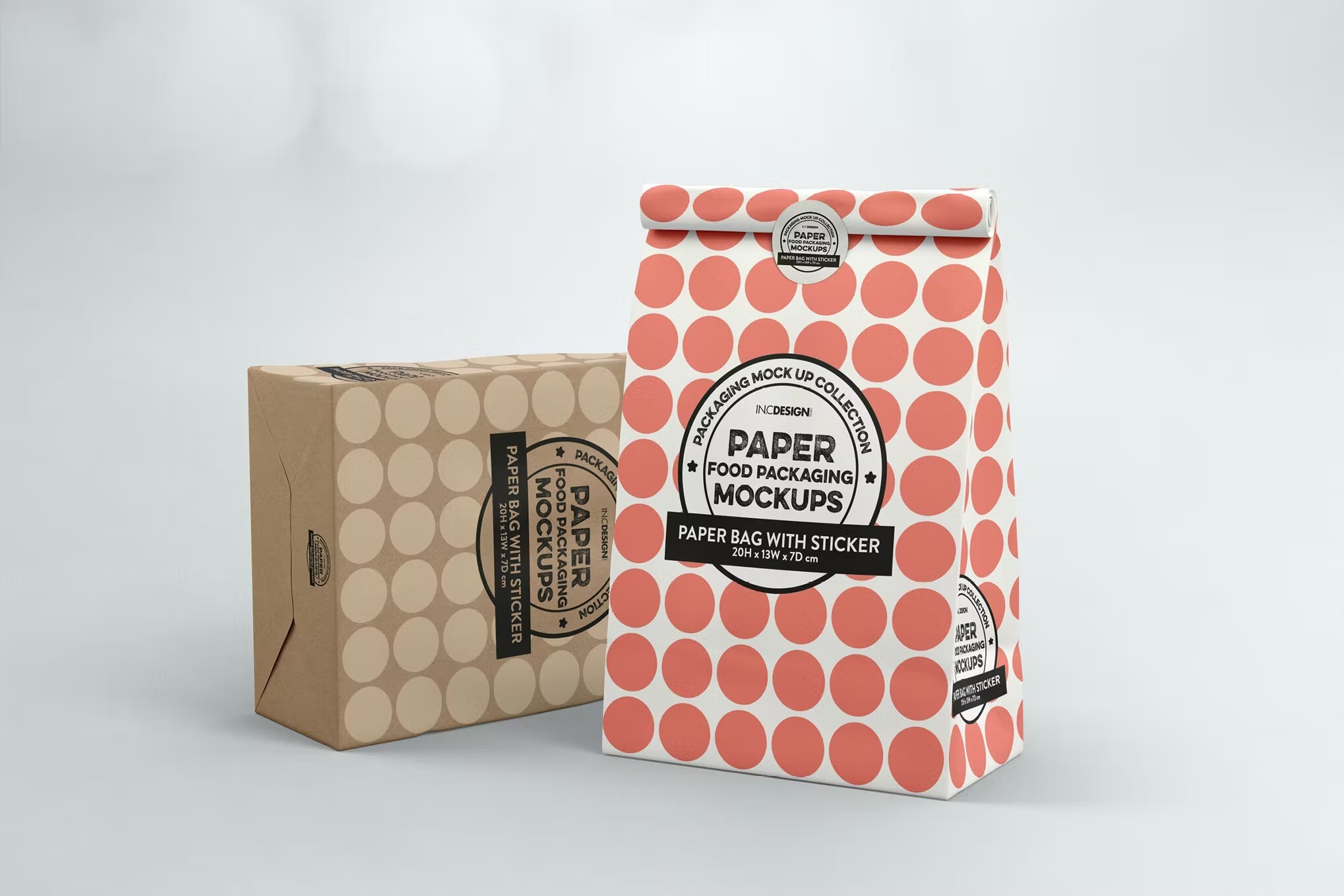 Are you looking for a paper bakery bag and paper cup combo to showcase your logos, designs, and ideas on it? Well, look no further because this high-resolution, easy-to-edit, beautiful mockup is available for you to use!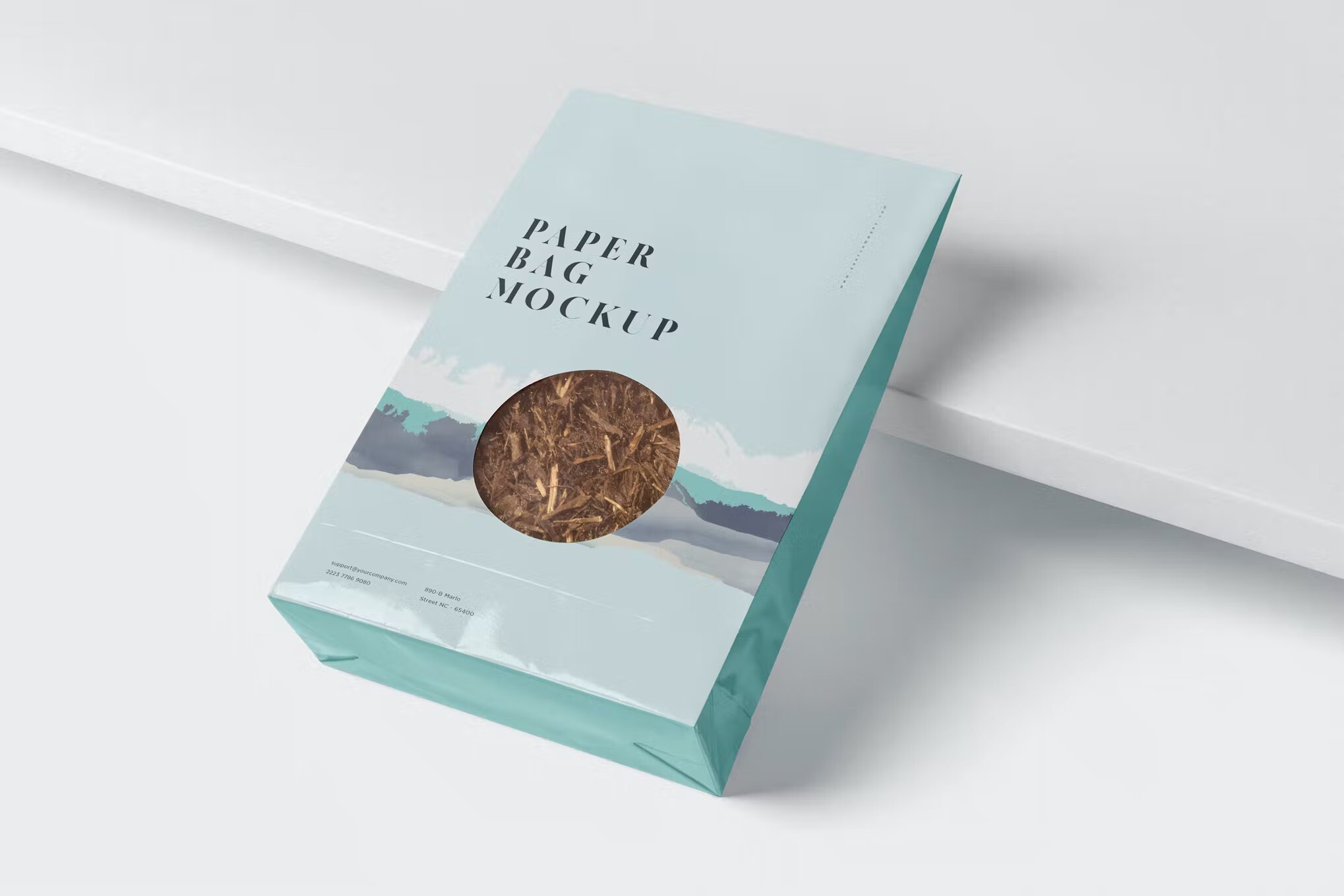 Perfectly designed paper bag mockup set with a see-through hole on each bag to give your designs a unique look. Offering 4 PSDs with smart objects and well-named layers. Just use these tools and get your presentation ready in a few minutes.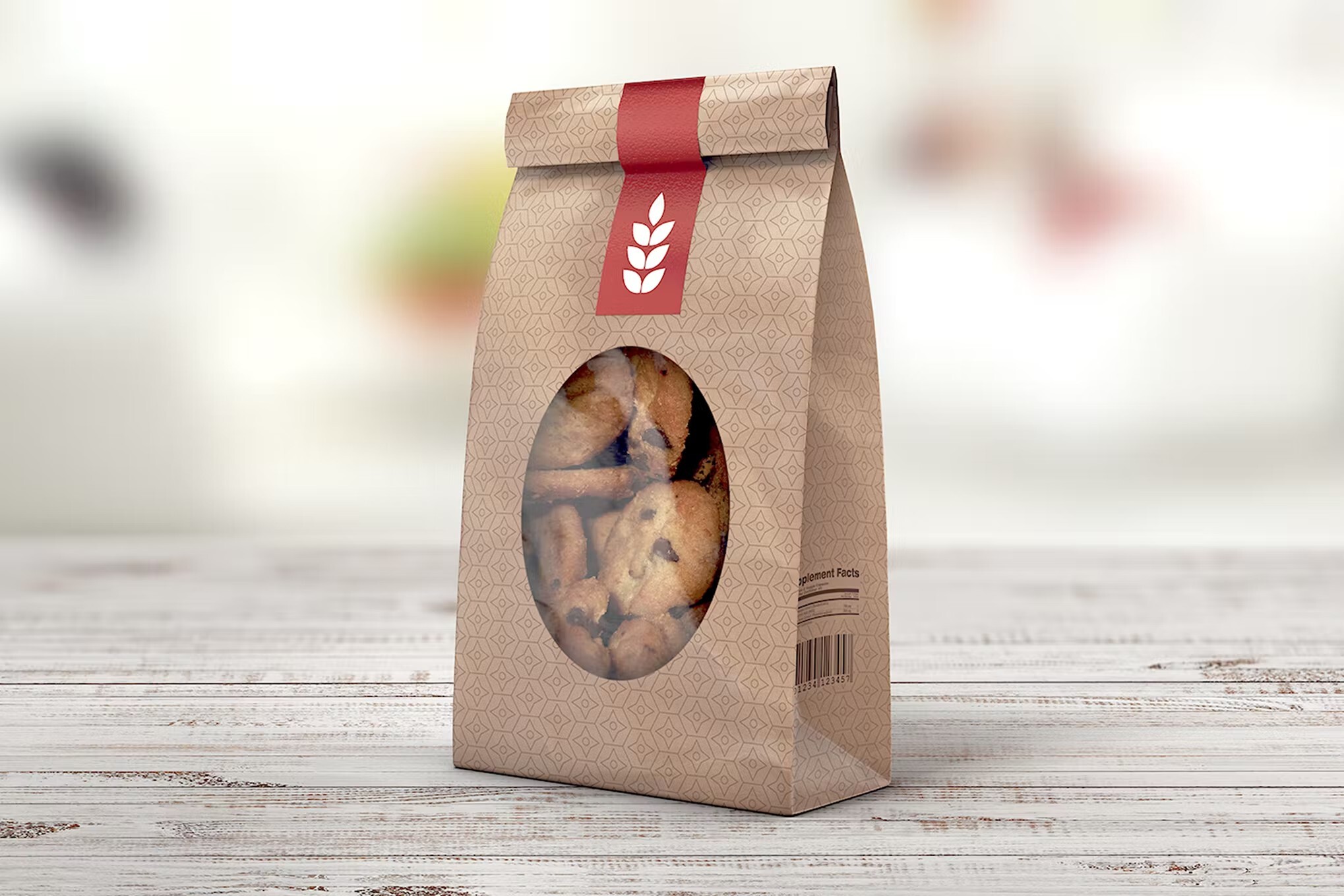 One way to make your designs truly pop is by using a fun mockup to place them on. This mockup is perfect for such designs. It is elegant but modern at the same time. Perfect to showcase your coffee products!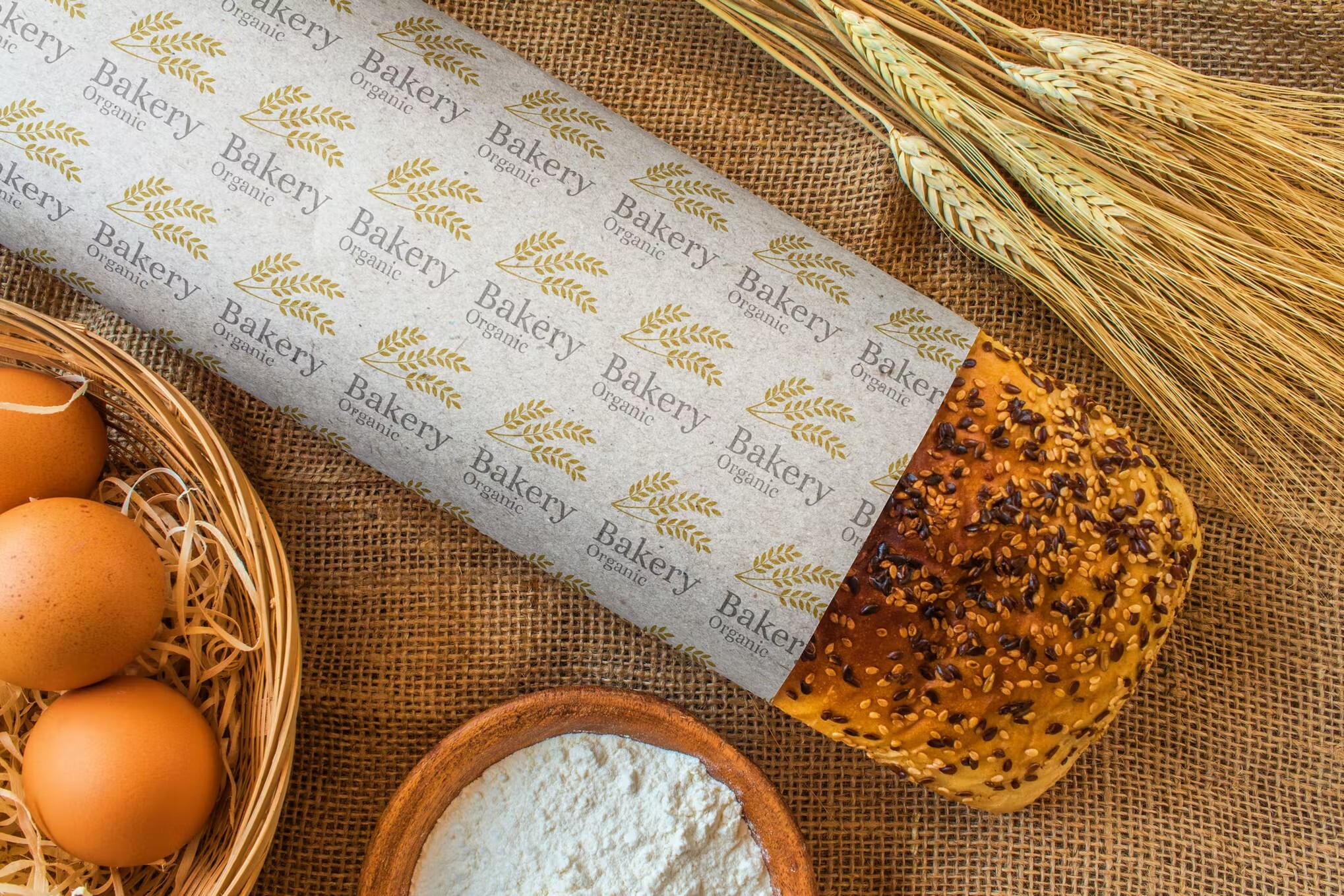 If you're on the lookout for a bread paper bag mockup template with a solid background, check out this template. You can make your background any color you need, and if you change your mind about having a white and brown paper bag, you can also easily change the color of the bag.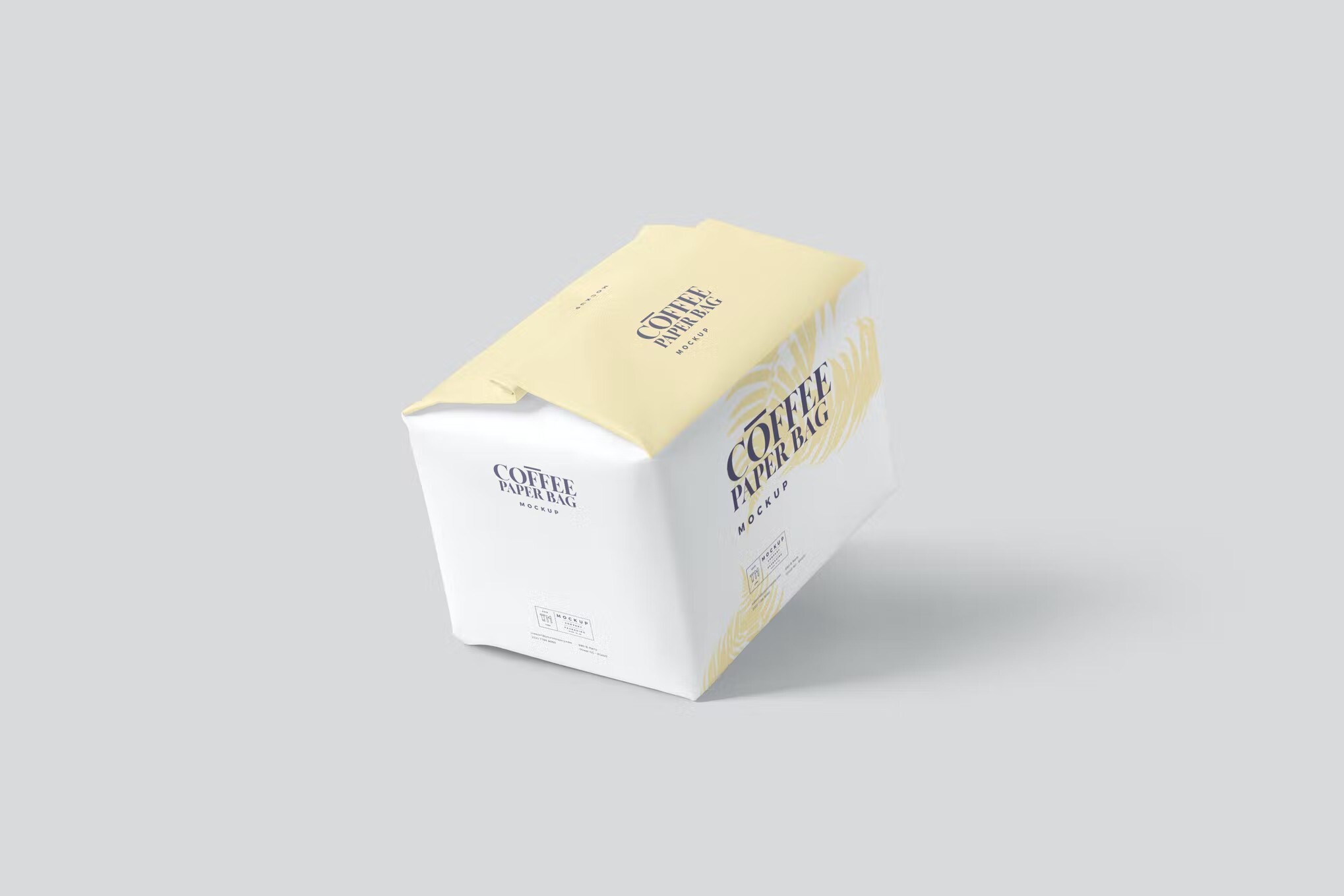 This beautiful coffee bag mockup is perfect for designers to showcase their designs or logos to the customers. It's unique, chic, and follows a fun color scheme that could be incorporated into the design as well!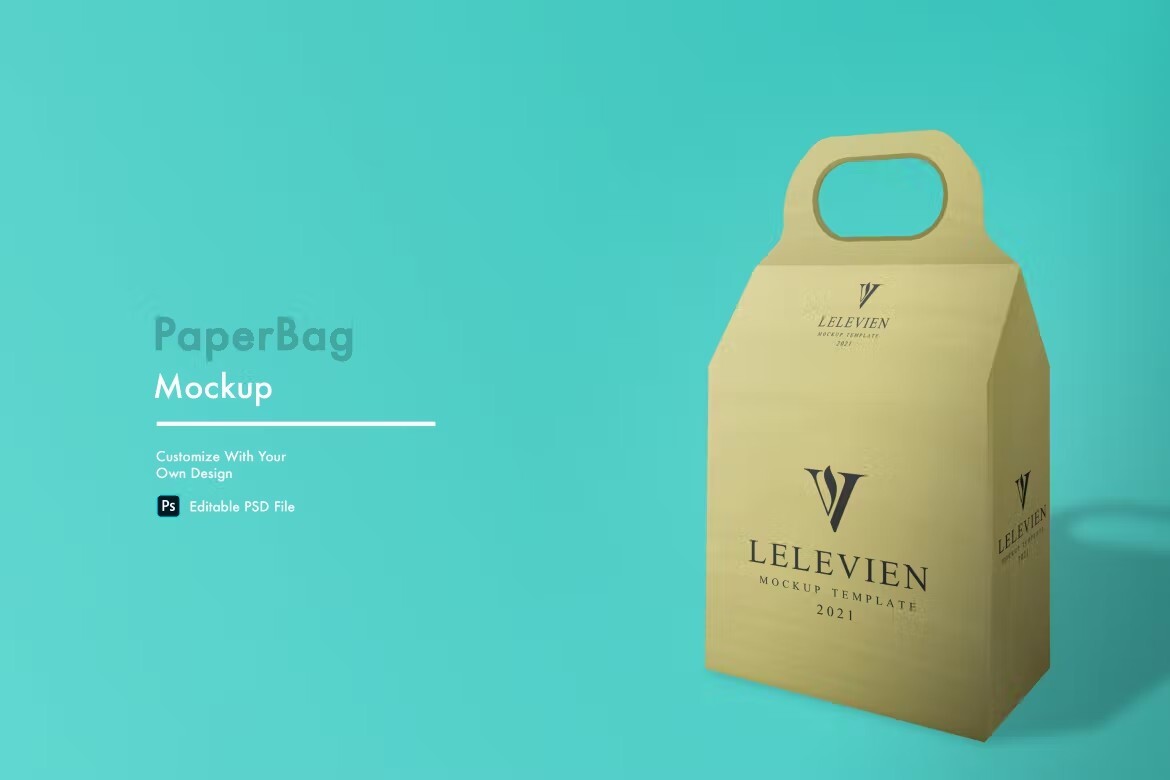 This paper bag mockup offers you complete creative control of your template. Just upload your design, choose the color bag you need, select the best background colors to make your design pop, and your template is ready to download.
Free Paper Bag Mockups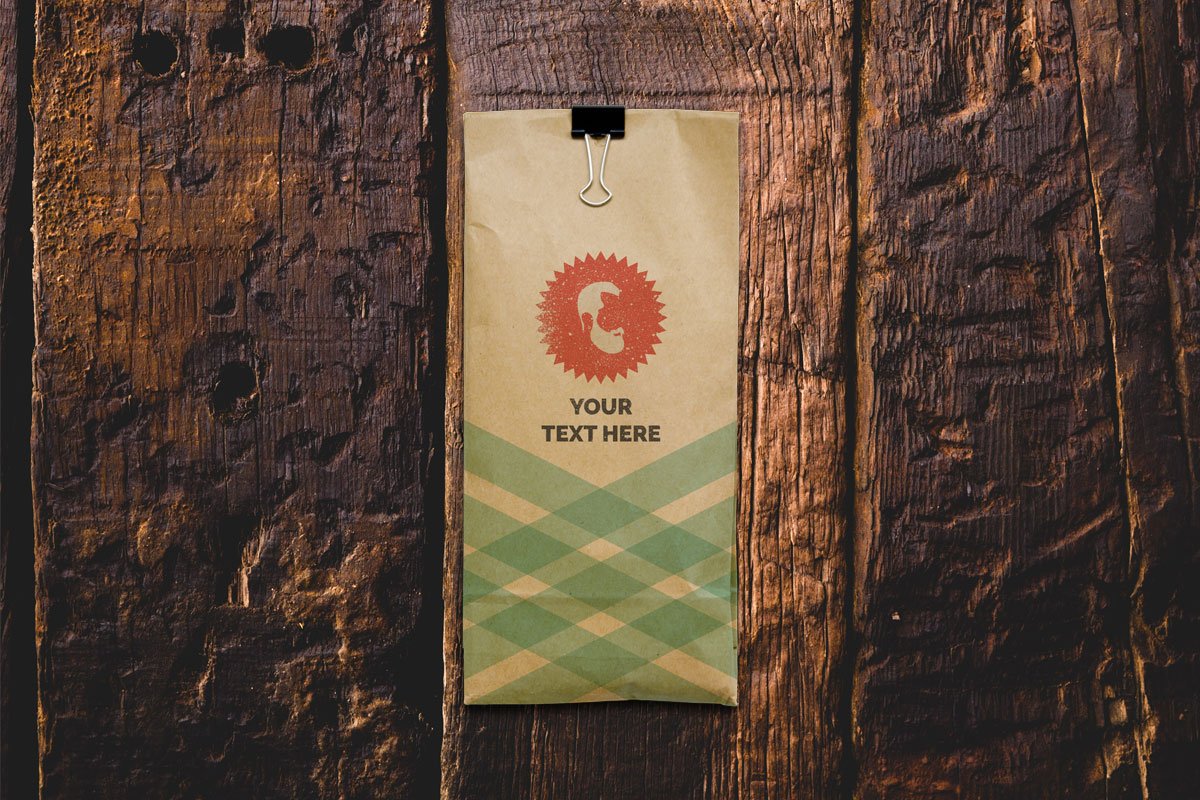 This Kraft paper bag mockup comes with an already made vector logo ready that can be easily replaced with your desired designs. Just double click on the smart object, replace the content with your design and you're done.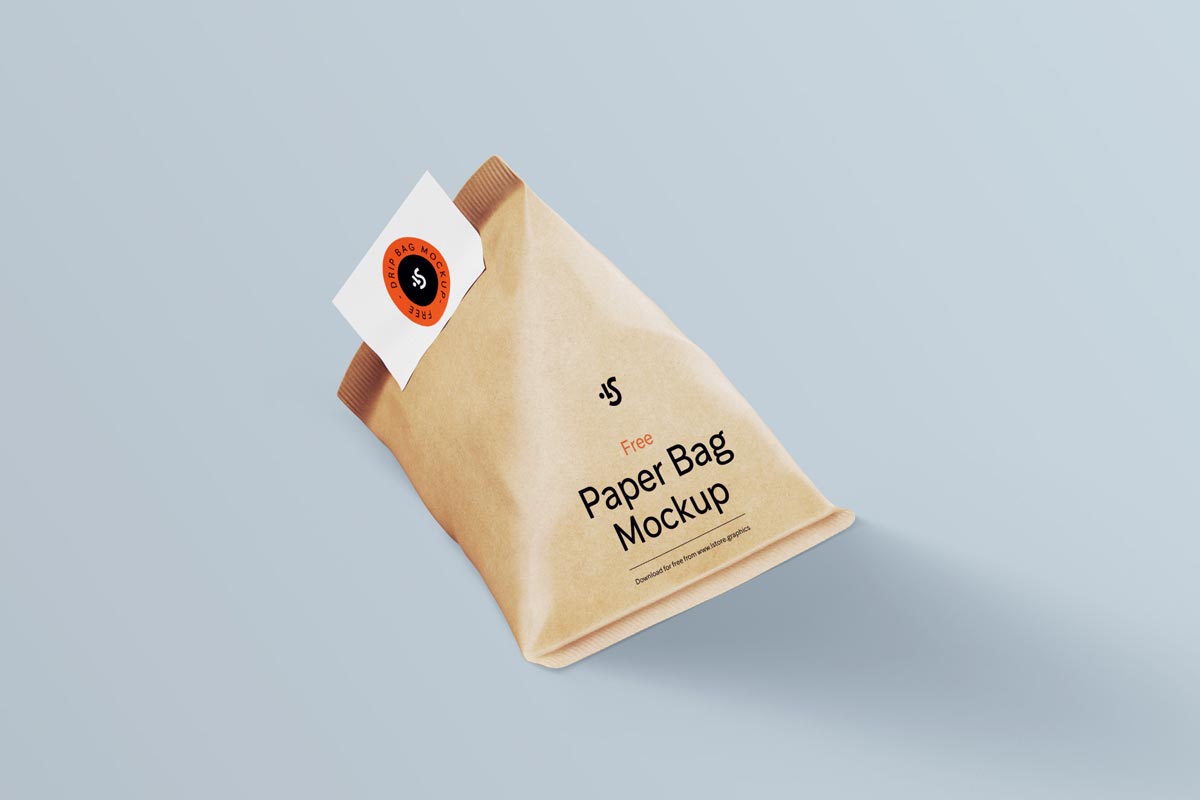 This free paper bag mockup is a great choice for your upcoming logo presentation. You can choose the material (craft or glossy paper), and change the colors. Use the Smart Objects included in the PSD file to add your design as you want.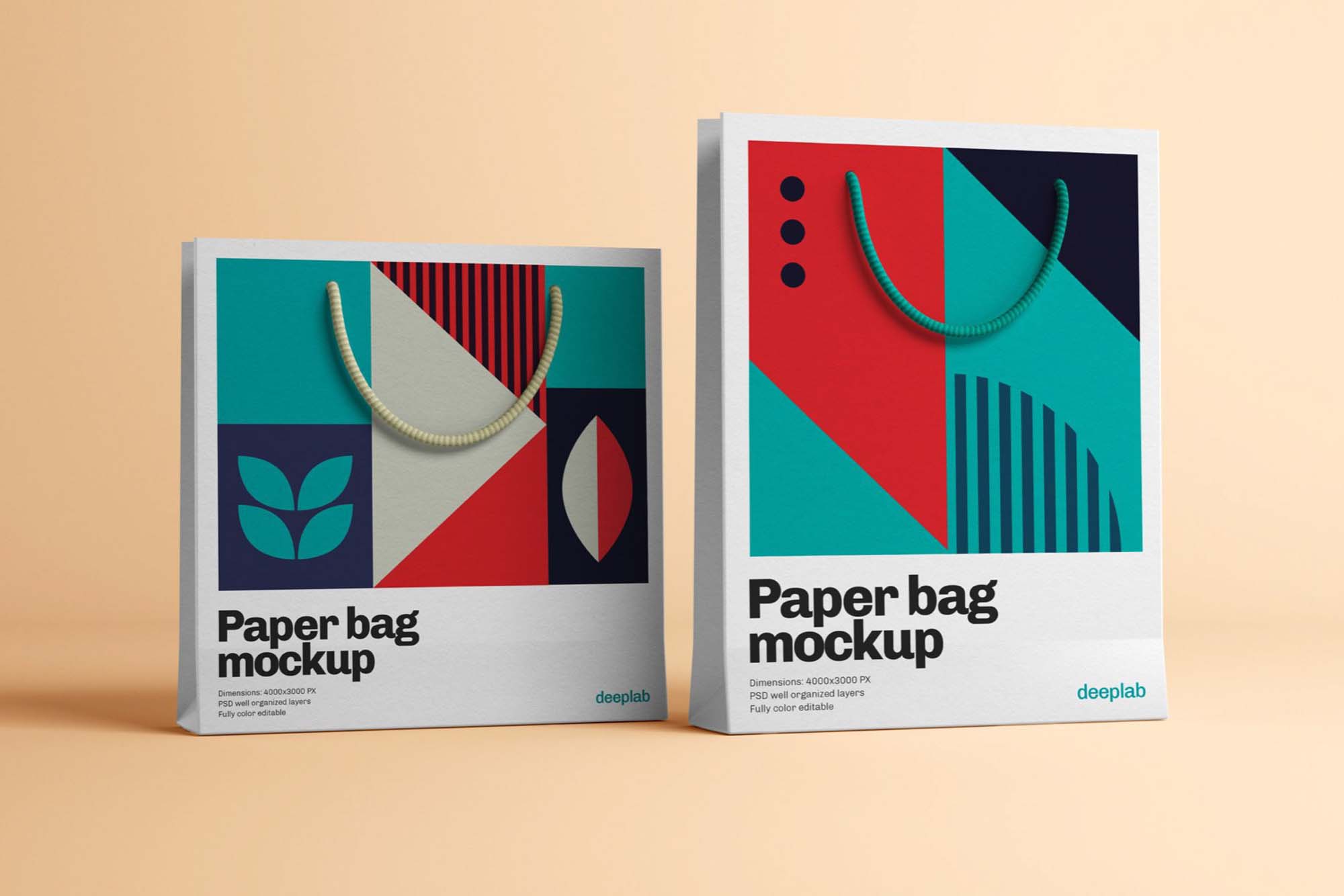 This free graphic is great for a multitude of reasons. Firstly, paper bags are a part of our everyday life. So whether it is for an office branding project, or just simply for displaying cool artworks you can make it work. Besides, this template gives you full control of the background, the bags, and the shadows to create something entirely amazing.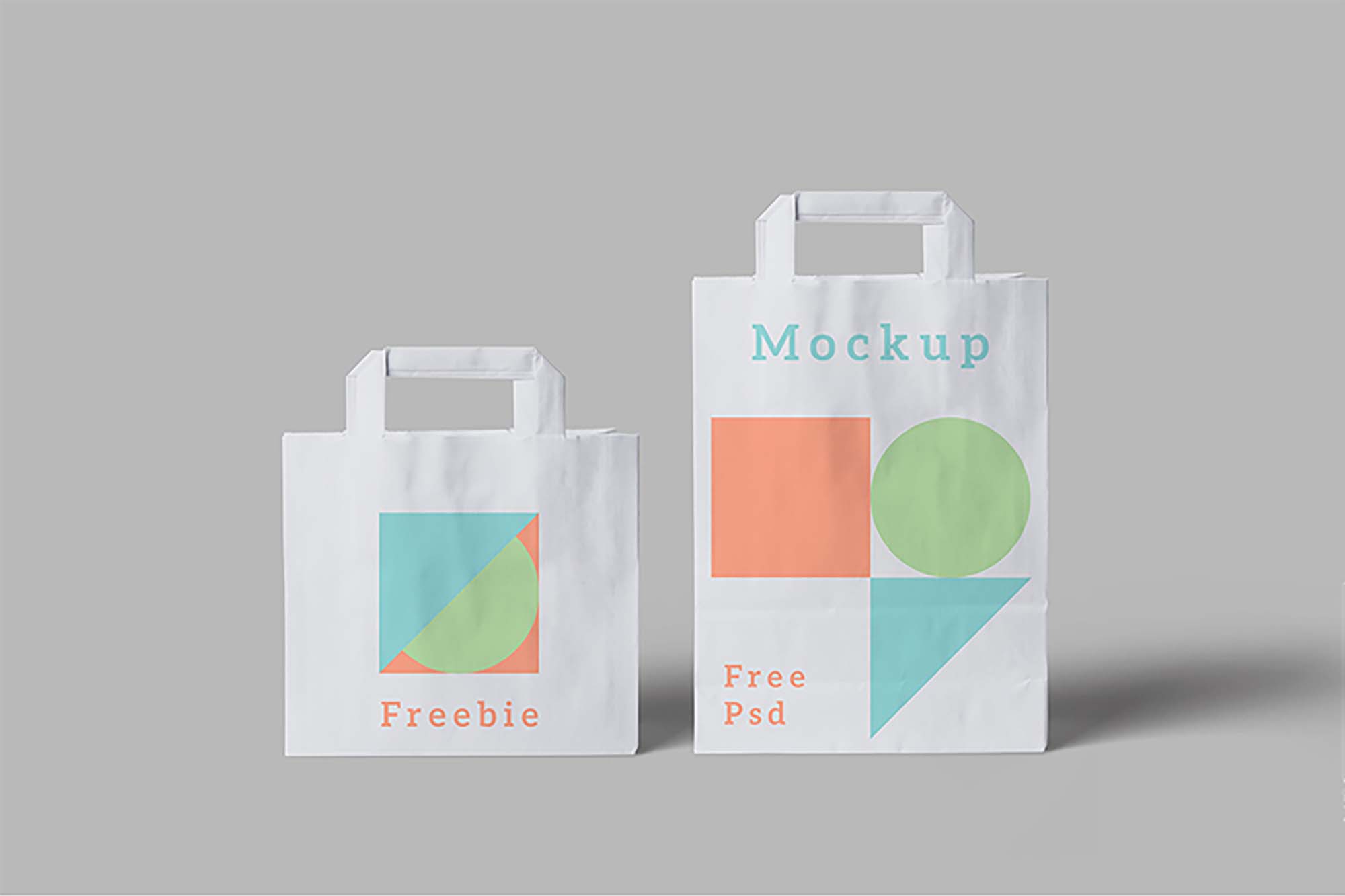 This set of free paper bag mockups comes in 2 different sizes allowing you to share designs from various perspectives. Via Adobe Photoshop, you can showcase your brands by inserting logos, images, illustrations, badges, texts, etc. using the smart object layers. Once you place your designs inside the layers, click save and spread around your highly realistic projects.