25+ Modern iPhone & iPad Mockups and Templates for 2023
Your awesome designs deserve to be shown off using the best-looking device mockups. And we're here to help you find that perfect mockup template for your design presentations.
We handpicked a collection of the best iPhone and iPad mockups with premium quality designs for this post.
With these mockup templates, you can easily showcase your mobile app designs, UX designs, website designs, products, and much more.
Whether you're trying to impress your client, showcase your designs on a website, or even promote products on social media, this collection has Apple iPhone and iPad mockups for all your needs. Have a look.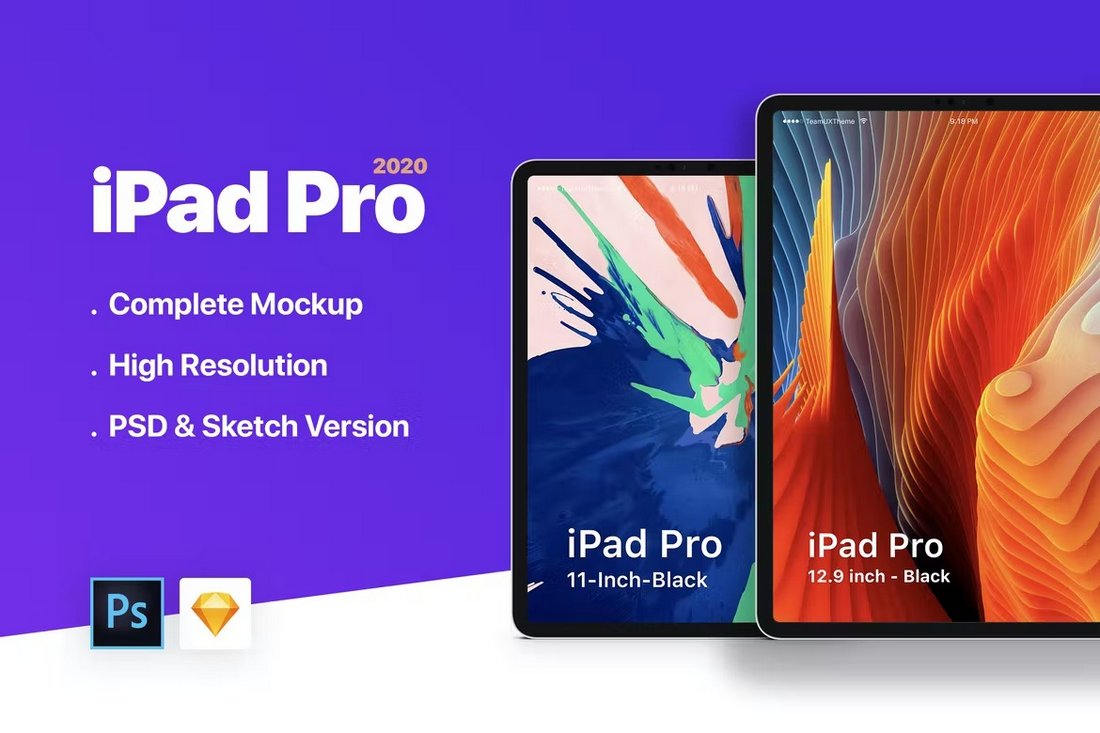 This beautiful and modern iPad Pro mockup will make sure your designs look more professional in your presentations. It's perfect for showing off your creative graphic designs as well as app and website designs. The mockup comes in both Photoshop and Sketch formats and you can customize it however you like.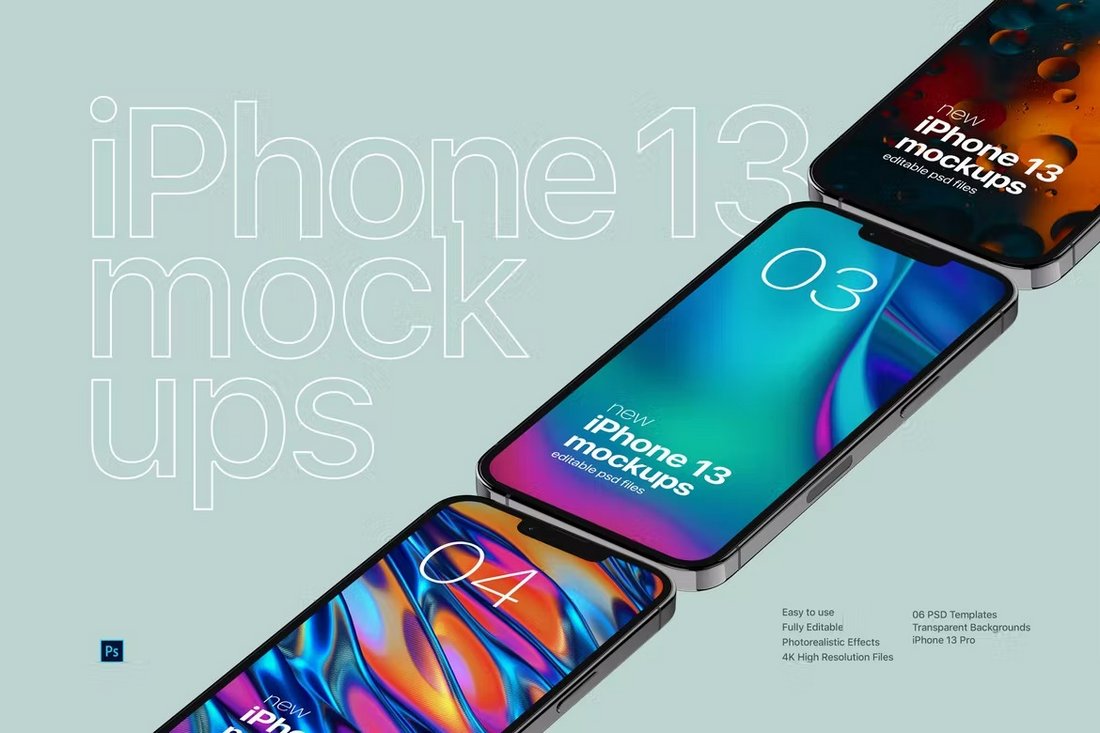 This is a bundle of iPhone mockup templates that features the new iPhone 13 devices. There are 6 different mockups in this pack that includes the device in various views and angles. Each mockup is available in 4K resolution with editable backgrounds.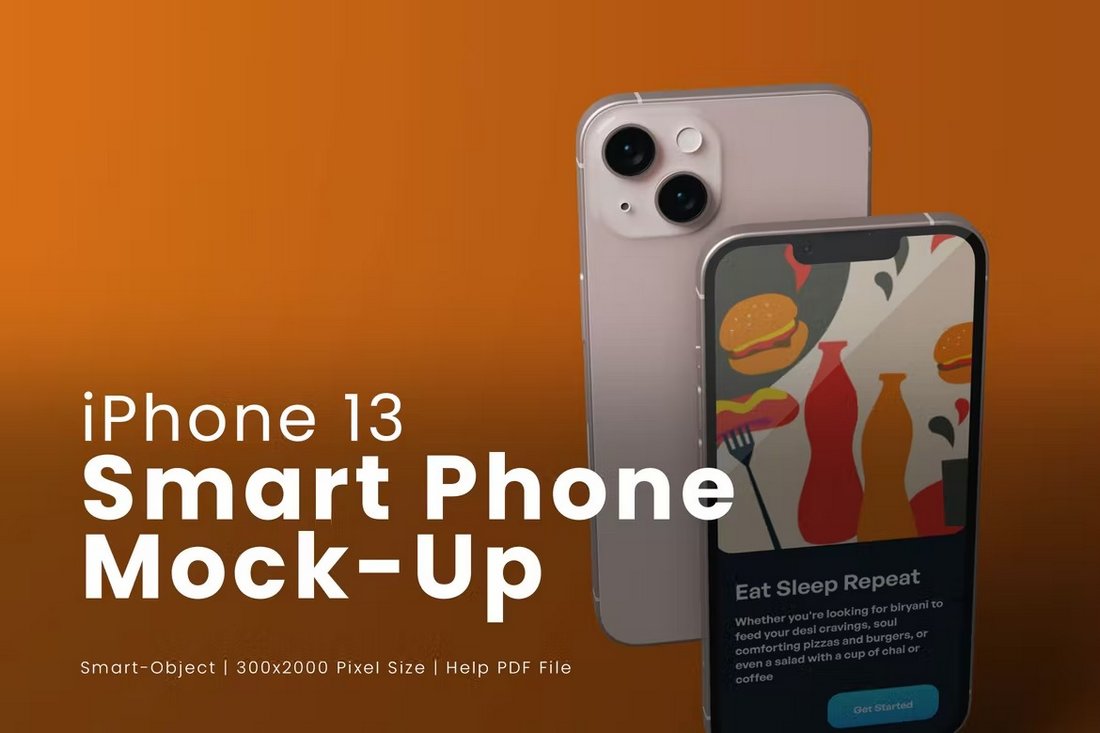 Offering a clean perspective view of the new iPhone 13, this mockup allows you to show off your designs in style. The mockup includes both the front and back sides of the iPhone. And it's ideal for showcasing app screens, branding designs, and even websites.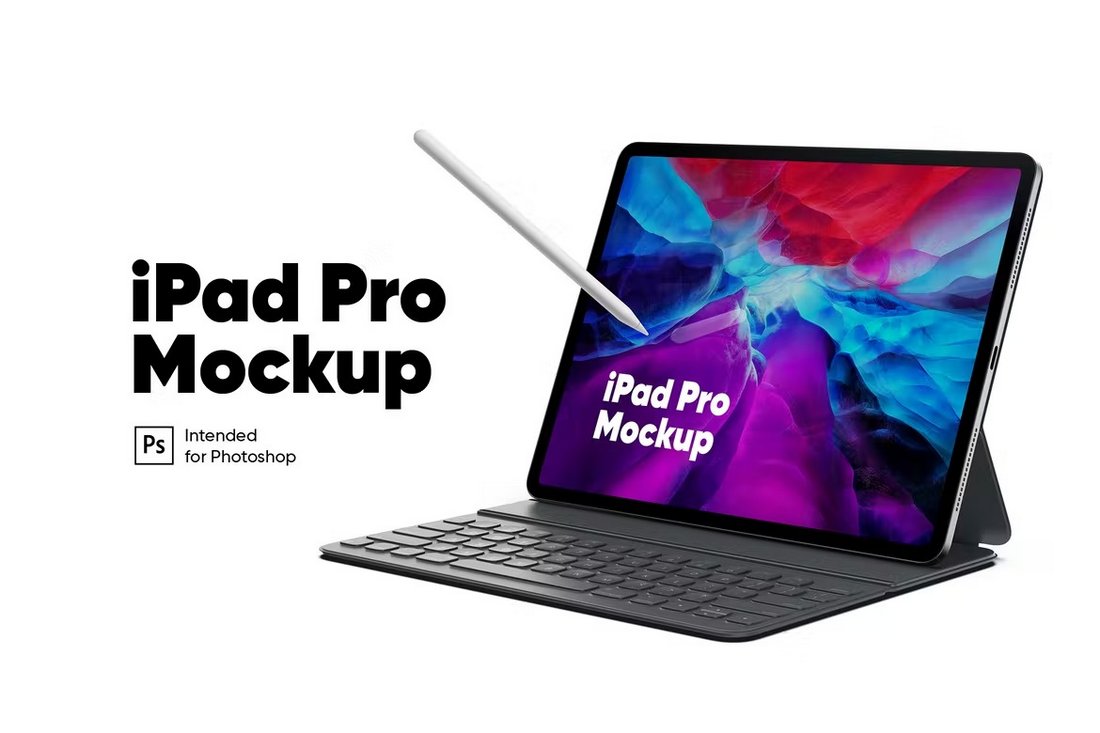 If you're looking for a creative iPad mockup to show off your artworks and designs in a professional way, this mockup is perfect for you. It features the iPad Pro with the keyboard and the Apple Pencil. It's great for showcasing designs on portfolios and on websites.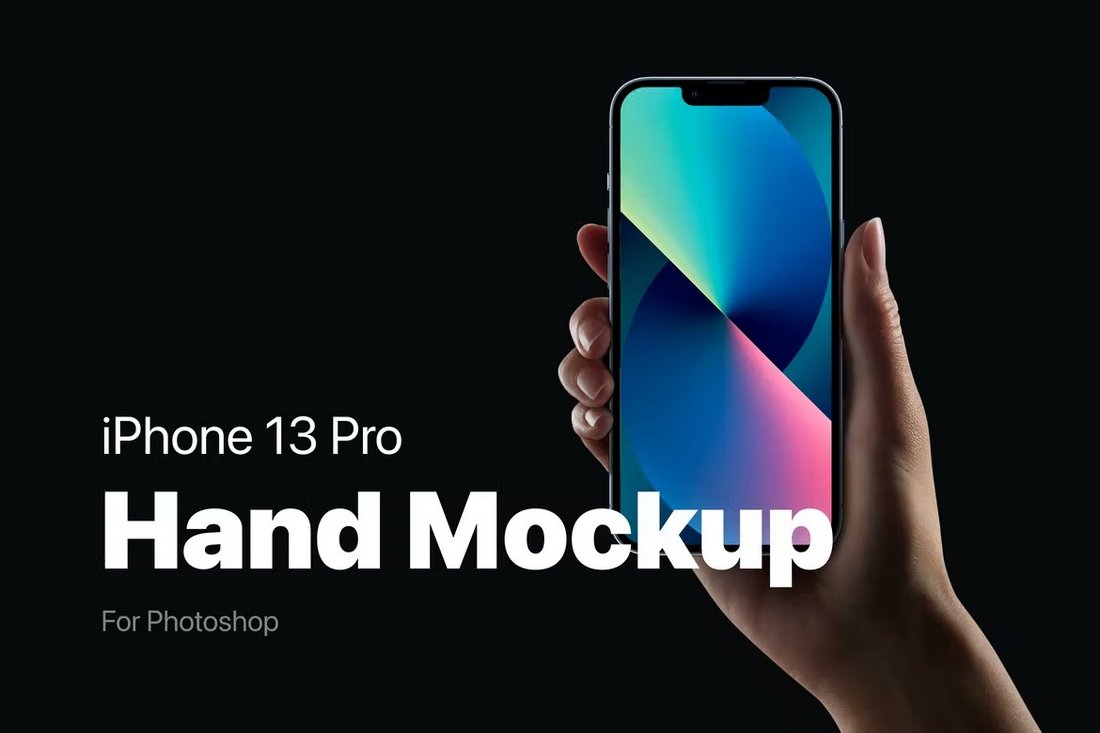 Adding a human touch to your presentations is important to make your designs look more realistic. This mockup template allows you to do just that as it features an iPhone 13 Pro device being held by a hand. The template is very easy to edit and has customizable colors as well.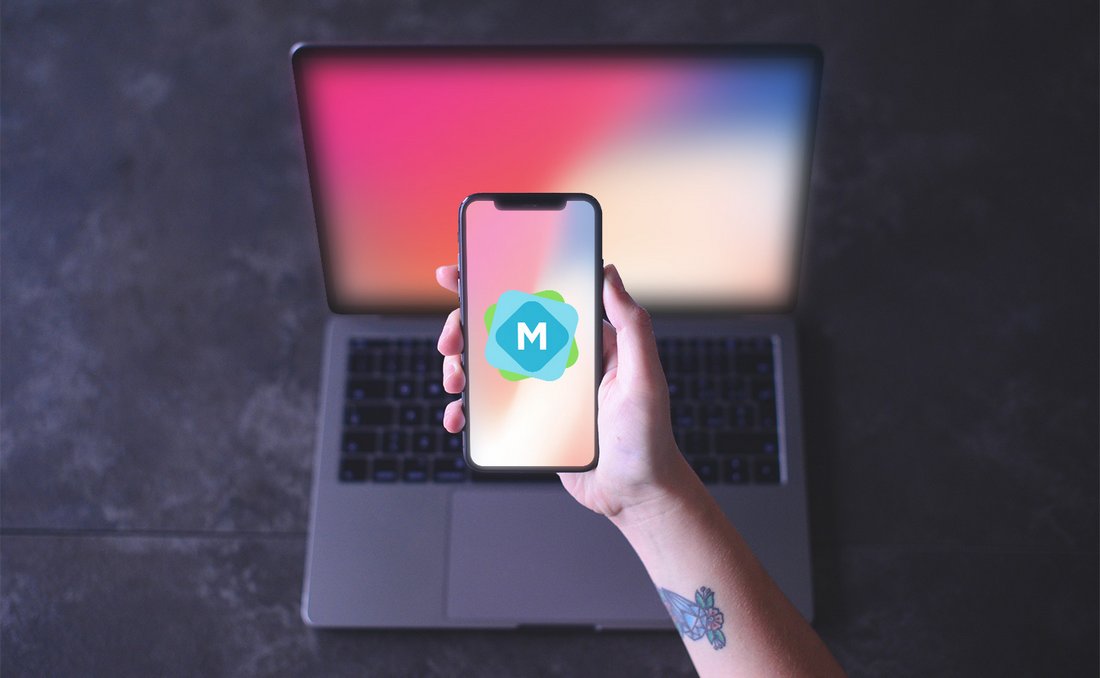 This is a free iPhone X mockup template that shows the device being held by a hand. It also has a MacBook in the background. The best part is you get to show off your designs on both these device mockups. The PSD template can be customized to your preference.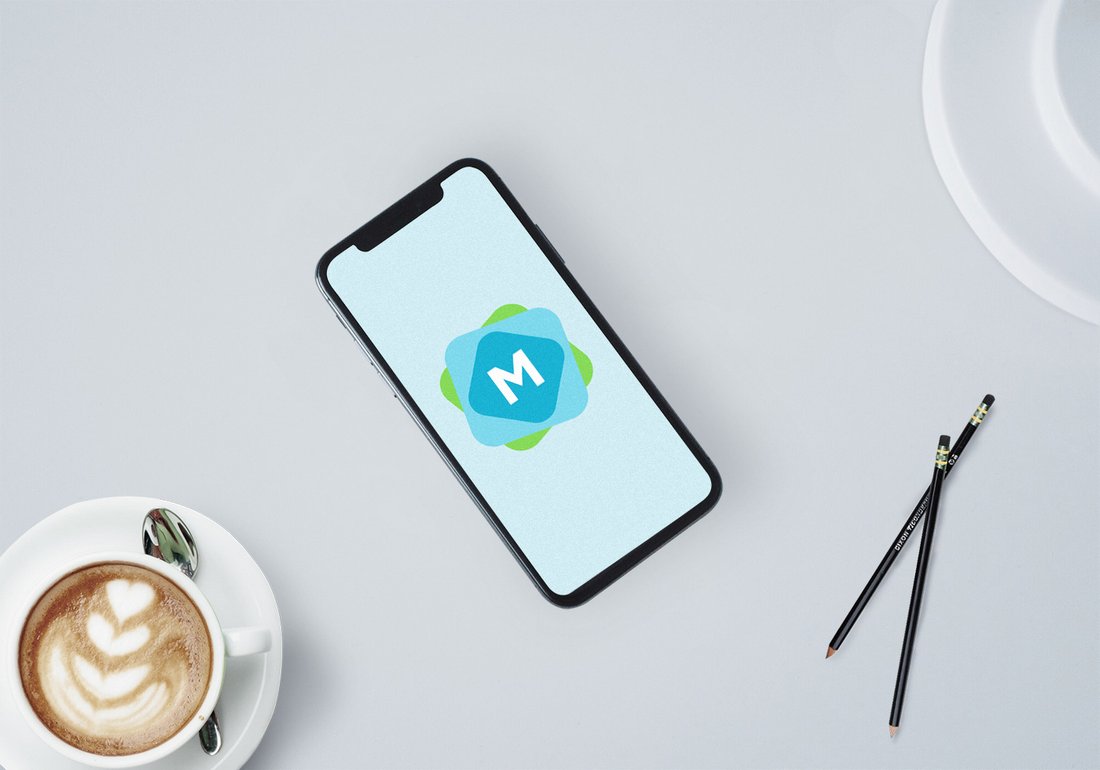 A simple and minimalist iPhone mockup that shows the device in a creative work environment. It has the device next to a cup of coffee and a pair of pencils. The mockup is ideal for presenting creative designs.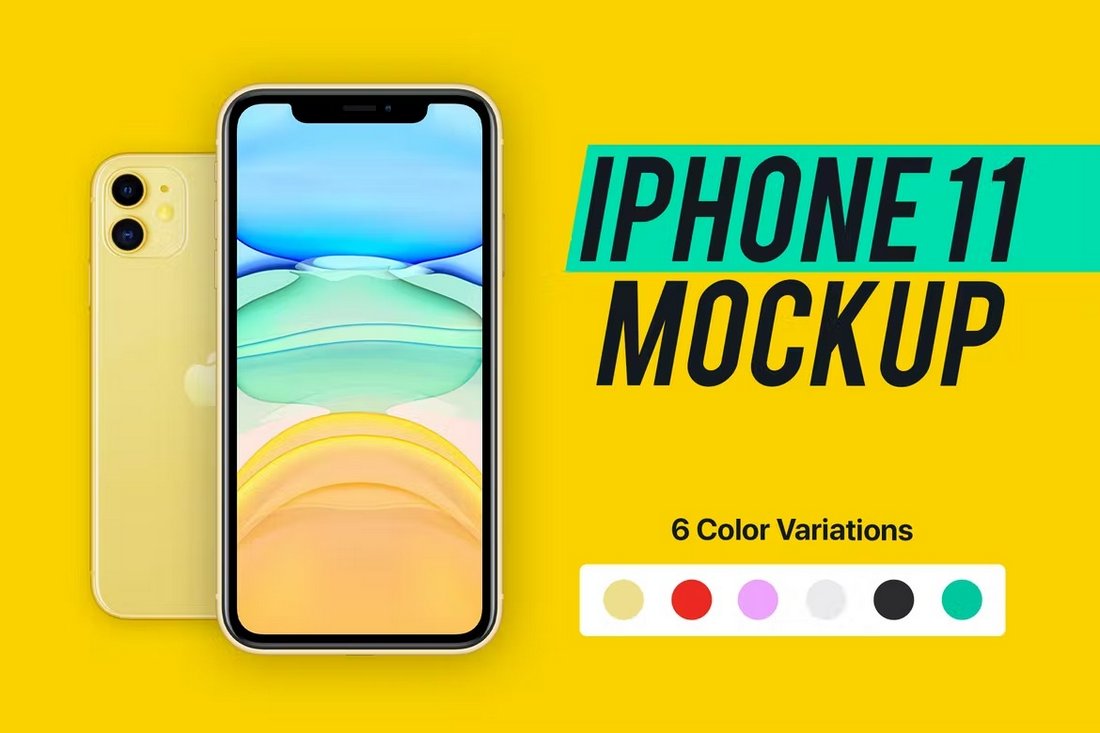 Even though this mockup templates collection features an older version of the iPhone, it's perfect for your creative projects as it includes an iPhone 11 mockup in multiple colors. The mockup is available in 6 different colors with a realistic look and feel. It will look amazing on your portfolios and website presentations.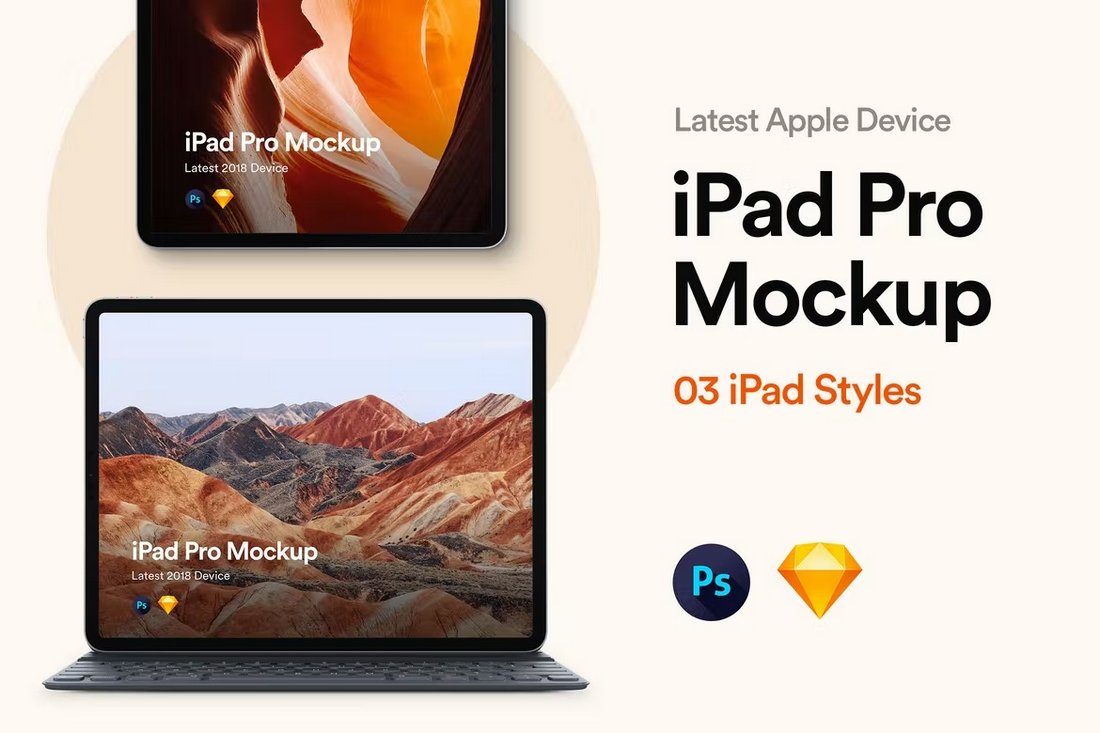 The clean and photo-realistic look of this mockup makes it one of the best iPad Pro mockups on our list. It features 3 stylish mockups showing the iPad in different views, including one with the keyboard. The templates are easily customizable and come in Photoshop, Sketch, and Adobe XD formats.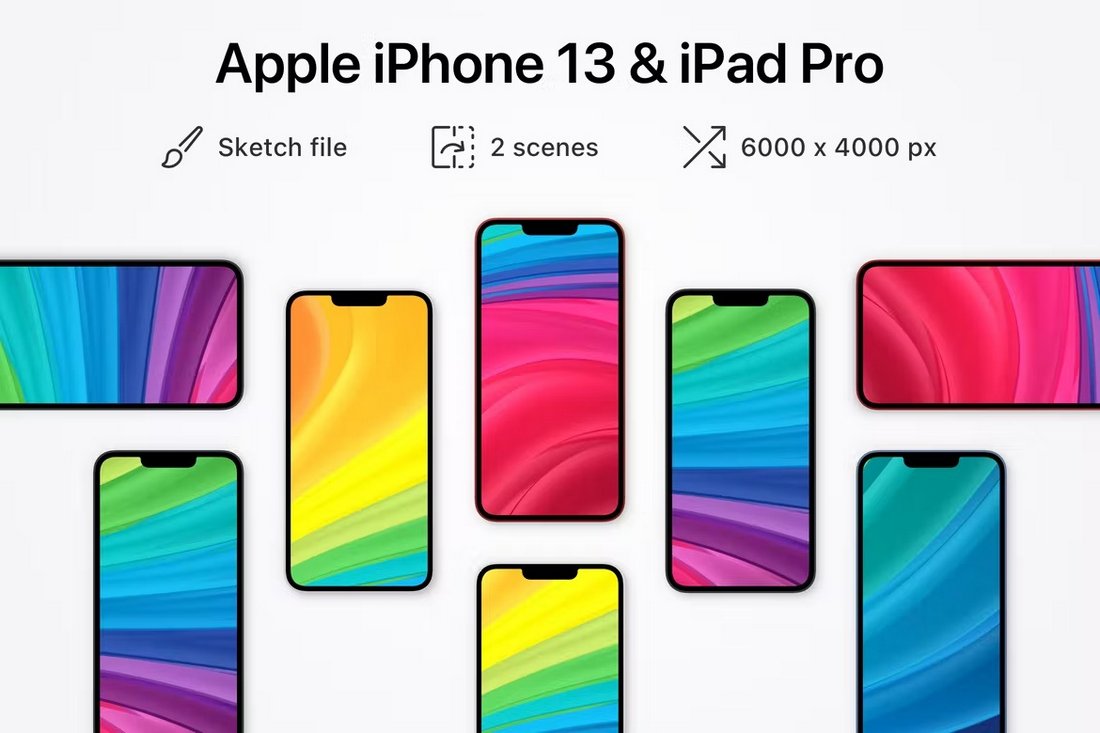 This mockup is perfect for designing mockup scenes for websites and portfolios. It features 2 different scenes featuring multiple iPhone 13 and iPad Pro devices in one place. The mockup is available in Sketch format with a fully editable design.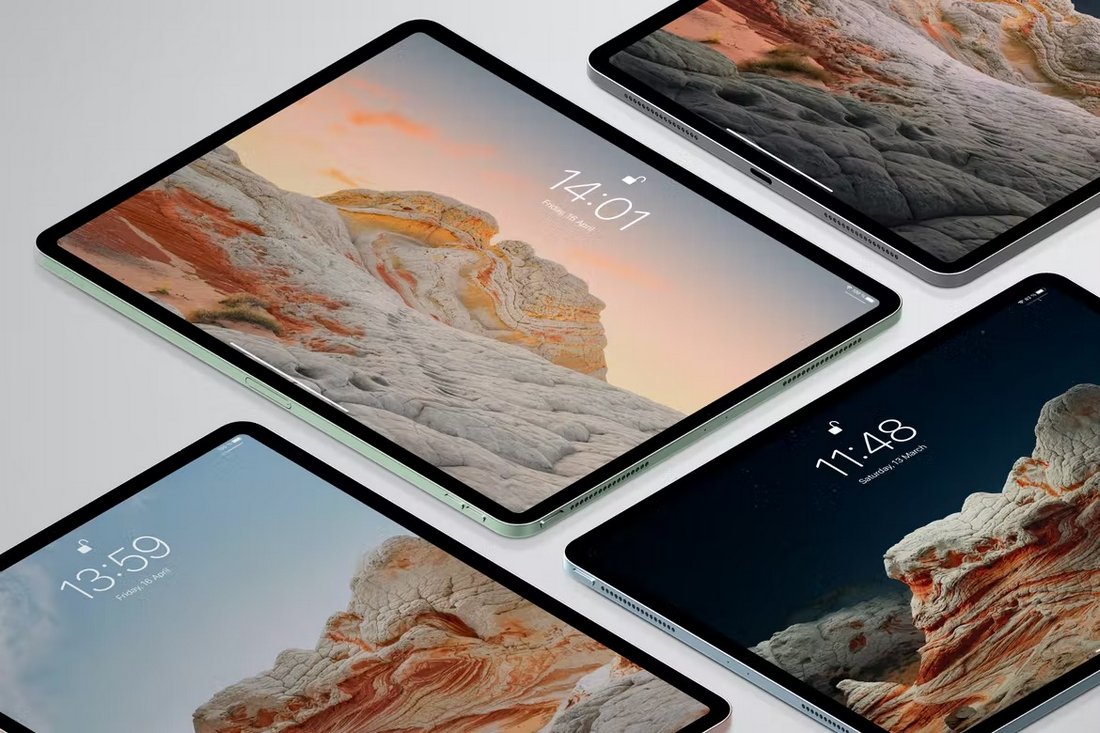 Download this mockup iPad templates pack if you want to showcase your designs in a stylish isometric view. It includes 5 unique mockup scenes featuring a photorealistic iPad at an isometric angle. The template has editable shadows and movable objects as well.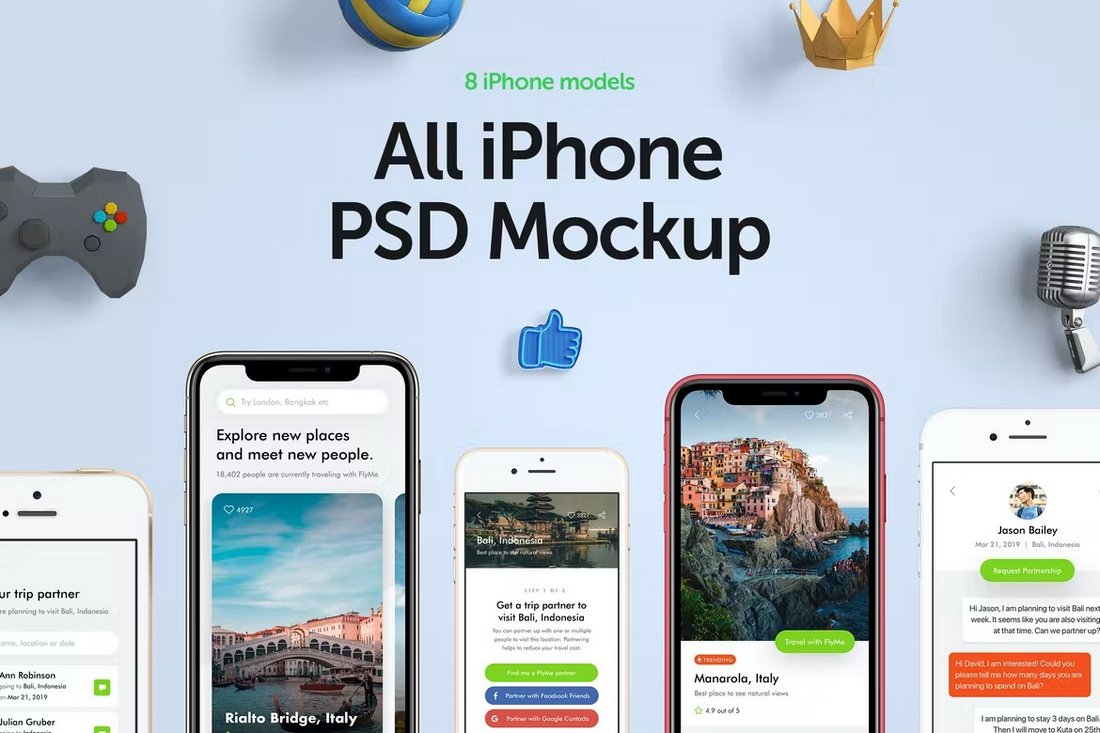 This is a must-have mockups pack for UX designers and app UI designers. This pack features 8 different iPhone devices ranging from iPhone 5C to iPhone XR and iPhone XS. It's perfect for presenting your app screens in both older and newer versions of the Apple iPhone.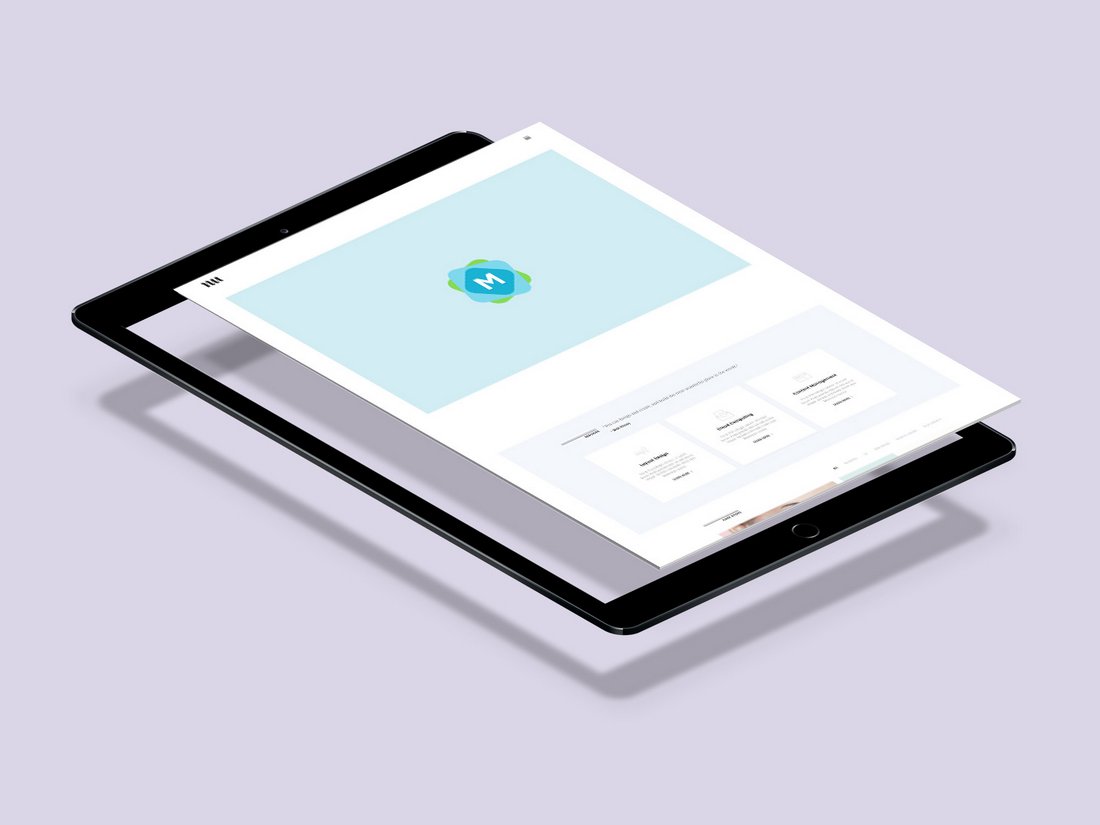 A creative iPad Pro mockup that features a floating screen for showing off your designs in style. The template comes with fully editable backgrounds and smart objects for easily placing your design on the mockup. It's free to download as well.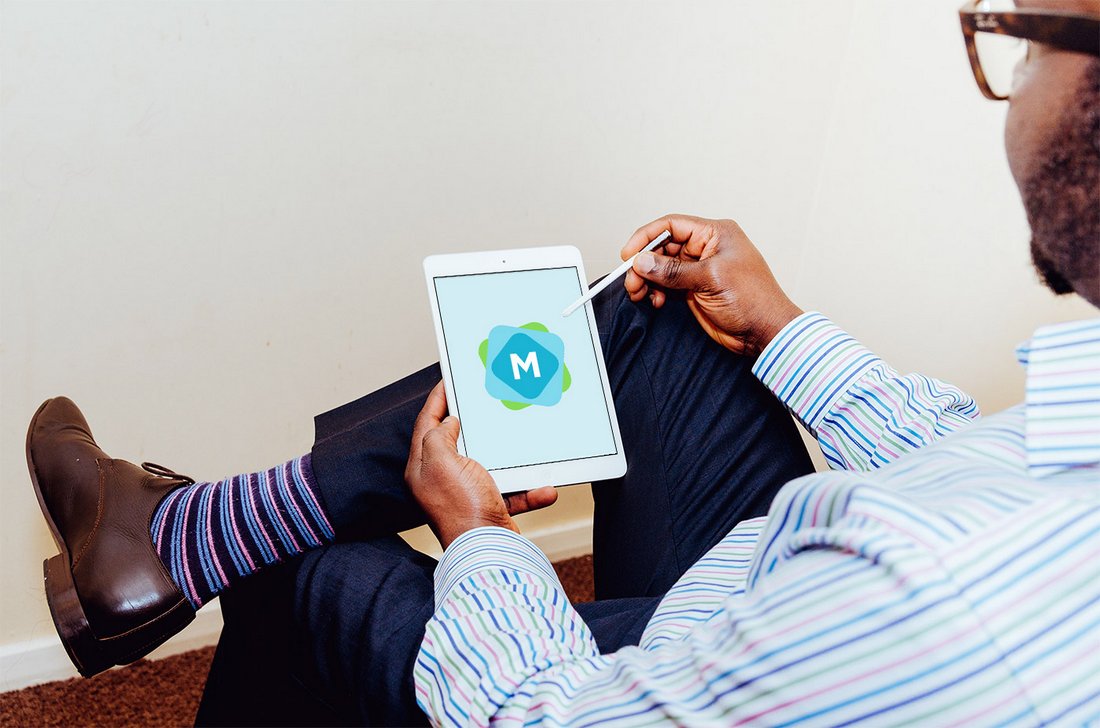 This free mockup is great for promoting your business-themed app designs, websites, and products. The template comes in a high-resolution PSD file with smart object layers.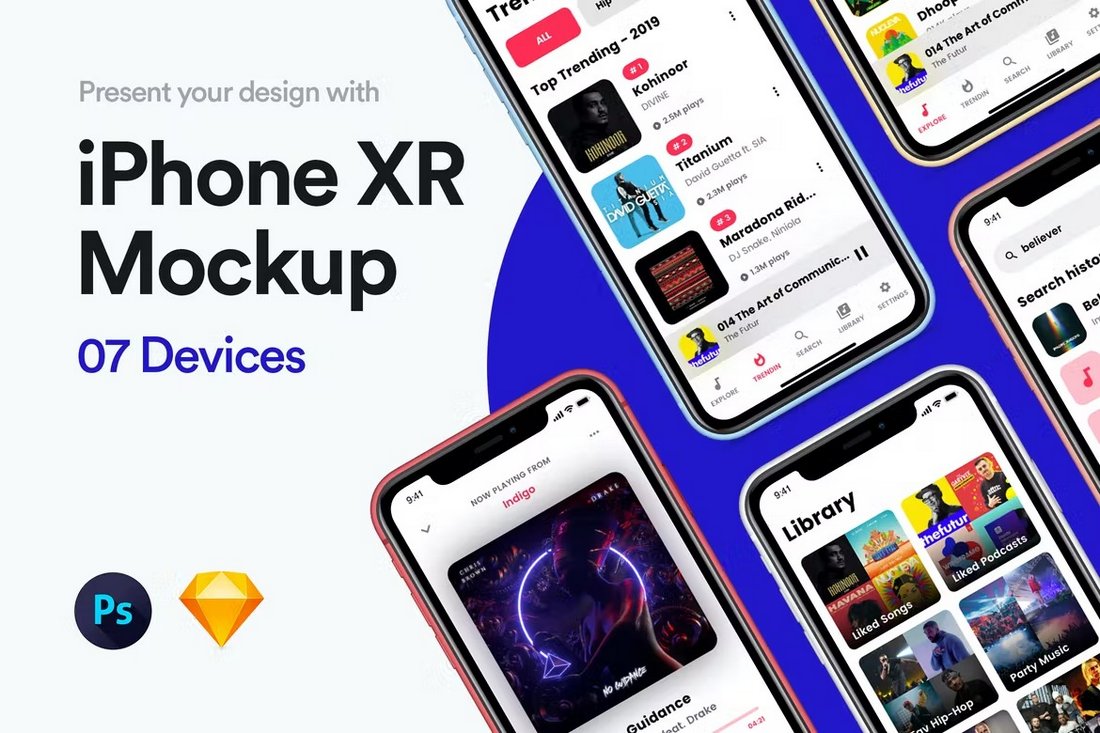 This mockups collection features some amazing iPhone mockups you can use on various occasions. You can use them to present designs to clients, show off designs on portfolios, and promote products on social media. There are 7 unique templates in this pack in 7 different colors.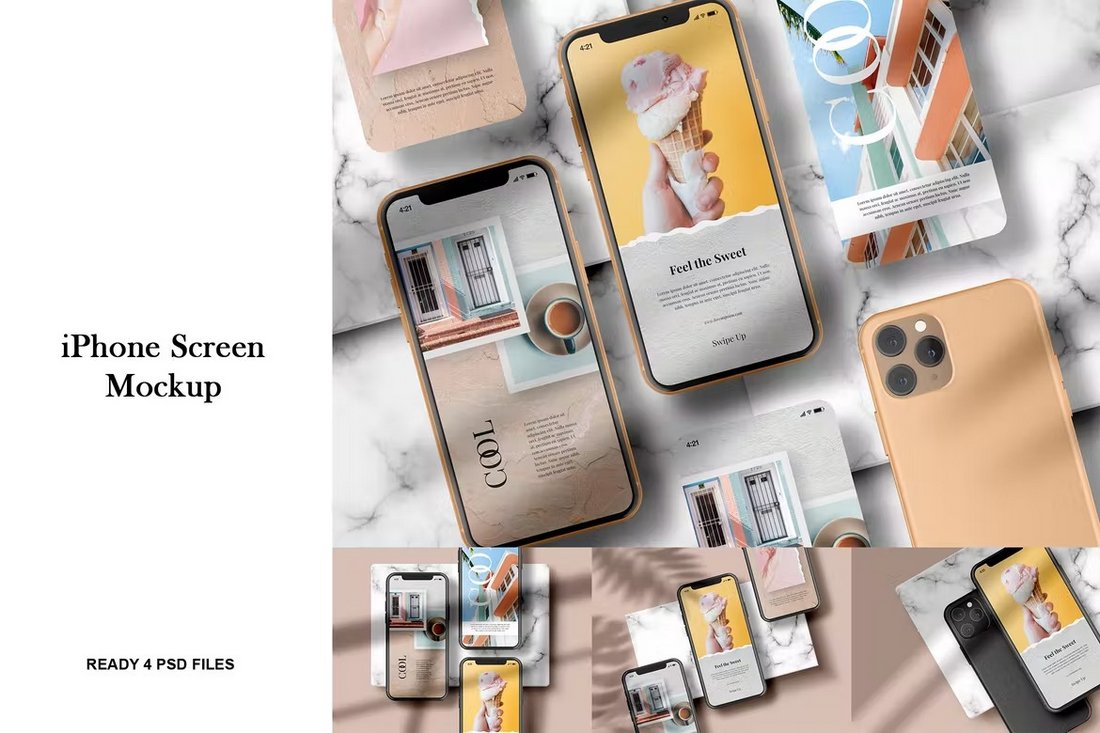 If you plan on promoting a design, artwork, or product on Instagram, be sure to use this collection of iPhone mockups. It features a set of elegant iPhone screen mockups with stylish arrangements and views. There are 4 different mockups in this collection with fully editable backgrounds and colors.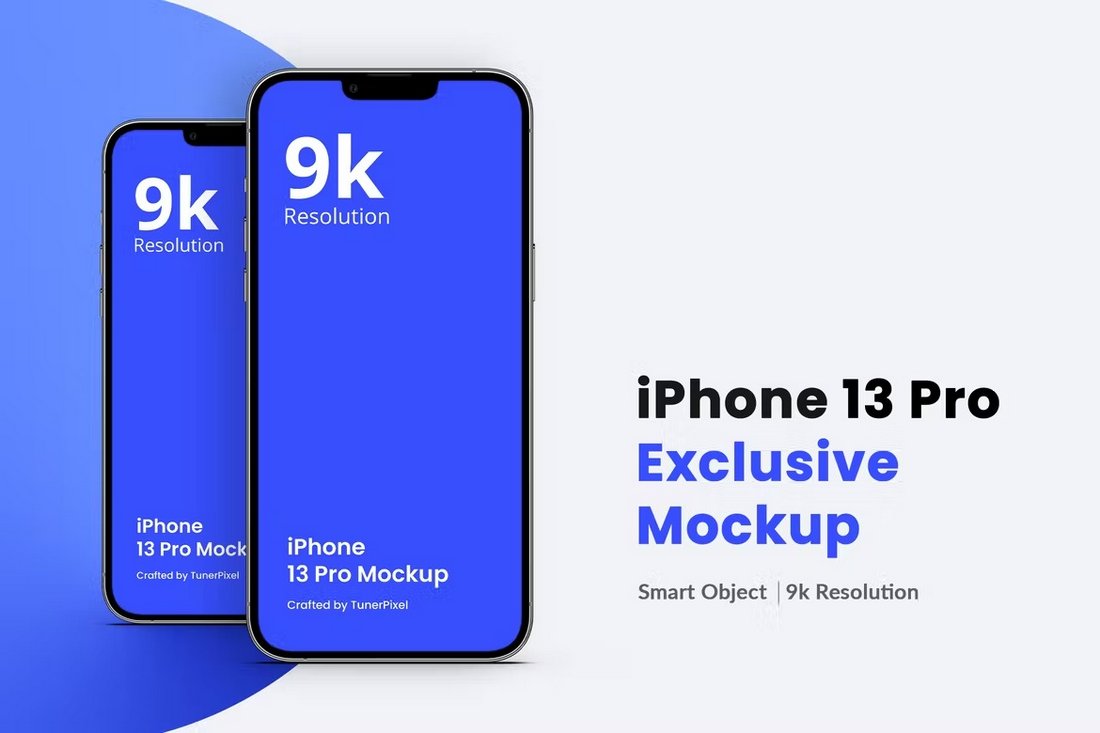 This iPhone mockup comes in super-high-resolution and it's most suitable for creating designs for large-scale prints, like billboards and big posters. The mockup is available in 9K resolution and it features a realistic iPhone 13 Pro device with separate shadows, editable layers, and smart objects.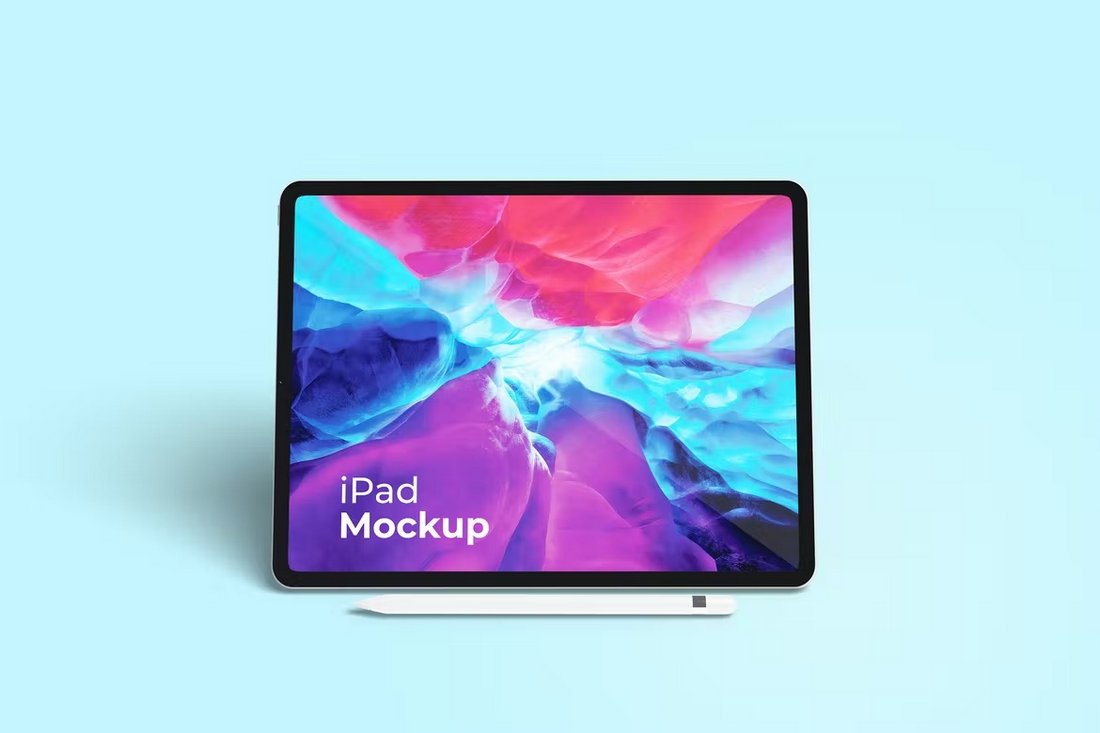 Looking for a stylish mockup to show off your creative UX and UI designs? Look no further. This mockup is simply perfect for presenting all kinds of designs like a pro. The template comes with separate objects and shadow layers. And you can easily change the background as well.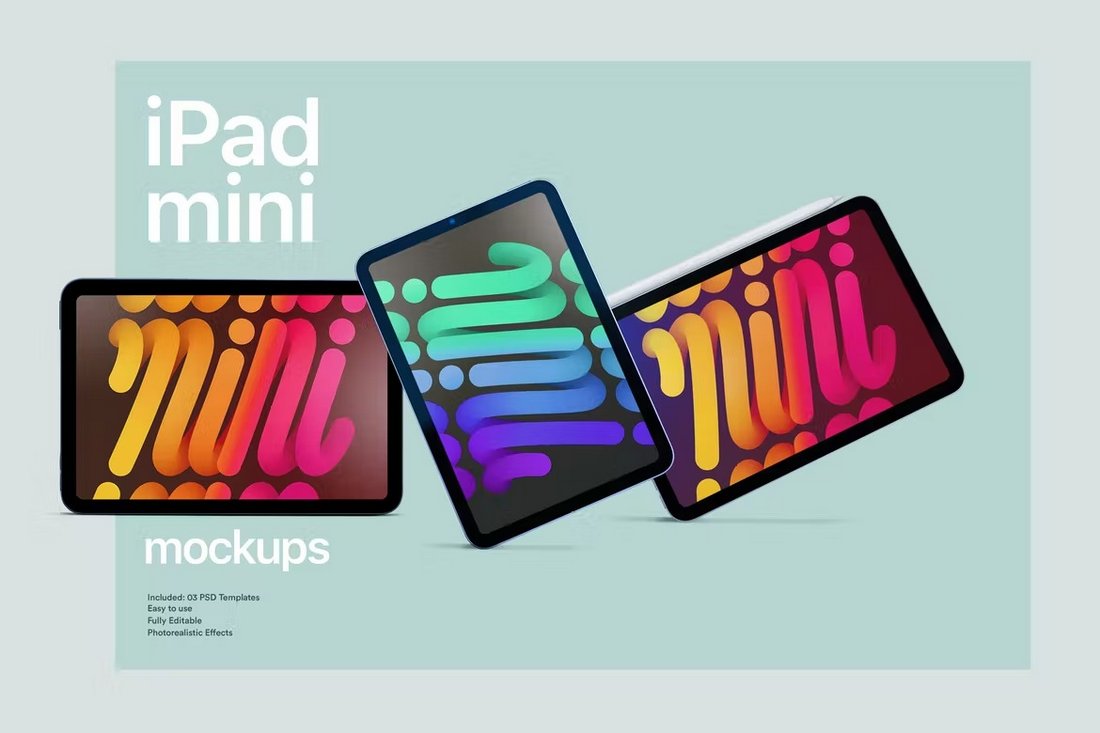 iPad Mini is a favorite among many Apple fans. The cute and stylish look of this device is what captured everyone's attention. With this mockup kit, you can showcase your designs using the same device. It includes 3 mockup templates with smart objects and a fully customizable layout.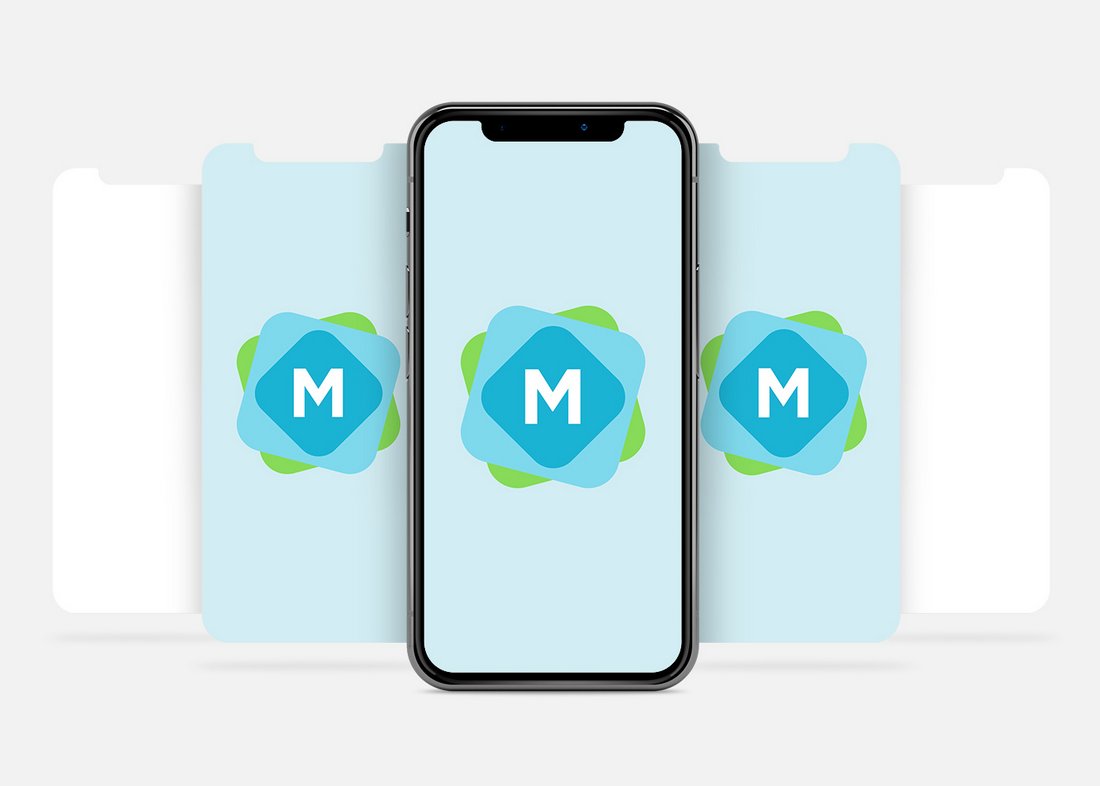 With this free mockup, you can show multiple app screens and designs in one place. It features an iPhone X device with multiple stacked screen layouts. The template is quite easy to edit as it comes with smart objects.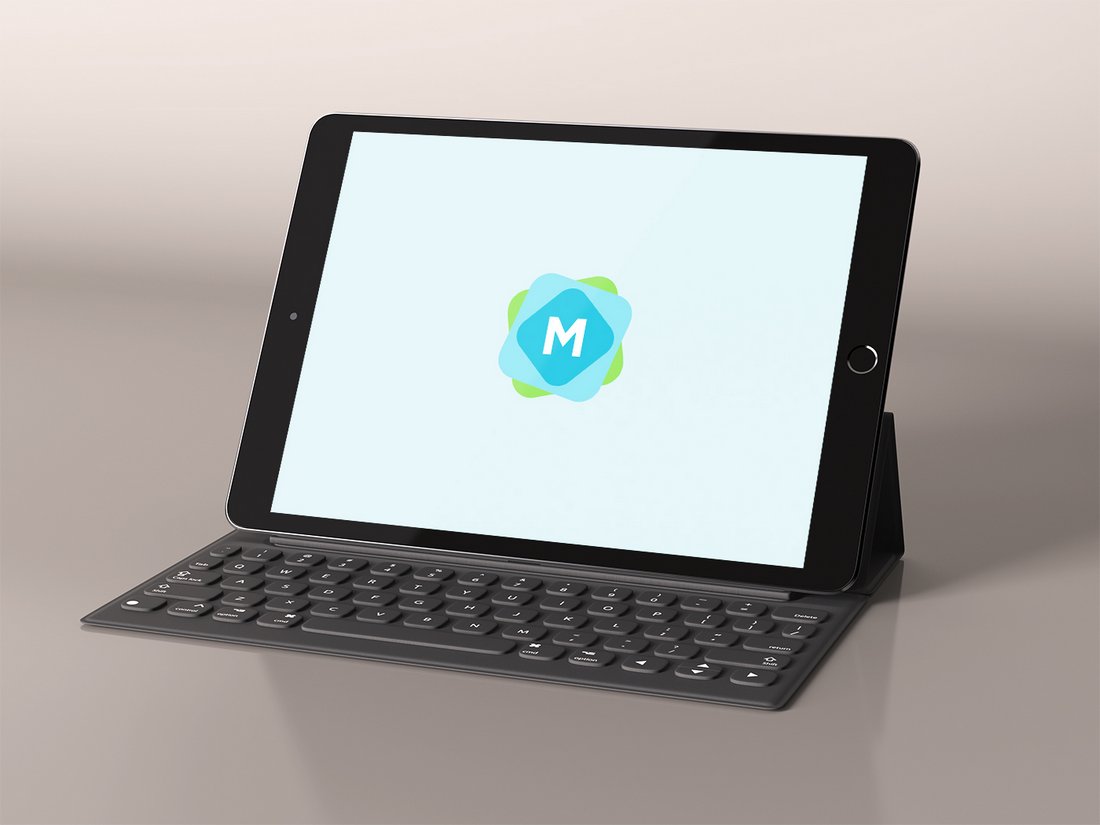 You can use this mockup to present creative products and designs using a professional mockup scene. It features a black iPad Pro device with a keyboard. It's especially great for promoting artworks as well.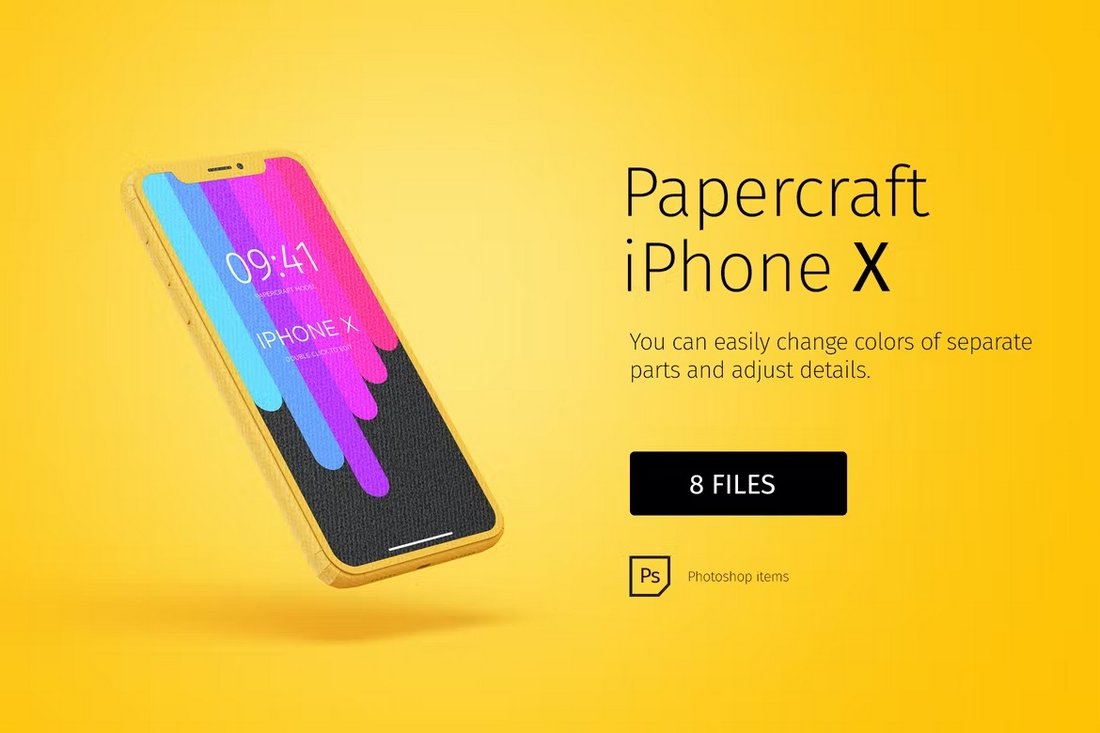 This mockup is made for fans of papercraft-style mockups. It features an iPhone made in papercraft design and it includes a fully customizable layout. You can change its colors and objects however you like. The template is available as a PSD file.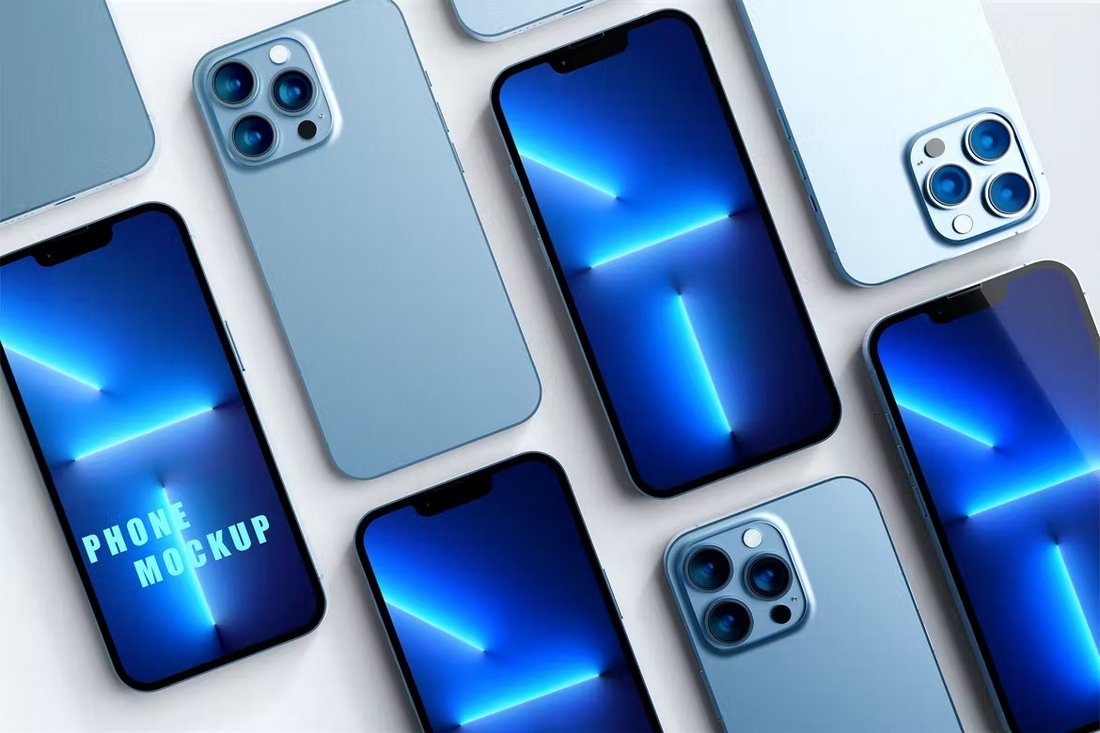 A collection of iPhone 13 Pro device mockups. This bundle comes with 3 different mockups you can use to showcase products, designs, and artworks in a professional way. The templates feature editable backgrounds, smart objects, and organized layers.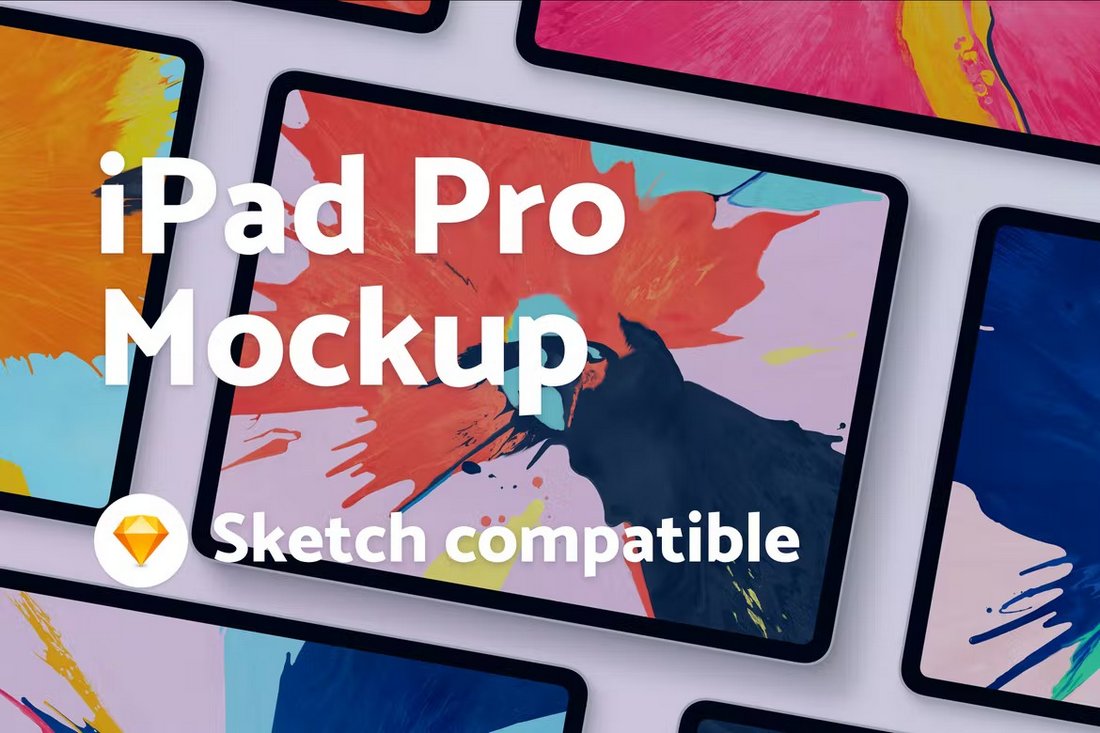 Another great iPad mockup template that's ideal for showing off your designs in a portfolio or on a website. It includes a beautifully arranged mockup scene featuring the iPad Pro. The template is available in Sketch file format and it can be easily customized to your preference.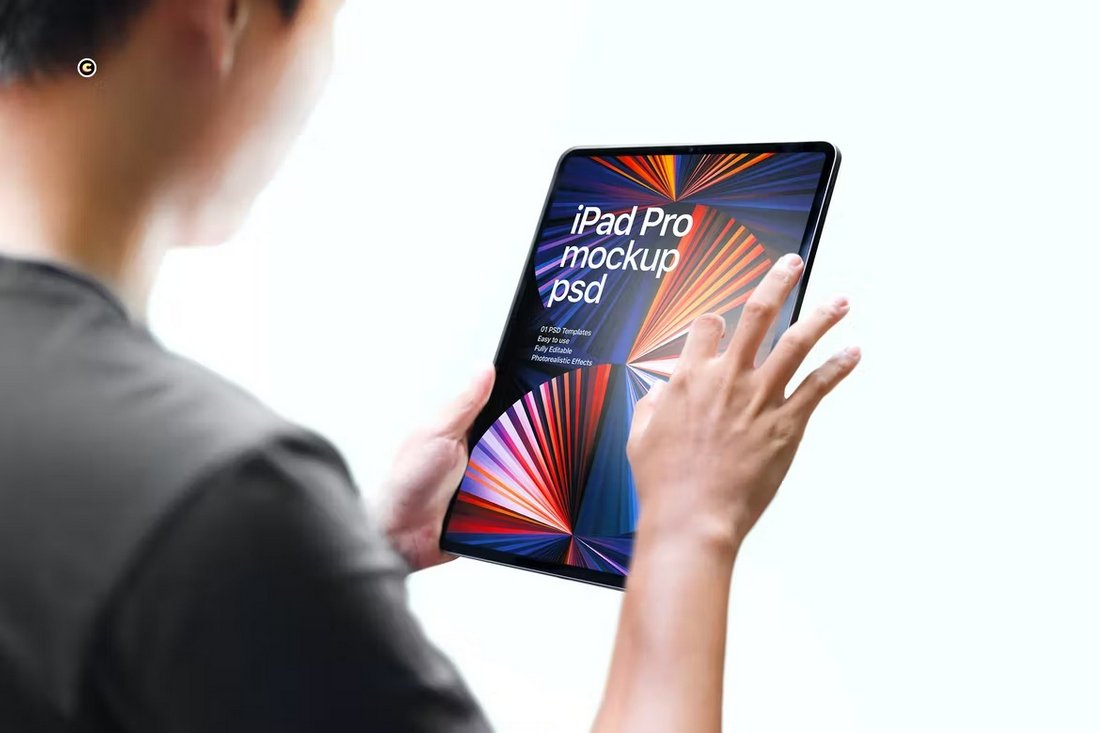 You can make your designs appear more realistic with this iPad Pro mockup as it shows the device being held by a man. It even shows the man performing actions on the device so it's great for showing app screen designs and website designs as well. The template comes in PSD format.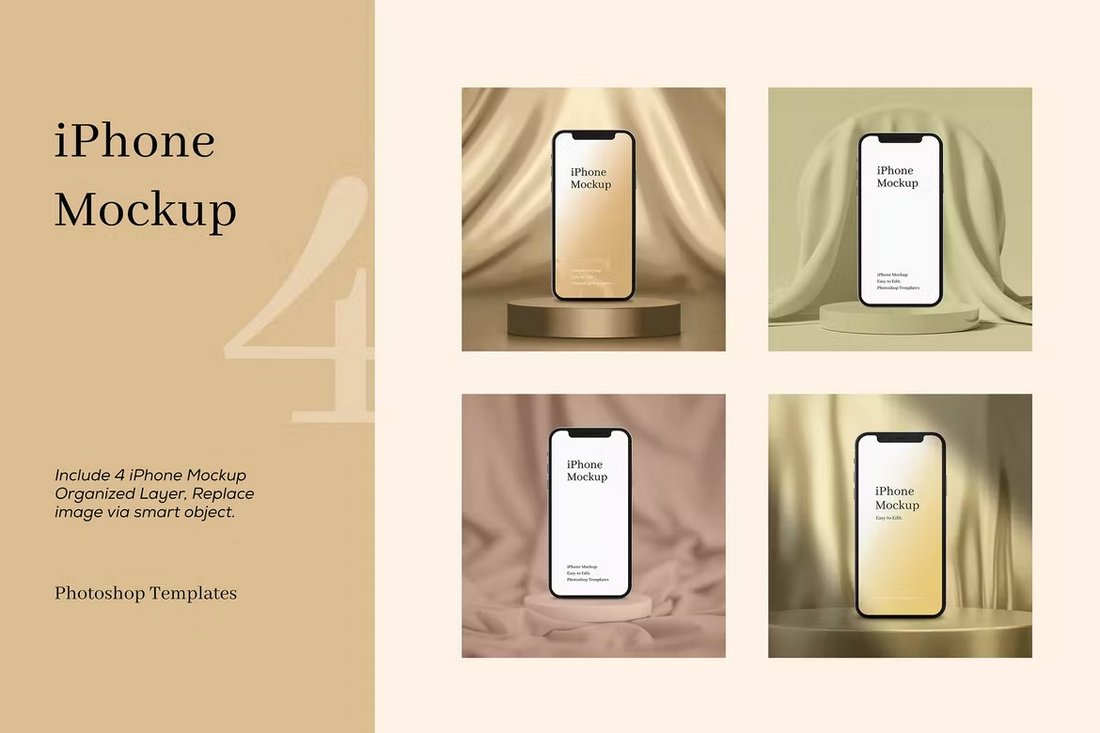 This is the perfect iPhone mockup template for promoting luxury and high-end products, designs, and brands. There are 4 stylish mockups in this pack featuring different colors and backgrounds. They will add an extra elegant look to your designs for sure.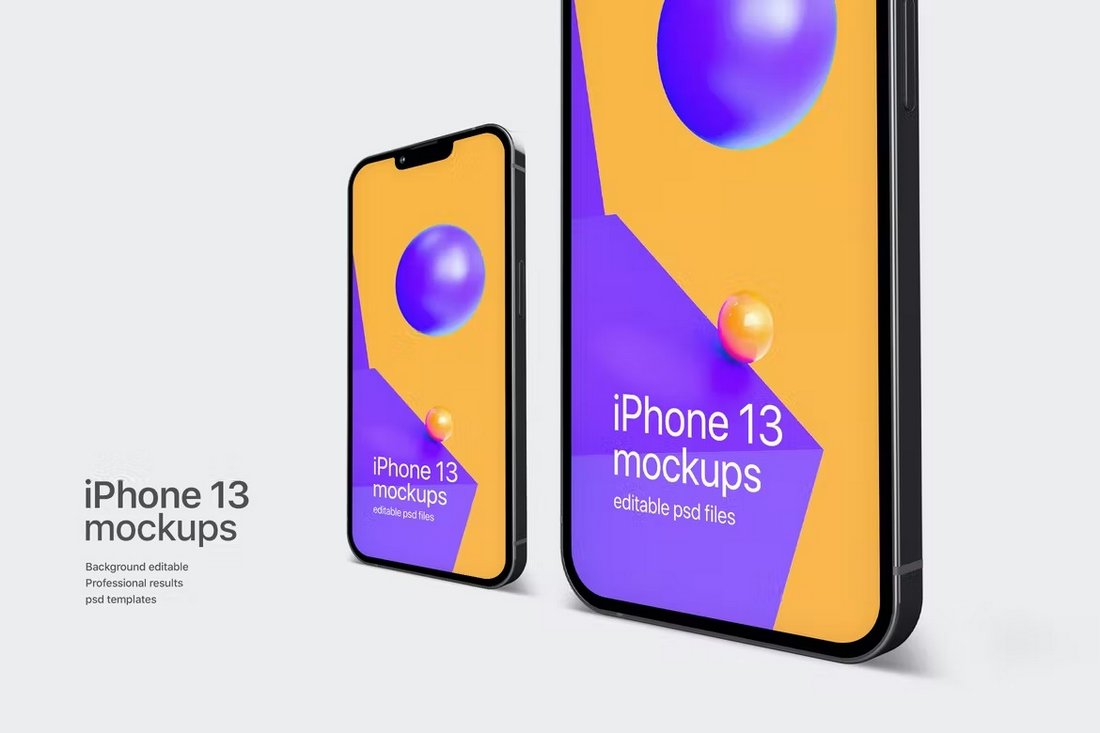 A collection of iPhone 13 mockups featuring high-resolution designs. These mockups are great for promoting designs in close-up views. There are 2 mockups in this pack with editable backgrounds.