25+ Best Cosmetic Product Mockup Templates
Whether you're working on a packaging design for a brand new cosmetic product or designing marketing material to promote a cosmetic brand, using stunning mockups is the key to attracting attention.
With the right background scene and the mockup design, you can make cosmetic products appear more glamorous to mesmerize potential customers. And we have the perfect cosmetic mockups to achieve that goal.
In this collection, you'll find all kinds of cosmetic mockup templates for various types of beauty and cosmetic packaging designs. These ready-made mockups are ideal for presenting designs to clients as well as for promoting your products on online stores and social media.
Have a look and start downloading. We've included a few free mockups as well.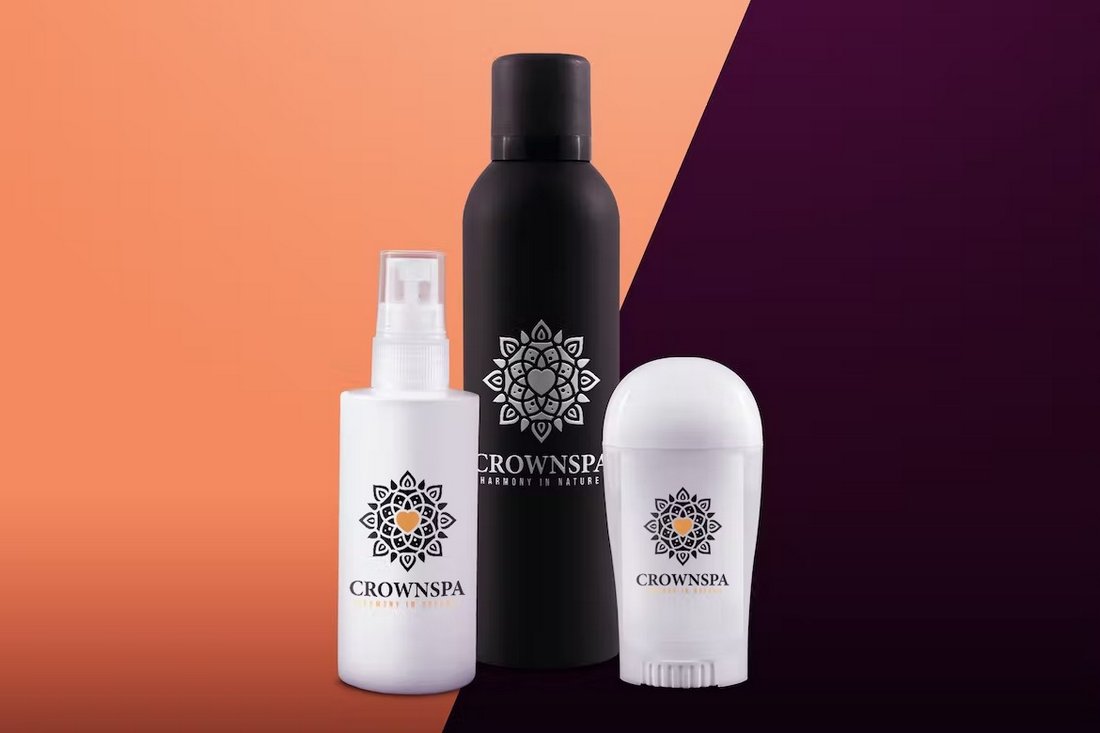 The elegant and luxury-style design of these cosmetic bottles makes this a great choice for promoting high-end cosmetic and beauty brands. It includes 3 different types of bottle designs with smart objects for easily placing your own packaging designs into the mockup.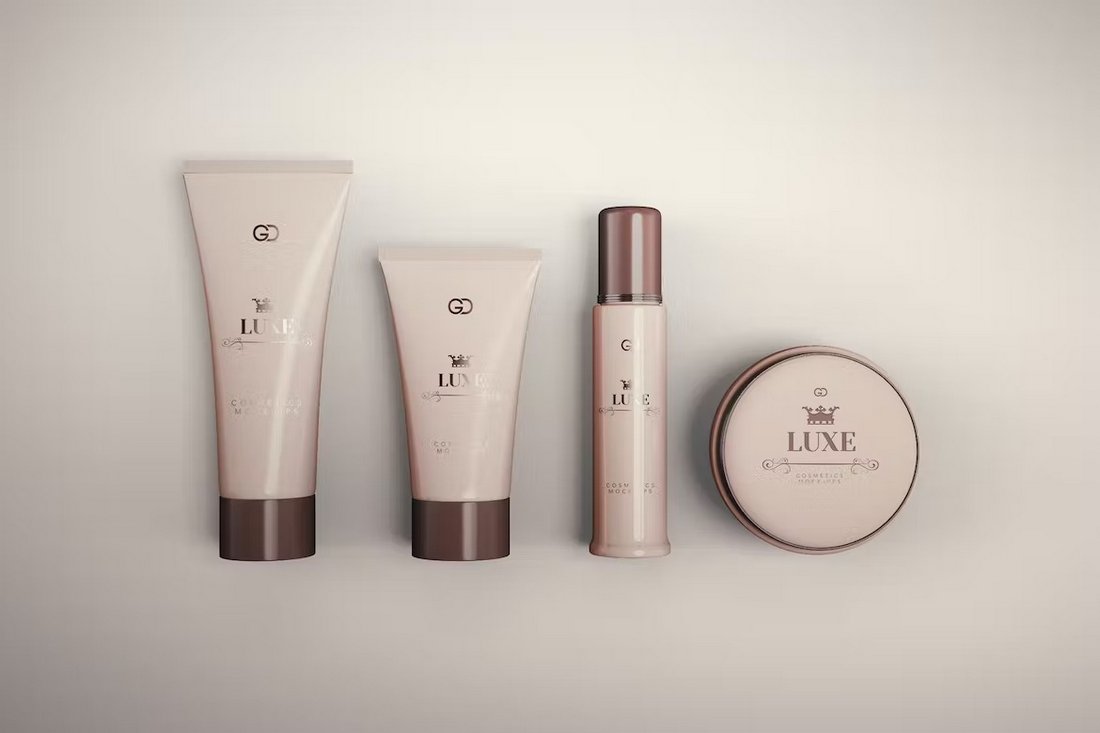 This cosmetics mockup template allows you to showcase an entire product lineup all at once. It includes 4 different types of cosmetic bottles and jar mockups from various angles. There are 8 different mockup scenes in this bundle. You can fully customize each mockup to even change the colors of the bottles.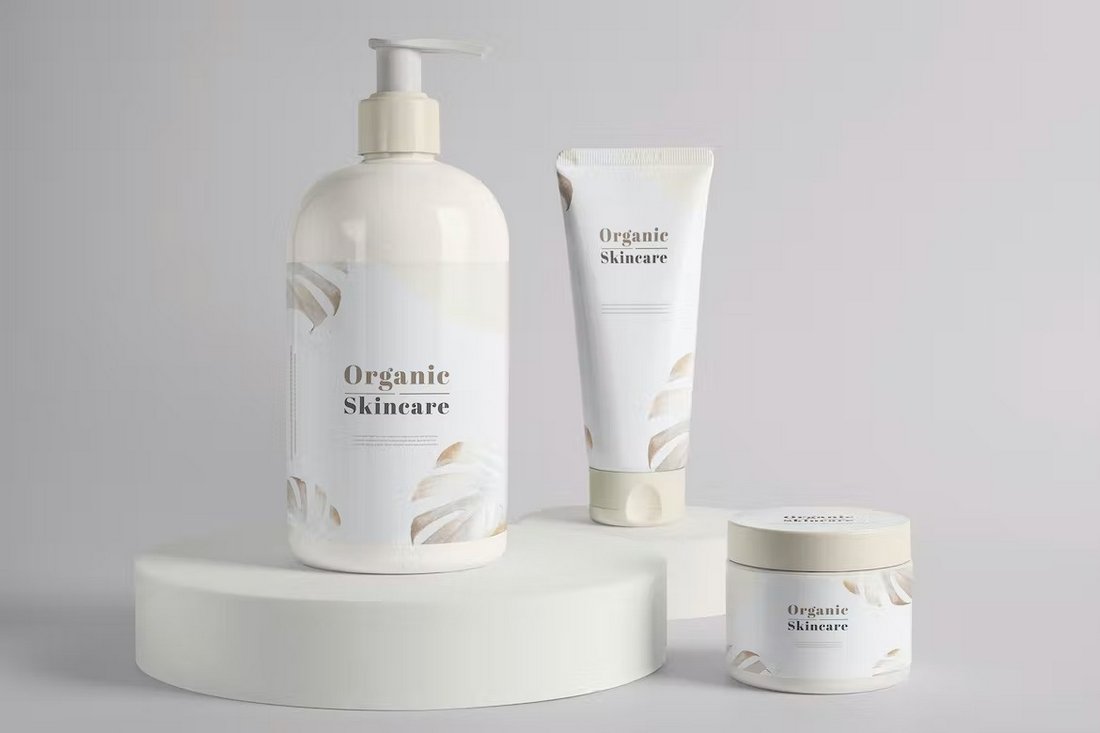 Another beautiful and stylish cosmetic mockup kit featuring 3 different types of product mockups. These mockups have a very aesthetic look and feel that will make your packaging designs look much more appealing to all kinds of audiences. It's easily customizable and includes the backgrounds too.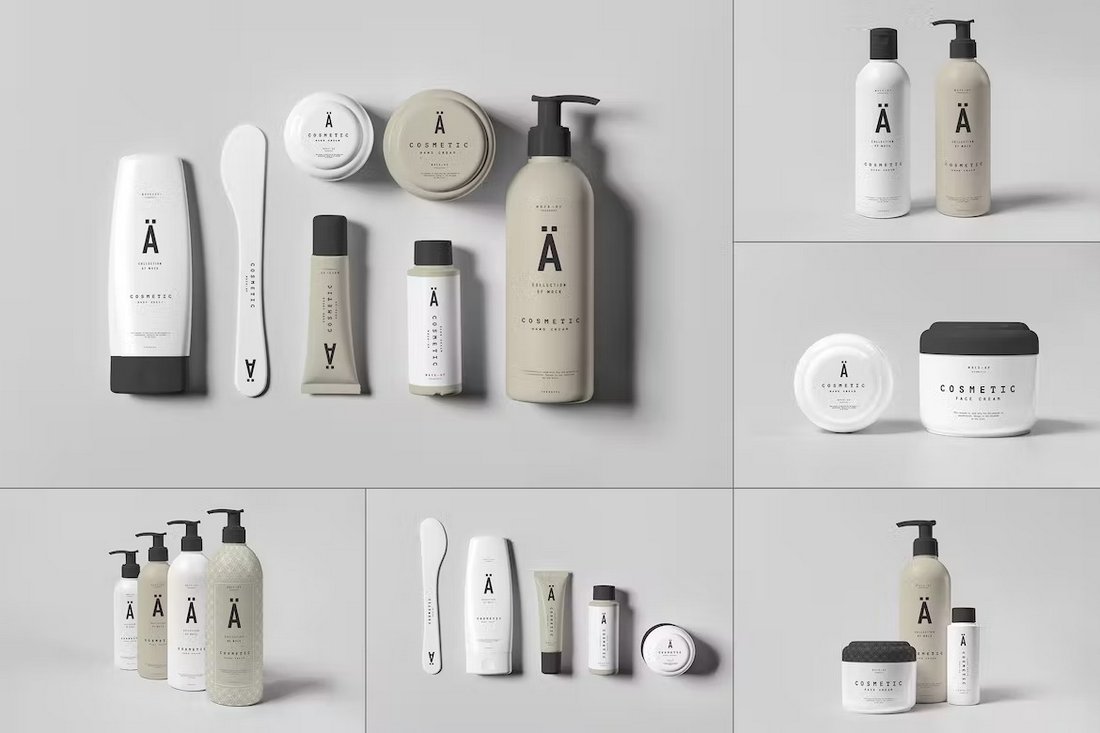 This is a complete mockup kit that features different types of cosmetic bottle, jar, and tube mockups. A total of 7 different mockups are included in this bundle and each mockup has realistic-looking designs. This mockup kit is perfect for a modern cosmetic brand for showcasing all its products in one place.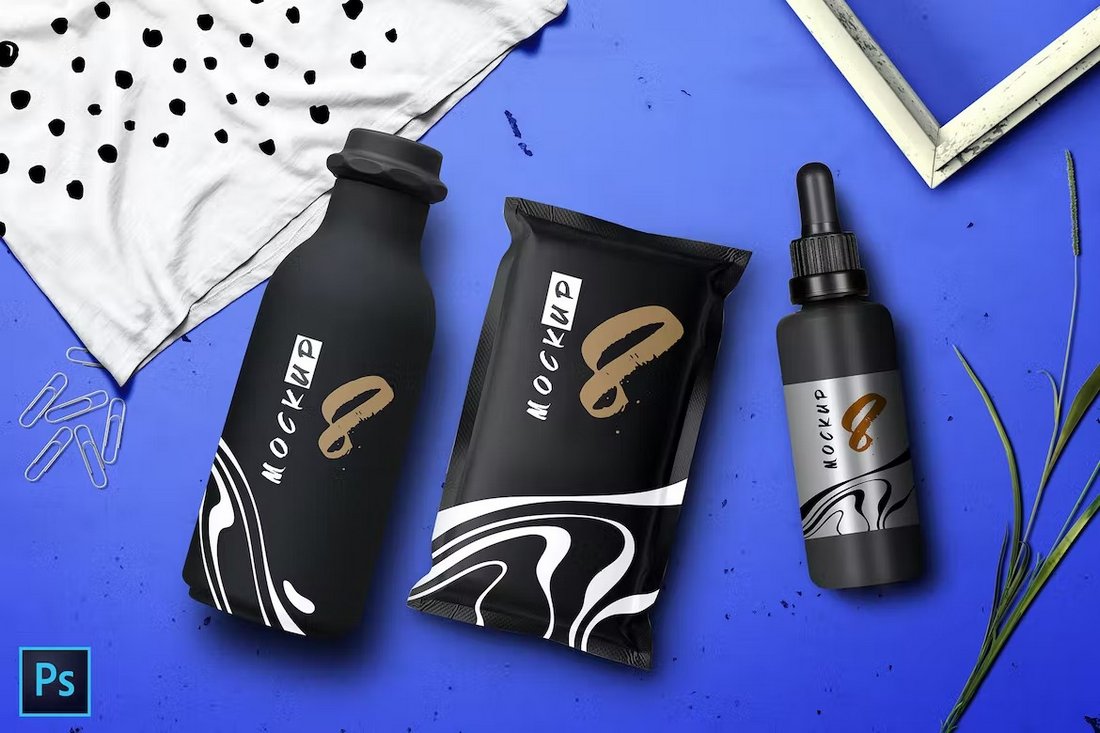 If you're working on a branding design or packaging design for a men's grooming or cosmetic product, this mockup kit is a must-have for you. This mockup includes 3 different product mockups with a bold and masculine design. You can use Photoshop to easily customize the mockup to your preference.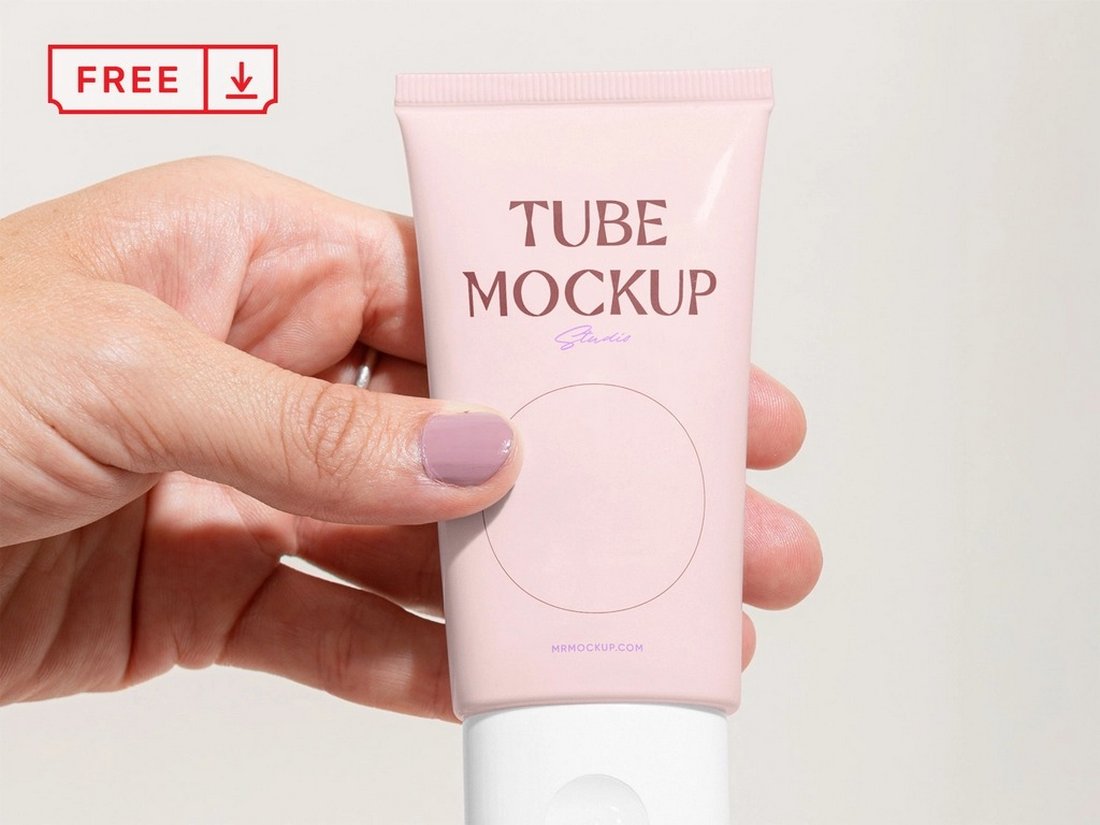 This free cosmetic tube mockup is quite useful for presenting design projects as it features a real human hand holding the tube. This adds a more realistic look to the overall presentation.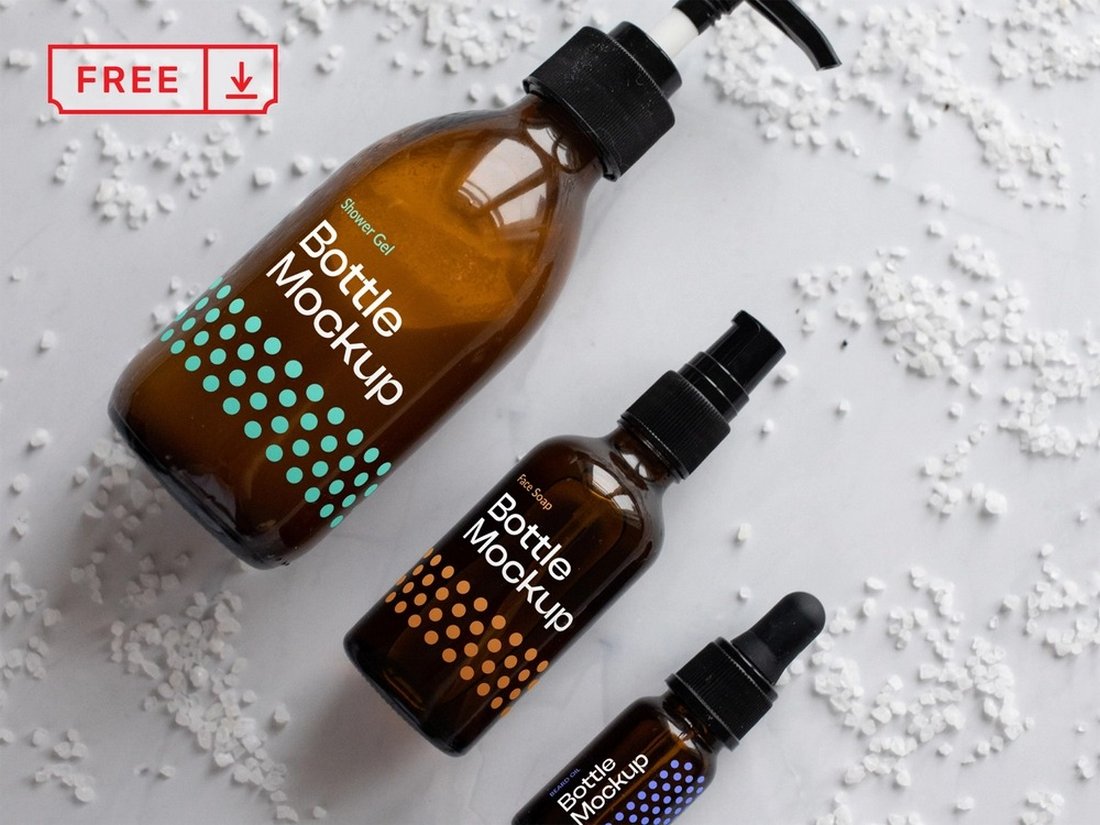 This is a set of 3 cosmetic product mockups that features a cosmetic dispenser bottle, spray, and dropper. It has a classic look for presenting modern brands. And it's free to download.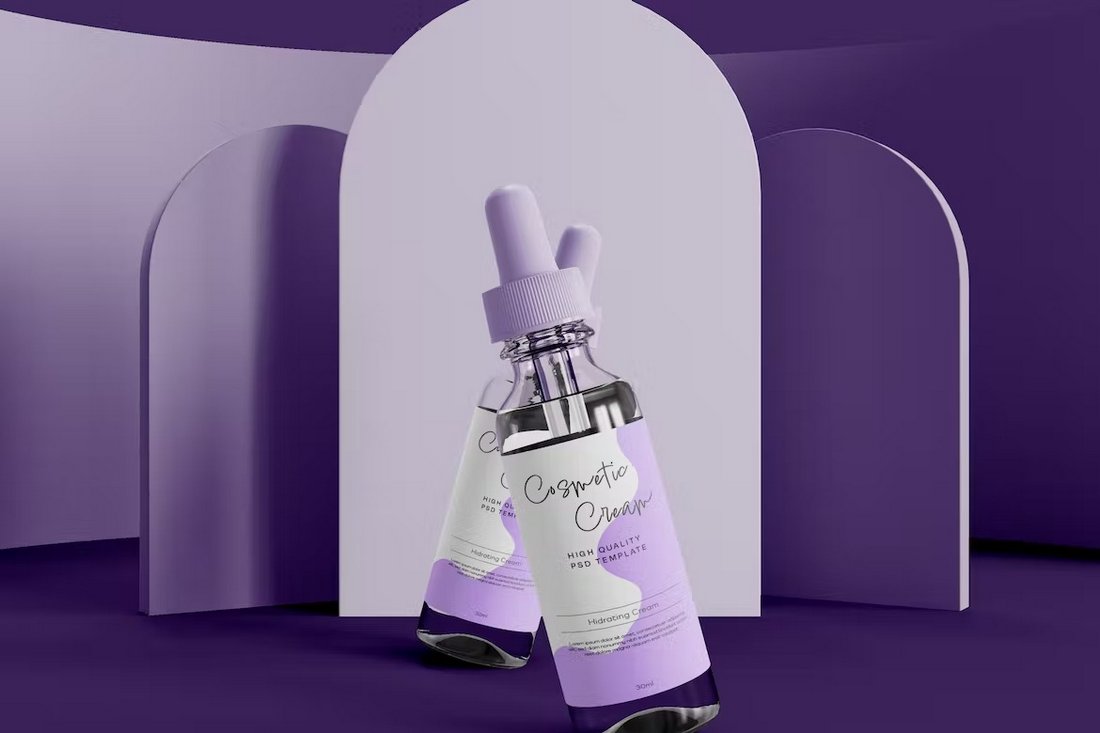 A simple and beautiful mockup template for essential oils and other types of dropper products. It features a highly customizable mockup scene with an editable background where you can change colors to create unique vibes. The product mockup itself also has smart objects for placing your branding designs.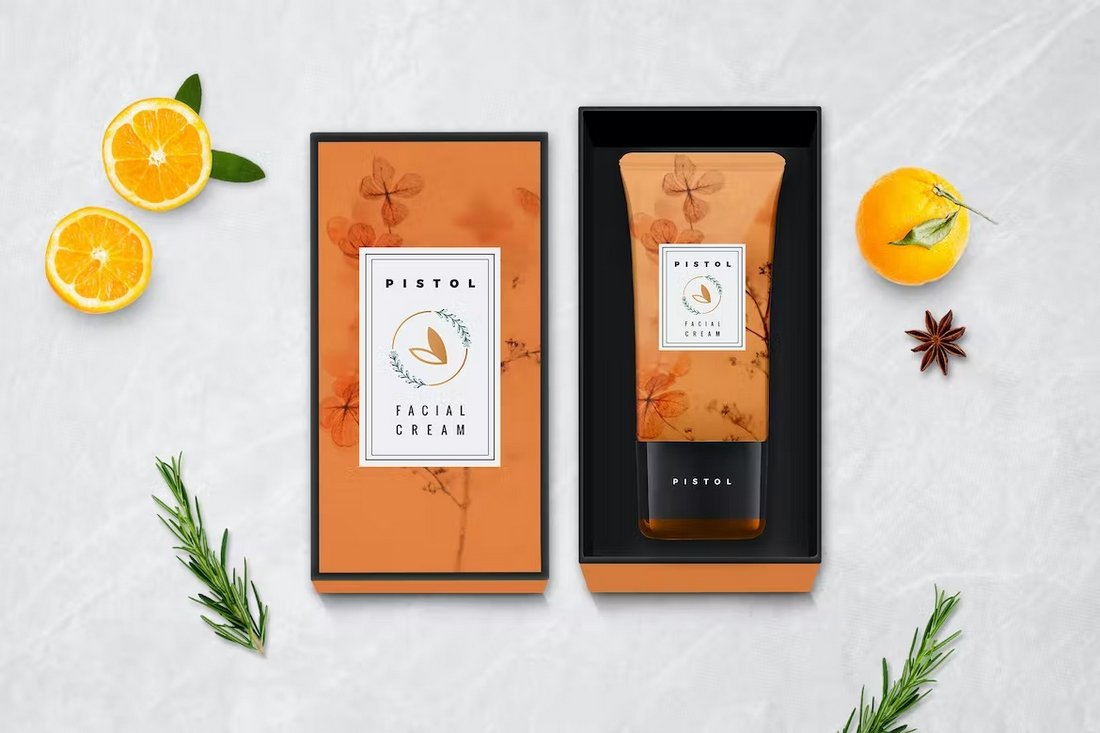 This is a two-in-one type of mockup scene that includes mockups for both the product and packaging box. The template includes organized layers and smart objects. You can customize it to change colors, text, and labels to match your own branding.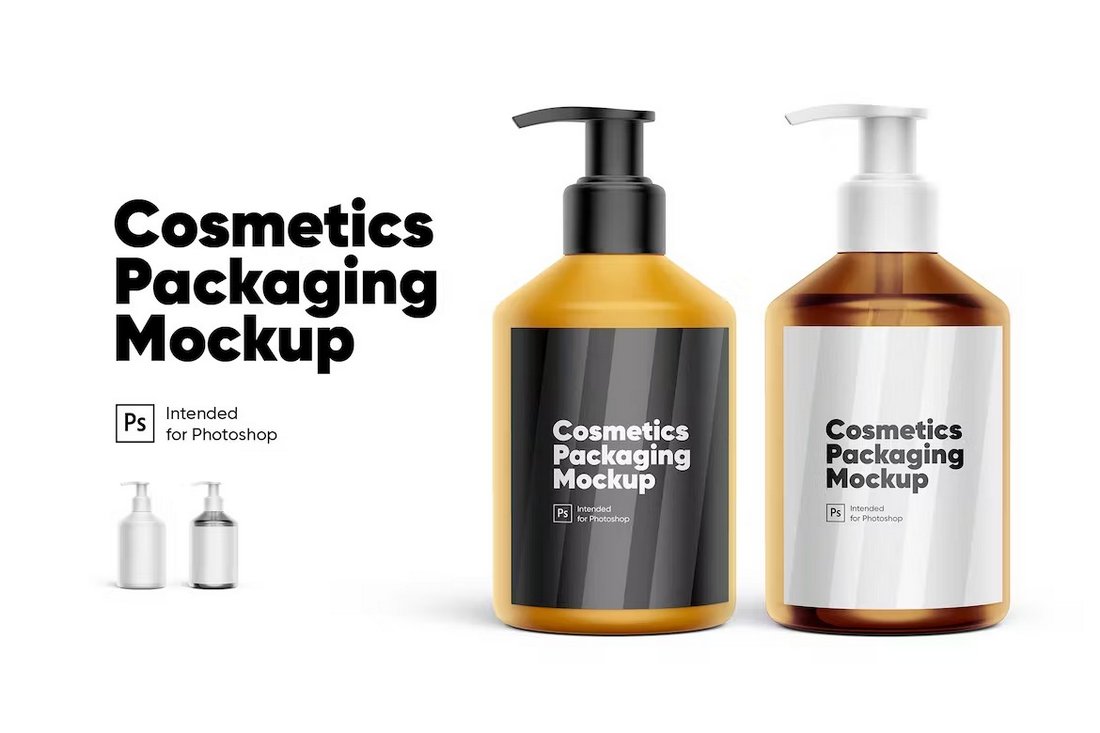 You can use this packaging mockup for cosmetic products such as hand lotions, creams, shampoos, and various other products. The bottle features a unique design and it comes in a transparent look as well. It has smart objects for easy editing.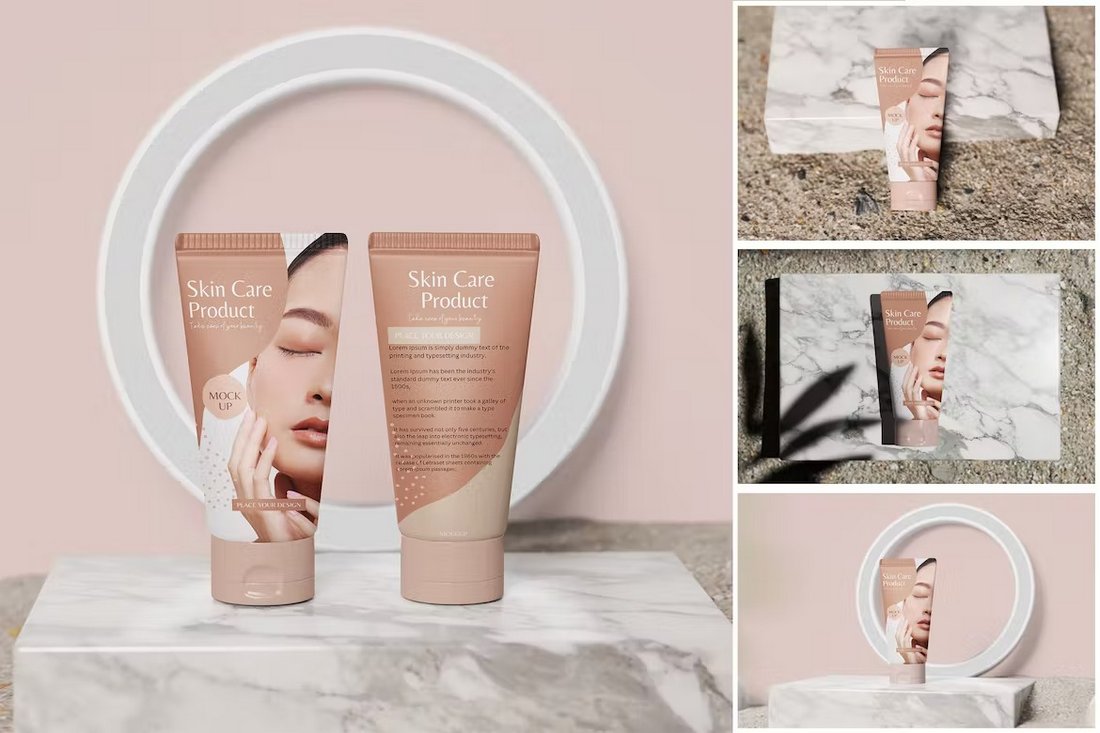 A collection of 4 unique mockup scenes that are made for showcasing cosmetic creams and lotions. The tube packaging design has a realistic-looking feel. And each mockup has changeable colors and smart objects.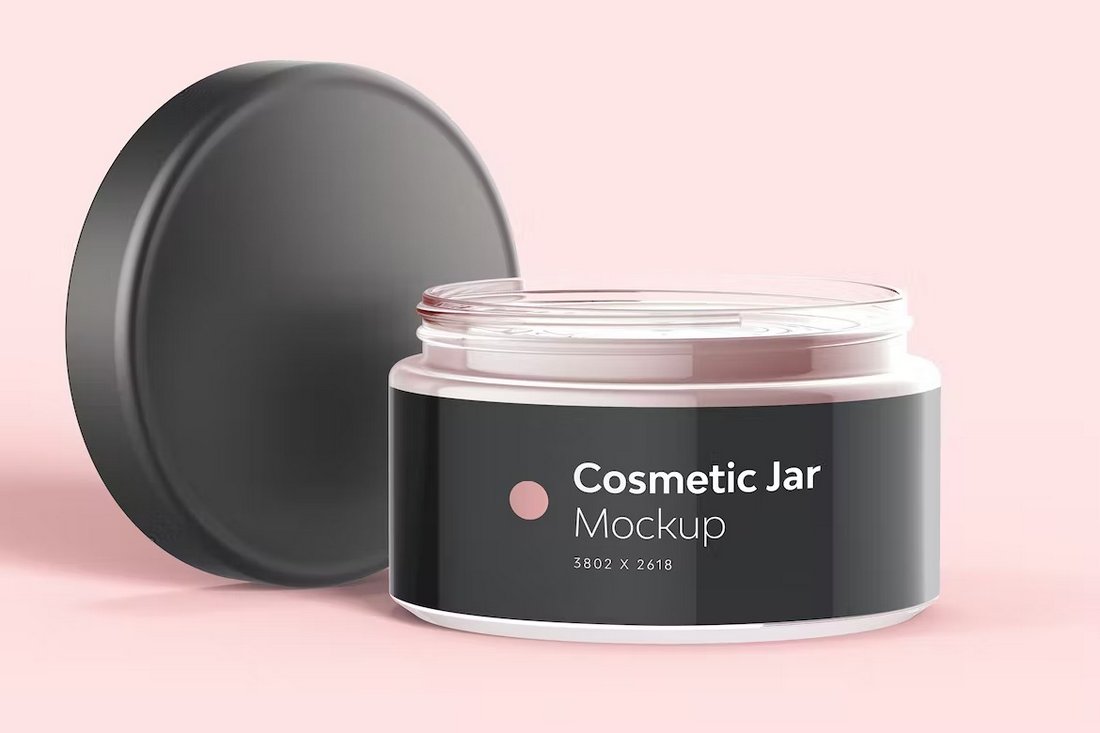 This cosmetic jar mockup comes with a modern look and feel. It has a photorealistic design with lots of customizable options, such as adjustable shadows, reflections, editable backgrounds, changeable colors, and much more.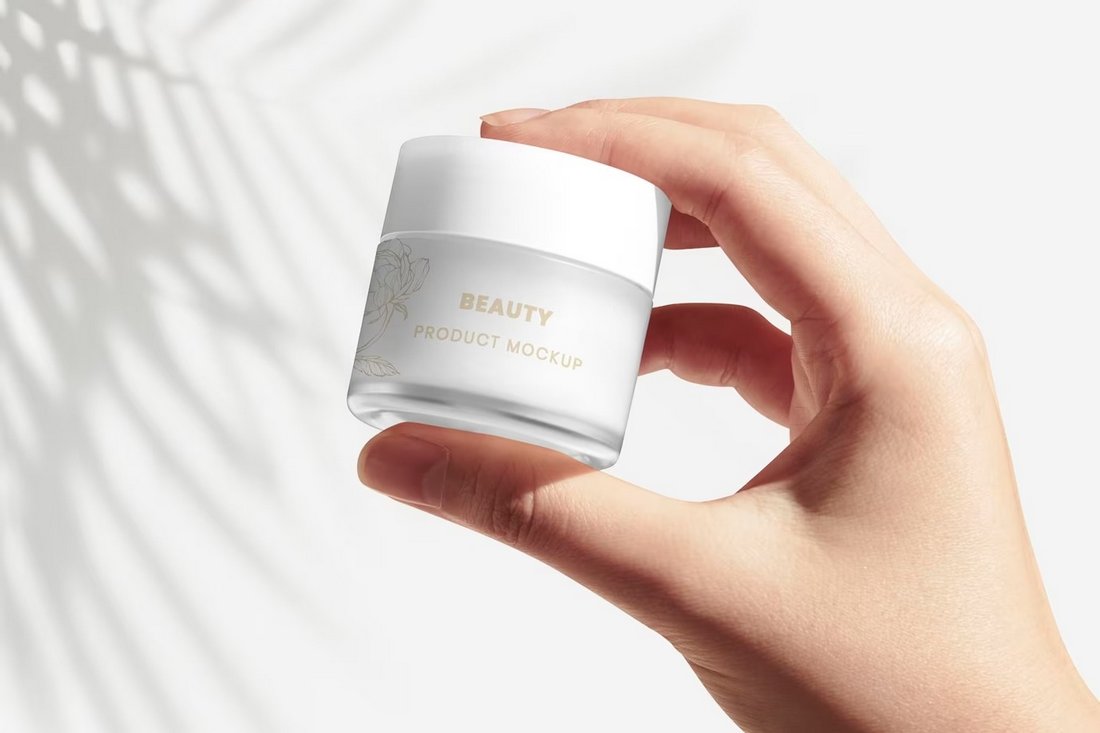 You can use this free mockup template to present your cosmetic cream brands. It has a photorealistic cosmetic jar mockup being held by a hand. It's free to use with personal projects.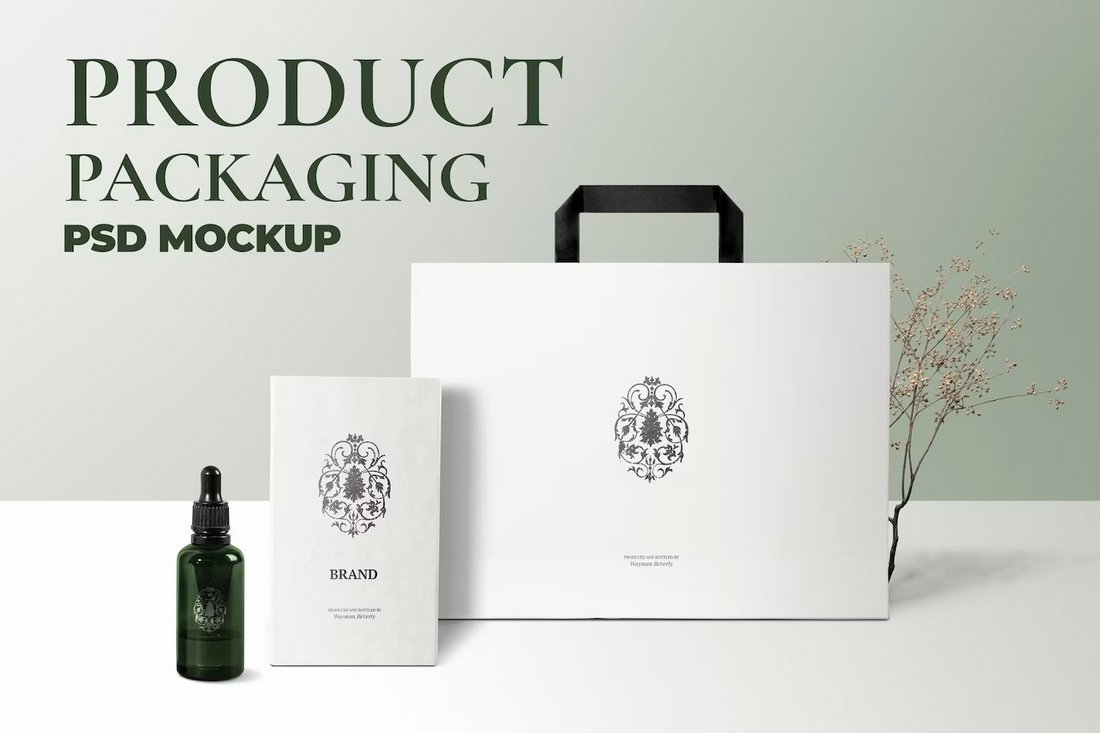 This is a complete mockup kit for showcasing your cosmetic brands. It includes a cosmetic dropper bottle with packaging and bag mockups. You can use it for free with your personal design projects.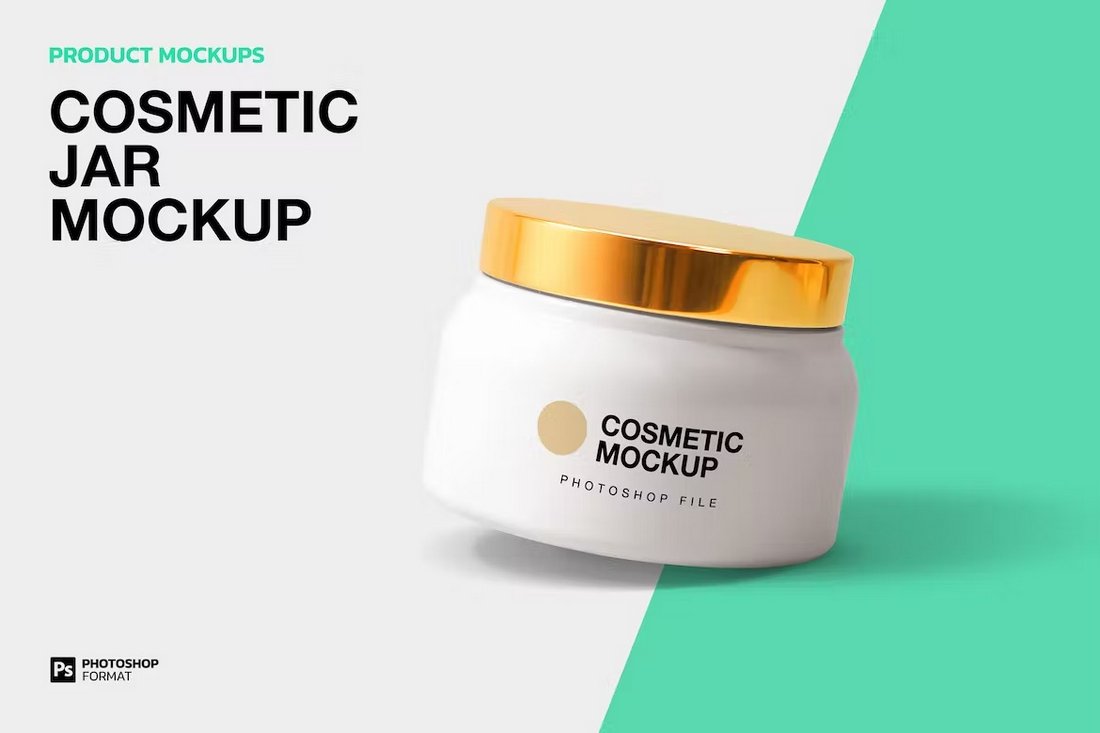 If you're looking for a cosmetic jar mockup with a modern and elegant look, this mockup will fit perfectly with your project. It features a clean and minimal jar mockup. It also has smart object layers for easily replacing the label design with your own.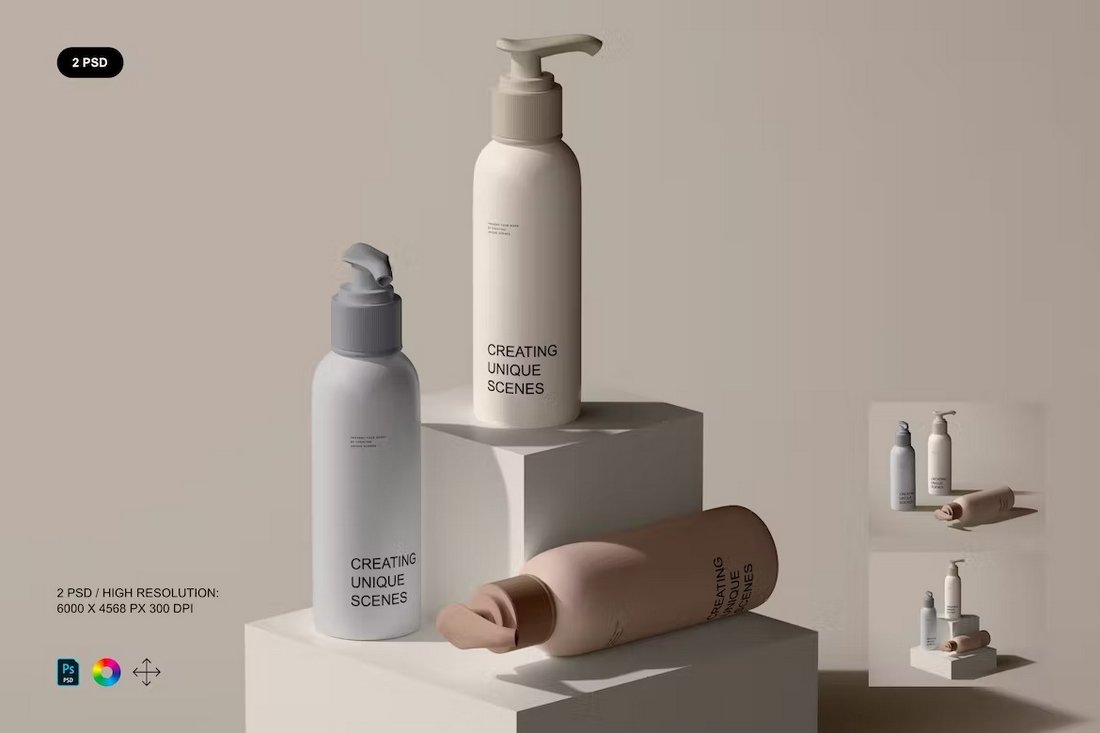 This mockup template features 2 different scenes where you can showcase cosmetic bottle labels and branding designs with a new approach. Both mockup templates have dispenser-style bottles with a matte finish.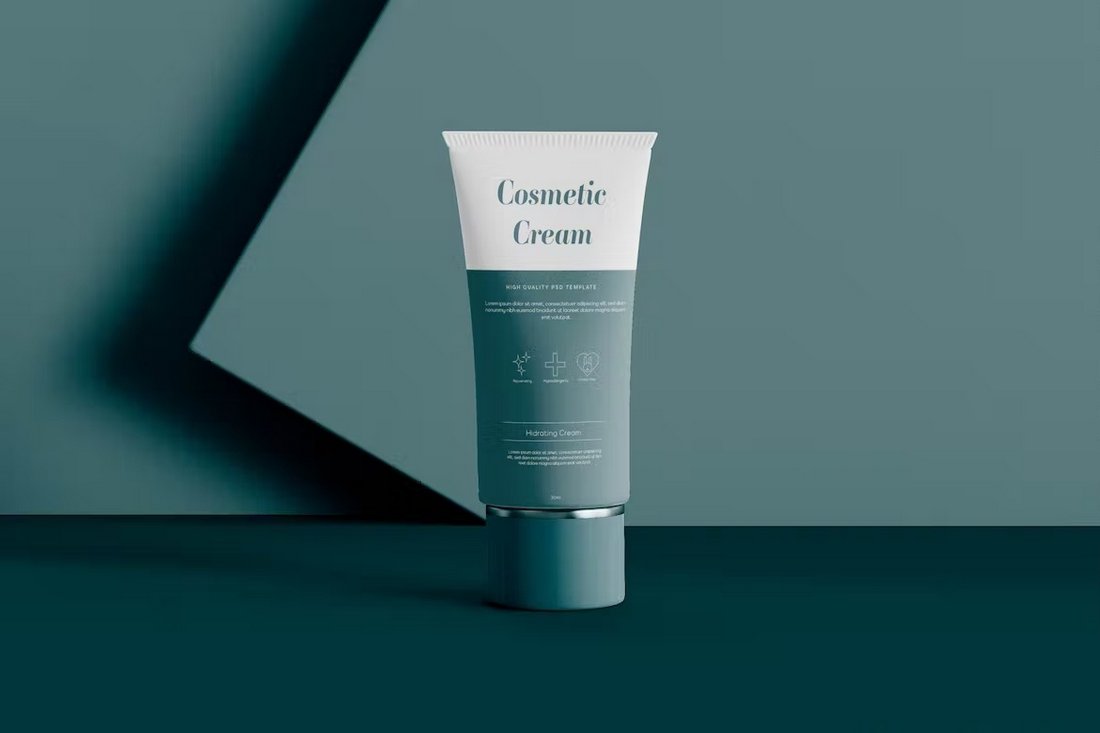 You can fully customize this mockup template to showcase cosmetic cream products. It has a clean and editable mockup scene with drag-and-drop editing and changeable colors. You can also change the colors of the bottle.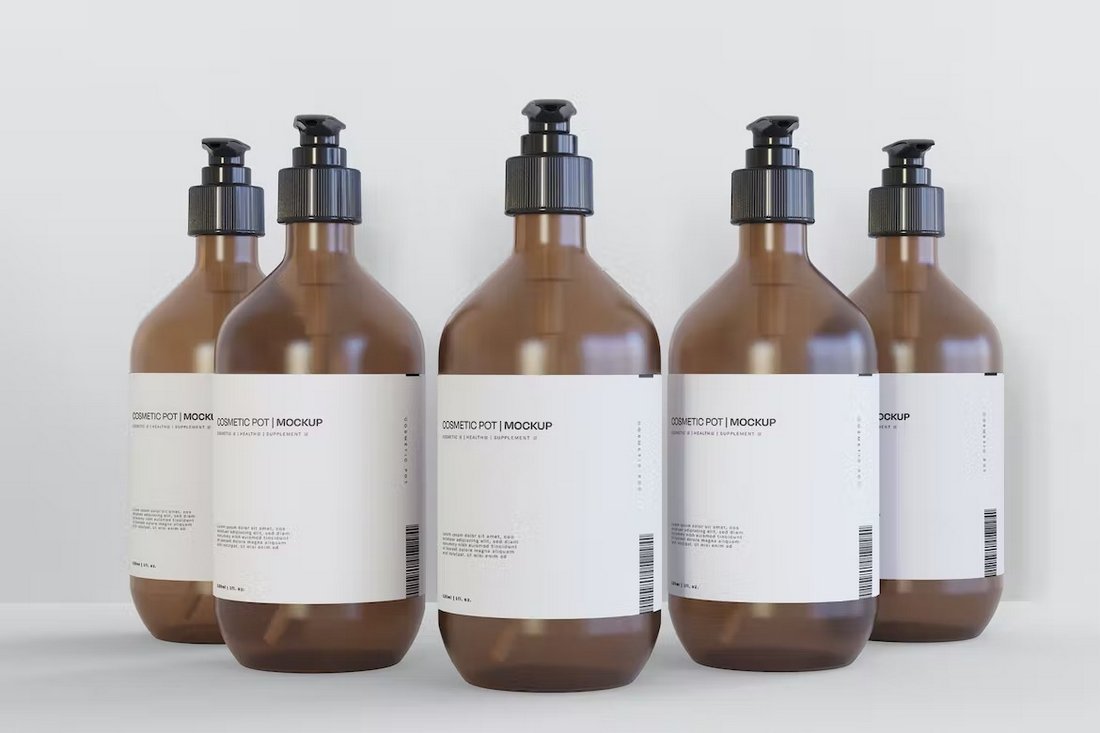 This cosmetic bottle mockup features dispenser tops. These are ideal for presenting label designs for hand creams, face creams, and various other daily-use products. The mockup template includes organized layers and smart objects.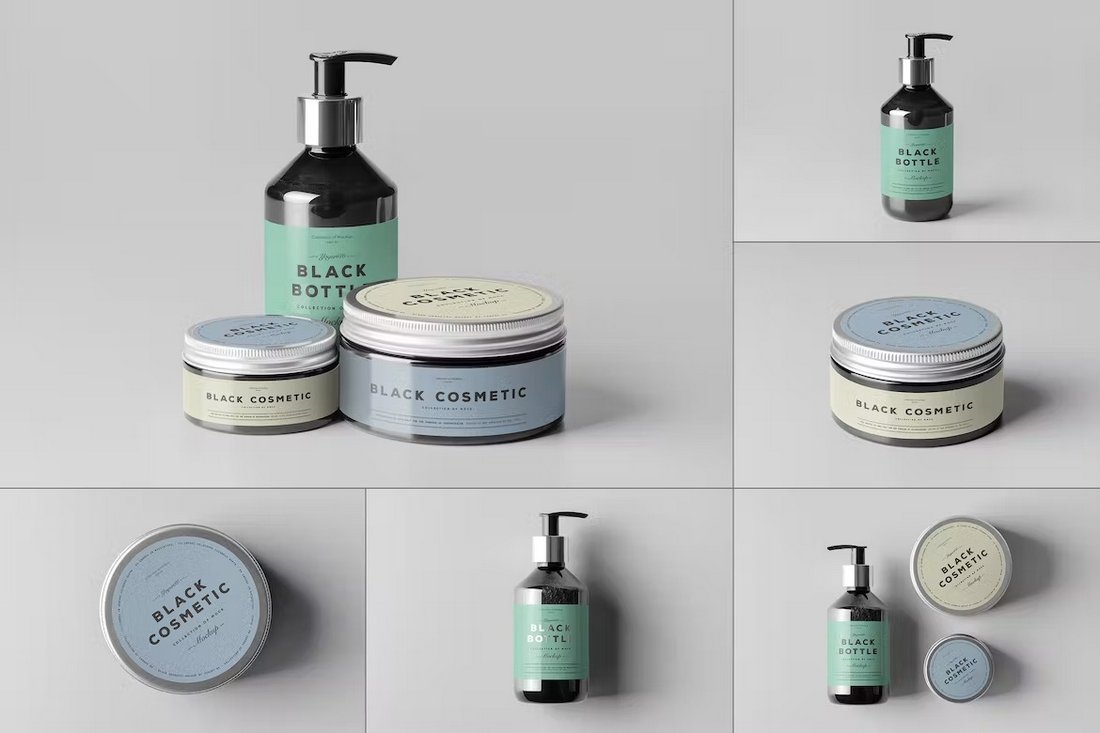 You can showcase multiple cosmetic products at once using this mockup template kit. It includes 3 bottle designs for cosmetic jars and a dispenser. The cosmetic jar mockups have a realistic-looking metallic finish as well.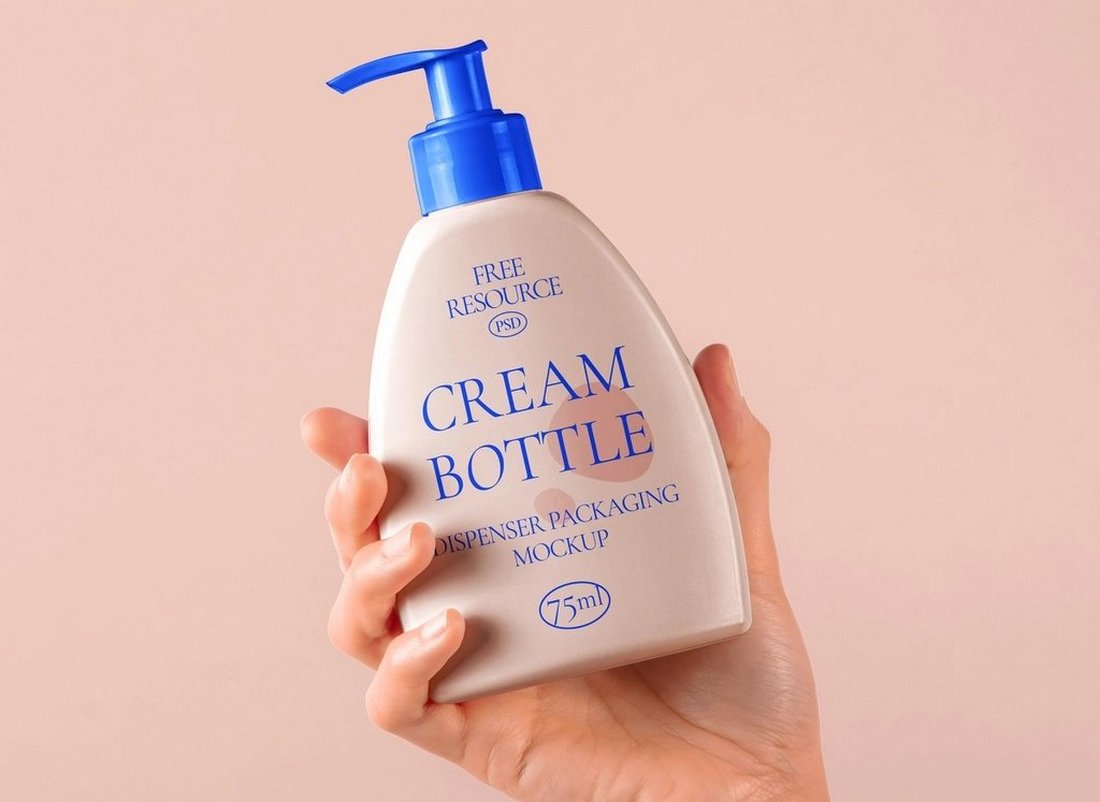 A free cosmetic bottle mockup for dispenser products. This mockup has a modern design and features a hand holding the bottle as well. It's ideal for creams and lotions. The template is free to download.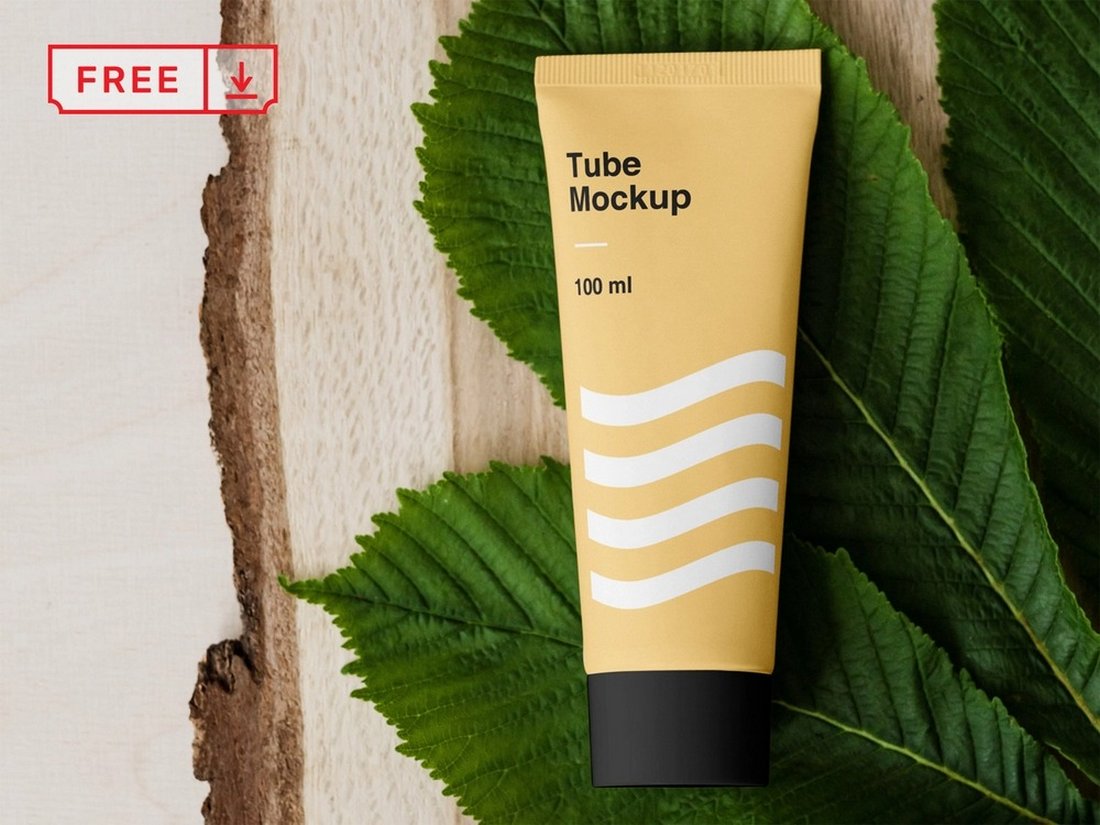 The nature-themed background of this mockup creates a beautiful scene for presenting your cosmetic products. It has a realistic-looking cosmetic tube with easy-to-edit smart objects. You can download it for free.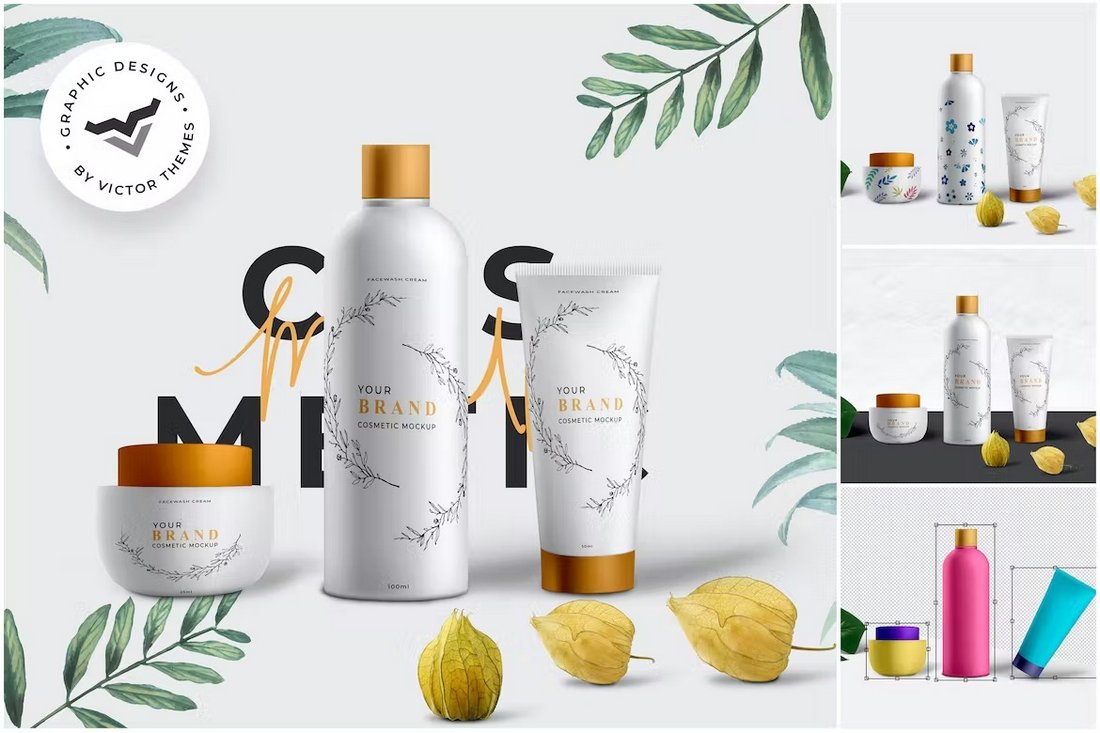 If you're promoting or launching a new cosmetics brand with a new style of packaging design, this mockup template will come in handy. It features unique cosmetic bottle, jar, and tube mockups for presenting all kinds of cosmetic product designs.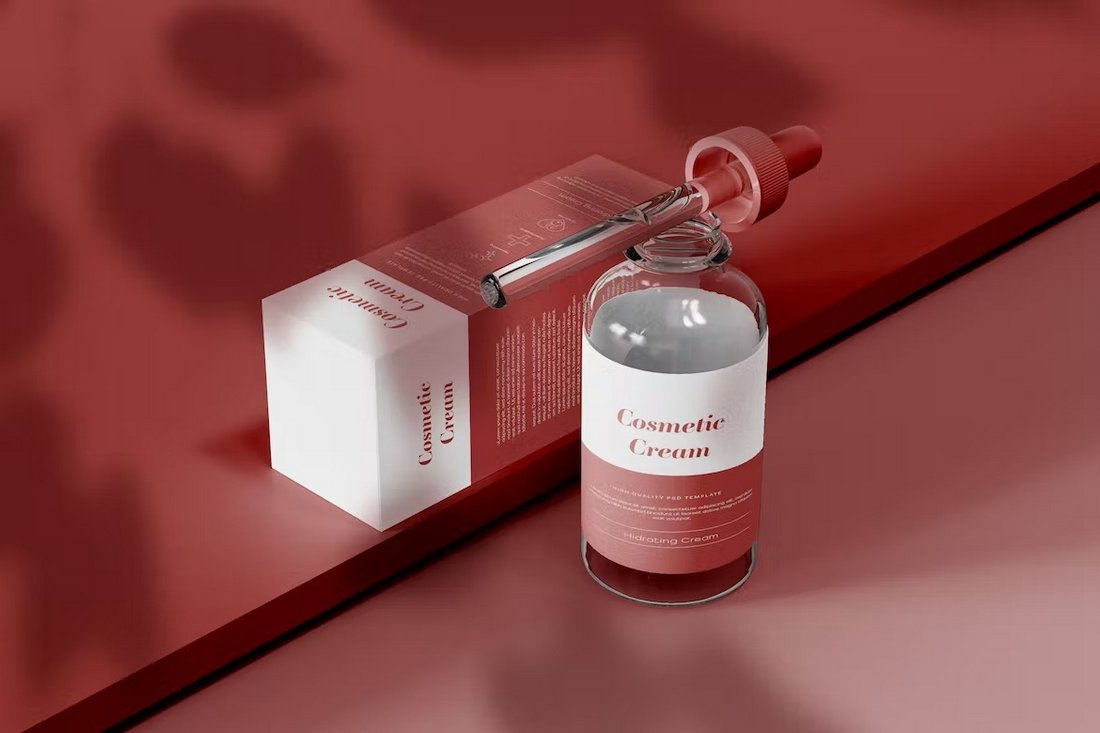 Another photorealistic mockup template featuring a cosmetic bottle and a dropper. This template also has a box packaging design for presenting a complete cosmetic branding design in one place. You can easily change the colors of the background and the bottle too.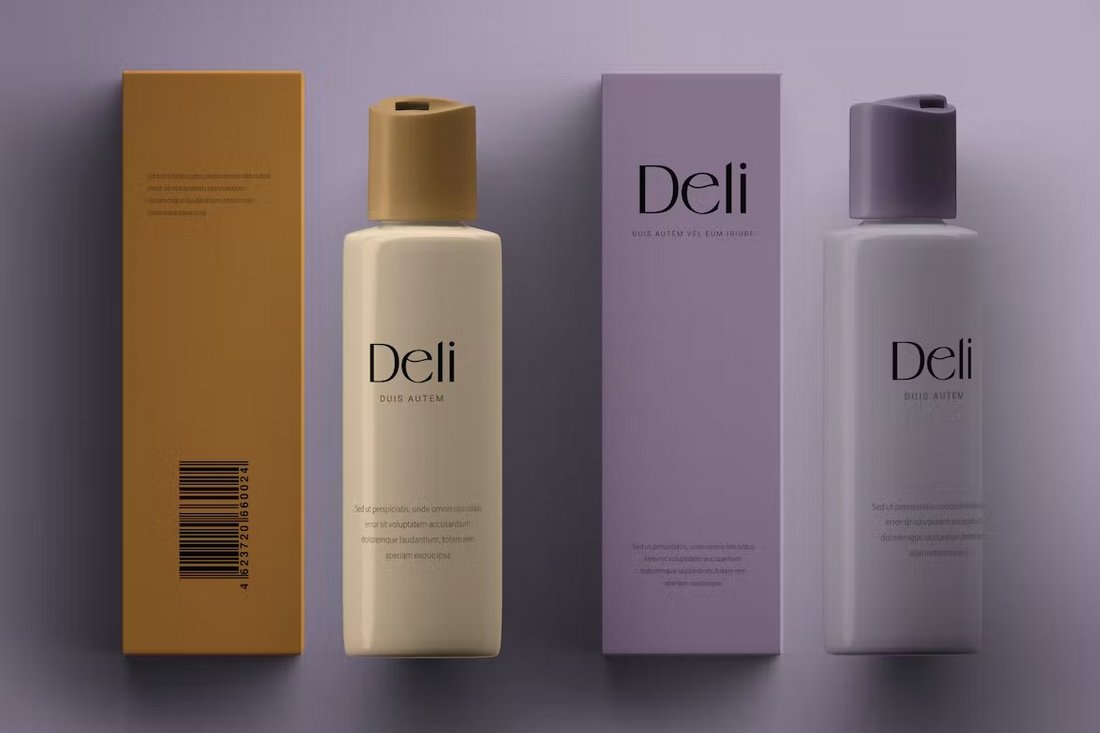 A yet another complete mockup kit for presenting cosmetic products. This one comes with both the box and cosmetic bottle mockups. And it has a very realistic-looking feel too. This mockup is ideal for sprays and perfumes.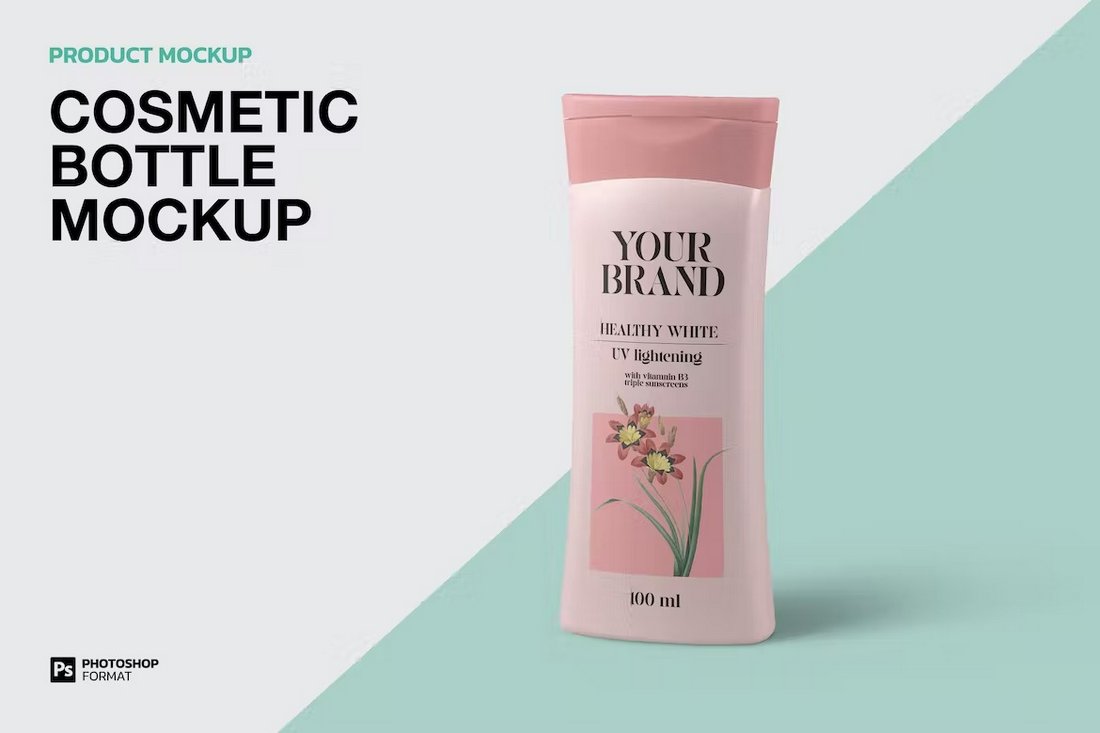 This mockup is most suitable for presenting cosmetic cream and lotion products. The template has a cosmetic bottle design with a photorealistic look. The mockup comes in a PSD file with organized layers and smart objects.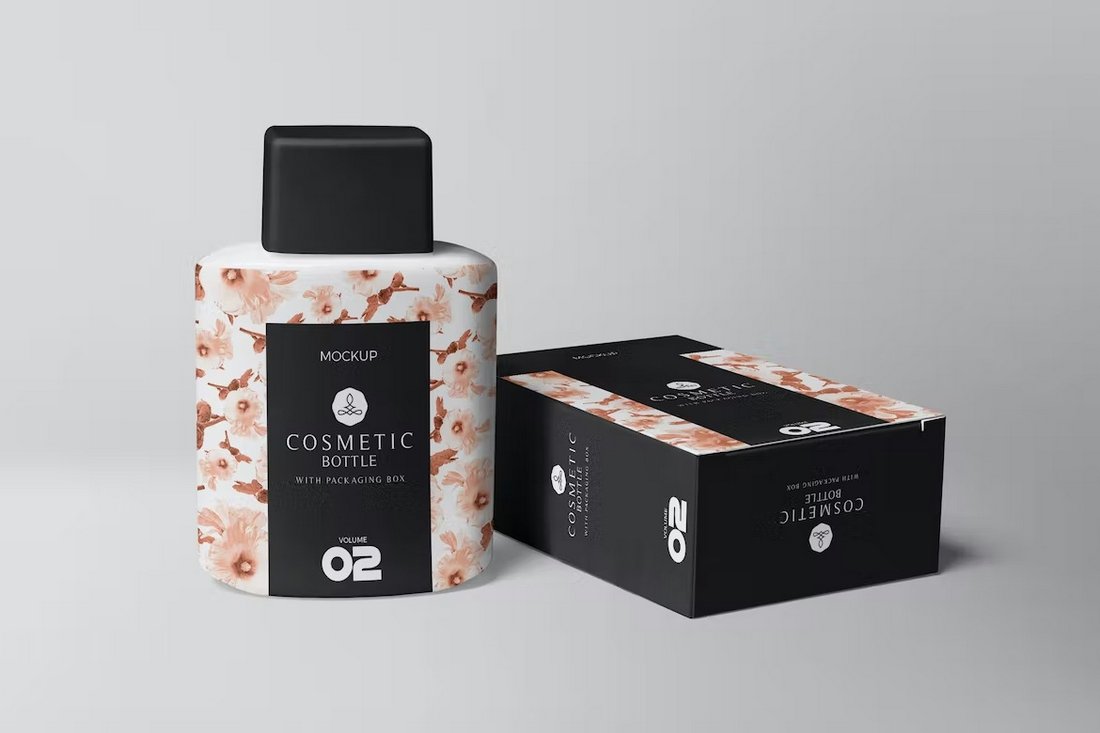 You can design a beautiful scene to present your elegant cosmetic product packaging design using this template. It features a unique cosmetic bottle and box packaging design. The template kit includes multiple scene with different poses.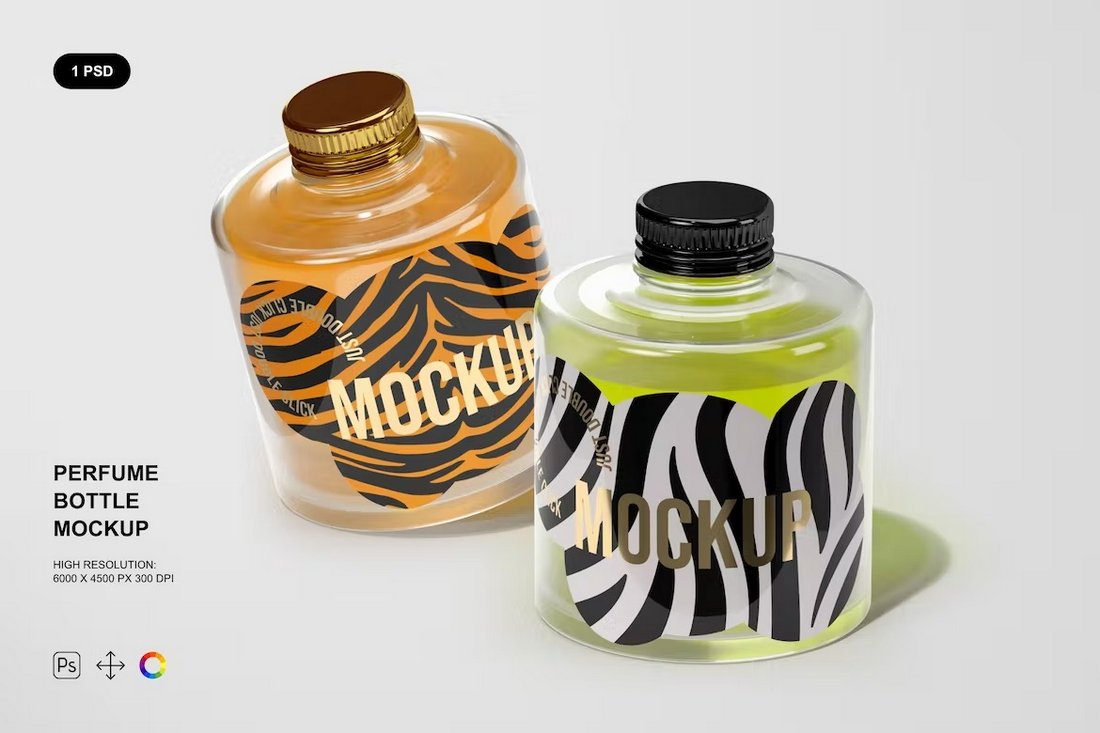 This is a very different style of a cosmetic bottle mockup that has a trendy-looking bottle design. It's perfect for presenting labels and packaging designs related to perfume brands. The template has isolated objects and shadows too.
Be sure to explore our mockup templates section to find mockups for all kinds of design presentations.