BigCommerce for WordPress: A Customizable E-Commerce Solution
You have – or are building – a website, and now it's time to think about e-commerce. How will you integrate sales into the content platform you've already established?
BigCommerce for WordPress is a plugin that makes it easy to integrate e-commerce into your website design. The plugin is designed so that it takes much of the hassle out of running an online store and is scalable so you can sell as few (or as many) items as you like.
Here's a look at BigCommerce and how it works.
What is BigCommerce?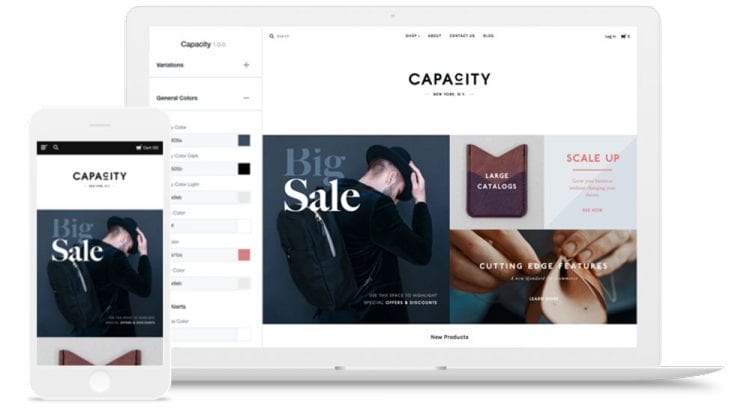 BigCommerce for WordPress is a fully-integrated WordPress plugin that adds sales functionality to your website. It works with existing content, themes, and design elements so that your store looks like your website.
BigCommerce is headless commerce integration, meaning that you get a front-end you understand with WordPress and as you scale you won't have to worry about server resources from catalog management, processing payments or fulfillment logistics thanks to the plugin on the back end.
Plus, BigCommerce handles some of the other tricky parts of managing an online shop, such as PCI compliance, inventory and payment processing, and catalog management.
BigCommerce is fast. It works with the new WordPress Gutenberg blocks system and is AMP-enabled. And it all works right within WordPress.
E-Commerce for Everyone
The best thing about BigCommerce is that it's easy to add to an existing WordPress site. You can add a fully customizable store right into the website design and brand that you've already built.
The result is a website that's packed with cool content and e-commerce is part of that experience. You won't have a store or content or items or a blog, with BigCommerce running your sales experience, you get both.
If you have multiple websites running online sales, BigCommerce has you covered there too. With just one control panel, you can manage orders, shipping and catalog updates for multiple WordPress sites and sales channels. (This can be a huge time-saver!)
And because the plugin is headless, you get all the benefits of SaaS scalability. You can manage large volumes – up to 600 SKUs per product with multiple options. Plus, security and compliance are built in. So, that's one less thing you have to think about.
One of BigCommerce's users (and partners) – Modern Tribe – uses the plugin to power its online sales and is an advocate for the way the tool is built, updated and works.
Travis Totz, director of new projects for Modern Tribe, described it like this in a case study about the brand collaboration:
BigCommerce's commitment to open SaaS was a big driver in our decision to take on the project. The free integration lives within and is supported through the WordPress.org plugin directory. BigCommerce does development the WordPress way and supports the WordPress way as well.
What makes BigCommerce different as a whole is the way the company approaches online sales, with a commerce-as-a-service philosophy. With this idea, a website can deliver great content and products at the same time, under an integrated design, so that users don't feel like they are hopping from one site to the next during the sales experience.
Key Features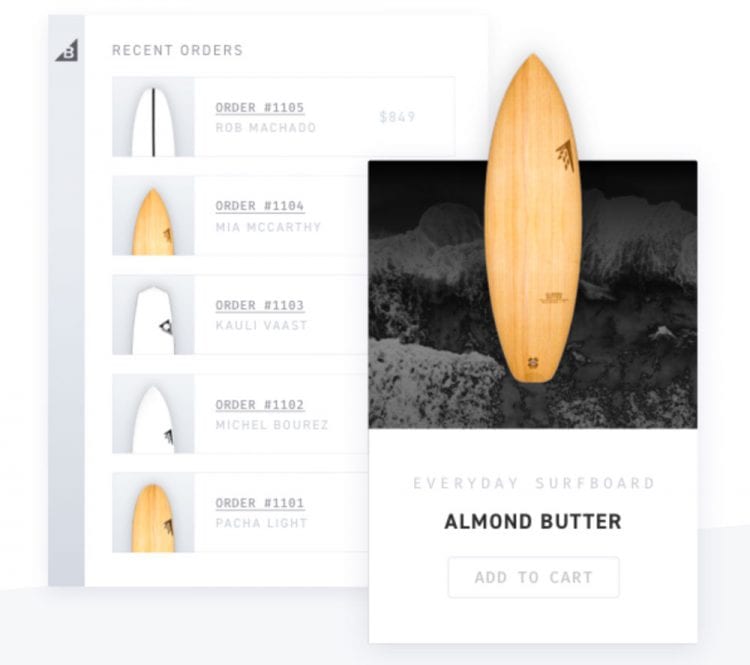 Now that you have an idea of what makes BigCommerce a different and viable e-commerce solution, you might be thinking about features. The plugin has all the tools you would expect from an online sales portal.
Key features include:
Templates are optimized for quick design and fast load times
BigCommerce's platform include hosting with a 99.99 percent uptime
Build a store with code-free updates to match your existing WordPress theme (even custom themes)
Bulk import and migration tools to add products quickly
Option to use any payment gateway you like including PayPal, Stripe, Apple Pay, Pay with Amazon and more
Inventory and order management portal
High-converting mobile cart with one-page checkout
Integrated marketing tools
Ability to connect to other business solutions including ERP, CRM, 3PL and more
BigCommerce can help build custom solutions as well with a powerful API
Plugin allows for sales on multiple channels – including online marketplaces such as eBay and Amazon, as well as on social media and in-person
BigCommerce uses ShipperHQ, the most respected shipping rate calculator and engine in the world; options include real-time pricing for customers and the ability to use dropshipping services
Pricing
BigCommerce is one of the most robust e-commerce tools you will find. WordPress site owners will be hard-pressed to find an option with more flexibility and features.
Test it out for 15 days for free. Then pick the plan that fits your business needs.
BigCommerce plans include:
Standard: $29.95 per month for small or growing businesses
Plus: $79.95 per month for businesses that are trying to capture more shoppers and conversions
Pro: $249.95 per month for the most advanced selling tools and lowest transaction fees
Enterprise options also available
All BigCommerce plans include no transaction fees, unlimited products, file storage, and bandwidth as well as branding online stores, social media, and marketplace sales and features such as fully responsive designs, single page checkouts, ability to add coupons and discounts and product ratings and reviews.
And there's plenty more. Find a plan that fits your business size.
Conclusion
BigCommerce is more than just a WordPress plugin; it's a robust solution for e-commerce needs of any size. The best part is that you don't have to worry about hosting and every part of the e-commerce tool can be customized to work with your website design.
Run one site or multiple online shops from an integrated backend and create a seamless shopping experience where content and products are all in one place.
Looking for WordPress hosting? We use Kinsta. They offer world-class WordPress hosting, built to keep your website fast, secure, and always online.