20+ Best Wix Templates of 2024
Wix is one of the most affordable and beginner-friendly platforms you can use to set up a simple business website, landing page or portfolio website. In this post, we feature a collection of the best Wix templates that shows how great the platform can really be.
Many professionals and businesses often avoid setting up a website to showcase their portfolio or services because of all the expenses and the complications that come with the process. You need to find web hosting, domains, install a content management system, configure themes, install plugins, and much more to set up a website.
With the introduction of cloud-based website builders, all of these complications vanished into thin air. Wix is one of the top beginner-friendly website building platforms available today and it lets you build a website in a couple of minutes with zero web design experience.
Wix also comes with plenty of stylish and creative templates for making many different types of websites. We handpicked a few of those best themes to help you find a design for making a website with Wix.
Why Use Wix?
There are many reasons to choose Wix over other website-building platforms. One of the biggest reasons is that it's Free!
You can actually set up a website with Wix for free of charge. It gives you free hosting and a subdomain name. You only have to pay $4.50 a month if you want to connect your own domain name to the website.
Some of the other great features include:
Beginner-friendly website editor
Free hosting
SSL certificates
Personalized email
Support for eCommerce businesses
Create and manage blogs
Wix Code for advanced website designs
Of course, its collection of beautiful templates is also one of the best features of the platform. Have a look.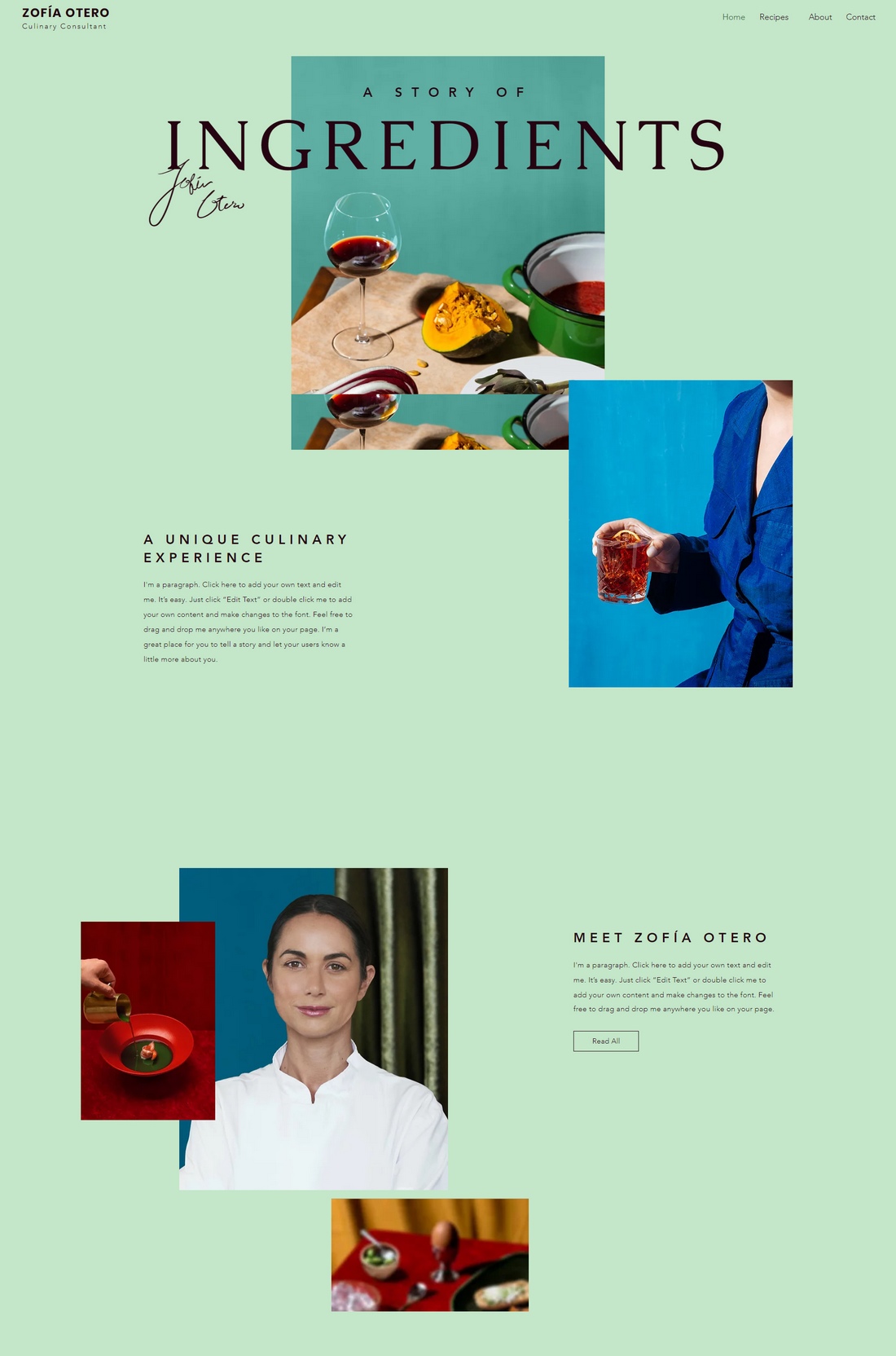 This website template is made specifically for the new Wix Editor X platform, the advanced editor for experienced web designers and agencies. Editor X is more advanced than the normal Wix editor so the templates are also designed to be more flexible.
This template comes with a modern design that will fit in perfectly with a consulting business website. Whether you're offering consulting services for businesses in the culinary industry or tech startups, this template is flexible enough to work with any type of website you make.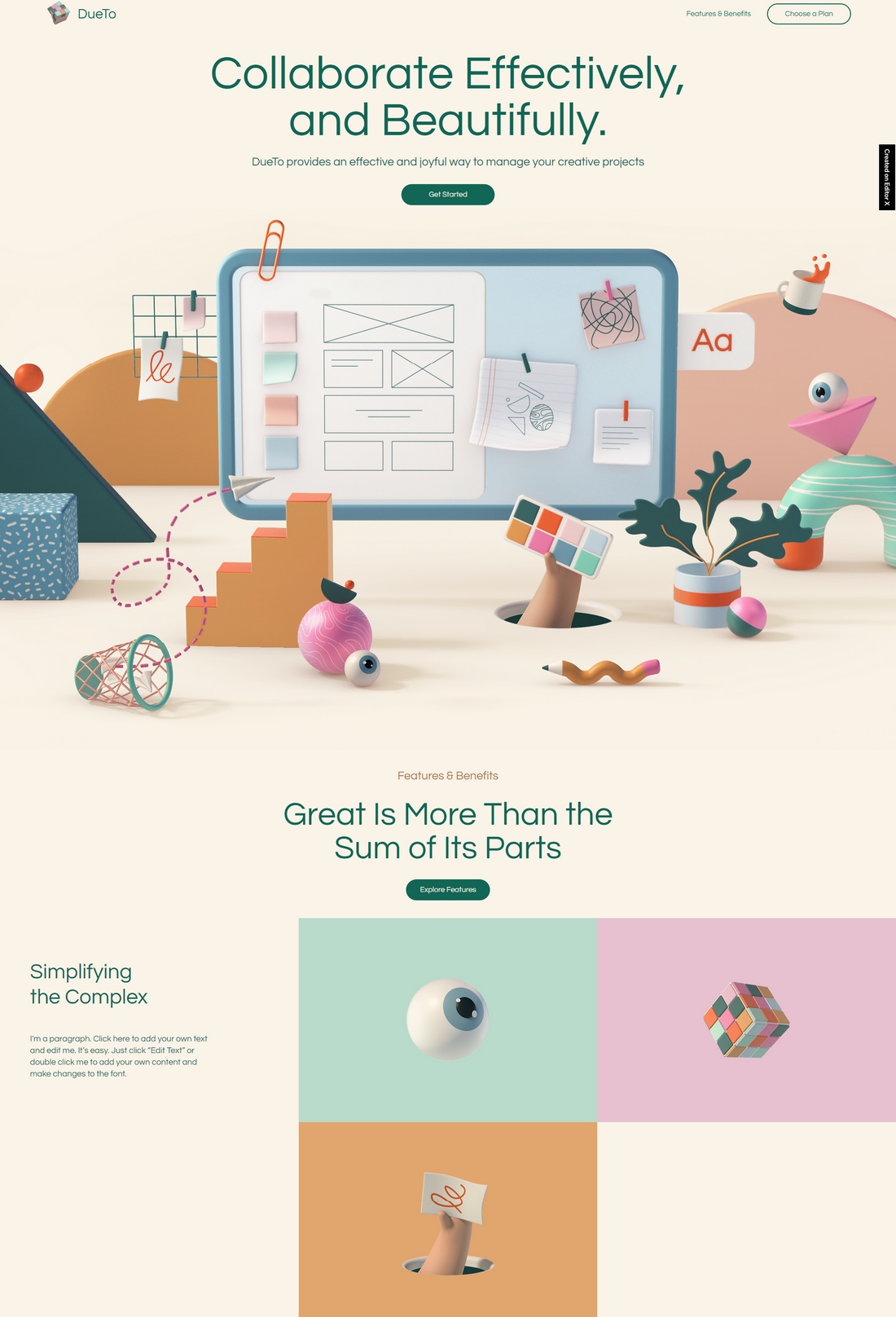 You can tell by the looks of this template that it's a perfect choice for making a website for a startup or agency. It comes with beautiful pastel colors, stylish content blocks with unique scrolling animations, and all the sections you need to effectively promote your brand and services.
This Wix template is also designed to work with the new Editor X platform and it offers complete freedom for you to customize the design and even add your own code if necessary.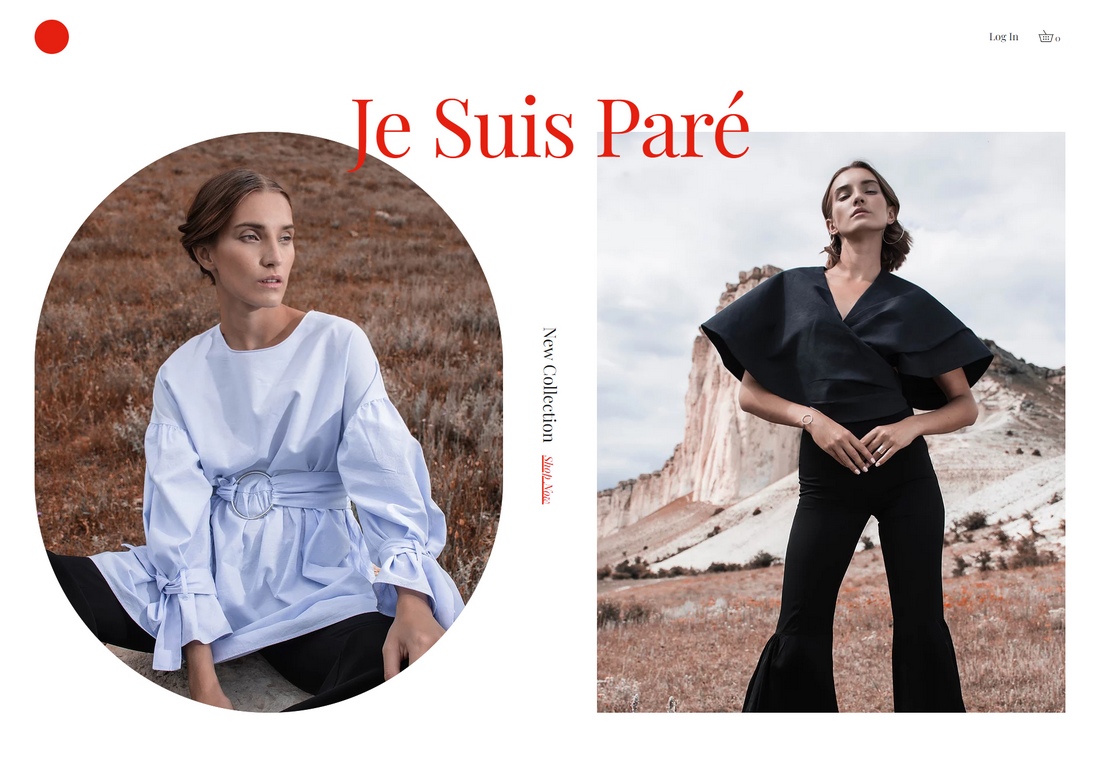 Designing a fully responsive online store for an elegant fashion store will be a simple process when you have an amazing template like this one. Just like any other Editor X template, this one also comes with innovative scroll animations, a wild content layout, and overall a clean design.
Of course, you can also edit the template using Editor X to add more unique features, content blocks, and sections of your own as well.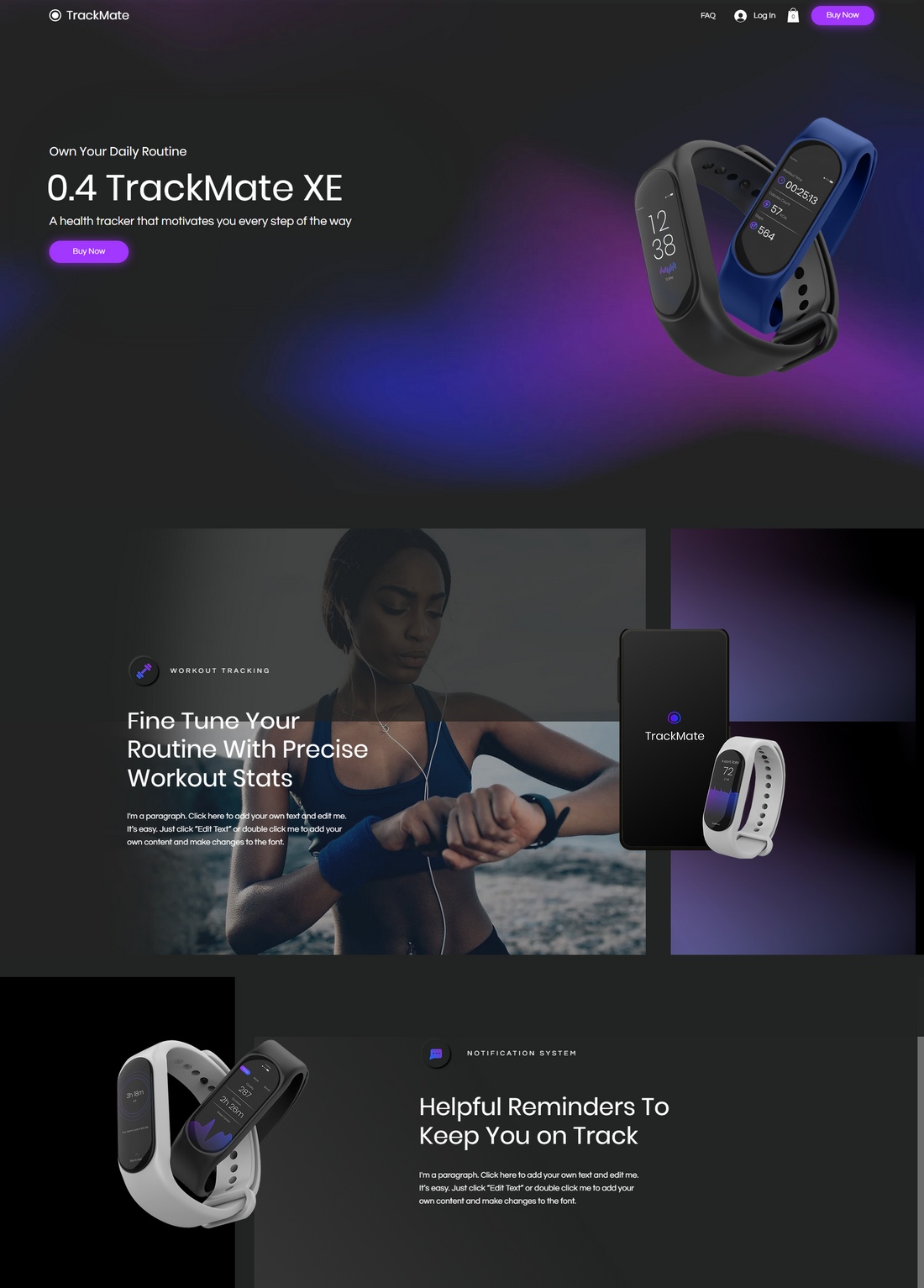 You can design an amazing landing page to showcase all the details about a product with this simple Wix template. It comes with a minimal and dark design that's ideal for making product landing pages for tech products.
The template can be integrated with the online store to direct visitors to the shopping cart with a single click. There are effectively placed call to actions (CTA) buttons throughout the page to drive conversions as well.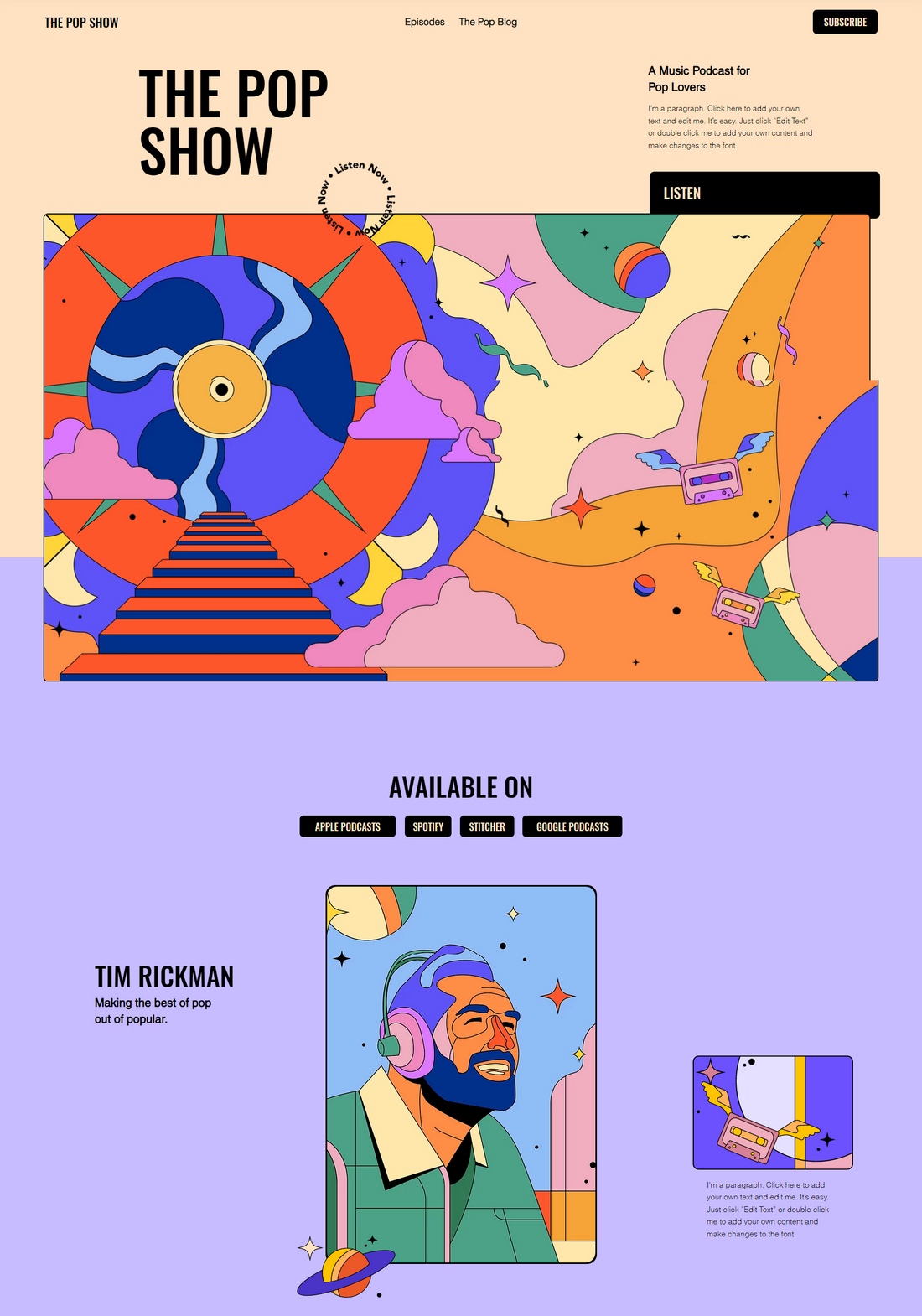 If you're an artist making music or have a podcast, you can use this Wix template to make a creative website to promote your podcast or music channels. It's one of the most colorful and stylish Wix website templates we've seen.
In addition to the colorful design, the template has a big CTA on the header section to encourage visitors to listen to your podcast or music. It also has sections for showcasing links to your podcast platforms and music channels.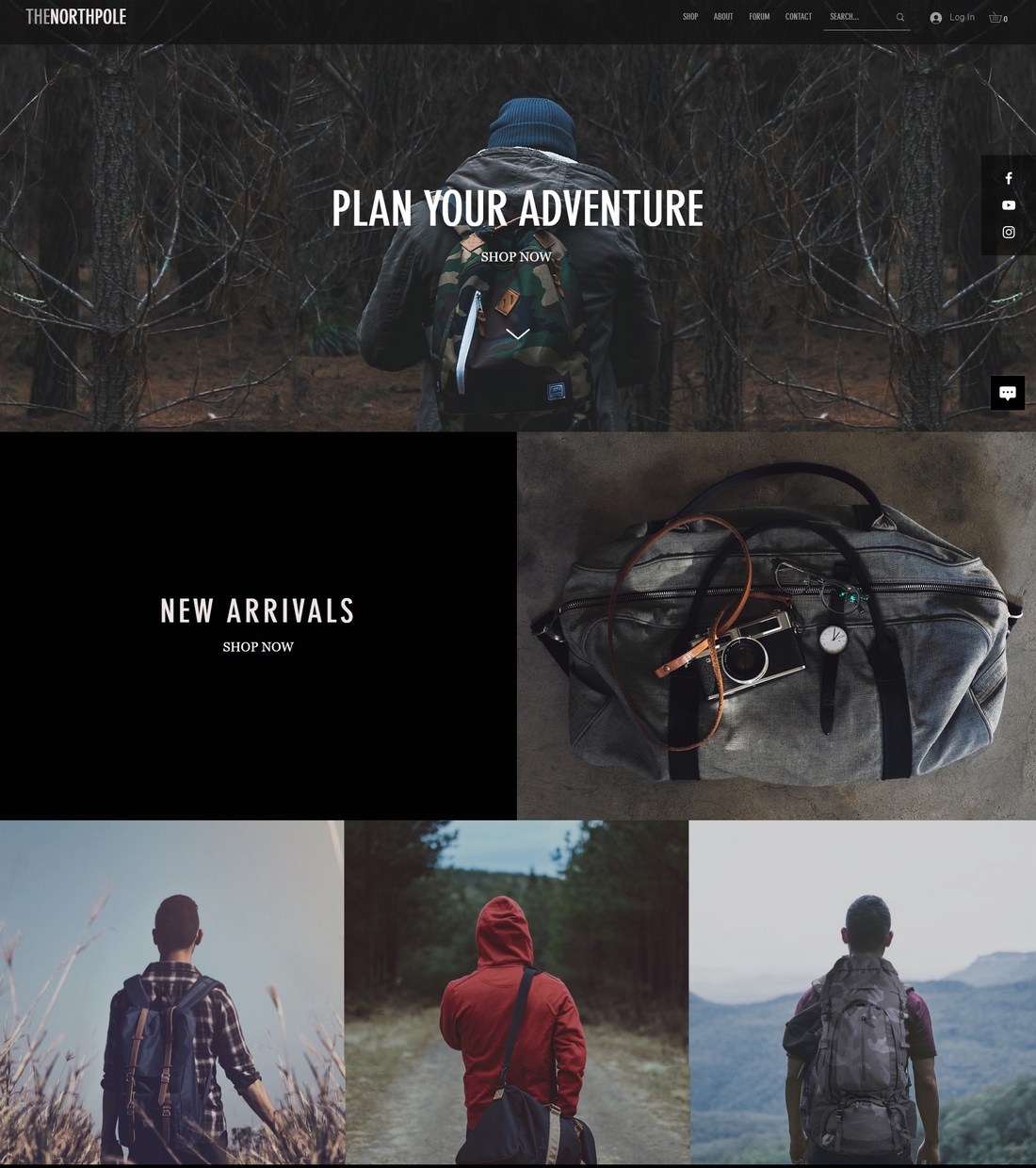 Wix is famous for accessory and gadget stores. The platform is a great place for making small gadget shops and niche stores. This template is designed for such online stores.
While the template is made with backpack stores in mind, you can easily customize it to make other types of online stores as well. The template has a stylish homepage for showcasing products with large images. And it has shop layouts for browsing all products as well.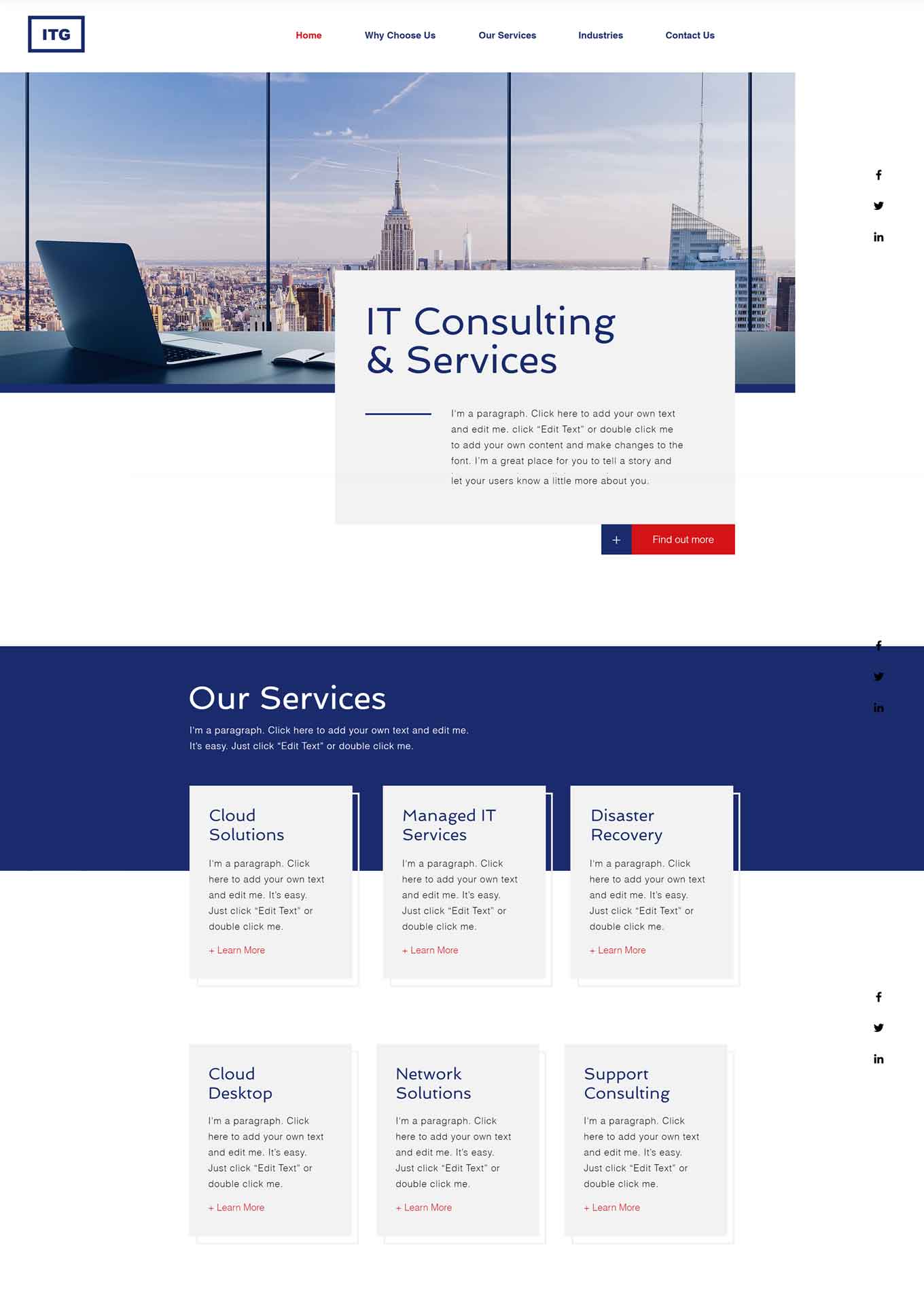 The IT Services template works well for promoting a range of services from your Wix website. So whether or not you're offering IT services to your potential clients, this template could be able to help you generate more leads for your business.
The easily editable homepage of this Wix template features a large image header that can be used to grab the attention of your visitors. Further down the default template layout is space for highlighting your main services and the reasons why someone should choose you instead of the competition.
Other useful homepage elements of this service provider Wix template include a testimonials slider for sharing feedback from clients and other people you've worked with as well as a call-to-action panel that can be used to encourage your visitors to take the next step and enter your sales funnel. Finally, the online contact form makes it very easy for your visitors to fire off a quick message to ask a question about your services.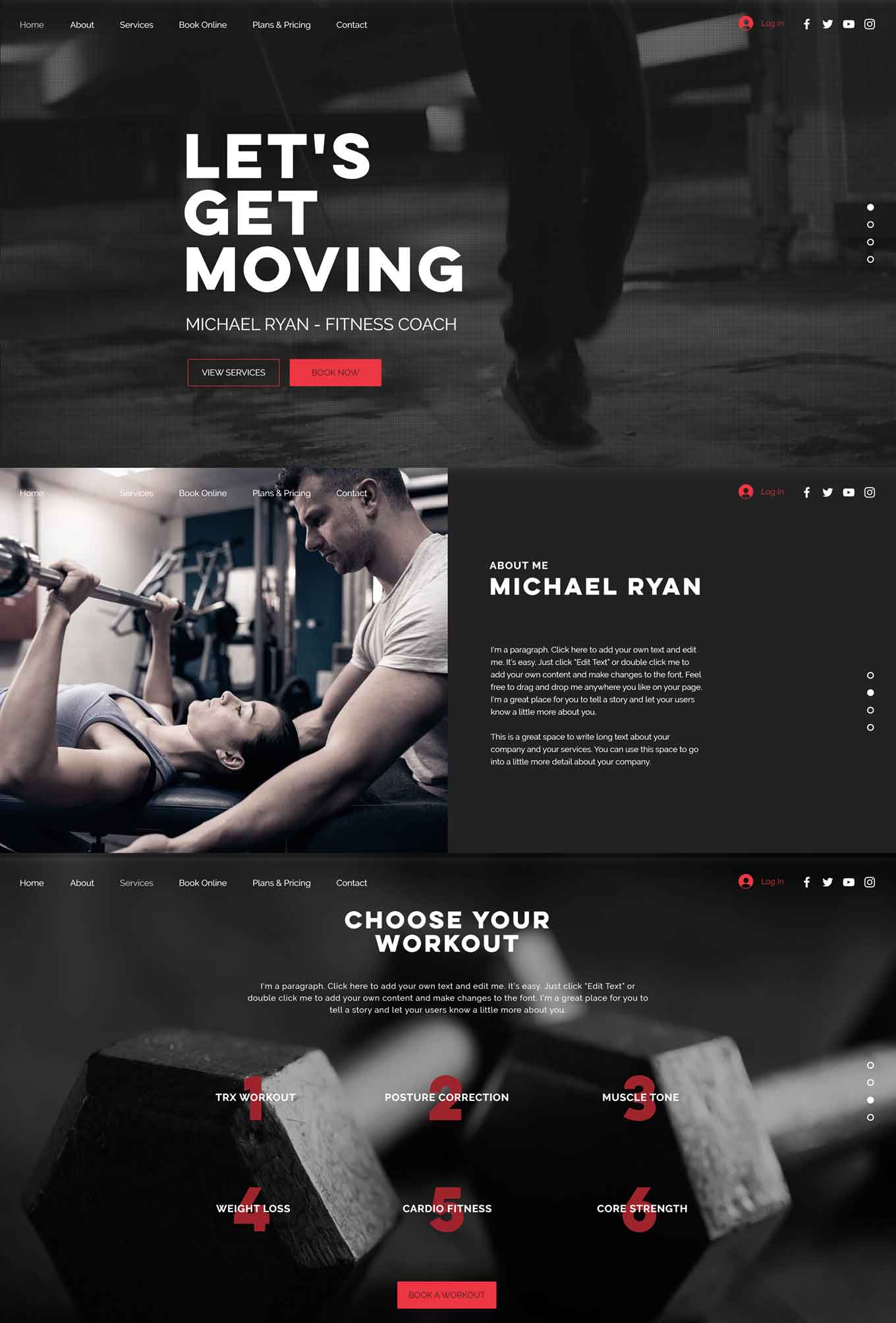 The Fitness Coach template should provide you with everything you're likely to need in order to launch a professional-looking website to promote your personal training and other related services. The homepage consists of a large full-screen slider that supports video backgrounds. Thanks to this, you can quickly make a big impact on your visitors as soon as your homepage loads.
The rest of the homepage of this fitness-focused Wix template has sections for introducing yourself and explaining how you can help your clients reach their goals. Publishing the success stories of the people you've worked with is very straightforward too, making it easy to turn your fitness coaching Wix website into an effective marketing tool.
The homepage finishes off with an online contact form that simplifies the process of starting a conversation with your visitors. You can also quickly add your contact details to your homepage, such as your email address, phone number, and links to your social media profiles.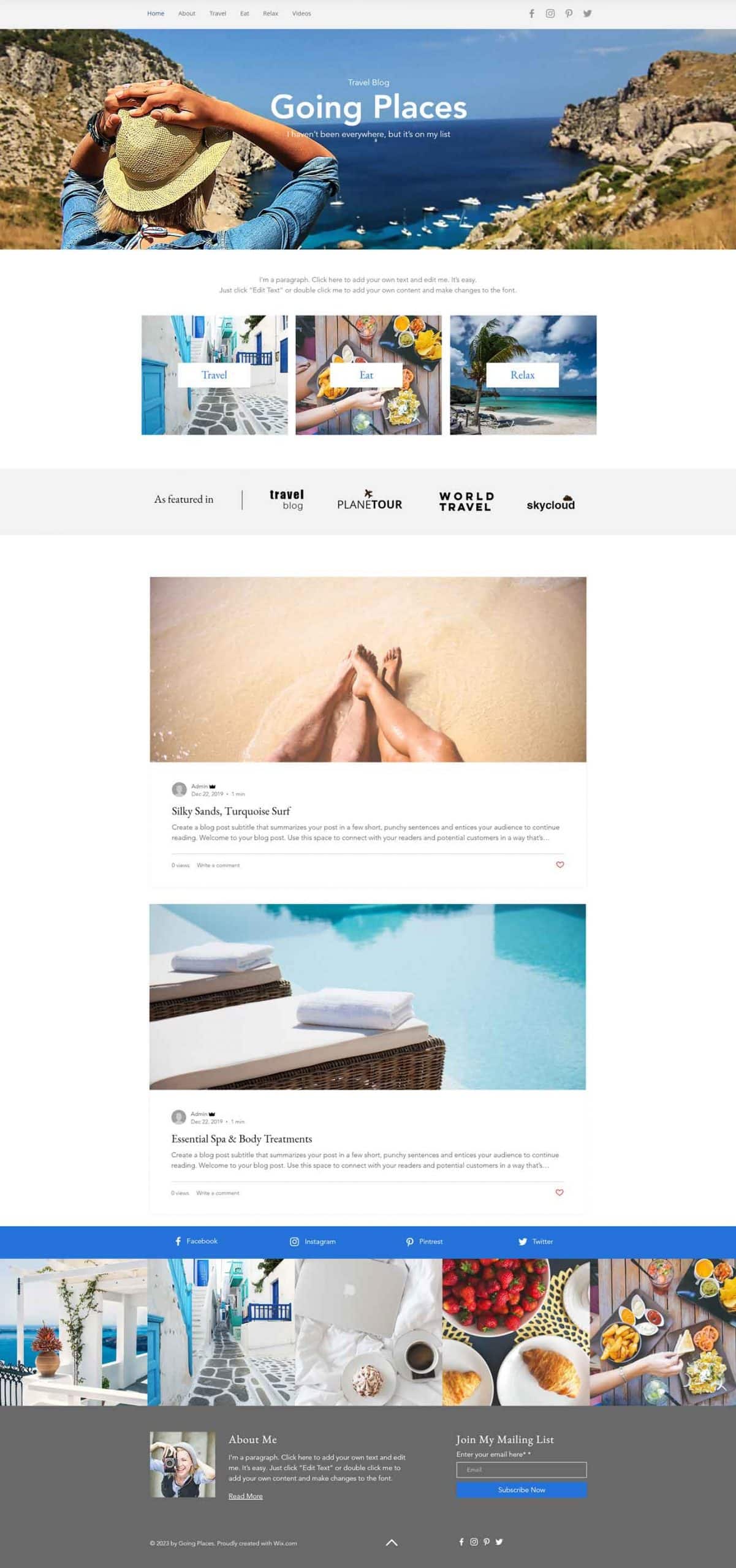 The Travel Blog Wix template has a stylish design that's ideal for showcasing photos from your trips and using those powerful images to encourage more of your visitors to explore your website. Thanks to the large header image section, you can quickly upload your most eye-catching photos to your travel blog and use them to introduce your website to your audience.
The default homepage layout of this Wix template has sections for displaying the logos of places you've been featured or partners you've worked with, a panel for highlighting your main article categories, and a list of your most recent blog posts complete with their featured images.
The social media feed widget is a particularly impressive feature of this Wix template. By entering your Instagram account details, you can use this feature to display the latest photos from your profile in the footer area of your website. If you want to quickly launch a well-designed travel blog, this Wix template is hard to beat.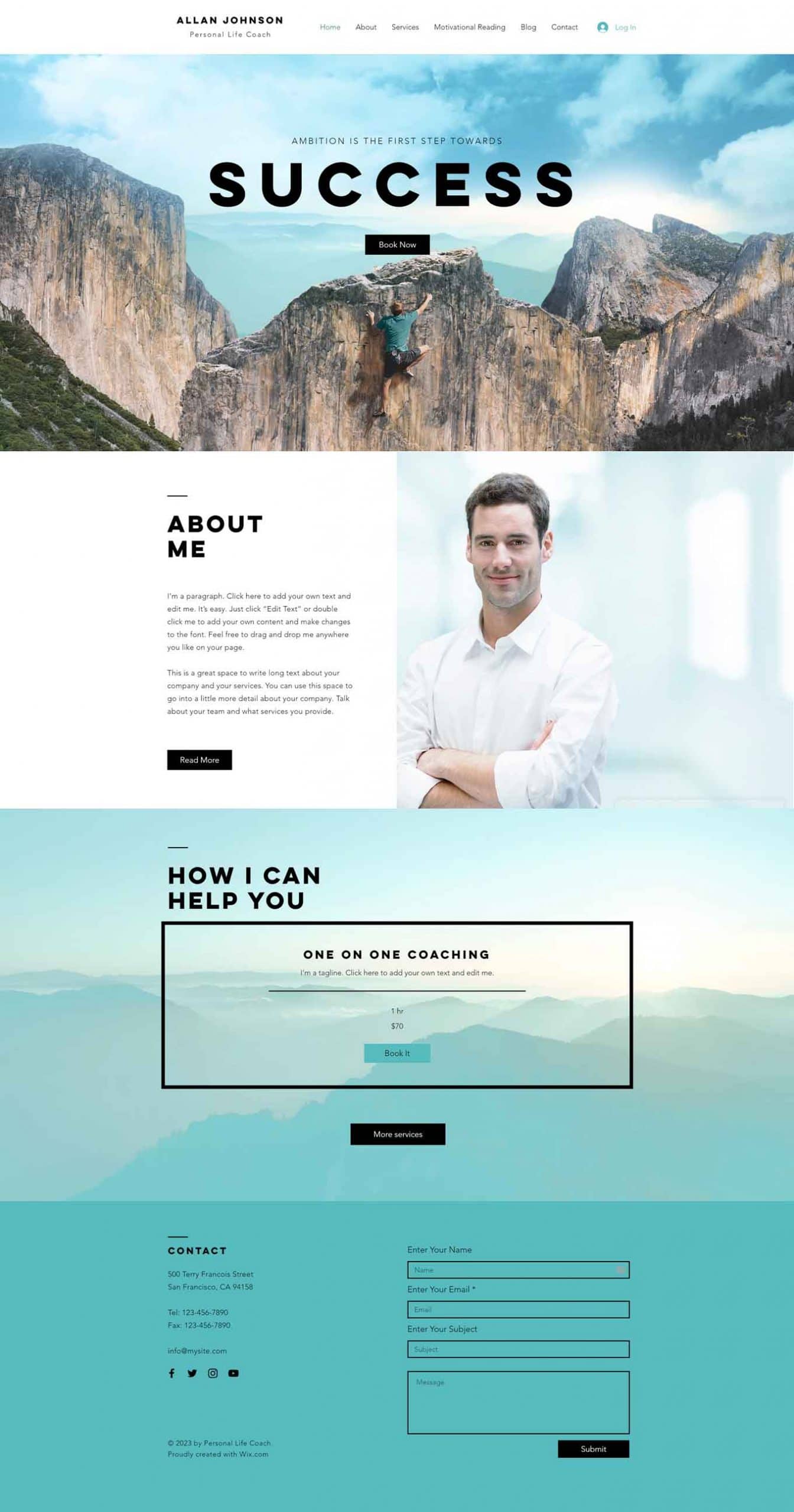 The Success Coach Wix template should be appealing to anyone offering coaching services online. In fact, regardless of what services you're offering, you might find this Wix template is a suitable option for your website. The default homepage layout of this coaching Wix template keeps things simple with a tried and tested format.
At the top of your homepage is a section for displaying a photograph of yourself or of something related to your business. After that, you can use the pricing section to list your packages before displaying the contact form that lets your visitors quickly send you a message.
Other templates, like the blog post layouts and the services page, make it easy to add the essential content to your personal coaching website that you're visitors will be expecting to find. Like all of the best Wix templates, this one is fully mobile responsive to ensure that your visitors can consume your content and get in touch, regardless of what size screen or type of device they are using.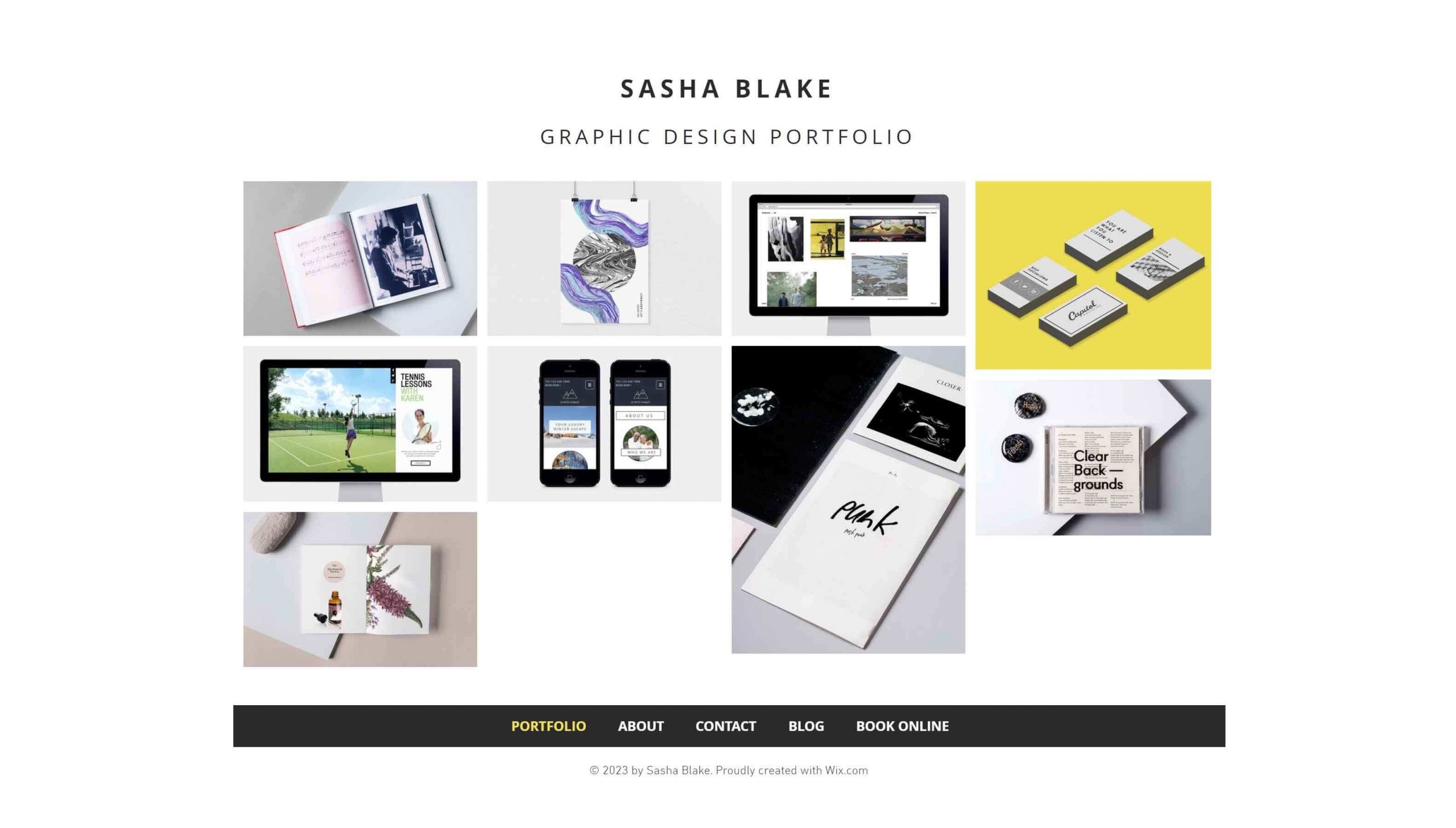 The Graphic Design Portfolio Wix template has a simple style that will ensure your content is the main attraction of your website, rather than the overall design of your chosen template. The default homepage template has a grid layout that can be used to show your latest work or the most important pieces from your portfolio, depending on your preferences.
Each piece of work in your portfolio gets its own page with this Wix template. Thanks to this, when a visitor clicks on an item from your portfolio, they can see the piece in more detail alongside some descriptive text.  If a portfolio item has multiple pieces of work in it, then your visitors can use the lightbox viewer to scroll through the individual items in a distraction-free mode.
If your visitors like what they see, they can use the contact form to get in touch. Alternatively, they can use the online booking form to start the process of working with you. If you'd like to get your work online as soon as possible, this design portfolio comes highly recommended.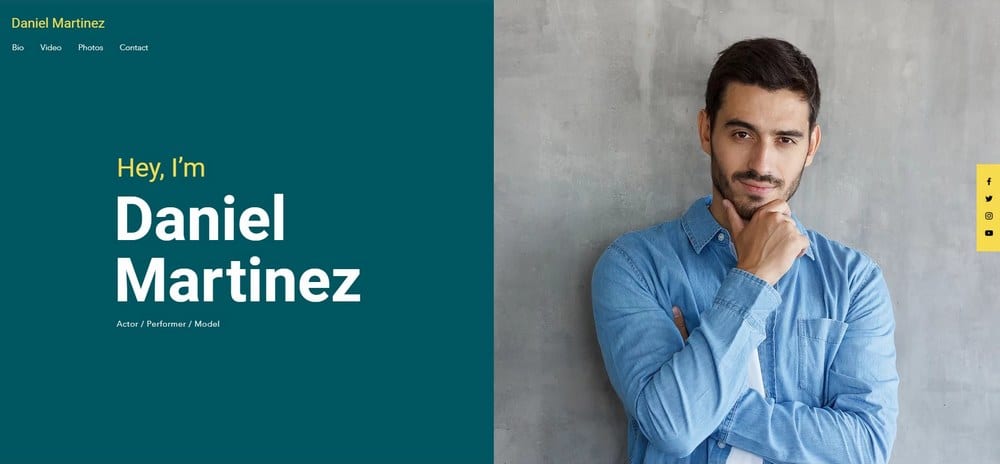 This Wix template is designed for quickly setting up a portfolio for an actor. But the template can be easily customized for other types of professionals as well. It features an effective header section, about sections, an image gallery, supports video integration, and many other options for making a professional portfolio website.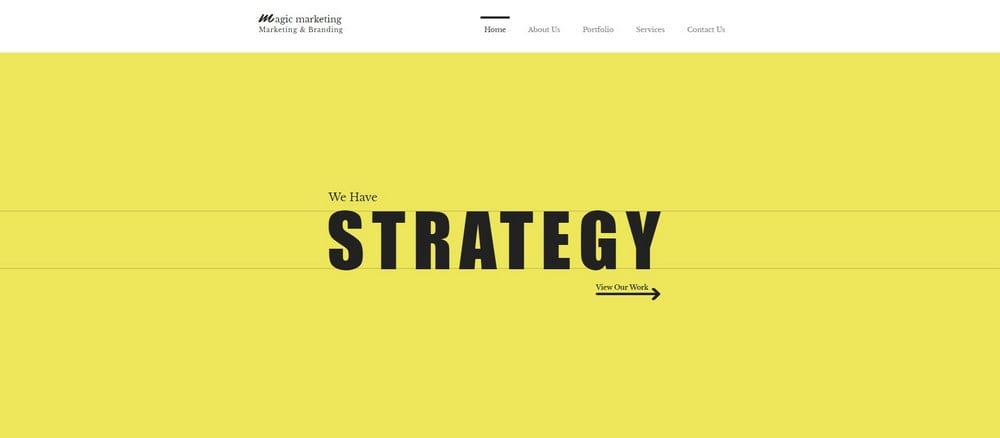 Wix has plenty of templates for setting up a great-looking website for different kinds of businesses. This template is made for marketing and consulting agencies. It features a simple landing page with a slideshow that allows visitors to choose and explore case studies, galleries, and services pages however they like.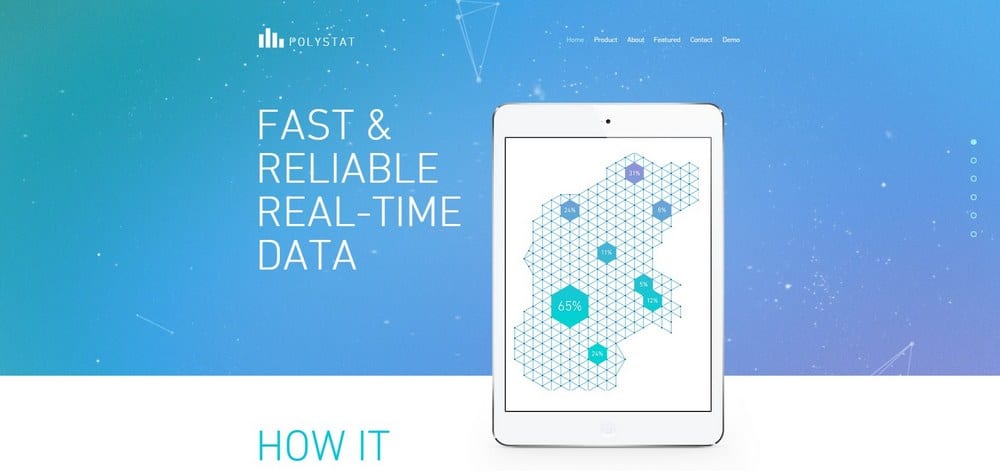 Wix has several unique and responsive templates for making attractive websites for apps and startups. This template is great for making a website for a mobile app while also showcasing the features and details of the app with screenshots, a feature breakdown, and video previews.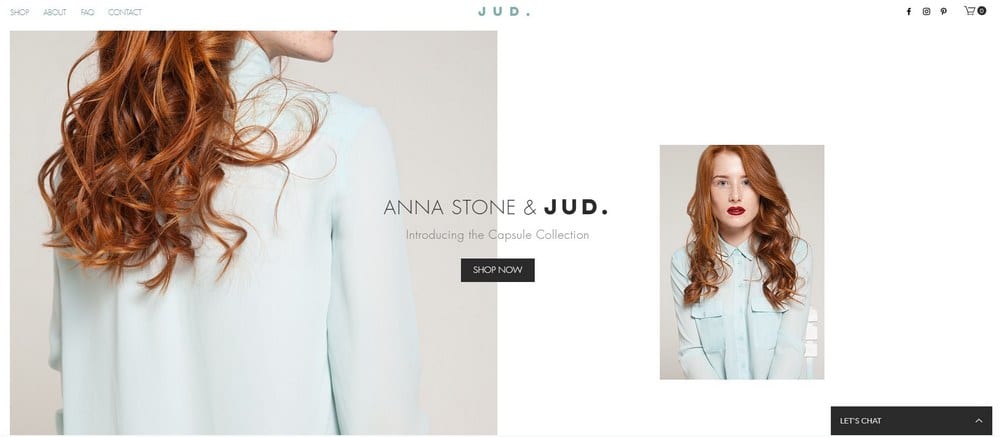 This template is a great choice for setting up an eCommerce store for selling niche products, especially related to fashion and apparel. It features an attractive homepage design that showcases all products in a grid-based layout, an effective product page design, and a powerful shopping cart as well.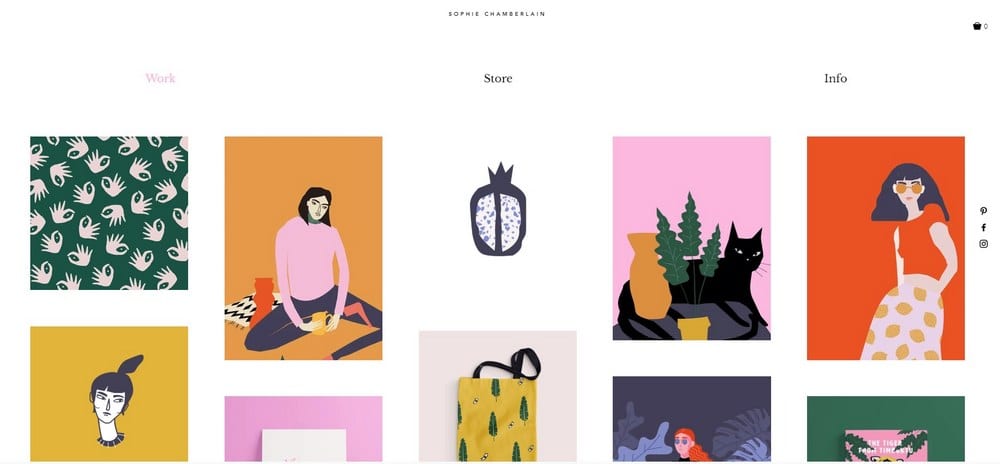 If you're a graphic designer or an illustrator looking to make an online portfolio website to showcase your designs, this Wix template is the perfect choice for you. It features a simple grid-based gallery design for showcasing all photos or illustrations in one place. It also includes a store layout for selling your artworks as well.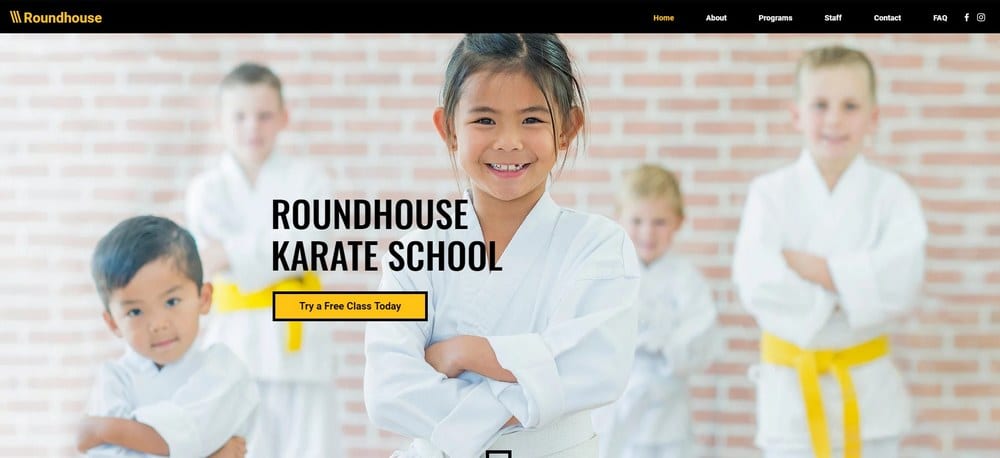 This Wix template is made for creating websites for educational purposes and schools. It comes with a creative design with pages for showcasing the courses offered by the school, instructor profiles, organizations, and even supports Google Maps integration. It's suitable for not just Karate schools, but for many other types of schools and programs as well.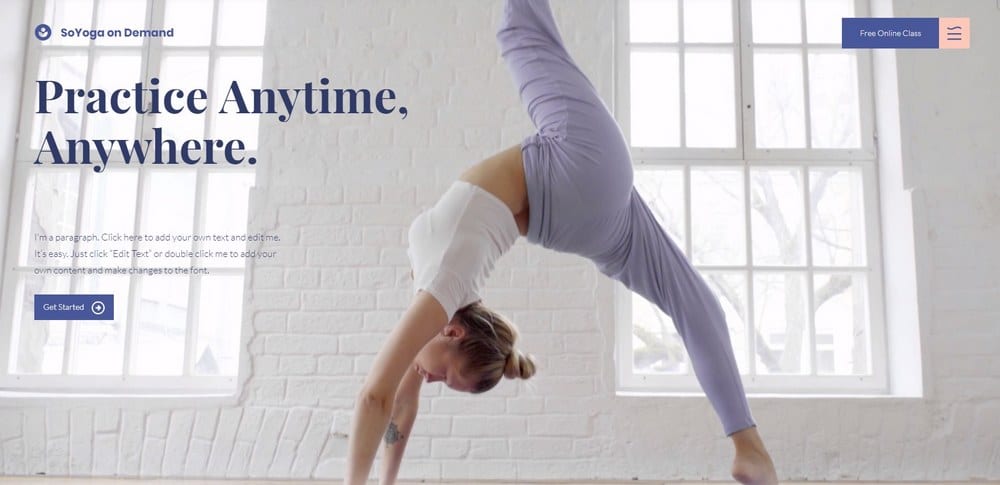 If you're planning on starting an online coaching or service website for Yoga, this template will help you setup a professional website to attract an audience. It features a powerful header section that supports video backgrounds, unique layouts for creating pages for different online training programs with video previews, the ability to accept payments, and more.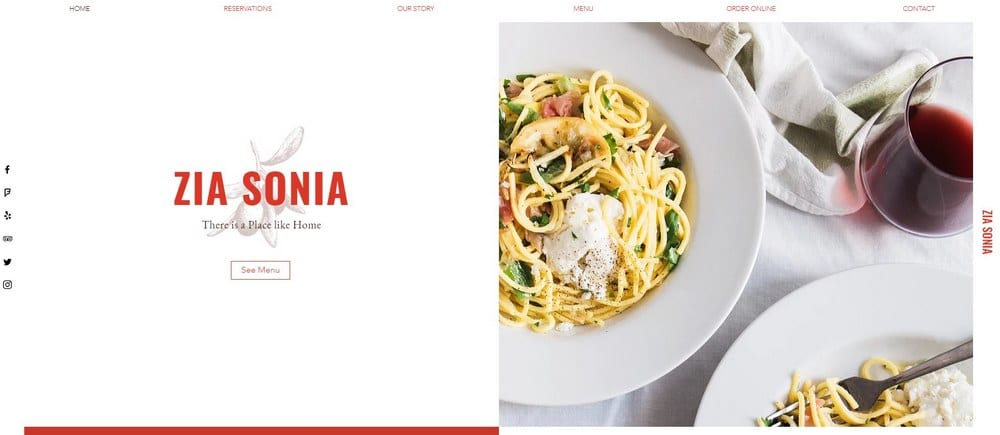 This Wix template features an attractive two-column design that makes it easier for restaurants and cafes to create a website to showcase their menus and attract more customers. It also comes with several unique page layouts for an order online form and a booking system for booking a table as well.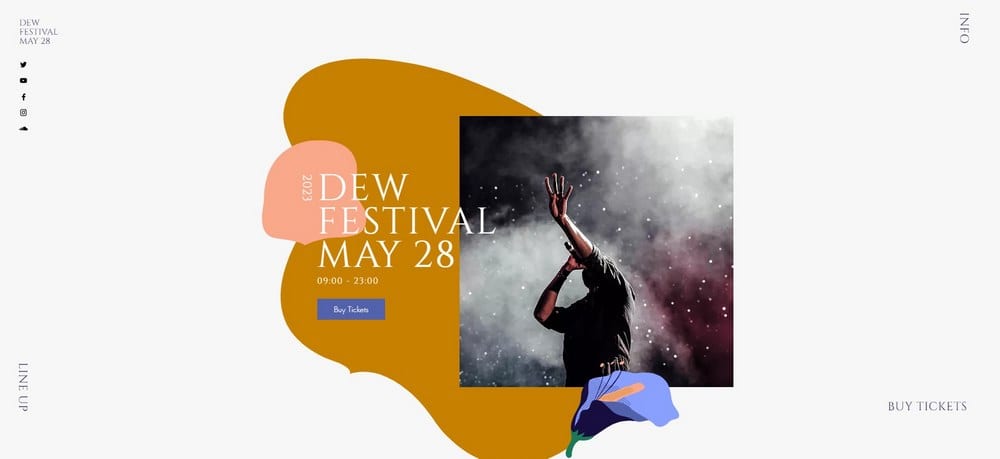 One Day Festival is a Wix template made for creating websites for musicians, bands, concerts, and music festivals. It features a unique and creative design with parallax scrolling effects, gallery sections, Instagram integration, and much more. The template is fully responsive and looks great on mobile devices.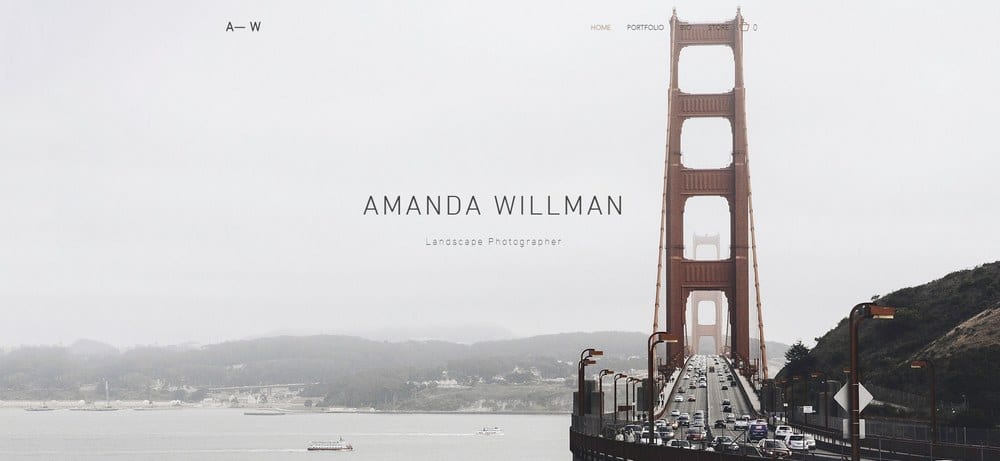 This Wix template comes with a minimalist design and it's ideal for creating a portfolio website for a photographer. It includes a stylish layout where you get to showcase your photos with large image previews and even has an online store layout for selling stock photos and prints through the website.
If you're planning on setting up an online store, Shopify is worth your consideration. Check out our collection of the best Shopify themes for inspiration.