How To Change Wix Template (+ Best Starter Wix Themes)
Wix is one of the best and most convenient platforms for building websites. But, in exchange for the convenience, you are also forced to accept a few limitations.
A very irritating limitation of Wix is its inability to change your website theme. While Wix allows you to easily edit and customize your website design, there is no function available to switch the existing template of a website to a different design.
This is a common downside to using SaaS website builder platforms. However, there's a way you can bypass this limitation. It requires a little bit of work, but it's the best solution to this problem.
In this short guide, we'll show you how to change your Wix template along with a few suggestions on how to pick the right theme layout.
Let's get started.
Why Change Wix Theme Design?
As your business grows, you'll want to add new features, change branding, or even add a shop to your website. The easiest way to make such changes is to switch to a different theme design.
Website builder platforms like Wix prevents you from doing this. Wix website builder is designed to offer a convenient way to customize the design and layout of your website. As a result, it uses the template you pick in the initial setup process as the foundation of the entire website.
This limits how far you can customize the design. And the only way to change your Wix template is to reset and start from the beginning.
How to Change Wix Template
Since there's no option to change your existing theme, you'll have to create a new Wix site with a new design and then move all content from your existing site to the new site.
As tiresome as it may sound, it's the only option you've got. Here's how the process works.
Step 1: Create a New Wix Site
Start by creating a new Wix site. You will be moving all the contents from your old website over to this new site.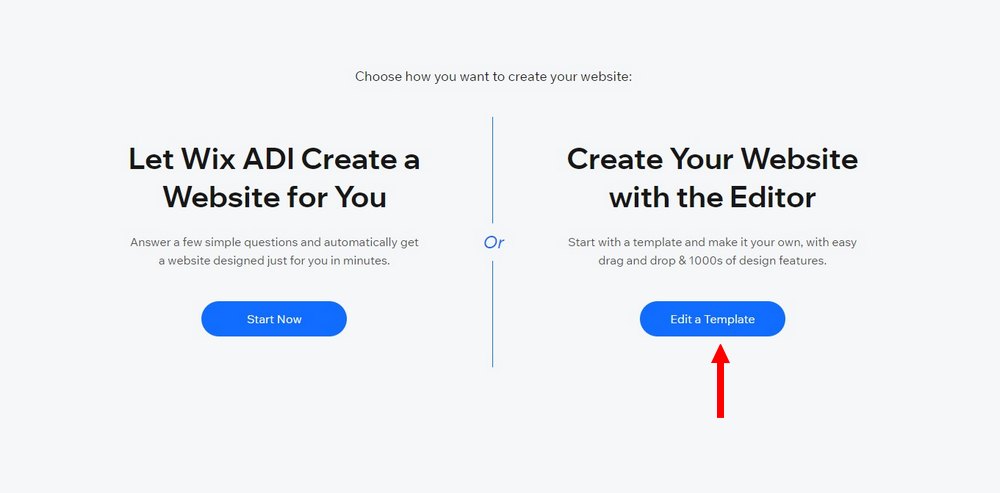 Make sure to build your site using the Wix Editor. This offers more options for customizing your site design.
Step 2: Pick a New Theme Design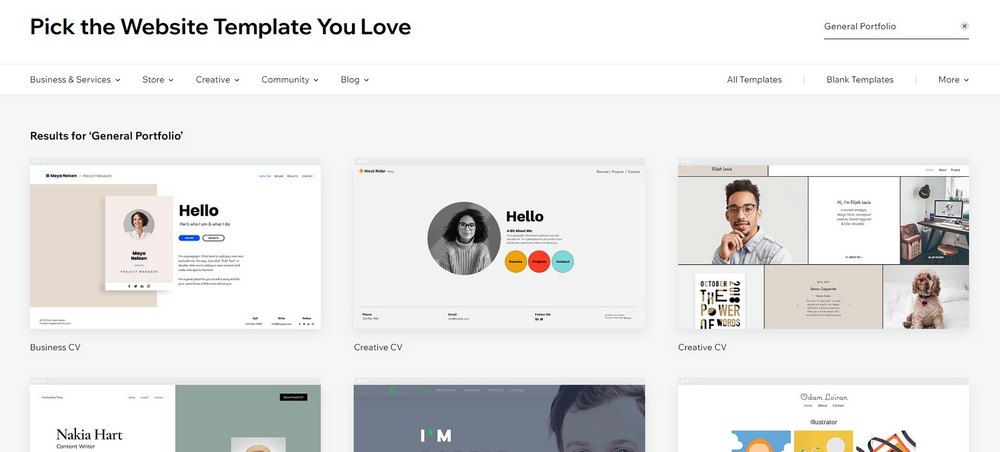 Next, pick the new theme you want for your website. Make sure to choose the right theme because if you want to change the theme, you'll have to start all over.
Step 3: Copy the Pages
Once you have the new site setup, you can start transferring the pages from your old Wix site to the new one.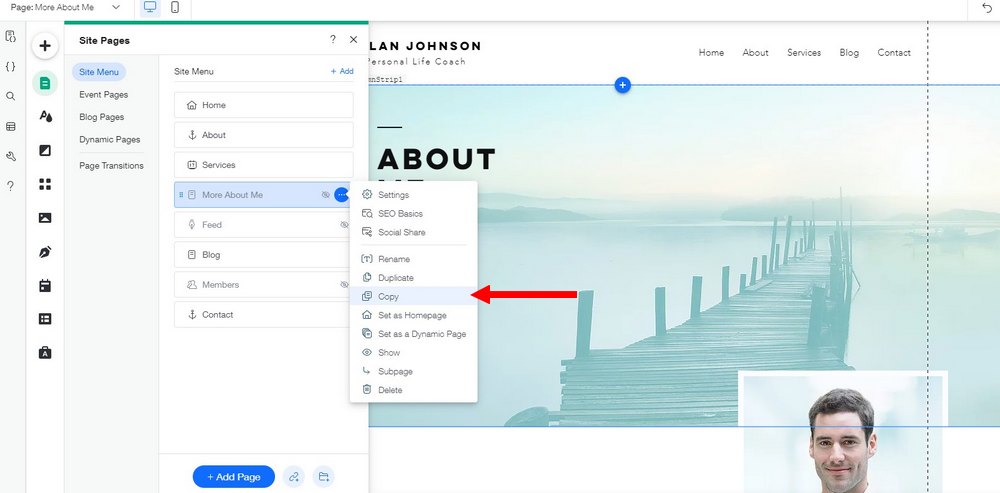 Edit the old website and go to Menus & Pages and then Site Menu. Click on the menu icon next to a page you want to copy and select Copy from the drop-down menu.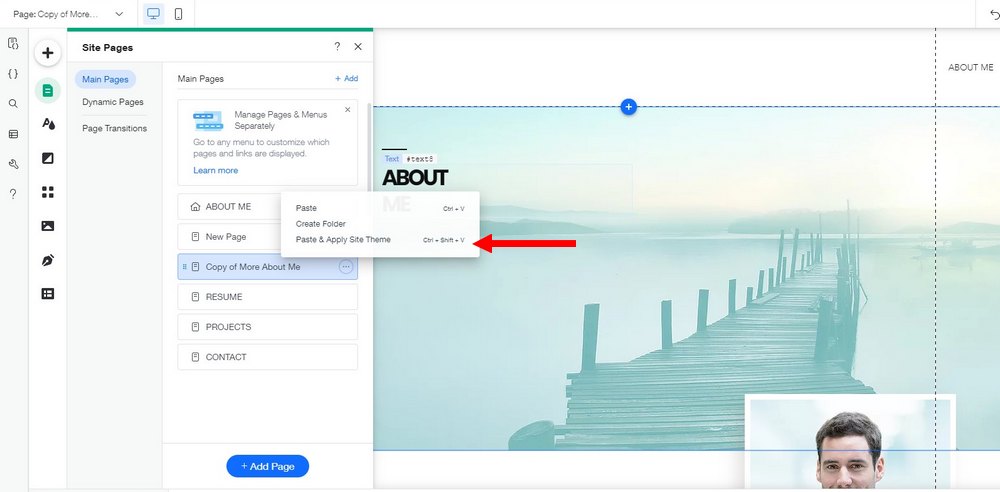 Now switch to your new Wix site and go to Menus & Pages and Right-Click anywhere in the Main Pages area. Then select Paste & Apply Site Theme option.
This will copy over all of the contents from the old page, including media files, and create a new duplicate page on your new website. It will also apply the current theme design to the page as well.
Step 4: Copy Media Files
You can also import your media files such as images and videos from the old site over to the new one. Here's how.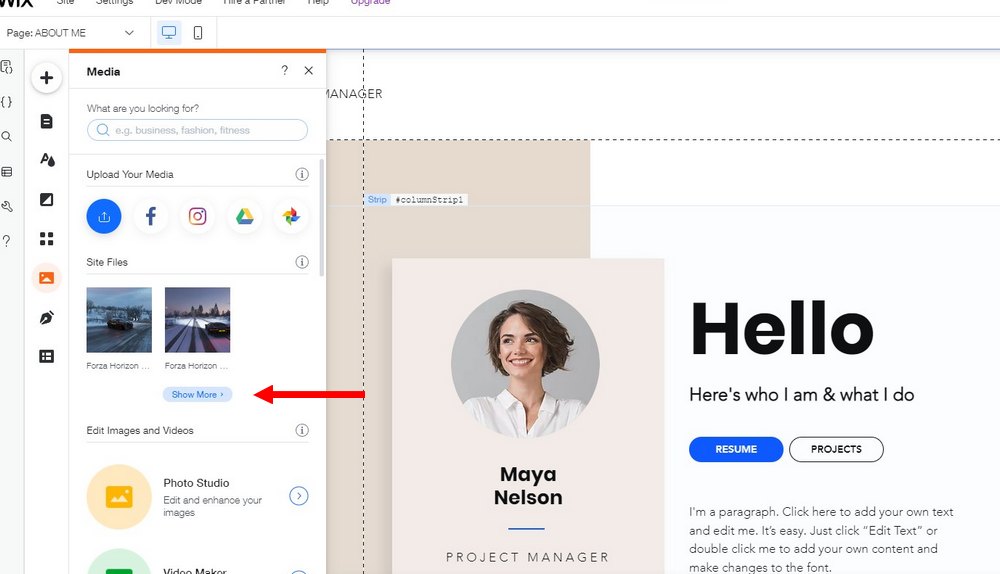 Go to the Wix Website Editor from your new site. Then go to Media and click on Show More.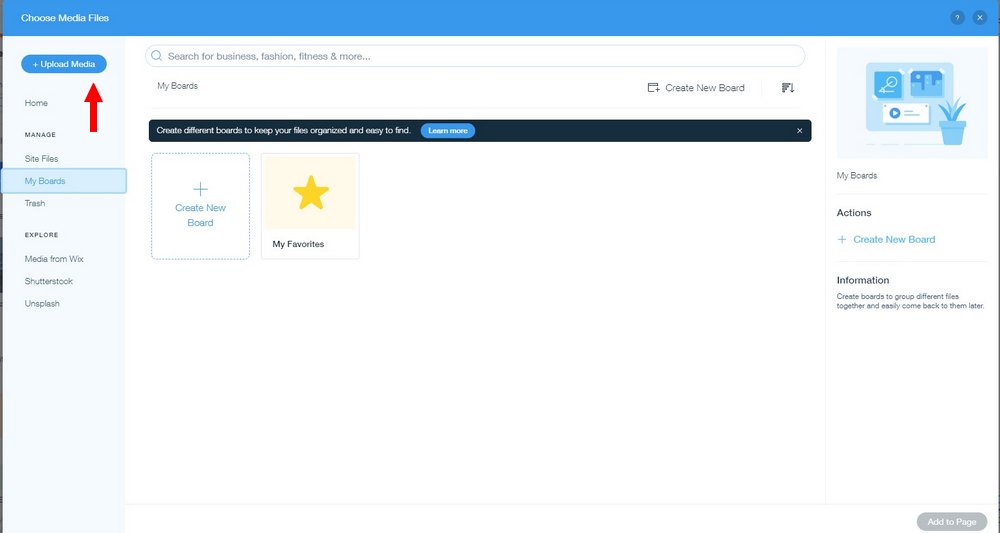 From here, click on the Upload Media button.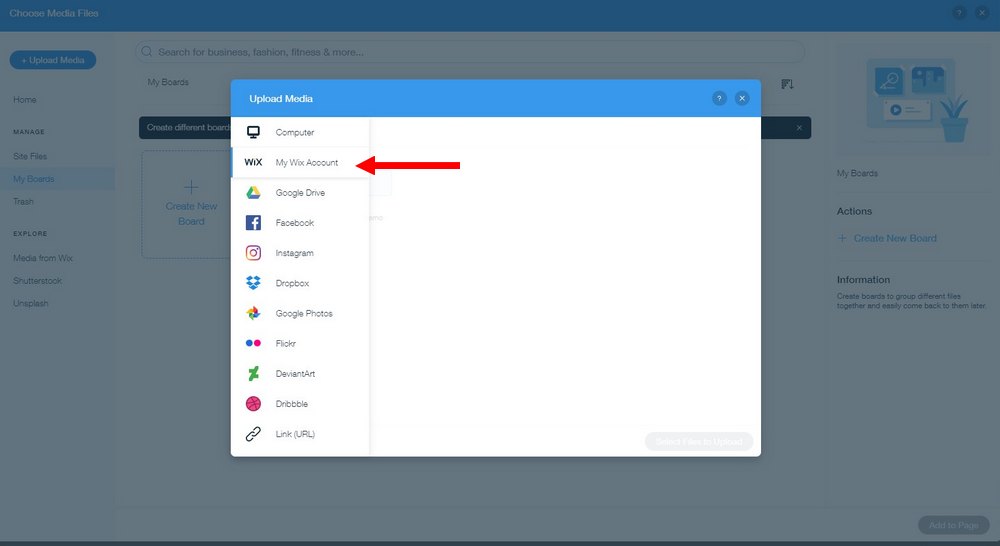 Now select the Wix Account option.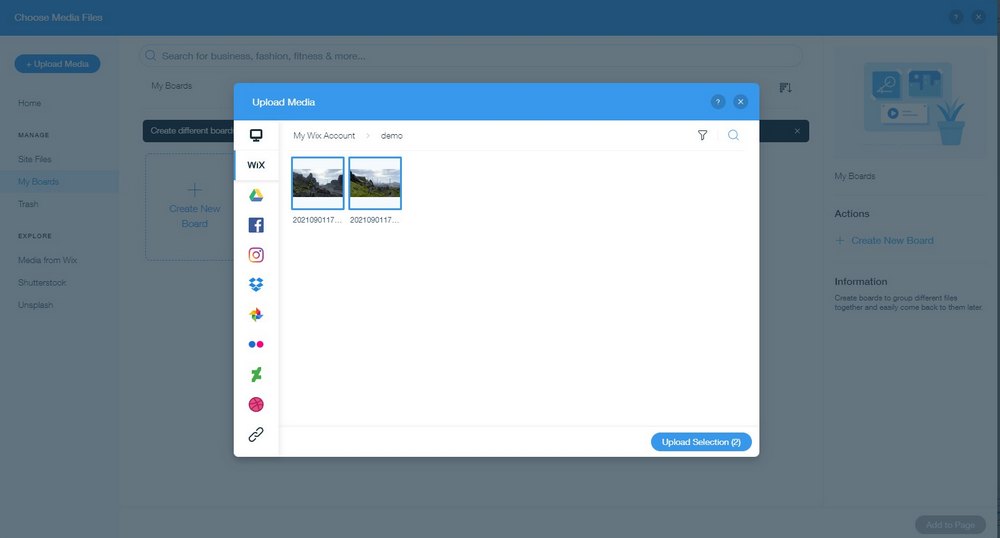 Then you can access folders that contain media files for each of your Wix sites. Find the folder for your old Wix website, select all the media you want to transfer, then click Upload Selection.
This will copy the media files from your old Wix site to the new one.
Step 5: Transfer Premium Plan
If you've been using a premium Wix plan with your old website, you can move and apply the premium subscription to the new site.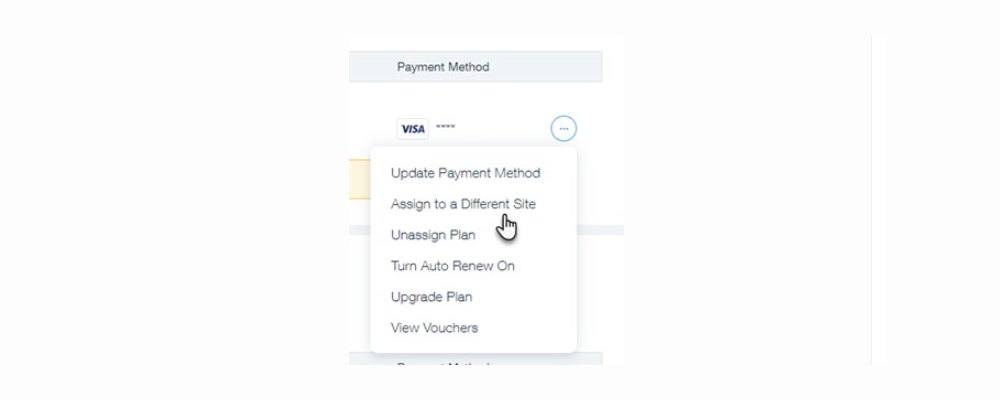 First, go to Account Settings >> Premium Subscriptions
Click the menu icon next to the subscription plan
Then select the Assign to a Different Site option
Select the new website and Assign the plan
It's a tedious process but it's the only way to change your template. If you want to avoid all this work, you can hire a Wix developer to get all this work done for you.
Best Starter Themes for Wix
The best way to make sure you have more control over the customizability of your Wix site is to choose a flexible theme. Here are some of the best Wix templates with flexible layouts.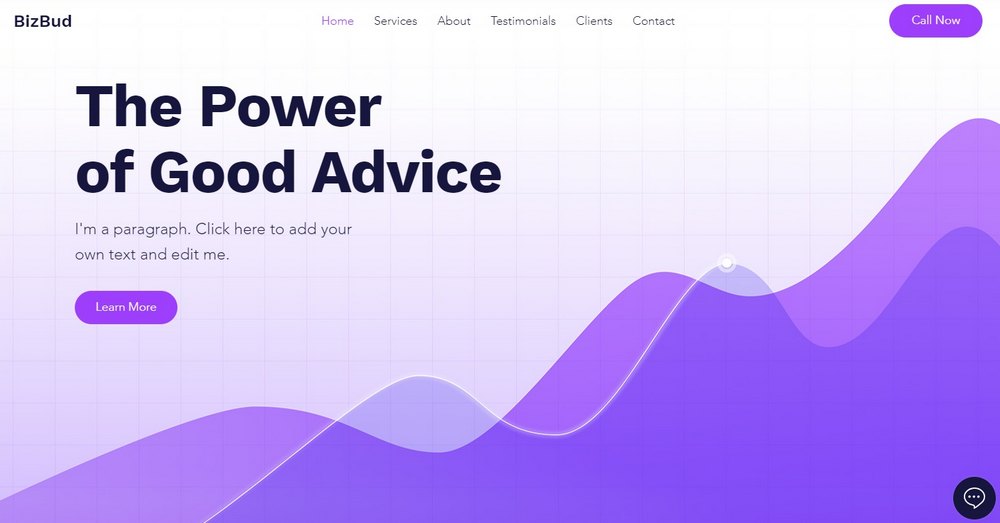 This Wix template offers a clean and minimal layout for you to build a great website for any type of business. You could easily customize to change the layout or add new content blocks to make websites for corporate businesses, agencies, consulting businesses, and more.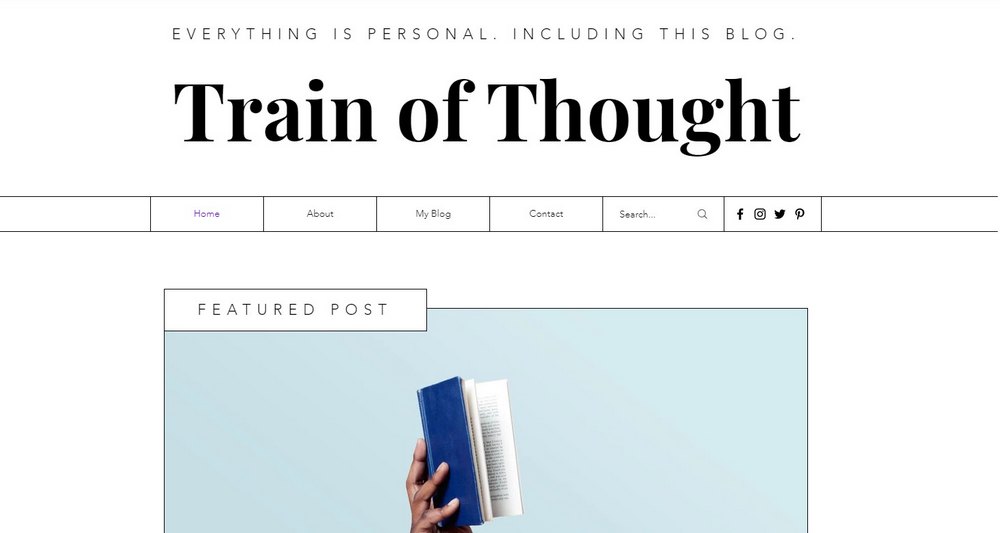 Using this Wix template, you can build a simple personal blog with a professional layout. It has a beautiful homepage layout that you can customize to add featured posts as well the latest posts. And it has a sidebar area for including a bio section to introduce yourself to your audience.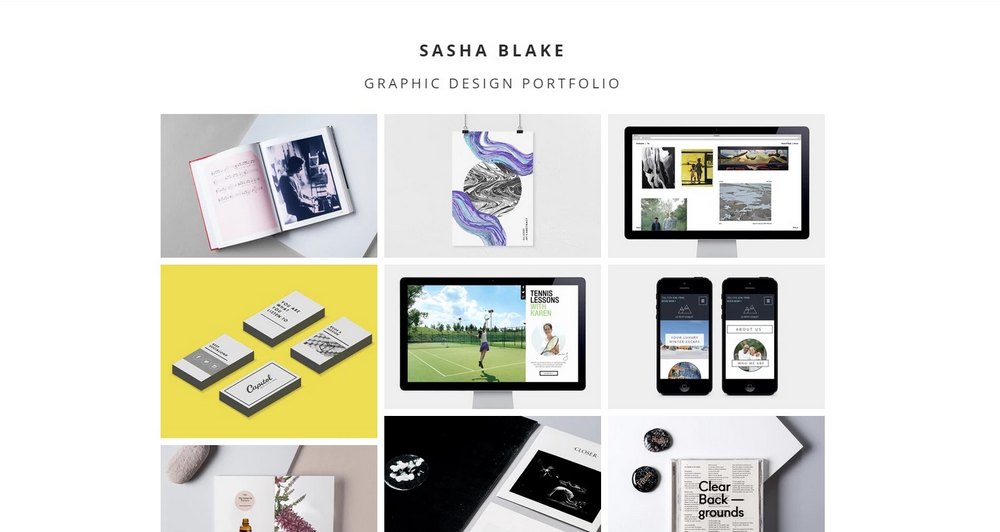 A solid gallery section is an important part of a portfolio website. This Wix template has the perfect gallery for showing off your best work. And you can use it as the foundation to add more content blocks and elements to create a personalized portfolio for your work.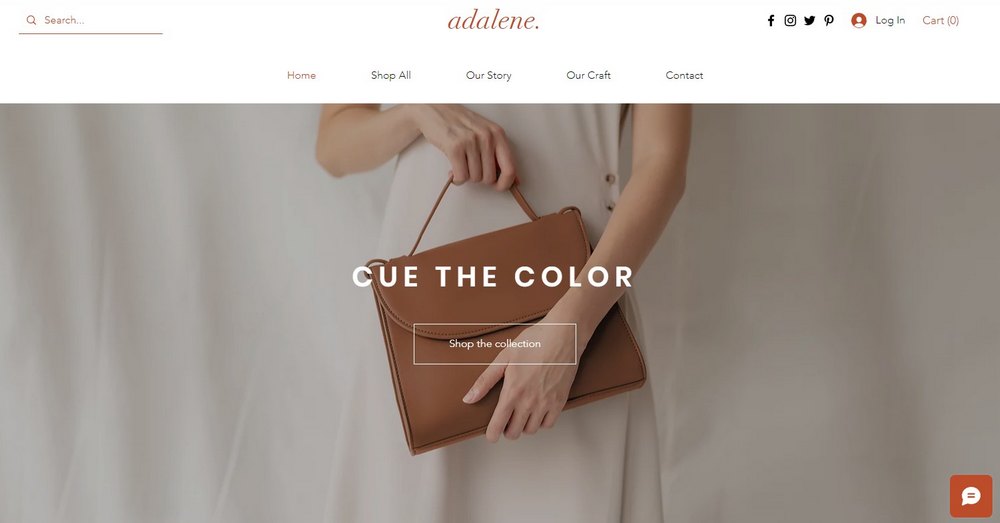 This elegant Wix template is ideal for building online stores for apparel shops, jewelry, handmade crafts, and much more. It has a simple layout with a sophisticated design. You can also customize it to add elements of your own to create a branded store for your shop.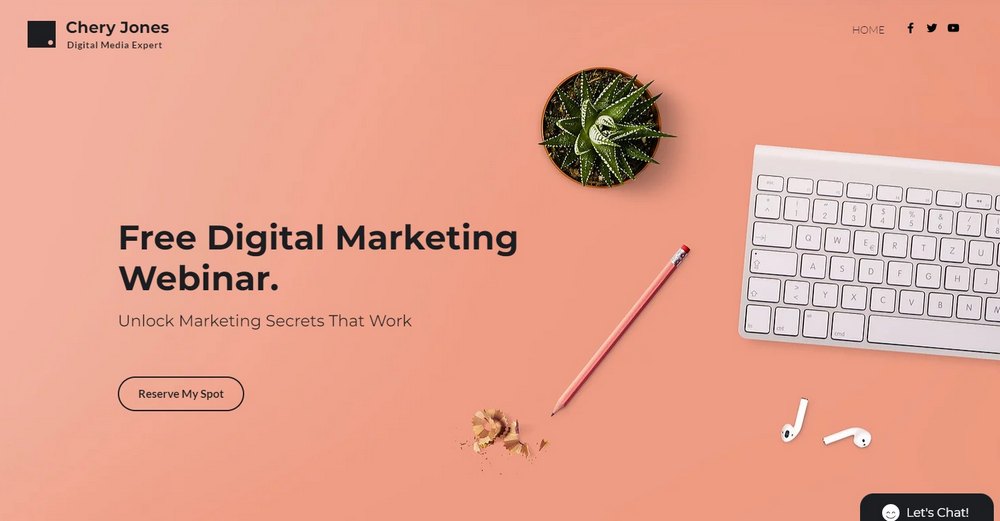 With this template, you can create landing pages for promoting any type of event or product. The template features a full one-page layout where you can include a call to action and for adding details about your product or event.
You can find more Wix templates in our best Wix templates collection.
Additionally, you can choose blank templates to build Wix sites from scratch. It will take more work to build a website using a blank template but you'll have more freedom to design the site you want.
In Conclusion
Unless you're a devoted Wix user who enjoys the convenience of the platform, we recommend that you consider building your website using a more flexible platform like WordPress.
Read our comparison guide on Wix vs WordPress to see the many benefits of using WordPress. You can easily install and test out WordPress on your computer without having to buy hosting. Read this guide to learn how. Or you can compare the cheapest hosting prices to get started on building a WordPress site.