25+ Best Texture Brushes for Photoshop
Adding texture to your graphic designs, artwork, and illustrations starts with picking the right brush for the job. In this post, we'll help you find the best texture brushes for all sorts of design projects.
This is a collection of high-quality and professionally-crafted texture brushes for Photoshop. You can use these brushes to add depth and a final personal touch to your graphics.
We found some pretty unique and wild texture brushes for this list. You'll probably want to download them all. The good news is you can do just that by subscribing to Envato Elements, which includes unlimited access to its entire design resources library for a single price.
Get everything you need to supercharge your Photoshop workflow. From just $16, get unlimited access to thousands of Photoshop actions, Photoshop brushes, add-ons, templates, graphics, fonts and photos.
Go ahead and have a look.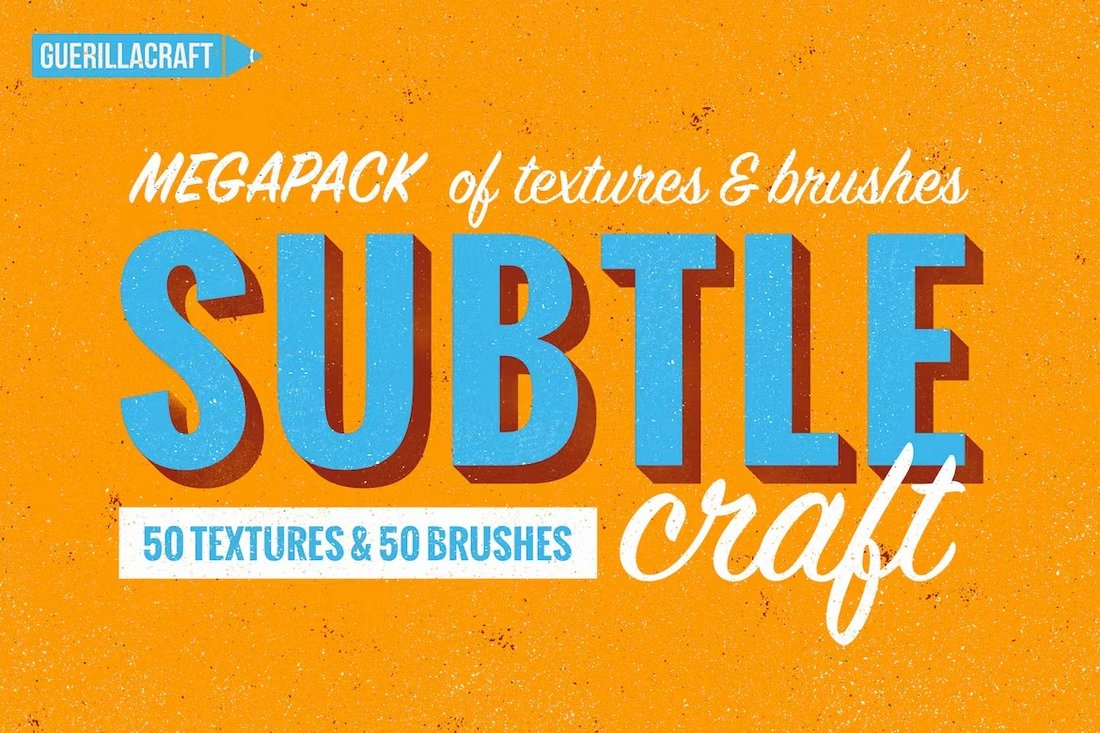 Subtlecraft is a brilliant bundle of subtle texture brushes for Photoshop. These brushes feature classic vintage-themed brush designs that you can use to add a rough or retro touch to your artworks. There are 50 different texture brushes in this back. And it comes with 50 textures in vector format too. Not only that, but you'll also get 10 free Illustrator brushes as a bonus.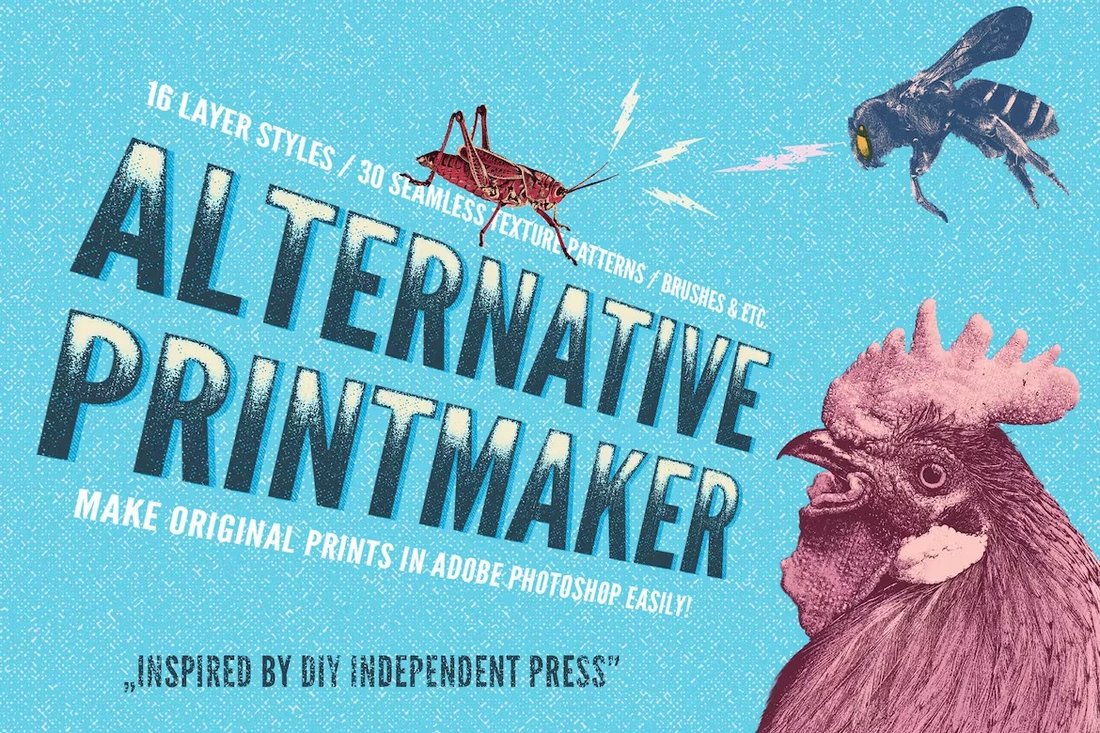 This is one of the coolest brush packs on our list. This bundle includes a collection of valuable resources for designers that contains 36 brushes, 60+ gradients, texture patterns, layer styles, and more. These brushes are most useful for adding half-tone textures and shading to your designs.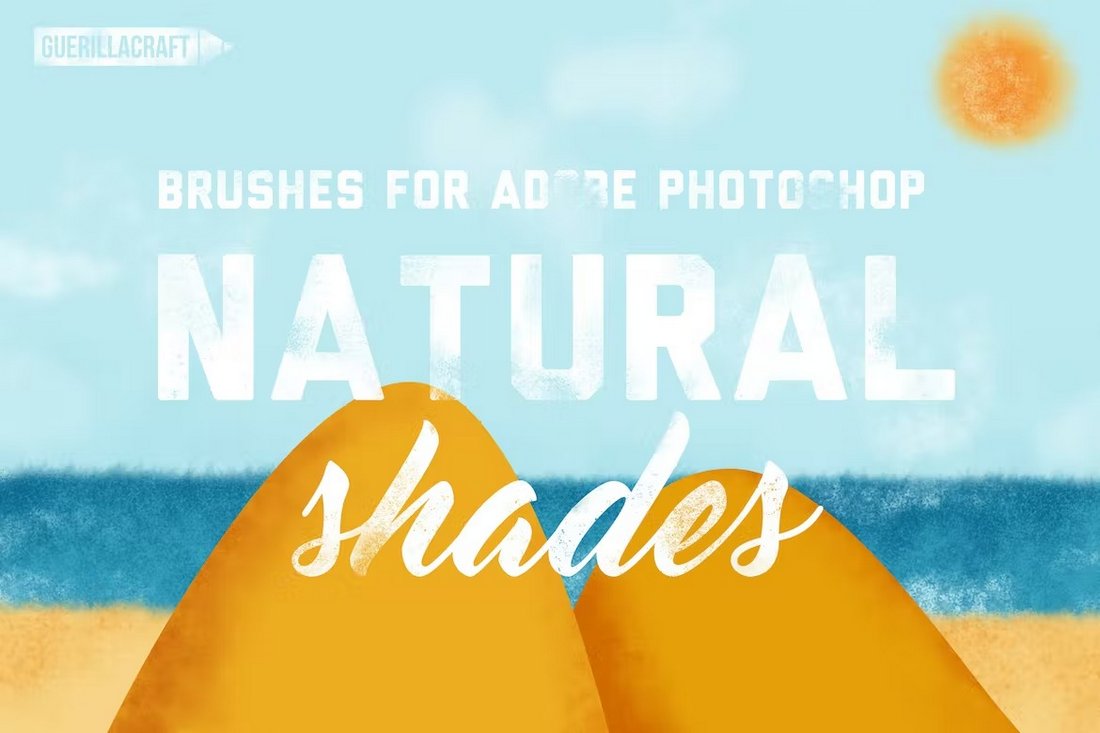 As you may have guessed by the name, this collection of Photoshop texture brushes is made specifically for adding natural-looking shading to illustrations and art. There are 40 different brushes in this bundle in various sizes, patterns, and seamless designs.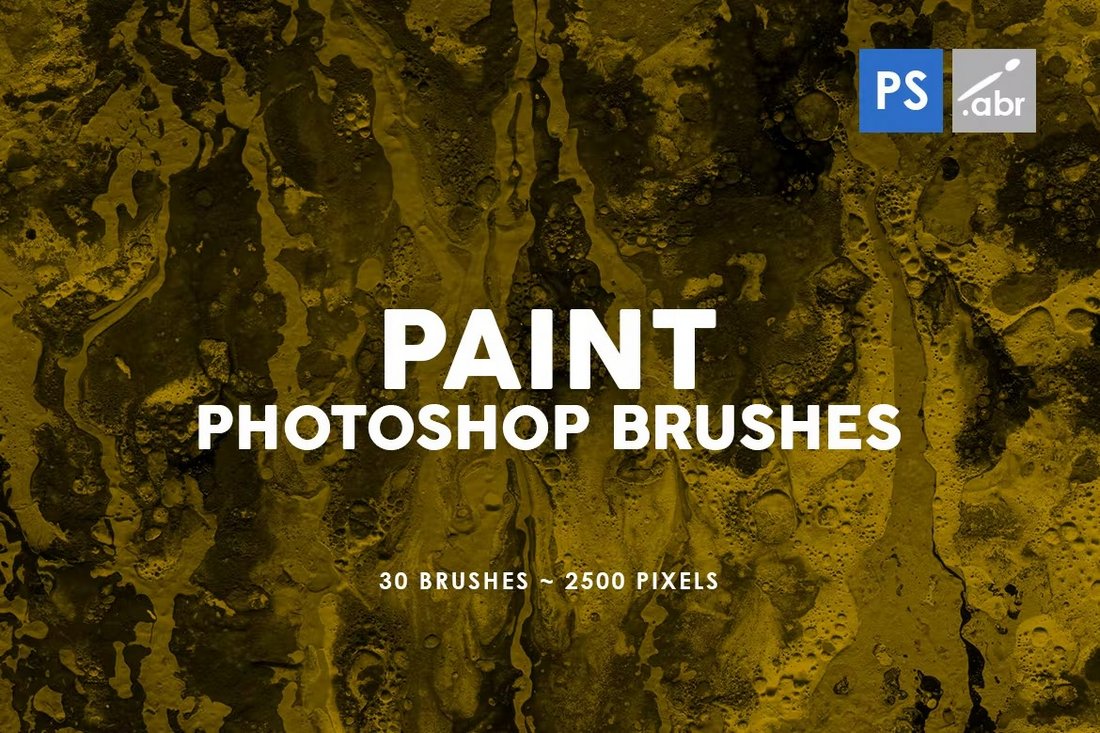 With this bundle, you get a set of realistic-looking paint texture brushes that will surely add a more authentic feel to your designs. These are texture stamp brushes that come in high-resolution. You can even use them to craft backgrounds. There are 30 different brushes in this pack.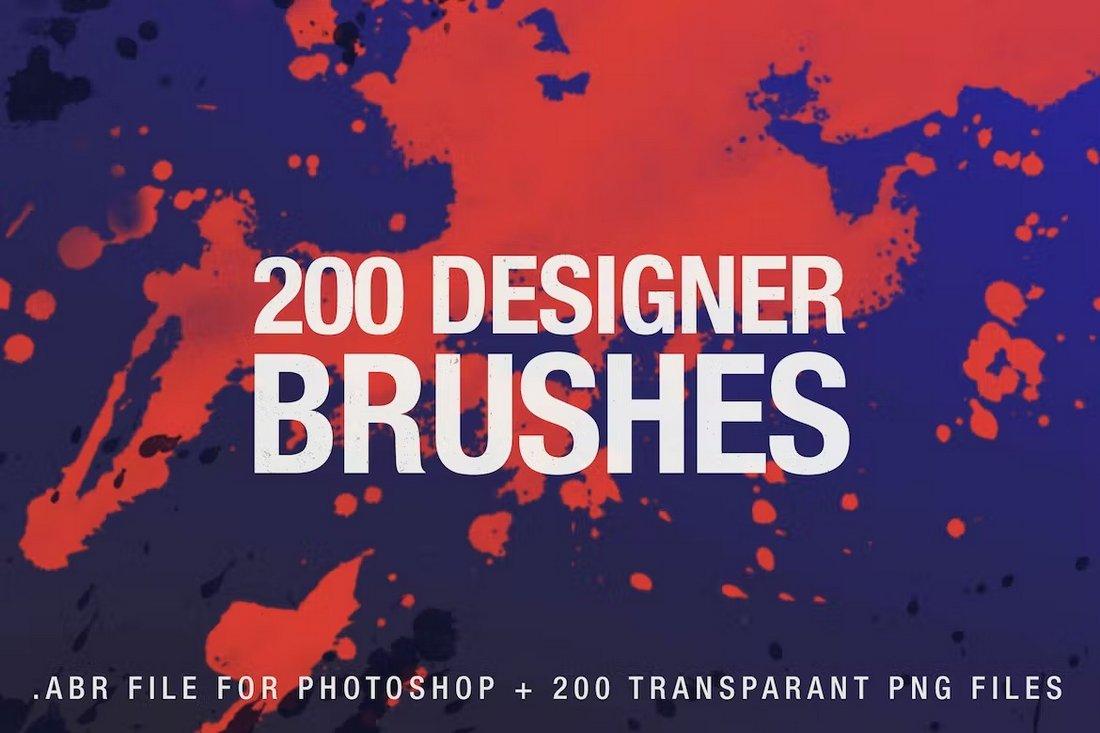 This is a massive bundle of Photoshop brushes that are curated for designers. It includes all kinds of paint, texture, and stamp brushes you can use with your design projects. It's a must-have brush pack for creative professionals. They are available in .ABR and PNG format too.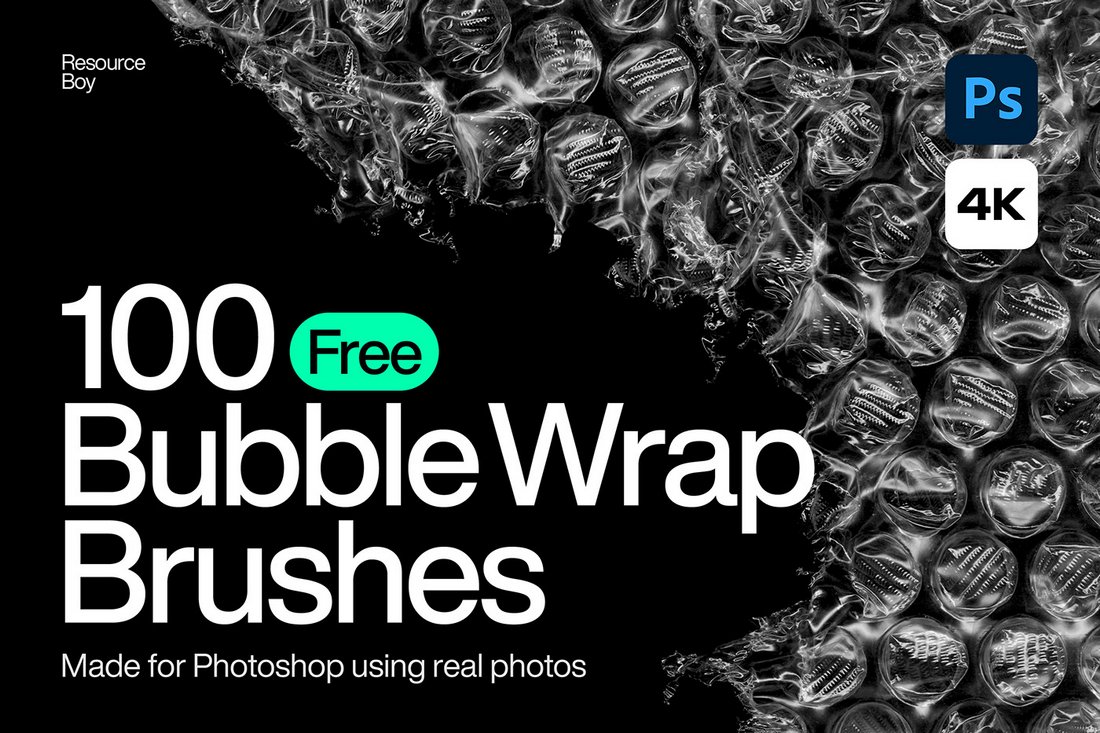 Adding a bubble wrap texture for artworks may not sound like the best idea but it could fit perfectly with specific types of graphic designs. So be sure to grab this Photoshop brush pack. It's free!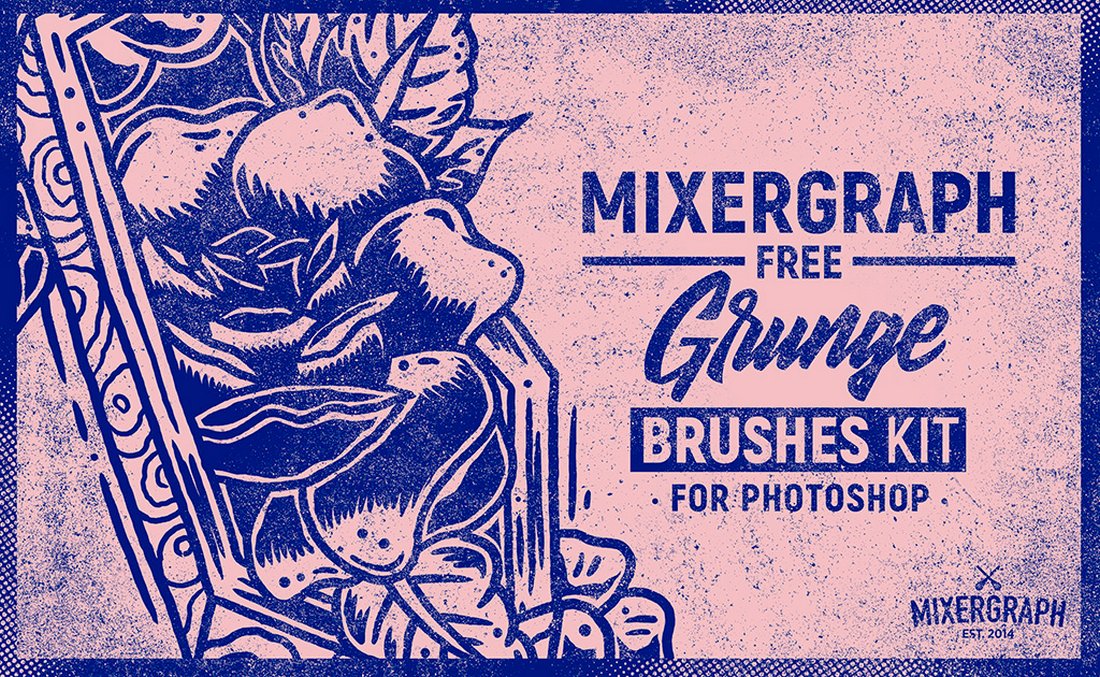 This collection of grunge texture brushes is free for you to download and experiment with. There are some unique vintage-style texture designs included in these brushes.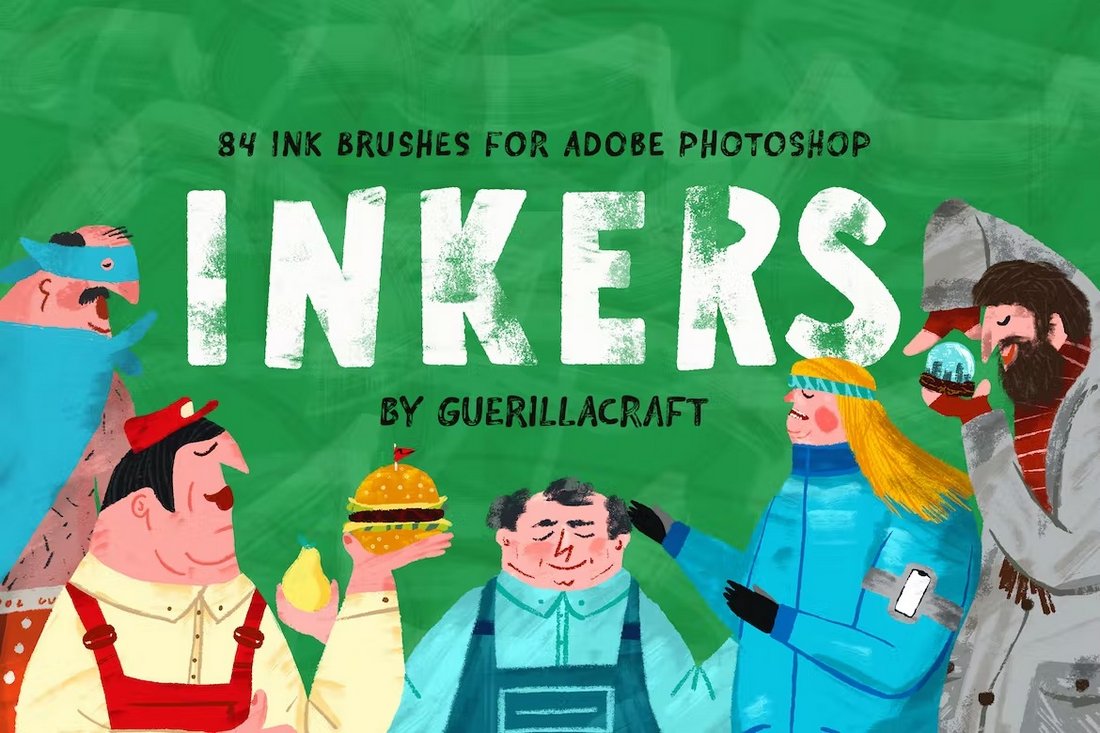 Inkers is a collection of ink texture brushes for Photoshop. According to its creator, it's a labor of love that took them over 500 hours to craft the brushes. Rest assured, these are hand-crafted to perfection. You can use the brushes for line art as well as for texturing. There are 84 different brushes in this bundle.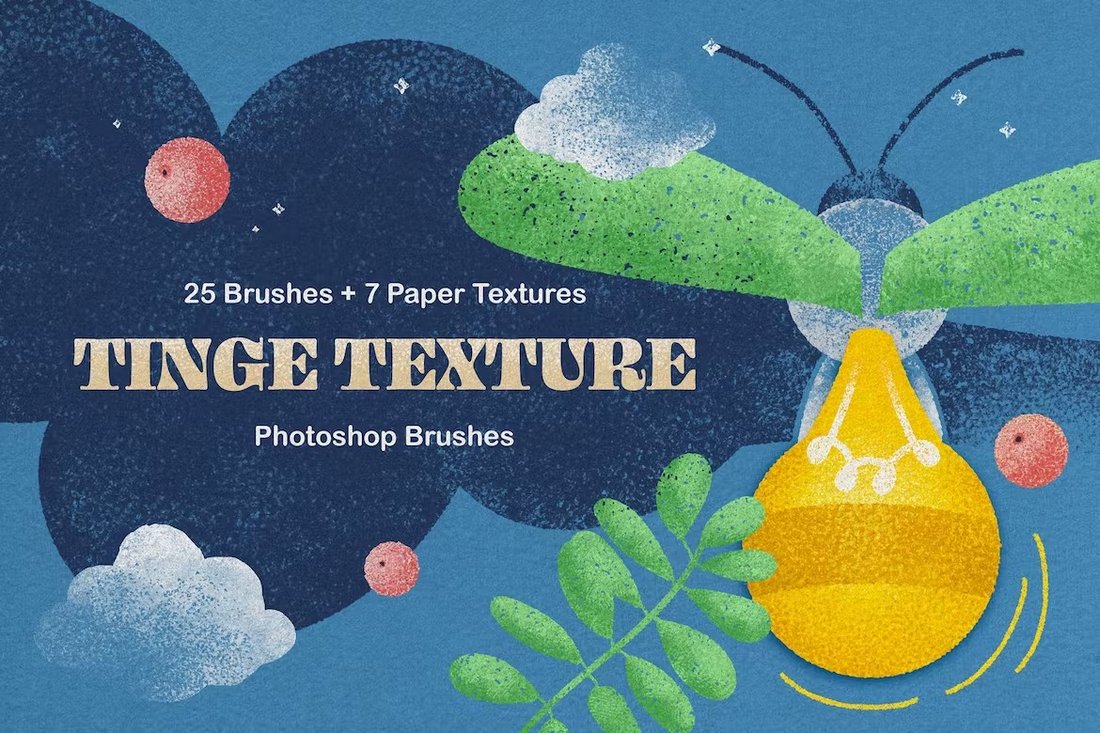 The brushes in this pack have very classic-style designs that will allow you to give a cool retro or vintage feel to your illustrations. The pack includes 25 texture brushes for Photoshop. As well as 7 paper textures in JPG format.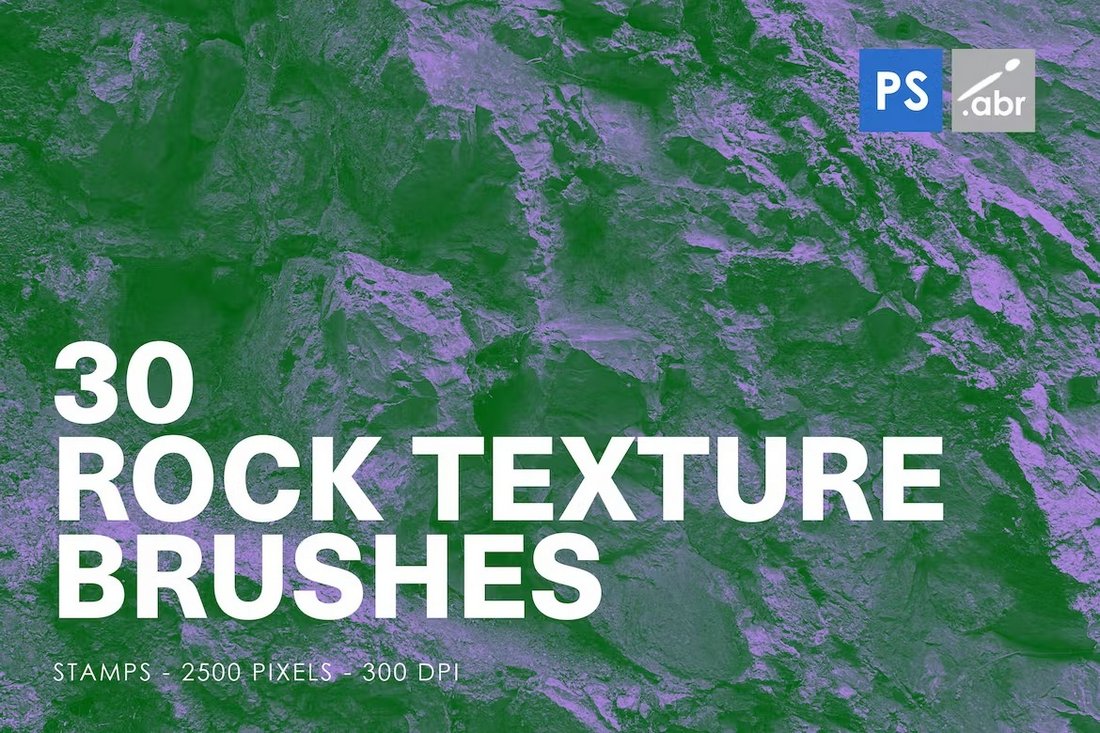 A collection of rock stamp brushes for Photoshop. This set includes realistic designs of rock textures that will be quite useful in your graphic design projects. They can be used to add cool effects to your artworks, craft backgrounds, and even for photo manipulations.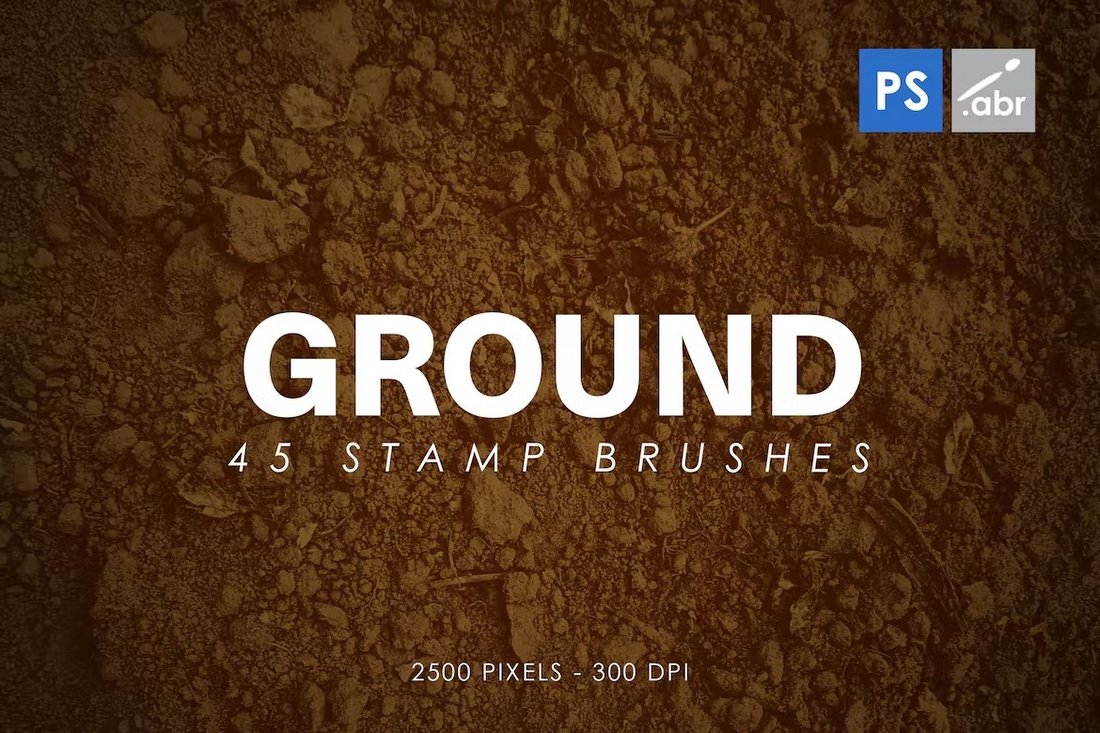 Want to add realistic-looking ground textures to your designs? Then this set of Photoshop texture brushes will help get the job done. There are 45 different styles of ground textures in this pack with gravel and dirt. They will make your graphic designs look more genuine.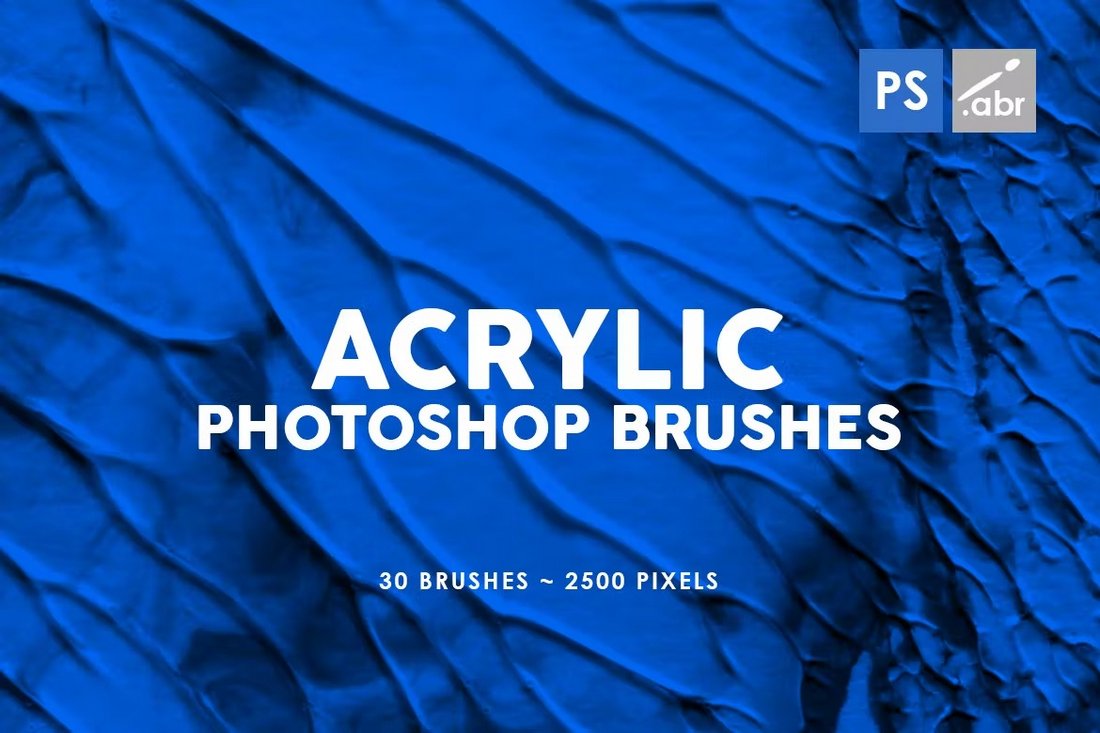 This Photoshop brush set also features realistic stamp brushes of acrylic textures. It has 30 different styles of acrylic-based texture designs. You can use them to add textures as well as decorative elements to your designs. The brushes are compatible with Photoshop CS3 and higher.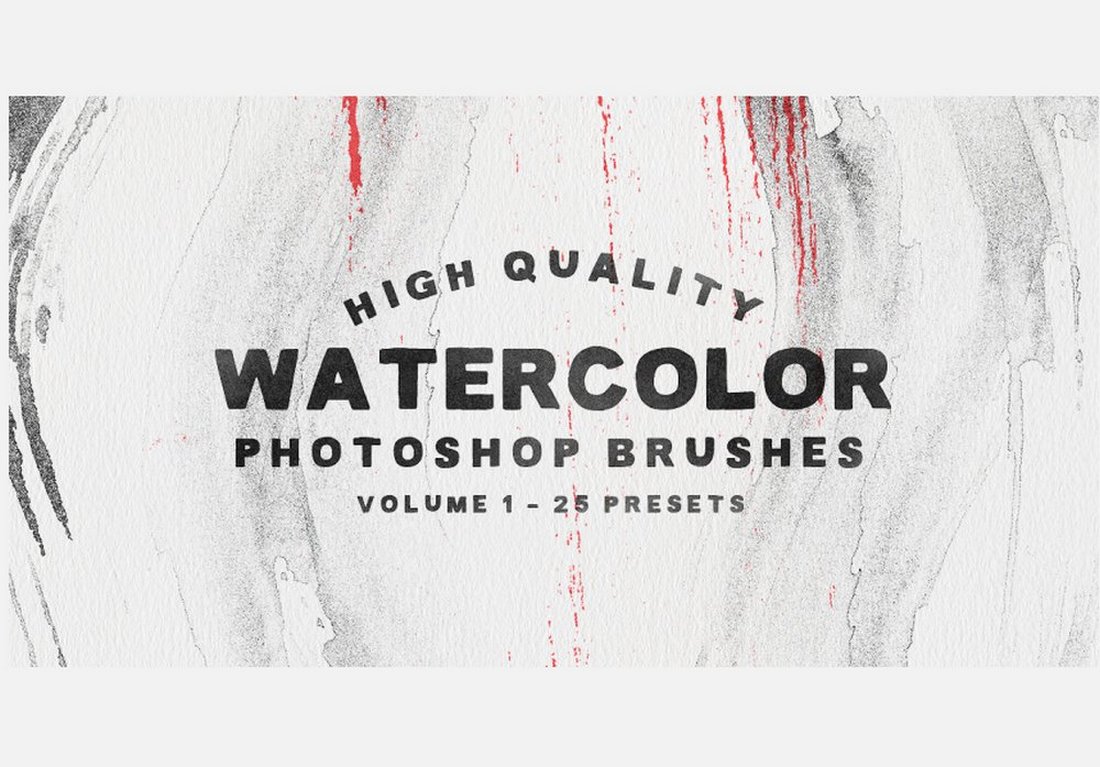 With 25 different watercolor-style texture brushes to choose from, this bundle will offer a wide variety of brush designs for your projects. And you get to download the entire pack for free.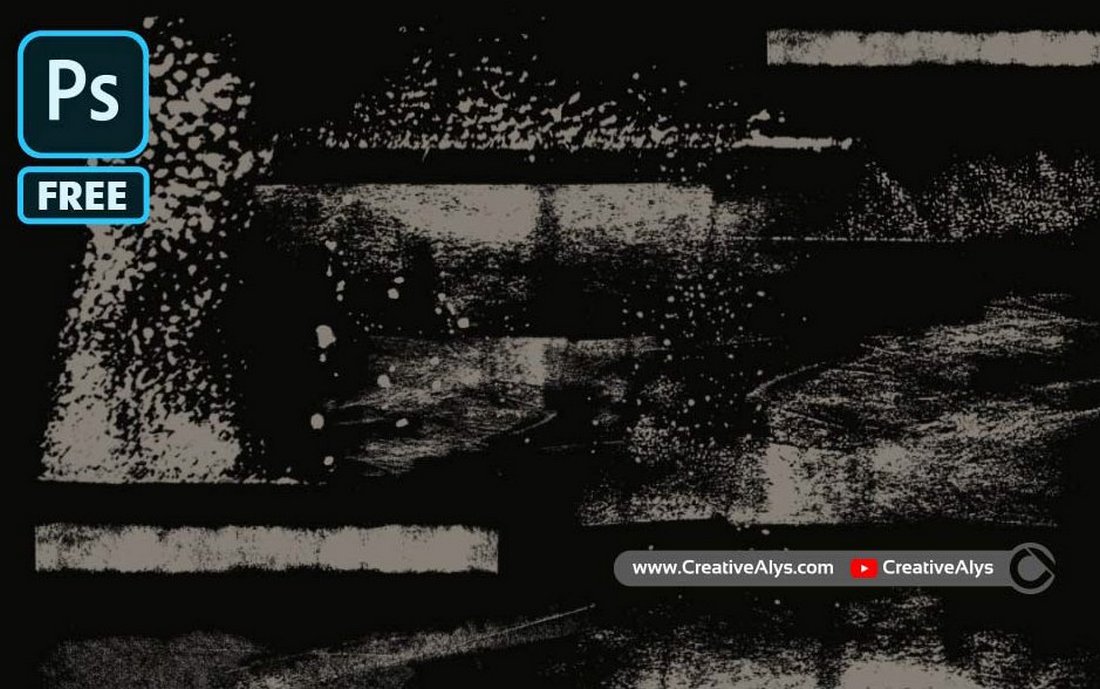 Inky Blunders is free Photoshop texture brush pack that comes with 10 unique brushes. They feature ink-based texture designs. Each brush features a unique hand-crafted design.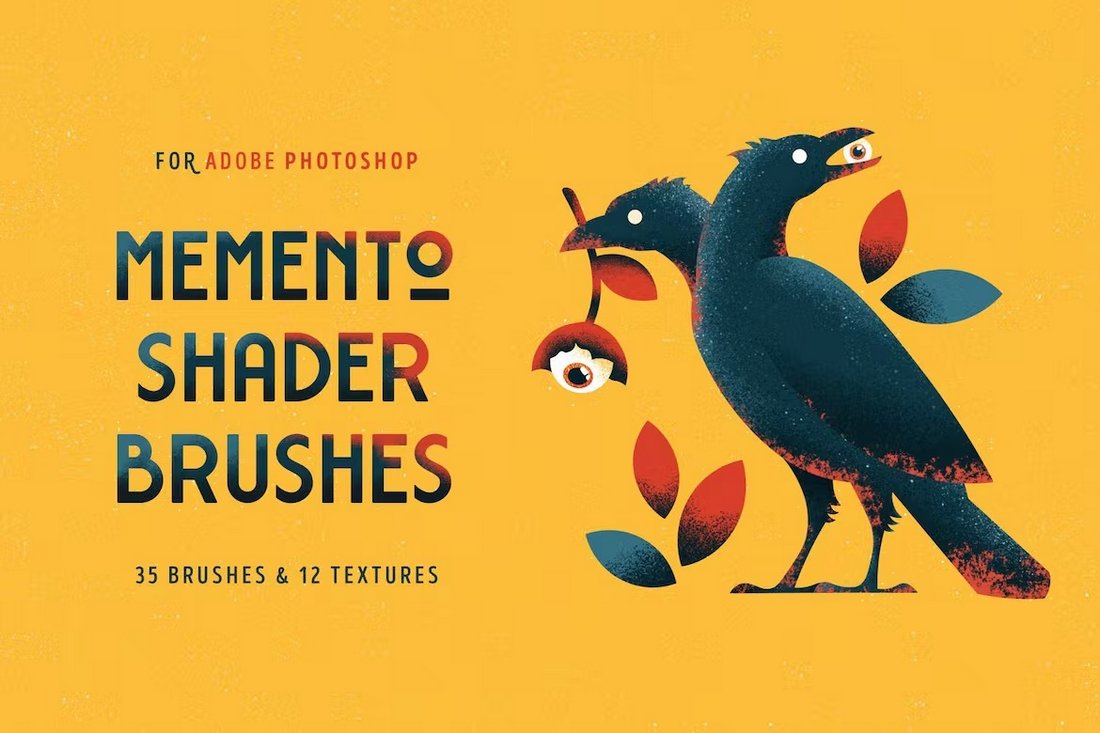 This bundle comes with a set of shader brushes for creative artists and designers. There are 35 shading brushes in this pack with various styles, including shading, noise, and hatch brushes. They are ideal for adding textures too. As a bonus, you'll get 12 grain textures as well.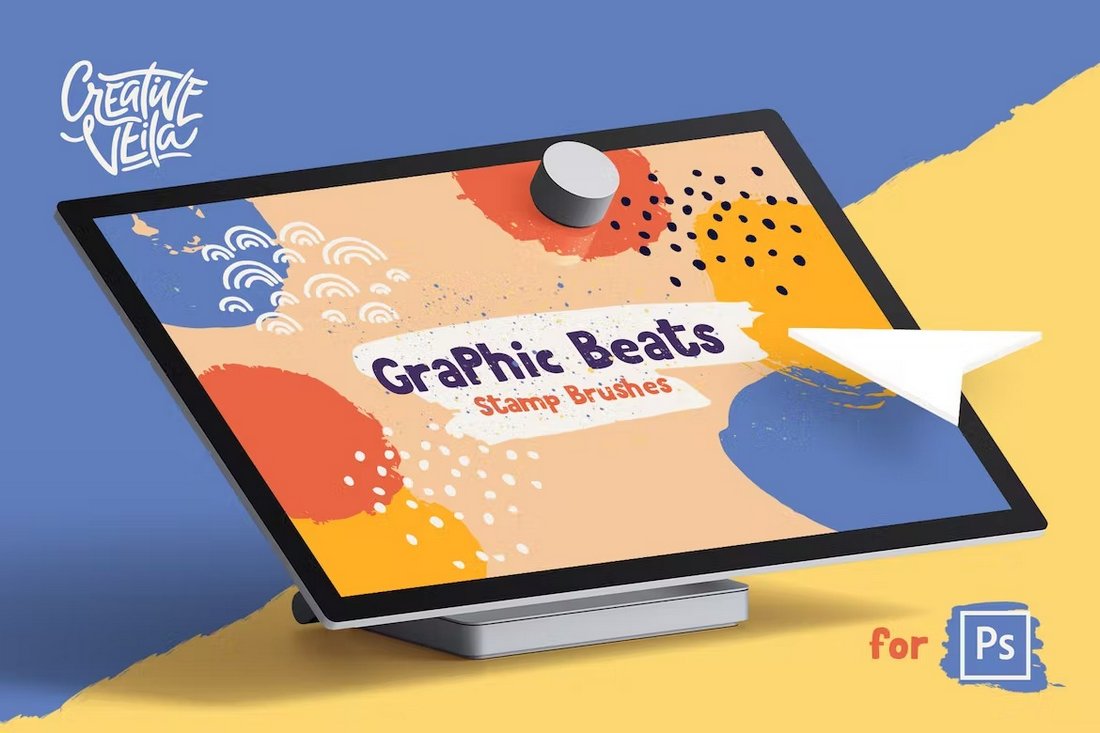 Graphic Beats is a collection of cool resources for artists. It has a huge collection of 330 brushes with various styles and strokes. Brushes are available in 5 categories, including splashes, swooshes, and more. Every artist, illustrator, and designer should have this brush pack.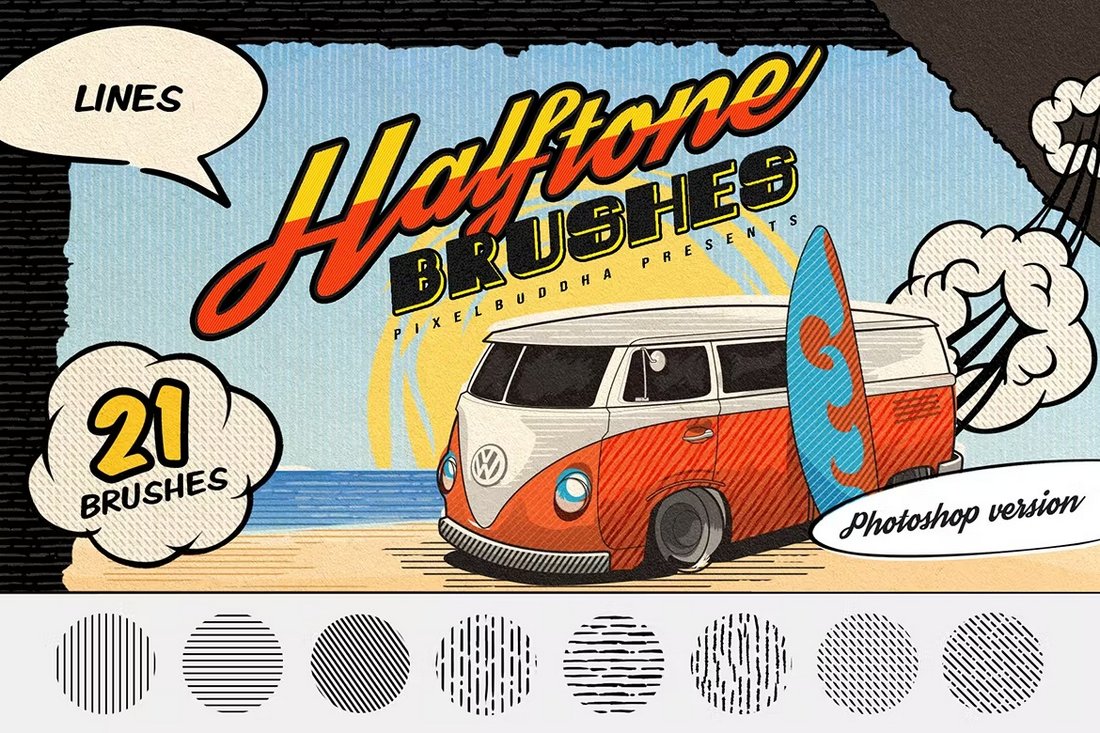 If you're a fan of halftone brushes, you'll immediately fall in love with this Photoshop texture brush pack. It has 21 brushes for Photoshop with different styles of art. They are all inspired by vintage designs. It gives you a set of free paper textures in JPG format too.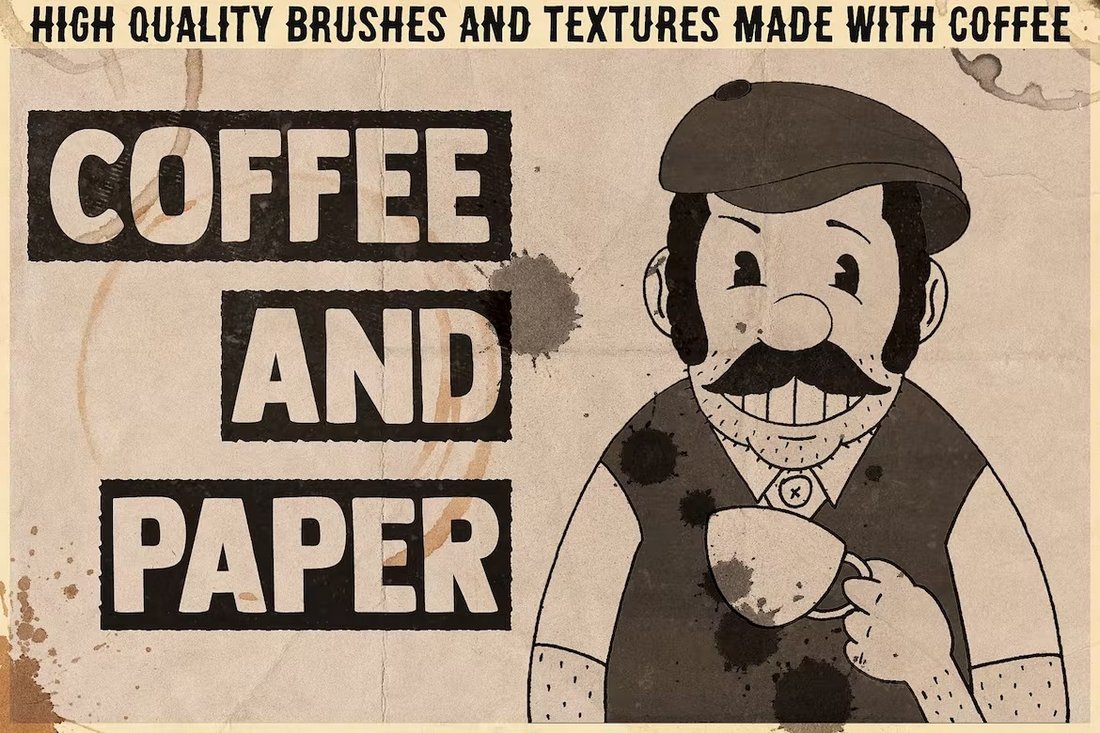 Just as you see in the preview image, this Photoshop brushes pack includes a set of unique texture brushes that are inspired by coffee stain designs. There are over 150 brushes in the bundle for adding cool textures and elements. As well as 12 grunge paper textures.
This is a set of cool texture brushes for Photoshop featuring frozen and icy designs. These are texture stamp brushes that can be used to craft various styles of backgrounds, decorations, and patterns. The brushes are available in high resolution.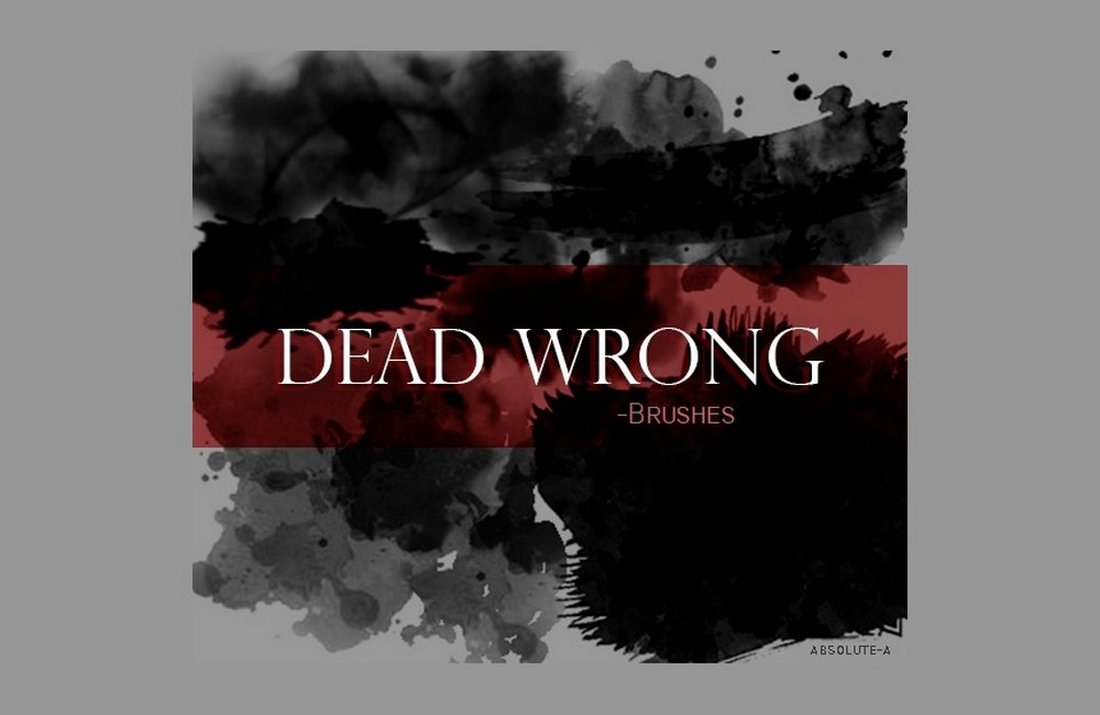 This free brush pack is for fans of ink and stain texture designs. There are 6 different Photoshop brushes in this pack with creative designs. You can download the brush set for free.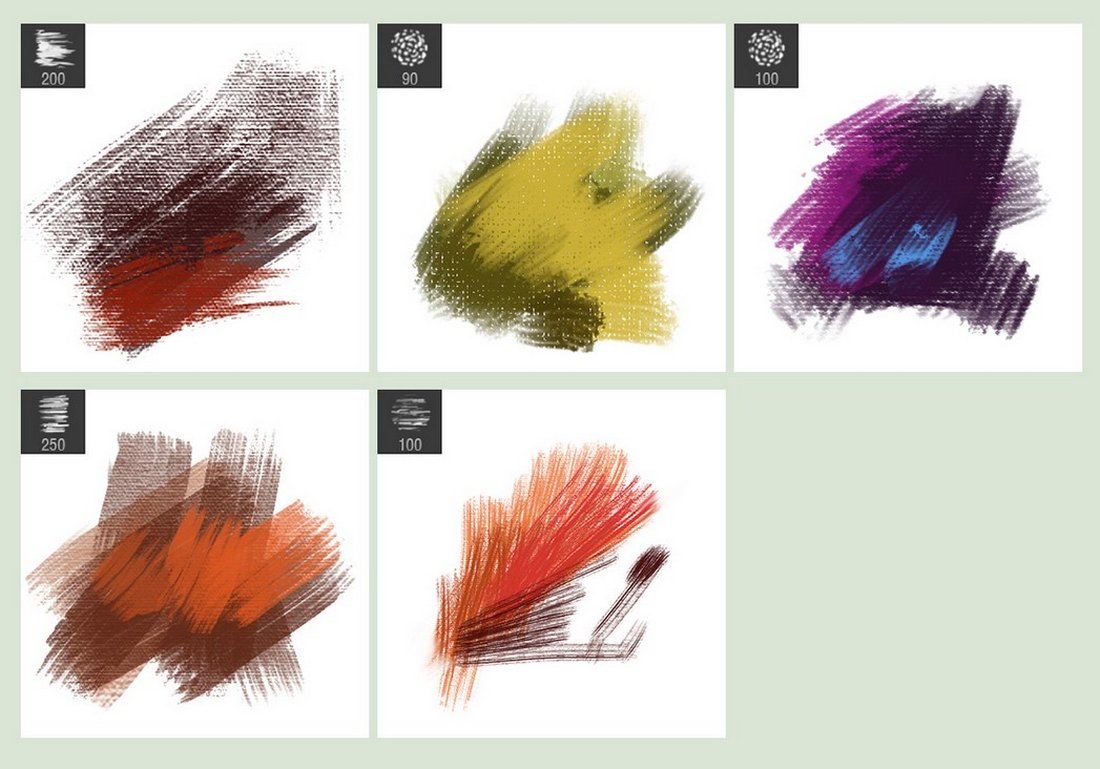 The textured designs of these Photoshop brushes are inspired by canvas paintings. They are like brush strokes on a canvas. There are 5 unique brushes in the bundle. All are free to use.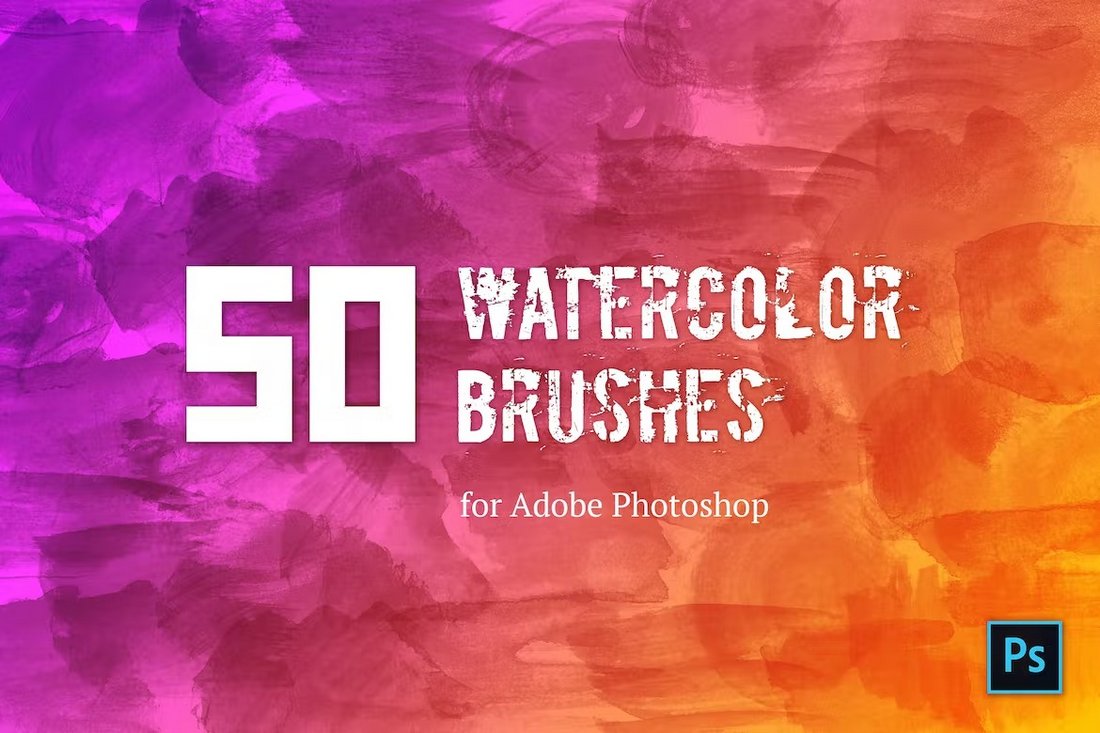 If you love watercolor brushes, be sure to add this Photoshop brush pack to your collection. It includes 50 different Photoshop brushes with handcrafted watercolor stain designs. They are ideal for adding textures to your creations too.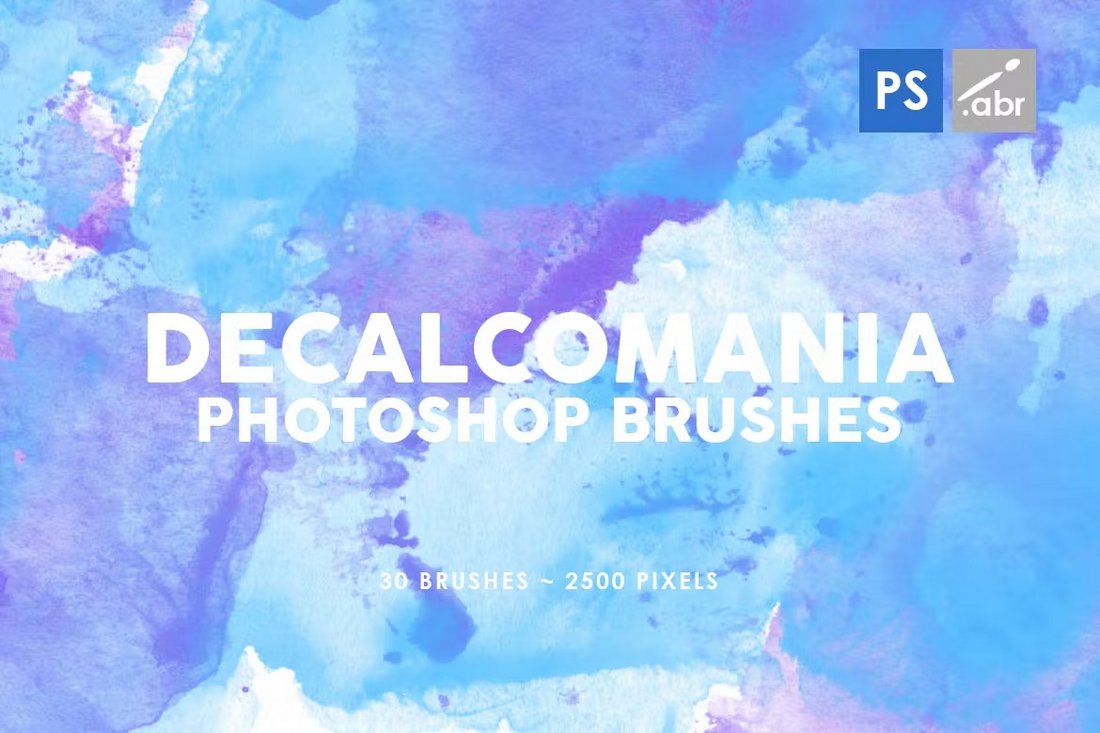 This Photoshop brush set includes 30 different texture brushes featuring unique blotting-style brush designs, also known as Decalcomania. These brushes will not only help create cool textures but will also remind you of your childhood.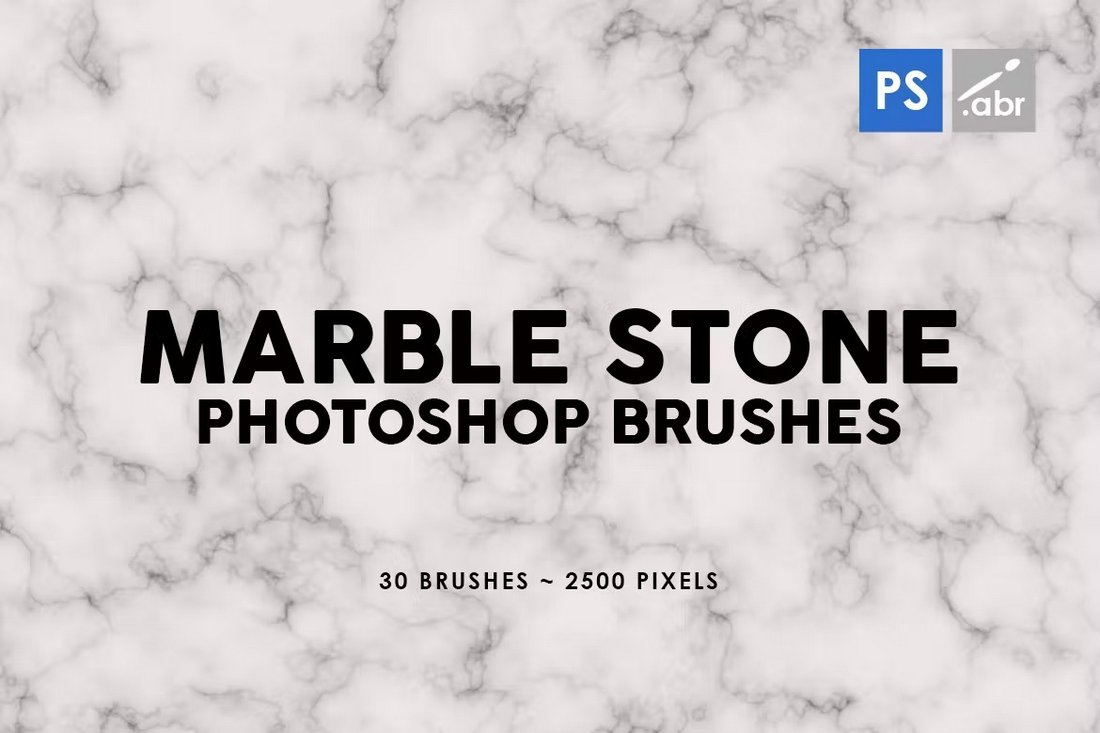 A collection of unique stamp brushes for Photoshop featuring marble stone textures. There are 30 different brushes in this pack featuring various styles of marble stone designs. You can use these for adding decorative elements as well as for photo overlays.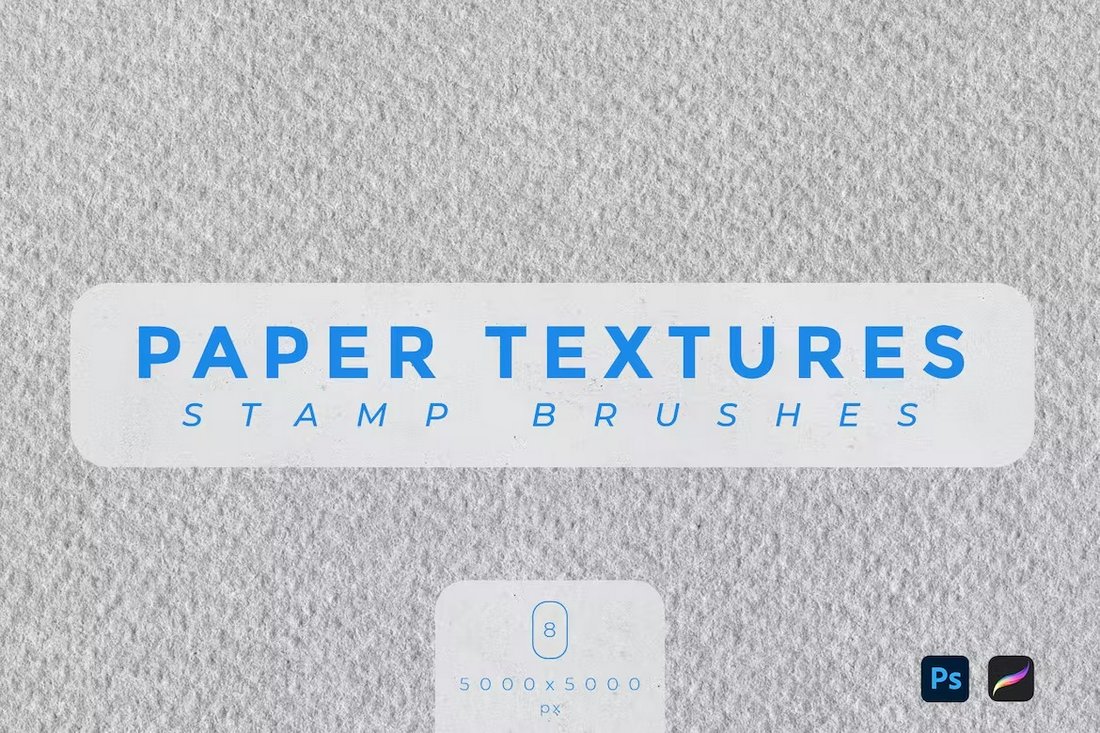 Want to add realistic paper textures to your graphic designs? Then be sure to grab this brush pack. It includes 8 stamp brushes featuring realistic-looking paper textures. They are perfect for all kinds of artworks and illustrations.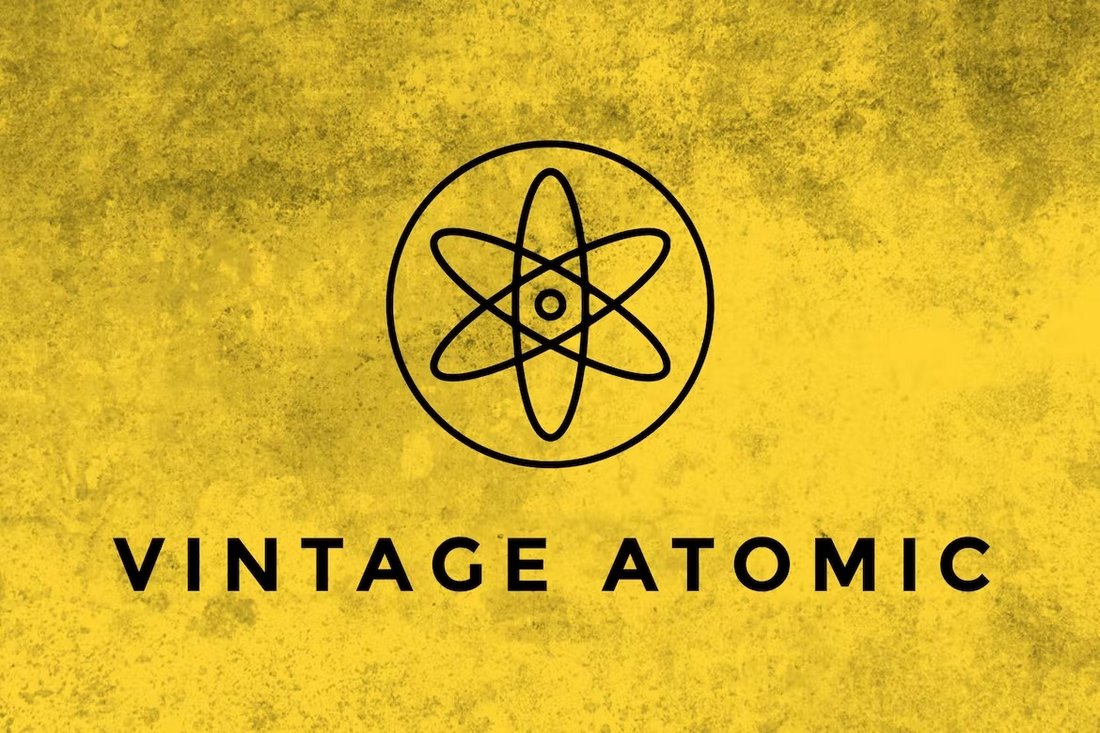 The rusty and weathered designs of these texture brushes will help add a vintage radioactive feel to your own designs. You can craft cool vintage designs with these brushes. There are 20 different brushes in this pack.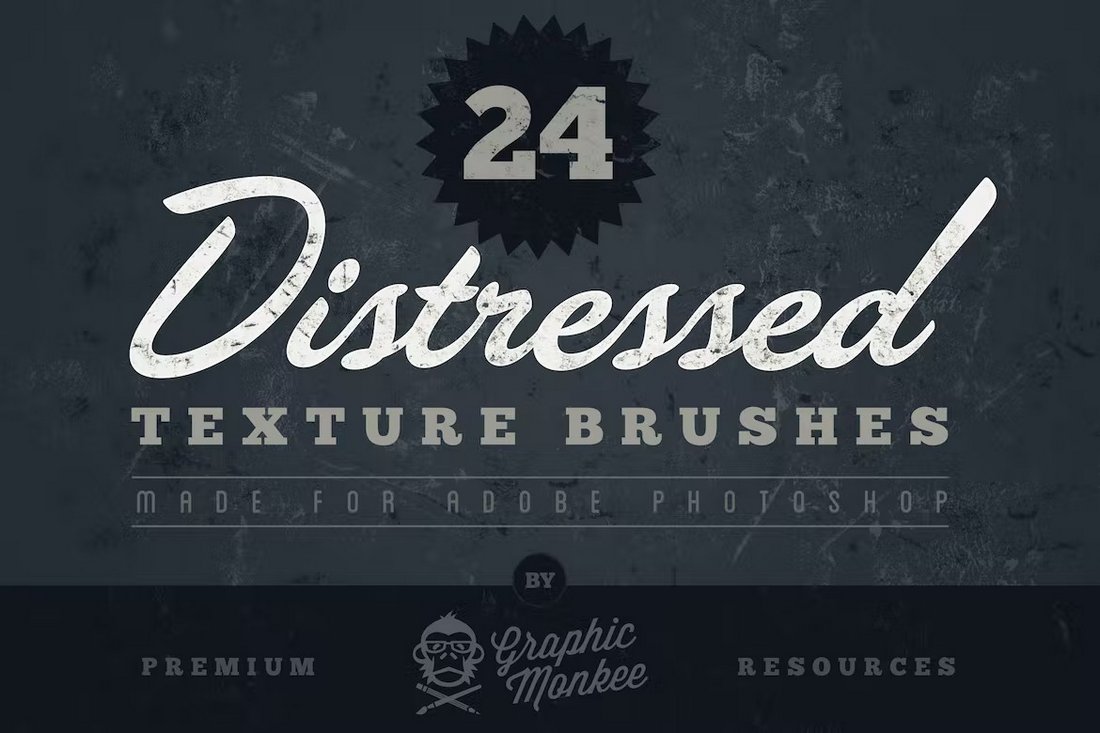 This is a collection of distressed texture brushes for Photoshop. It includes 24 brushes that have been hand-crafted by an experienced designer. They are great for adding a grunge look to your illustrations and photo manipulations.