Our collection of amazing portfolio WordPress themes, for showcasing your work, style, and previous experience. Learn how to build a portfolio using WordPress, then show your project portfolio in style, and customise everything to match your brand.
It used to be that sharing your portfolio online was a tricky business. Building a website from scratch, finding a hosting provider, coding everything manually. Thankfully, those days are behind us, and there are some truly brilliant portfolio WordPress themes that you can have up and running in just a few hours. Here's what you should expect to find in all the themes featured in this collection:
Modern, Minimal Design
We've focused on portfolio designs that have a minimal, stylish look-and-feel. Clean lines, subtle grid layouts, and stylish animations all come together to give your portfolio a really professional first impression. Which is particularly important, if you're looking to secure that next client or customer!
Drag-and-Drop Portfolio Layouts
Laying out your portfolio perfectly is key. Whether you're featuring illustrations, graphic art, photography, print design examples, or screenshots of your app. Most themes let you choose from masonry style grid layouts, blog-type layouts, or various other layout options. Any many of them come with pre-built
Sliders and Slideshows
If you're wanting to showcase some of your work in a more prominent way, a big, bold slider might be the way to go. Most themes come with slider plugins that let you rotate through your favourite pieces of portfolio work, each with a description, and a call-to-action button to see more.
Adios - Creative Portfolio WordPress Theme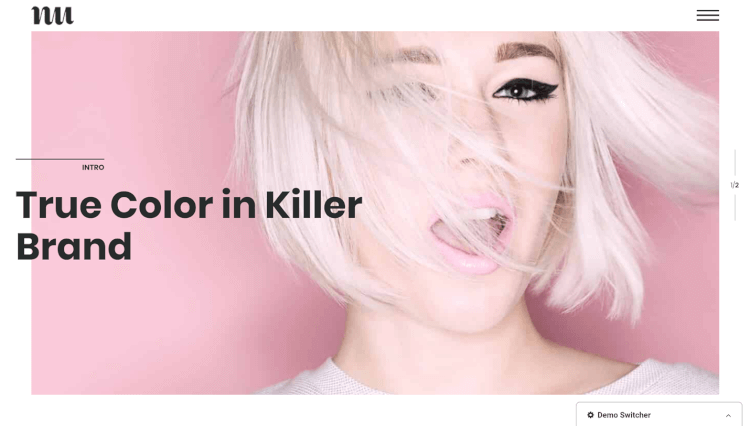 Adios is a creative portfolio WordPress theme for individuals and agencies. Whether you're working alone or as part of a team, this theme will help you promote your skills and services in a stylish environment. The default design of the Adios theme looks great. However, thanks to the customization options you can easily tweak your website to ensure it matches your own personal style.
Paragon - Colorful Portfolio WordPress Theme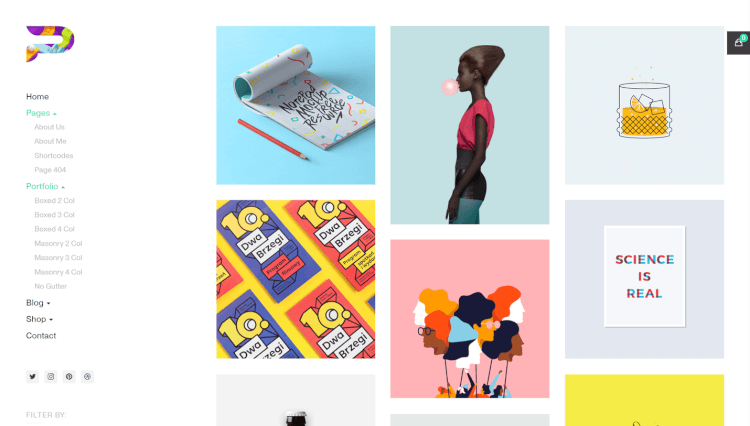 Paragon has an eye-catching colorful design that will help your online portfolio make a good impression on your visitors. All the essential page templates your site is likely to need can be found in the theme package including some interesting portfolio designs. You can effortlessly add an ecommerce section to your online portfolio with the Paragon theme, making it easy to sell physical products, digital downloads, or your services through your website.
Dallas - Multi-Purpose Minimal Portfolio WordPress Theme
Dallas is a multi-purpose portfolio WordPress theme with nine homepage demos for you to choose from as well as five portfolio publishing layouts. Thanks to this, no matter what type of work you're sharing or services you're offering, Dallas could be one of the best portfolio WordPress themes for your project.
Dreamy - Professional Portfolio WordPress Theme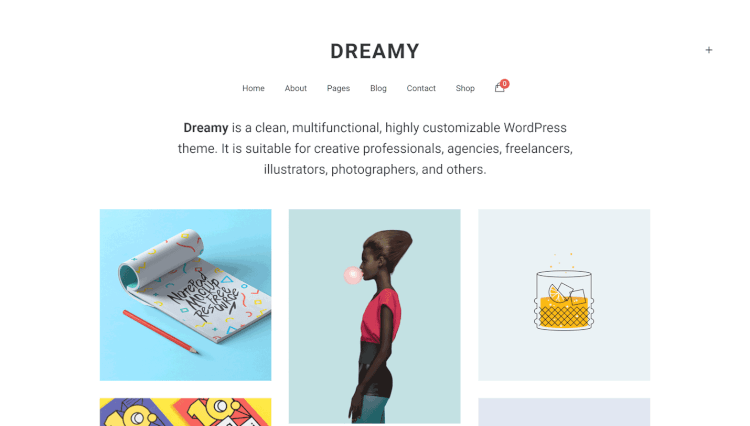 Dreamy has a professional design to help you win over new clients with your online portfolio. With page templates for explaining and promoting your services, as well as a full set of blog post layouts, you can publish content on your site in a number of different ways with the Dreamy portfolio WordPress theme.
Sprint - Minimal Portfolio WordPress Theme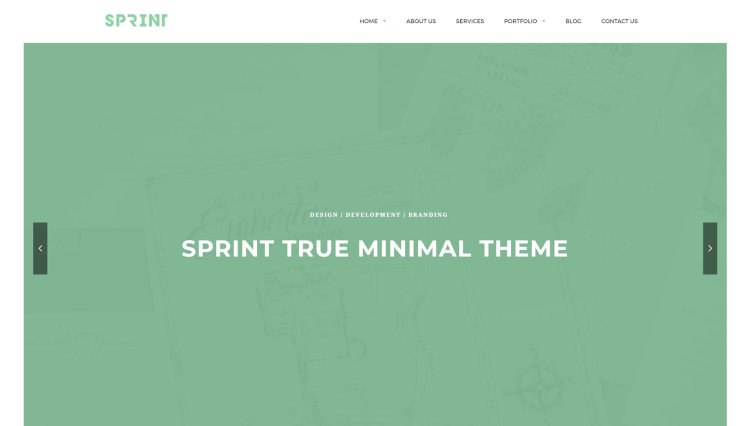 Sprit has a modern and minimal design that will help you launch your online portfolio in no time at all. The two homepage designs will ensure you're able to find a suitable layout for your site, while the library of portfolio templates gives you lots of options when it comes to publishing new projects.
Elston - Freelancer and Agency Portfolio WordPress Theme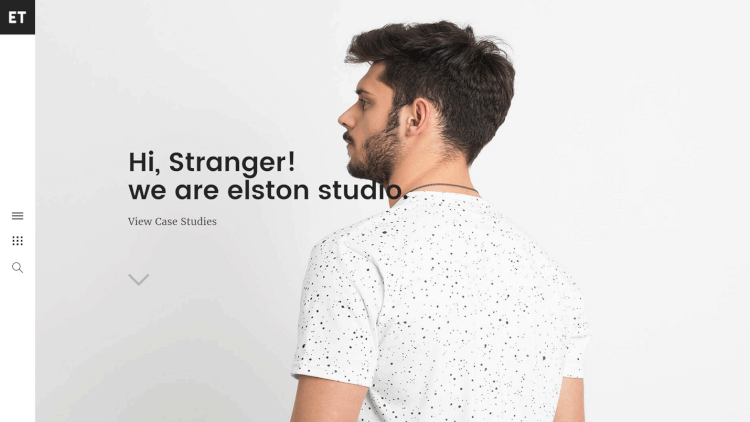 Elston is a creative portfolio WordPress theme for agencies and freelancers. Whether you want to display a welcome message to your visitors on your homepage or cut to the chase and present your best work on the front page of your site, the selection of Elston demos gives you plenty of options.
Voxco - Creative Portfolio WordPress Theme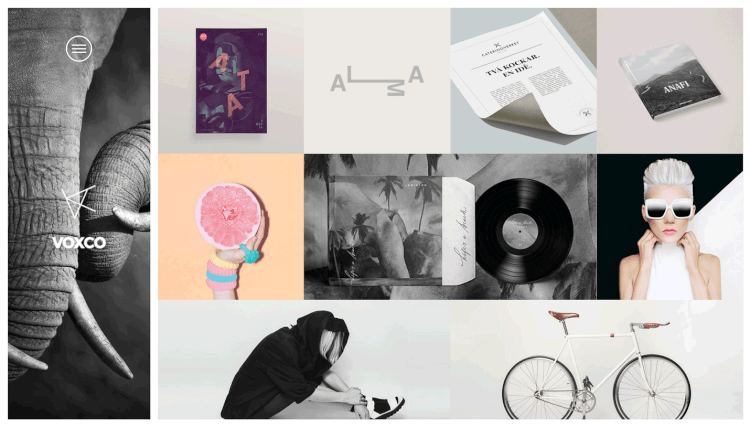 Voxco has five stylish website demos to help you produce the right portfolio for your goals. The demos are all very creative, making them ideal for artists, designers, photographers, and illustrators. Although the Voxco demos look great, this portfolio theme has an impressive set of customization options to help you perfect the design of your site.
Stephens - Personal Portfolio WordPress Theme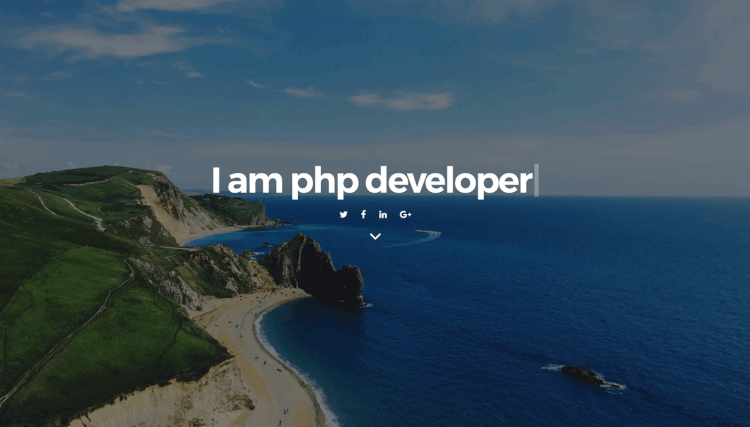 Stephens could be the perfect personal portfolio WordPress theme for your project. The large welcome message gives you a good opportunity to introduce yourself, while the rest of the homepage has the ability to display more personal information, work from your portfolio, and the latest posts from your blog. If you need an eye-catching design for your personal website, Stephens is one of the best portfolio WordPress themes around.
Alvar - Modern Photography Portfolio WordPress Theme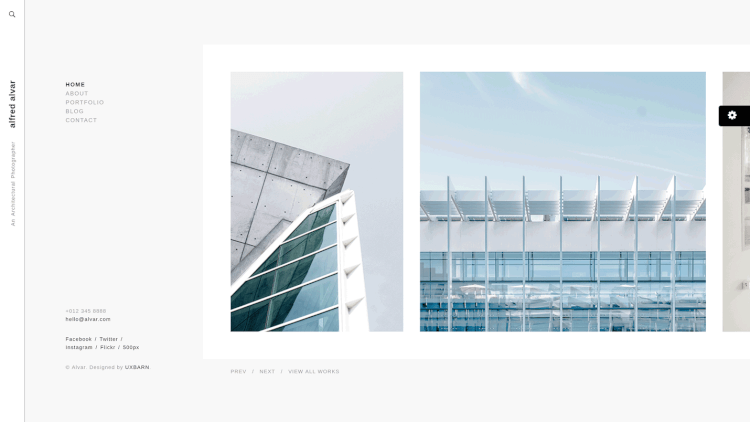 Alvar has more of a minimal design than some of the other options in this collection of the best portfolio WordPress themes. Therefore, if you want to present your work without any unnecessary distractions, Alvar could be a good choice. Due to the lightweight design of Alvar, your website should load as quickly as possible with this theme.
Eugene - Photojournalist and Storyteller Portfolio WordPress Theme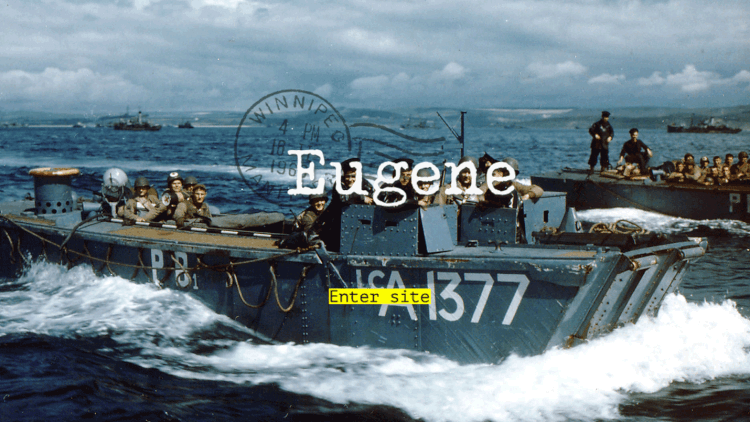 Eugene is described as a portfolio WordPress theme for photojournalists and storytellers. Therefore, if there's a common thread that runs through your work or it follows a narrative this could be the theme for you. However, even those looking for a regular portfolio theme should take a look at Eugene as its creative design makes it easy to present your work in style.
Glamor - Creative Portfolio WordPress Theme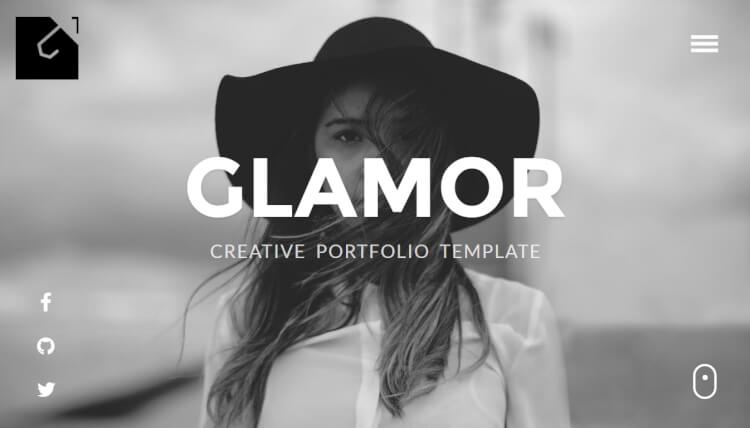 Glamor is a creative multi-purpose WordPress theme that's ideal for making an online portfolio. This modern portfolio theme has been built using the Layers WordPress site builder tool, making it easy to customize. As well as the selection of pre-built templates, Glamor has plenty of personalization settings and controls.
JO - Photography Portfolio WordPress Theme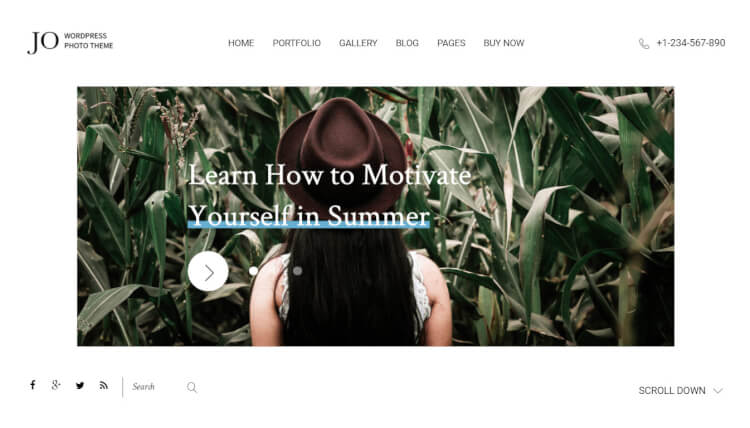 JO is a portfolio WordPress theme that's focused on helping you create a website to show off your photographs. However, as this is a flexible theme, it can be used to build almost any type of online portfolio. With multiple homepage designs and a library of gallery styles and portfolio layouts to choose from, JO has something for everyone.
Indivo - Personal Resume and Portfolio WordPress Theme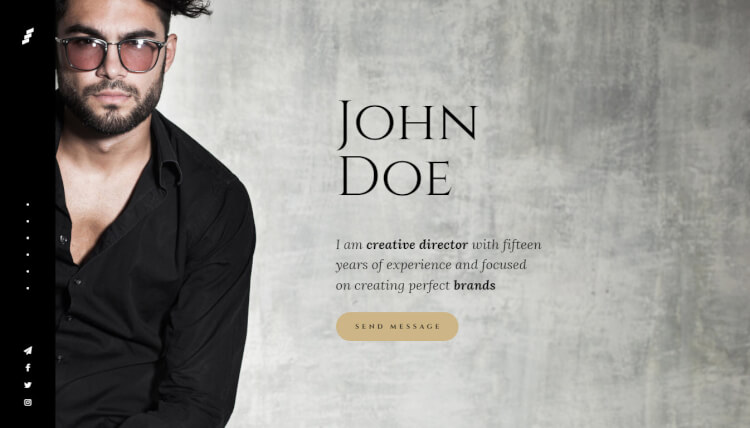 Indivo is a personal resume and portfolio theme that is easy to setup and start using. If you do choose this theme, your portfolio will feature an interesting menu system, a stylish portfolio layout, and many customization options. The premium Visual Composer plugin is included too for even more creative possibilities.
Verve - Creative Portfolio WordPress Theme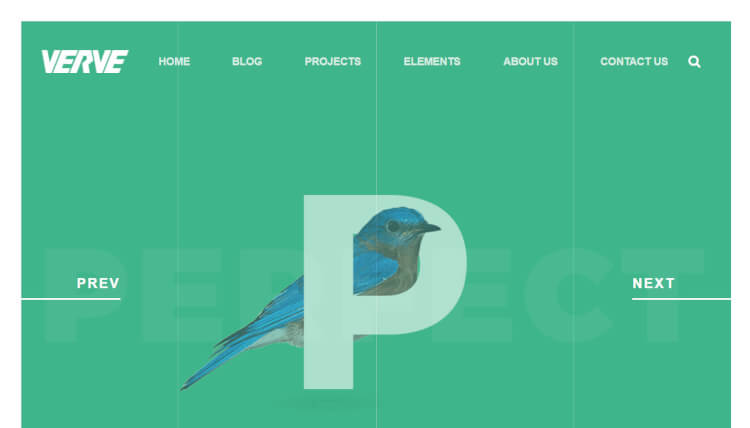 Verve is ideal for agency websites and personal portfolios. No matter what type of impression you want to make on your visitors, Verve can help you with your project. This portfolio WordPress theme really does have an original and eye-catching design that needs to be seen to be understood.
Modus - Portfolio WordPress Theme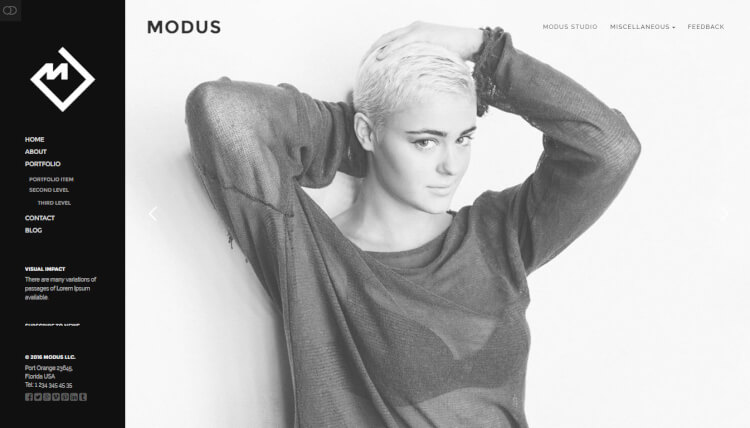 Modus has a stunning design that will suit creative agencies and individuals who need a modern portfolio. The flexible sidebar means you can easily switch the location of your menu, while the easy demo content importer ensures your new website can be online as quickly as possible. Displaying your work online as never been easier than it is with Modus.
Grand Portfolio - Responsive Portfolio Theme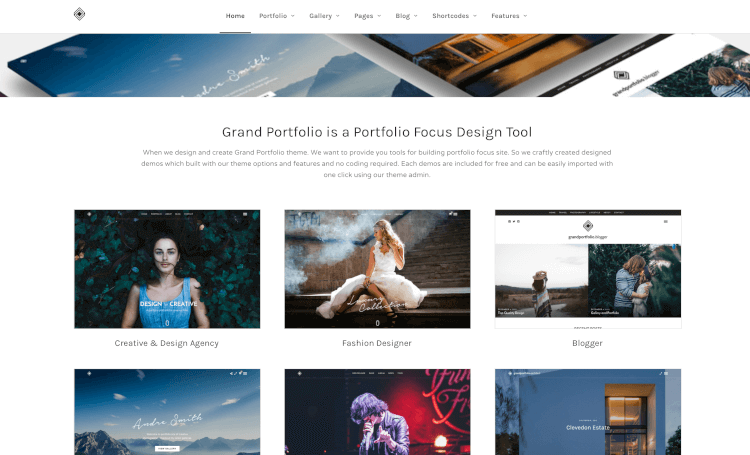 Grand Portfolio is a portfolio design tool — more than just a WordPress theme. It provides a responsive, clean and minimal design for your creative portfolio web site. It has predefined styling for architects, creative agencies, photographers, creative designers, musicians, publishers and many other industries — with all the features you'd expect for each. Arrange your portfolio however you'd like, and give your photos, text, graphics, videos, or music a great home on the web!
Vong - Responsive Portfolio Theme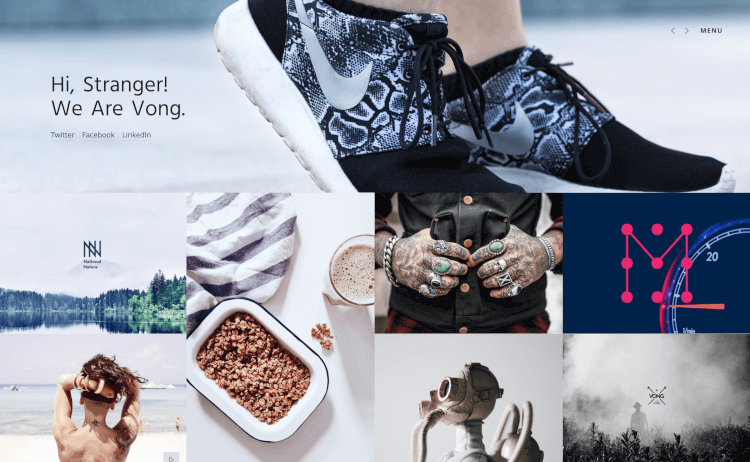 Vong is a professionally crafted minimalist portfolio theme for freelancers and agencies, built with passion. It's fully responsive, retina-ready and truly intuitive. It comes with full support for WooCommerce, is translation and WPML ready, and is packed with customisation options to match your brand's look-and-feel.
Kvadrat - Contemporary Portfolio Theme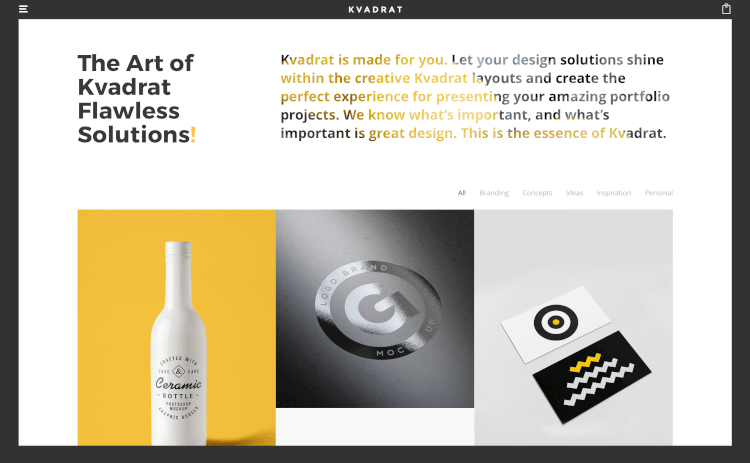 Kvadrat is a clean, minimal portfolio WordPress theme, perfect for showcasing illustration work, graphic design, or photography. It looks great on all devices, comes with multiple layout options, immersive pages, and a selection of shop layouts to help with selling items from your portfolio to boot.
Notio - Deluxe Portfolio Theme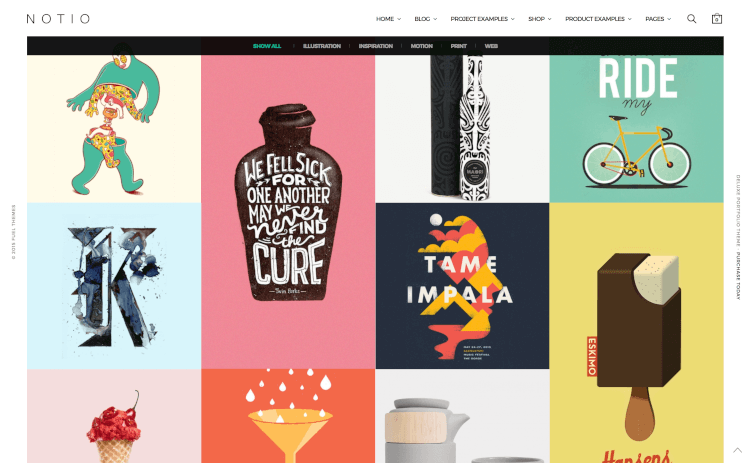 Notio is a high quality portfolio WordPRess theme with a clean design that will showcase your work in a fluid way, stamping your authority as an outstanding creative. It comes with ten beautiful and practical layouts to get you up and running in no time. Best of all, no coding required! With Visual Composer included you easily drag-and-drop elements to create the exact kind of page you were thinking of, and with WooCommerce integrated at the core of its design, you will have the perfect store complete with multicurrency and multilingual integration.
Charm - Agency & Freelance Portfolio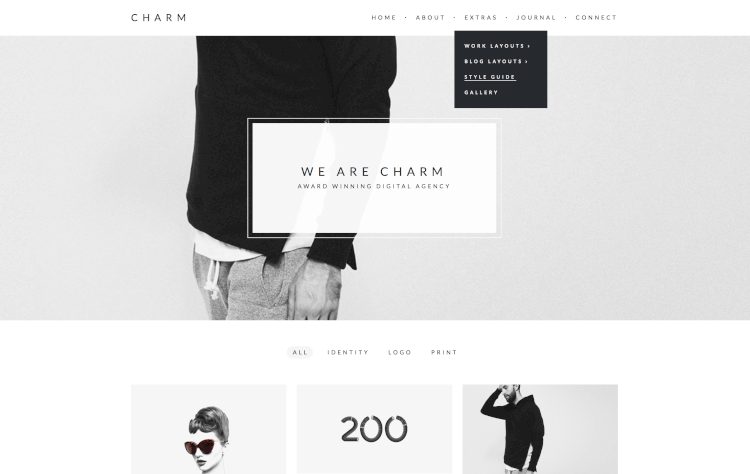 Charm is a modernistic portfolio-style theme with an emphasis on typography and attention to detail. Show off your latest photos and videos in all their glory with the responsive portfolio grid. Write blog posts with the beautiful, minimal blog. You can have unlimited portfolios, each with it's own categories and custom settings. You have two column types, infinite loading, filtering and a lot of useful features to make your website a perfect showcase of your amazing products!
MePro - Creative Portfolio WordPress theme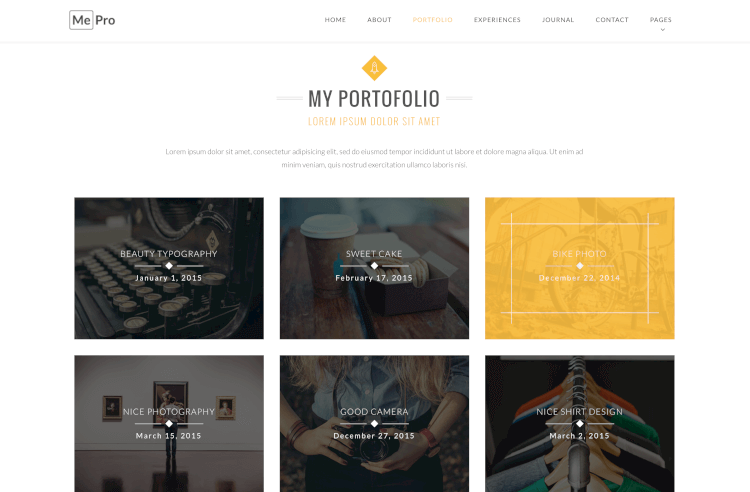 MePro is a responsive, creative portfolio and multi-purpose theme. Perfect for a personal or company portfolio. You can build your own unique homepage in seconds, combining multiple layouts, content blocks, and parallax effects. It comes with the Revolution Slider plugin for dynamic page content, and four pre-built colour schemes to start from.
Lobo - Portfolio Theme for Freelancers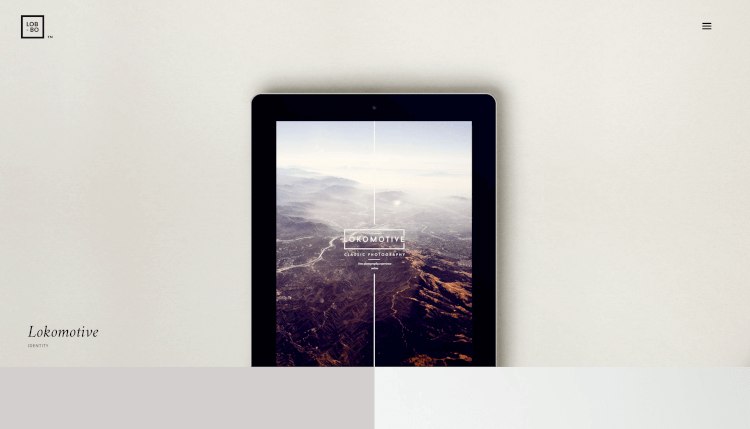 Lobo is a new portfolio concept for creative agencies and freelancers. It's a way to create a quick and easy portfolio to showcase your work with a distinctive and creative touch. Lobo is modular, meaning that your content sits within a layout that you can customise and tweak in seconds. You can compose with any background color, text, images, background images, sliders, videos, audio tracks, all quickly and easily. It also comes with an exclusive "sticky header", and WooCommerce integration.
HyperX - Portfolio for Freelancers & Agencies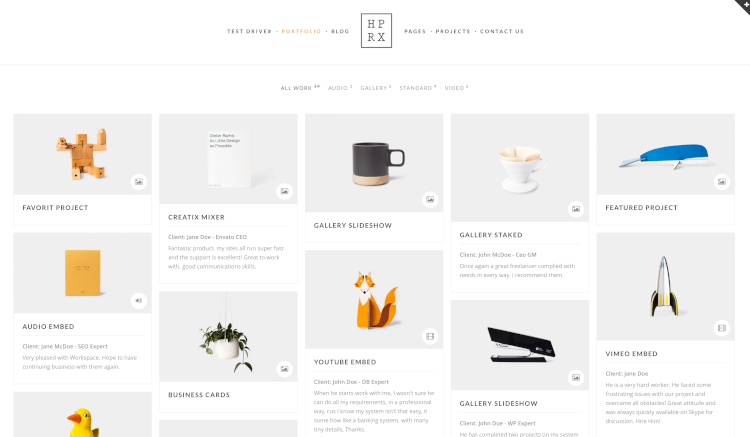 Hyper-X is a simple, easy to use, clean and modern theme for any kind of online professional. The Live Theme Customizer gives you ability to create almost any kind of portfolio or blog layout in a very short time, without any technical knowledge. Or, if you prefer, you can start with a pre-build design template. It comes with a powerful slider, Visual Composer integration, translation support, WooCommerce integration, and everything else you could need!
Bionick - Personal Portfolio WordPress Theme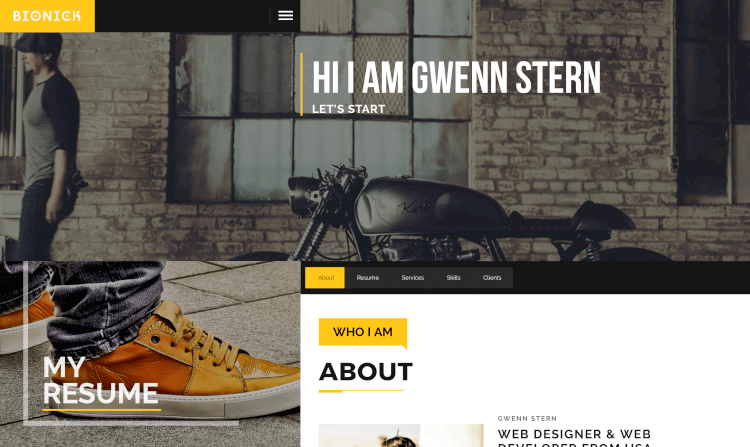 Bionick is a fully responsive, personal WordPress theme with a scrolling page built to showcase your top-notch portfolio. It's made for designers, photographers, illustrators, video producers , architects and others who need an easy, attractive and effective way to share their work with clients (or showcase an online resume when searching for a job!)
Grafik - Portfolio, Design & Architecture Theme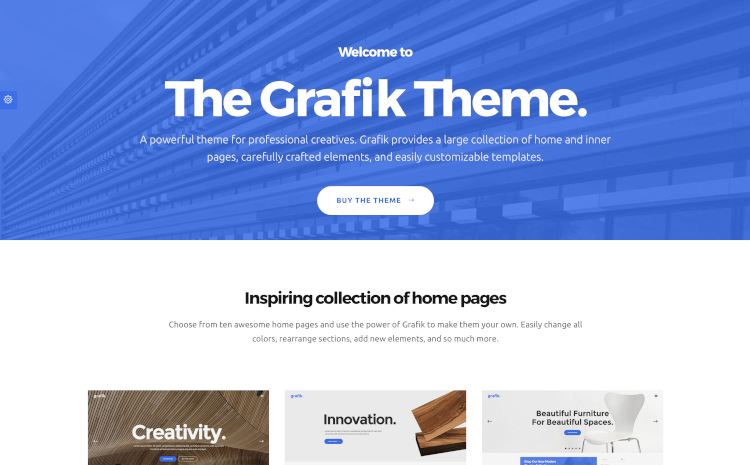 A powerful theme for professional creatives, Grafik provides a large collection of home and inner pages, carefully crafted elements, and easily customizable templates. Choose from ten awesome home pages and use the power of Grafik to make them your own. Easily change all colors, rearrange sections, add new elements, and so much more.