35+ Best Portfolio WordPress Themes 2022 (Free & Premium)
Our collection of amazing portfolio WordPress themes, for showcasing your work, style, and previous experience. Learn how to build a portfolio using WordPress, then show your project portfolio in style, and customise everything to match your brand.
It used to be that sharing your portfolio online was a tricky business. Building a website from scratch, finding a hosting provider, coding everything manually. Thankfully, those days are behind us, and there are some truly brilliant portfolio WordPress themes that you can have up and running in just a few hours. Plus, our tips for building a portfolio website should be a big help too!
Here's what you should expect to find in all the themes featured in this collection.
Modern, Minimal Design
We've focused on portfolio designs that have a minimal, stylish look-and-feel. Clean lines, subtle grid layouts, and stylish animations all come together to give your portfolio a really professional first impression. Which is particularly important, if you're looking to secure that next client or customer!
Drag-and-Drop Portfolio Layouts
Laying out your portfolio perfectly is key. Whether you're featuring illustrations, graphic art, photography, print design examples, or screenshots of your app. Most themes let you choose from masonry style grid layouts, blog-type layouts, or various other layout options. Any many of them come with pre-built
Sliders and Slideshows
If you're wanting to showcase some of your work in a more prominent way, a big, bold slider might be the way to go. Most themes come with slider plugins that let you rotate through your favorite pieces of portfolio work, each with a description, and a call-to-action button to see more.
Best Portfolio WordPress Themes
5 Tips for Building a Portfolio Site With WordPress
WordPress is the perfect platform for building a portfolio website as it gives you the freedom to extend your website's features with plugins and page builders. Here's how you can use those features to your advantage.
1. Use Page Builders To Customize The Design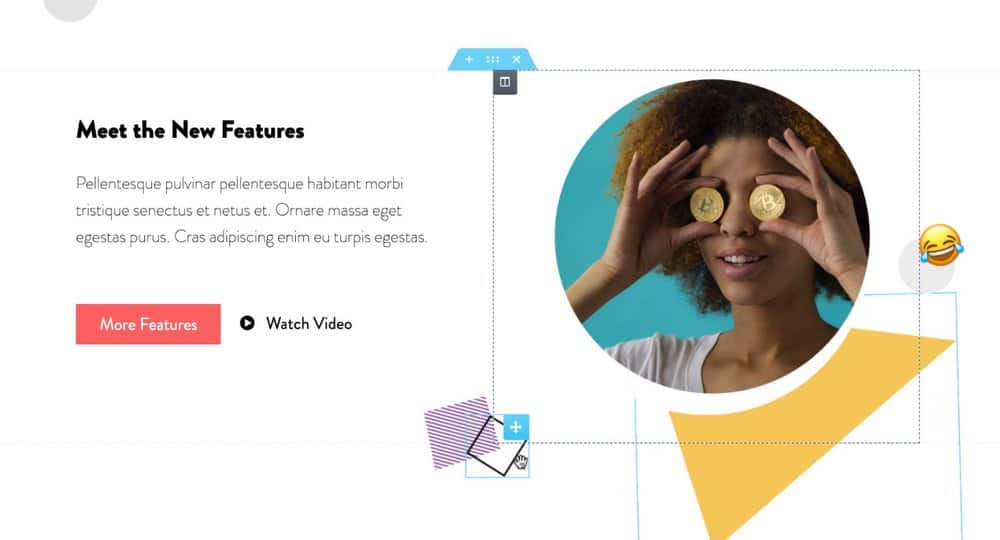 Most modern portfolio WordPress themes are made with page builder plugins such as Elementor and WPBakery page builder. These page builders allow you to customize the theme design and create new designs using drag and drop editors without any code.
Using a page builder plugin, you'll be able to edit your WordPress theme design and customize it to your preference. Add unique features like image sliders, pricing tables, and client testimonials. Add image galleries or change the section arrangement of the layout to personalize the design.
2. Install A Powerful Portfolio Plugin
There are more than 54,000 plugins available on WordPress (not including plugins from third-party platforms) for adding cool new features to your website. With these plugins, you can setup popup messages, add video backgrounds, and, more importantly, create a better portfolio to showcase your work.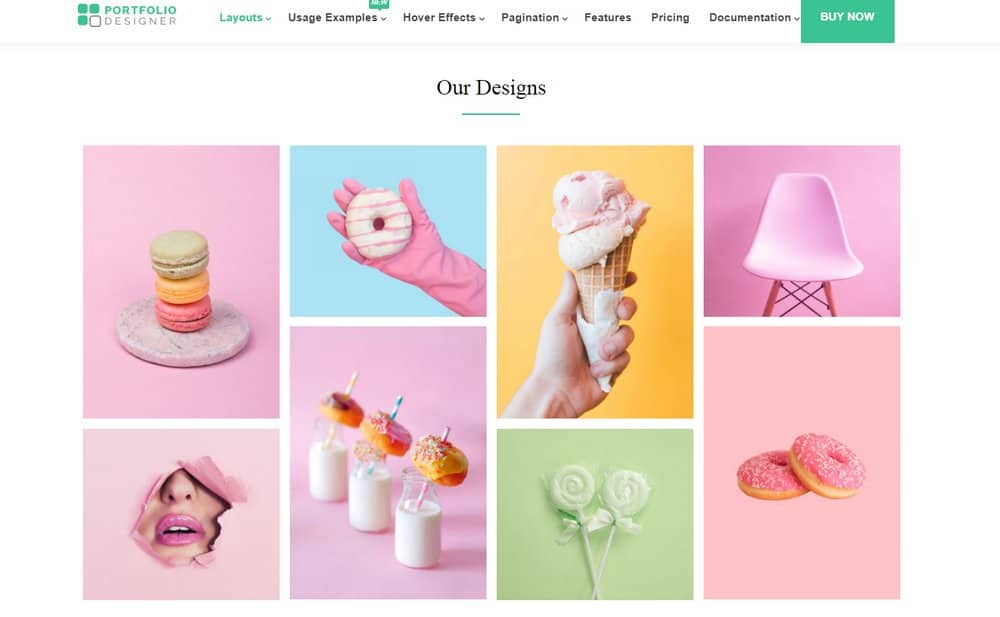 Using a third party plugin, like Portfolio Designer, you'll be able to create an improved and customizable portfolio section on your website with creative grid and masonry layouts, add videos, and more. This will allow you to make your portfolio website look unique and easier to explore.
3. Customize Typography With Google Fonts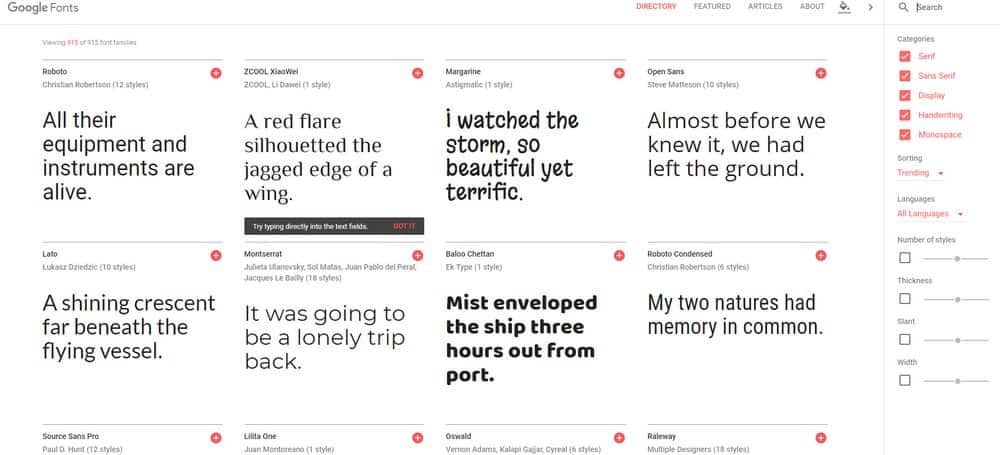 The fonts you use in your website design will also say a lot about your personality as well as professionalism. With the right combination of fonts, you can make your website look more professional and visually appealing.
Thankfully, WordPress themes make it easier for you to choose your own fonts from a collection of over 900 fonts, for free. Most WordPress portfolio themes come with Google Fonts integrated into the design, letting you choose fonts directly from the theme editor.
4. Setup A Shop To Sell Your Work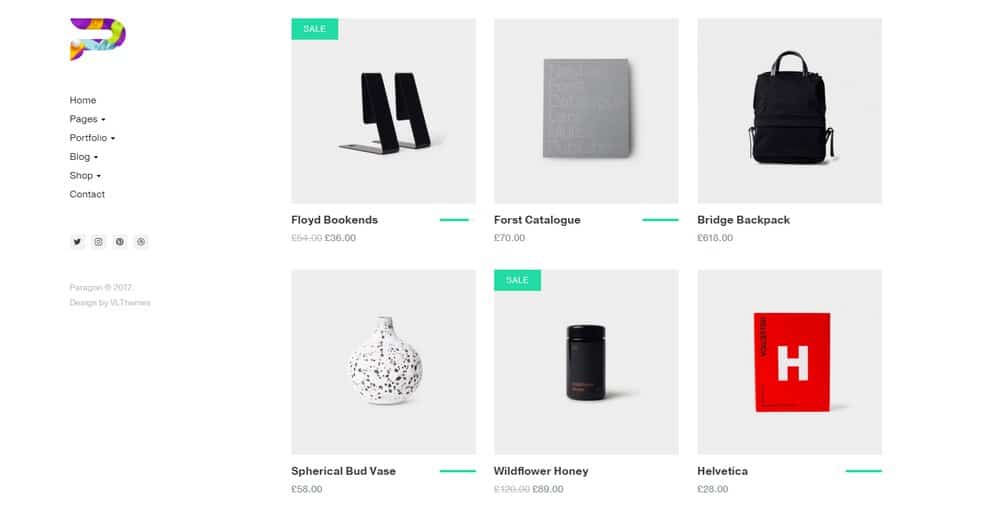 If you're a freelancer, you can accept and process payments directly from your WordPress portfolio website with the help of an eCommerce plugin like WooCommerce.
Or you can setup a shop on your portfolio website to sell your handcrafted designs, illustrations, posters, and stock photos through your website as well.
5. Embed A Functional Contact Form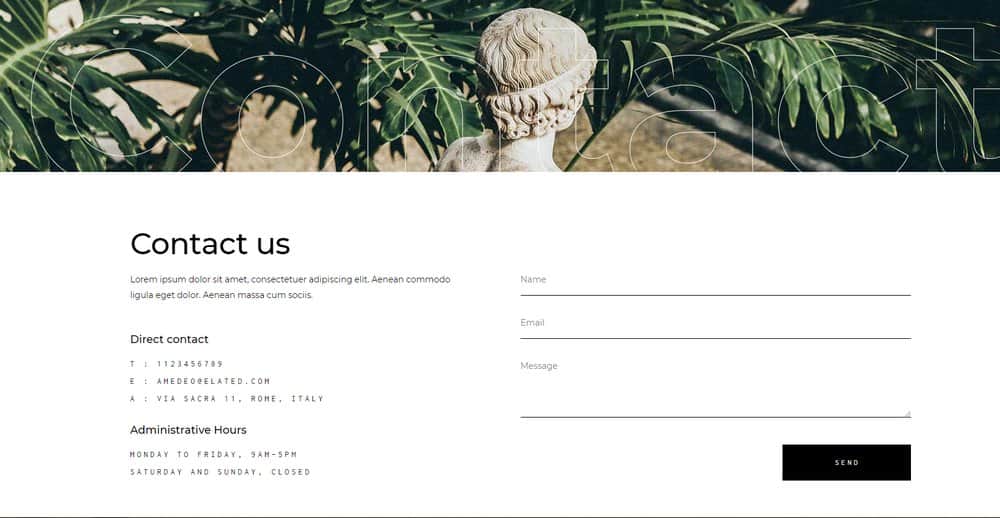 Setting up a functional contact form is one of the biggest problems you'll come across if you've made a simple HTML portfolio website. But, with WordPress, it can be done with just a few clicks.
In fact, most portfolio WordPress themes come bundled with a contact form plugin featuring form designs that fits the overall look of the theme. These contact form plugins can be setup quite easily and you can embed them anywhere on your website.