50+ Best WPBakery Page Builder WordPress Themes 2024 (Free & Premium)
WPBakery Page Builder is the new name for the highly popular Visual Composer WordPress plugin. Despite the rebrand, this drag-and-drop page builder plugin is still one of the most powerful options for anyone who wants to customize the appearance of their WordPress website, all without having to edit any code.
So if you're looking for a highly customizable design for your website, then this collection of the best WPBakery Page Builder WordPress themes will provide you with plenty of options. The designs and purposes of these themes cover blogs, portfolios, business homepages, and e-commerce stores as well as music, events, and consulting websites.
However, as these themes are all fully customizable, they can easily be adjusted to meet your requirements. Some of the themes also include additional premium WordPress plugins and all of them are packed with pre-built content and demo pages that can be imported into your website in just a few clicks.
If the idea of having access to one of the most popular drag-and-drop website editors appeals, this collection of the best WPBakery Page Builder WordPress themes is for you. Our reasons to use WPBakery Page Builder should also give you some great pointers.
What Is WPBakery Page Builder?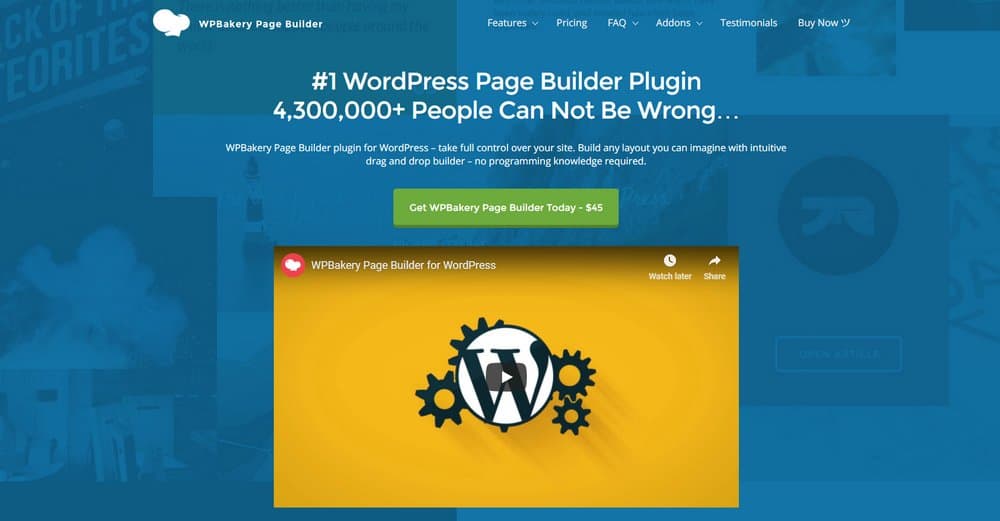 WPBakery Page Builder (formerly known as Visual Composer) is a page builder plugin for WordPress that allows you to build unique page layouts and designs using a drag and drop editor from right inside the WordPress dashboard.
WPBakery Page Builder features a WYSIWYG (what you see is what you get) editor where you can use pre-built page templates or design pages from scratch using a blank canvas by simply dragging and dropping elements on to your design. You don't need any web design knowledge or write code to design websites using this plugin.
Why Use A Page Builder Plugin?
Page builder plugins like the WPBakery Page Builder can be quite useful for almost every type of WordPress website. Whether you have a simple WordPress blog or an online store website, you can use a page builder to easily customize your theme design to personalize your website and make it stand out from the crowd.
Another great use of page builders is to build landing pages. For example, if you're offering an incentive such as a free download to grow your email list, you can build a unique landing page to promote your lead magnet and generate more email subscribers.
You can also use the page builder to design a landing page to sell your eBook.  Or customize the product pages of your online store. There's so much more you can do with a page builder plugin.
How It Works
WPBakery Page Builder is one of the most popular page builder plugins available on WordPress. It's extremely easy to use and has a beginner-friendly user interface.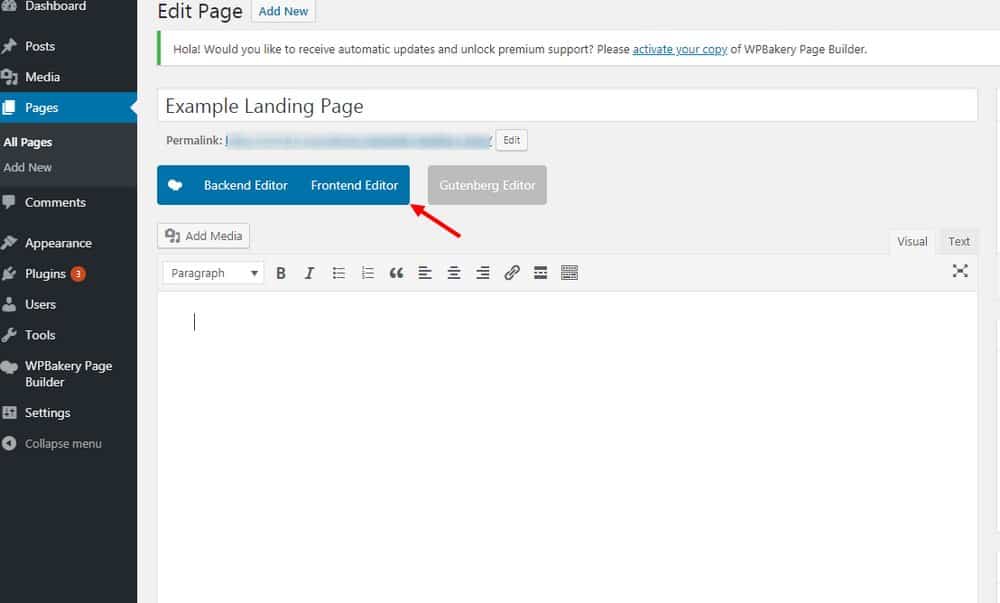 To design a new page with WPBakery Page Builder, all you have to do is create a new Page in WordPress and choose either to edit it using the backend or frontend WPBakery Page Builder editor.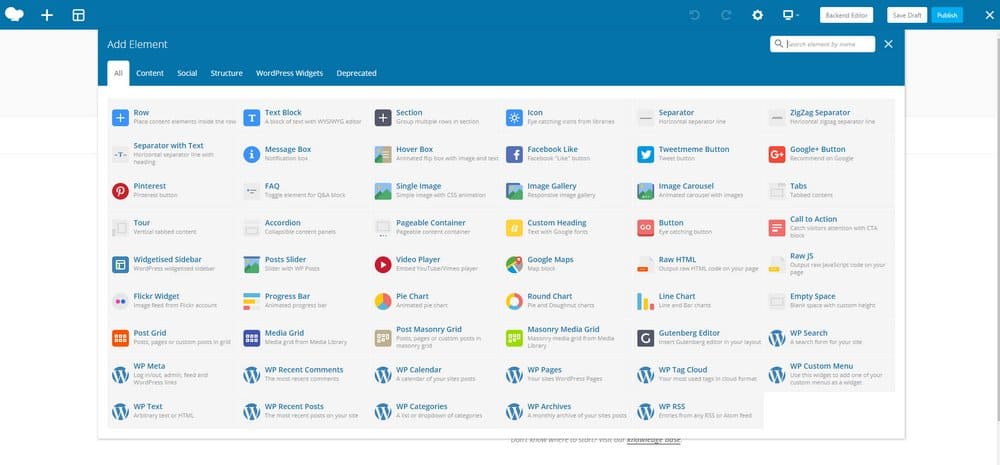 From this editor, you can use a pre-built template to get started quickly or add new content blocks and elements to design a page from scratch.
It's as simple as that.
4 Reasons To Use A WPBakery Page Builder Theme
WPBakery Page Builder works with any WordPress theme. However, using a theme built with WPBakery Page Builder is the best way to make the most of the page builder plugin and all of its features.
Unique Elements To Customize Designs: Themes built with WPBakery Page Builder uses unique content blocks (or modules) you can easily rearrange to customize the design or craft custom page designs with ease. Most themes, such as the Total WordPress theme, comes with more than 100 builder modules. You won't get these unique elements when using the plugin with other themes.
Fluid & Responsive Designs: Unlike hand-coded website designs, WPBakery Page Builder theme designs are more fluid and responsive. Thanks to the column grid content layout, these themes look great on all device screens.
Guaranteed Functionality: When using a theme built with WPBakery Page Builder you don't have to worry about compatibility issues or breaking your theme by making advanced pages with the page builder. WPBakery Page Builder themes are fully optimized to work with the plugin and developers will always roll out theme updates to address new features.
Get The Plugin For Free: WPBakery Page Builder costs $45 when buying the plugin separately. When you buy a premium theme built with WPBakery Page Builder, you get the plugin for free. In a way, it makes more sense to buy a WPBakery Page Builder theme than to buy the plugin separately.