55+ Best Minimal WordPress Themes 2022 (Free & Premium)
We're taking a look at the best clean, minimal WordPress themes. Build a simple, stylish, and sleek website for your business, portfolio, or blog.
Minimal design is in. It removes the clutter and the distraction and helps you to focus on just the content that's important to you. Whether you're building a WordPress blog, portfolio, store, or corporate site, embracing minimal design can create a delightful experience for your customers.
Not convinced? Have a read through our list of five tips for choosing a minimal WordPress theme to provide a bit more background!
We're seeing minimalist, simple design take off, as preferences move away from the clutter and complexity that we've seen in the past. Gone are bulky gradients, 3D layouts, and fancy Flash effects. Simple is in. Embrace it with one of these delightful minimal WordPress themes!
What's In This Collection?
This collection of minimal WordPress themes spans various different fields and formats. We've included portfolio themes, blog themes, and even ideas for industries like photography. There's something for everyone and, as ever, all the designs featured can be easily customized.
We've only chosen themes that are packed with premium functionality. So look for powerful sliders, page builders, and plenty of customisation options to make the design your own. You'll start with something minimal, and craft it into the perfect design for your project!
3 Tips for Choosing a Minimal WordPress Theme
Understanding the main elements of minimal website design is the key to choosing a great minimal WordPress theme. Follow these simple tips to get started.
1. Importance of Contrast in Theme Design
When it comes to minimalism, whether it's website design or home interior design, empty white space plays a big role. Especially in website design, it's all about taking advantage of empty space to effectively highlight the main contents of the website.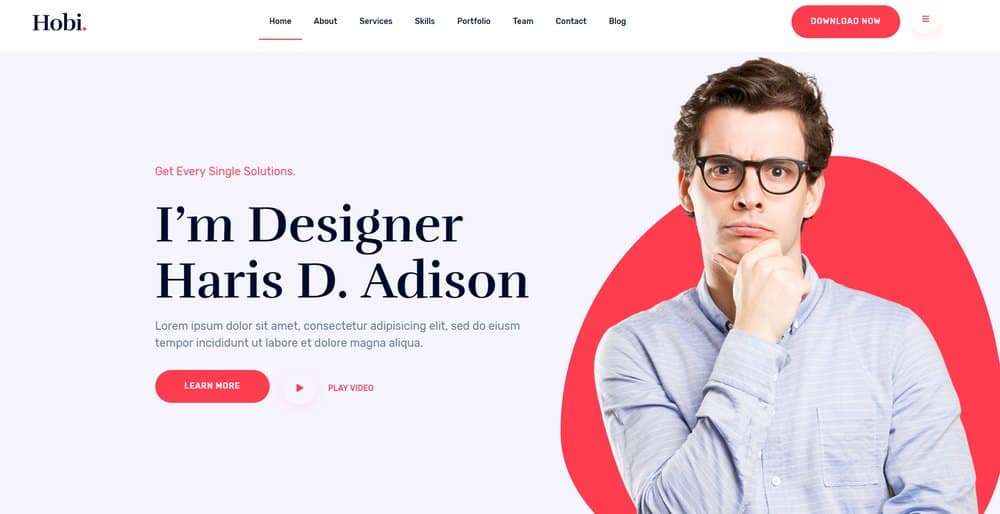 The minimal WordPress theme you use for your website should help you achieve this goal by creating contrast, not just with colors but also in content arrangement and size as well.
2. Aim to Improve User Experience
Some designers take minimalism to extreme levels by designing websites with nothing but empty spaces and with just a few words of text. The purpose of a website is to educate an audience, not to confuse them.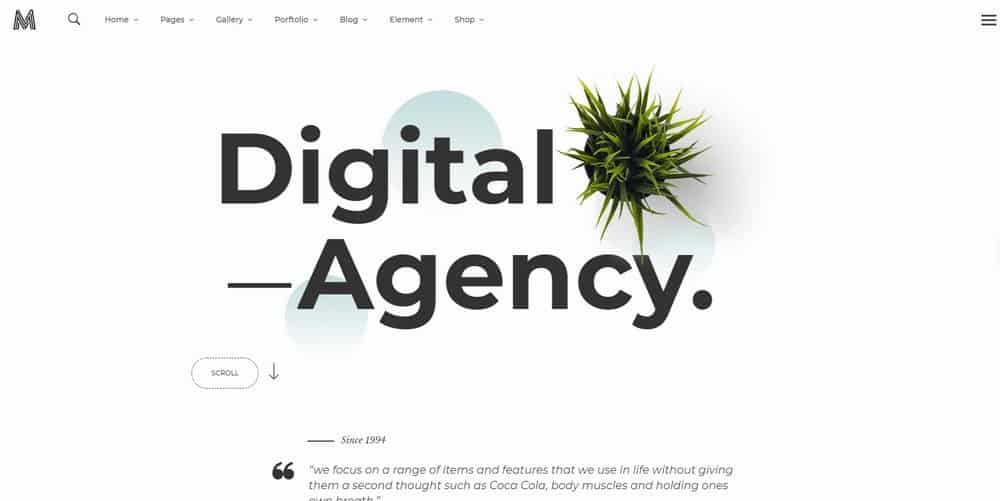 Remember to use minimalism to improve the user experience. Arrange content in a clean and clear way to make it easier to read. Offer simple navigation options and directions to give a guided tour of your website. Look for a theme with such features to make a more effective minimal website.
3. Consider Using a One-Page Theme
One-Page WordPress themes are also a great choice for making a minimalist website. Especially if you're making a website for a single product, agency, or a portfolio, a one-page website will allow you to create a simpler website and remove the need for loading additional pages.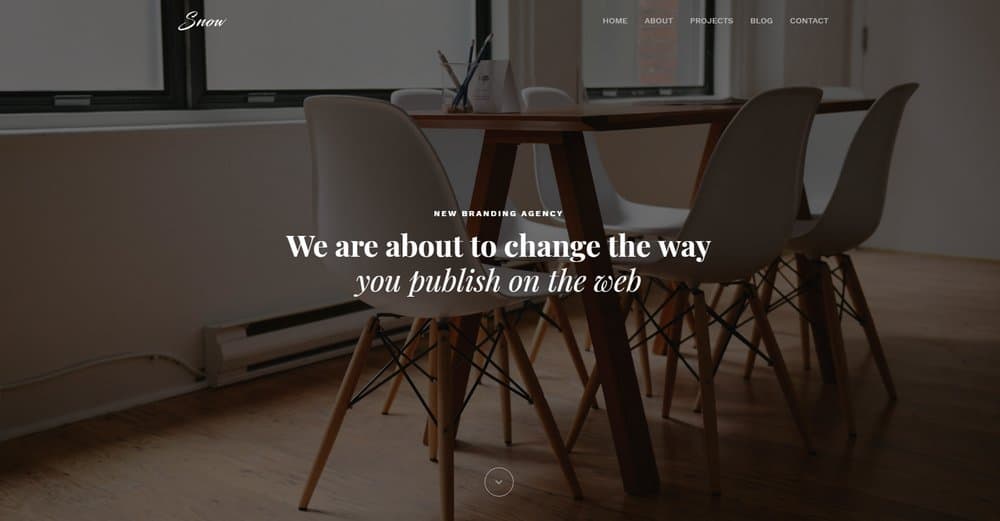 Thanks to theme marketplaces, you'll be able to select from many creative and minimal WordPress themes with one-page designs to create such amazing websites.
3 Reasons WordPress is Great for Minimal Websites
WordPress offers many additional advantages over other website building platforms for making more effective minimal websites.
1. Page Builder Plugins
One of the best reasons to choose WordPress to build a minimal website is the ability to use page builder plugins. A page builder plugin is a third-party software you can install on WordPress to easily customize the design and the layout of a WordPress theme using a beginner-friendly drag and drop user interface.
Using a plugin like Elementor or WPBakery Page Builder, you'll be able to easily edit your theme and customize the look of the theme content layout even without any web design experience.
2. Thousands of Great Themes
While many online website building tools limit you to a small library of templates, WordPress gives you endless possibilities for selecting a theme design that fits perfectly into your brand and industry.
WordPress theme marketplaces such as Envato Elements and ThemeForest features thousands of WordPress themes, including minimal themes, you can buy at an affordable price to make a professional website.
3. Easily Change Colors and Fonts
Of course, when making a minimal website, you'll want to be able to easily change the colors of your website, change the background, and add graphics however you like. WordPress themes have a built-in theme customization tool that will allow you to easily make these changes as necessary.
Using the Theme Customizer or a third-party plugin, you'll also be able to change the font of your website by integrating Google Fonts as well.