6 Reasons to Try Elementor Page Builder
Have you ever wanted to create a beautiful landing page to increase leads but couldn't afford to hire a web designer or buy an expensive page builder plugin? Then you need to check out Elementor.
Elementor is our favorite page builder plugin for WordPress. This plugin changed the way we use page builders by offering a premium-quality plugin for free. Elementor makes customizing WordPress themes and building landing pages so easy that you don't even need any web design experience to use it.
Elementor is easy to set up, boasts over 300,000 active installs on WordPress, and it keeps getting bigger and better. The plugin recently received a major update that allowed users to perform inline editing and added several new pre-made templates to its collection.
If you still haven't tried using Elementor on your website, we found a few reasons that might spark your interest in this page builder plugin. Have a look.
1. It's Free!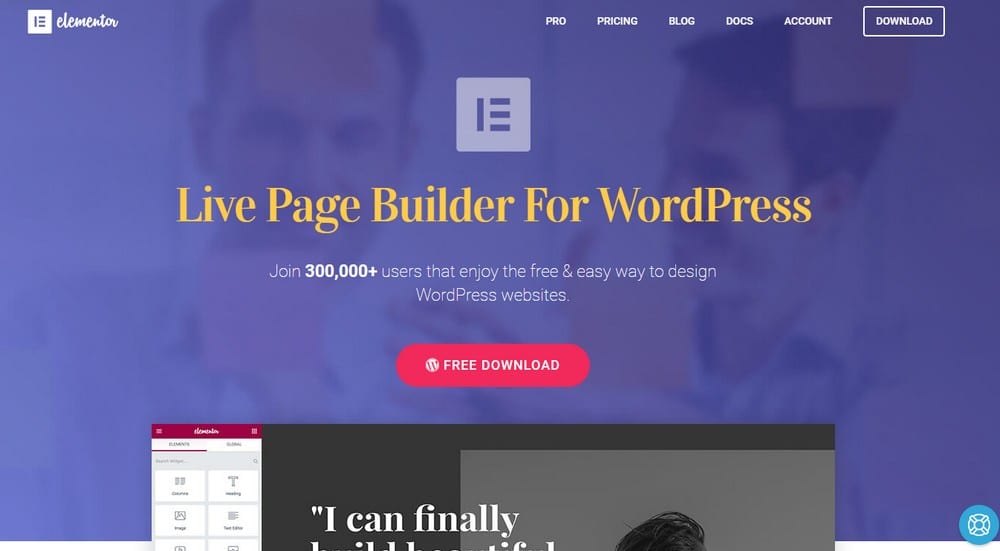 Page builder plugins usually come with expensive price tags. The premium plugins like  Leadpages comes with a $37 per month subscription, OptimizePress costs $97, Thrive page builder costs $67. The list goes on.
Elementor, however, costs you nothing and yet offers incredible features that you can't even find on premium page builders. In fact, Elementor offers a much smoother experience than Visual Composer, a page builder plugin that costs $34.
For the low price of free, Elementor offers extensive access to almost all of its features, except for a few features like several pre-made templates, premium content elements, and advanced CSS editing.
Other free page builders, such as Live Composer and SiteOrigin Page Builder, can't even come close to the likes of Elementor.
2. No Web Design Experience Required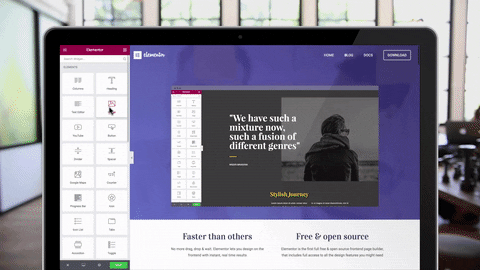 Customizing WordPress themes is not easy. You need to learn a lot of HTML, PHP, Javascript, and CSS to make changes to the design without breaking the entire website.
However, with Elementor, you can craft professional website designs from scratch or use pre-made templates to create and customize your website in a matter of few minutes. You don't need any coding or web design experience at all.
Elementor comes with a front-end editor with live previews that allow you to make changes to your design by dragging and dropping elements onto the editor and see the changes appear in real-time.
Elementor works with almost any theme. But, there are WordPress themes built with Elementor that allow you to go further than basic customization.
3. Build Landing Pages & Layouts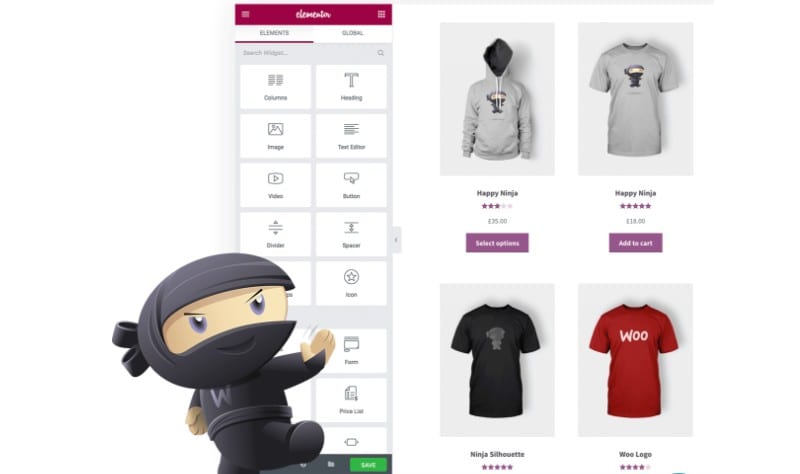 Building landing pages is an important part of developing a business website or a blog. You need landing pages to drive your traffic and convert visitors into leads. And of course, to sell products as well.
Elementor makes this process much easier. You can use the plugin to craft beautiful landing pages with opt-in forms and promote lead magnets however you like. Or create sales pages to sell your products.
Elementor also supports WooCommerce and the Pro version of the plugin includes several WooCommerce widgets and elements that allow you to create better-looking and more effective product pages for eCommerce websites.
If you don't like the current homepage design of your website, you can use Elementor to create a better layout that suits your business as well.
4. 100+ Pre-Built Templates & Elements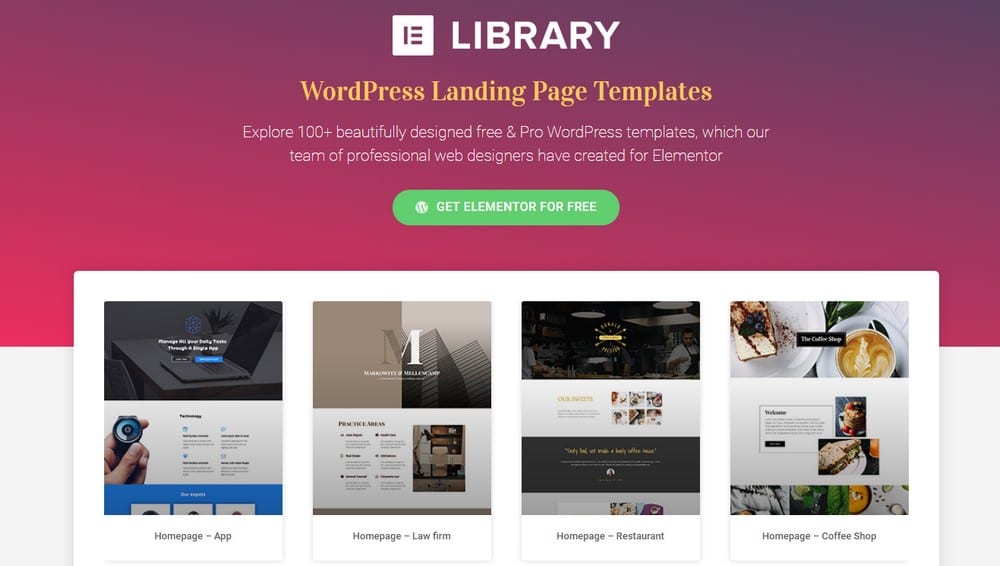 Even with its easy-to-use editor and widgets, creating a professional looking design using a page builder can be a difficult process for some users. This is where the pre-built templates come to help.
Elementor comes with a library full of over 100 different pre-made templates that allow you to design entire landing pages or specific sections of a page in an instant.
For example, Elementor has pre-made homepage layouts specially made for agency websites, personal portfolios, and has templates for products like books as well.
You can load these templates into your own design and customize them to your preference. Elementor also has over 50 different elements that you can drag and drop into your designs to add new content blocks.
Then, you can save your customized designs as templates in your own Elementor templates library to instantly create more pages like them or export to another website.
5. Support For Third-Party Widgets
Most page builder plugins are limited to a selection of built-in widgets and elements. However, Elementor lets you take things further by allowing you to integrate third-party widgets into your designs.
Elementor supports most third-party widgets and lets you create advanced landing pages and designs by adding your own widgets to your pages.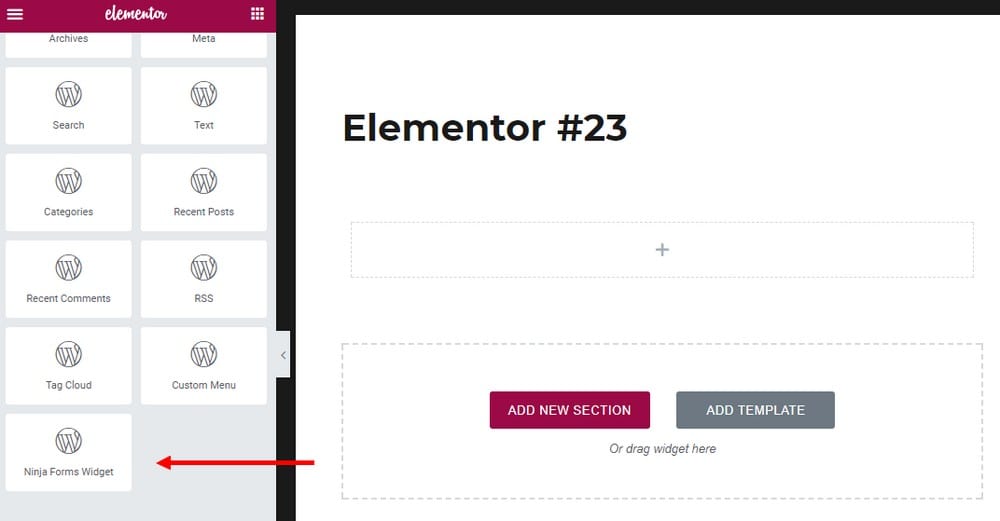 For example, if you have the Ninja Forms plugin installed on your website, you will be able to easily add a contact form or a subscription form into your page designs via the Elementor editor.
This allows you to use Elementor beyond its limits to add more features to the landing pages and layouts you create with the page builder.
6. Embed Templates Anywhere
The Pro version of the Elementor ($49) comes with several useful tools, like the Elementor Templates widget that allows you to embed your templates anywhere on your website.
For example, if you've designed a call-to-action section for a landing page and saved that section as a template, you can embed it in the sidebar section of your blog using the Elementor Templates widget.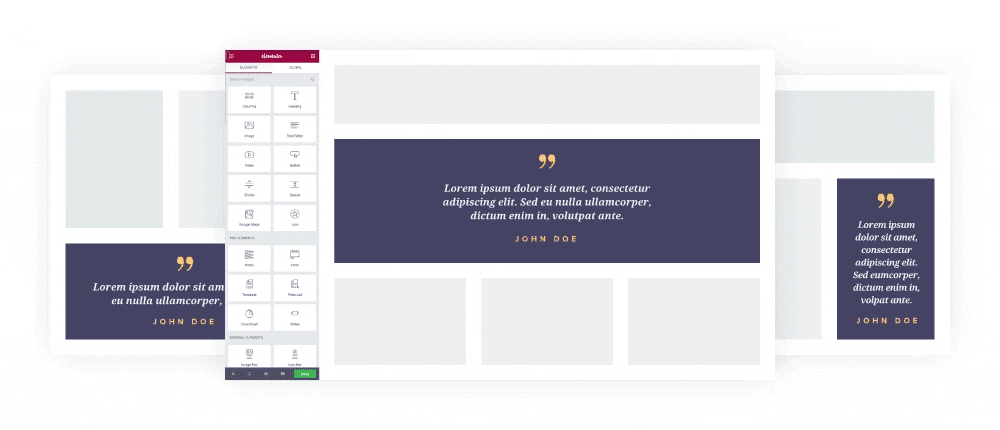 Elementor Pro also has a nifty feature called Global Widgets, that lets you create sections on the website that can be changed from a single place. For example, if you were to use a Global Widget as the website footer, any change you make to this Global Widget will appear on all pages that share this widget.
In addition, Elementor Pro also comes with a Slides widget for creating slideshows and a Live Form Editor for creating forms for your landing pages.
In Conclusion
You can try out the plugin risk-free by installing the free version of Elementor, which offers more than enough features for building great-looking designs.
Elementor is an open source project and the developer team behind the plugin is working hard to improve and add new features to this wonderful page builder. So, you can expect to see more amazing things from this plugin.
If you're in the market for a new theme, be sure to check out our collection of the best Elementor WordPress Themes.