25+ Best Futuristic Fonts (With Modern, Cool Designs) 2021
With every passing day, the future is here. Technology in our hands, and strapped to our faces. Yet what about in our fonts? For many branding, advertising, banner, presentation, and logo design tasks, we often forget that there are a wealth of captivating futuristic-looking fonts just waiting for us out there.
Today we thought we'd take some time to take a closer look at some of the best futuristic fonts. From retro-futuristic fonts, modern futuristic fonts, and even just cool futuristic fonts styled in a unique way, there is something out there for all of our design needs.
Read on as we explore twenty premium and free futuristic font options for you to choose from!
Get every varied font and typeface you could ever need with one simple subscription. From just $16, get unlimited access to thousands of fonts, typefaces, graphics, templates, photos and illustrations.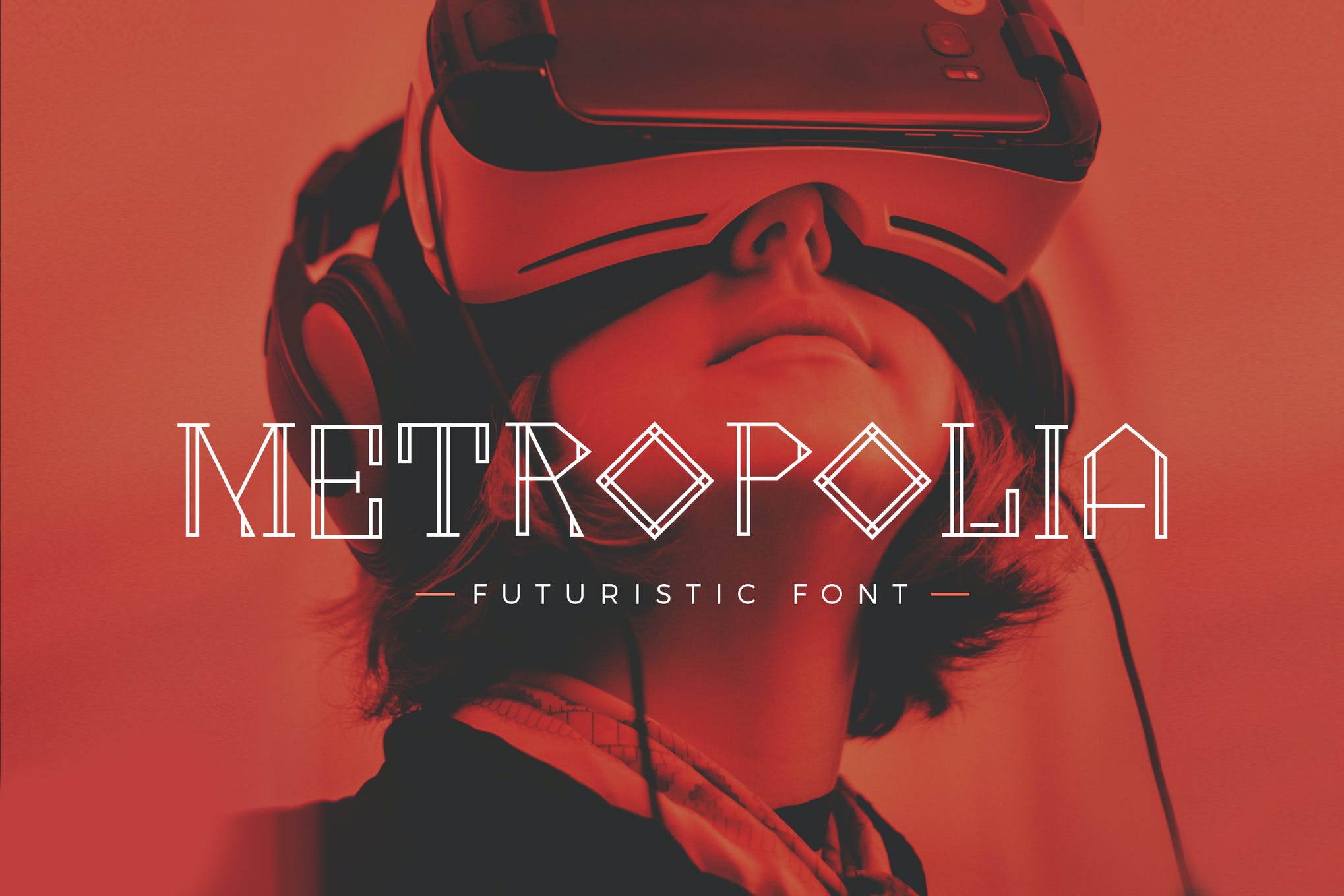 The Metropolia sans serif script font is a beauty to behold. With absolutely stellar character designs, employing a minimalist linework approach, Metropolia is a captivating font that is well suited for logos, headers, titles, illustrations, and branding projects alike.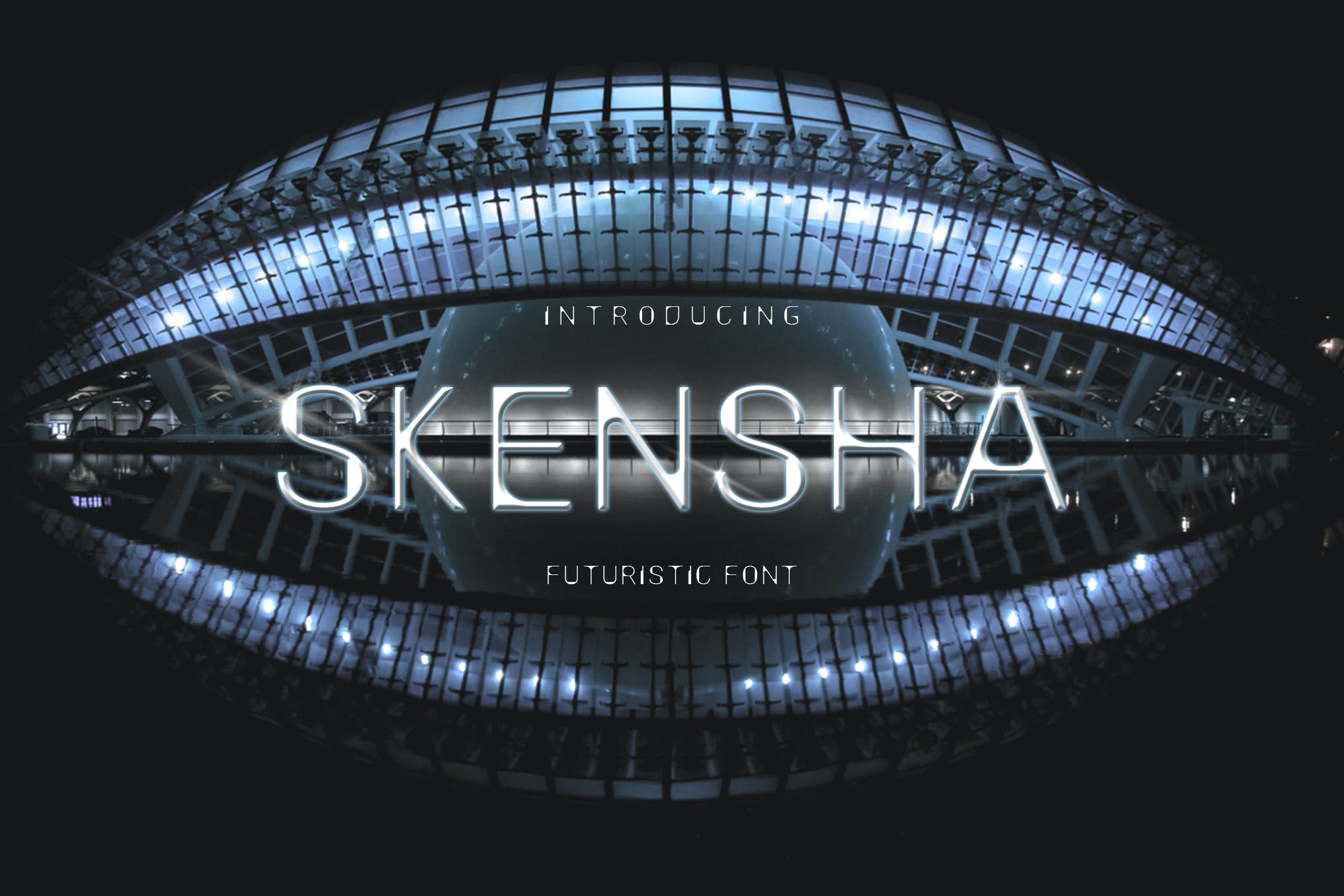 One of the best futuristic-looking fonts on our list, Skensha is perfectly suited for virtually any branding design including t-shirts, business cards, flyers, and posters. It comes with uppercase, and lowercase characters, numbers, punctuation, and more.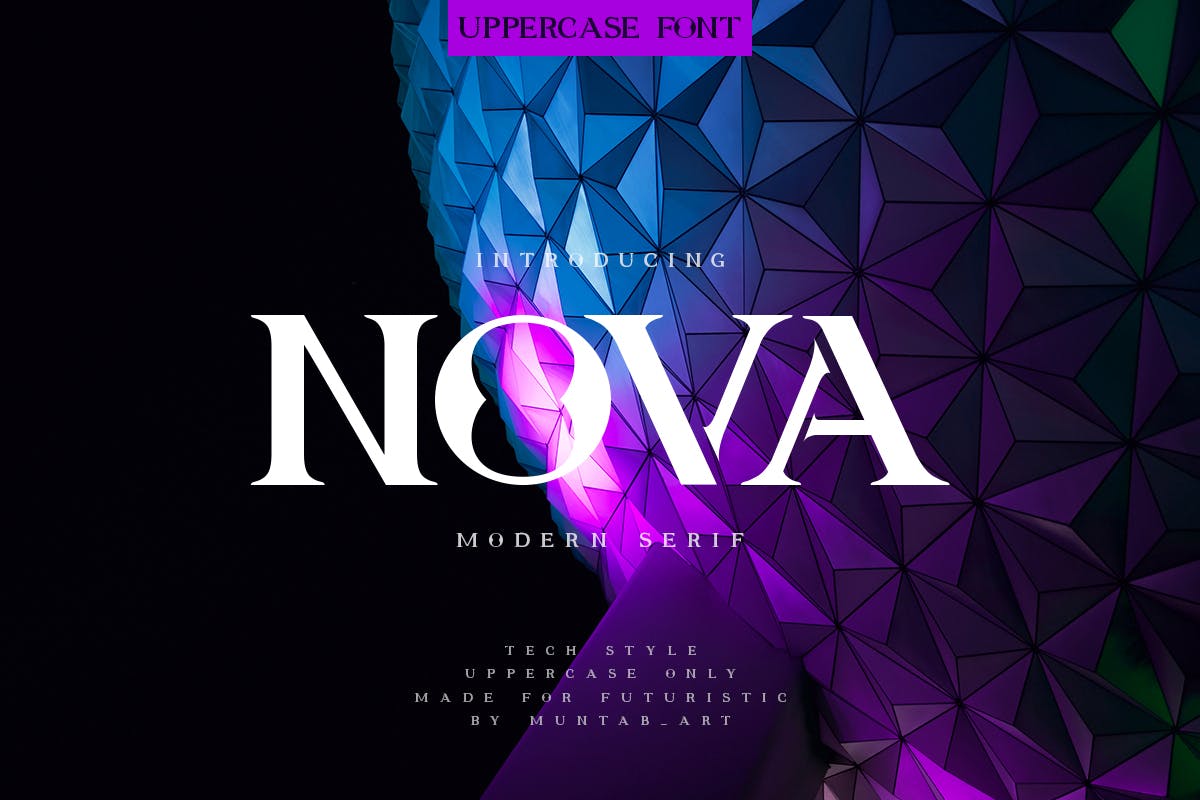 Nova is a stunning futuristic font with an upper case-focused design. Modeled to be a modern take on the serif typeface, Nova is great for logos, posters, web design, branding, and illustrations. Packed full of some captivating handcrafted characters, but keeping that iconic serif rigid design.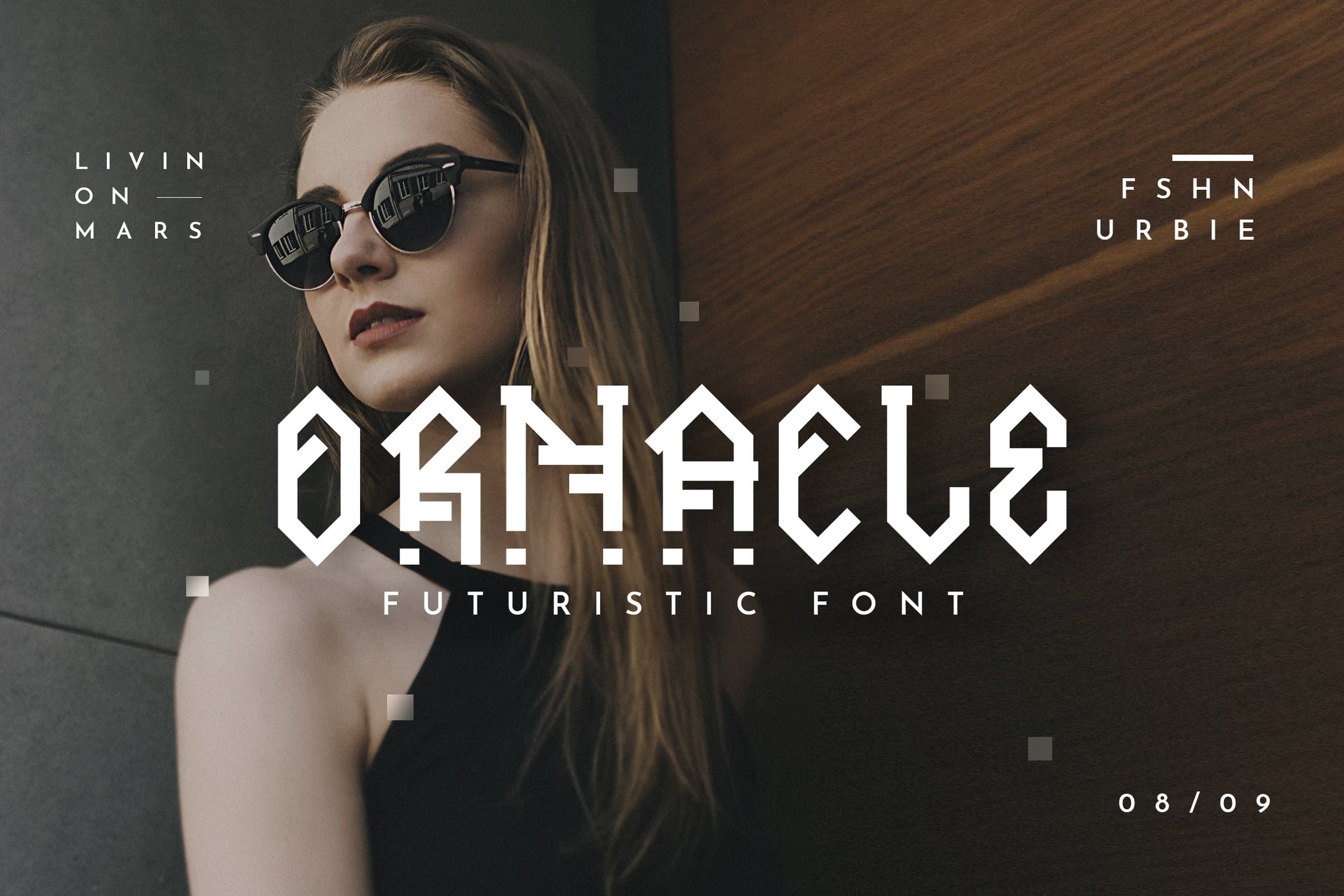 Ornacle is a captivating handwritten script font that borders on being its own runic language. With designs that titter on being overly complex, the font is able to hit that aesthetic of barely a recognizable future, whilst maintaining high readability and an eye-catching effect. A gold standard in modern futuristic fonts.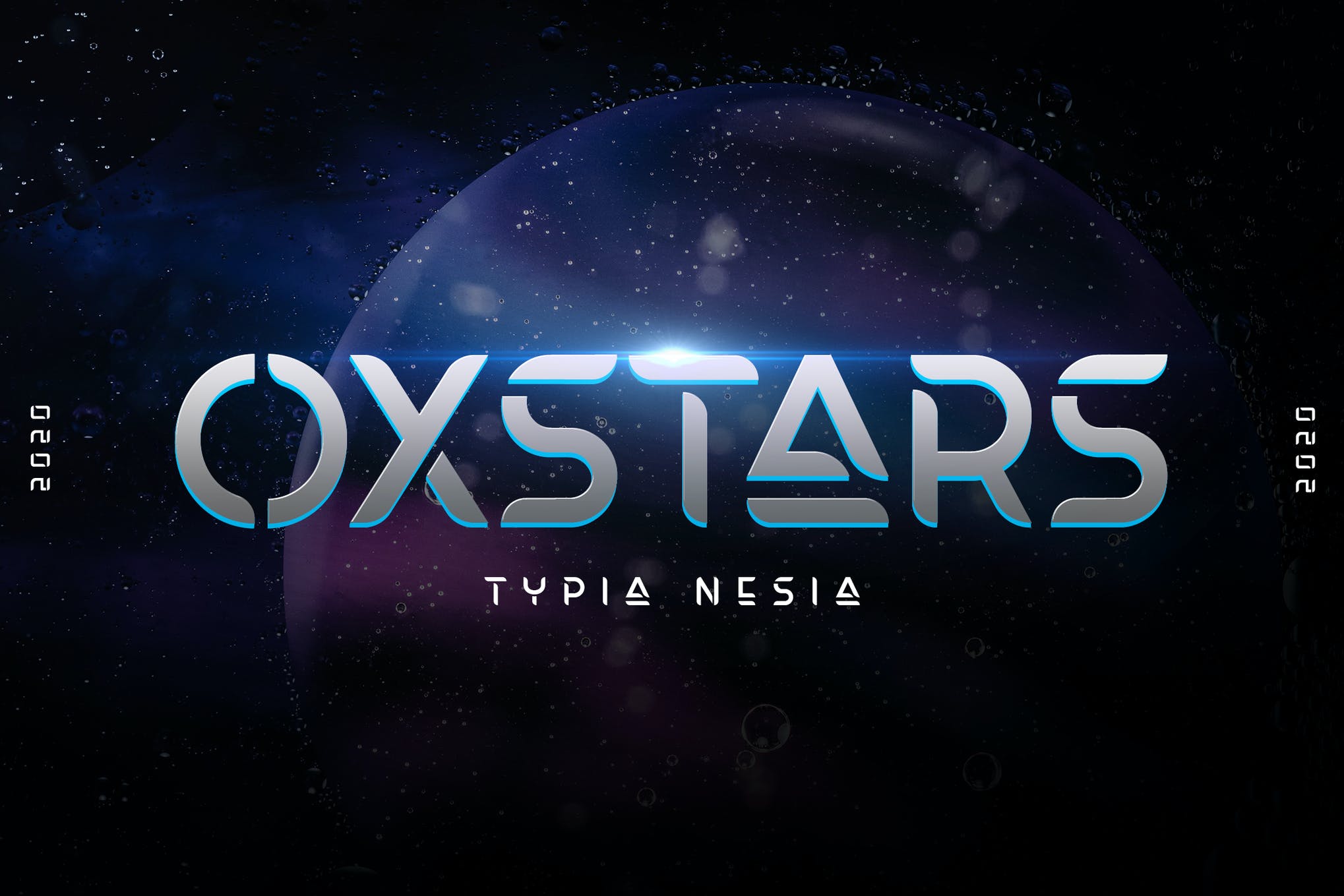 Oxstars is a display font that looks as if it has come from a spaceship interior. With interesting broken linework designs, each complemented with a range of border color choices, the font strives to bring that Star Trek vibe to your work. One of the best futuristic fonts for large sci-fi-styled branding.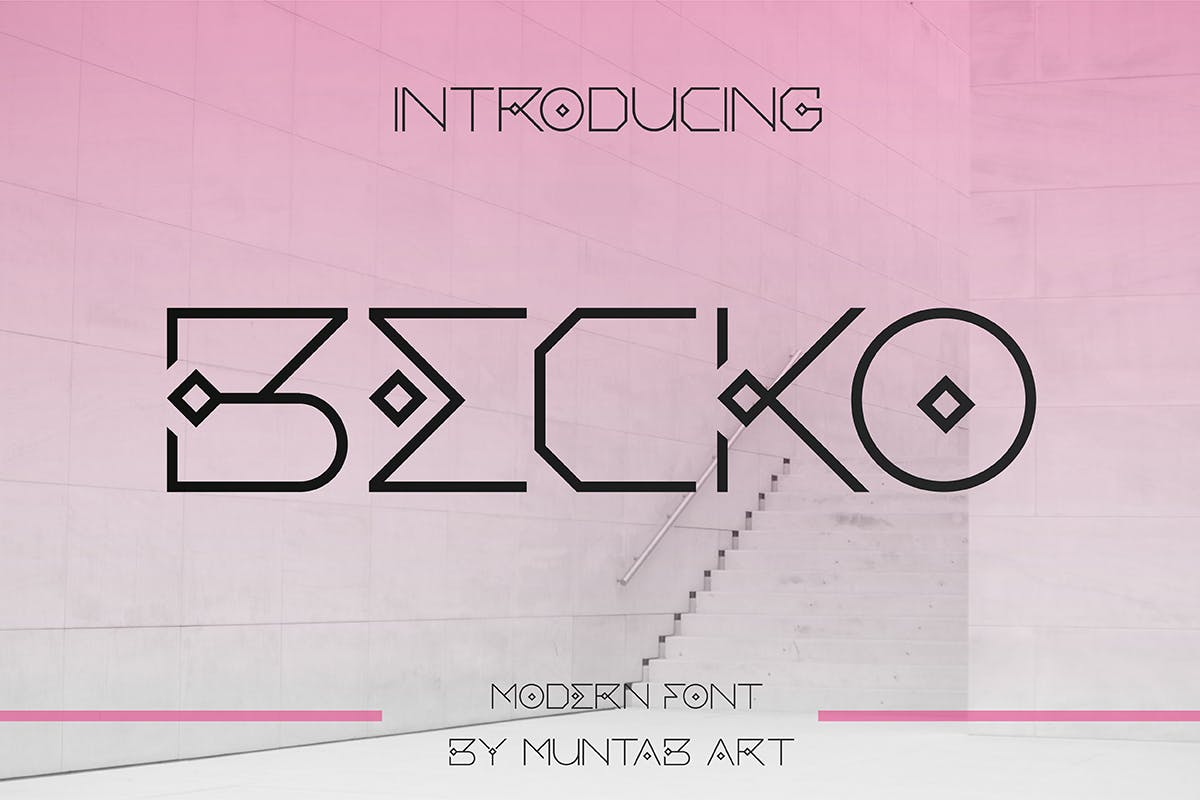 Becko is an interestingly designed font that comes with designs that look as if they've been stolen from futuristic runes. With thin linework wrapped around diamond shape accents, the font is a captivating choice for a variety of branding endeavors.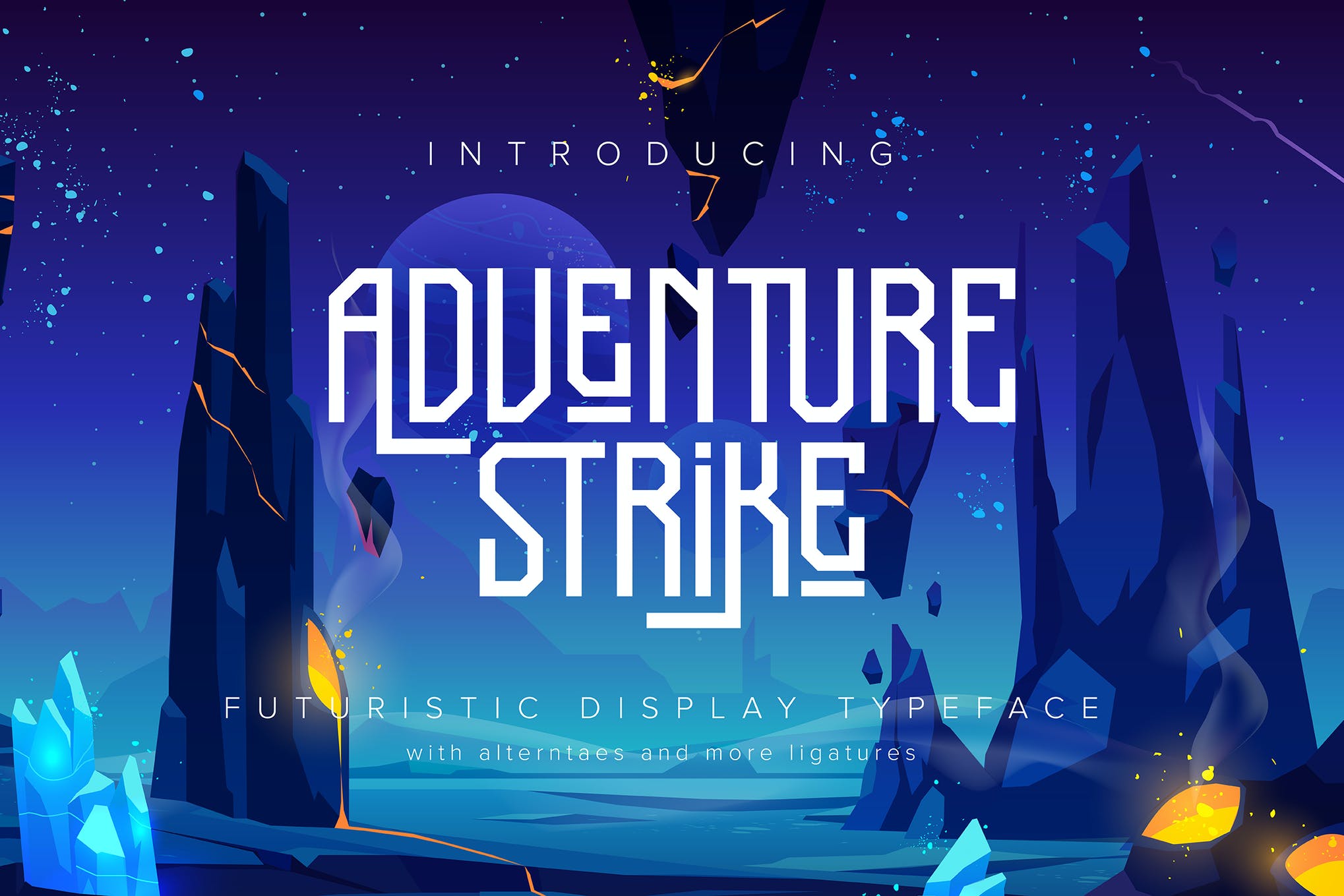 If you are looking for the best futuristic sans serif fonts, you must consider Adventure Strike. It's a calligraphy-style futuristic display font that comes with tons of glyphs, alternates, ligatures, punctuation, and multilingual support, and works on both Mac and PC.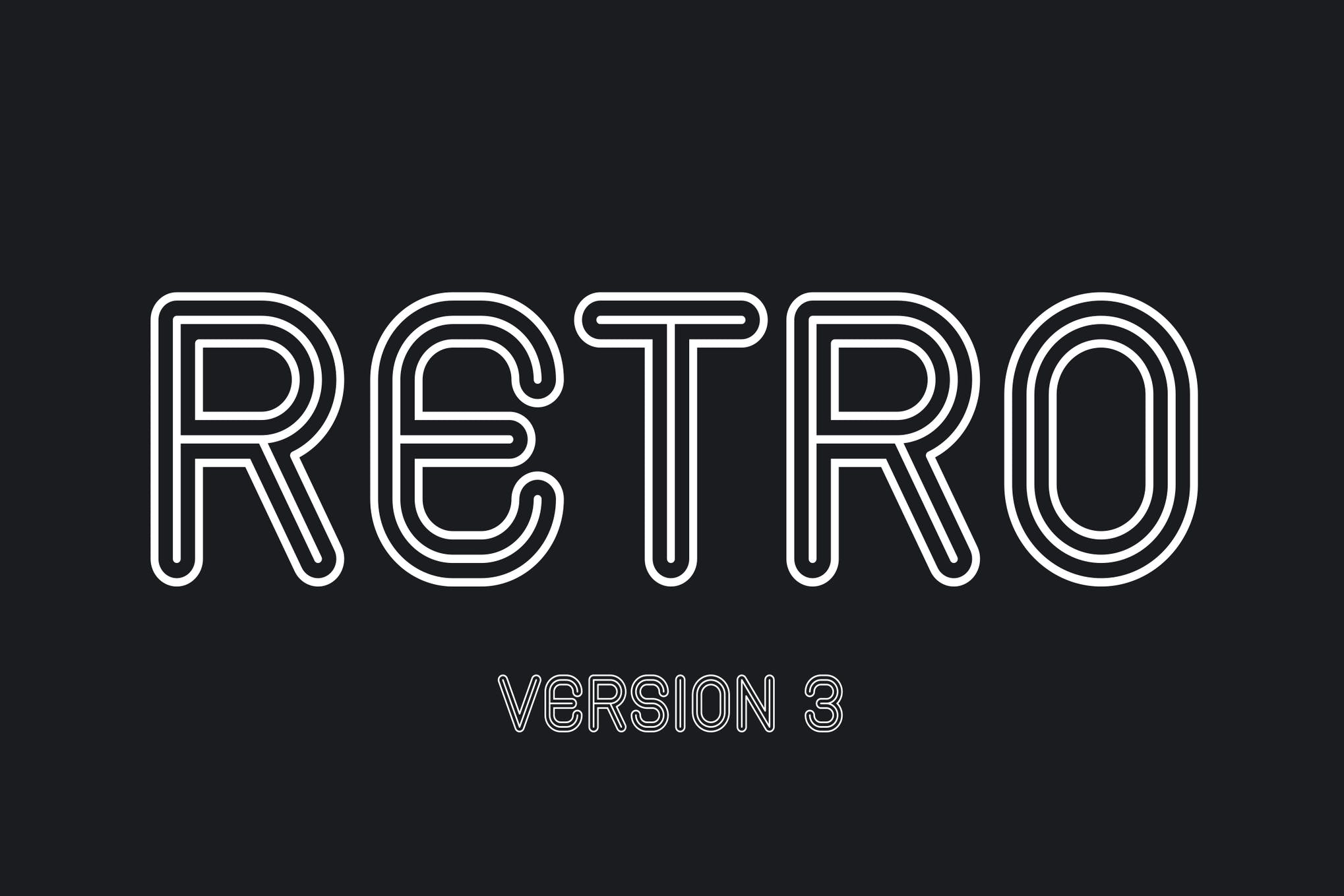 The thing with cool futuristic fonts is that they have a slight hint of the past to their design. This option is a paragon of how past and future can come together to create a captivating font perfect for the modern times. Easily one of the best retro-futuristic fonts on the market right now!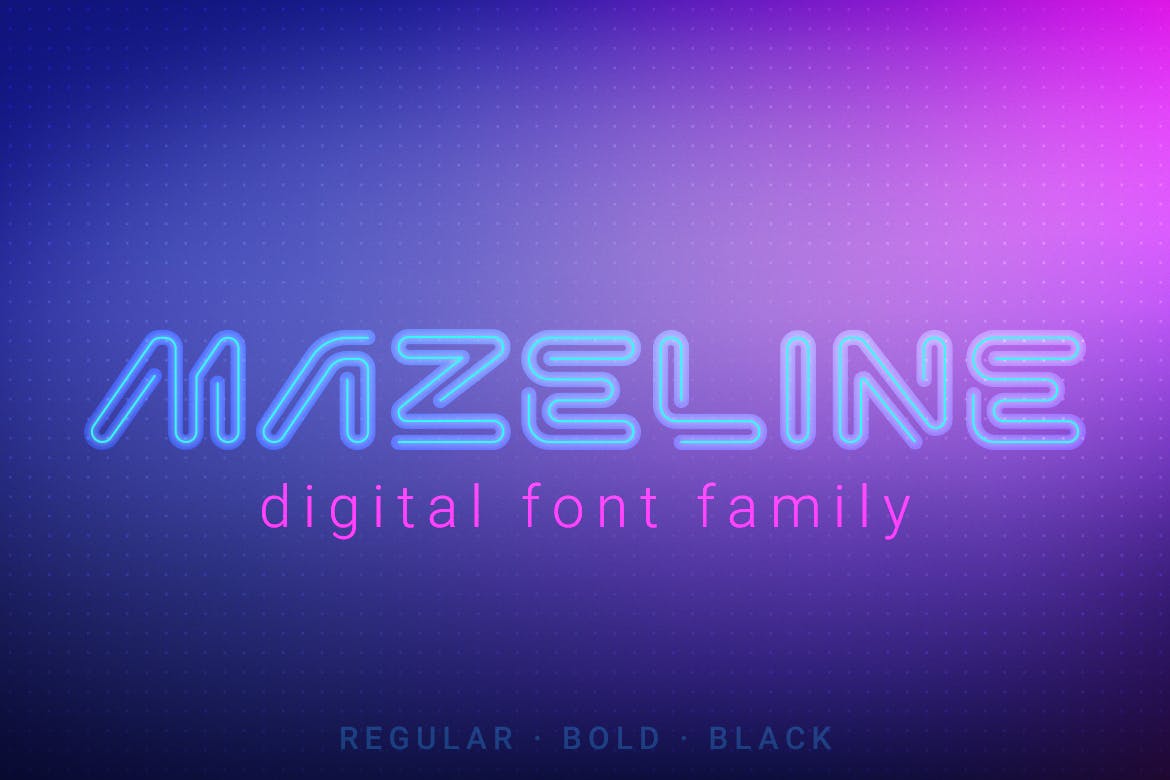 Mazeline is a typeface that has that hi-tech inline aesthetic, mixed with a touch of 90's and early 2000's sci-fi personality. It comes with three distinct styles, Regular, Bold, and Black, and manages to strike a great balance between its vector-styled line work, and minimalist display font appearance.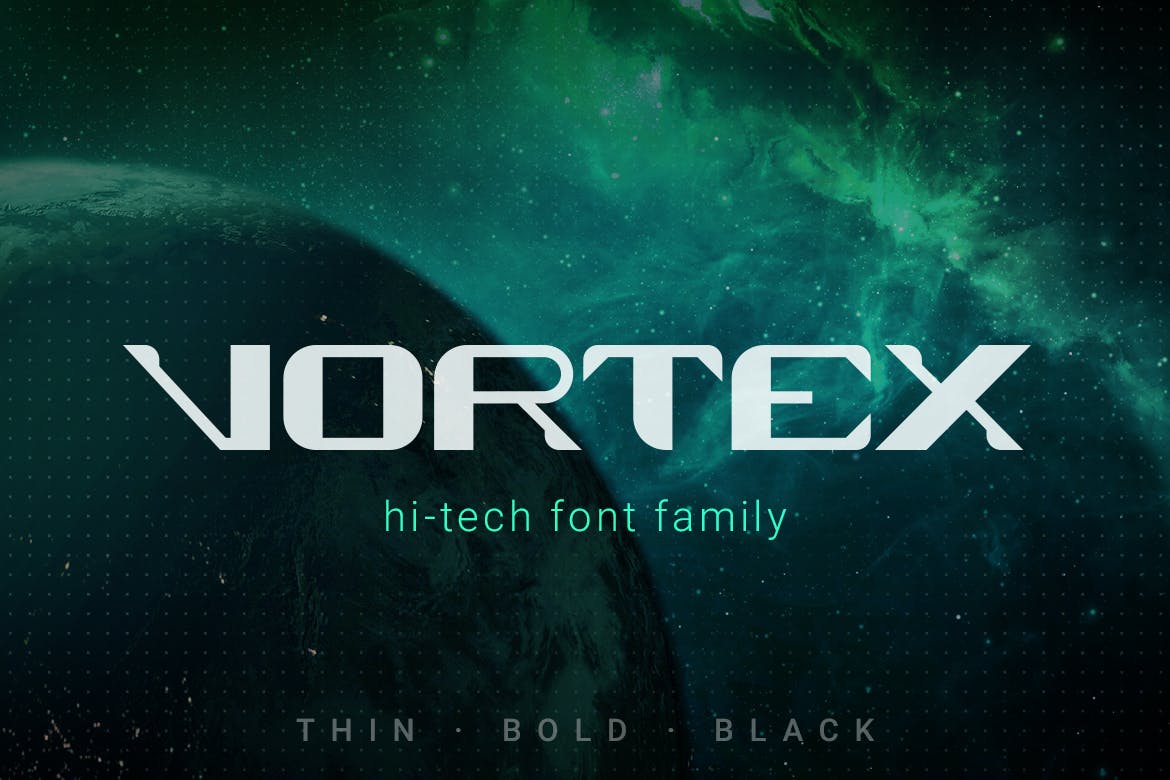 Vortex Technology is one of those retro-futuristic fonts that comes straight from 80s sci-fi design. With its iconic bold linework character bodies, overlapped with expertly crafted thin counterweight line work, it's the kind of font that feels at home in almost any hi-tech futuristic project.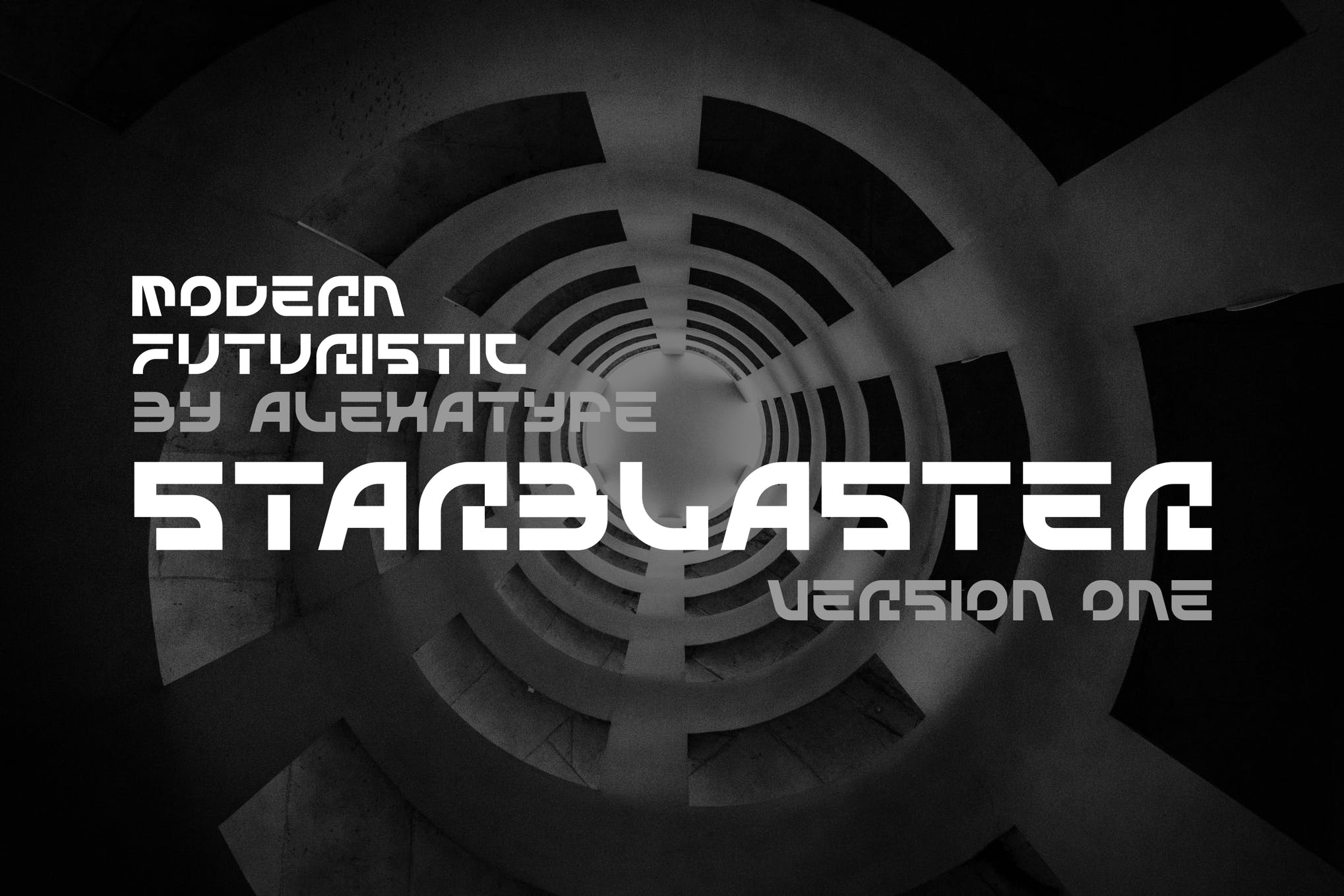 Starblaster is a decorative slab font that hits that futuristic vibe just right. With an interesting design of rigid circles and squares, combined to expertly make each character into a uniquely sci-fi aesthetic, Starblaster is a great choice for your title, web design, illustration, and branding tasks.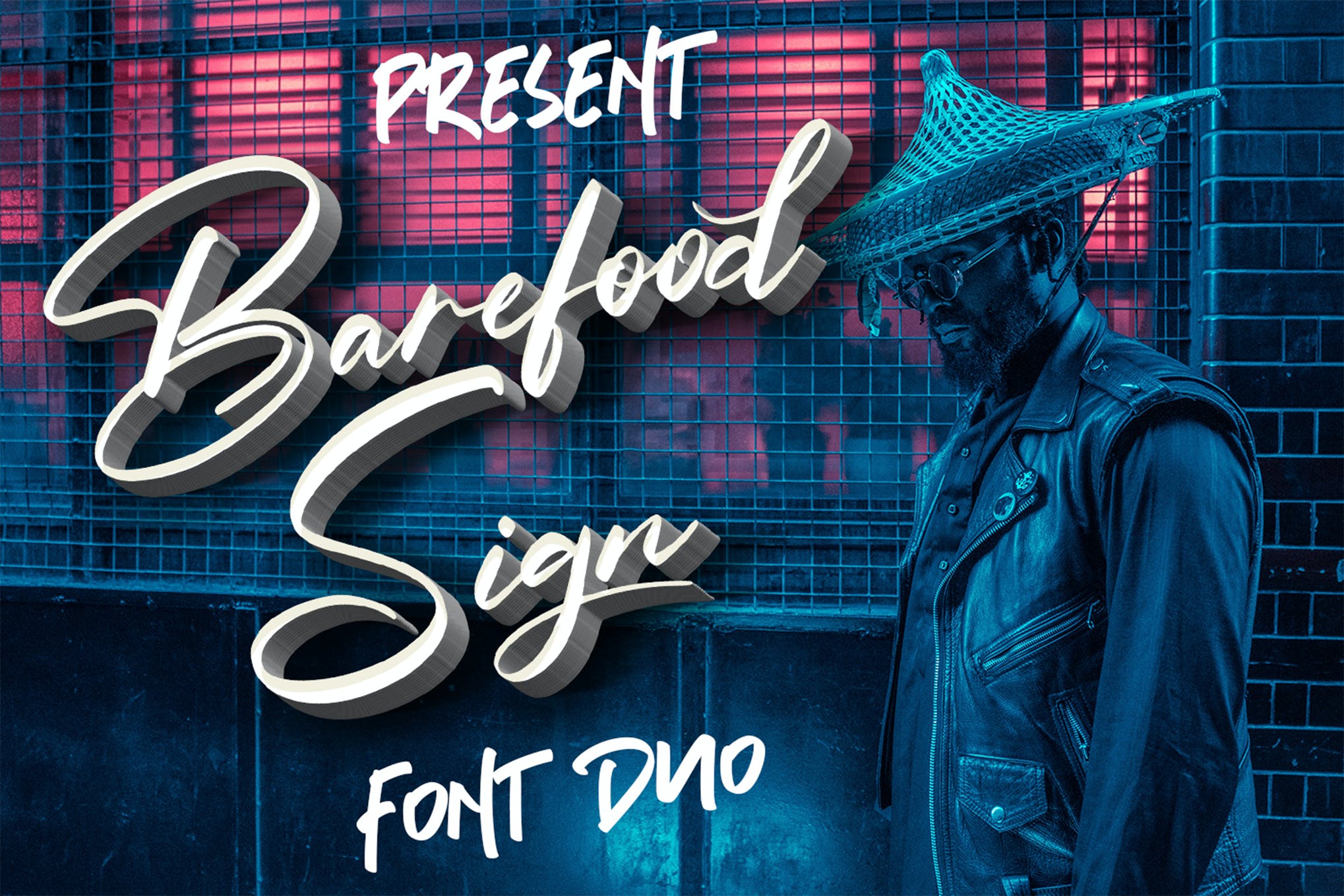 Barefood Sign is a hand-written cursive font that strikes a balance between a contemporary typeface, and a classy future. Inspired by a Japanese brushwork aesthetic, Barefood simply oozes that cyberpunk aesthetic that is hard to emulate. One of those modern futuristic fonts that isn't trying too hard, and manage to impress.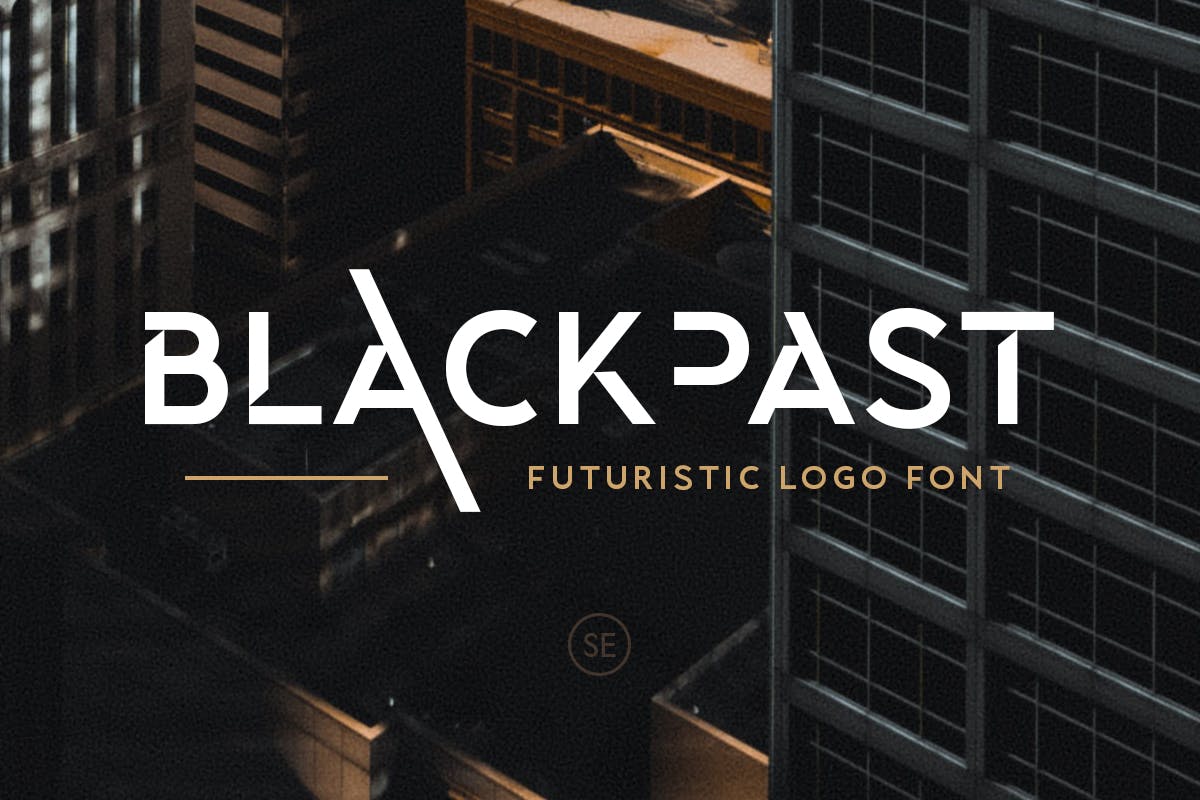 Blackpast is a display font modeled after the sans-serif typeface, however, that foundational inspiration is lost in the captivating designs that this uppercase font manages to strike. Well suited to large branding titles, logos, and the like, Blackpast is one of those cool futuristic fonts that are hard to walk by without noticing.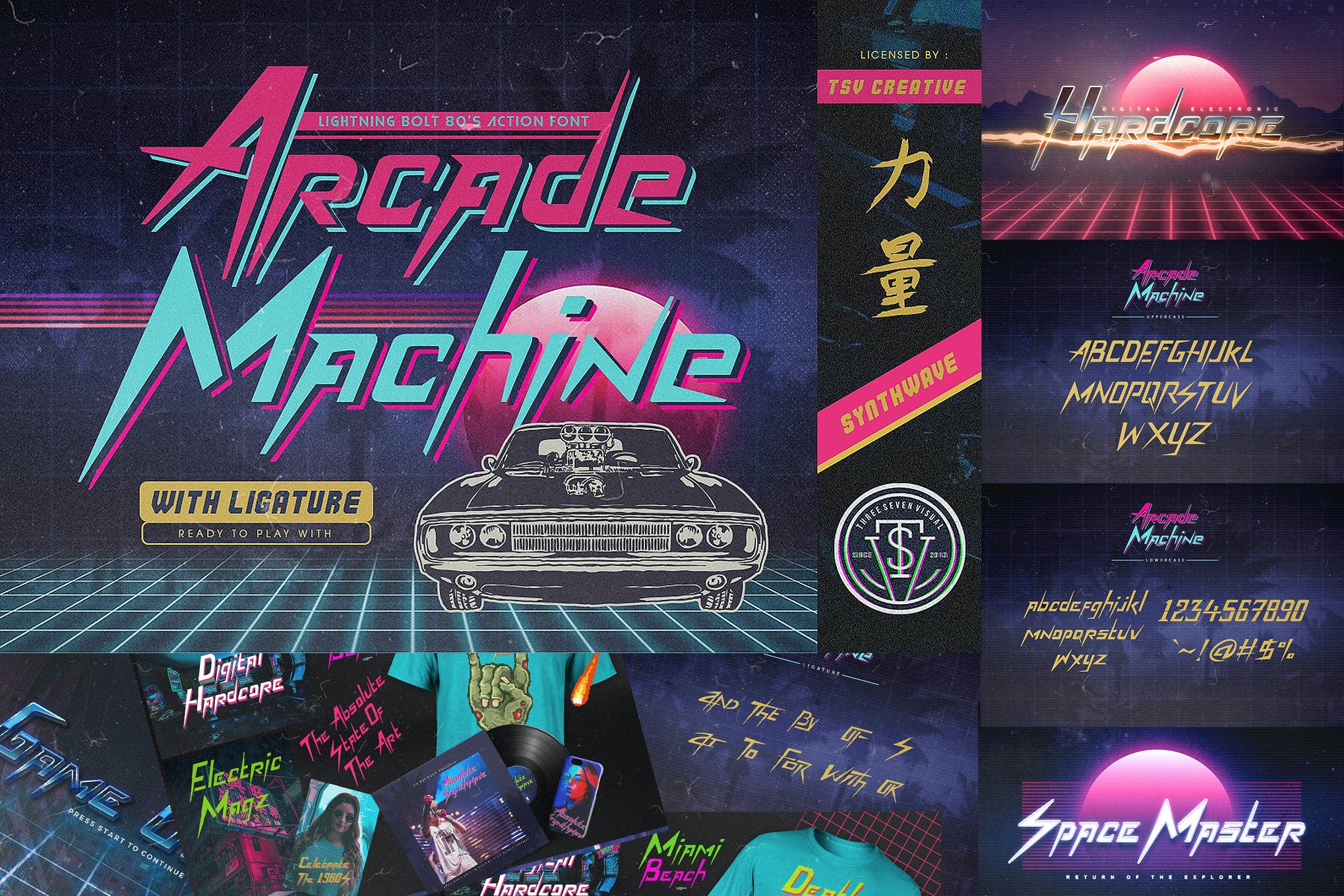 Arcade Machine is a font directly modeled after the aesthetic of the 80's arcade and sci-fi boom. A bombastic font that just radiates character; drawing inspiration from the Miami Vice, and Knight Riders arcade machines remind you of a by-gone era. A nostalgic masterpiece that may be exactly what you're looking for.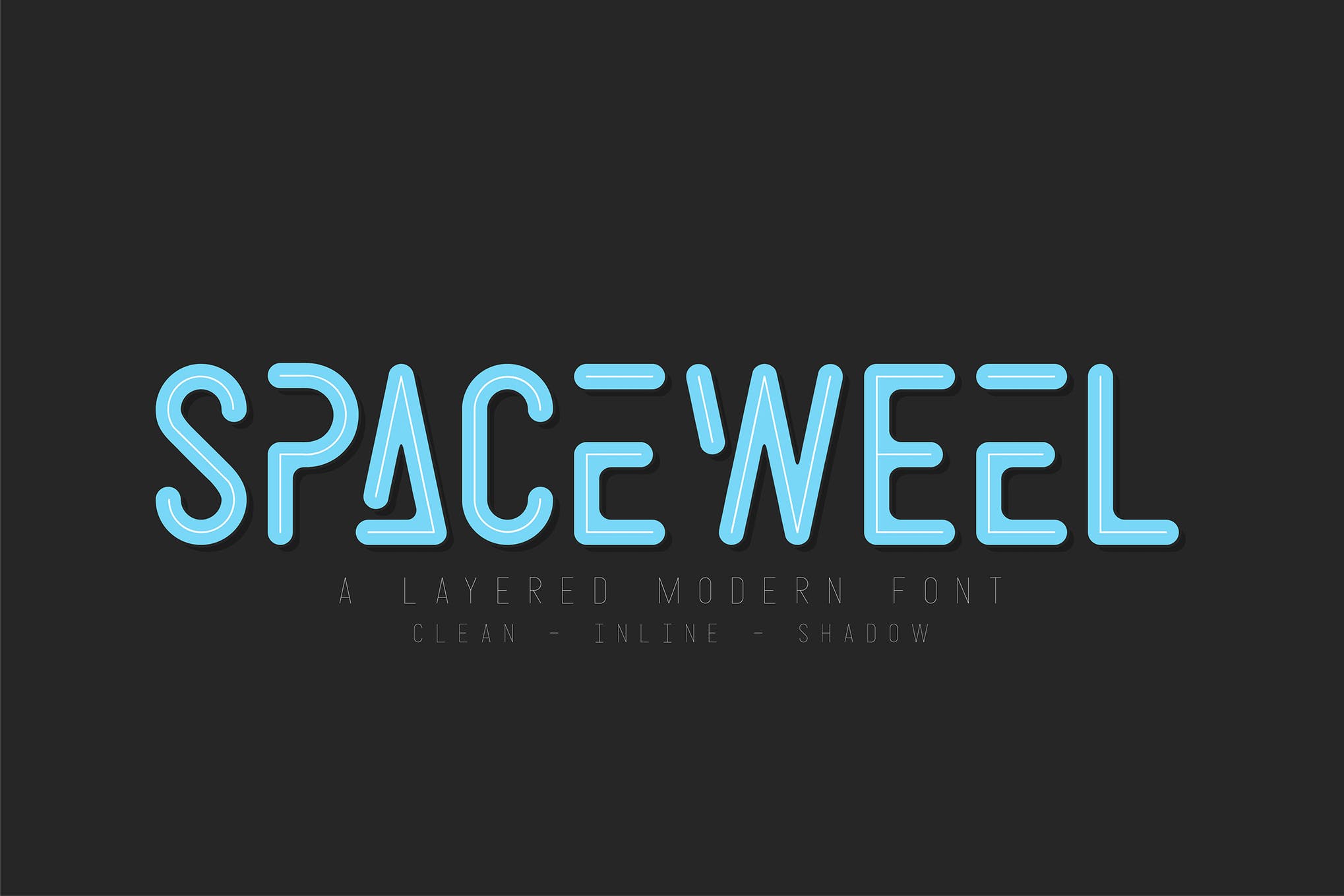 Many cool futuristic fonts come with a design that hits a certain mark, with little flexibility. Yet not Spacewell, that sports three separate iconic styles under the hood. From Clean, Inline, and Shadow, Spacewell is a highly adaptable font with a design that hits that futuristic aesthetic whilst still being flexible enough to fit into many branding projects with ease.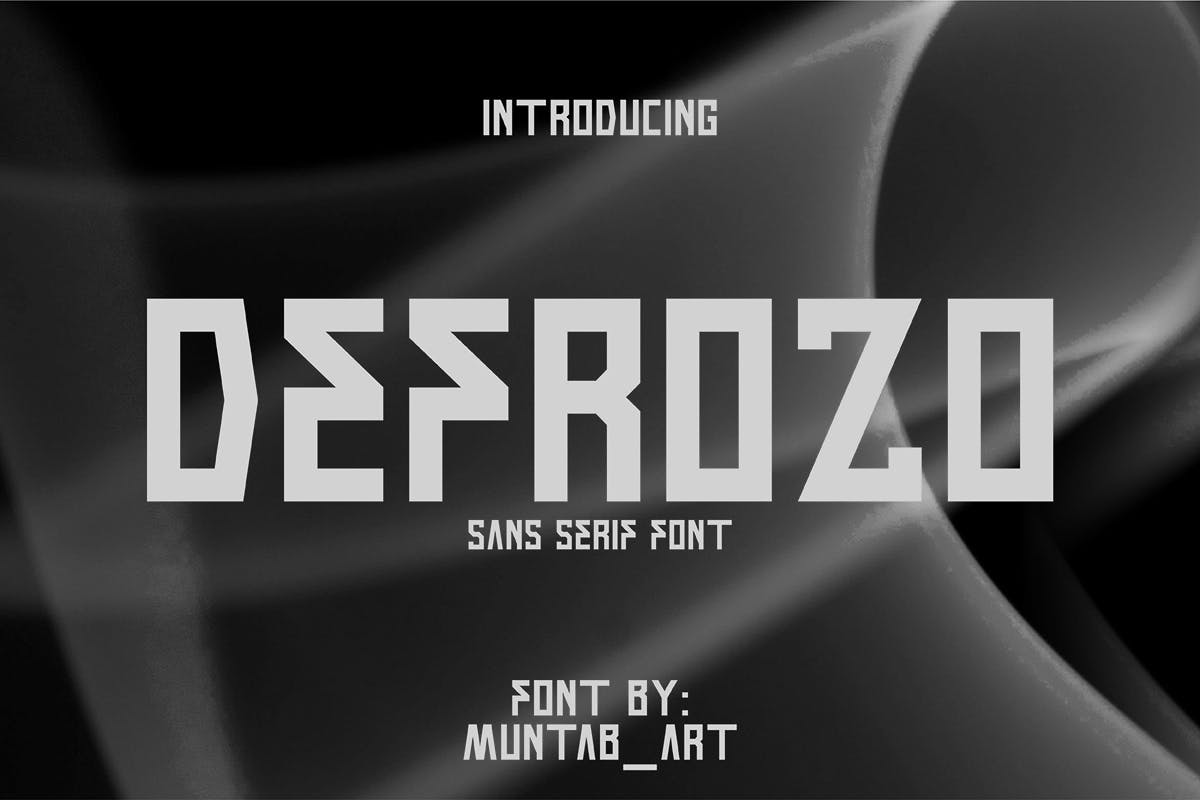 Defrozo is one of those futuristic sans serif fonts that expertly mix a slab-style typeface into its design. With a minimalist approach to its sci-fi character line work, Defrozo is a great display font choice for a large range of branding, advertising, logo, web design, and illustration designs.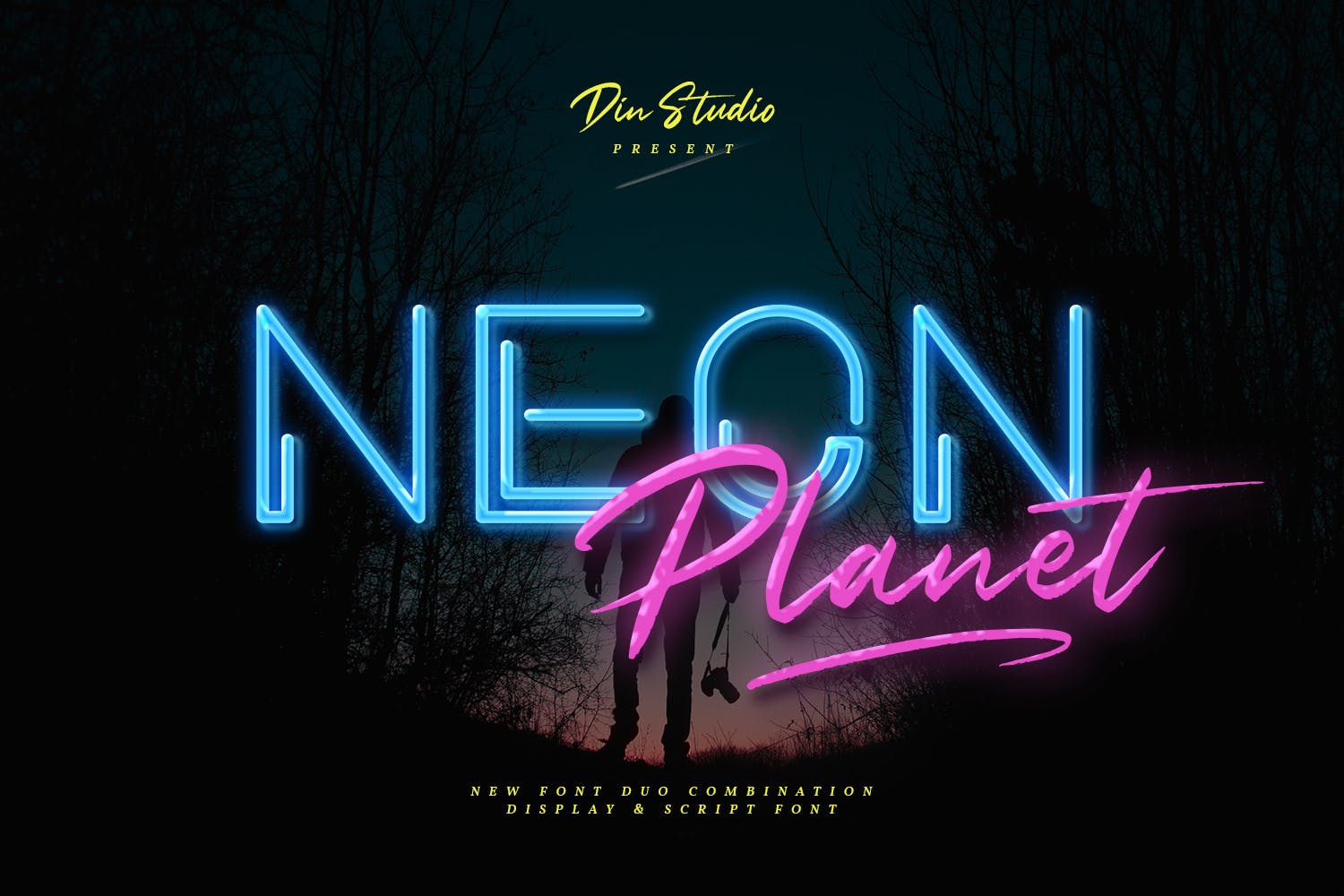 Neon Planet is a script font that is modeled after the era of neon signs. With delicate and beautiful thin linework designs, wrapping over itself to make that iconic 80's music branding aesthetic, Neon Planet is a captivating futuristic font that manages to look as if a neon sign has been placed directly on the page.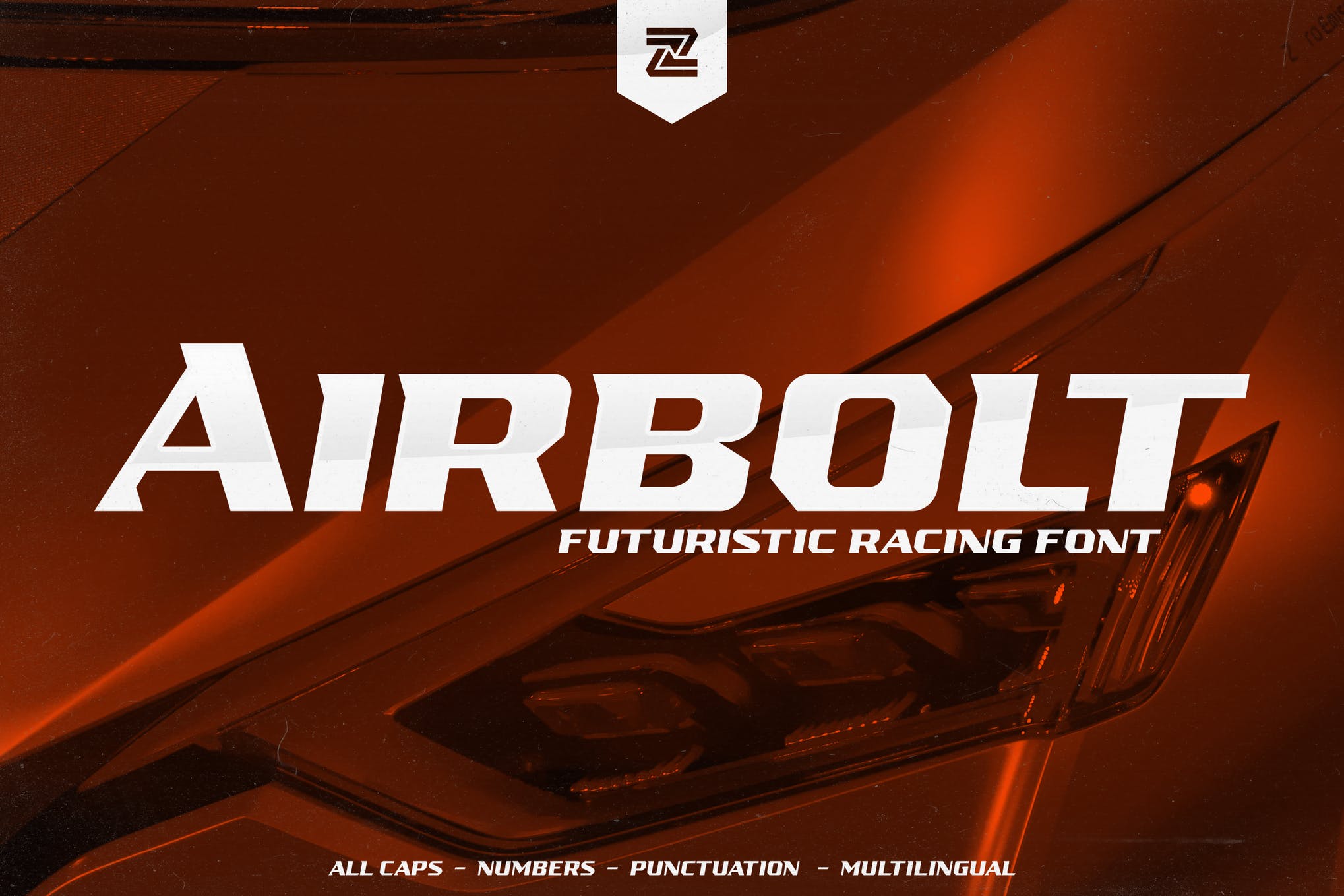 Airbolt is modeled after the sans-serif typeface, mixed with an element of handwritten characters. For those looking for a more retro-futuristic feel, Airbolt is able to hit that fickle balance with its compounding inspirations. A highly adaptable font that is well suited from everything to sports and gaming-themed projects to children's books, and much more.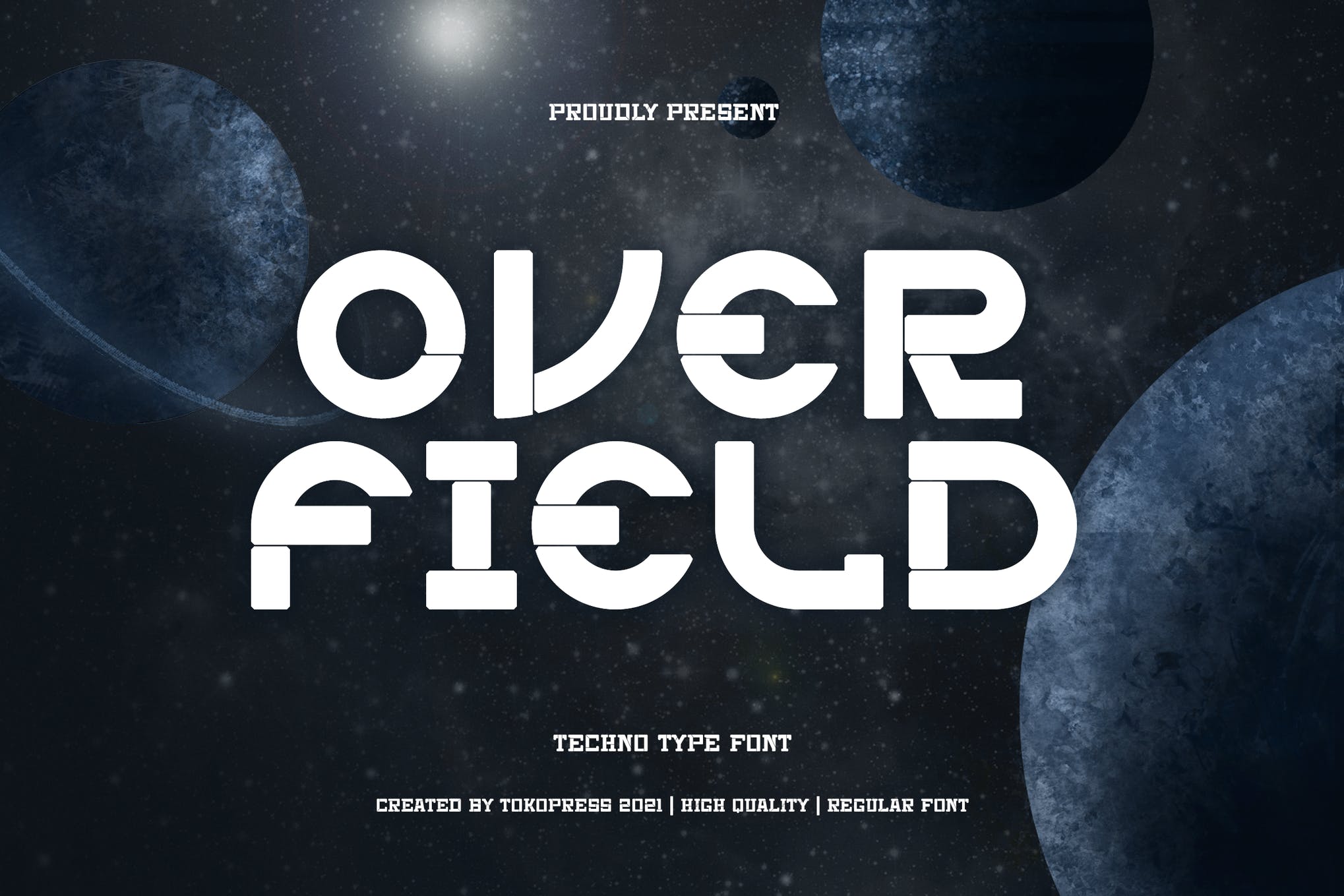 If you are working on a sci-fi branding project that is themed around technology, robotics, and galaxy, Overfield is one of the best futuristic fonts you could ever get your hands on. It has a beautiful design that instantly draws attention and a range of features that really should be seen to be fully appreciated.
Free Futuristic Fonts
With so many stunning premium options out there for futuristic fonts, it's important we take a moment to look at some of the free futuristic fonts you can get your hands on right now. With the ease of access and stunning designs, you'll be able to bring that futuristic aesthetic to your work without spending a single penny!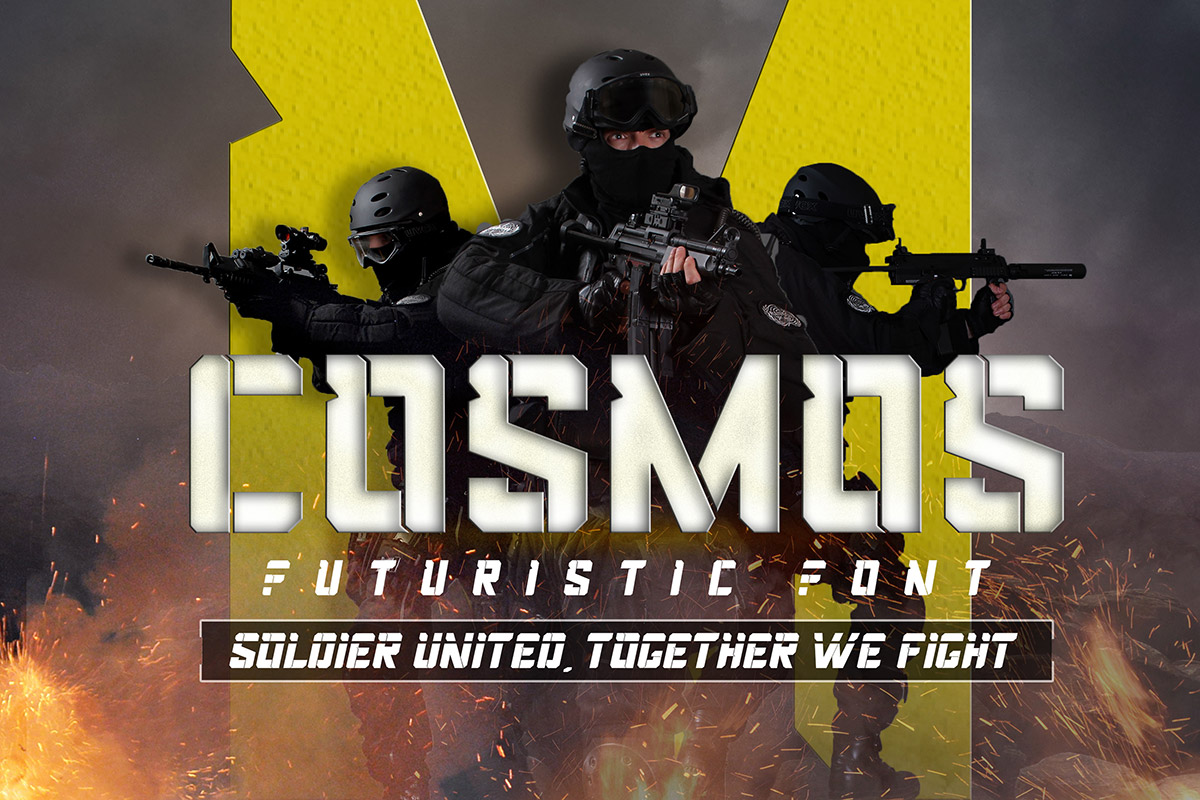 Cosmos is a futuristic block letter font with rounded edges, and narrow spacing to make room for the wide characters. Although Cosmos can be used for virtually any purpose, it totally stands out when used in a video game title. One of the best free futuristic fonts that you'll be hard-pressed to not consider.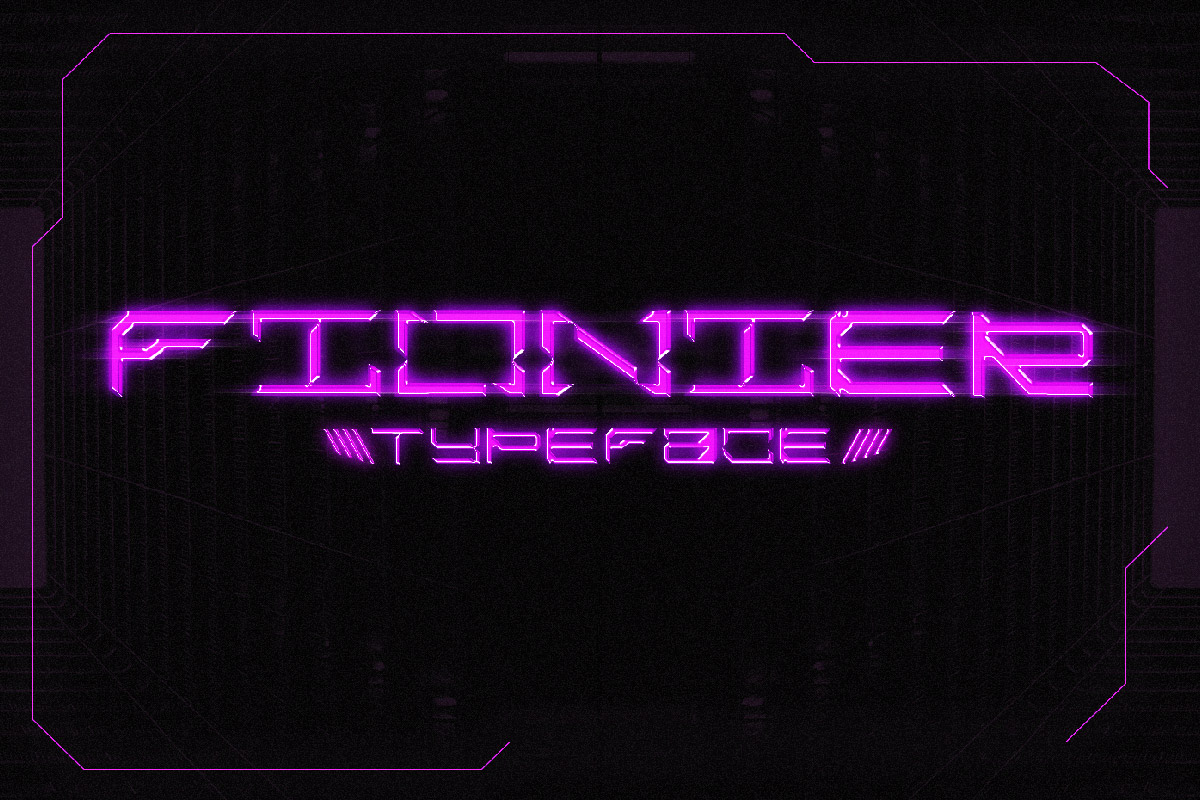 Next on our list of the best modern futuristic fonts is Fionier, a unique and innovative display typeface that can be a great addition to your design projects. We absolutely love Fionier and recommend you drop everything, and get your hands on this fabulous font pronto.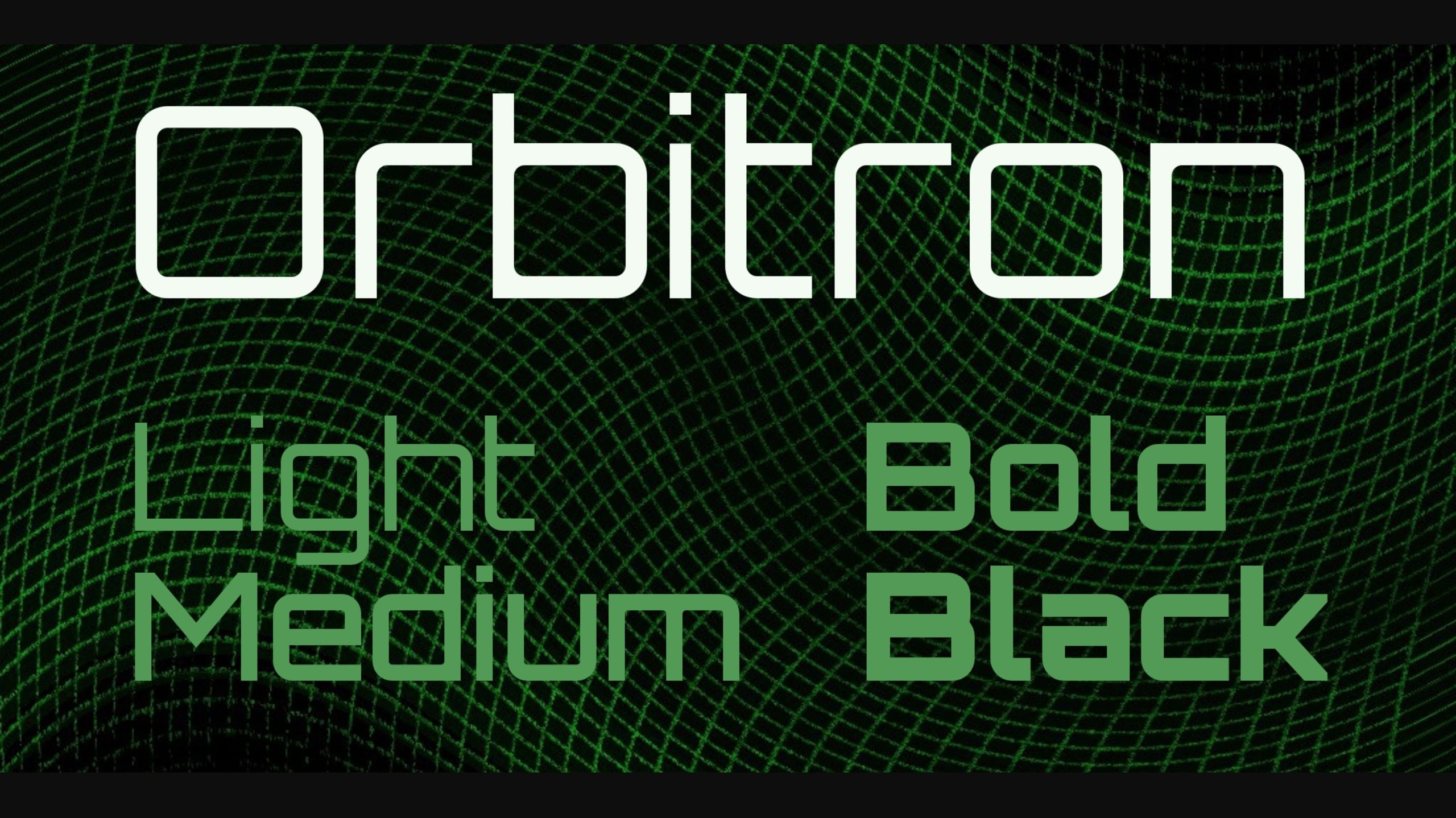 Orbitron is a geometric sans-serif typeface, created for primarily display font purposes. The font strikes an interesting balance between tall line design, and rigid readability, that makes it highly adaptable to both bold display and body text purposes. A great futuristic font choice for those looking for flexibility.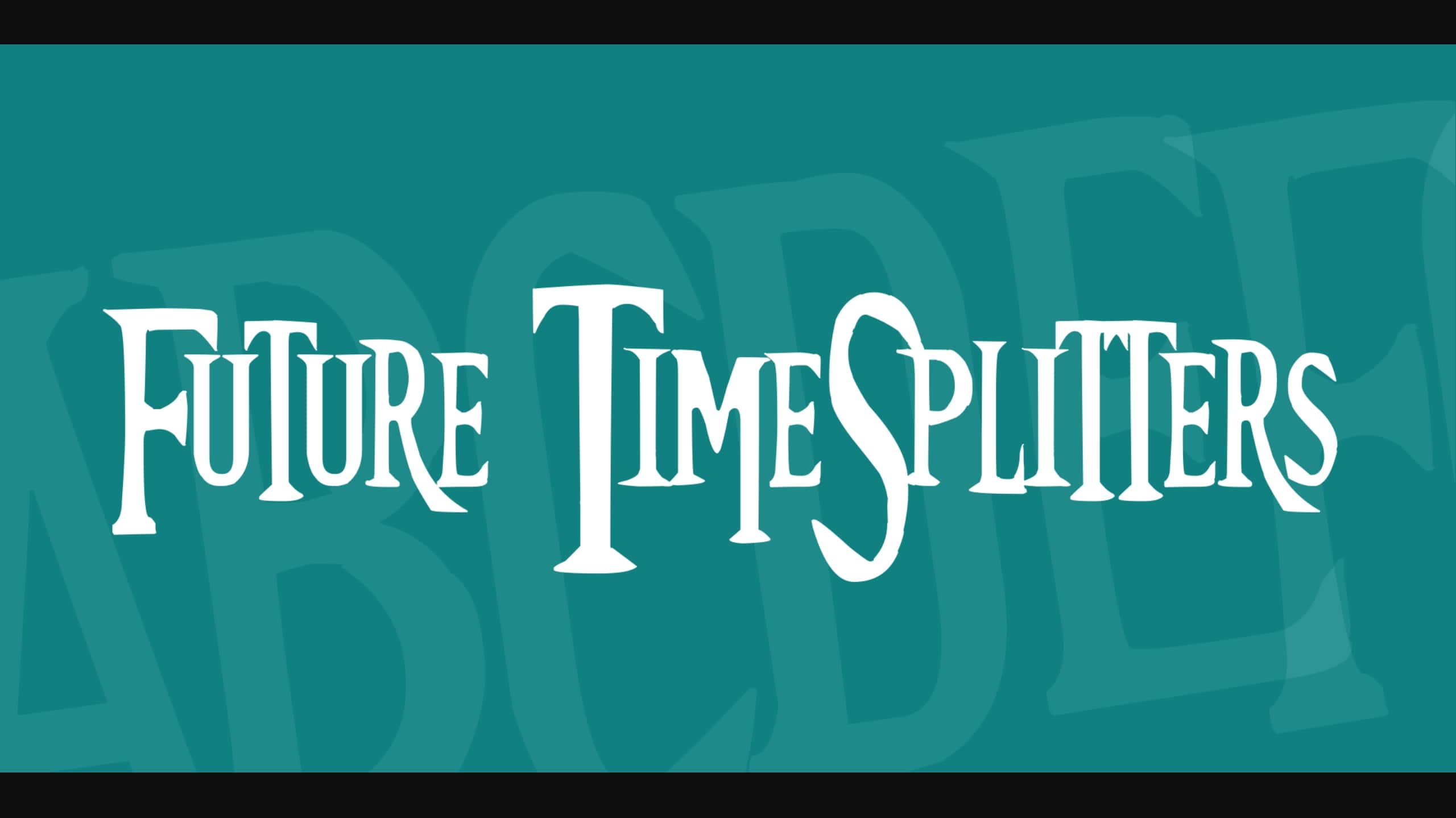 Future TimeSplitters is one of the best free futuristic fonts directly inspired by the retro TimeSplitter games. Pulling from the TimeSplitter iconic style, the font is designed with erratic line work that refuses to keep in a strict column format. Highly adaptable to branding tasks, and even a body text with its high readability.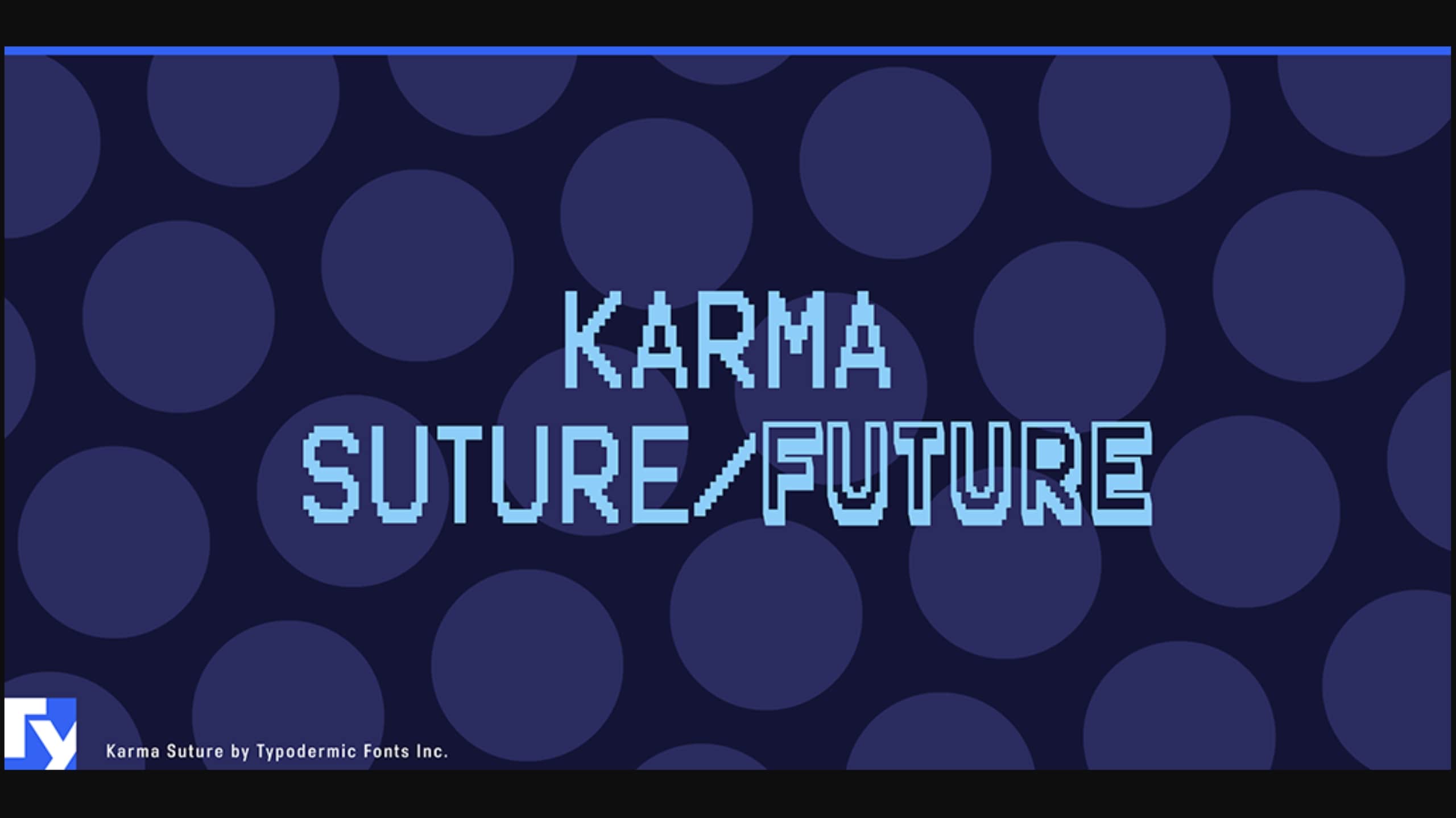 Karma is a pixel font modeled after the pixel-styled retro sci-fi games of the '80s and '90s. A charming futuristic font that has a range of options under the hood, from three distinct styles to a range of unique uppercase and lowercase character choices.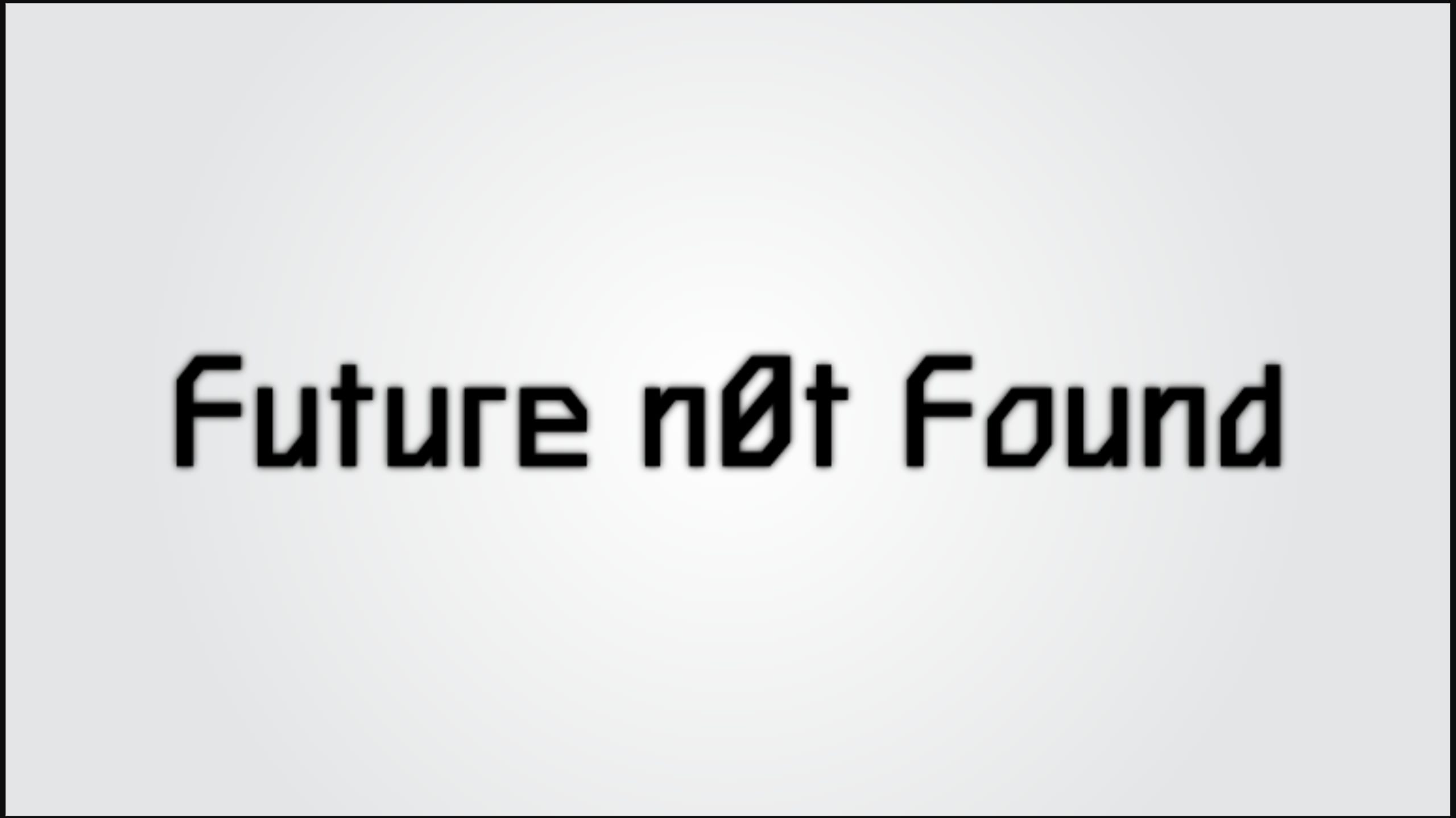 Future Not Found is an interesting futurist font, striving to emulate the old-style command prompt text format. With a subtlety to its rigid character designs, Future Not Found is a fantastic font that can be used as a body text and even a display text.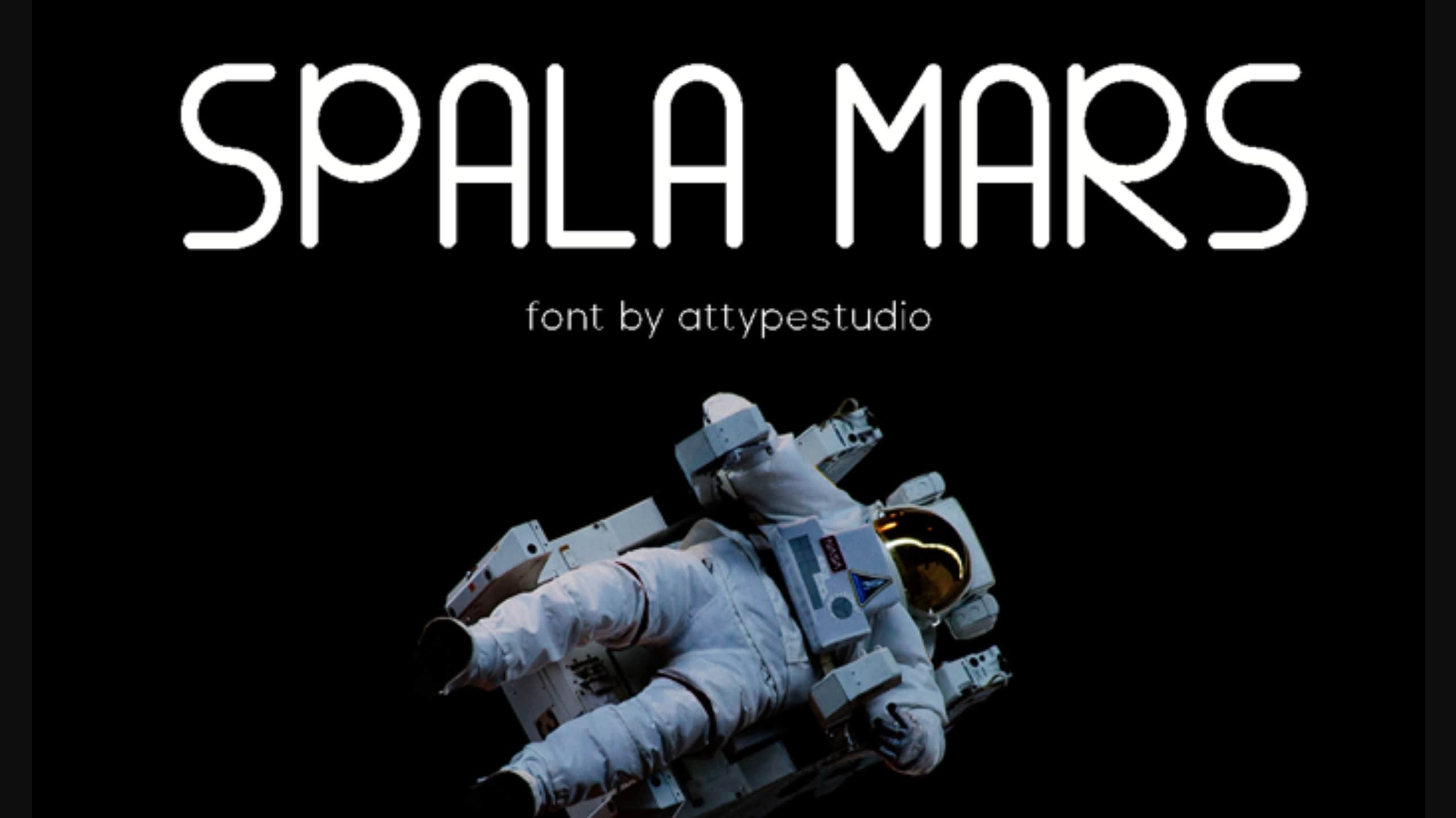 Spala Mars is one of the finest sans serif futuristic fonts with a simple design. With taller than average line work and the slightest hint of style in each character, Spala Mars is a great minimalist option for your branding, illustration, logo, and web design projects.
Take Hold Of The Future Of Fonts Today!
No matter if you're looking to bring a futuristic vibe to your branding material, book cover, web design, illustrations, or magazine publication, there is an array of futuristic-looking fonts out there for you. Take advantage of these premium and free options today, and start living the future of font designs!