40+ Best Fonts for Resumes & CVs 2024
When we're writing our resume, we often spend hours or even days deciding what to write, which details to include, and proofreading to check for any grammar or spelling mistakes – but how much thought do we put into choosing the best font for your resume?
The answer is not enough. Even if what we've written is compelling and just what your next employer is after, they might simply skim over and then disregard your resume if the font we've chosen isn't legible or interesting!
As harsh as it sounds, the font we use can make all the difference – so to help you land your next dream job, we've rounded up a list of the best fonts for resumes and CVs, all available right now.
Get every varied font and typeface you could ever need with one simple subscription. From just $16, get unlimited access to thousands of fonts, typefaces, graphics, templates, photos and illustrations.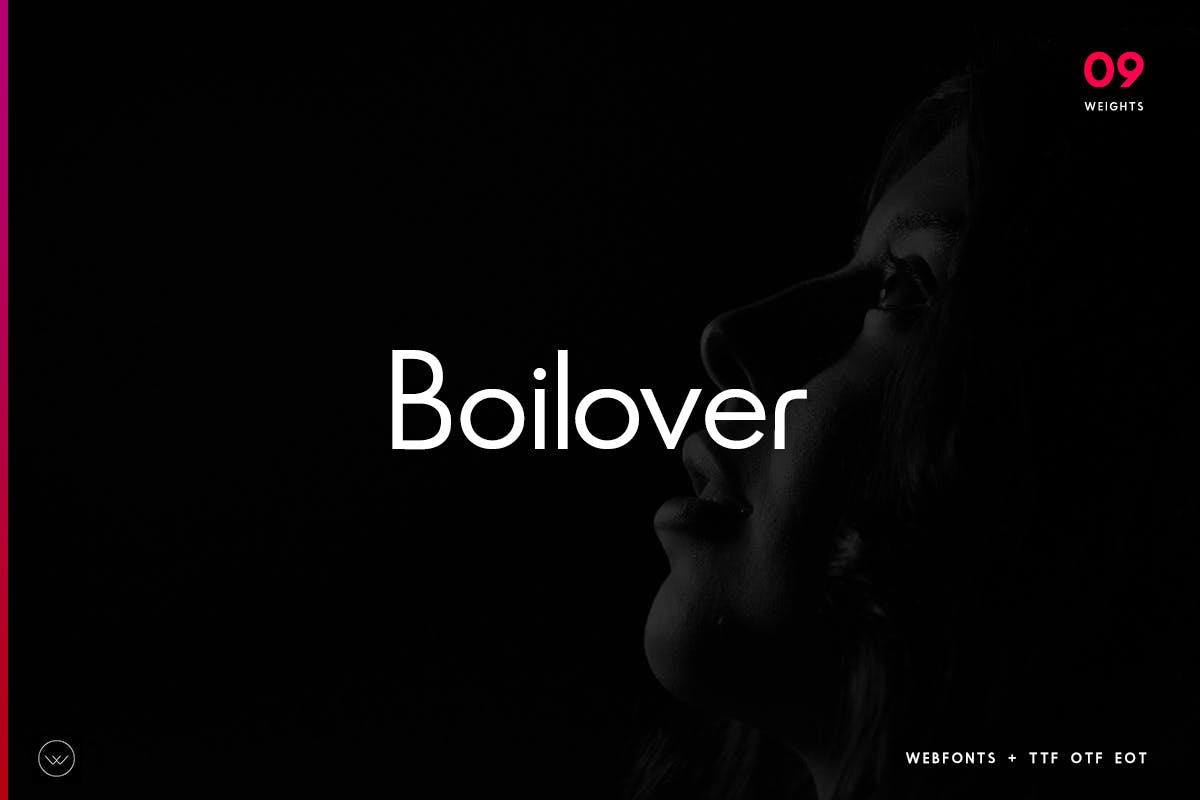 Boilover is a clean, and minimal font that will help you create a strictly professional resume, ensuring the employer instantly gets a peeks into your sincere attitude. As one of the best fonts for resumes, and CVs, Boilover comes packed with 8 weights.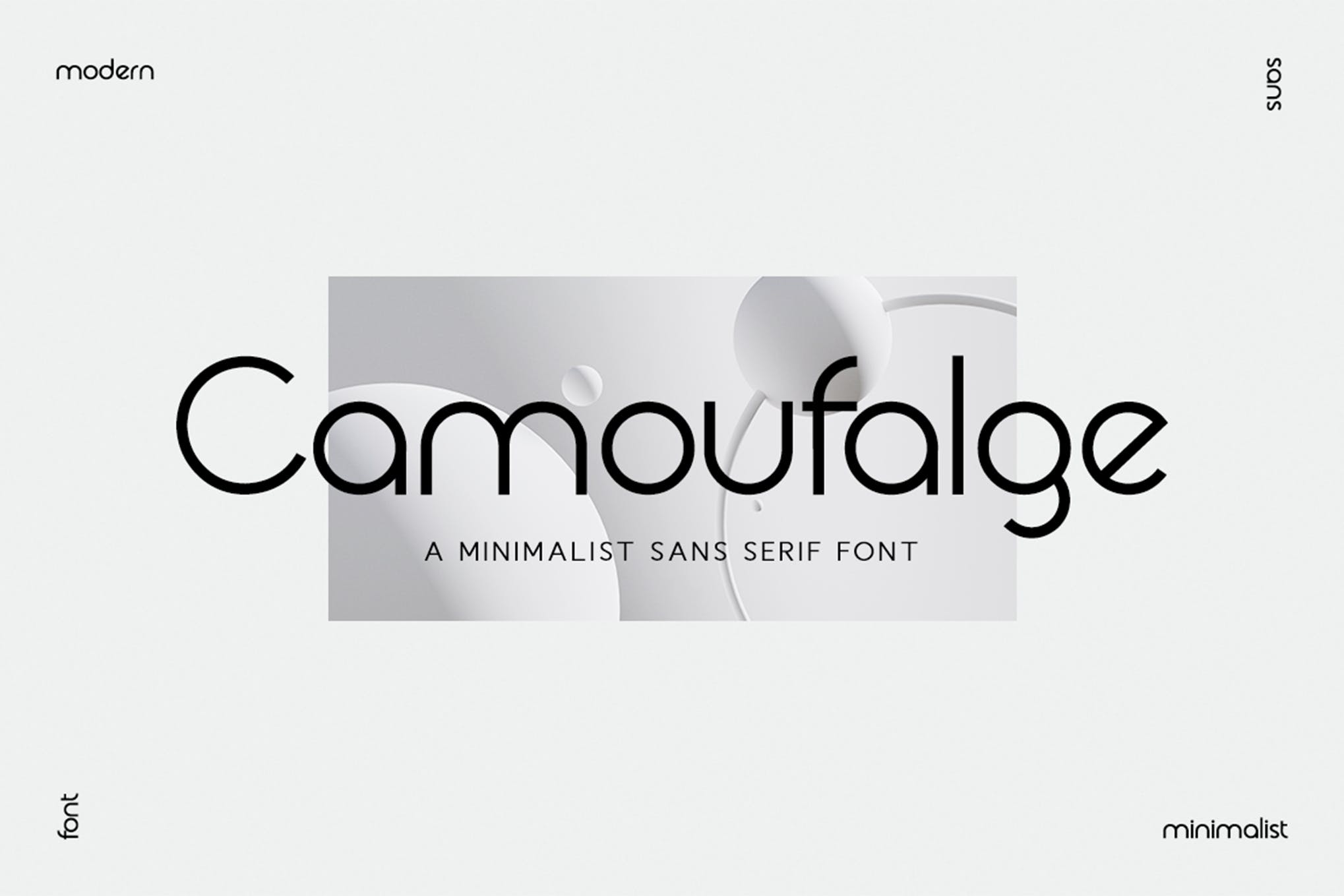 If you are looking for the best fonts for resumes, and CVs, Camaufalge is one option you can't ignore. It's a minimal, yet effortlessly stylish typeface guaranteed to make your job application stand out, and probably land you the job of your dreams.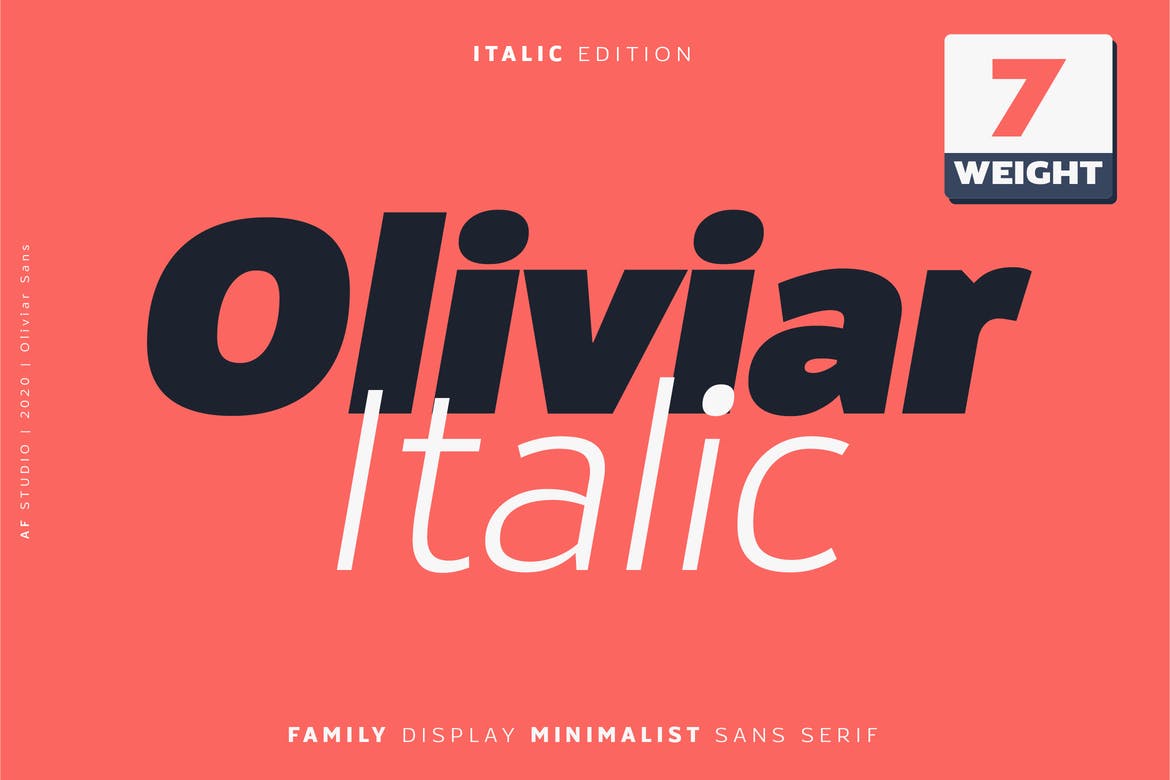 Wanting to really make an impression on your next employer? Try the Oliviar italic font, featuring seven different weight options for a variety of effects that can be used for any part of your resume, from your contact details and education history to the section titles and even your name.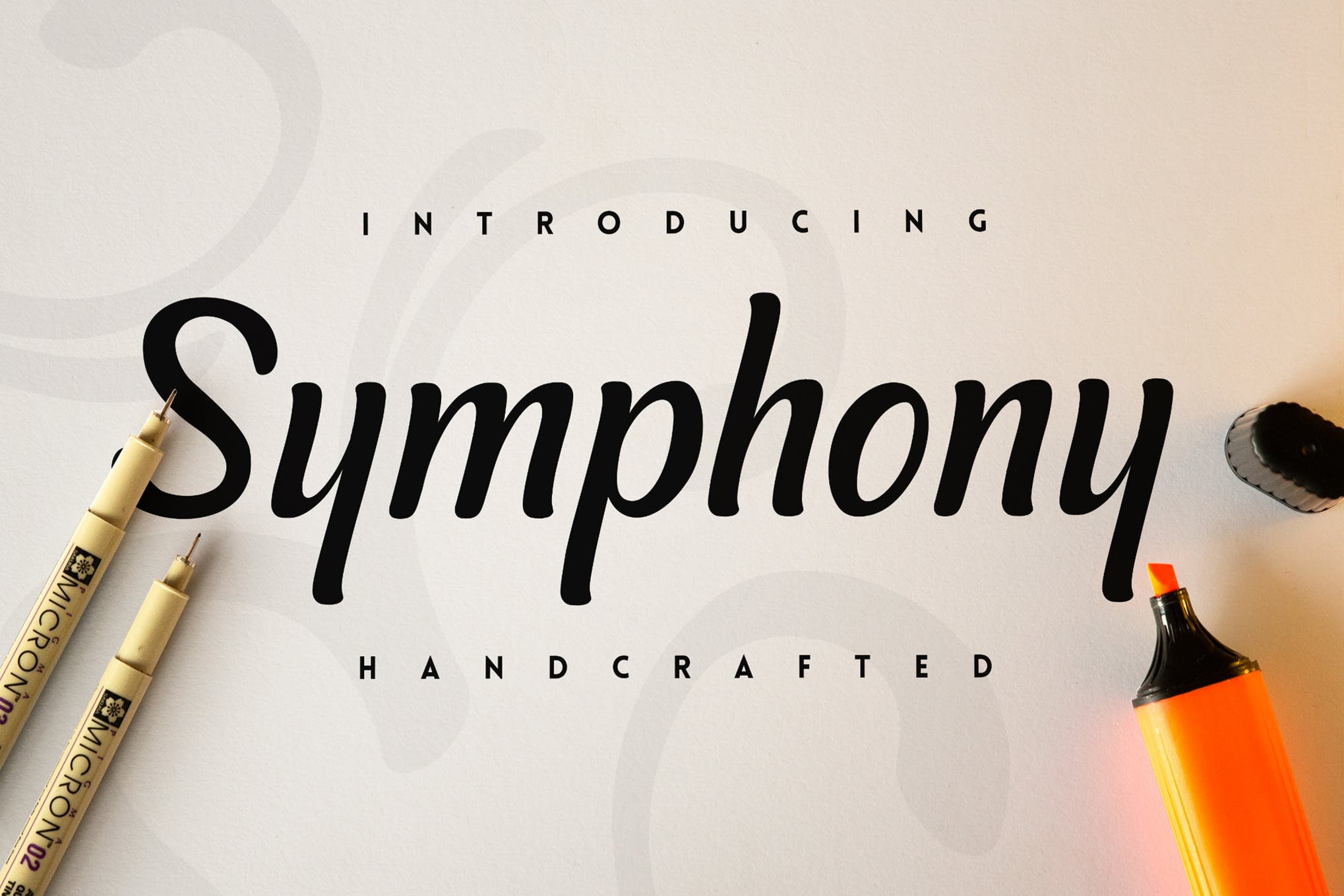 Symphony is a modern script font perfectly suited for a whole lot of projects including resumes, and CVs, books, headlines, and more. It offers base glyphs and alternate uppercase characters and is certainly one of the best fonts for resumes if you are looking to stand out from the pack.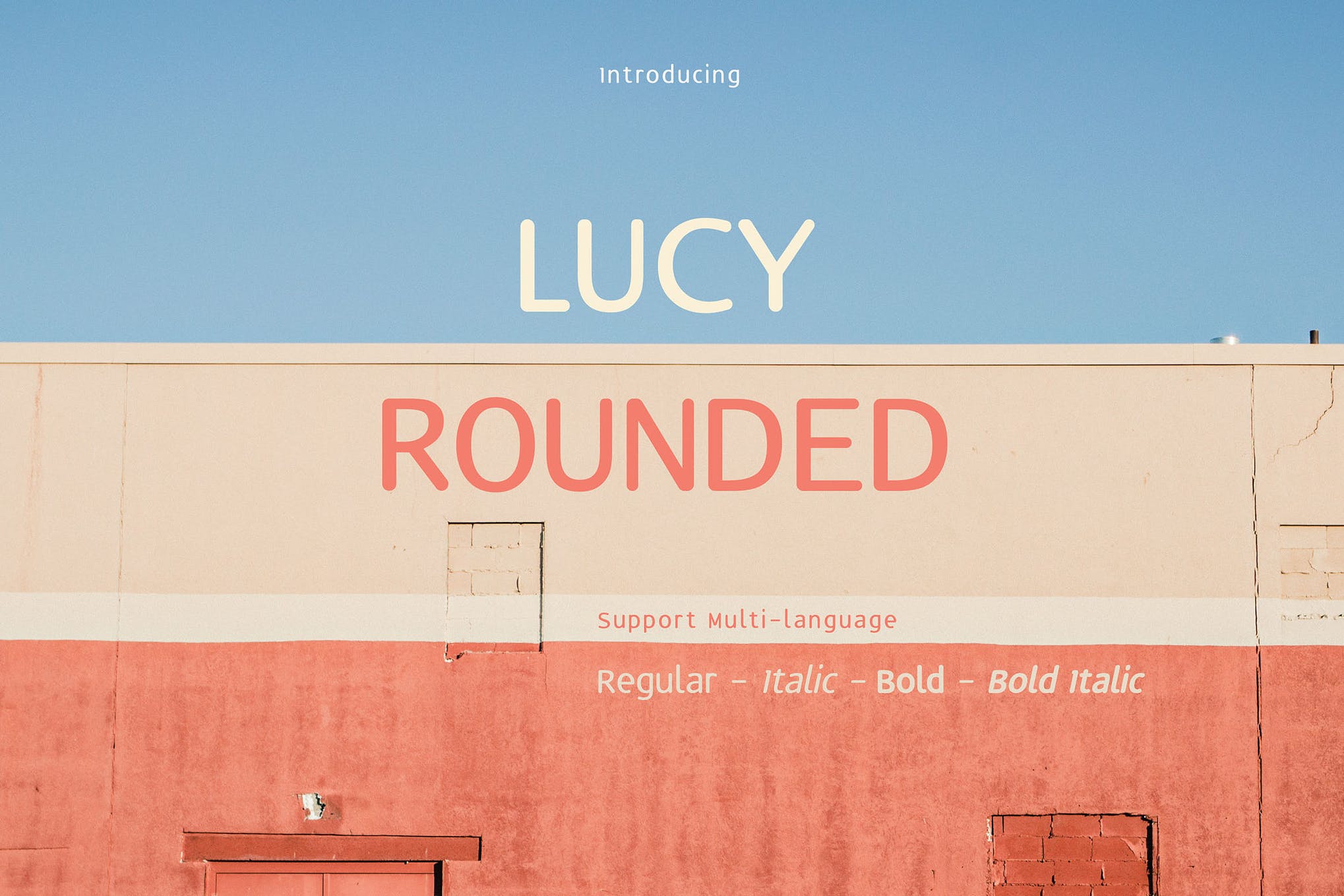 Simple, and modern, Lucy is a rounded sans-serif font that offers outstanding legibility, and four styles to choose from. As one of the best resume fonts out there, Lucy comes with uppercase, and lowercase letters, numeral, punctuation, ligatures, and multilingual support.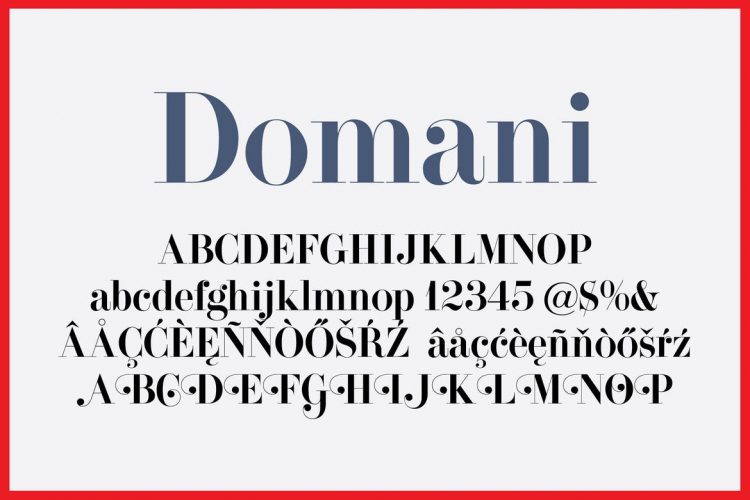 Domani is the Italian word for "tomorrow," and this beautiful serif typeface is described by the designer as a "faithful digital revival of an old photo-typositing face called Didi." Its unique vintage design combined with modern swashes and foreign language accents makes it a stunning option as either a heading or main text body font.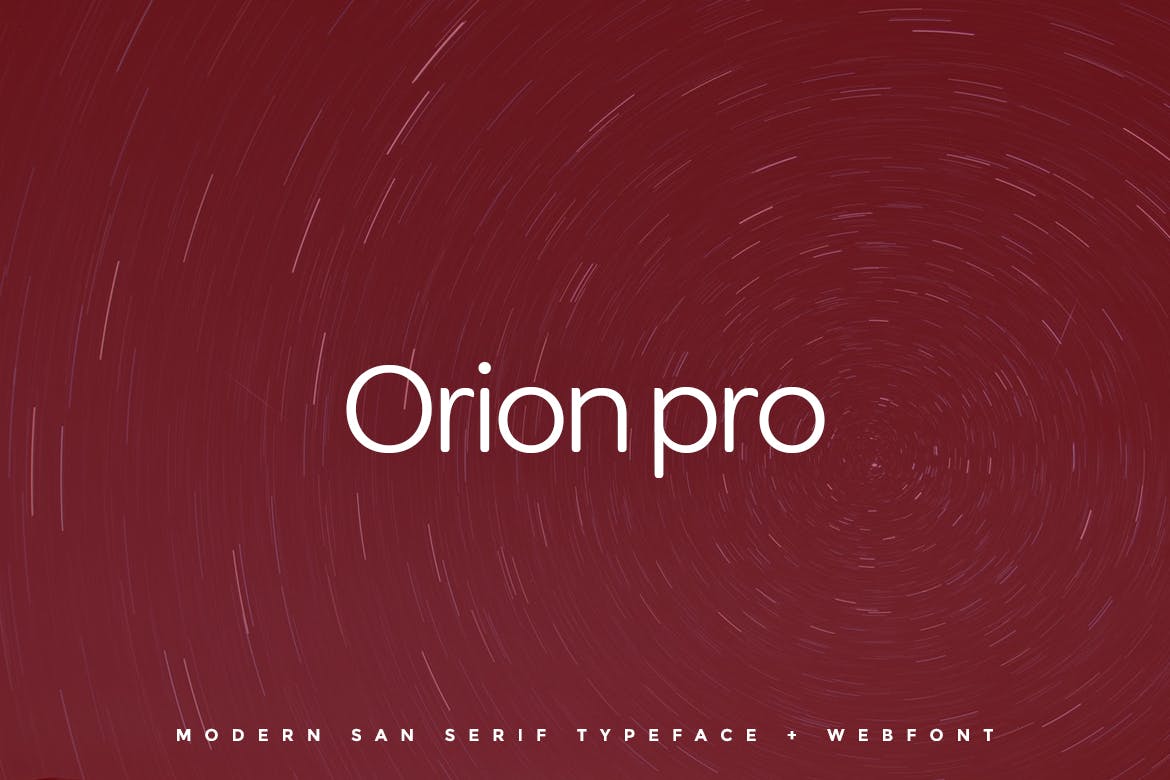 The best resume fonts are the ones that come with no bells, and whistles. Onion Pro is one such font. It keeps a minimalistic, no-frills approach, whilst still maintaining a classy, and elegant look. For professionals looking to create an impressive resume or CV, Onion Pro is a solid choice.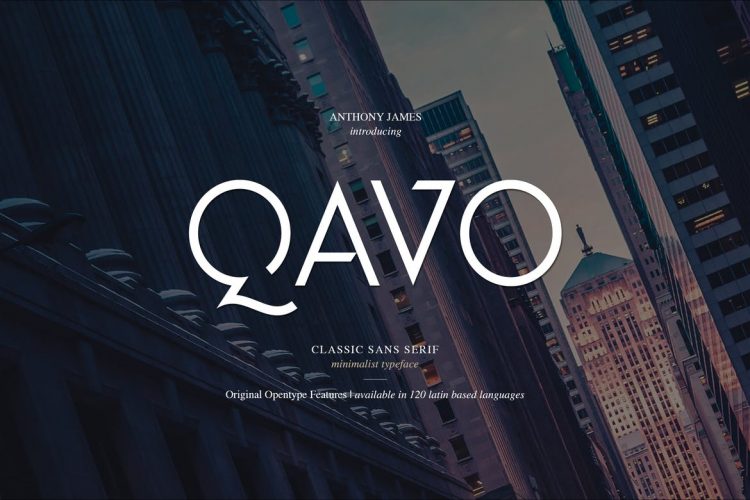 The next stunning typeface on our list of the best fonts for resumes is Qavo, a modern, elegant sans serif option with stylistic accents and a clean, sharp look that's sure to impress. Geometrically inspired and highly legible, this font includes a creative collection of ligatures for a unique finish.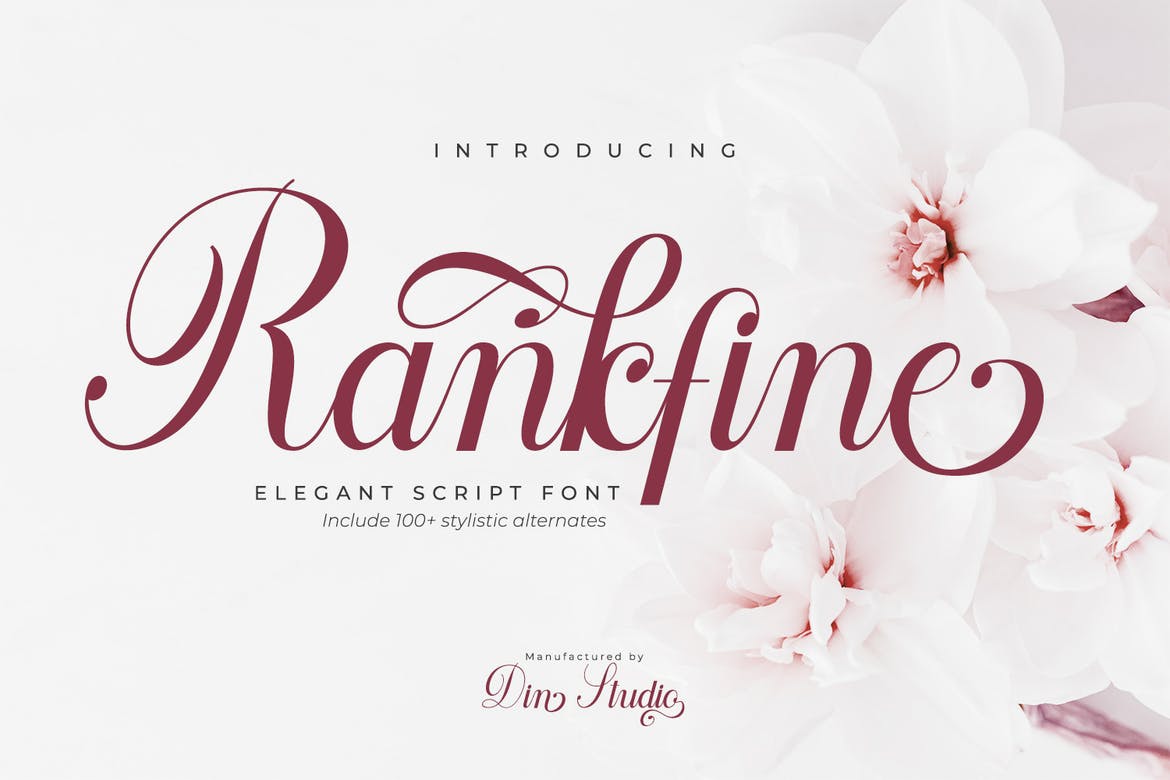 If you work in a creative or upmarket and fashion-oriented field, the Rankfine script font could be the perfect addition to your resume as a title or even to display your name! It features more than 100 stylistic alternates and looks stunning in any color.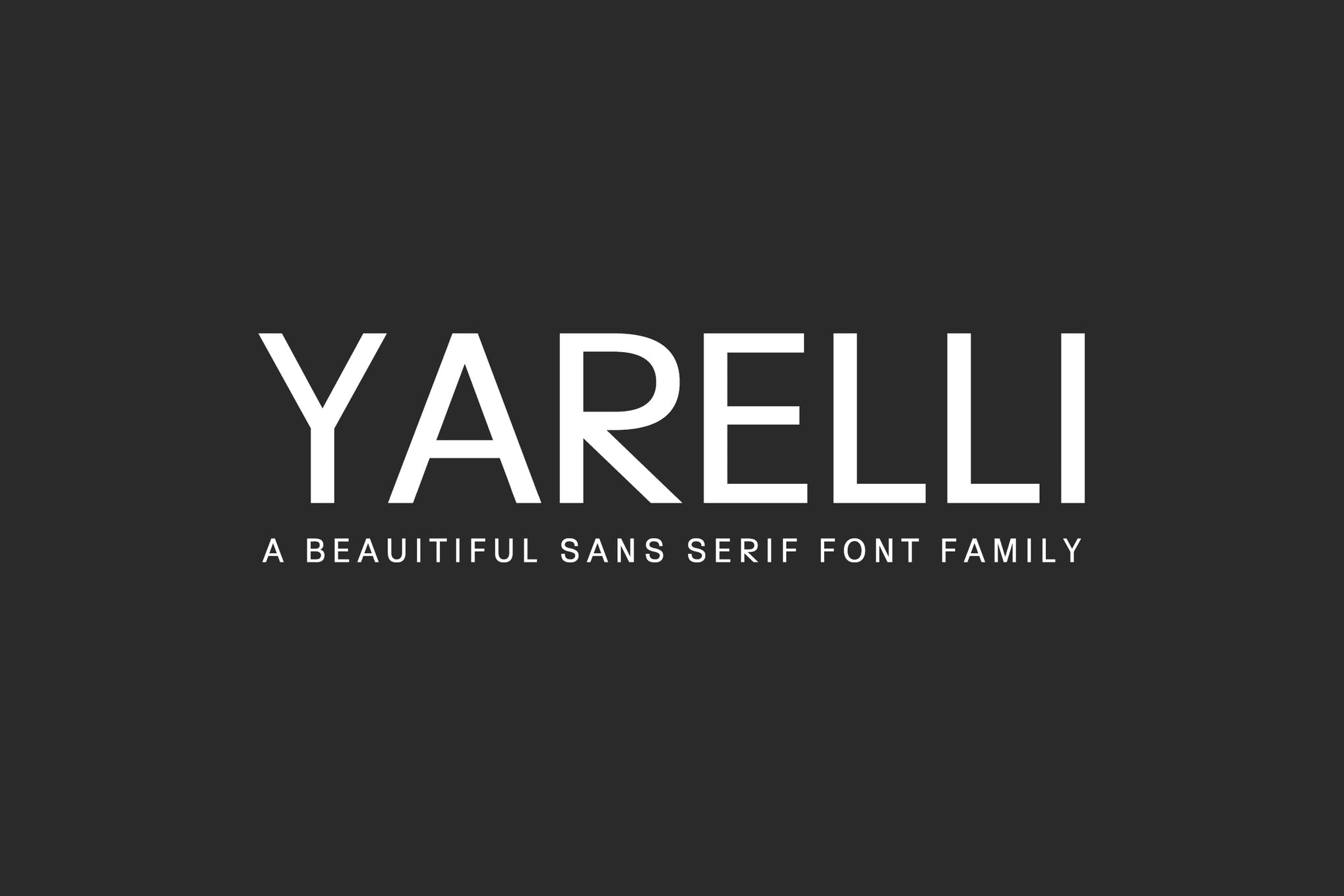 Yarelli is a beautiful sans-serif font that will surely help your resume get the attention it's worthy of. It contains three weights namely regular, outline, and round, uppercase and lowercase letters, numerals, punctuation, and multilingual support.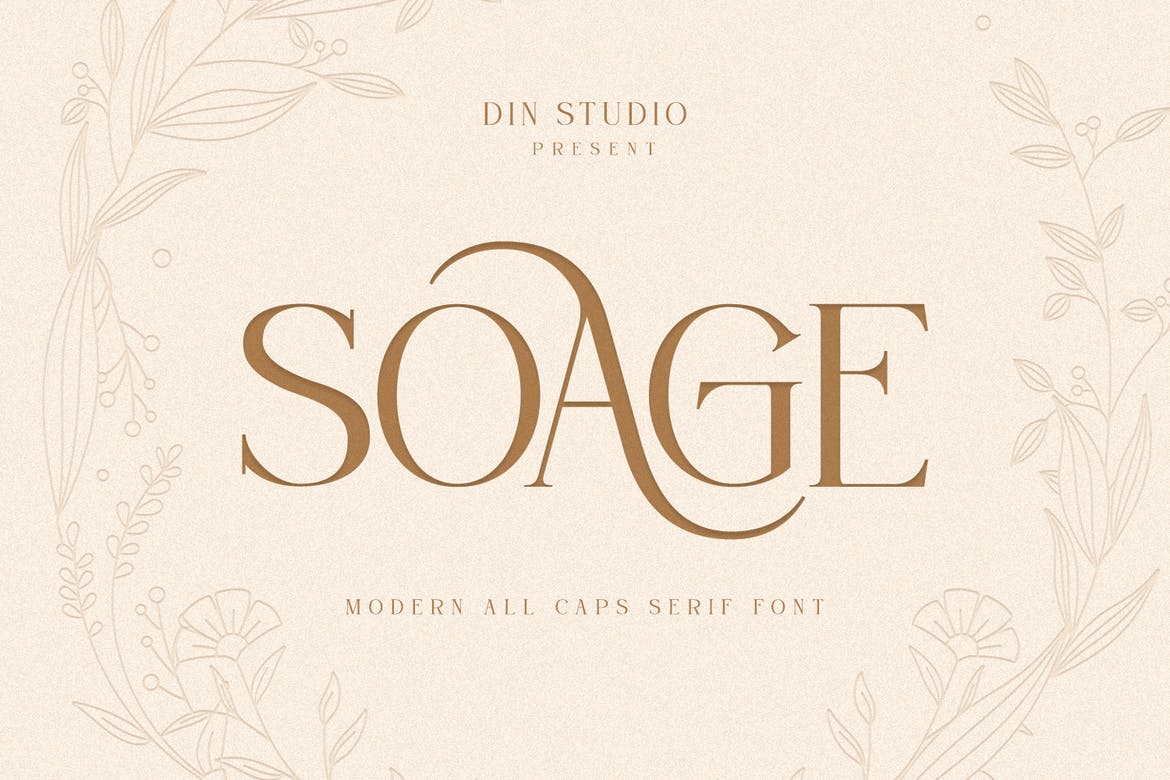 The Soage font is a modern all-caps serif font that would truly help to enhance your skills and qualifications by presenting them in an elegant and aesthetically pleasing way, while still maintaining that all-important level of professionalism. It would be especially great for those in the interior design or art history fields.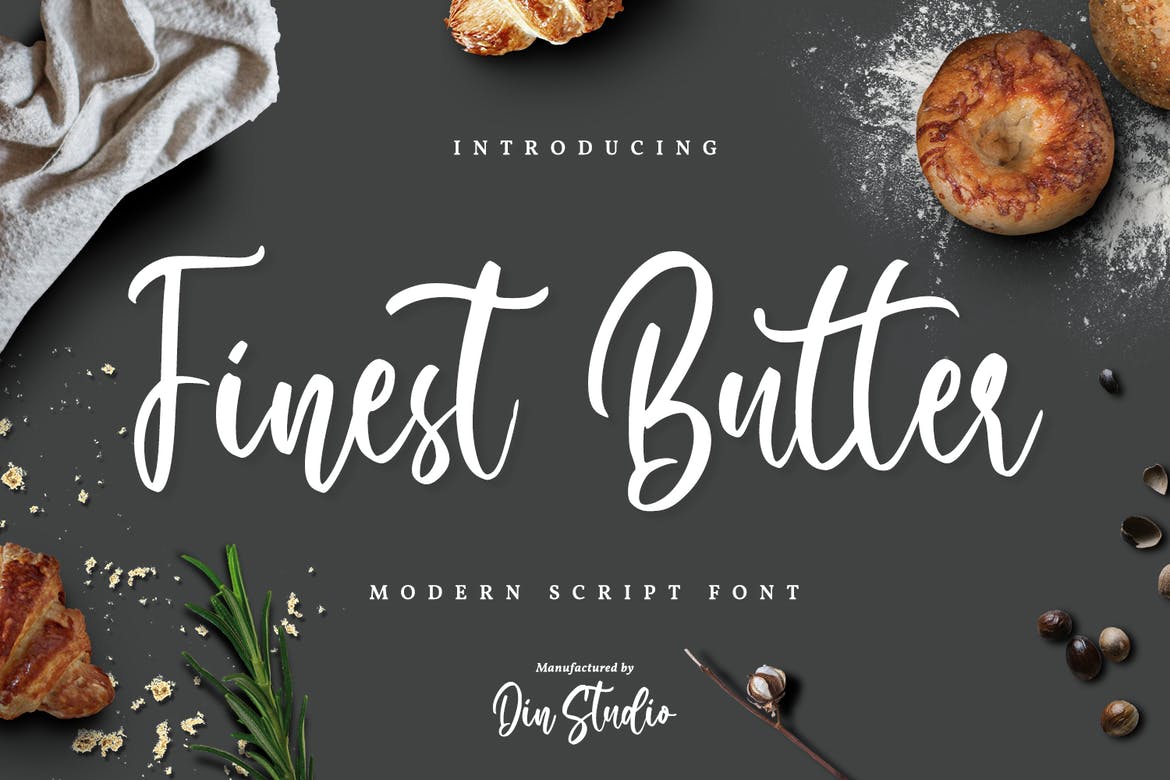 Wanting to keep your resume lighthearted and playful? Or perhaps you're looking for an authentic script font that closely resembles your own handwritten name. Either way, the Finest Butter brush stroke typeface will add a touch of creativity to your CV!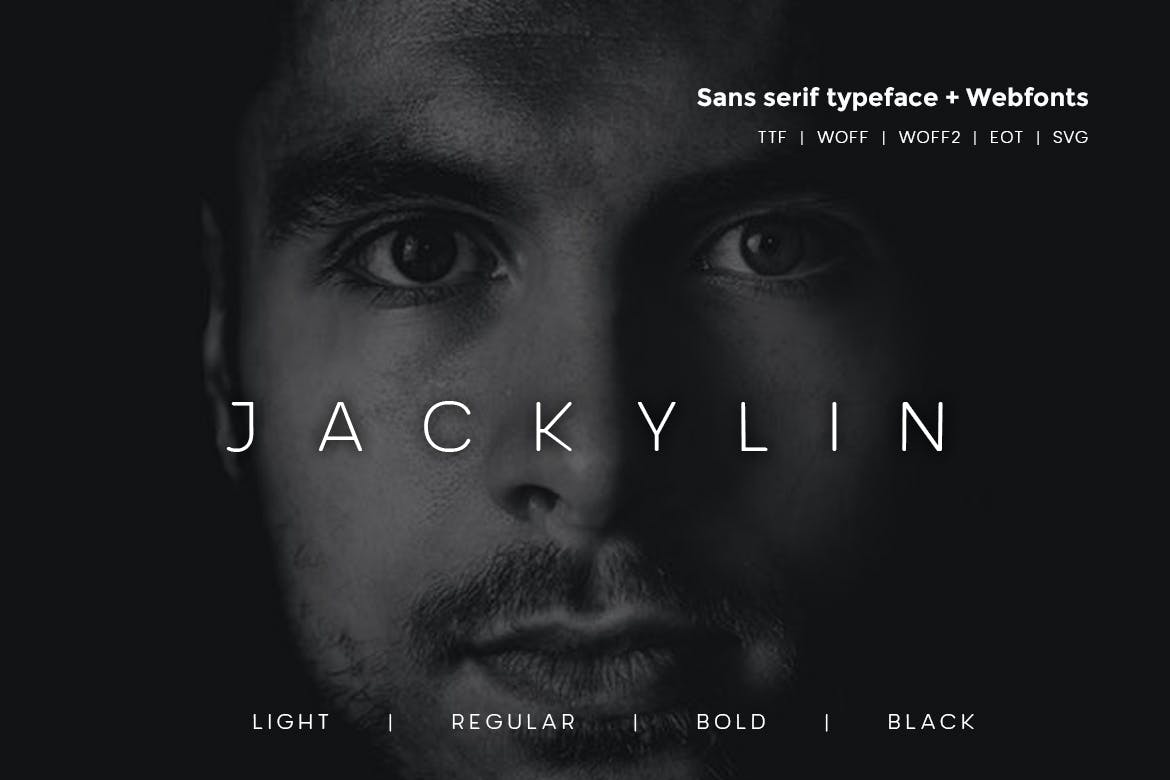 Featuring incredibly unique typography, Jackylin is a font that looks good in virtually every context but is especially popular for being one of the best fonts for resumes. It's available in four weights. Do try it out for your resume!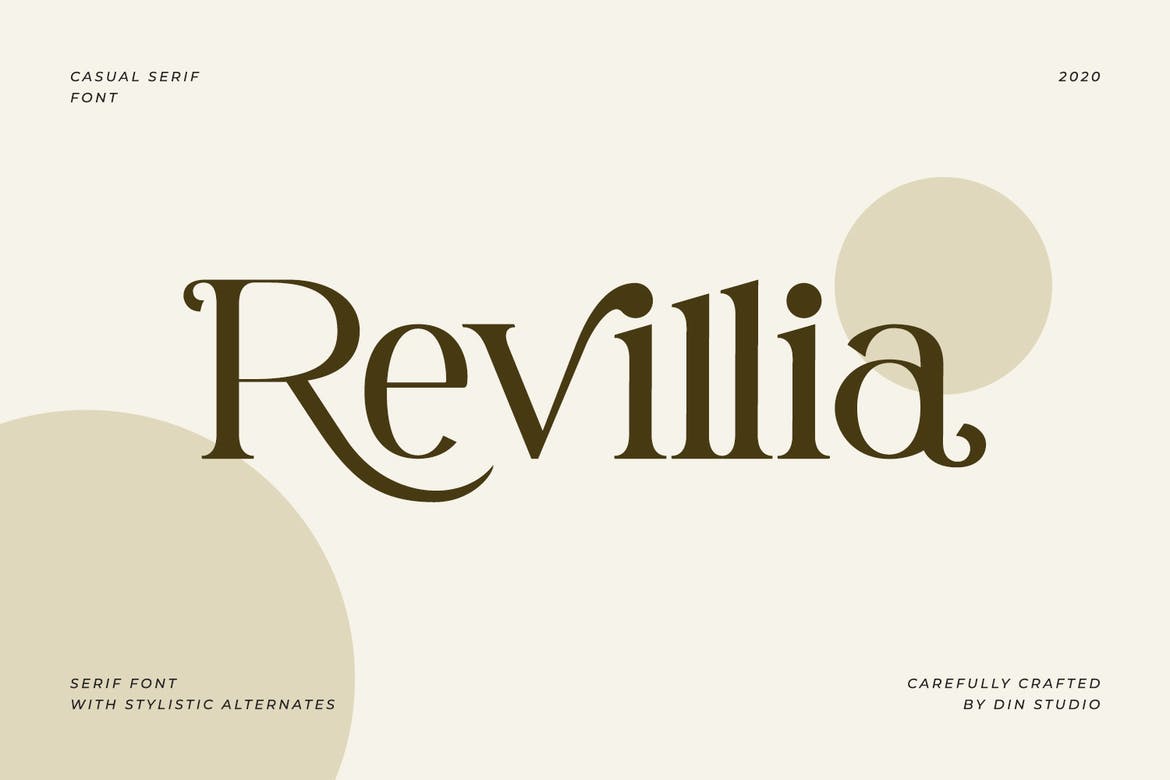 Revillia is a casual serif font that combines subtle vintage elements with a modern and super professional finish that's great for resumes across a range of industries, from creative fields to academic applications. It comes with an assortment of stylistic alternatives plus numbers and punctuation.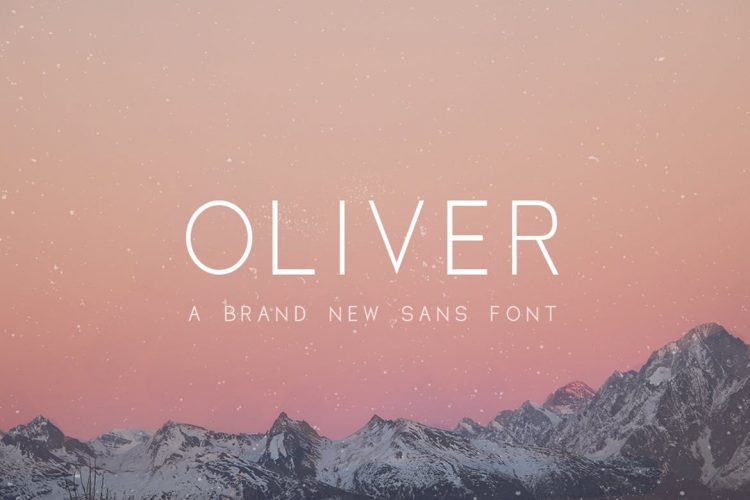 Oliver is a striking san serif typeface with three different weight options and an attractive, balanced composition that's ideal for both headings and text bodies within your resume. It's also versatile enough to blend in with any other design elements you wish to include and comes with an additional web font.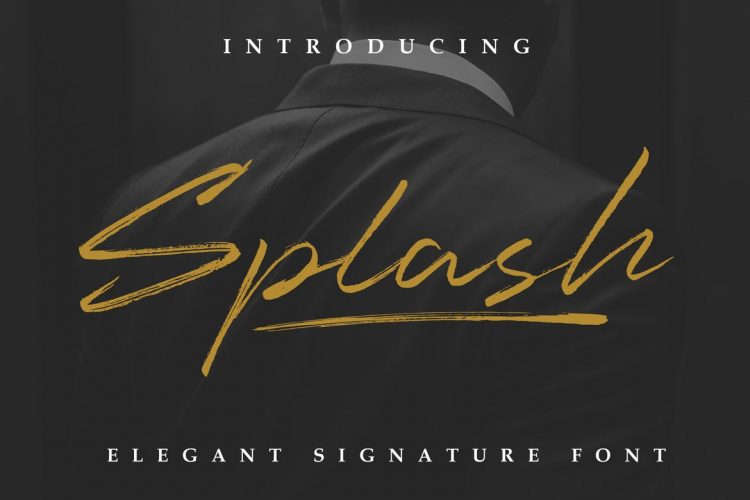 For an authentic-looking signature effect or an eye-catching heading, the elegant Splash script font features an organic brush-stroked look and underline swashes for maximum impact. It can be used in any size, and pairs well with simple serif fonts.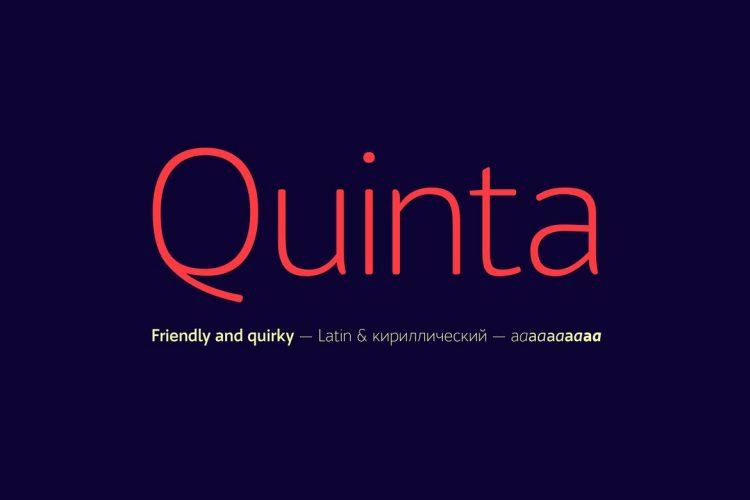 The designer describes Quinta as "friendly and quirky," due to the subtle rounded corners, handwriting-inspired accents, stylistic alternates, and subtle vintage quality. For a relaxed yet professional look that you'll want to use time and time again, not just on your resume, consider this versatile sans serif typeface that comes in 10 different variations.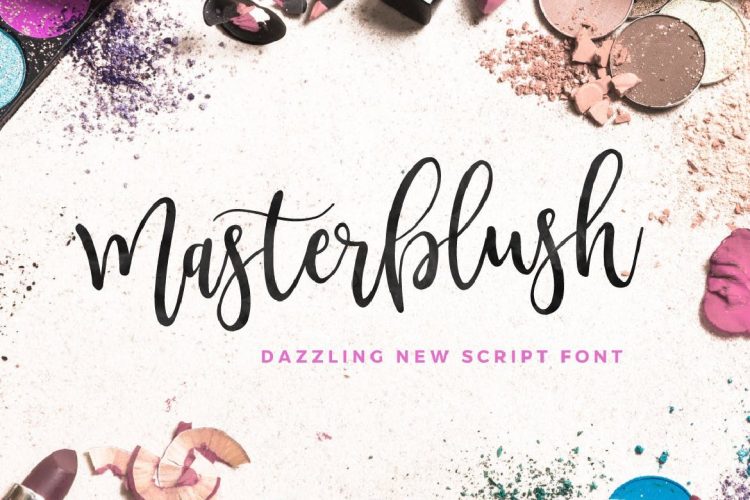 Masterblush is a beautiful modern script font with perfectly flowing characters, stunning swashes, and an authentic calligraphic style. It comes in three different variations, each with a range of alternative characters so that you can add your own unique touch, and is perfect for a creative or artistic resume.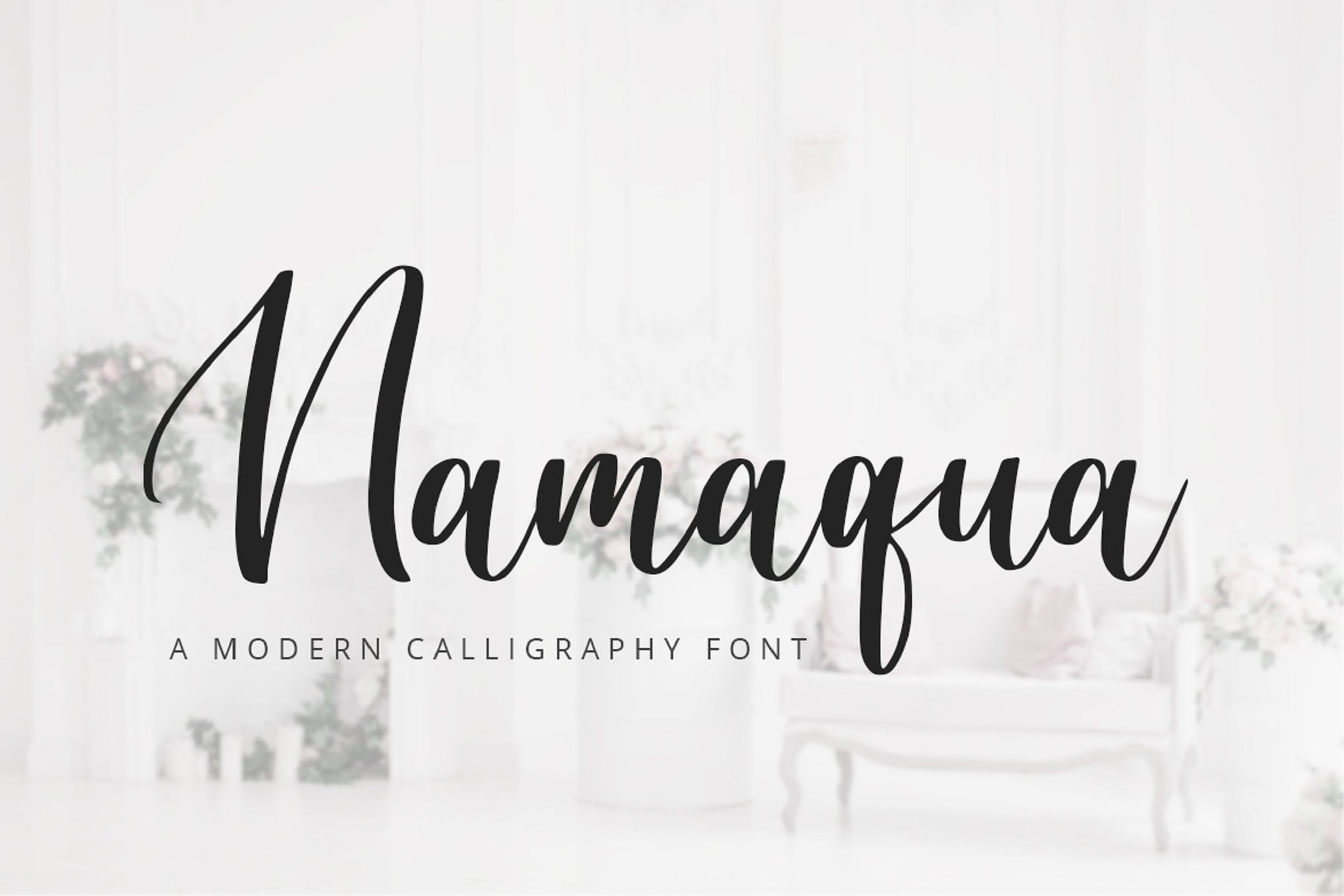 Enchant your prospective employers with Namaqua, a gorgeously designed calligraphy font that will surely make an impression. It has a captivating design and offers a full set of uppercase, and lowercase letters, numerals, punctuation, ligatures, and multilingual support.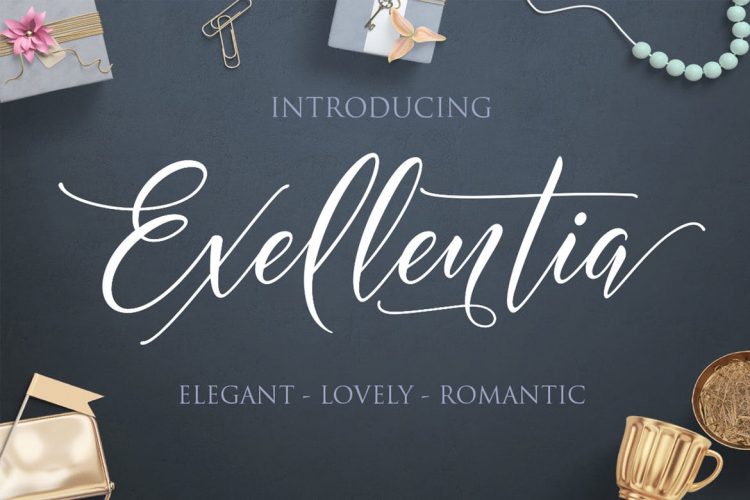 Another lovely script option, the Exellentia, is a romantic and modern font featuring smooth lines and expertly welded letters, as well as beautiful swashes to add an extra touch of elegance. For a professional and creative script typeface for your resume or CV, look no further.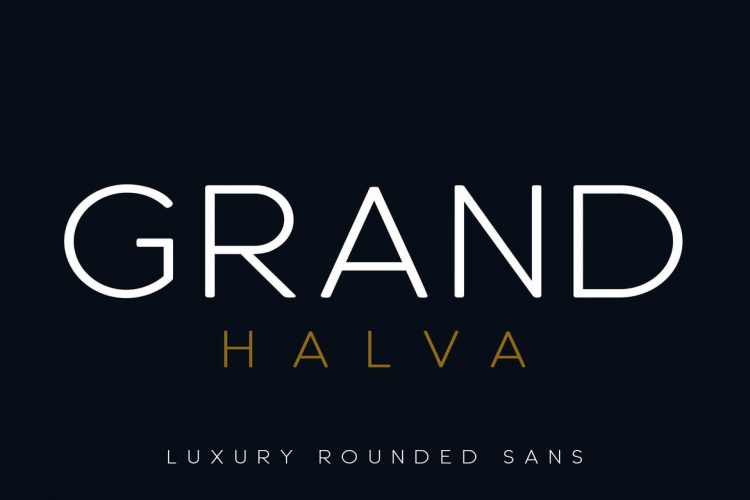 Halva is a luxurious rounded sans serif font with a wide variety of business applications, and is brilliant for a corporate-style resume if you want to really make an impact and let your potential employers know you're serious!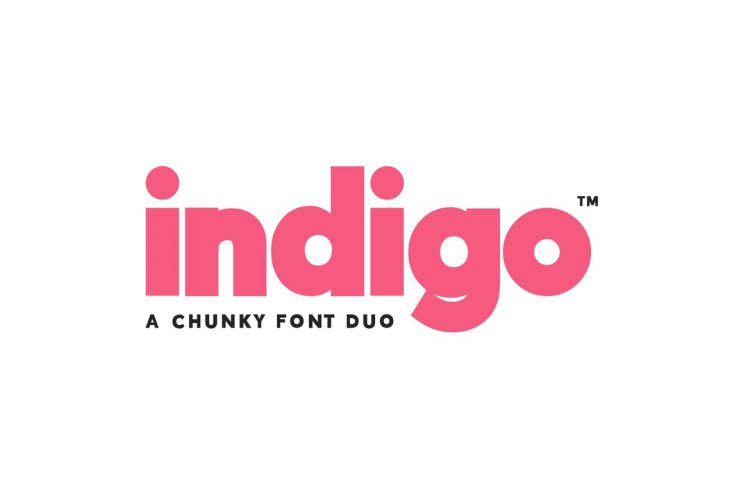 Here's a fun, chunky font that makes a great title or heading, and will certainly help your name to stand out in a pile of CVs! The Indigo is a sans serif typeface with a difference and supports a variety of foreign language characters, as well as including an outline variation, web font addition, and supporting documentation.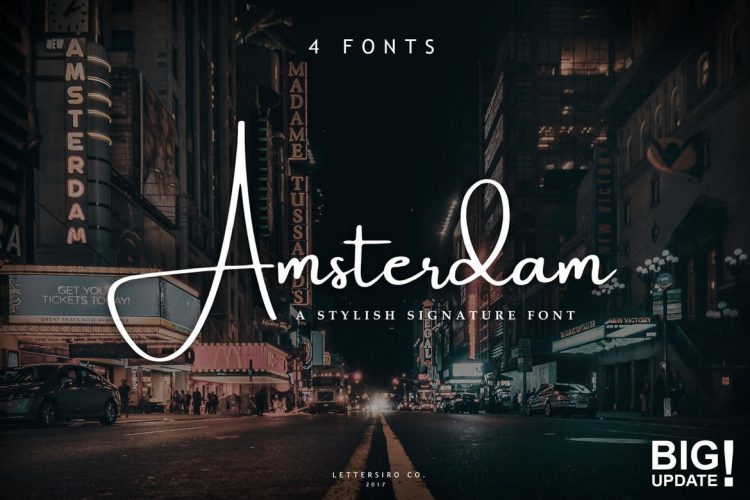 Chic and modern, the Amsterdam font is a simple handwritten typeface that's brilliant as a heading, or as a realistic-looking signature! It includes alternate letters and a range of ligatures for customization, and pairs beautifully with a classic serif font as the main text body font.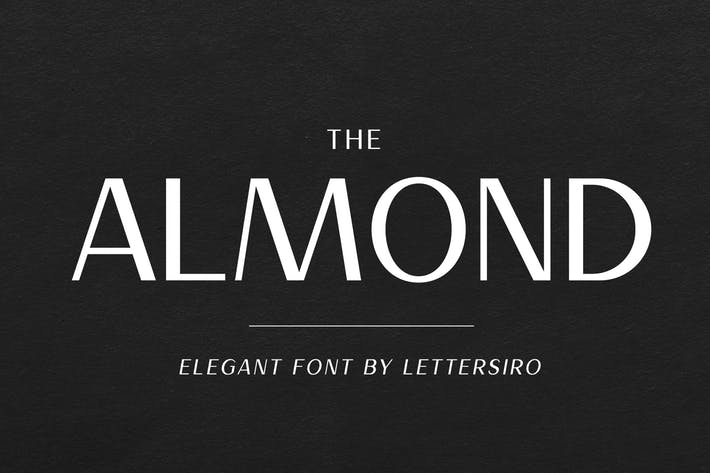 The Almond is an elegant sans serif font with smooth, clean lines and a subtle hint of art deco inspiration, striking the perfect balance between simple and unique! It's a modern, strong typeface that can be used in any aspect of your resume.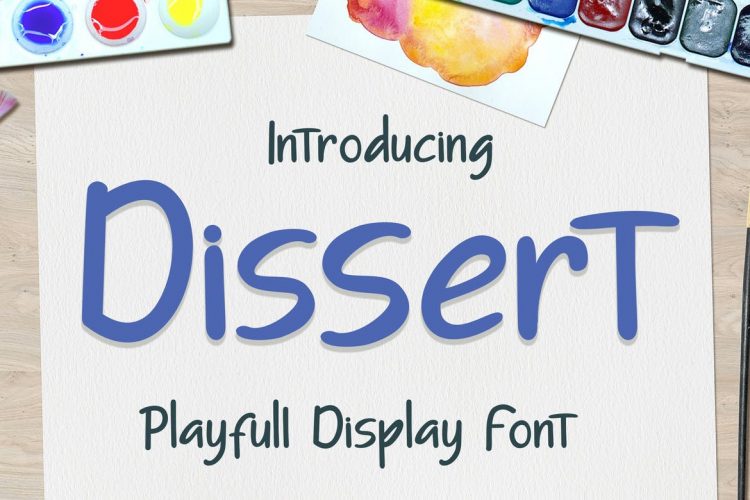 A playful and unique option, the Dissert display font is a charming set of handwritten letters that includes basic latin characters, alternative glyphs, and a range of ligatures. It's a great choice for a more relaxed resume style, or as a signature font.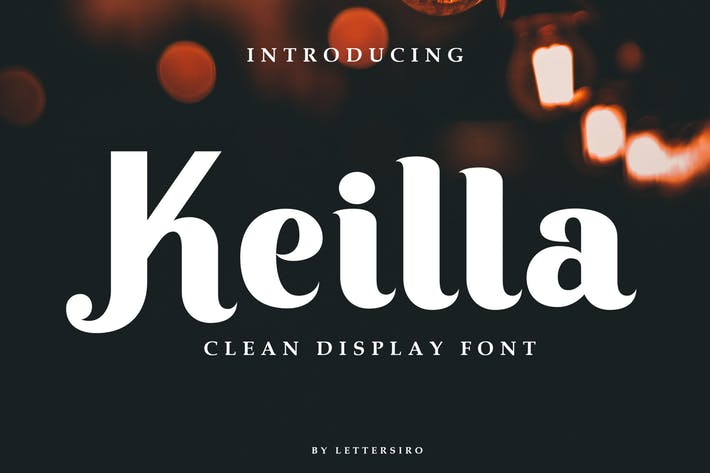 The best fonts for resumes are unique, polished, and easy to read, and the beautiful Keilla typeface has it all! Featuring clean lines, swashes, ligatures, and stylistic alternatives, as well as a full range of latin characters, this is one option that you don't want to overlook.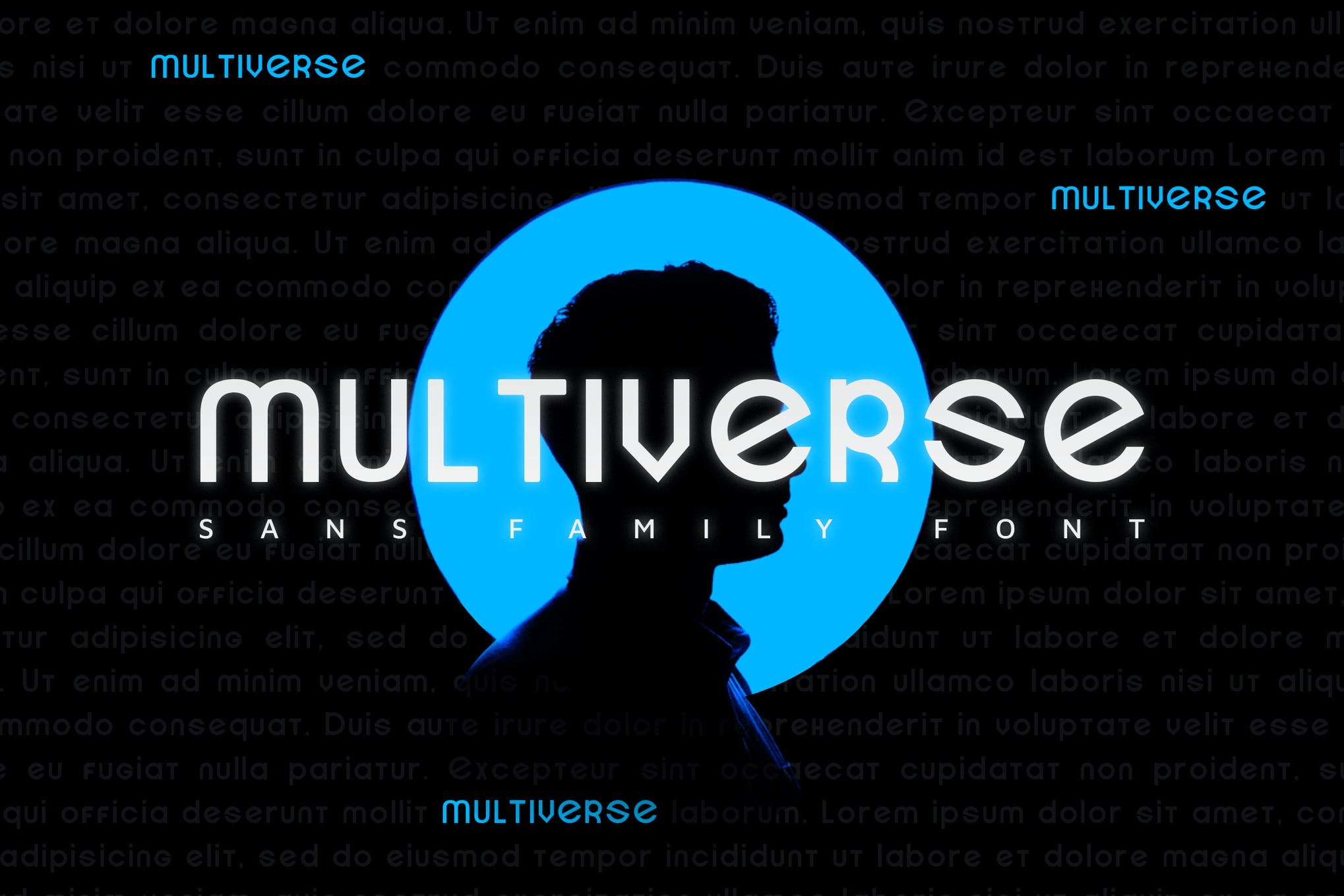 Next in our list of the best fonts for resumes is Multiverse, a typeface that's suited for a host of business purposes. It has a modern, professional design that will surely take your chances of landing your dream job up a notch.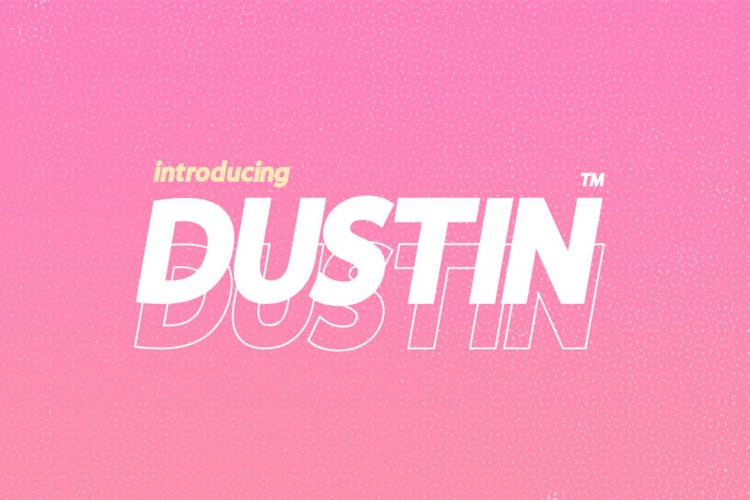 Dustin is a playful, retro sans serif typeface with four alternate stylistic variations, all of which offer a beautiful and professional font that's ideal as a resume heading font. It also includes a web font addition and a variety of different download formats for ease of use.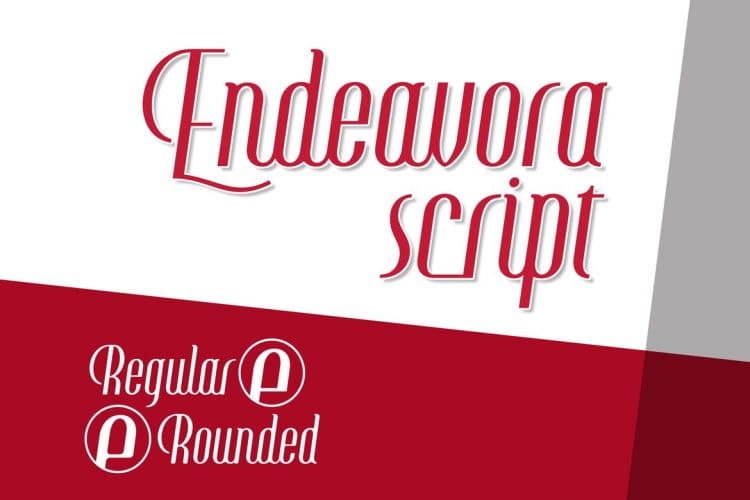 A slim, tidy font with subtle connections between each letter and a range of ligatures and swashes to create a unique and elegant effect, the Endeavora is a lovely display font that comes in regular and rounded variations, with multilingual support included. It's best rendered as a larger font, used in headings and titles.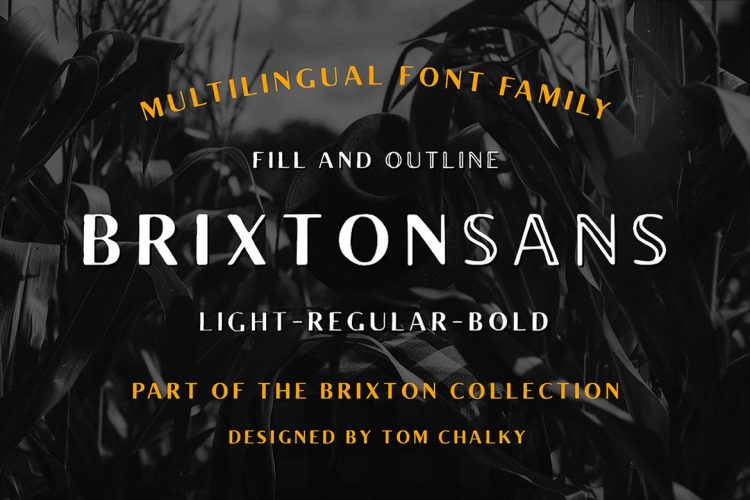 Brixton is a lovely vintage-inspired sans serif typeface with light and bold weight variations as well as an outlined alternative and includes an OpenType function that automatically adjusts the space between different letter combinations for an ultra-professional look! It's a perfect heading font for any resume style.

If you are looking for a stylish, and chic typeface that instantly draws attention, you can't go wrong with Stynx. It's one of the best fonts for resumes on the market right now, and you should definitely give it a try.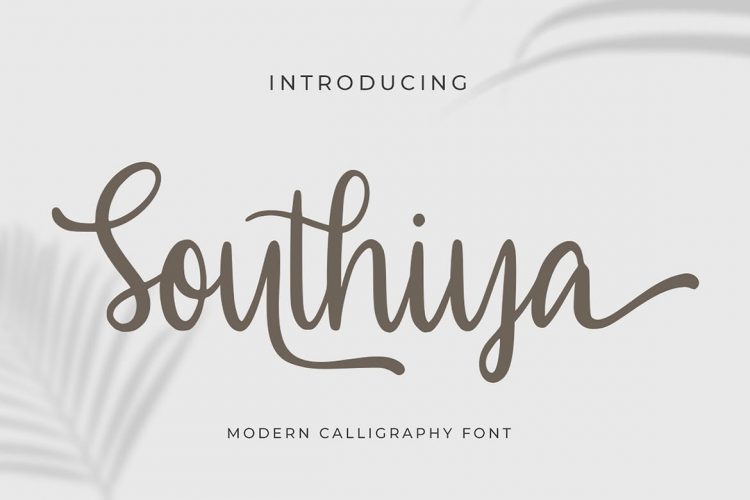 A stunning modern calligraphy font, the Southiya is perfect in any aspect of a resume or CV, adding a creative and elegant flavor. It comes with uppercase and lowercase letters, numbering and punctuation symbols, ligatures, stylistic alternative characters, and multilingual support.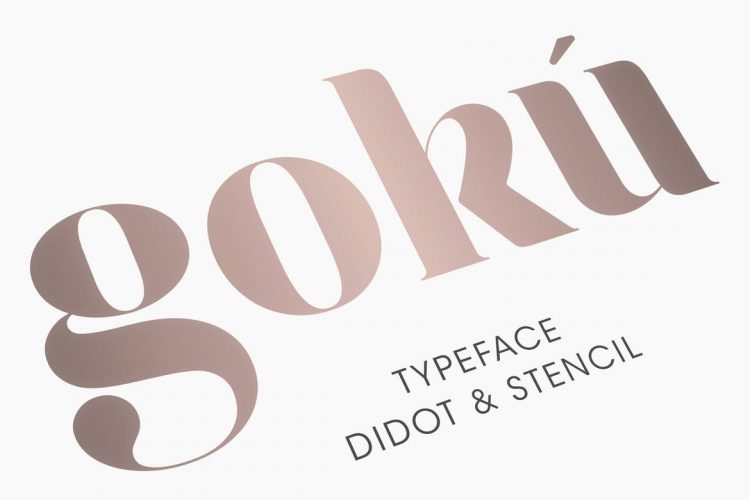 Bold, elegant, and drawing subtle inspiration from art deco styles, Goku is a clean and professional looking serif typeface that, according to the designer was initially created as a stencil font for a Watches of Switzerland launch event! Choose this font for a luxurious, modern feel.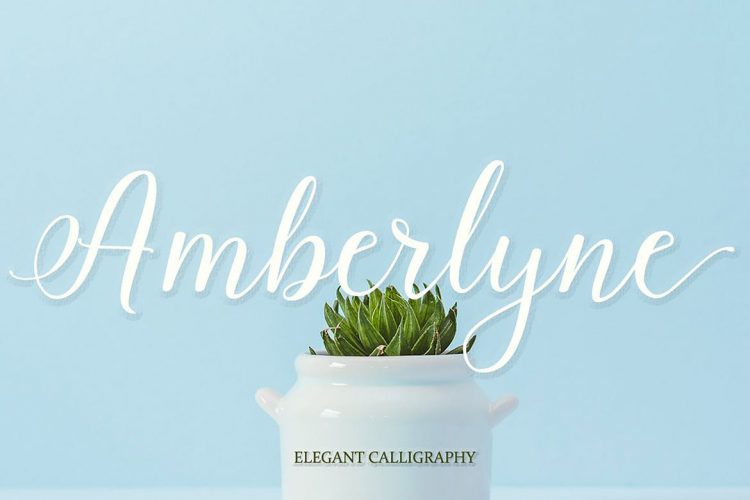 The Amberlyne is a lovely calligraphy typeface containing a full set of upper and lowercase letters, assorted punctuation marks, numbers, and foreign language characters, as well as a range of alternates and ligatures to add your own creative twist.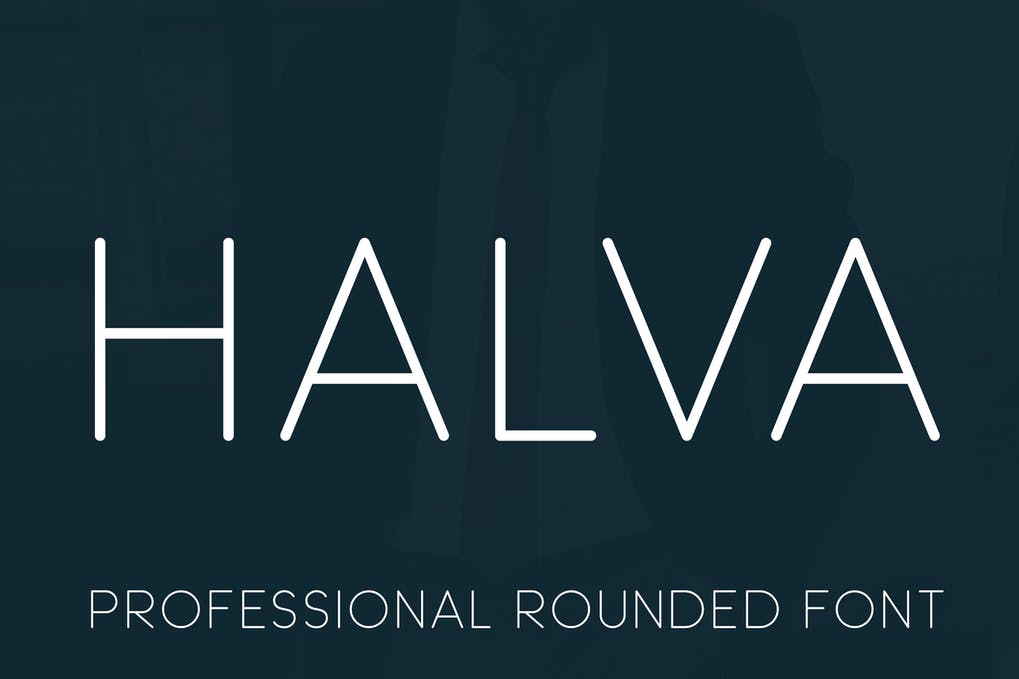 Halva is a highly versatile and professional rounded sans serif font that would be suited for any kind of resume or CV, due to its simple yet sophisticated use of fine lines, geometrical symmetry and subtle rounded edges. It's the perfect balance between modern and classic.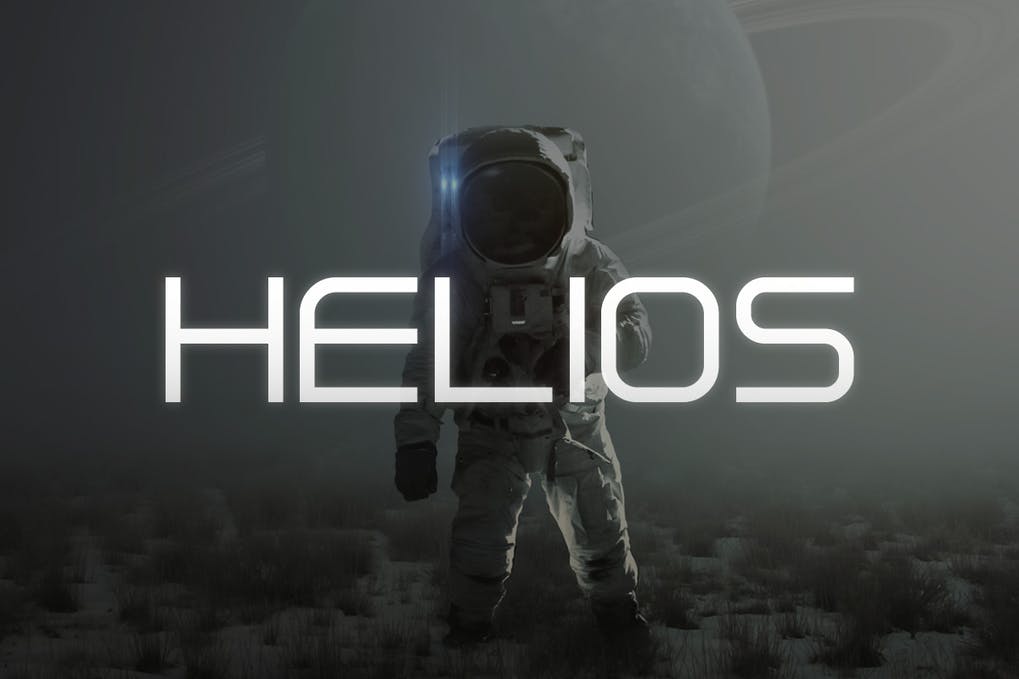 For a futuristic, geometrically inspired style, consider the Helios sans serif typeface. With its rounded and regular corner options, balanced layout and smooth, bold lines, it's a great option for a resume in the web development or IT industries. Being an uppercase font, it's best used for section titles and headings.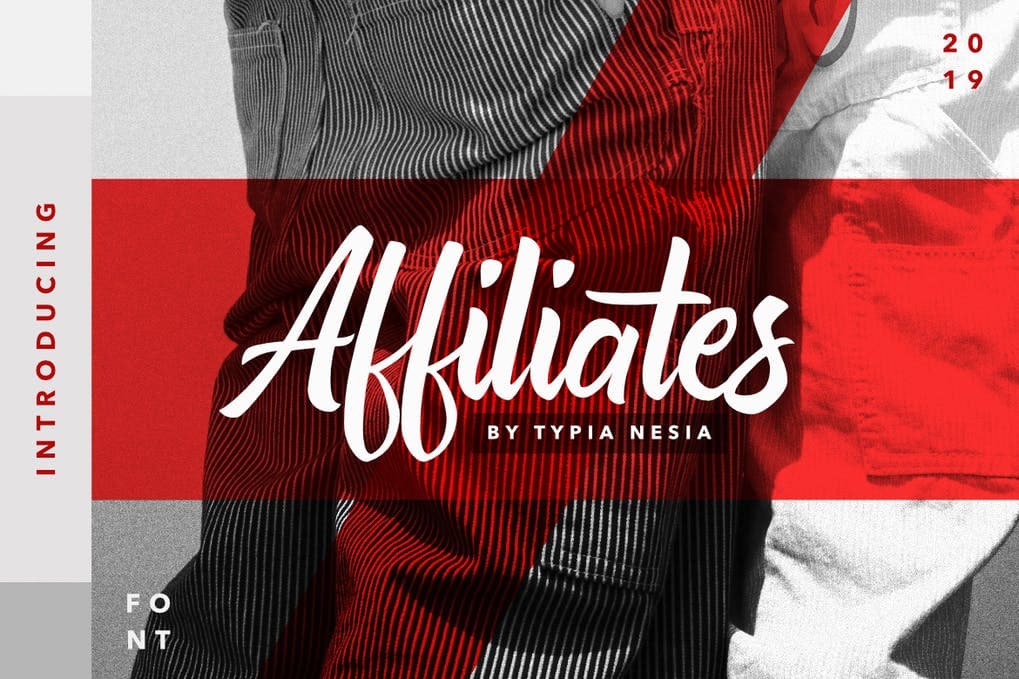 Affiliates is a modern brush lettering typeface with a natural, hand-drawn look that's great for use in a creative or modern resume. Being a calligraphy style script, it's best used sparingly for titles and headlines and looks great when complemented with a simple sans serif font for the main body text.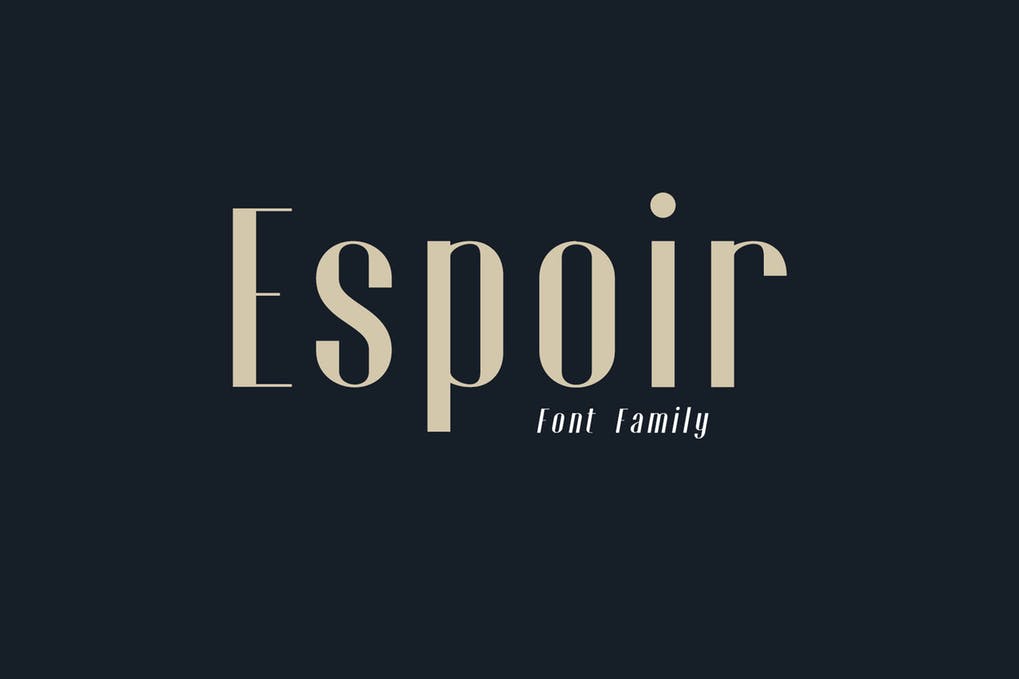 If you want your resume to exude style and sophistication, the Espoir sans serif font family is sure to impress! Inspired by the fancy engraving fonts of the late 19th century, this elegant typeface offers solid and compact lettering in both upper and lower case, as well as a range of ligatures, numerals, punctuation and accents.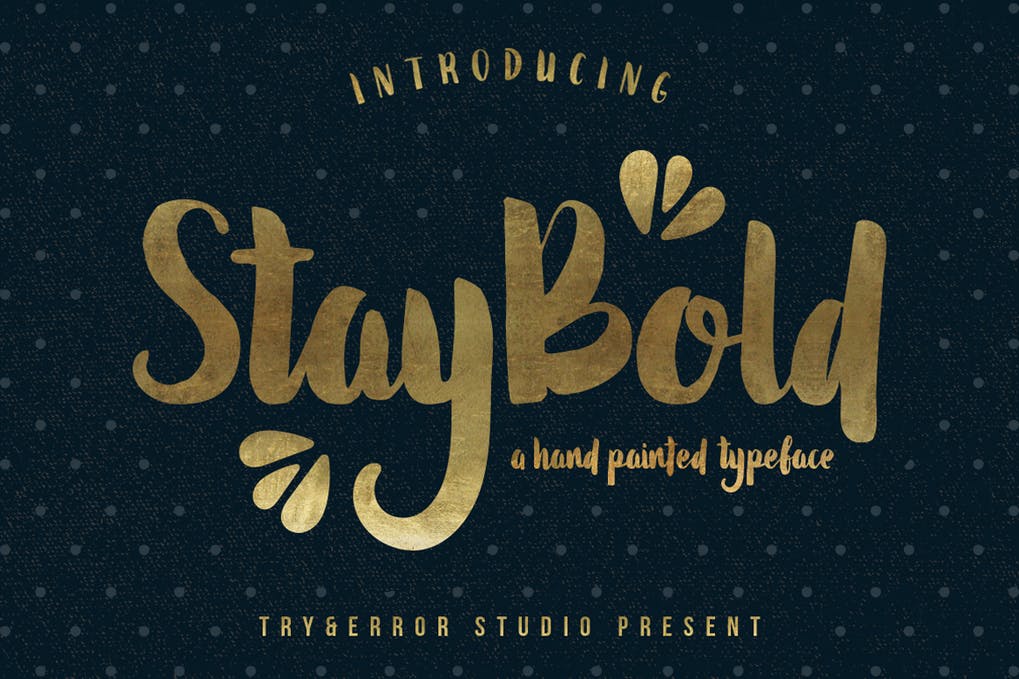 Stay Bold is a fun, hand-painted resume font with an authentically rustic vibe and the appearance of having been drawn by a thick calligraphy pen, and will definitely add a touch of creativity and class to your CV. It's super effective for artistic industries such as interior design.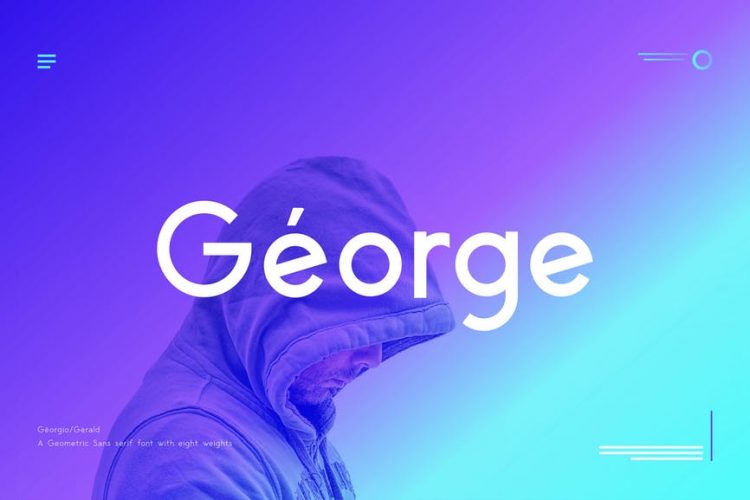 The final font in our list of the best fonts for resumes and CVs is George, a stylized geometric sans serif typeface that can be used as the sole font in your resume throughout both headings and text bodies or paired with a contrasting serif or calligraphy font for added interest.
These are some of the best fonts for resumes, and they're all at your fingertips and ready to go! Choose your favorite and get ready to create a professional and eye-catching CV that your future employers won't be able to resist.